See more: Solo Traveller – Bali
Beautiful beaches, stunning waterfalls, rich culture, amazing people and food that is to die for – Bali has it all. It also happens to be a perfect place for the adventurous solo traveller. Continue reading to get all our top insider tips to get the most out of your holiday in Bali.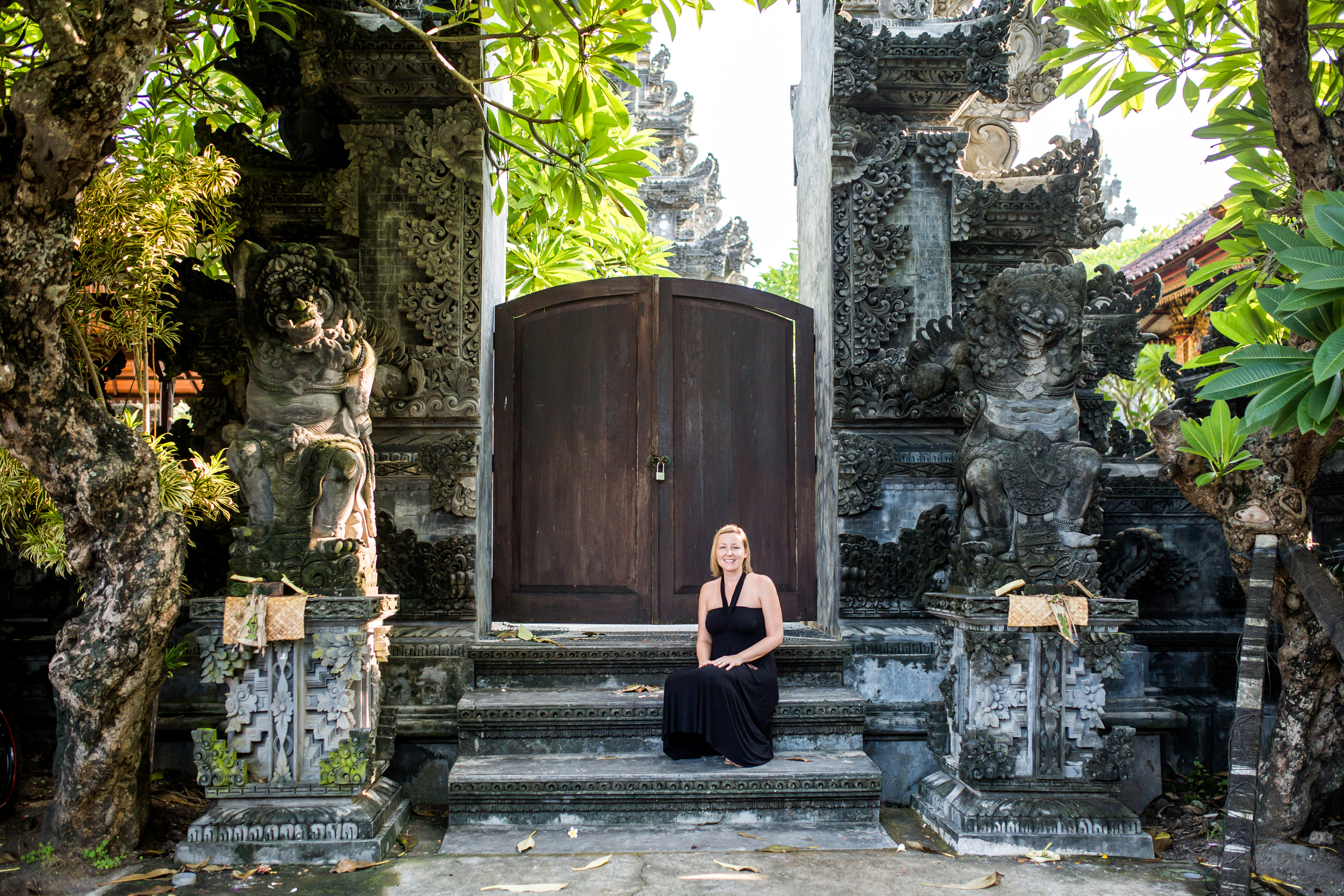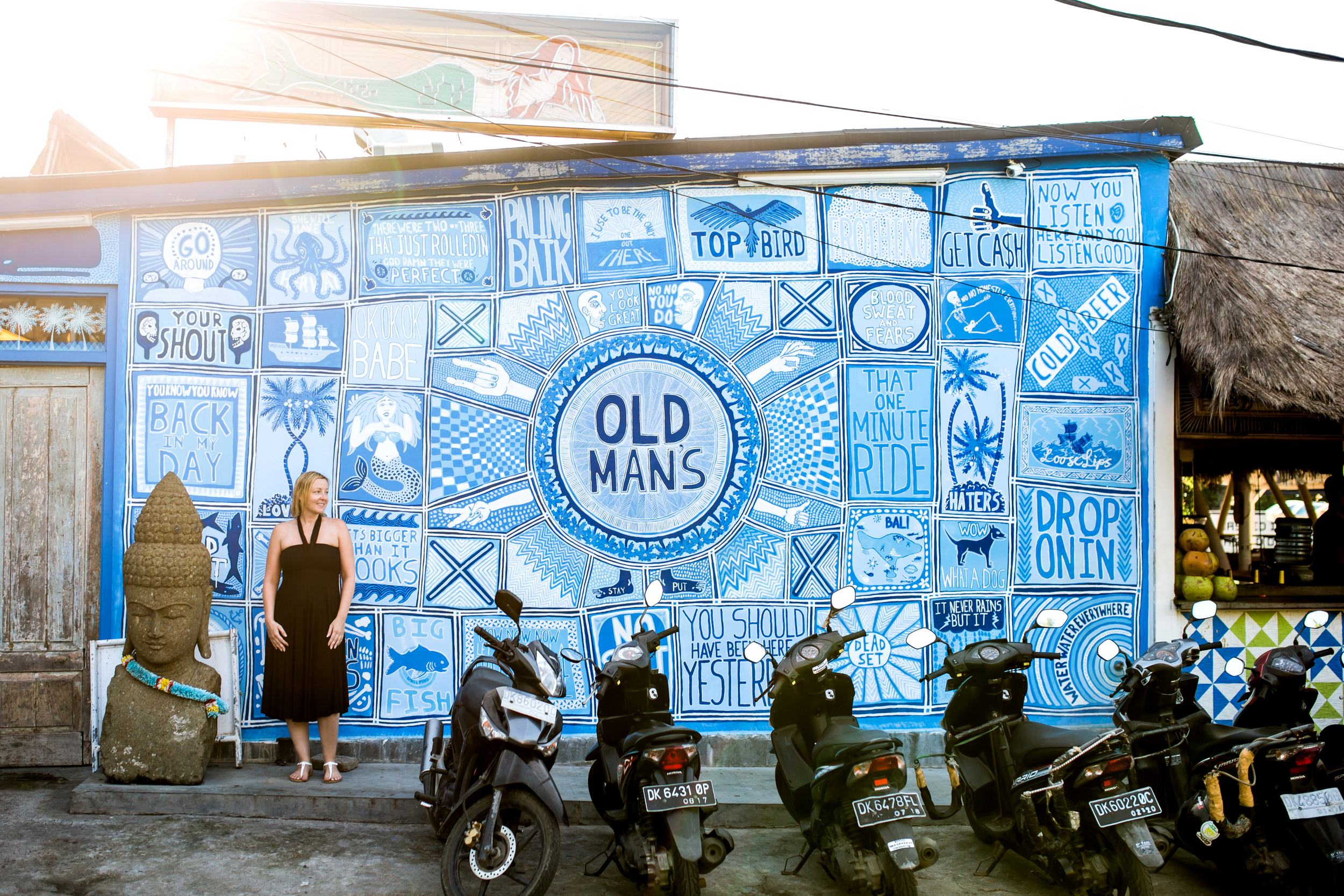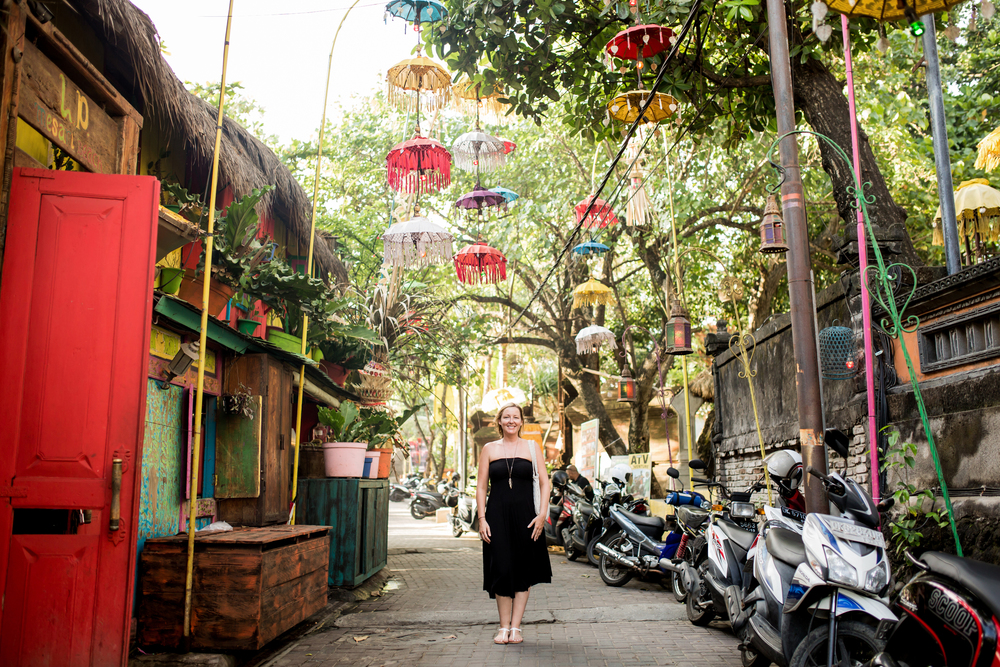 ARRIVING
 
Landing on this magical island takes your breath away. Once you adjust to the wave of heat and humidity, you'll know that you've landed in a place unlike any other.
The airport itself is a little on the chaotic side, with a sea of drivers clamouring to take you wherever you need to go. To help avoid all that noise, try to organize a driver ahead of time to take you to your accommodation, so that they are already waiting for you (with your name on a hand-held sign).
If you like to have a nice glass of wine or cocktail now and then, purchase some duty-free alcohol on your way in the country. Wine and spirits are expensive in Bali and there isn't a large selection available.
Bring a backup bank or credit card, as the bank machines in Bali are notorious for keeping your card. Note that many ATMs only allow you to take out $100 at a time, so if you come across one that has a higher limit, it's a good time to stock up on cash.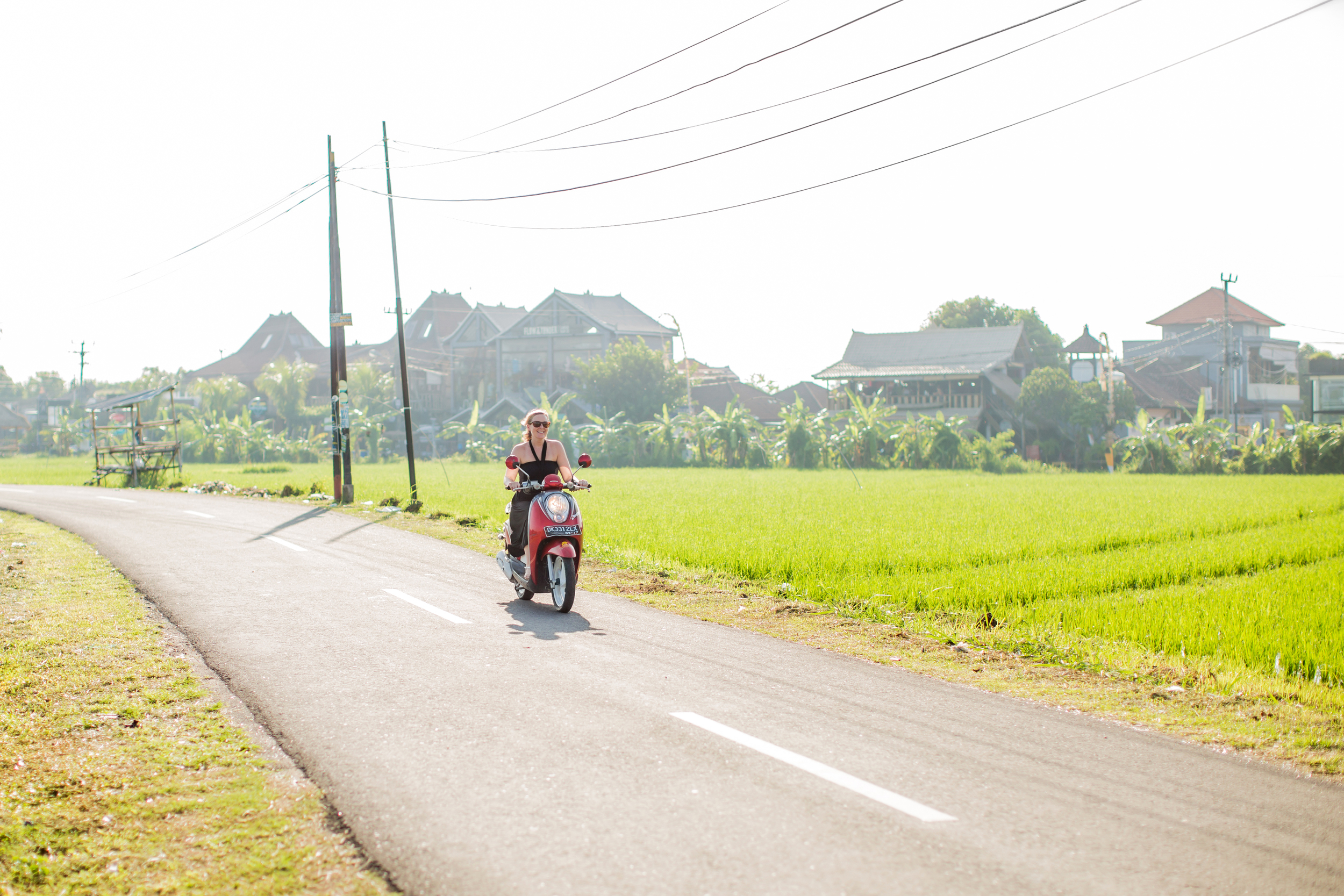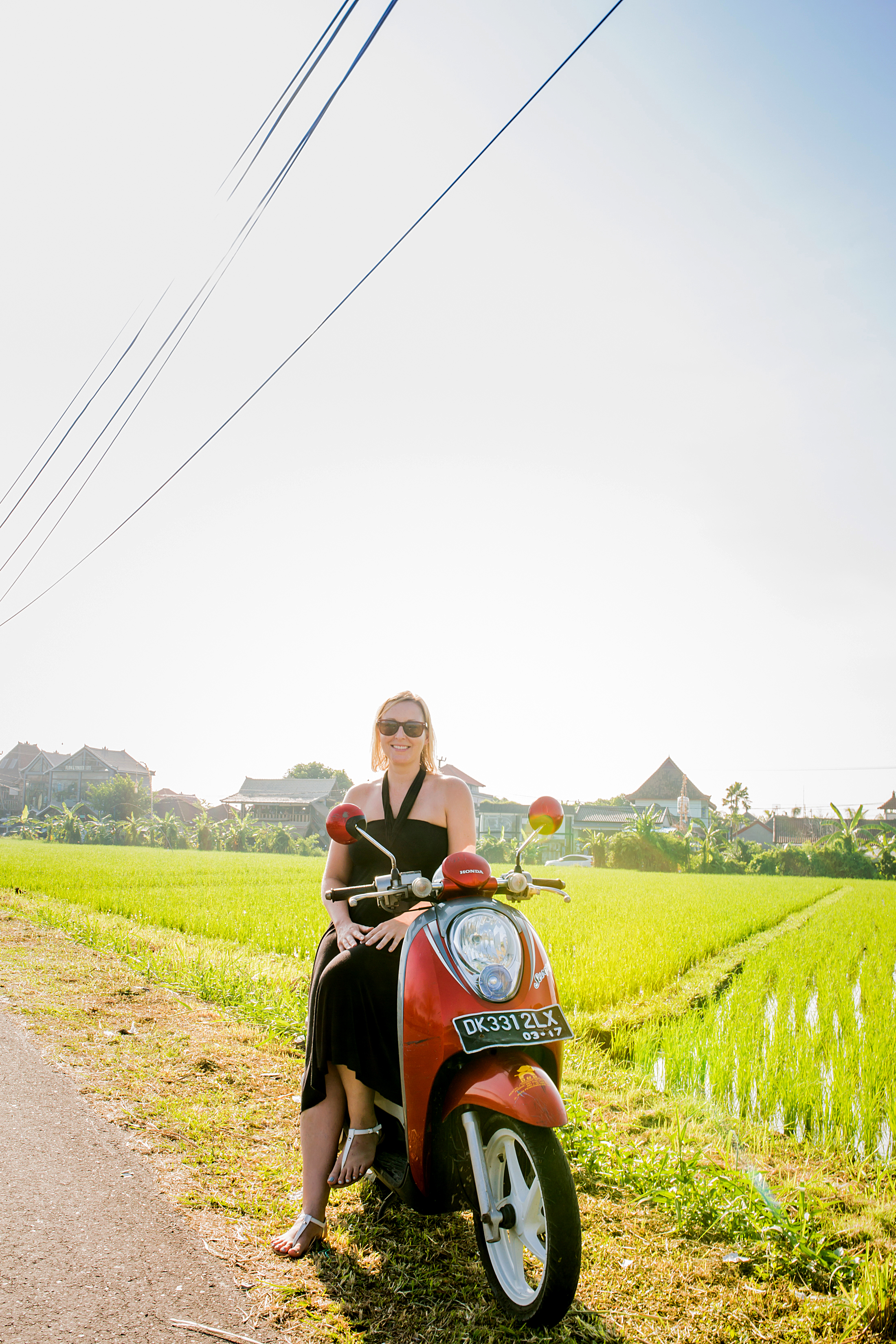 GETTING AROUND
 
Renting a scooter is easy and cheap, but the traffic in Bali is hectic and only for the brave-hearted! If you plan on renting a scooter while you're in Bali, get the required international driver's license before you leave home – it will save you from difficult conversations with the Balinese police. Always wear a helmet, and be sure you are driving on the left-hand side of the road!
If you decide against driving yourself, taxis are everywhere. Look for the Blue Bird taxi for guaranteed professionalism. Uber is also available in Bali; it is very convenient and cheap, but watch for signs where Uber pickup isn't welcome.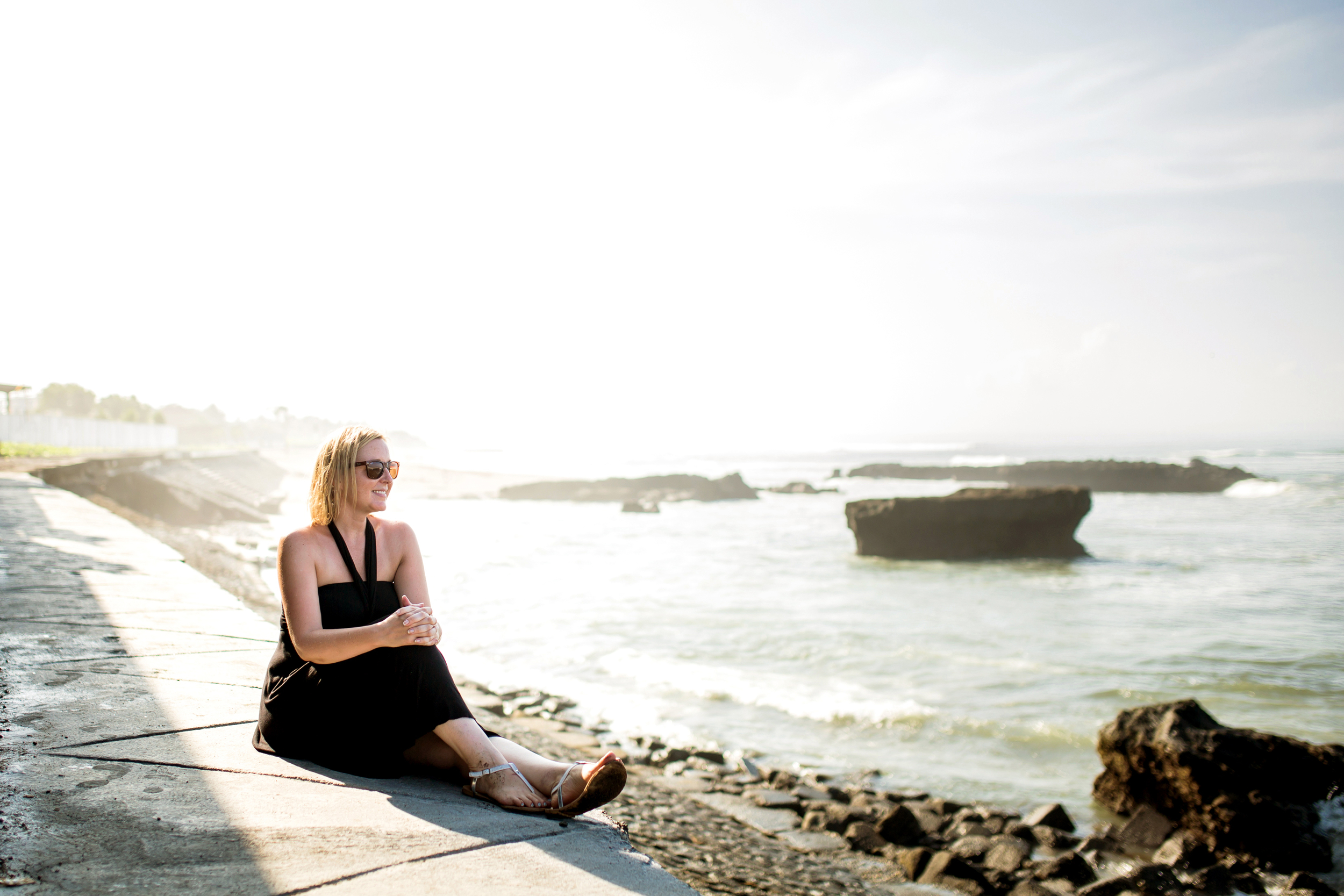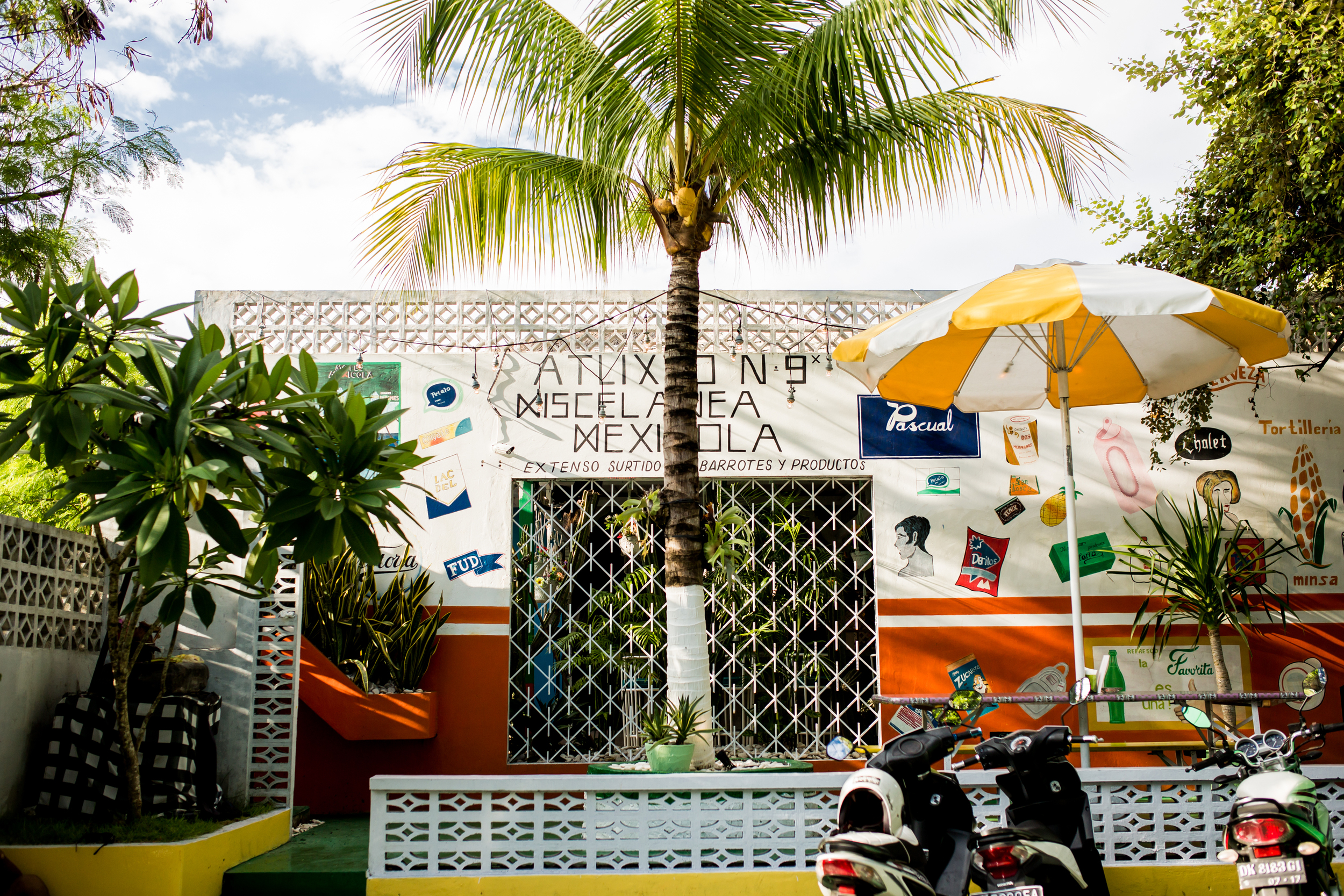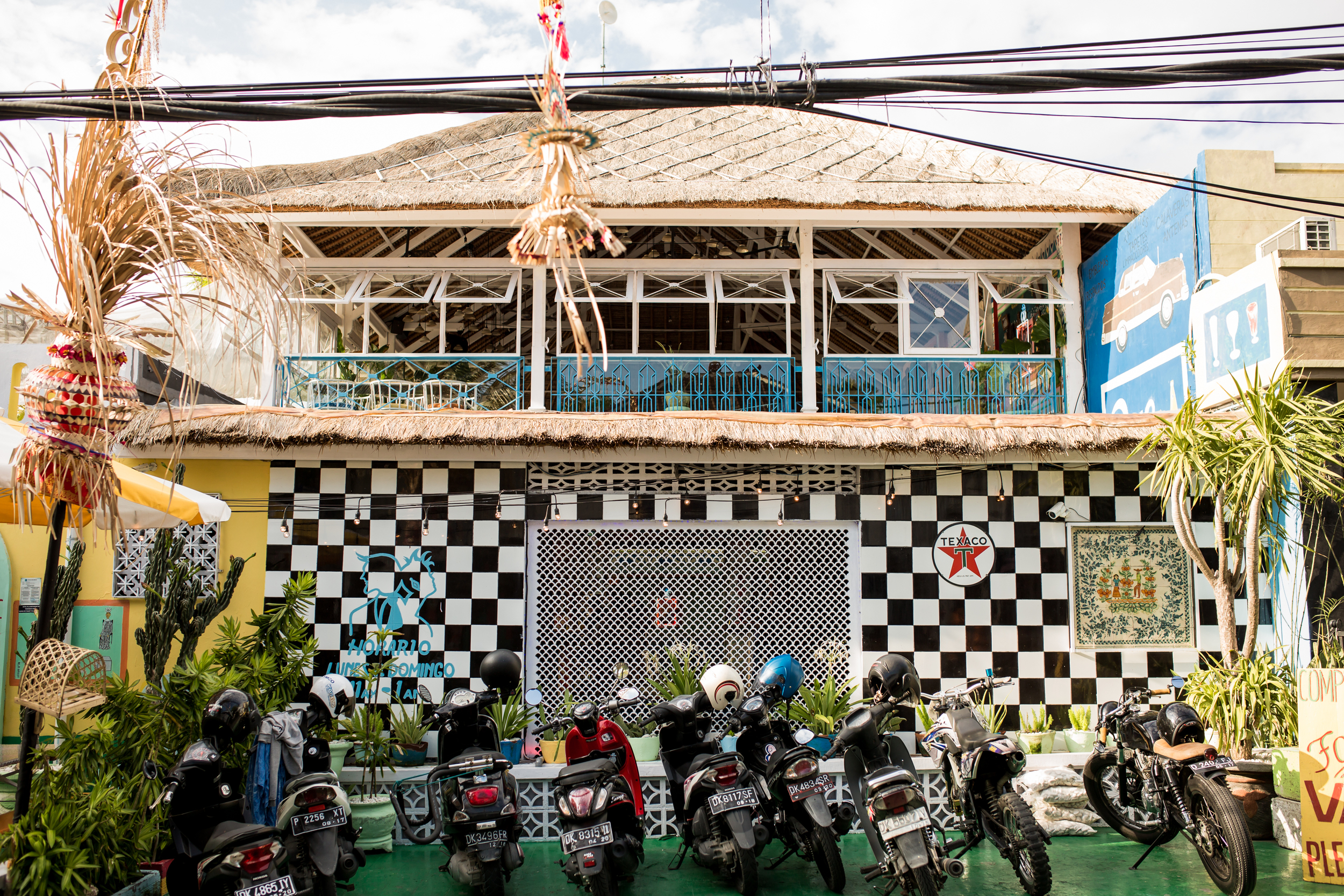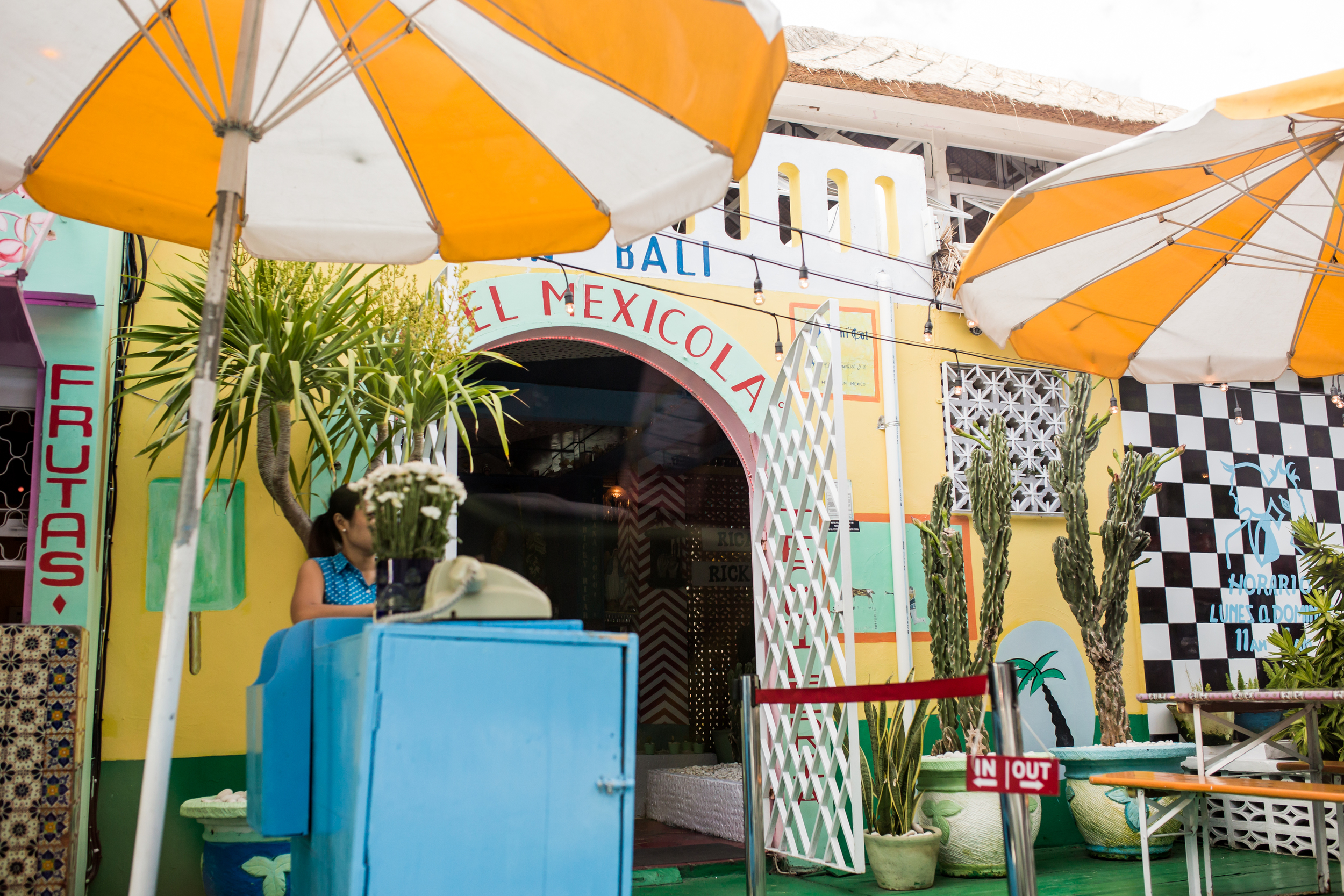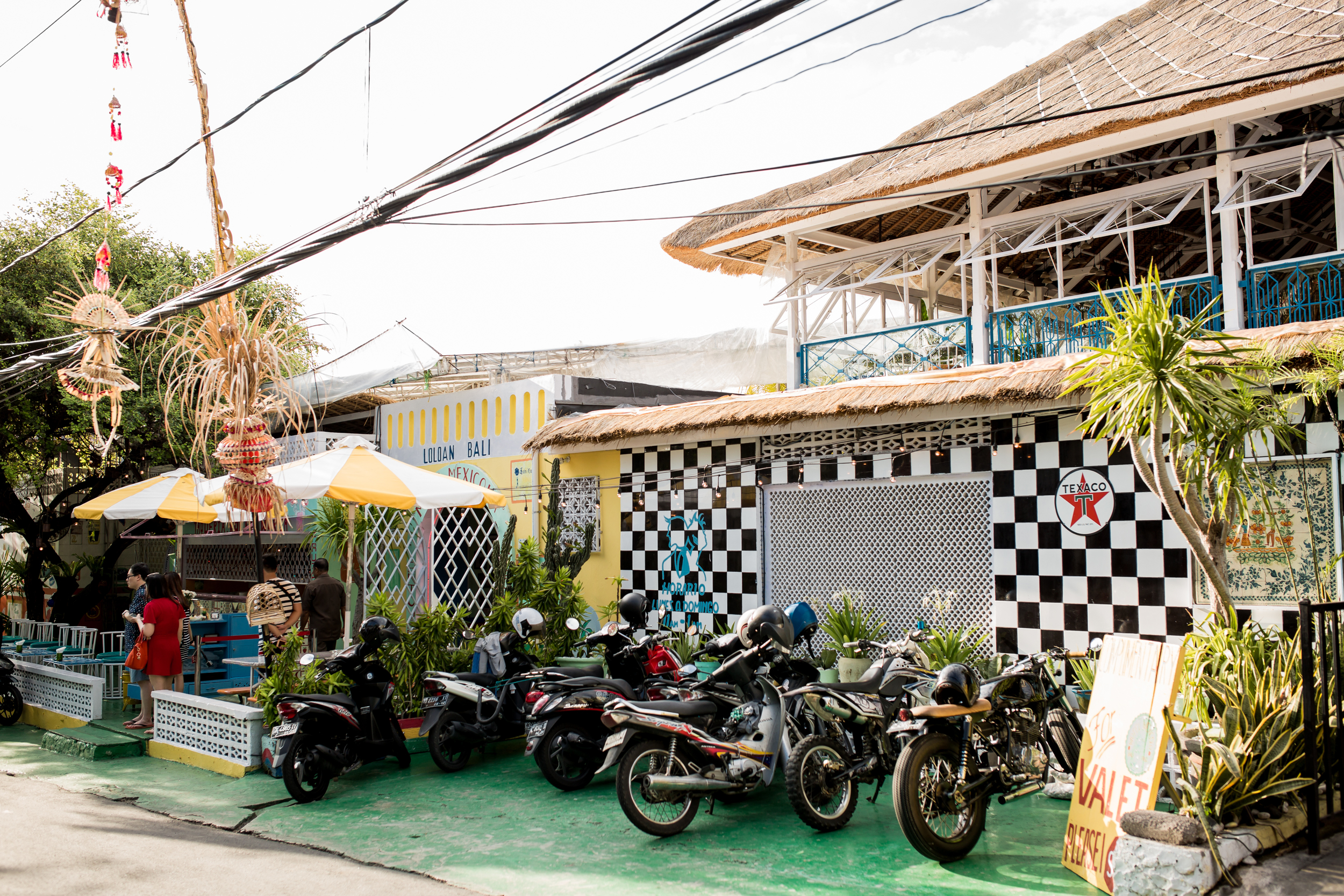 WHERE TO STAY
 
Accommodation in Bali is so extensive that choosing a place to stay can be overwhelming – especially as a solo traveller. You want to be comfortable and feel safe while being close to the action. Be aware that sometimes the places you find online don't measure up to the pictures, so choose carefully and read the reviews. Try AirBnB, Agoda, TripAdvisor, and Booking.com to book accommodation or read reviews on places you'd like to stay.
There are two populated areas where most travellers choose to stay or base themselves in Bali: Ubud or Seminyak. If you're not sure which one will be the best fit for you, read on to learn a few things about each place.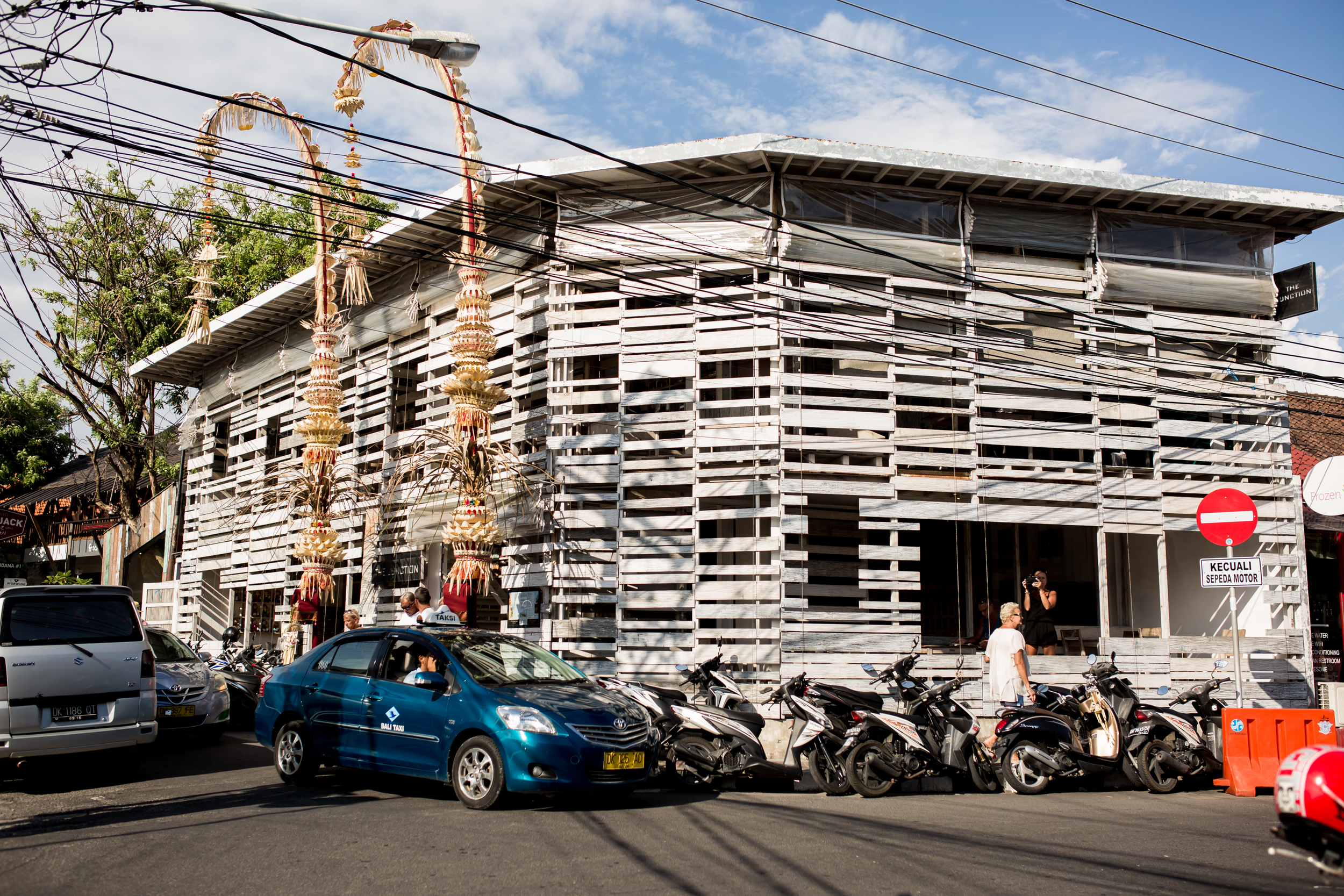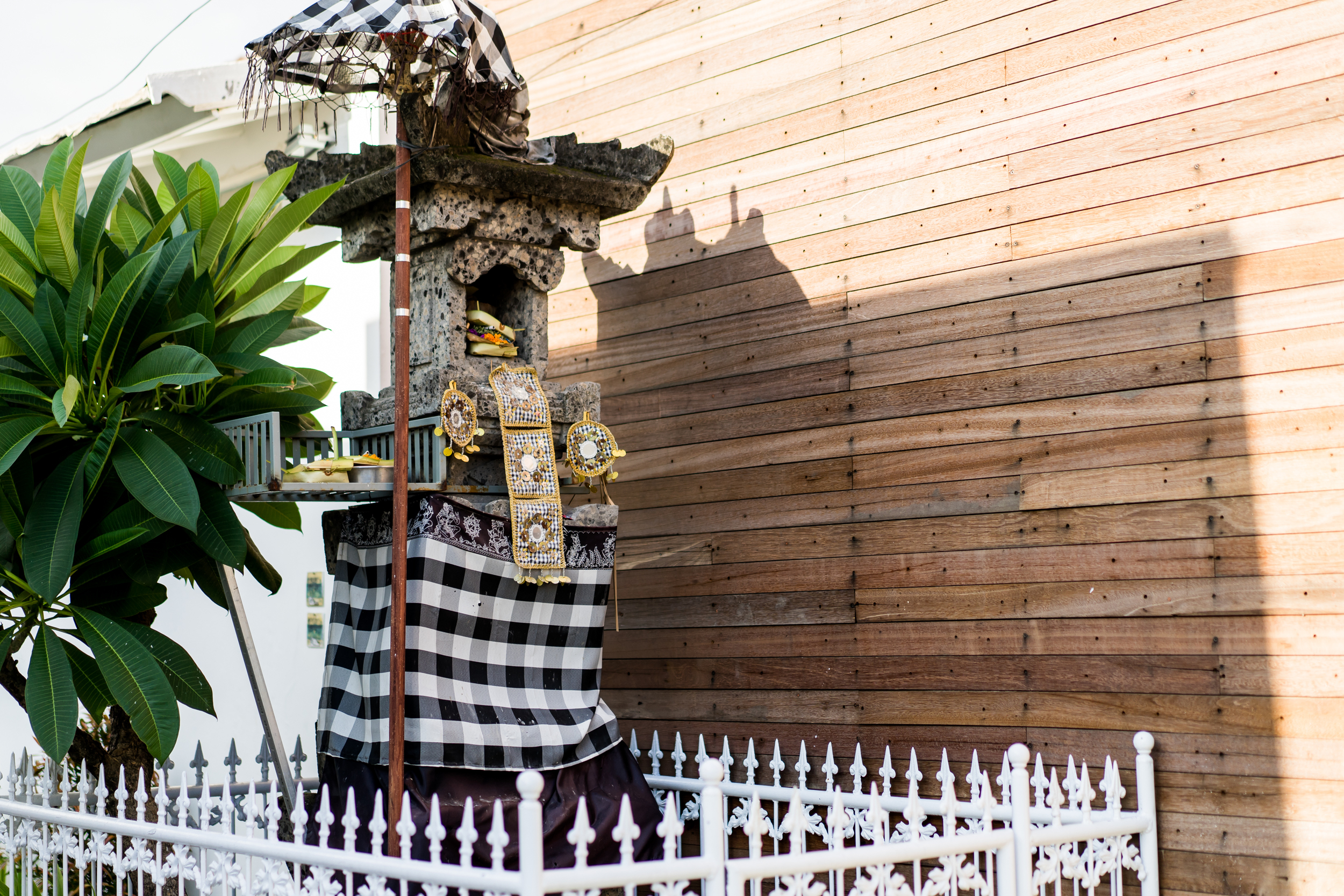 UBUD
Ubud is a solo traveller's haven. It's friendly, welcoming, brimming with tradition, and has endless options for healthy food, not to mention stunning yoga studios and beautiful shops, arts, and culture. The heart of Bali hosts the island's best artists, painters and writers and it certainly shows! You can't turn a corner without seeing evidence of the creativity and spirituality that is nurtured here.
Ubud is walkable, but keep your eyes on the sidewalks, as they aren't always entirely intact. Bring comfortable, sturdy shoes to get around safely.
 
STAY in the heart of Ubud on Hanoman Road. There are dozens of beautiful homestays right in the centre that offer air conditioning, made-to-order breakfasts and are within walking distance to all the shops and sights. Bella House and Pancer House are great budget options if you want to be in the heart of things. If you prefer to be outside the city centre (like at a villa in the rice paddies), try Taman Cottages with its beautiful grounds and cottages with a pool. The owner, Melati, will make sure you're comfortable with everything you need to enjoy Ubud. Another option for a view of the rice paddies is Nirwa Ubud Homestay.
 
EAT at one of the many local cafés or warungs offering a mix of traditional Balinese food and international fusion. Try the vegan cheesecake at KAFE or the buckwheat pancakes at Clear Café. Alchemy's vegan breakfast bowl, topped with creamy cashew "yogurt," is the best on the island. Other favourite haunts include Atman Café, Dewa Warung, and Warung Biah Biah.
DO get your yoga bliss on at the Yoga Barn or Radiantly Alive. If you're up for a drive, check out Intuitive Flow yoga studio, which is ten minutes from central Ubud. The studio is propped up overlooking the jungle with floor-to-ceiling windows on every wall. (Write out detailed directions before you go as it's a little hard to find!)
Immerse yourself in learning a new Balinese skill. The Pondok Pekak Library offers dance, fruit carving, and jewellry-making classes, while Paon Bali and Lobong seduce the palate with their popular cooking lessons. (A cooking class is perfect for the solo traveller as you're usually paired up, so you're guaranteed to make a new friend!)
Just outside of Ubud, the Pura Tirta Empul or Holy Water Temple is an impressive collection of temples, famous for their holy water and purification rituals for Balinese Hindus. Soak up the traditional ceremonies and food rituals. Combine this with a visit to the coffee plantations to learn about growing and harvesting coffee beans.
Ready for a hike? Make plans to get yourself to the top of Mt. Batur. Yes, you'll have to wake up at 2 a.m. to be shuttled to the base of the mountain to hike up in time for sunrise. It will be worth the sleep deprivation and exertion to watch the sun come up over Bali, as well as the sight of the locals preparing toasted egg or banana sandwiches over the volcano steam. The Campuhan ridge walk is also best first thing in the morning, to catch the beautiful sunrise and views of rice fields. At sunset, walk to Sari Organik from Ubud Road.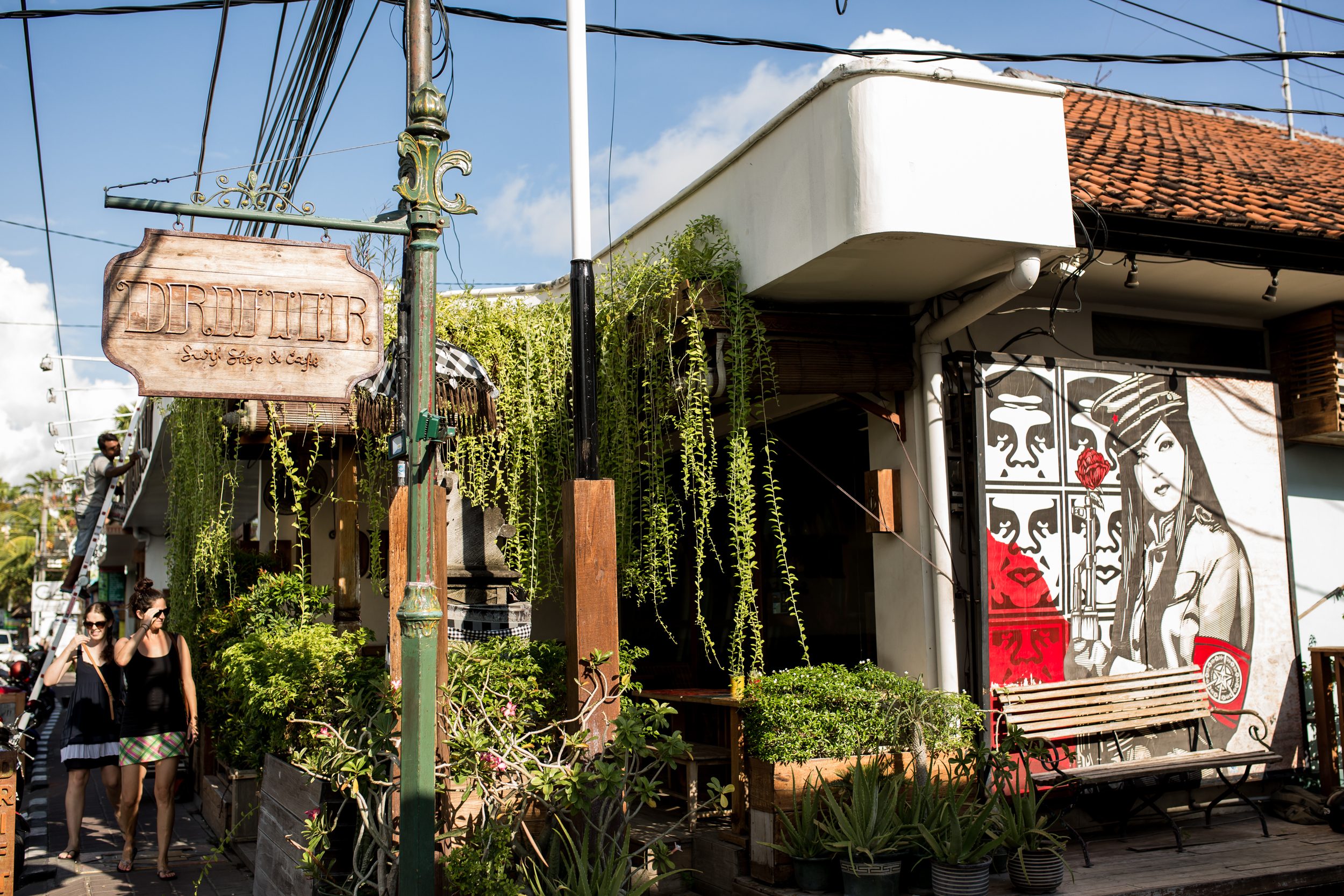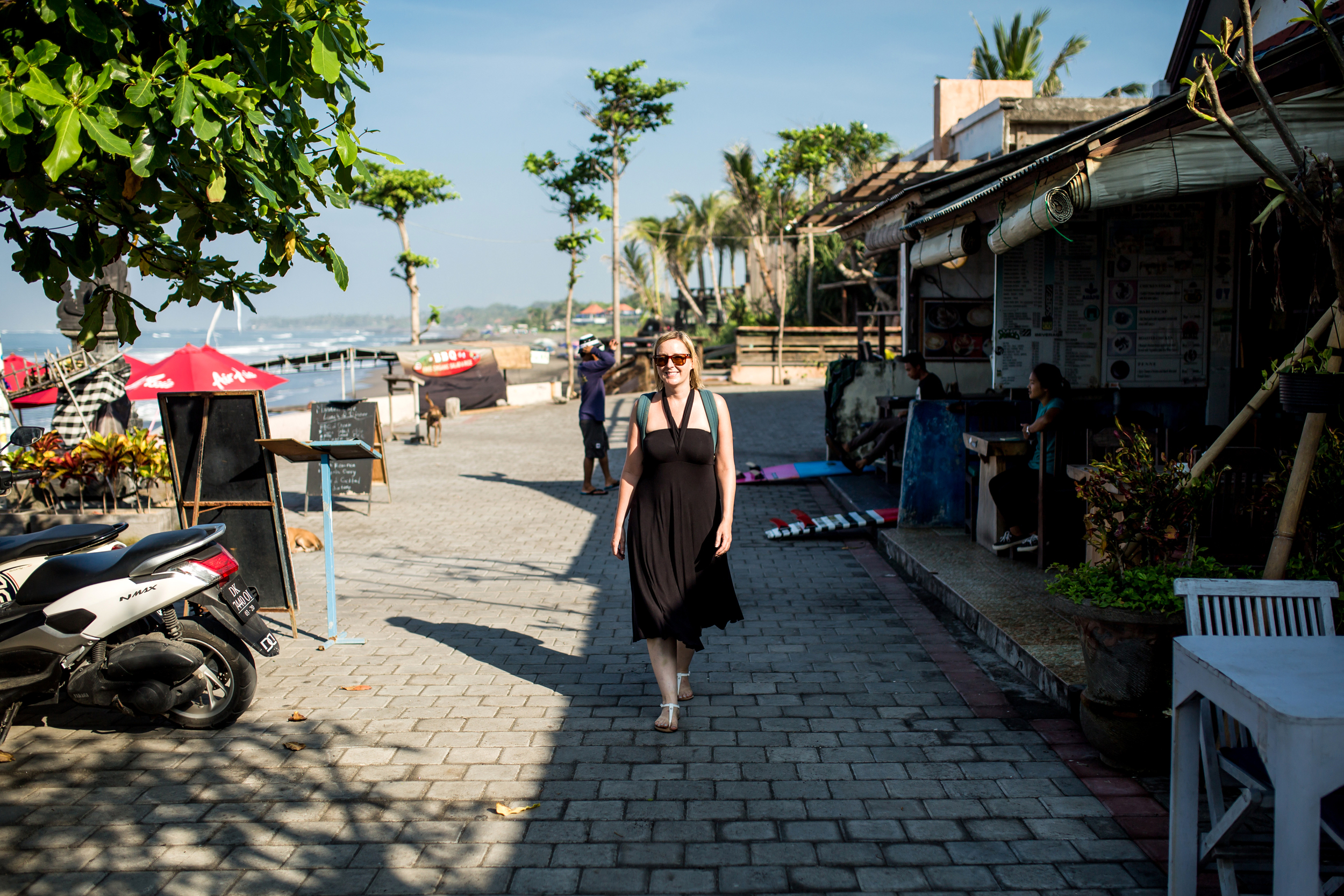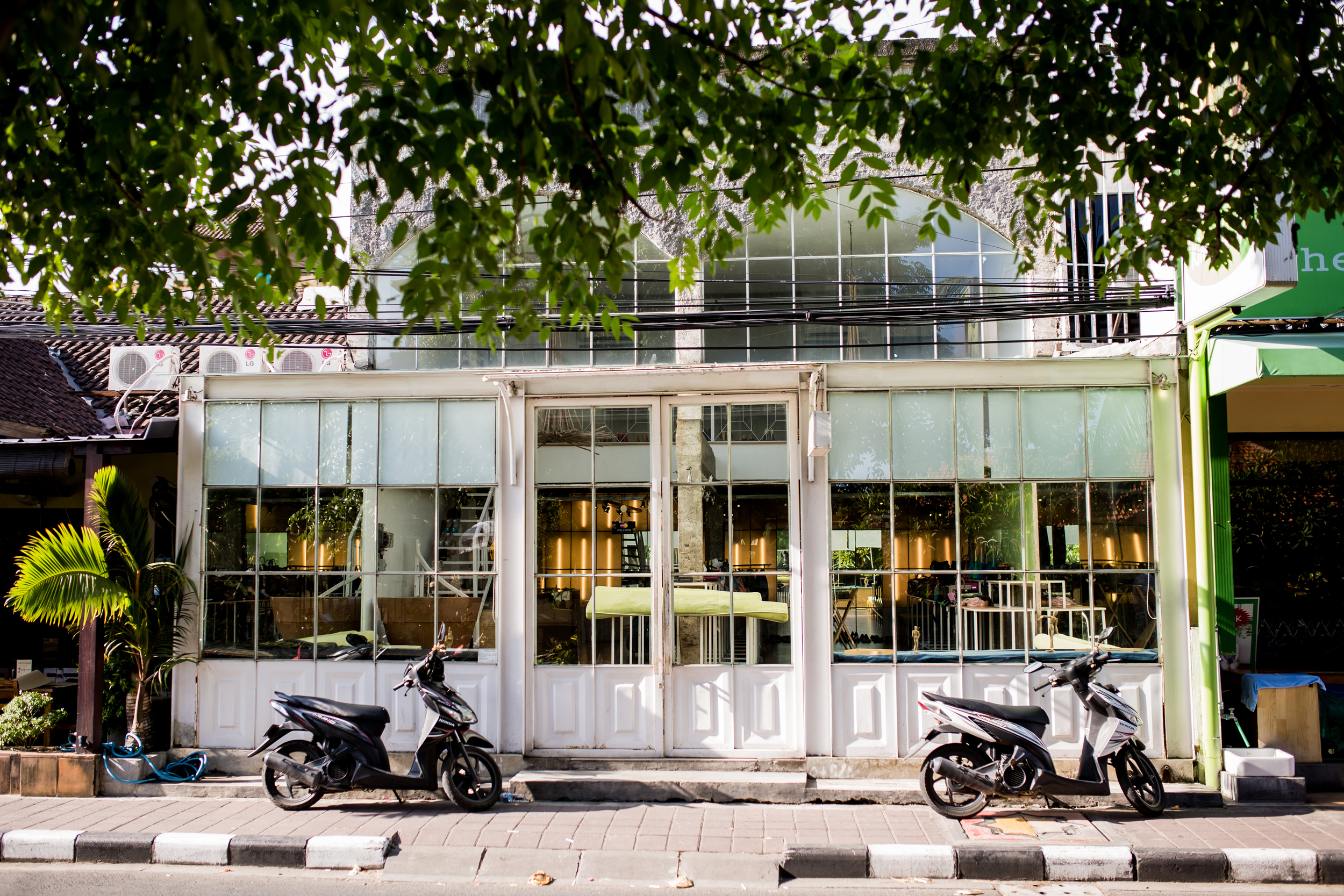 SEMINYAK
Rather touristy but very approachable, Seminyak is easy to get around with great shopping and eating spots. With its beautiful beaches, high-end restaurants mixed with casual cafés, and energetic, warm vibe, Seminyak is the perfect jumping-off point for checking out the area of southern Bali.
STAY at Summerhouse Usami for friendly staff, a central location and beautiful grounds. Casa Artista offers a modern luxury feel with a great location.
 
EAT at Fat Turtle for breakfast and Mama San or Sisterfields for lunch. For dinner, check out Motel Mexicola, with its spectacular Mexican-styled archways. The staff are dead set on making sure every guest has the time of their life, complete with periodic conga lines and some of the best tacos out there (and not just in Bali).
For a killer coffee, get a latte at Revolver Espresso; pair it up with their smashed avocado on toast with basil, feta and cherry tomato, affectionately called the Smith & Wesson.
DO plant yourself at Potato Head Beach Club for a music and cocktail-filled afternoon at a beachside pool. Get a massage at Bodyworks, then watch the sunset at Ku De Ta or La Plancha. La Plancha offers cozy bean-bag chairs, right on the beach under idyllic umbrellas just steps away from the ocean.
Take a day trip to Uluwatu Temple, where you can walk along a cliffside temple and spend time on a white sand beach just around the corner. Watch the sunset at Single Fin, a cliffside restaurant and bar that makes you feel like you're watching the sun go down from the edge of the earth.
A fun overnight trip takes you to Nusa Lembogan, a 30-minute boat ride from Sanur, with a much slower pace than southern Bali. Hike through the Mangrove forest, snorkel right off the beach in Mushroom Bay, and spend an afternoon at Dream Beach. Stay at Dream Beach Huts for a quintessential beachside bungalow experience complete with an infinity pool and a restaurant with a great happy hour. (When booking, note that the Dream Beach Huts are on the beach, whereas the Dream Beach Kuba Bungalows – which look almost identical – are not. They are still lovely, with a garden view – they're just not beachside.)
Take a day trip to Canggu. A haven for surfers and expats, Canggu is an up-and-coming hot travel destination. It's on the beach, has some great beach bars, and gives off a more chill scene than busy Seminyak or chaotic Kuta. Berawa Beach, Old Man's and Echo Beach are the spots to see or try surfing, and renting a scooter is the best way to get between them all. Each beach offers a relaxed social scene with beautiful sunsets.
EAT at Crate Cafe, Betelnut Café, Little Flinders Street, and Milk & Madu (madu means honey in Indonesian). Green Ginger has amazing Pad Thai and QuinceBali's polenta pancakes melt in your mouth.
 
To say that a holiday in Bali is magical is an understatement. Bali provides a safe and relatively easy place for a solo traveller to experience traditional culture, all while soaking up the natural beauty of this island paradise. Pack your bags, make note of these tips, and get on the next flight possible. We promise you'll be glad you did.