If aquamarine waters, powder white sand and the savory smell of cochinita pibil sounds like heaven, it's time to book a trip to Mexico.
Whether you're heading to this stunning country for a romantic getaway, an exciting family vacation, or an adventure with friends, Mexico has something for everyone. While there's truly no wrong way to go if you're looking for a balance of culture, local food, and relaxing beaches, each of these three towns has a unique vibe. We're here to help you decide if Cancún, Playa del Carmen, or Tulum is right for you… but if you choose all three, we don't blame you either!
Photo: Monica in Cancun
Playa del Carmen
It's no surprise that this trendy city has become Latin America's fastest growing town. Ideally situated near both Cancún's international airport and destinations like Cozumel and Tulum, it's the perfect family destination. Enjoy the ease and convenience of the all-inclusive resorts' many amenities, and the reefs just off the beach are home to rays, sea turtles, colourful corals and fish for hours of snorkeling. Venture into town for a variety of shopping and restaurants, and while the touristy 5th Avenue can feel overwhelming, just outside the tourist zone lies great local bars and live music. Break away from chain restaurants and be sure to book a table at Alux, housed in an 10,000-year-old underground cavern, for a once-in-a-lifetime dining experience.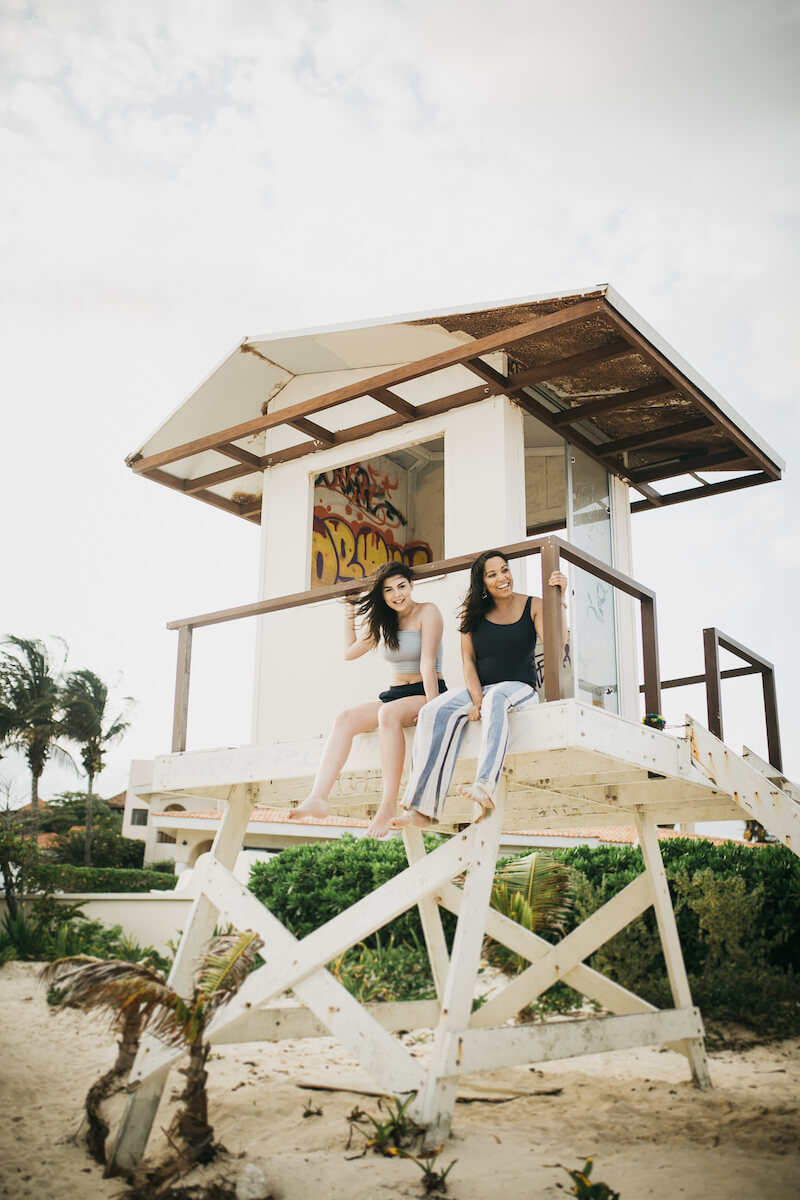 Photo: Conie in Playa Del Carmen
Cancún
Seemingly endless stretches of dazzling Carribbean beaches await you in this buzzy, urban city. But if the words Cancún and "spring breakers" immediately come to mind, you'll find that there's so much more to Cancún than just its exciting nightlife and famed party atmosphere. Learn about the fascinating Mayan culture through a day-trip to the ruins or through your stomach at one of the local restaurants drawing inspiration from the indigenous cuisine. You won't have time to feel bored on the beach with incredible diving and snorkeling sights nearby and a variety of water activities such as kayaking, jet skis, and kiteboarding to name a few. We think this diverse city is perfect to experience with an adventurous group of friends.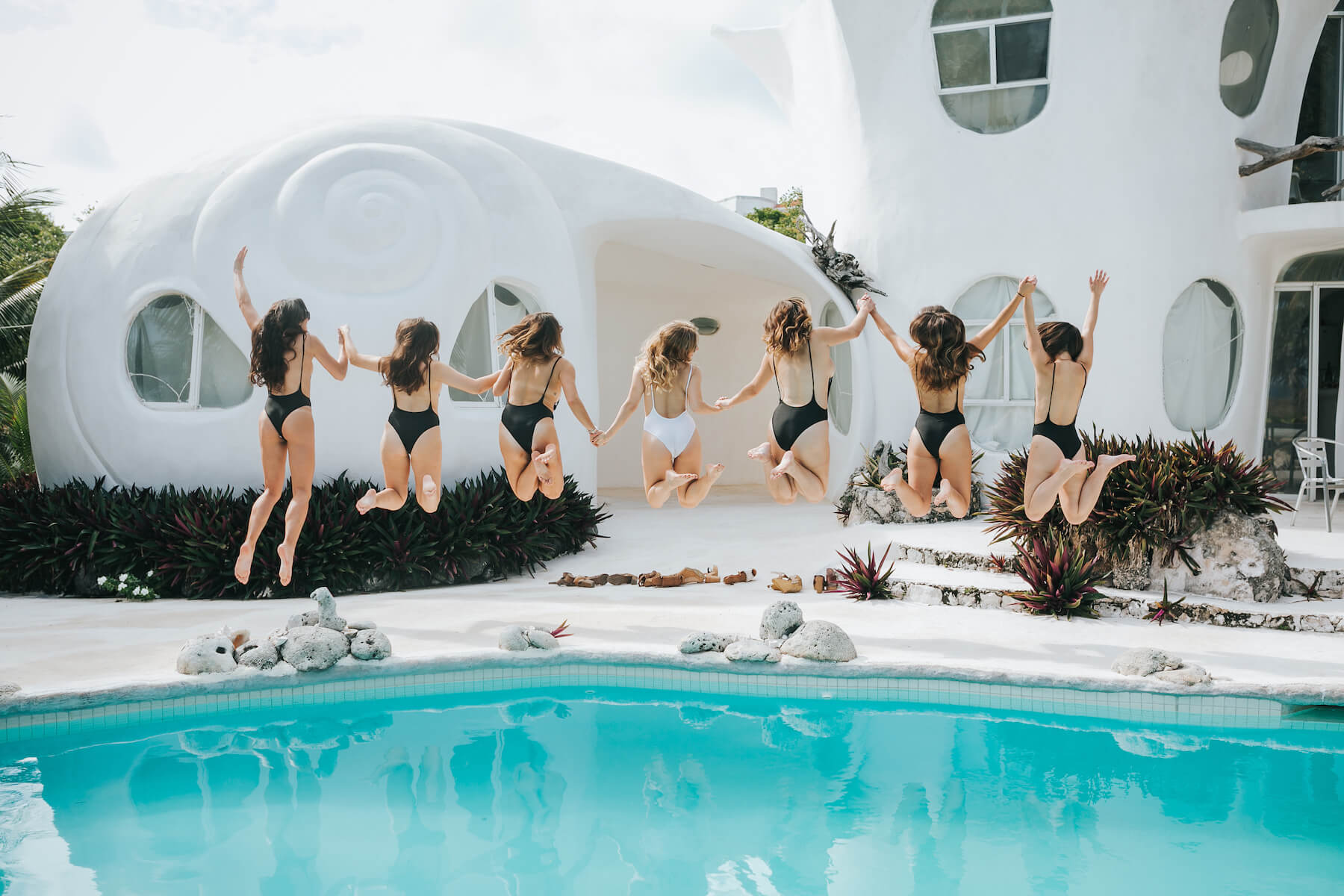 Photo: Conie in Cancun for Flytographer
Tulum
Tulum's dazzling coastline still feels like a diamond in the rough, and we think it's the perfect destination for a romantic getaway. Bike around town to the sound of the salty sea breeze rustling through the palm trees and waves breaking along some of the most spectacular coastline in the country. As the most laid-back of the three towns, you'll trade sprawling resorts for small, bohemian boutique hotels. Sleeping in an eco-friendly bungalow on the beach is the perfect combination of rustic charm and authenticity, with the convenience of high-end amenities.
The hotel strip is lined with chic shopping, and you'll trade chain restaurants for one-of-a-kind, local fare. If you can bear to leave your beachside paradise, you'll be rewarded with unique cultural experiences. Tulum's surrounding area is perfect for adventurous travelers to explore, from the ancient Mayan ruins of Cobá to the diverse Reserva de la Biosfera Sian Ka'an. But if you prefer to simply explore the drink menu as you relax on the beach, the pristine sand and turquoise water will invite you to stay all day long.
Photo: Flytographer in Tulum
Once you've had a taste of Mexico, this beautiful country will steal your heart. To take home some of Mexico's magic, book a vacation photo shoot with one of our talented local photographers.