See more: proposal – couples – love – Vancouver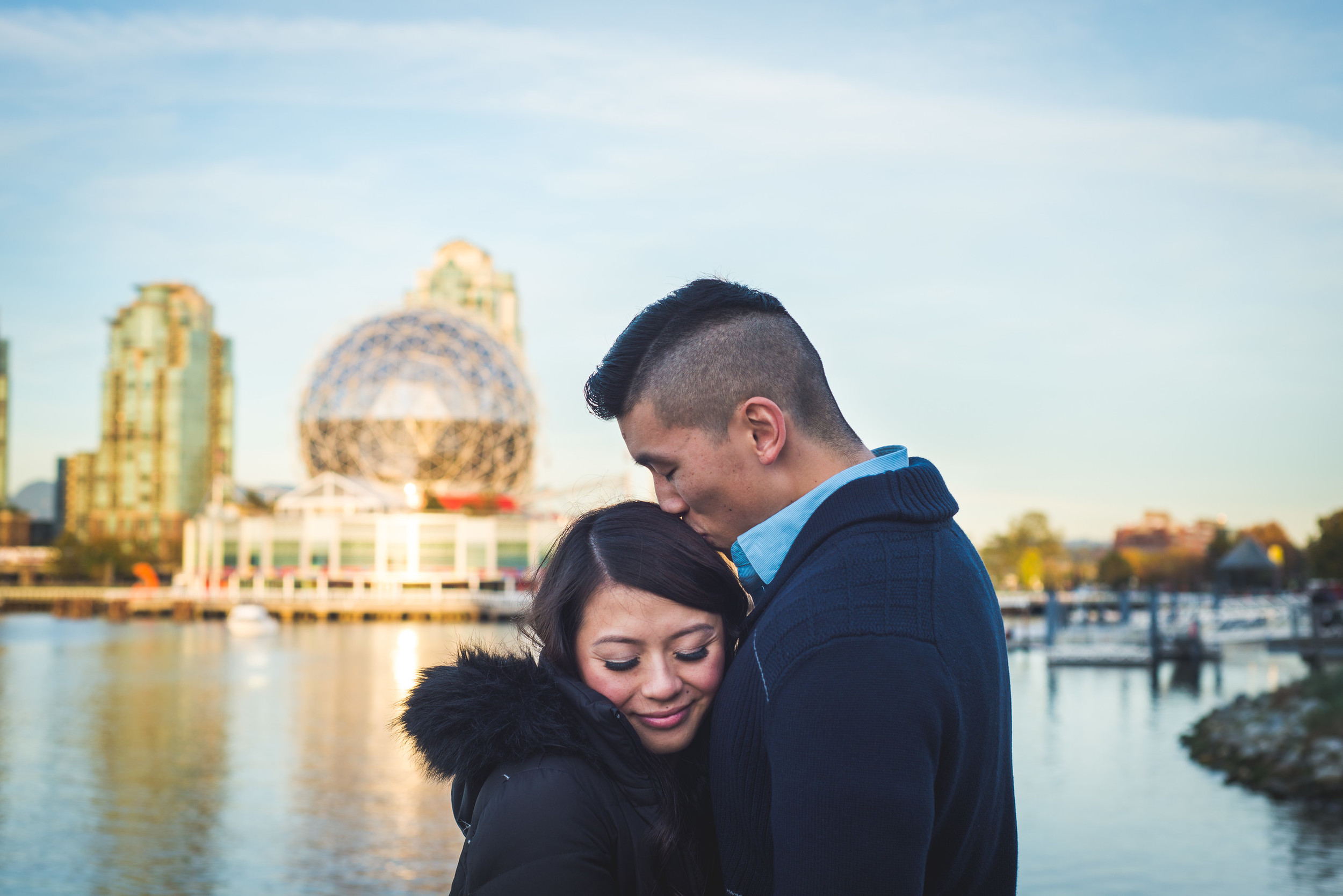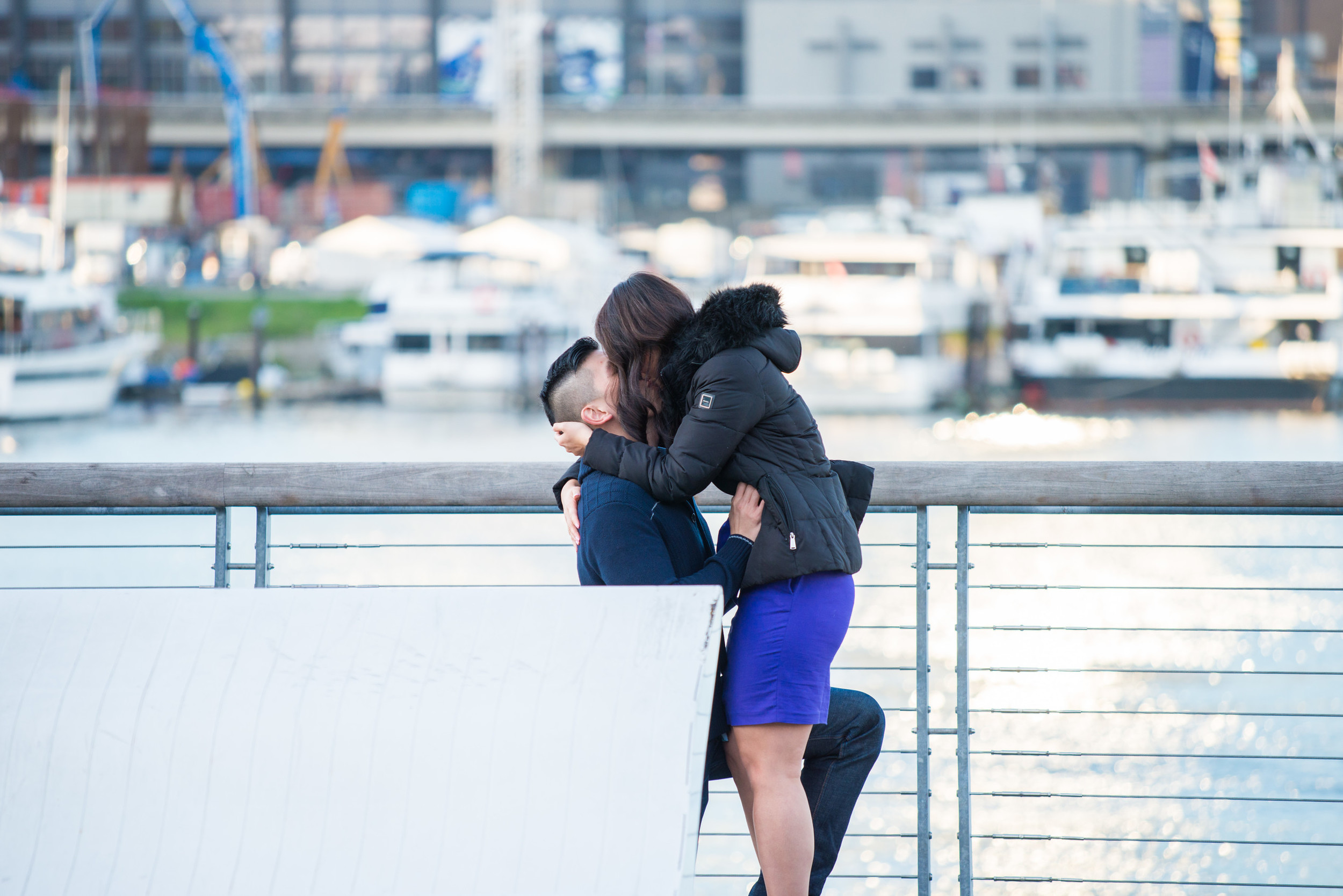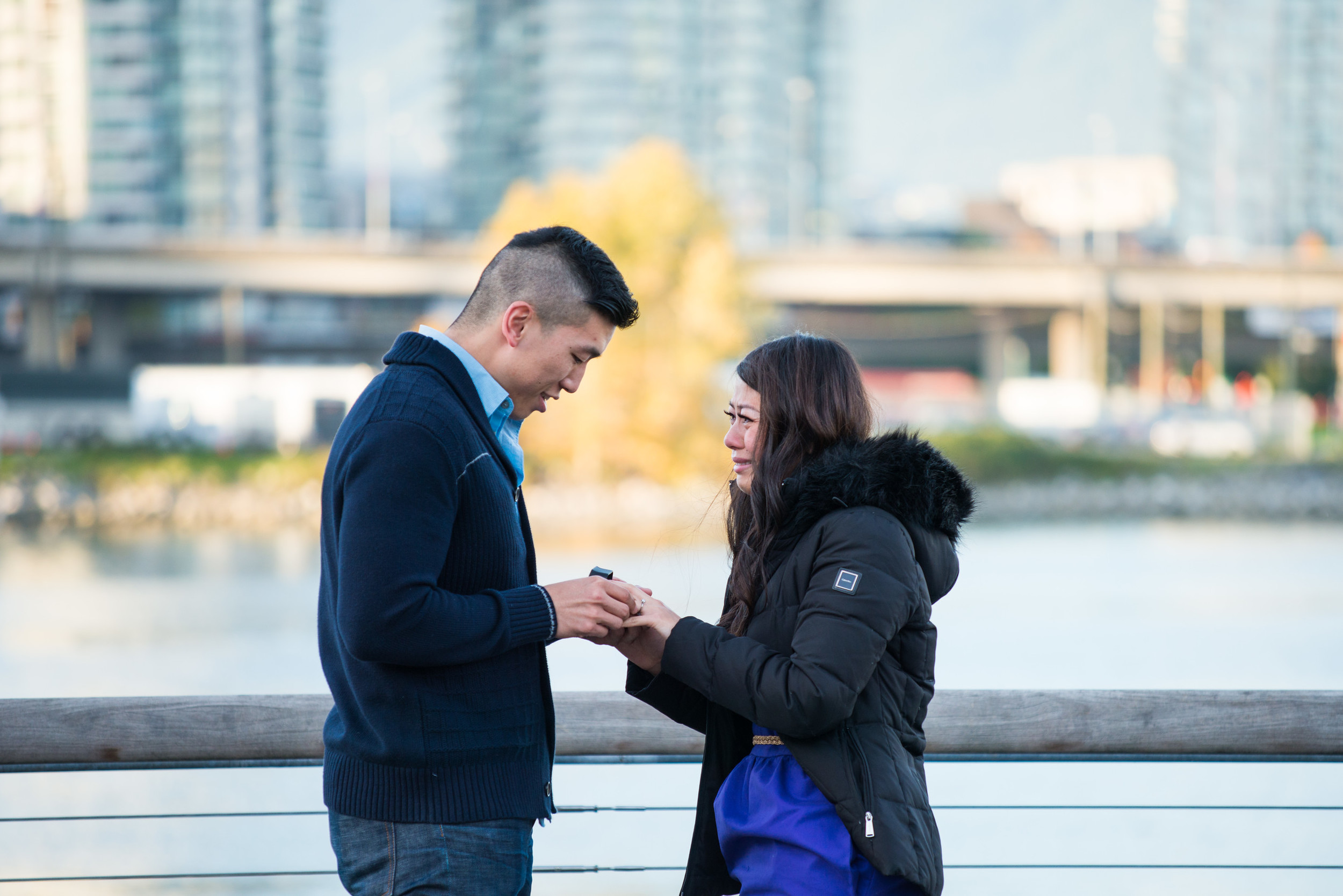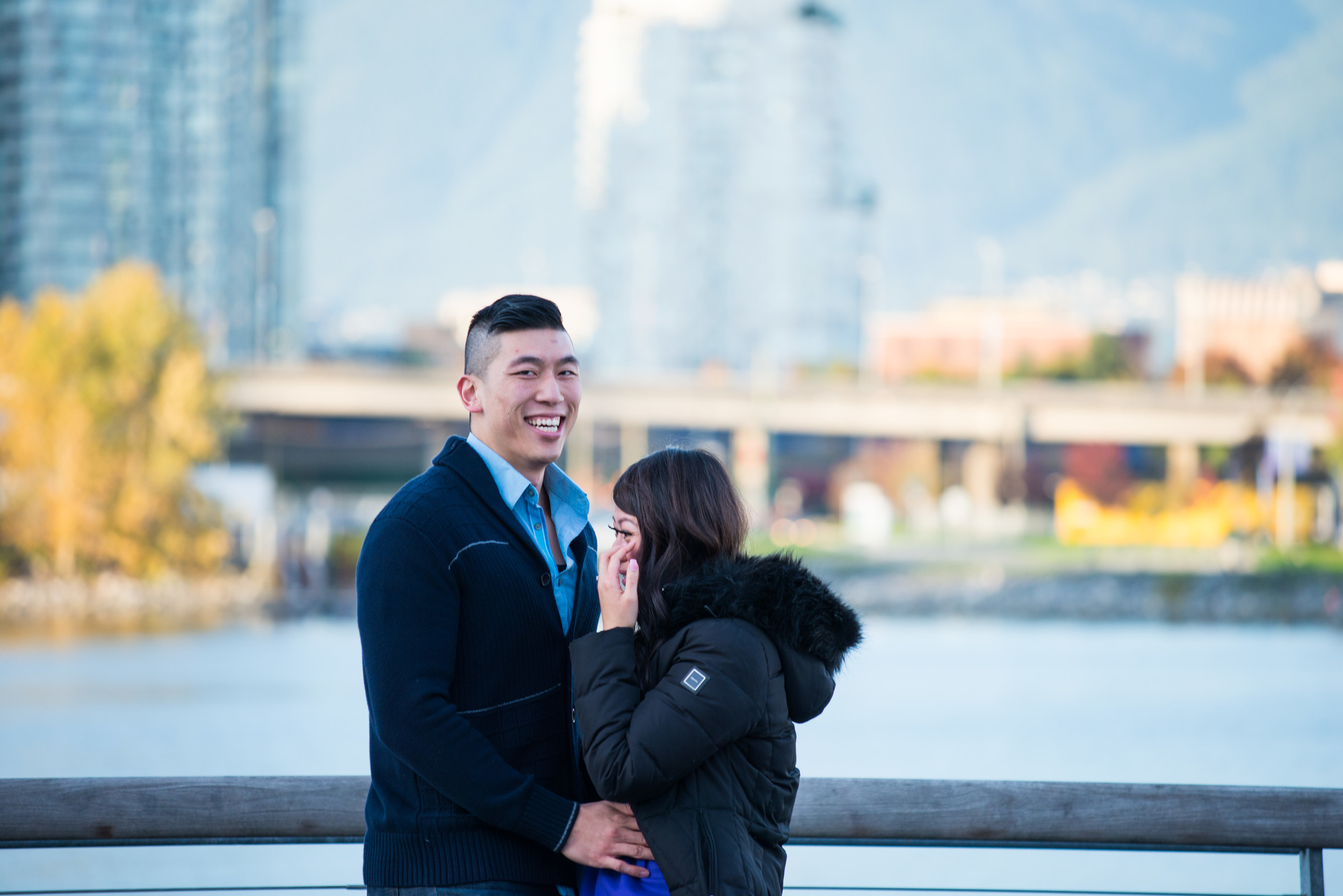 "I could tell Joshua was both nervous and excited to propose to his love, Diana. It was her birthday and he had planned a romantic dinner out, starting with a walk on the seawall in False Creek. The original location, Canoe Bridge, was full of people checking out the 'love locks' that had been fastened to the bridge the day before, so proposing here would have made it challenging for the photo. But how fitting that the bridge contained these love locks on the day of the planned proposal! Joshua thought on his feet and chose another beautiful lookout to propose to Diana. She was thrilled, and of course said 'YES!'
"It was such a pleasure for me to be the top-secret photographer for such a big milestone for this couple. They are clearly in love – it could not have been a more perfect proposal." – Flytographer Katrina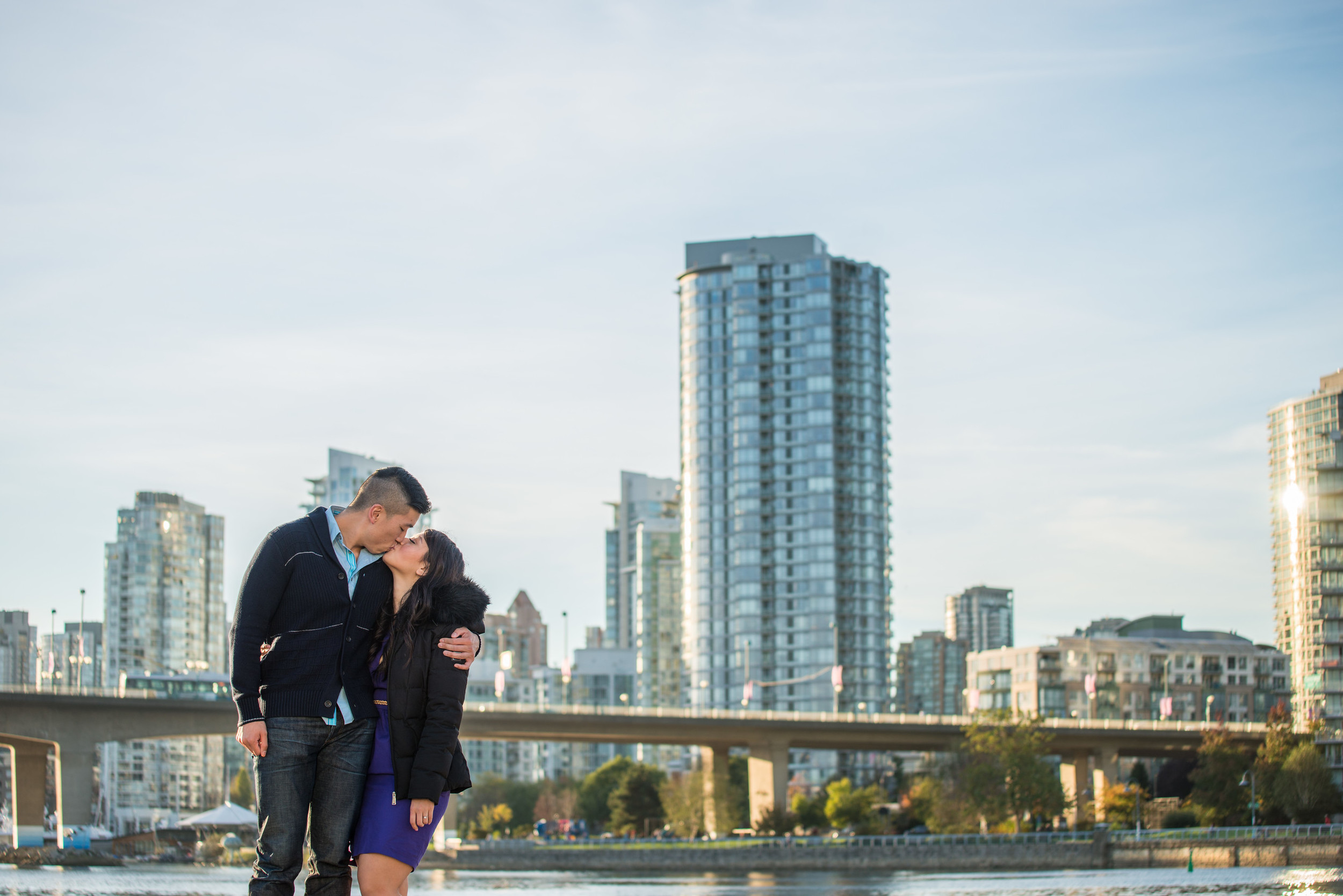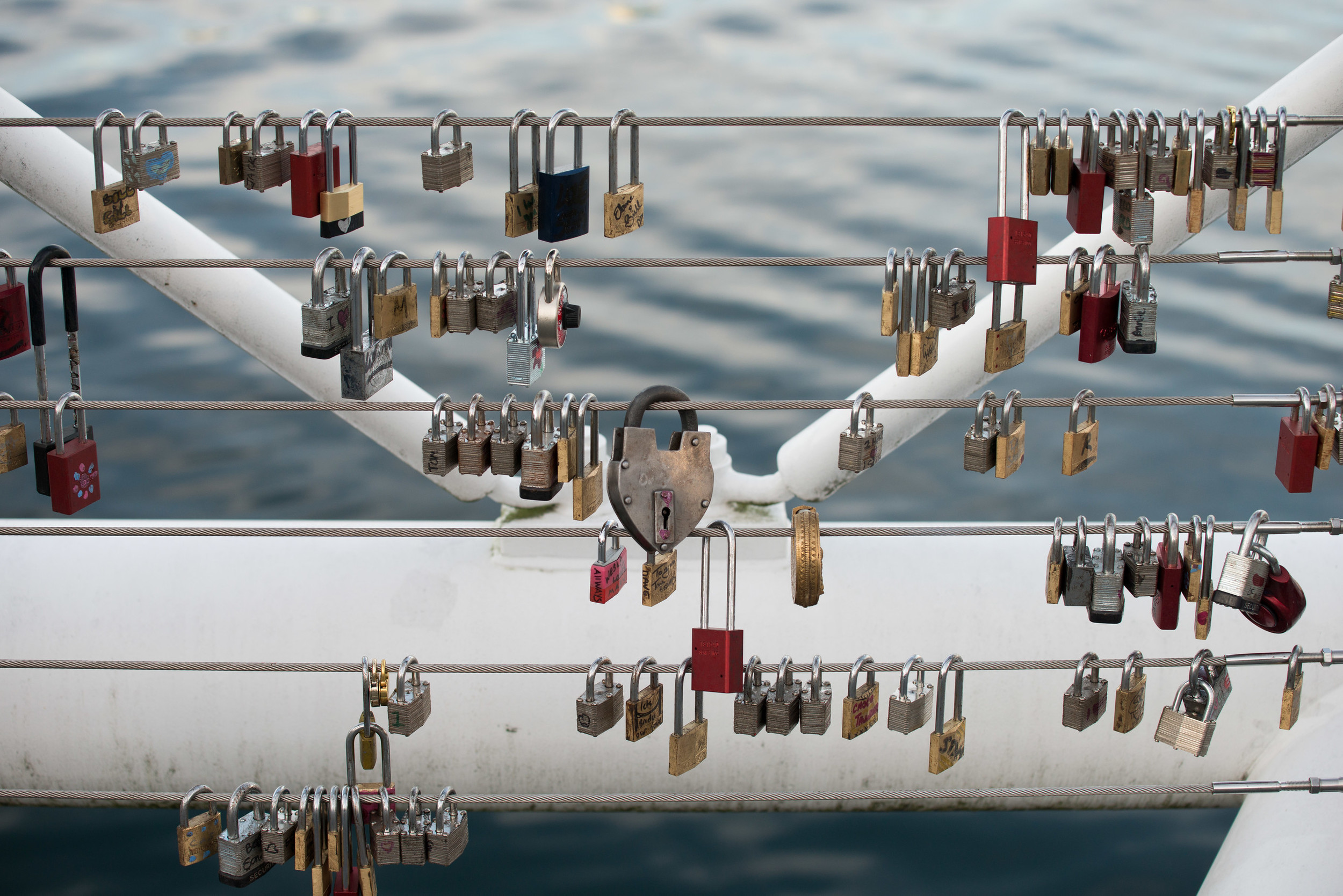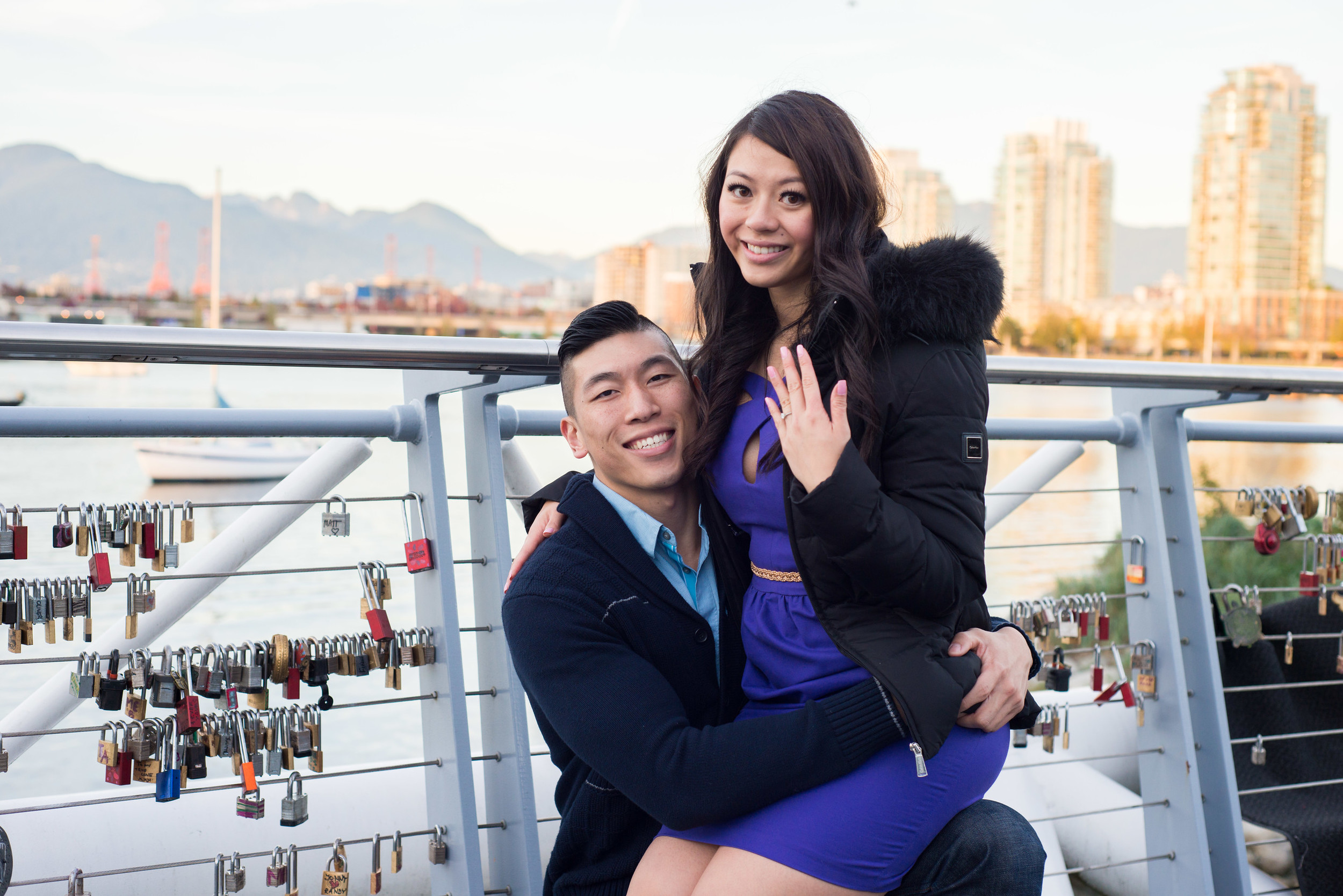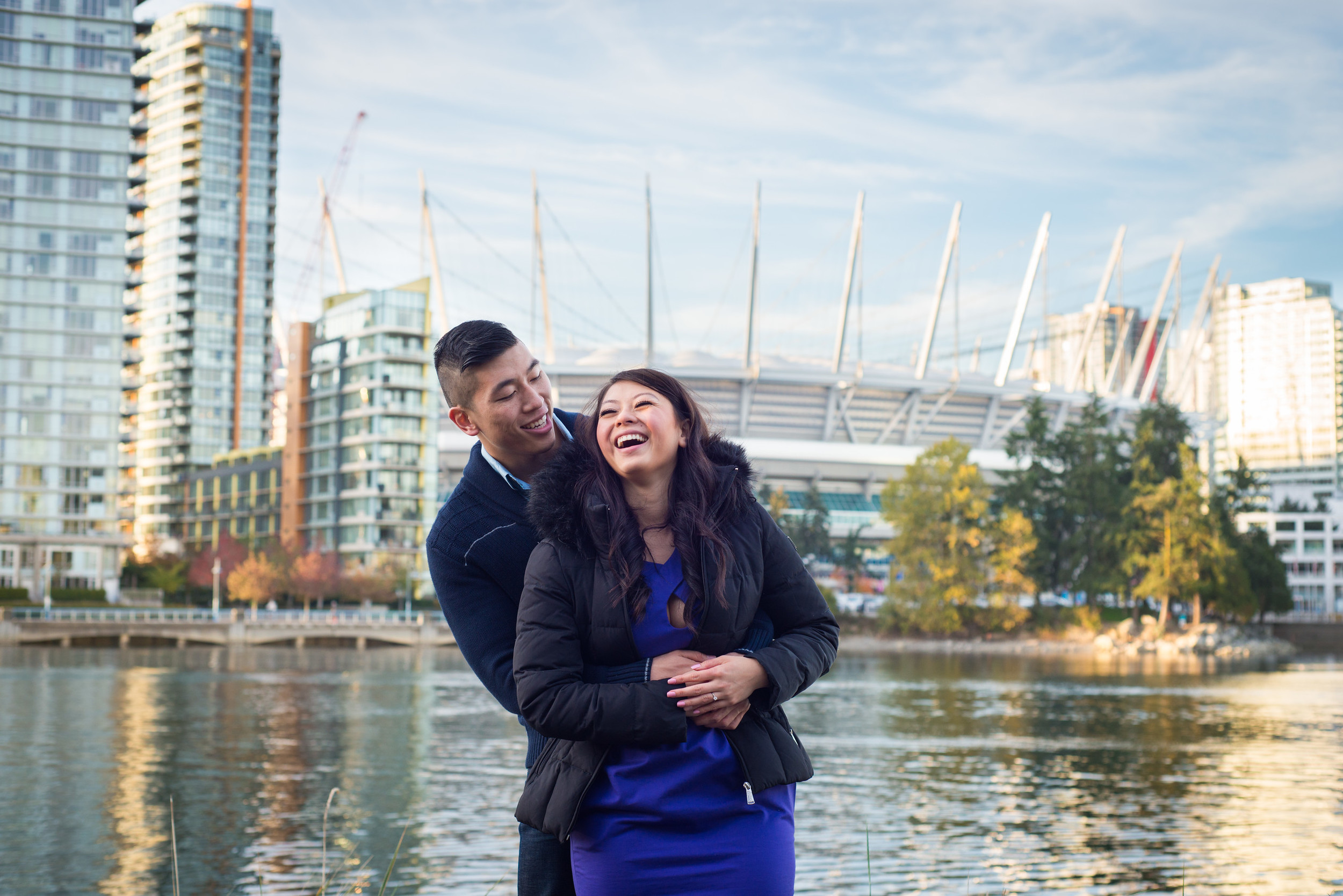 "Diana and I met through our mutual friend who introduced us. It was love at first sight (for me, anyway!). I picked a location that had the iconic landmarks of Science World and BC Place in the scenery. Diana and I were both raised in Vancouver, BC and we love having these locations show how proud we are of our city!
"I was really happy with Flytographer's customer service. Katrina was very discreet when capturing the big moment and also very professional in directing our photo shoot after the proposal!" – Joshua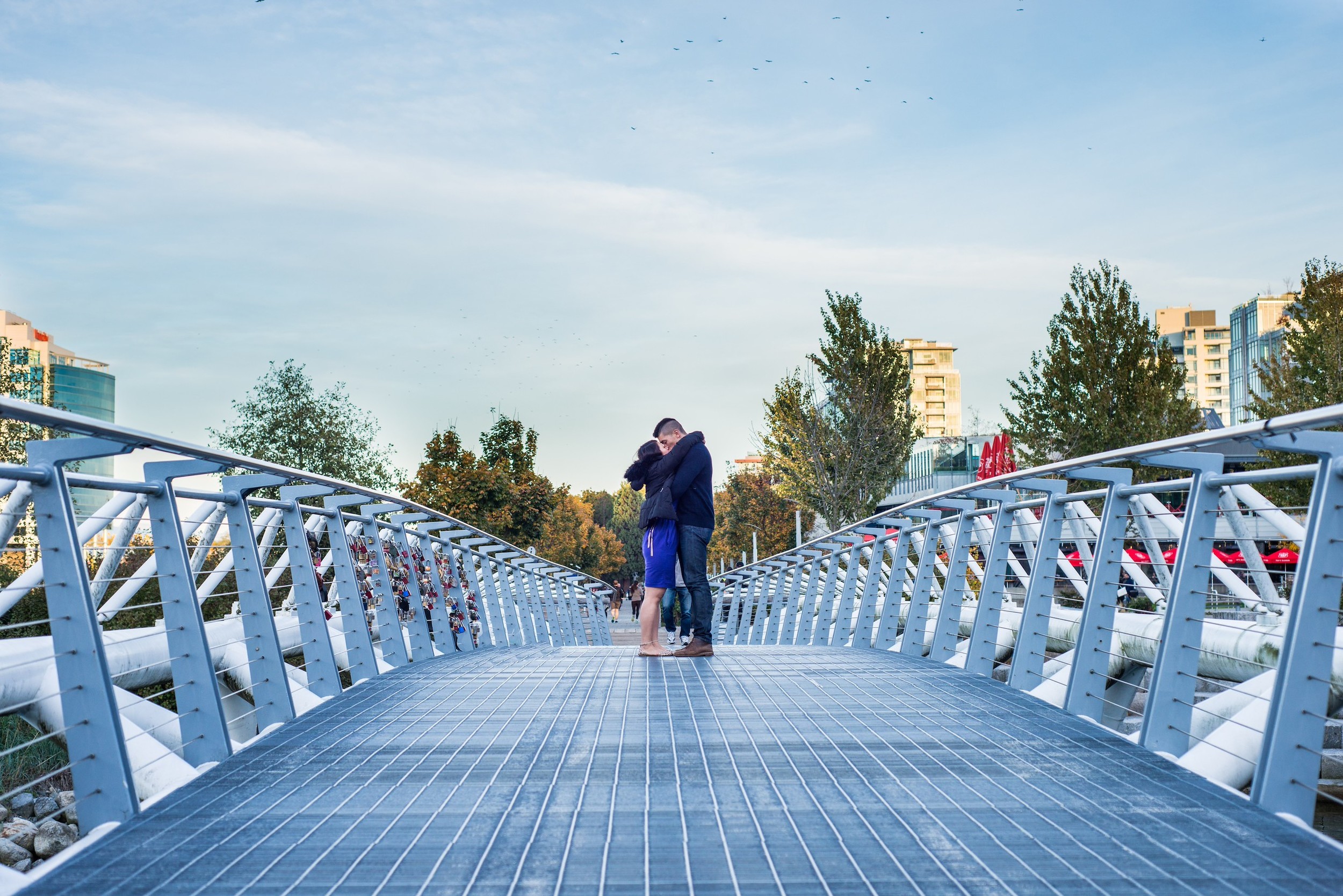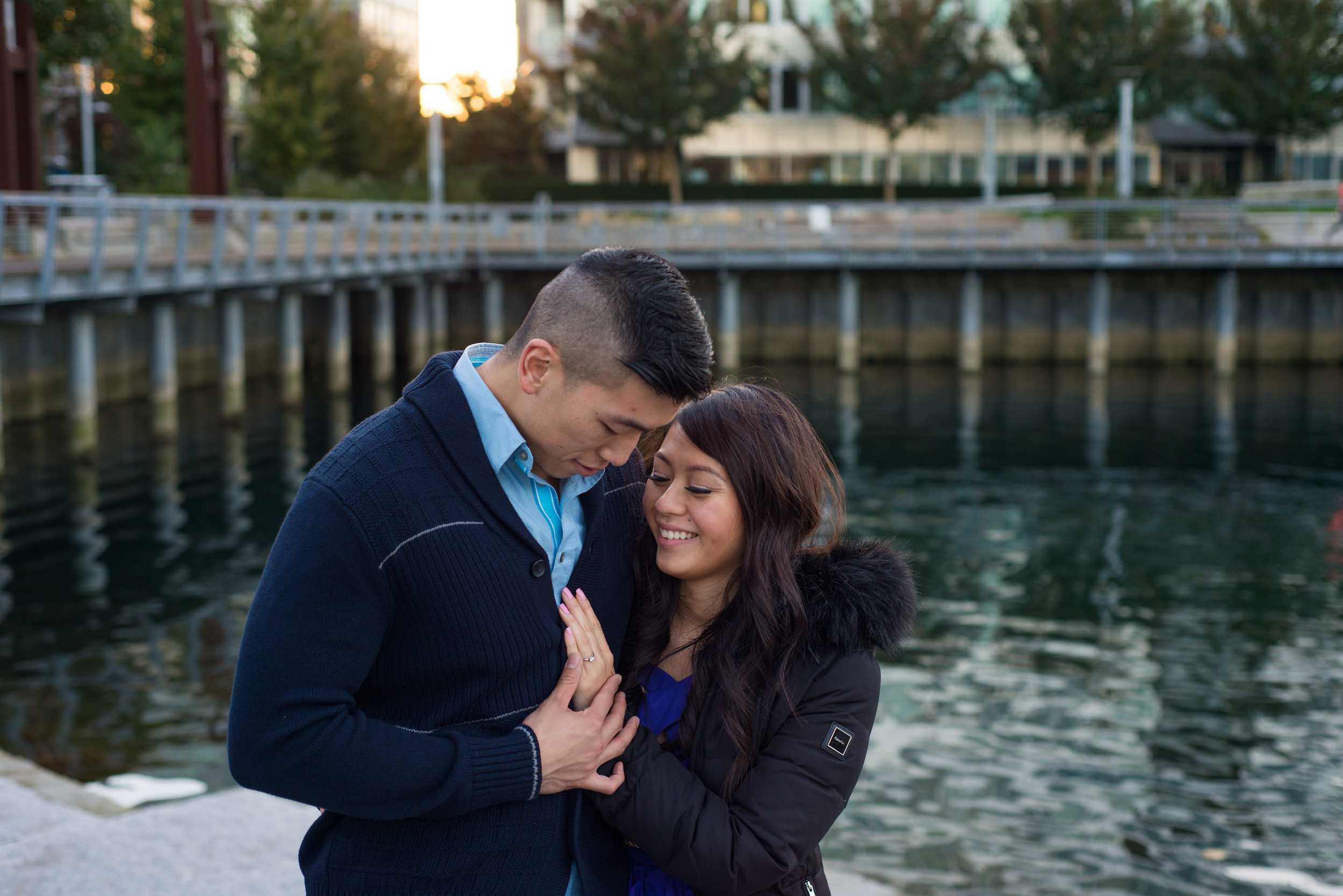 Ready to pop the question?