See more: couples – love – honeymoon – Santorini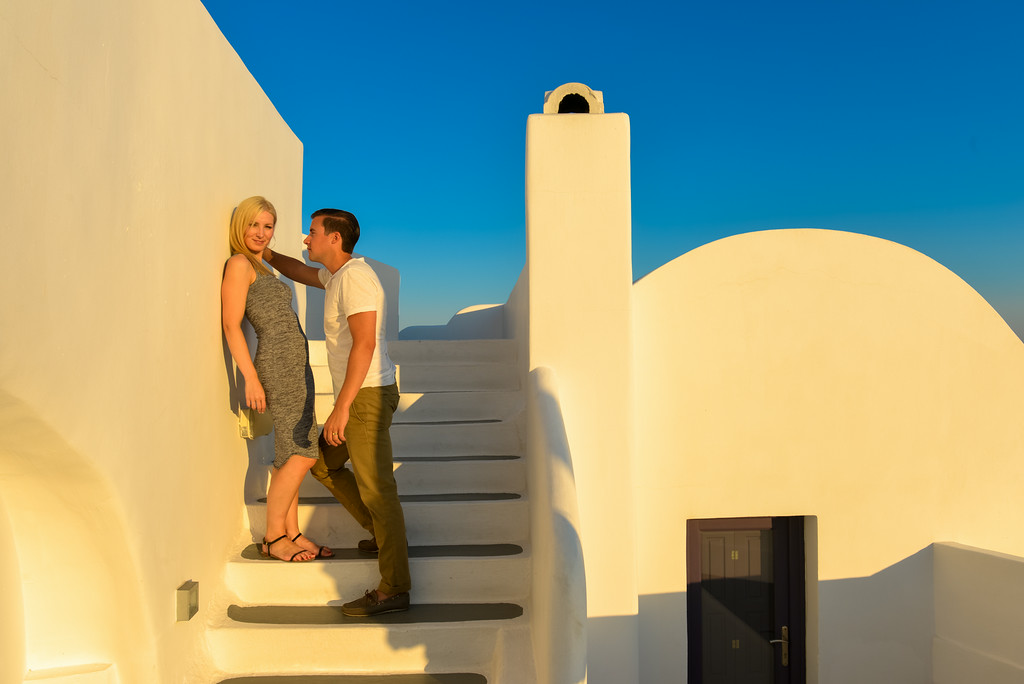 "My wife, Agi, and I love to travel and when we do we often try to explore as much as possible. For our honeymoon we decided to stick to a rule of only two hotels in two weeks to fully enjoy the area and relax. We first chose Santorini for the weather, the hotel (the Chromata is amazing!) and the view. We then spent the second half of our honeymoon in Capri, Italy, which was also an amazing spot.
In Santorini, we spent a lot of time just relaxing at the hotel. We also rented a car one day and explored the island. The most memorable thing we did was hike from Imerovigli (the highest point of the island) in the morning to Oia, which took around 2 hours and was stunning.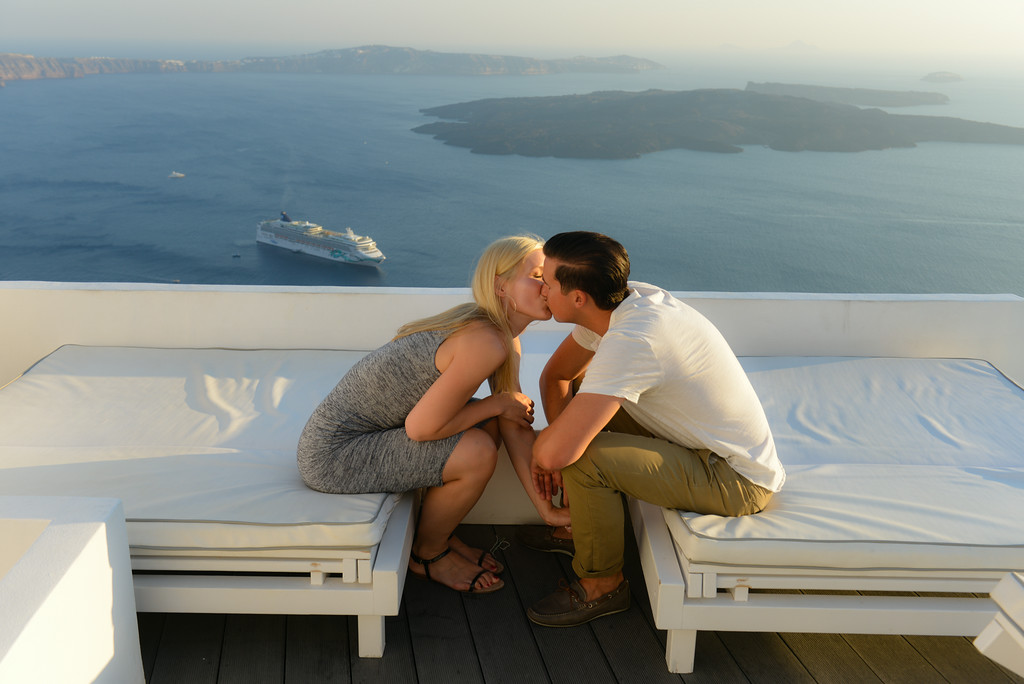 The photo shoot was at sunset, of course – Santorini is known for having the best sunsets in the world! Nikos was personable and fun to be around. It felt like we just hung out. The best part is that the photos captured us at our amazing hotel and gives us an incredible memory – we just could not capture those photos ourselves.
Flytographer is an amazing service and one we will use on all of our travels. We highly recommend the experience!" – Marco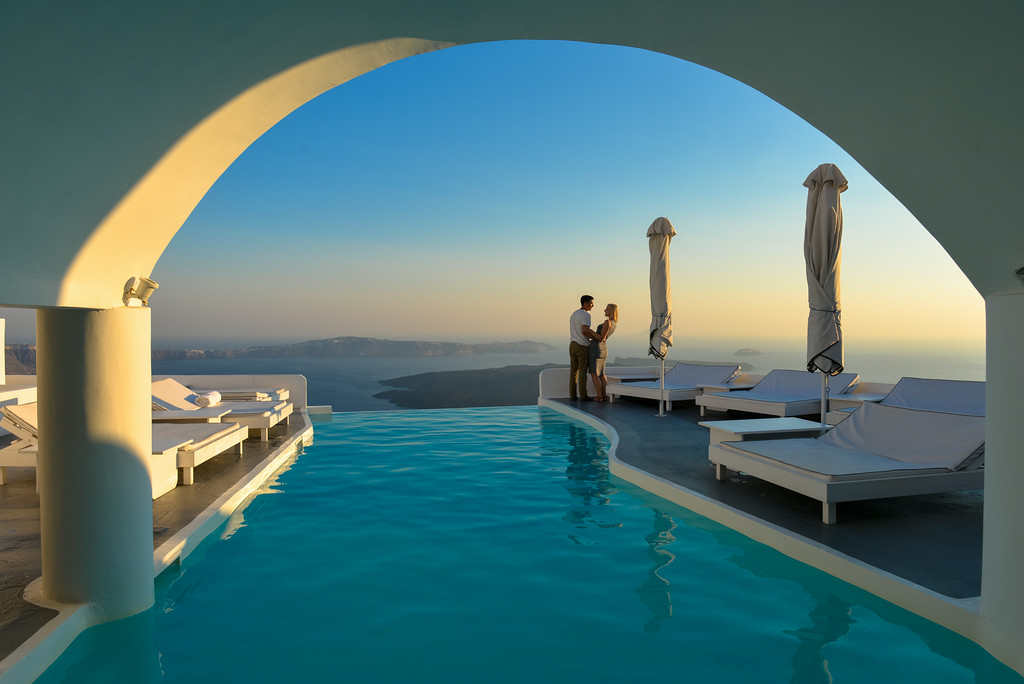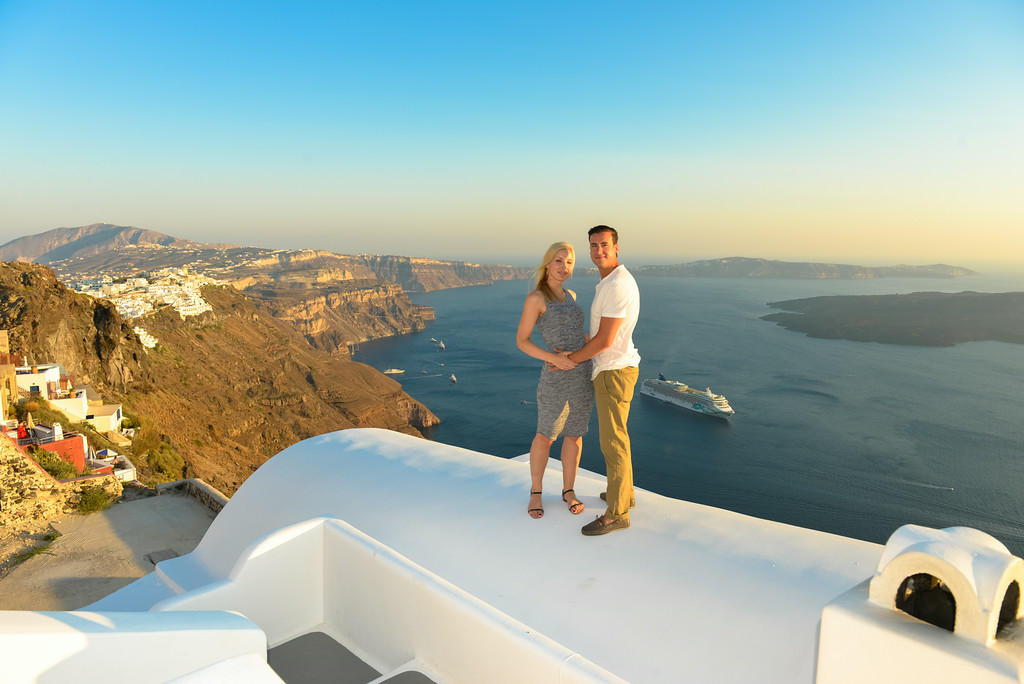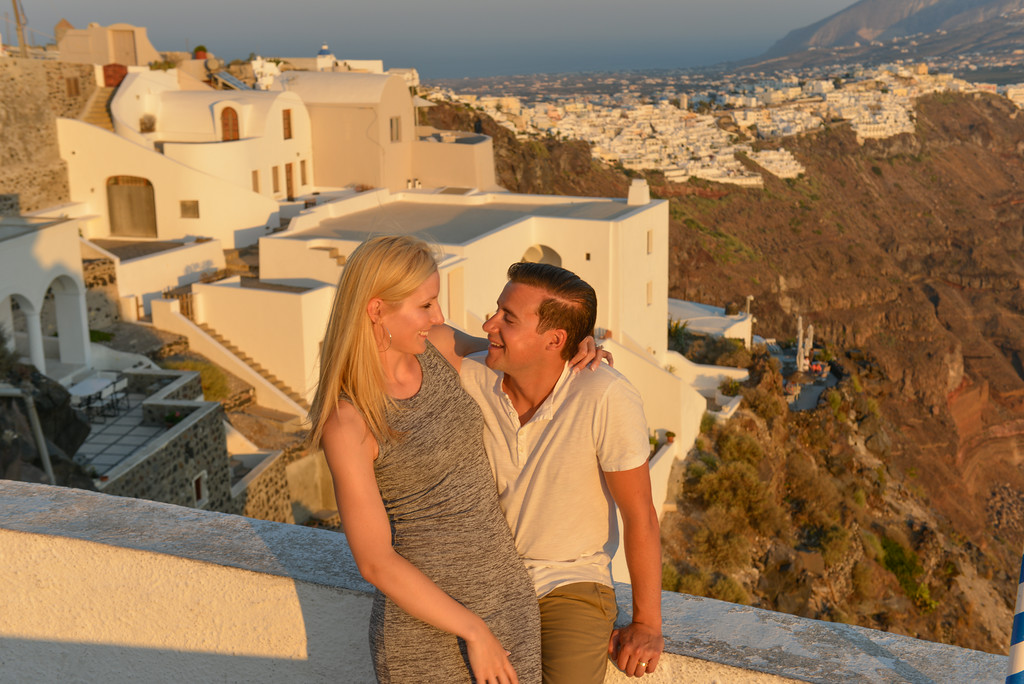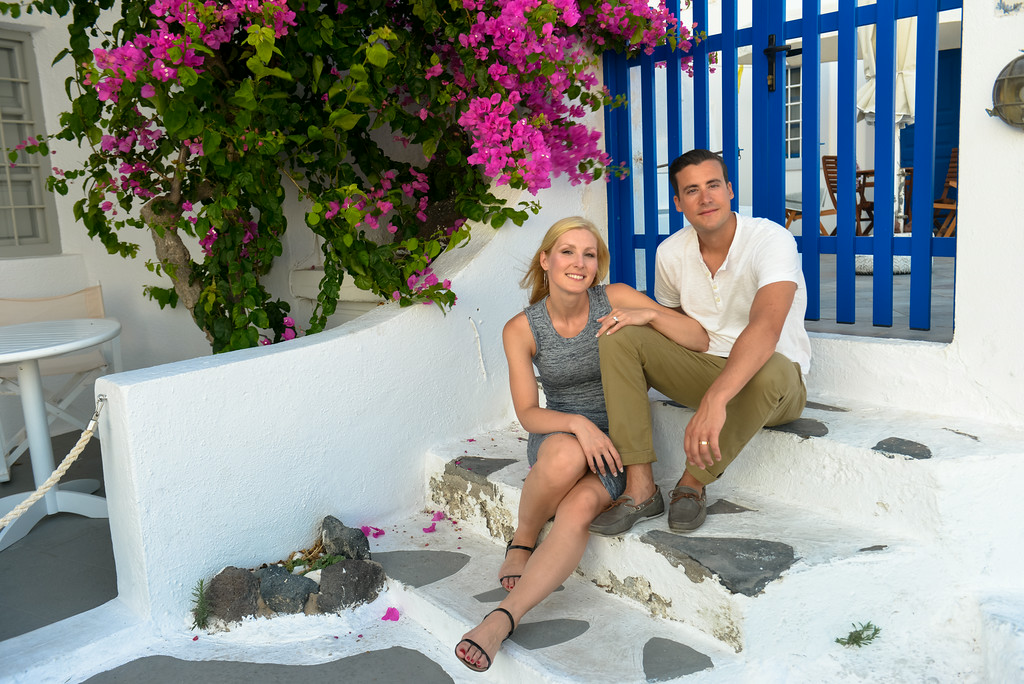 Congratulations on your wedding, Marco & Agi! Your honeymoon photos are amazing.
---