See more: proposal – couples – love – birthday – Santa Monica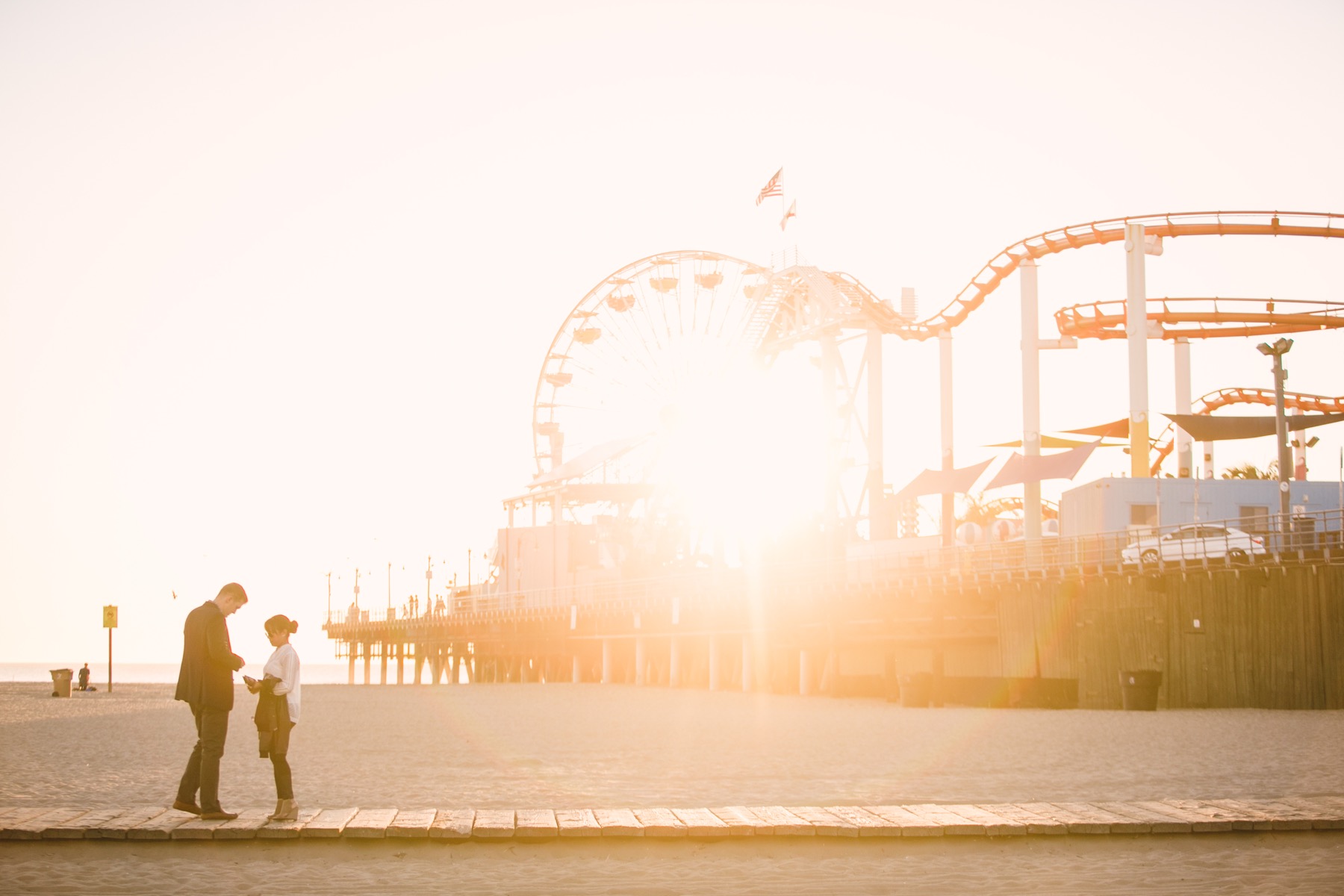 Their story
Lauren: "Tim and I met 5 years ago, while I was still a senior at USC. Unbeknownst to him, I actually had my sights set on him long before we ever officially met! My friend Nicole's boyfriend went to UCLA, and she always wanted her friends to take his friends to our sorority events, so her boyfriend would know someone else at the event. So in our junior year, Nicole was showing me and a few other girls some pictures of her boyfriend and his group of friends. I spotted a tall handsome blonde in the photos and immediately said, 'I'll bring him!' She told me that no, I could not in fact take Tim, because he had a girlfriend. I shrugged it off and told her, 'That's fine, maybe next year – I'm sure they won't last….' And luckily for me, by the start of the following school year, I was right and he was single! We hosted a big birthday party for Nicole at our house early in the year and invited some of her boyfriend's friends, including Tim. We met that night, and haven't looked back since."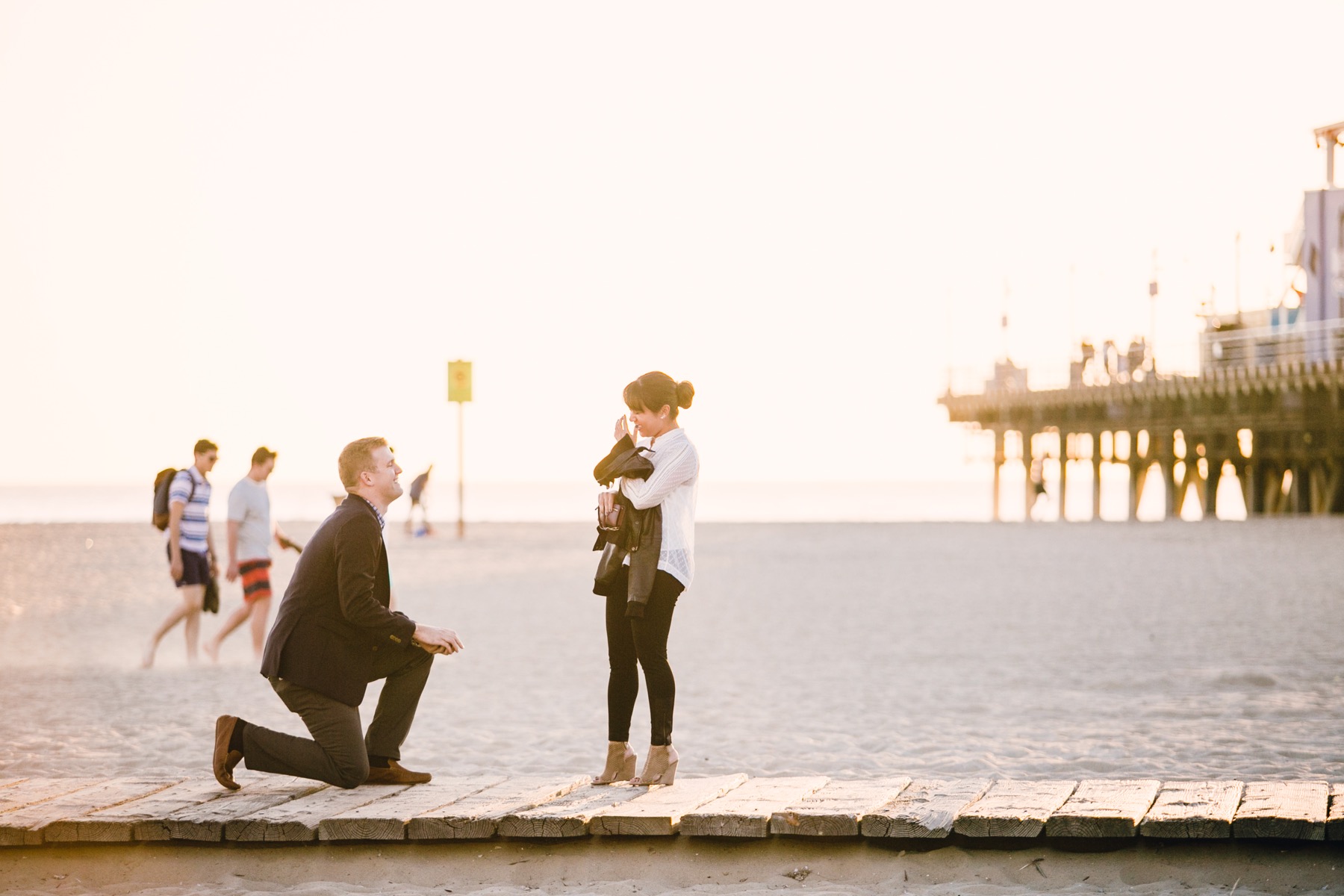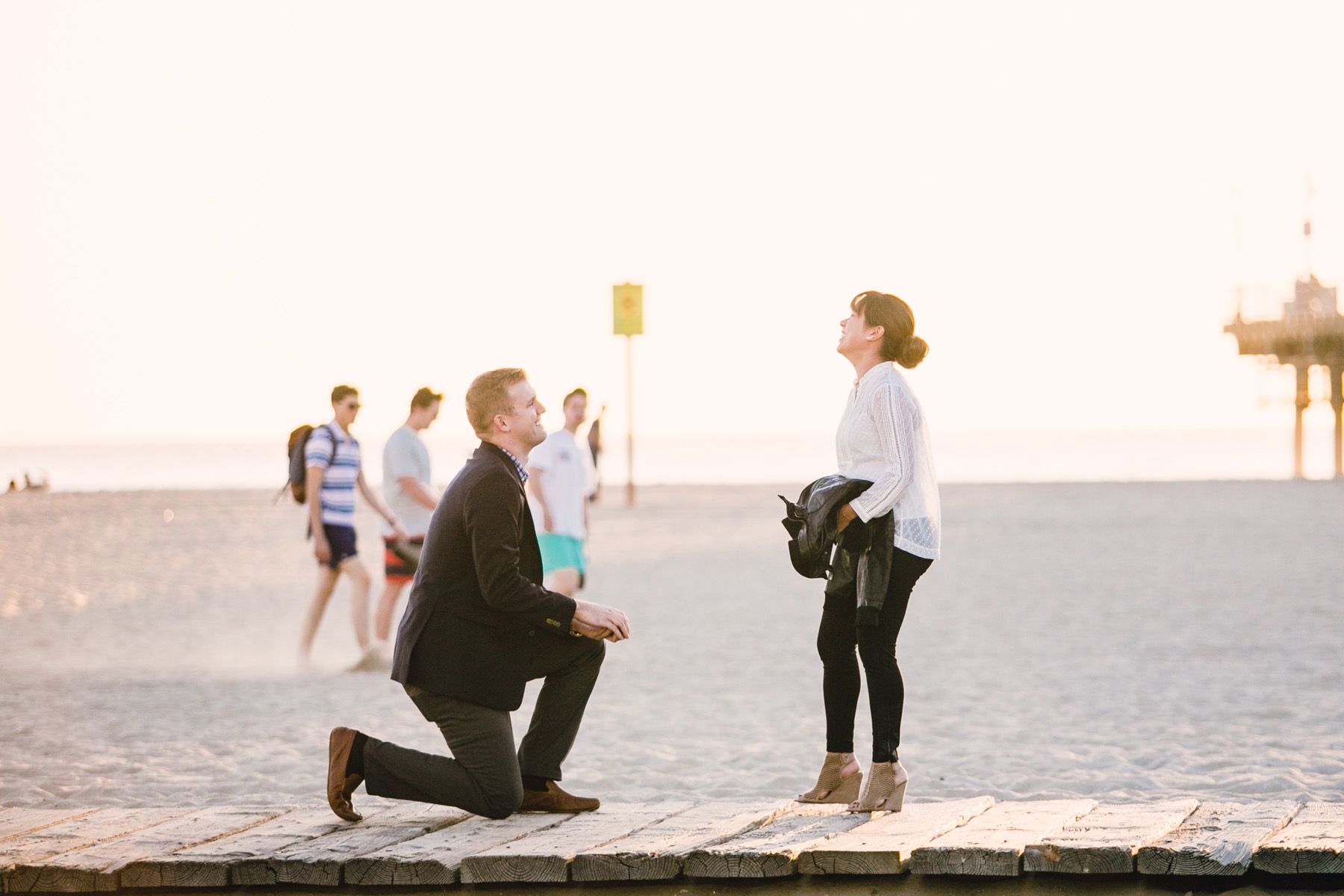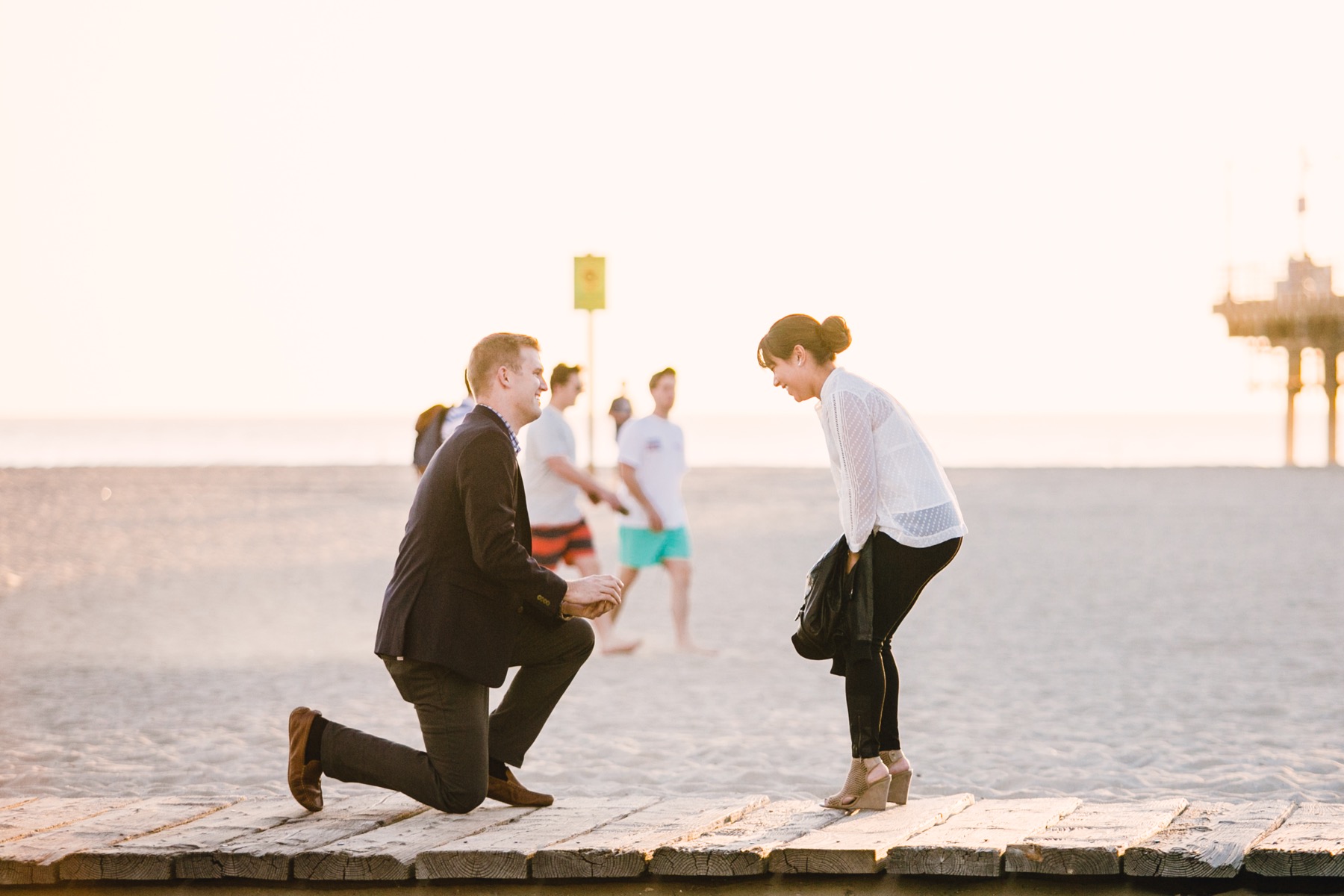 THE PROPOSAL
Lauren: "Our proposal moment was the single best moment in my life thus far. That day also happened to be my birthday, so Tim told me he wanted to go for drinks at a bar with a nice rooftop deck and sunset view on the pier before our early dinner reservation in Santa Monica – which was a great way to avoid any suspicion! I will admit I was a bit suspicious off and on in the days leading up, but always talked myself out of it because I didn't want to jinx anything.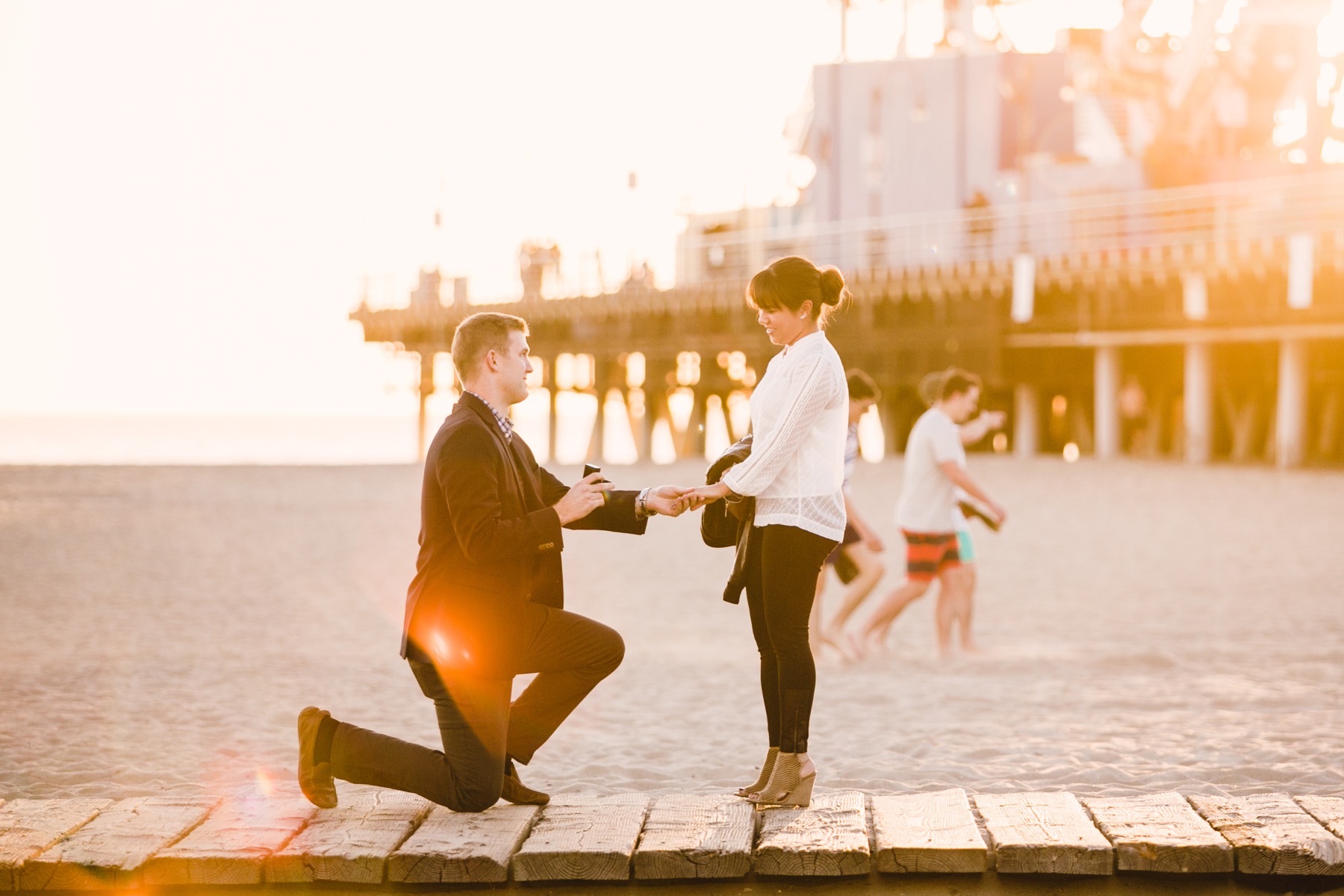 "As we were walking down the boardwalk path, I thought it was strange we were going that way as we had just been dropped off closer to the pier, but again, didn't think too much of it. We paused to take a selfie with the pier and sunset in the background. As I was putting my phone away, Tim said, 'Before we go to the pier, there's one more thing I want you to have.' … and he reached into his coat pocket and pulled out a square black box, and promptly got down on one knee.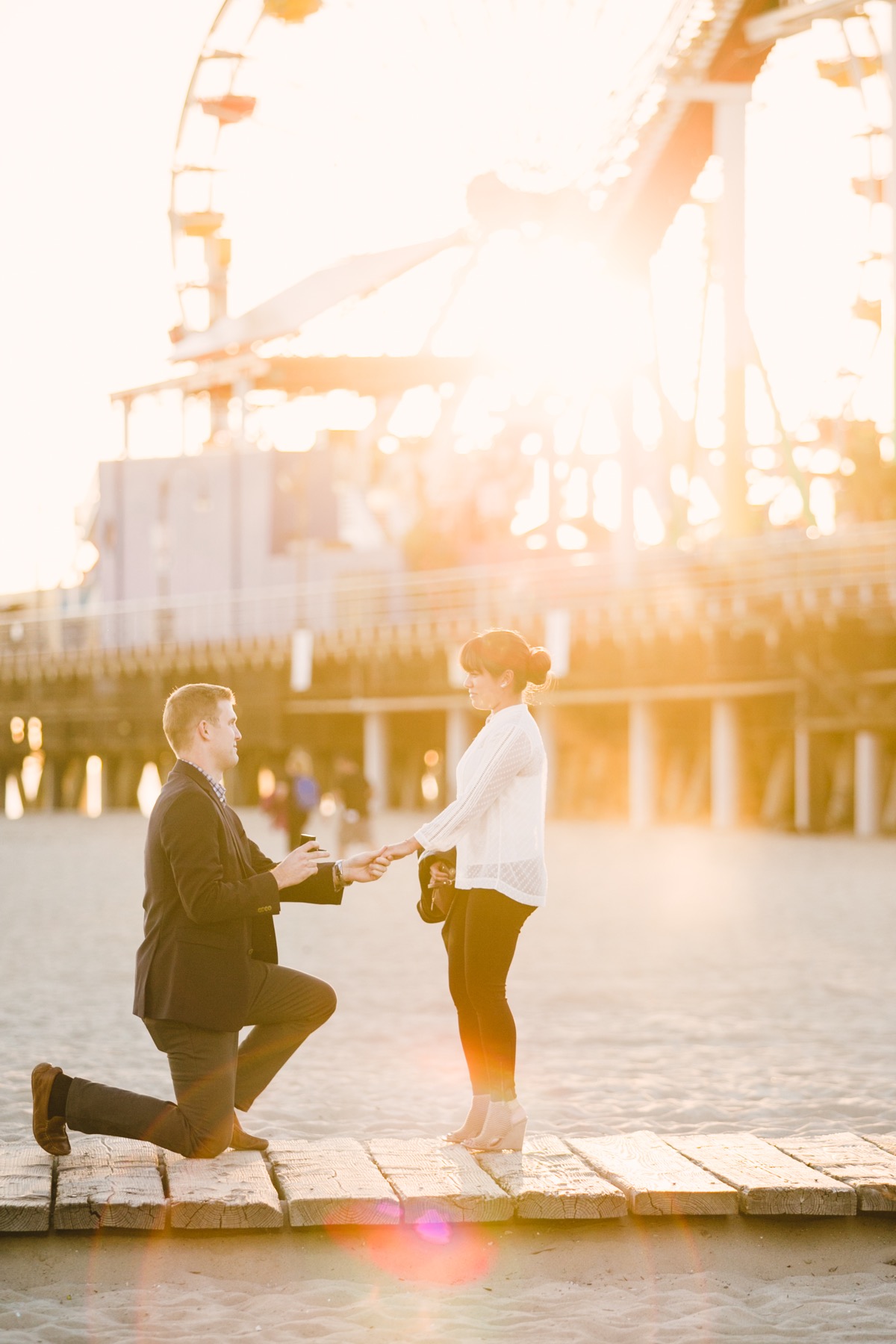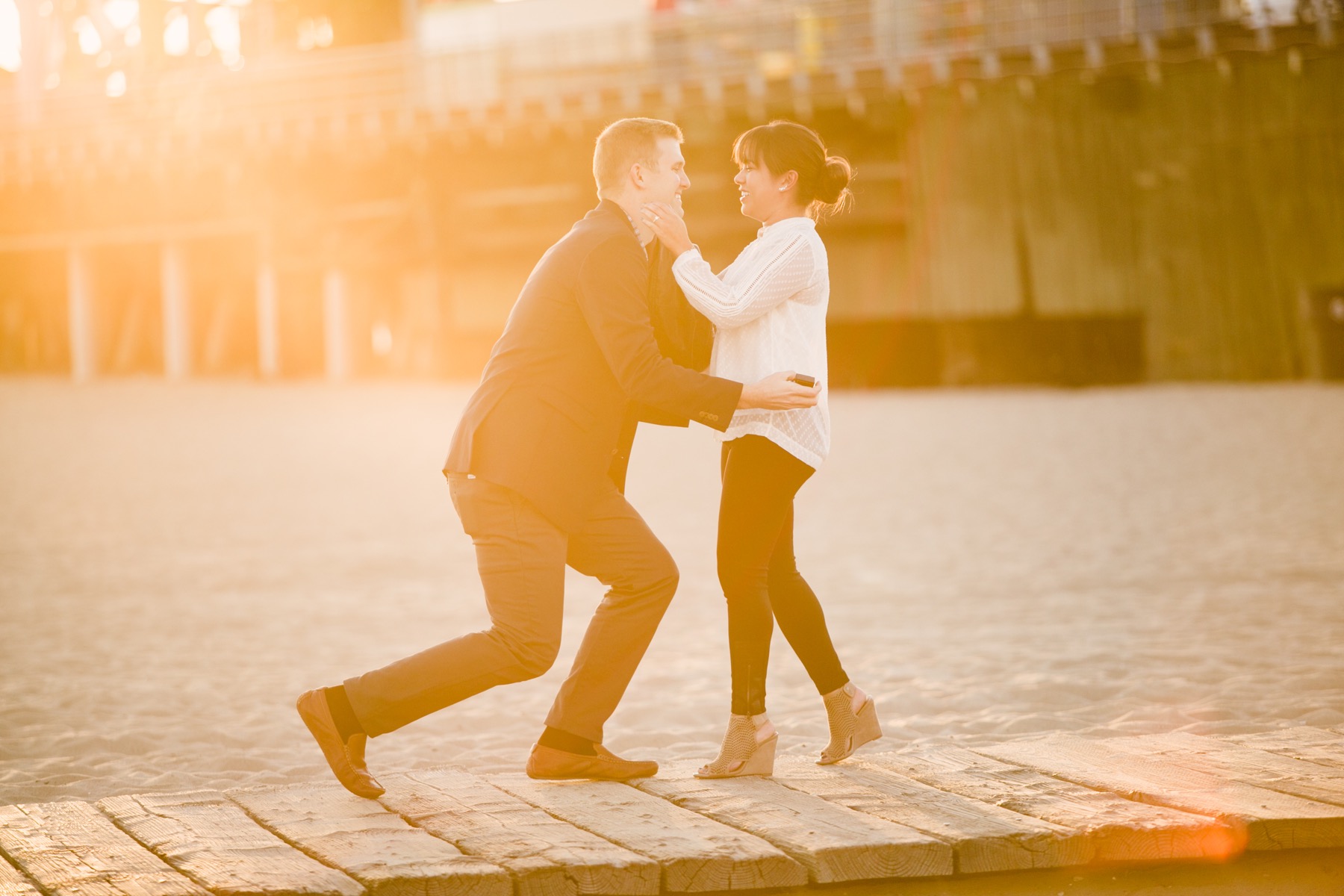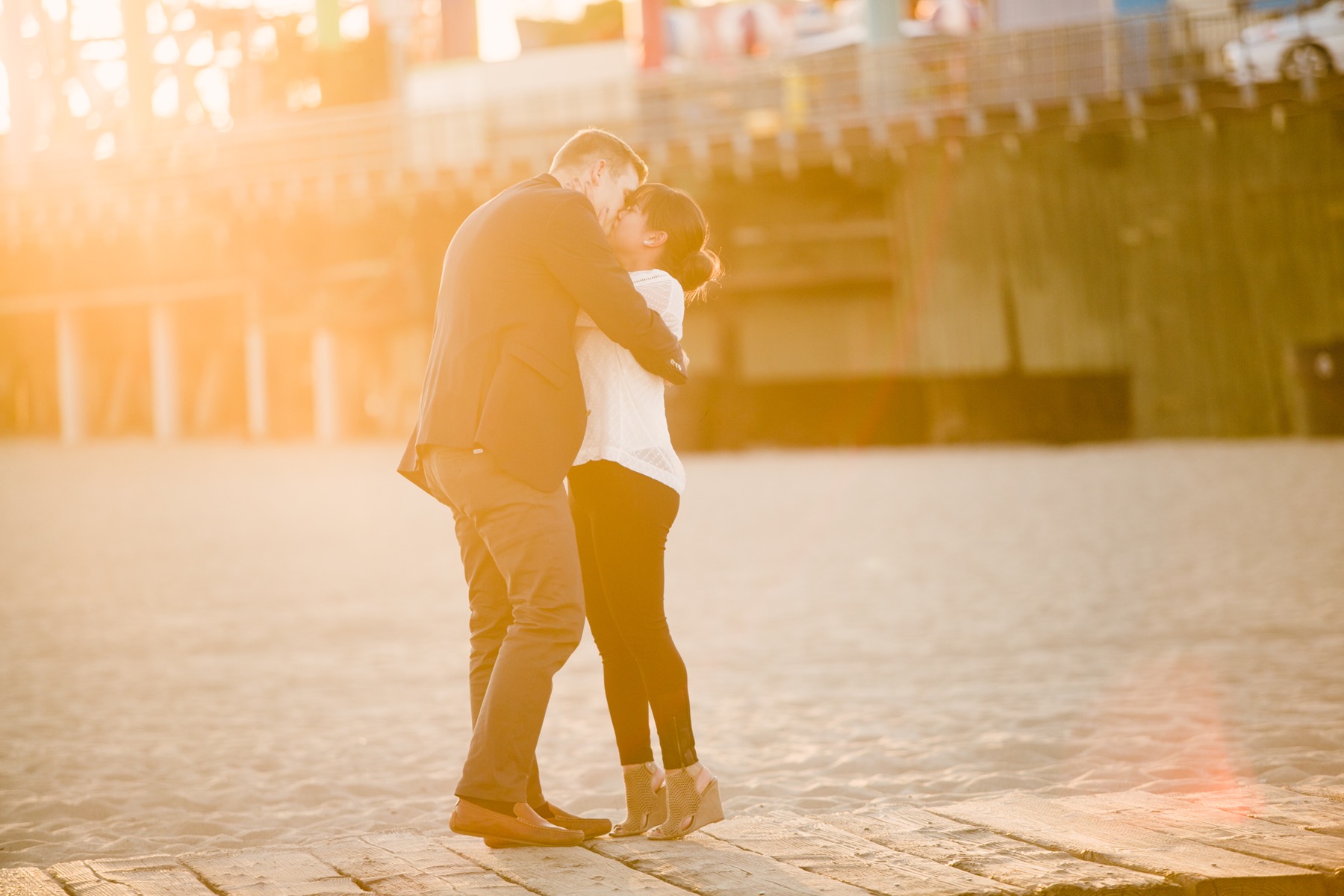 "Despite having some mild suspicions, I was so incredibly surprised and instantly emotional. The rest of what he said is such a blur – apparently, I started saying 'YES' before he even finished his speech! I asked him to type up what he said, and this was it: 'Lauren, you're the most important thing in my life. You're beautiful, funny, smart, and compassionate, and you make me a better version of myself everyday. I can't imagine the rest of my life without you in it, so I hope that you'll spend it with me. Will you marry me?'"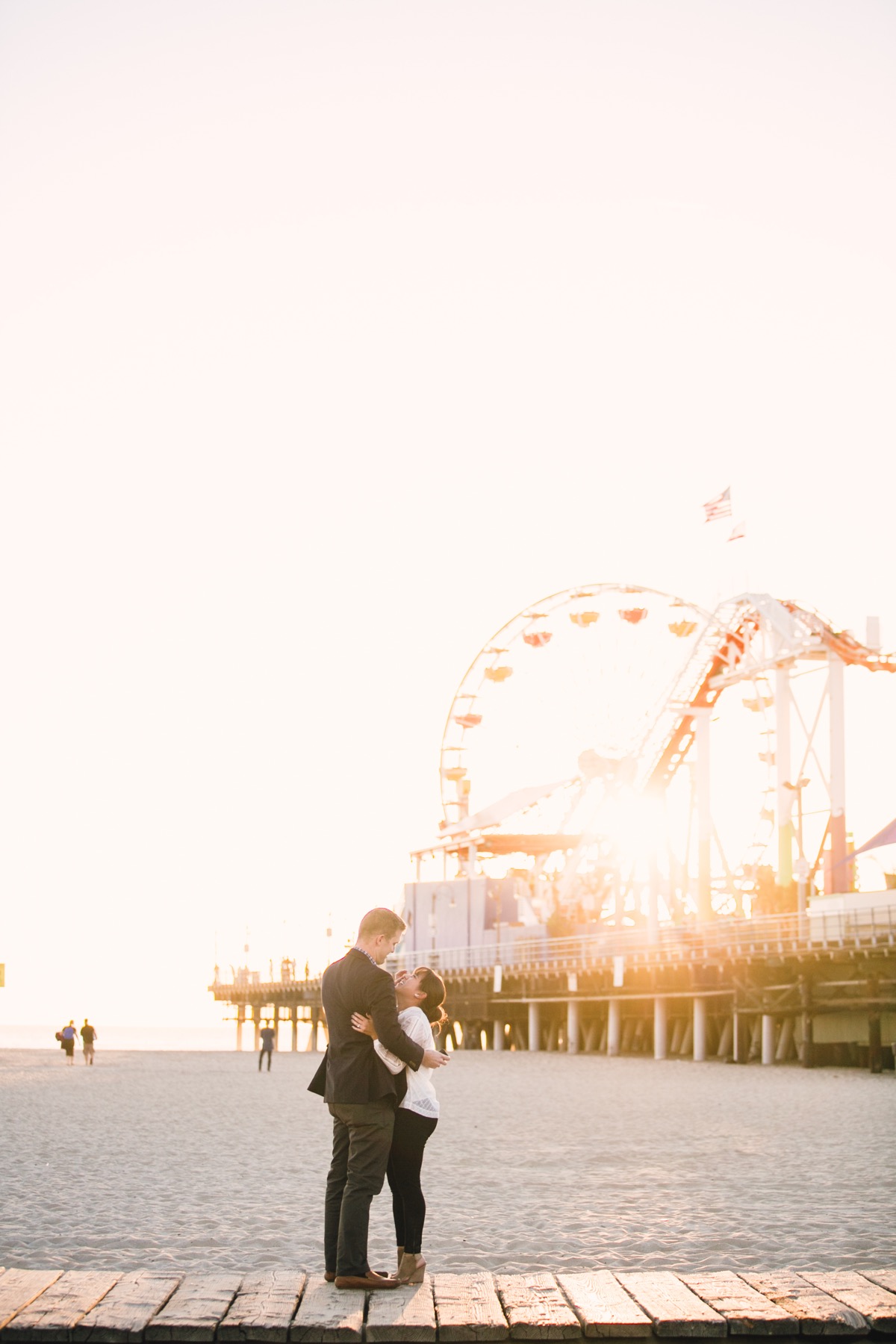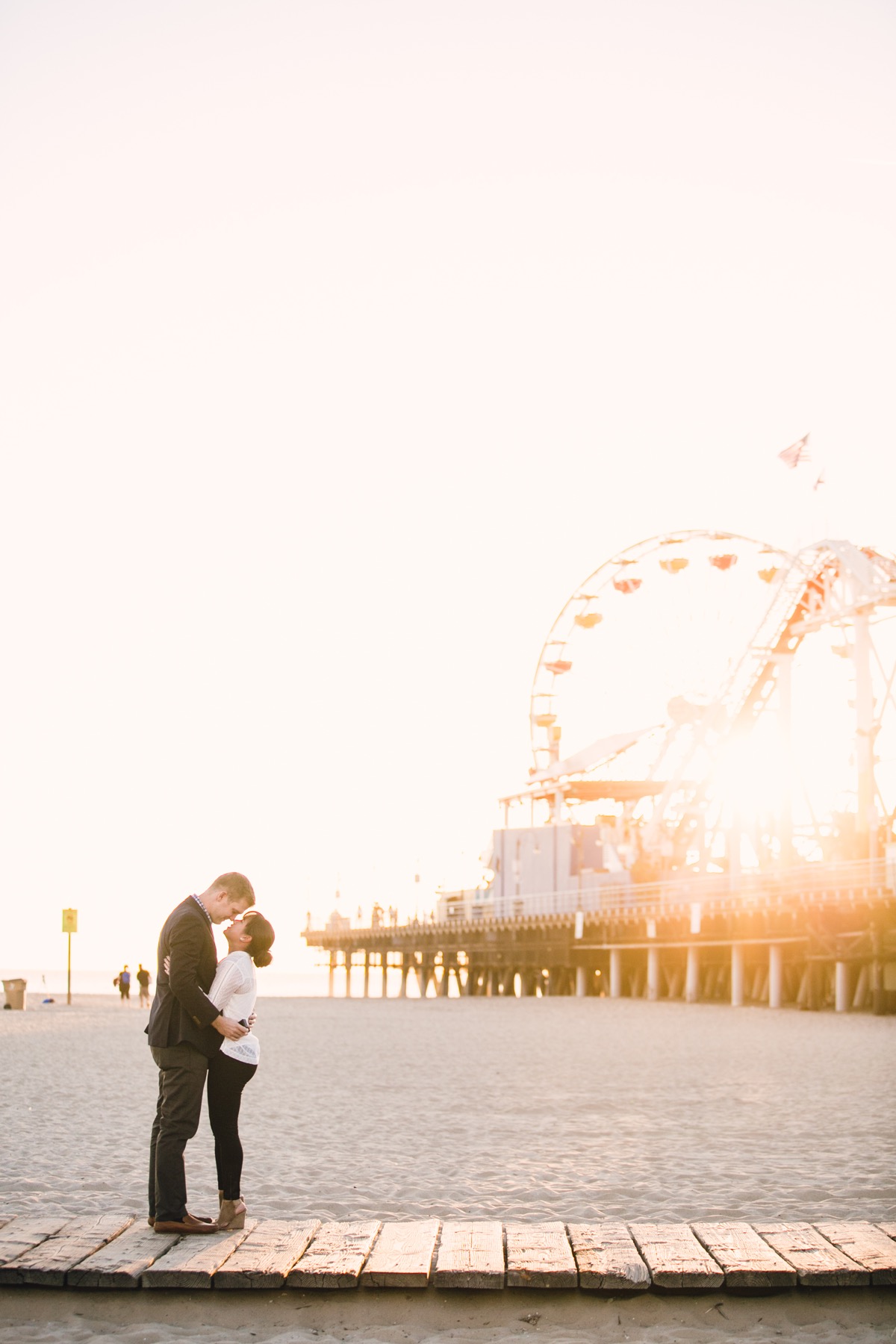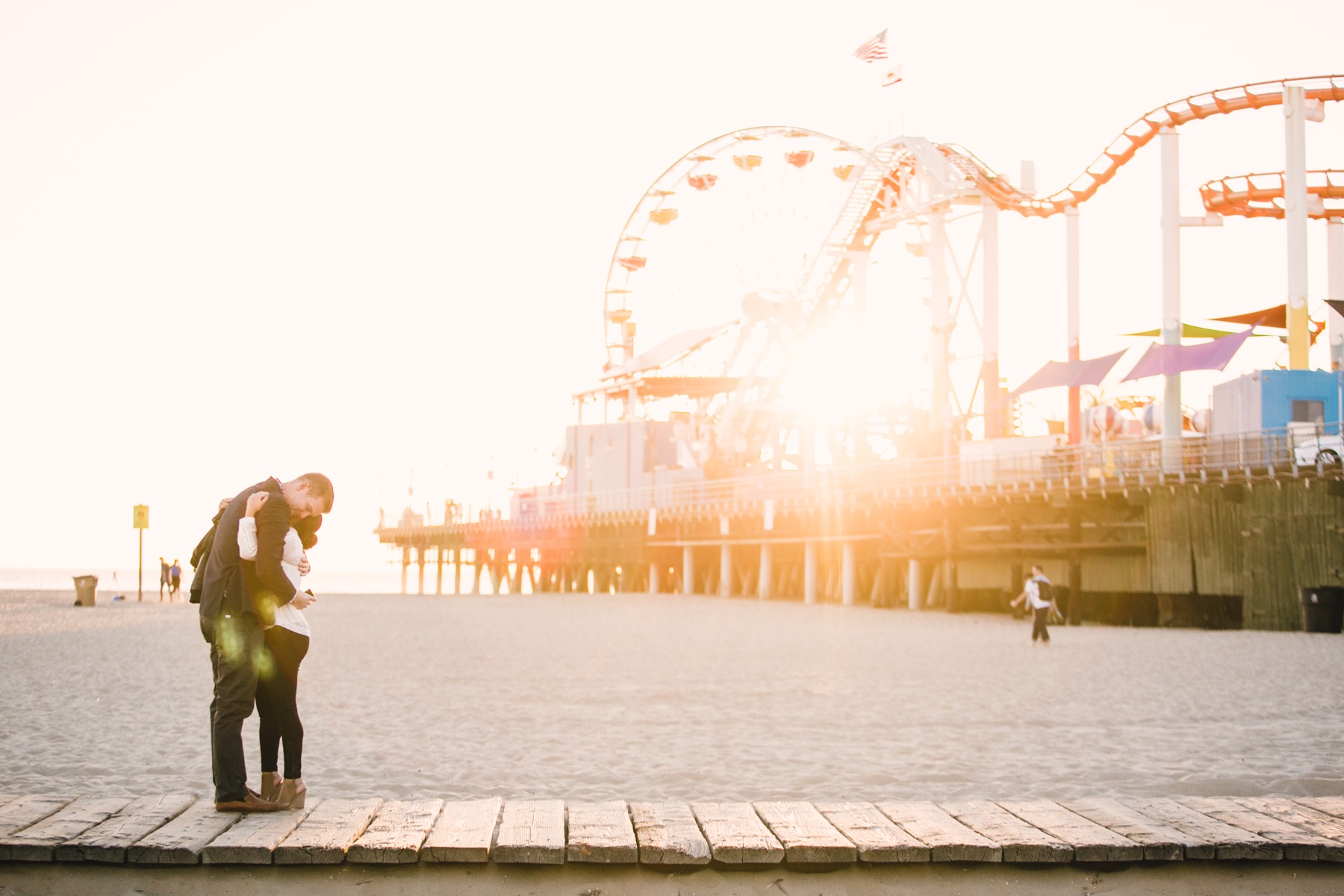 Tim: "I never really got nervous until the day of the proposal. Everything up until that point was a team effort with [Shoot Concierge] Tedi and Flytographer Andrea; we had all our bases covered, but once the big day came, it was all up to me. Andrea was ready for us at the beach, and I was texting her on our way so she'd know when to expect us. Lauren and I walked to the appointed spot, and I got down on one knee. Lauren had no clue there was even a photographer there, and we were therefore able to capture the moment with all the real emotions that came with it. After Lauren said 'yes,' Andrea came over, introduced herself, and directed us for some more staged photos down by the water and under the pier. We are amazed with how well the photos came out and could not be more excited to share them with our friends and family. I'm so glad I found Flytographer!"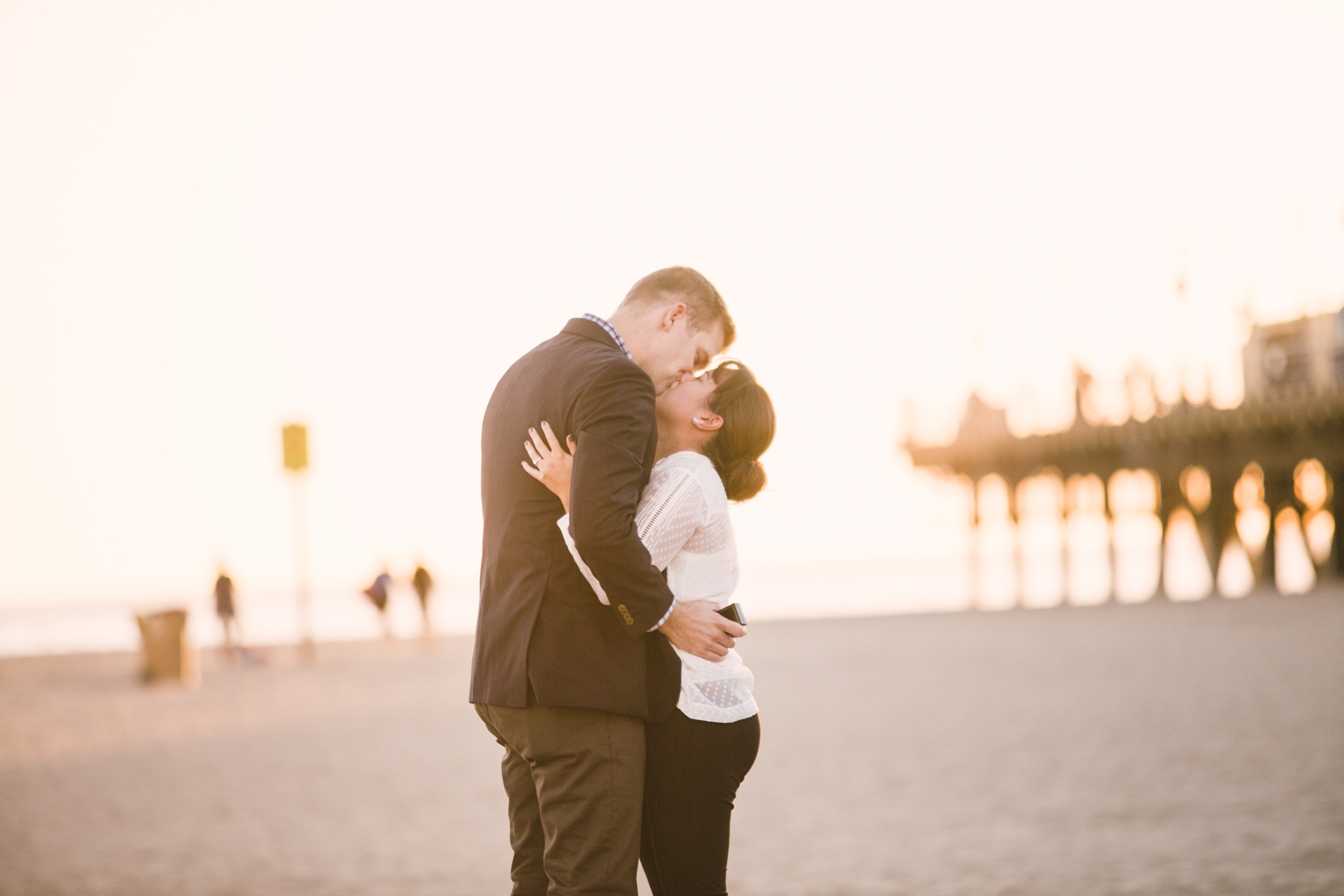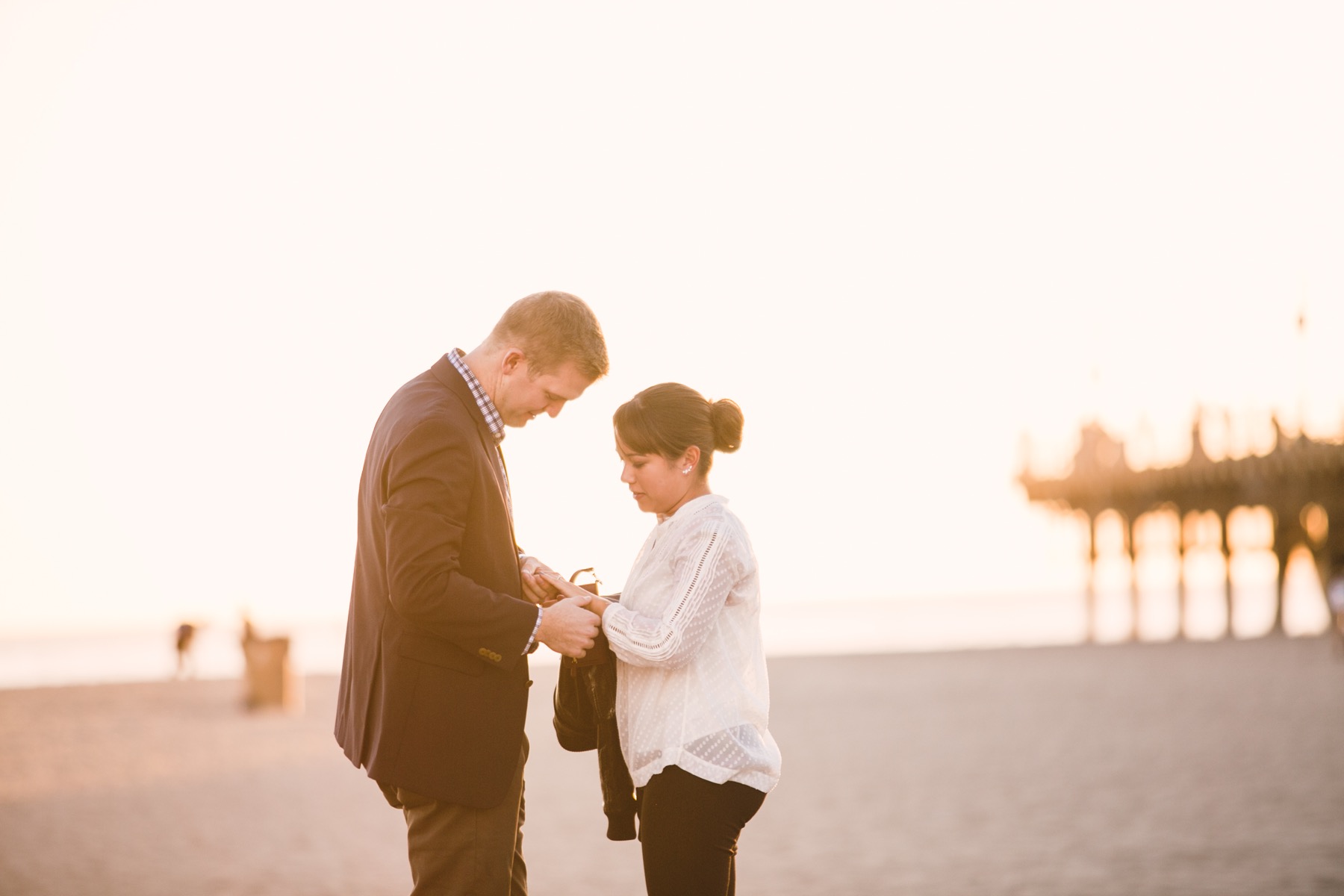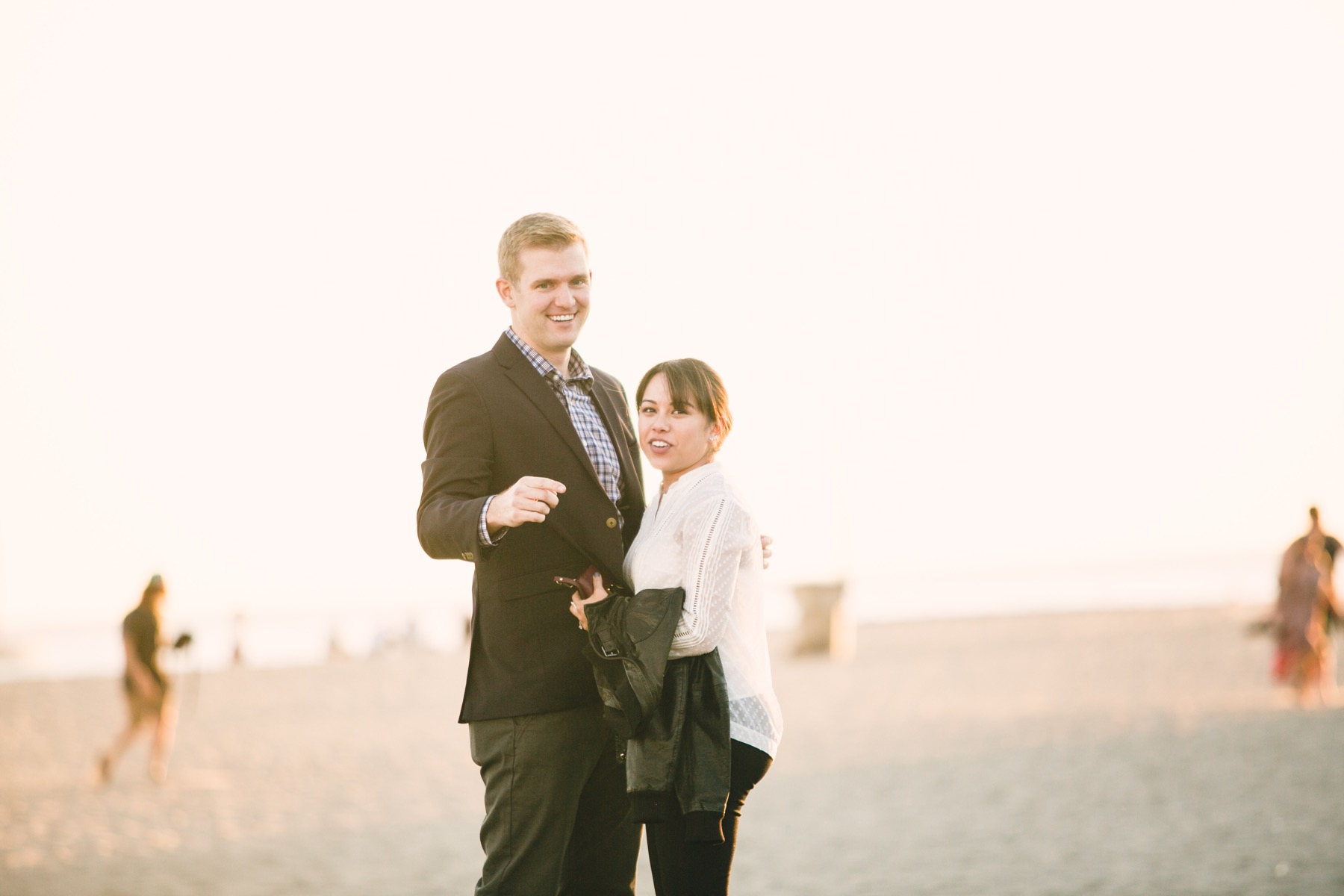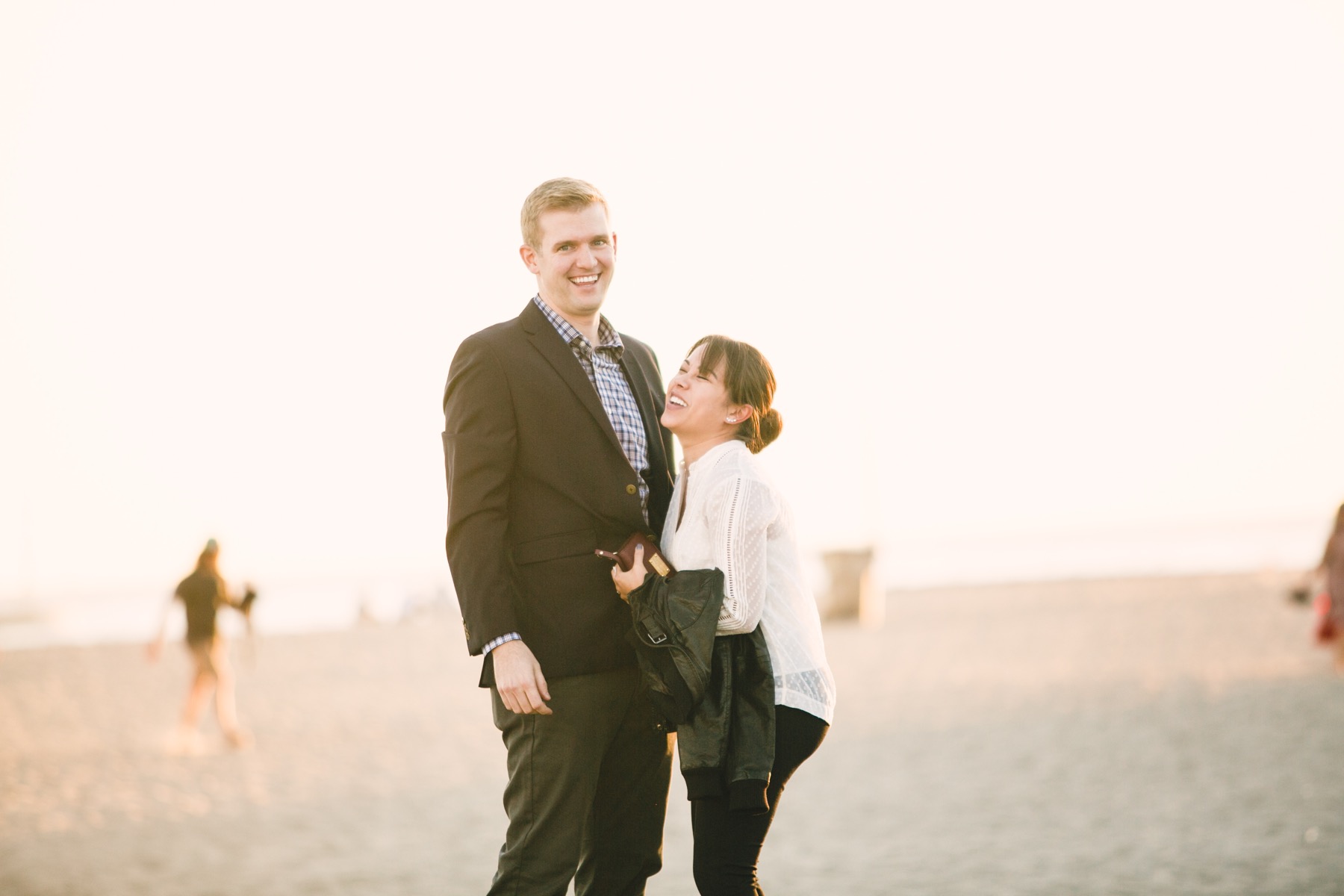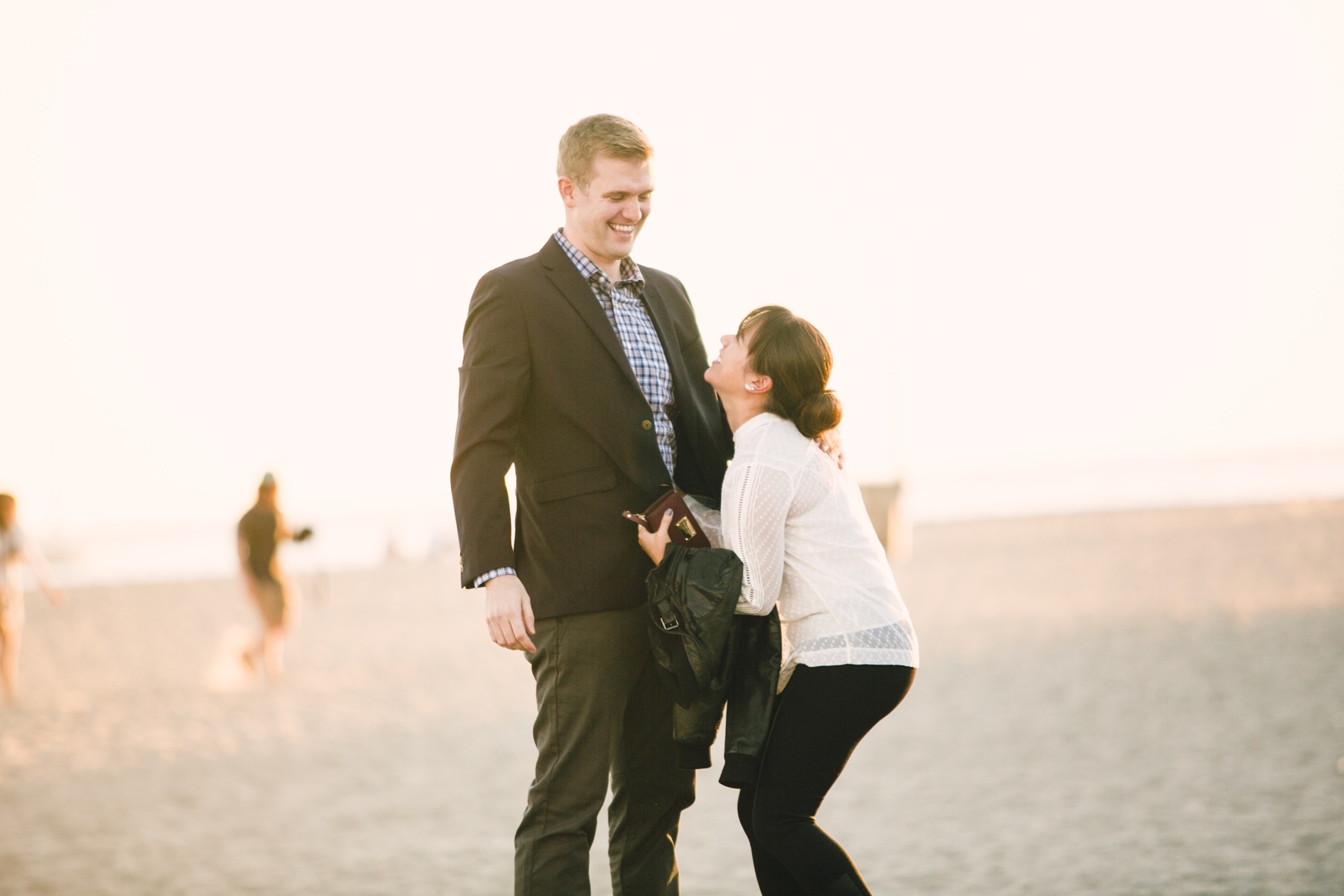 Lauren: "I had no idea that Andrea was hiding in the distance, snapping away, and I am so SO thankful that she was. What an incredible thing to have these photos to cherish for the rest of our lives. Tim and I never talked about what I would like to have in a proposal, such as whether or not I would want a photographer, but I am extremely glad that he decided to get one.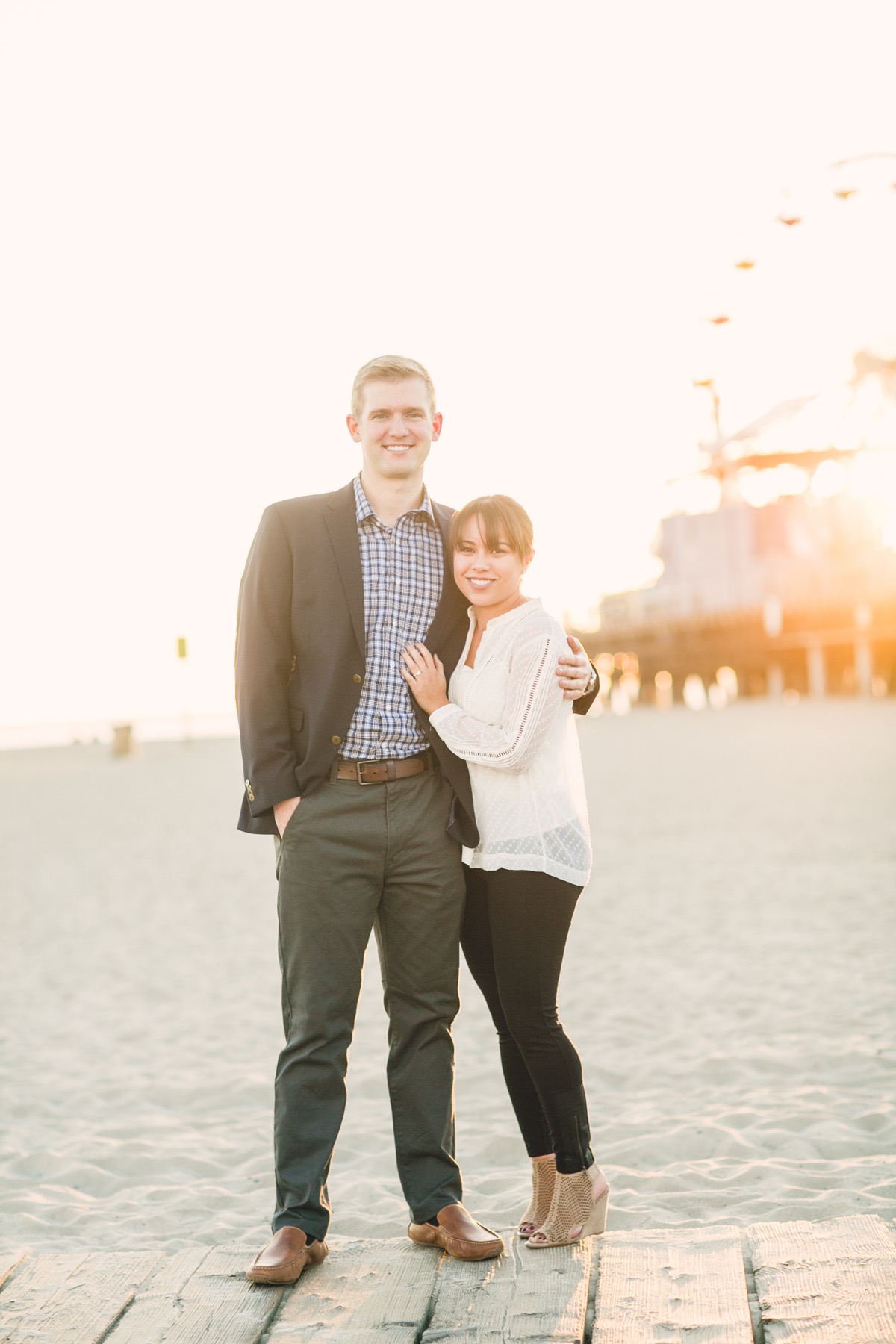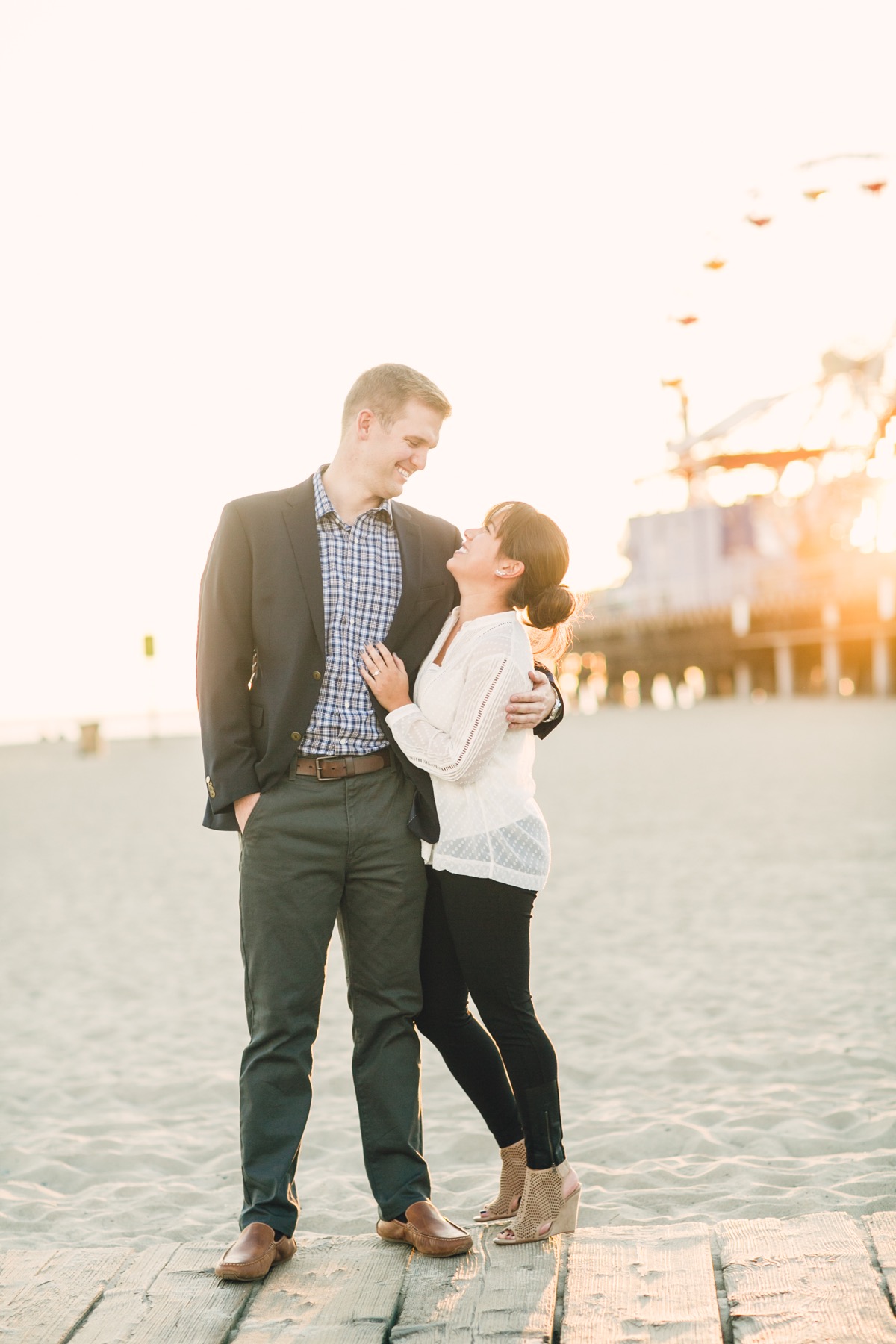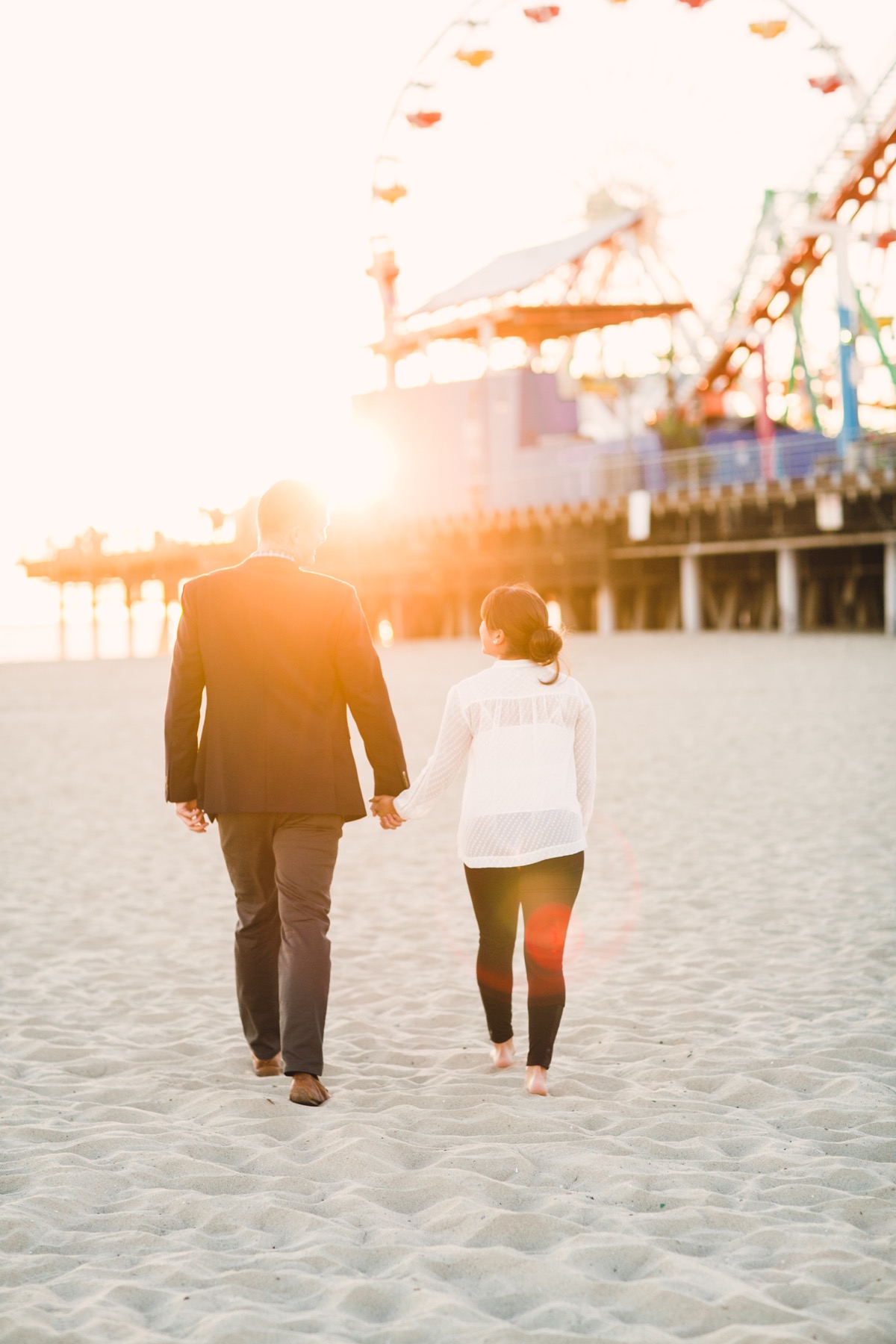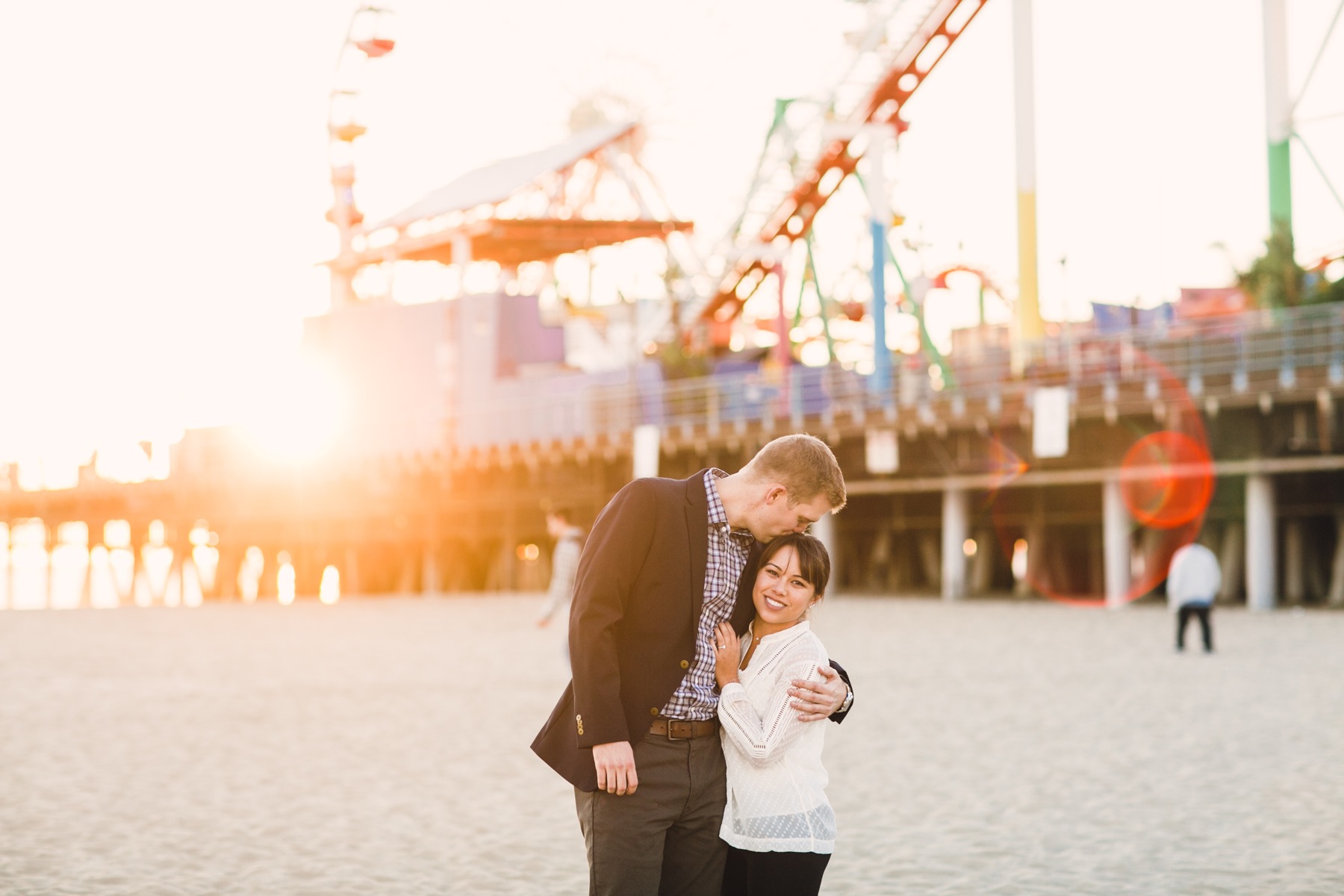 "There also happened to be one of the most beautiful sunsets of the year that night (which Tim claims he planned!), which made these photos all the more romantic. After the big moment, we walked along the beach and under the pier for more photos, which turned out stunningly. Andrea was such a pleasure to work with and really captured who we are as a couple, along with all of our genuine happiness and love for one another. I can't say enough good things about her and this incredible gift Flytographer has given us."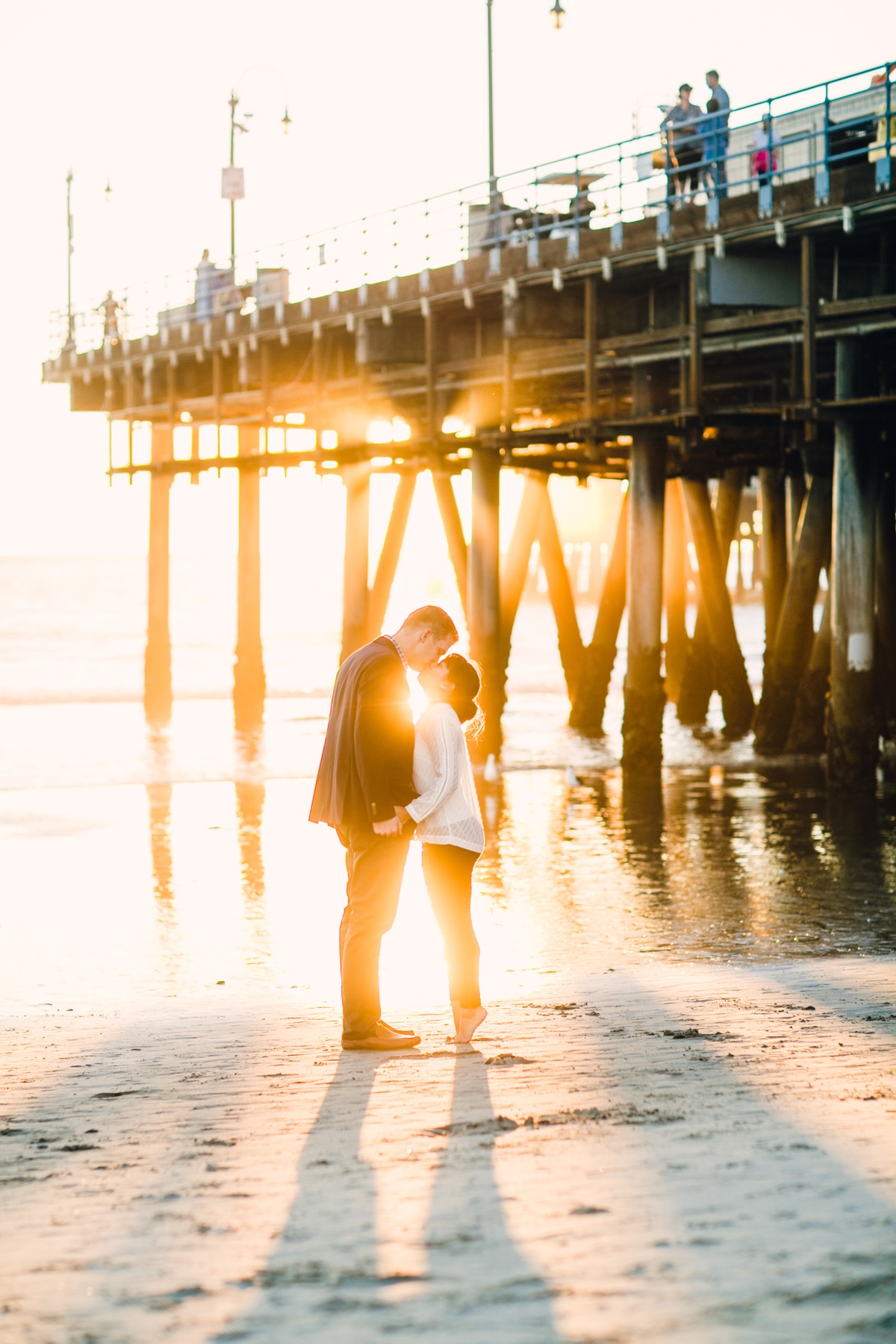 Tim: "I knew Lauren would prefer a more private proposal moment, but I also wanted to do it somewhere special. Since we would be in Santa Monica that night, I figured somewhere near the pier would be the perfect spot — not too crowded, but very memorable and an icon of the city we've both lived in for many years.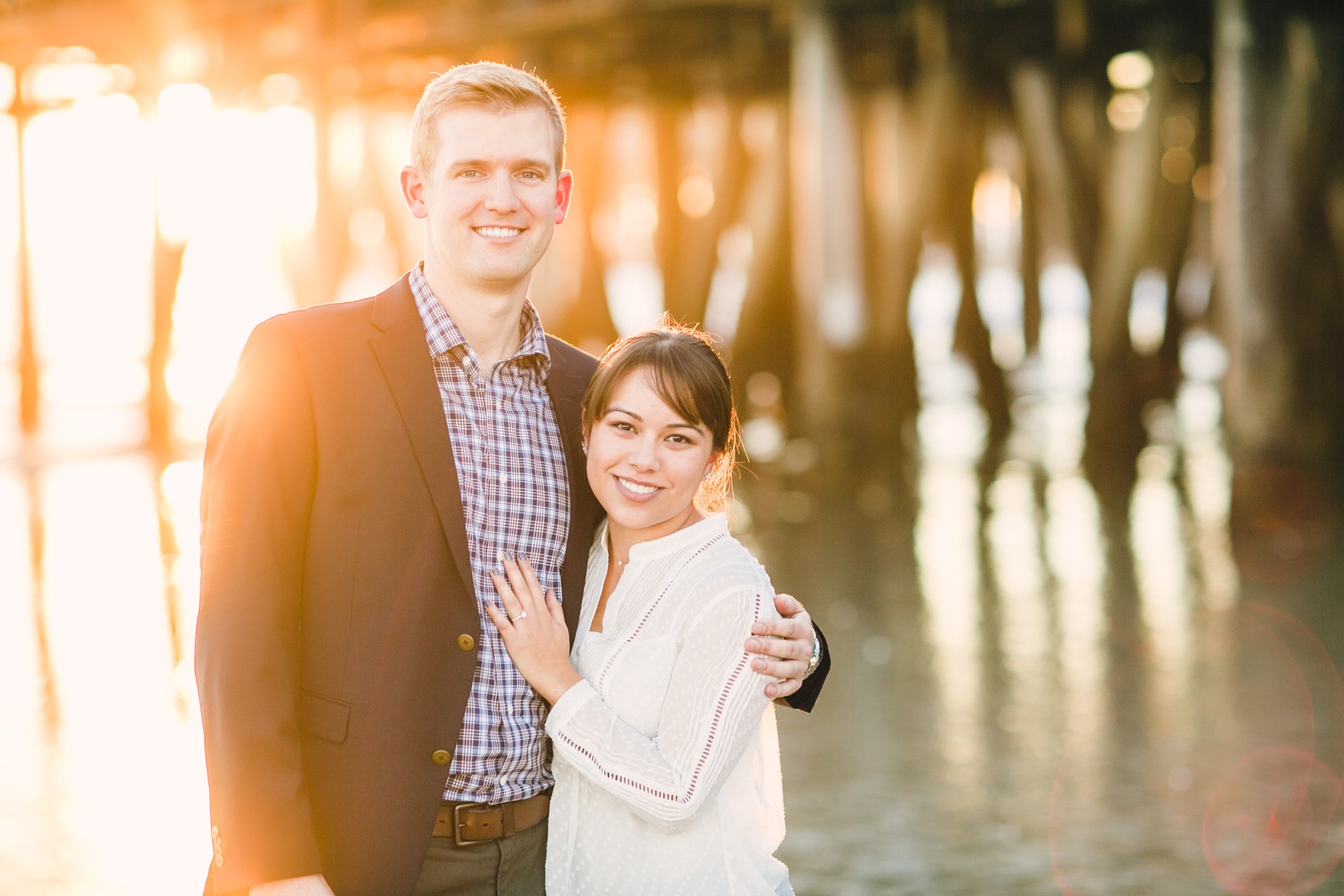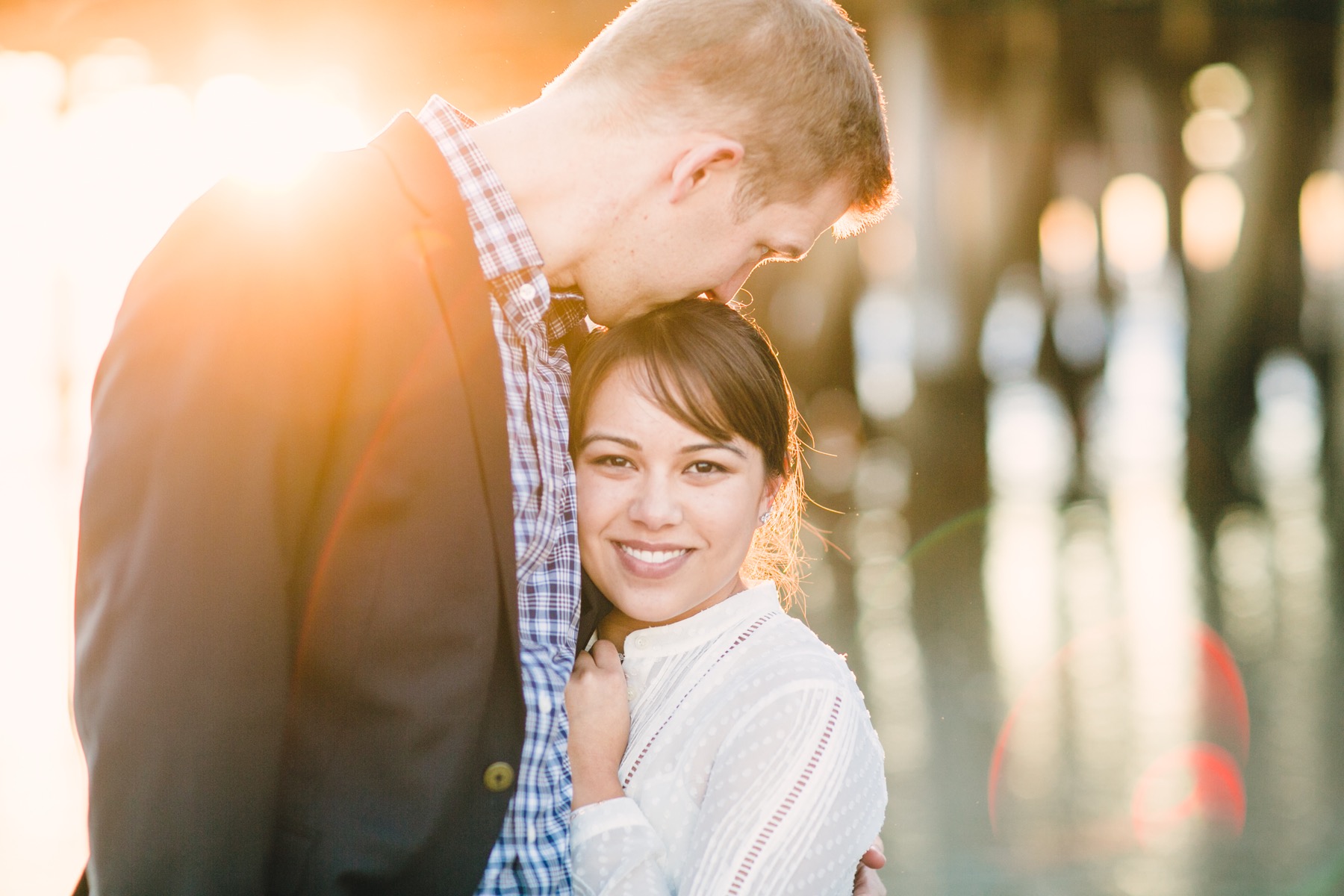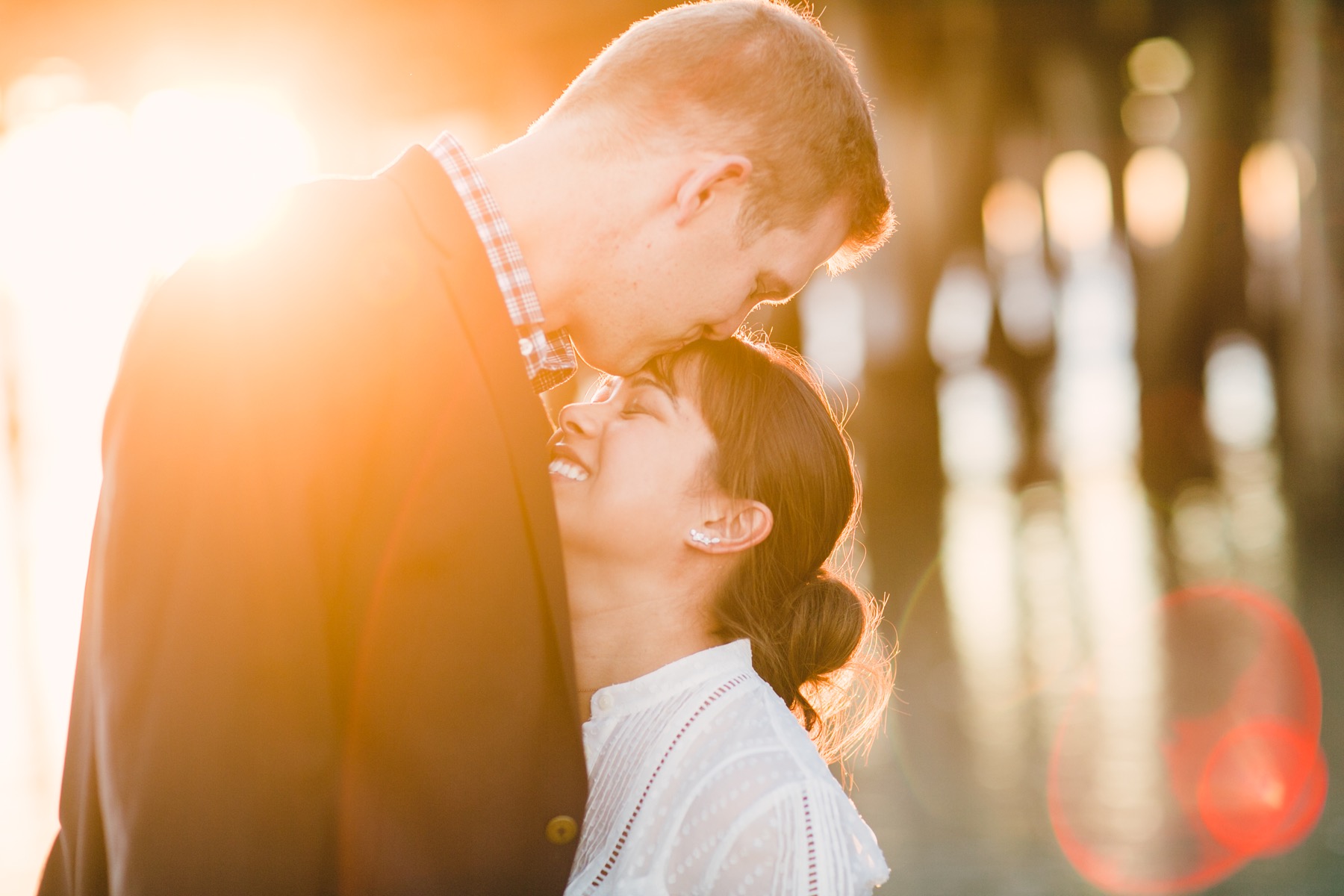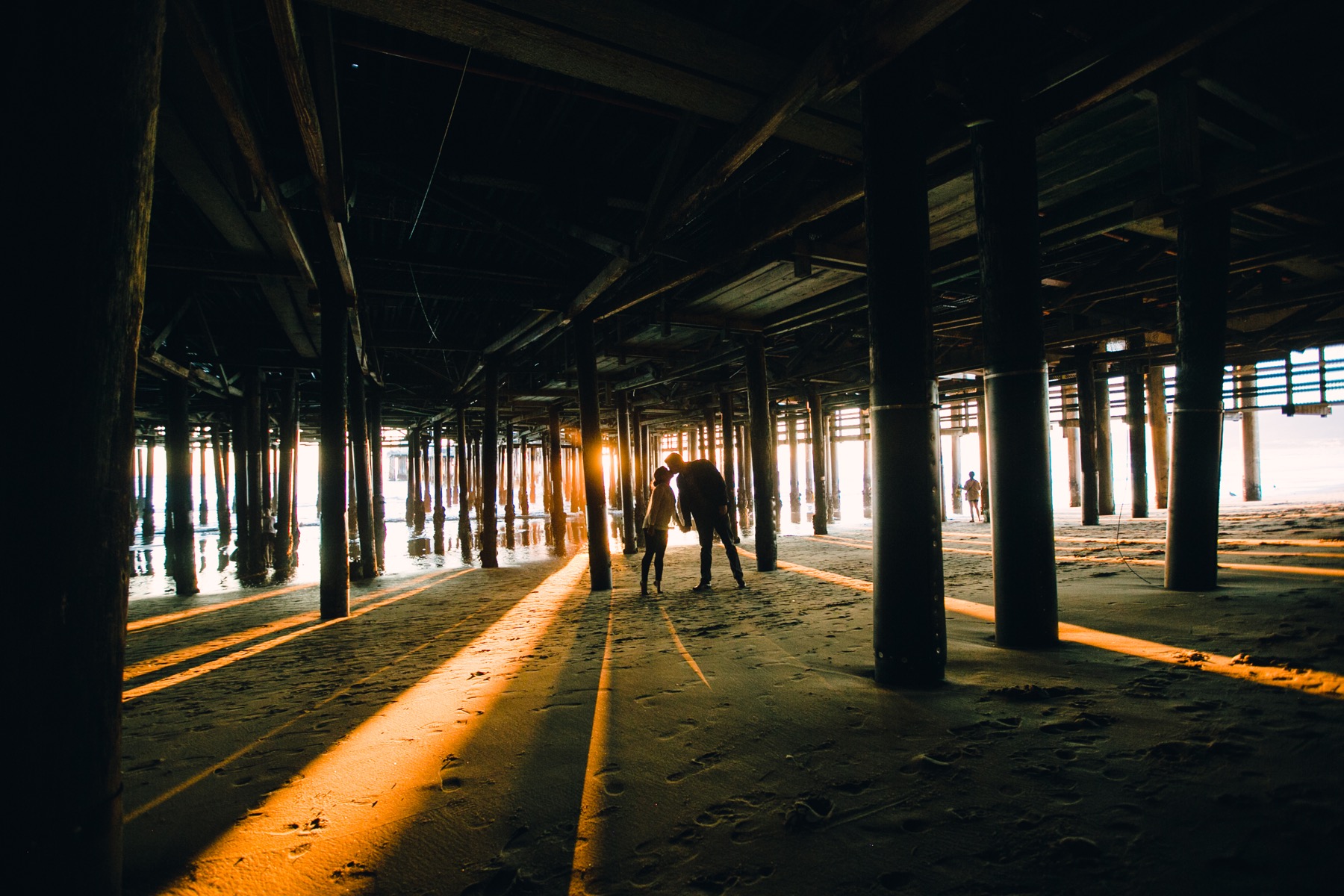 "The idea of hiring a photographer had crossed my mind, so I did a quick online search and immediately found Flytographer. From there, the process was surprisingly easy. I worked with Tedi to choose the exact location near the pier and time of day to get the best shots, and she connected me with our photographer Andrea, whose gallery included a lot of beautiful photos on the beach. Tedi and Andrea were so great to work with and made the entire planning process a breeze."