See more: couples – love – Rio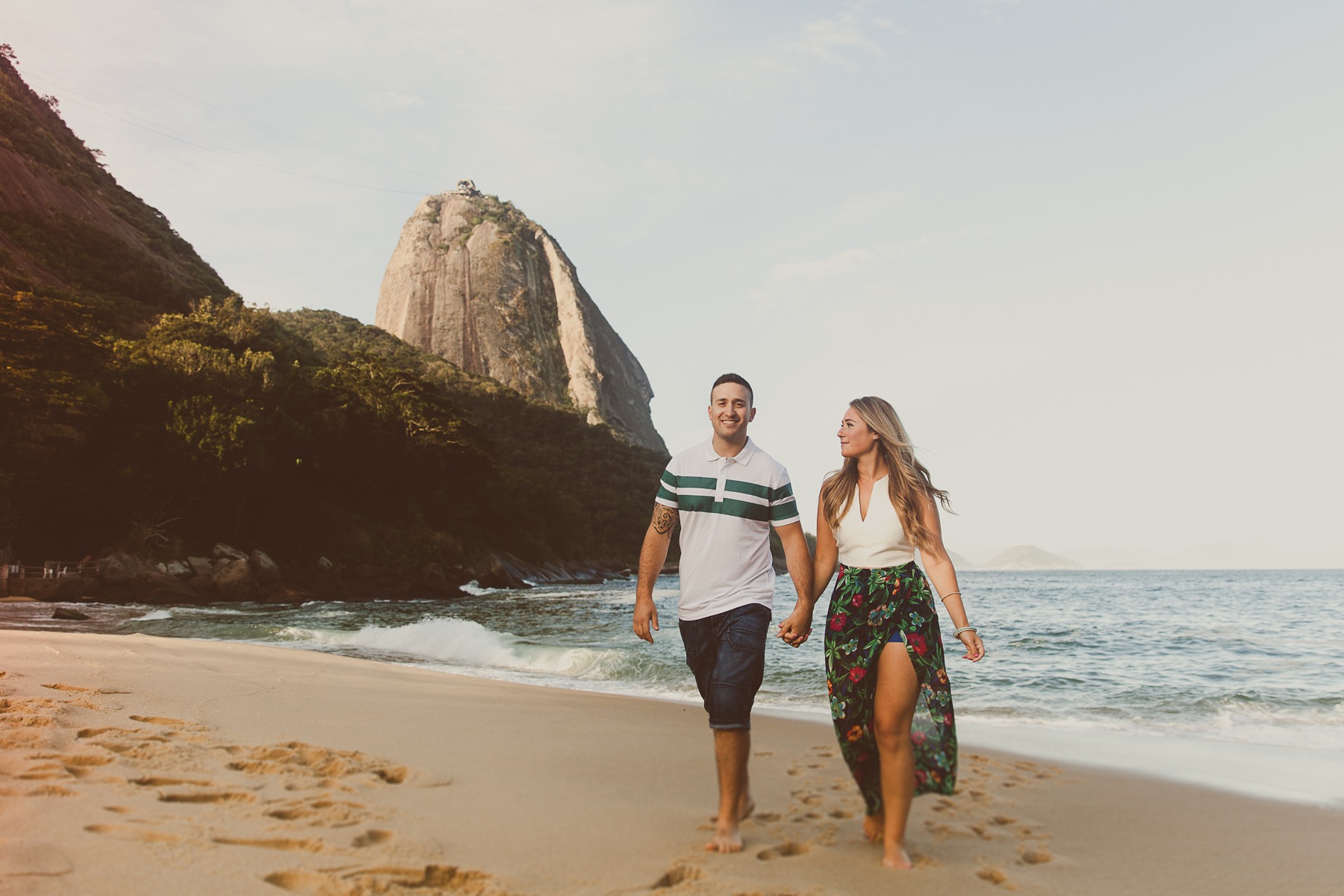 Sometimes the greatest adventures begin spontaneously – like this whirlwind romantic getaway to Rio, Brazil! After an amazing deal lured them to this fun-filled and lush city, Ally and Sagi decided to capture the excitement and beauty of their vacation, and met up with Flytographer Carla to capture these stunning pictures!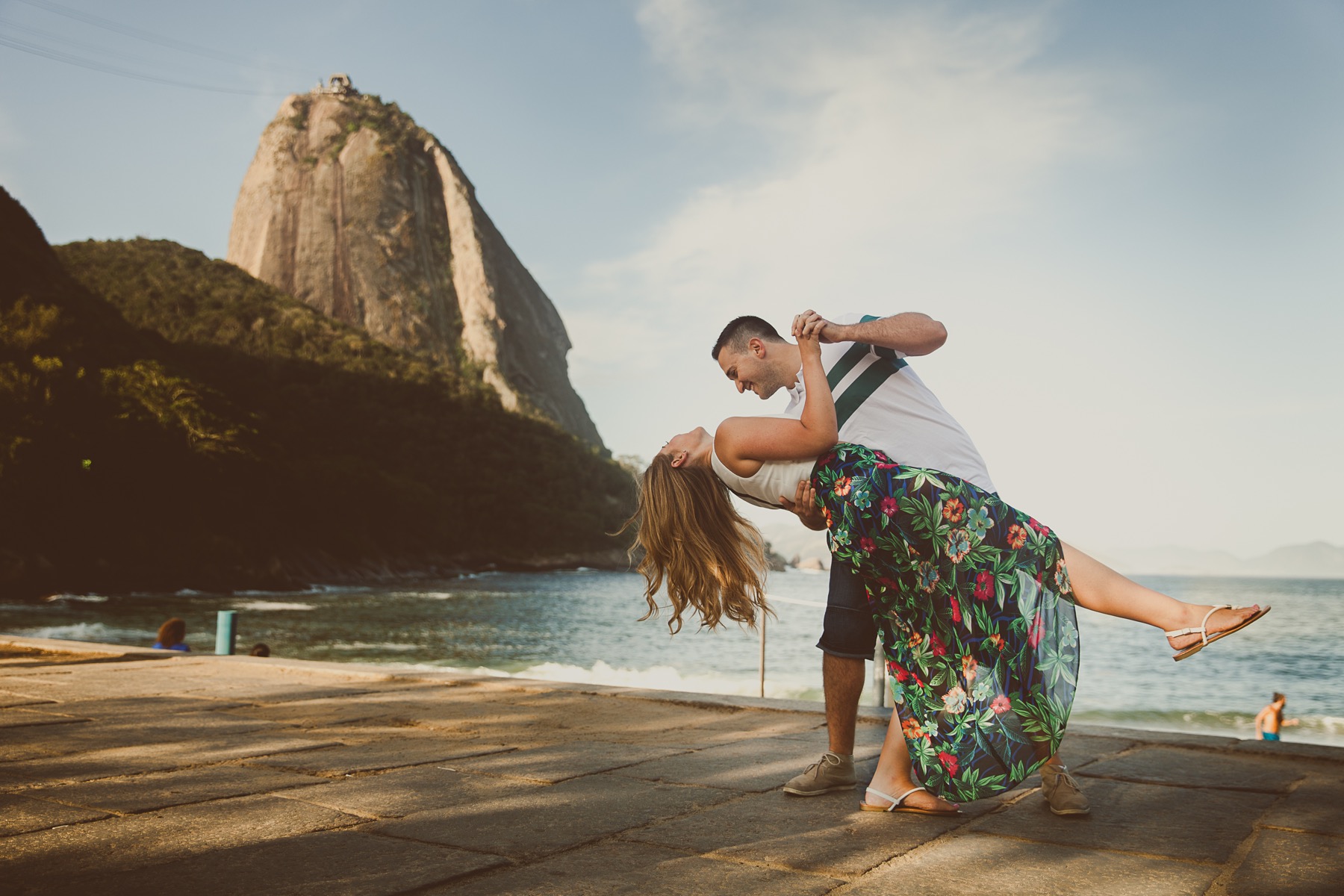 "We chose to travel to Brazil on a whim when finding an incredible flight deal. It had always been on our list of places we wanted to go but we weren't sure when it would happen. We are so pleased that we made it to Brazil, and especially Rio, this summer! The city was fantastic. Everywhere you go, you feel the beach culture of Rio and the warm personality of all the locals.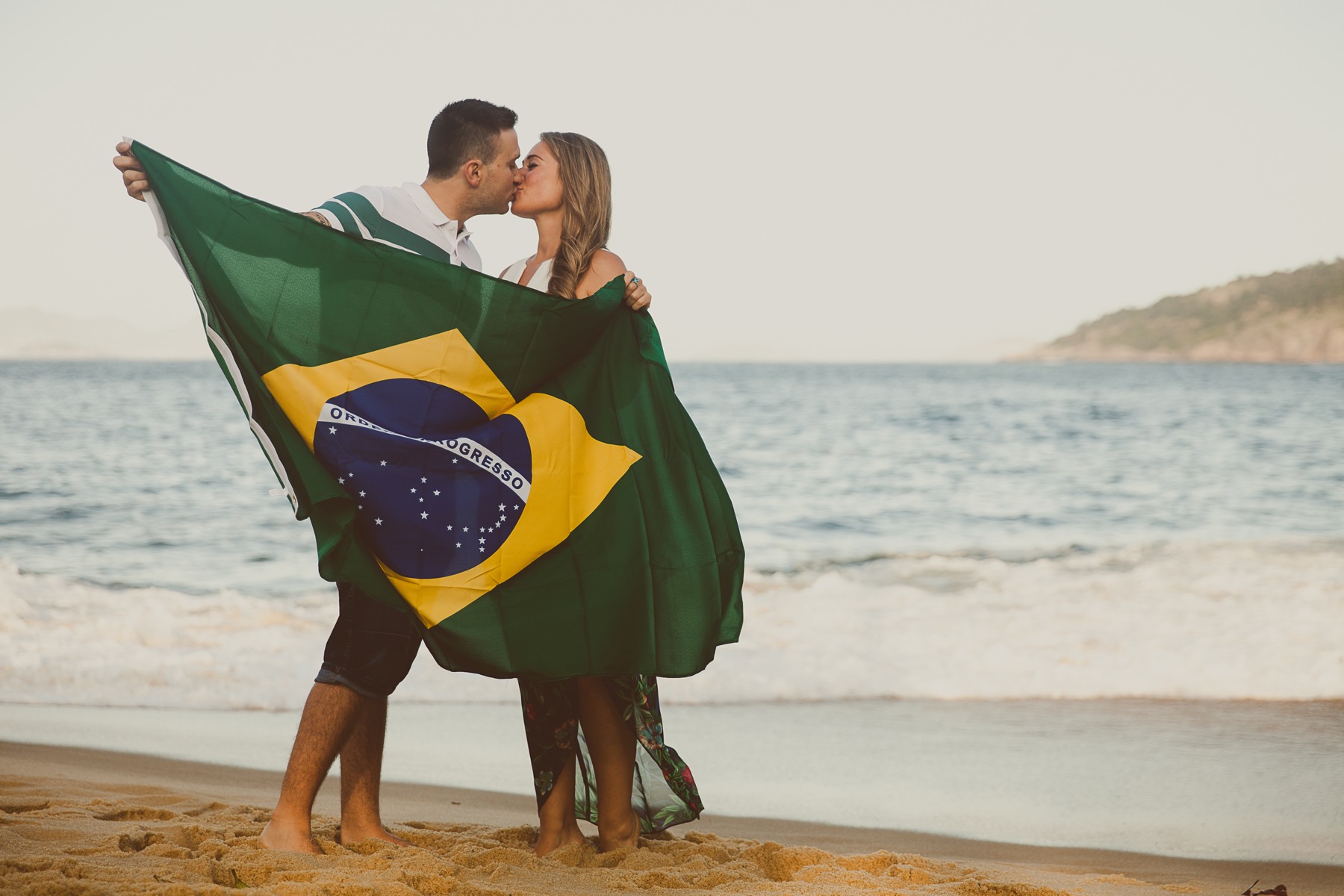 "What we enjoyed most was walking up and down the long boardwalk joining the Copacabana, Ipanema and Leblon neighbourhoods. On Sundays, they also close the street parallel to the boardwalk and you can join the hundreds of joggers, walkers, bikers, friends and families all out and about enjoying their city. There is also a great market every Sunday near the Ipanema beach.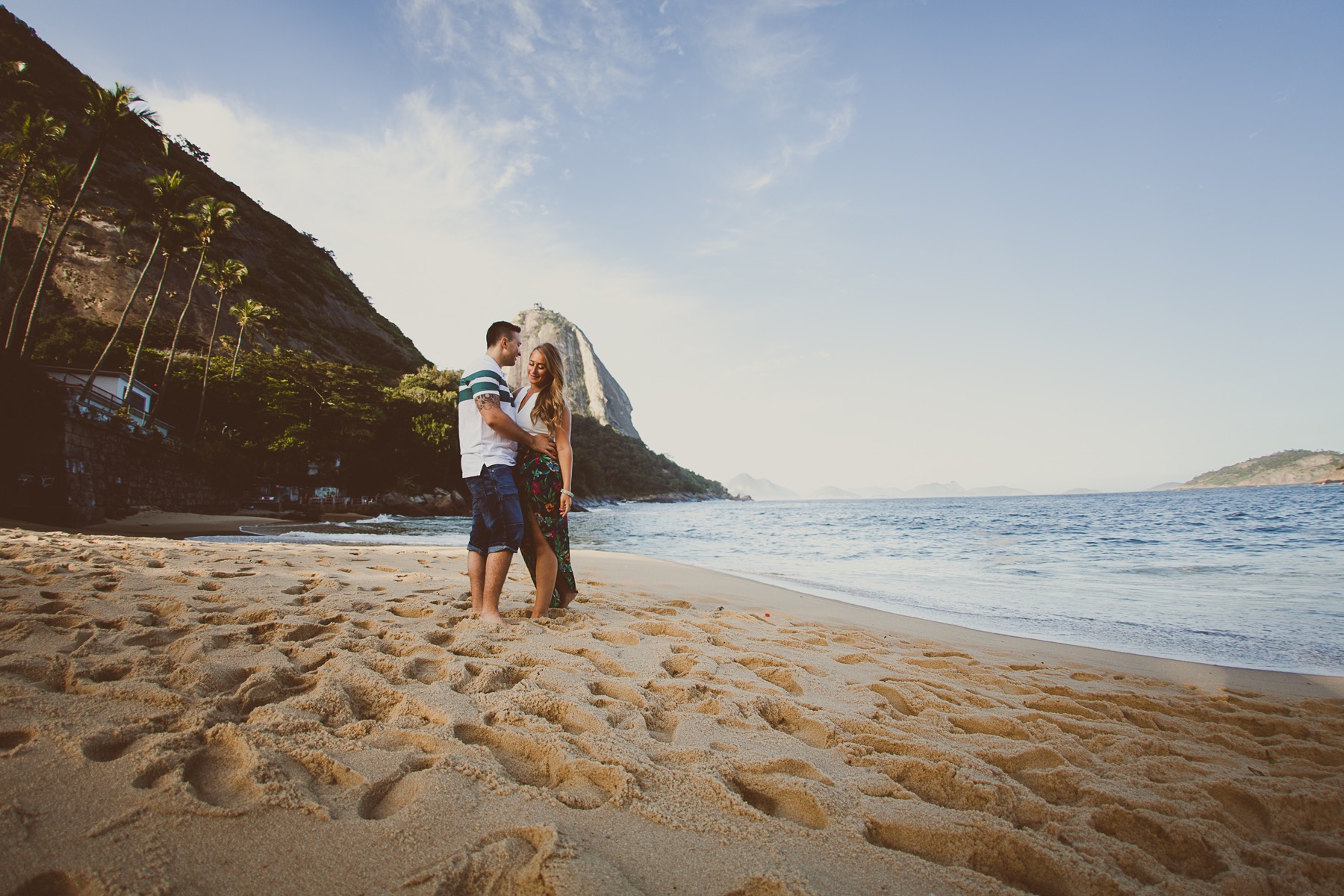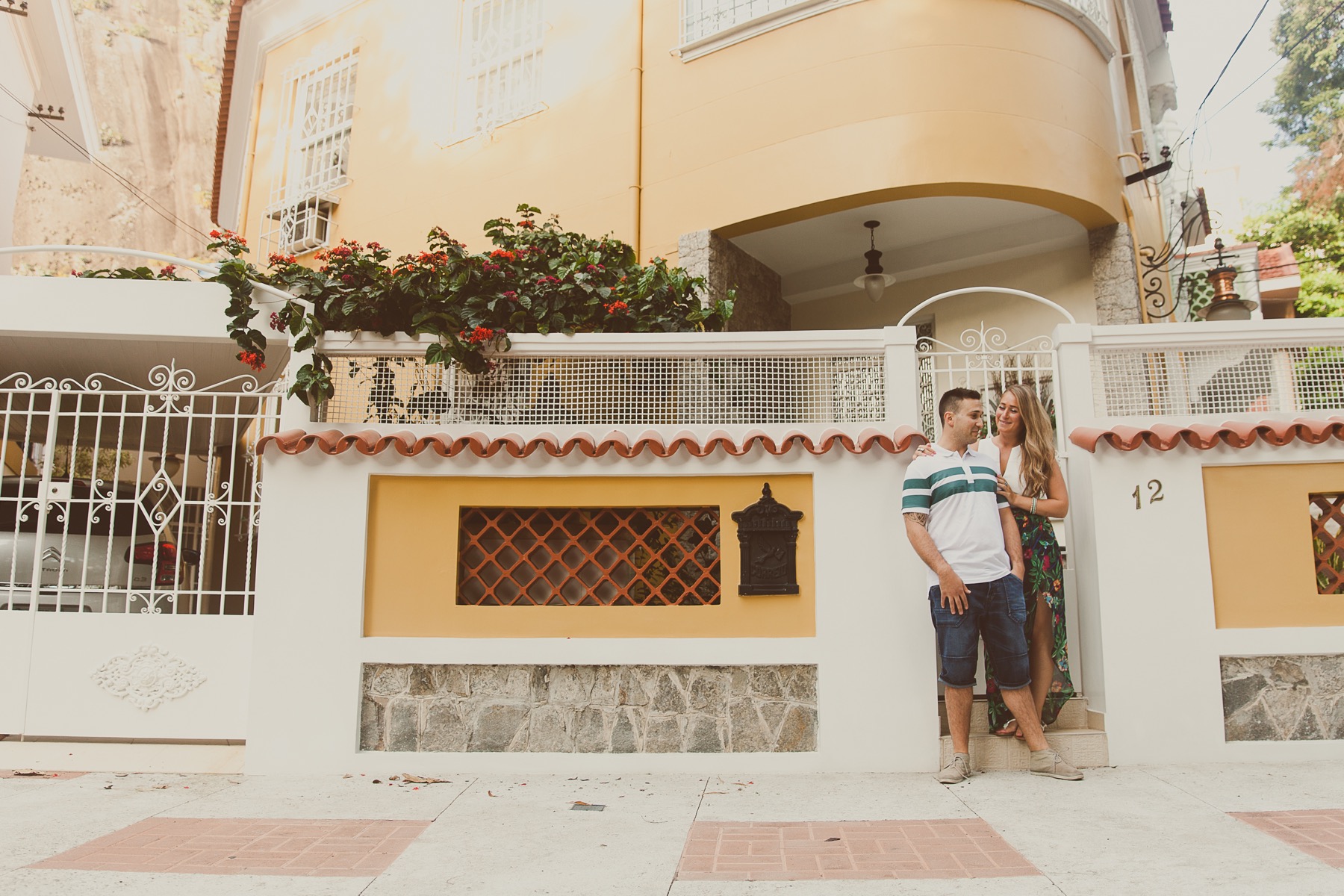 "Rio has breathtaking scenery from almost every viewpoint. We chose to do our Flytographer shoot at Praia de Vermelho because it would showcase the beach (our favourite place to be) as well as Rio's infamous Sugar Loaf mountain in the background (Christ the Redeemer was close by too!). After the shoot we took the cable car up Sugar Loaf Mountain in time for sunset – it was incredible!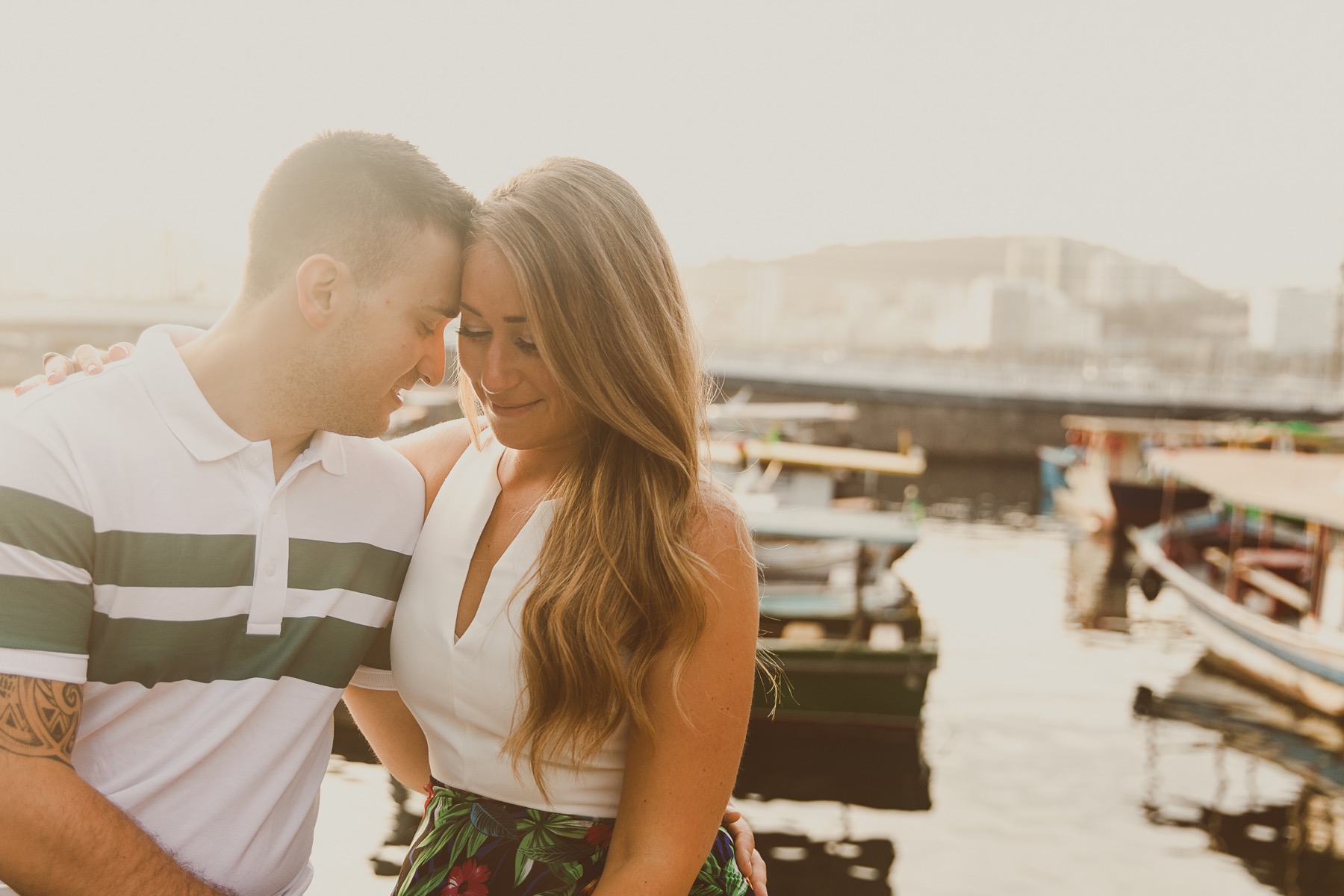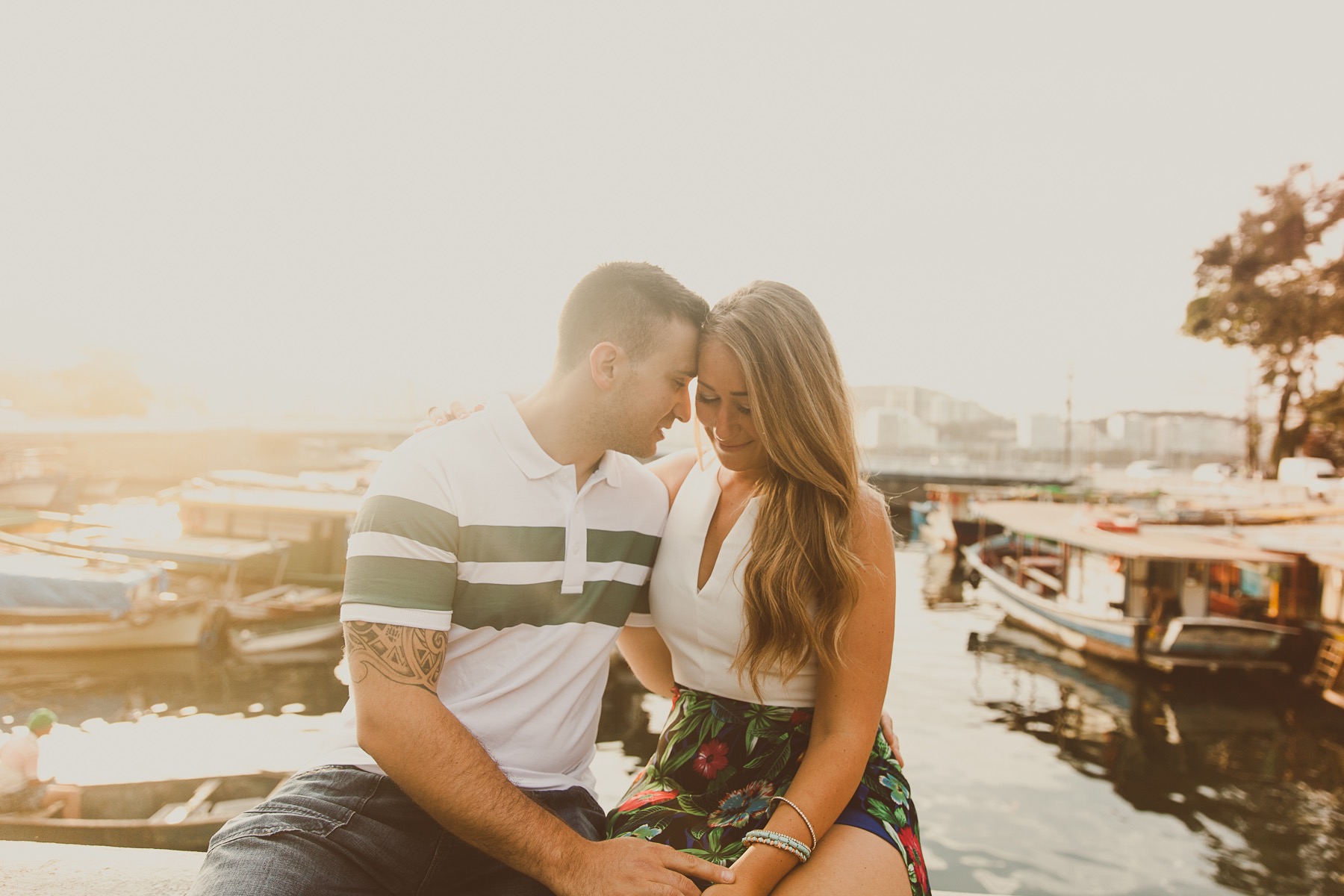 "We had a great time on our Flytographer shoot. Carla was very sweet and made us both feel totally comfortable. Since coconuts are our favourite beverage she also showed us where we could get some so we could end the shoot with a refreshing CoCo!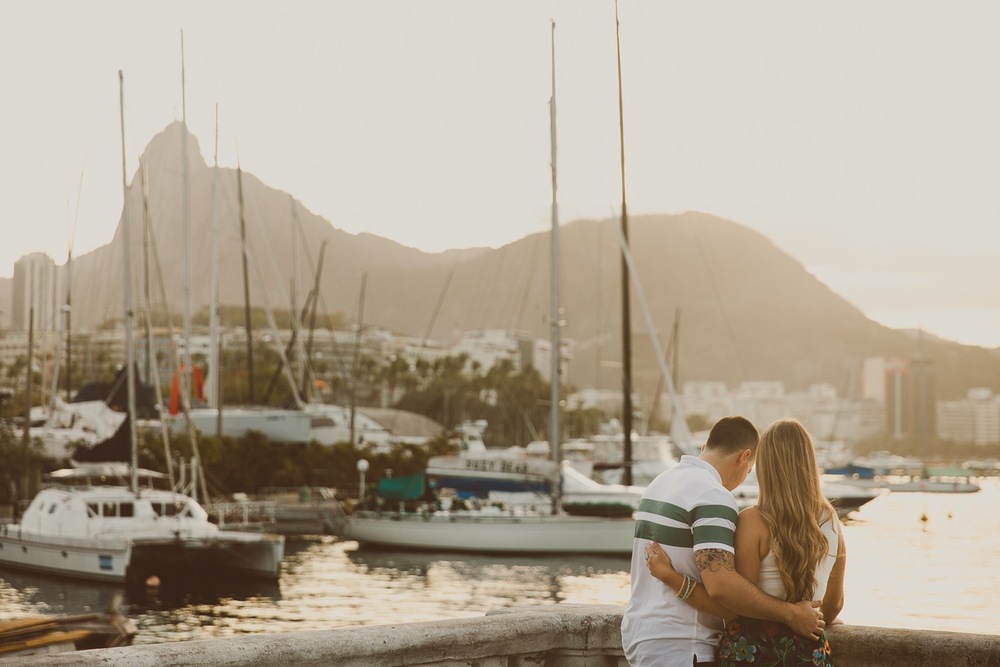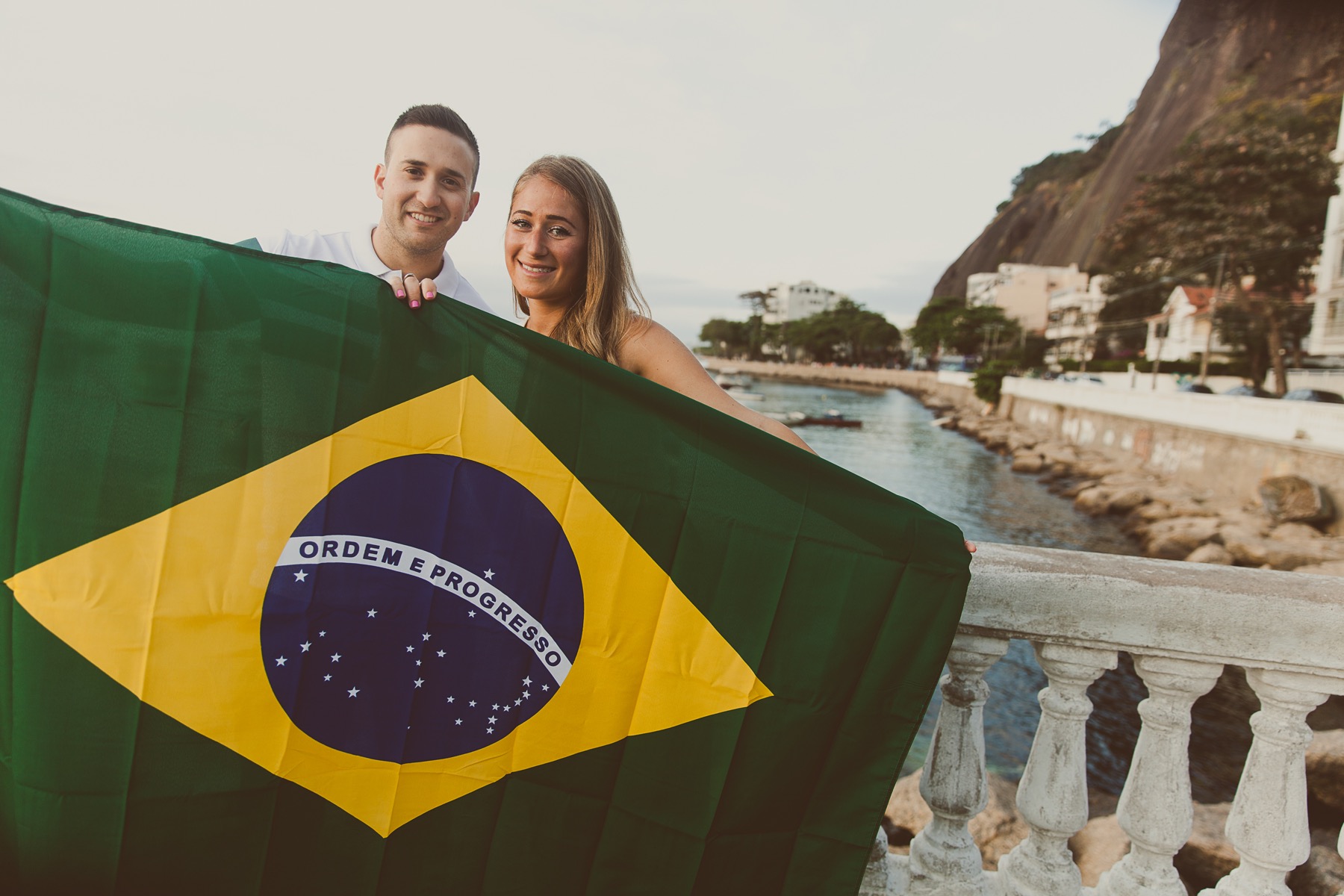 "Overall, Rio did not disappoint! The nightlife, beaches, people and incredible food all wowed us, and we love that our Flytographer photos can be a great souvenir from our trip.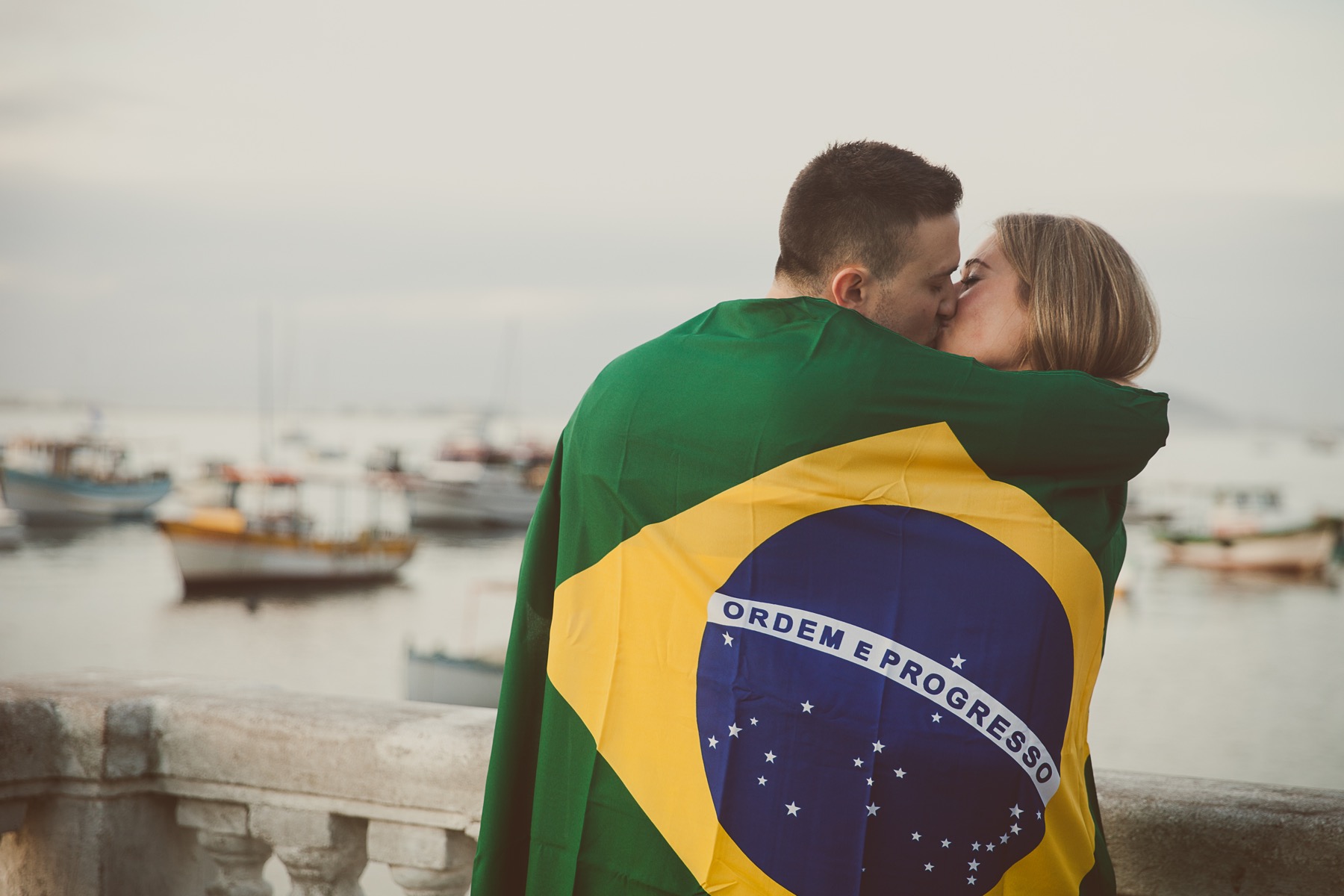 "You must try the Brazilian style steakhouses (Churrascaria) as well as the Acai bowls – they are both easy to find and a great example of authentically local cuisine." – Ally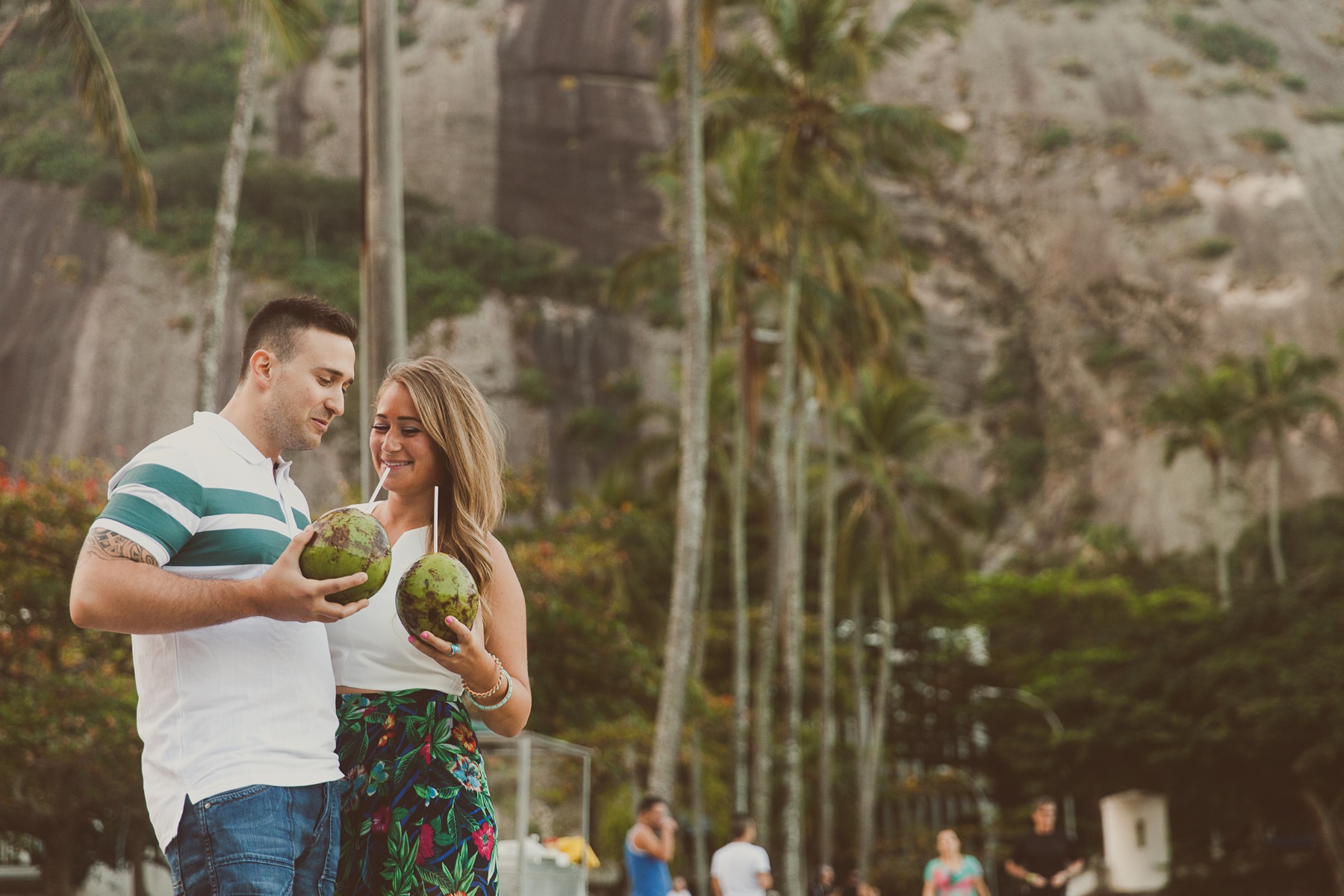 Feeling inspired for your next romantic vacation? Take a look at our Travel Stories for more!