See more: honeymoon – couples – love – Cape Town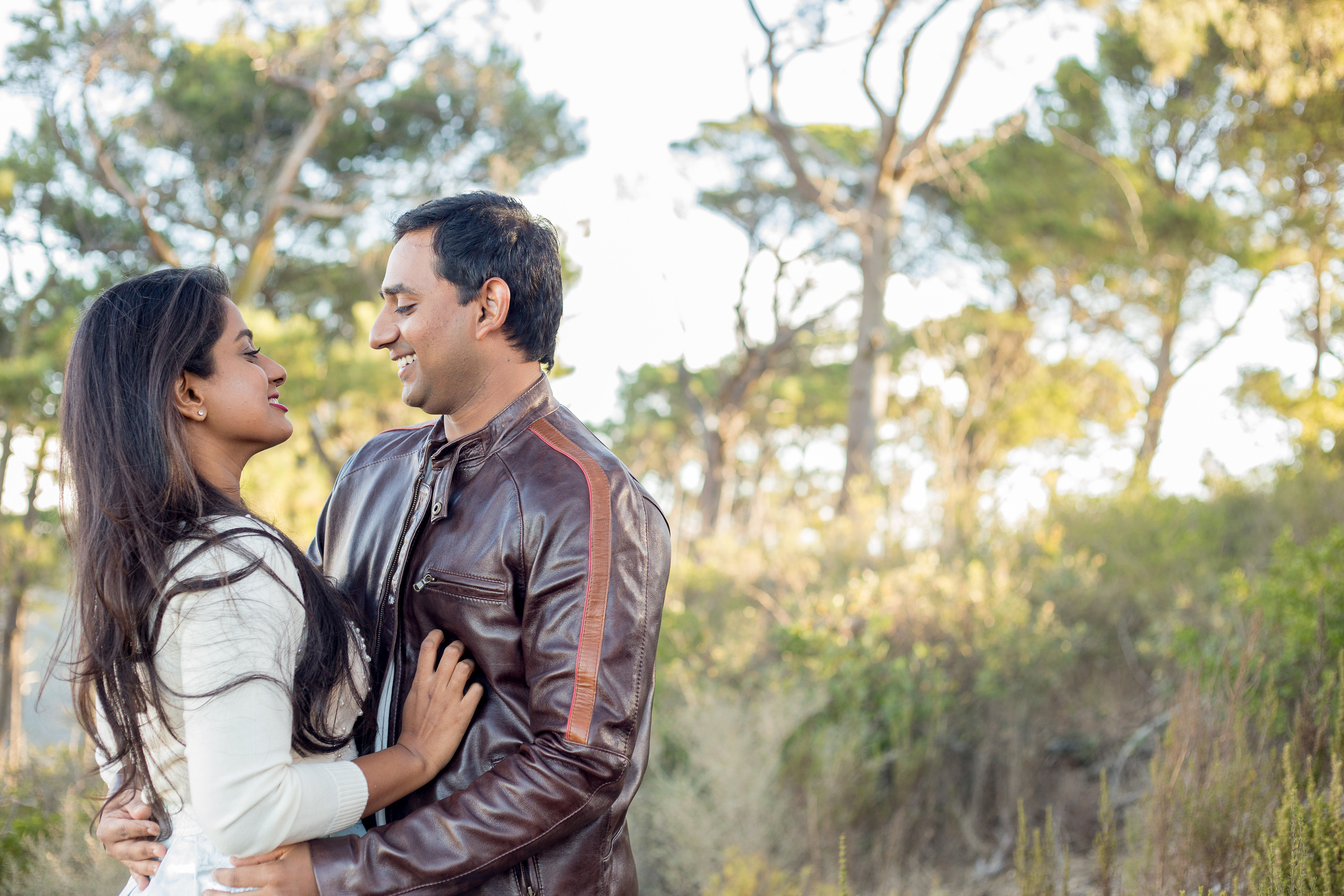 You know you'll frame photos from your wedding- but why not have frame-worthy honeymoon photos too? On their honeymoon to Cape Town, South Africa, Eeshan and Neha decided to take a dressed-up hike around Signal Hill to take in some of the most beautiful scenery in the city. Photographer Alicia guided the pair as they basked in the glow of the sunset – and their love for each other! Take a peek at these super-romantic, totally glam honeymoon pictures, and get some inspiration for your own post-wedding shoot!
"There is no better souvenir of a trip than some beautifully captured pictures. Kudos to the Flytographer team for coming up with this concept." – Neha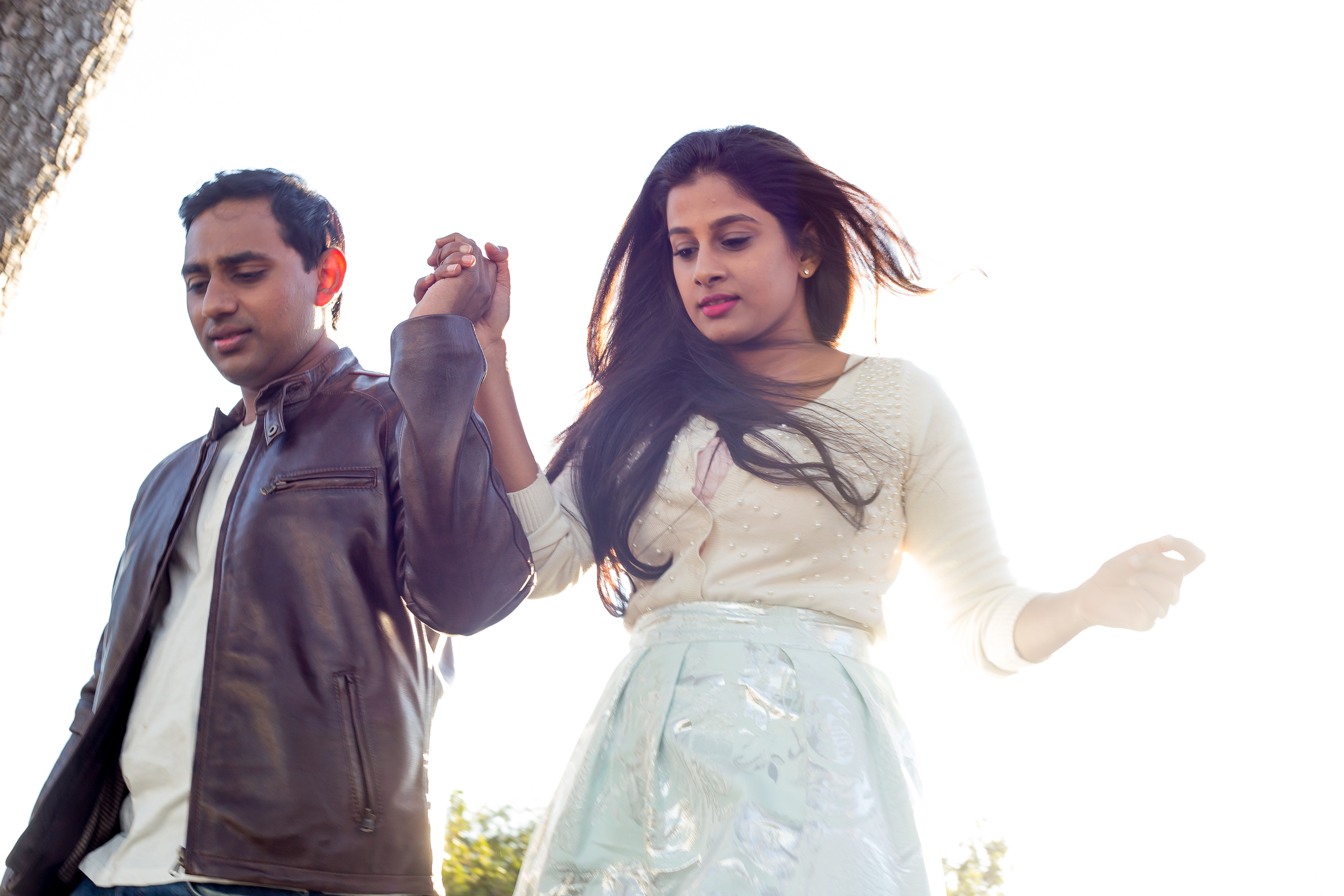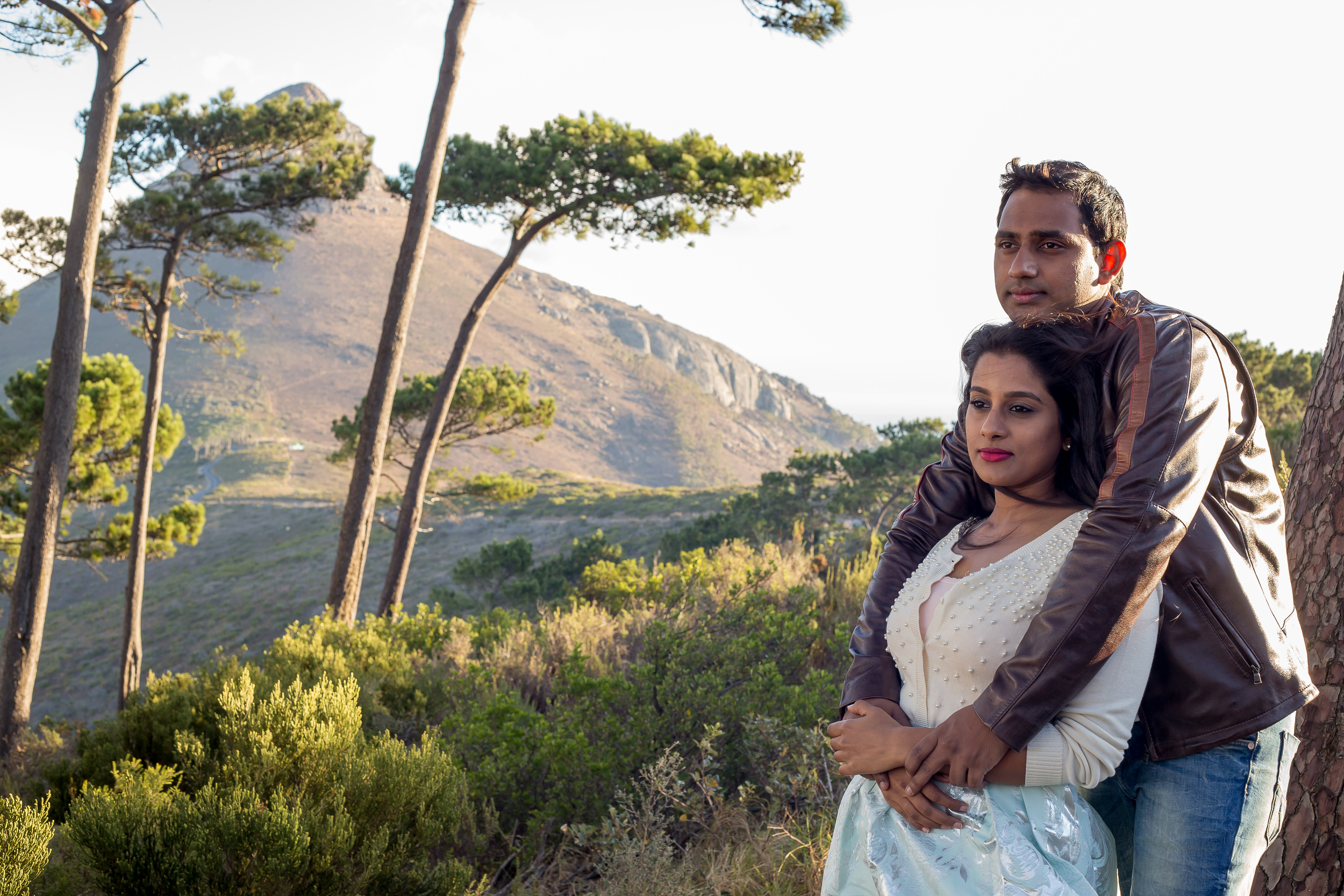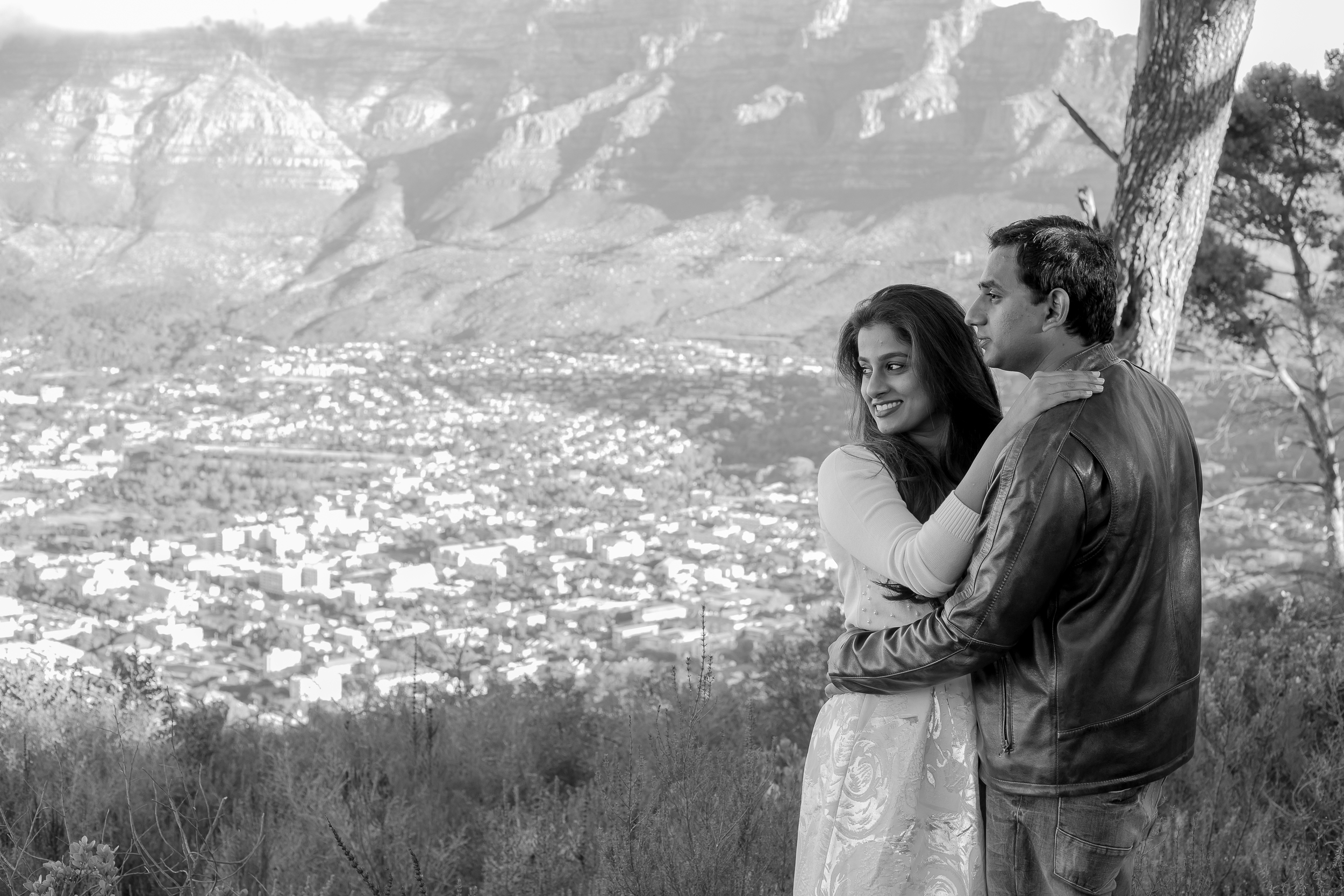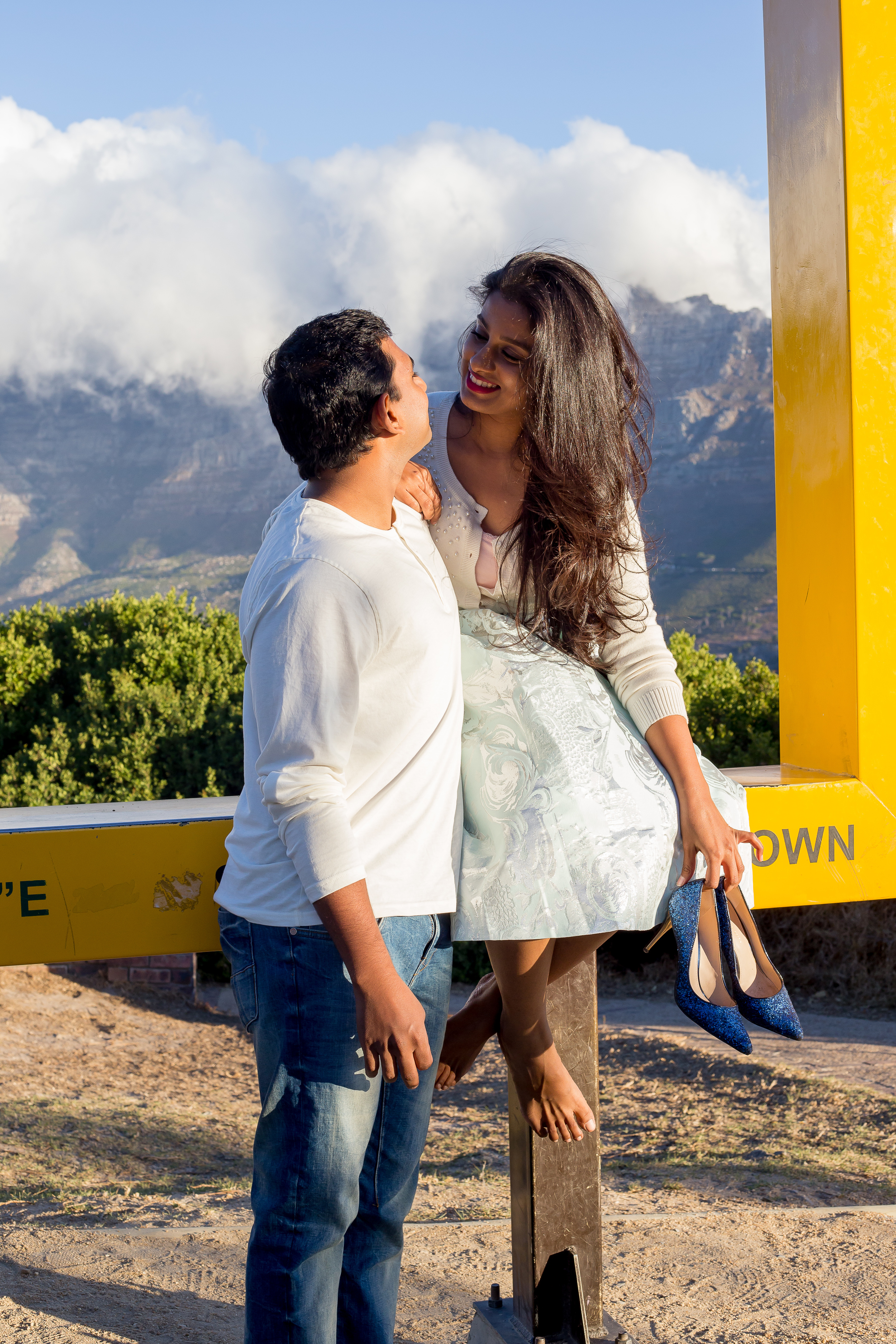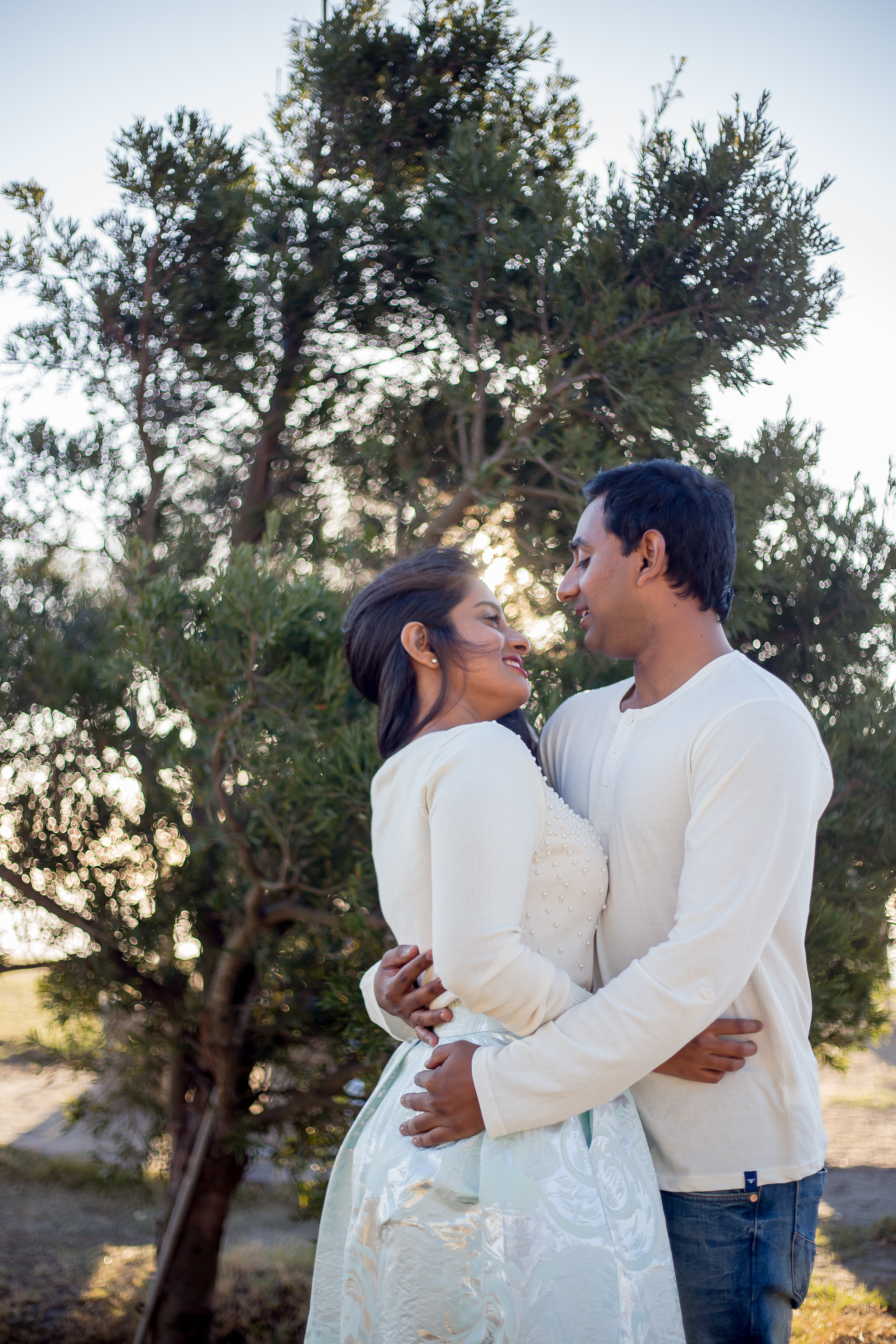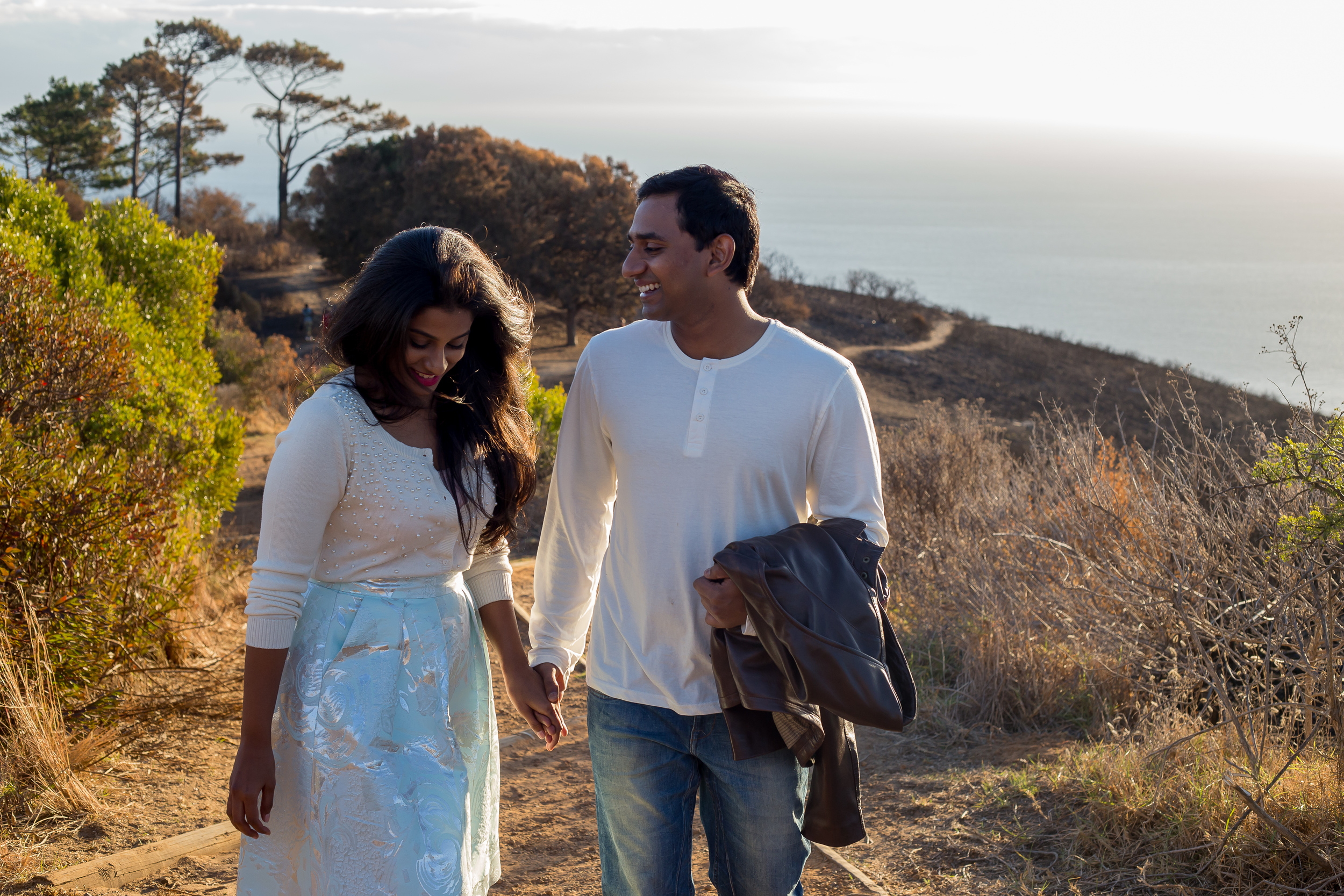 From their photographer, Alicia: "Neha and Eeshan got married two years ago in India and because Indian weddings comprise of such a long day (they mentioned that they only left the wedding at 4am the next morning), they were really tired when the time came round to take their wedding pictures. They wanted pictures of themselves against a beautiful backdrop and decided to use the opportunity with Flytographer on their trip to Cape Town."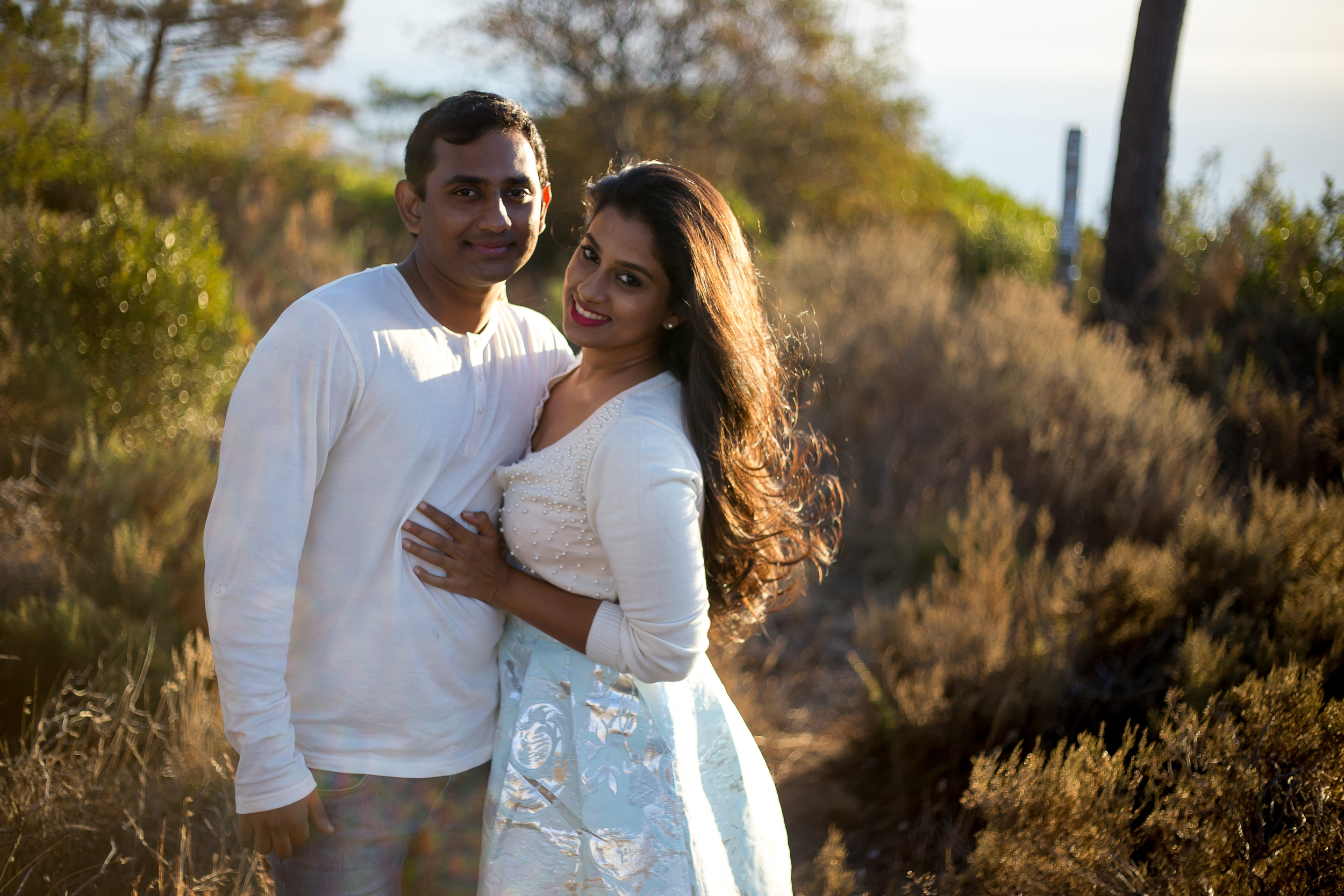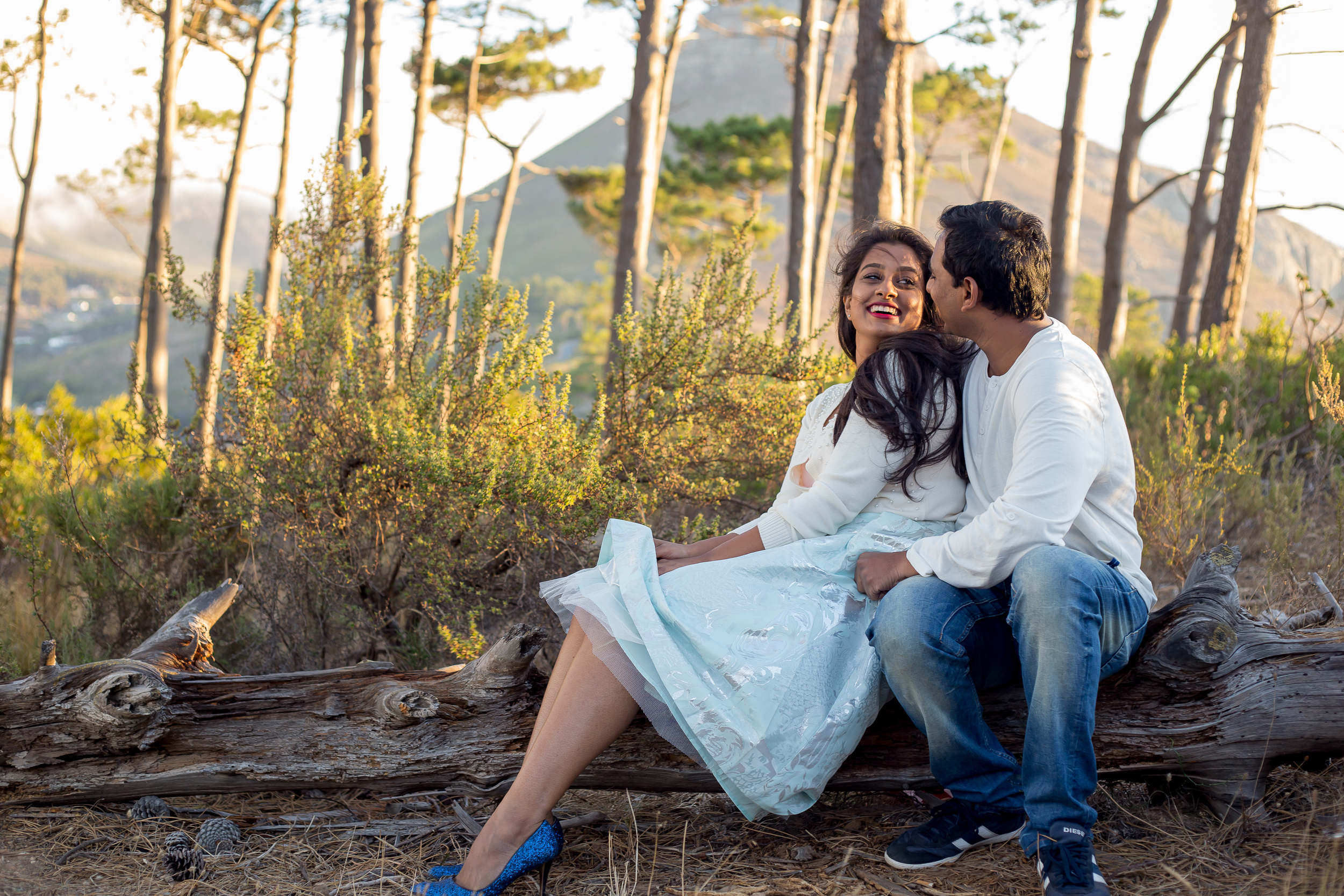 "They originally wanted to do the shoot on Lion's Head but we realized that it's a little too far to walk for an hour shoot and I then suggested that we do Signal Hill (which is right next to Lion's Head) instead because it has the same scenery – view of Cape Town, Lion's Head, Table Mountain and the ocean). Every fourteen years South Africa has a series of bush fires and there had been a couple of fires on Signal Hill the month before which it had not yet fully recovered from. In the beginning we focussed on getting shots on the side that was not affected by the fires but as the sun started to set, we saw an opportunity to get some interesting photographs between the burnt bushes. It turned out lovely! The idea behind the shoot was to get some romantic photographs with a touch of glamour and I think we did just that – just look at Neha's awesome blue glittery shoes!
They are such a lovely couple and we enjoyed every second!"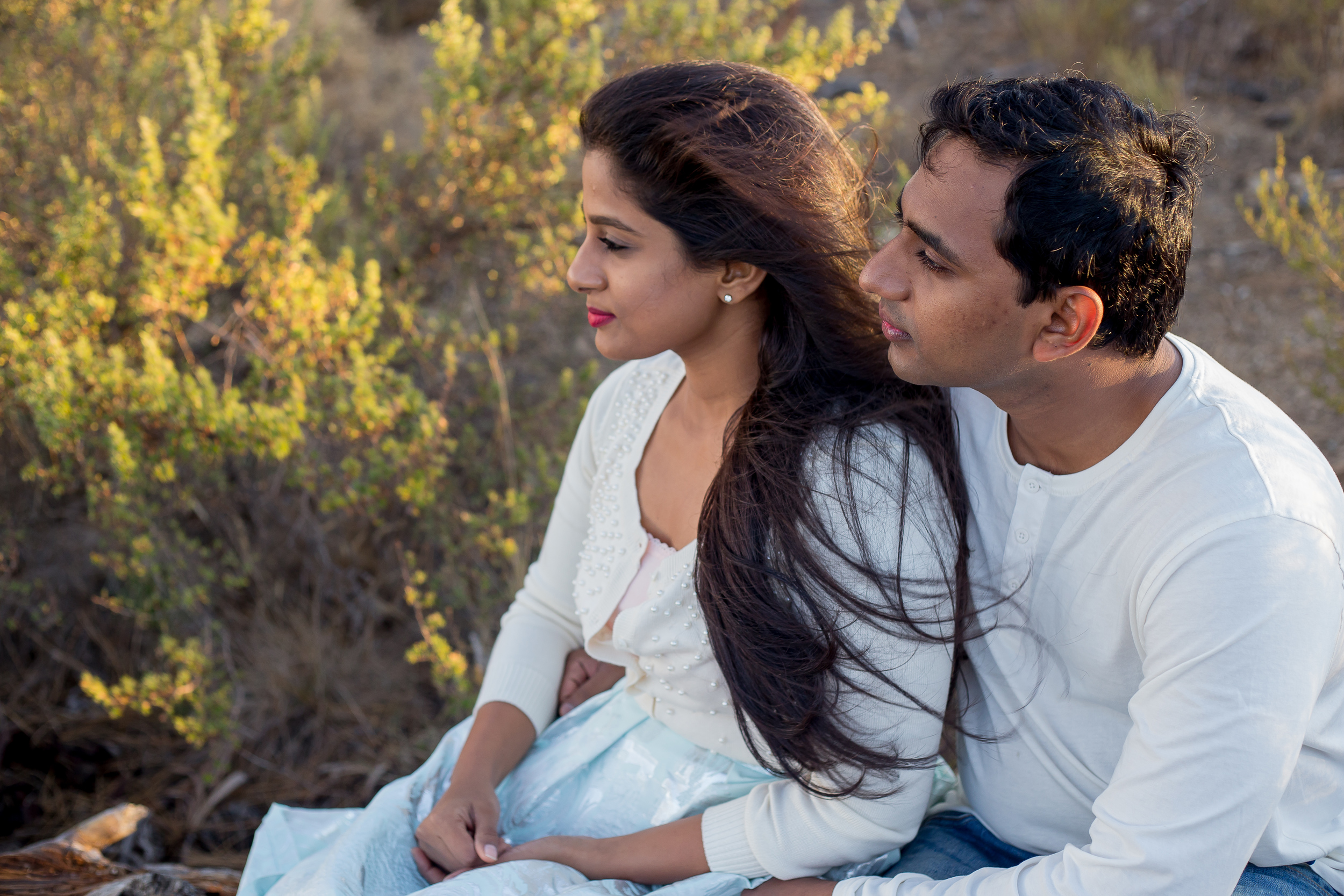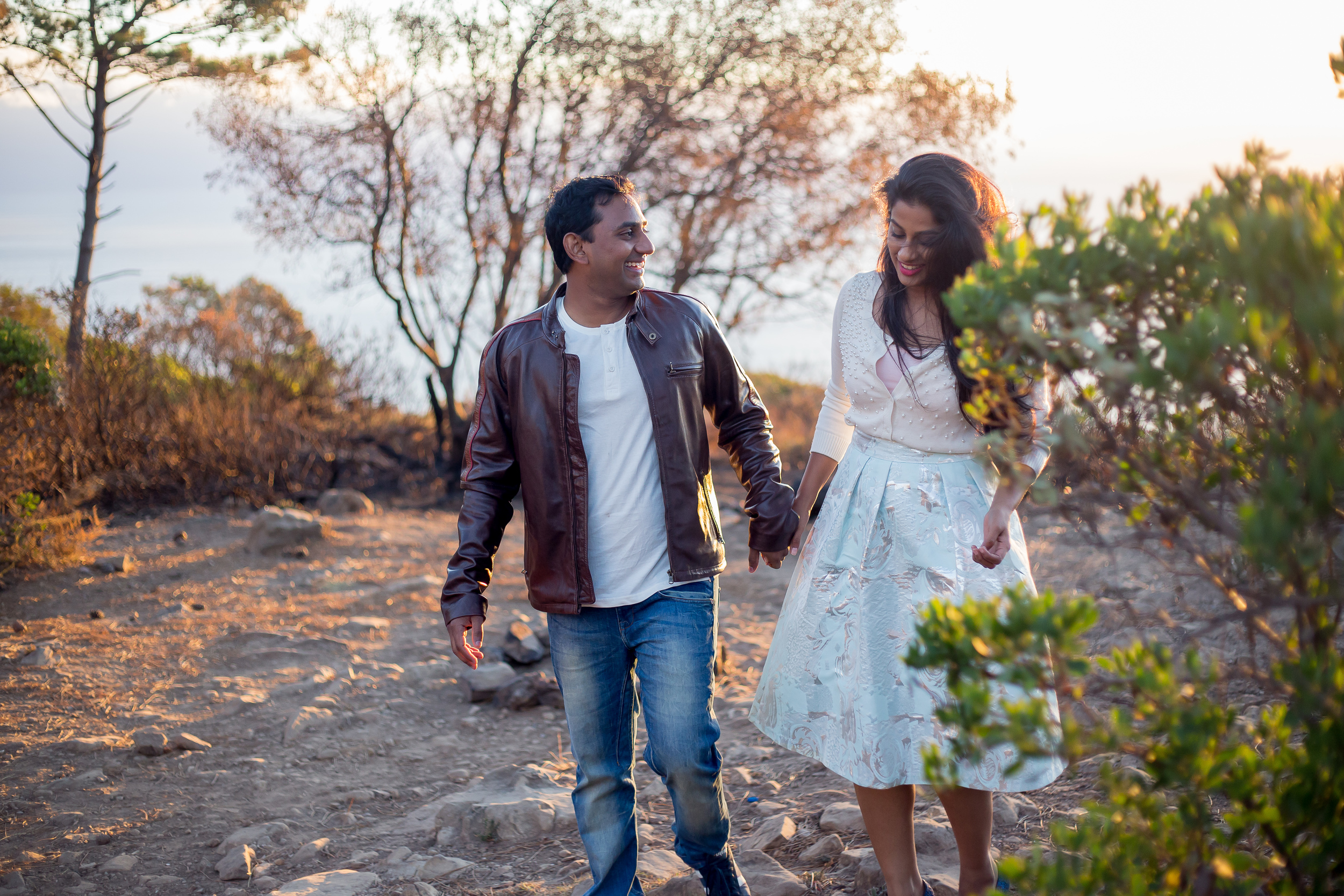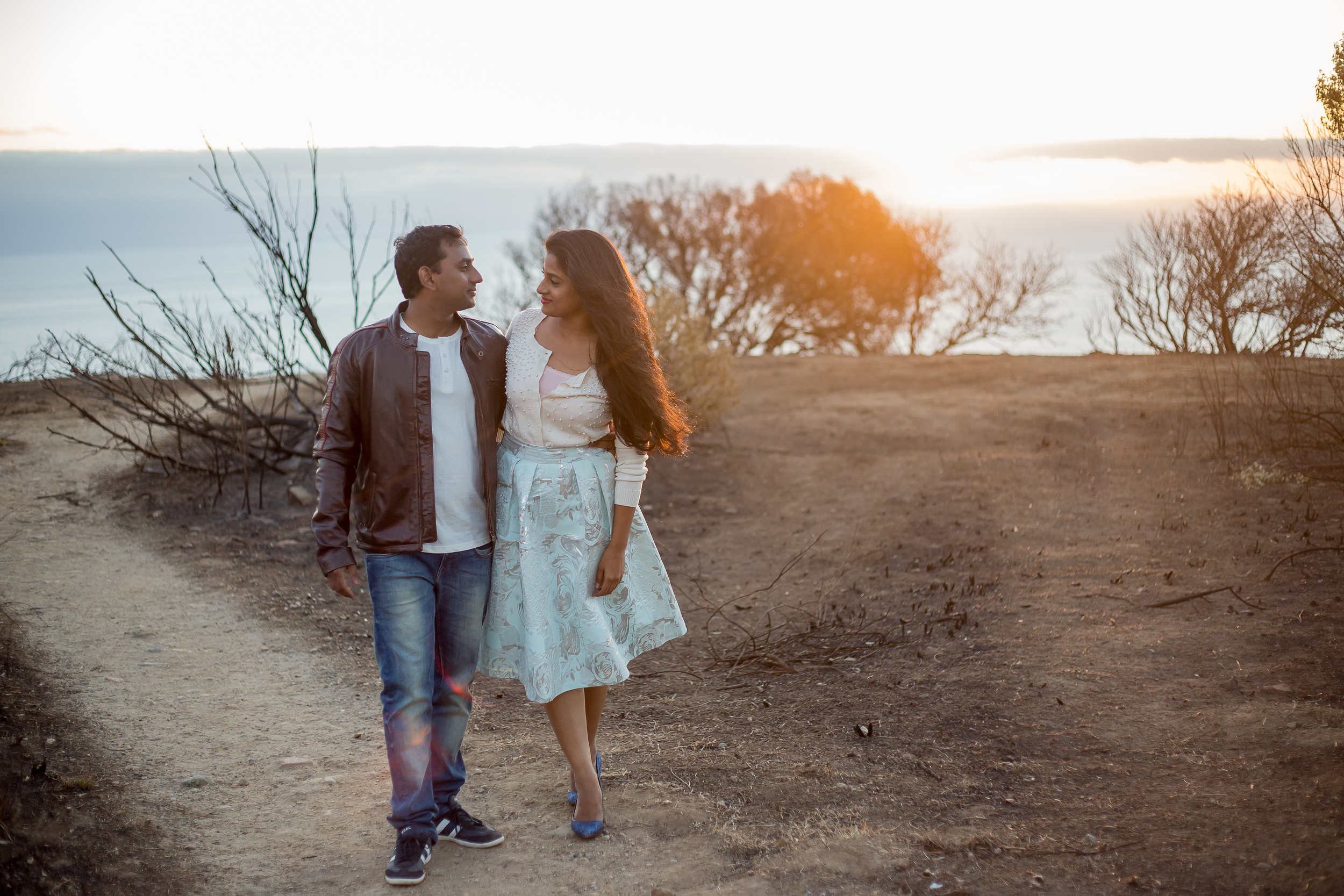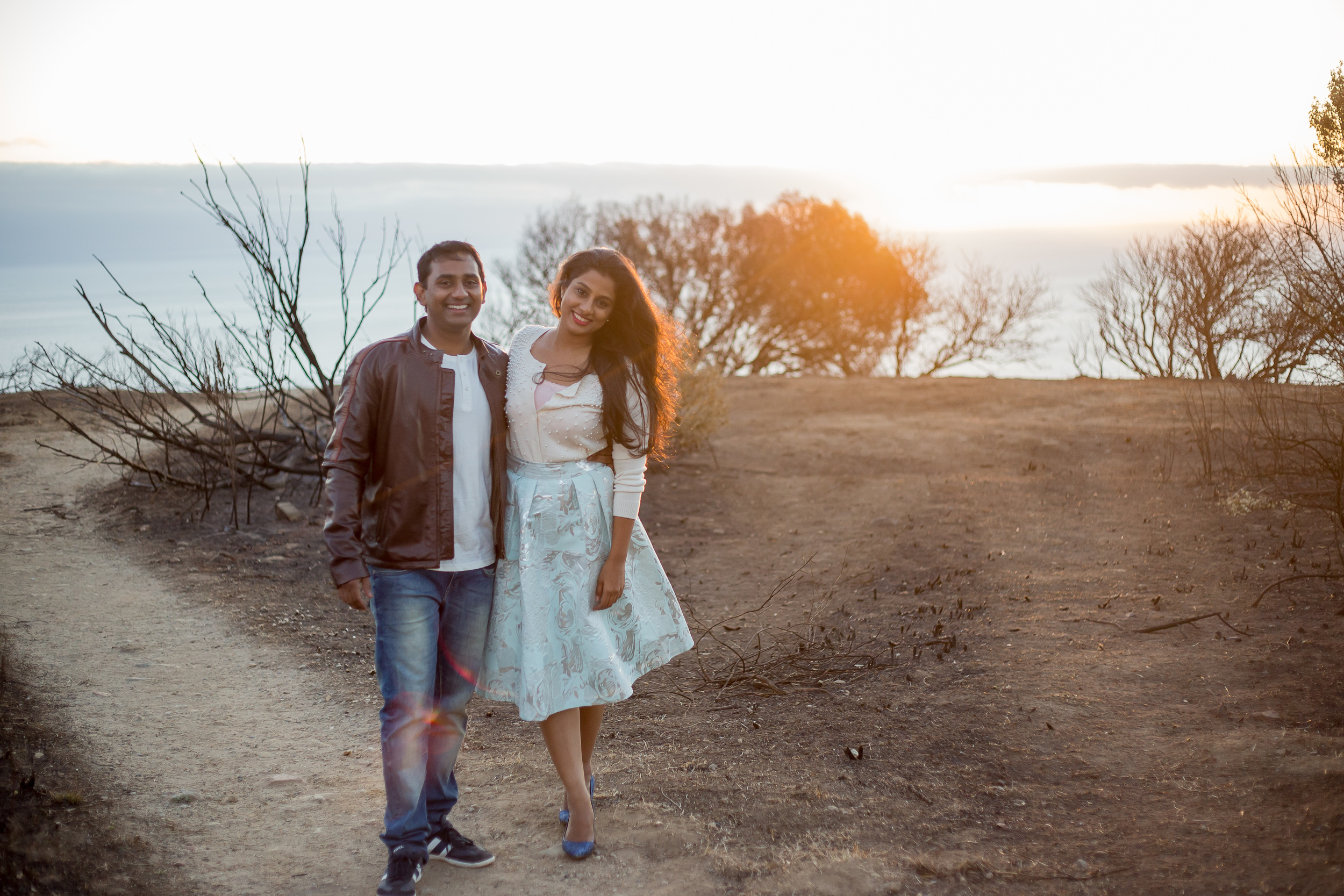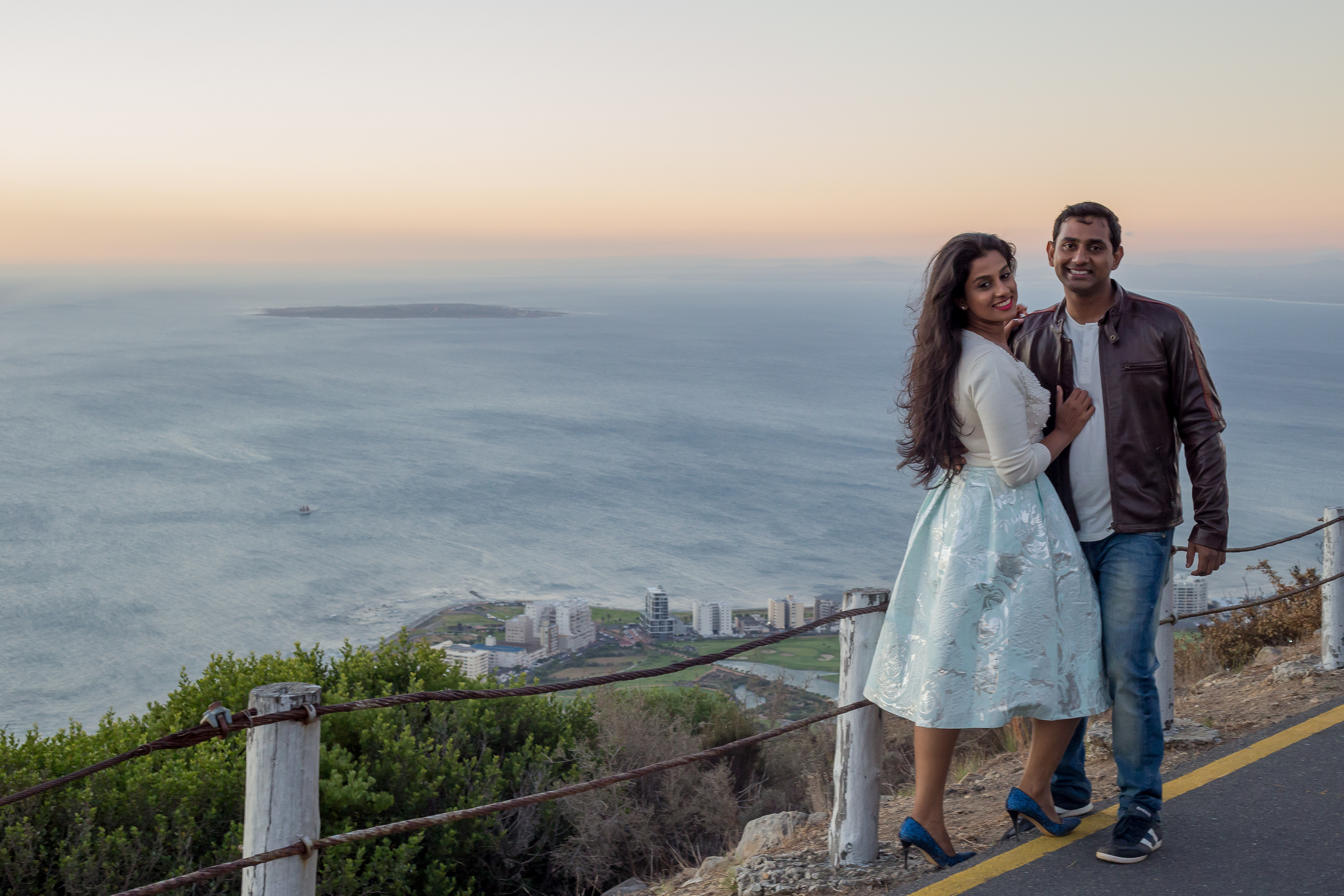 "A special mention to Tedi for making the whole process of booking so convenient and quick. Our photographer Alicia was amazing. We got along almost instantly. She made us feel at ease all through the shoot. Our pictures were made available online in less than a couple days from the shoot which was impressive. Thank you Alicia for the beautiful pictures and team Flytographer for such impeccable service." – Neha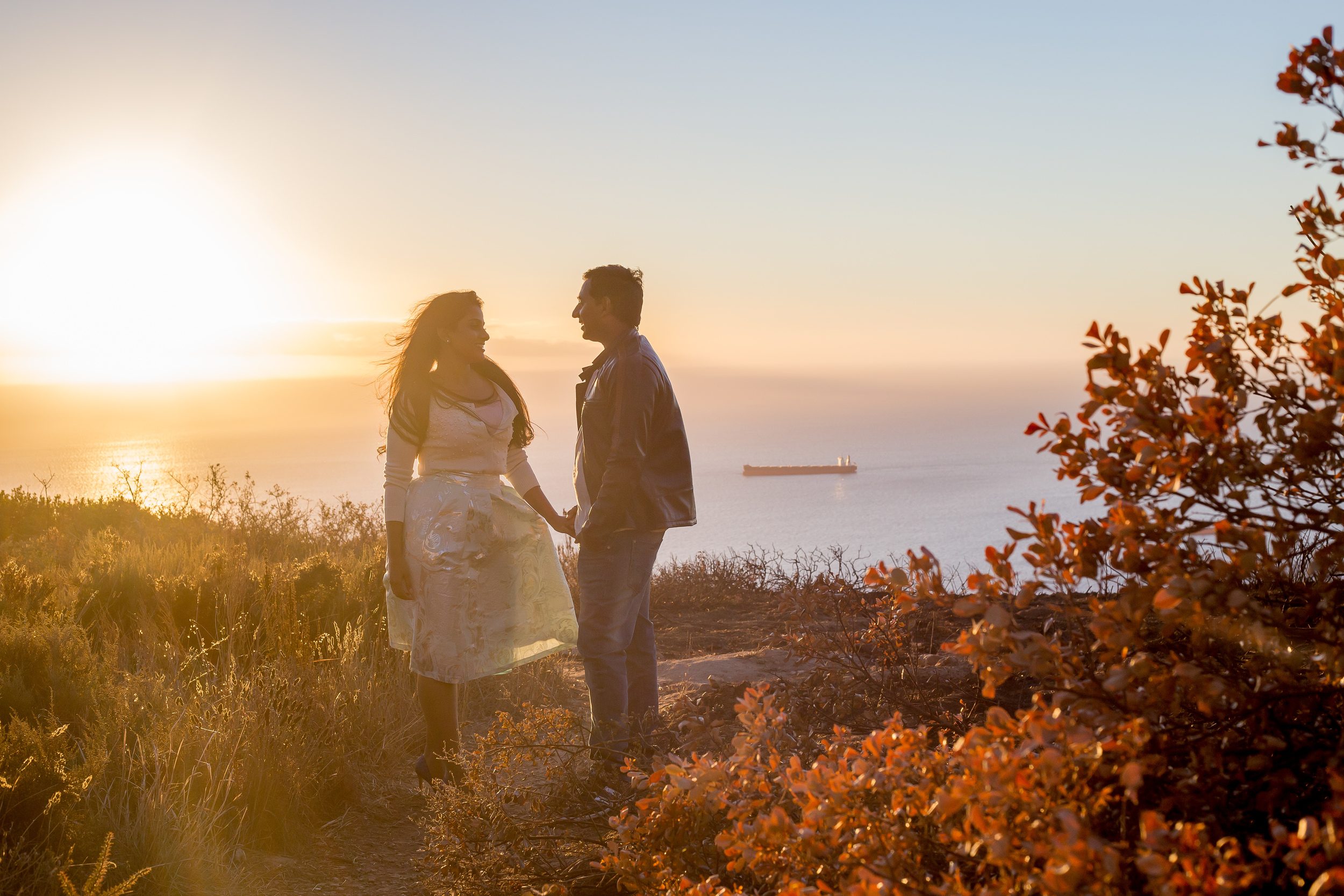 We wish these two an amazing life together, and we can;t wait to capture their memories on their next adventure!