See more: girlfriends trips – Team Flytographer – Los Angeles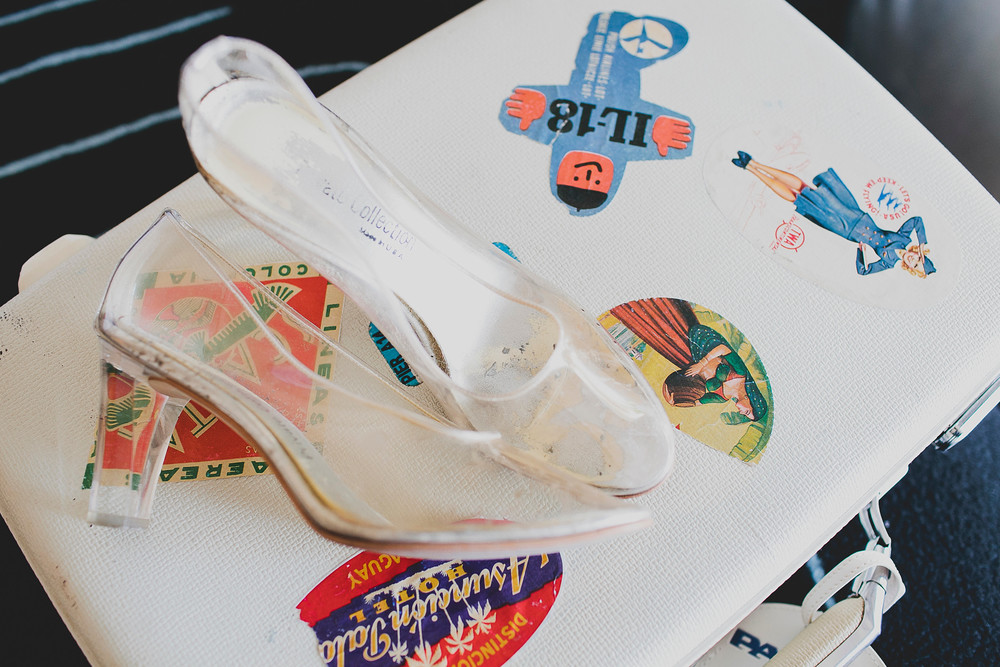 There's not much more fun than a night out with your bestie, unless it's a night out with your bestie styled up in your finest, most delightful vintage couture. Nicole of First-Class Belongings, who we know always travels in style (and we have proof for you: here, here and here!), invited her friend Andrea (who also happens to be one of our LA photographers) for a trip back in time to the golden age of travel. Flytographer in LA captured the friends in their lovely pre-party prep stage. As she says, "Working with Nicole and Andrea was a dream. I literally walked into a hotel room full of fashion and it was amazing. We laughed and played and just had a good time. They took vintage clothes to a whole new level and that's never a bad thing."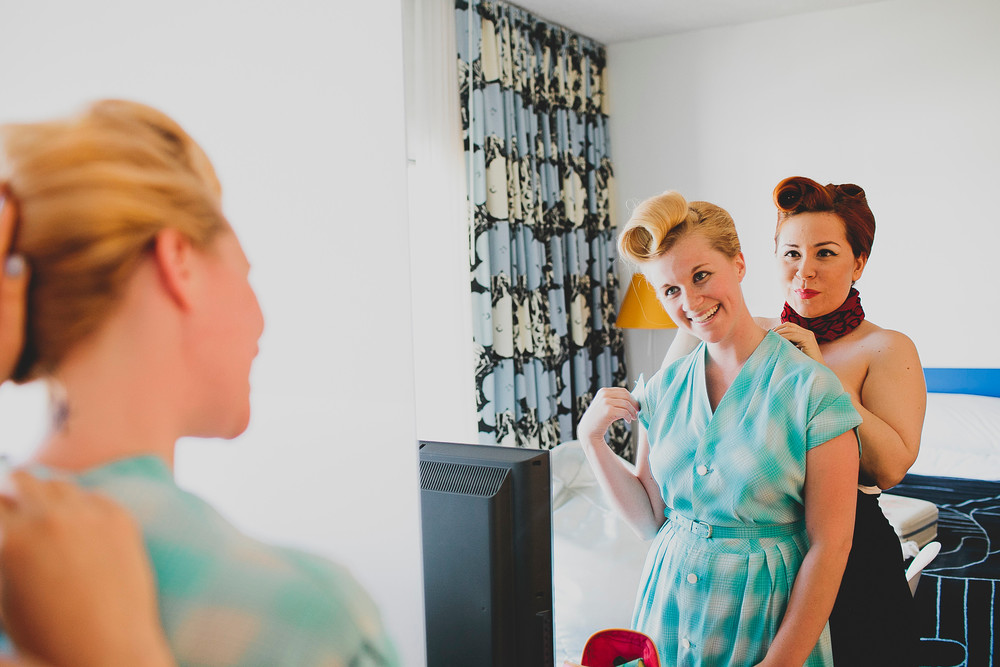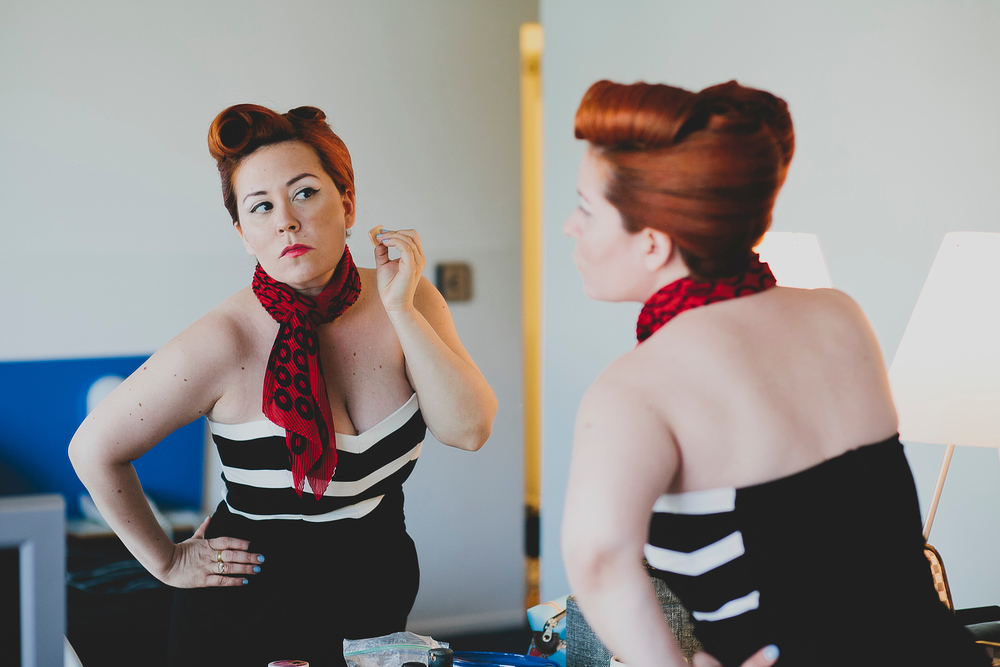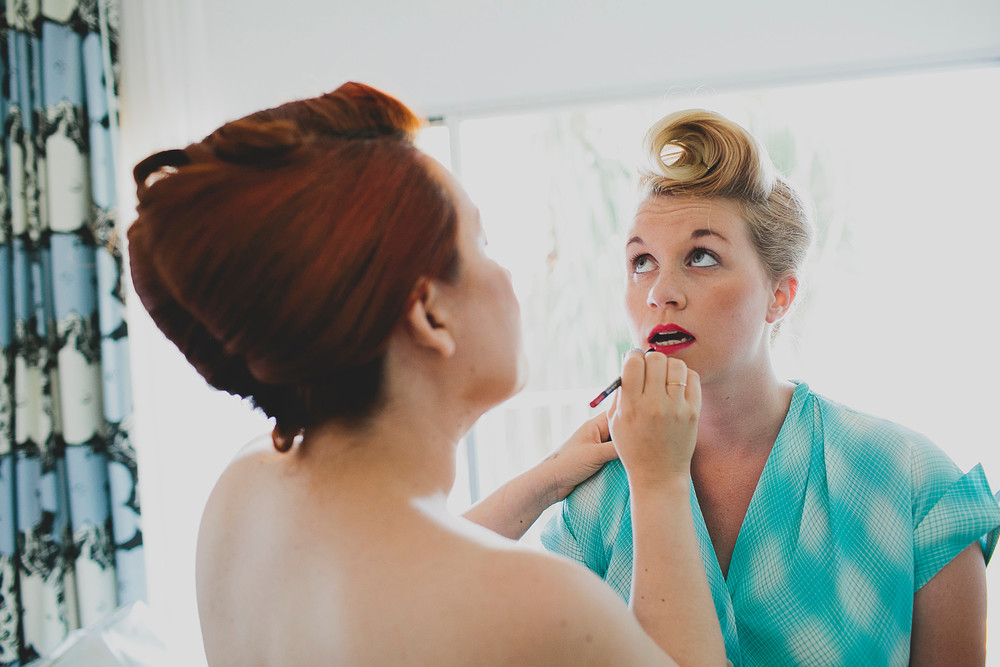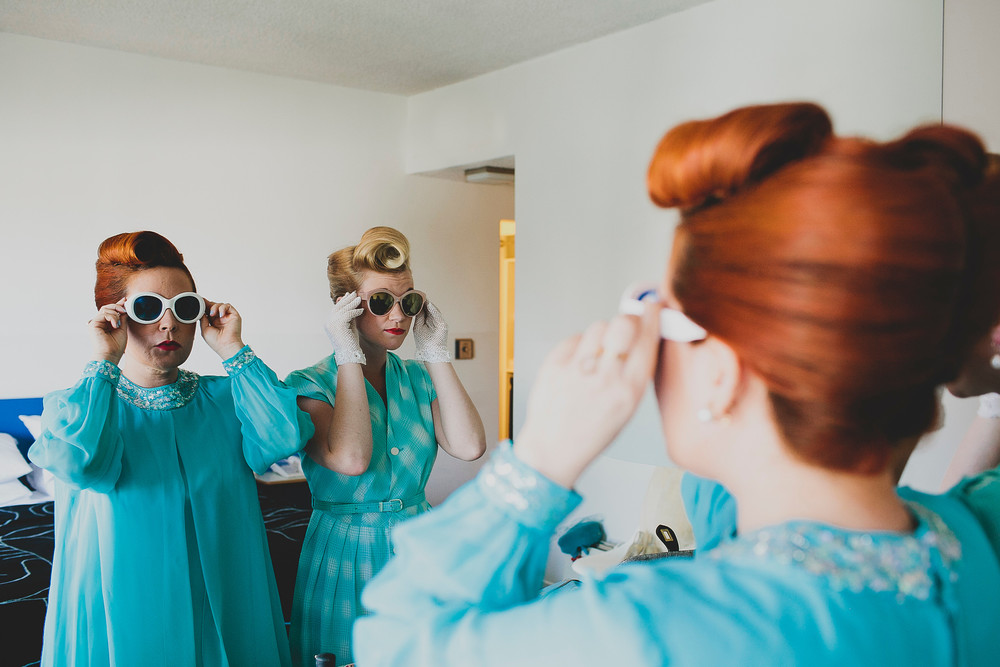 "I had found out about the Pan Am Experience online and thought it embodied my retro-travel-girl-style. I invited Andrea to attend as my guest, since she lives in LA and we totally hit it off when we worked together on my last Hollywood photo shoot. 
As we would be photographed together, I wanted to pick coordinating colors for us to wear. I brought some options from my vintage clothing collection, and we chose 1950s dresses in two different shades of blue. We got our hair done in classic retro styles by Miriam Diaz and I did our pin-up-style makeup. We stayed at the Standard Hotel in Hollywood which was originally built in 1962, so the ambiance was perfect for a retro-inspired girls' weekend – not to mention the decor matched our outfits! 
At the event, we were transported back in time. They rebuilt an original Pan Am jet on a Hollywood set and the 'flight attendants' wore outfits of the era. We were served typical food and cocktails from the time period as well. I was on cloud nine! My fantasy is for travel to be like the good old days, when service mattered and they used real dinner plates and served warm meals … and for just a few hours we lived in that fantasy.
I think it's so cool that Andrea and I met through Flytographer and went on to become girlfriends experiencing a weekend in Hollywood and our own Flytographer shoot together, nearly one year to the date since we met. How fun is that?!" – Nicole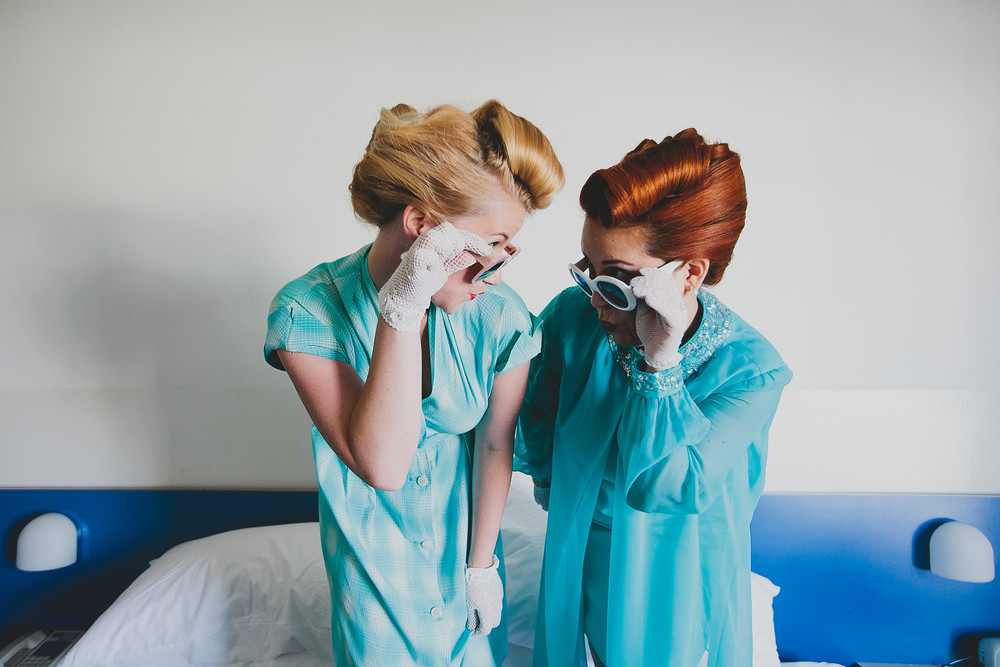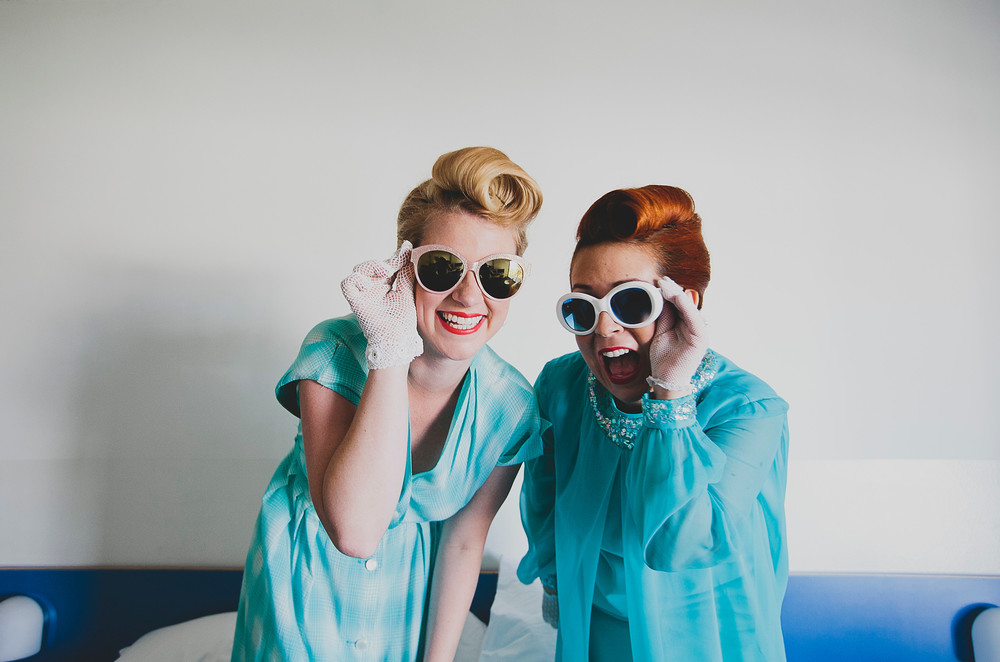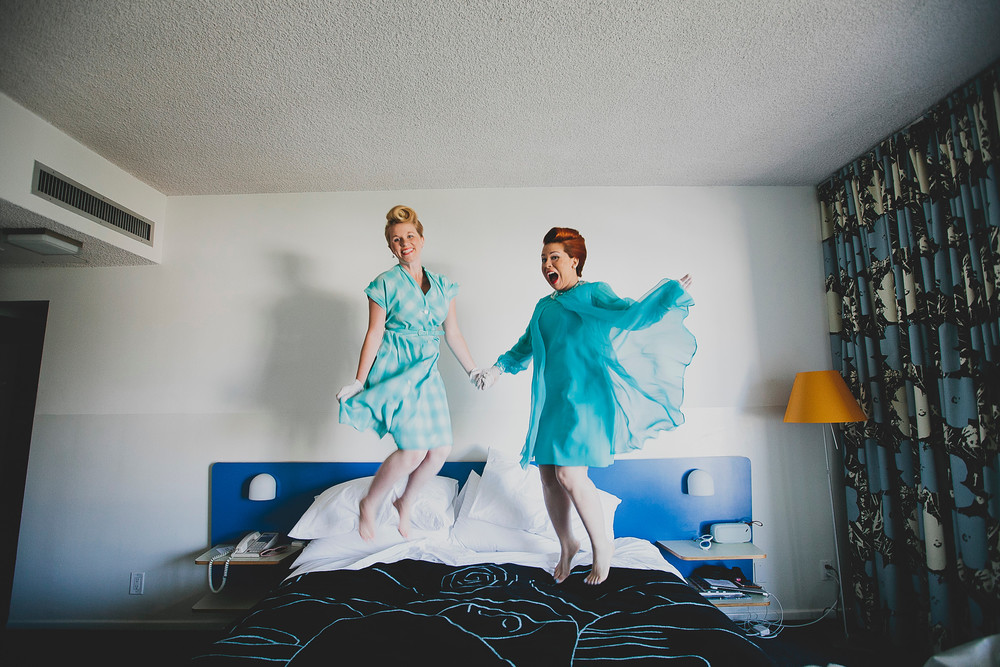 "As I am a photographer for Flytographer, I am definitely a little biased when it comes to what I have to say about this wonderful company. Having the opportunity to be in front of the camera for once was truly magical. With Jen as our concierge and Liz as our photographer, we were in excellent hands. Looking back at our photos puts a huge smile on my face! How amazing is it to be taken back to those exact moments, all thanks to the service that is Flytographer!" – Andrea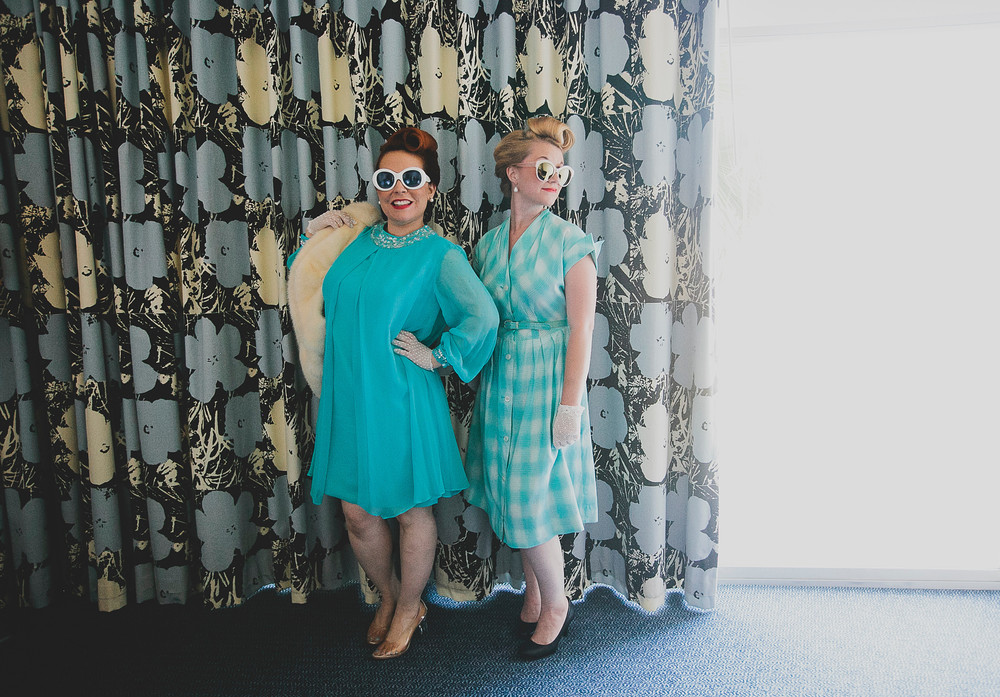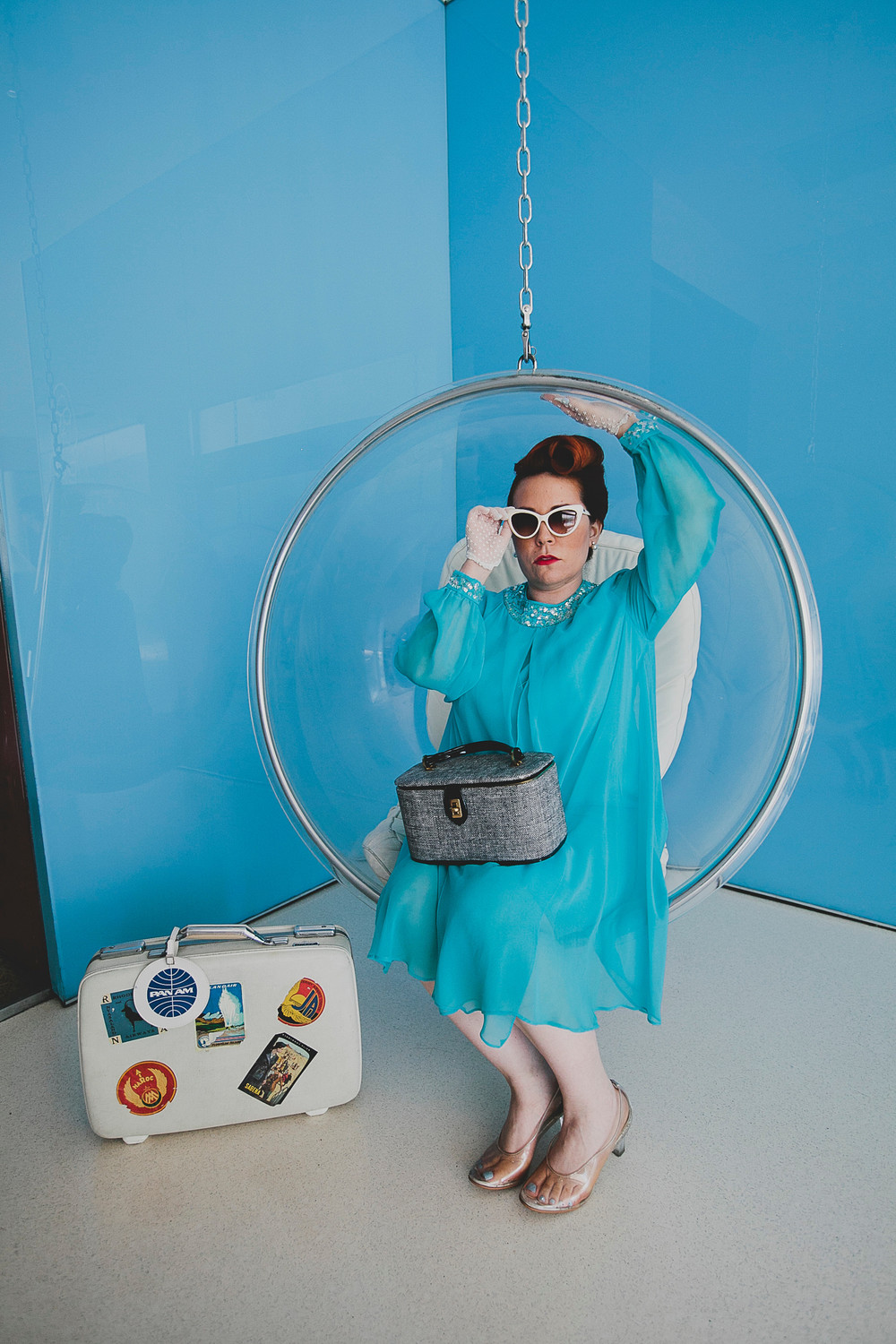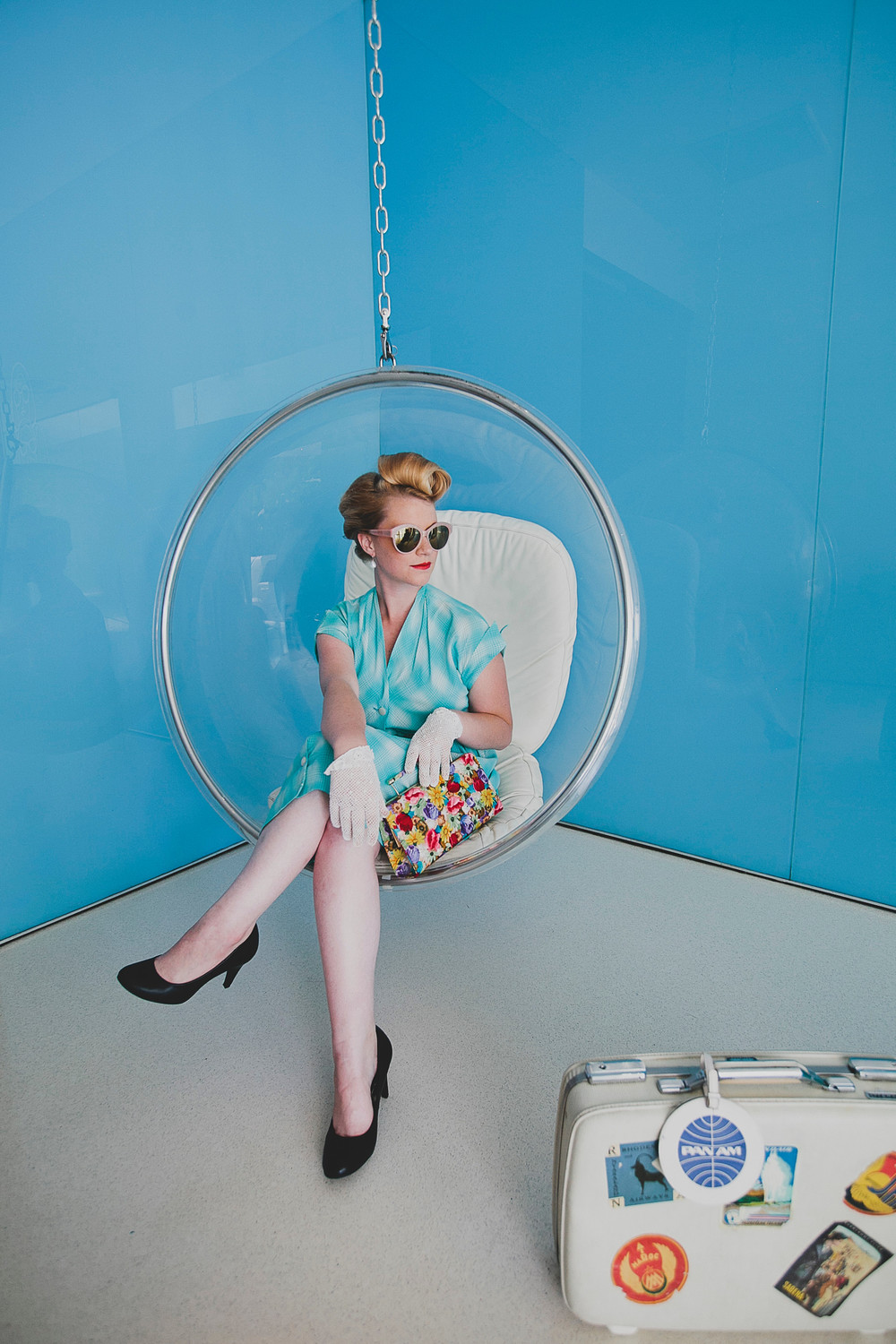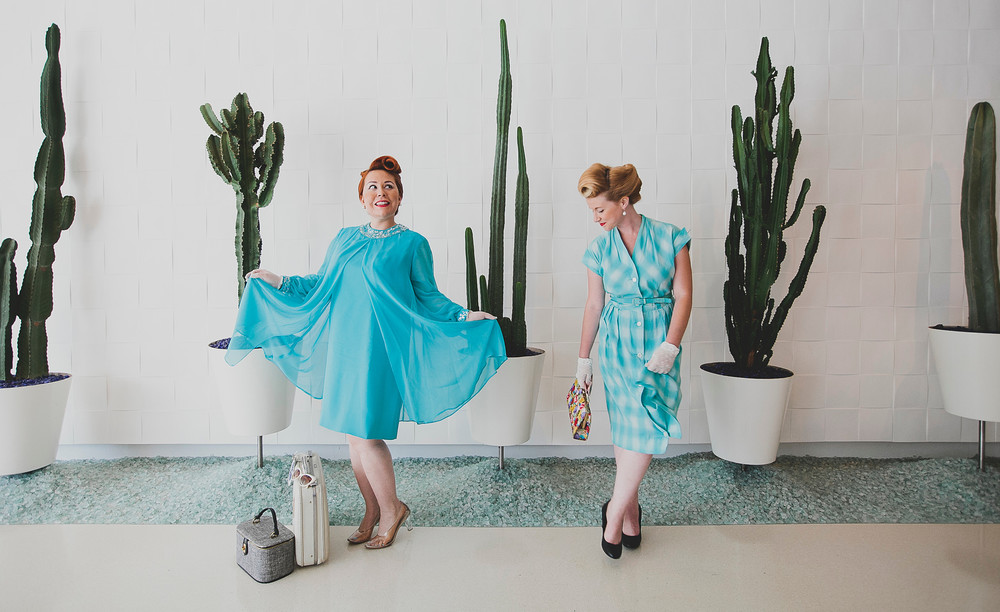 Where would you like to go with your best friend?