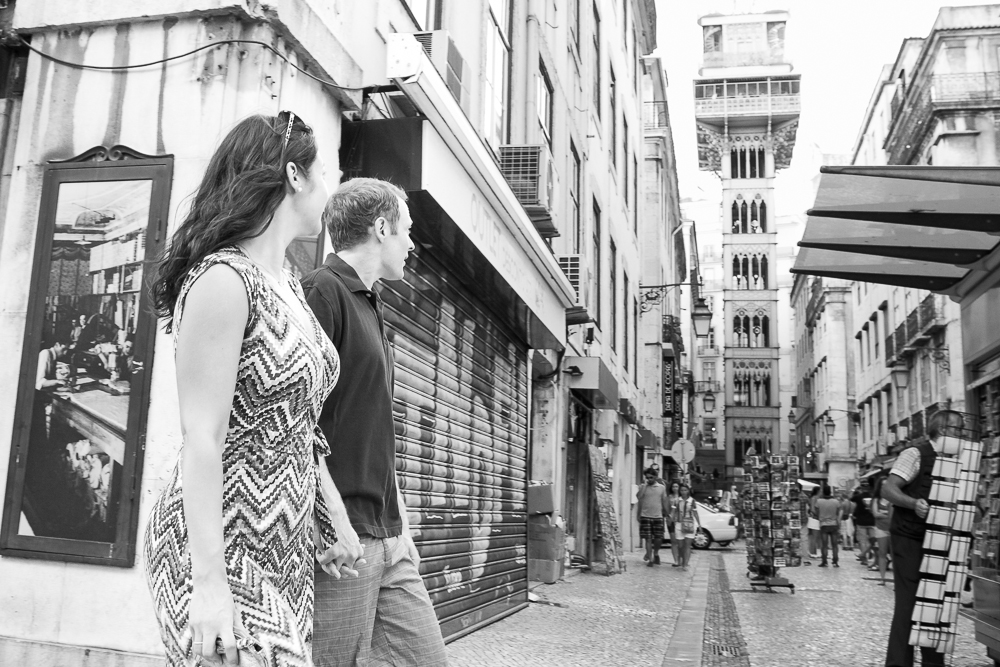 I met Jana at a wedding show last March (pre-launch!) and she was super excited about the idea of Flytographer. I promised her I would get a Flytographer in Lisbon before her honeymoon in August. So she added a Flytographer gift card to her wedding registry, a good friend gifted it to her and BOOM, they were off. I got this beautiful letter from her after she arrived home… "Flytographer and Lisbon were both so great! We got the pics and absolutely love them! I've been dying to tell you what an awesome experience we had with Gonçalo!"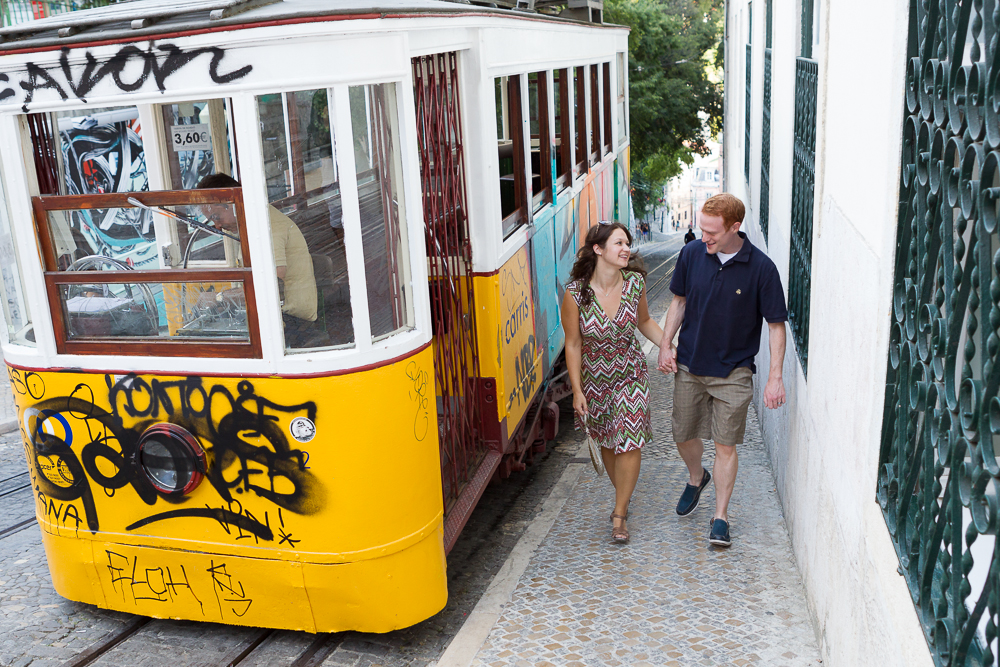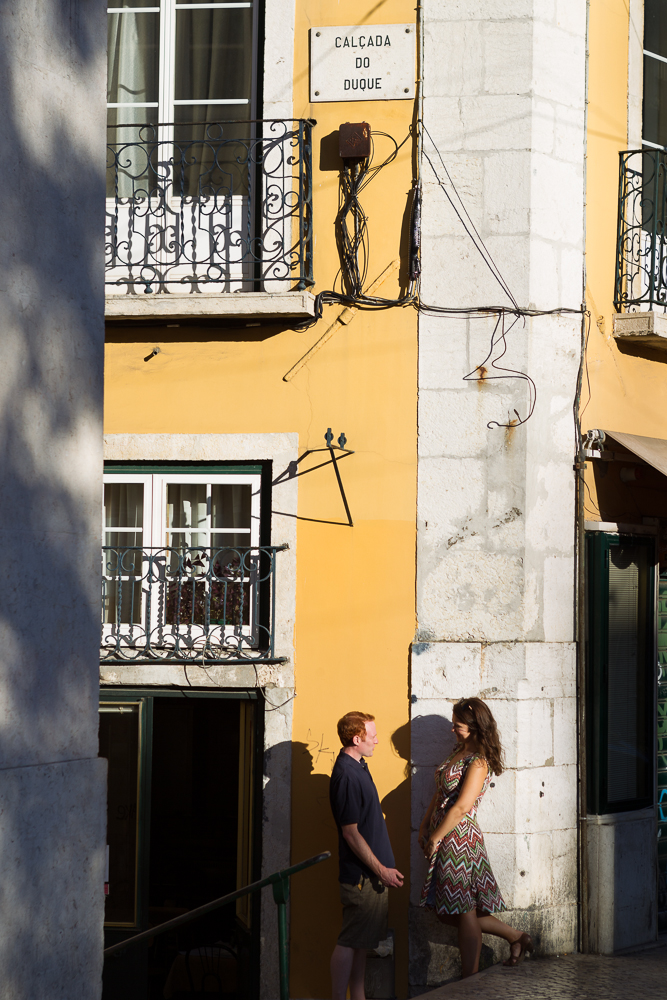 "What a great ambassador you have in him. So personable and talented he is, very welcoming and genuine. The photo shoot was so fun, and we covered a lot of ground in a short time! I even elbowed my way onto the tram at the end to make sure we got a window seat. But the really surprising spin-off was having a beer with Gonçalo afterward and getting to know him. Flytographer is such a great way to rub elbows with a local! What a good window into Portuguese culture we had by talking to him. And as the three of us chatted at that cafe on the edge of Praca do Comercio we realized we also essentially had front row seats (talk about right place at the right time!) to witness this awesome staged light show event projected on that magnificent arch depicting the entire history of Portugal. We hung out for 2 hours there probably, just sharing stories — of how Ben & I met, how he met his girlfriend — and getting to know each other. Then we said we were hungry and Gonçalo showed us to this great little restaurant nearby that he personally recommended. Needless to say, meeting him and taking part in Flytographer was definitely a high point of our days in Lisbon. 
But my favourite memory was when we were sitting at the cafe, reflecting on how cool this Flytographer experience had just been for all of us, and what a great idea this was and we all got that feeling that we'd just taken part in something that was going to be really huge some day. 
You are literally bringing people together all over the globe. How awesome is that.
Hope you're well — I see you're in 50 cities now!! — you must be so busy. This is gonna be so fun to watch you grow."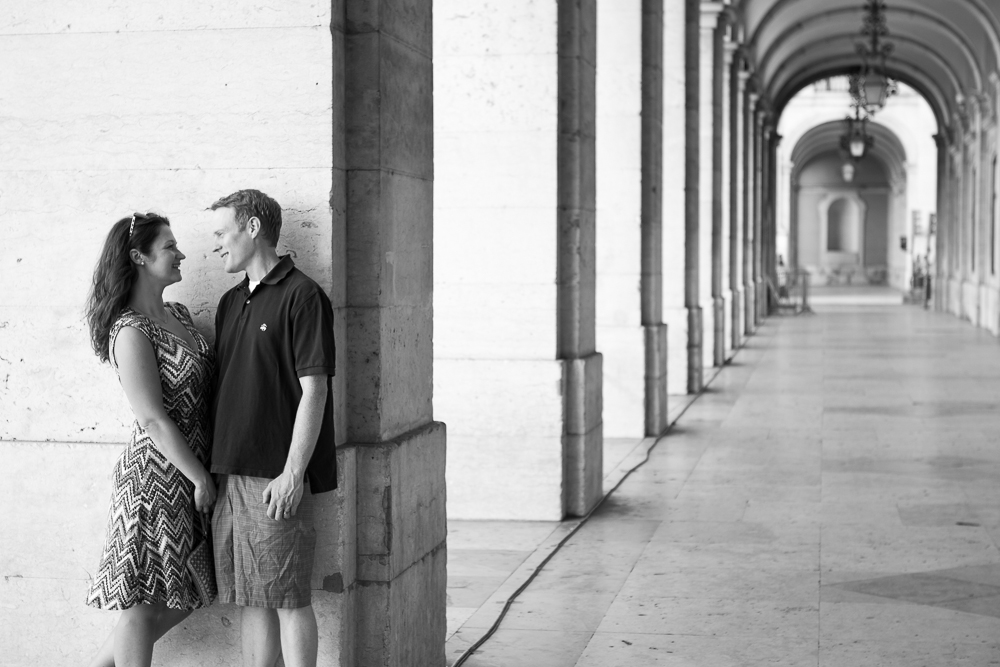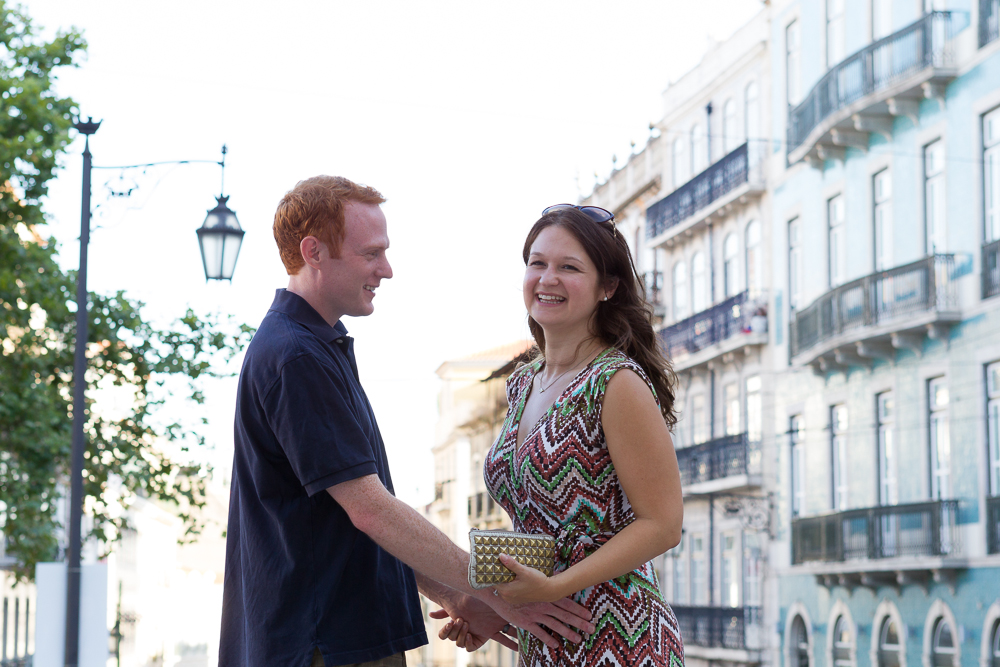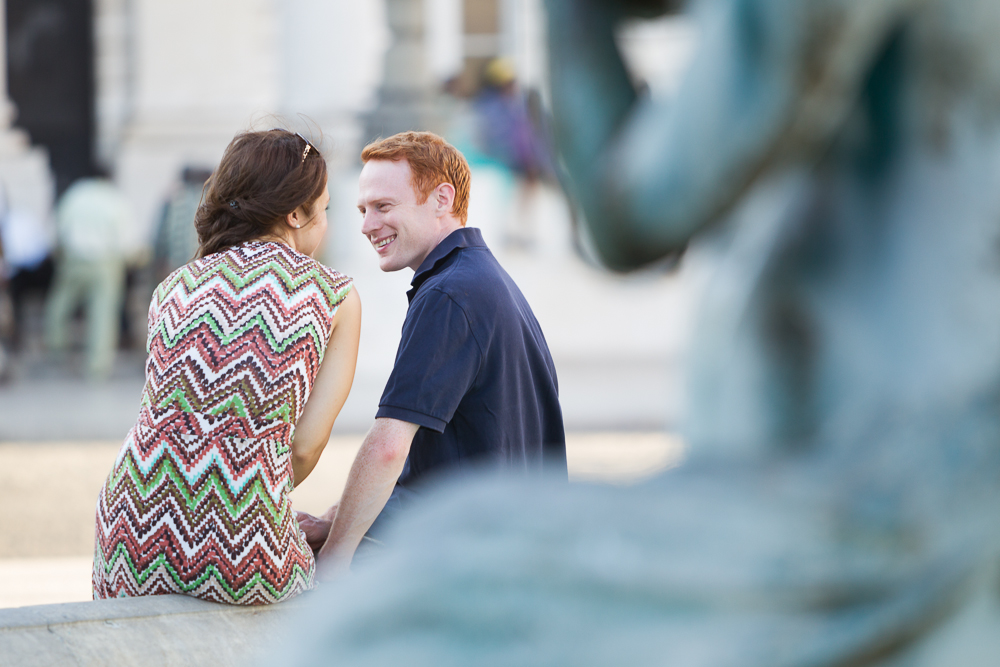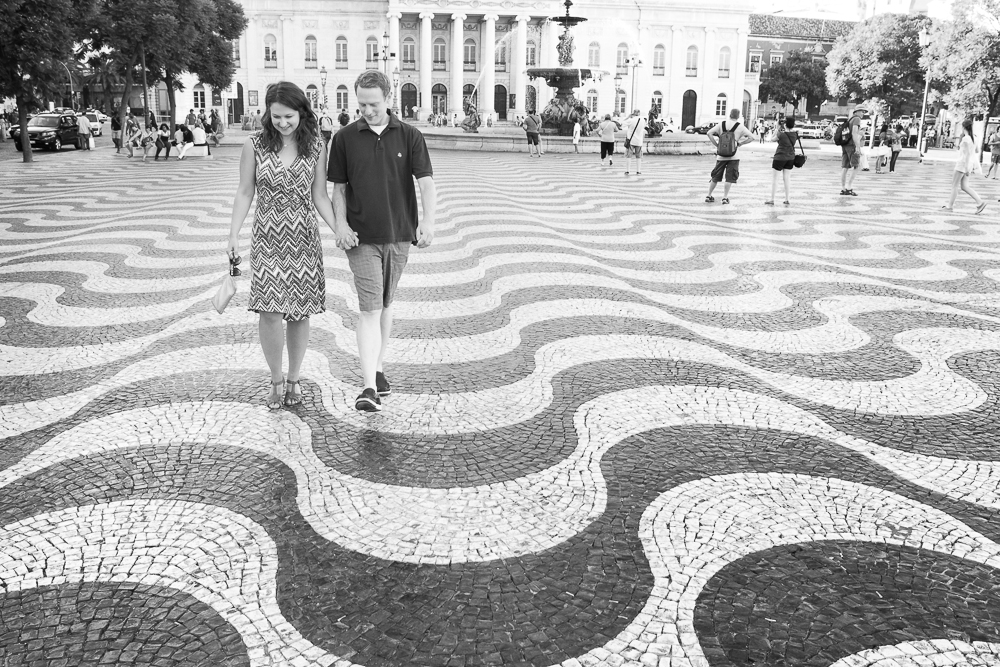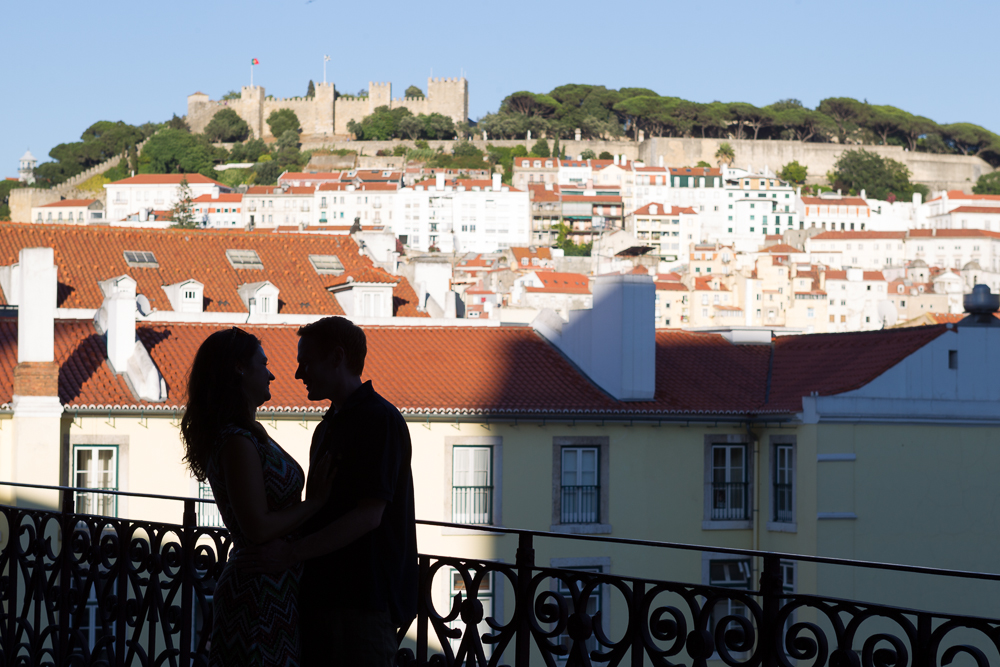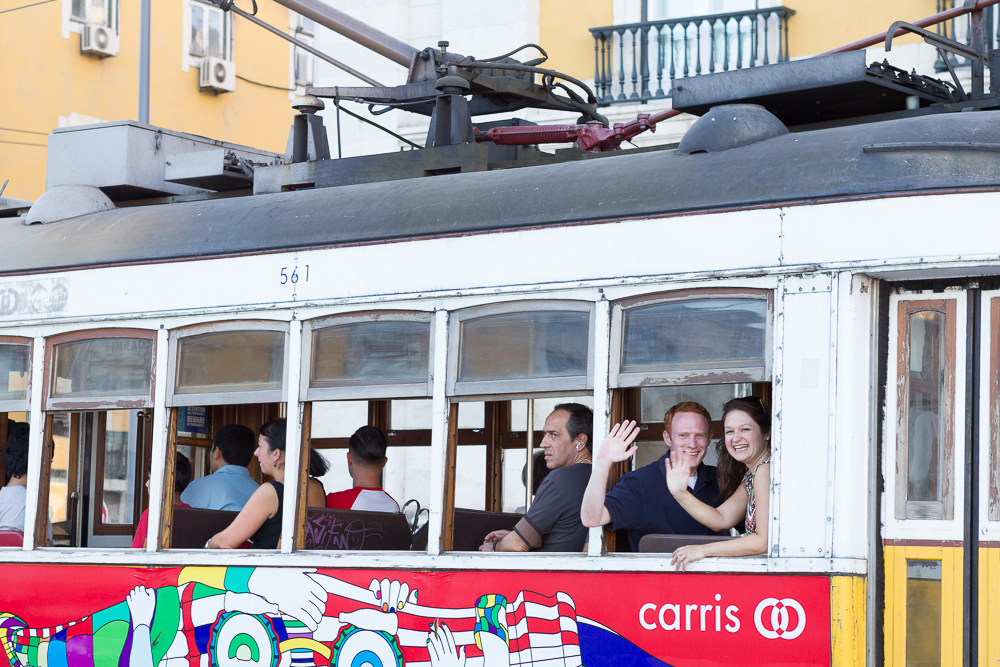 Photographer: Gonçalo in Lisbon
PS – This is not the first time our customers have "clicked" (hee hee) with one our vacation photographers and decided to have a drink together after. We LOVE it when that magic happens.
Enjoy this story? I hope it infuses you with as much joy as it does us. Make sure you don't miss any of our future "The Story Behind The Shoot" updates by subscribing to our email newsletter…
Abrigado! xo