See more: anniversary – couples – love – engagement – Los Angeles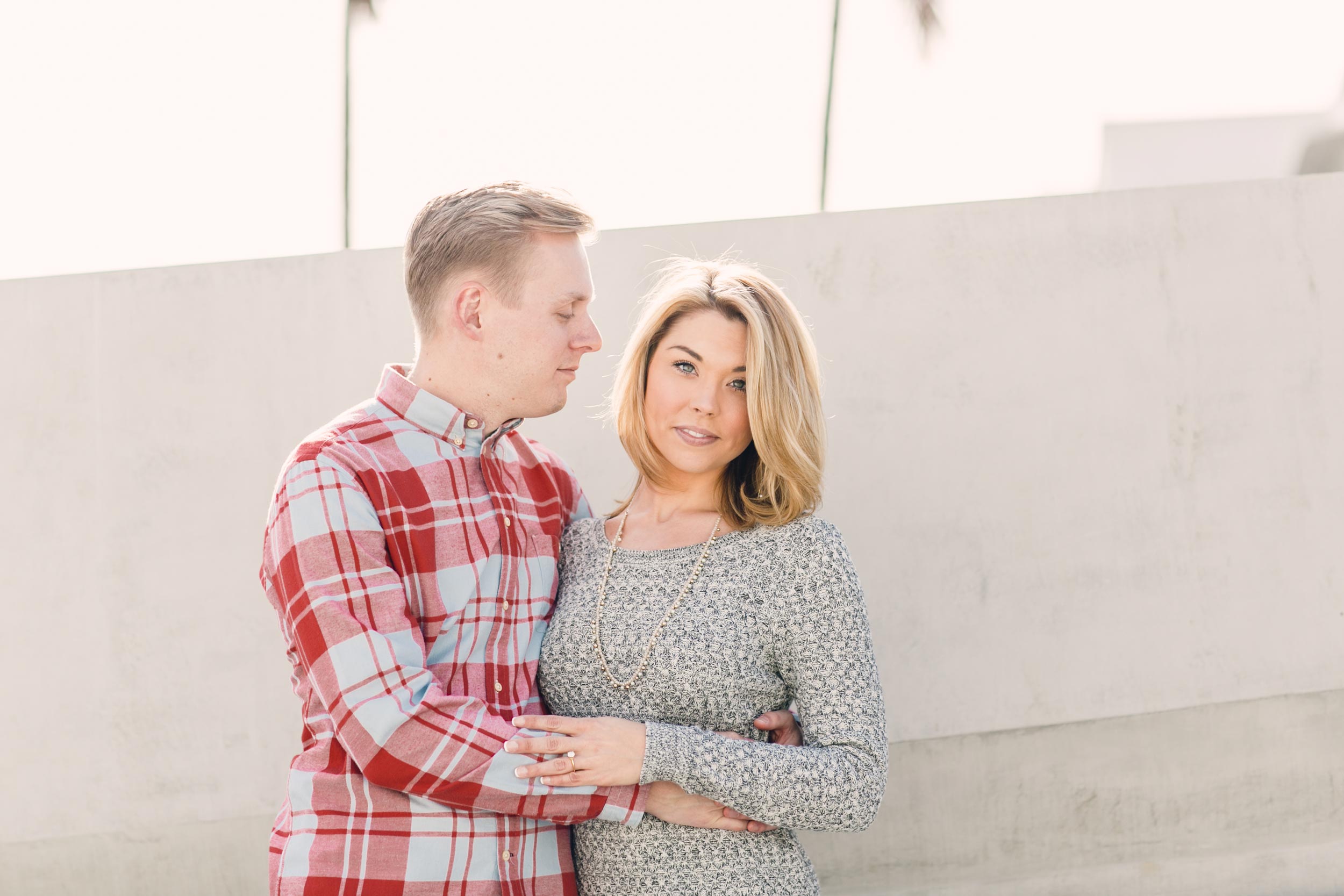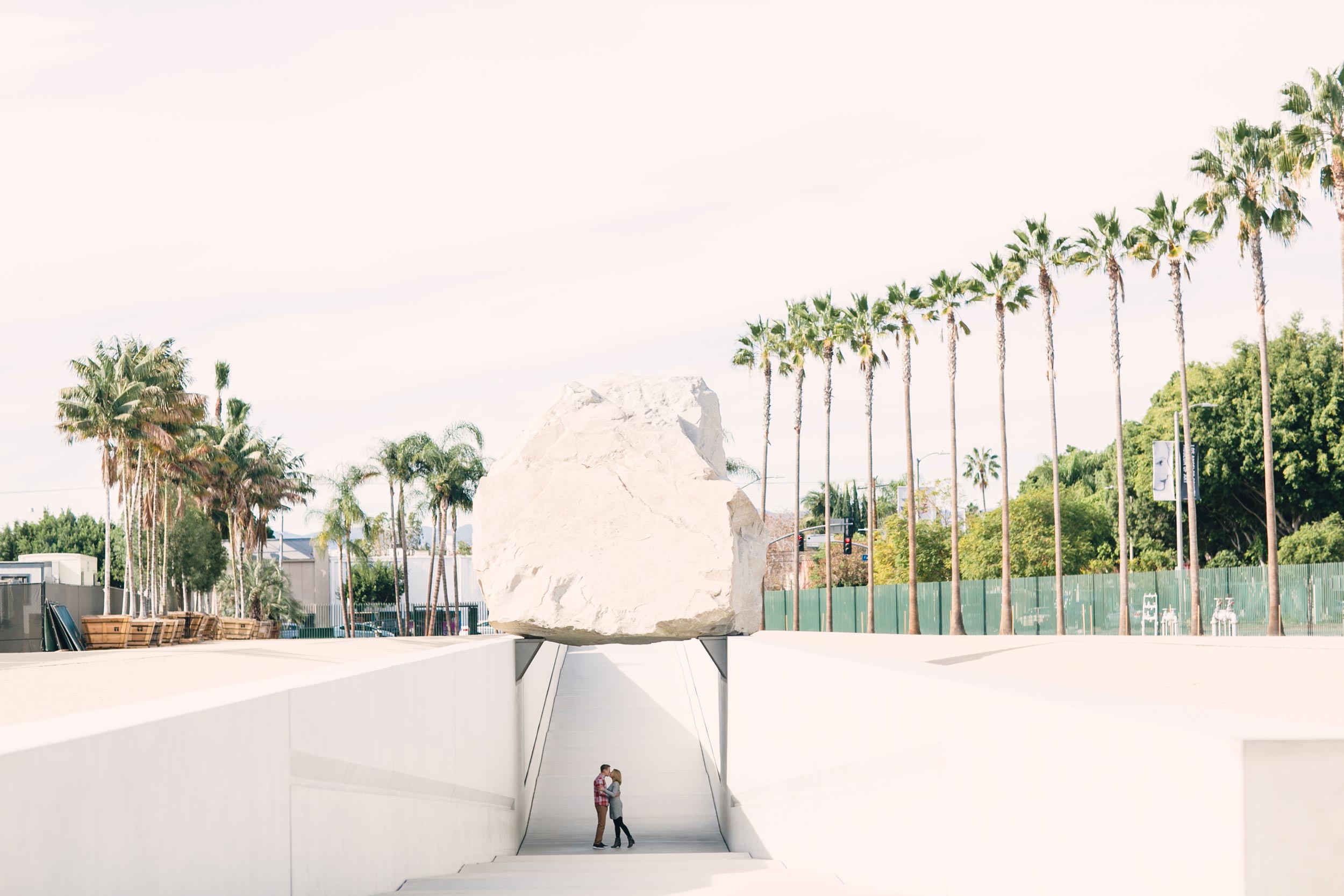 There's nothing quite like packing the car up, rolling the windows down, turning up the tunes and hitting the highway for a road trip. Mike and MacKenzie planned an L.A. road trip for their second anniversary and weddingmoon (if that's not already a thing, it is now). Flytographer Andrea was part of their plan to have a sports-filled, entertaining adventure wandering around L.A.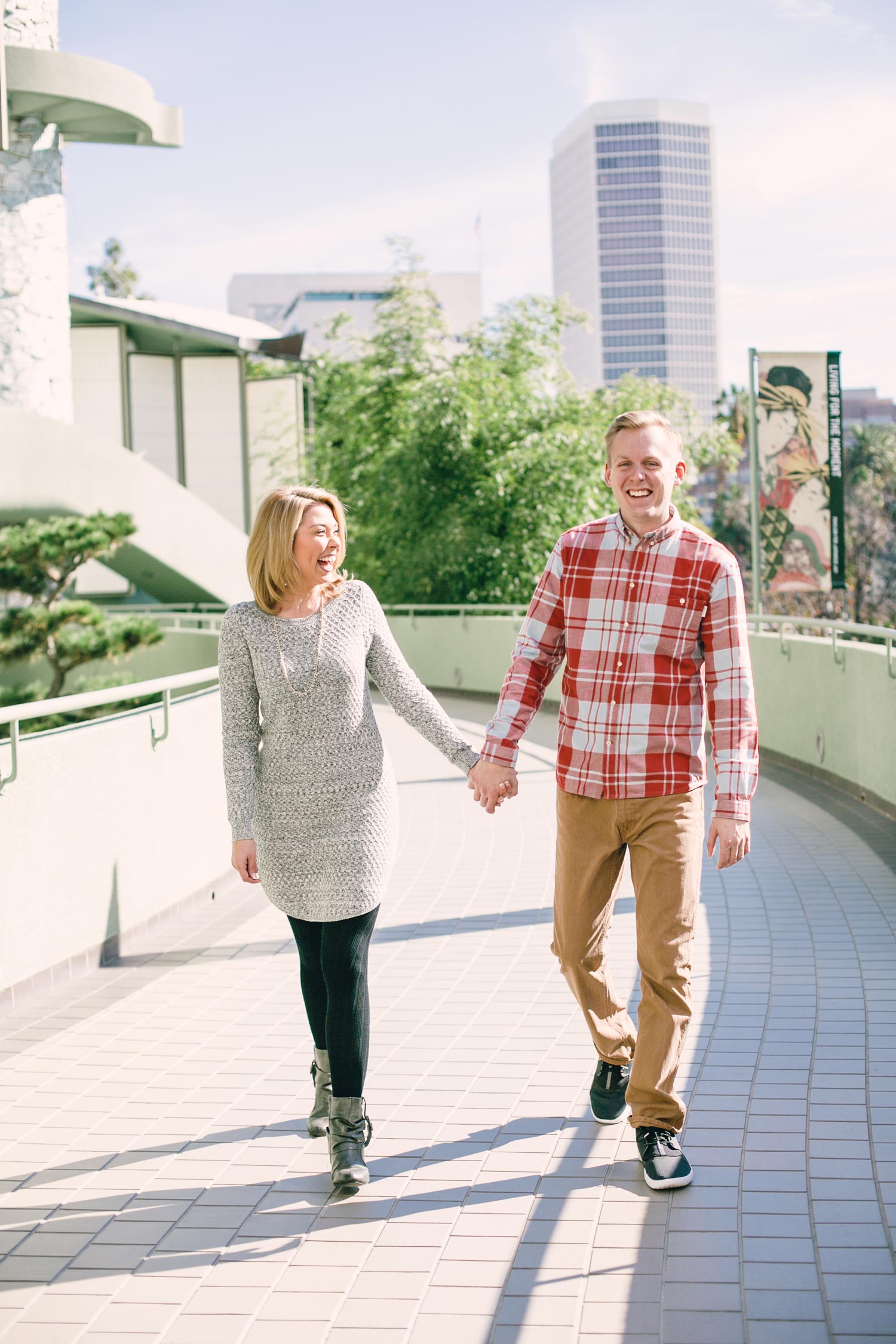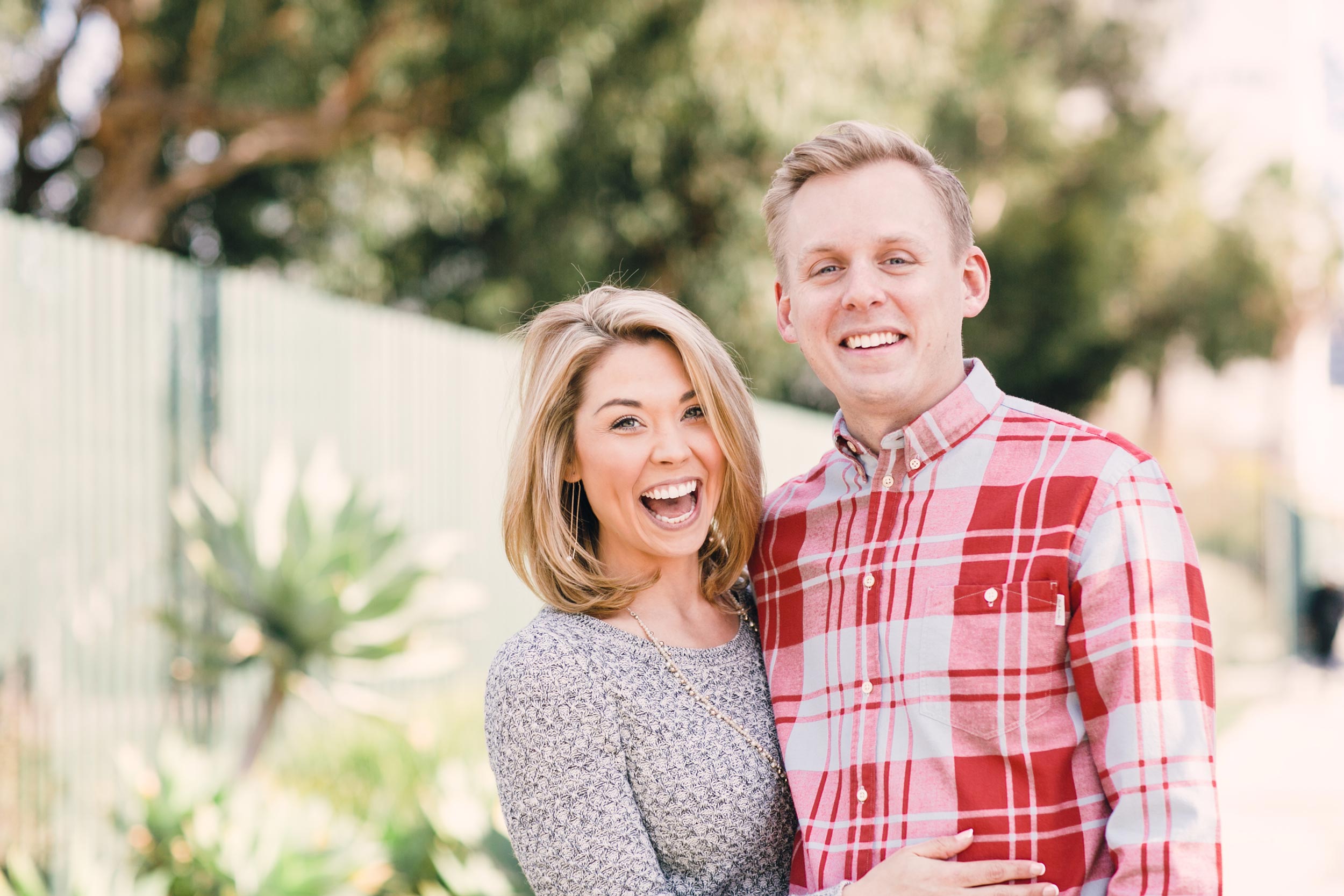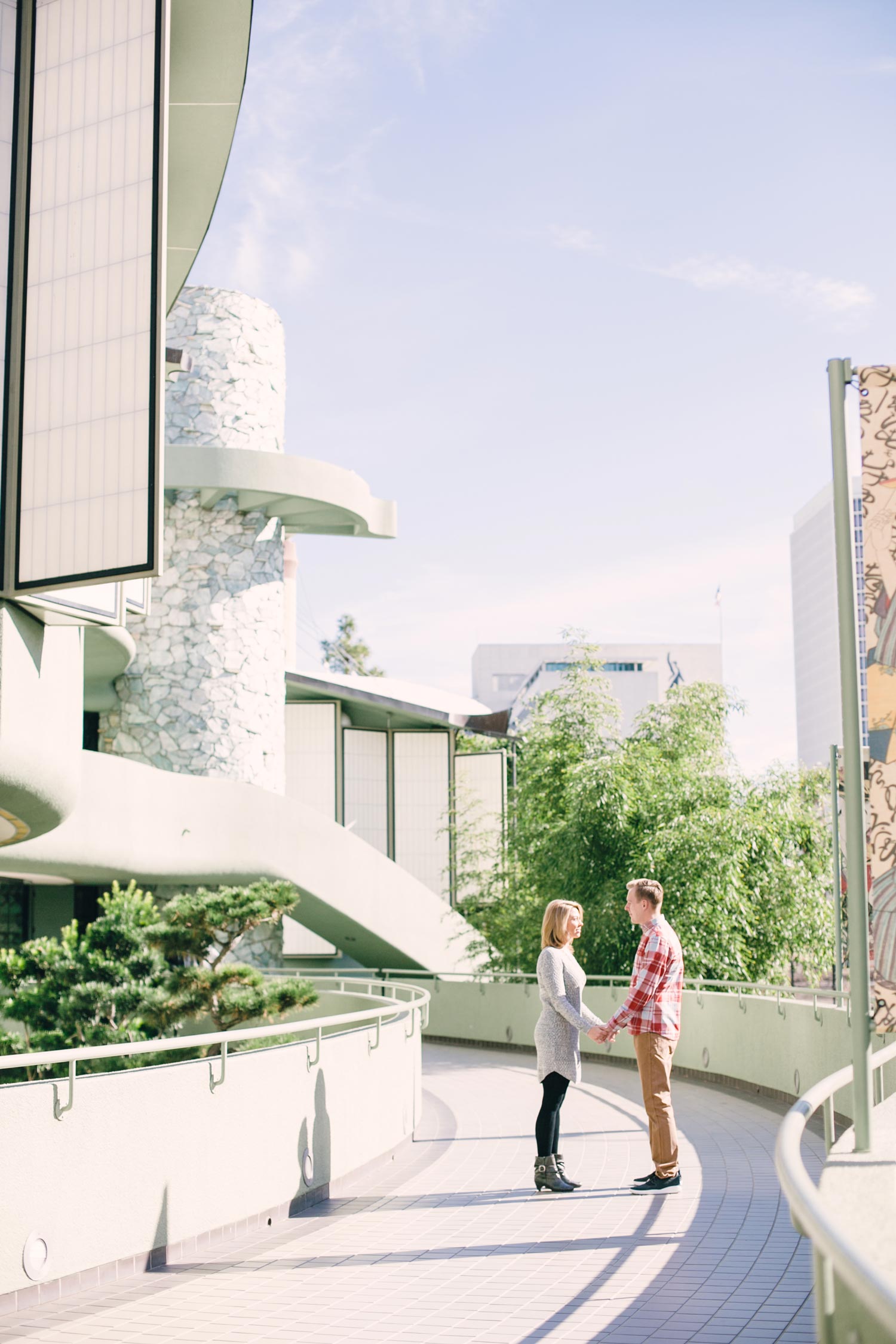 THEIR STORY
"We are getting married in 2016, so we knew that 2015 was our last chance to get the travel bug out of us. L.A. is an easy drive from Las Vegas, so it was a natural choice for a special trip to celebrate our second dating anniversary. We had never explored the city together and we knew it would be a trip to remember.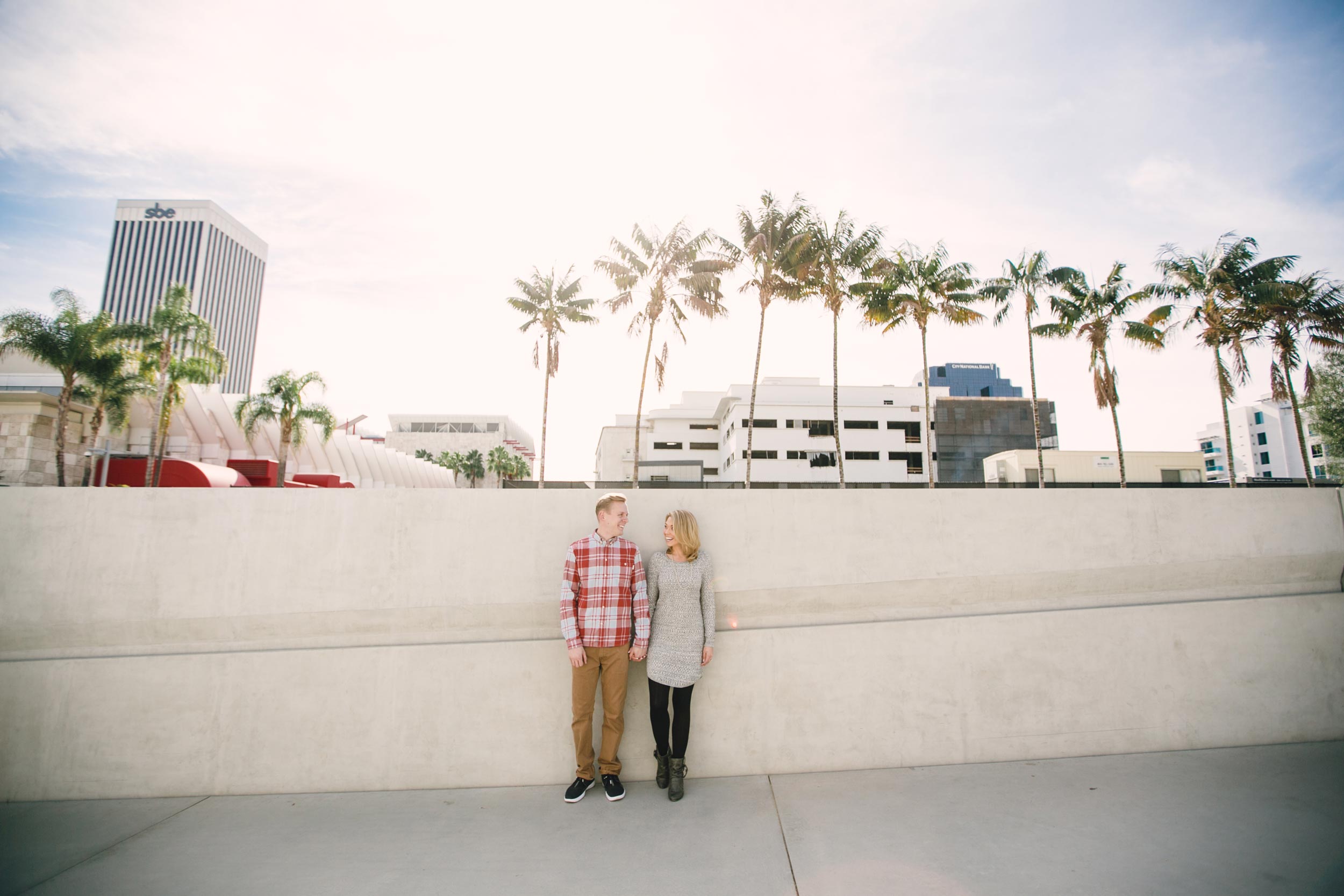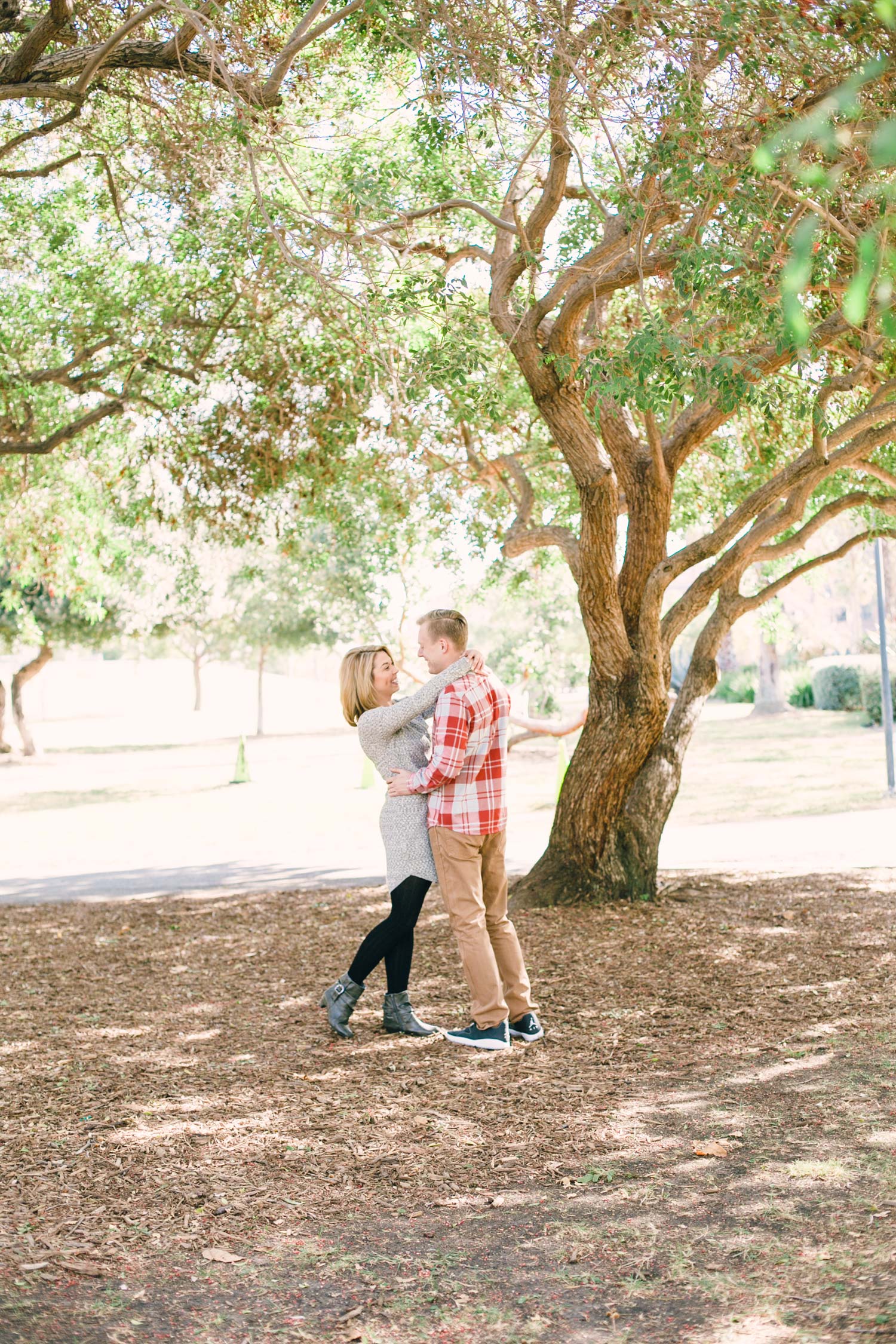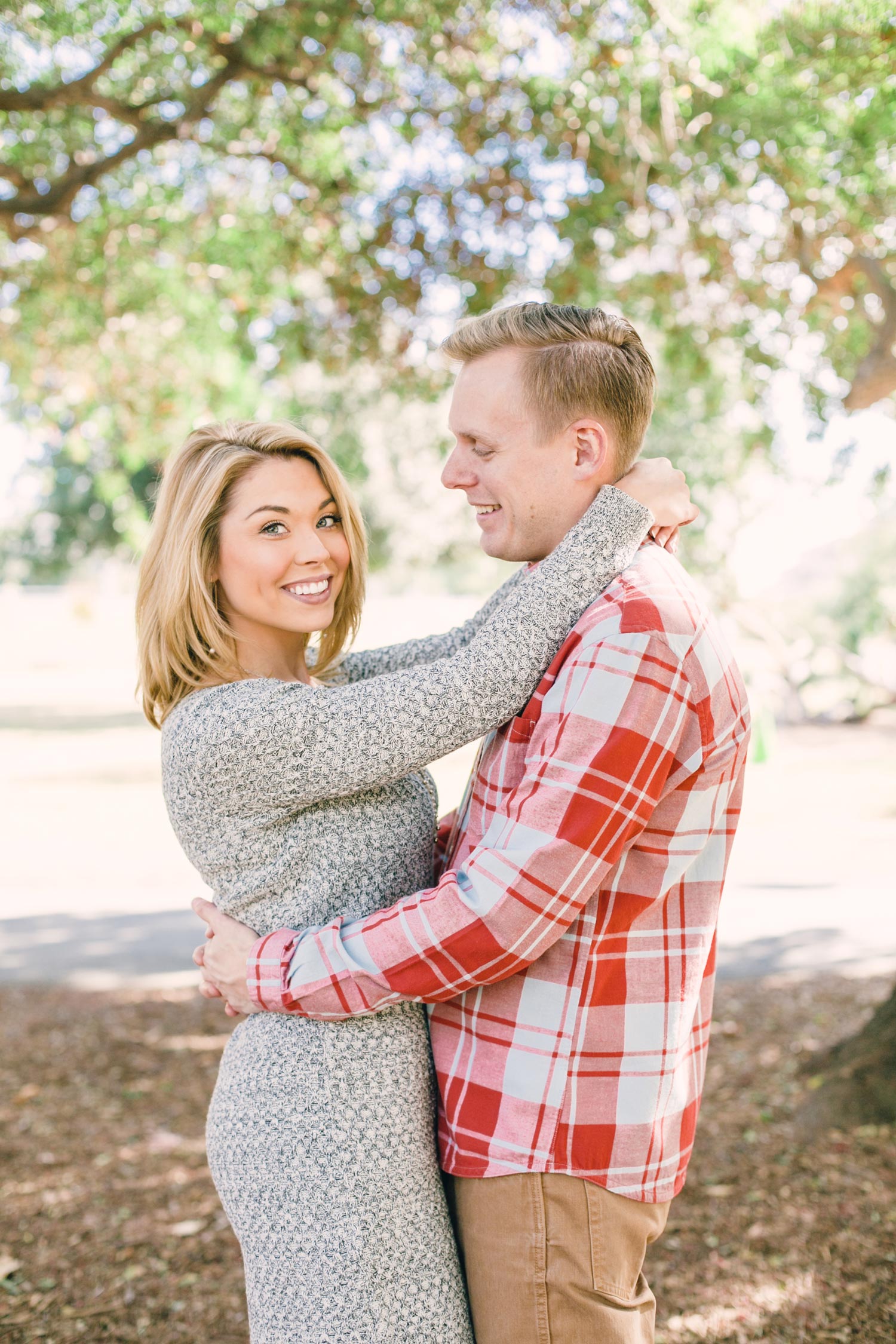 "Los Angeles is a place close to our hearts. From the infancy of our relationship, Mike's passion for sports was evident. Between the Clippers, Dodgers and Kings, the 'manly' part of this trip was covered. But L.A. isn't just about sports, it's about entertainment, art and stunning surroundings. From our 'go-to' coffee place Urth Caffé to enjoying some laughs at the 'Last Comic Standing' show at Saban Theatre in Beverly Hills to our photo shoot location, we had it all planned out.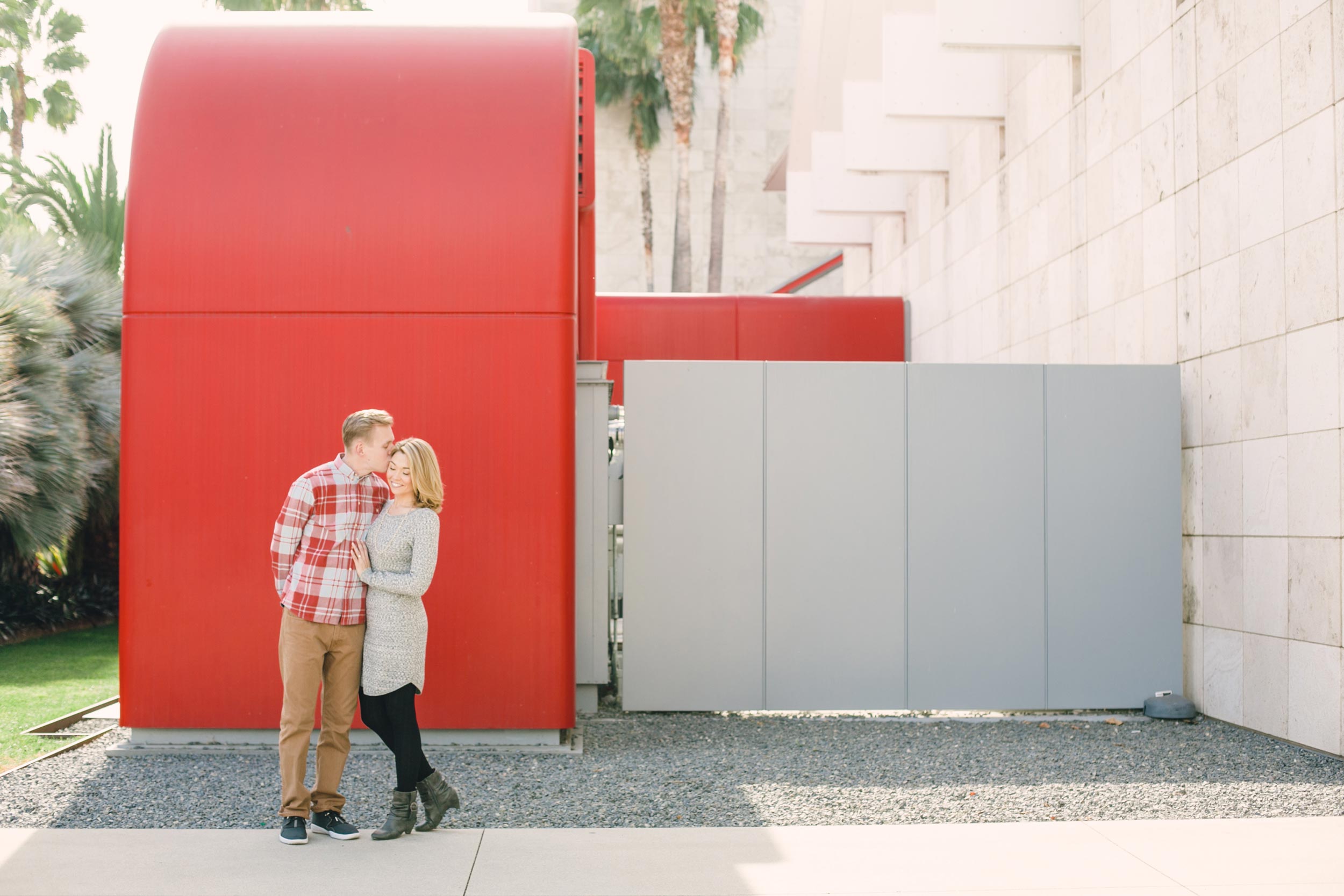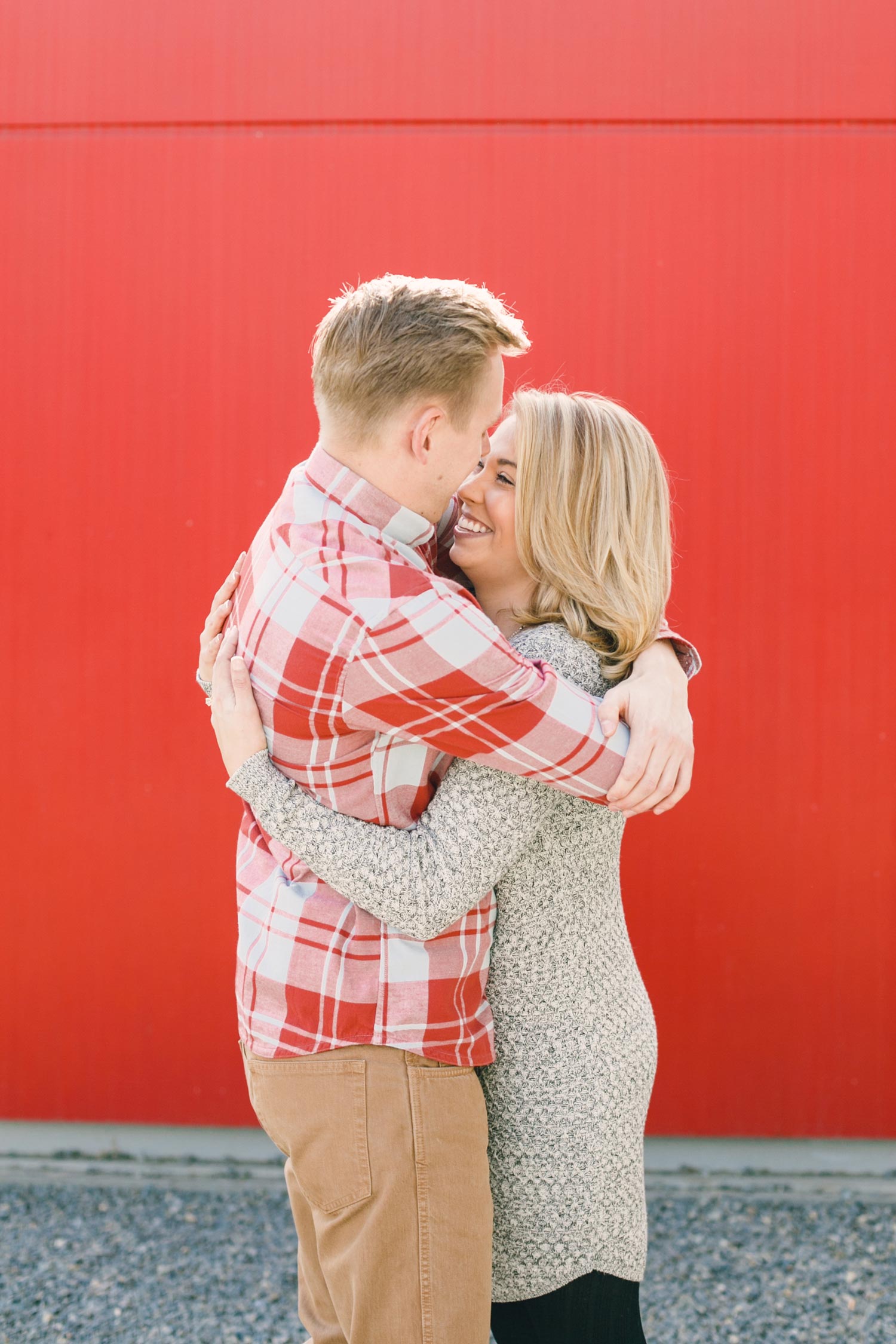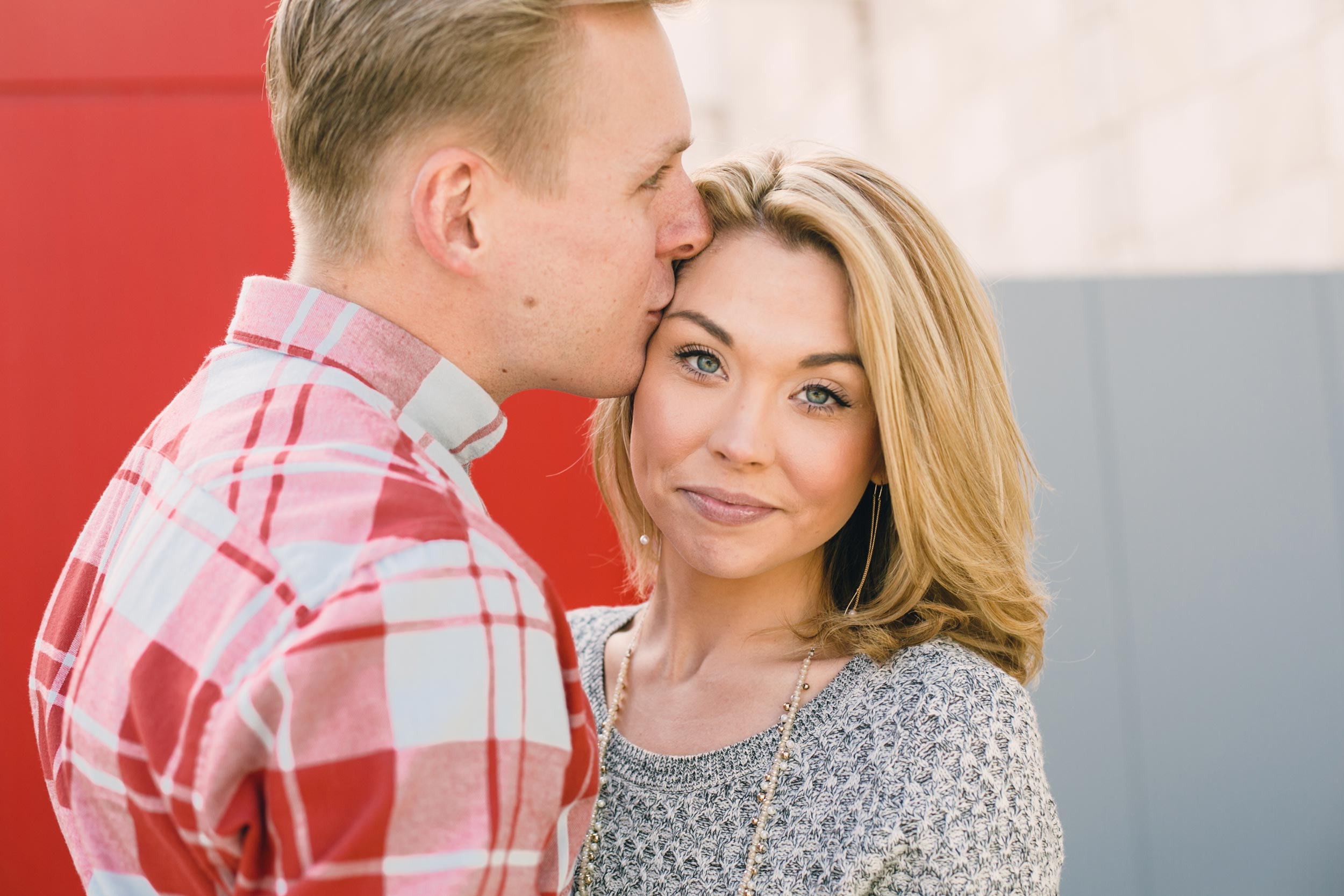 "The secret to a successful L.A. trip really is a plan – it's not easy to drive all over unless your car is your hotel room! We gave ourselves several days for wandering – one day for Griffith Observatory, one day for the beach and one day to see as many sports games as possible (compromise is key!).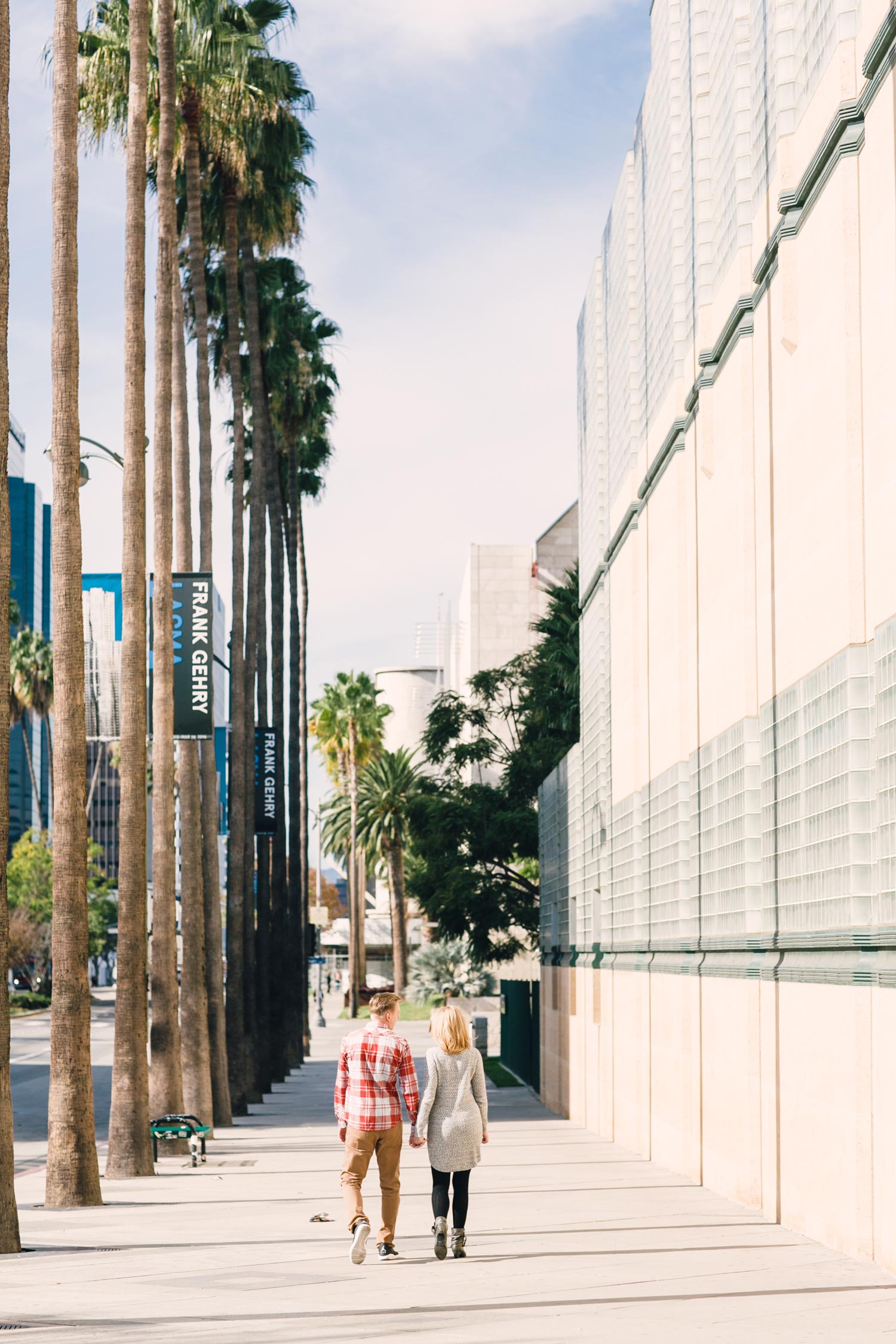 "Before Mike proposed, he had an elaborate plan to do the proposal in L.A. at a site I have obsessed over for years – the famous Urban Light display at LACMA. We decided this would be the perfect location for our Flytographer shoot with Andrea. She was such a treat! This was our second Flytographer shoot – we are officially hooked!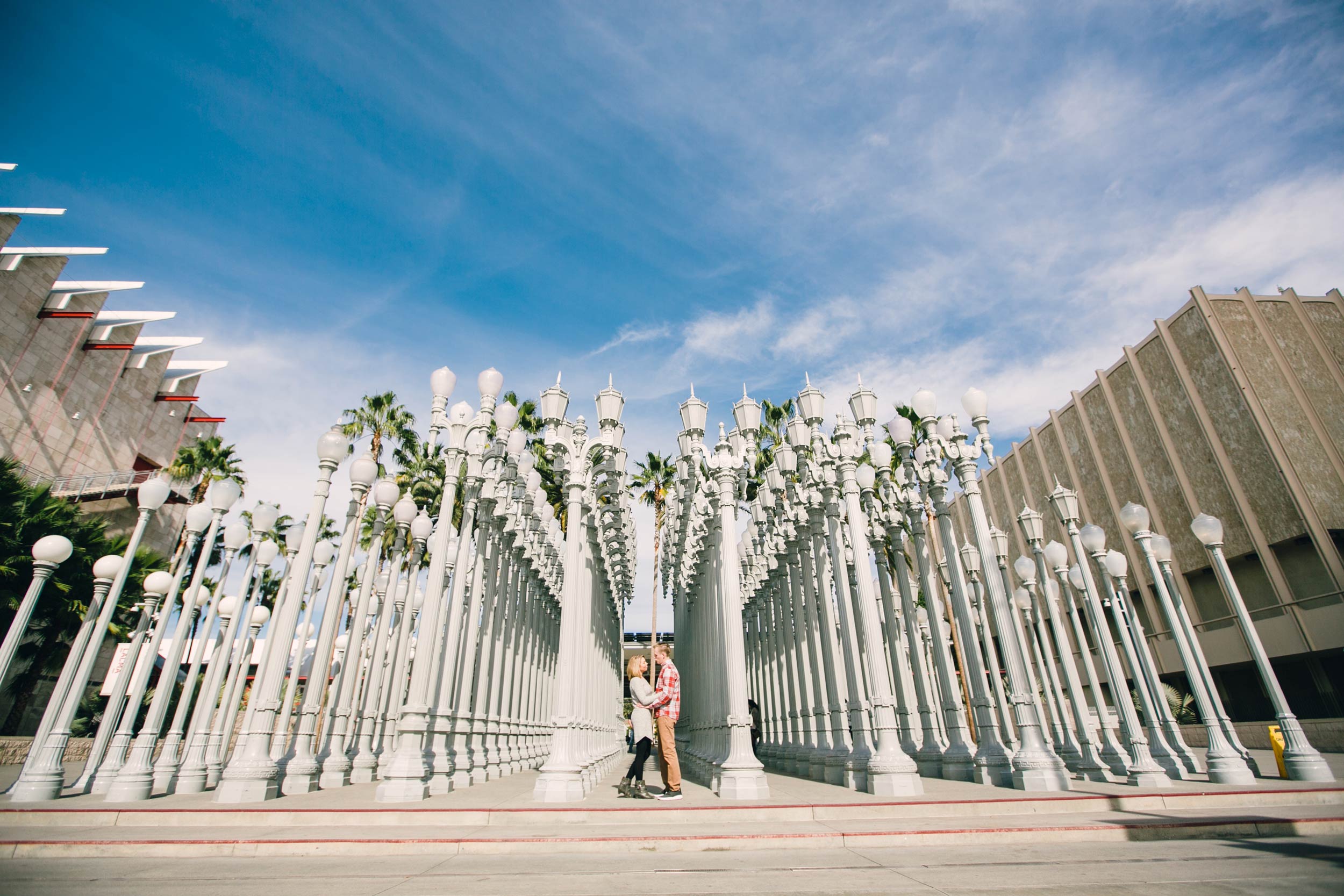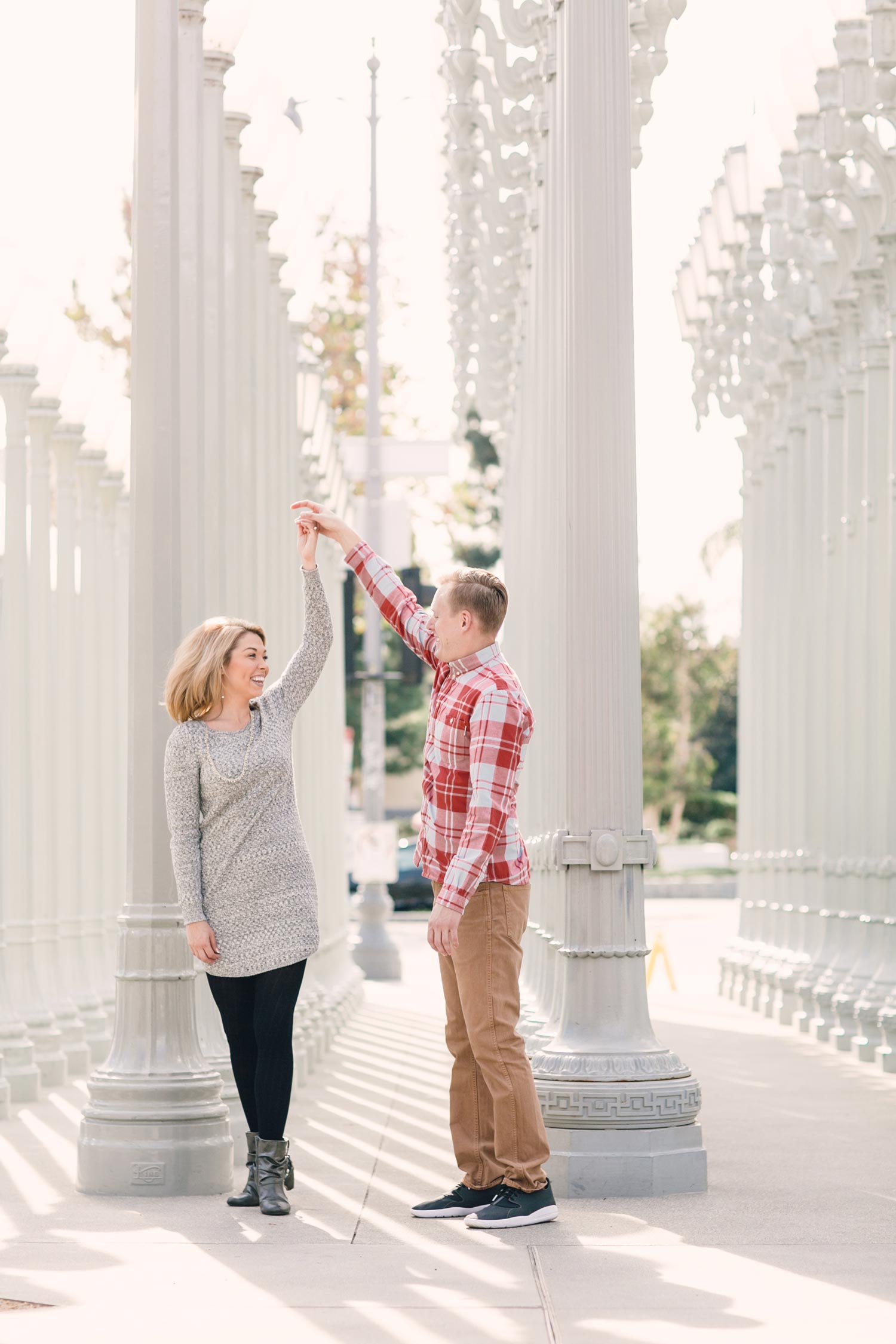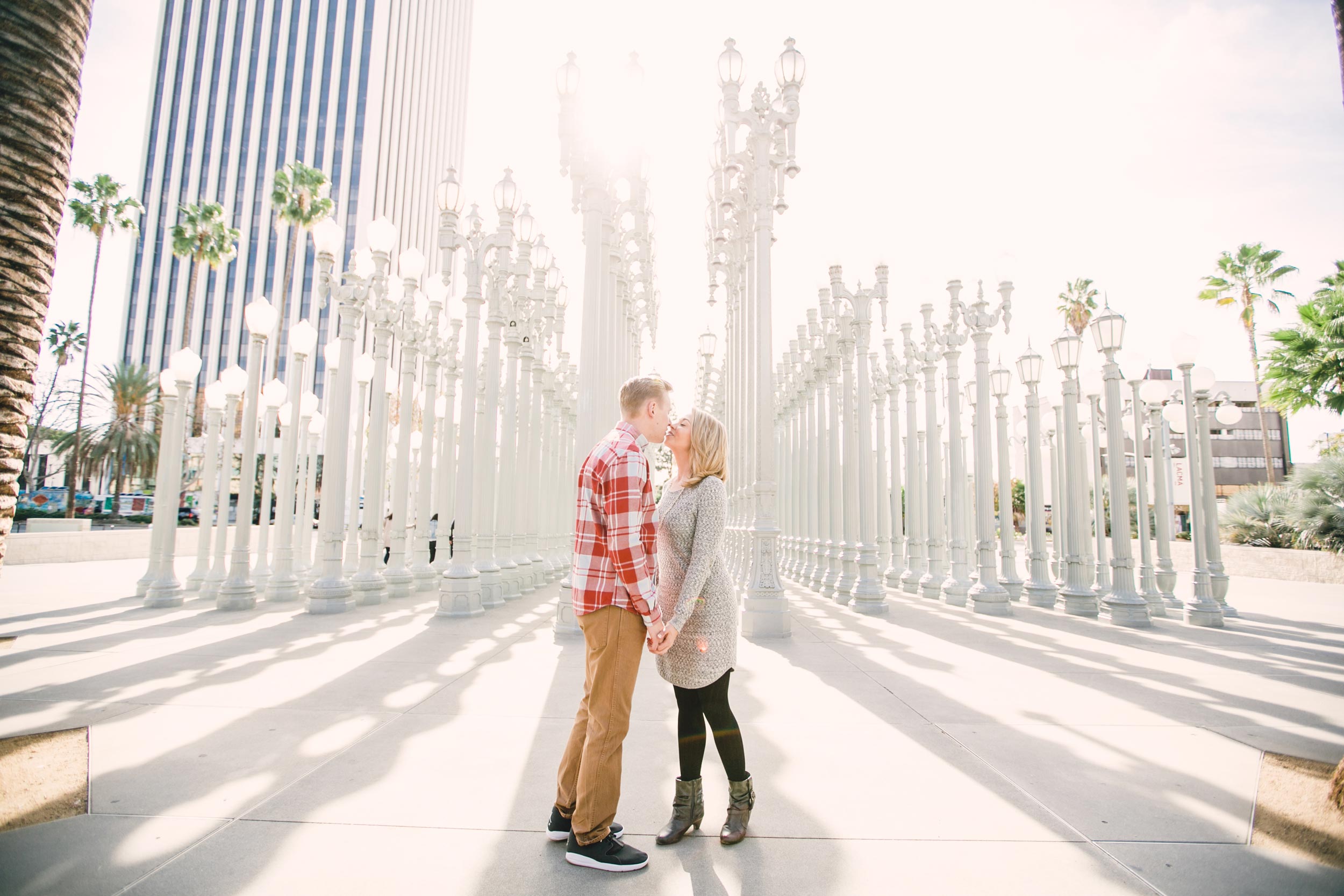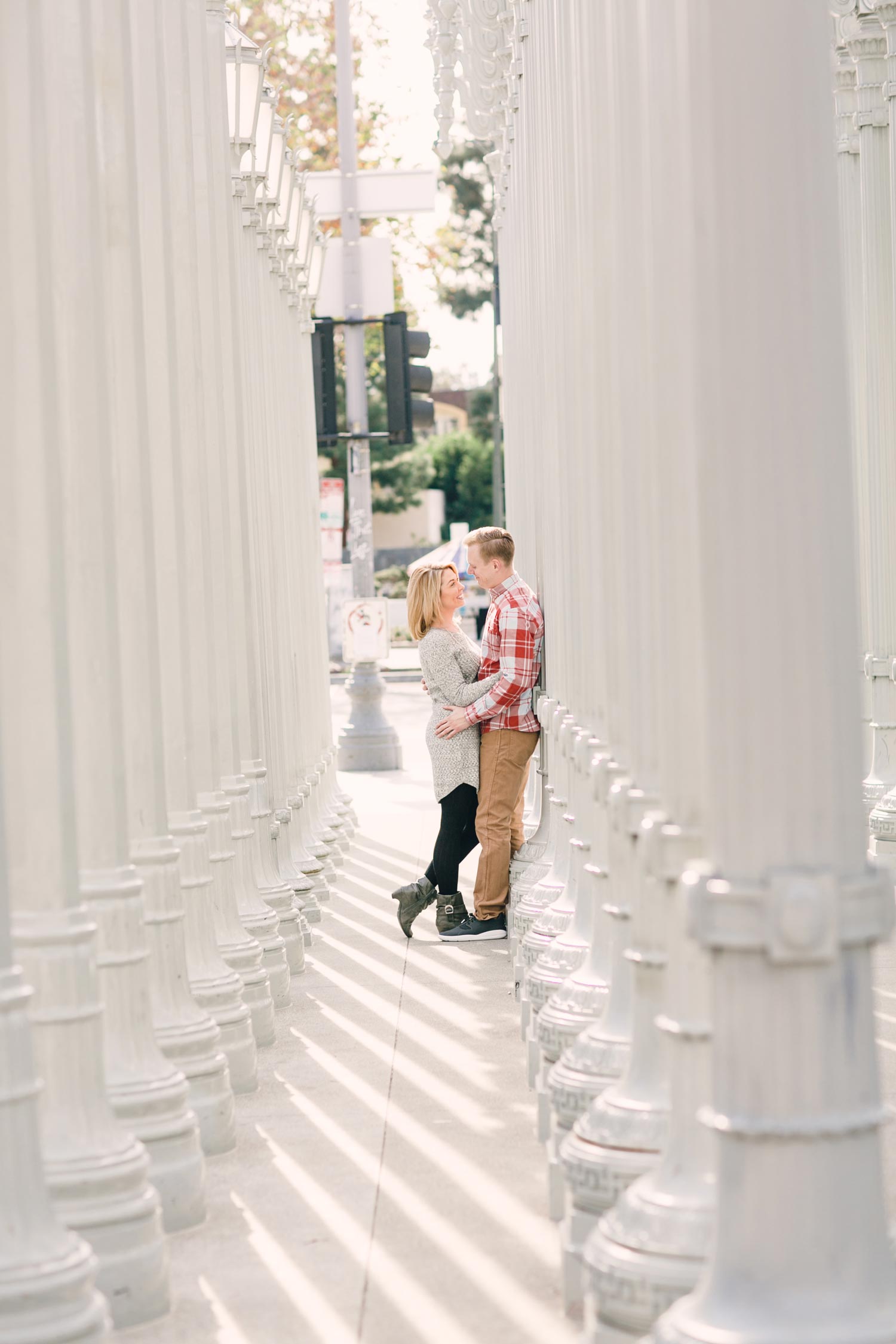 "Mike and I are both military brats. It's hard to find a place to call home when you're so used to moving around. You can imagine how incredible it is to have found a person that brings home to wherever you are." – MacKenzie