Sweethearts since high school, Evan and Caitlin have navigated the sometimes tricky road to adulthood as partners. Always knowing that he wanted to marry Caitlin some day, Evan planned a beautiful proposal with a custom ring and a meaningful location. Read on for their love story.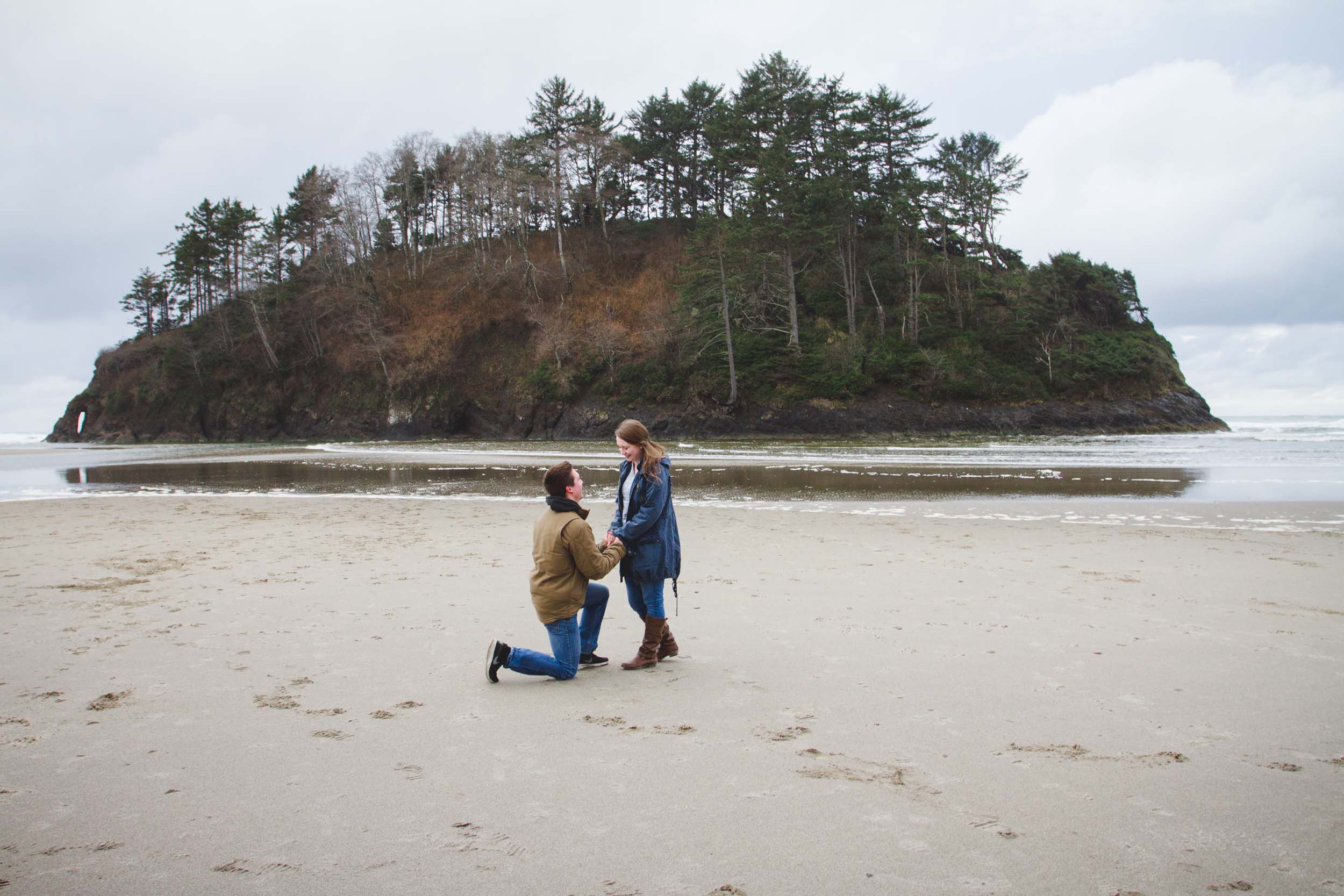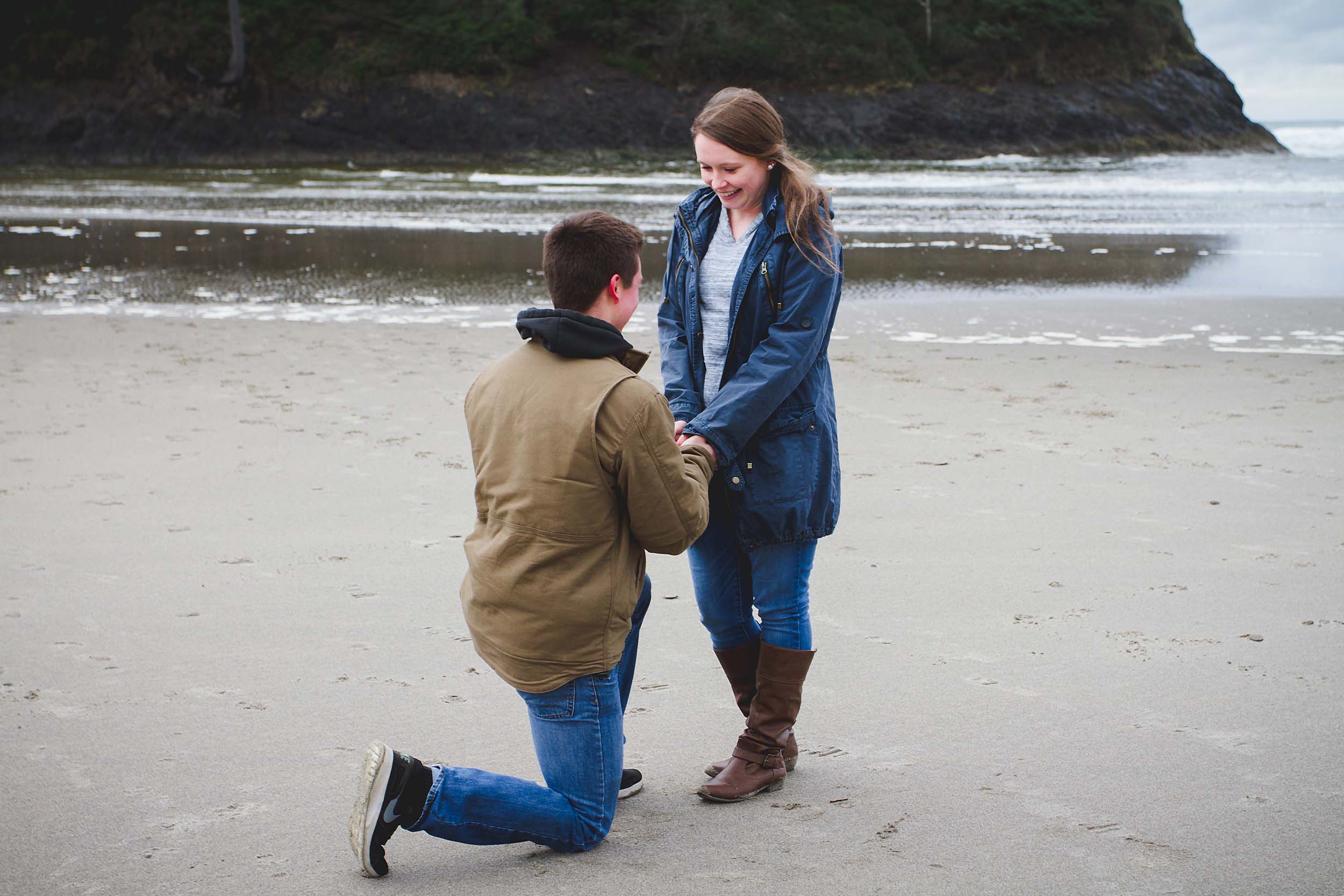 THEIR LOVE STORY
"Our love story began when Evan and I were both 15. I thought he was the nicest guy and was super mature for our age. Since he was so shy at first, I knew I would need to be the one to initiate the relationship. Once we really started to talk, it was an instant connection! A few weeks into summer break, we started dating and have been together since! It was a really special moment to graduate together. After high school, we motivated and encouraged each other to find our careers. I will be graduating with a degree in social work soon and Evan is currently working towards becoming an electrician. It has been an amazing experience to become adults together and figure out life with each other." – Caitlin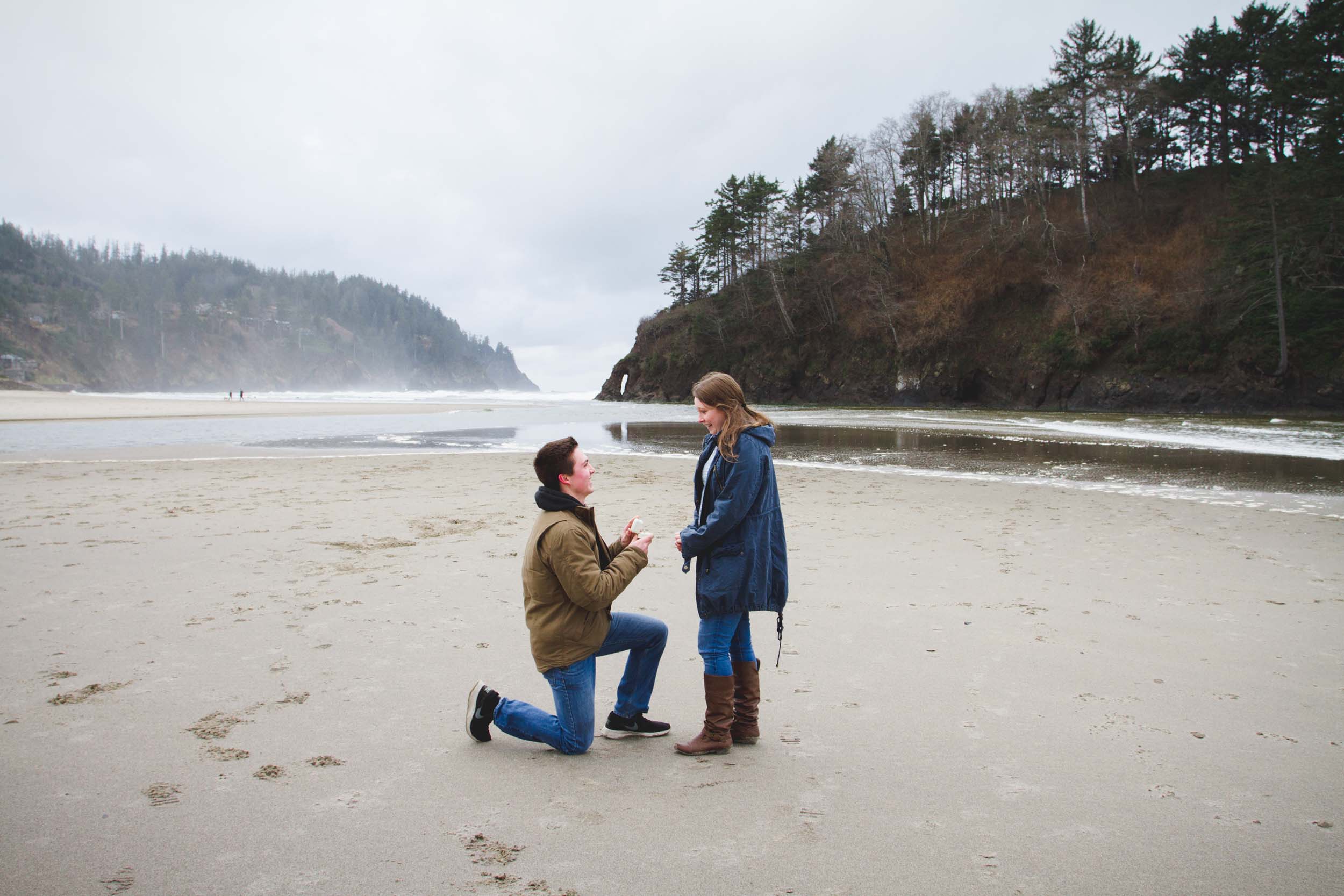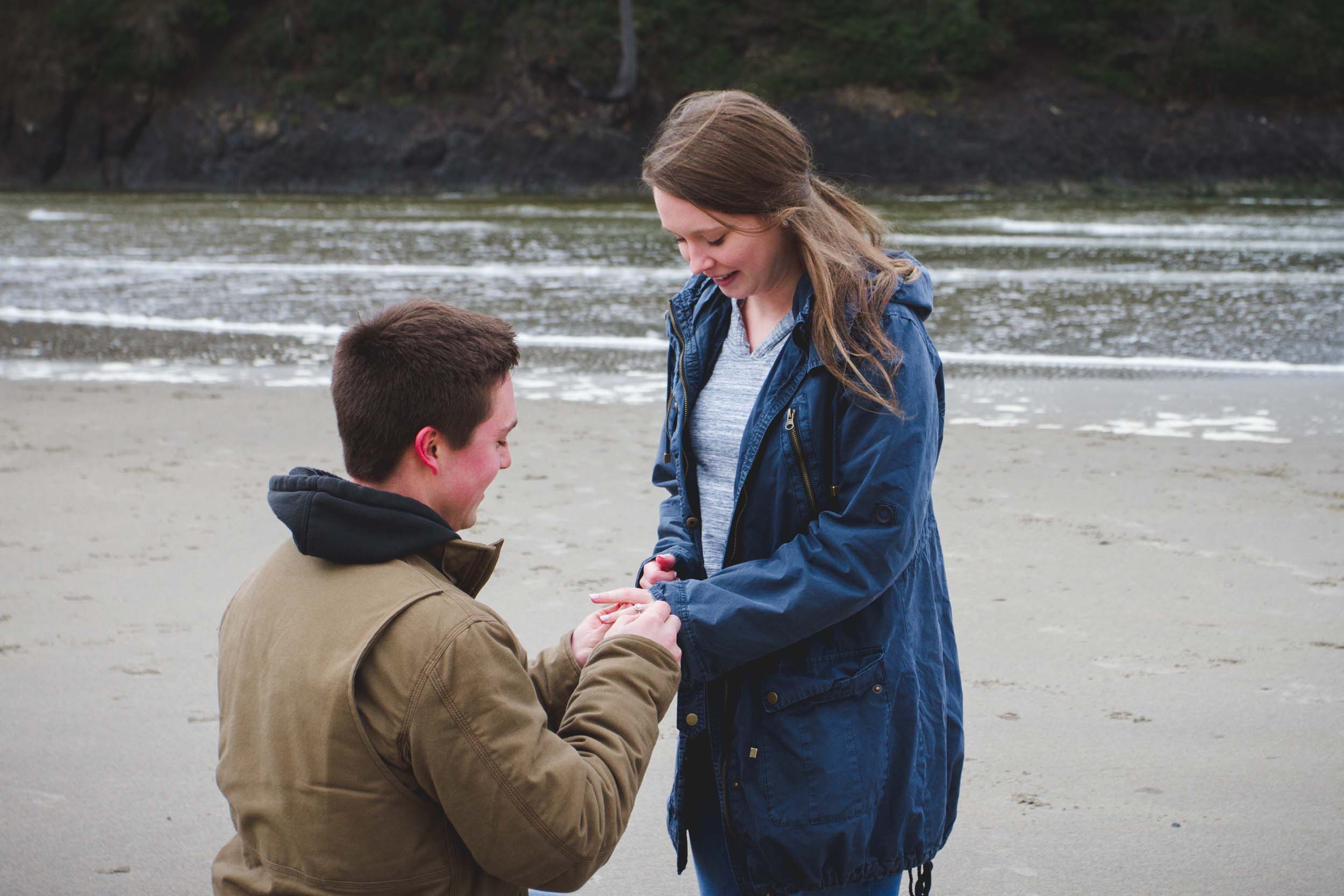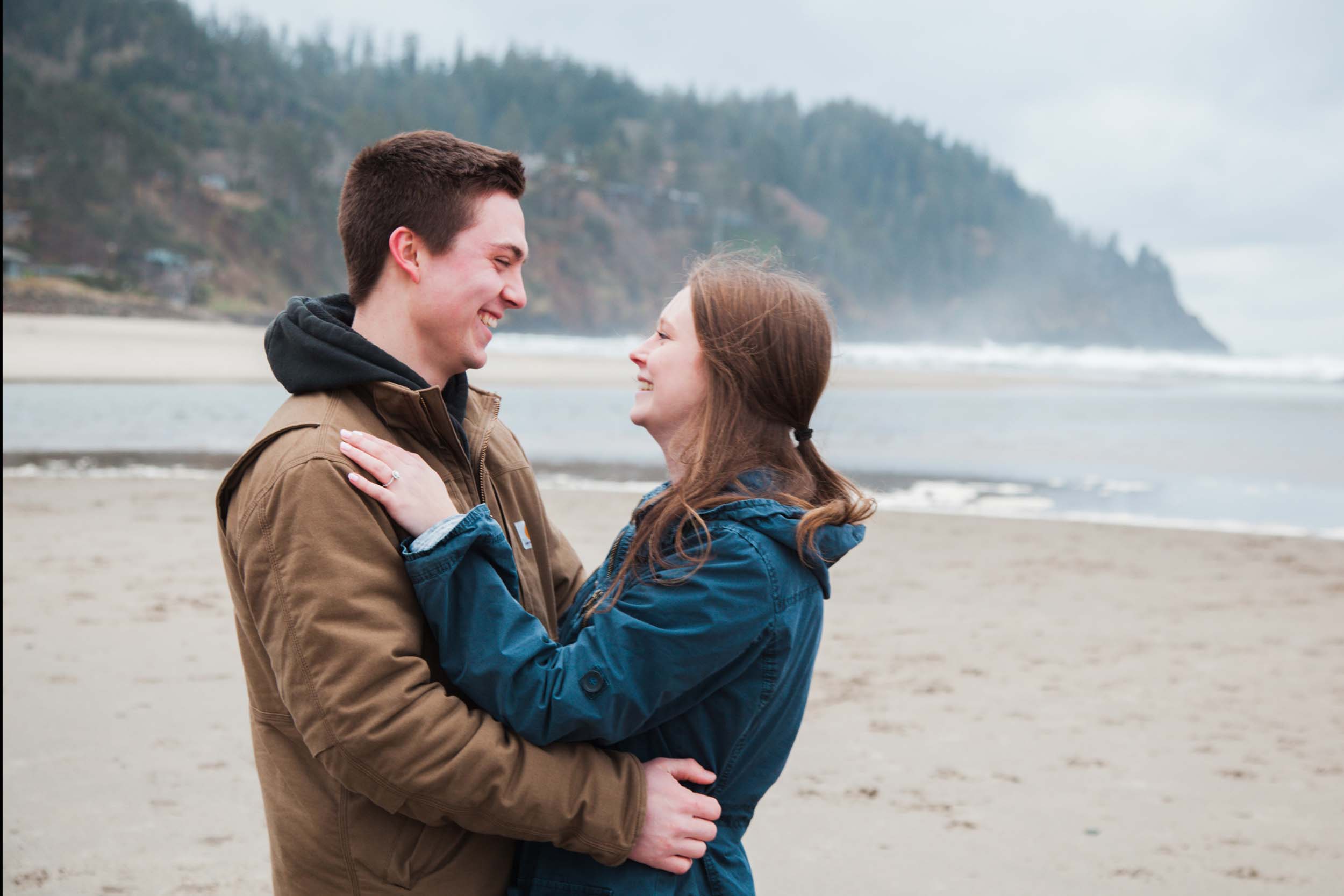 HOW DID YOU KNOW SHE WAS 'THE ONE'?
"Probably a month into dating Caitlin, I knew I was in love with her. We both were told quite a bit that we were young and to not expect much, however, our love just continued to grow over the years and my feelings never changed. After Caitlin's 20th birthday, I decided it was time to start looking at rings. Because she is so special to me, I knew I needed to create a custom ring for her. I spent months designing the ring and was planning to wait a few months to propose, however, once I saw the ring, I could barely wait!" – Evan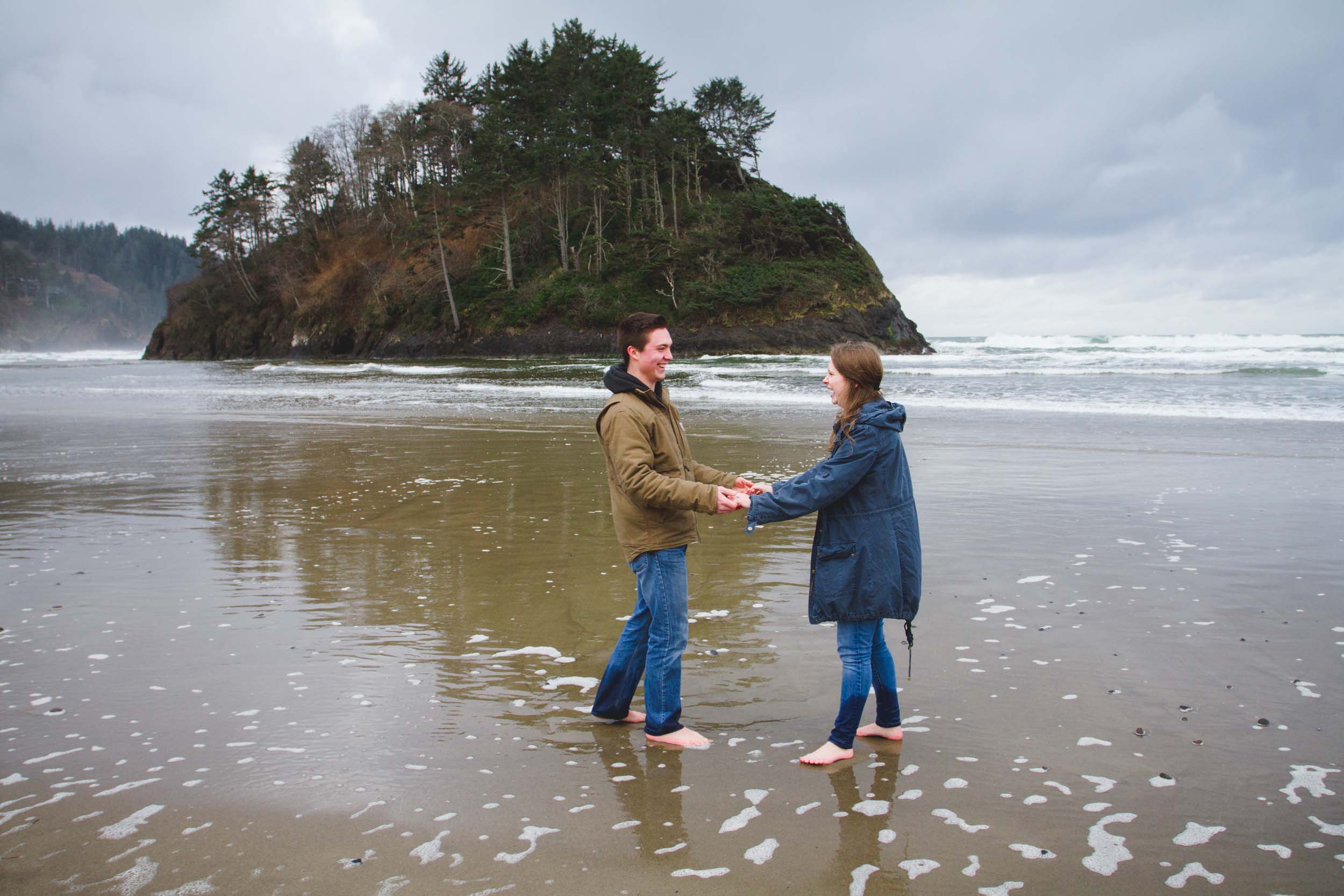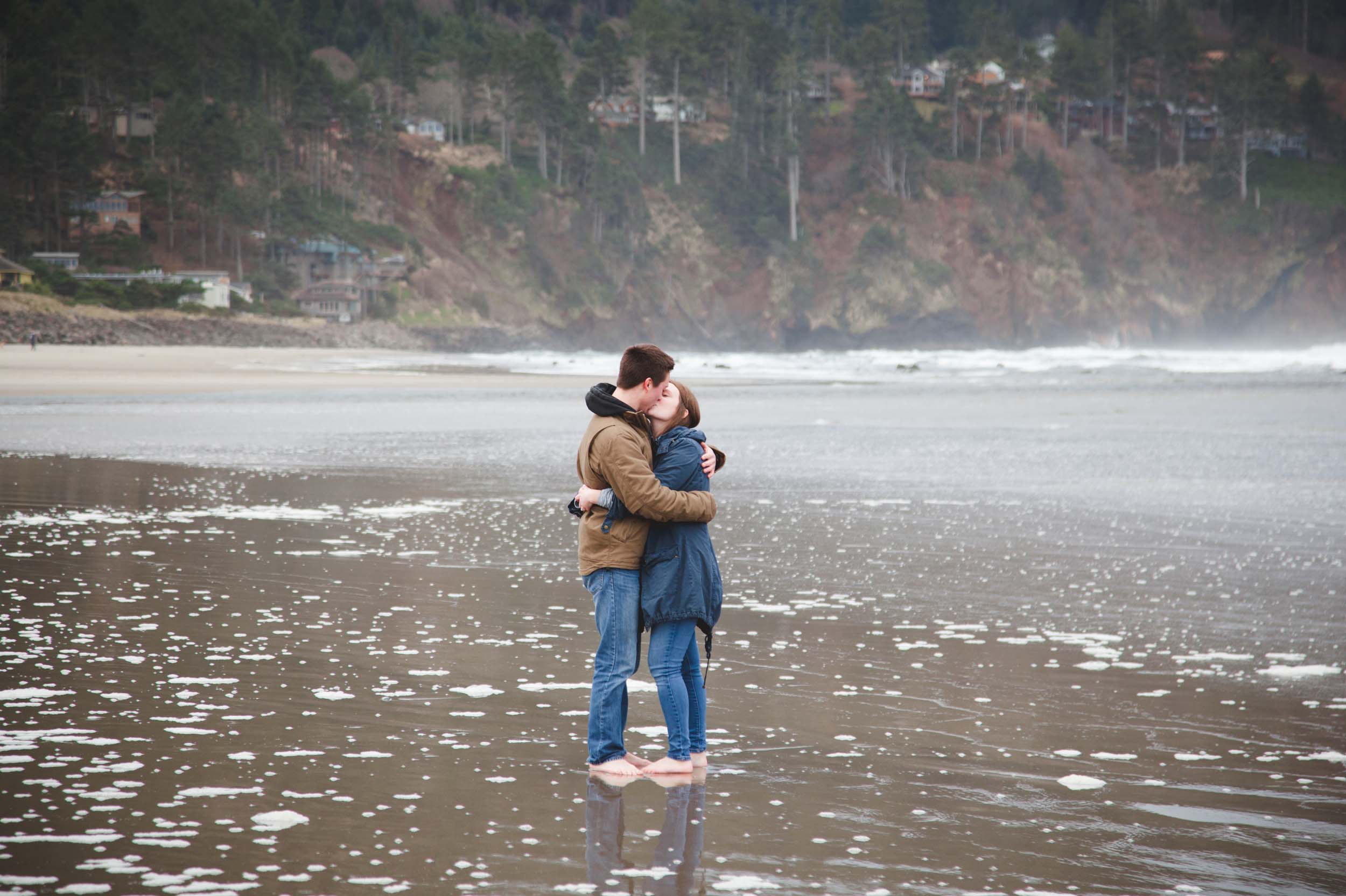 HOW DID YOU SELECT YOUR PROPOSAL LOCATION?
"The beach is a really special place for us. We have always gone to the beach when we needed a break from life. The salty air and ocean breeze seems to bring a little sense of calm to our sometimes hectic lives. Because the beach has always been "our place," I knew from the moment I decided I wanted to marry Caitlin that the beach would be the perfect place to propose." – Evan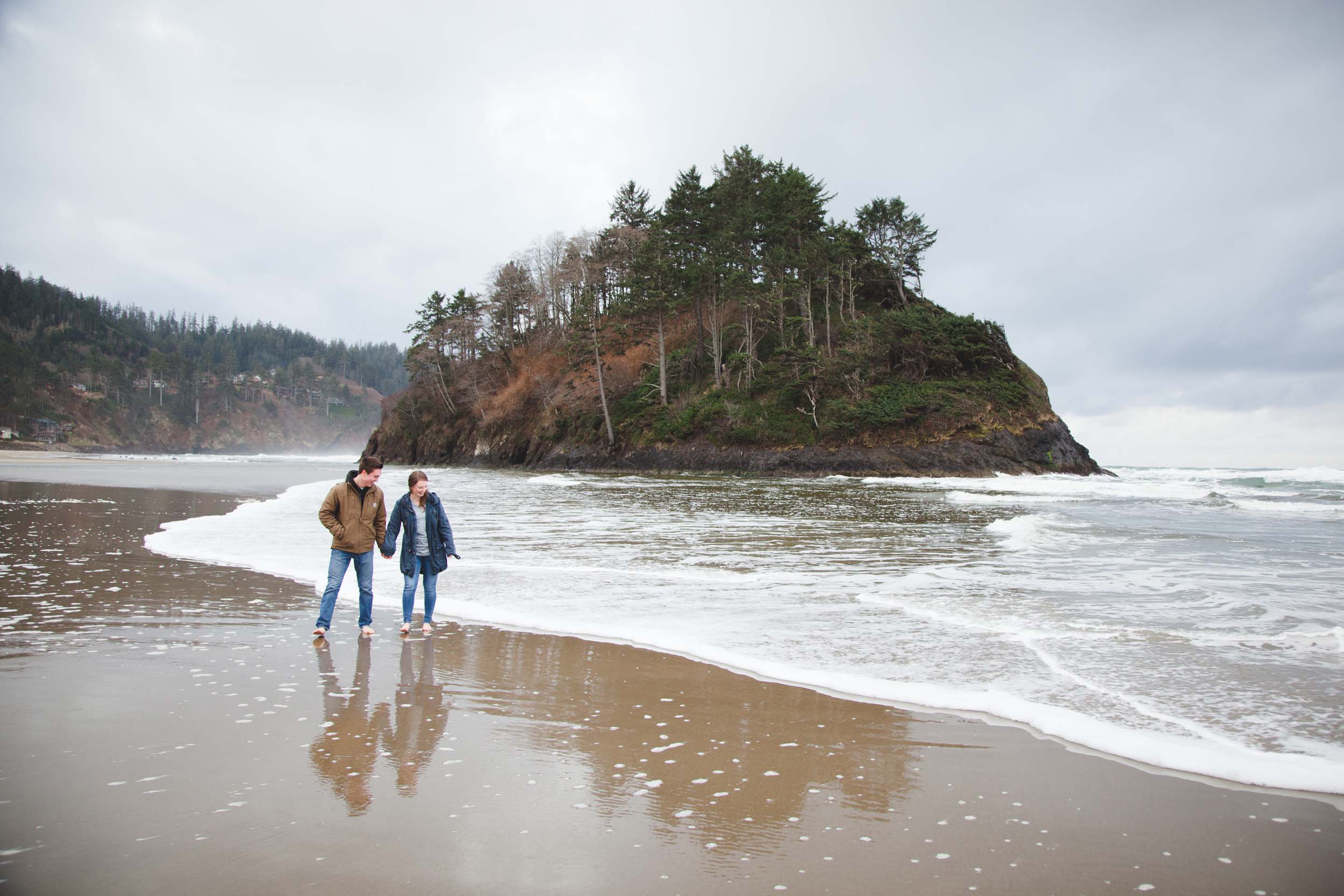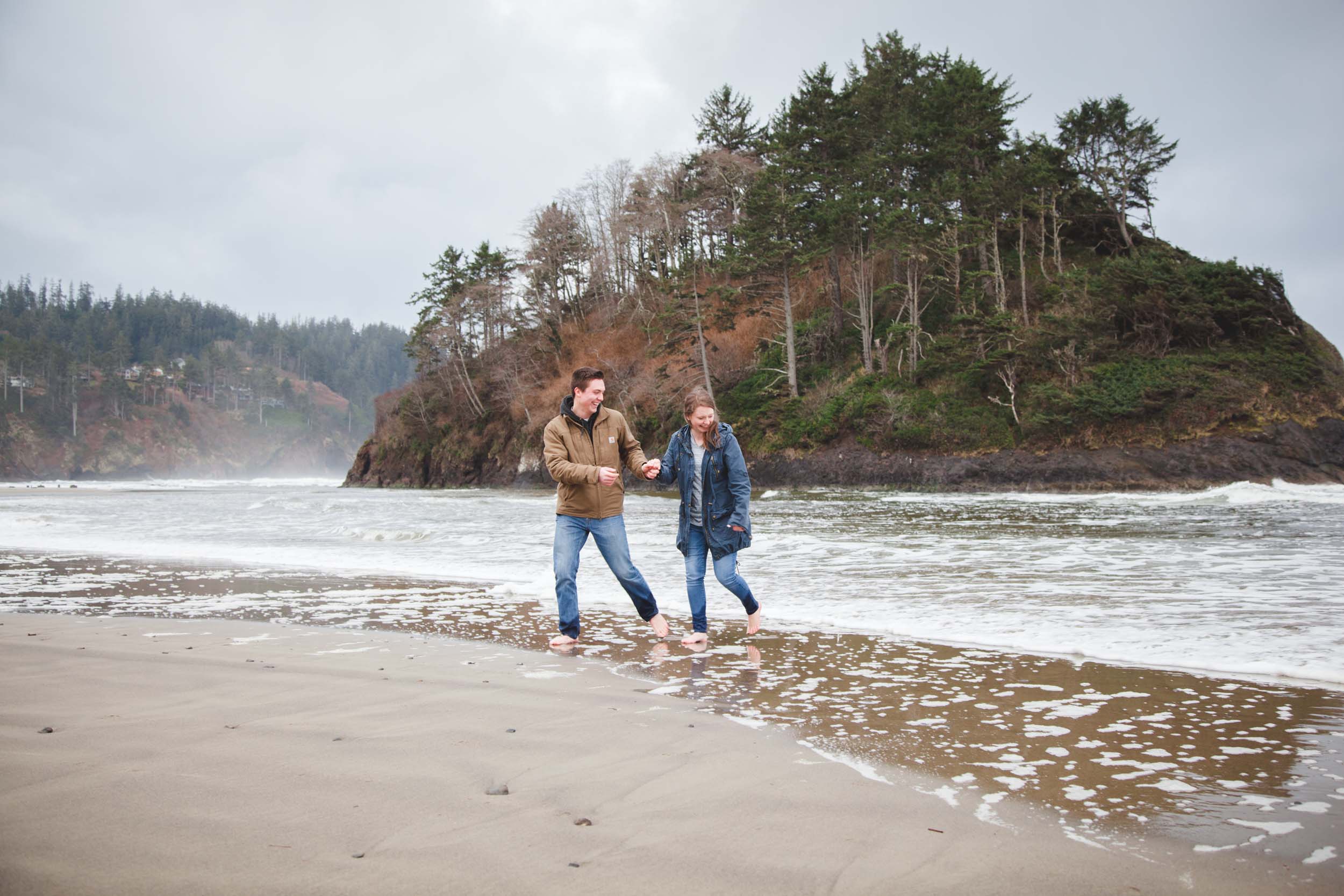 THE BIG DAY!
"I was so nervous and anxious the whole day that I ended up pulling over on our way to the beach because I thought I forgot the ring! I was also super nervous about the weather. Oregon's weather is so unpredictable and every hour the forecast switched between rain and sun. We got to the beach around noon and had a little over 4 hours to pass until I planned on proposing. Luckily, Caitlin and I had no trouble passing the time while we made our way over to Proposal Rock in Neskowin. I told Caitlin that a coworker wanted us to go check out a natural rock he had just visited, so she was excited to see something new.
"As we walked onto the beach, I spotted our photographer and we slowly made our way in that direction. As we walked, my nerves started to go away and the excitement set in. Our photographer Whitney approached us pretending to be a stranger and asked if she could take a photo of us in front of the rock. After she took the photo, I told Caitlin the story of Proposal Rock, telling her about the myth of the sailor who fell in love with a girl and married at the rock. I then got down on one knee and asked Caitlin to marry me. She was extremely happy and said yes! The moment was absolutely perfect." – Evan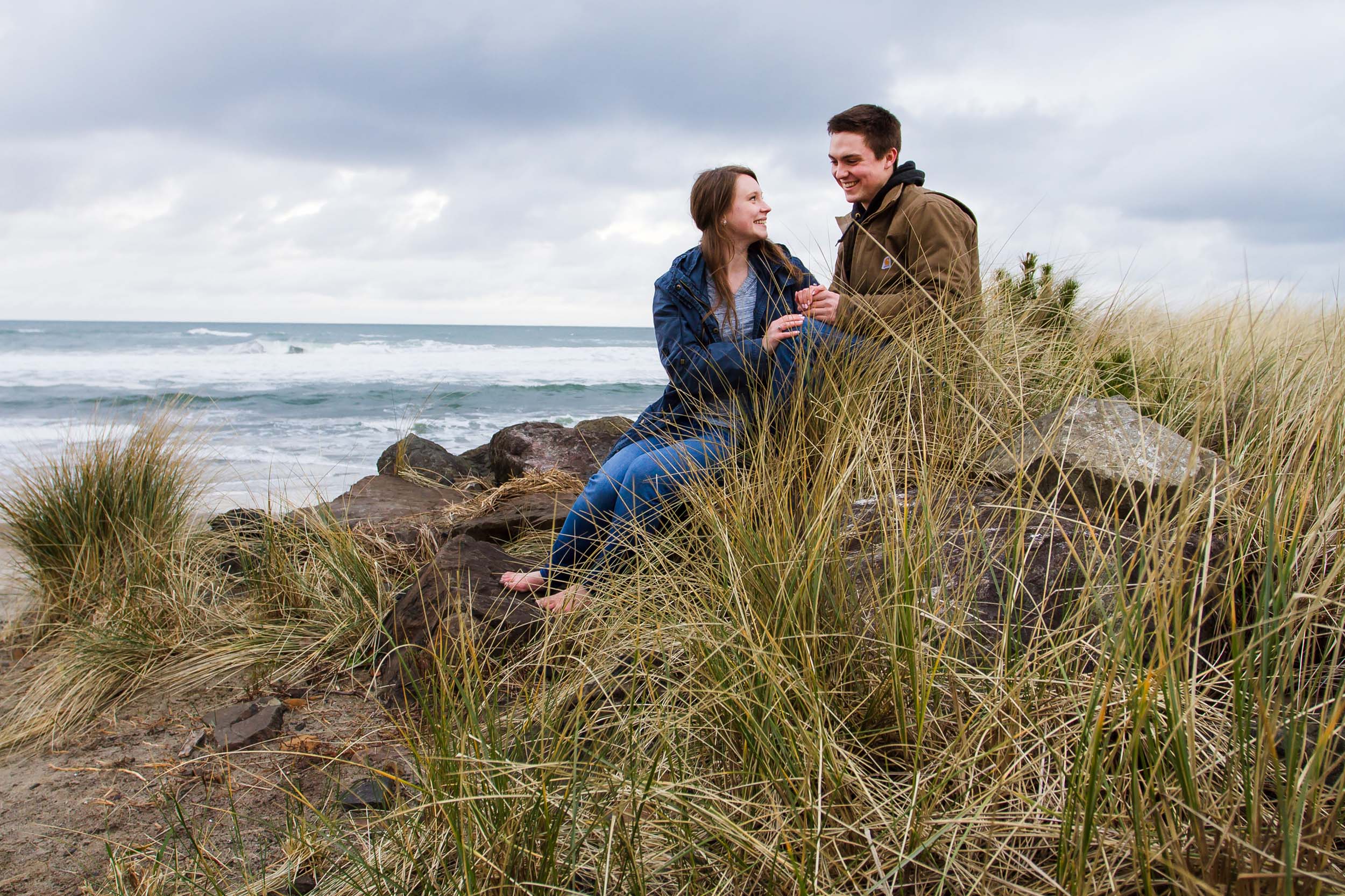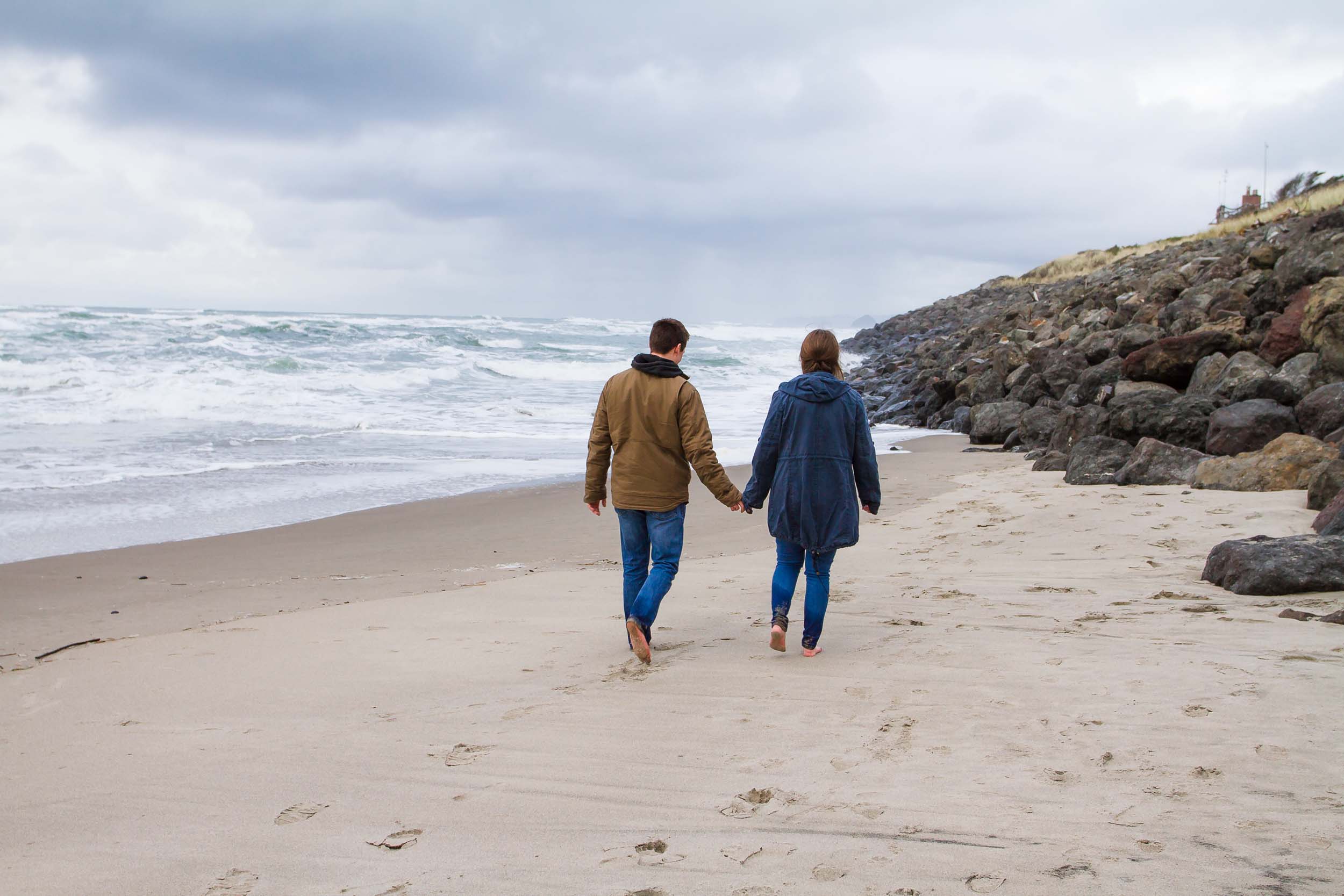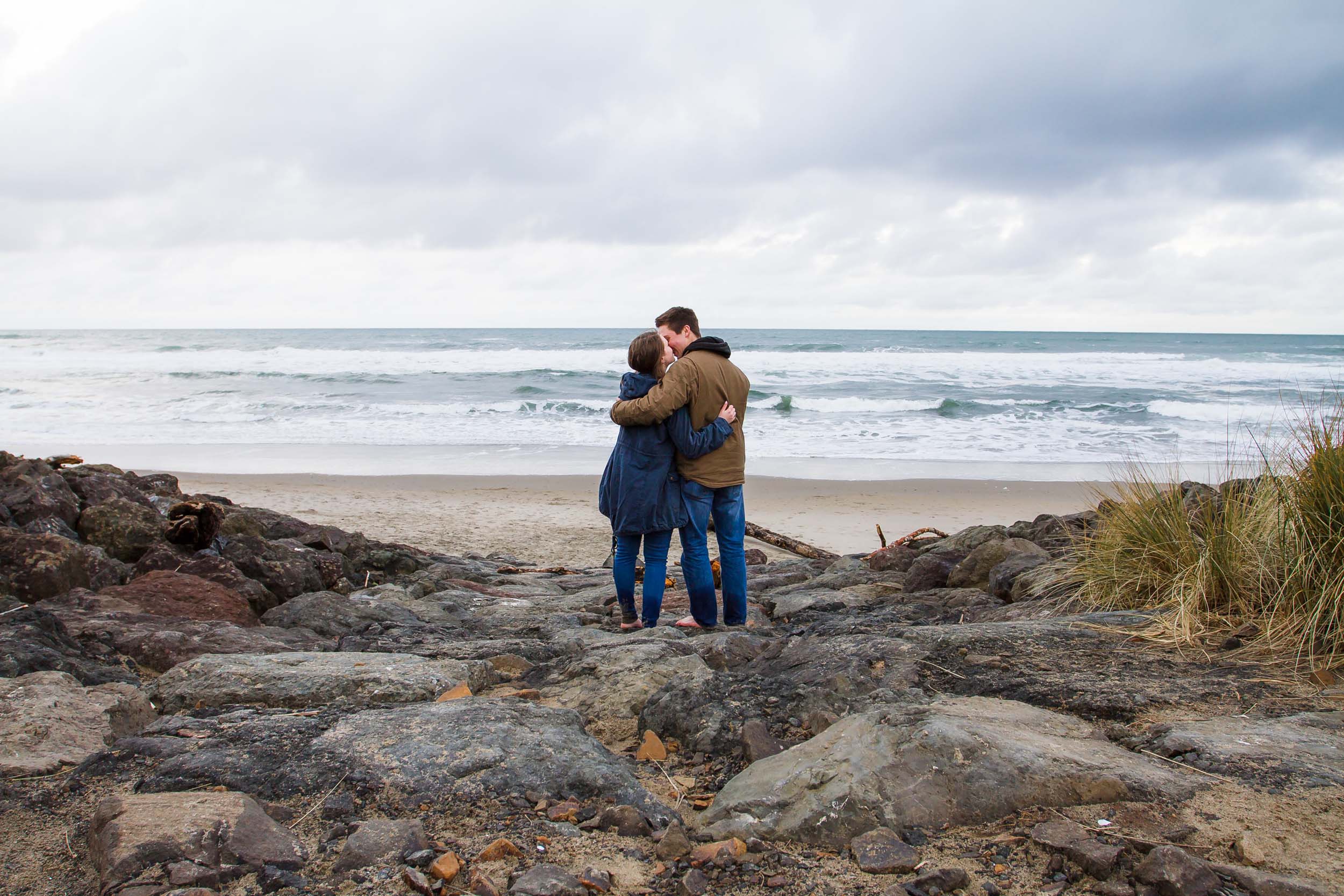 AFTER THE YES!
"After Caitin said yes, we had our photo shoot which was a lot of fun! Afterwards, I booked a dinner reservation at Fathoms, a restaurant on the 10th floor of the Inn at Spanish Head. Since the sky was cloudy, we couldn't see the sunset, but we did have a gorgeous view of the ocean. Caitlin and I then headed back to our hotel for the night where we called family to announce our good news and enjoyed a peaceful and quiet night soaking in our excitement!" – Evan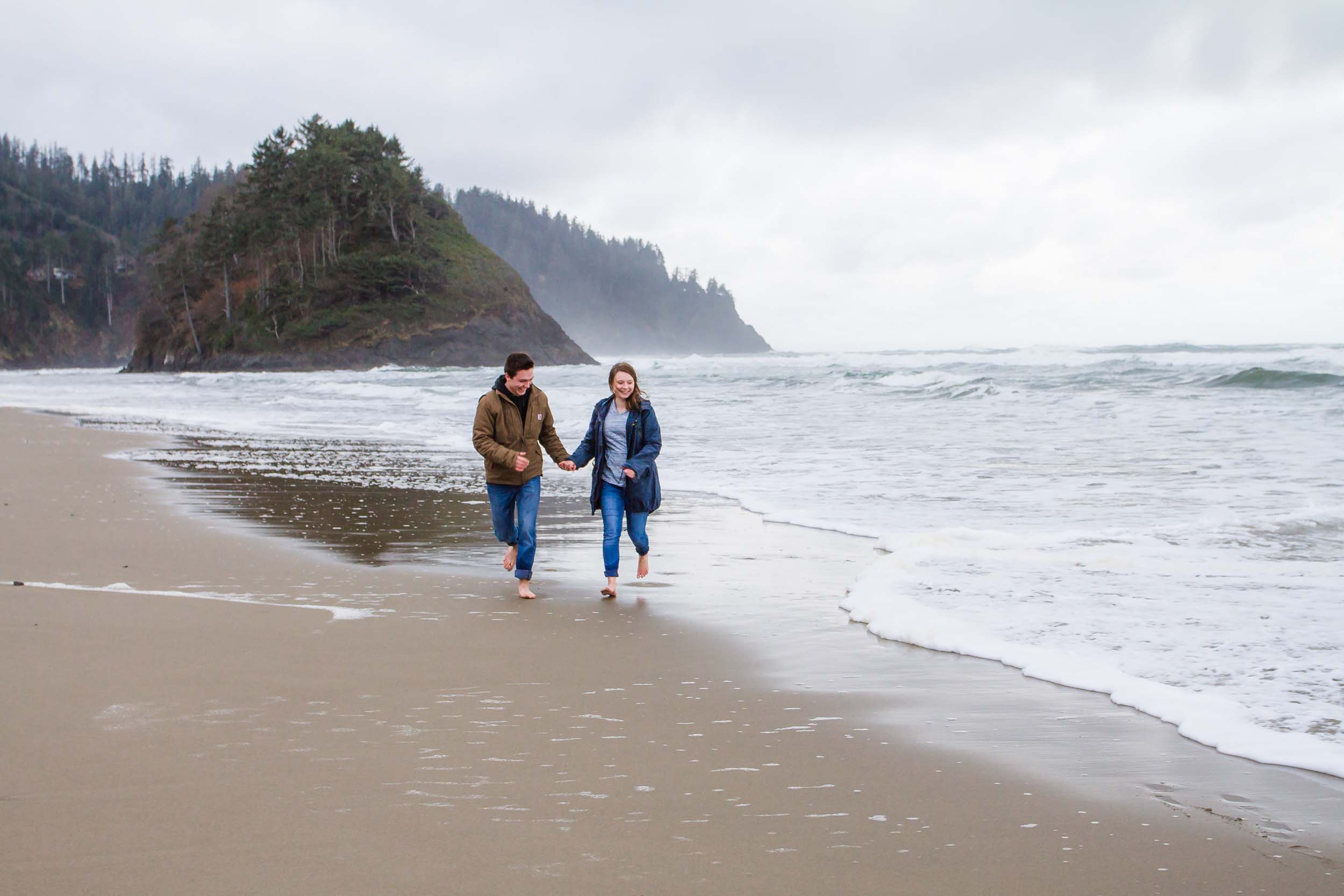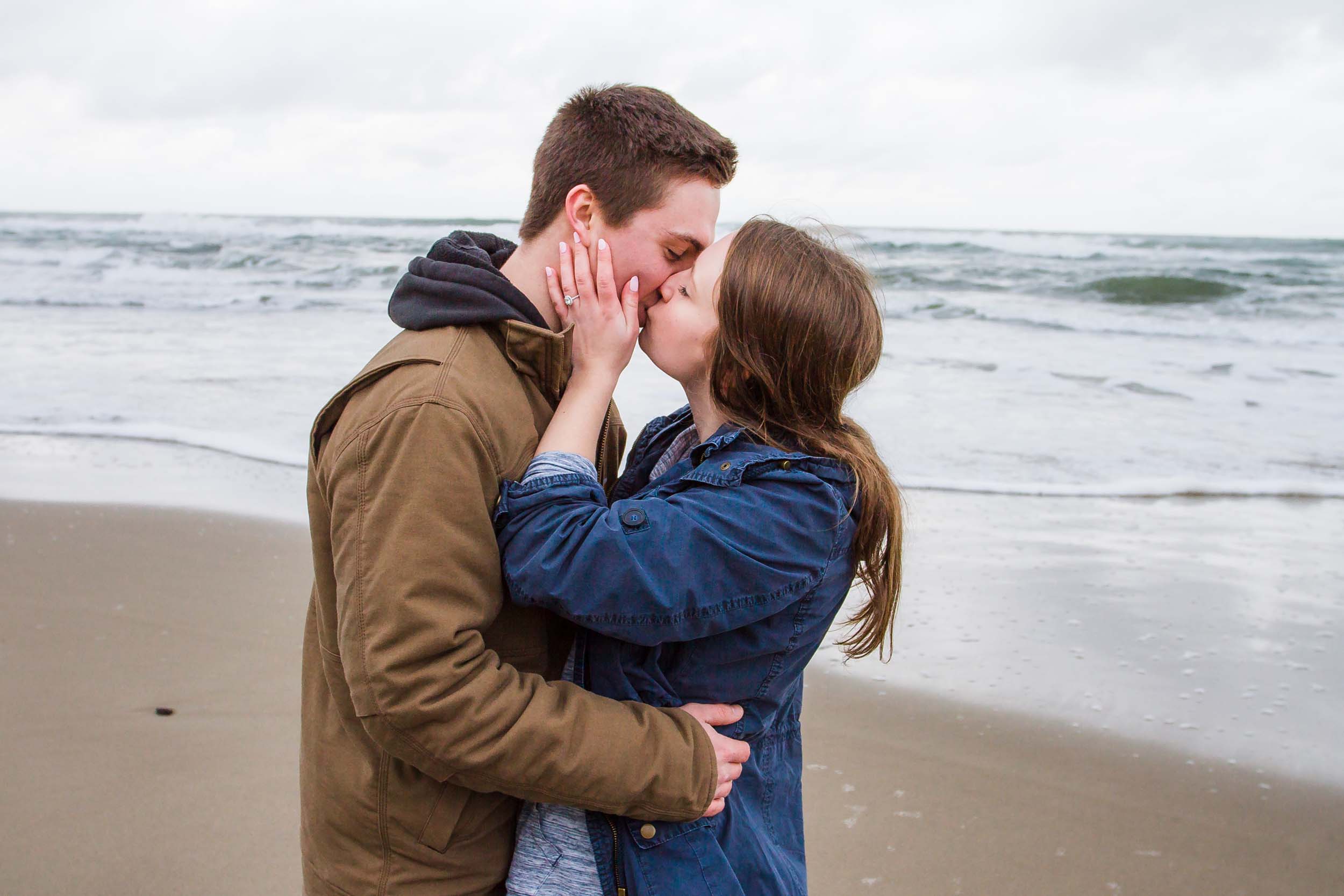 See more: couples – engagement – love – Portland – proposal