See more: anniversary – couples – love – Venice – Italy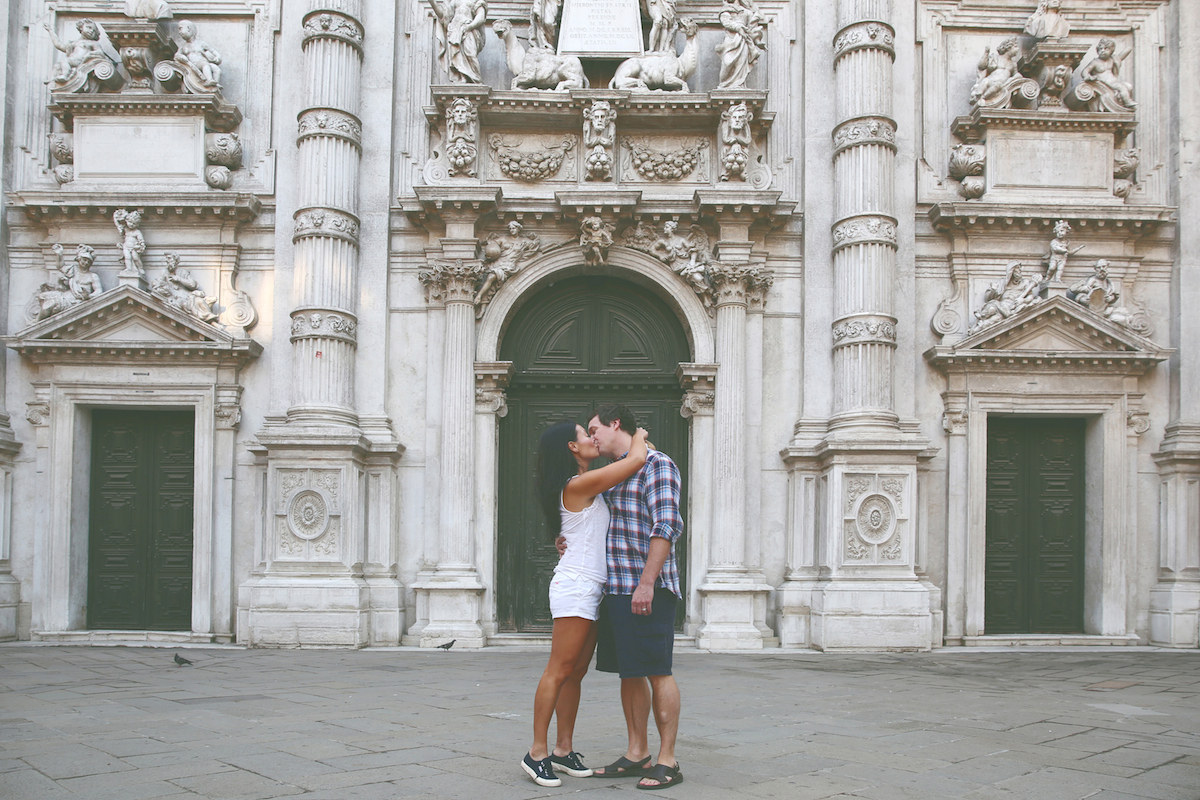 "I have always envisioned Venice to be a once-upon-a-time tale, that once seen, takes your breath away at first sight (very much like how I felt when Ben first sat down beside me in lecture hall after I believed he had never noticed me at all).  Having been here twice now, one thing that continues to ring true is that while the local Venetians may not be too keen on the extra crowds in the summer months (and may mutter curmudgeonisms under their breaths), 'una vita bella' it is!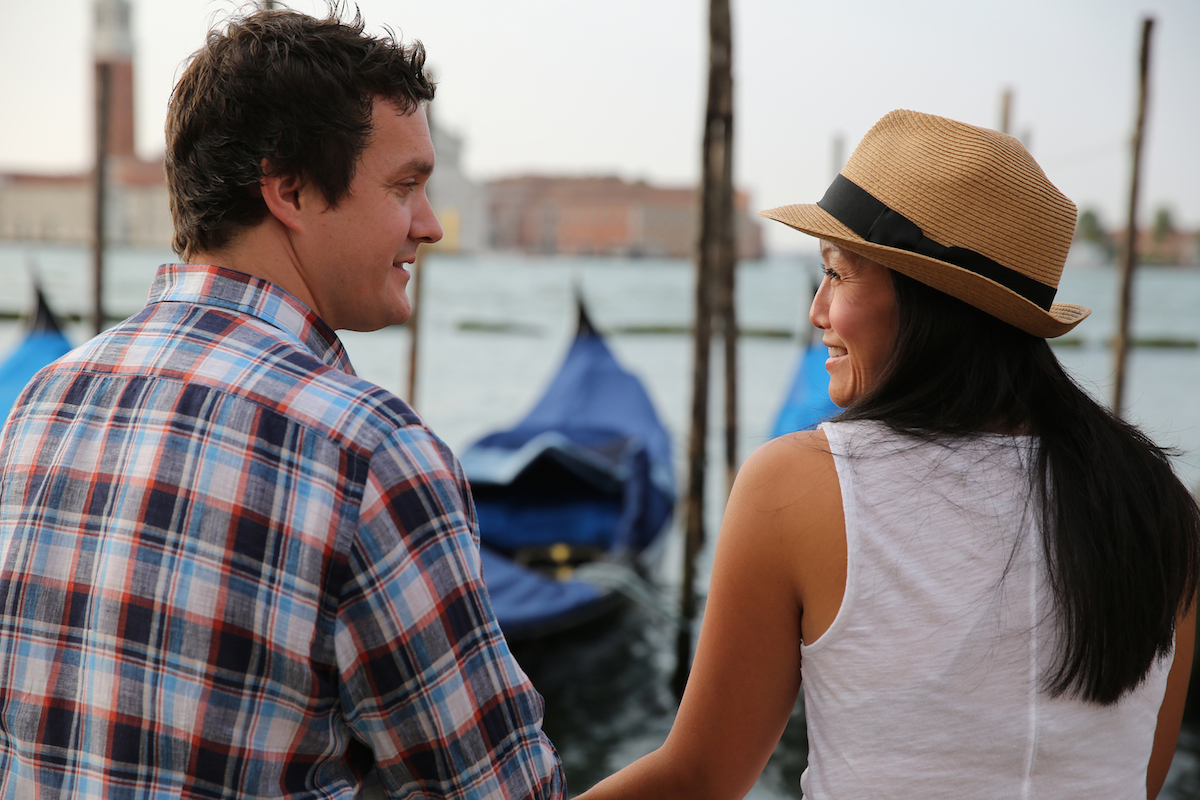 My favourite memories are getting lost while meandering through narrow streets and stumbling onto private courtyards with stories of horses running up their steps, or learning that what you are sitting on is the city's centuries-old, beyond-genius way of purifying rain water. My favorite discovery: the many leaning towers that are actually 'safe' to walk around. With the spectacular facade, architecture, canals and bridges, it's a wonder to imagine this city was built on marshlands.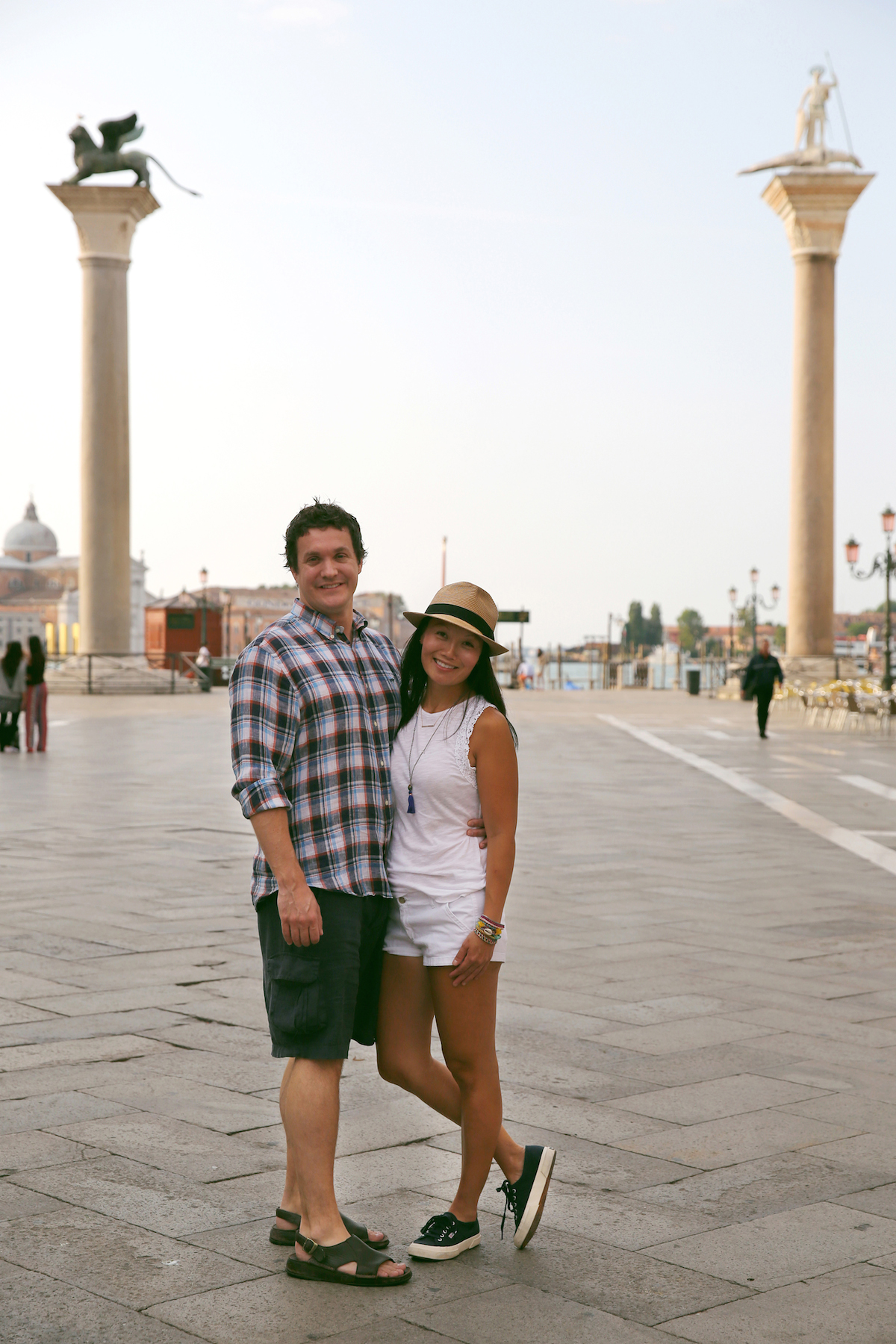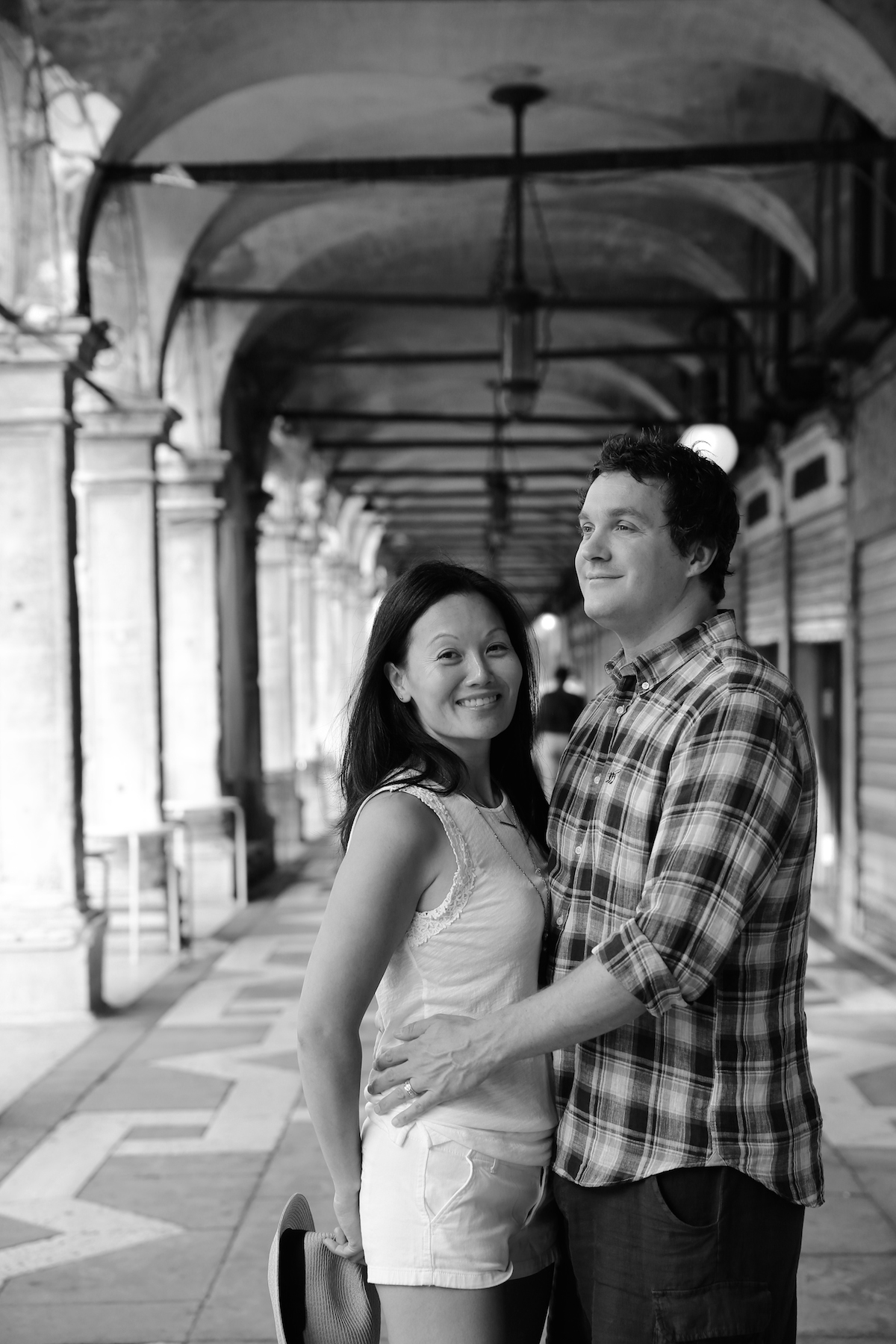 Like how this city will forever conjure up feelings and emotions of warmth, happiness, surprise, and love, I am thankful to have shared this experience not once, but twice, with my husband, Ben and thankful to Flytographer for capturing these moments until the end of time.  Ben and I first visited Venice 8 years ago, and to be fortunate enough to return to my most beloved city to celebrate our nine year anniversary was a real decadent treat, and truly a fantastical adventure. We had the best photo shoot in Venice with the experienced, knowledgeable, and lovely photographer Marta. We will definitely be repeat clients at our next holiday! What an amazing way to capture memories – we cannot thank you enough.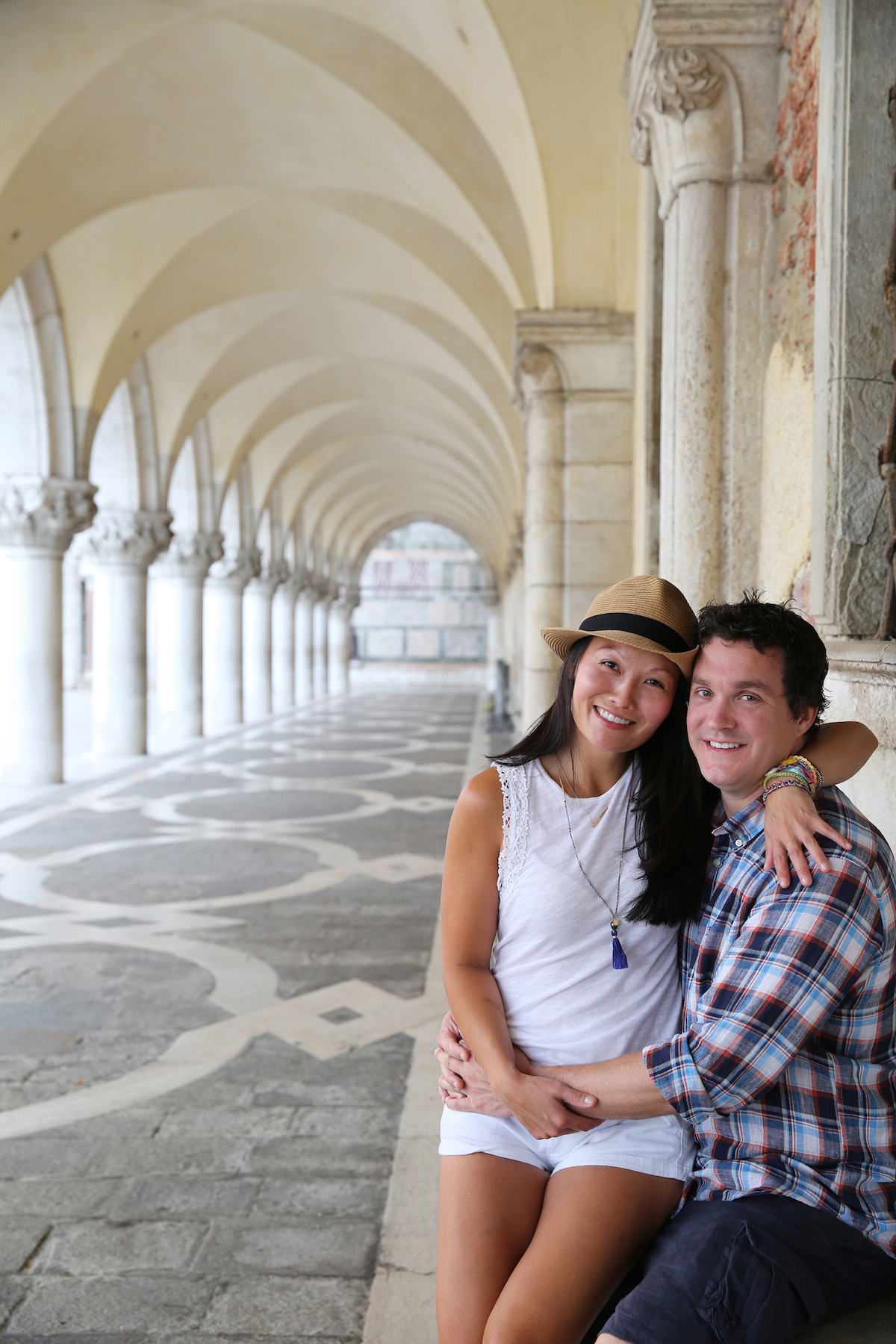 Arrivederci Venezia!  I will see you in my dreams." – SuAnn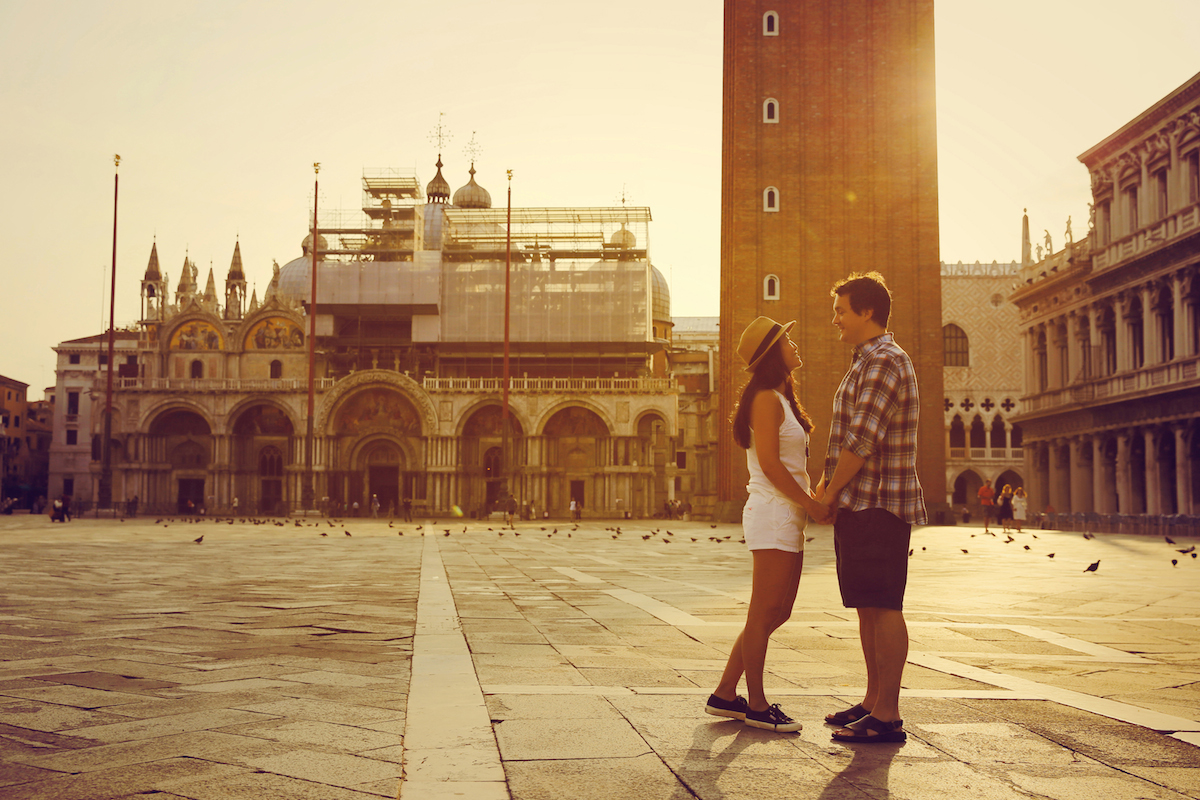 Flytographer: Marta in Venice
p.s. We recently blogged about SuAnn and her kids in Singapore. Check it out here.
---