Oktoberfest 2018 is upon us. Here's what you need to know to make the most of it.
Heading to Munich for Oktoberfest? This year's festivities run from September 22 through October 7. For those of you who may be out of the loop, Oktoberfest is more than just beer. It is a 16-day fall festival that features music, games, amusement rides, beer tents, and a traditional Bavarian fair. Beyond the steins of beer and the brass bands playing oompah music, you can sample smoked sausages, roasted meats, sauerkraut pretzels and more!  More than six million people attend Oktoberfest each year, which has been held annually since 1810. So whether it's your first time to Oktoberfest or you're twentieth, here are a few simple guidelines you can follow to have the best experience possible. Prost!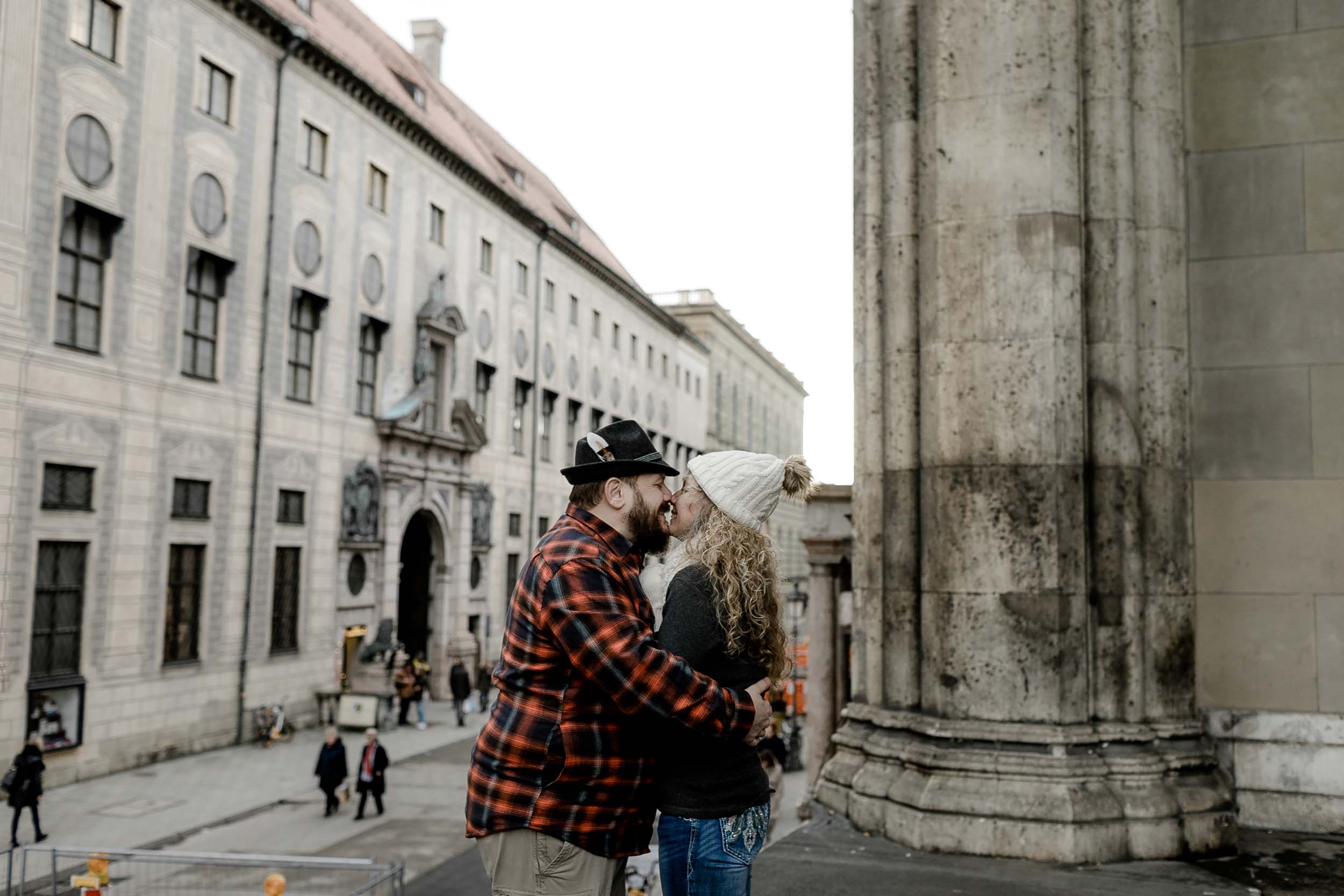 1. Nab a spot at a table
The first step to doing Oktoberfest right is to nab a spot at a table in one of the fest's beer tents! Yep, in order to be served in a beer tent, you must have a seat. So, how does one make that happen? You can reserve a table in advance (though the spots go quickly, so you very well may be out of luck). Not to worry though — there are other ways to nab a spot in your beer tent of choice. If you're staying in a hotel, ask the concierge if they have any reservations for guests. Often, they will have their own reserved tables and can easily hook you up with a spot at one of them!
If your hotel can't help, go early in the day (by noon, at the latest) and wait until a spot becomes available. Make friends with your fellow Oktoberfest goers and that task will be even easier, plus who doesn't want to leave Oktoberfest with new friends? Pro tips: Augustiner's tent is a favourite among Oktoberfest veterans. Saturday is the busiest day of the fest and will make the task of finding a table that much more difficult. If your travel plans allow you to go any other day, skip Saturday and go sightseeing around the city instead!
Did you know? Only breweries which adhere to German beer purity laws and brew their beer within Munich city limits are allowed to serve their beer at Oktoberfest. Cheers to drinking local!
2. Be open to meeting new people
What's the best way to make the most of Oktoberfest 2018? Be open to having new experiences and meeting new people. Even if you're travelling with your very best friends and loved ones, meeting new people is all part of the Oktoberfest fun. Everyone is there to drink, sing, eat, and simply have a good time! When you do nab that hard-earned spot at a beer tent table, be sure to enjoy the people (even the new faces) you're sharing it with!
3. Explore!
Oktoberfest isn't just about sitting around drinking beer — there are plenty of other fun activities, too! Parents, you can bring your kids. Beer tents are family-friendly until 8 pm, plus there are plenty of fun rides and attractions around the festival to entertain the little ones. Just be sure to leave the stroller at your accommodation — they're not allowed into the festival.
4. Dress up!
Don traditional Oktoberfest outfits for the full experience. Rent or purchase traditional outfits — called dirndl and lederhosen — and you'll be enjoying the festivities like a local in no time. Just be sure to finish off the look with comfortable shoes — cutting the experience short to hobble back to your accommodations for the evening is no fun.
Did you know? Beers are available in one size: a Maß or Mass, which is exactly one litre. Over six million litres of beer will be enjoyed at Oktoberfest 2018!
5. Cash is King
At Oktoberfest, cash is king. Sure, there are ATMs available all over the fest, but the lines are long, so if you want to save time, have cash on you when you arrive. Try to come prepared with smaller bills and coins — perfect for tipping your servers to thank them for all of their hard work! Prost!