See more: couples – engagement – Los Angeles – love – proposal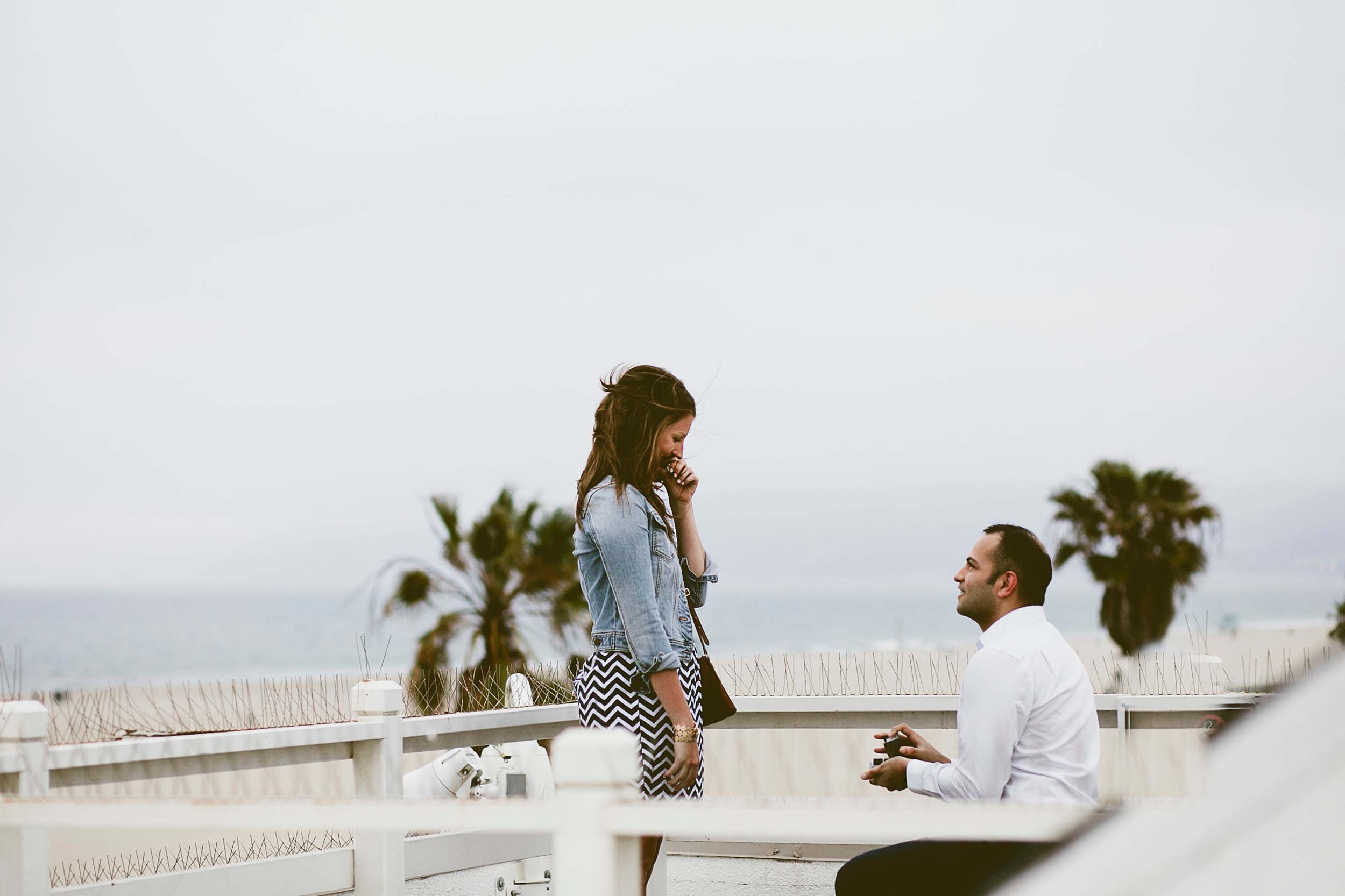 Zain and Christie's Los Angeles vacation ended up being a little different than originally planned, thanks to the unpredictable weather. Beaches and relaxation were out, but these two made some quick changes to their itinerary and had a great trip – and proposal – regardless.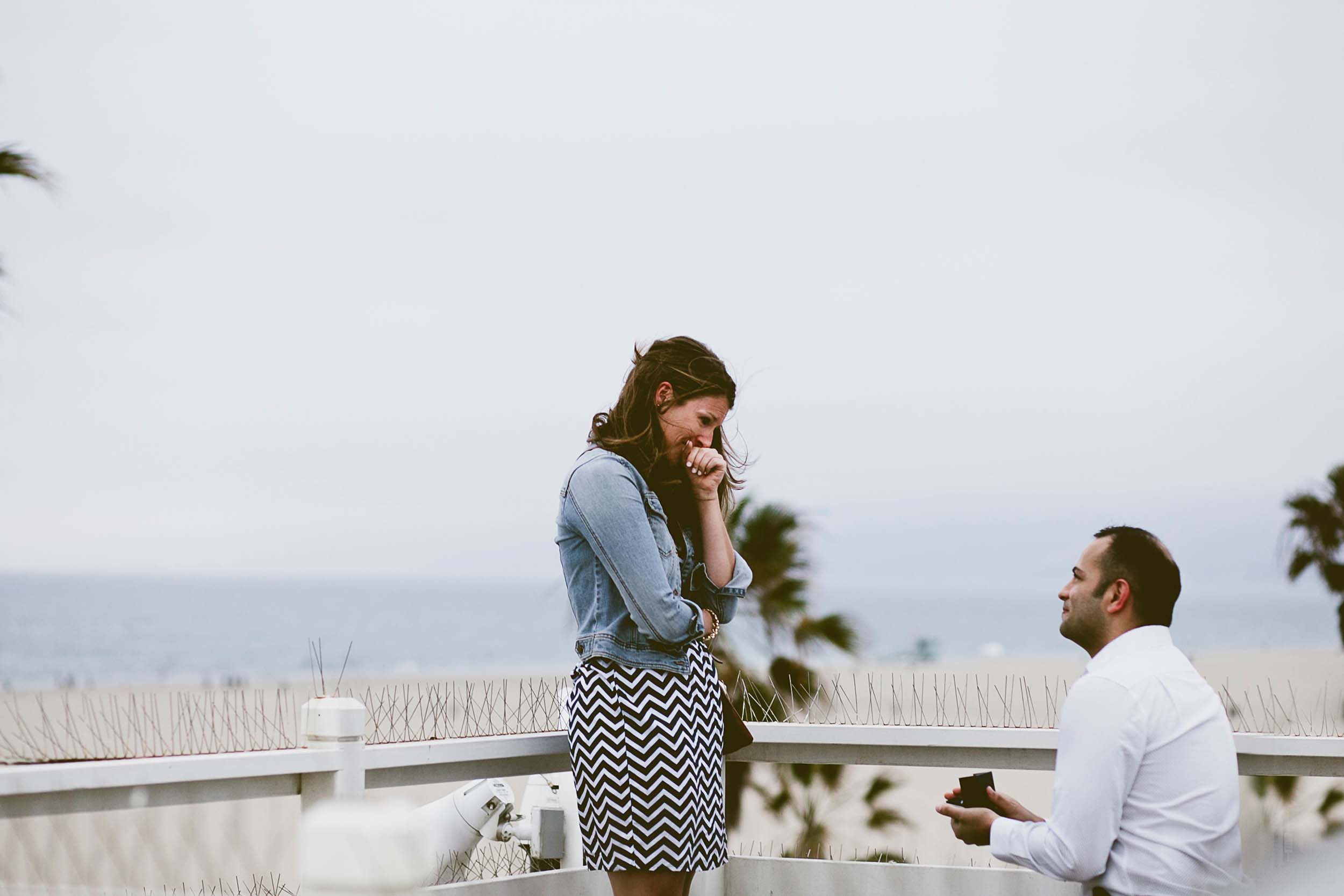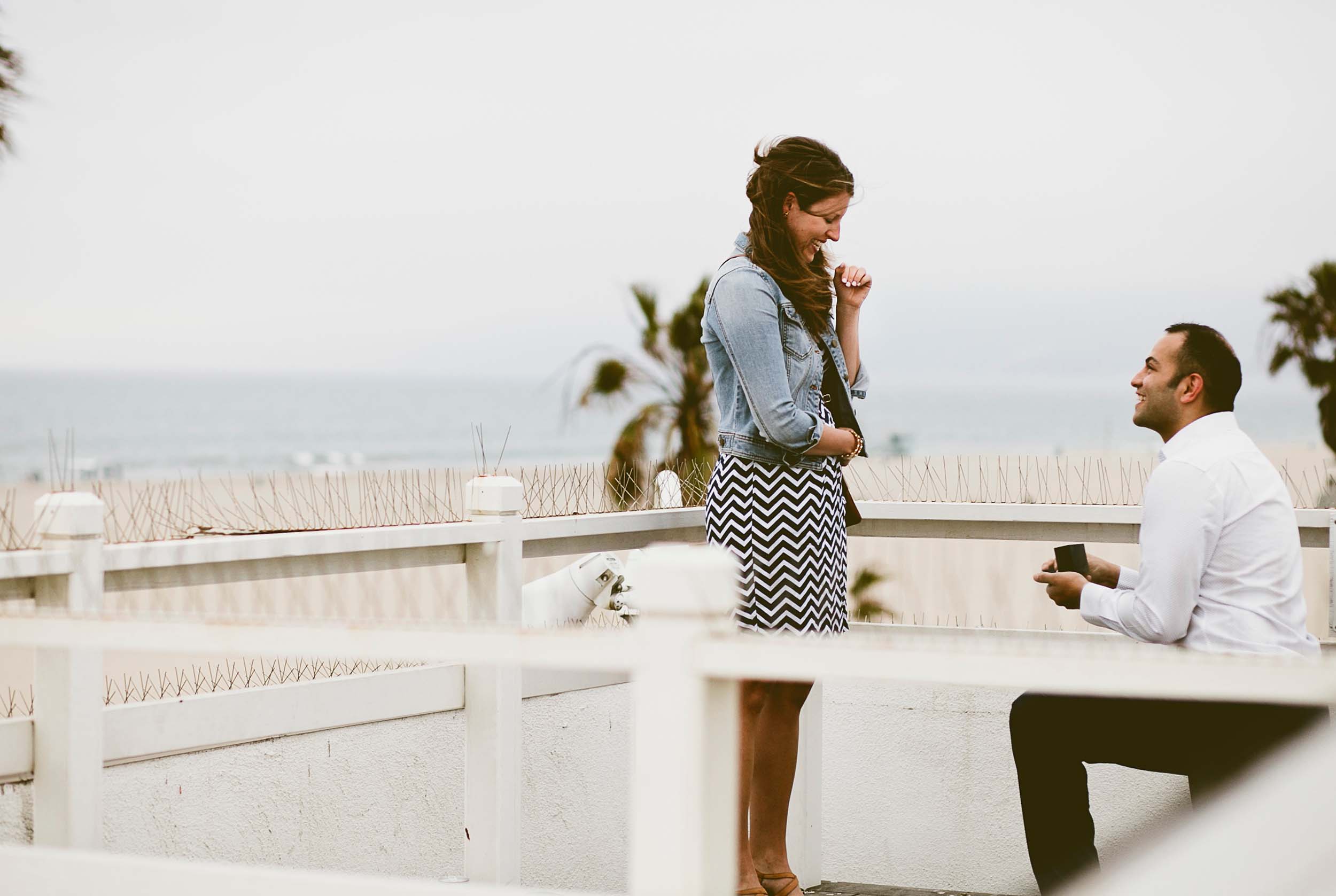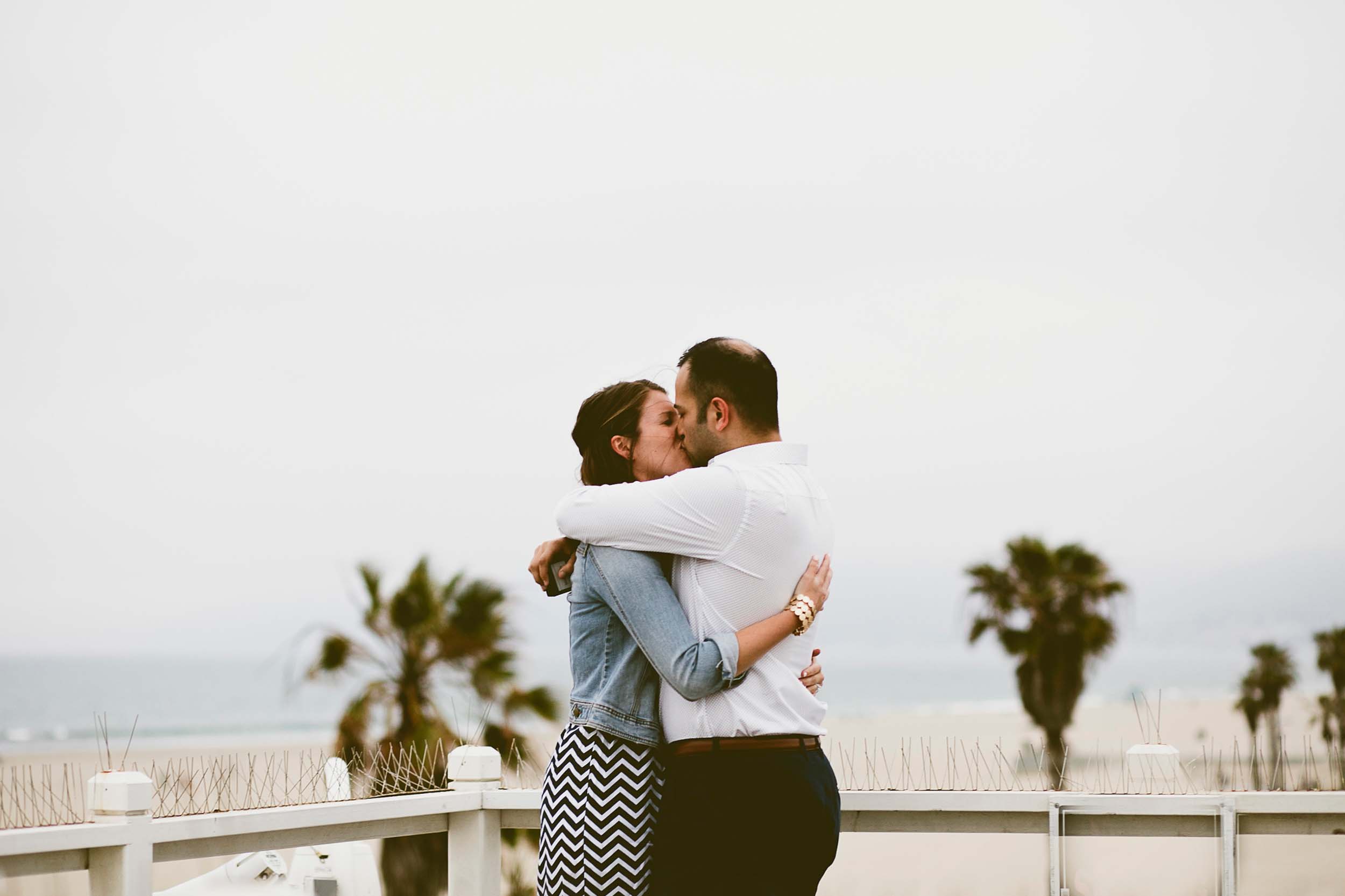 THEIR STORY
"I spent four months in Los Angeles six years ago and always wanted to return. Christie was hesitant to go, but I promised a relaxing vacation where we would lay on the beach and eat great food. Who wouldn't want to do that? When we got there, the weather wasn't as great as I promised but – being the great couple that we are – we were able to find other activities to do. Instead, we went to The Grove mall, walked on the Sunset Strip, went for a hike at Los Liones Trail and more.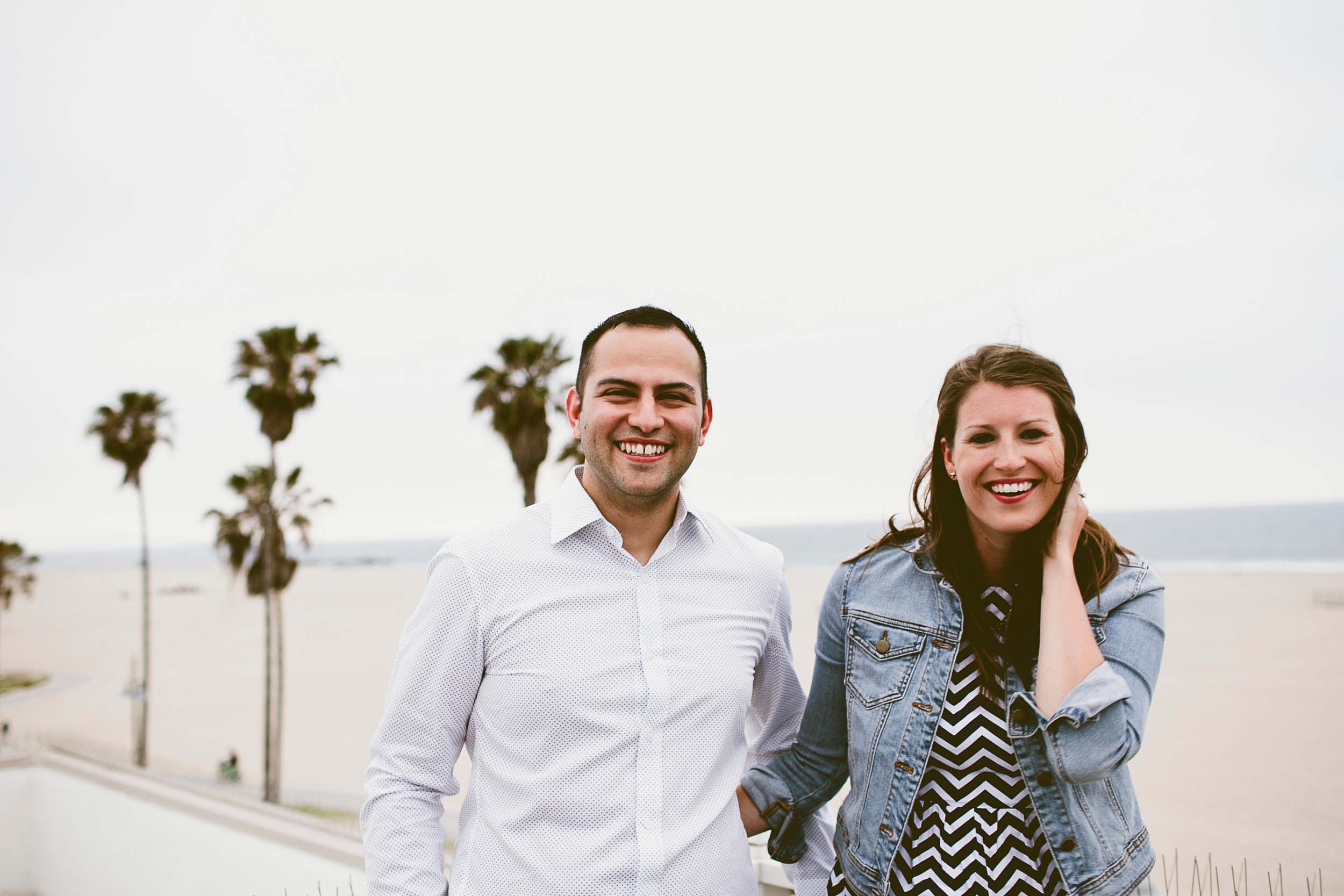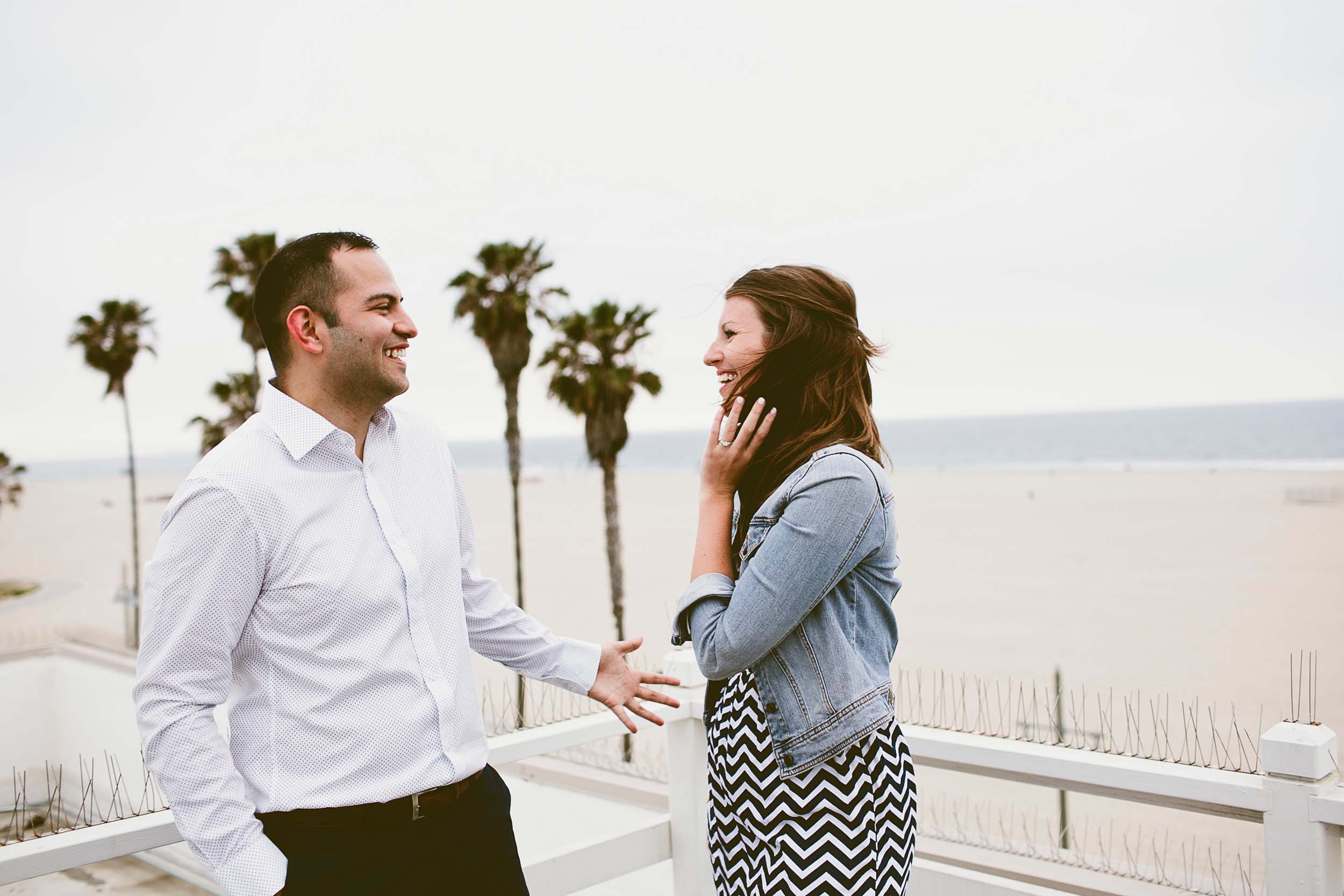 "One of the nights, I planned to propose to Christie on the rooftop of the place we rented via Airbnb. I was incredibly giddy and sweating nervously. I thought that I was being sneaky by hiring a photographer using Flytographer, but Christie caught on quick.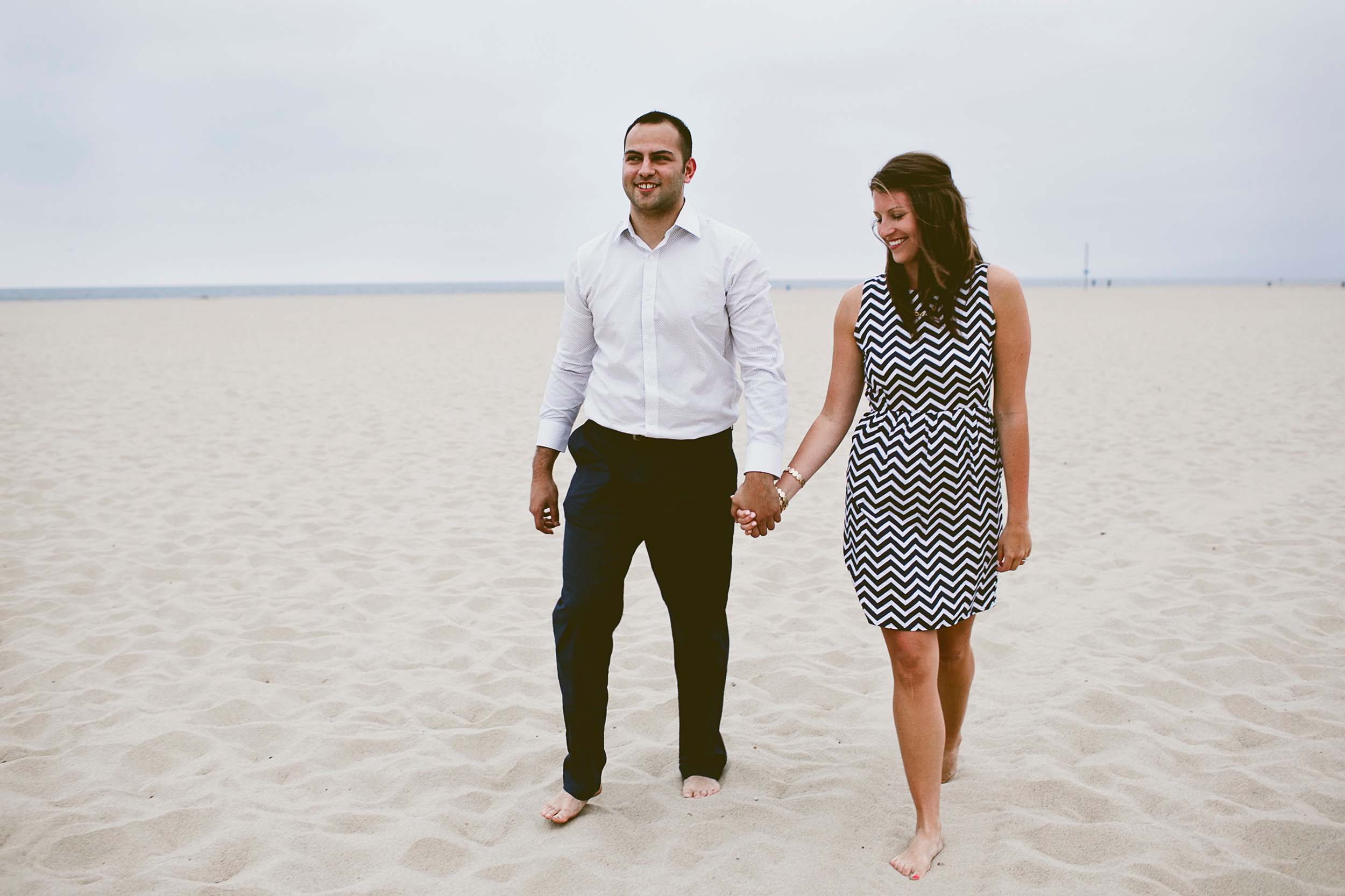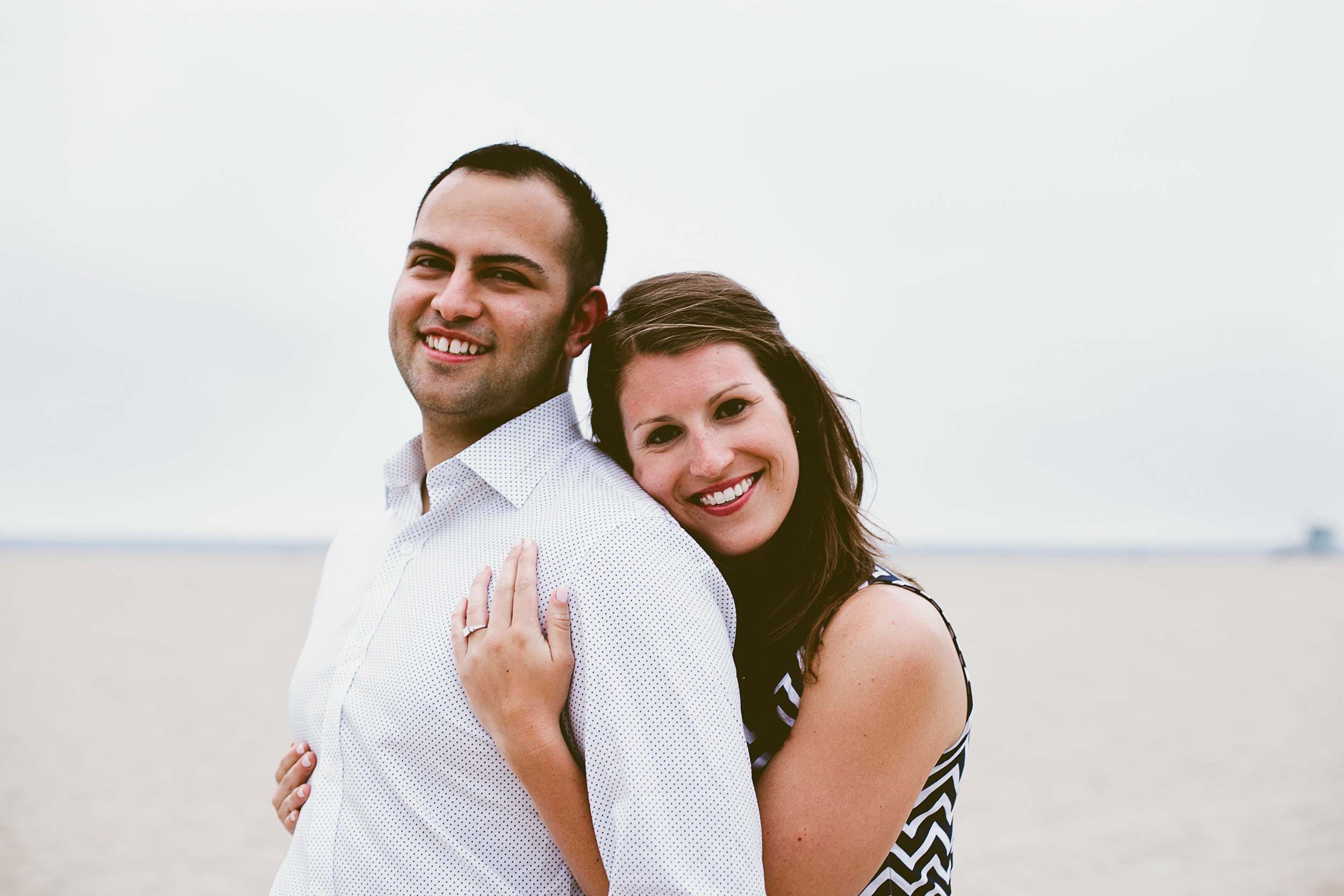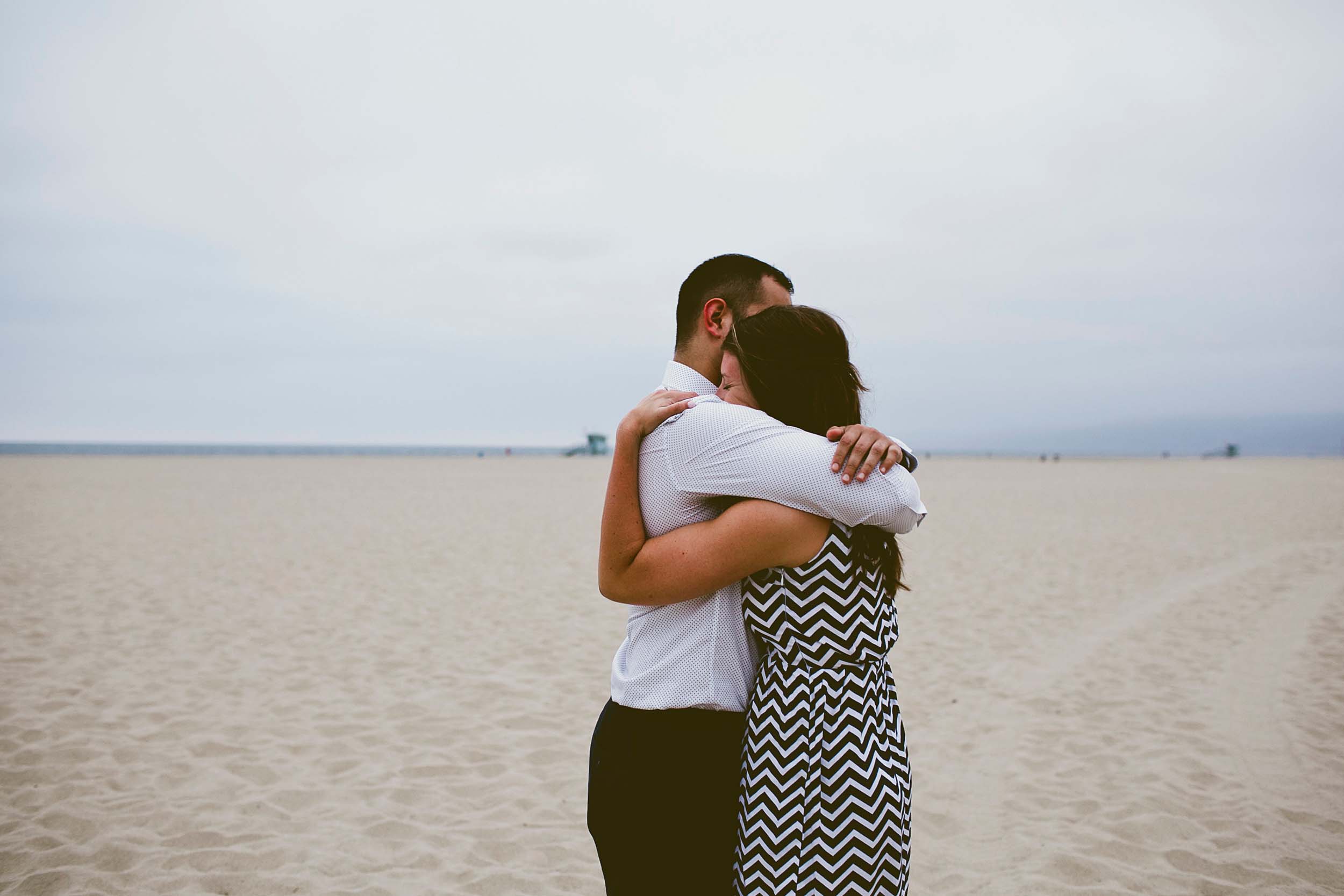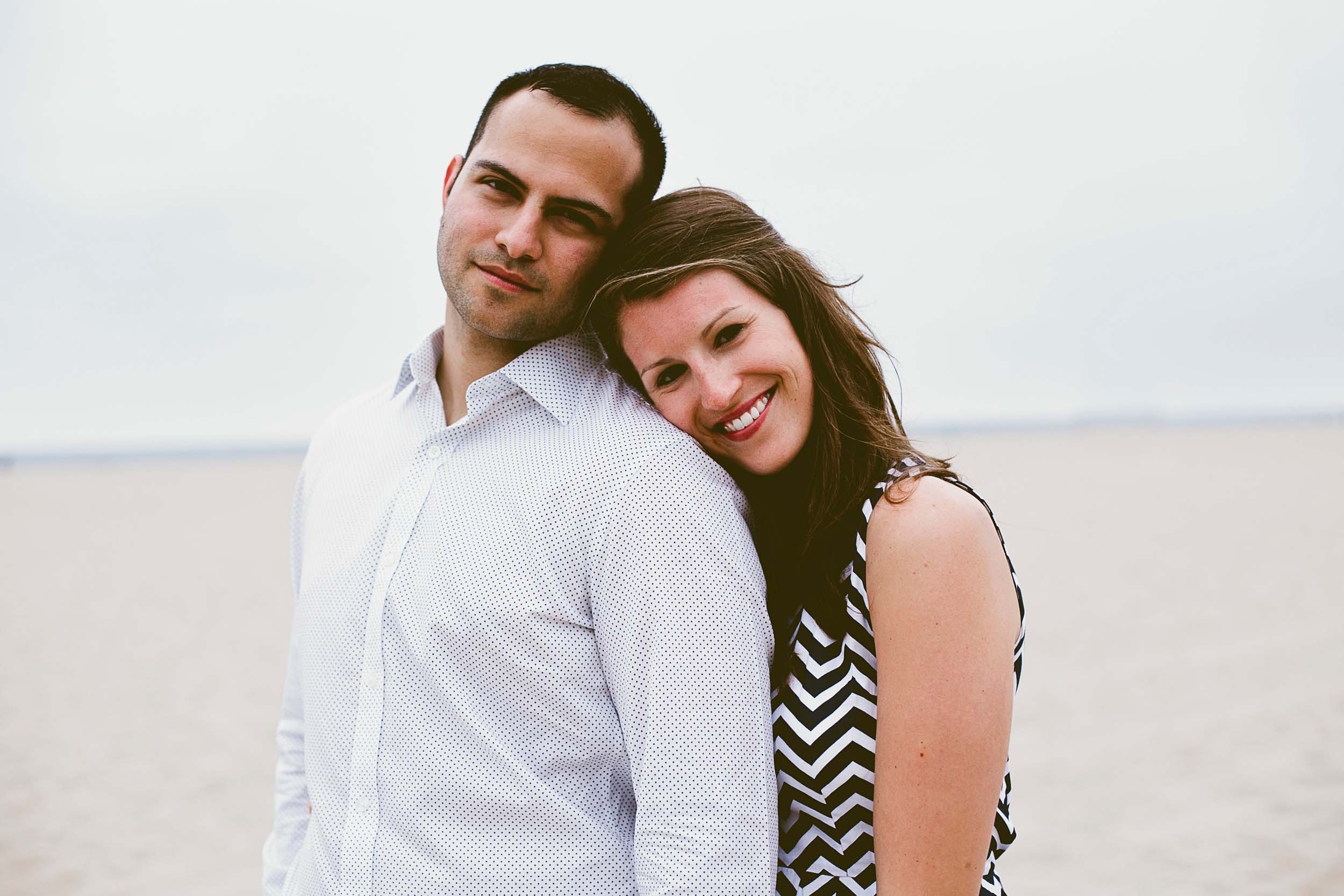 "I walked her to the rooftop and tried to casually sip on a Lime-A-Rita, but things felt awkward because we both knew that I was going to propose. I told her to put down the Lime-A-Rita – words that every girl dreams to hear – and pulled out the box. She still cried and was very excited based on the pictures that Flytographer Elizabeth took of us. It was the best moment in our lives and we appreciate Flytographer for capturing it.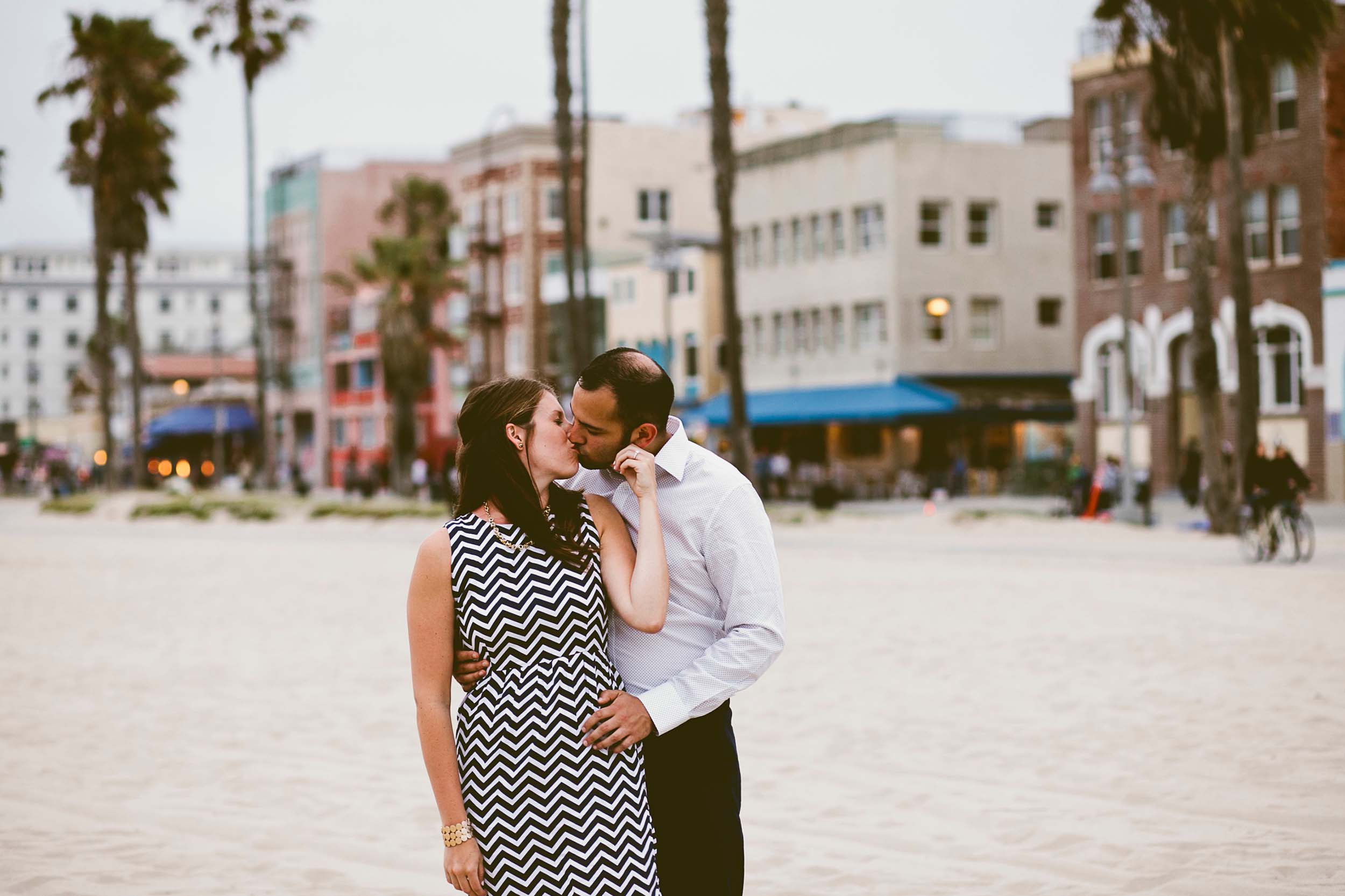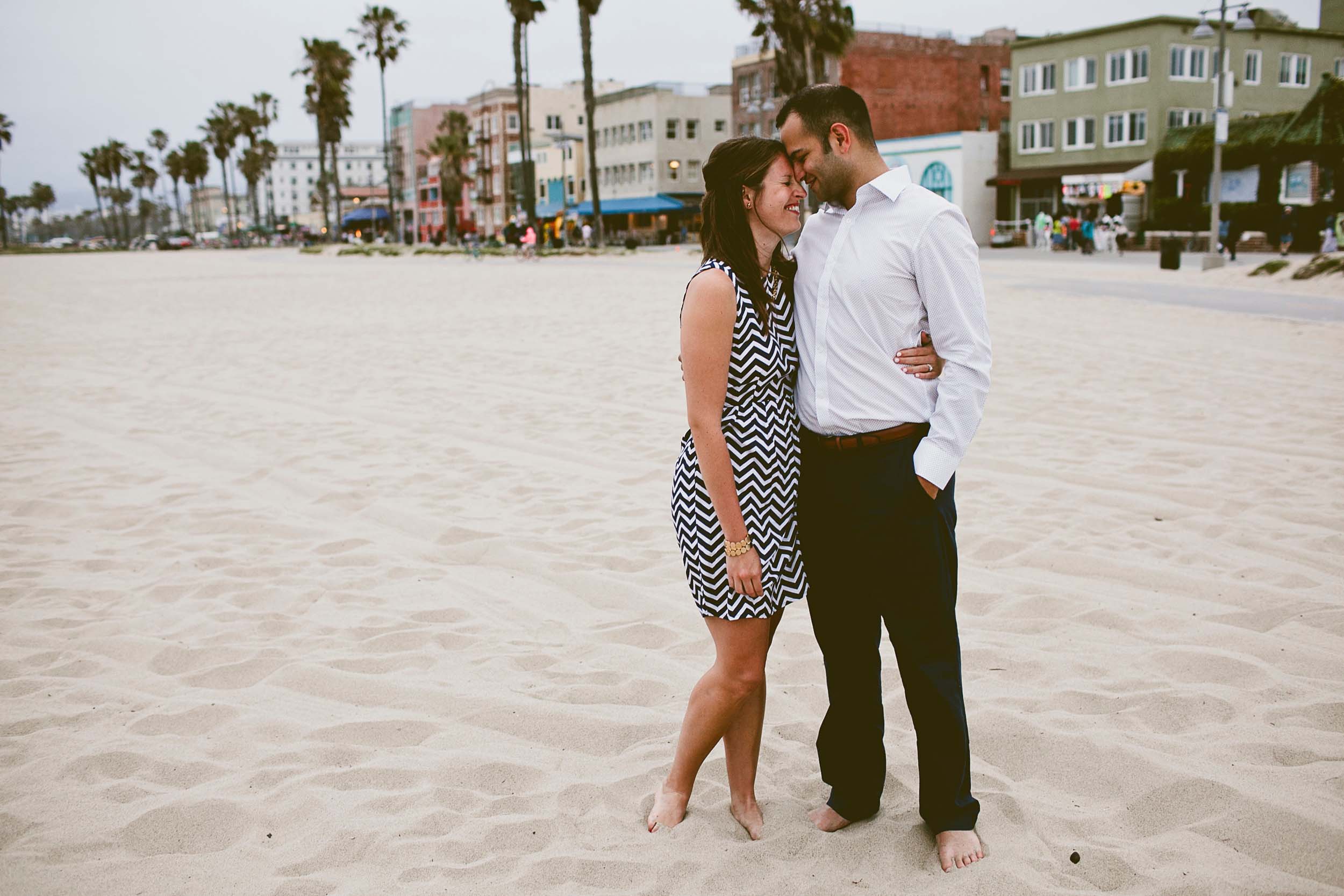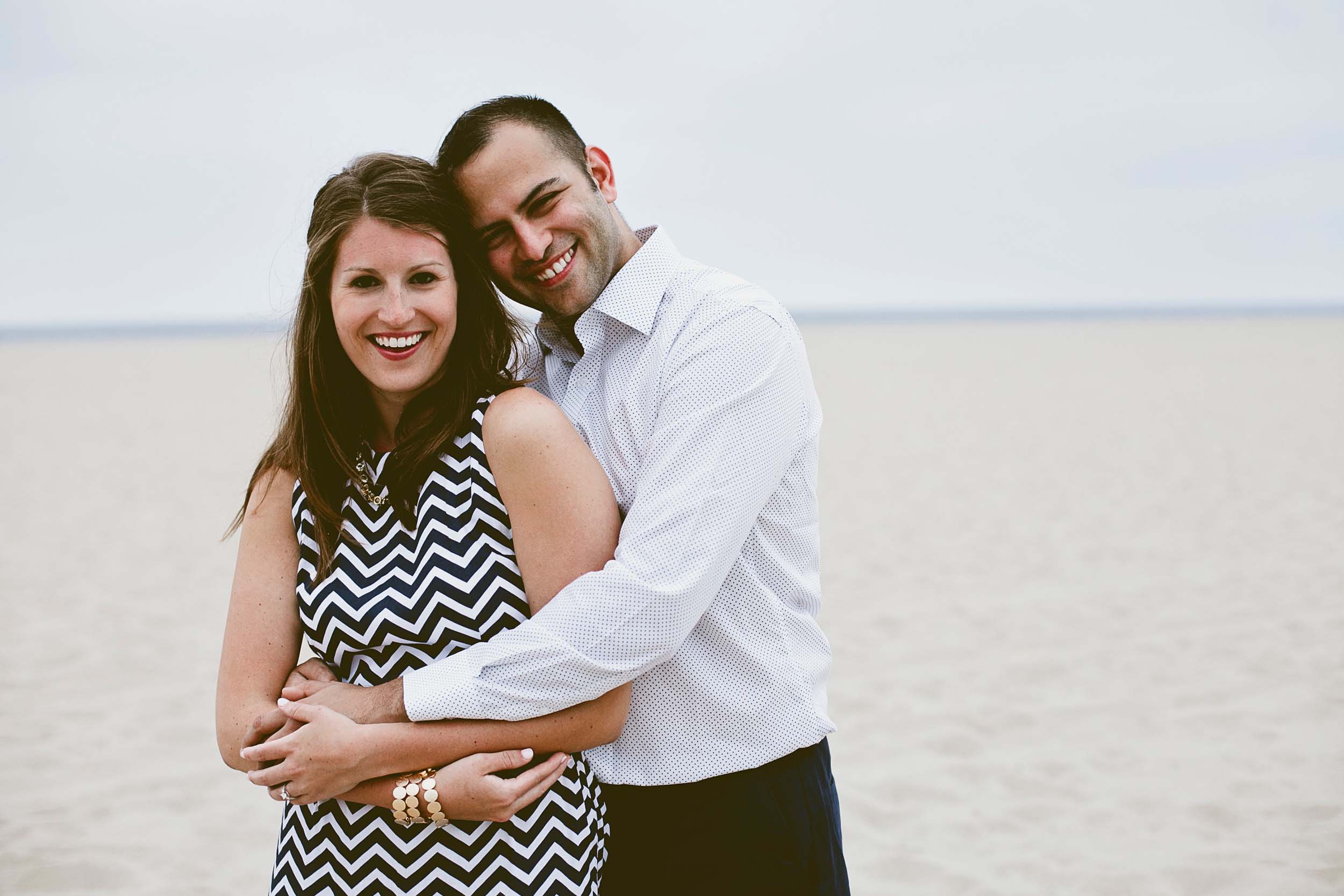 "If you head to LA yourself and you like doughnuts, go to Sidecar. The doughnuts are expensive, but they are unique and amazing with flavours like butter & salt and Saigon cinnamon crumb. Also, carve out time to sit on the beach to watch the sunset – the views were unforgettable." – Zain