See more: solo traveller – interview – Hong Kong – Myanmar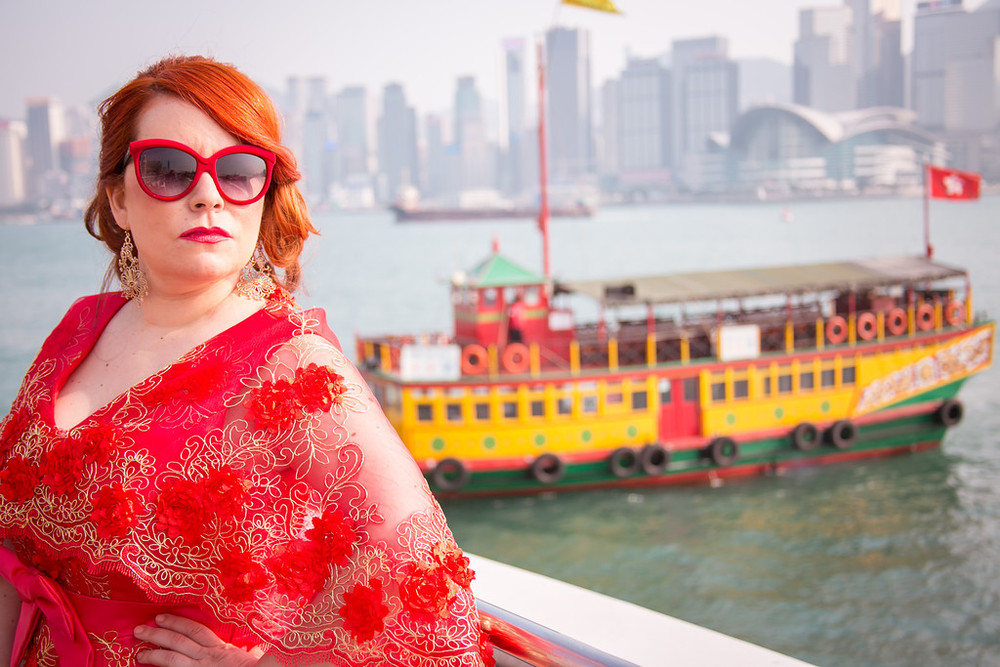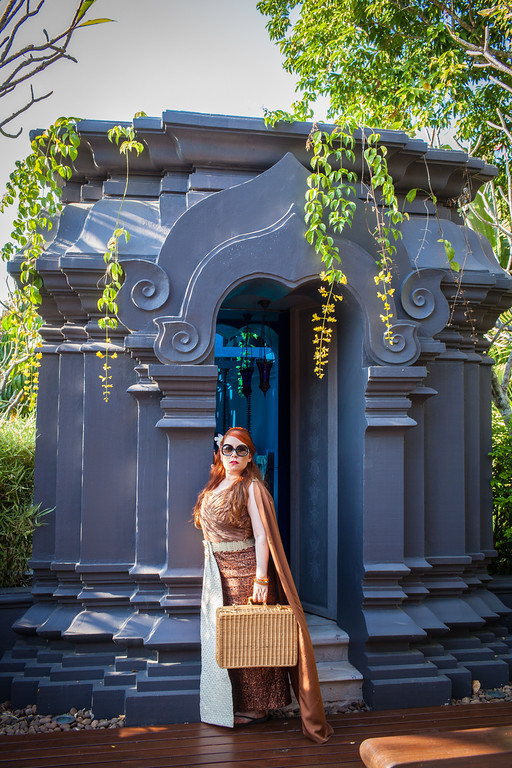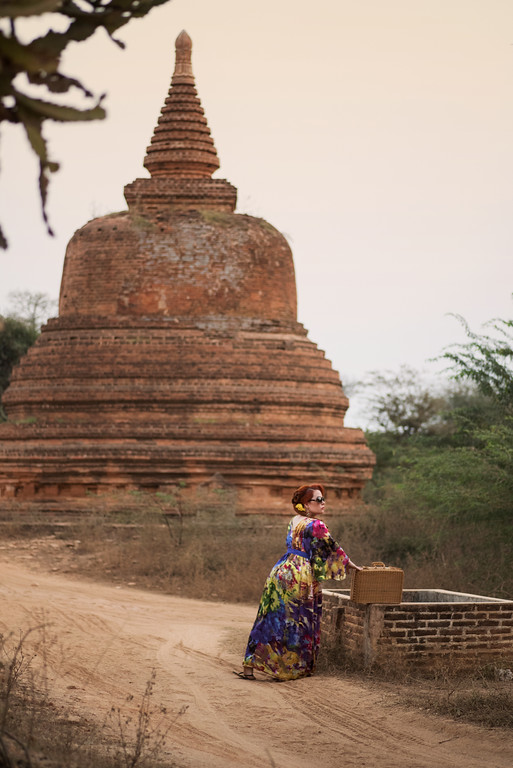 We first introduced the ultra-fashionable adventuress Nicole of First-Class Belongings when showcasing her multiple shoots in Istanbul, Mexico, Hollywood, and NYC. We promised she would be back on our blog soon, and we are thrilled to offer a glimpse into her recent travels to Asia. This time, Flytographer caught up with her in Hong Kong, Bagan, & Chiang Mai - and the photos turned out as stunning as ever!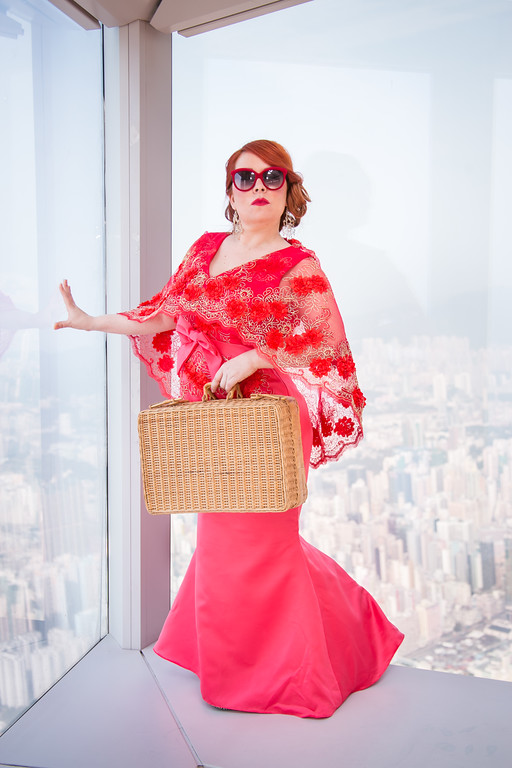 Q: Please tell us why you chose these particular cities?
It was my goal to travel to some off-the-beaten-path locations. I was going to Laos for the opening of Laos Children's Hospital, so I based the rest of my itinerary from there. For many of the countries I visited, the doors have only been open to visitors in recent years. I wanted to get there to see authentic culture before commercialism takes over. It was so refreshing not to see a Starbucks on every corner!
Q: What were your style inspirations this time around?
I wanted a glamorous look for all of the destinations. As celebrations were in full swing for the Lunar New Year in Hong Kong, I chose a bright red dress as it seemed festive for the occasion. In Myanmar I wore a tropical, colorful kaftan. I wanted to make sure that my dress stood out amongst the dark forest green of the hot air balloons, and it was also a nice contrast with the ancient red brick architecture. I studied a lot of images of traditional Thai dresses for my shoot in Chiang Mai, and I made a rendition based on my interpretation of their style. I got a lot of compliments from the locals, so I think I did a pretty good job at making my dress look authentic!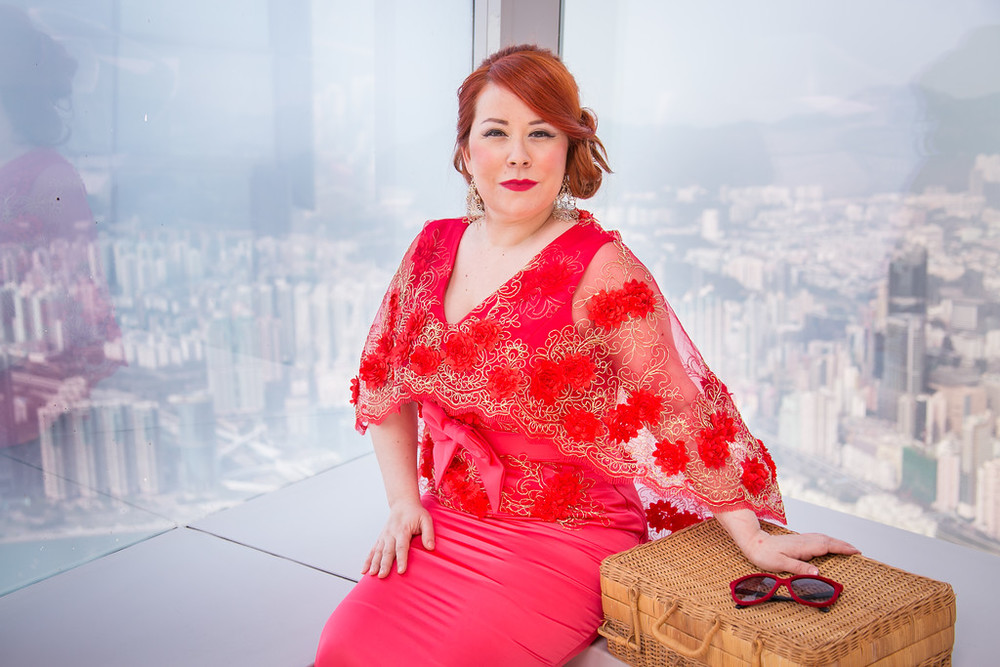 Q: Please tell us how you decided on specific locations for the shoot.
I wanted to capture iconic things that you would do in each city. The skyline is what stands out the most in Hong Kong, so we went to one of the best views in the city from the top floor of the Ritz Hotel and from the harbour.
I think everyone associates elephants with Thailand and that was one of my main draws to go there. I've always loved the iconic editorial photographs by Richard Avedon and wanted to create something high fashion like those images. It was an added bonus that we stopped by a small tribal village where the women have the elongated necks from wearing heavy, golden rings around them.
As I was planning my trip to Myanmar, my jaw dropped when I saw the images of hot air balloons at sunrise over Bagan and I knew that I had to capture photos there!
Q: What are your favourite memories from each city?
I know it sounds cliché, but I honestly fell in love with each of the places I visited! It's really hard to pick one place that I loved the most. I try and travel with an open mind: connecting with the locals, trying new foods, learning new languages, and seeing textiles and fashion from different countries. Also, I always try to have my hair done in each country I visit. It's amazing how techniques vary all over the world. One of my favorite souvenirs is to have a unique hair style from the country I'm visiting. I've walked into many salons without an appointment or knowledge of the language and somehow it all works out! I'm collecting video footage from these experiences, so maybe one day I'll make a short film of behind-the-scenes of getting my hair ready for the photo shoots.
---
Hong Kong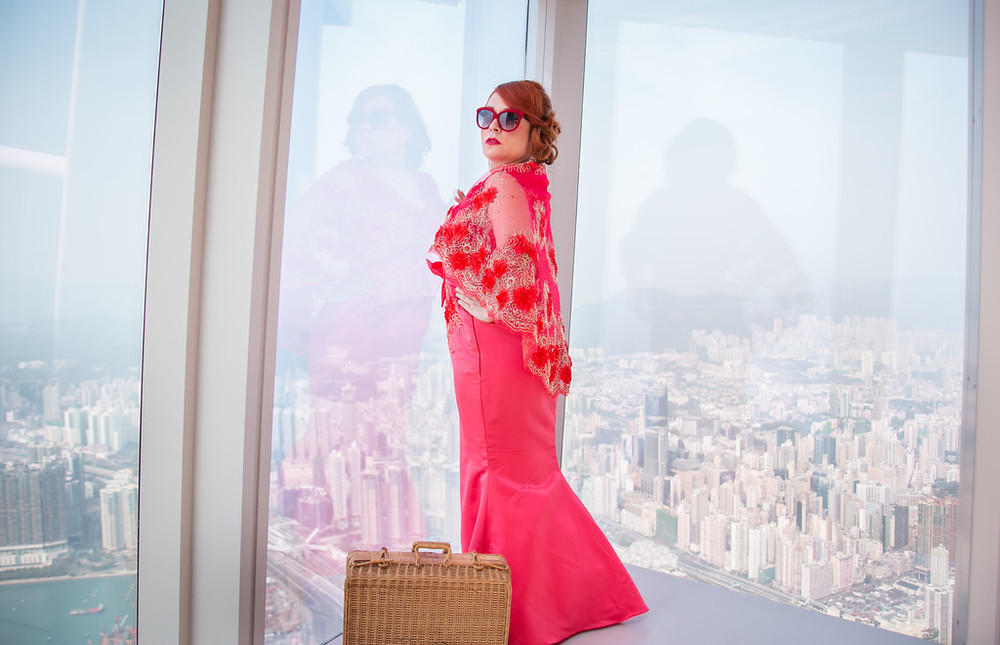 [Flytographer] Michelle: "Nicole and I quickly bonded over the joys of jet lag, since we had both arrived to Hong Kong within 12 hours of our shoot! That didn't stop us from having a great time – if anything, we giggled even more because of it. Nicole was beautifully dressed in one of her dresses specifically designed for the shoot, which had me that much more excited to photograph her from the gorgeous views of the Ritz Carleton to the skyline of Hong Kong Island. Nicole has a wonderfully adventurous spirit and I hope to meet her again soon!"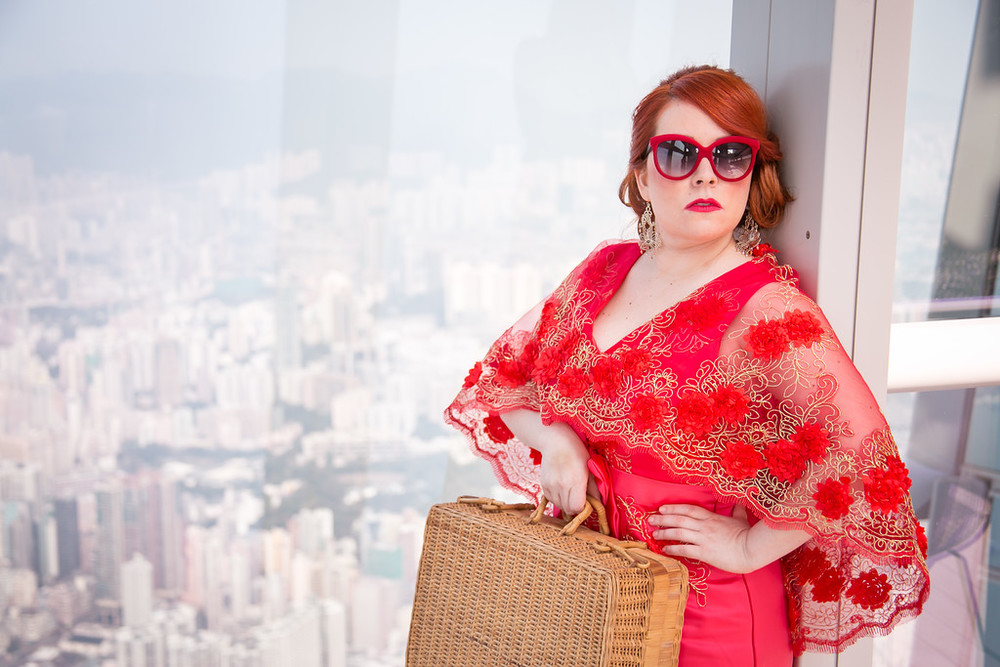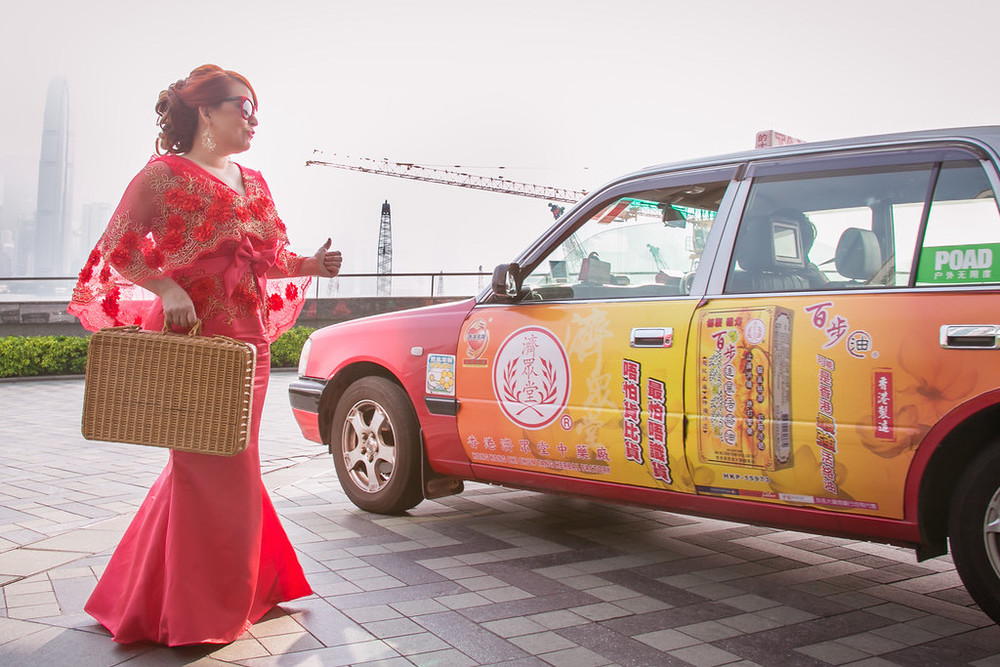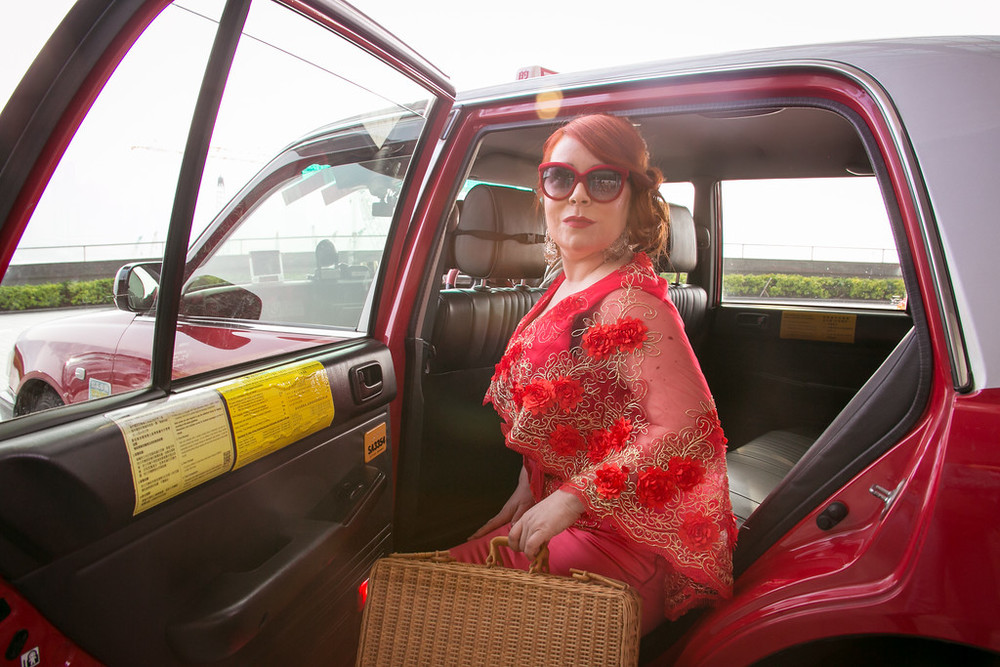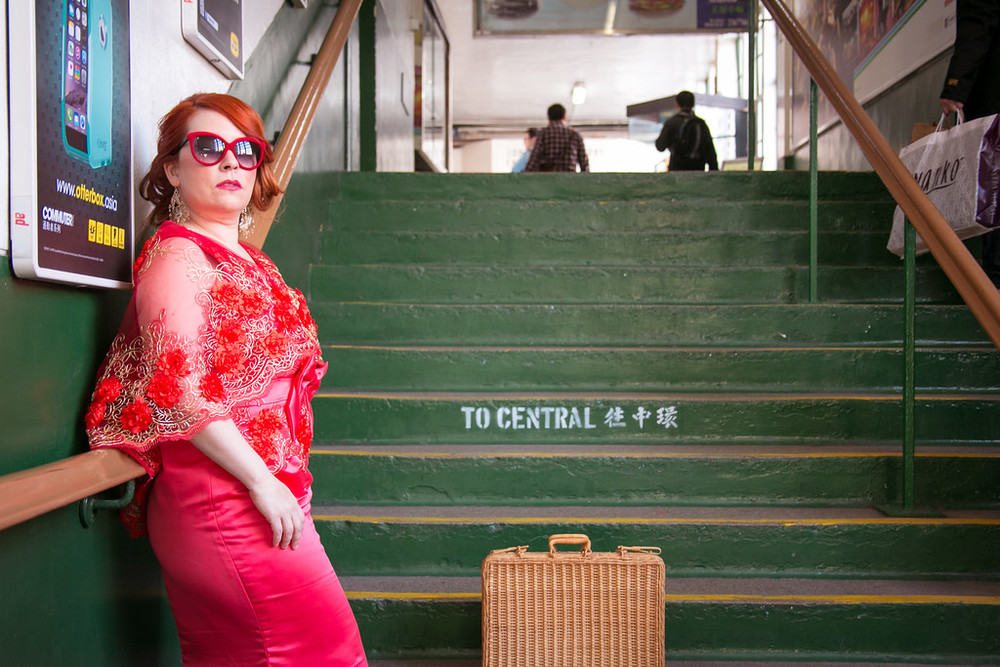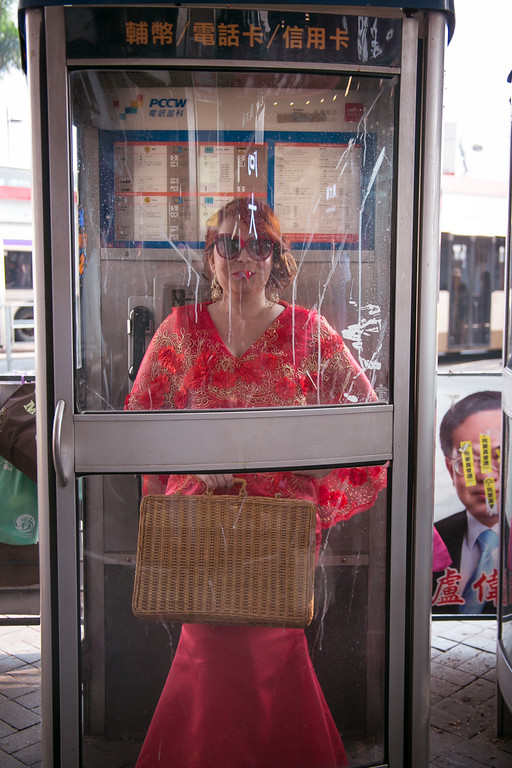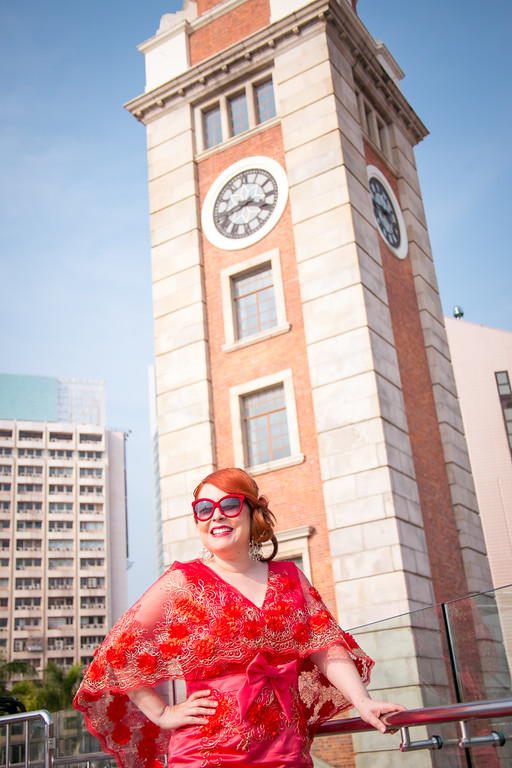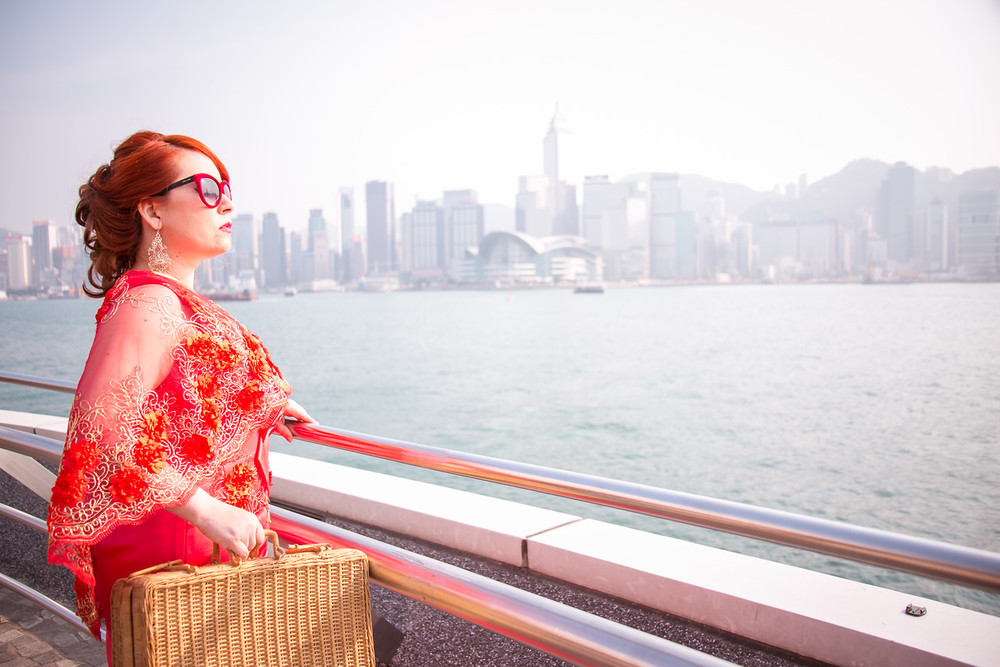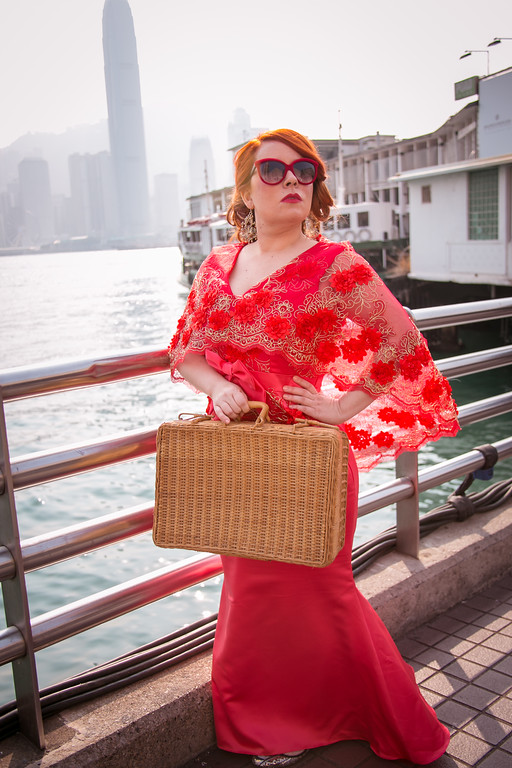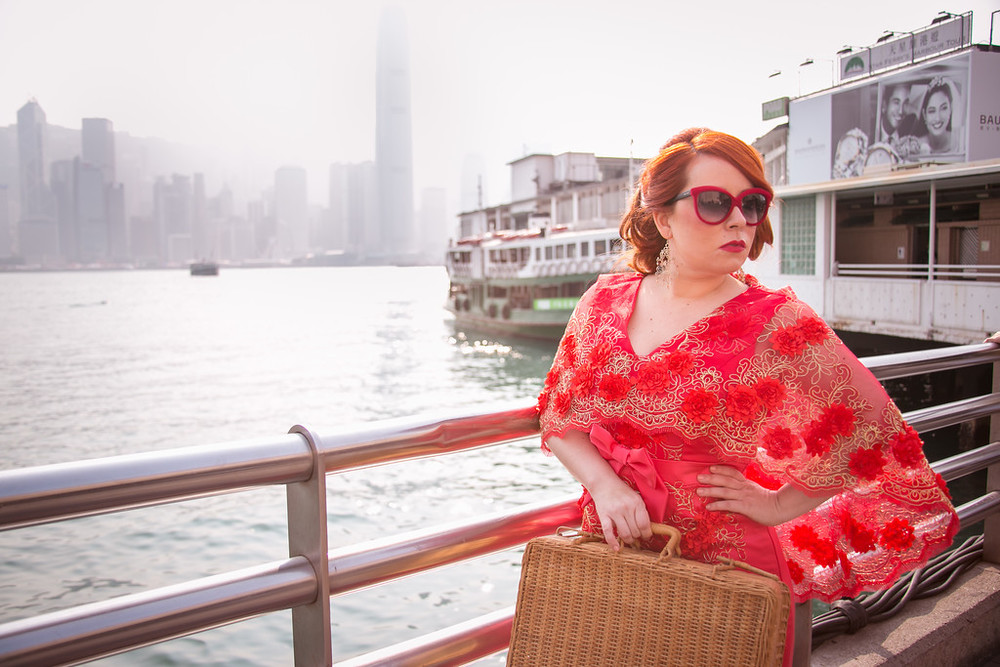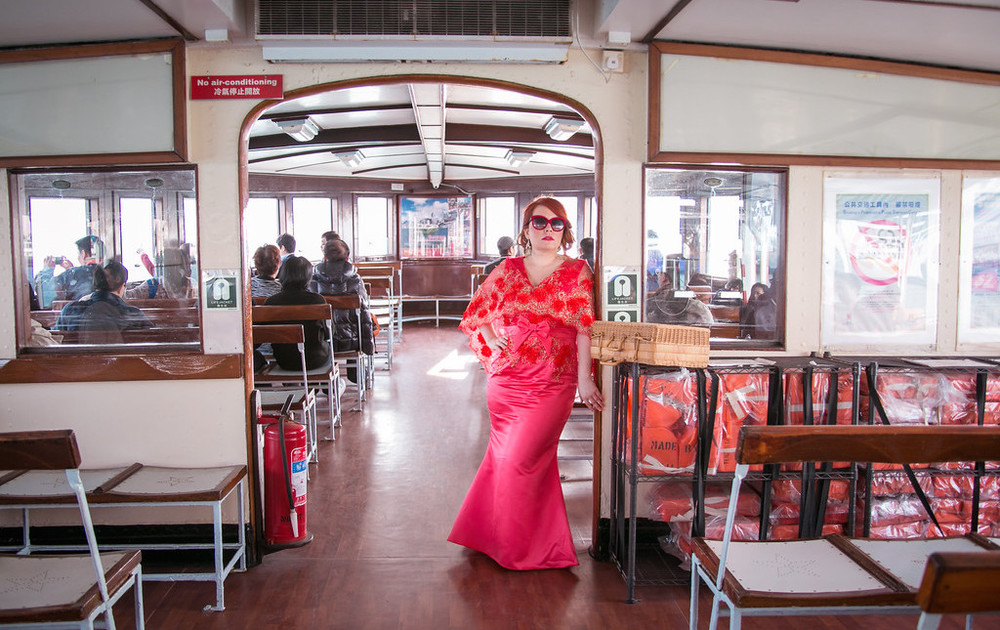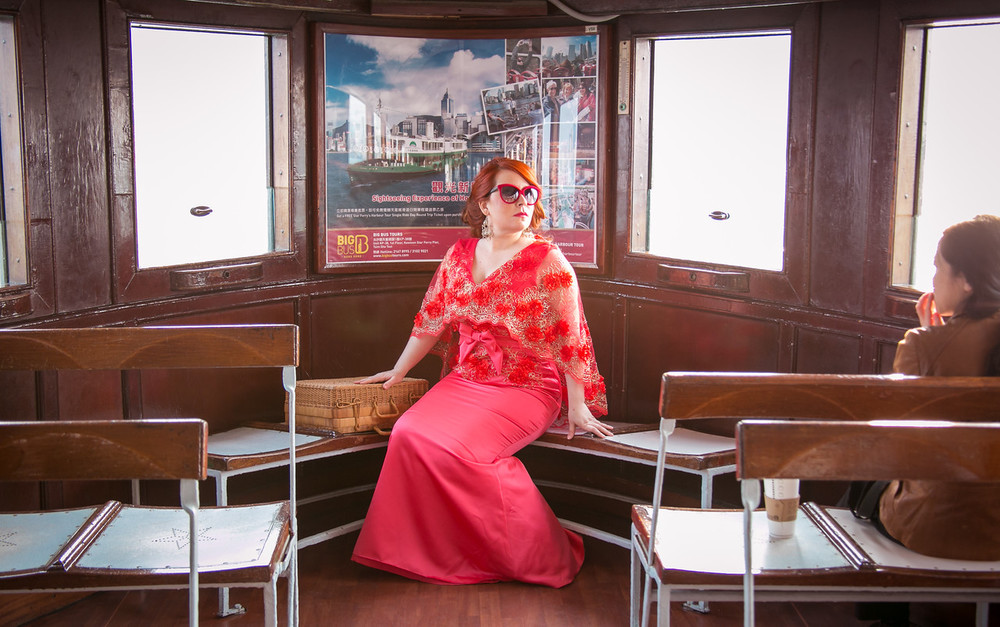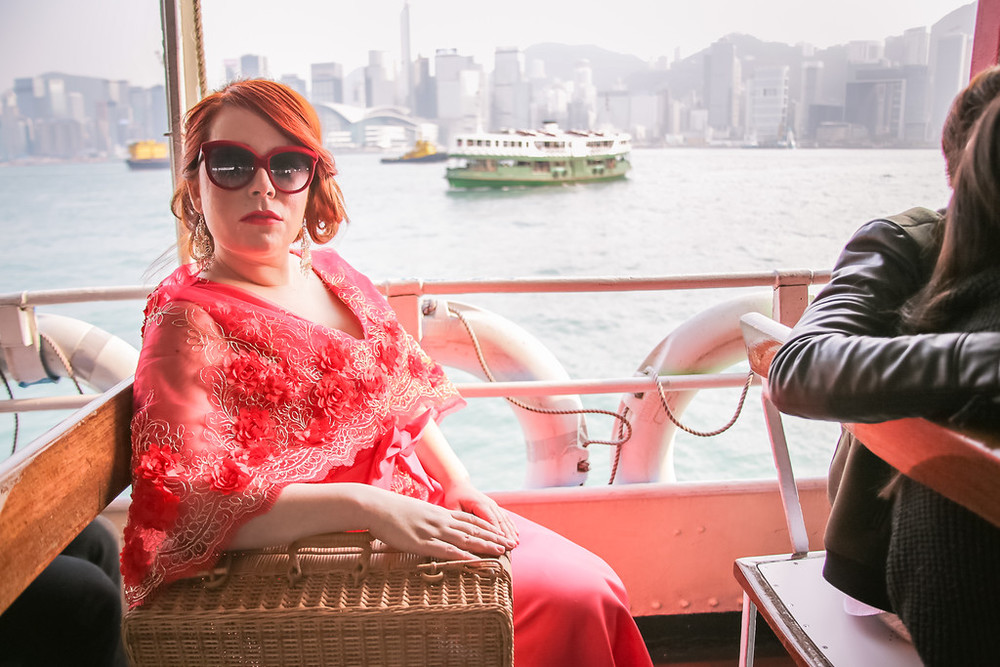 ---
Chiang Mai, thailand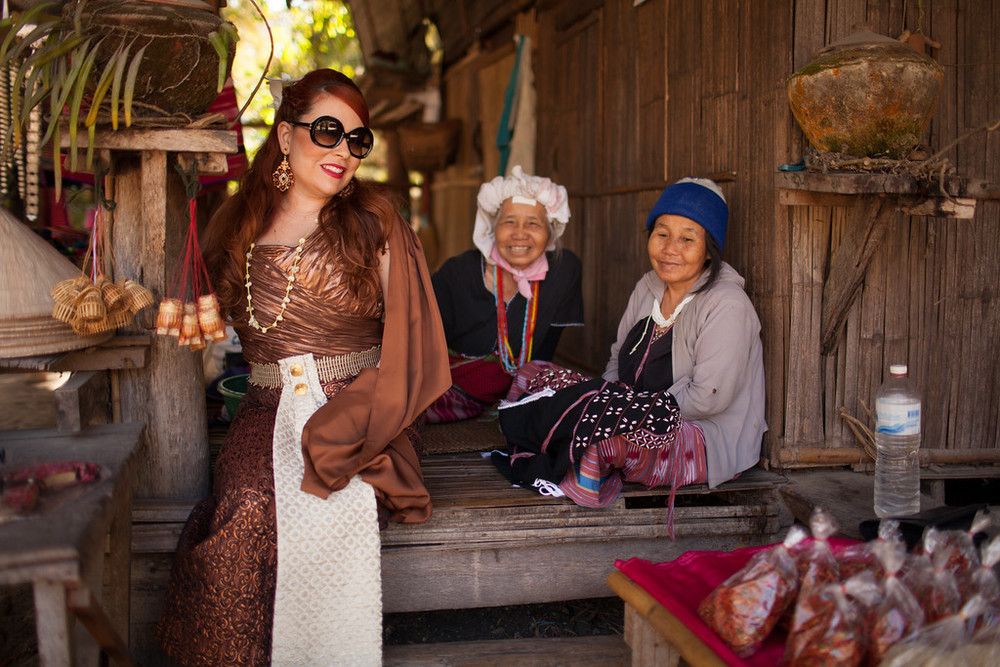 Flytographer Tom: "I found out the hard way that it was still a lot cooler up north of Thailand [Tom lives in Bangkok] as I arrived at the Four Seasons in Chiang Mai just wearing a t-shirt and a pair of shorts, but as soon as we left for the little tour, the sun was flexing its muscle.
I had an exceptional time with Nicole. She was really up for anything and we got some amazing pictures! The long-neck tribeswomen were something I've always wanted to see for myself, and living in Thailand sometimes we skip over doing some typical touristy things. Nicole let me feed, pet and even sit on the elephants as it paraded around. That was another new experience for me that I really enjoyed. It was awesome – I not only had a great time while working, but I was hanging out with a really cool person. We even stopped on the side of the road and picked some strawberries to take home!"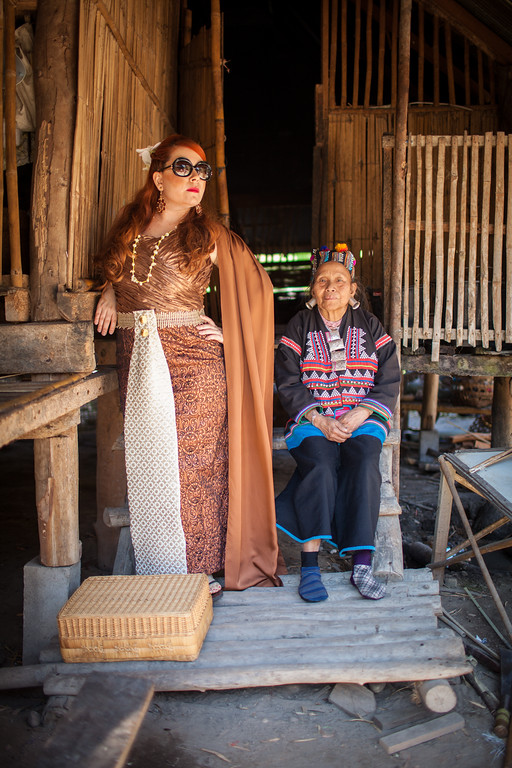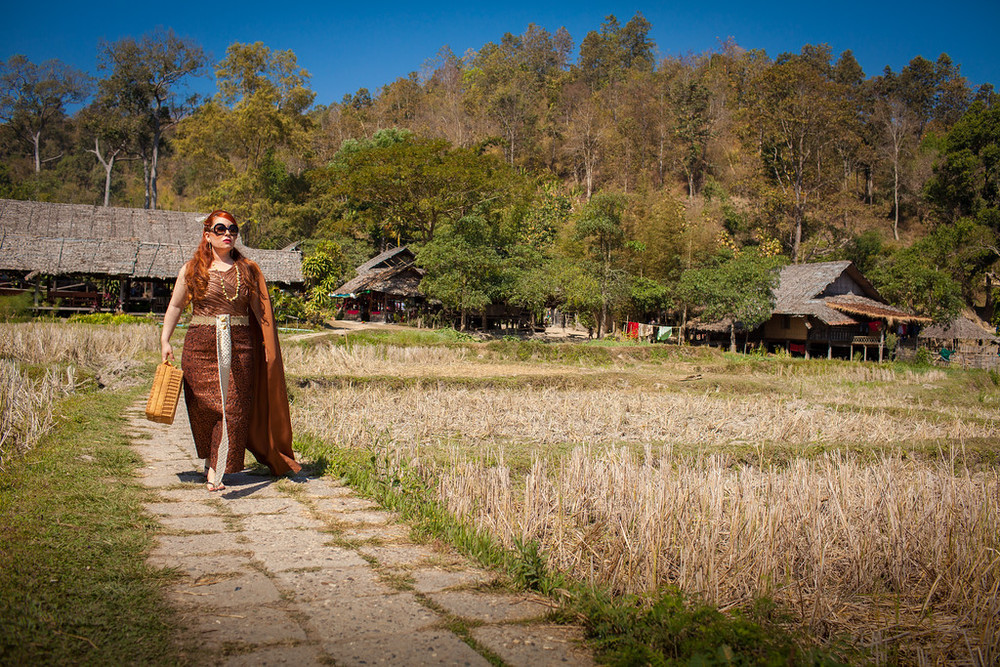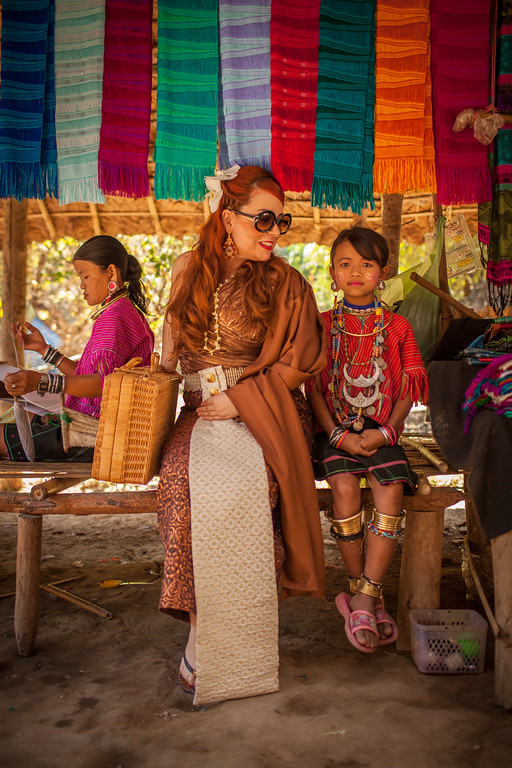 Nicole: "Tom and I got some really cool photos with the exotic tribal ladies with long necks. That's not an everyday photo opportunity! We stopped at a farmer's market to pick fresh strawberries on the way back into town. I haven't done anything like that since I was a kid, and it was a fun and unexpected way to end the shoot."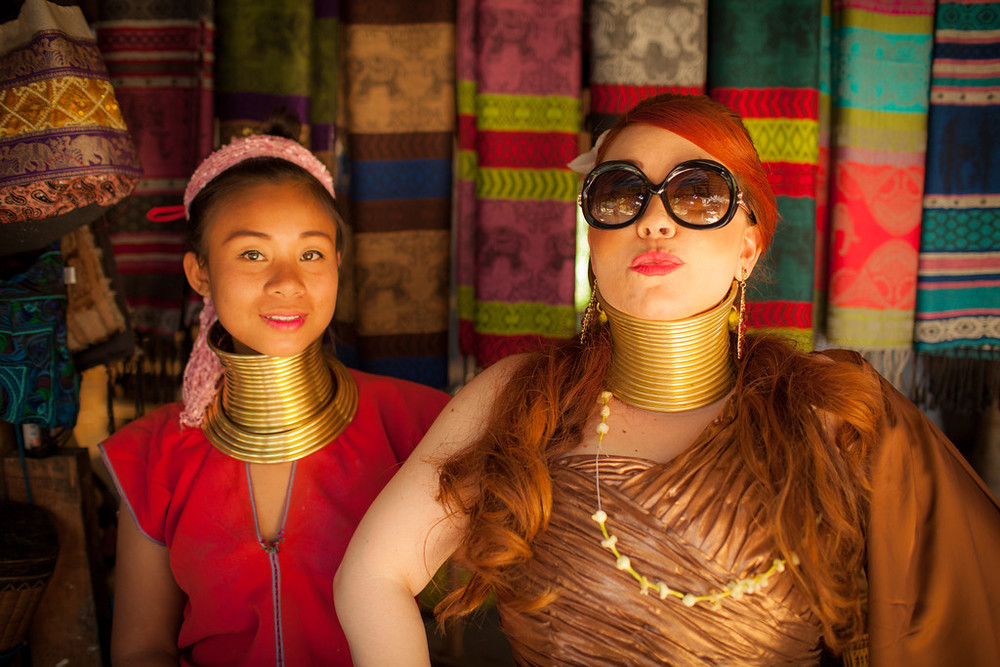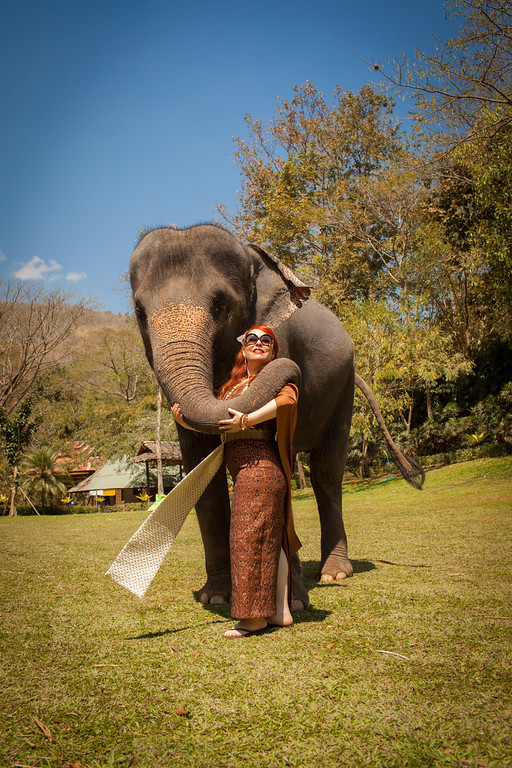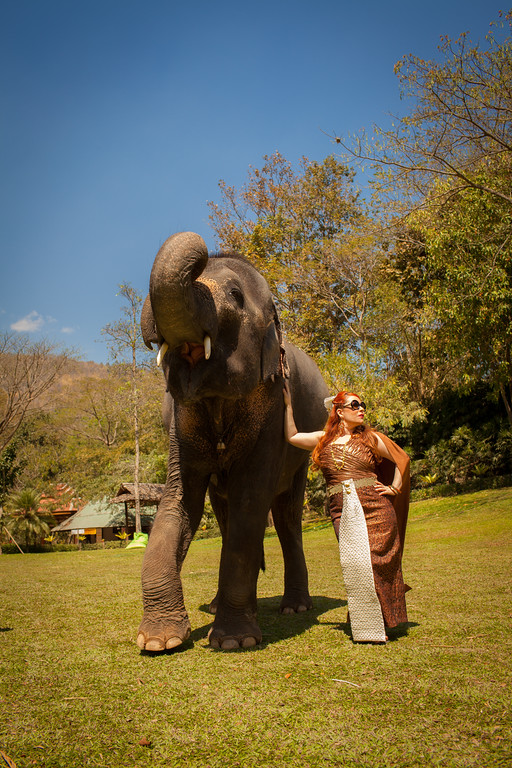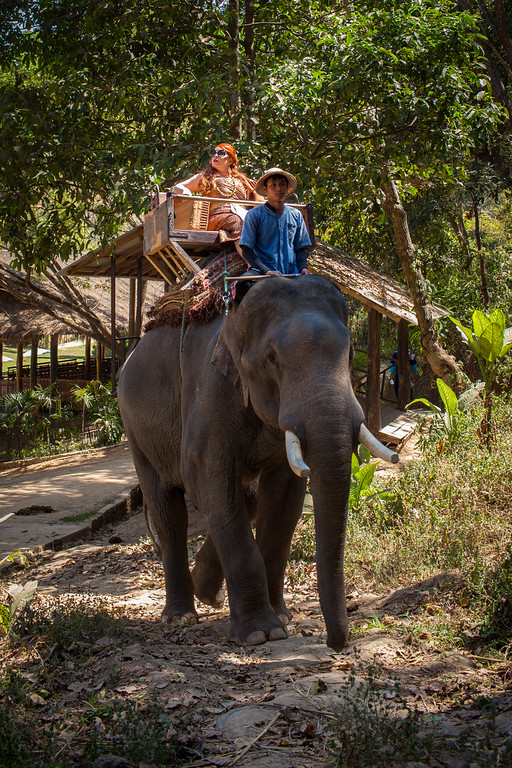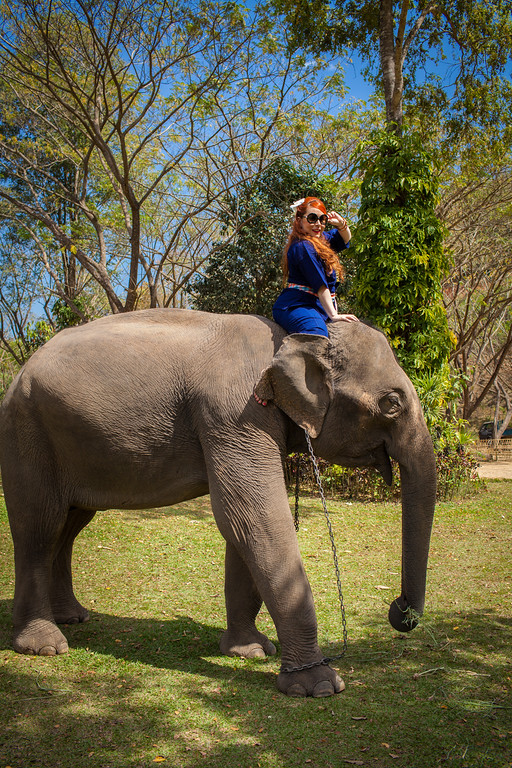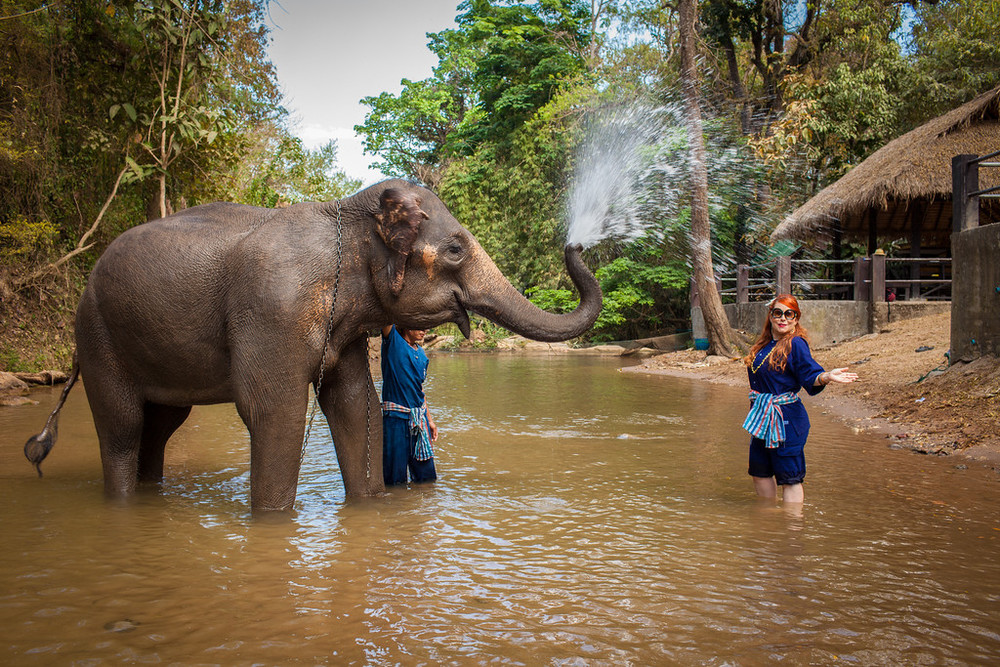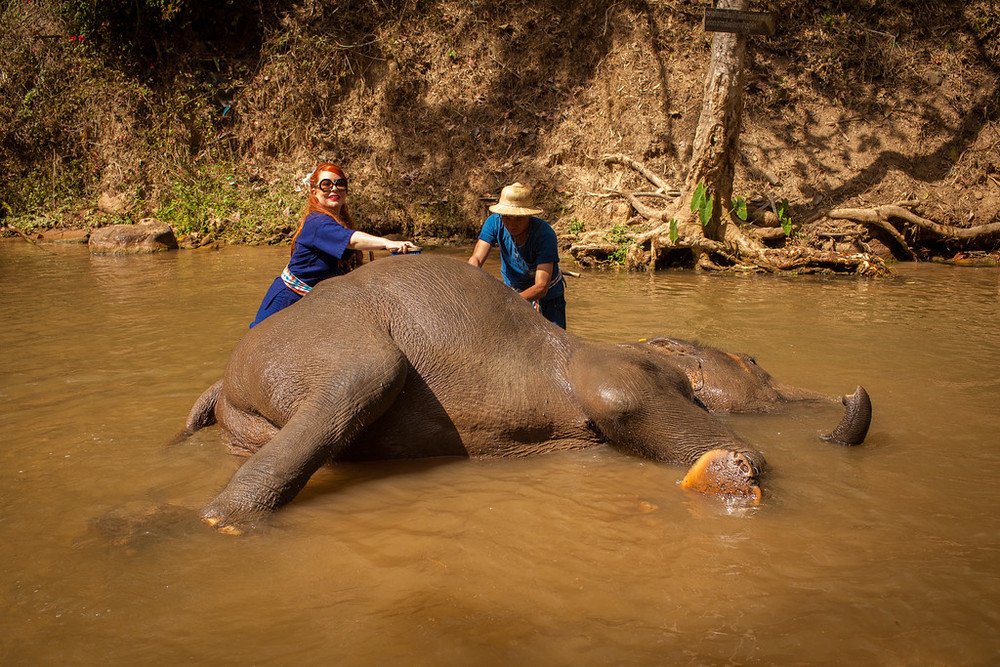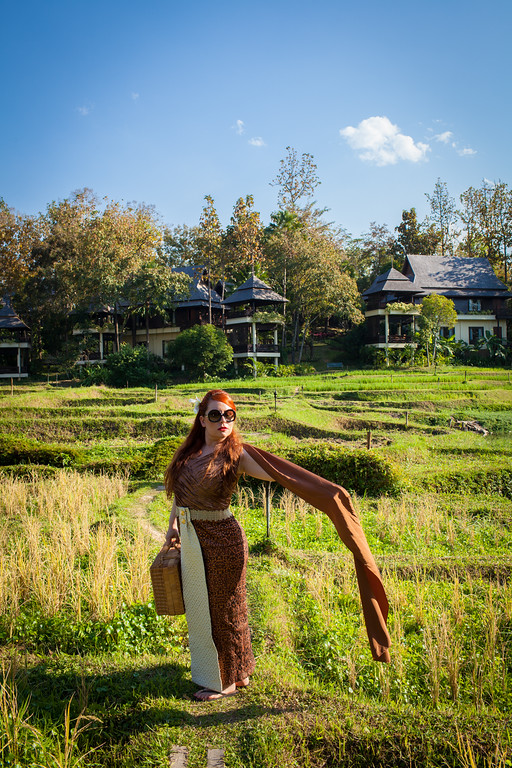 ---
Bagan, Myanmar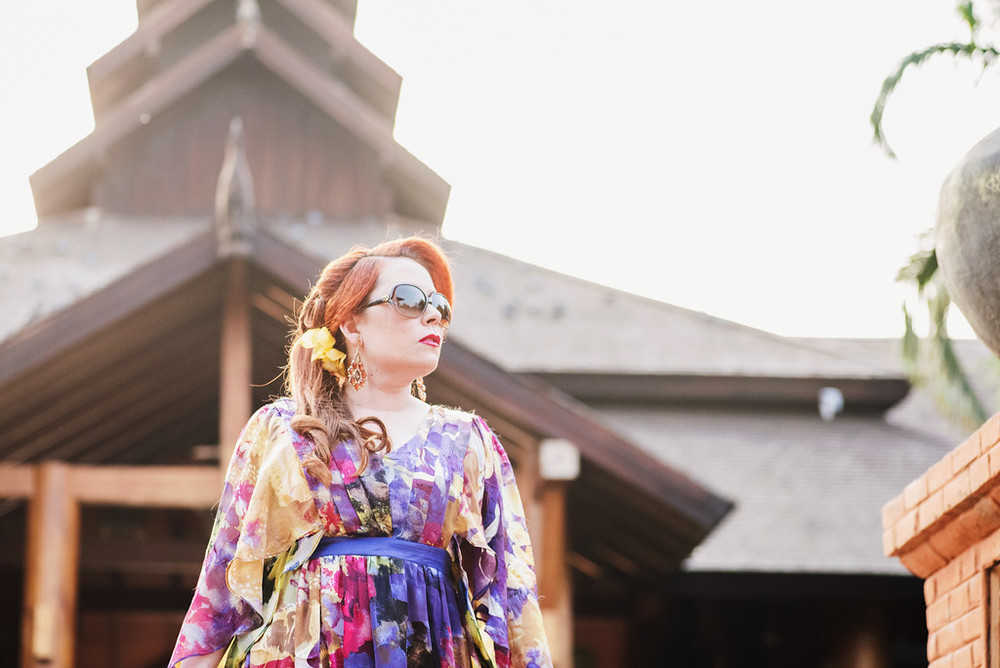 Flytographer Tracy: "Part of the shoot took place on top of a pagoda. To get to the top, we had to squeeze through a tiny passageway in total darkness. Nicole was in this gorgeous dress, and I made her trek up these ancient crooked stairs with no light to guide the way! I kept saying 'I promise it's worth it when you see the view from the top!' (I'm just glad there were no bats in that passage.) In the end, the top of the pagoda was the perfect location for the shoot. Bagan was a magical place for a shoot and Nicole was a dream client."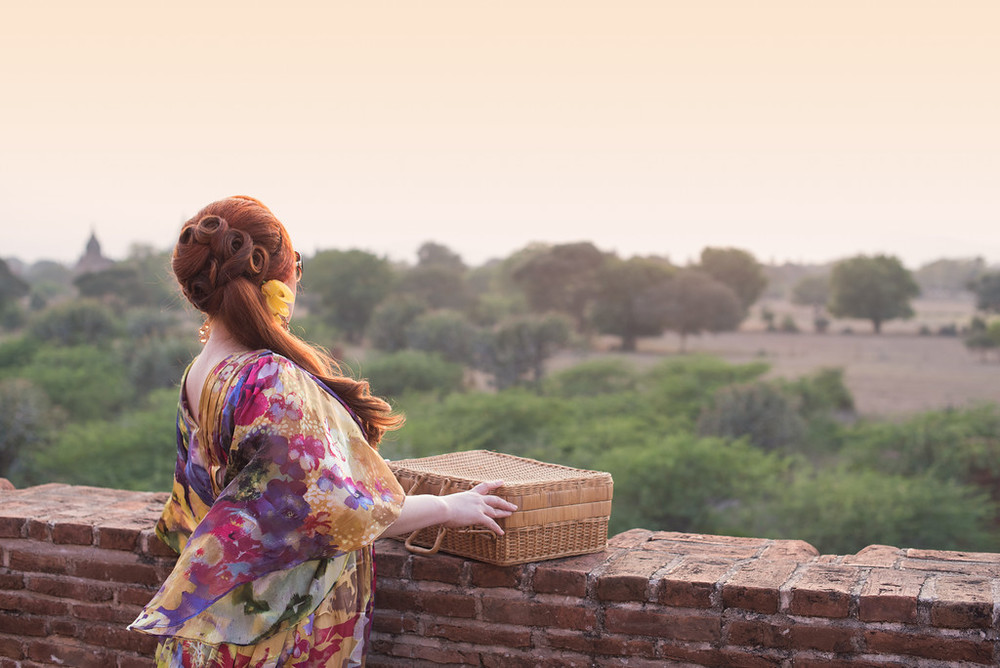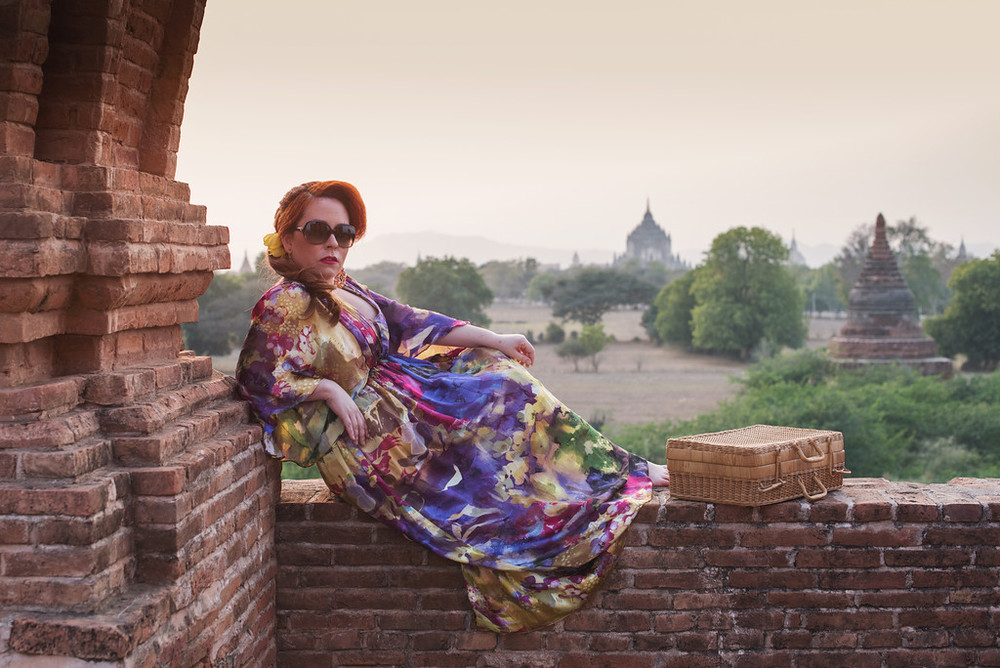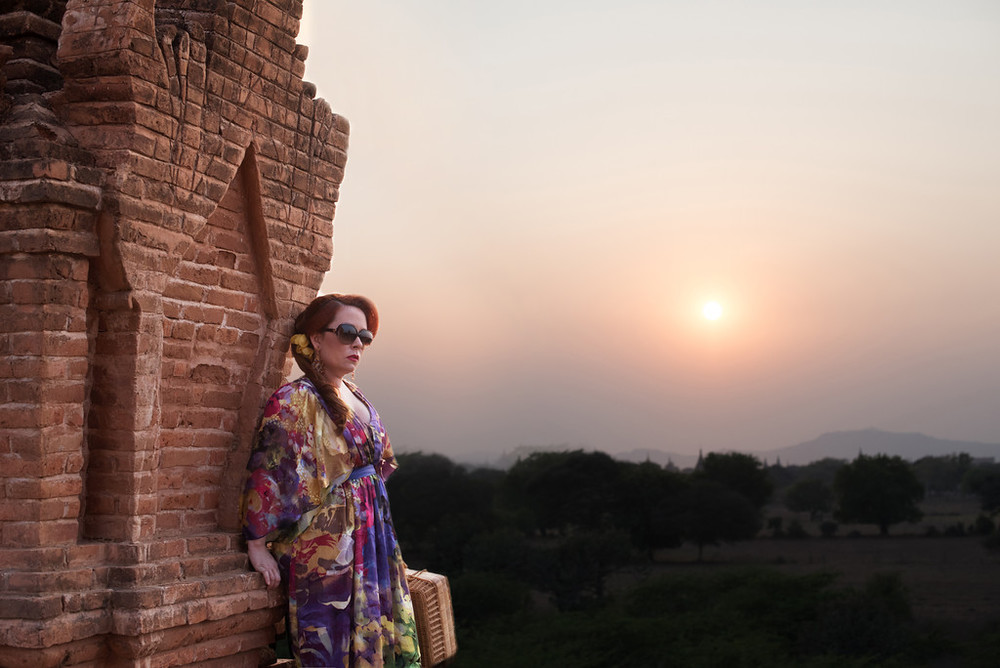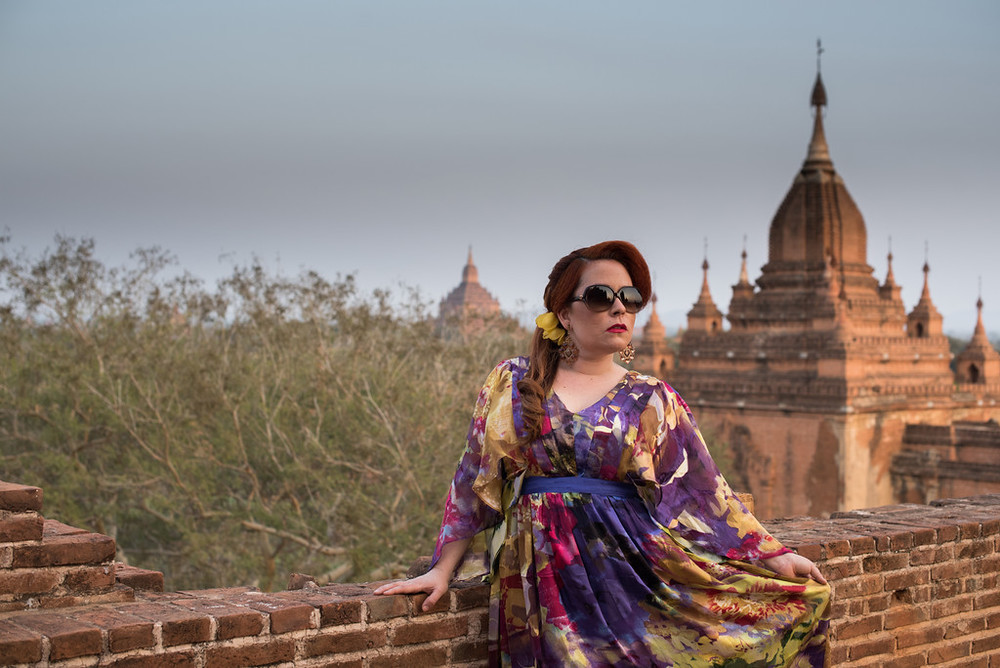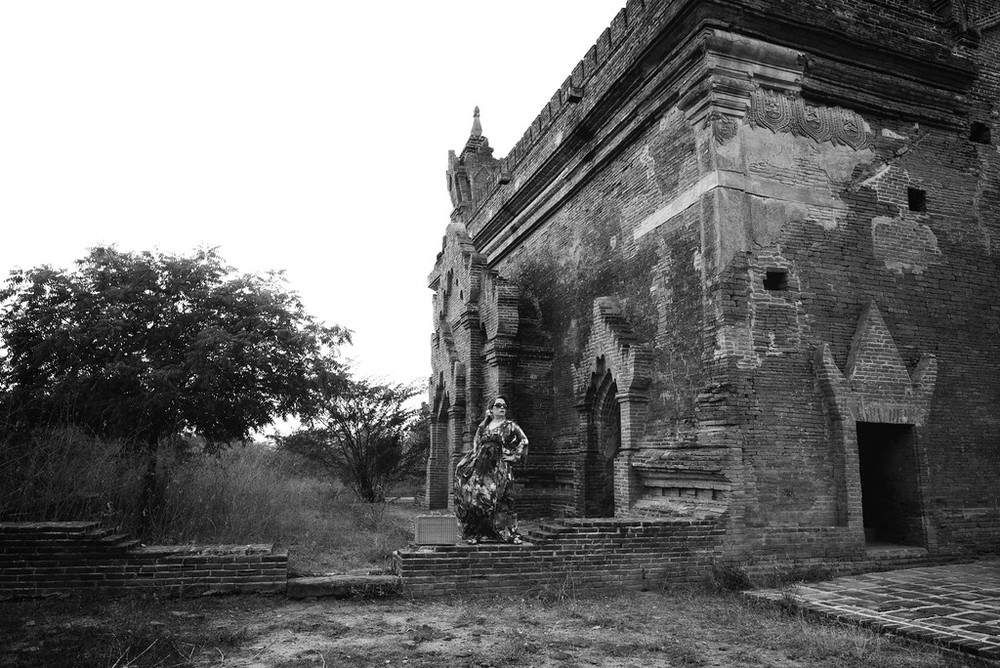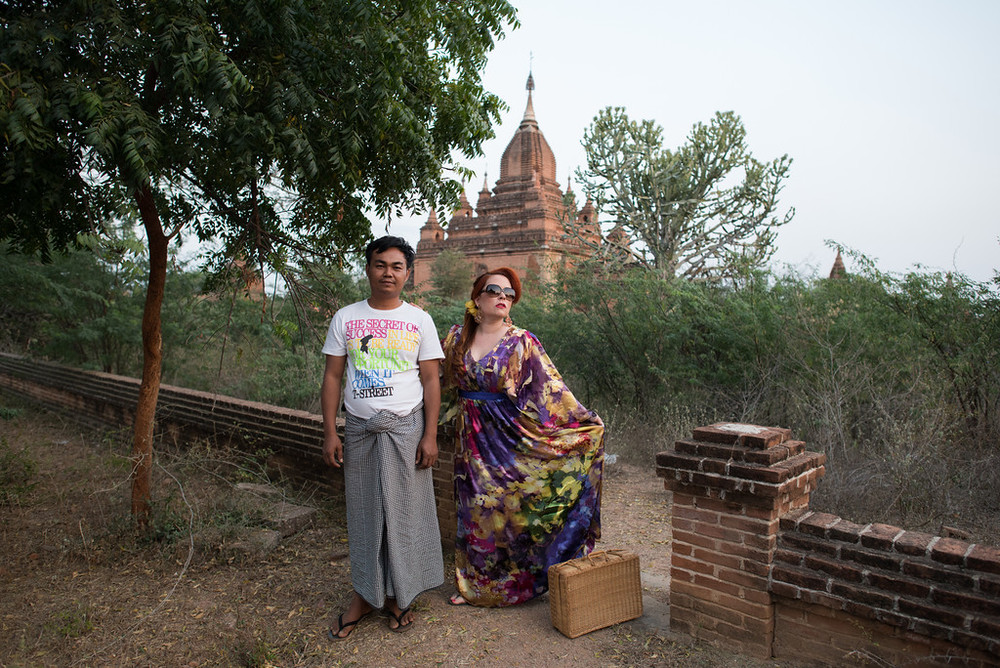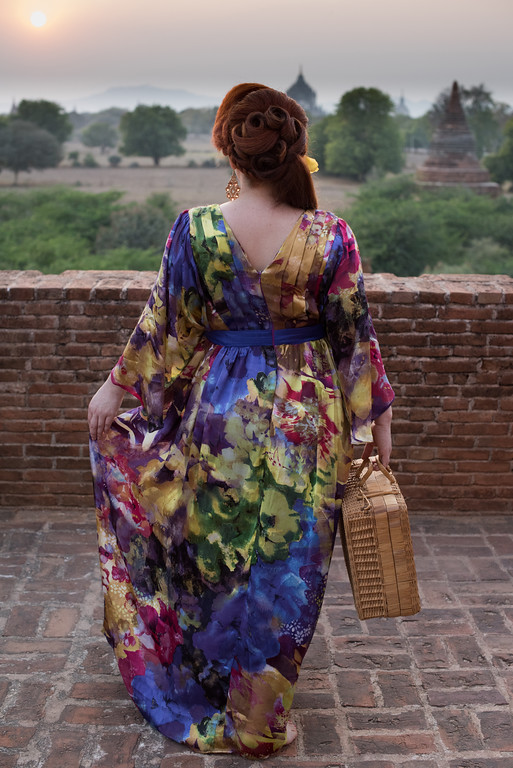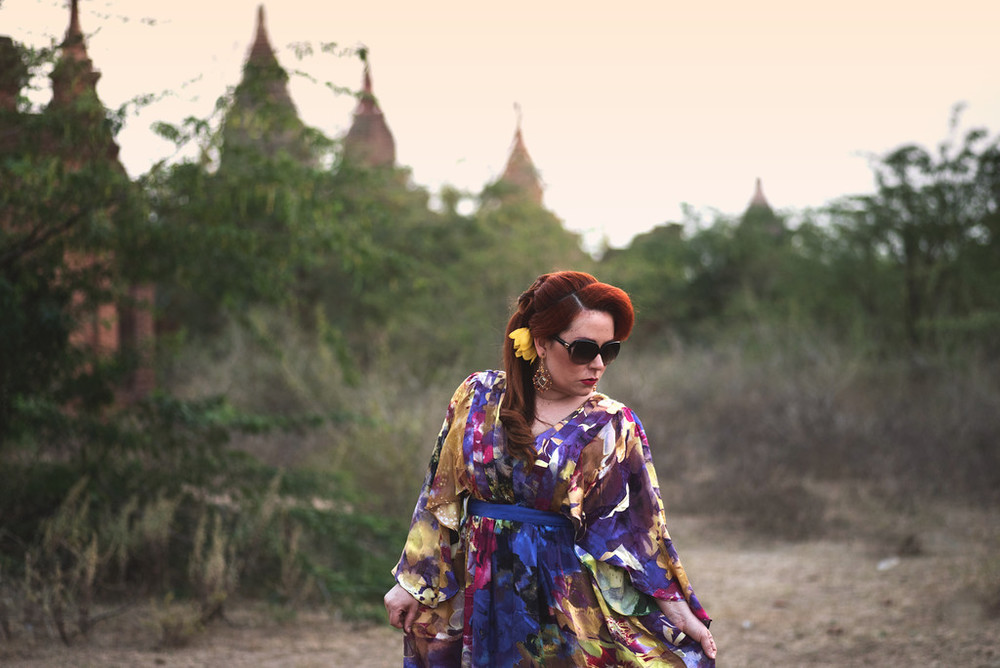 Nicole: "Tracy and I were both in awe watching a hot air balloon be blown up for the first time together. We were exhausted, since we woke around 3am to arrive to the site before sunrise, but we couldn't stop giggling each time we saw the giant flame of fire blowing up the balloon – it's an amazing and thrilling thing to see."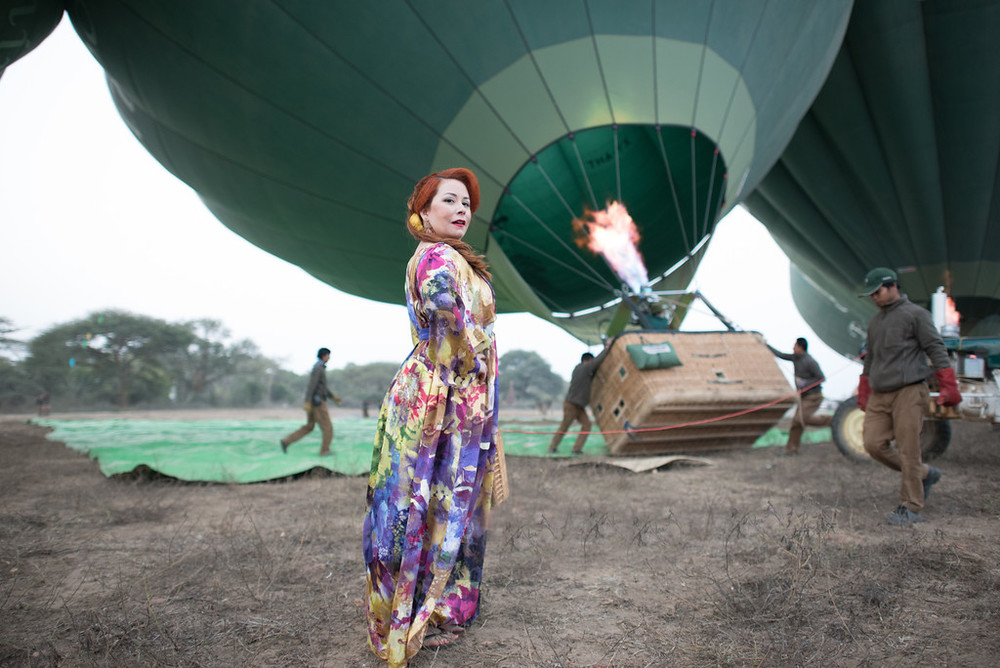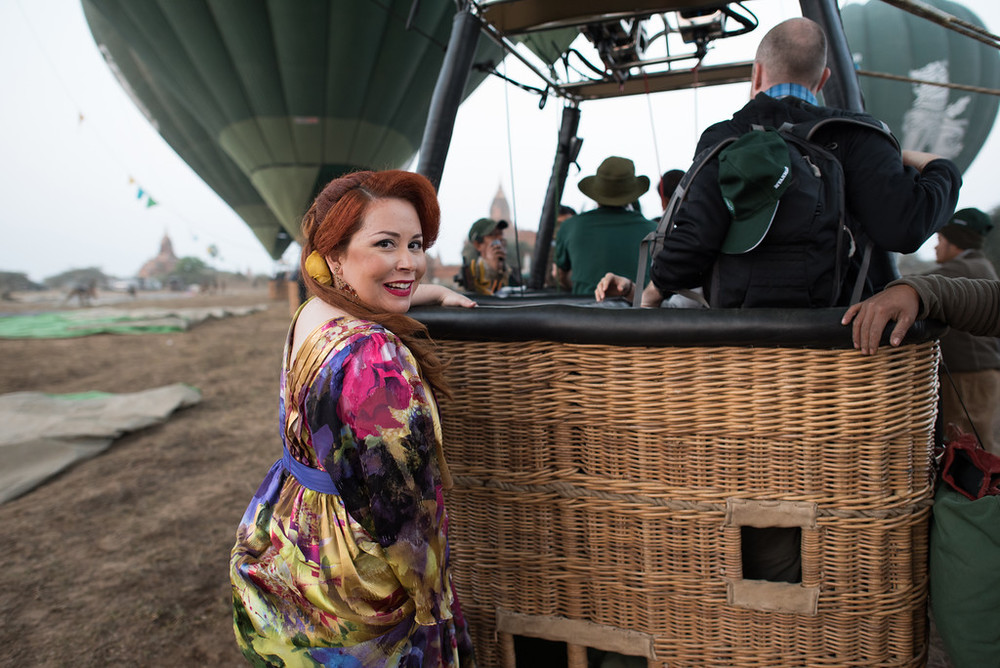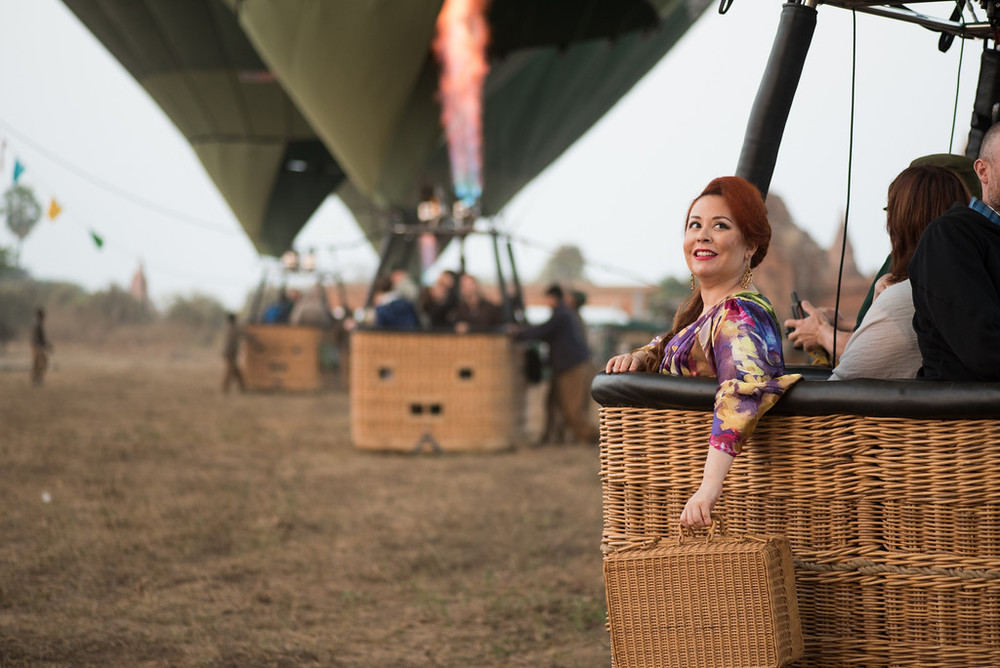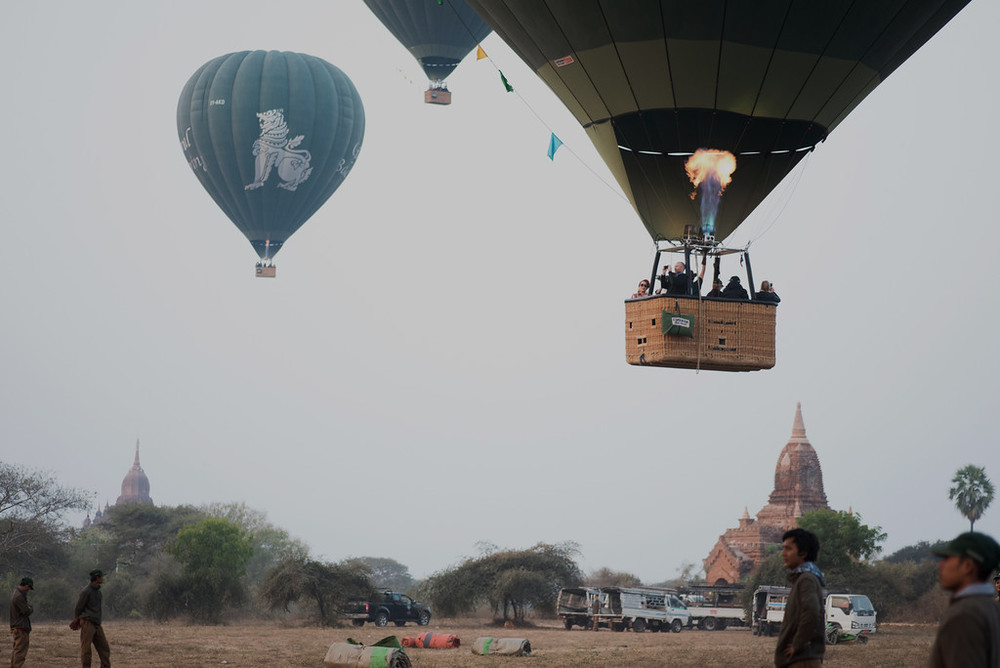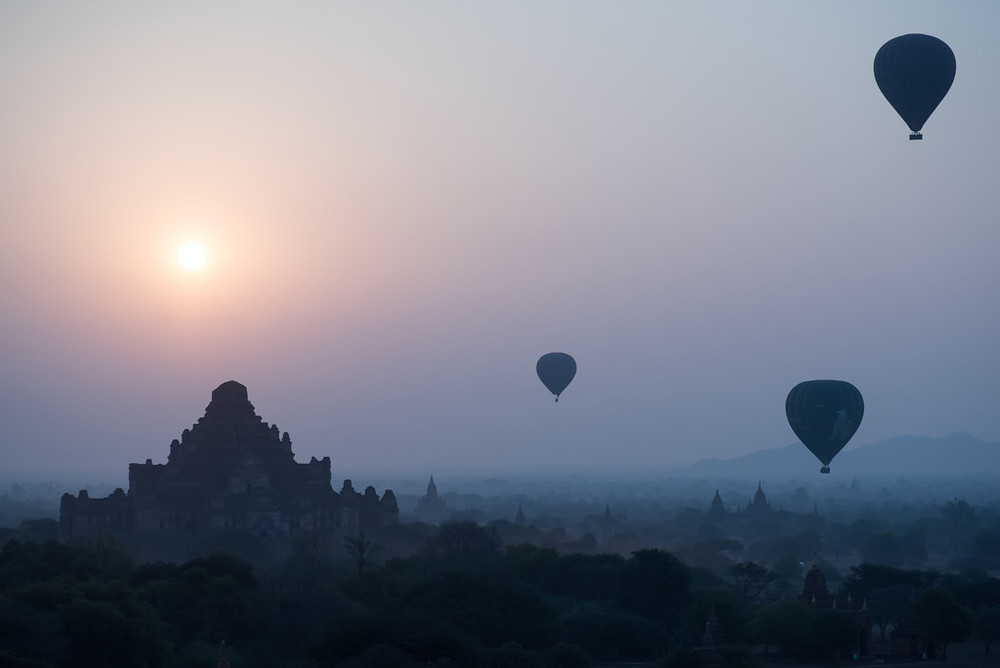 FLYTOGRAPHERS
Hong Kong: Michelle Proctor
Chiang Mai: Tom Barrett
Bagan: Tracy Swift
If you would like to follow Nicole on social media, please find her on Facebook or Instagram. Be sure to bookmark this link for her future blog!
---