Planning to propose in paradise? May we suggest Mauritius? This little island-state off the southeast coast of Africa packs a major punch — from luxury resorts and beautiful beaches to relaxing spas and its own unique blend of world-class cuisine. Read on for Bonnie and Luke's gorgeous Mauritius proposal story for some major inspiration.
HOW THEY MET
"Bonnie and I met for a cup of tea four years ago on a blind date. We instantly clicked and knew we were meant for each other after Bonnie spilled her cup of tea everywhere and ten minutes later, so did I! We have spent the last four years working hard and travelling together. We have created amazing memories and we love the way we complement every part of each other!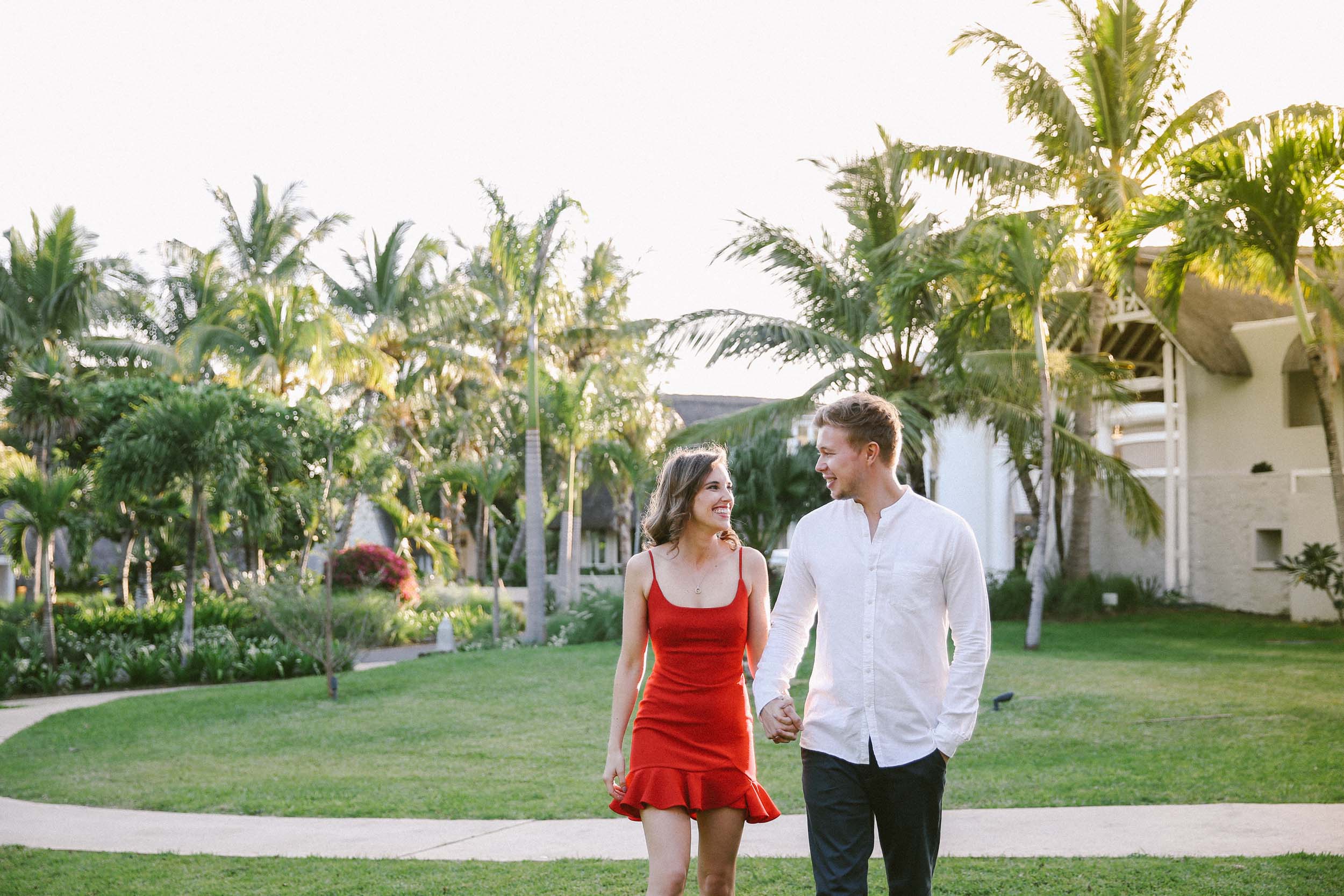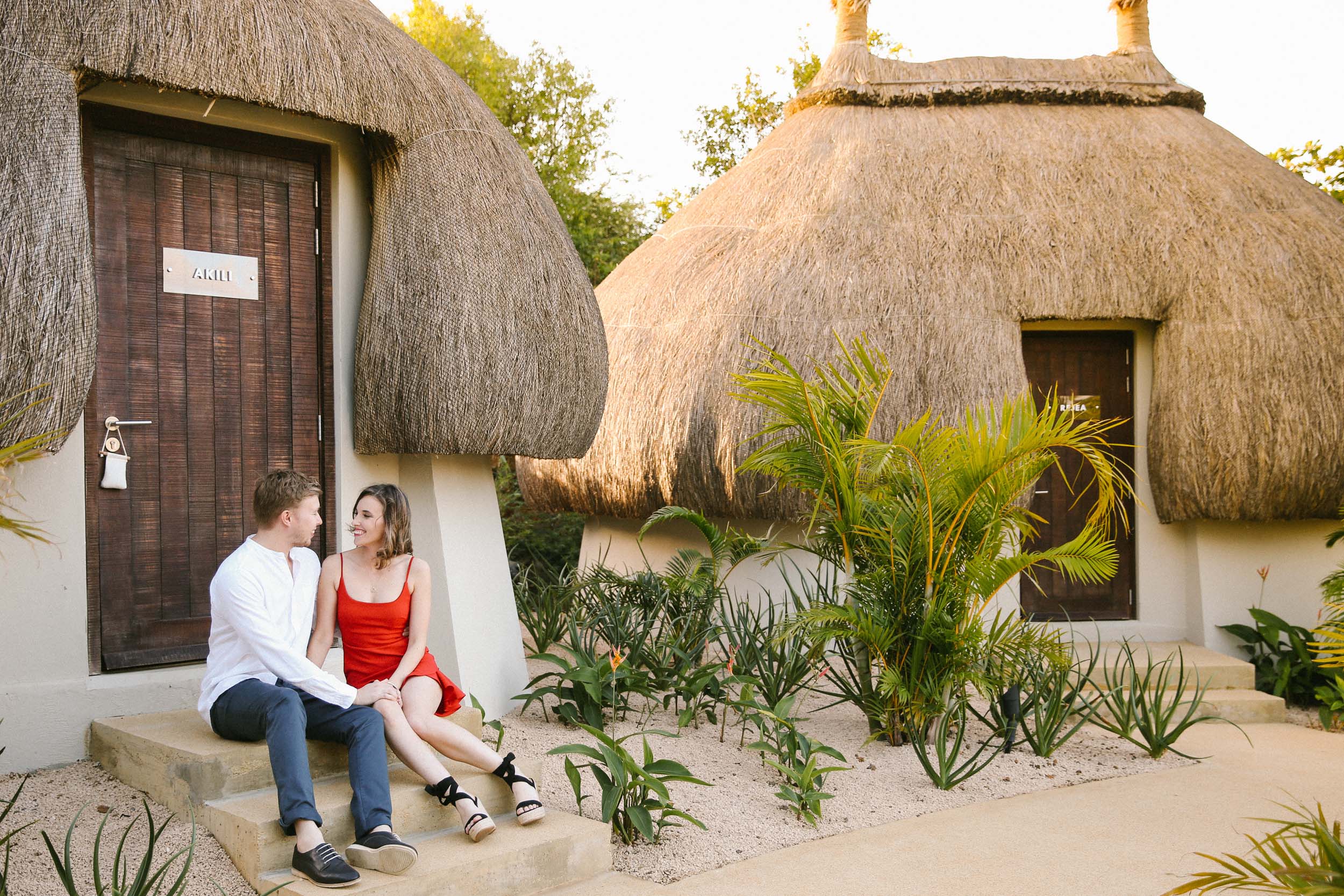 THE PROPOSAL LOCATION
"Bonnie booked a holiday to Mauritius after we had met a local on a cruise. We had been planning the trip for six months. Little did Bonnie know, I had been planning this proposal the entire time, too — from designing the custom-made ring to organizing our Flytographer shoot to capture the special moment.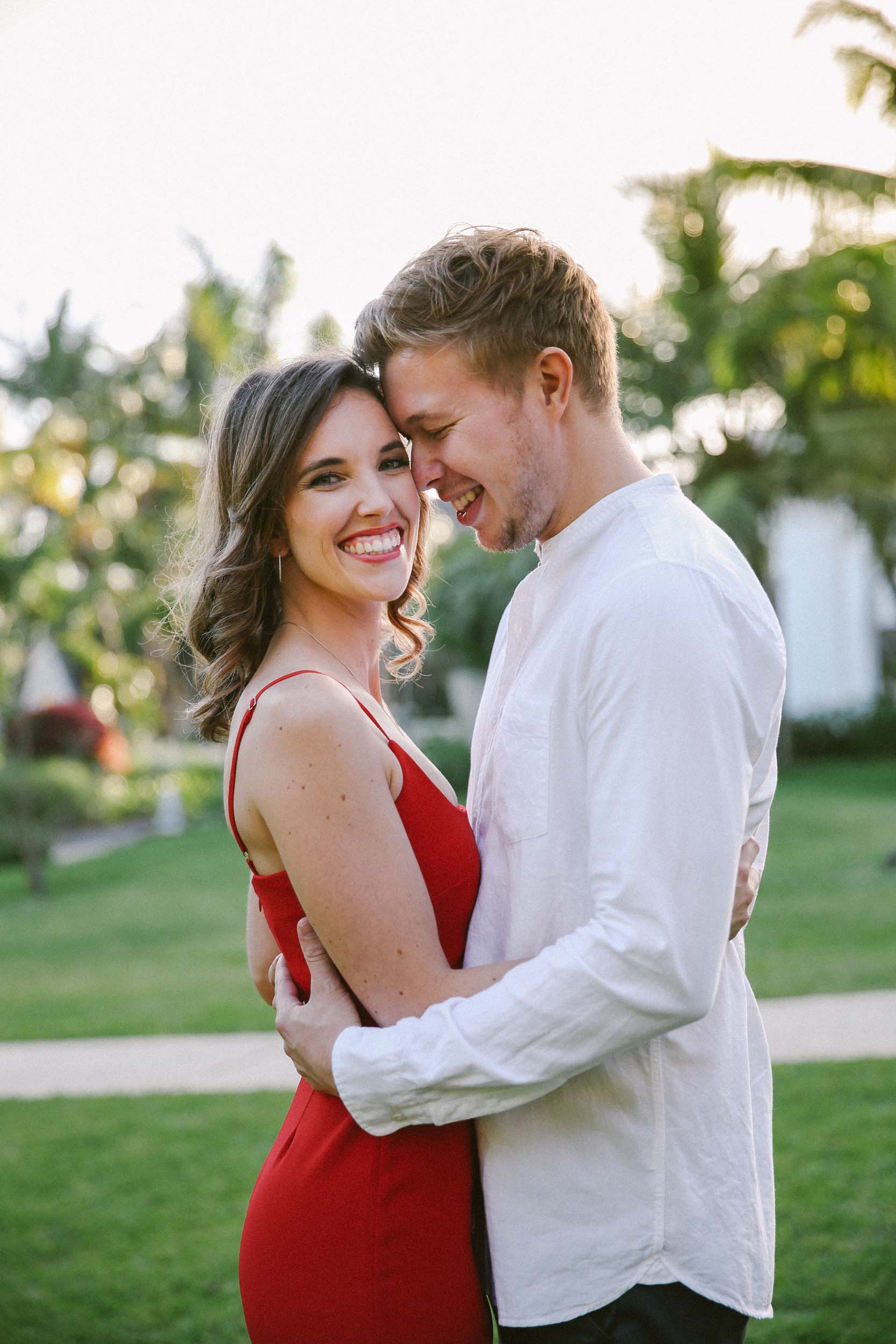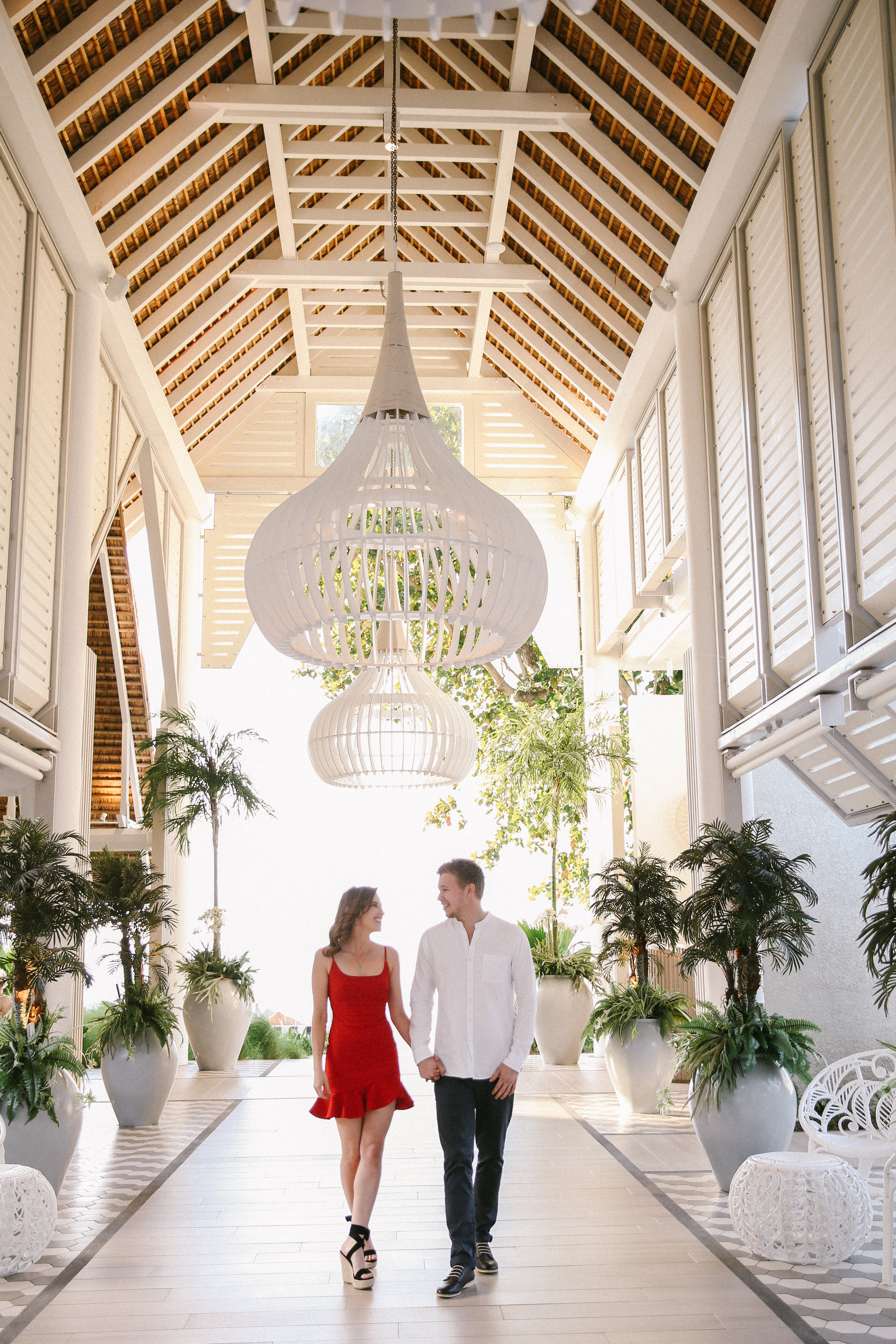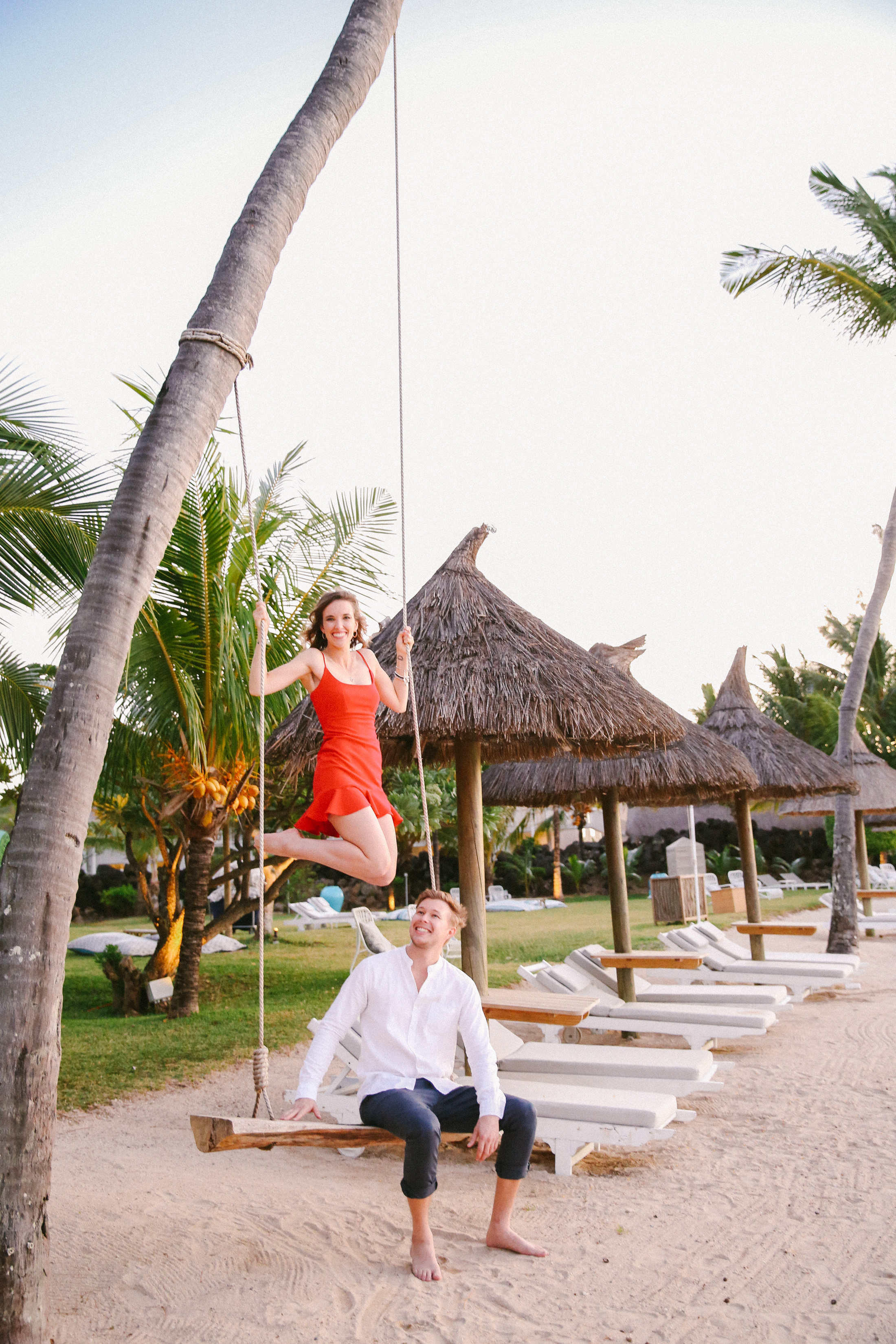 THE PROPOSAL
"Our shoot concierge Shay had arranged for a voucher to be sent to our room for 'two lucky guests' who had won a photography session. I organized a trip to the day spa at our resort, LUX Grand Gaube, and for Bonnie to have her hair and makeup done just before the photo shoot so I would have time to get organized without her knowing. I had met with our photographer Mayline to go over the plan again and to give Mayline the ring to keep with her. Mayline took amazing photos and kept the whole afternoon fun and enjoyable. Once the sun was at the perfect angle, Mayline told us to stand back to back, then said, "Wait there. I'll just fix your shirt, Luke." She then handed Luke the ring while Bonnie's back was still turned. Mayline then gave the signal and I got down on one knee and asked Bonnie to turn around. Mayline caught the entire beautiful moment on camera and then continued to capture more while we were both still so excited and in the moment.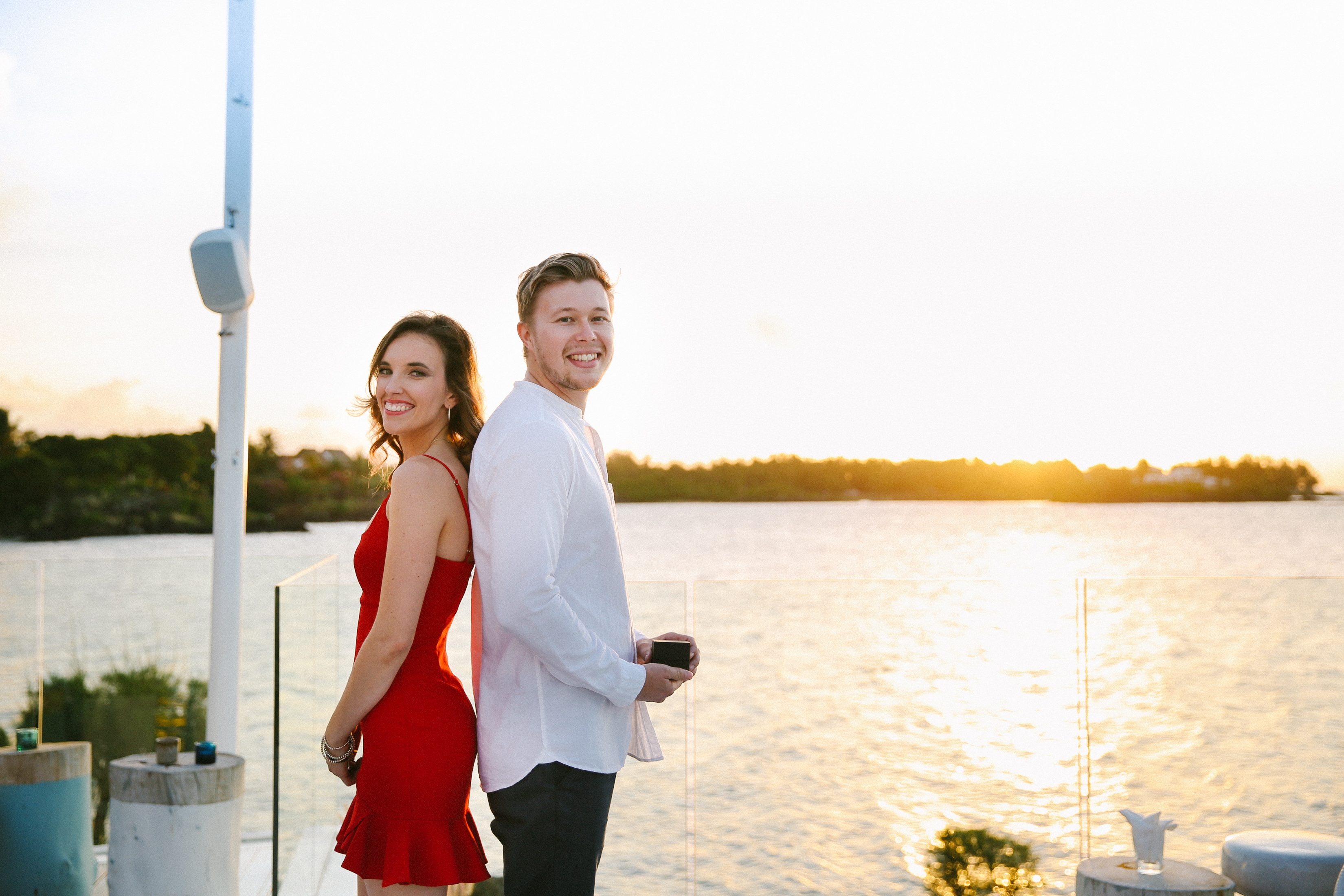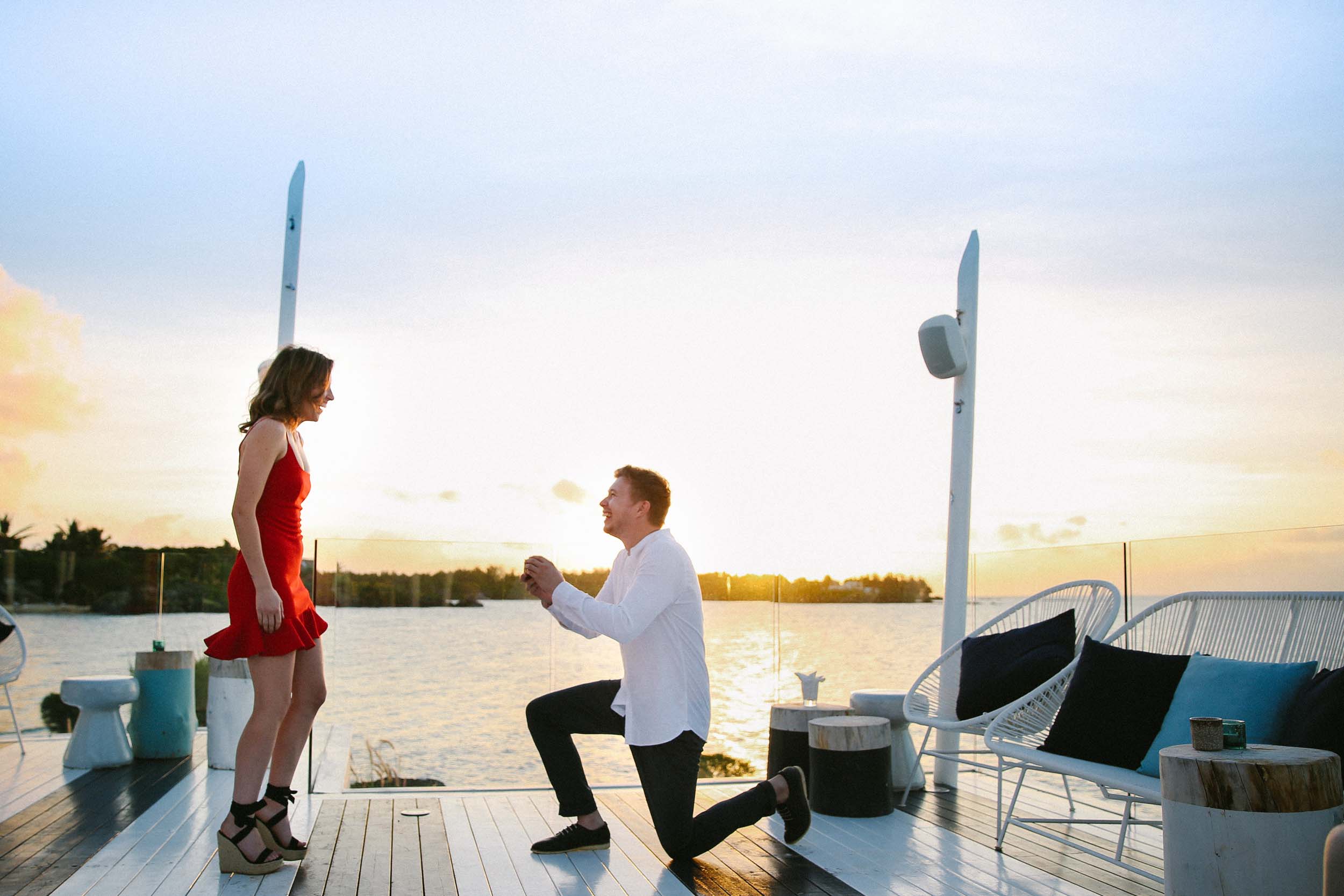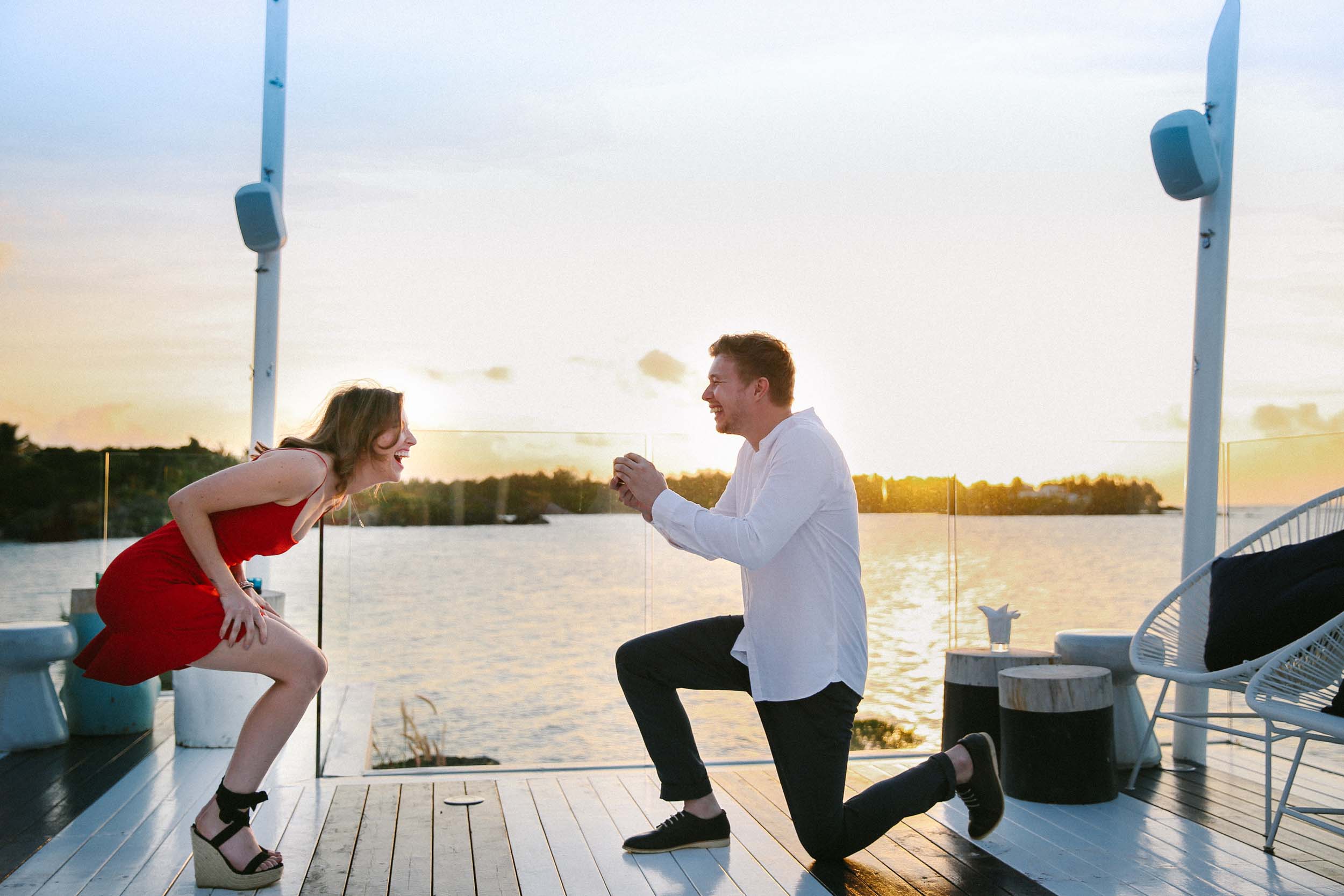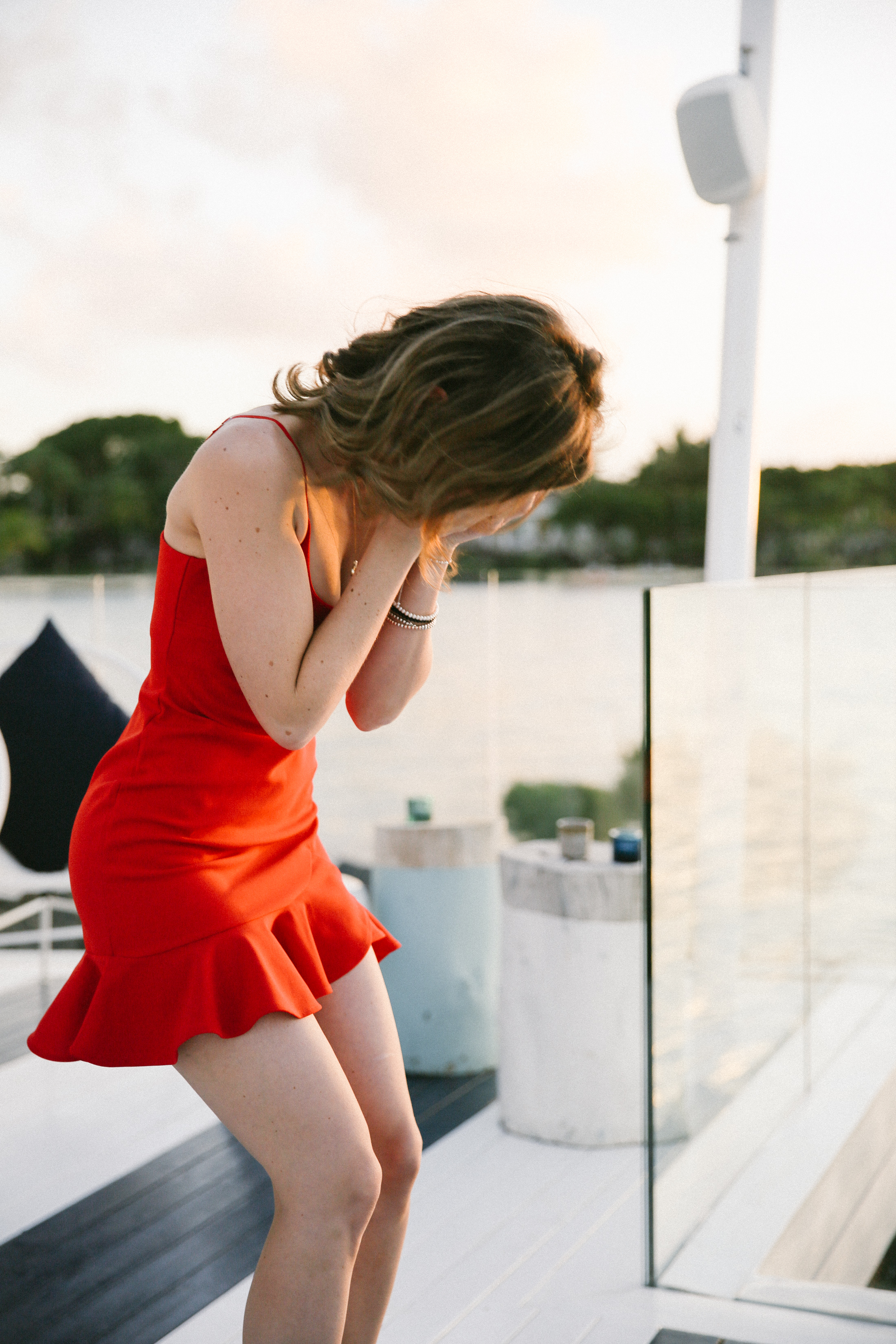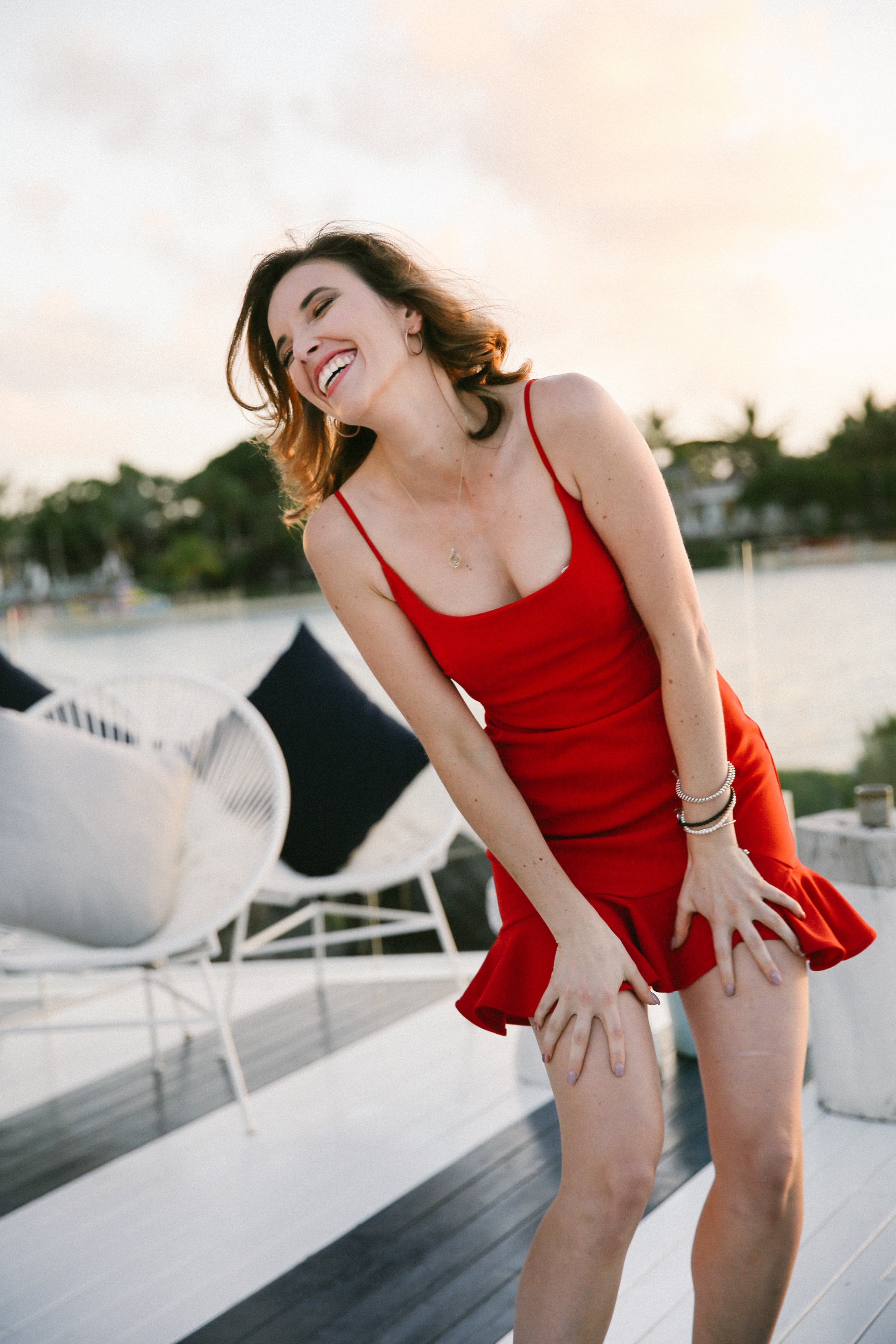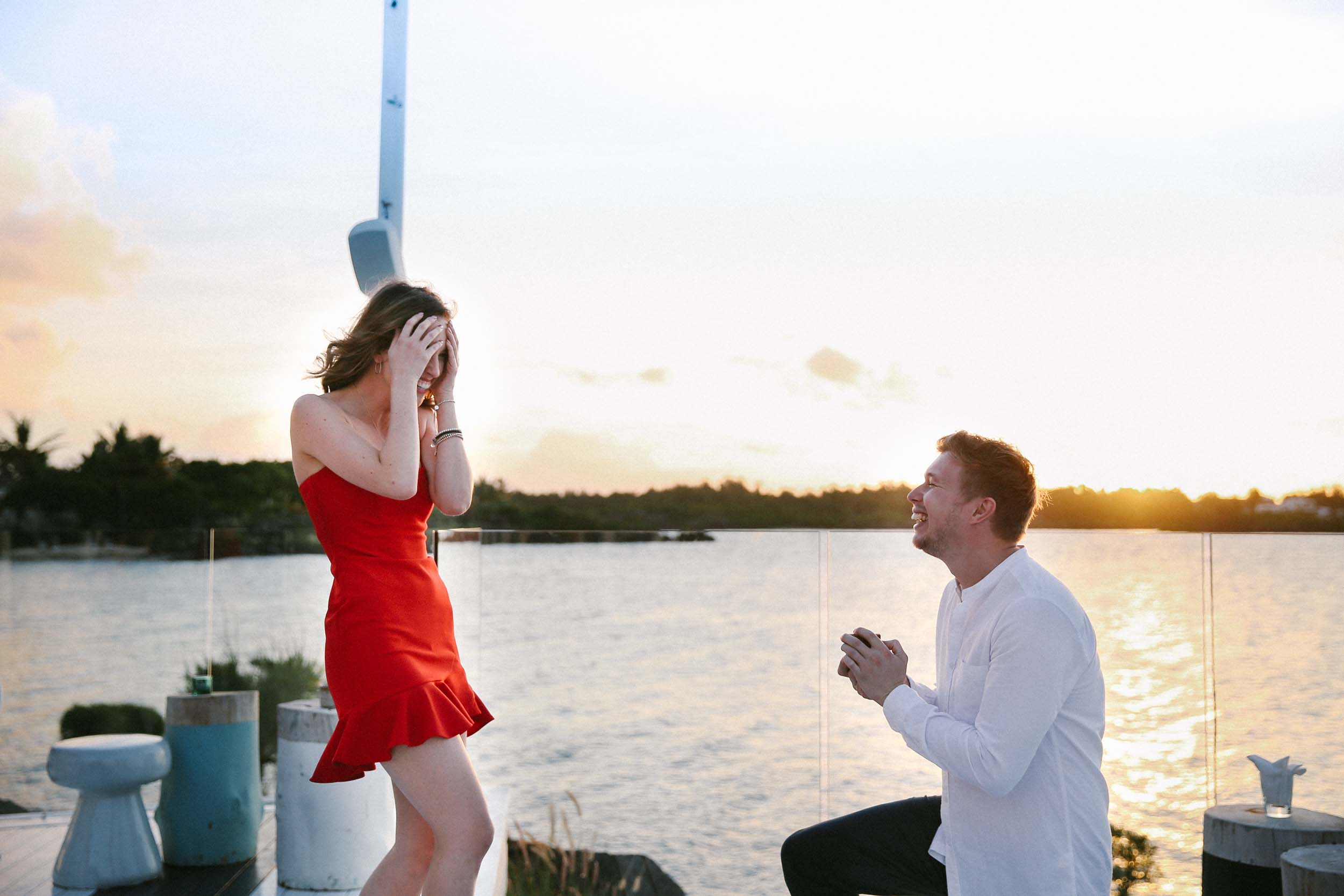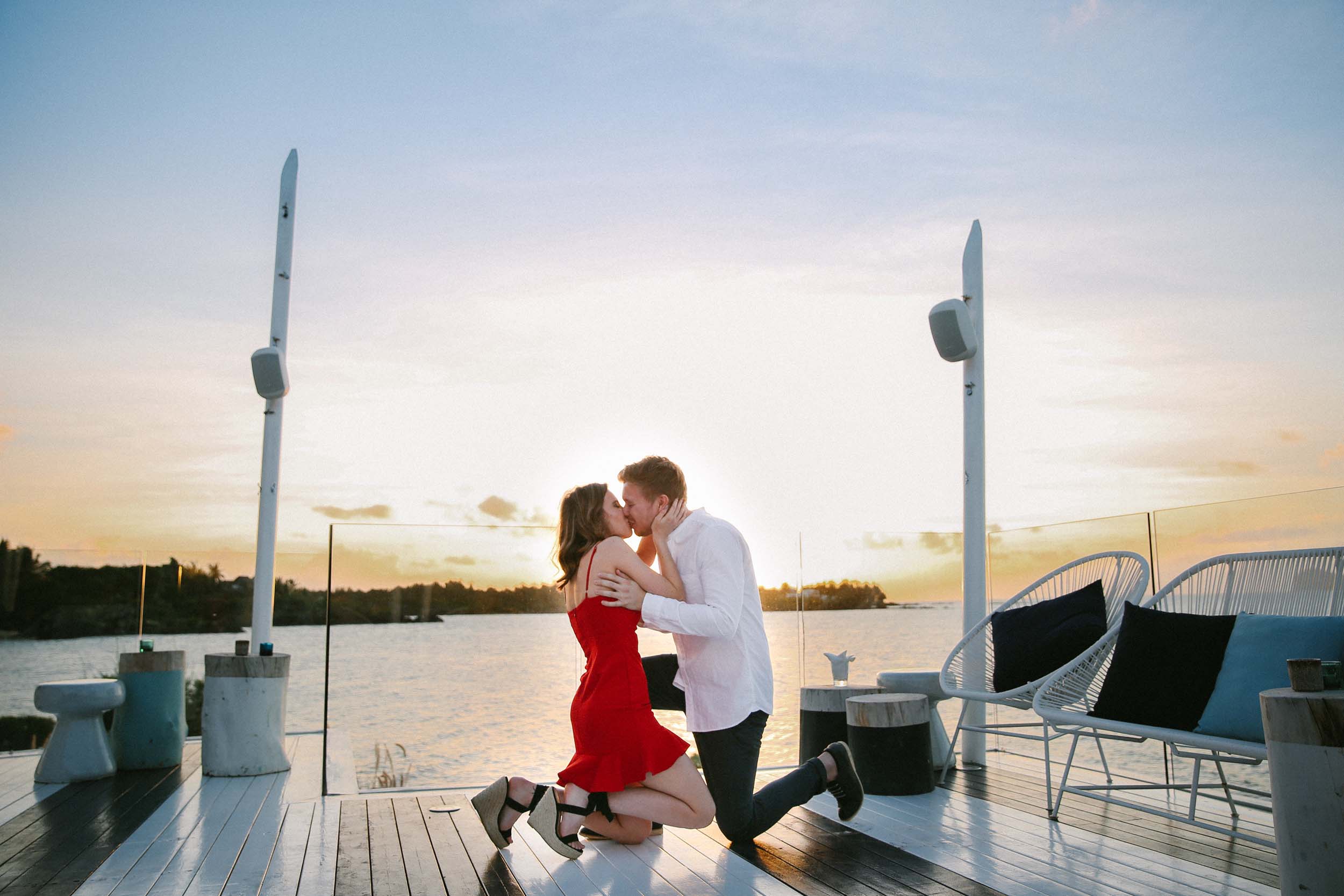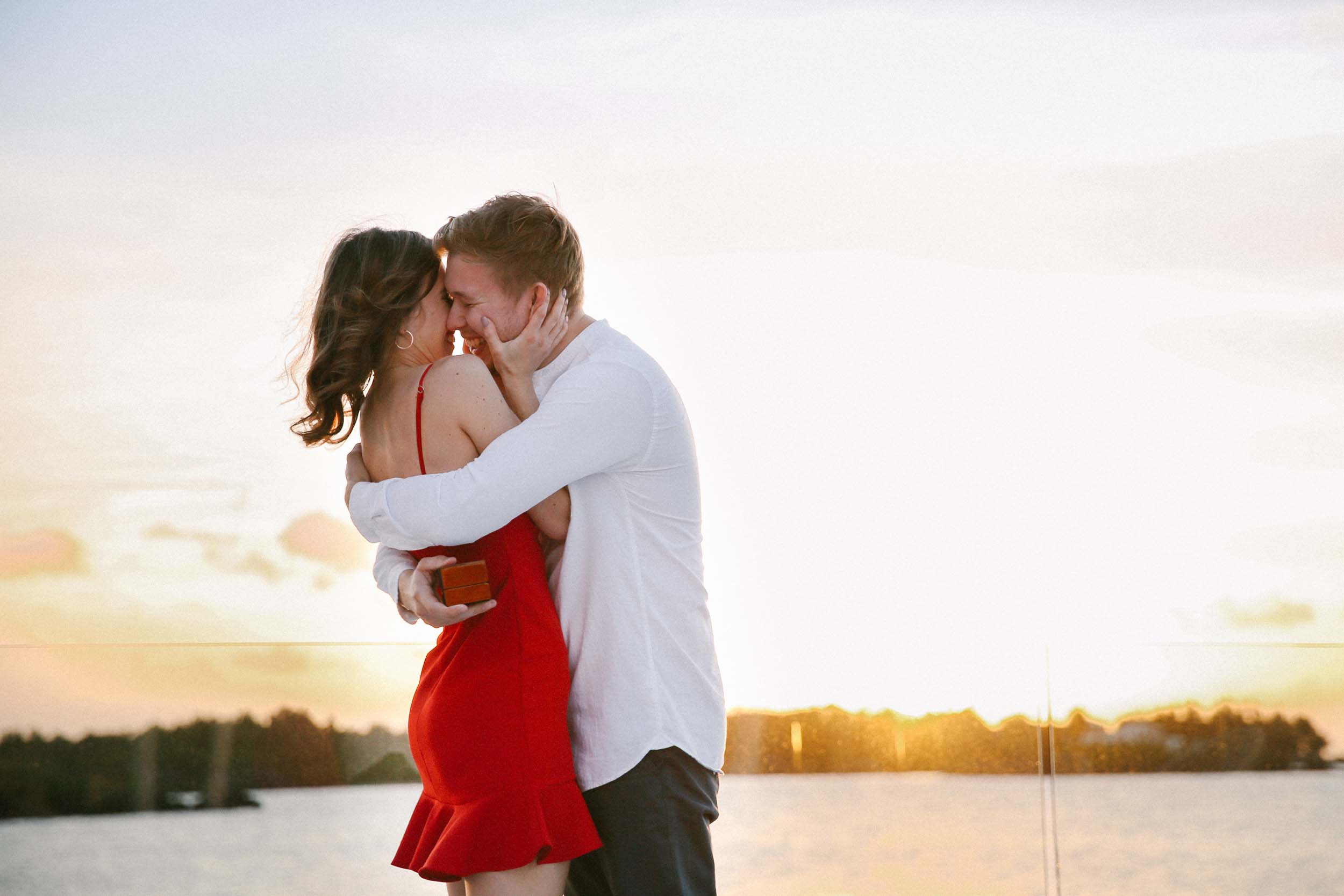 Flytographer Mayline in Mauritius
"Flytographer made an already incredible experience even more so. From the start, Shay and Fiona made everything so easy for me to be ready for such a big task. I never once felt overwhelmed or under pressure. It always felt they had my best interests at heart and did all the heavy lifting. Mayline, our photographer, was incredible at calming my nerves and making sure my partner was happy and always having fun. We couldn't have asked for a better experience and we're both forever grateful for the help of our team at Flytographer. It would not have been so perfect without them." – Luke