See more: anniversary – couples – Lisbon – love – romantic getaways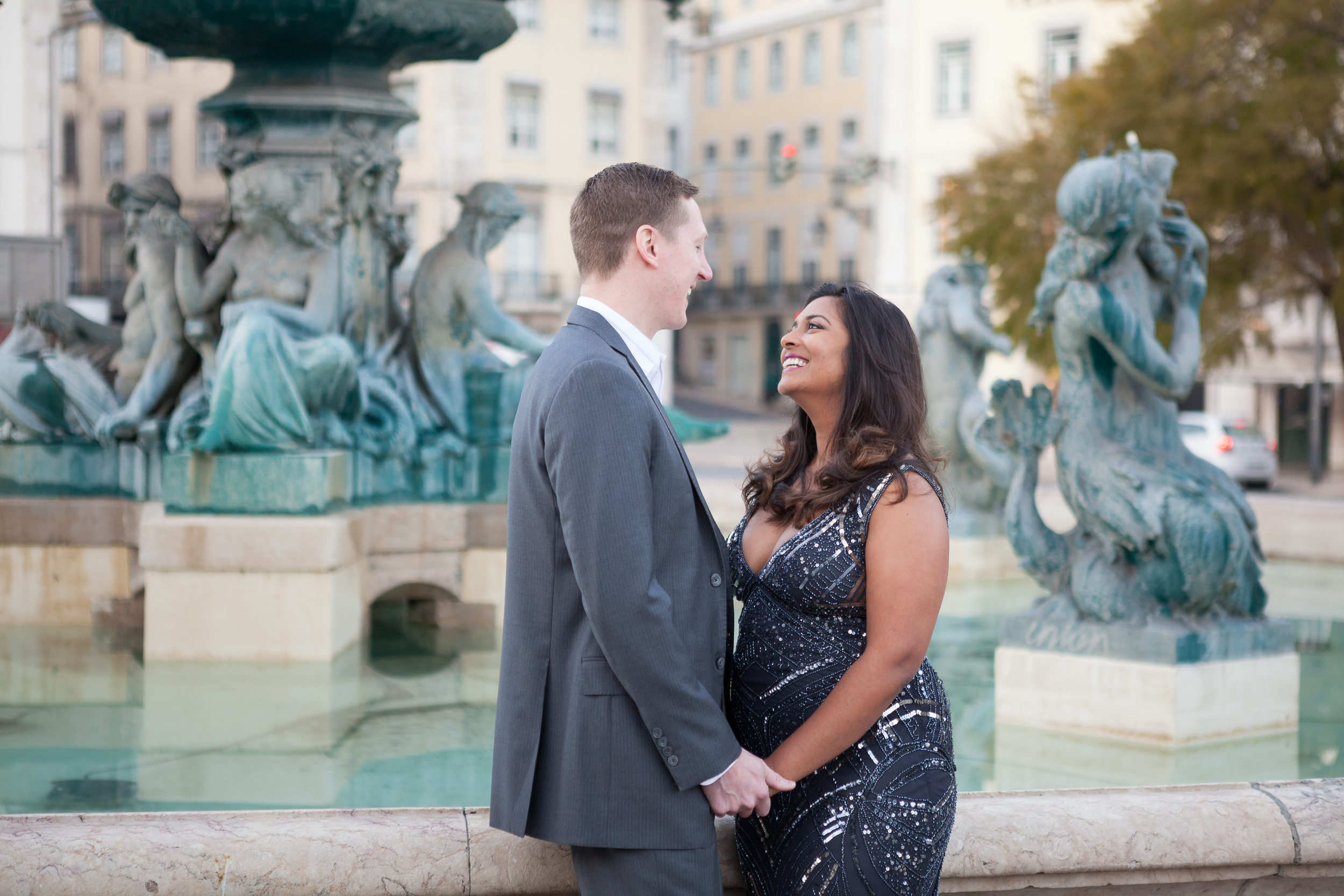 Portugal's hilly capital seems practically designed for slowing down. Kristi and Brent had only a few days to explore Lisbon, but they made the most of it by prioritizing experiences over hurried snapshots. Flytographer Goncalo handled the photos so Kristi and Brent were able to focus on Lisbon's pastel-coloured goodness (and vinho verde).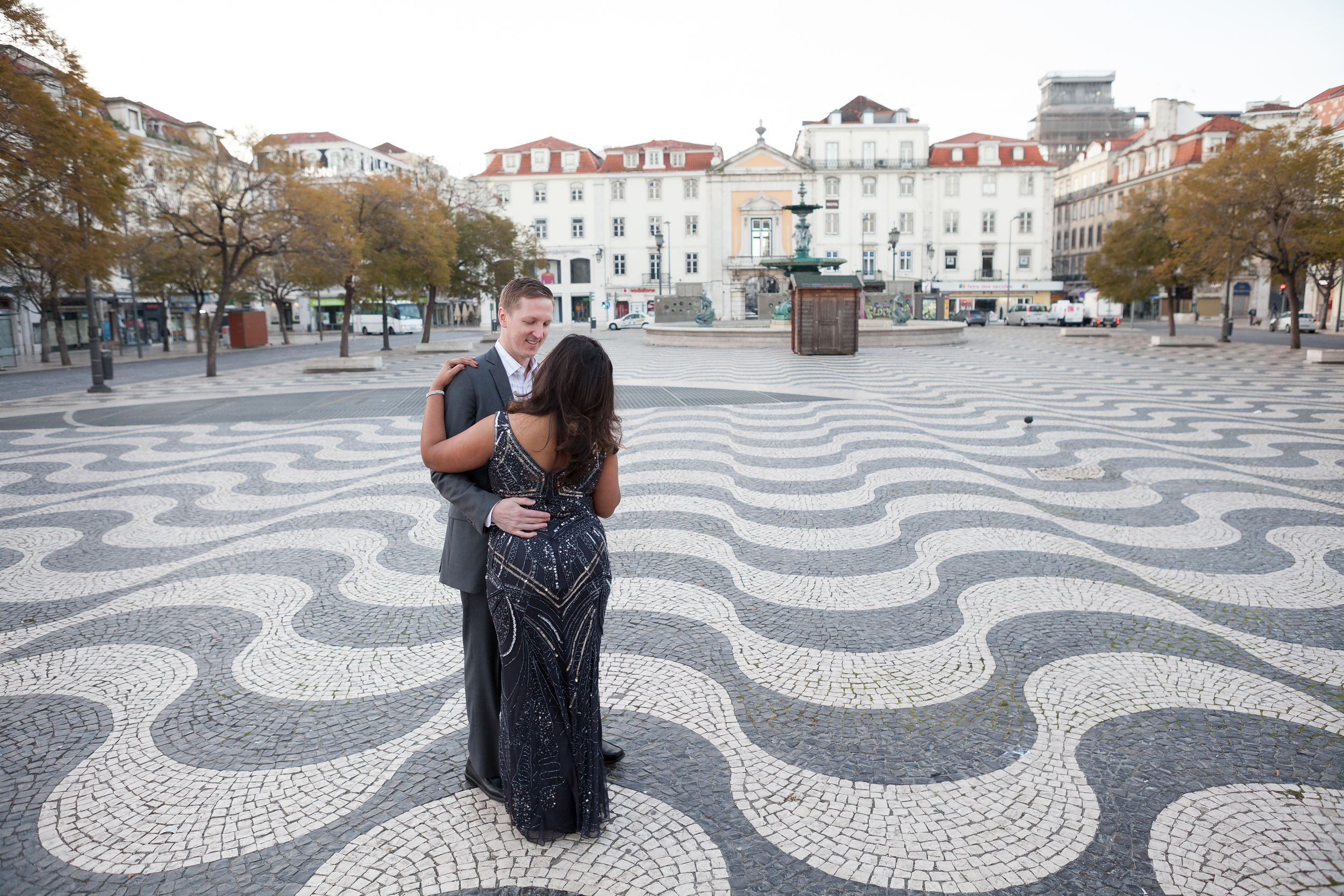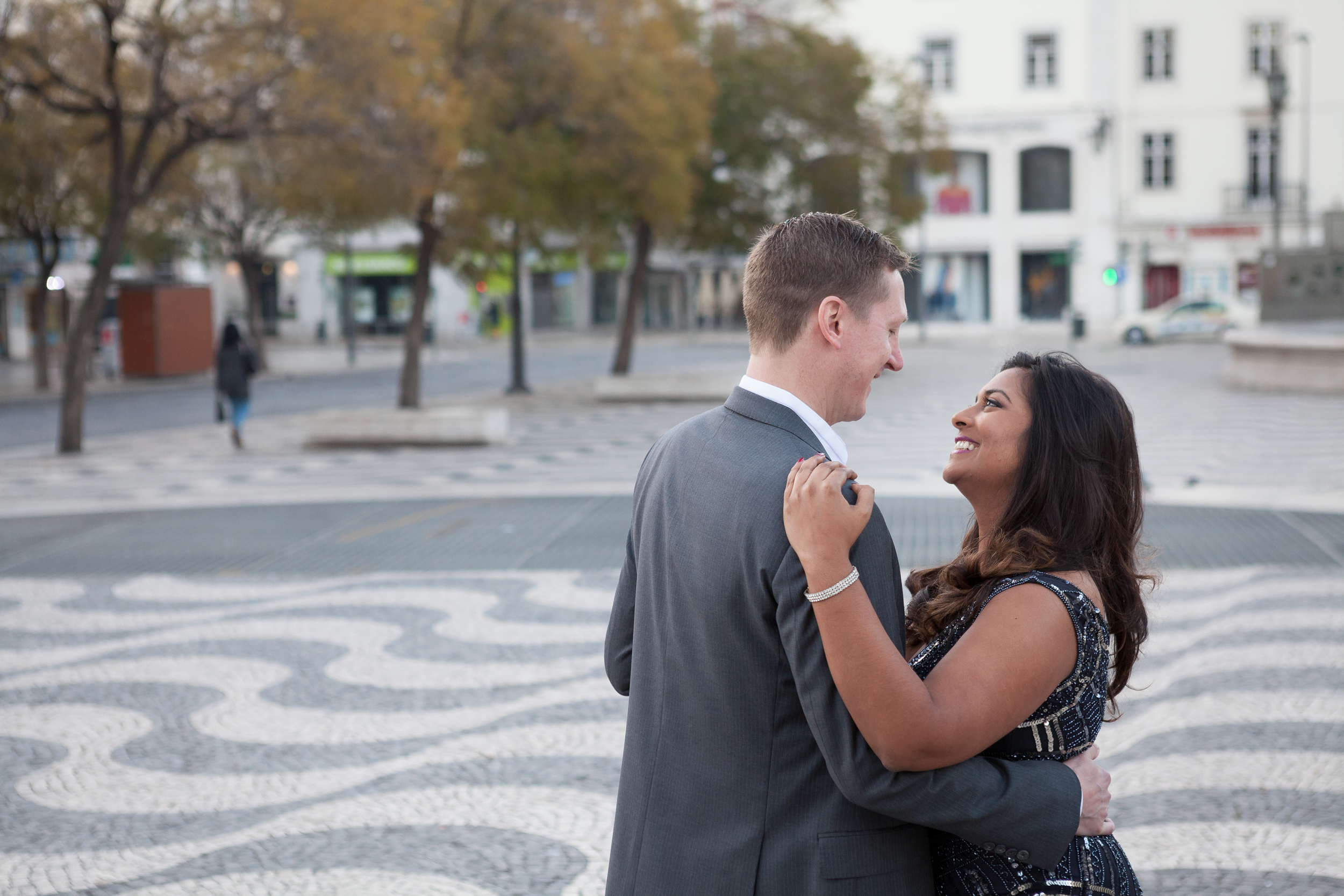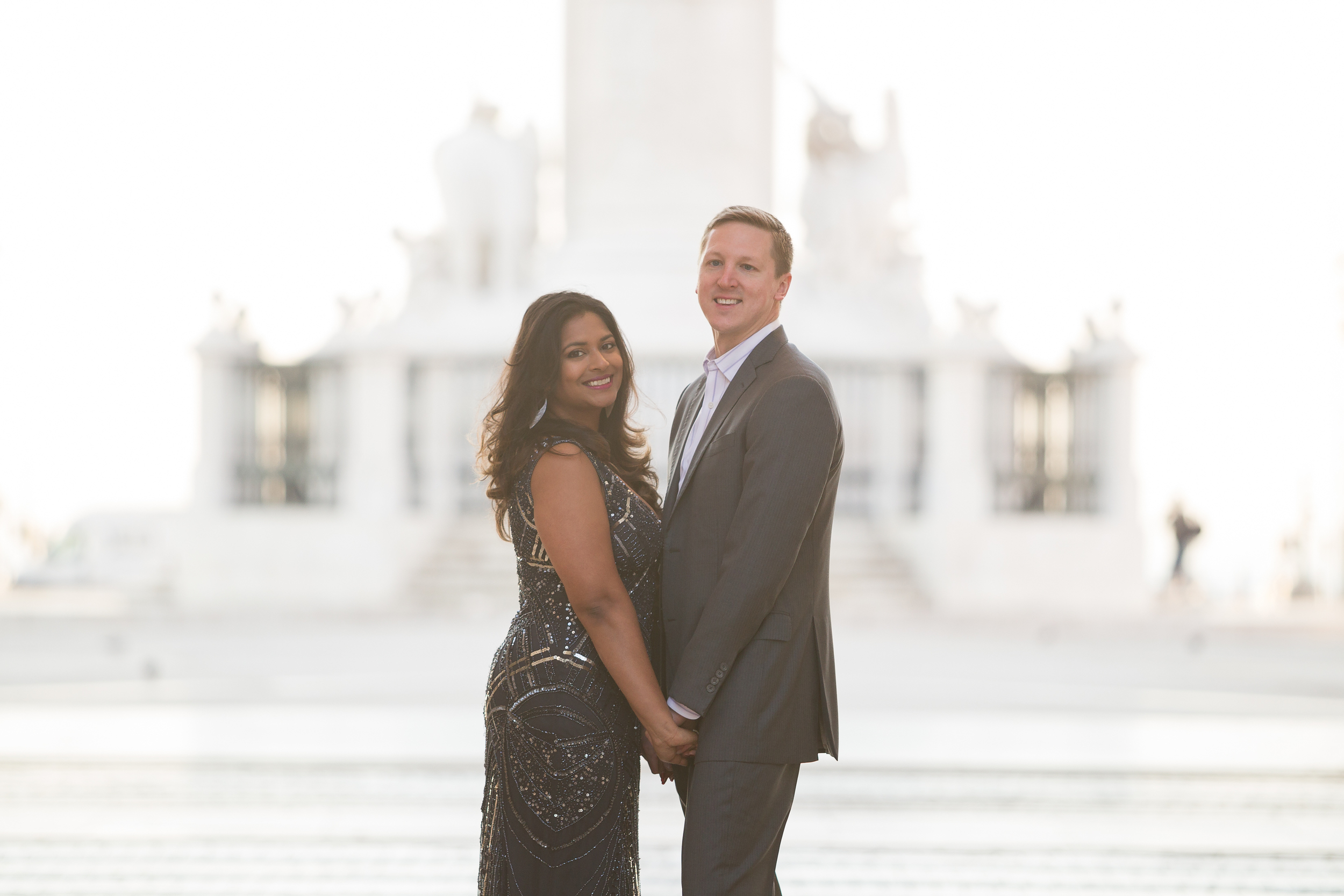 THEIR STORY
"My boyfriend travels to London for work a couple times a year, so when it works out for me to tag along on an odd weekend, we take advantage of it. We have an informal running list of places we would like to visit and try to take advantage of the best flight deals and what works with our schedules!
"Boston to Lisbon via the Azores was incredibly affordable, and we found that we could stay at a really nice place in central Lisbon relatively cheaply. Not knowing too much about Portugal, we debated just staying in the city, renting a car and traveling South to the coast or some combination of both. Because we only had a few days, we were advised that staying in/around Lisbon would be more than enough – plus, it was only March, so we wouldn't be able to enjoy the beaches to the fullest extent.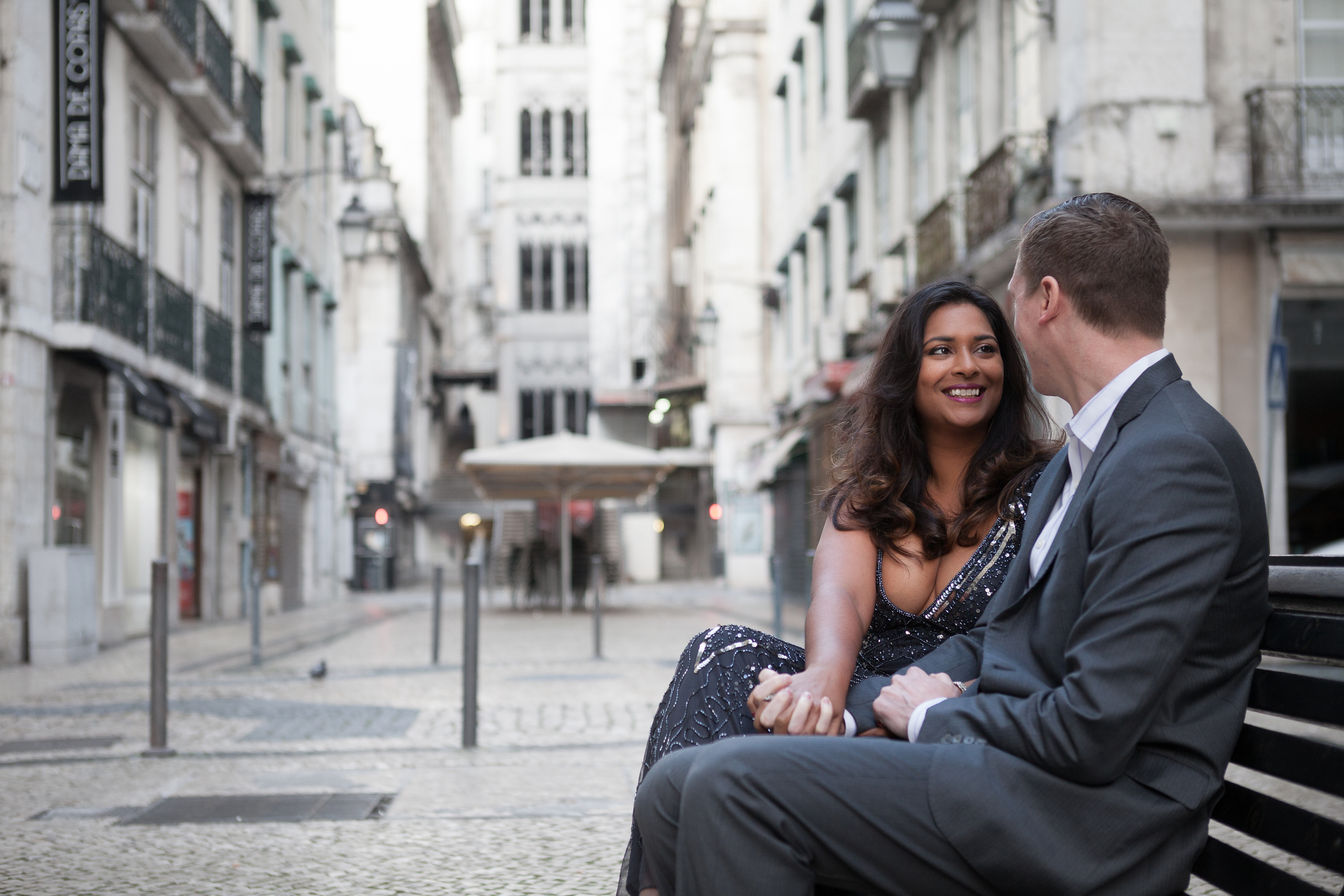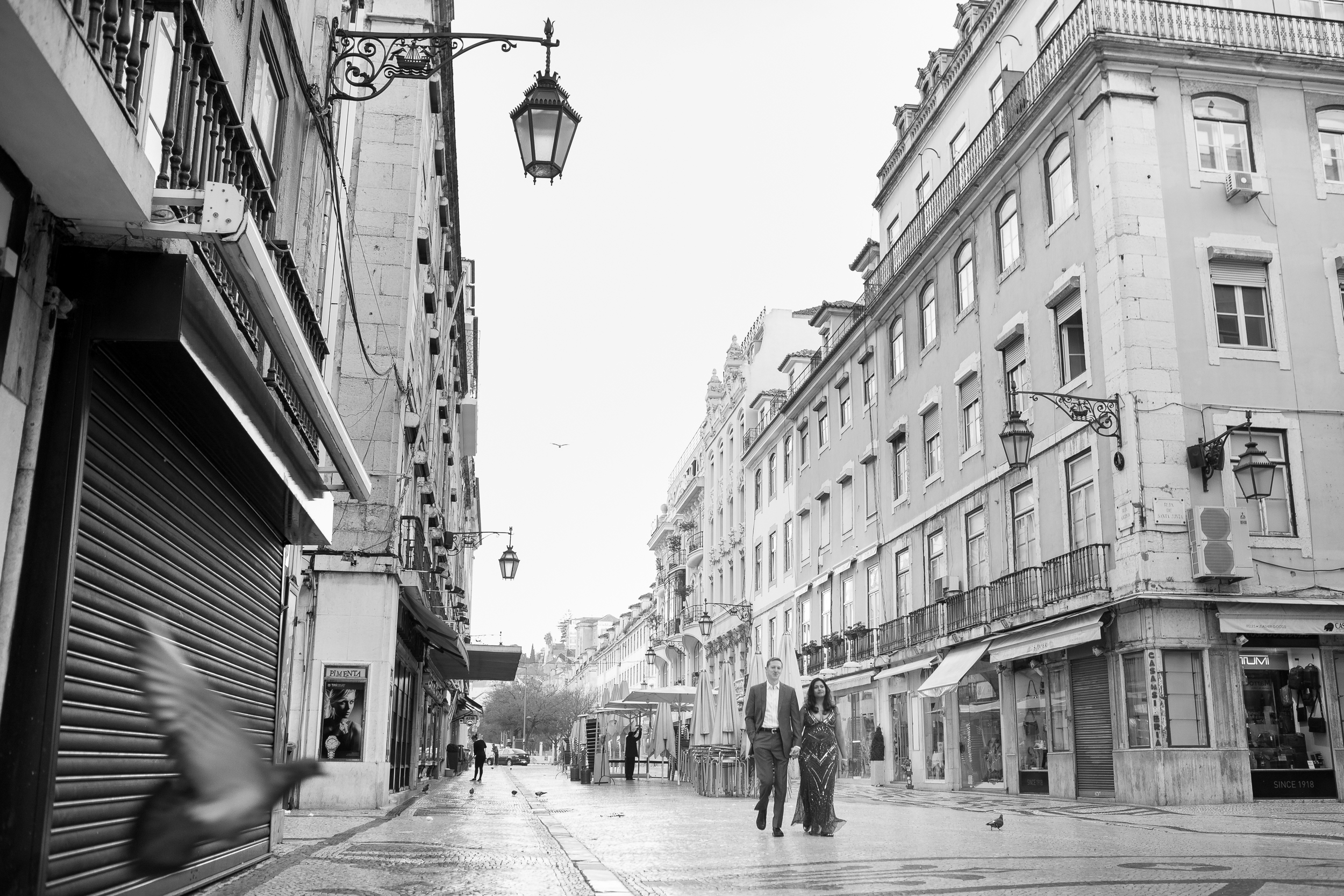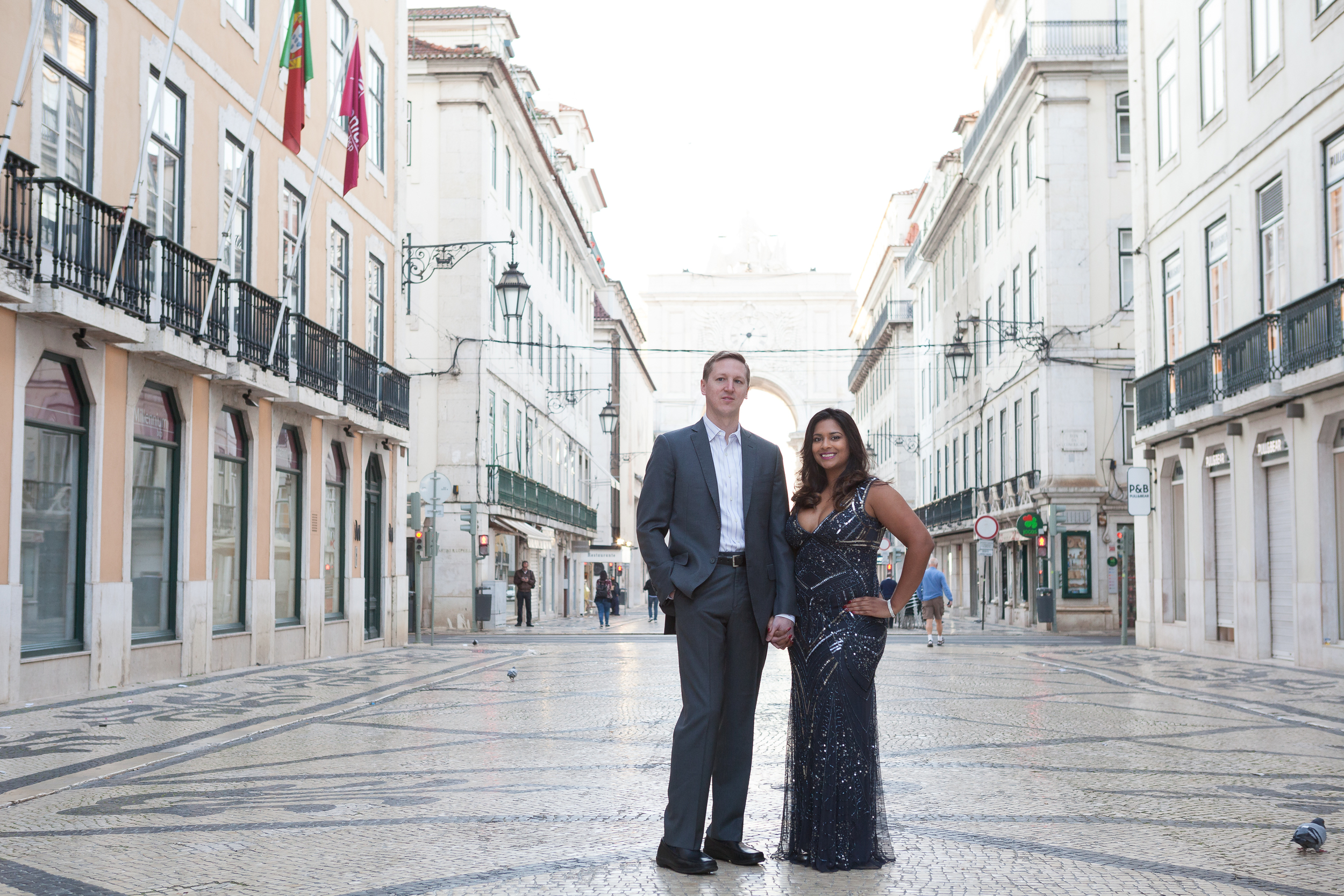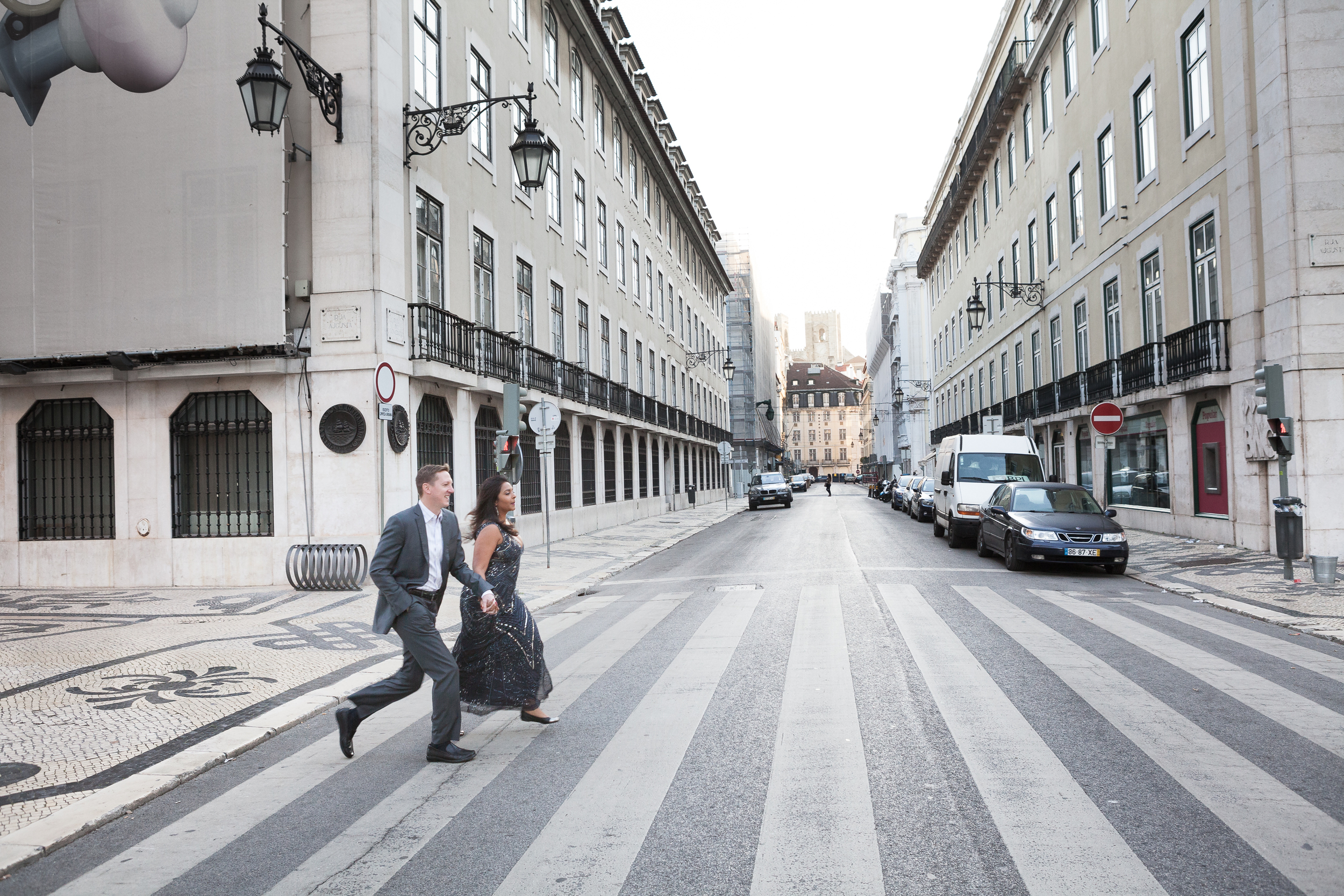 "Lisbon is a beautiful city and we were fortunate to experience great weather. It's a place where you can wander and get lost in the streets, history and Fado music. We spent time in the nearby towns of Sintra and Cascais, and our favourite was a stop along the coast at Cabo da Roca, the westernmost point of continental Europe. The Palace of Pena was lovely, but the surrounding gardens, which lead you on a beautiful hike up to the palace, were absolutely stunning.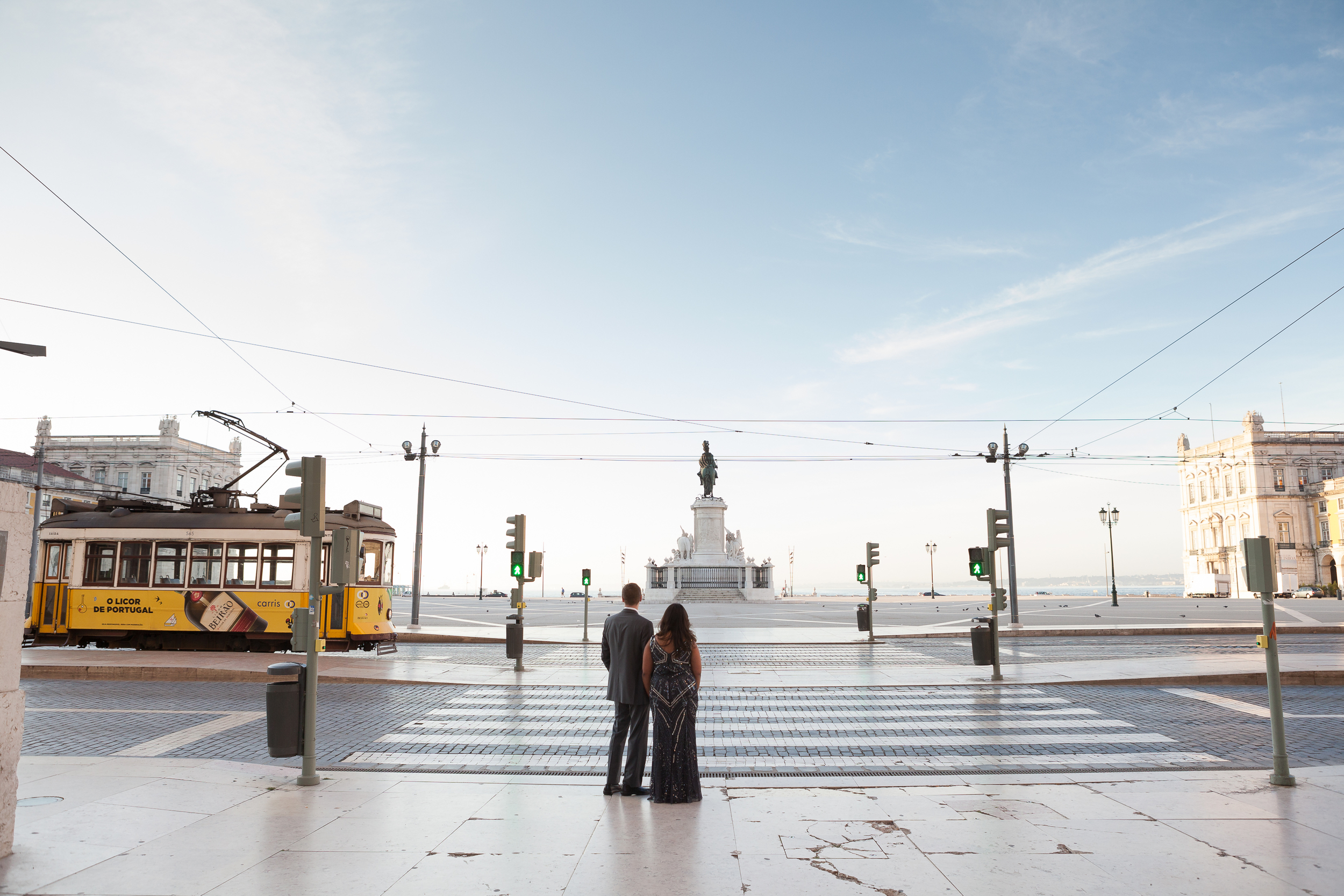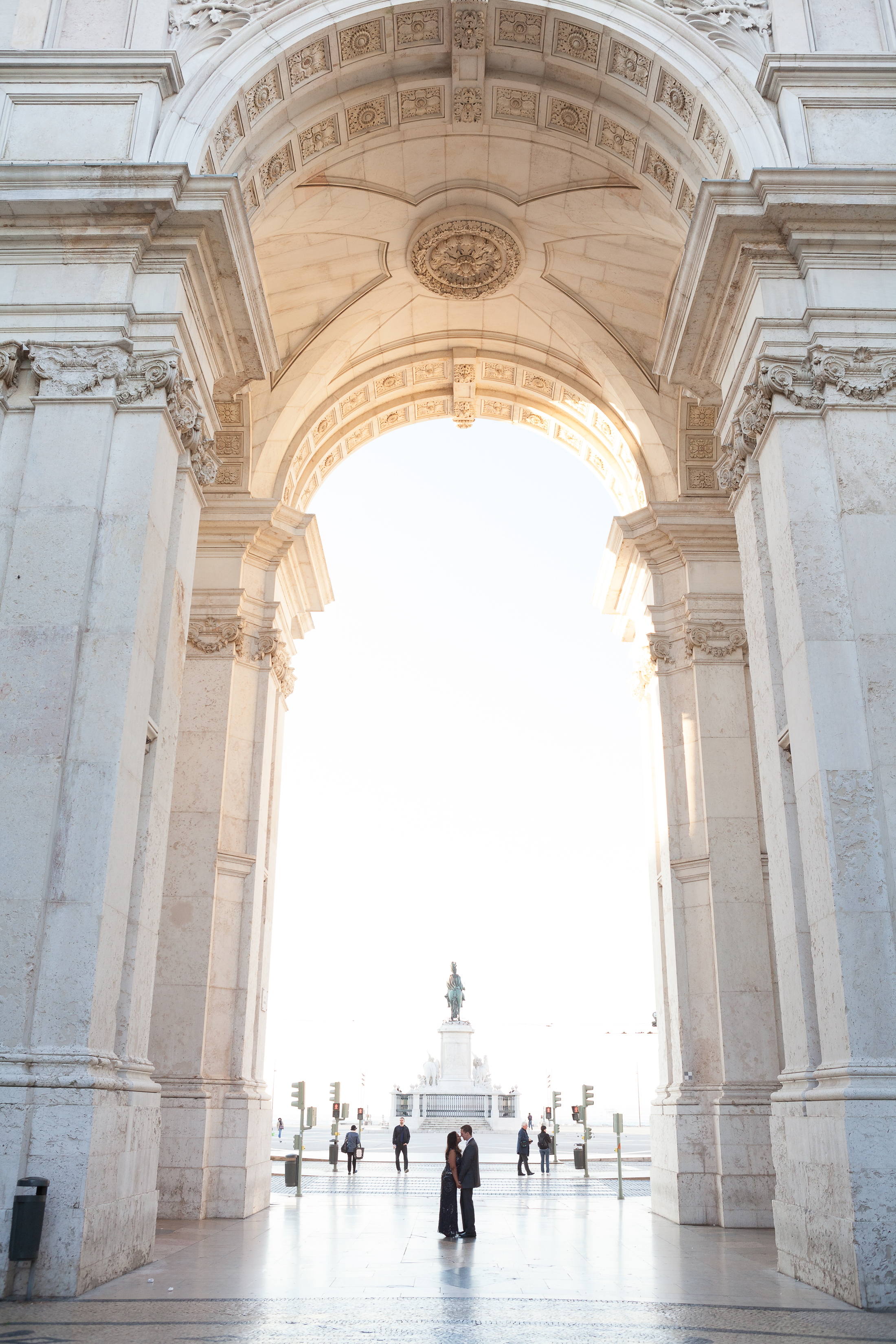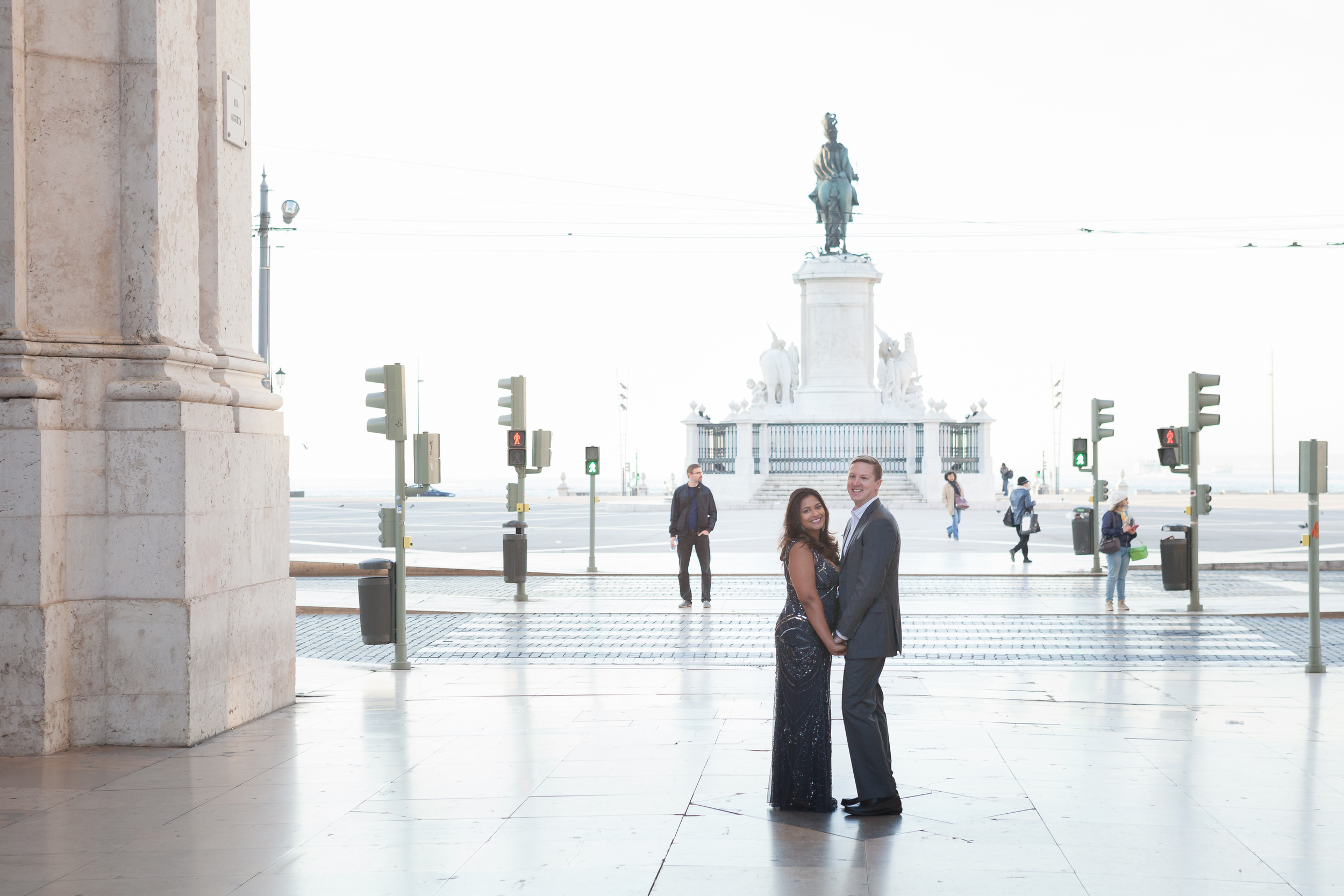 "When you're in a large, touristy city – particularly when you don't have much time – it can be difficult to really feel like you're actually experiencing the place and not just snapping pictures to show you were there. In Lisbon, for us, the best way to combat this was to find moments to slow down in the bustling city: roaming the gardens, getting lost in a residential neighborhood, lounging in 'hidden' restaurants, taking the ferry across the river or walking around the beautiful squares just before the city wakes.
"Oh, and green wine (vinho verde). You can see it all and slow down at the same time with vinho verde.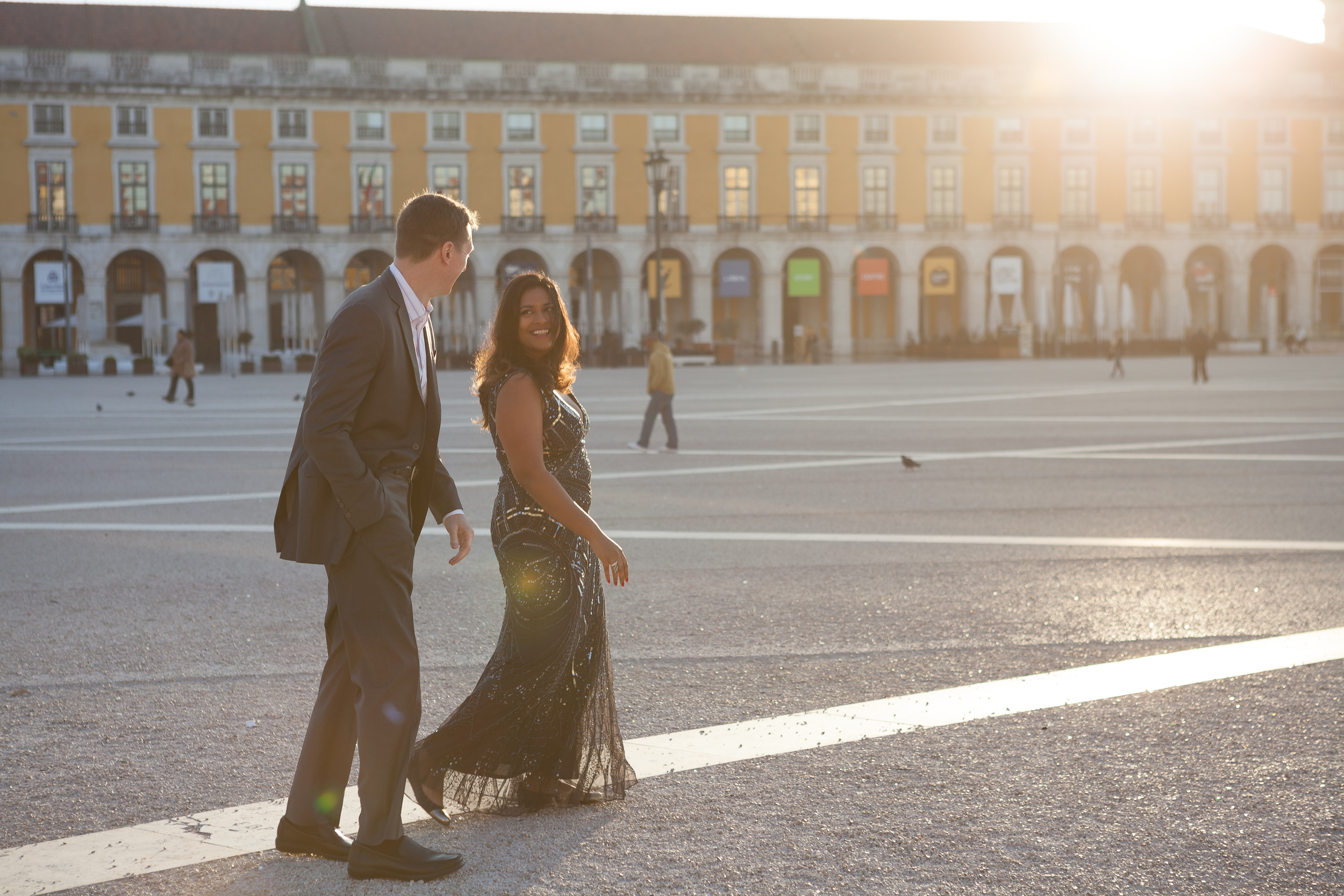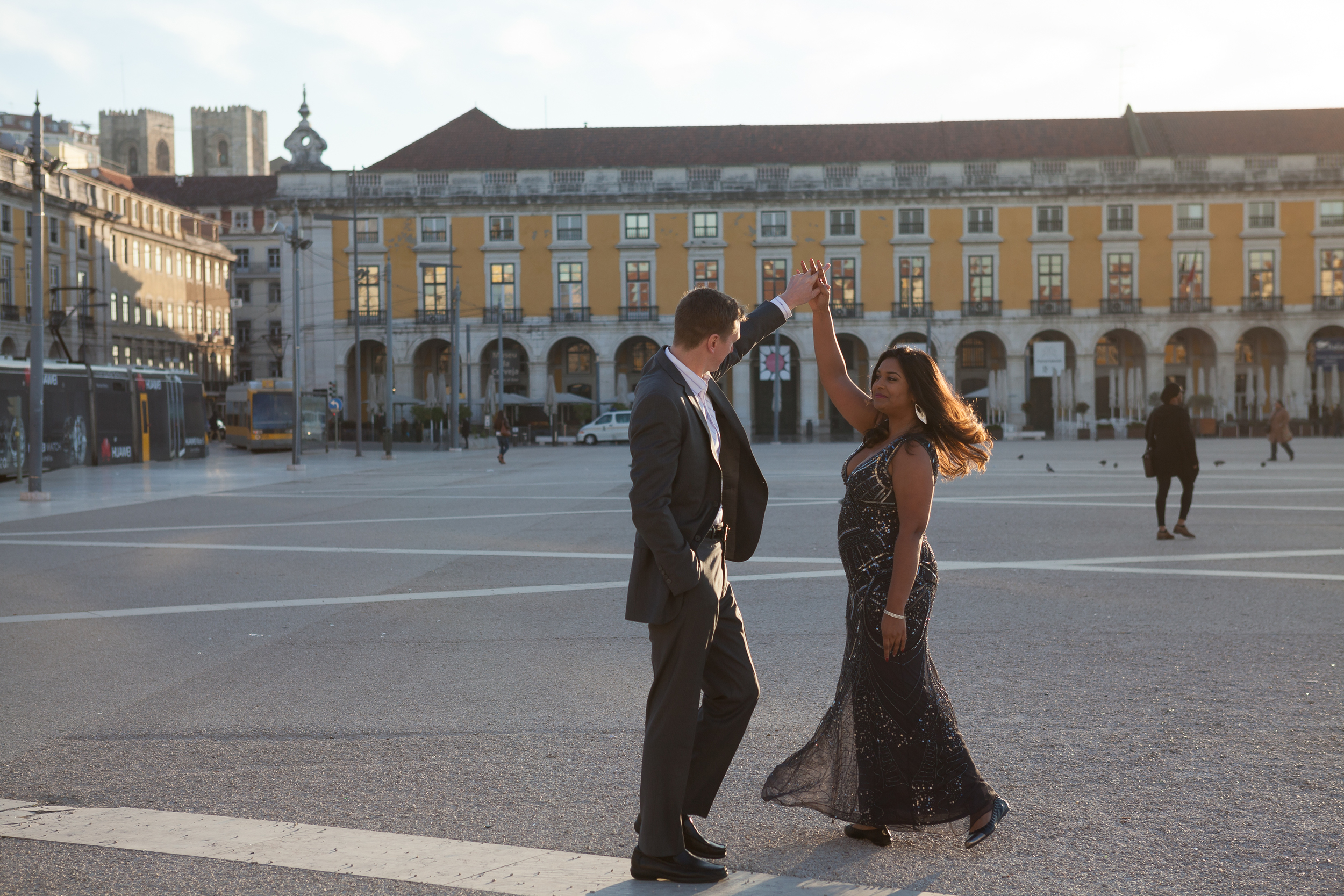 "If the restaurant has a menu in twenty different languages, or if it specializes in two different cuisines (like Portuguese and Italian or Portuguese and Indian), it might not be your best option. For food, my top suggestion would be Casa do Alentejo – it doesn't look like very much from the outside, but it is gorgeous inside with its Moorish decor and spacious rooms. It's very affordable, and there are different dining options with tapas on the first floor and traditional dining on the second.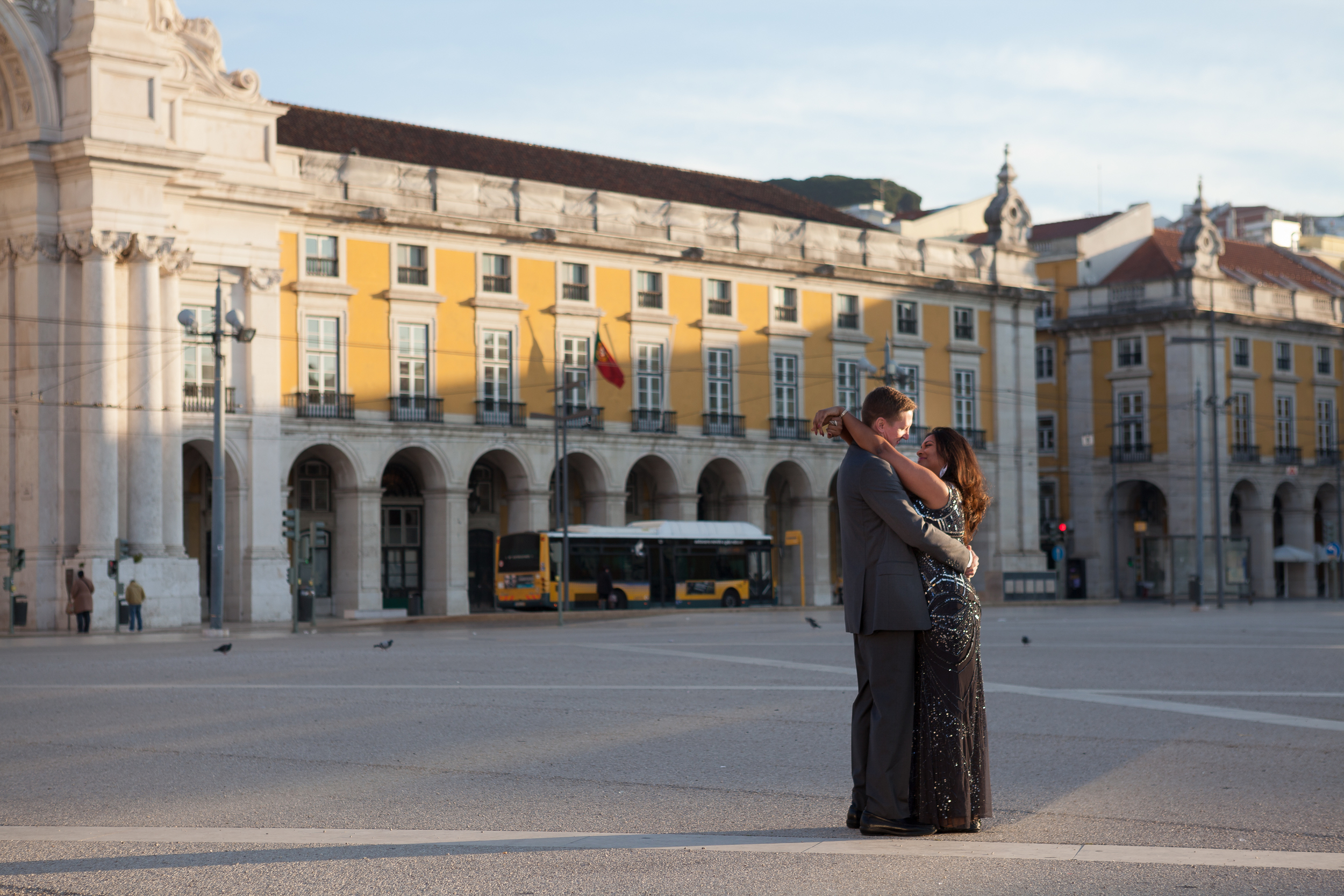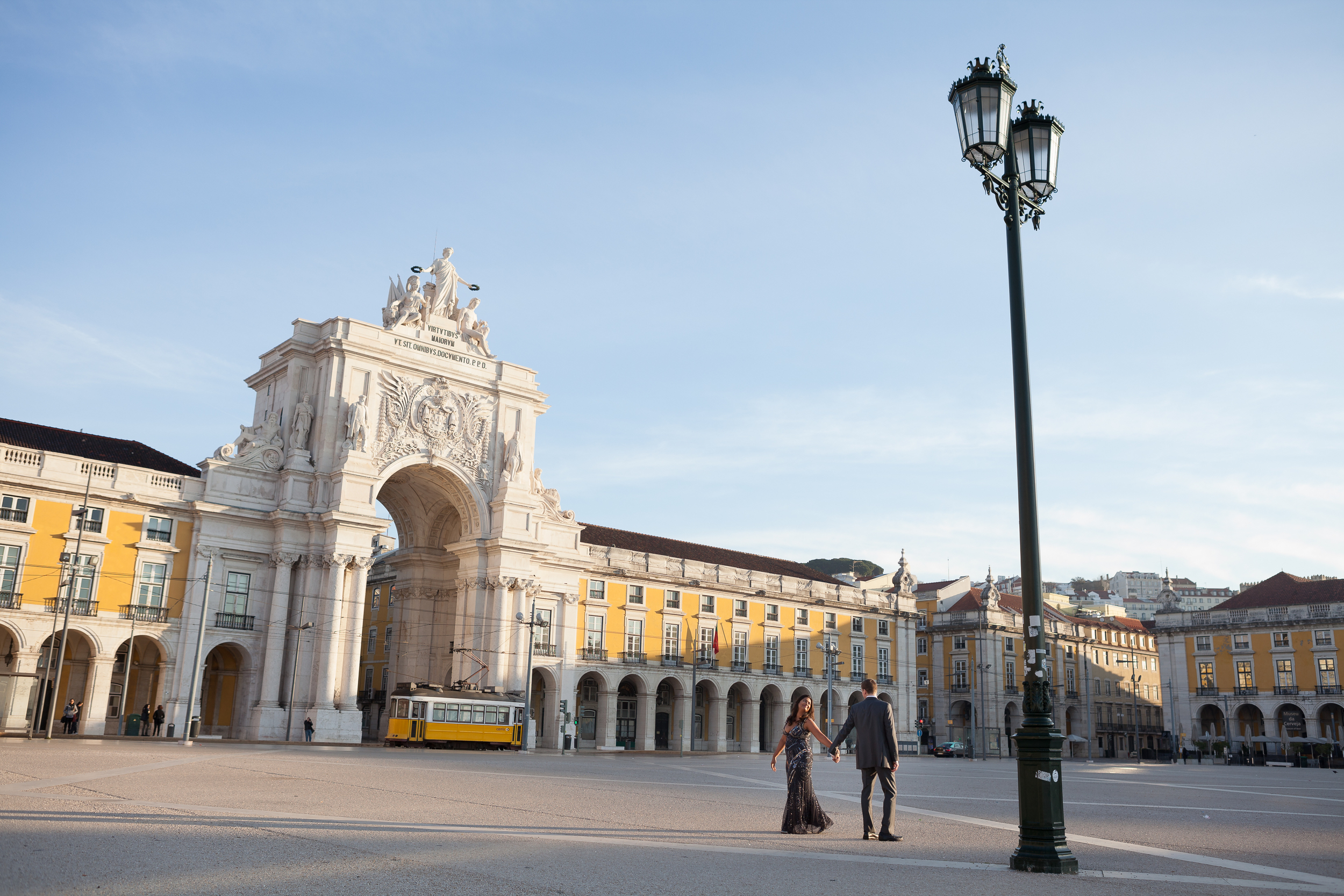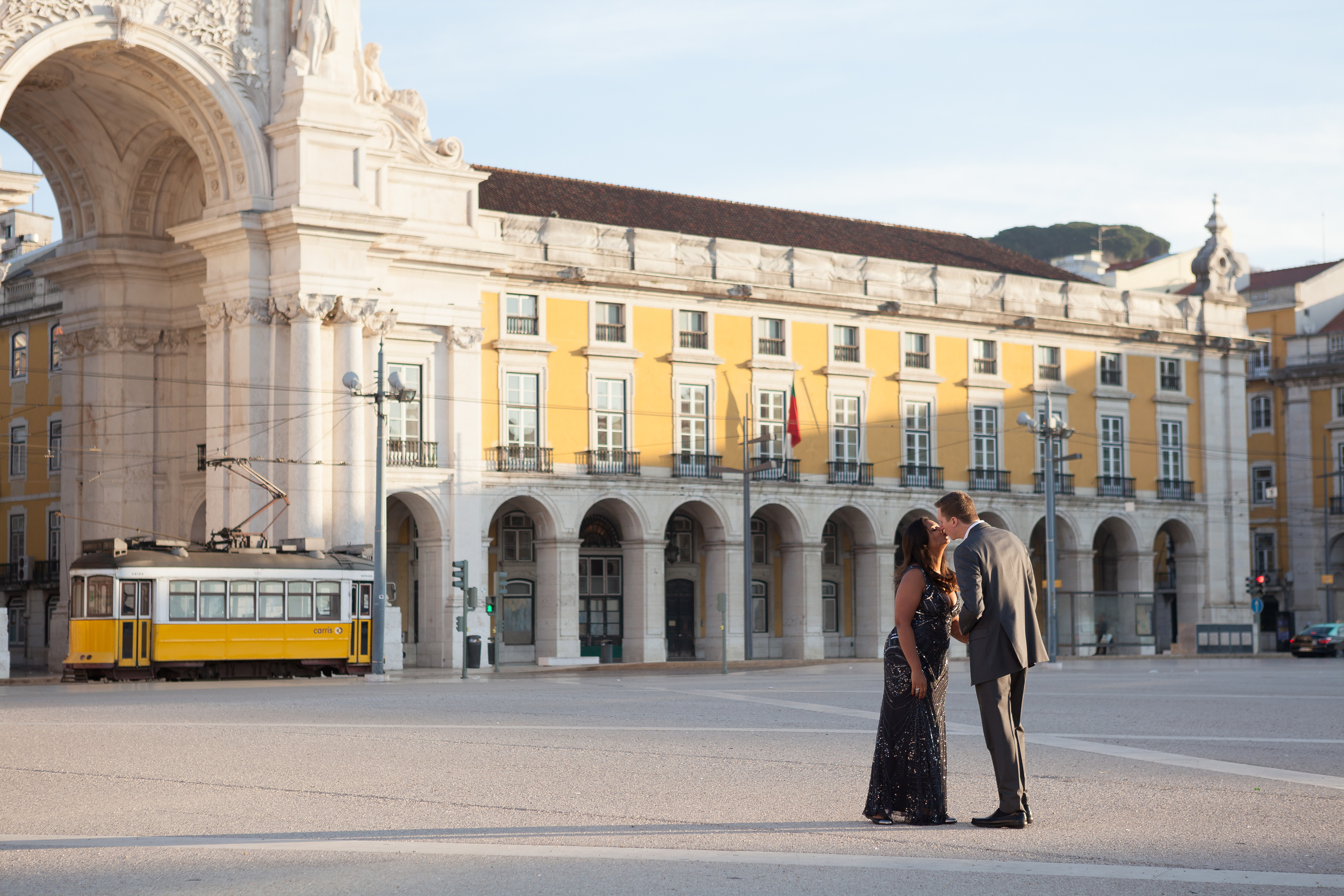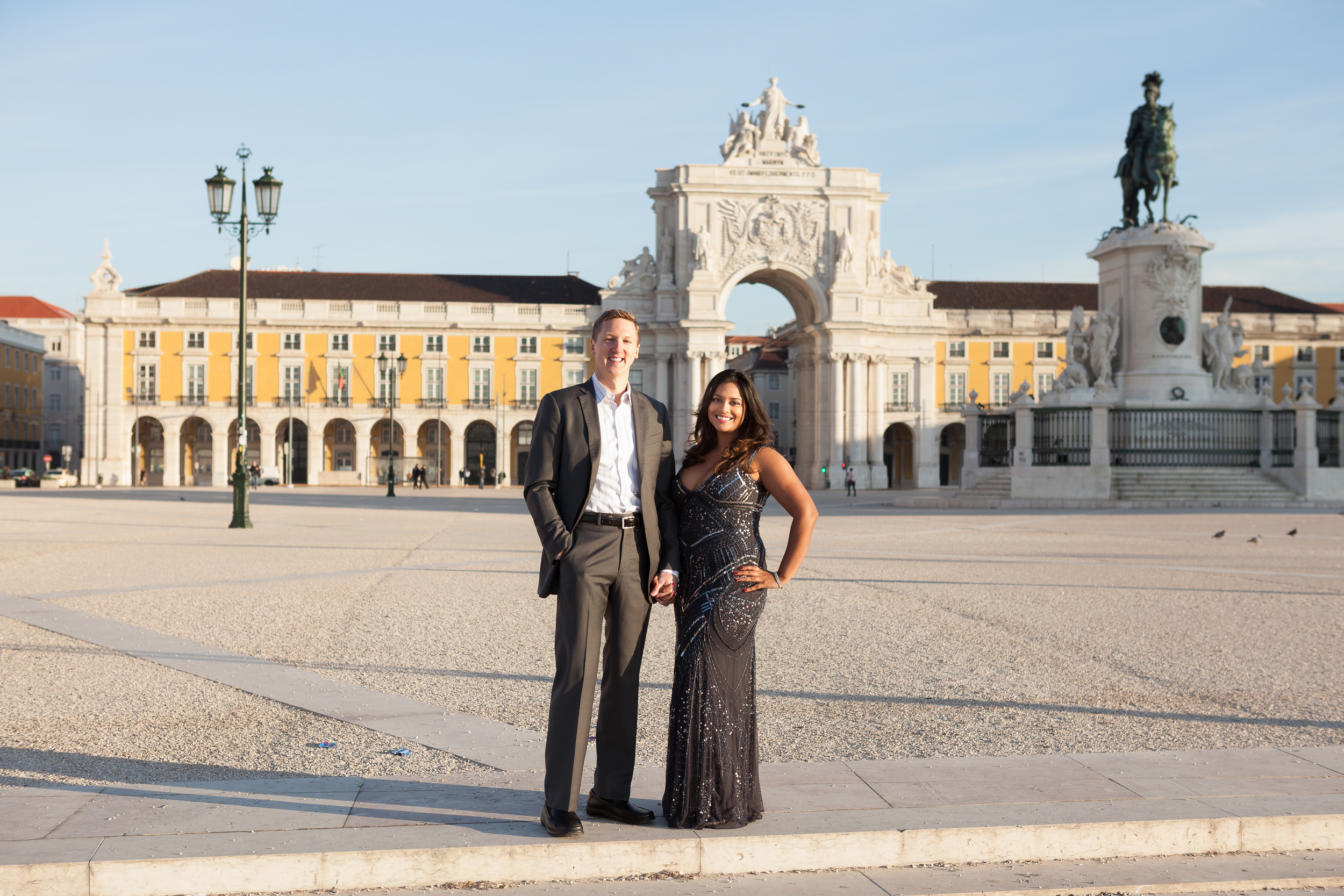 "For something fancier, we tried Alma, a small restaurant run by a celebrity chef, which was expensive compared to other restaurants in the area but reasonable in any other large city. It was a little confusing to find at first because you have to ring a doorbell to get in, but the atmosphere was cool and the service was impeccable. In addition to what we ordered, they also brought us a few different things to taste that we probably wouldn't have ordered on our own, and they were fabulous! Portions were on the small side, but the food and experience were great – we did not regret saving a little room for the chocolate bomb dessert!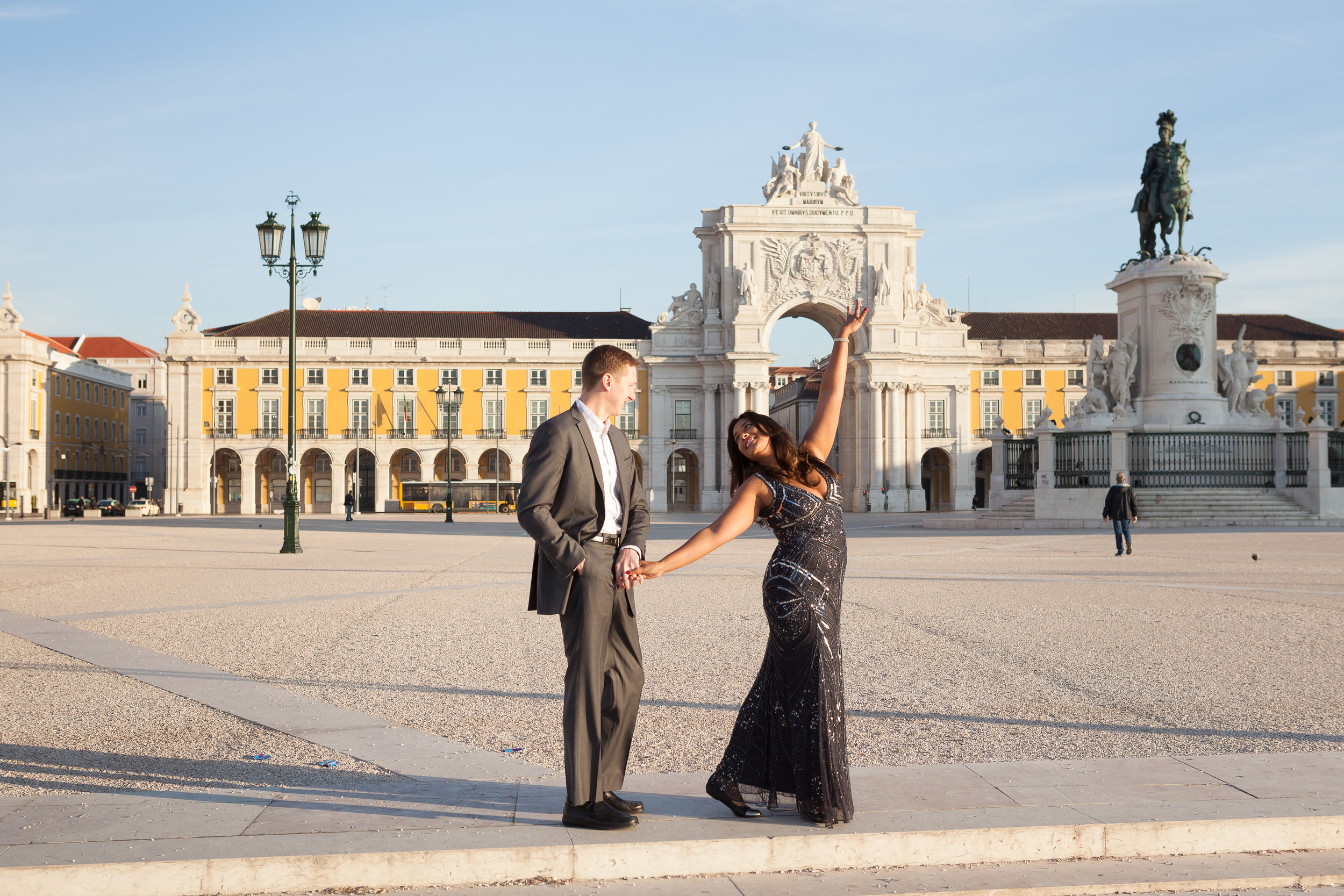 "When I came across Flytographer on Instagram, it seemed like a unique gift opportunity for an upcoming anniversary with my boyfriend. We love to travel, so I grabbed a gift certificate not knowing where we would end up using it. When a trip came up that involved a few different locations, I went to the Flytographer website and initiated the process of figuring out where/what/when with the site's concierge. The customer service was outstanding, and I worked with one person over the whole duration of planning. As someone who didn't really have a 'vision' for the photo shoot (I just knew I didn't want the photos to look like engagement photos!), the prompts on what vibe you're looking for, what location, etc. were very helpful, and the process allows you to have as much say as you want in what's to come.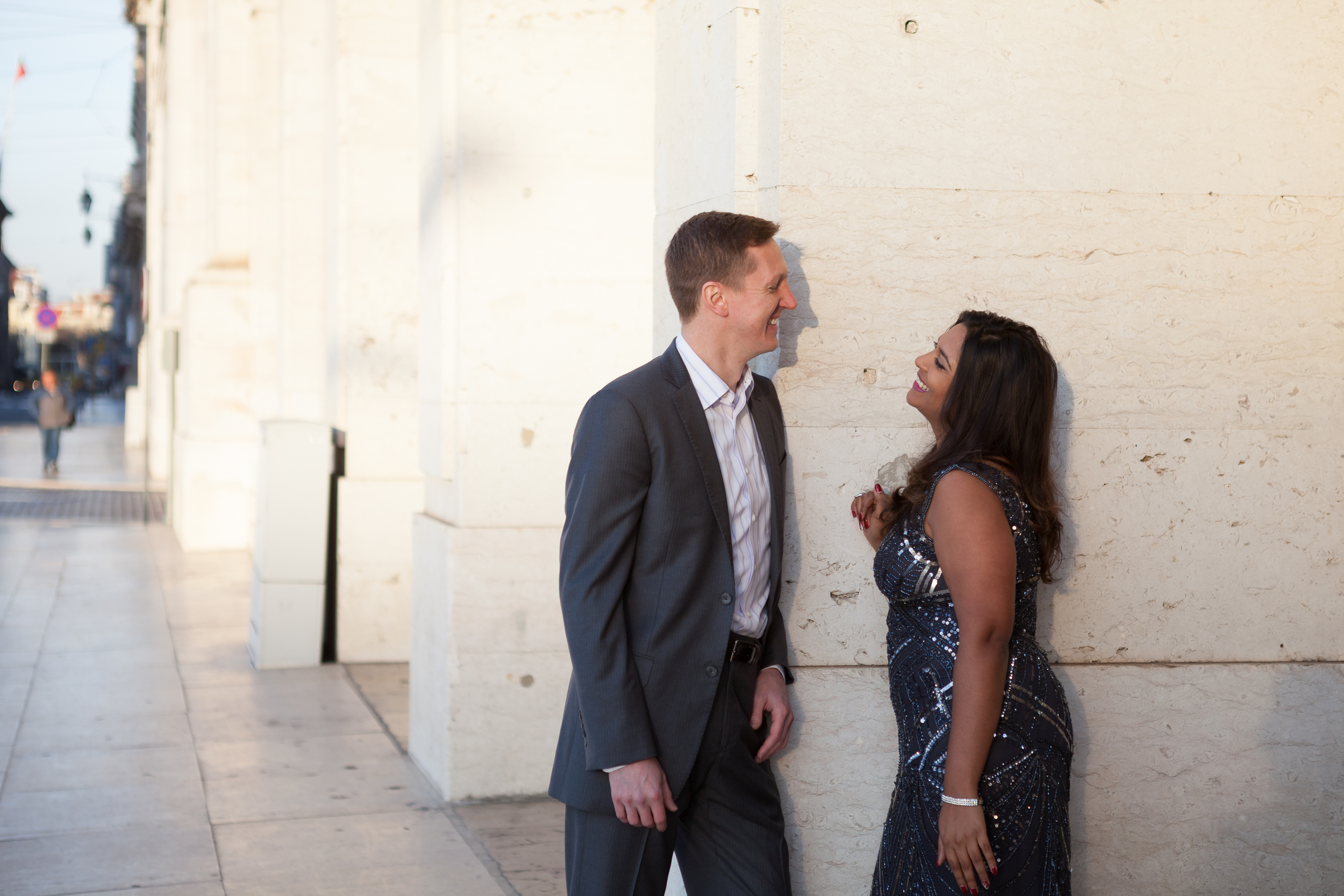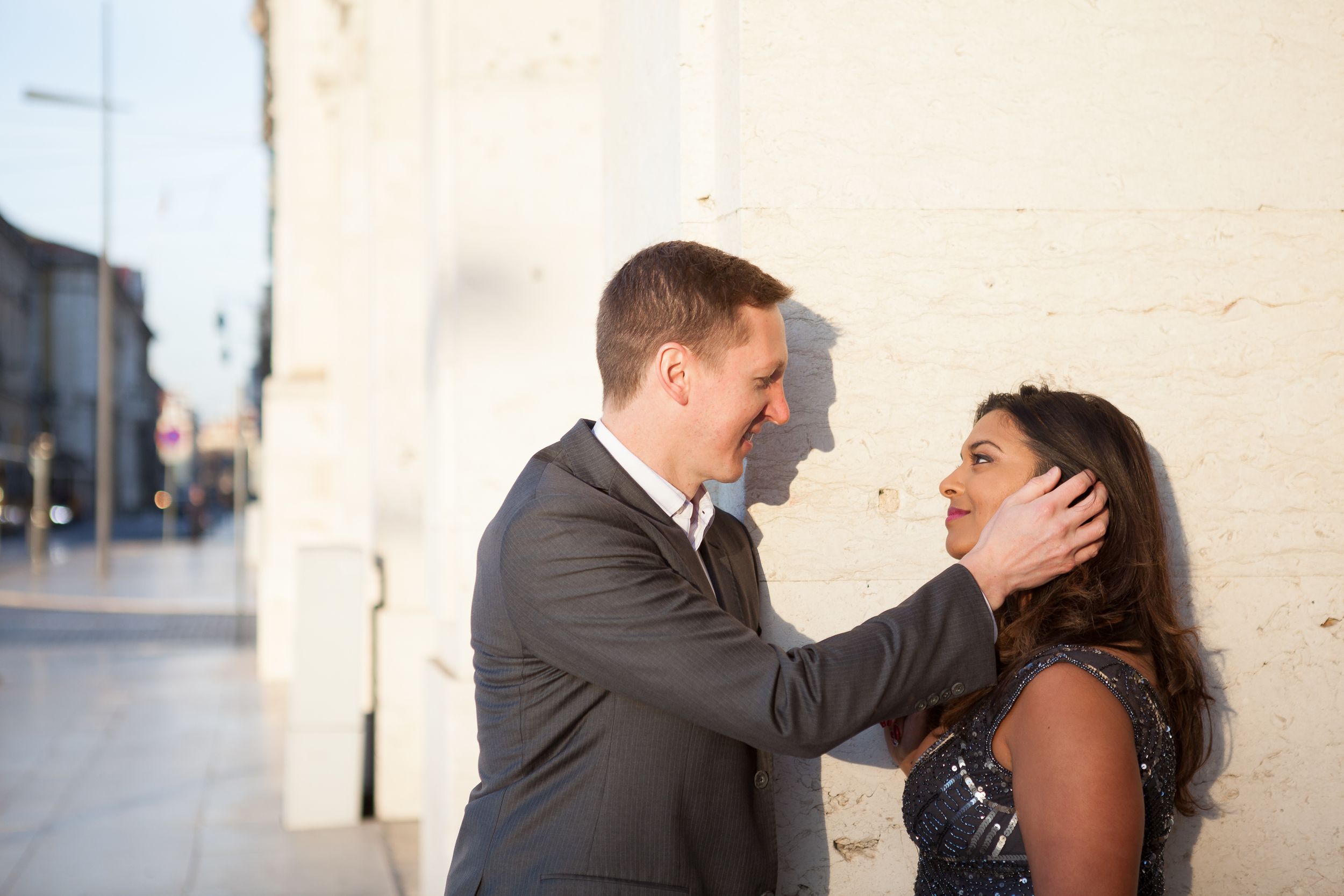 "The morning of our shoot, we got dressed and ready, but we still weren't really sure what to expect. Goncalo met us and, while we were a little nervous, he was so positive and excited that we were immediately thrilled to work with him! My favorite part of the whole experience was seeing the city through his eyes. We had walked around Lisbon and noticed the beauty, but watching Goncalo's mind work as he framed shots and thought about textures, patterns, light and so on was interesting and inspired us to really take in our surroundings.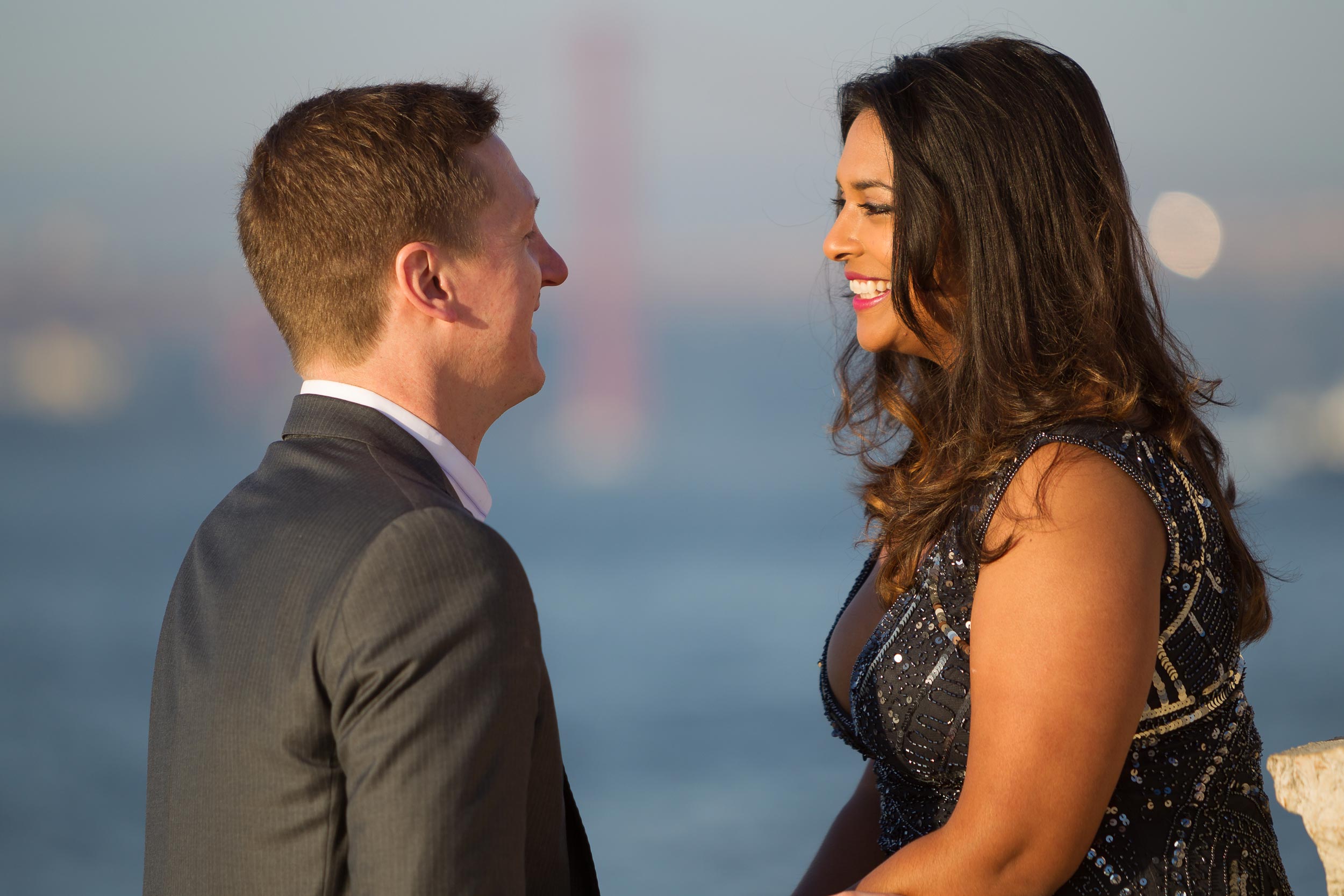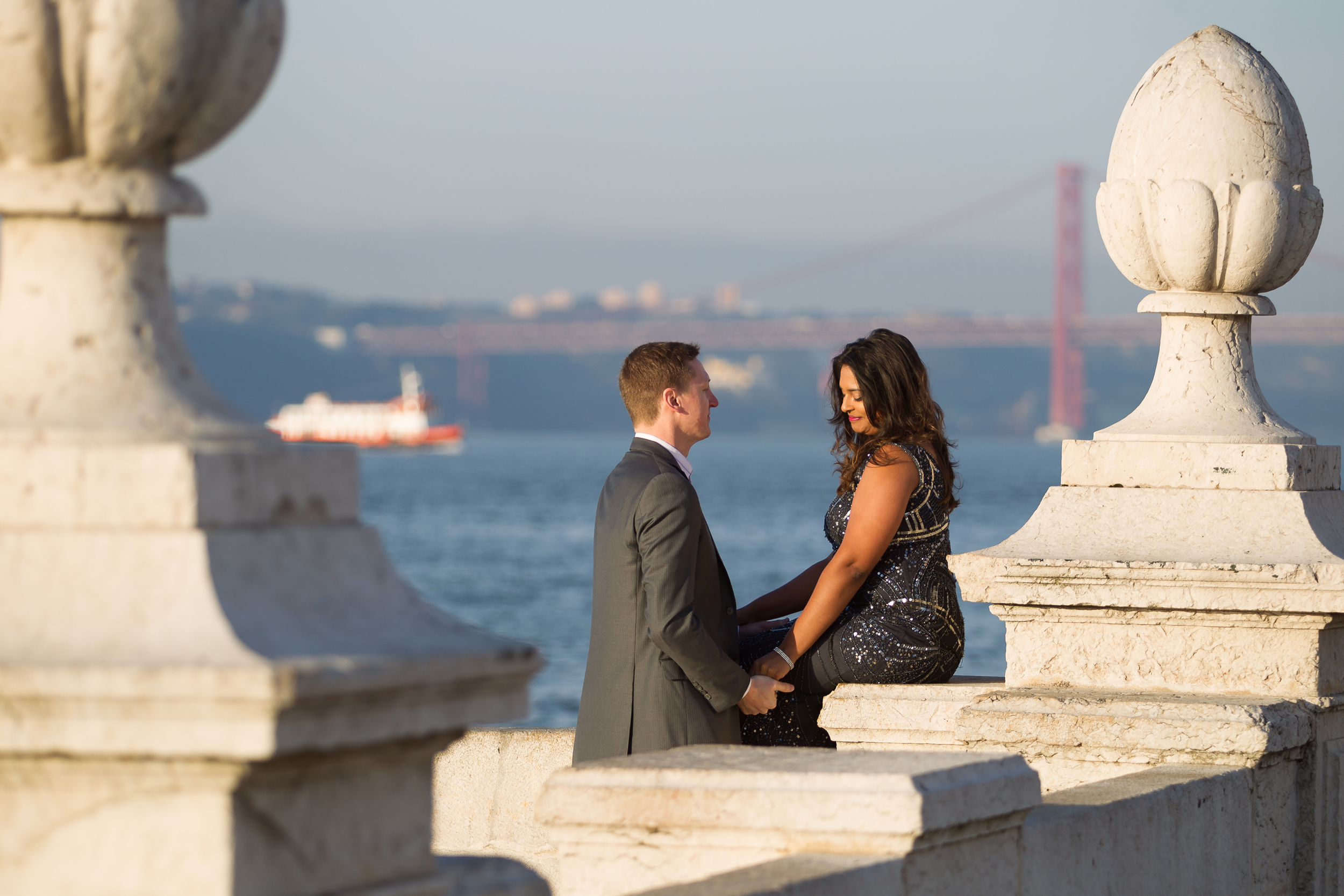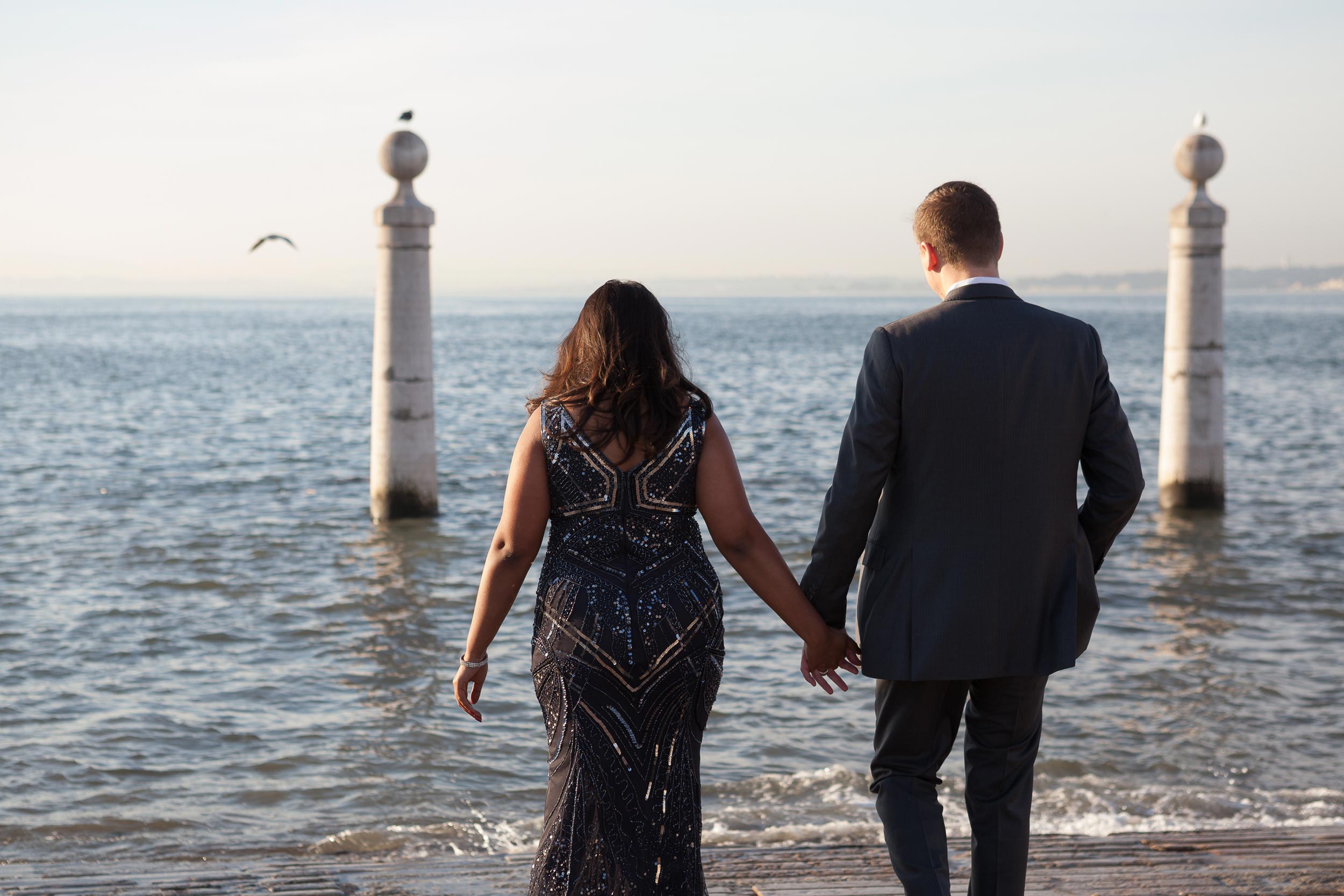 "That happiness has lasted more than just during the shoot – the memories of the shoot are just as precious as the photos we'll have to share with our grandchildren one day." – Kristi