Best Tips to get that Perfect Instagram Photo!
Some places are just made for taking the perfect Instagram photo, and Miami is absolutely no exception. From pristine white sand beaches to a funky arts district, inventive cocktails in secret speakeasies to panoramic rooftop bars, Miami offers new photo opportunities at every turn. We've rounded up our best tips and advice for making the most of this colourful city, and whether you're an Instagram influencer or simply love documenting your trip in a creative way, be sure you add these tips to pack out your photo-itinerary.
Any great photo starts with the right outfit, so for spending a few hours around South Beach, take inspiration from the famous Ocean Drive. Let this quintessential Miami spot inspire you towards retro pieces and bold prints. In the 1920's, luxury hotels began popping up along this boulevard, and it wasn't long before this picturesque road along the beach became one of the largest concentrations of 1920's and 1930's Art Deco, resort-style architecture. Clean lines and geometric patterns, combined with Mayan and Egyptian motifs, in an array of sunny, pastel colours are what make the Art Deco style so unique. In this city it's never too early to party, so many of the hotels open up their perfectly-styled pools at midday, featuring DJs and photo-worthy cocktails. If that's not quite your speed, rent bikes to cruise under rows of breezy palm trees, and enjoy lunch on one of the patios perfect for people-watching. At night, the buildings light up in an array of eye-catching neon colours that invite you to stay for one more drink! No matter what activity you choose to indulge in, Ocean Drive will ensure it's a photo-worthy one.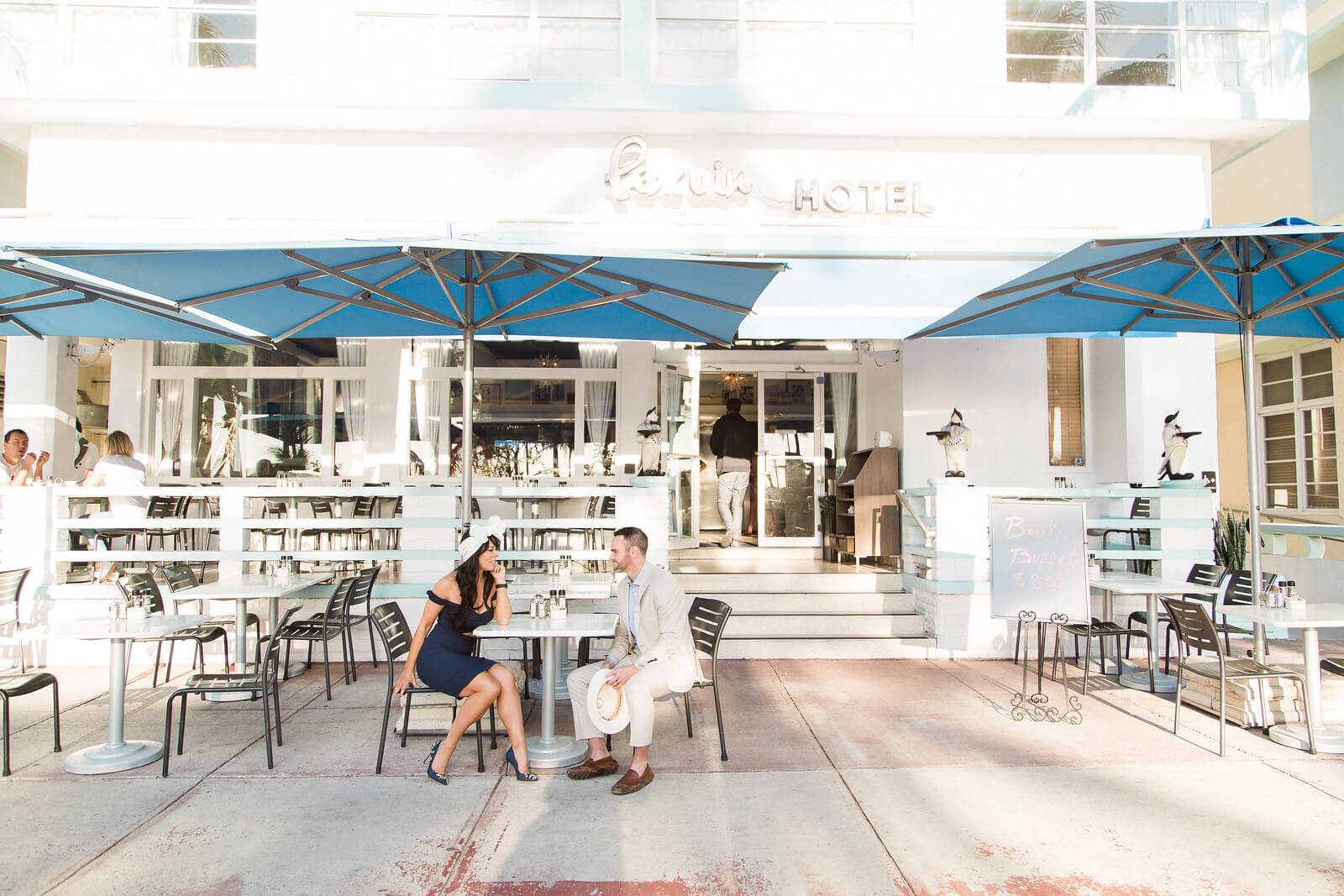 Head onto South Beach itself to see a stretch of clear, sparkling blue water stretching into the distance. Keep an eye out for one of the many colourful lifeguard towers that stand out against the white sands. Leave the heels at home and break out your cutest sunnies to make a statement, and why not throw in some fun photo props? We think colourful beach towels, drinking from coconuts or tropical flowers tucked in your hair are a few beachy additions to make your photos stand out.
The Wynwood neighbourhood is an eclectic arts district with big personality. Abandoned warehouses and closed-down factories have been radically transformed into hip art galleries, inventive bars and stylish restaurants. Street art adorns nearly every available wall space, and it's become an international destination for renowned artists, innovative companies and creative businesses. Wynwood Walls is the cultural core of this neighbourhood where a constantly changing exhibition of street art and other installations celebrate the diverse culture that makes Miami so appealing. This is the spot to go all out with funky outfits and creative poses to make a splash on your feed!
For a true taste of the lively spirit of Cuba, be sure to explore Little Havana. Calle Ocho, or 8th street, is overflowing with personality, live music and what may be the biggest rum collection in all of Miami. Treat your taste buds with the best authentic Latin Cuisine to be found in the city, and cool down with a tasty scoop of ice cream from Azucar. Here, posting photos of your food is more than acceptable! Cuban culture is lively and colourful, and the streets and buildings reflect that. Dance your way past authentic Cuban coffee shops, overflowing fruit stands and unique festivals, and document it all along the way.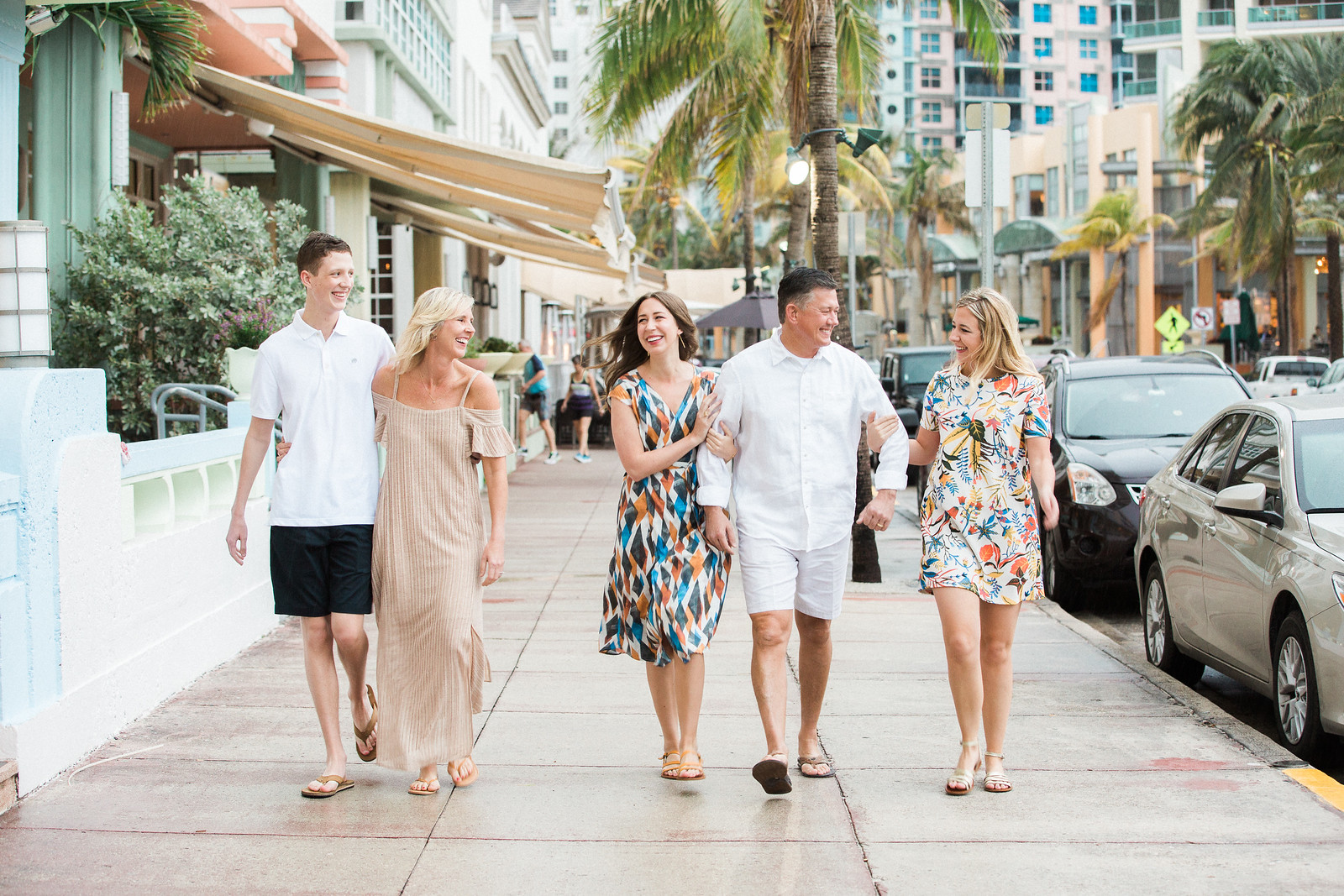 Photo: Flytographer in Miami
Miami is all about having fun, enjoying the year-round sunshine, and truly living life to the fullest. From expansive beaches to hip, urban destinations, this festive city always gives a reason to celebrate. Our professional local photographers can't wait to meet you and capture a bit of Miami magic to show off on your Instagram and take home for yourself.