See more: couples – love – Boston
The snow came down by the bucketloads this year, but it didn't deter Audrey & her husband Thomas from making an adventure out of their holiday to Boston. Flytographer Jeremiah was equally up to the task of navigating the white stuff to make sure the couple came away with fun memories.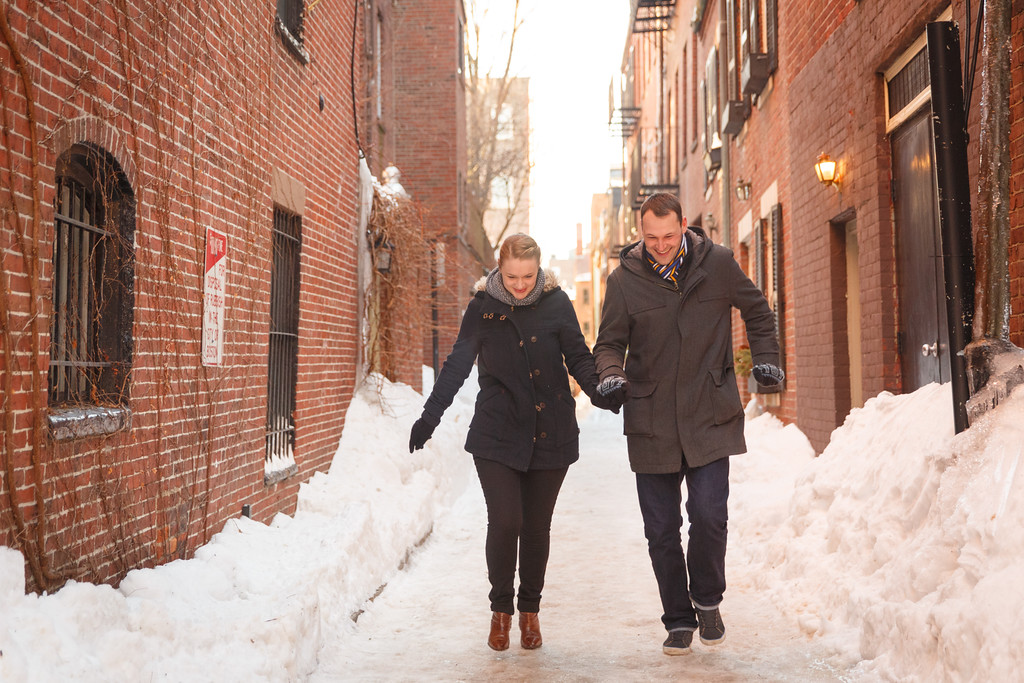 "A few months ago, we decided to go for a 4 day trip to Boston. Surfing on Facebook & the Internet, I discovered the Flytographer website. I really liked the idea – it's a brilliant one! My initial plan was to offer a session to my sister & her boyfriend who are currently doing a year-long round the world trip. After thinking again about that, I decided to book a session for me & my husband as the last 'professional' pictures we have are from our wedding day, 2 years ago.
"It was a real pleasure meeting Jeremiah. The photo session was really cool and relaxed. Jeremiah found nice spots, and we are really happy with the result. As a photography amateur, this is the perfect souvenir from Boston – and I will definitely offer a session to my sister & her boyfriend!" – Audrey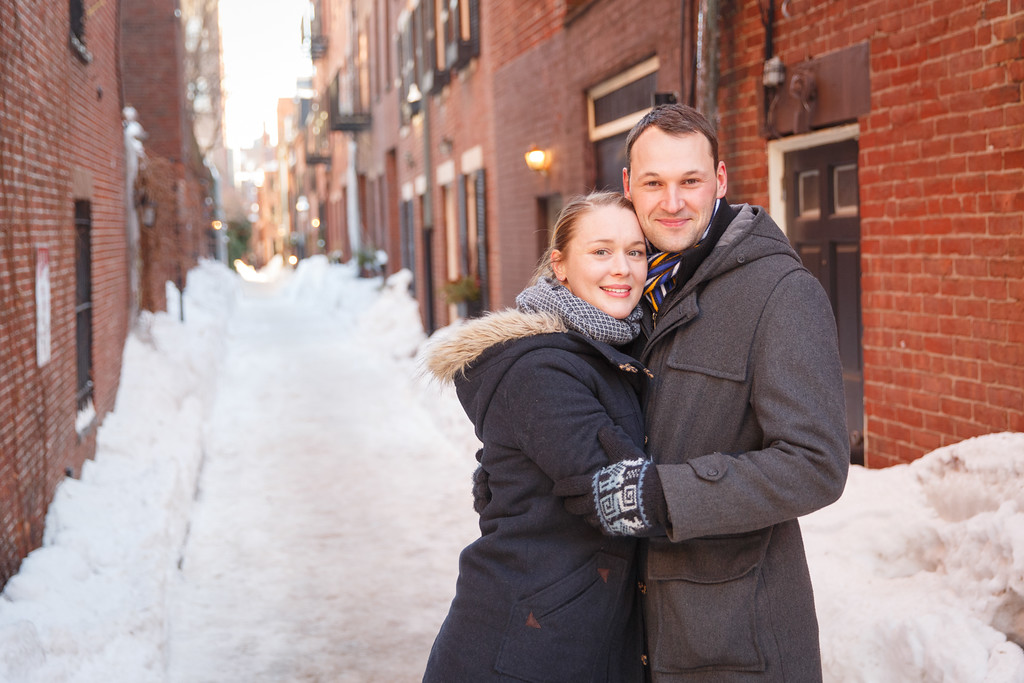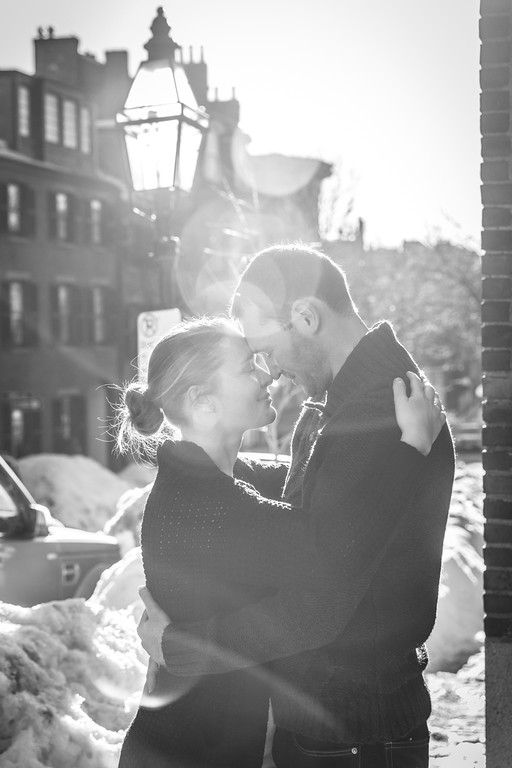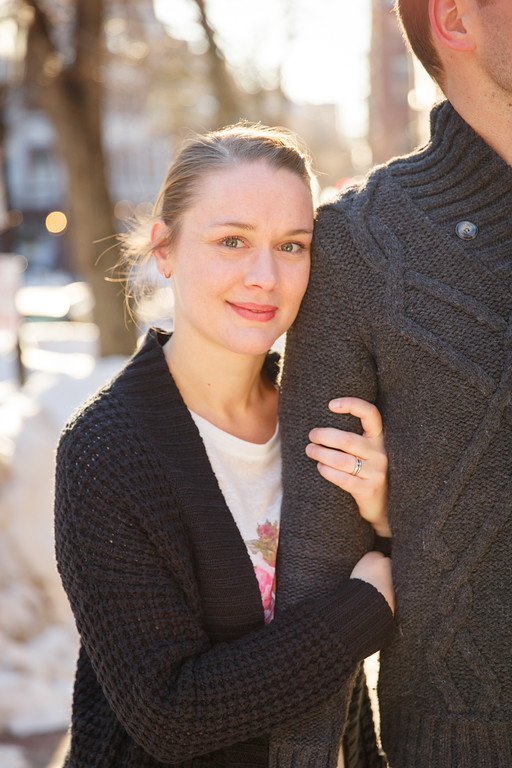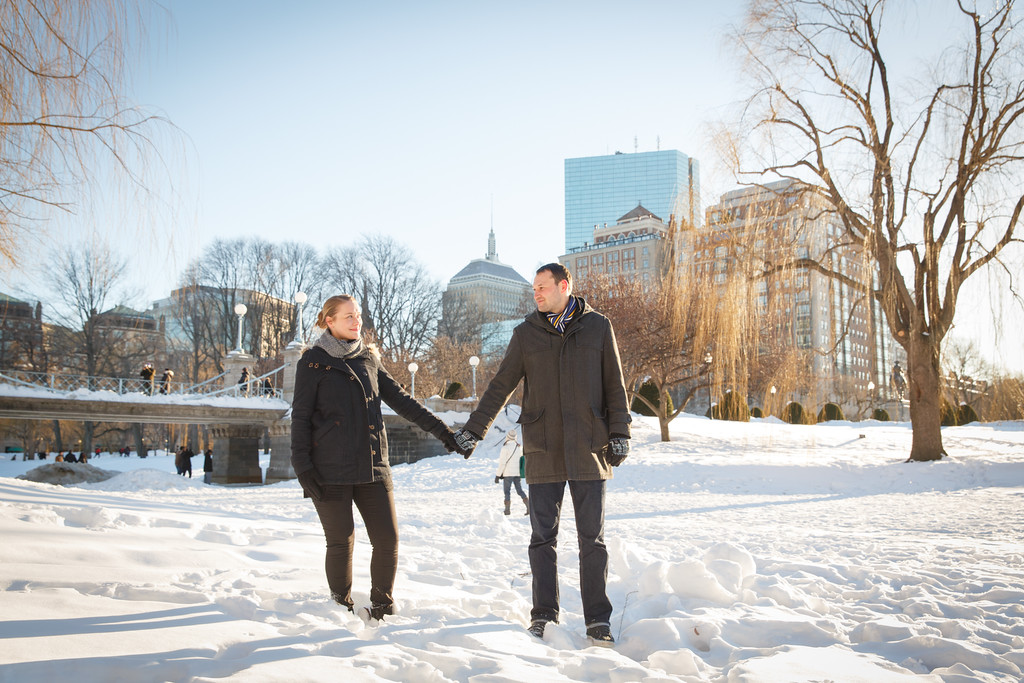 Flytographer Jeremiah writes: "We have had record snow fall in Boston this year and am glad that Audrey and Thomas were able to see history being made. The day of the shoot was actually warm compared to how the temperature has been. Beacon Hill — where we started the shoot — was especially affected by the season. There are huge icicles on all of the old brick buildings. There is no place to put the Boston snow! This is especially true in Beacon Hill, one of the oldest neighborhoods in America, with its narrow streets. I used the snow piles to our advantage by climbing on them to get some shots from unique angles. Our session continued in The Public Garden where we were greeted by many ducks hanging out with people visiting them on the frozen pond. The ability to walk on the pond allowed me to to shoot in a space that I normally wouldn't be able to. We had a beautiful sunny day and I was able to show my guests around the city in some of my favorite spots. Shooting with the melting snow was so refreshing after an intense winter with too many days snowed in and transportation shut downs."