Here at Flytographer, we love what we do – capturing our customer's memories is our passion! There is nothing that makes us happier than hearing that people love their photos, or had an amazing time with one of our photographers across the world.
We get to be a part of so many special moments, from family reunions, to proposals, to solo trips around the world – hearing each unique story makes each photo more beautiful, and our connection to our Fly community even stronger. The positive feedback we receive every day from our community inspires us to achieve more, and connect with even more travellers all across the globe!
Take a peek at some of the amazing feedback we've received in last month alone. Every comment we receive is a testament to the connections we have made with each and every member of our Fly community – that's you! Check and see if your note is there, and share in the Flytographer love!
---
"Marian was absolutely fantastic and we loved her photos! She managed to capture some really beautiful pictures for us – what a treat coming home and seeing them in my inbox! Thanks Marian!!! x" – Rebecca
"We had a lot working against us the day of the photo shoot with two little ones who both woke up on the wrong side of the bed & weren't wanting to cooperate for pictures, but Chelsea was able to deliver us amazing photos! Thank you so much! Was such a great experience working with Flytographer throughout the whole process & our photographer Chelsea was absolutely wonderful! Can't thank you all enough!" – Alaina
"It was utterly magical having Katie there to beautifully document what was by far one of the most joyful moments of my life. These photos will forever bring a smile to my face and a tear to my eye. Thank you so very, very much!" – Noah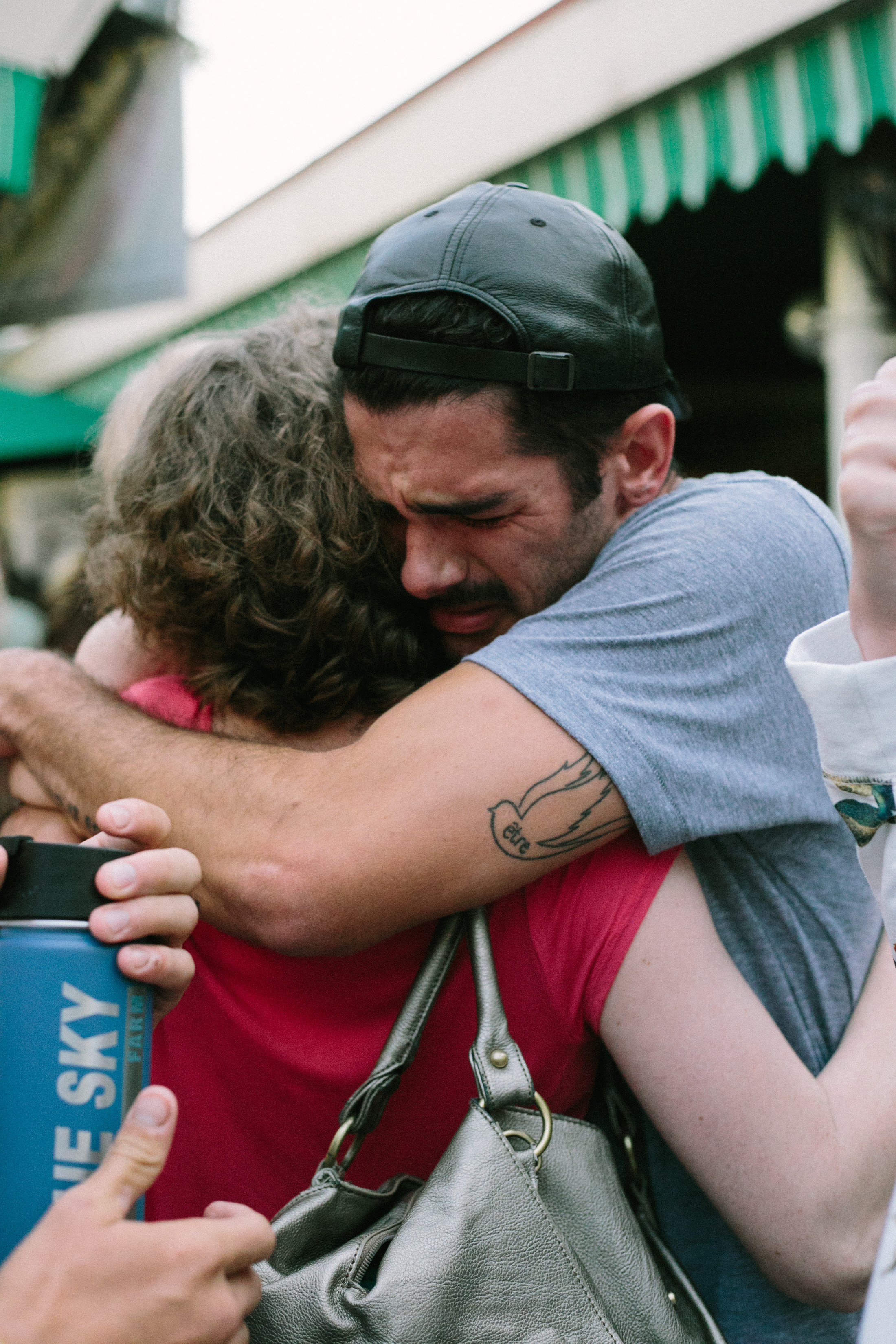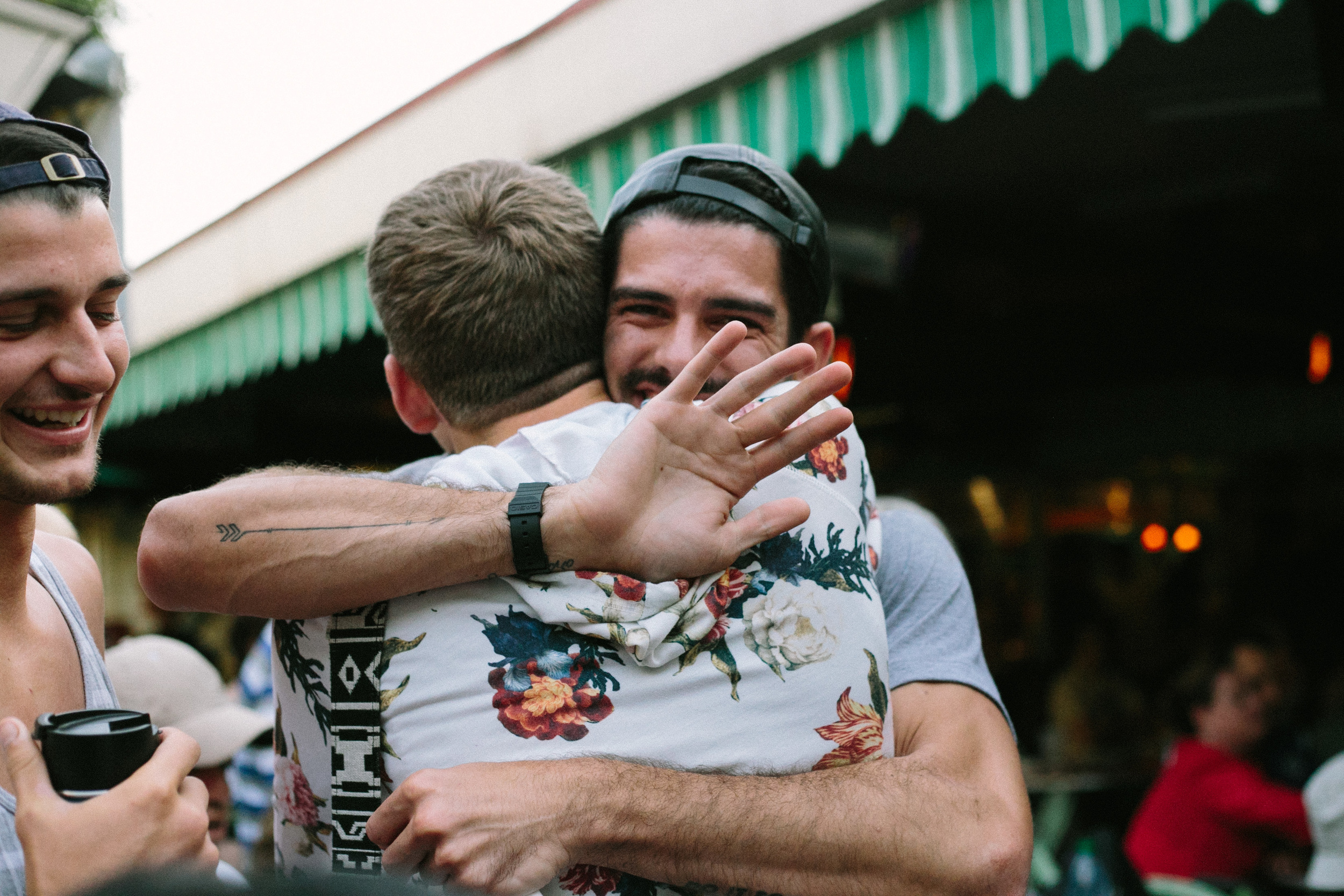 "I wanted great memories from my very first solo trip, so I was thrilled to hear that Flytographer had just hired a photographer in Beijing. I was looking for photos that captured the essence of how I travel, such as my love of exploring local neighbourhoods, love of food, people watching .. even my tendency to constantly get lost! Martina and I immediately hit it off (we actually ran into each other in that huge city the day before the shoot! What are the odds?) and we had a great time together, with lots of laughs. I think she perfectly captured my Beijing experience, and for me, every single picture tells a story. It was truly the perfect way to document this milestone trip in my life. Thank you Martina and Flytographer!" – Tara
"We had a lovely Flytographer experience, from start to finish. Can't wait to spread the word!" – Katrina
"Hector did a fantastic job capturing my family – especially my two pre-schoolers who were tired and wiggly. He didn't try to ask them to pose, but captured them as they are." – Sarah
"Great Experience! I would highly recommend them when you travel!" – Anonymous
---
"Serena our photographer couldn't have made our day any better than she did. She organized the gondola and the route and took the most beautiful photos of us that we will cherish forever. Honestly could not have wanted for a better experience throughout the entire process! Will definitely be using them again in the future!" – Nihal
"Johnny was amazing! He listened to our story, incorporated the shots we wanted, and was obviously very familiar with Central Park and where we needed to go to get the best pics. He captured some very special moments that we will cherish for the rest of our lives. Thank you Johnny and thank you Flytographer!" – Anonymous
"Flytographer did a fantastic job coordinating the shoot and Catherine our photographer did an amazing job capturing the big moment. Im very pleased with the experience and the photos were spectacular. I would highly recommend Flytographer to anyone, they go above and beyond to make the moment perfect. Thanks again!" – James
"Maria was amazing! Even though the weather wasn't very cooperative for a photo shoot, she made our pictures look perfect!" – Anonymous
---
"If I could rate Flytographer above 5 stars, I would. I give them my strongest possible endorsement. Jen was professional, courteous, prompt and efficient. She coordinated our session to perfection. Our Flytographer – Goncalo – was fabulous. He took some AMAZING pictures and got the best shots possible with the time and environment. He was funny, a great worker, and took some FANTASTIC shots. 1 million percent recommended." – Justin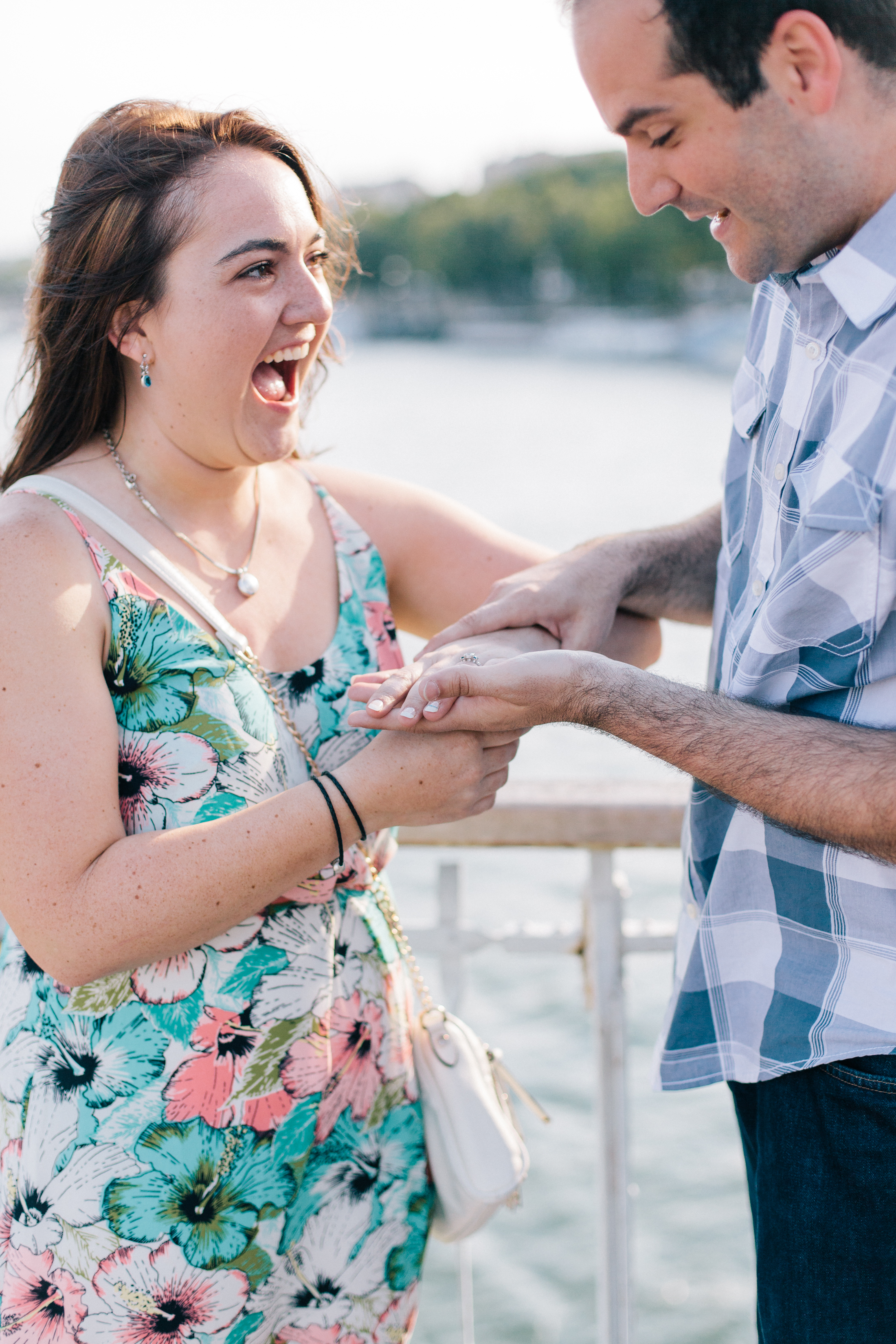 ---
"The whole process was so fuss-free. Tedi was very helpful, detailed and responsive to the queries I had. My photographer, Krystal has a very bubbly personality and it made me so comfortable during the shoot, I really enjoyed myself! What's best is her photography skills, I love my pictures so much! It was a very great first-time experience and I will definitely recommend Flytographer. :)" – Elara
"Kelly was fun and professional! Will definitely recommend her :)" – Coralie
"I am so thankful that I booked Eliska from Flytographer for my family's vacation in Prague. I was traveling with my parents, age 85 and 80, and three sisters. This was the first time we have traveled with just the six of us in nearly 40 years. Knowing that this was going to be the last family vacation, due to the age of my parents, capturing the memories was important. Eliska did a wonderful job of making us feel comfortable in front of the camera and took amazing photos that will be treasured for years to come." – Robin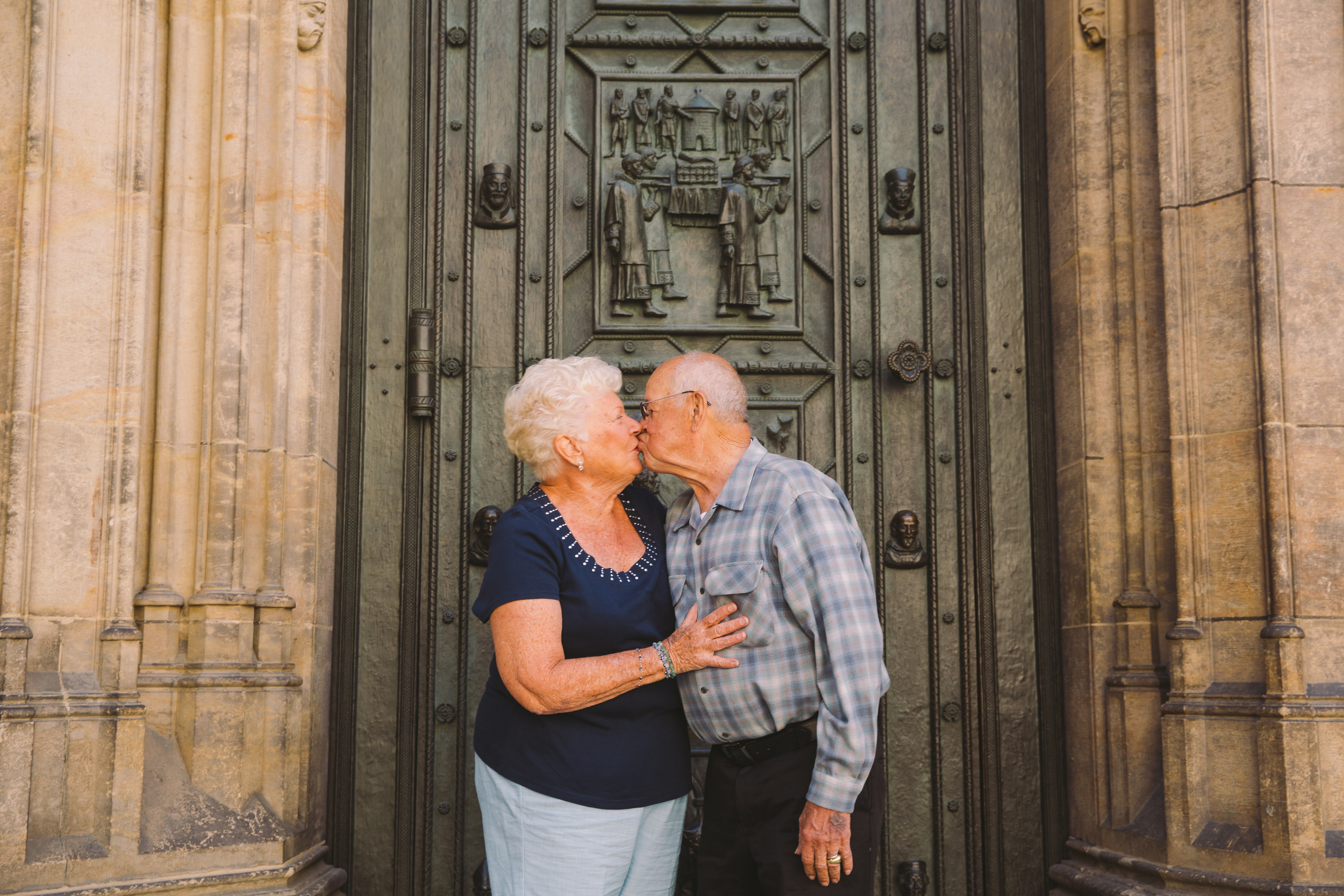 "The whole process from finding a photographer to booking and doing the shoot was really easy. Serena was lovely and friendly and put us at ease. The pictures are beautiful and we can't wait to do it again!" – Katherine
"I've loved the concept of Flytographer from the moment I heard about it, and I'm so excited I finally got to have a photo shoot! I expected it to be a fantastic experience, and it exceeded my expectations! My photographer Johnny was wonderful at understanding my vision and making me feel comfortable in front of the camera – which is a challenge, since I'm usually on the other side of it! Plus, he picked a great location and took simply stunning photos. And, most importantly, he was totally willing to take on the out of the ordinary concept of my whole shoot – capturing me with my traveling teddy bear! :)" – Kate
"As a traveler, I usually have my own camera in hand and rarely makes it into the photos. Flytographer made it possible to set my camera aside and fully enjoy the moment, knowing that someone else would beautifully capture the memories." – Bethany
"Traveling alone is not hard, but getting 'that perfect shot' is the struggle. Flytographer is the solution to that problem. This is my second shoot with them and both experiences have been all but great. I am mostly behind the lens and I'm not used to being in front of the camera. The photos came out beautifully and the only regret I have is that I wished I have known them sooner." – Sarah
---
"We enjoyed an awesome photoshoot during our girl's weekend in Lisbon with our photographer: Great fun, great pictures, great service! Thank you, both – Goncalo and Flytographer!!!" – Anonymous
"My husband and I are very camera-shy, but we both wanted to capture the memories of our honeymoon in London. We were nervous to do this, but Rajesh's energy and enthusiasm put us right at ease. He was extremely reassuring and so easy-going that this experience ended up being one of our favorite memories of our trip. Now, we have some AMAZING shots as keepsakes!" – Heather
"I was a bit nervous looking at the gorgeous pictures you have posted online. I wasn't quite sure if my family would look as happy and comfortable. We just viewed our gallery and VOILA! Goncalo's photos were amazing! He made us feel comfortable and kept us laughing. I have never seen such beautiful pictures of my family!" – Renee
"Karolina just knew when she saw the right light and moment, she went for it! I love the way she captured my vision for the photoshoot. She has a great eye! We had a wonderful time seeing amazing modern architecture in Helsinki." – Nicole
---
"From start to finish, Flytographer met our expectations and was a highlight of our trip. As newlyweds, we were excited to make lasting memories together and capture our joy!" – Robby and Anna
"Erin was so delightful and we all love our pictures! Just as I was feeling sad and jet lagged – missing Maui – these pictures arrived! I will never forget our tip and am so glad to have these as my favorite souvenir. We loved how Erin spent one on one time with our daughter and even gave us some local recommendations for things to do in Maui. We are super happy with or experience." – Heather
"My husband and I booked a Flytographer shoot to capture our honeymoon, and we had an amazing experience! Not only did we have fun on the shoot and love the resulting photos, but we felt like we made new friends in Nice in the form of our photographer and his wife. We cannot recommend Flytographer more strongly – the experience and photos are our greatest souvenir of our lovely honeymoon!" – Erika
---
"Johnny is the best!!! He is professional, very passionate about his work and friendly. He made us feel so comfortable, it was like we are just hanging out, taking some pictures which resulted in natural and excellent photos. We had requested Johnny for some specific photo poses prior to our shoot, and he helped us capture them in a very natural way. This was our second shoot with Johnny, he had also helped us capture that perfect shot of the proposal. We absolutely LOVE the photos. Thanks sooo much Johnny!!" – Anu and Neeraj
---
"We had an amazing time shooting with Johnny, he made us feel super comfortable and we couldn't be more thrilled with the pictures we got. Thanks for everything!" – Silvia
"We had a wonderful in time in NYC and Johnny was the right choice to capture our pictures!! He`s very friendly and he has great ideas! We would use Flyographer for all our trips 🙂 " – Melanie
"Flytographer was super easy to use, and I got exactly the shots I wanted. You're busy when you plan travel, and vetting photographers can be time consuming and expensive. Flytographer is an awesome concierge service that helps you book something amazing, fast." – Shannyn
"Kim is great! We love her and the photos. She is friendly and professional. We had a lot of fun during the sho!" – Jing
---
"We will be using Flytographer on most of our trips on a going forward basis. The patience of the photographer with our infant son and the quality of the pictures were outstanding. These are beautiful memories we will be enlarging and hanging in our home. Thank you Flytographer!! Brilliant idea!!" – Liborio
"We booked Flytographer for our 2nd anniversary photoshoot in San Francisco. From the moment we booked them, Flytographer was super helpful in answering all queries and concerns that we had. Our photographer, Jen was amazing too. She was directing us very well and was very creative! We absolutely love our pictures and would definitely choose Flytographer again, even in another part of the world!" – Nesma
"We had so much fun during our photo shoot. The photographer was extremely professional and really aimed to capture exactly what we wanted!" – Samantha
"Our surprise engagement photos by our photographer Honza came out so stunning, we can't stop looking at them! They capture our personalities so well and are keepsakes for life! Thanks Flytographer!" – Paolo and Natalie
"My Fiancé and I had a great time taking our engagement pictures with Goncalo in Paris! He made us feel very comfortable, and directed us very well. The photos turned out amazing! We are so glad he was able to capture us very naturally. We will definitely use Flytographer again in our future trips!" – Christine
"Johnny the photographer was amazing. He made us feel very comfortable and got great candidate shots of us. It was a great experience." – Janet
---
"We are so thrilled with how our photos turned out! They were planned as just a fun thing to remember our trip to NYC but turned out being our engagement photos!!!! We couldn't be happier with the results and we have already recommended Flytographer to so many friends!" – Miranda
---
"Our Flytographer experience was one of the highlights of our trip to Spain. It was a surprise birthday present for my wife & has given us some amazing photos of the two of us together. Cathy was really easy going, put us at ease & showed us some areas we wouldn't have found on our own. Thanks Flytographer!" – Michelle and Ali
"This was so fun!! Rudy was so patient and worked with us to get all the pics we wanted. And the pictures turned out amazing!!! SO glad I did this and would recommend it to anyone!!" – Britt
"It was wonderful working with Nikos. He was really cool and engaged us in a conversation to make us comfortable during the shoot. He knew the area really well and that helped us capture some amazing shots in stunning locales. He was very friendly and patient with us. We thoroughly enjoyed the whole experience and glad to have such beautiful pictures. Thanks you Nikos and the team at Flytographer. We would definitely use this service on my next trip." – L&P
"I found Flytographer from a blog that I follow (local bloggers from my home). They travel quite a bit and I love seeing their journey and recommendations. They decided to try it out, and I really liked the concept and photos. That's how I ended up connecting with Flytography, and since we were only in Istanbul for a few days (honeymoon), the photographer was free the 3 days that we were there. Our concierge from Flytographer, Jen was awesome! Her responses were on point, she introduced us on our short notice and it wishes our perfectly. Ufuk was really great to work with and I definitely recommend at least 60 mins so you get more ground work. This option is definitely worth it if you want great photos, and not just selfies and bad images of random people taking pictures of your feet or cutting out the background that you want. Not only was this great for our honeymoon pics, but if you go on a trip with family or a group of friends, everyone could pitch in and get great pics. Like Nike says, just do it!" – Anh Thu
---
"Both the pre-shoot arrangements and the actual shoot were executed flawlessly. Our photographer was awesome and the whole experience ended up being a highlight of our family vacation!" – Mauricio
"Flytographer is the best! This is the second time I've used it and I know I will again. Friendly, easy-going and great pictures. What more can you ask for?" – Tamarisk
"Vanessa was an amazing person. She was fun to work with and exceeded all of my expectations. I am happy to recommend Flytographer for anyone who wants a professional who knows what to do. In Dublin, Vanessa was so easy to work with and her outgoing people skills are terrific. Thank you Vanessa! Thank you Flytographer!" – Bob
"My Flytographer was so fun and easy going, she was very prepared and relaxed. I LOVED my experience and I can't wait to book her again when I come back to SF! Thank you!" – Sabrina
---
"I love Flytographer! The moment I found out about them, it was a lifesaver. I am always looking for a photographer when I travel and this is by far the best service. From the initial booking to the final product, I love the convenience and my photographer was great!" – Nikki
"Not only the results were amazing, but also the shoot was so much fun!" – Alan
---
"Goncalo did a wonderful job of putting everyone at ease and taking beautiful pictures! From the beginning of the booking process to the ordering of our lovely photos, everything has been a seamless and wonderful process! Thanks!!" – Jamie
"We love the photos and Emiliano! We have to say that it is a pleasant thing to shoot with Emiliano. Not only because he is so nice to get along with, but also that we always had effective communication. Emiliano is very professional, he will give us suggestions on the posture and movements. He is also very passionate in shooting, he is always willing and able to find something nice and special in the city for our shooting. We were not much surprised when we found out how great our photos are, since it is not difficult to find Emiliano is a trustworthy photographer. And most importantly, for sure, the photos did and will make our memory in London more sweet and unforgettable." – Jing and Theo
---
"Antonina was AMAZING. She was so enthusiastic the entire session and kept us laughing the whole time! We wish we could have her back at home (in the US) so we could have her take pictures for us again in the future!! I would definitely recommend her to everyone!!" – Amanda
"This was such a fun way to capture our family vacation in Venice! We loved working with Marta – I only wish I spoke better Italian! She was very easy going and great with the kids. We were a group of 7 (3 children) and I can imagine that we were challenging! Especially when not all of the children were behaving well!! The pictures are fun and mostly candid as requested. In the future, I think I might be more specific about photos that I want taken – I probably did not give this enough thought. The photo shoot itself felt like an activity – we explored some streets in Dorsodouro that we had not travelled yet and had fun walking around. Marta was incredibly patient and spent extra time with us." – Kate
"As a first time client, our photographer Allen was a pleasure to work with! He allowed my boyfriend and I to be ourselves while providing tips here and there. We are glad to have him as part of our journey in Seoul!" – Kerry
---
"We really enjoyed how easy it was to use Flytographer! From the time we booked online, the customer service team were great and our session with Brandon was as well. He understood what we were looking for and ensured that we quickly felt comfortable with him. it was a great experience and we can't wait to use the photos for our wedding website." – Lauren
"Johnny was a friendly, professional photographer who made the whole experience a great enjoyment. The pictures were just what we were looking for and have provided us with a memory forever. Johnny captured some great natural shots against the backdrop of New York City. Thank you!" – Sam
"Flytographer is the best travel service EVER. The opportunity have professional photos in a vacation setting is wonderful for families. They take photos you could never get on your own giving cameras and phones to strangers. We've used Flytographer twice now and love the experience from beginning to end. This service is professional, friendly, and efficient, the photographers are great, and in the end, the photos are amazing too! " – Amie
---
"Tom, our Flytographer, was great – he immediately formed a connection with our 3 year old, who has been talking about him ever since! He was great at spotting angles for shots which meant it looked as if we had the Grand Palace to ourselves that day (we most certainly didn't, it was incredibly busy) and which meant we had some beautiful, fun shots which we'll proudly display in our home alongside shots from our Bali shoot last year. Flytographer as a company is equally wonderful – I'm the photographer in our family, so it's always me behind the camera, and I'm seldom in the pictures – even rarer are good pictures of all 3 of us, without heads or feet being cut off by anyone I trust with my precious camera! Booking is SO easy, and every time we look at holiday destinations now, we check whether we can organize a Flytographer shoot. The images make the perfect holiday souvenir, far better than tourist junk or the same old trinkets everyone has from their trips. The Shoot Scoop is a great idea – introducing customer to photographer and enabling us to connect (we swapped info via WhatsApp eventually) and discuss shoot goals ahead of time. It's also great to be able to use a photography service that isn't trying to sell you a certain number of prints – everyone works & lives digitally these days, and we rotate photos in our house, so being able to print the shots out ourselves is far better than having to select certain images in specific sizes and then being tied to them." – Morven
---
"I wanted pictures frame-worthy from our trip to Paris and a selfie stick just wasn't going to cut it. Flytographer and Goncalo sure did deliver. Goncalo made us comfortable, made the pictures look natural, and showed us in our best light. I am extremely happy with the process and the final outcome. I have already recommended Flytographer to my friends!" – Catherine
"It was always my dream to have a professional photo-shoot in my favourite city in the world, London. Thanks to Flytographer and the marvellous Alexandra my dream came true. The pictures are gorgeous and she proved to be an excellent professional and human being. It was a experience I will treasure all my life." – Anton
"Fantastic experience from beginning to end! The process made it all so easy and enjoyable before we even got to our destination. The photographer was very personable and completely understood our needs, even incorporating some fun activities to capture spontaneous expressions between us. Hands down the best "souvenir" we could ever have to remind us of such a wonderful trip together…priceless!" – Lisa
---