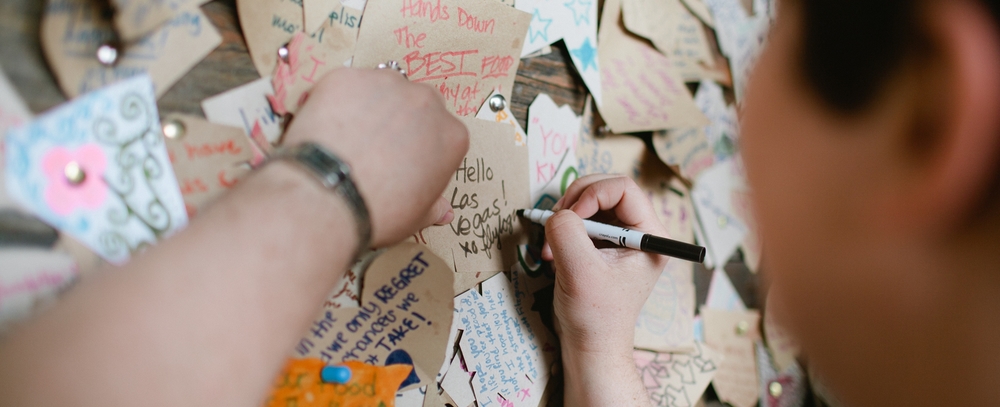 I have to say, my Shoot Concierge role is a glorious job, but also a little bit of a curse… helping with bookings all over the world for Flytographer is giving me a MASSIVE travel itch! I am envious of the travels of every single one of the customers I have helped plan shoots for… so when my friend Steph & I locked in our dates for a quick girls' getaway to Vegas, I have to confess that I booked my Flytographer shoot before we actually booked the plane tickets. Steph is one of my very best friends and the only person in the world who always knows how to make me laugh! Best Flytographer "co-pilot" ever 🙂
I wanted to share my own Flytographer experience & my Shoot Concierge tips for your next Flytographer booking
Tip #1: Choose your photographer
It can be super hard to decide between our photographers in the locations where we have more than one! Whenever possible we like to match up customers' styles with photographer styles and you can let us know on the 2nd page of the booking form (in the inspiration section) who your first choice is! My friend & I both liked the aesthetic that Belinda from Vegas has in her portfolio, and luckily she was free on our one free day in town.
Tip #2: Tell us what you like (or don't like!)
Lately I've been asking customers what their 'must have' shots are because I noticed that whenever we would book photographers on their own shoots they would send us examples of shots they liked. I am a bit of a Pinterest fan (2,709 pins and counting!) so I went through all of the Flytographer blog posts and photographer portfolios for my favourite examples of non-romantic shots and went pinning MAD! I also mentioned in my Shoot Scoop that I'm not a huge fan of lots of black & whites, and that we wanted fun photos but because we're both in our 30s now so we didn't want anything too childlike.
Follow Jen's Flytographer Inspiration board on Pinterest.
Tip #3: Be open to being just a little bit flexible with the game plan
When I first booked with Belinda & Tony I didn't realize it was Cinco de Mayo! Another reason why having an on-the-ground local to help coordinate… as a Canadian I never would have thought about Cinco de Mayo, it's just not a big holiday here! We didn't want things to be super crazy and busy with people photo-bombing our shoot, so we ended up bumping up the time. We also moved the shoot from the Strip (my original request) to the Downtown/Fremont Street (Belinda's suggestion), and it meant we got great shots like these which would have been impossible on the packed strip or later in the day…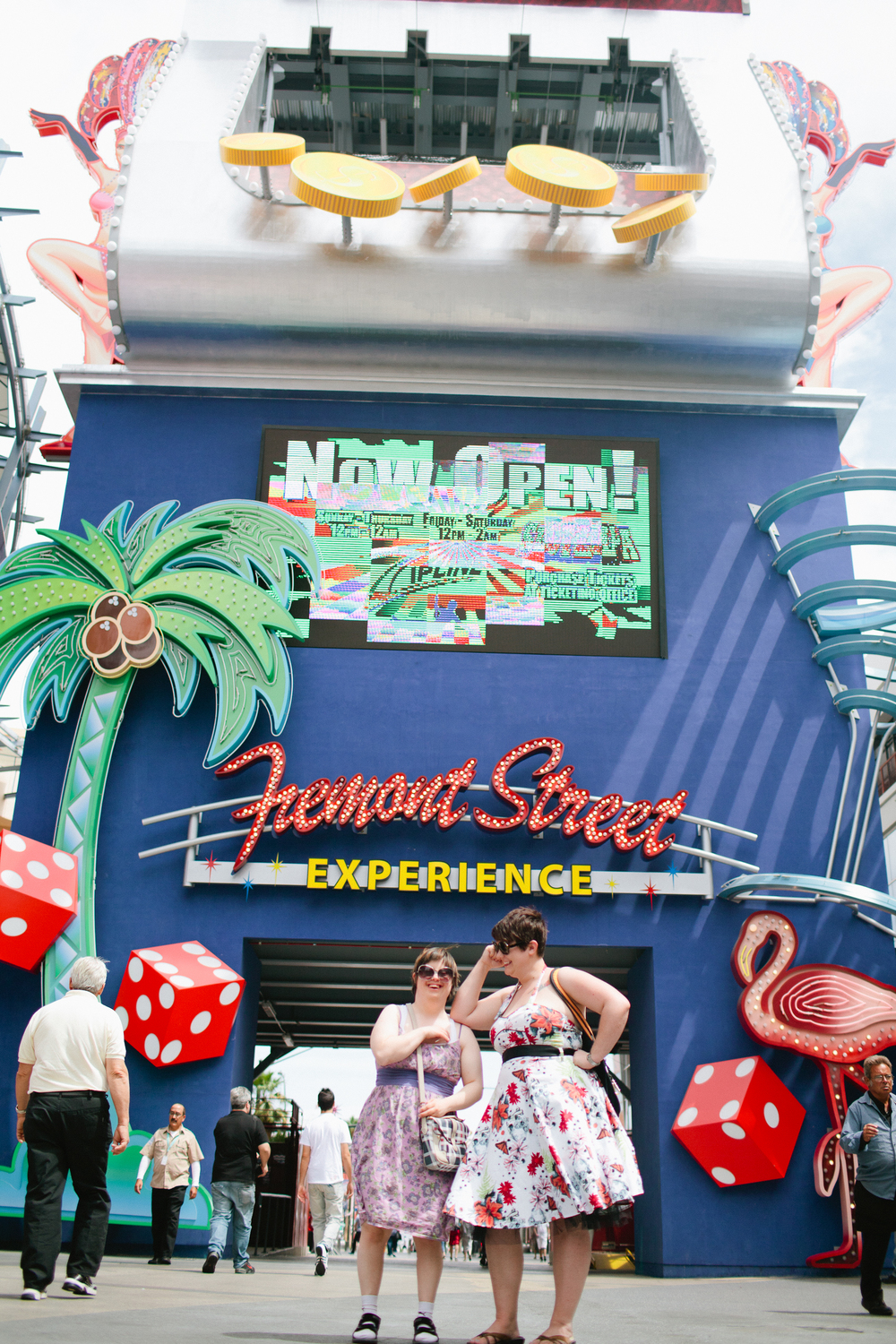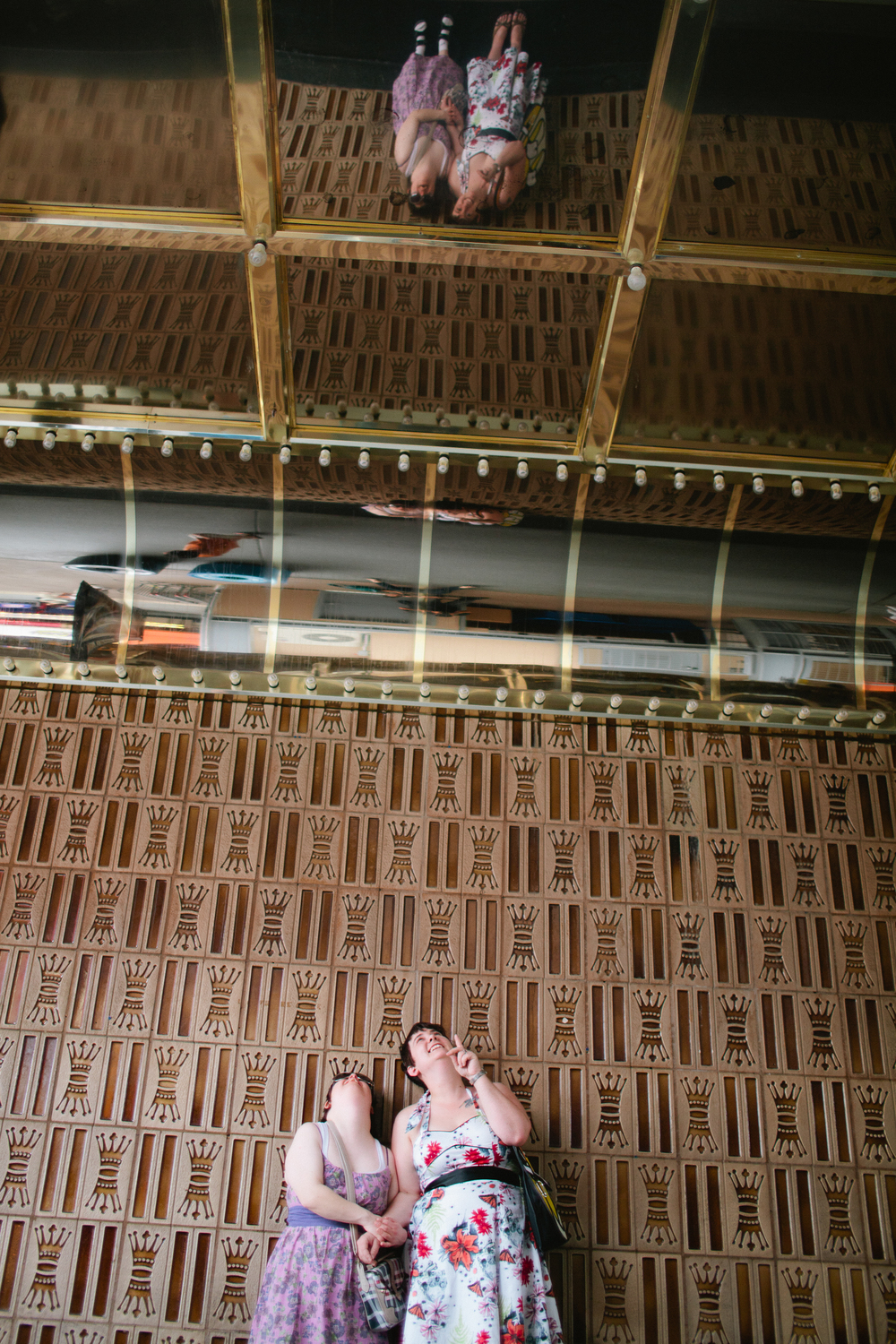 Tip #4: It will go by way faster than you think!
Our photographers frequently chastise me for trying to squish too much into customer's 30 minute shoots… and now I completely understand why! What took us 30 minutes to walk ourselves when we were wandering around the area earlier in the day took easily twice as long to do with the photographers in tow. There were so many spots (like the amazing mural below) where we stopped for a few minutes to snag fun shots. Those few minutes added up much faster than I realized, and before I knew it I looked at my watch and we were at our time! I was super happy we had booked an hour shoot… and in the end wished for even longer.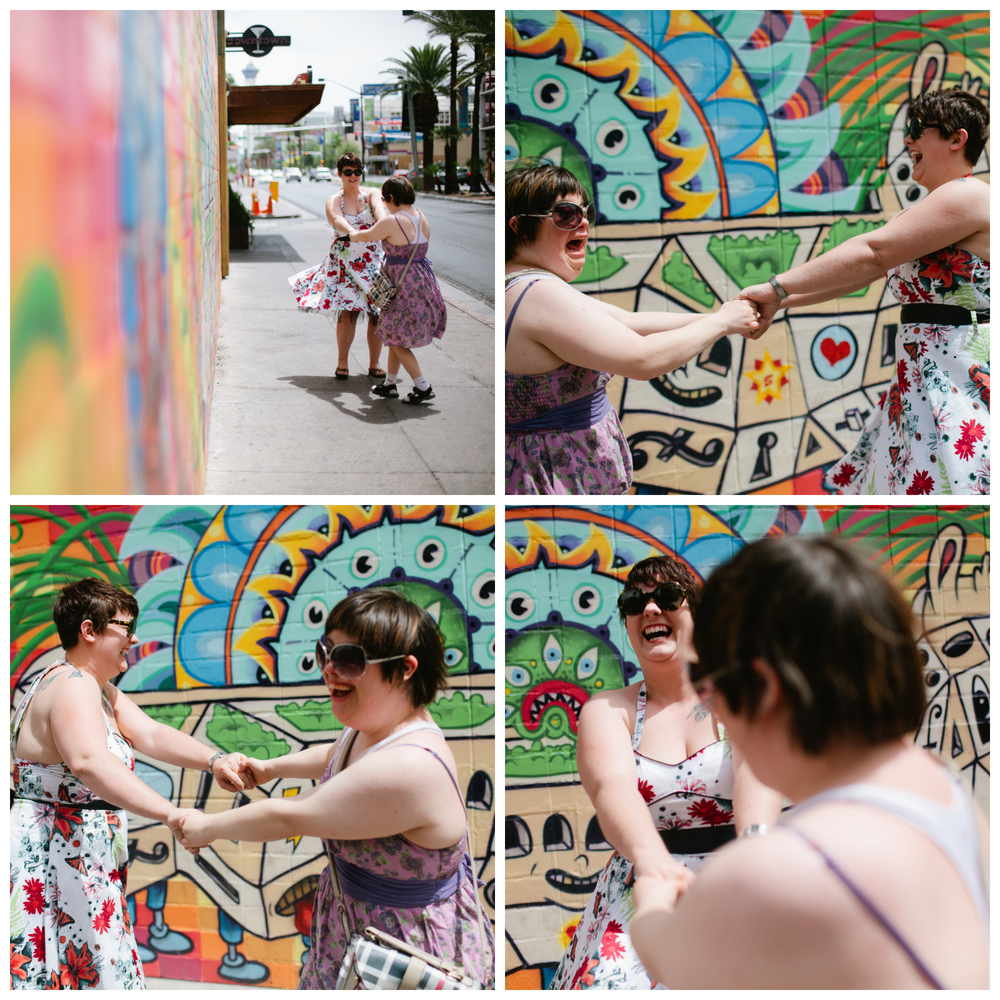 I am so happy to have had a chance to have my own shoot! My husband is SUPER camera shy so it's going to take a lot of convincing to get him in front of the lens when we travel together next (I think I'm getting there, though!!) so I needed to take advantage of being on a trip with my favourite ham :).