One of our favourite shoot routes in Bali is the Ubud Monkey Forest. We love that this gorgeous sanctuary is loaded with lush flora, mischievous monkeys and serves as a beautiful reminder of the sacred balance between humans and nature, a central idea of Balinese culture.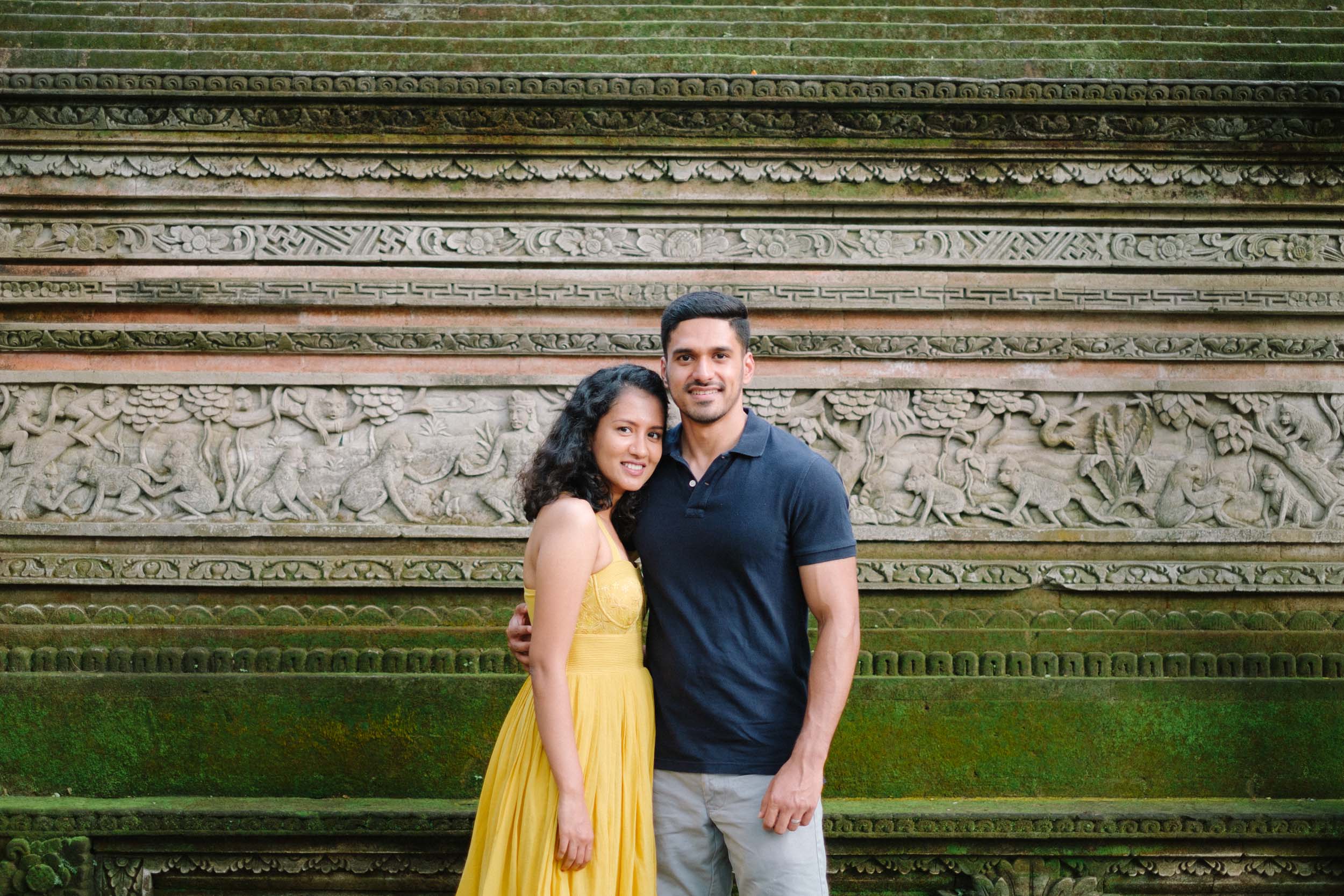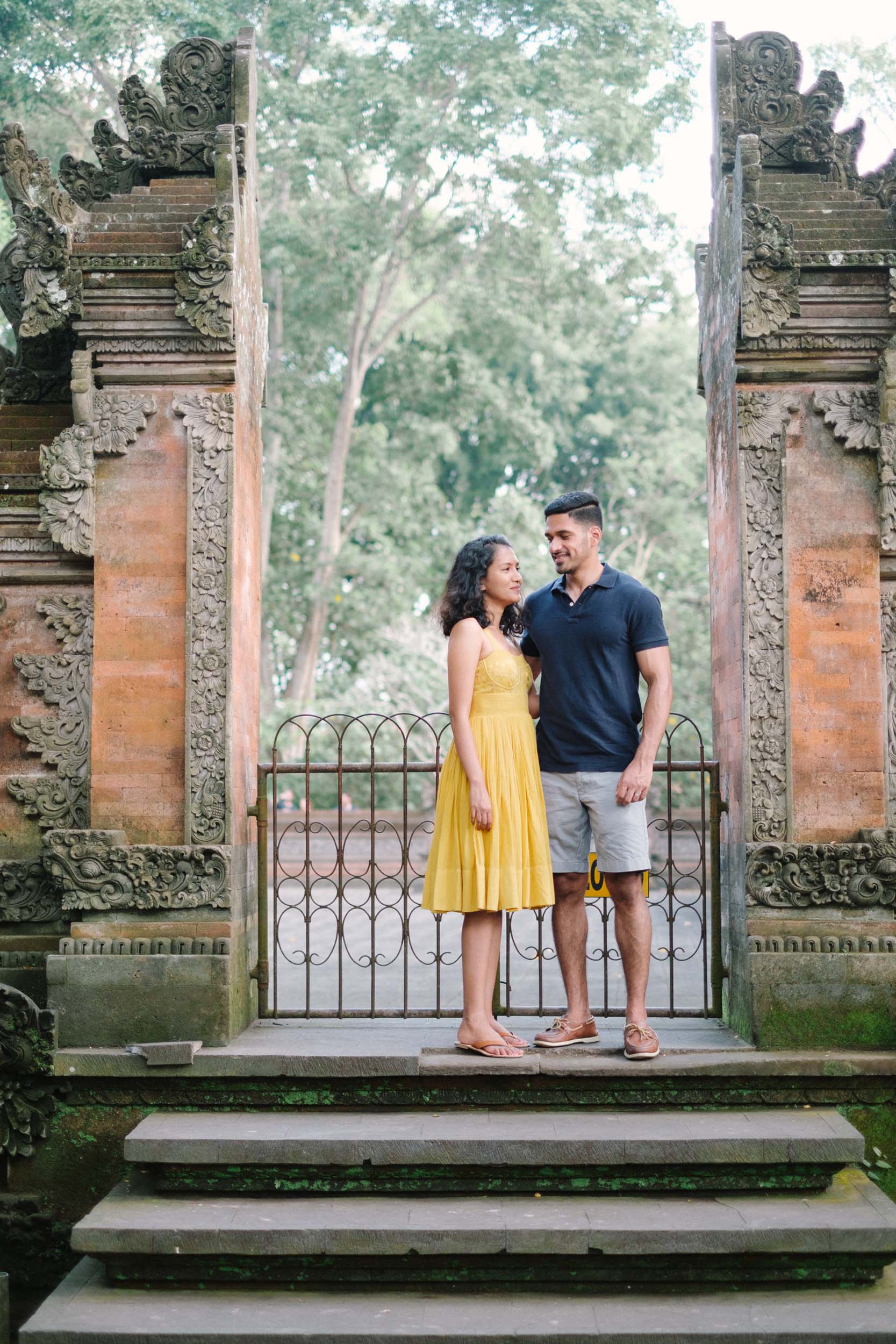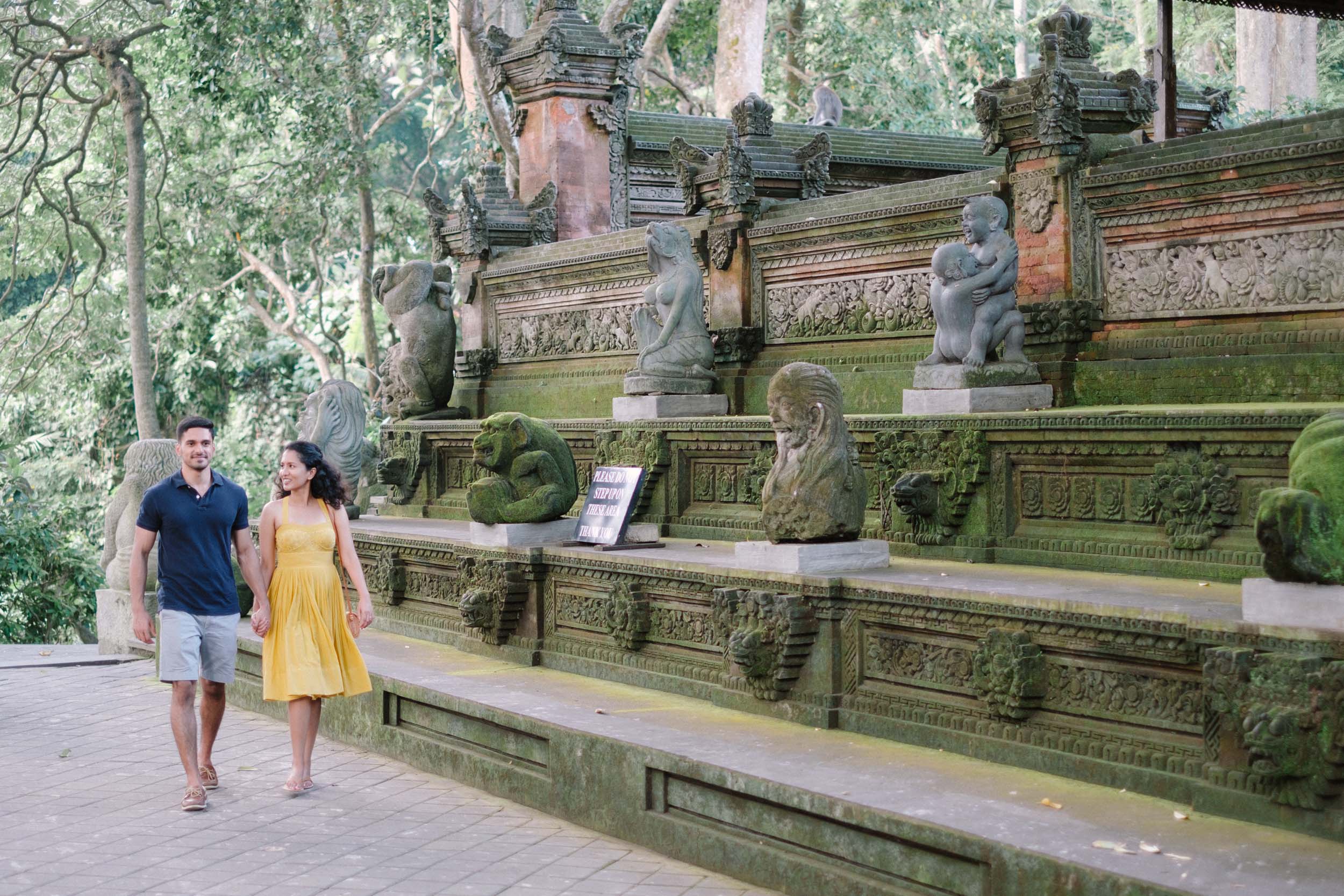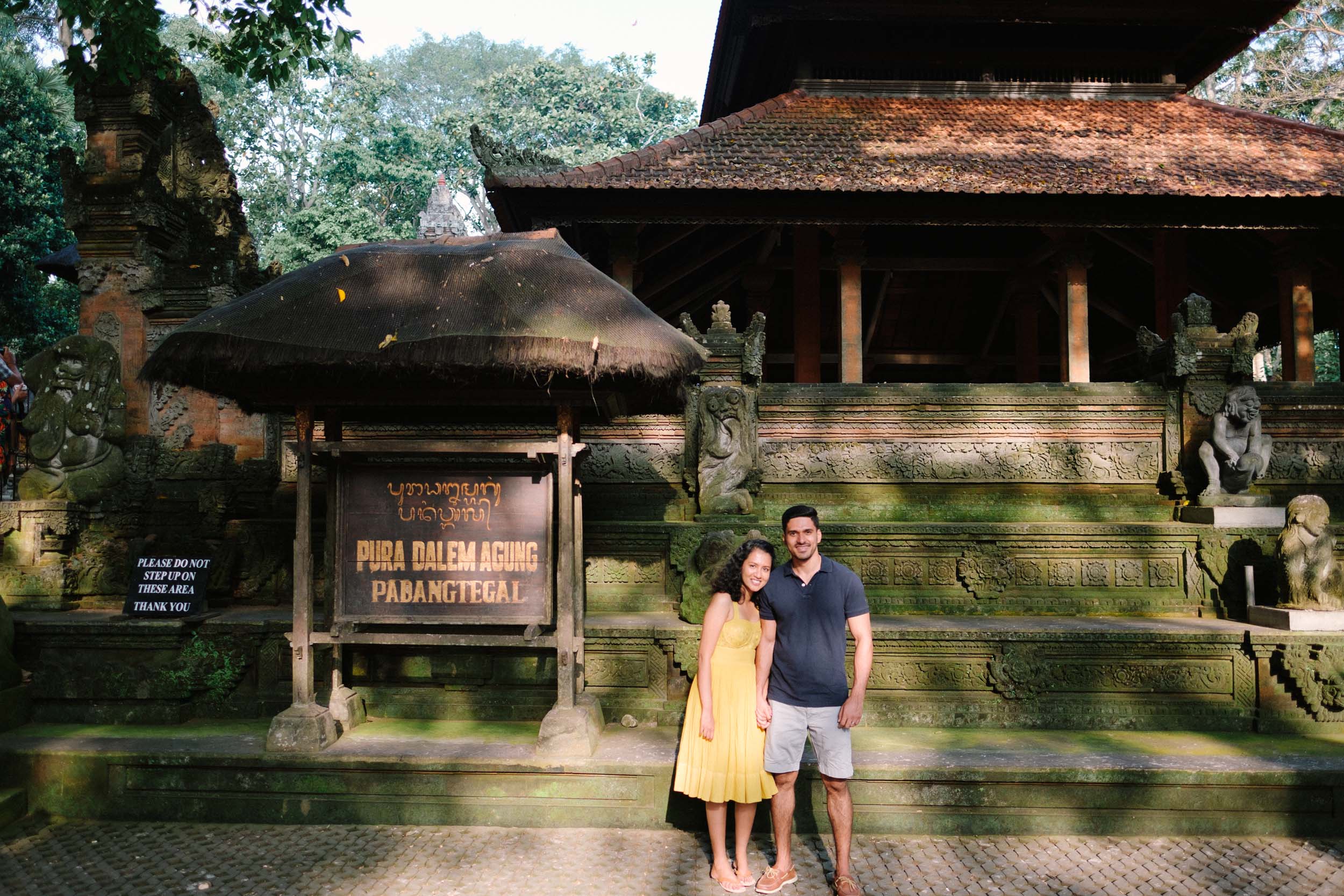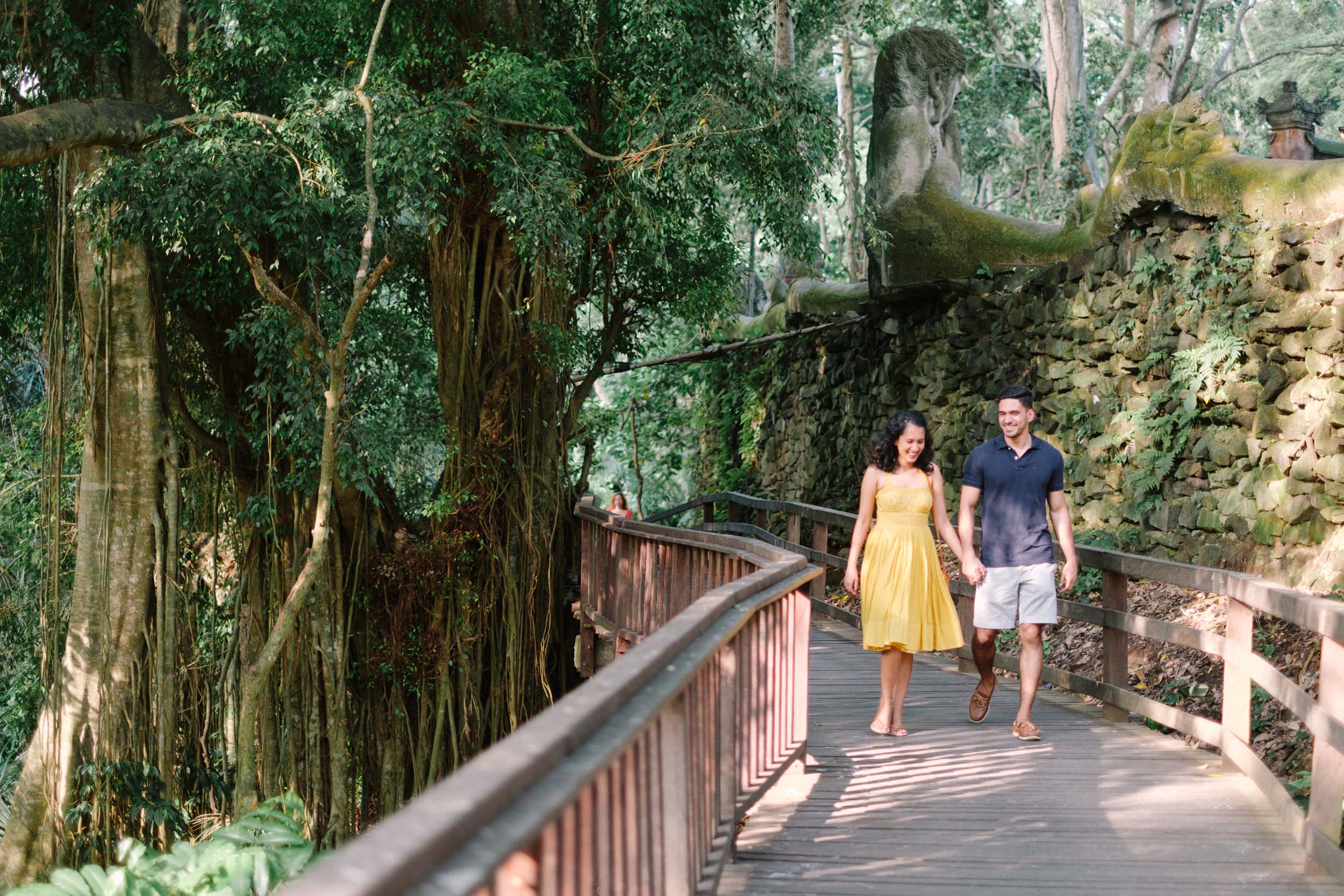 We'd love to see you at the sacred Monkey Forest for a Flytographer shoot, so here are some need to know tips and facts to get the most from your visit.
The best time to schedule your Flytographer shoot at the Sacred Monkey Forest is in the morning (around 8 or 9 am) if you want beautiful rays of light shining through your photos. Alternatively, visit in the evening (around 5 or 6 pm) for soft golden sunset light.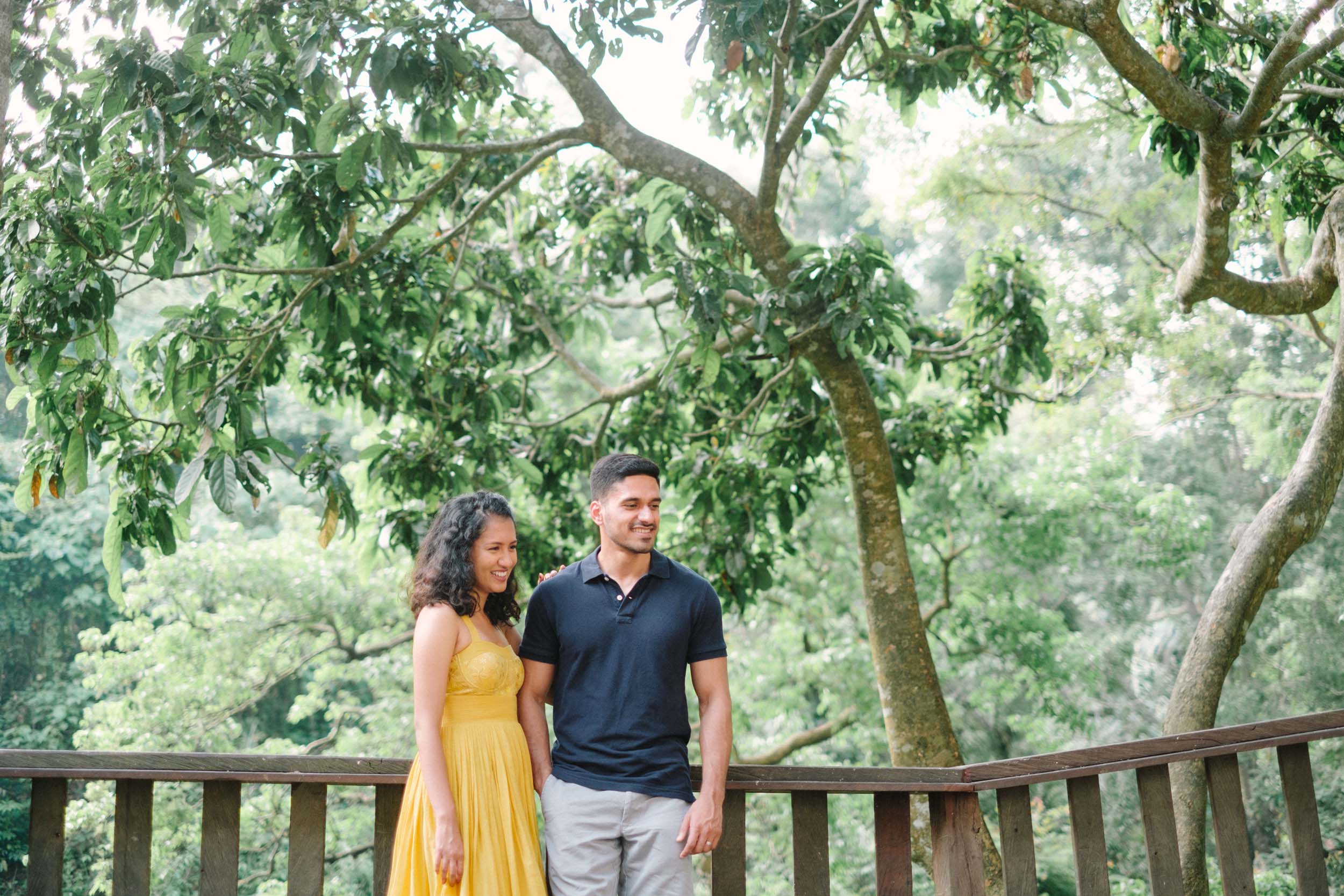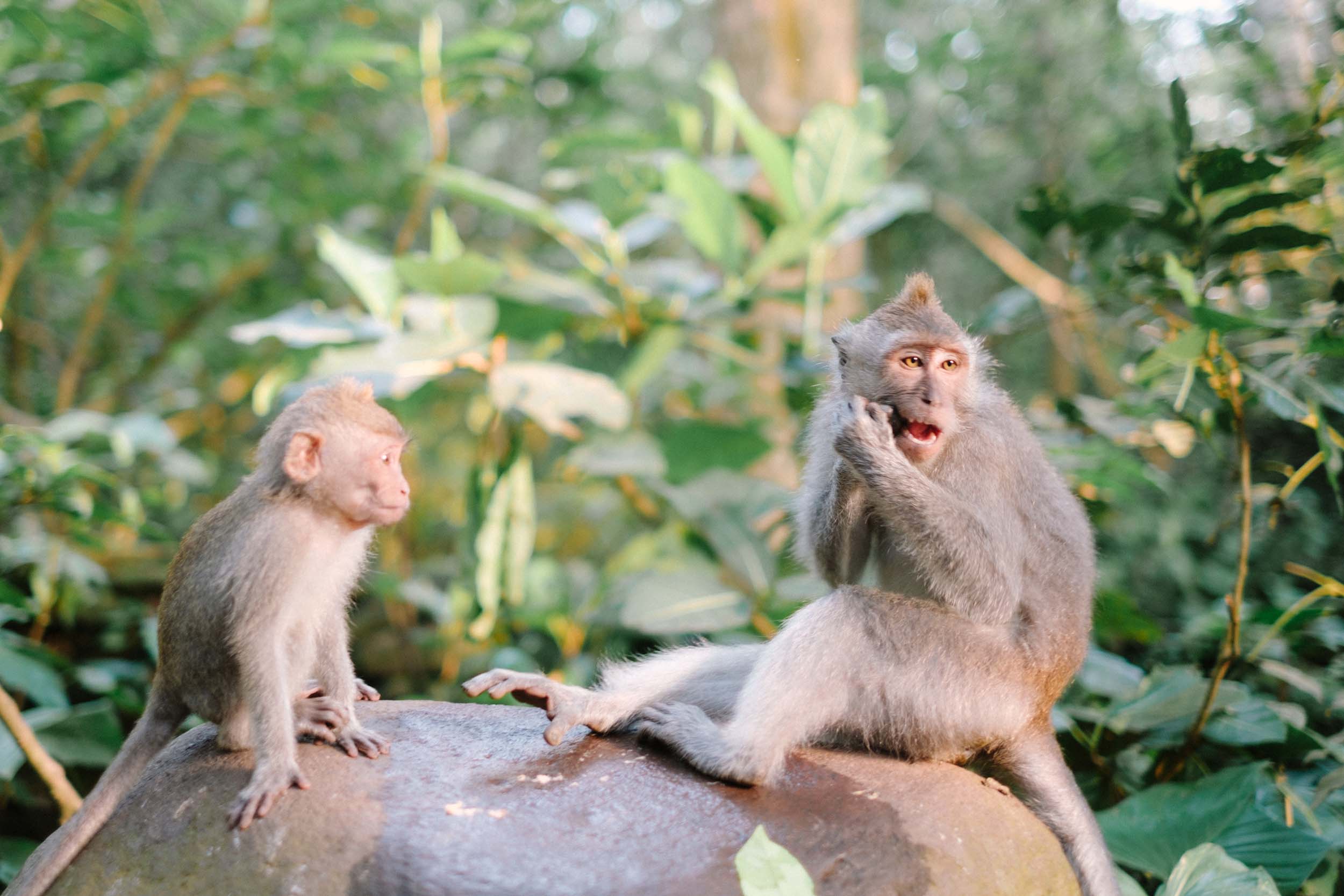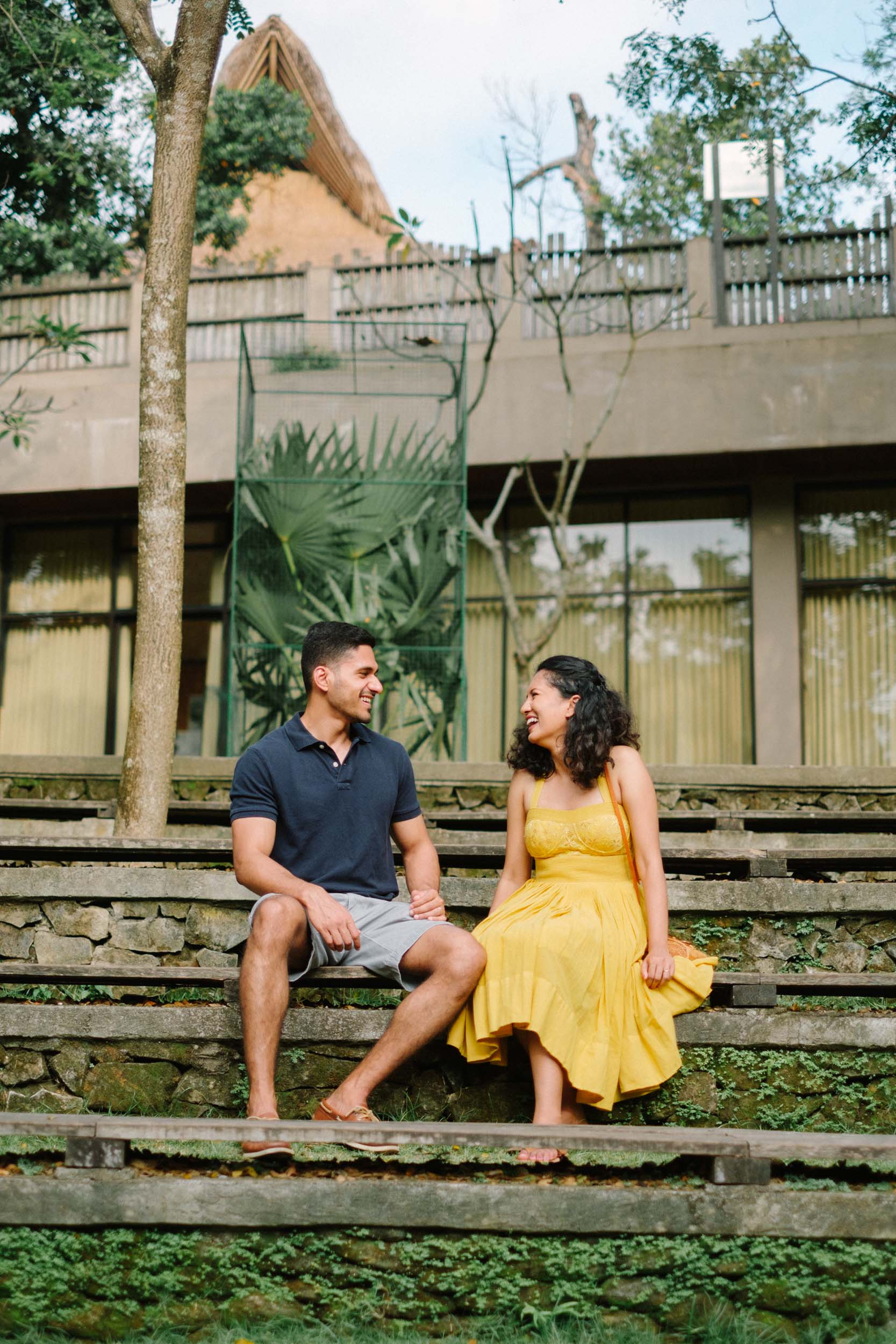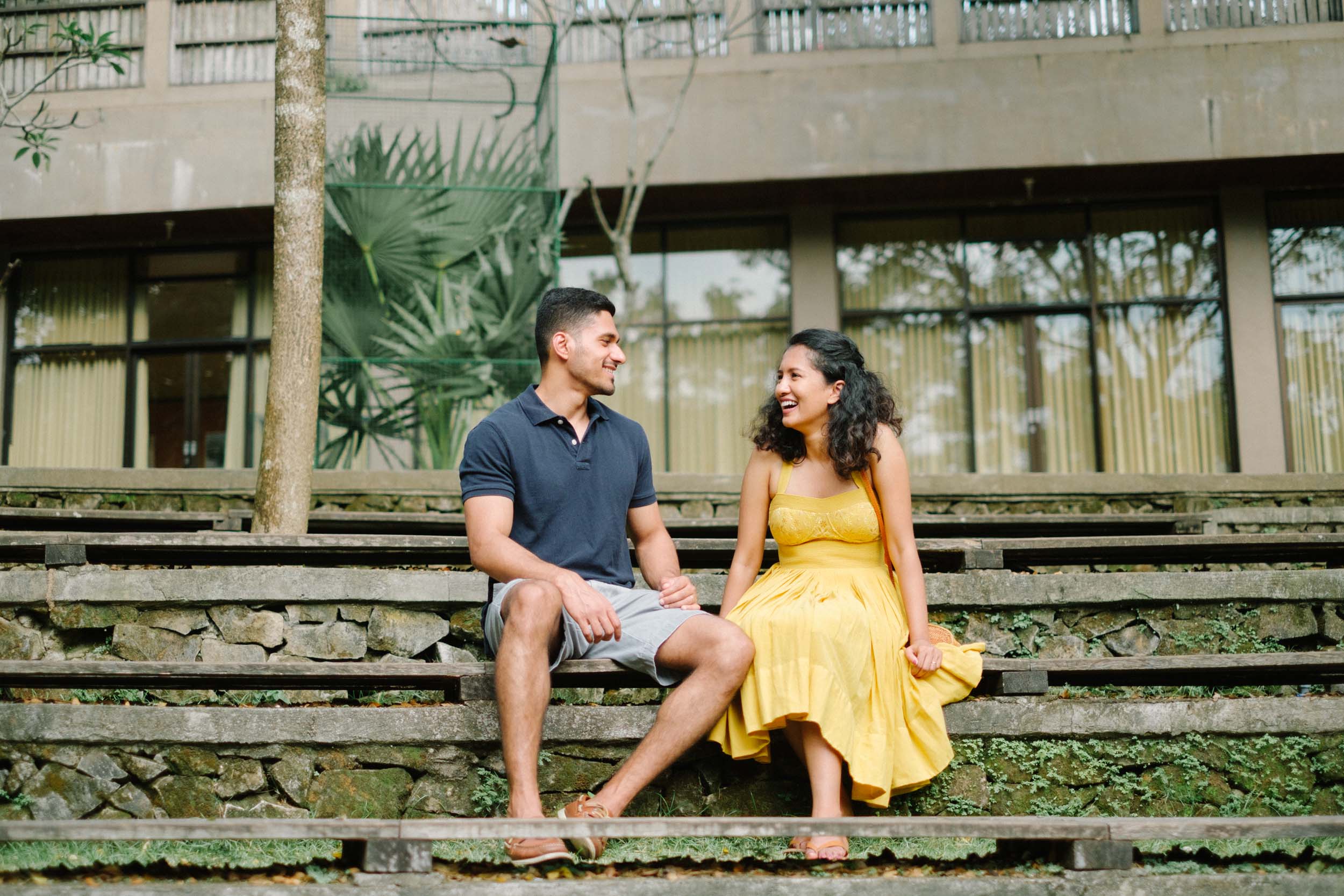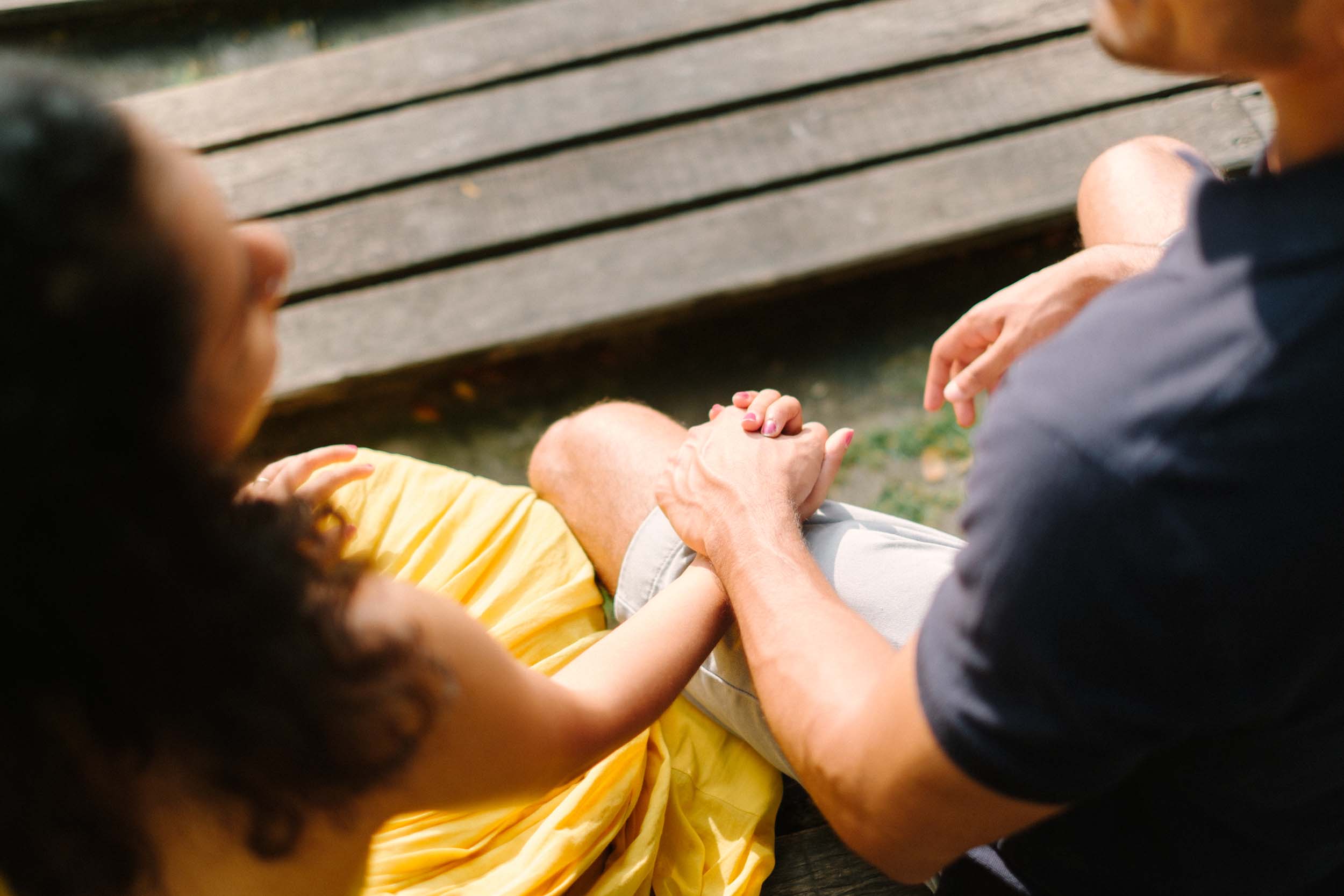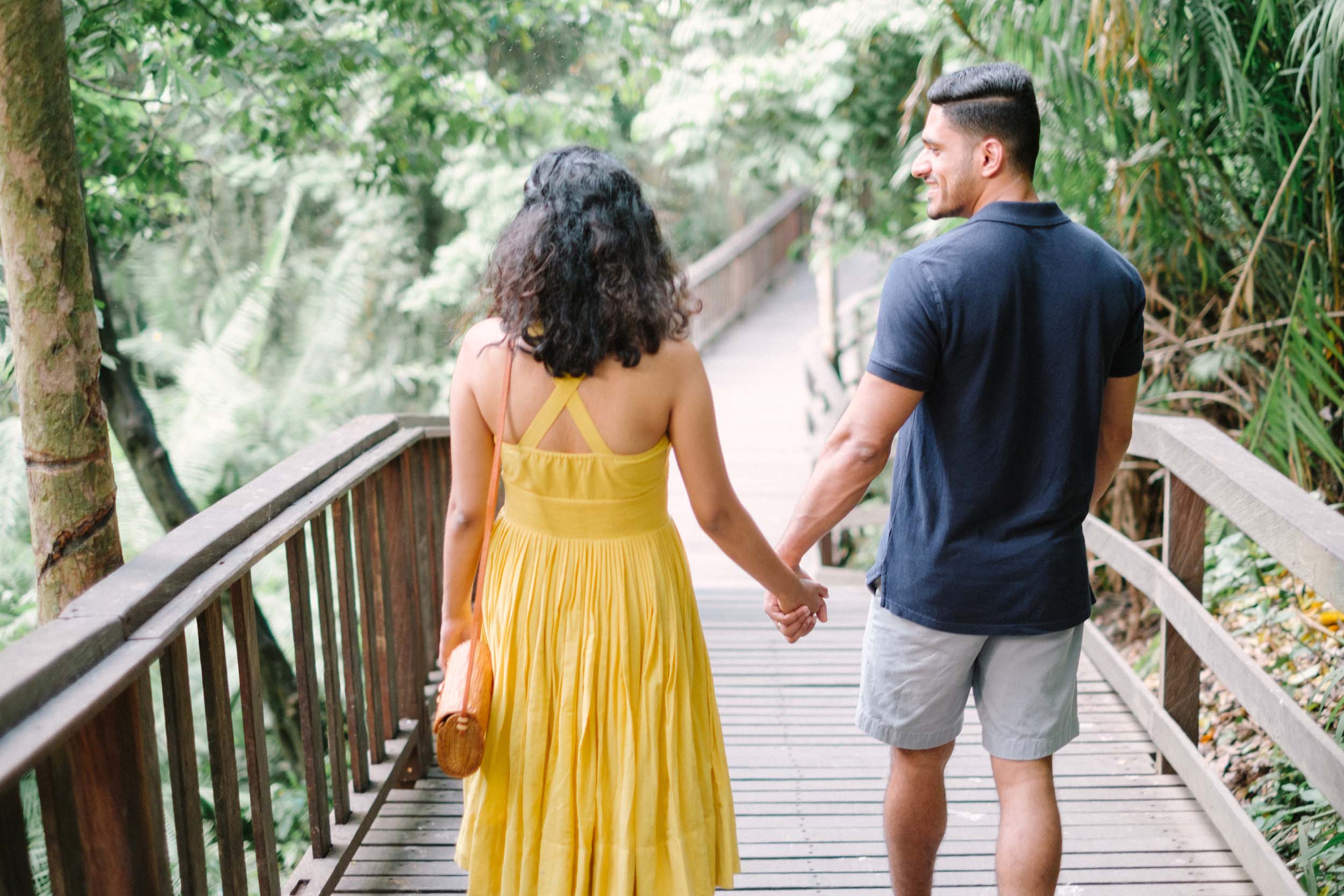 We love that the Sacred Monkey Forest's mission is focused on conservation and research, both of sacred plants and the resident monkeys. The resident monkeys are Balinese long-tailed monkeys, called macaque in English. 600 of these monkeys reside in the forest and live in five distinct groups.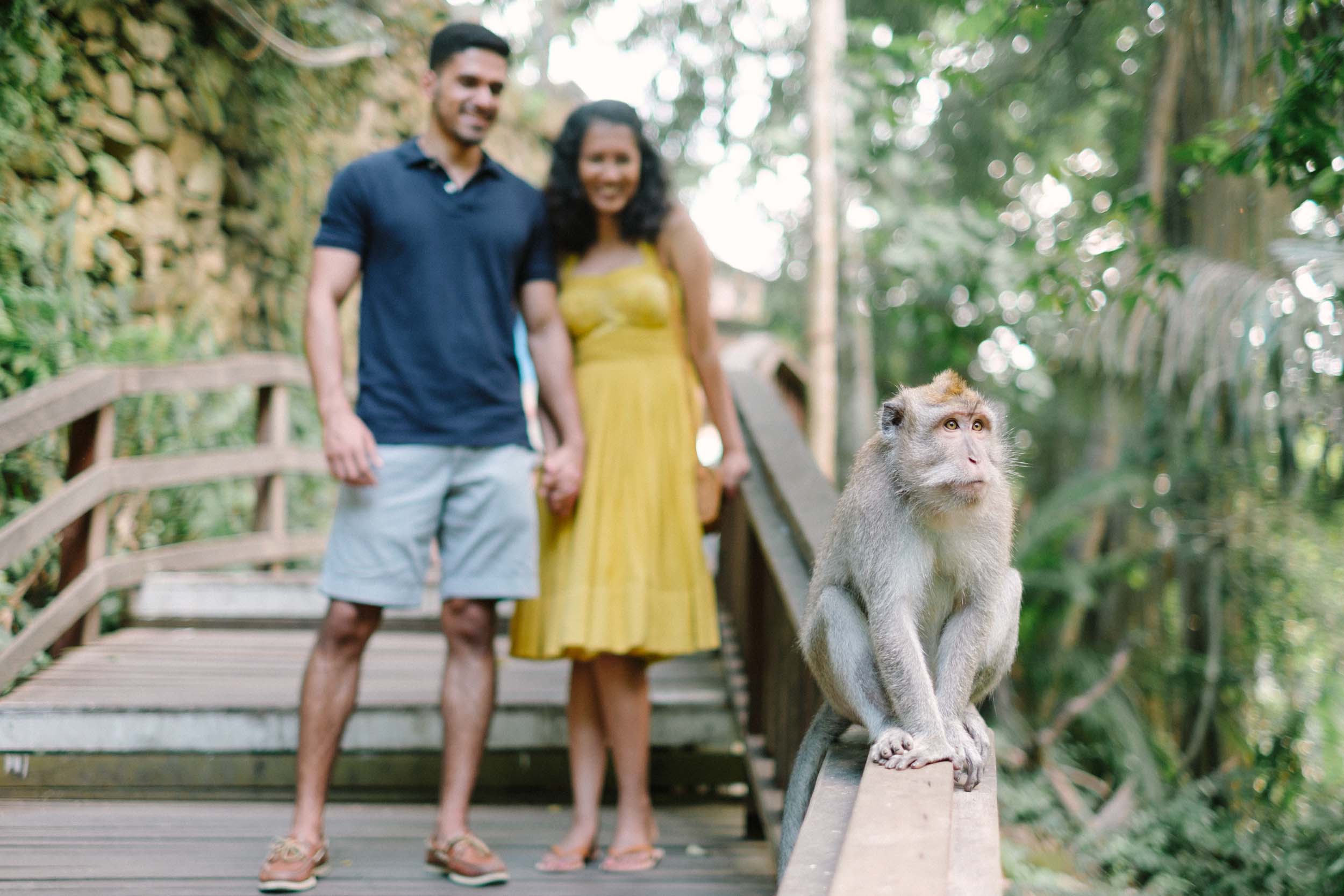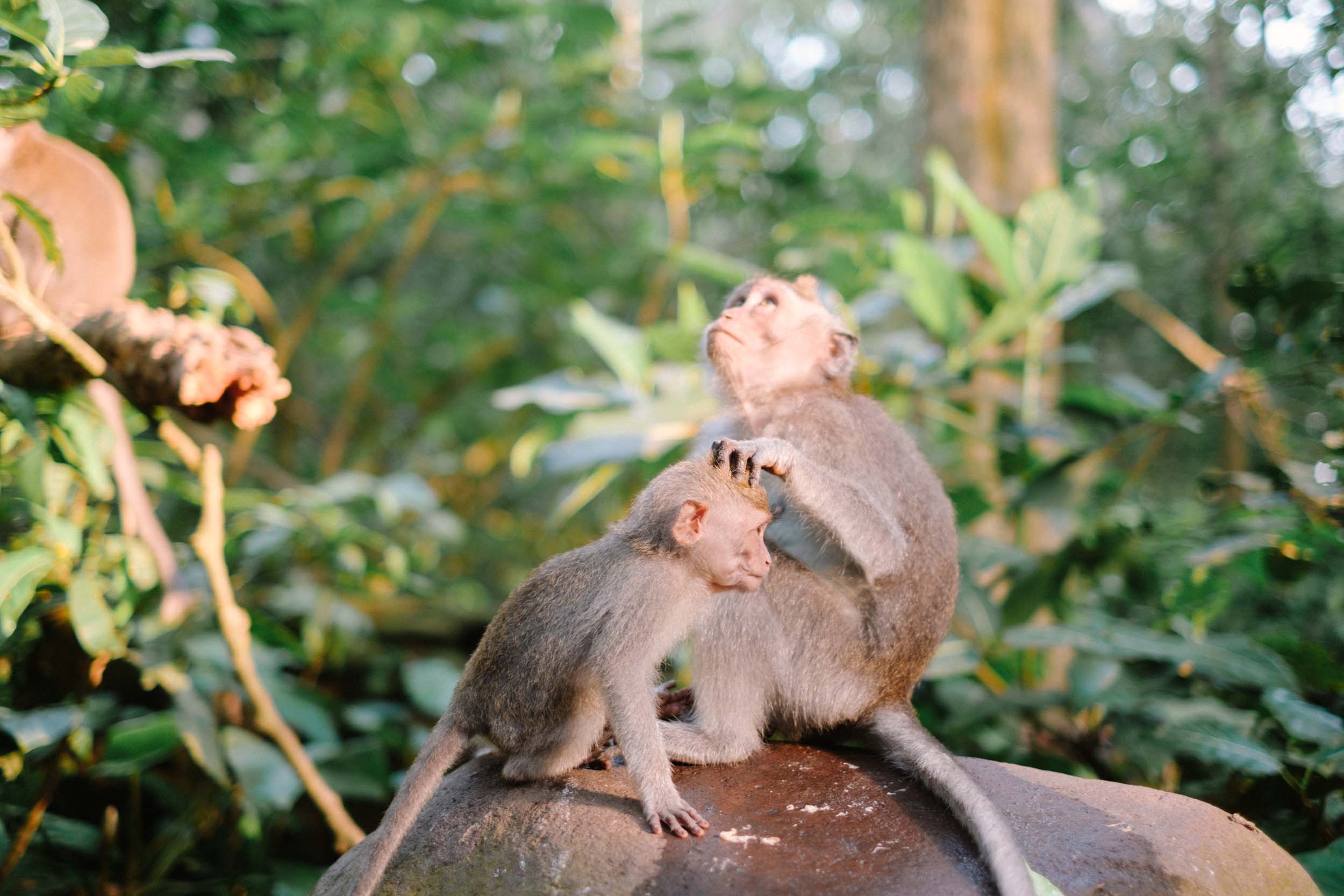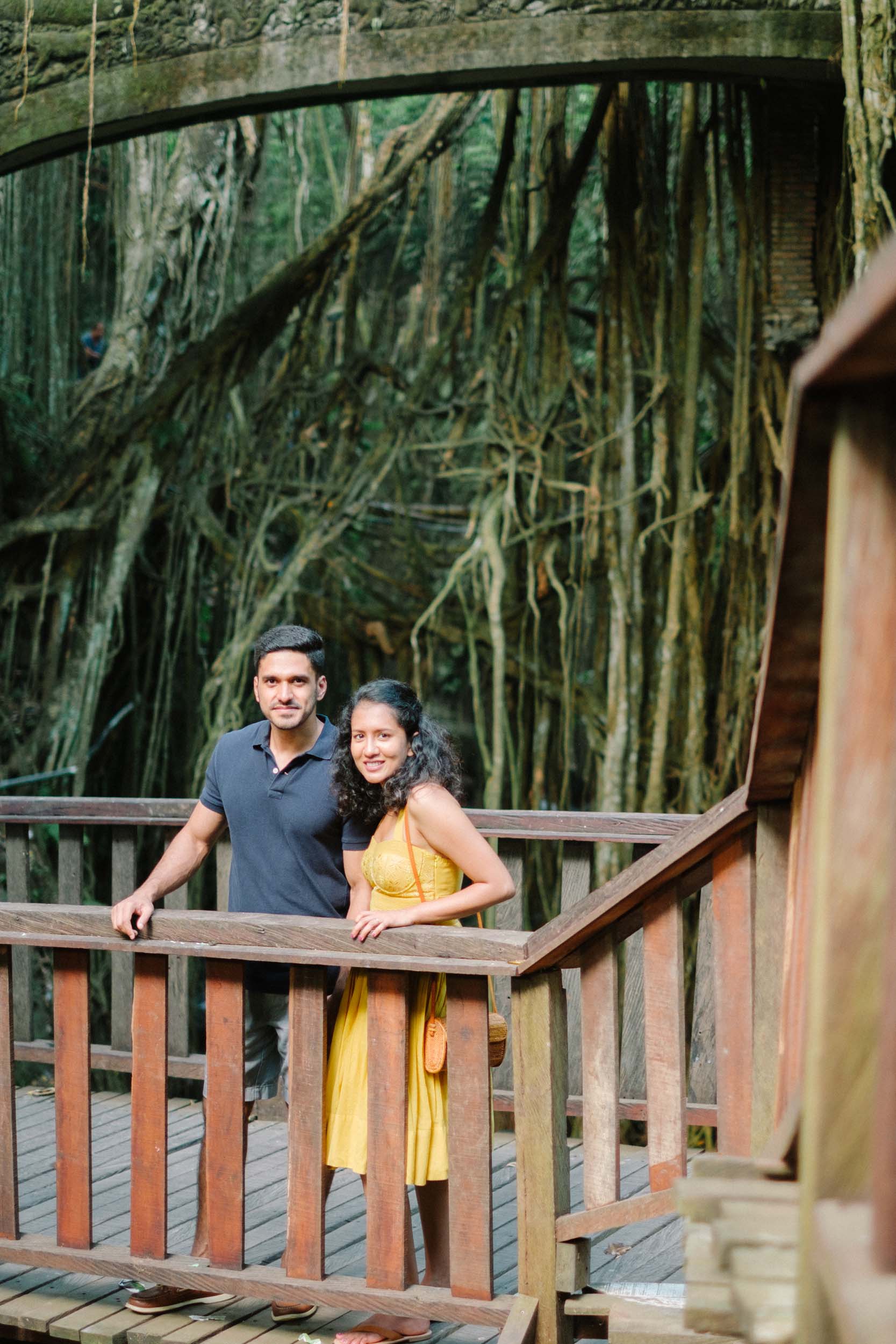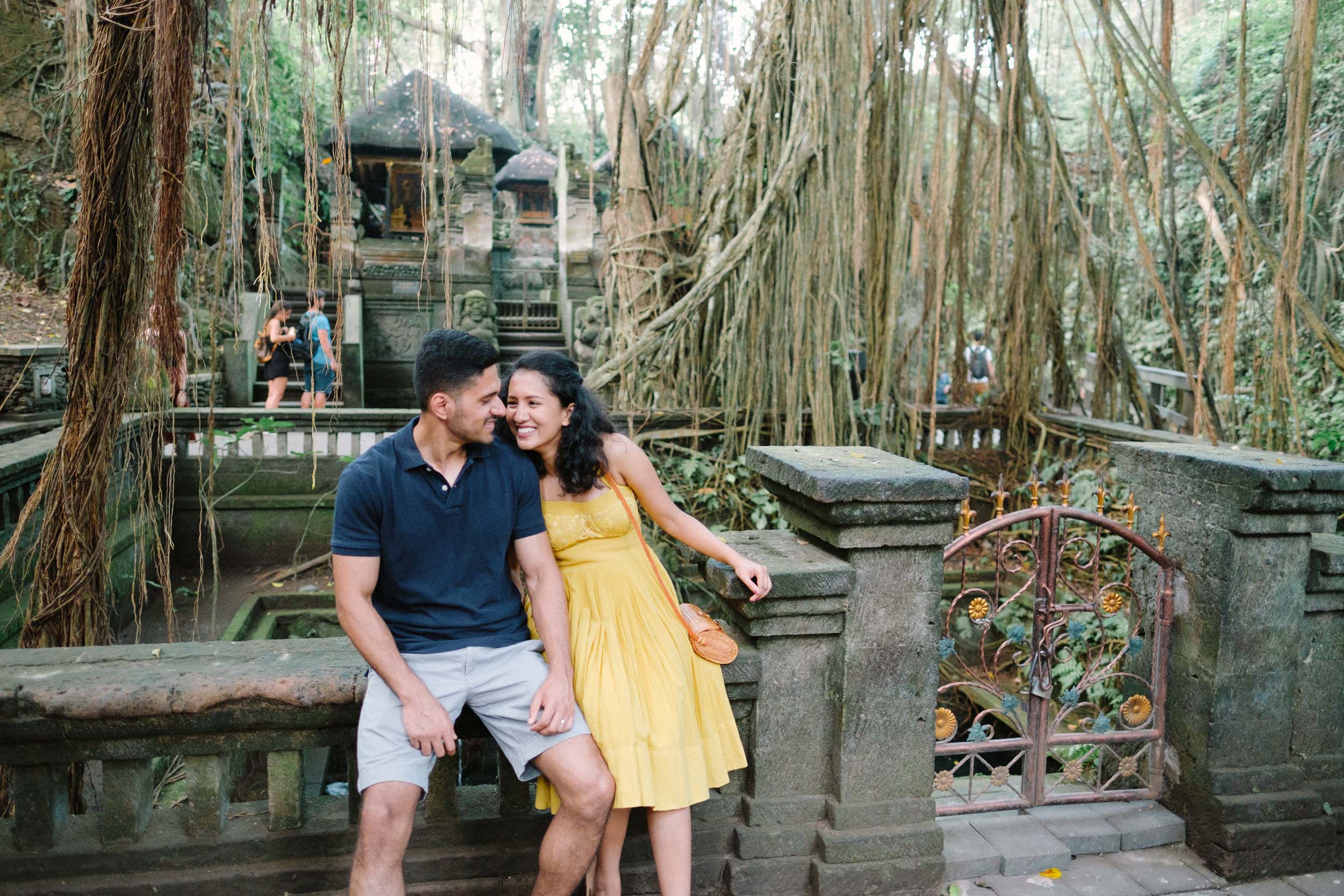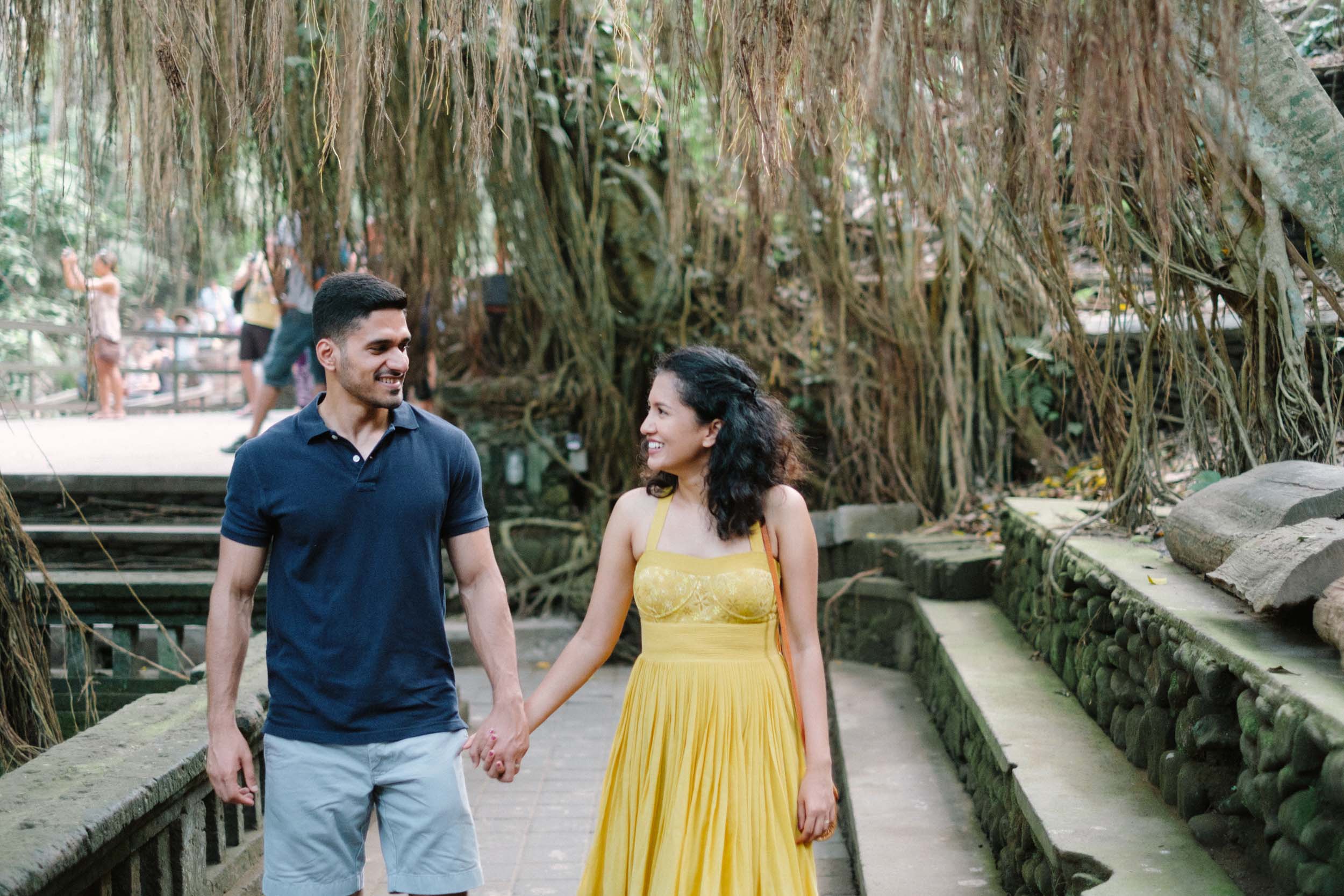 If you wish to feed the monkeys, you can purchase bananas at the sanctuary. In general, monkeys won't approach you unless you bring them food. It's best to leave any bags you have at the front desk before entering as the monkeys will think you have food and try to take it from you.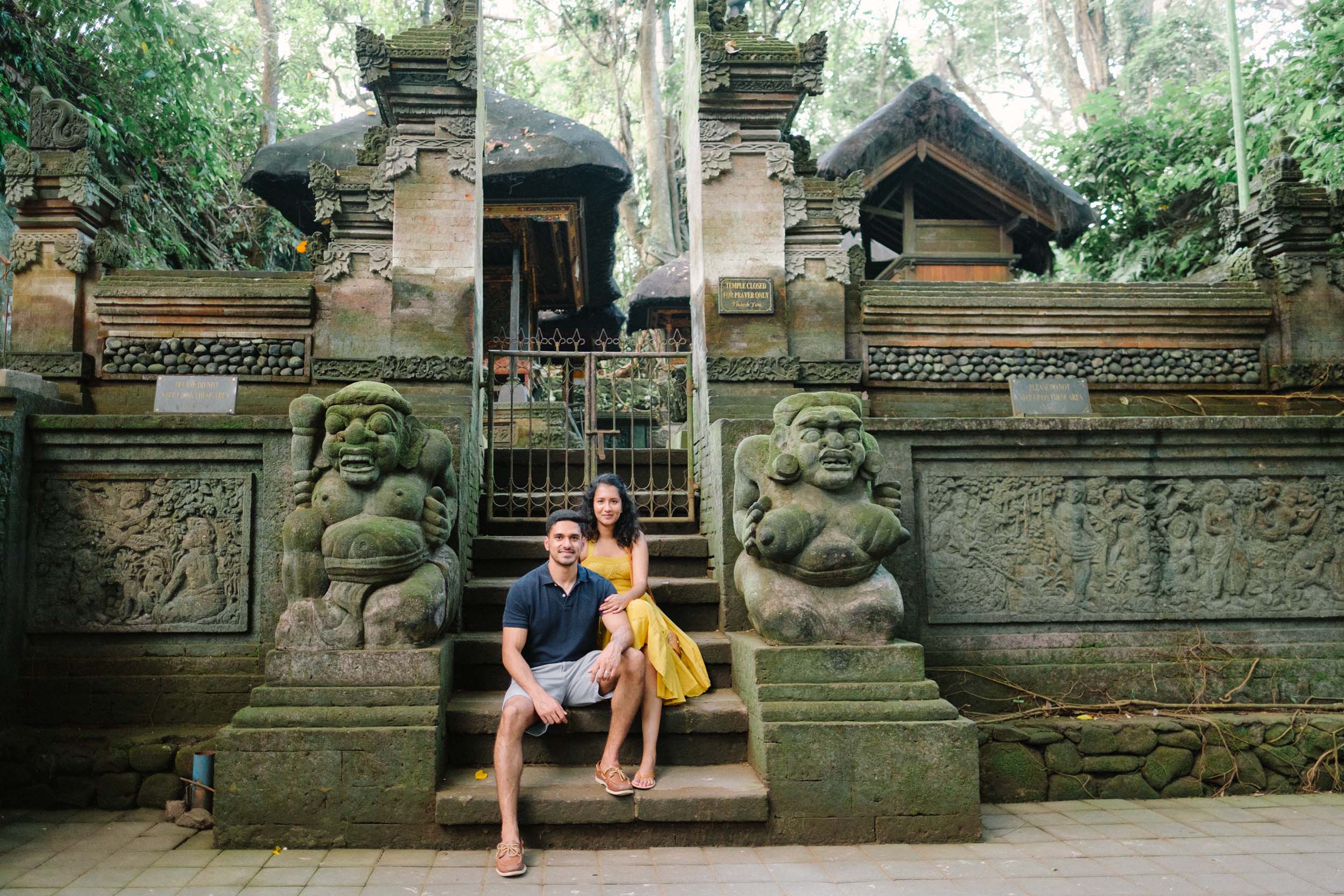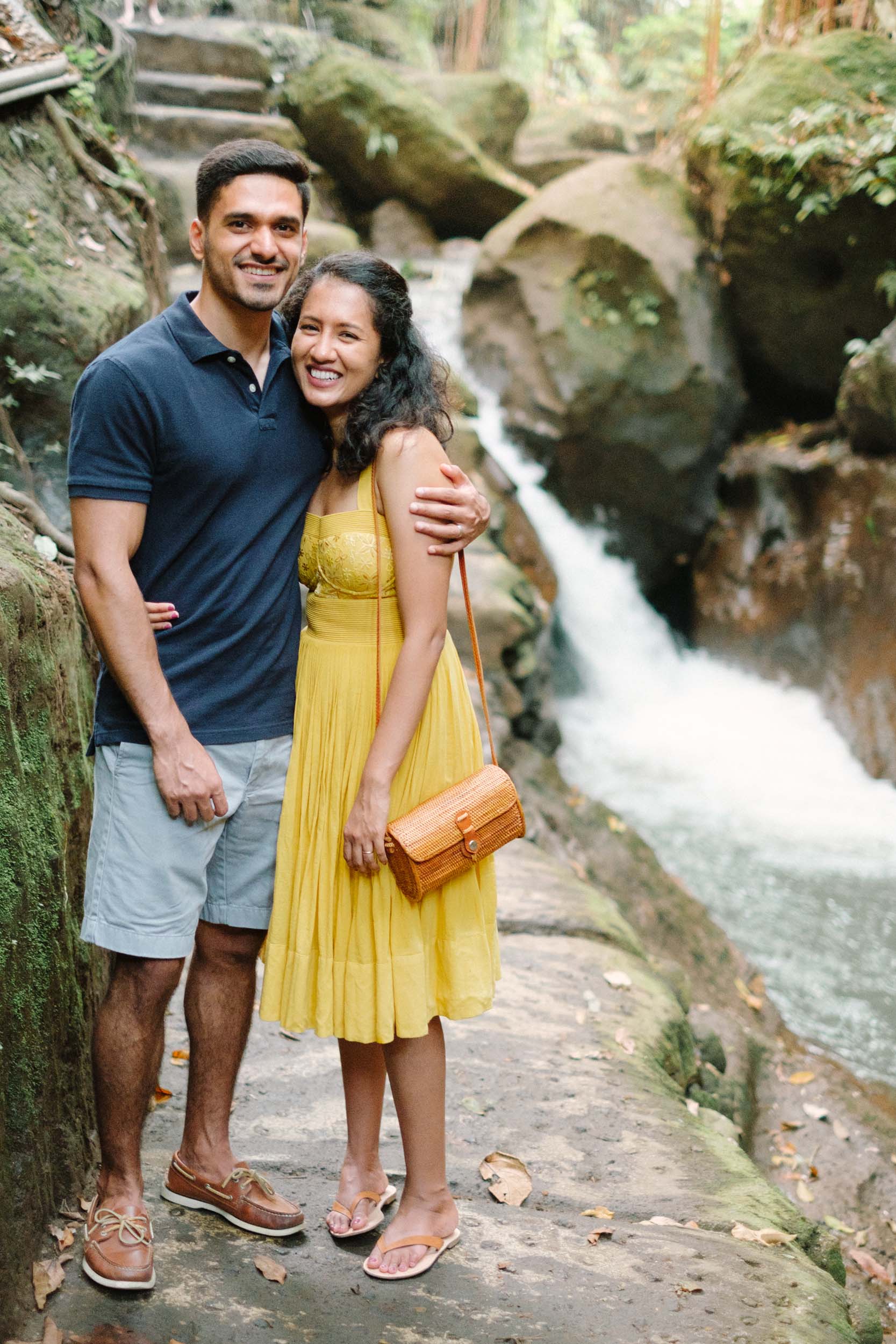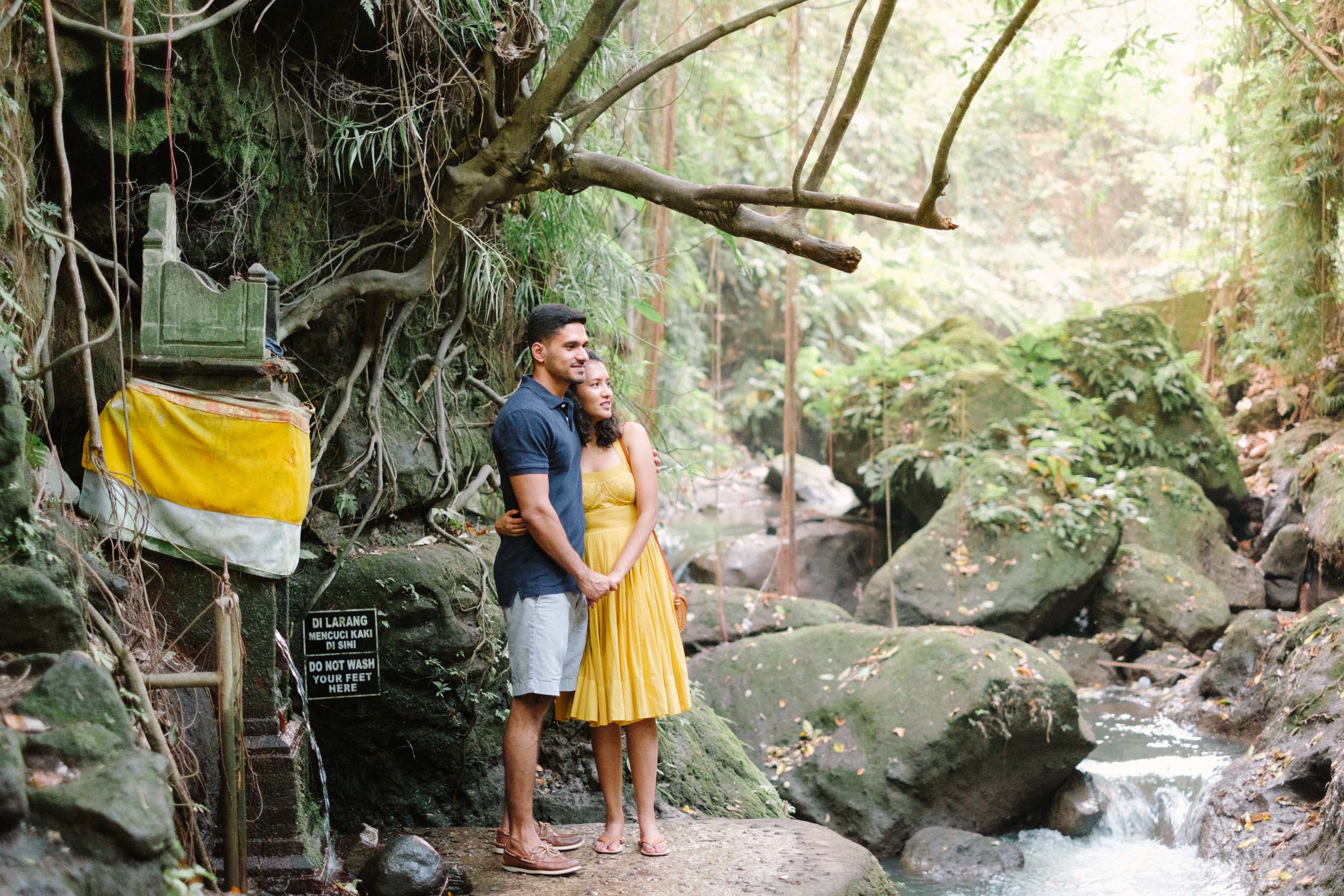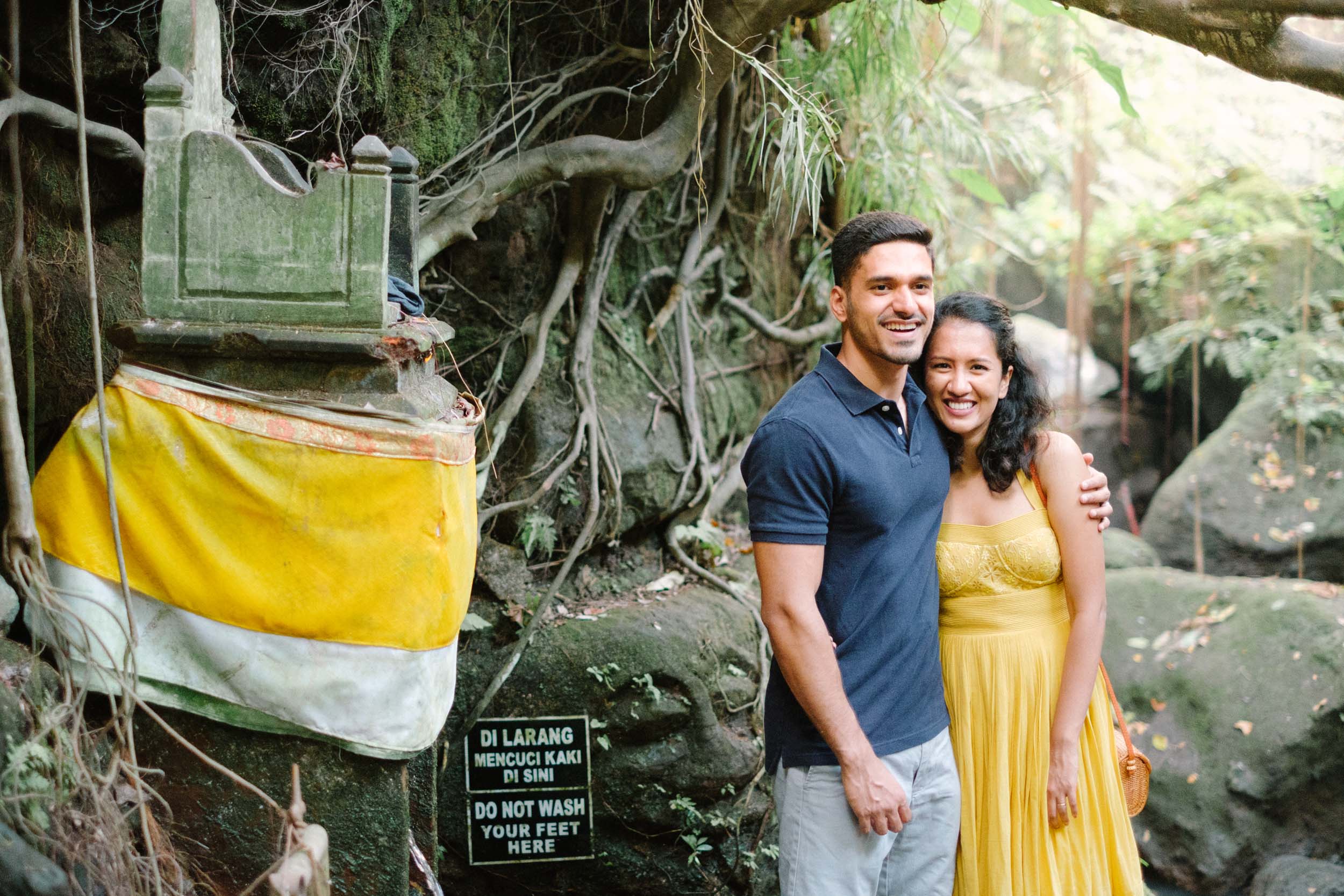 There are three sacred temples in the forest, but these are not open to the public. Some of the trees in the Sacred Forest are considered holy and are used in Balinese spiritual rituals. For example, the Pule Bandak tree is used to make traditional masks, which are used only inside the temples. And thanks to the Balinese focus on harmony with nature, these sacred trees are are alive and well even after being used to make these masks.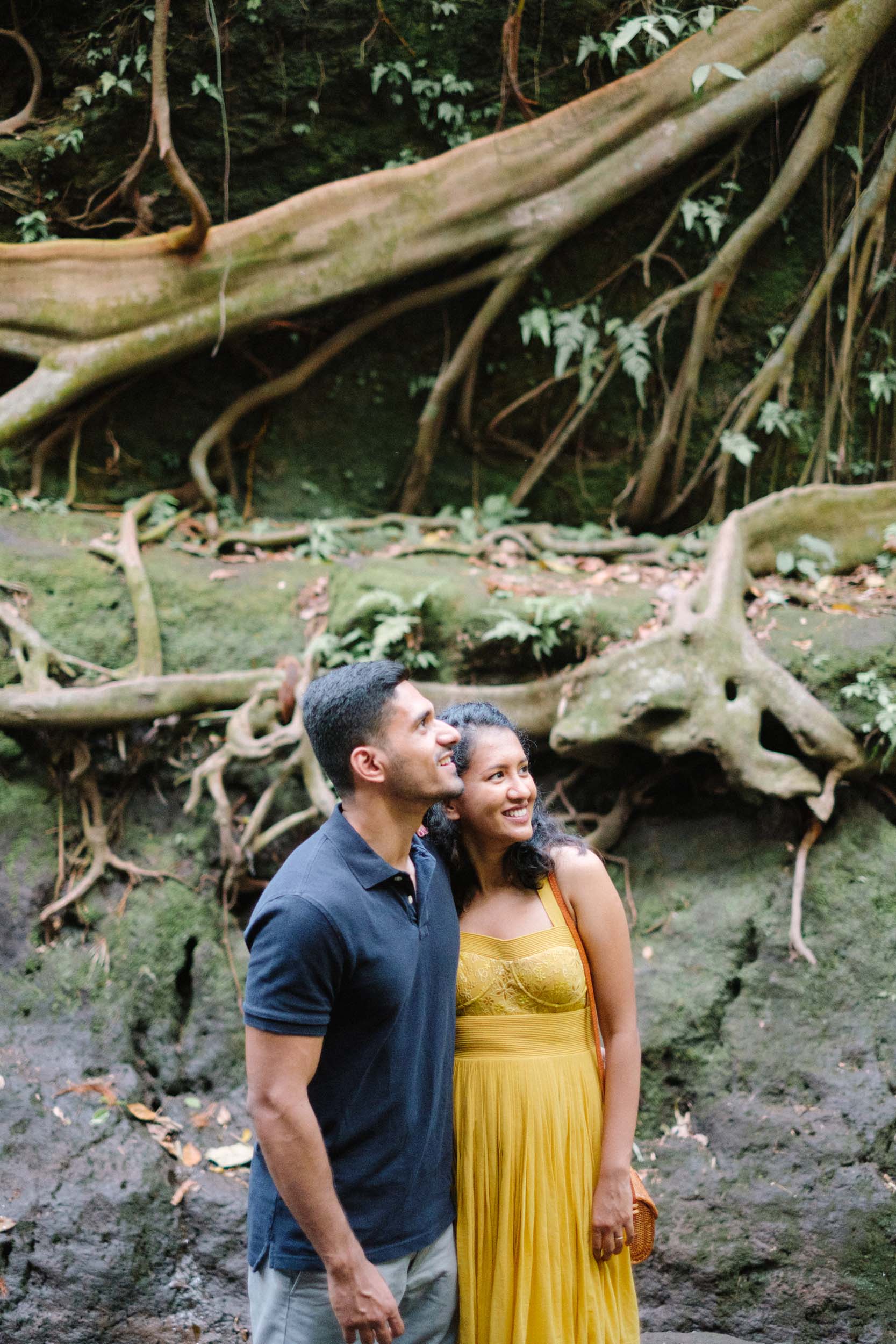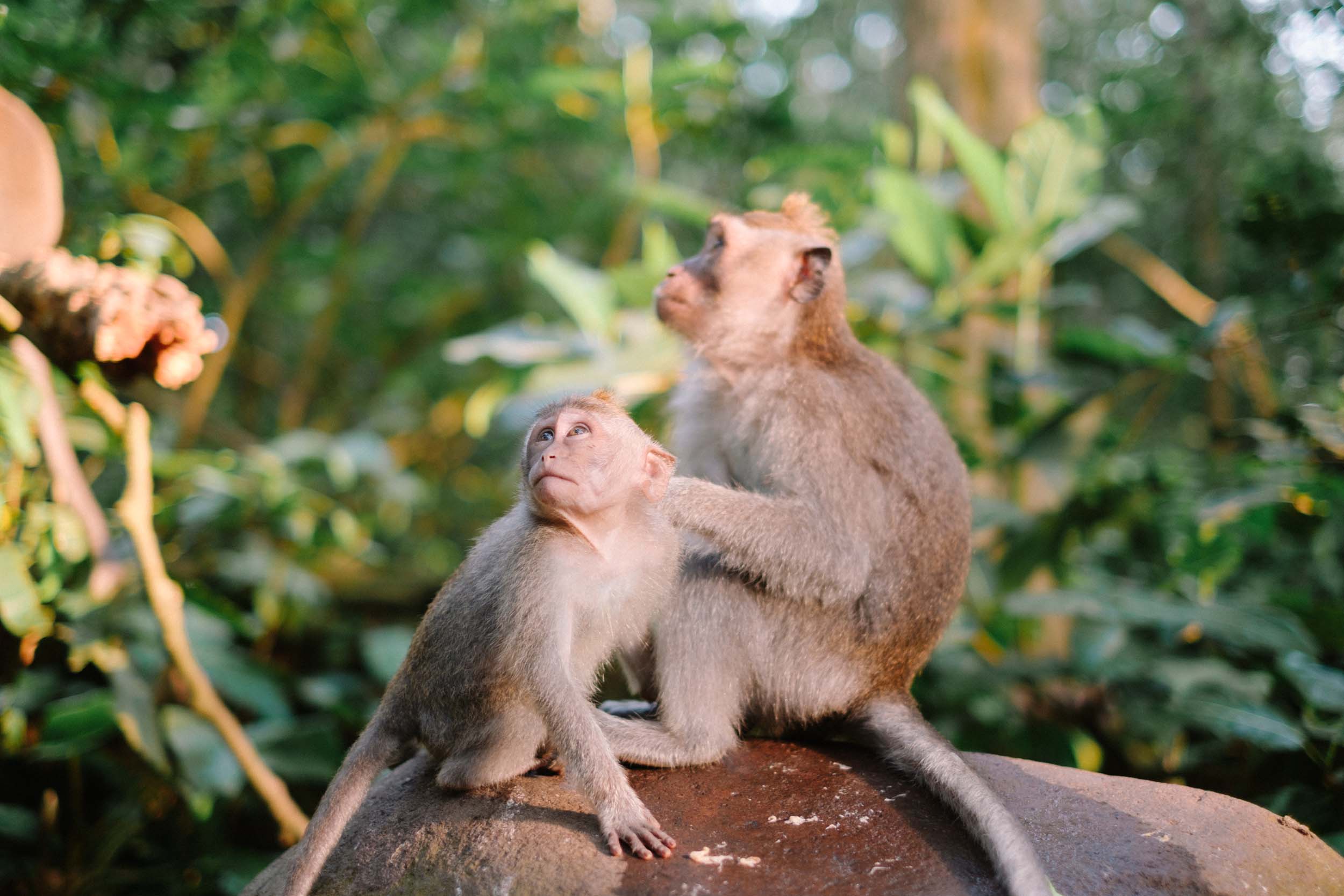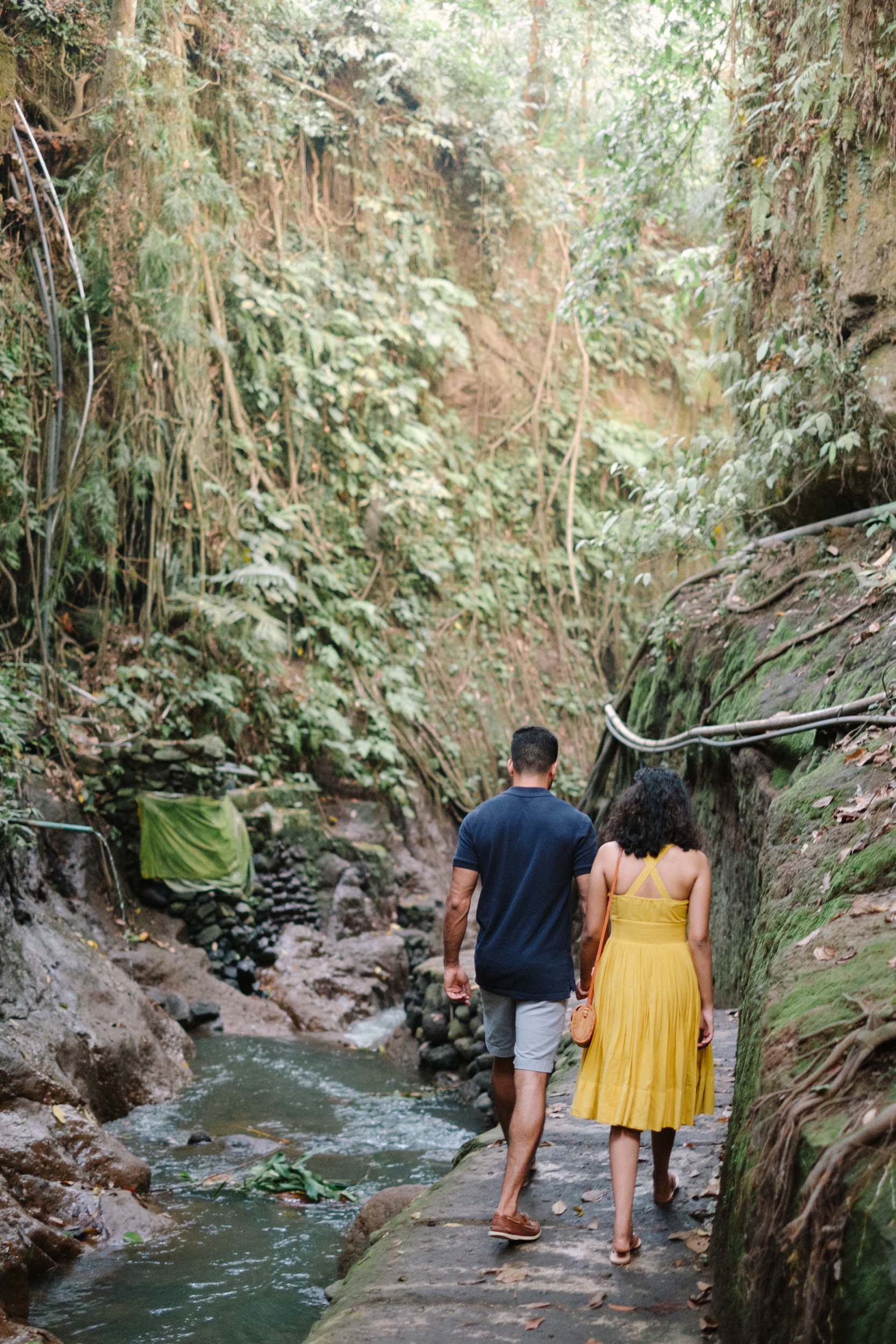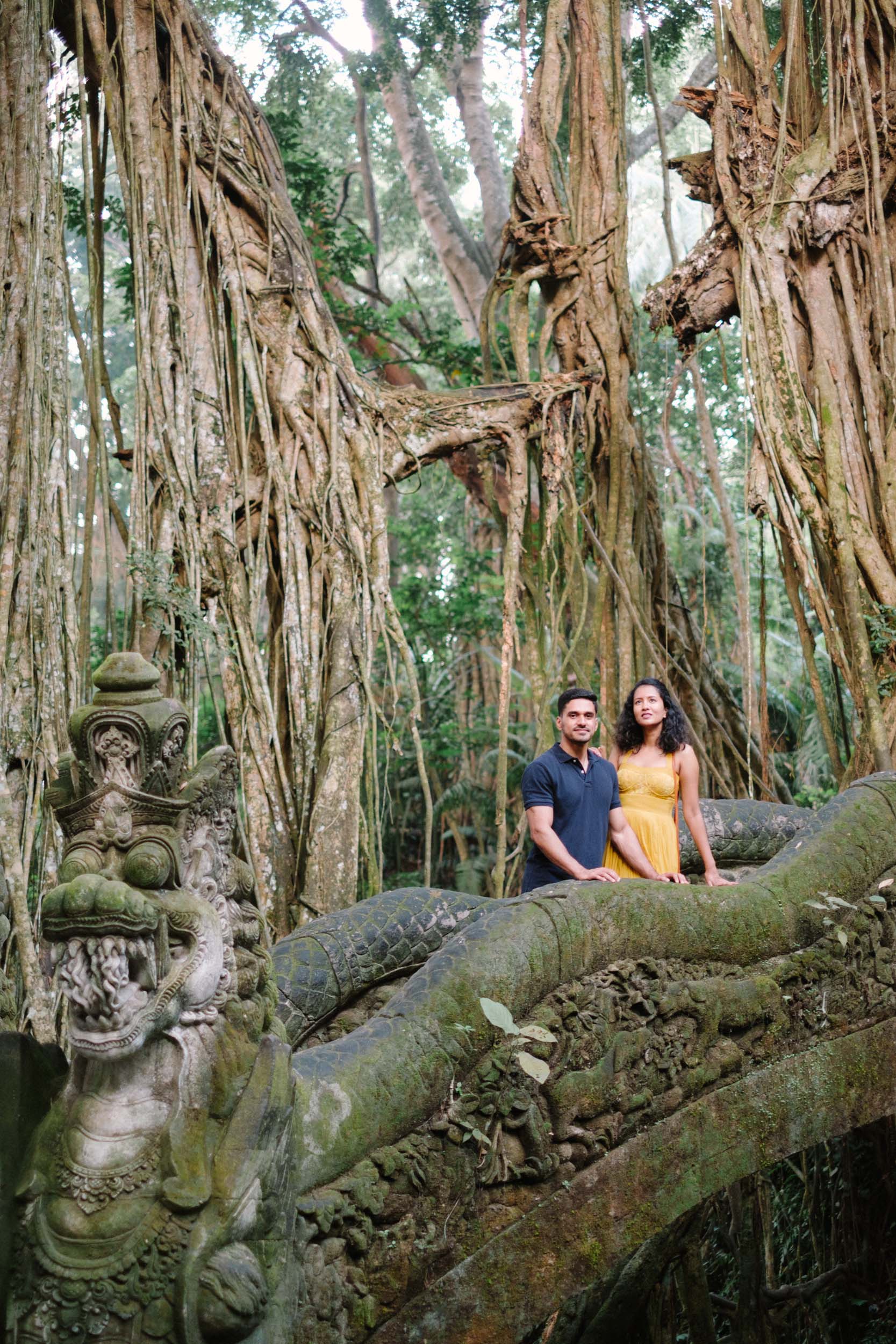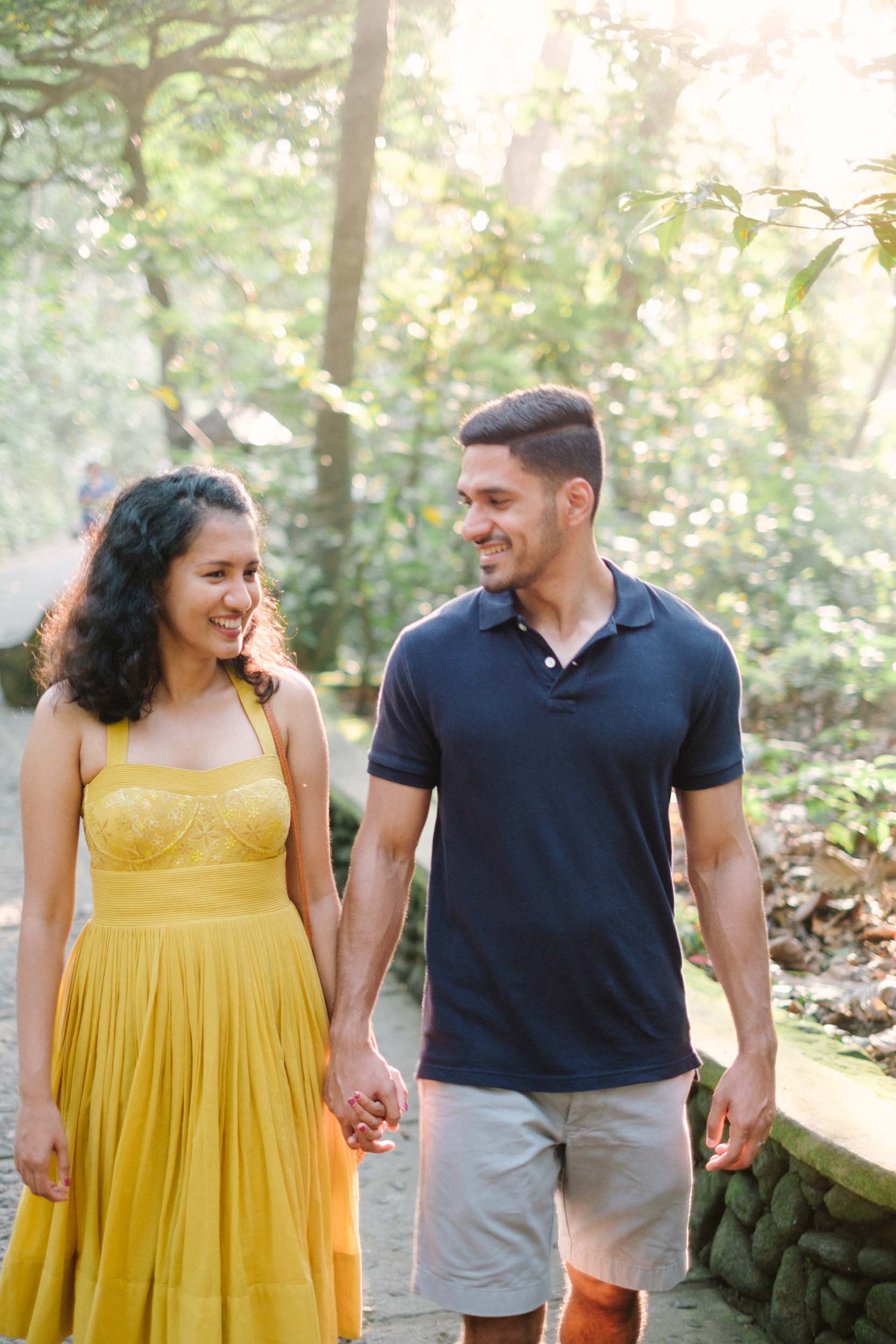 We hope to see you at the Sacred Monkey Forest Sanctuary soon!