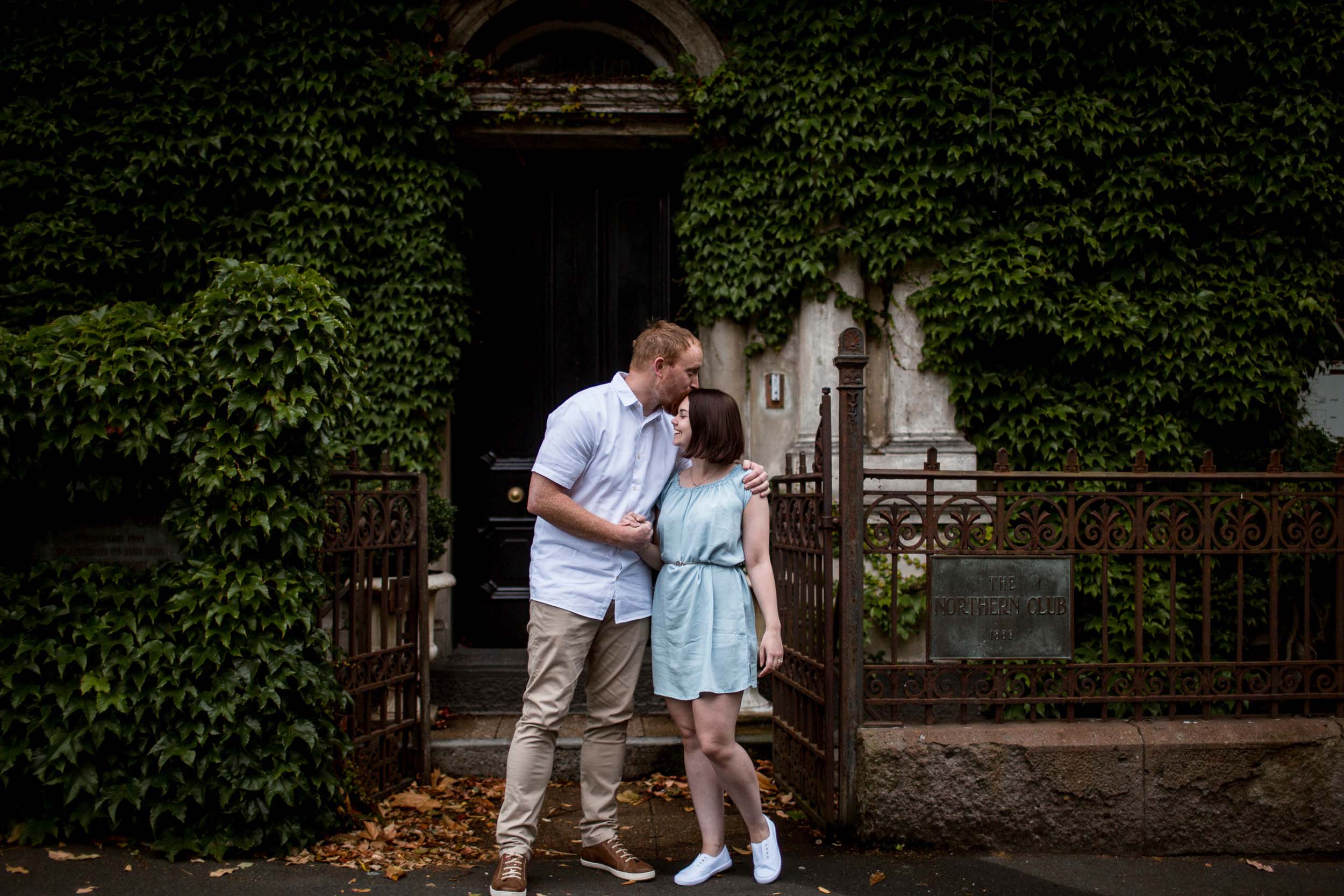 Rachel and Tiernan headed back home to Rachel's native New Zealand for the first time in two years. Read on for their favourite frightening – and hilarious – memory from their Kiwi adventure.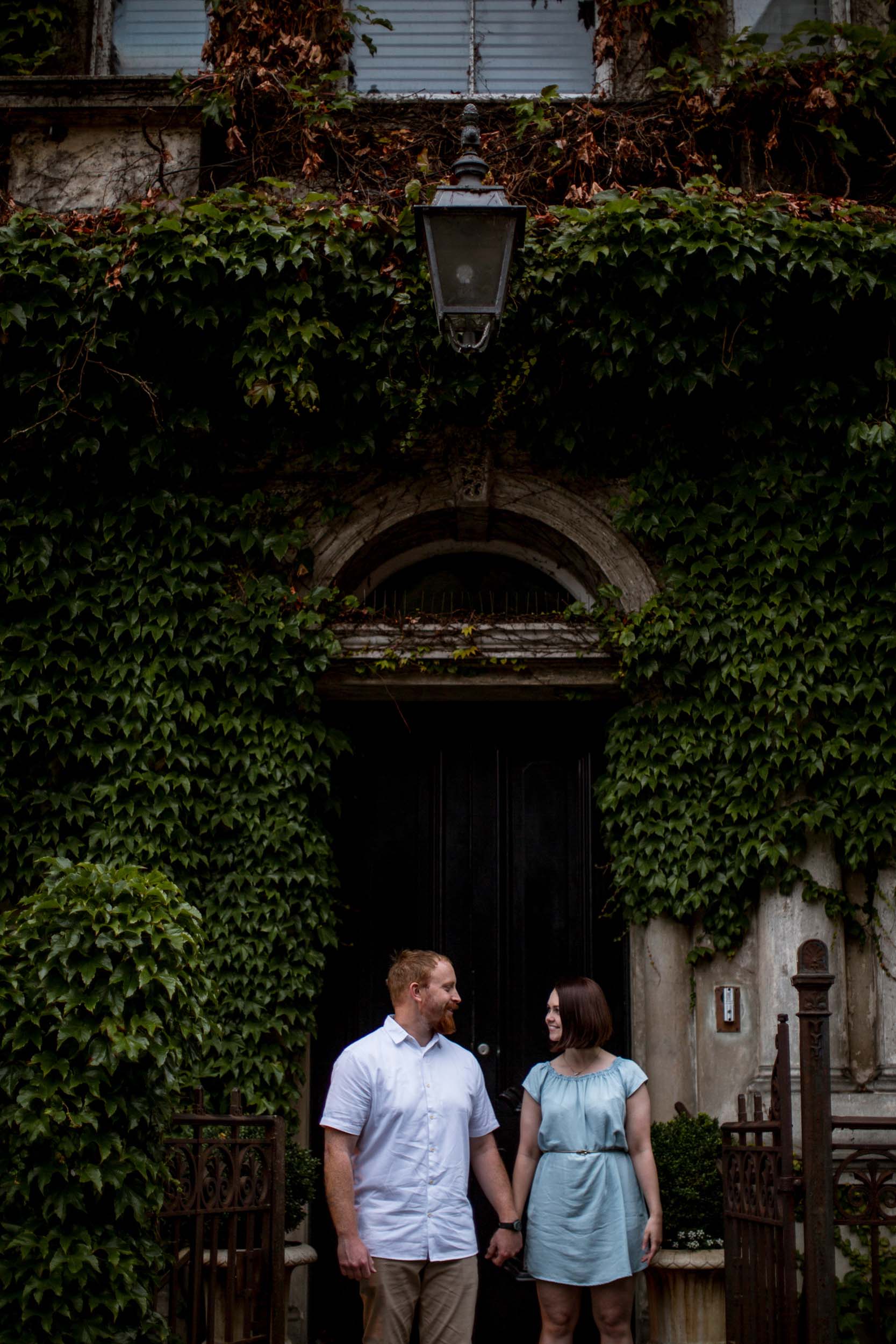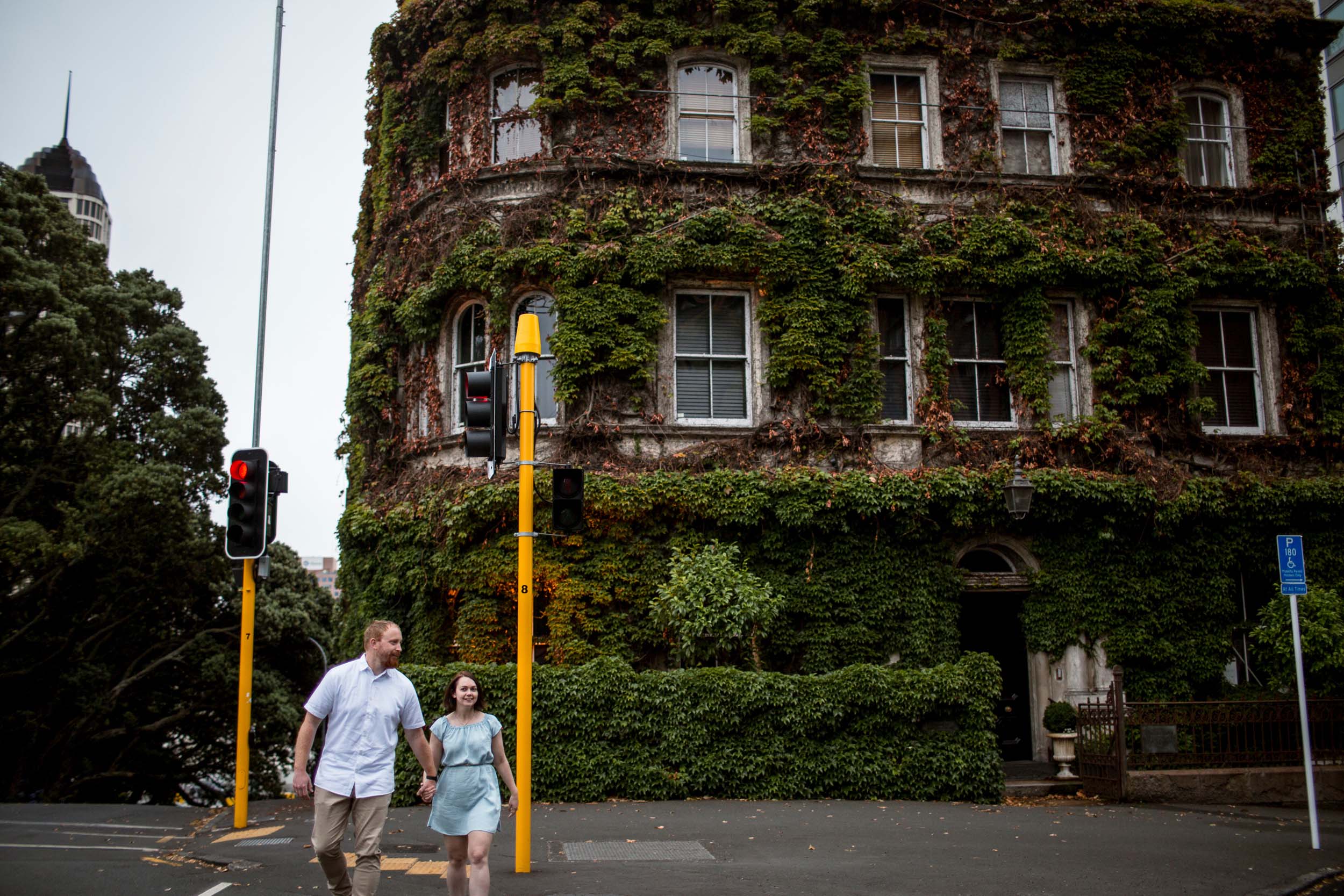 "We were beckoned back to Rachel's native New Zealand for her brother's wedding. It was our first time back to New Zealand in two years. Trips down under are sacred now that we are both based in Northern Ireland (Tiernan's Irish, originally from Dublin). A year married, this was our first official vacation as a name sharing couple and we were determined to start creating some family rituals for ourselves. We have hardly any photos of the two of us together that haven't been taken with a camera propped up on a rock or held at arm's length by one or the other. That's where Flytographer came in.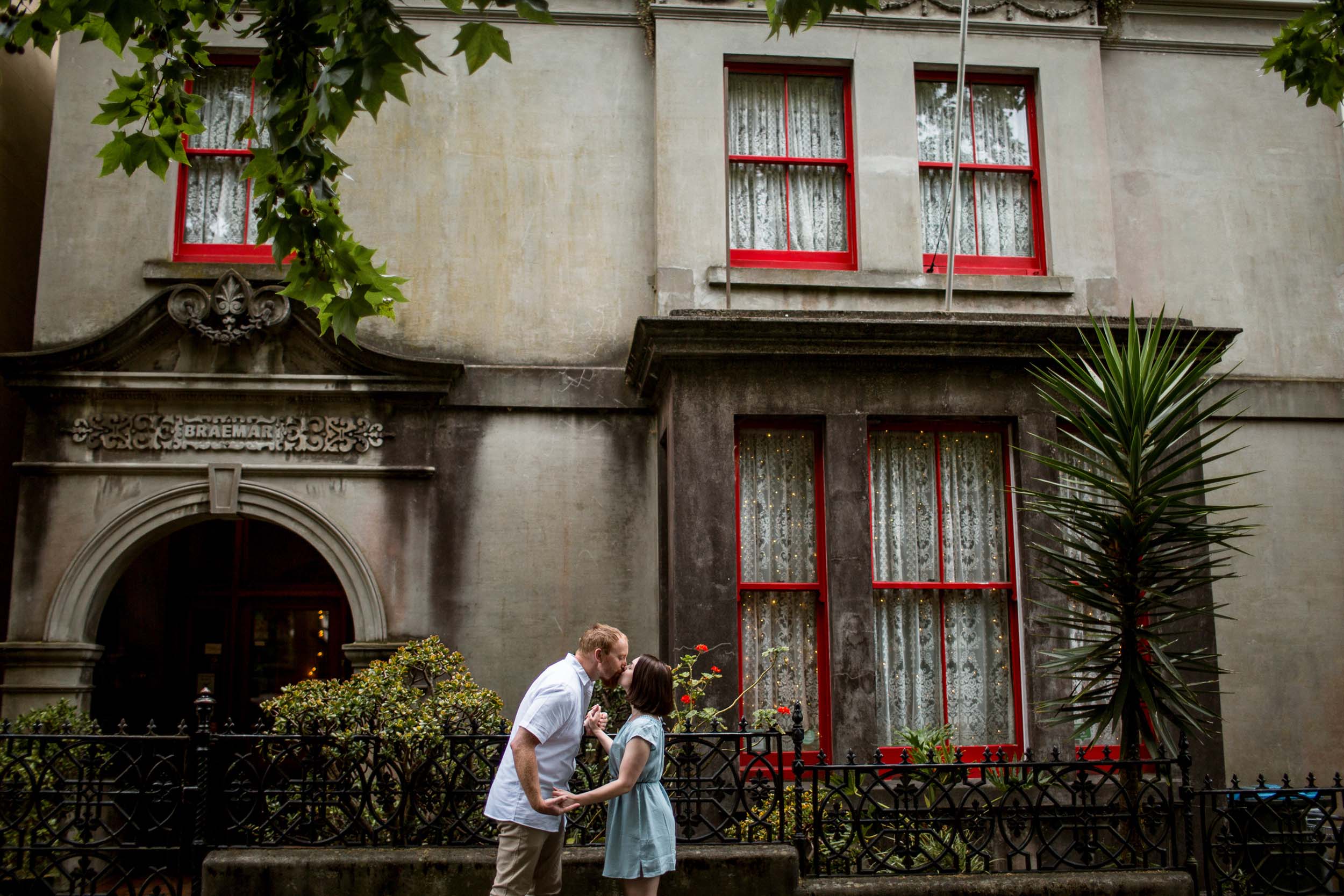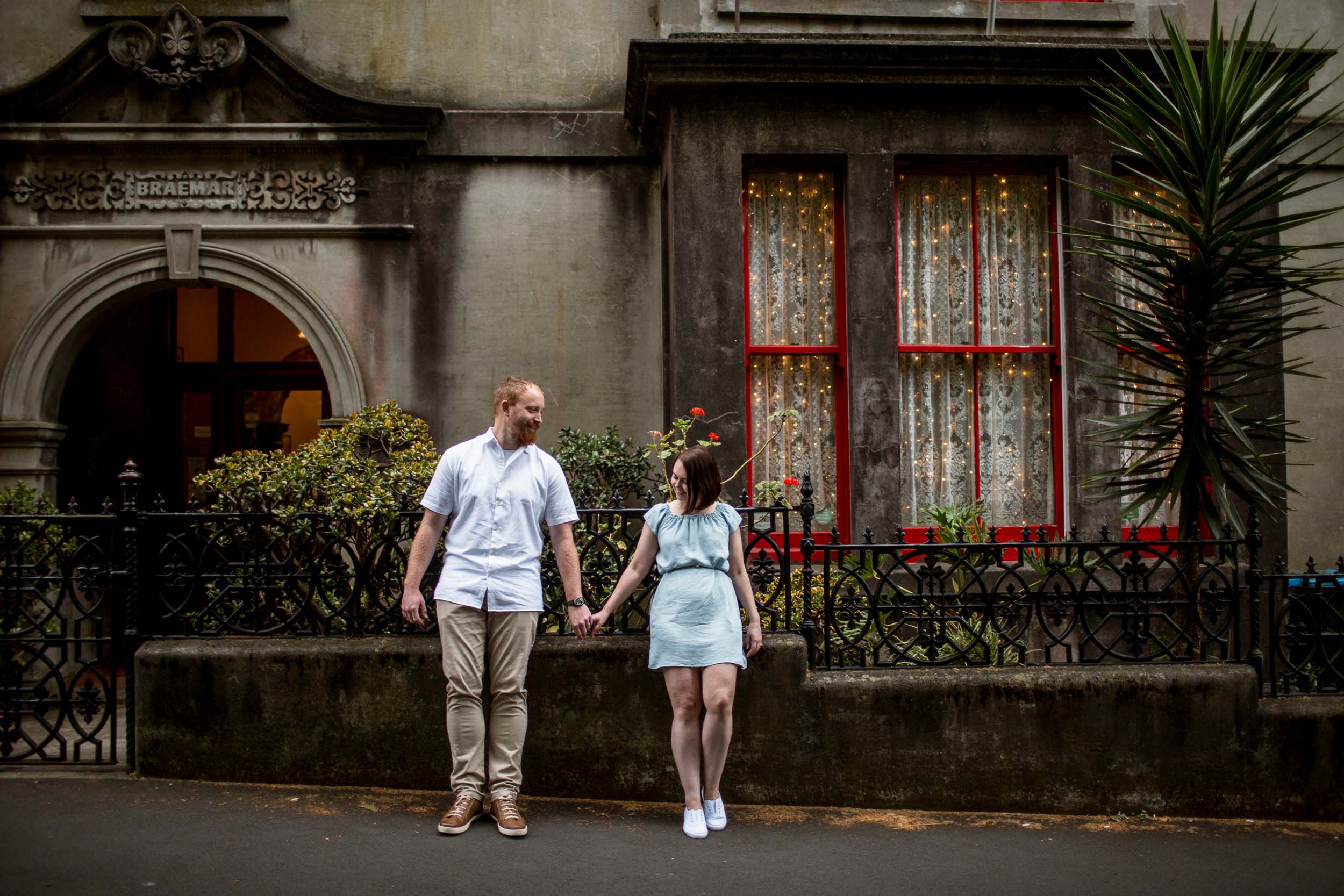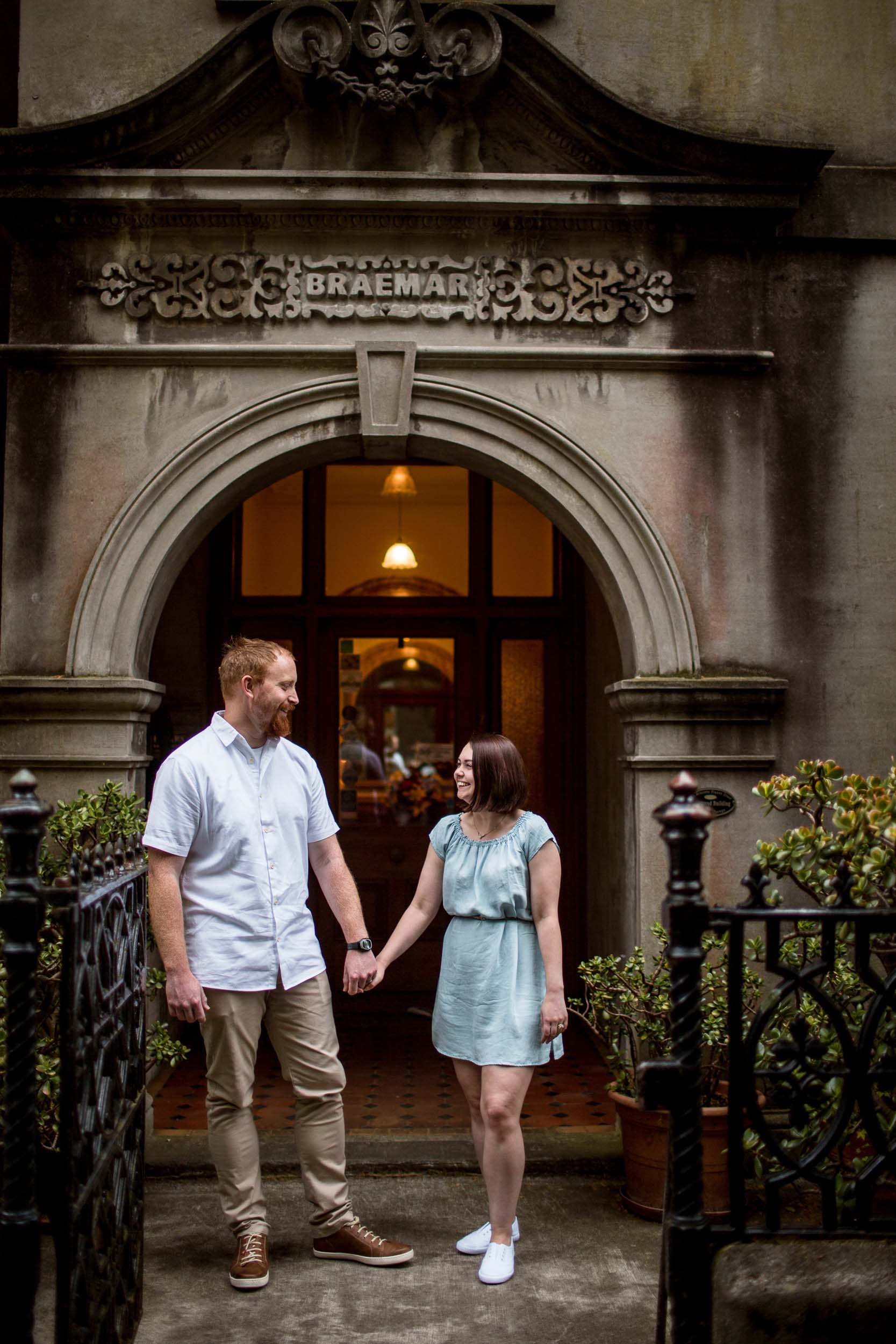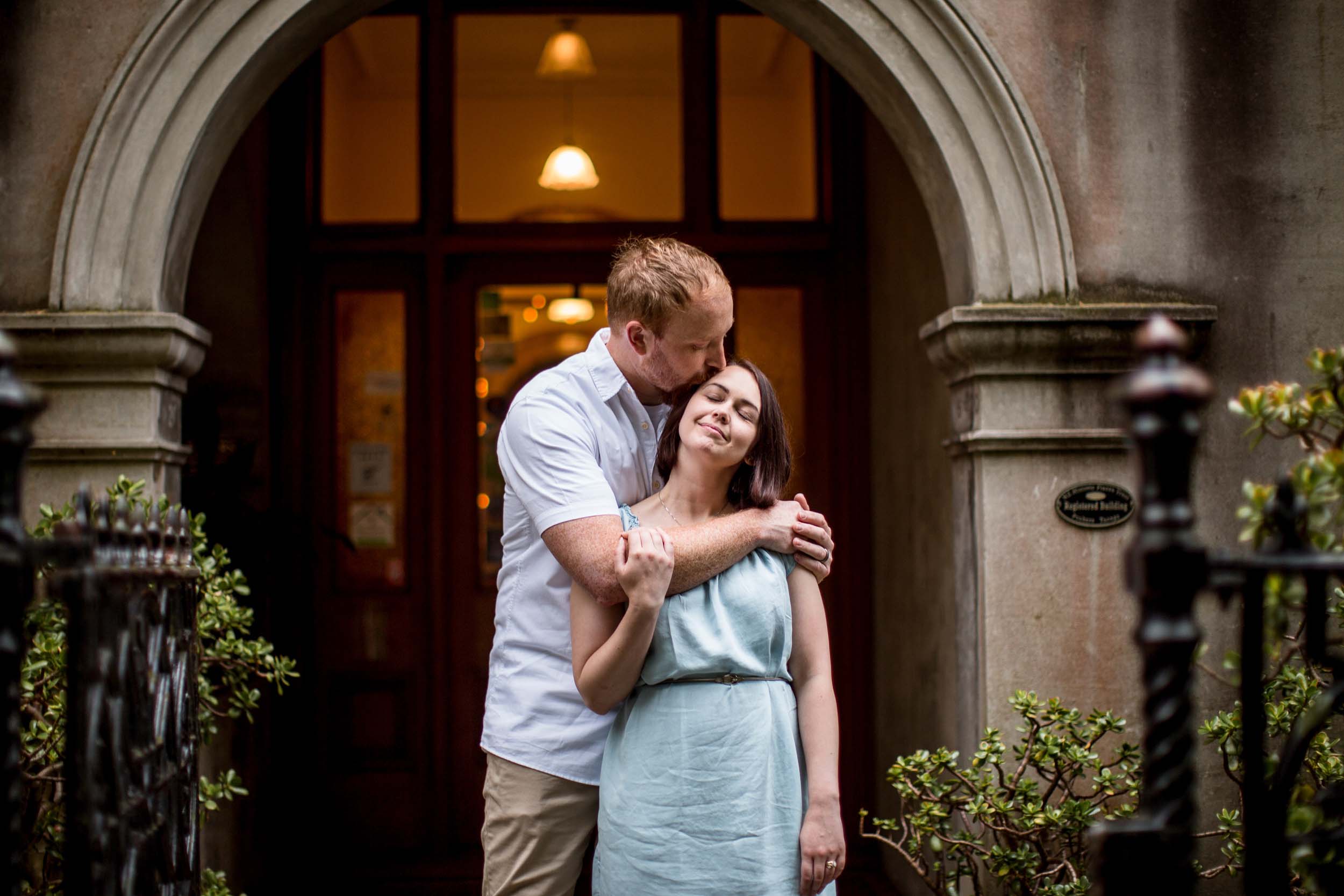 "This trip really was an adventure of epic proportions. Our favourite memory on this trip was the drive down the terrifyingly steep highway into Queenstown. The sun was baking, the hills were golden and we were higher than a commercial airliner coming into land at the local airport. Rachel was beside herself with terror due to an irrational fear of heights (needless to say, no bungee or skydiving on this Kiwi trip). Rachel closed her eyes and Tiernan helped her paint a hilarious mind's eye picture of the road's oxbow bends really being the gentle sway of a hammock on a beach. Many people would call those views on a perfect day 'breathtaking.' Well, they took Rachel's breath away to the point of hyperventilating.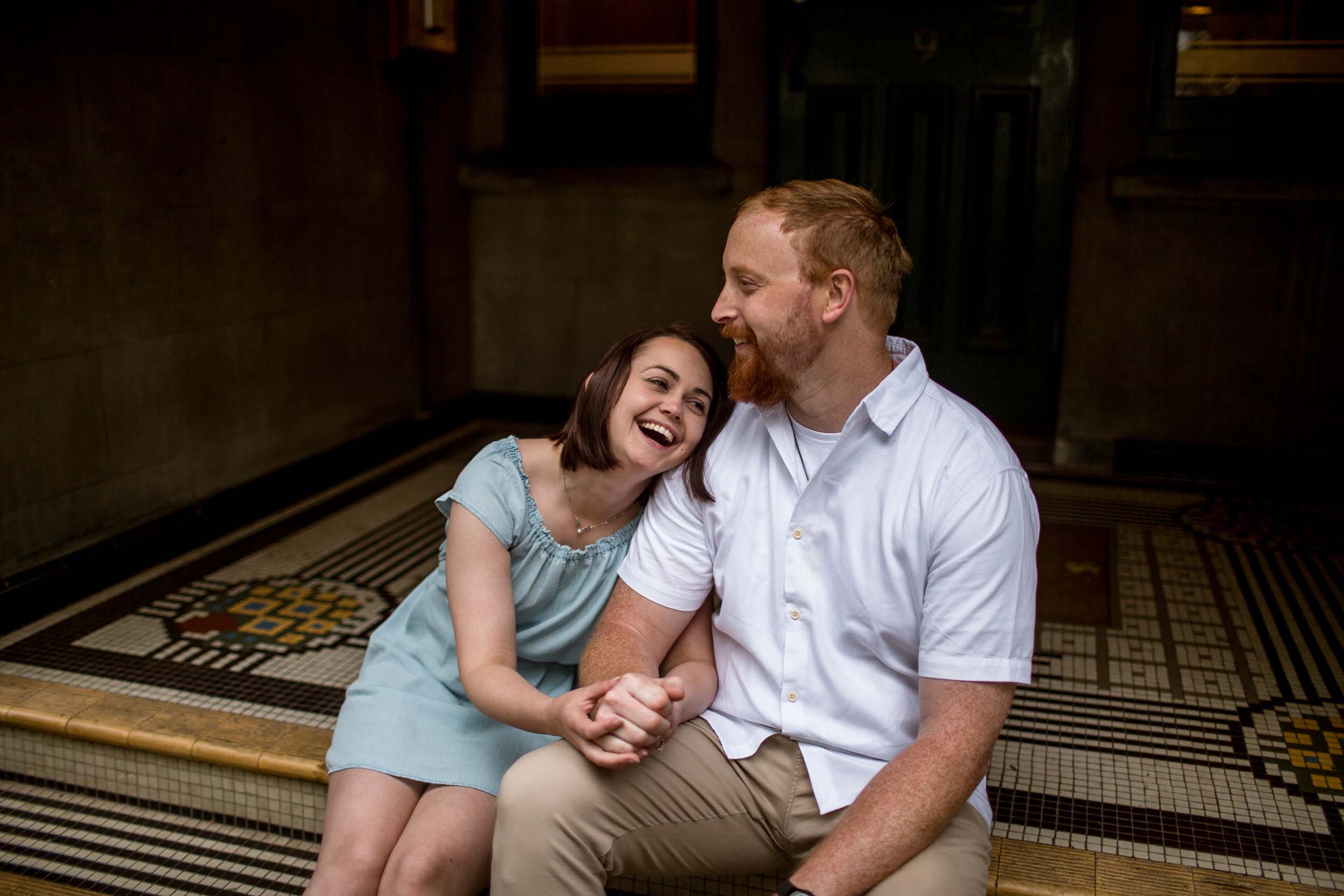 "Our entire experience with Flytographer was amazing! Jessica met us in Auckland and immediately set us at ease. She was very professional, interesting and a lot of fun. It was a delightful half hour shooting in front of some beautiful buildings. We can't wait to get home from our holiday and print these shots!" – Rachel & Tiernan
See more: anniversary – Auckland – couples – love