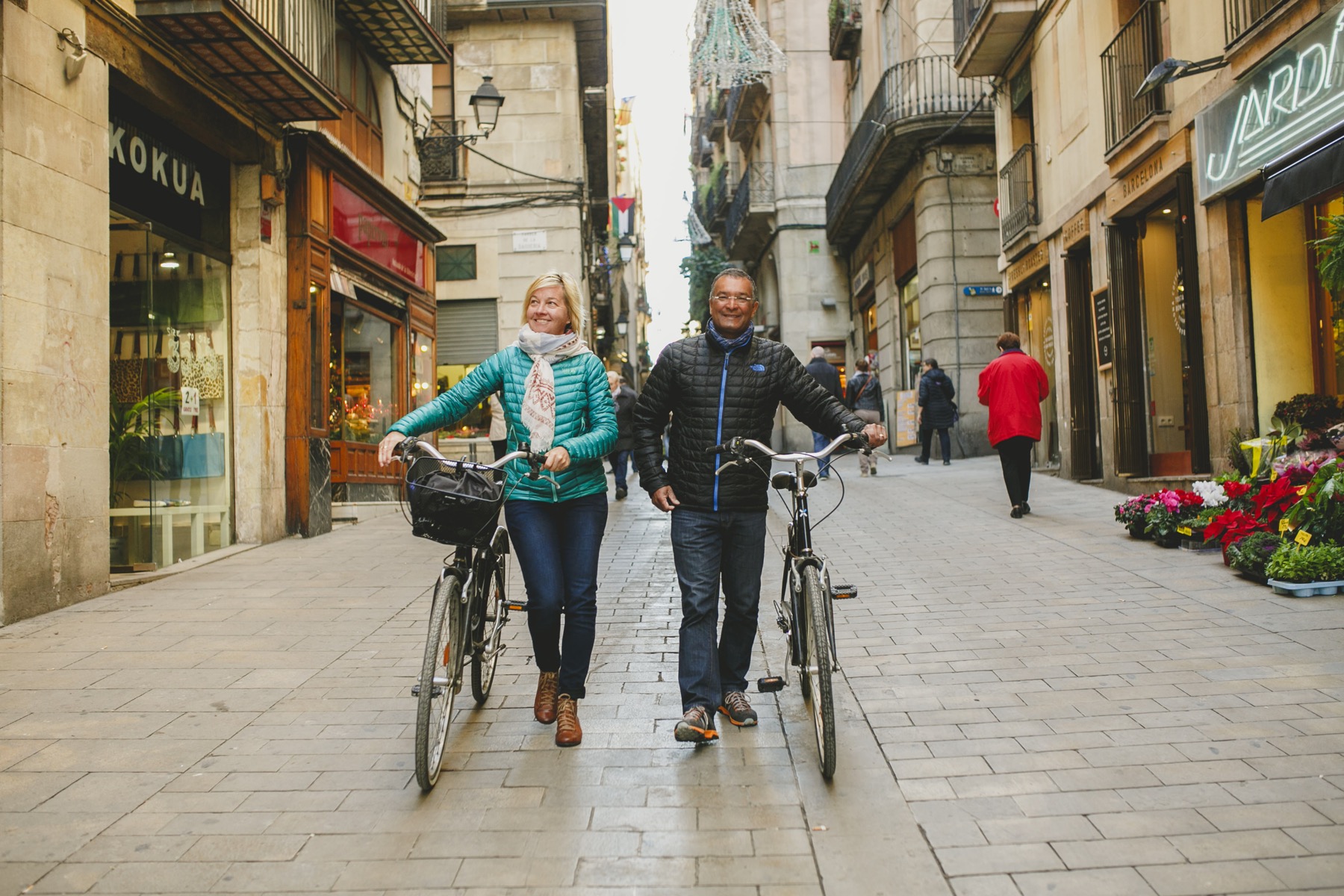 Their Story
Rose: "We were doing research on urban bicycle tours in other cities for our company, The Pedaler, and always wanted to visit Portugal and Spain. Barcelona is a city that has been popular for guided bike tours for a couple of decades. We also wanted to do a cycle tour on our own through much of Portugal before heading to the larger cities in southern Spain. The food, drink and friendly people were all memorable, but the spectacular backdrop of Barcelona (captured beautifully by Flytographer) made this working vacation truly special and memorable. The cycling adventure through Portugal and to Seville, Spain was amazing. Guilt-free eating and drinking for a month!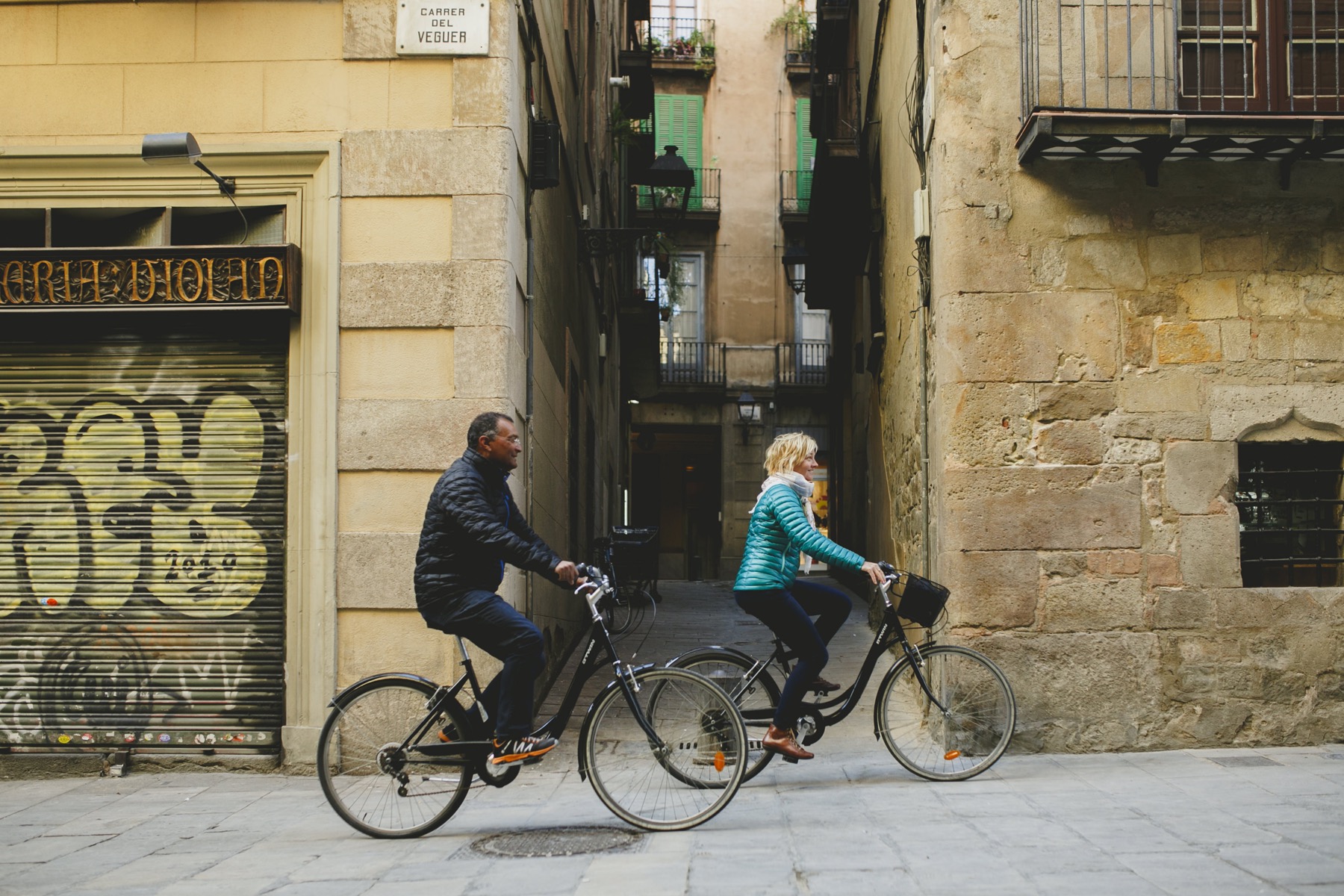 "We cycled from Lisbon down to the Algarve and then to Seville before catching a train to Barcelona. There were a couple of evenings where we arrived in small villages and finding accommodation became a community effort of tracking down the local hotelier. Every village seemed to have a bar or café where, despite language gaps, people were happy to help the crazy Canadians cycling around their country.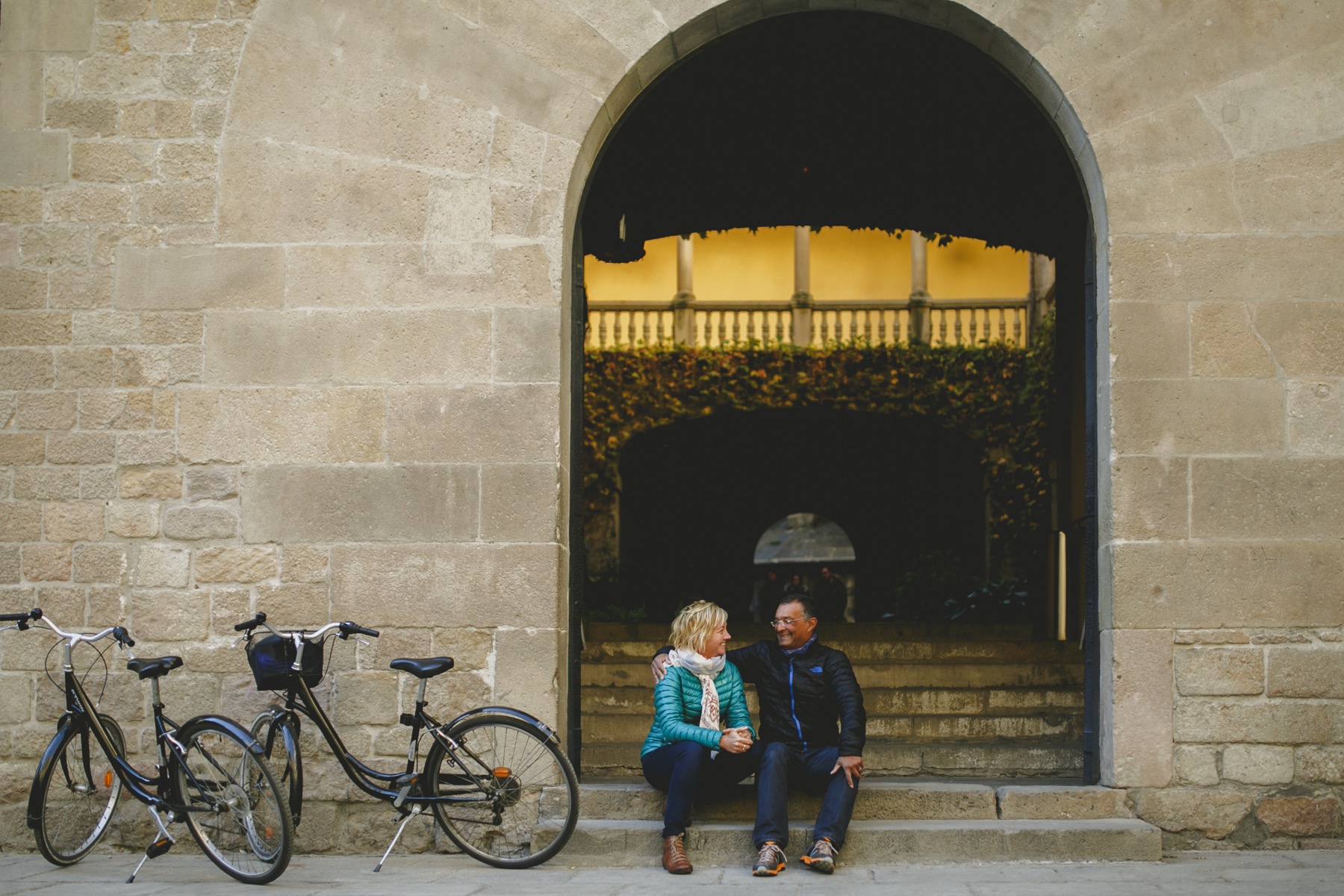 Top Tips for Barcelona
"Get accommodation in a good area so you can walk and bicycle everywhere. The old part of town was our favourite. Take a guided bike tour right away to orient yourself to the city and get local intel on where to eat, drink, and shop from the guide. Rent a bike to explore areas that are a little too far to walk – Barcelona has an amazing bike path stretching over 10km/6mi in one direction along the waterfront! This is a great way to get away from the crowds, relax, and enjoy a beer on the waterfront.
 
Enjoy strolling Les Ramblas, but wander down the side streets as well to find tapas bars, cafés, bakeries, and funky local shops. We had a reunion with our nephew, who is working and studying in Germany. His fabulous Italian girlfriend found a great local, family-run Catalan restaurant in Barceloneta where we had one of the tastiest meals of the entire trip.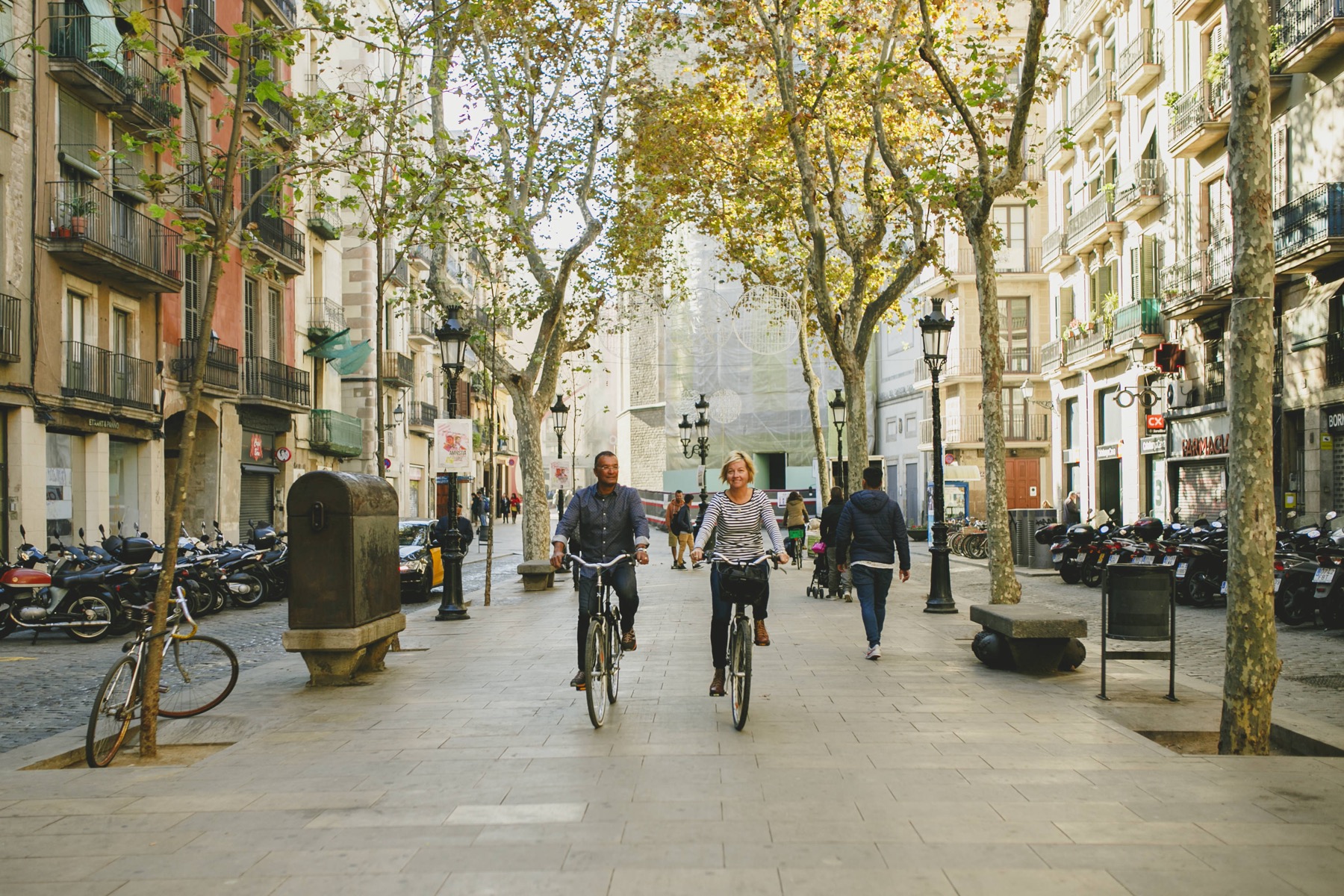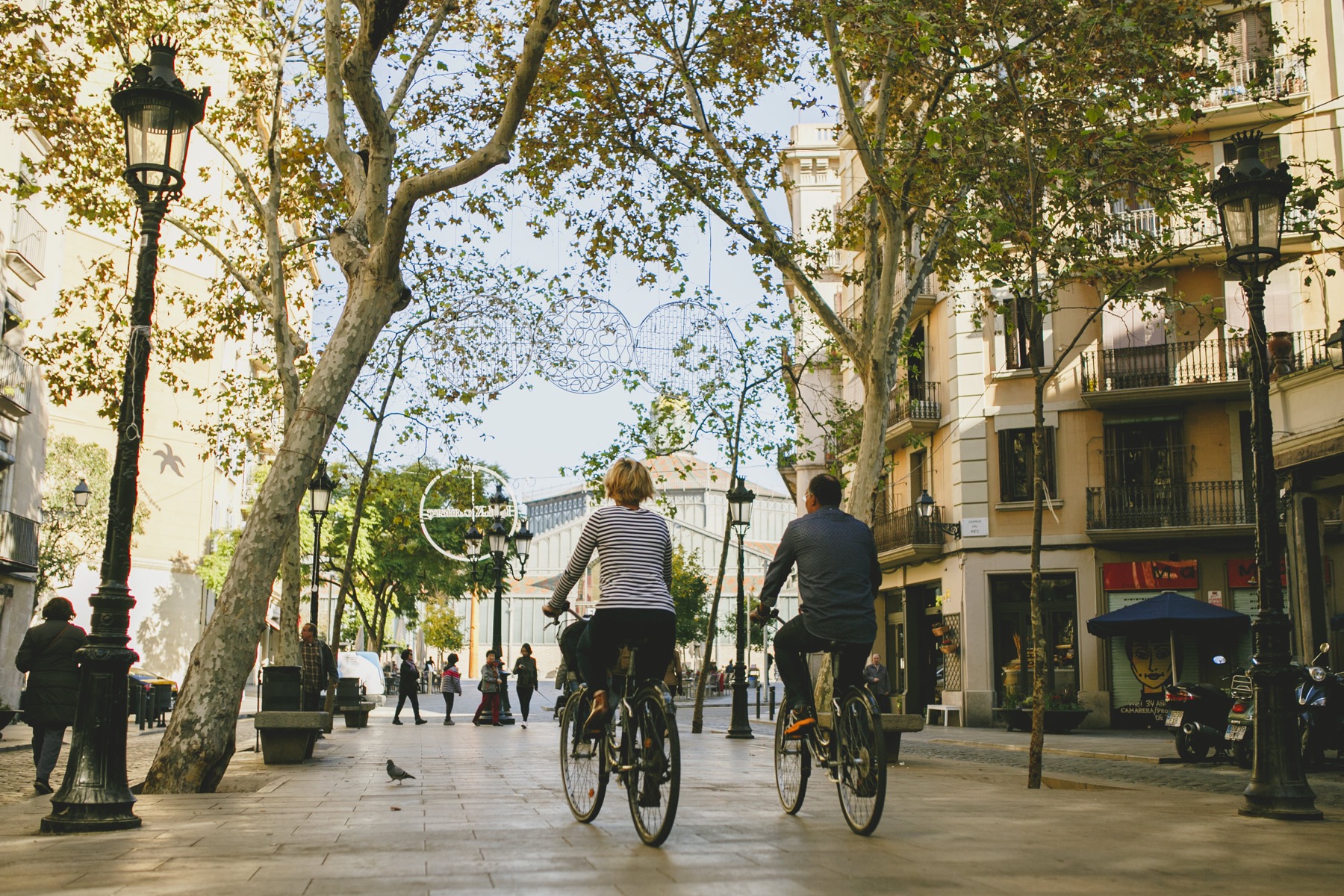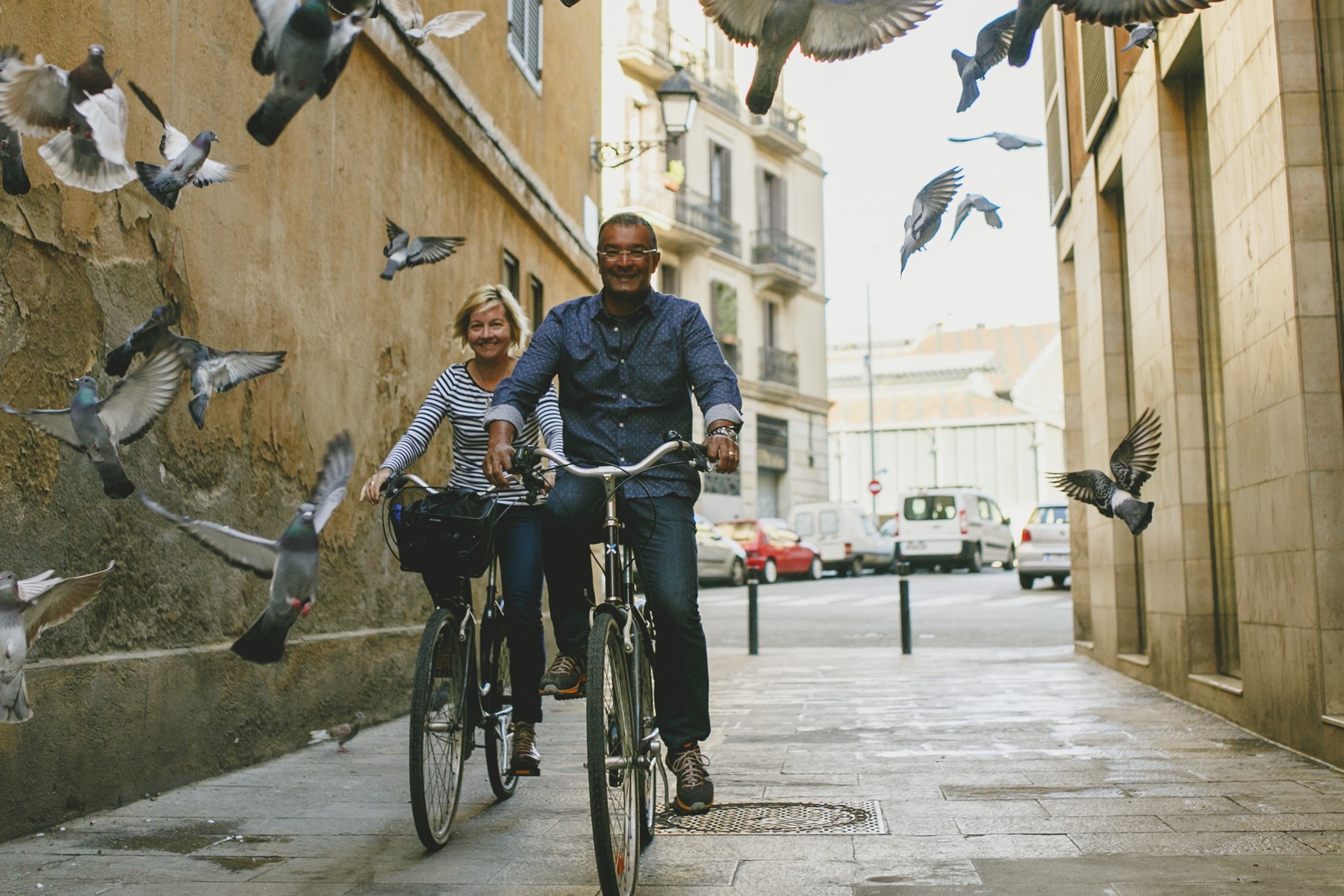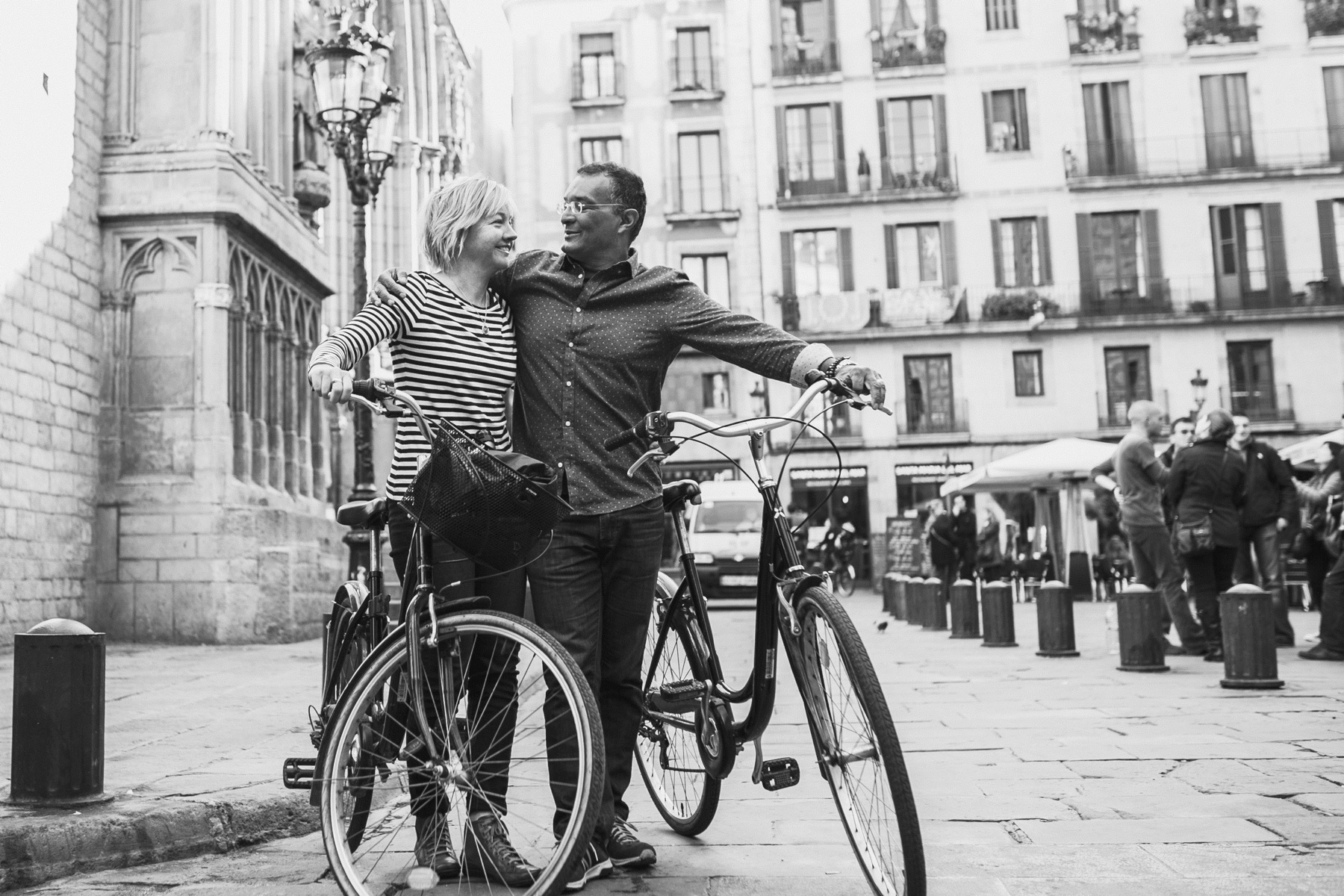 "My husband was less enthusiastic about this photo shoot but he was quickly a convert to how easy, fun and valuable it was. Our photographer Orlando was such a pro, moving quickly, getting us to great locations easily, and really capturing our love of urban cycling. It is a tribute to Orlando's skill that he got so many great shots in ONLY 30 minutes!"
For more inspiration for your next vacation abroad, check out our Travel Stories.