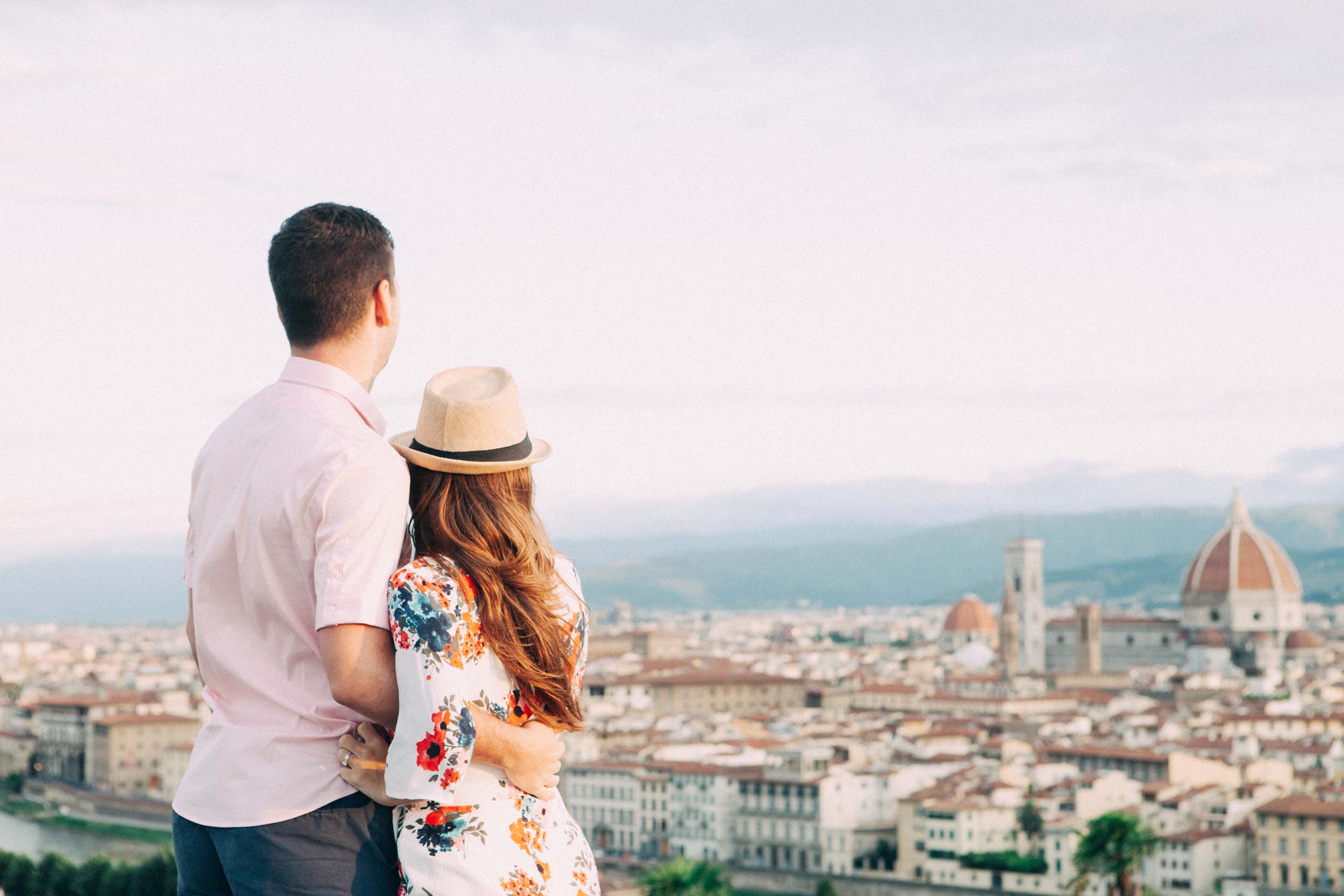 The best way to see Florence? Do as the locals do. We think the best way to see Florence is exactly how Annastasia and John did on their honeymoon. Read on for all the details.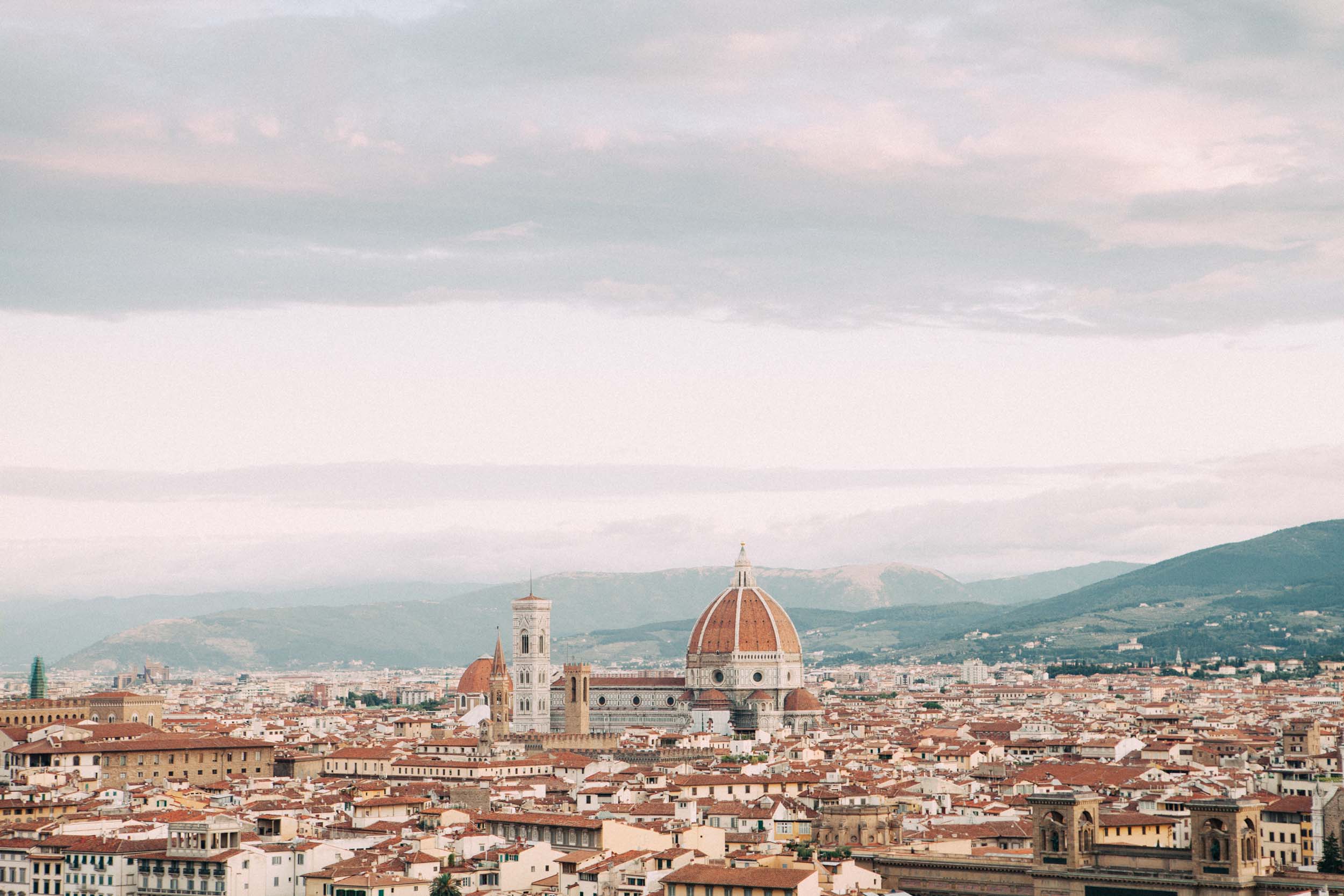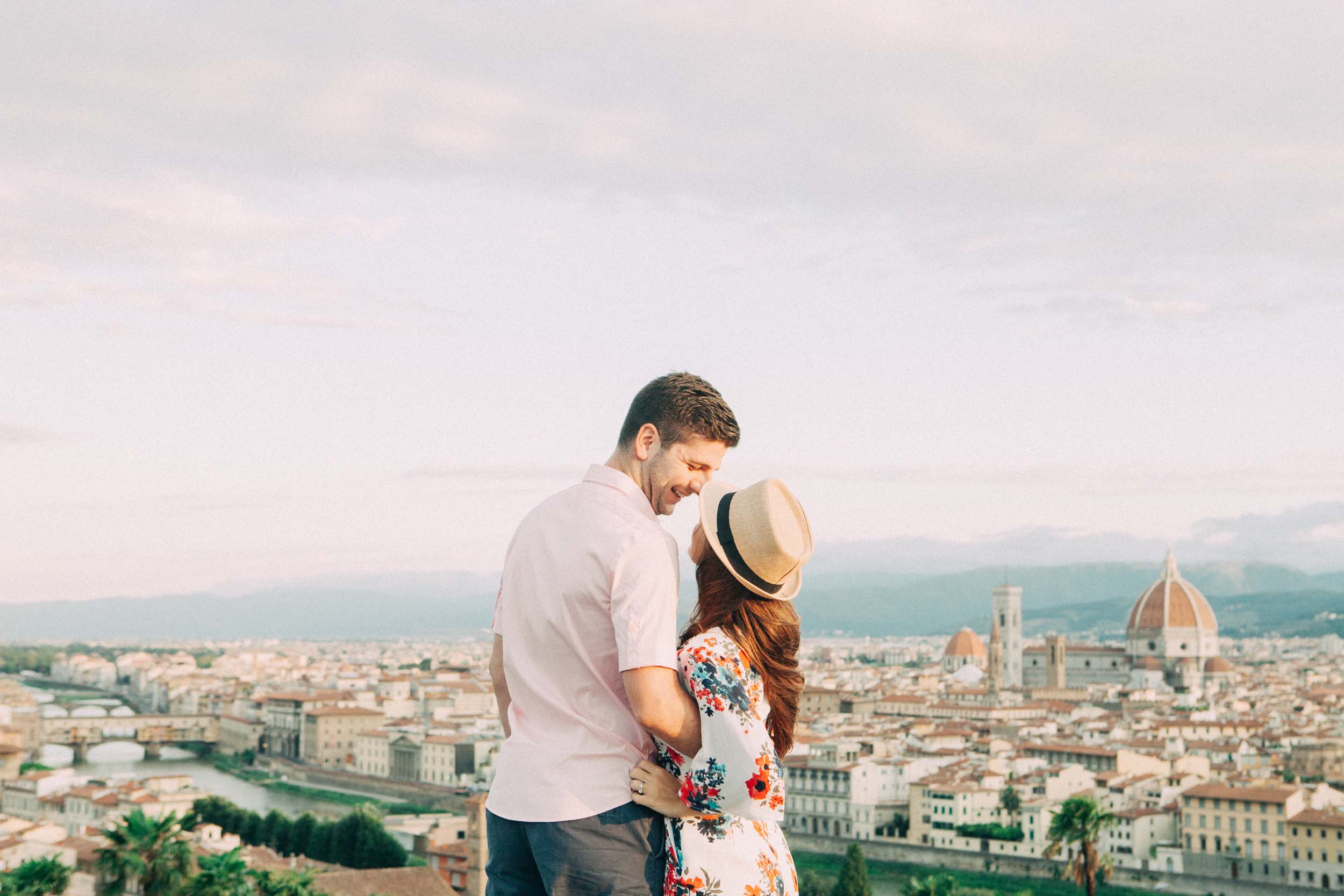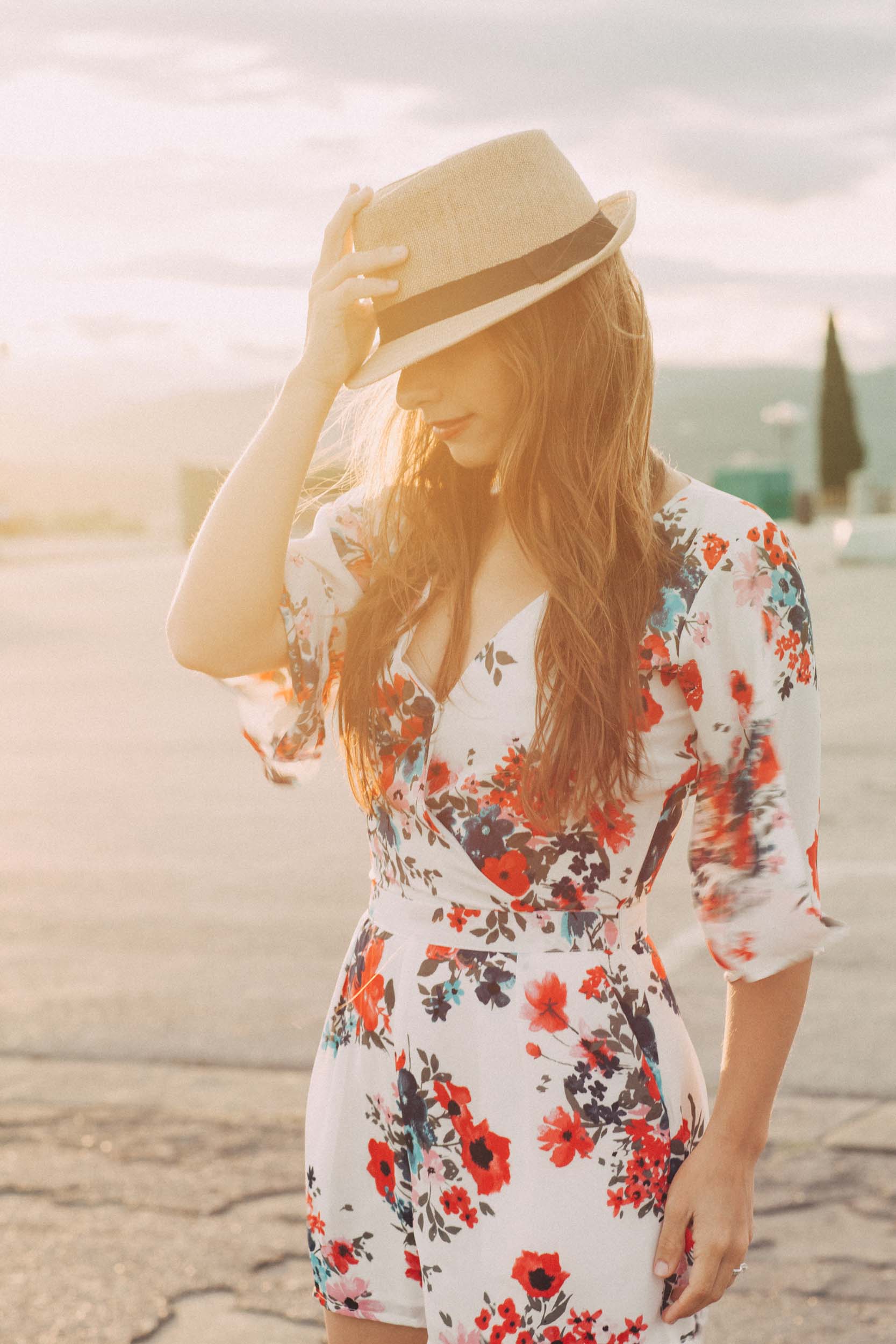 "Florence was the first stop on our honeymoon, just two days after our wedding! In the ten years we have been together, both John and I have traveled to Europe, but never together. Florence proved to be the perfect setting for newlyweds: outstanding food, welcoming people, the intrigue of historic culture and romance lingering just beyond every bend. We woke up to lazy mornings with cappuccinos, went exploring through new places every afternoon and spent the evenings bathing under the stars while enjoying the most authentic food and wine.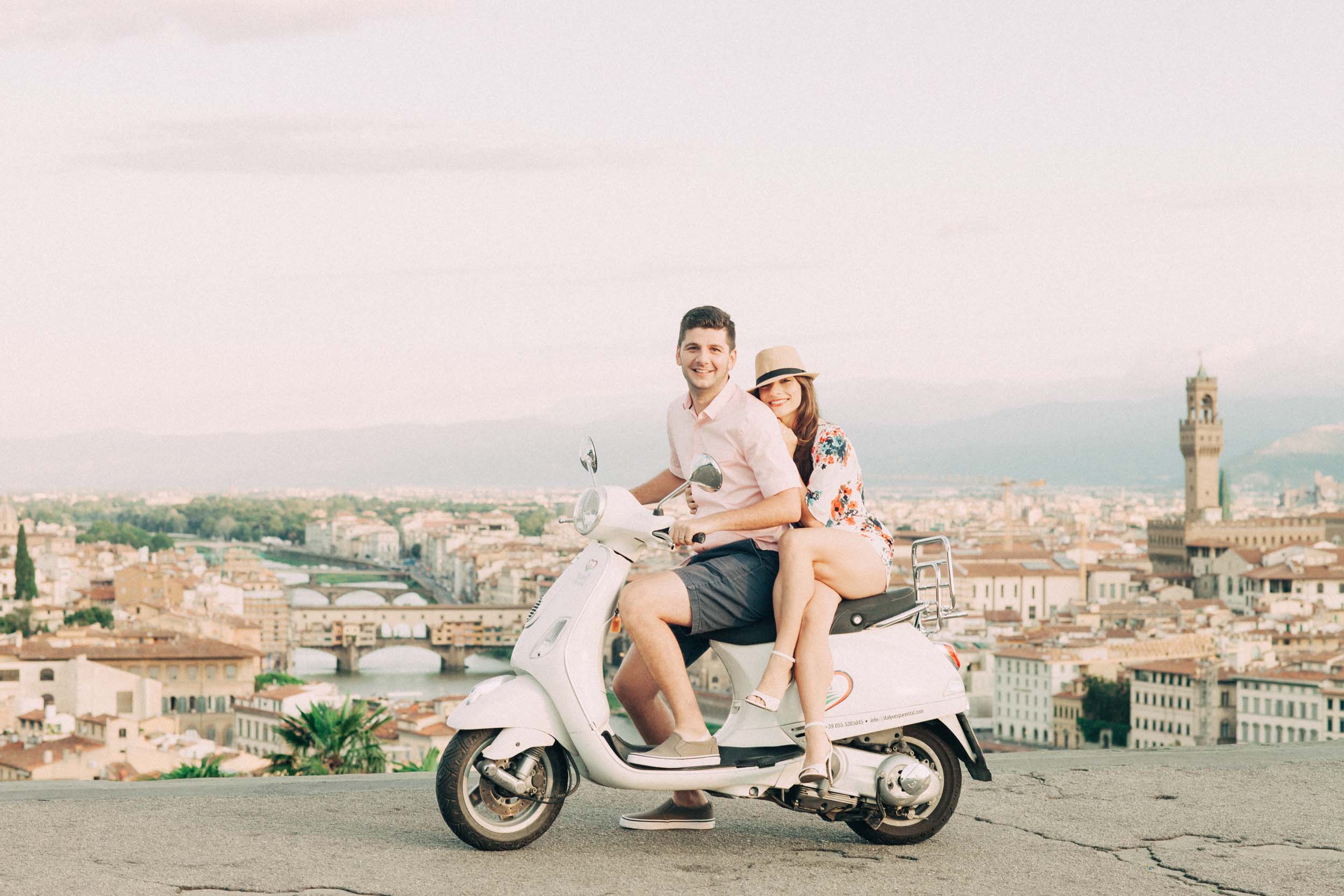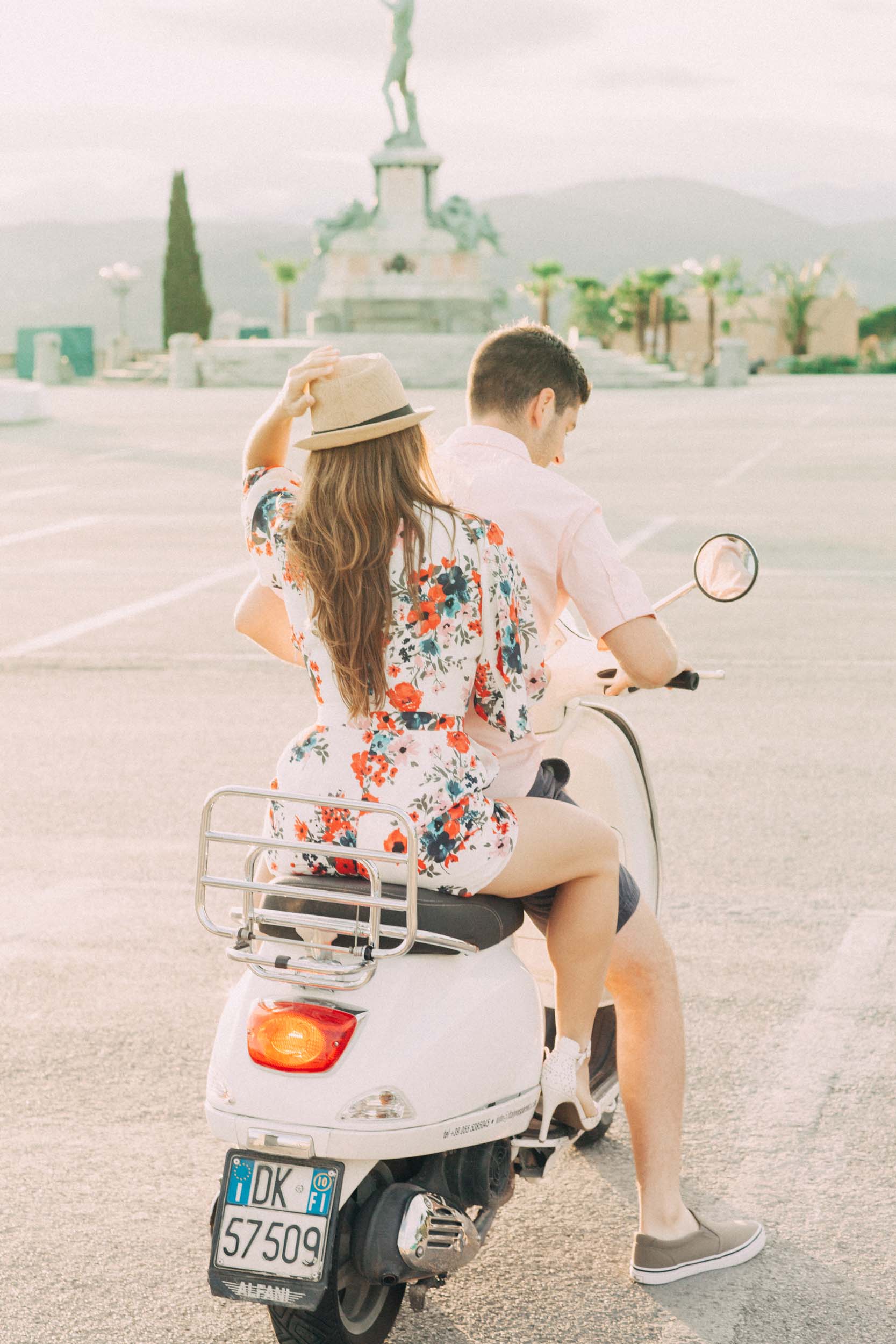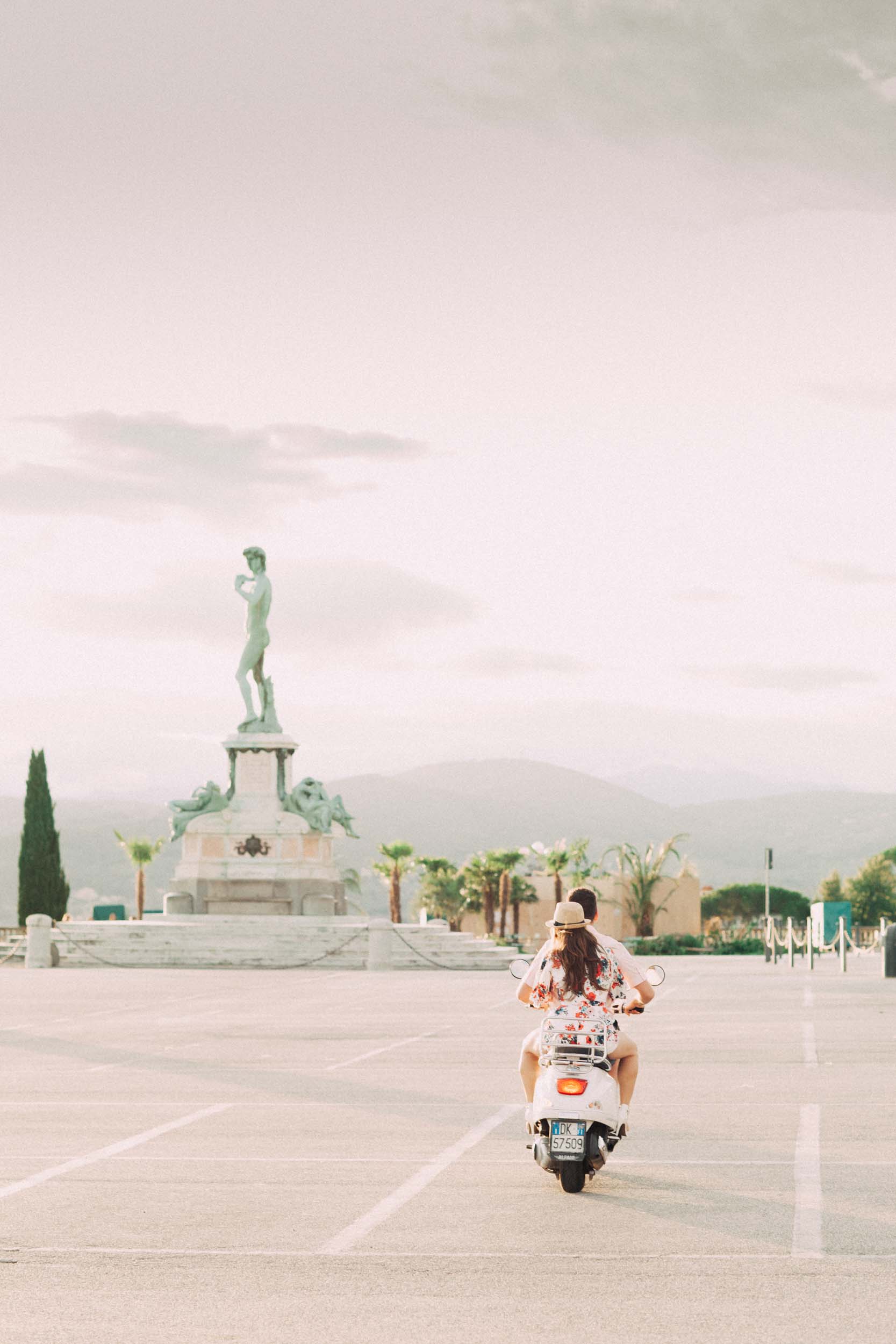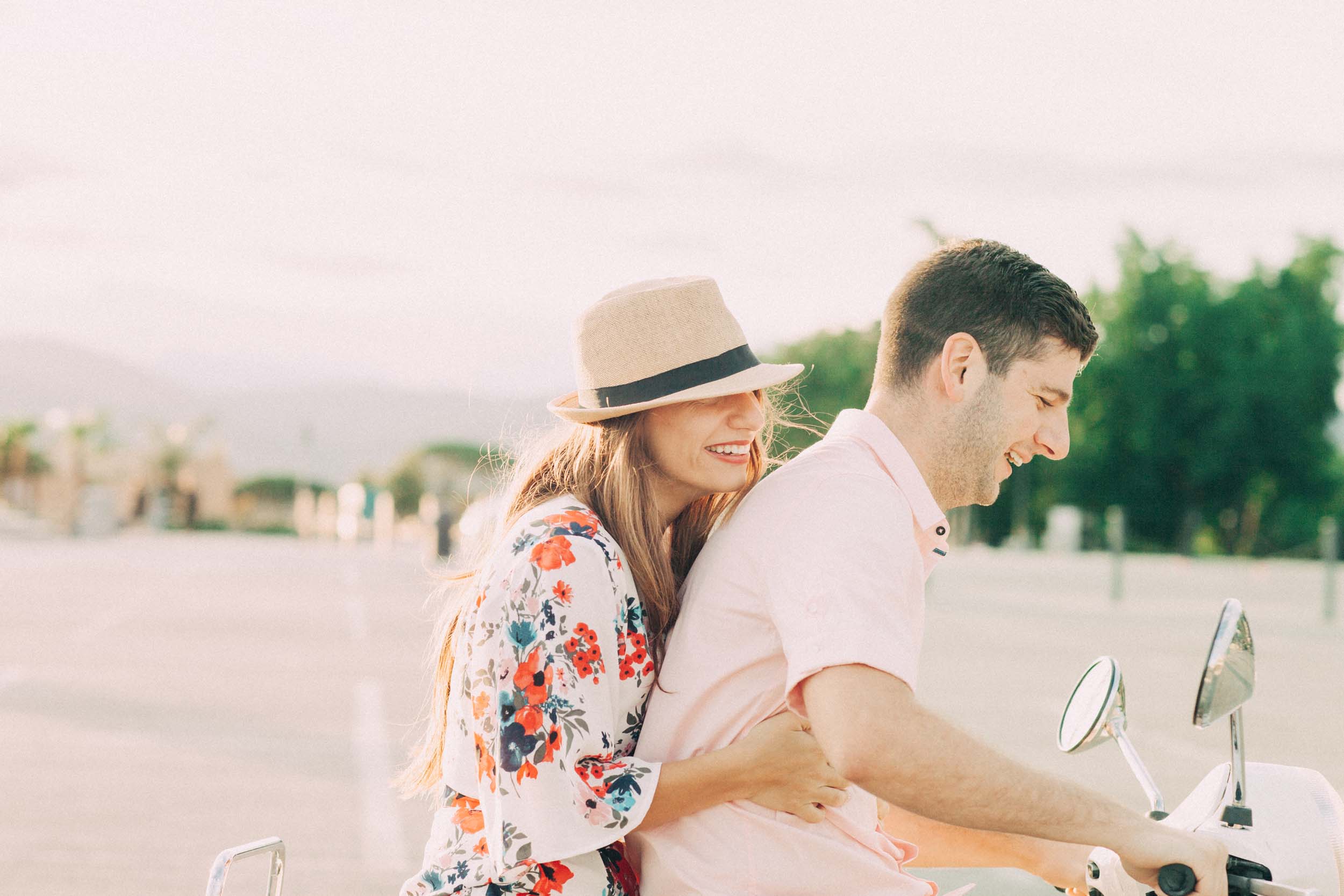 "One of our best adventures was renting a Vespa. We zipped around the streets of Florence like the locals. Following every whim, we found ourselves in the most magical and remote places, as if they had been waiting for just us to arrive. We grew attached to the freedom, the thrill and the authenticity that the Vespas represented and were overjoyed to have Sonya capture the little life we had made for ourselves there.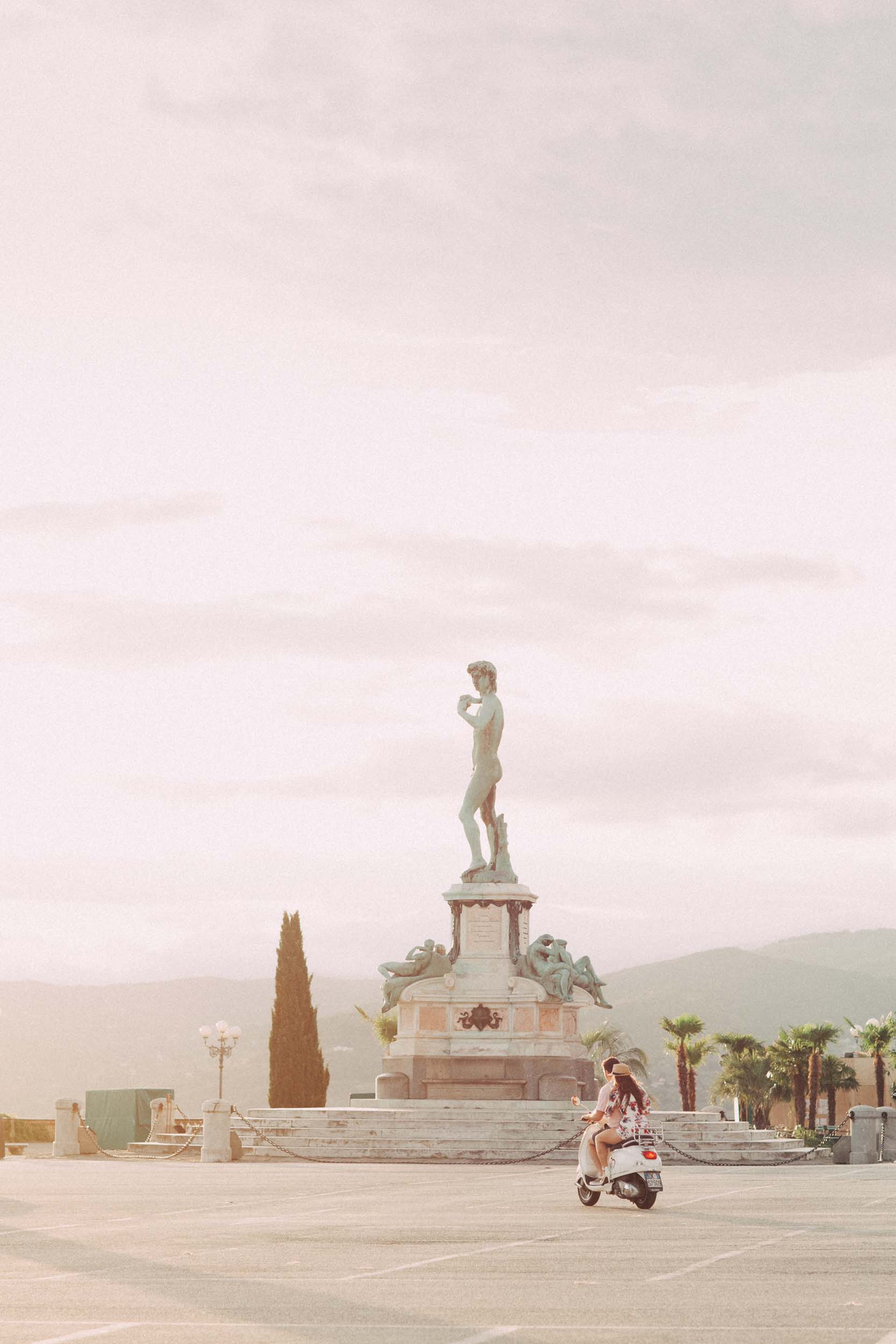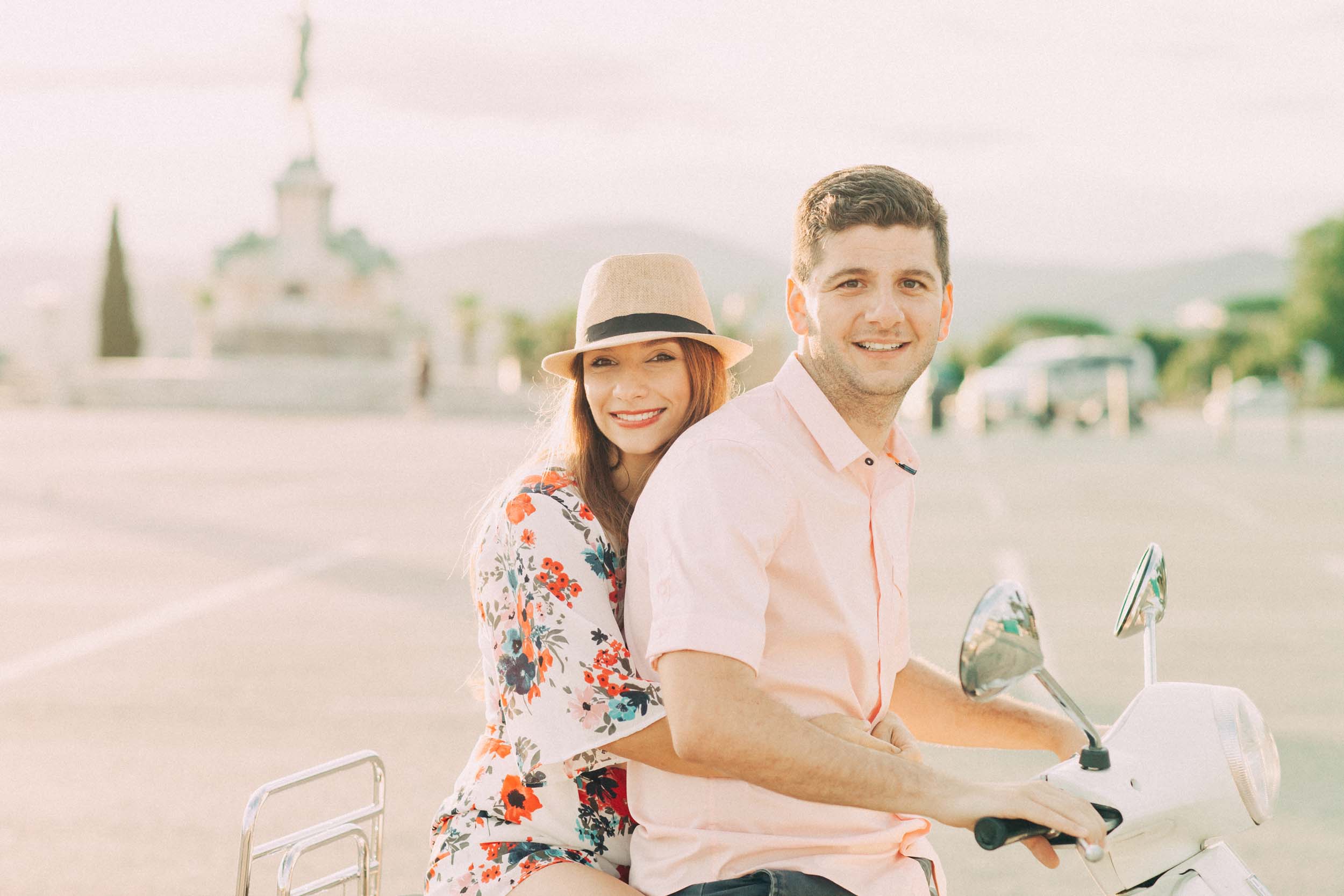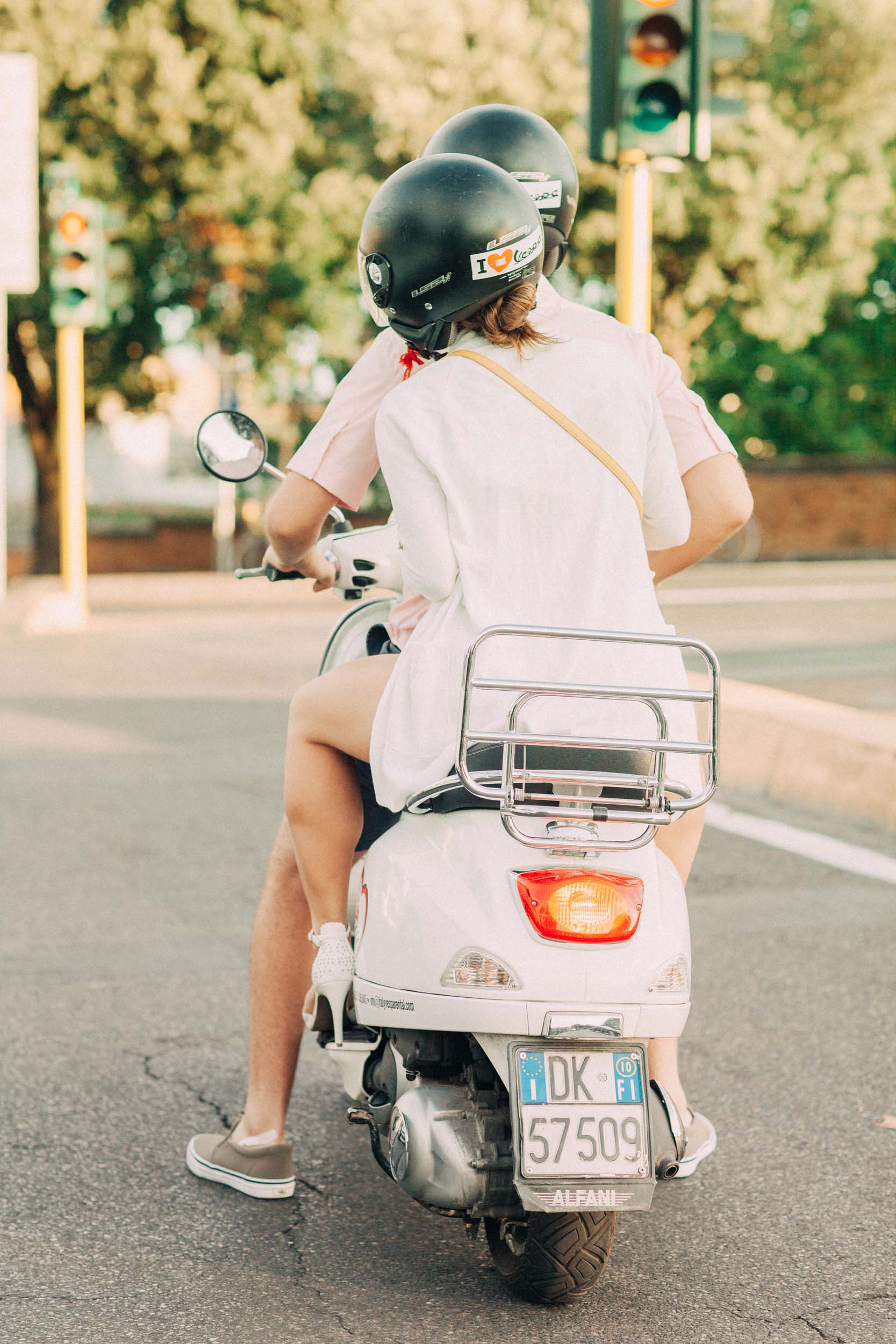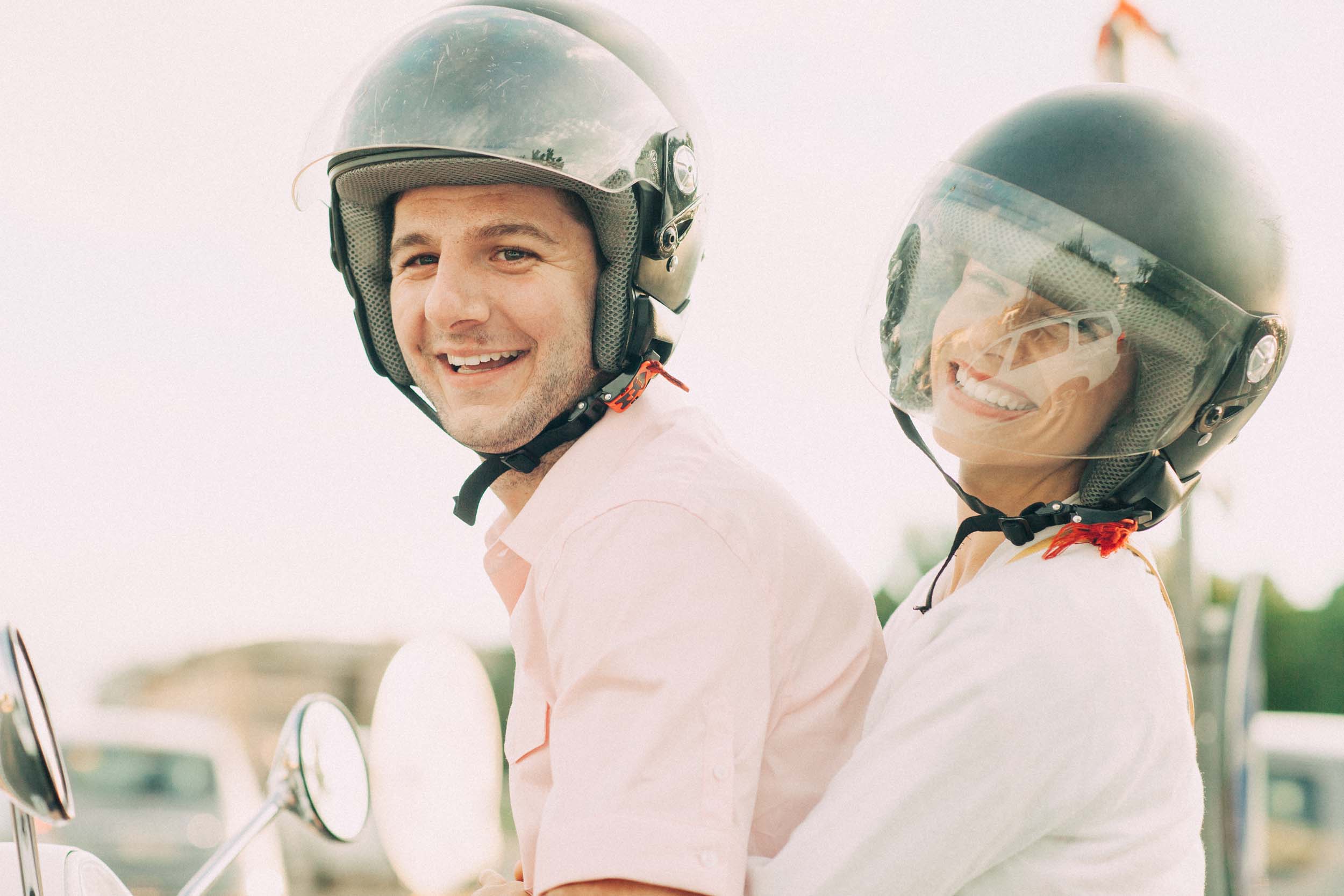 "Sneaking out in the wee hours of the morning was such a fun adventure! It was Sonya's brilliant idea and we couldn't be happier with the way the shoot turned out. Florence was ours before everyone woke up and the pure joy that radiated out of Sonya while shooting made the experience even more enjoyable. It was MAGIC – a true highlight of our honeymoon!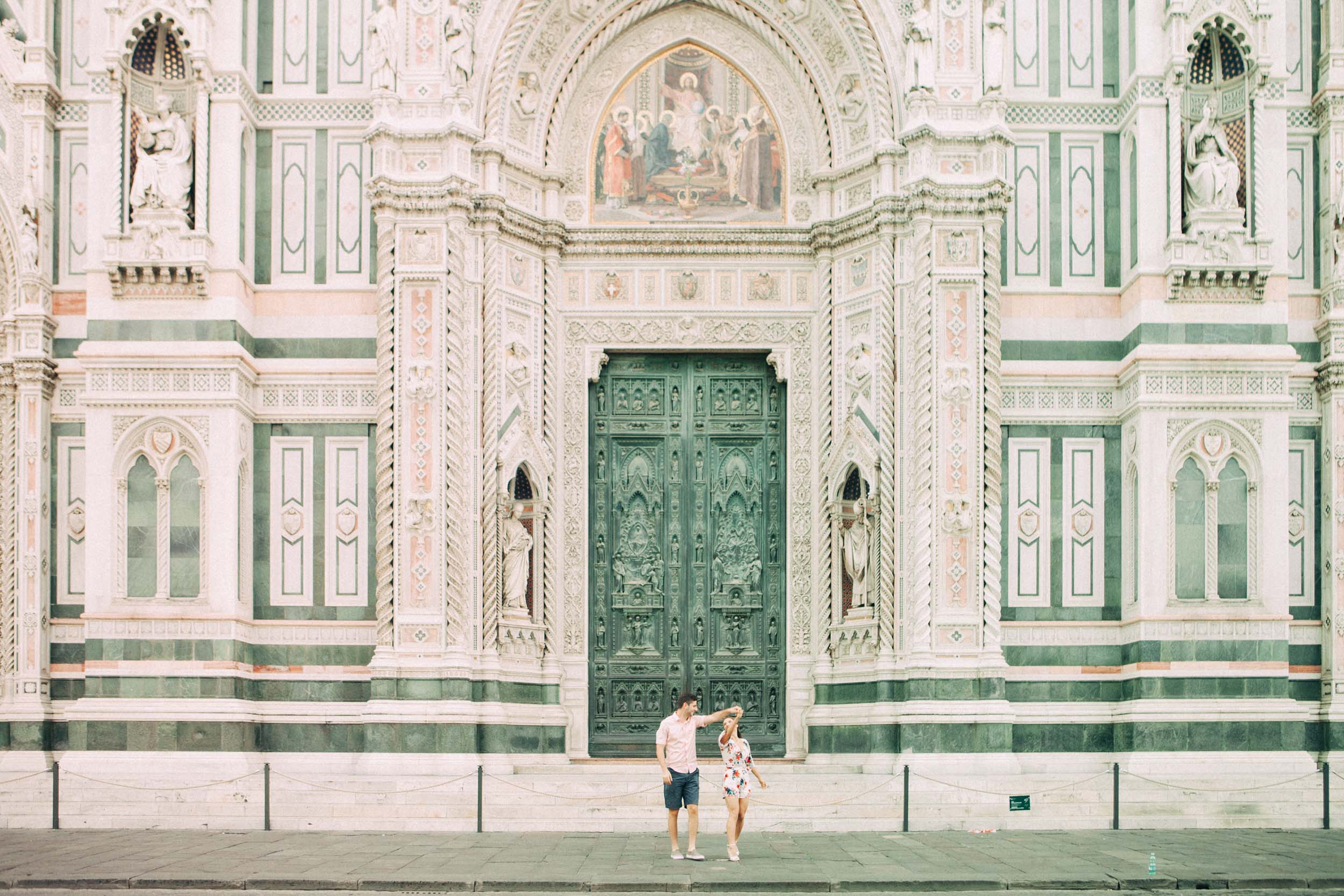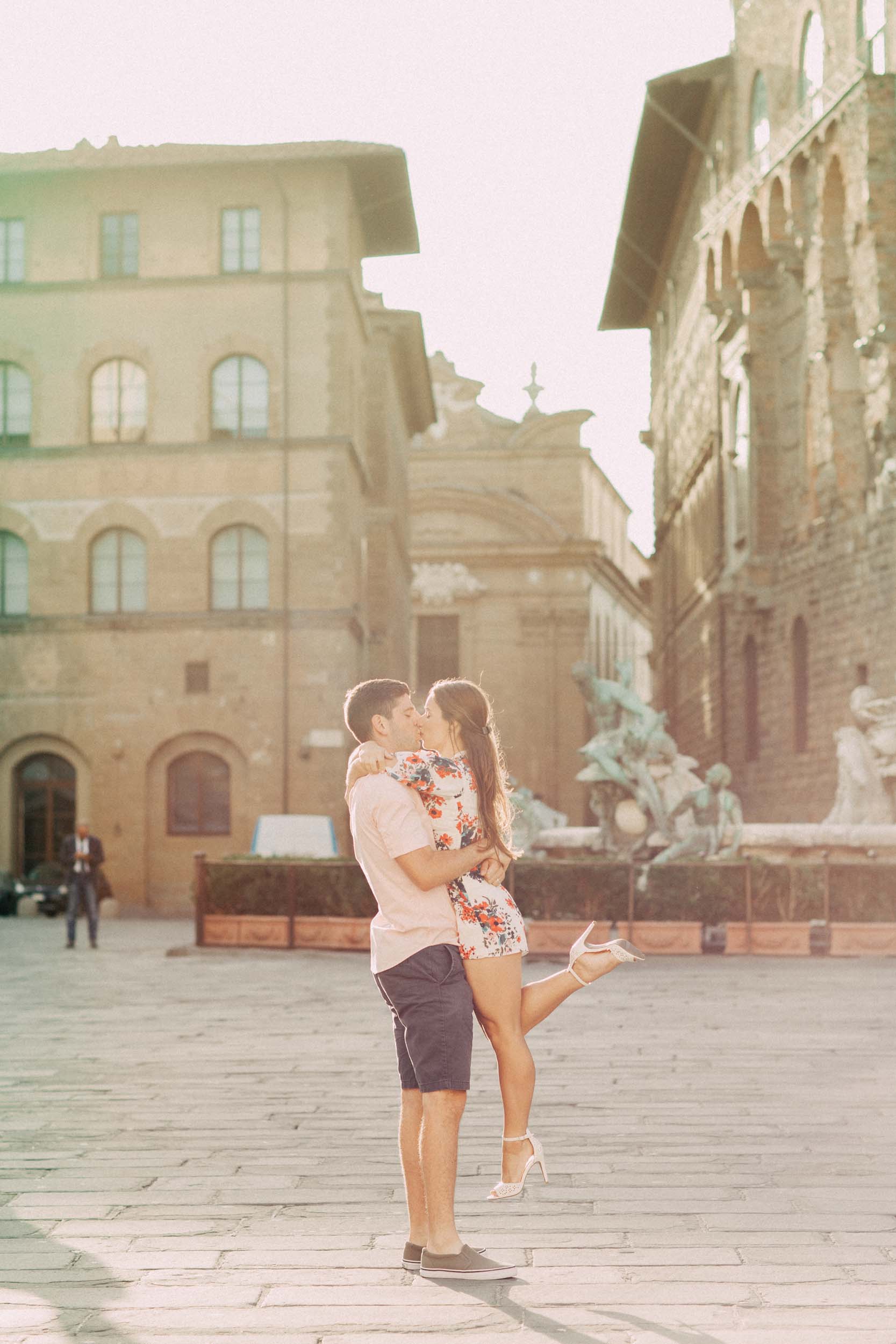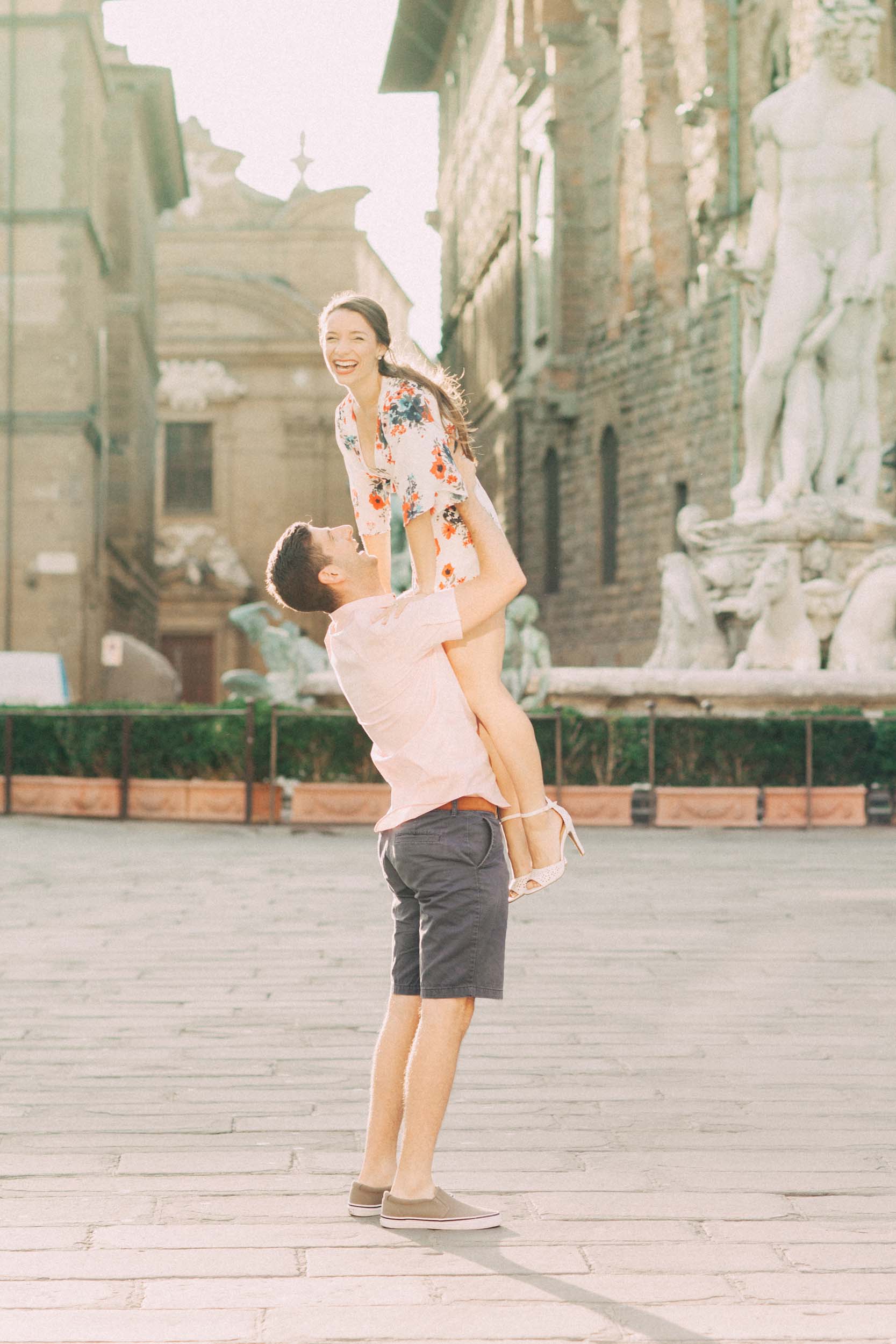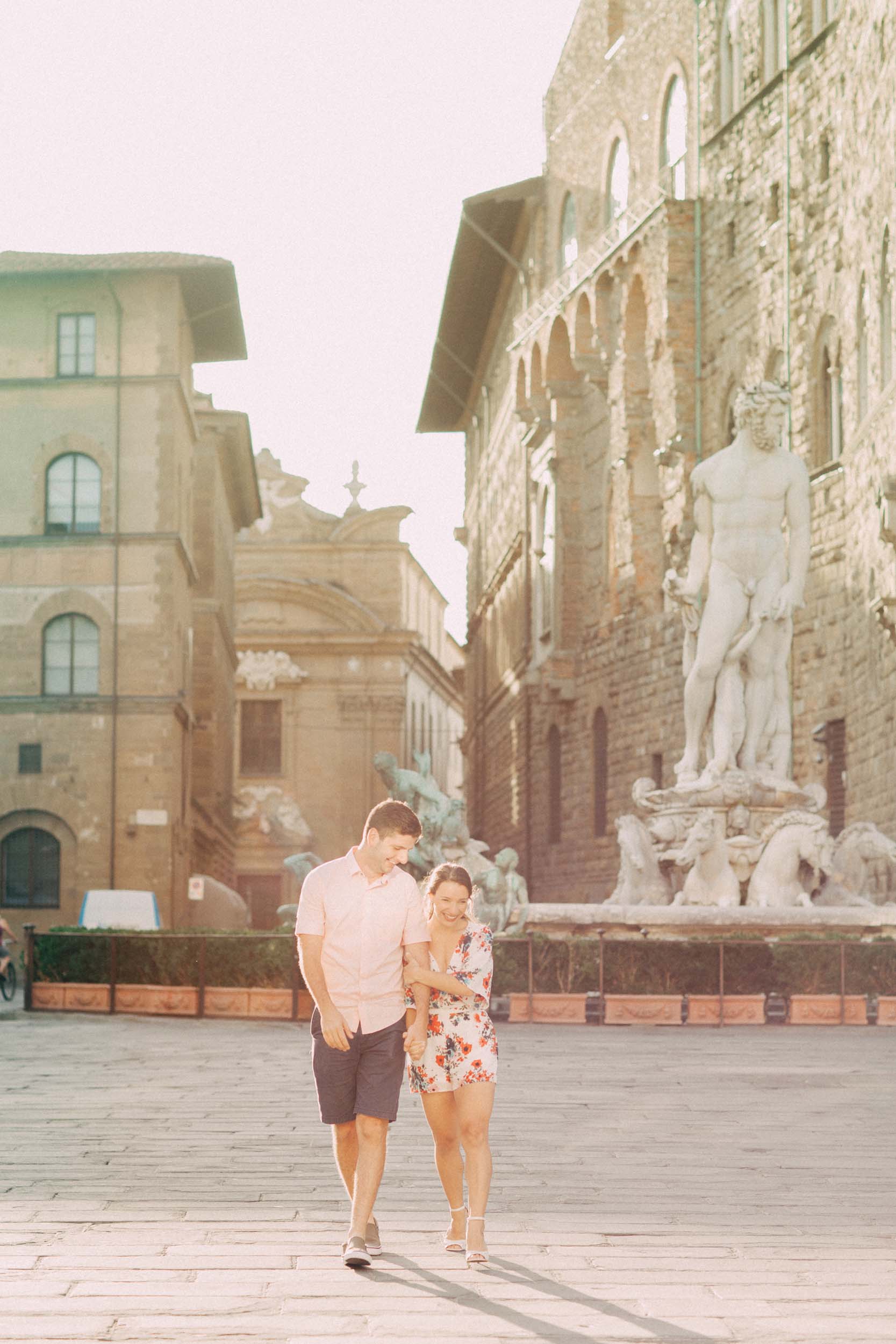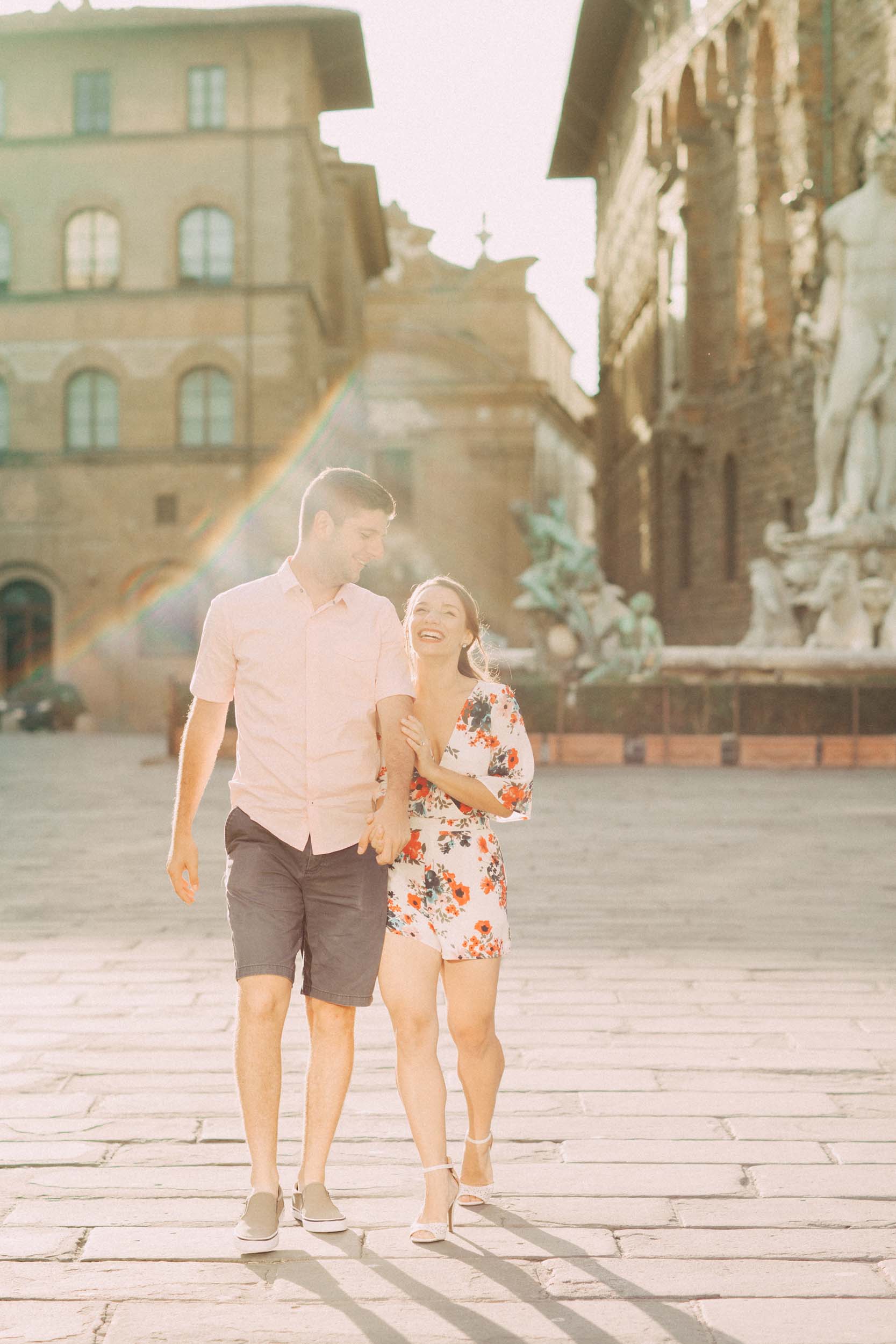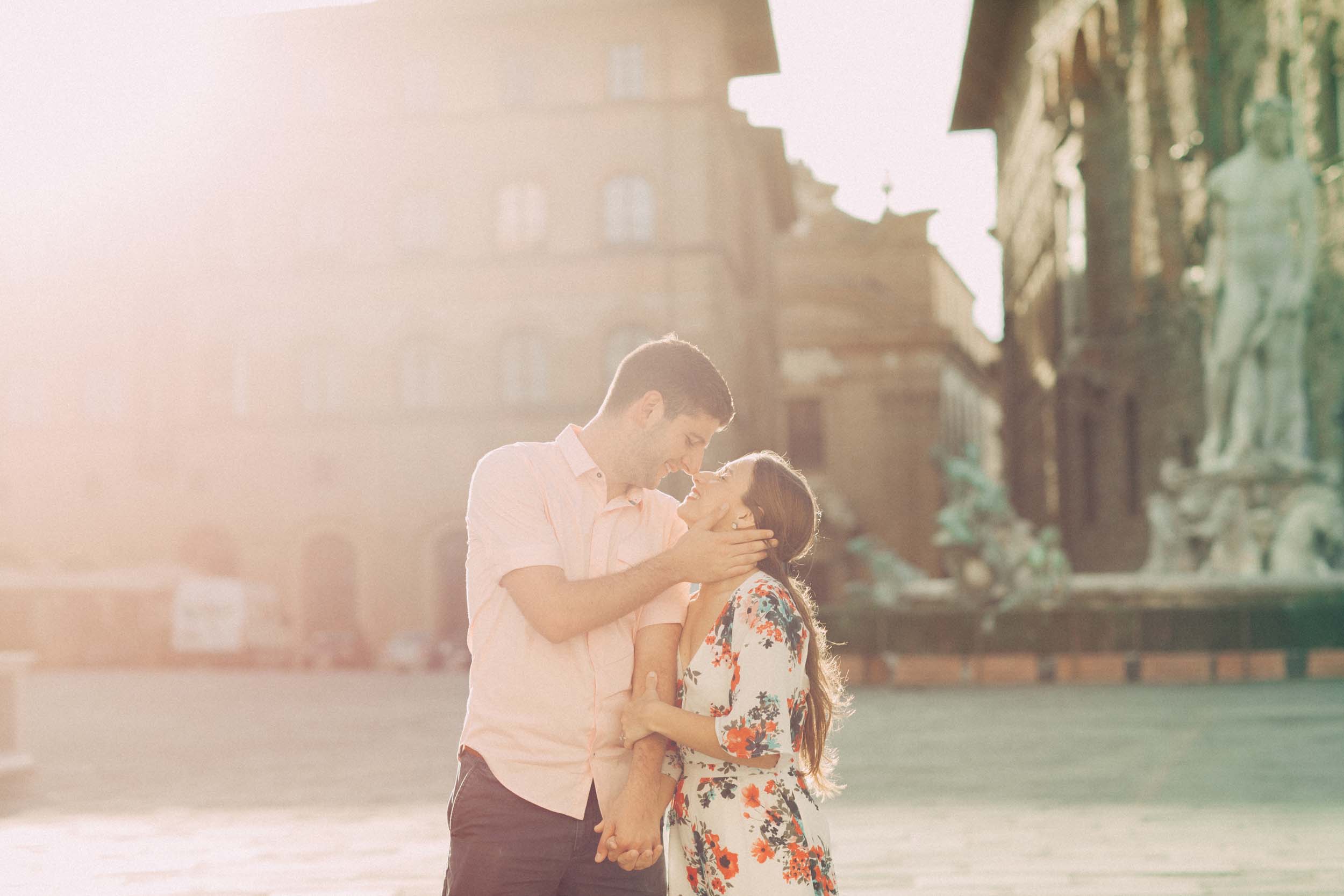 "We miss the food, we miss the wine, we miss the gelato, we miss our Vespa, but at least we have our pictures to remind us of all the memories we created while we started the next and biggest chapter of our lives together." – Annastasia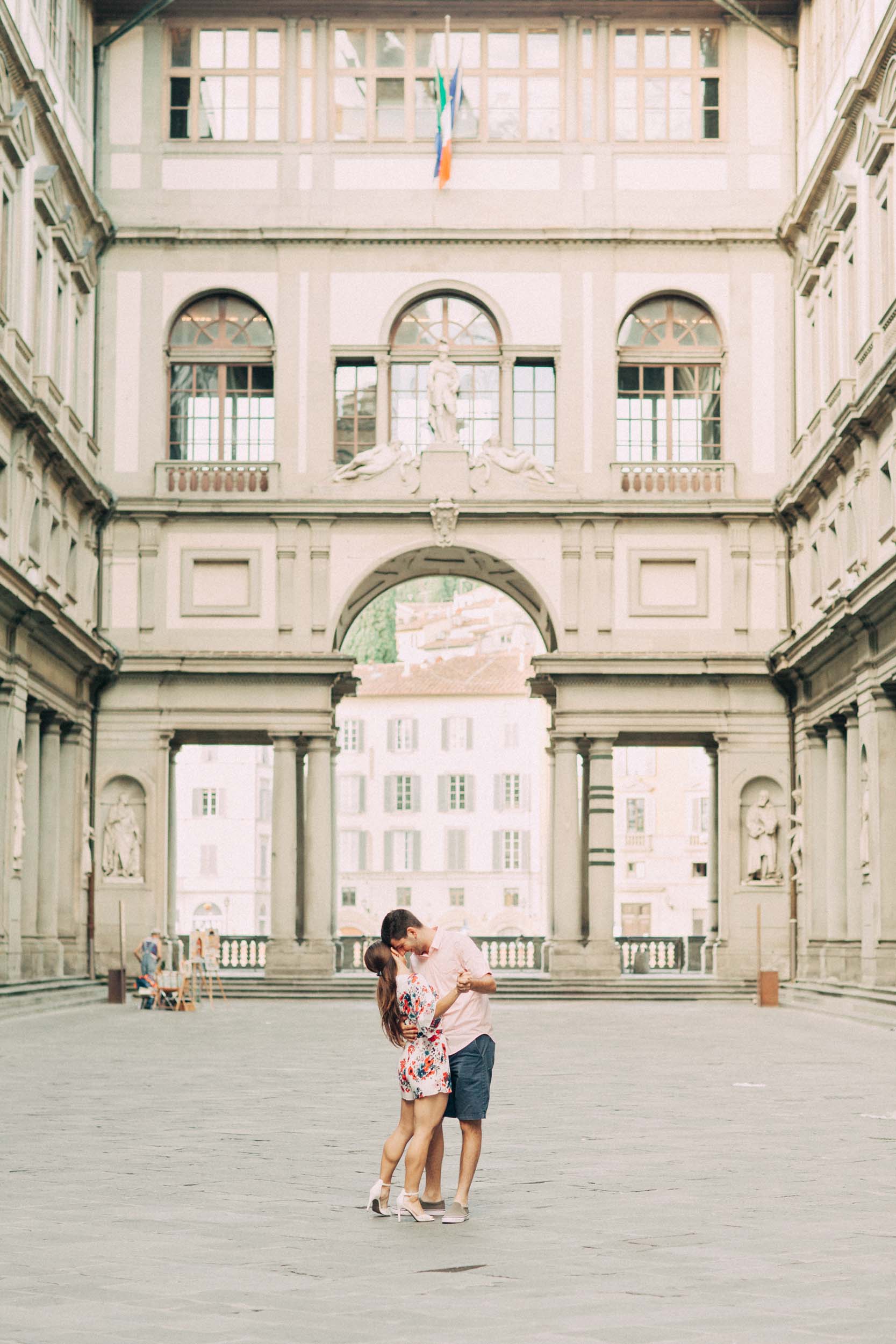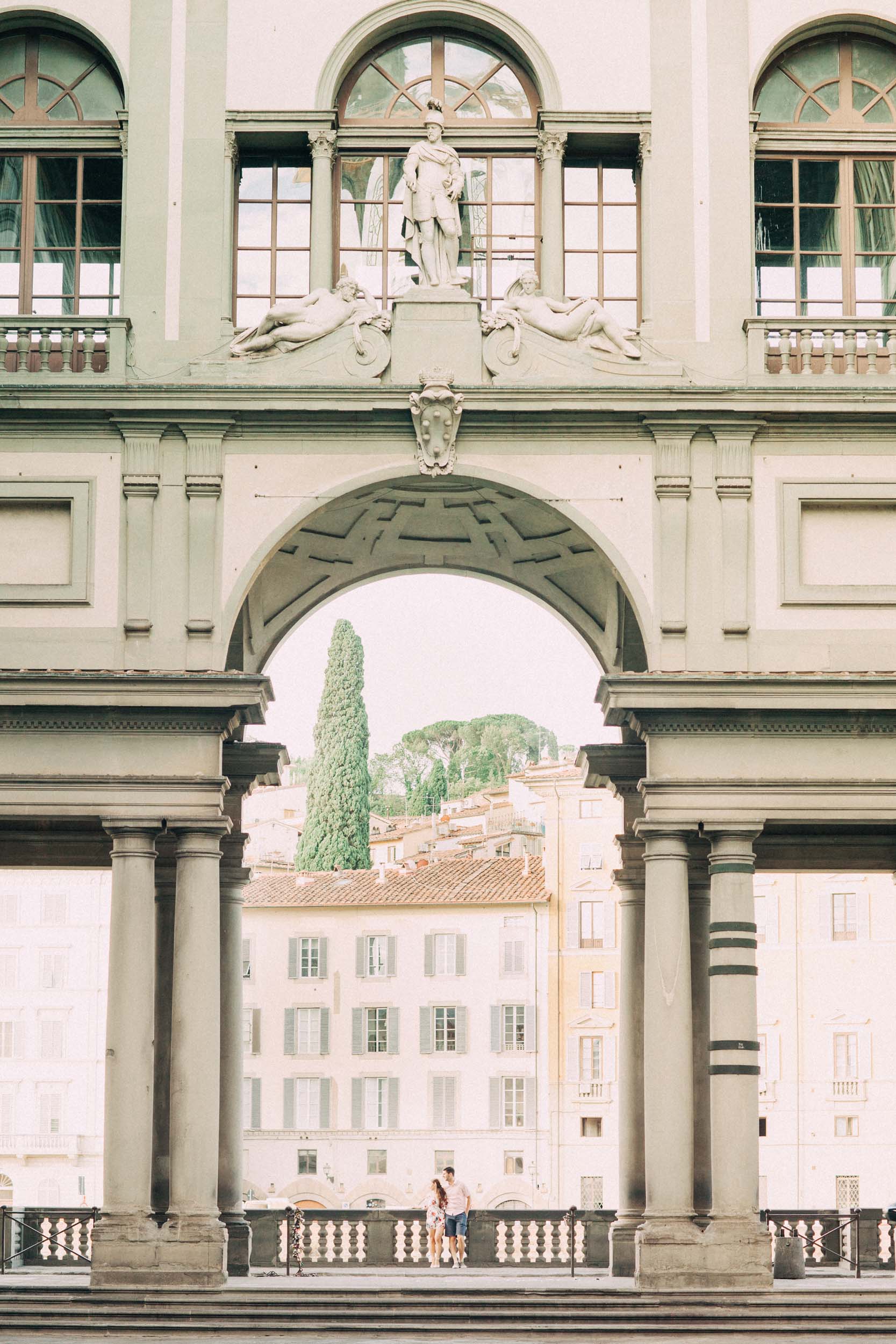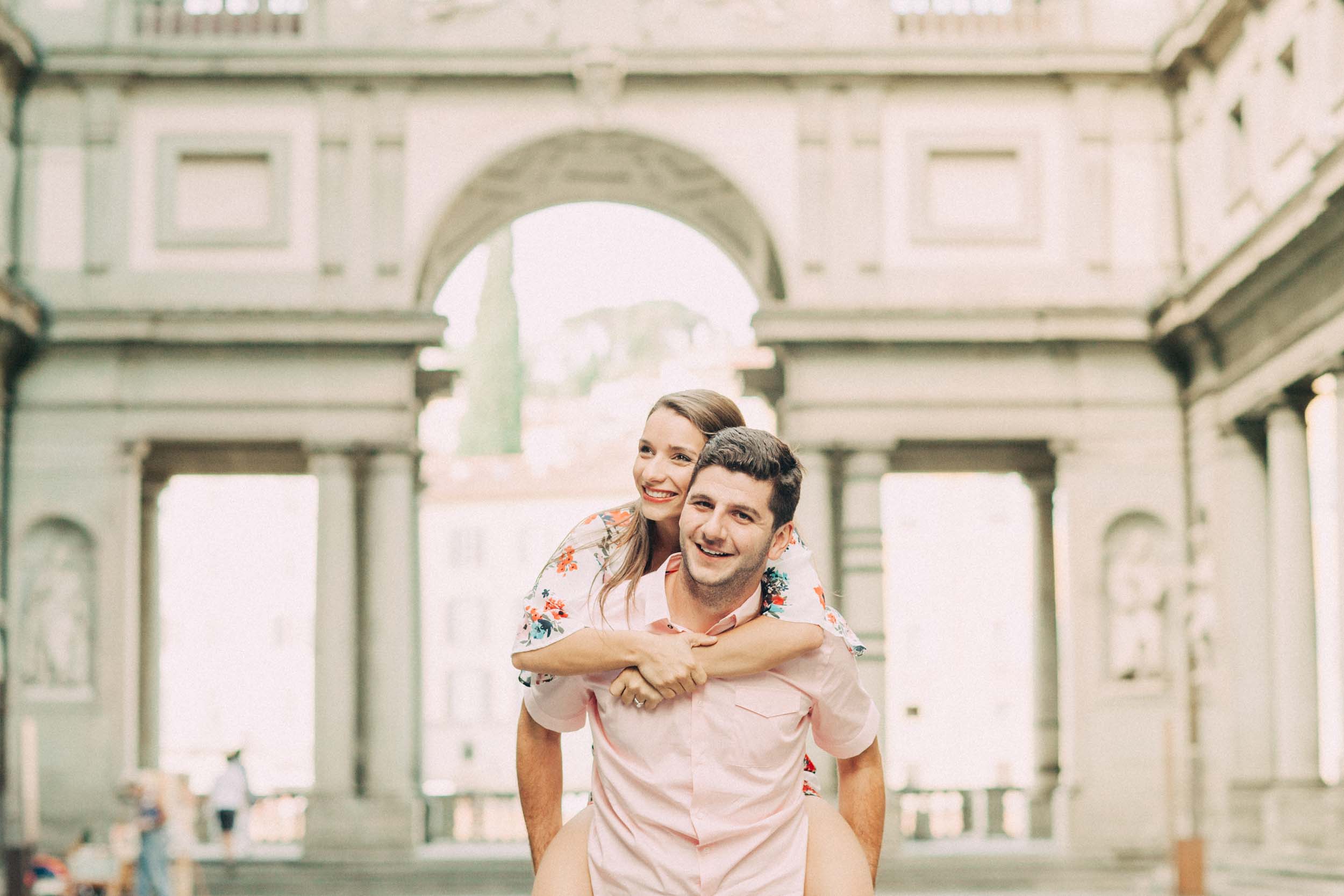 See more: couples – Florence – honeymoon – love – newlyweds – romantic getaways