Photo Spots Tamarindo
On the Pacific coast of Costa Rica, just a short flight from San Jose, the laid-back province of Guanacaste boasts endless stretches of dreamlike sand beaches. A good chunk of them lie in or near Tamarindo, the province's most visited beach town and a true surfer paradise right in Central America. It's not all about beautiful beaches and the ocean views, though. You'll also find tropical national parks, top-notch beach resorts, and an incredible live music scene to cheer your stay. On top of all that, this is one of the most insta-worthy Costa Rican destinations. That's why this blog brings a list of the top 5 places to take photos in Tamarindo. 🇨🇷
Here at Flytographer, we easily connect people with trusted photographers for fun photo shoots and have captured over three million memories worldwide. Today, we asked our local photographers in Tamarindo to show us around all the very best spots for pictures. 
Are you ready to experience what the locals call "pura vida," or the simple and good life, in paradise-like Tamarindo? 😌
TLDR
Are you ready to experience what the locals call "pura vida," or the simple and good life, in paradise-like Tamarindo? 😌
1. Playa Grande
Located within Las Baulas National Park, Playa Grande is renowned for being the most significant nesting site of leatherback turtles in Costa Rica. 🐢Despite being highly protected, the beach is accessible to the public, inviting everyone to bask in its pristine beauty and warm, crystal-clear waters. This popular spot attracts surfers of all levels, including beginners seeking gentler waves, but if you're in the mood for relaxation, look no further. This seemingly deserted beach provides the ideal setting for some much-needed tranquility. You can stroll along the shoreline, admiring the grassy dunes and coastal vegetation while immersing yourself in the tropical atmosphere and, of course, capturing that perfect beach photo. 📸
A small trail at the beach's northern end leads to Playa Ventanas, a snorkeling haven with calmer waters. To the south of the beach, the Tamarindo Estuary divides Playa Grande Town and Tamarindo. A must-do adventure when visiting Guanacaste is an estuary tour on a boat or a kayak, where you can spot the stunning wildlife, from crocodiles and howler monkeys to colourful birds — you can even hop off the boats to hike through the mangroves and experience nature up close.
Look amazing in photos
Get 50+ insider tips on how to prepare, what to wear, and easy posing ideas for your next photo shoot!
2. Tamarindo Beach
Playa Tamarindo, or Tamarindo Beach, is a lively and stunning beach that's the base of many of those who visit Tamarindo. Its vibrant energy and luxurious accommodations, such as the iconic Tamarindo Diria, make this beach very popular. The long stretch of sand provides a lot of space to spread out your beach towel, soak up the sun, and snap fantastic photos with the palm trees, blue sea, and surfers in the background. Speaking of surfers, Playa Tamarindo is famous worldwide for its impressive waves. If you're a first-timer, you can find a wealth of instructors and surf camps giving surf lessons and also venture into the waters. 🏄‍♀️Sportfishing is another popular activity, especially with massive marlins living in the area. Although we strongly recommend you admire them rather than fish them.
Sunsets and their stunning display of colours are a must at Playa Tamarindo. Afterward, you can begin to explore the city's exciting nightlife and pick one of the live music venues to dance the night away. If you prefer something more laid-back, stroll down the main boulevard and discover charming boutiques and art galleries.
Pro tip: for the equivalent of 10 USD, you can find another exhilarating way to explore Tamarindo, an ATV tour. You'll find many agencies offering this kind of tour on Tamarindo Beach. All you need to do is choose the one that suits you, ride safely, and have fun.😉
3. Playa Langosta
Just a short seven-minute ride from Playa Tamarindo lies the stunning and secluded paradise of Playa Langosta. Its tranquil vibes and unspoiled beauty make it one of the best places to take photos in Tamarindo. During low tide, the rocks along the shore turn into tide pools, providing the perfect natural spot to unwind and relax while admiring the tropical surroundings. Here, you can spot small fish, crabs, and a beautiful variety of seashells. 🐚 The beach's coastal vegetation and trees are also home to monkeys, iguanas, and an array of coulorful birds. Don't miss the opportunity to witness the spectacular sunsets, where the dusk hues and beautiful light complement the white sand, black rocks, vibrant blue sea waters, and lush vegetation, offering nature at its finest. ✨
Off the beach, you'll find a few lovely boutique hotels and cafes that offer a tranquil alternative to the hustle and bustle of the city while still being conveniently close to it.
4. Playa Hermosa
Each beach in Guanacaste has its own unique charm, and Playa Hermosa is no exception. This idyllic two-kilometre stretch of gray sand is surrounded by rolling hills and an exuberant tropical forest, providing an enchanting backdrop to the glorious Papagayo Bay. While it's a little over an hour's ride from Tamarindo, Playa Hermosa is a perfect day-trip destination from the city. You can relax under the shade of palm and fig trees, enjoy a swim in the calm waters or indulge in water activities such as scuba diving, snorkelling, kayaking, paddle boarding, and fishing. Catamaran day tours are also available to explore the coast.🛥️
For those looking to explore on land, horseback riding is a delightful way to experience this piece of heaven. While Playa Hermosa has a few restaurants that serve excellent meals, it's not an ideal place to enjoy the nightlife. However, neighbouring Playa del Coco offers a mix of bars, restaurants, and casinos, providing the perfect combination of relaxation during the day and entertainment at night. 🕺
5. Playa Avellanas
Playa Avellanas may be off the beaten path, but it's just as beautiful and fun as other beaches in Tamarindo. The secluded character of this beach is perfect for those seeking peace of mind while sunbathing or lounging under the palm trees. Take a walk along the coast and snap some photos on the rocks that, when the tide allows, become natural pools. During high tides, you can watch surfers catching perfect tubes. 🌊
To make the most of your full day on the beach, head to Lola's, a beachfront restaurant that is a must-visit while on Playa Avellanas. Besides delicious food and drinks, Lola's has plenty of colourful hammocks among towering palm trees overlooking the ocean — a dreamy place to relax and an Instagram-worthy background for your photos. It gets even better! Lola's offers yoga classes a few days a week, so you can walk in and get an extra dose of mindfulness while feeling the breeze of the sea. Don't forget to say hi to their pet pig, Lolita. 🐷She's a star of the area, along with all the natural beauty that makes this beach one of the best places to take photos in Tamarindo.
Capturing Memories in Tamarindo
There's no shortage of adventures and beauty to be found in the Tamarindo and the Guanacaste region, and everything is easily accessible though the international airport at Liberia.  ✈️
If you get the chance, make sure to explore the area to the fullest. Extra honourable mentions go to Playa Flamingo, Playa Conchal, and Witch's Rock. There are also plenty of popular tours available from Tamarindo. For more nature, you can head to Monteverde Cloud Forest, Tenorio Volcano National Park Reserve, and Rincon de la Vieja National Park. The latter is an unbeatable way to experience a volcano hike, delightful mud baths, and natural hot springs. Don't miss the chance to take an adventure tour of Arenal Volcano National Park and of the Rio Celeste waterfall where you'll find some adorable sloths. For more immersion into the "pura vida" way of life of Costa Ricans, head to one of the several haciendas in the area. These are large ranches with various activities, from horseback riding to cattle ranching and even zipline, you name it.
"Mariana is amazing! She's communicative, warm, friendly, professional, and very talented. It's not easy to manage to photograph young kids, and we are thrilled with the photo gallery. Mariana engaged with our kids made it fun and gave us guidance for great photos. We are extremely happy with our experience from start to finish and now have beautiful photos to save and share for a lifetime."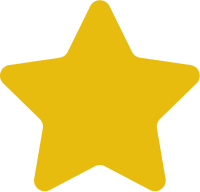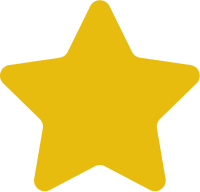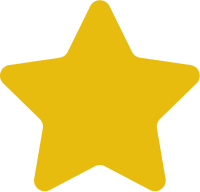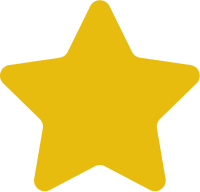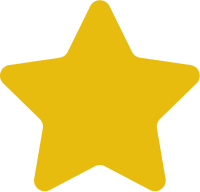 Sonia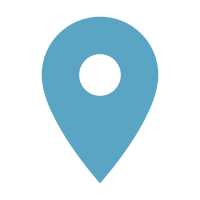 "Loved working with Mariana, she is an absolutely amazing person, and we are in love with the photos! This was our first time doing a photo shoot like this, and Mariana did a great job making us feel comfortable and directing us into natural poses. She was amazing at picking out the best shots while walking the beach."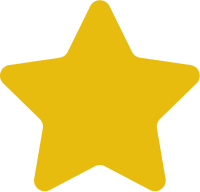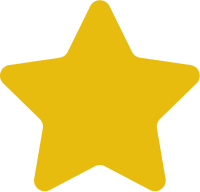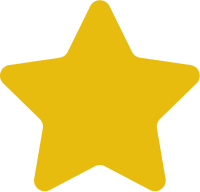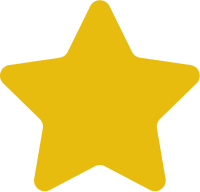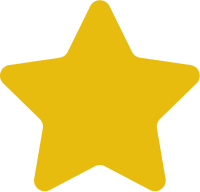 Brent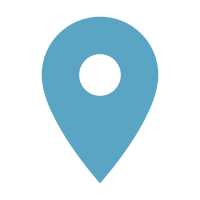 "Mariana was wonderful. The photos are amazing. She was very engaging with the kids and brought bubbles and had a lot of energy to bring out their best even early in the morning."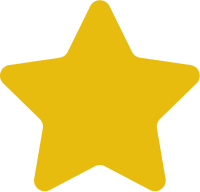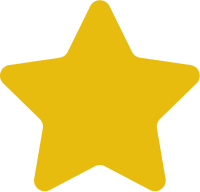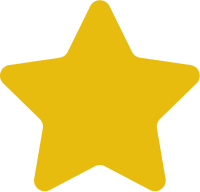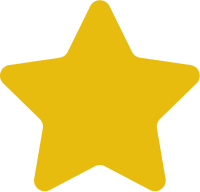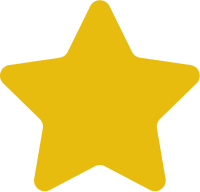 Evelyn