Rising dramatically from the Adriatic Sea, Dubrovnik's popularity skyrocketed recently thanks to its appearance in Game of Thrones, but this walled city has always been a jewel in Europe's crown. Now a UNESCO World Heritage Site, Dubrovnik allows the historical imagination to go crazy, with solid stone fortresses and narrow cobbled streets ripe for exploration. Read on for the best places to take photos in this stunning seaside destination.
Old Town
The highlight of Dubrovnik's medieval Old Town are the wonderfully well-preserved city walls. Pay the fee to walk the walls (because you should if you're in Dubrovnik), but go early and take in the stunning medieval architecture and the sparkling sea views.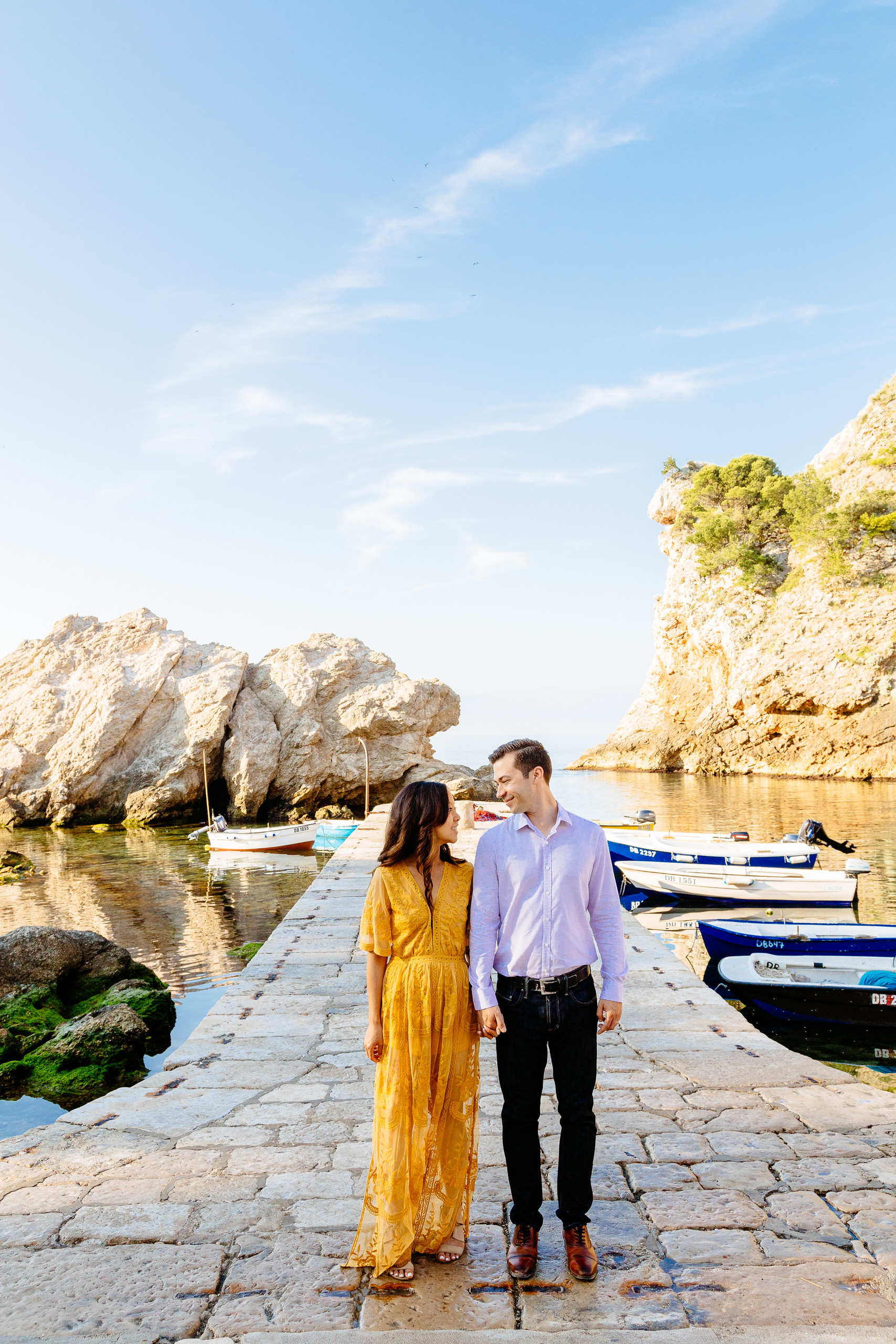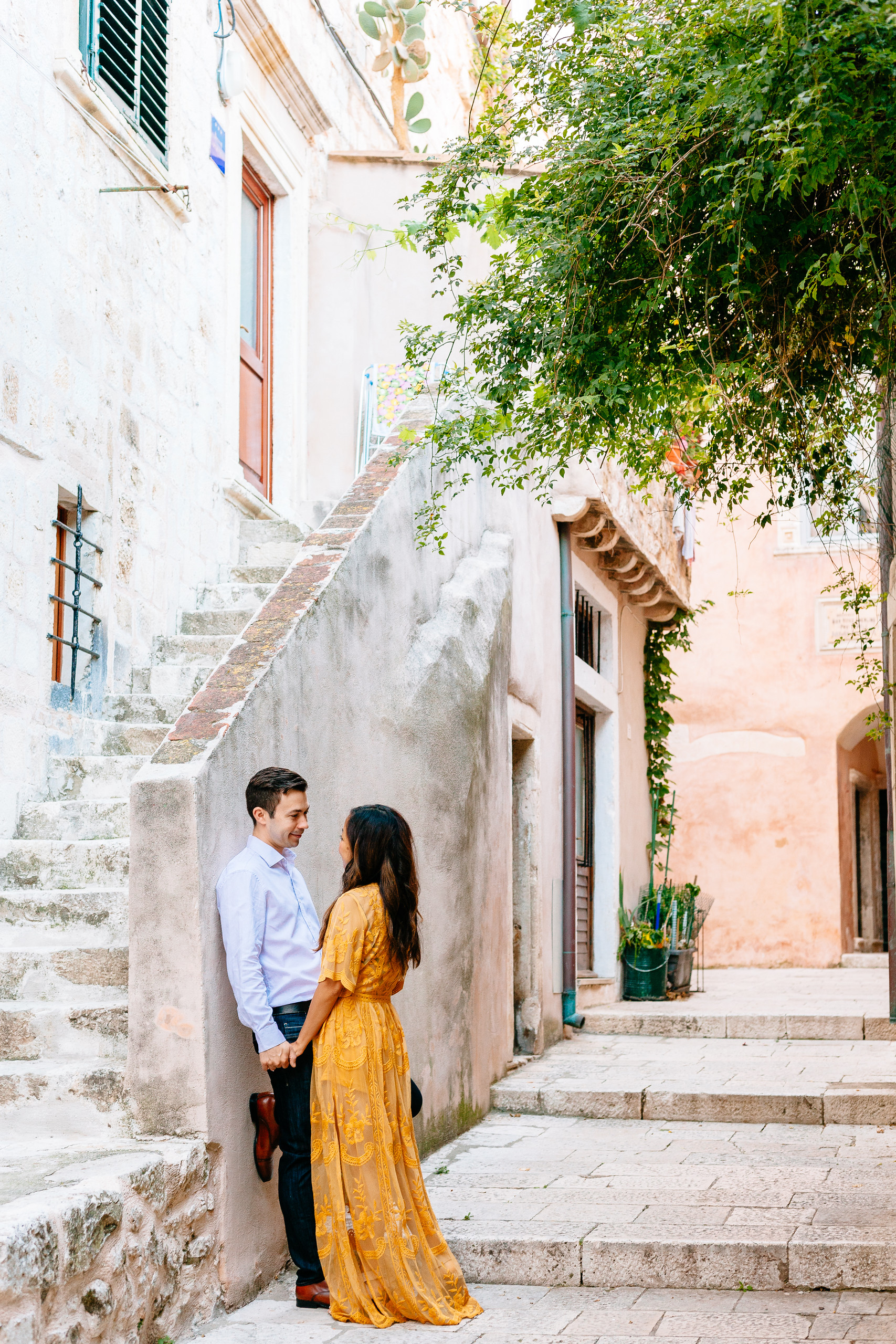 Old Port
Now that you've walked Dubrovnik's famous walls, head to Old Port and take in just how imposing they really are. This peaceful spot is a great place to linger over beautiful sea views.
Dubrovnik Cable Car
Ride the cable car from Old Town to Srđ mountain for unforgettable aerial views. Our advice? Time your trip with golden hour for the most photo-worthy panoramas.
Side Streets of Dubrovnik
Ditch the map and get lost down Dubrovnik's narrow winding streets. Climb the city's steep stone stairways and you'll be rewarded with sweeping views of the city, and possibly your new favourite lunch spot.
Lokrum Island & Port
Just a few minutes from Dubrovnik by ferry, this little island lush with cypress and olive trees is the perfect city escape. Explore the island's botanical gardens, monastery ruins, or take a dip along the coast. Don't forget to peek through the trees to see Dubrovnik from a unique perspective.
See more: Dubrovnik – romantic getaways