See more: couples – anniversary – Amsterdam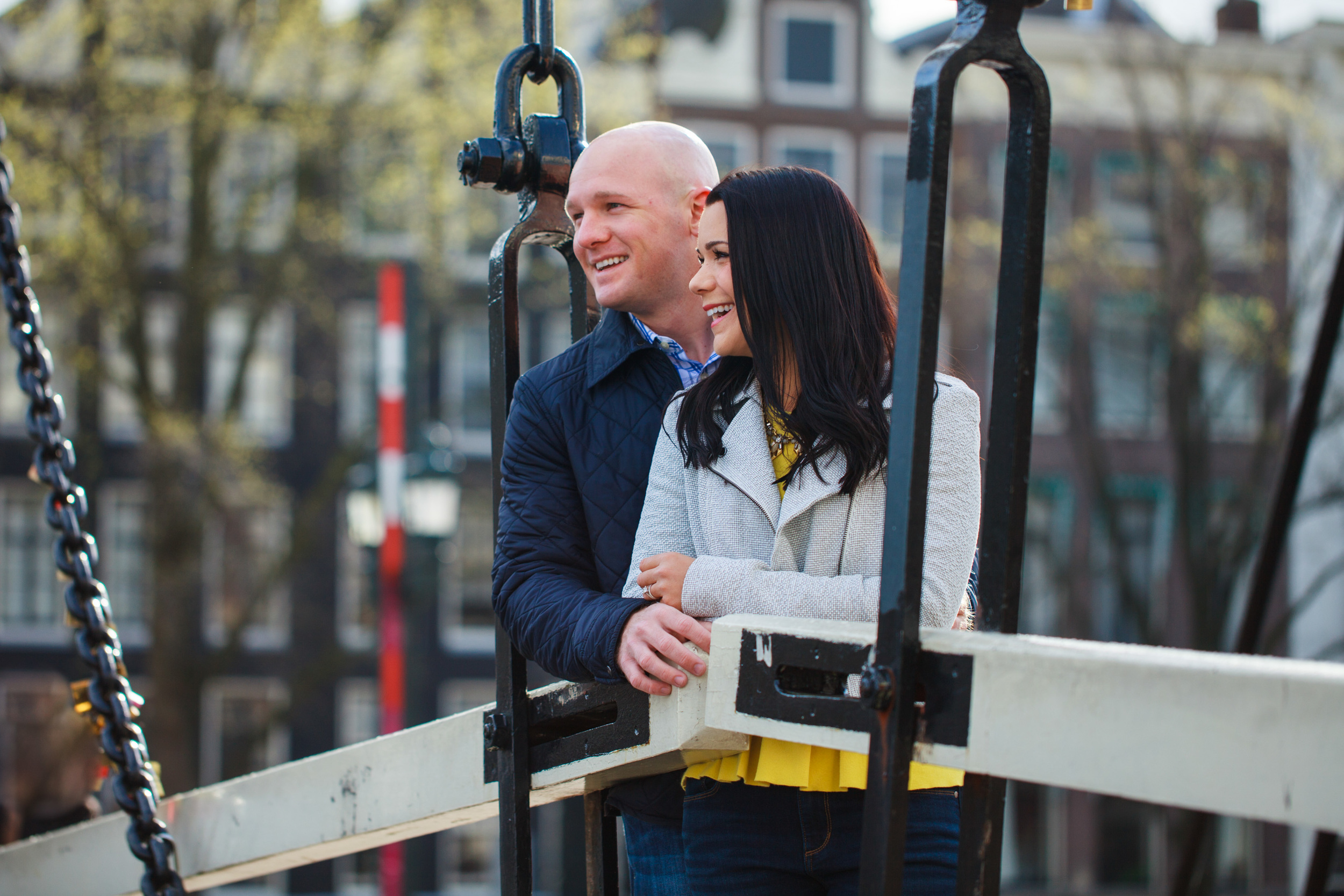 There are so many wonderful ways to celebrate the years spent with your partner, and we're loving this couple's idea to take an anniversary trip to Amsterdam! With the bright flowers, beautiful canals and bikes everywhere, this gorgeous city made the perfect backdrop for capturing the love these two share! Flytographers Marco and Claudia joined in on the fun while these two soaked up the vibrant culture of the city!
"My husband and I decided to celebrate our third anniversary in the Netherlands and Belgium, with our first stop being Amsterdam! We enjoyed wandering around the beautiful Amsterdam canals and cautiously avoiding all the bicycle riders!" – Natalie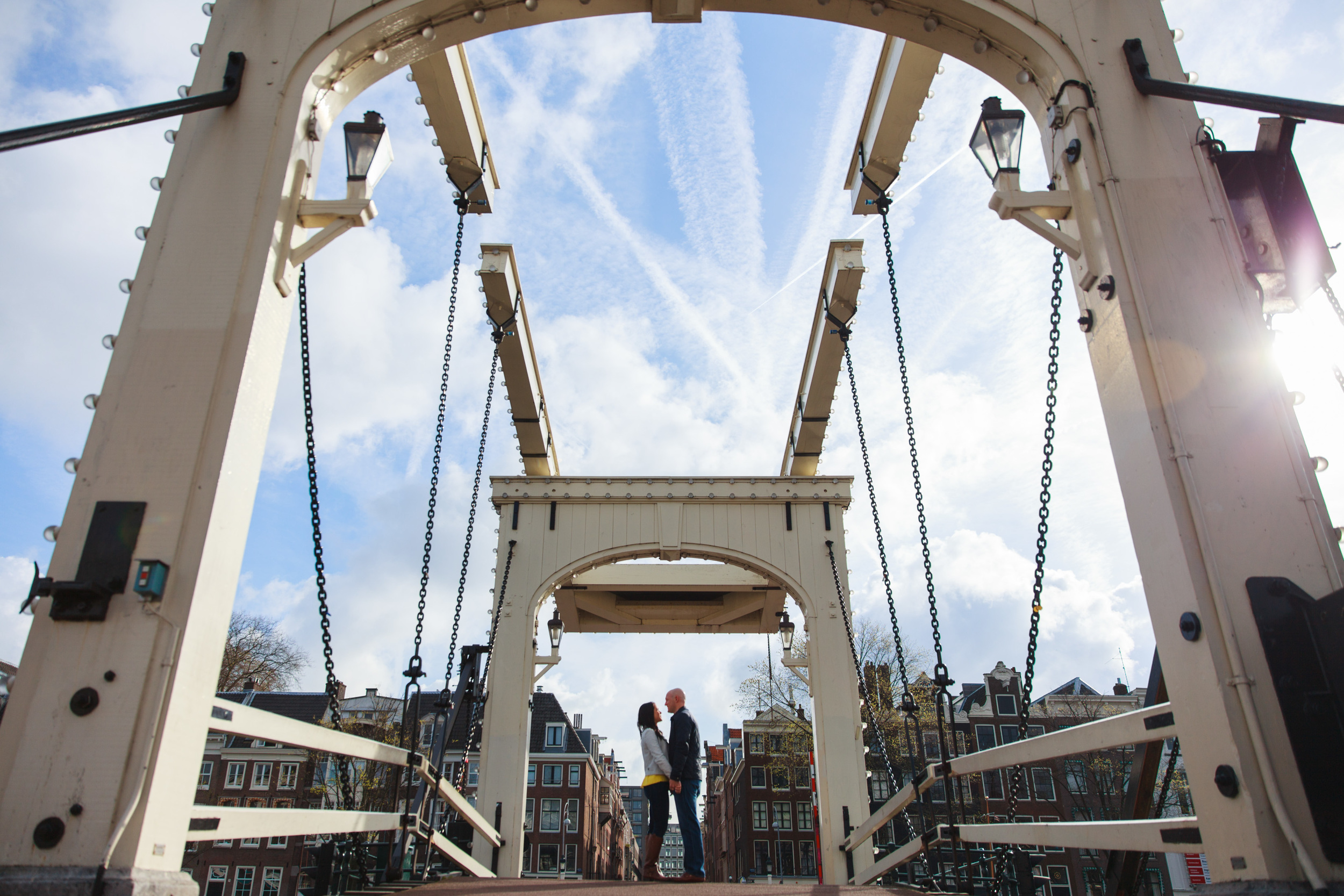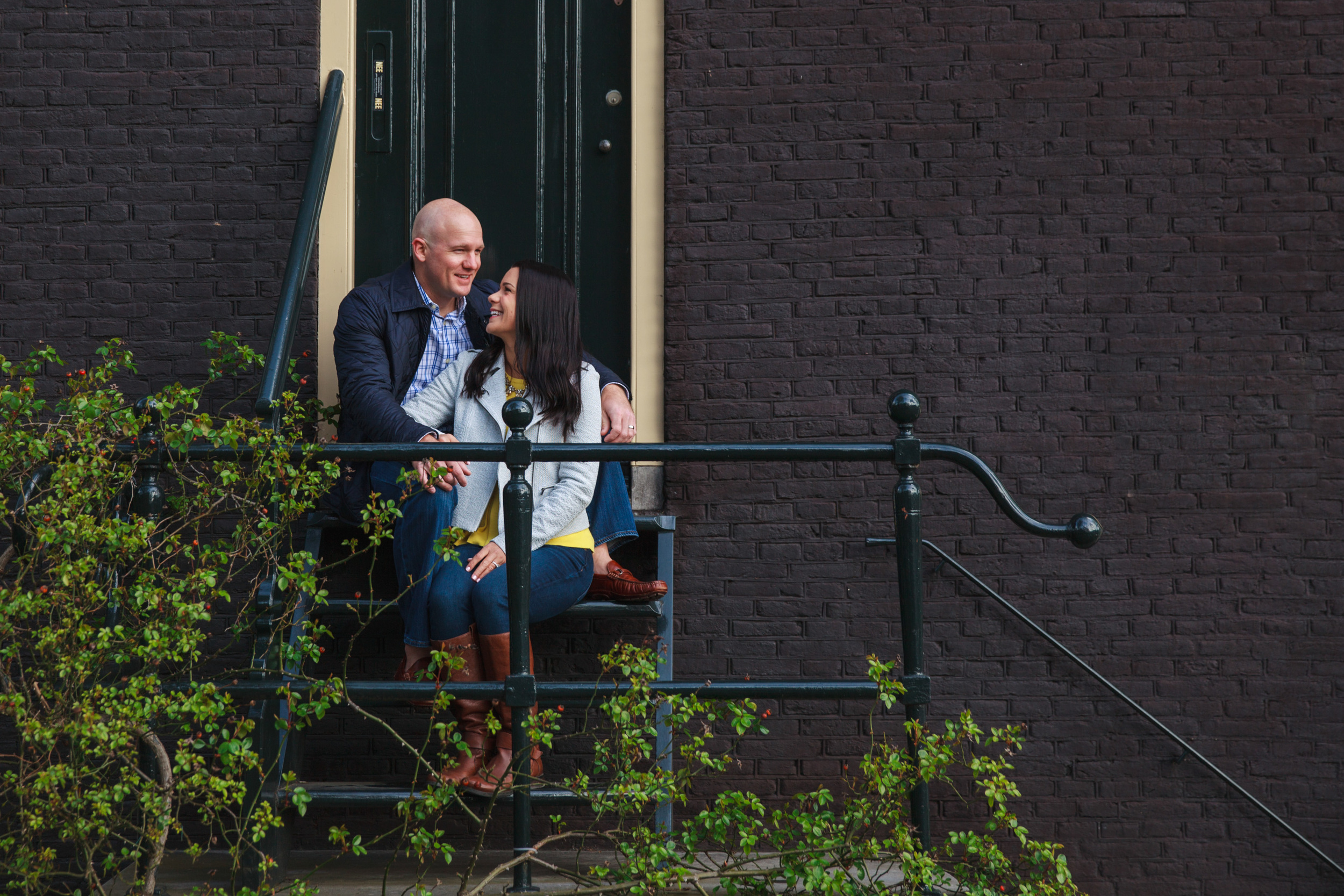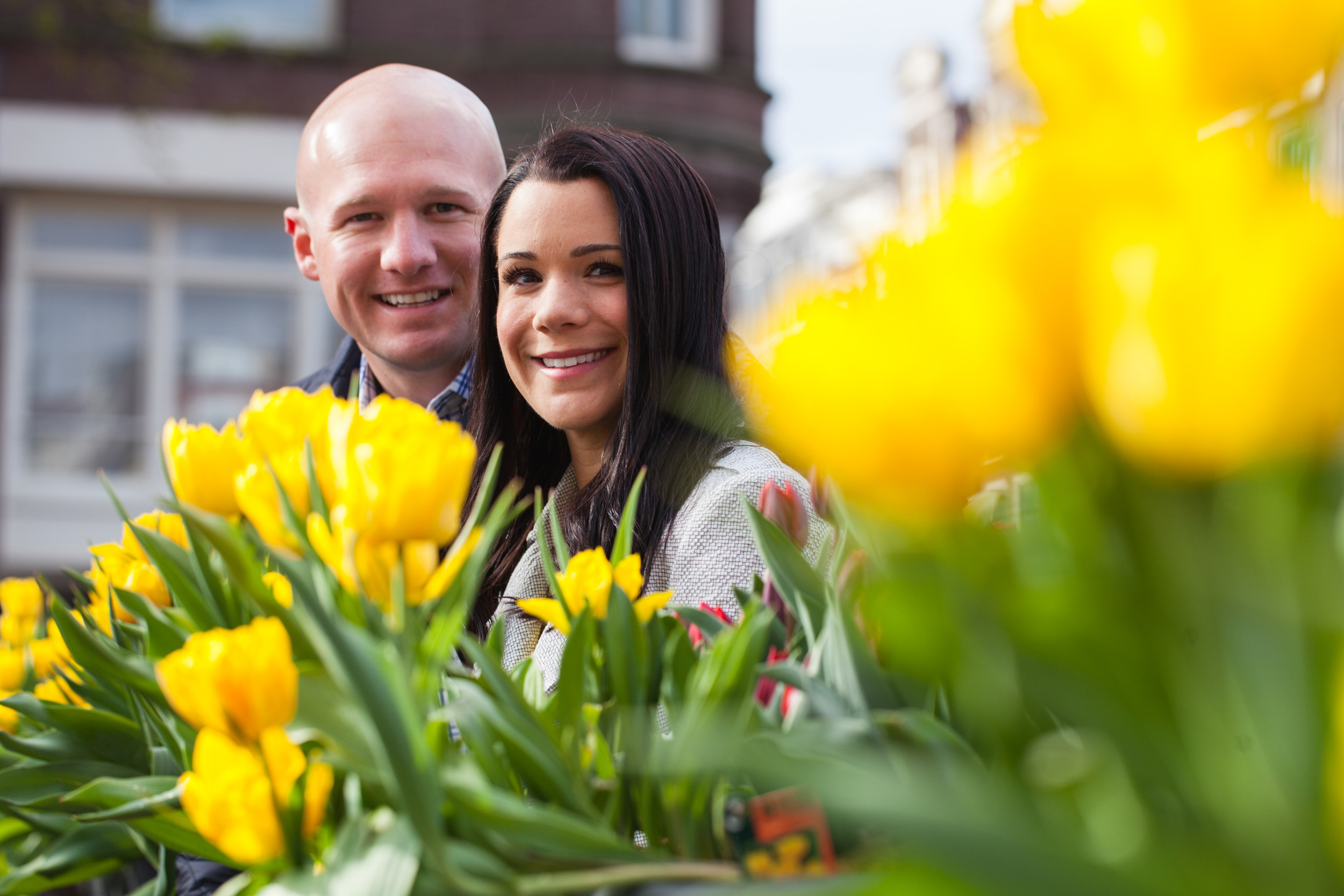 "This was my first time using Flytographer and it was great! The booking process was easy. Our photographer had a great location suggestion since it was a city we had never been to before. Our photographer was wonderful. He was friendly and easy to be comfortable around. He had great ideas for locations/shots and put his ALL into the shoot, including balancing on parking posts 2 feet off the ground and laying on the ground. He even let us ride his own personal bike and ran after us to get the shot! The pictures came out great and are very professional. We will definitely look into using Flytographer again!" – Natalie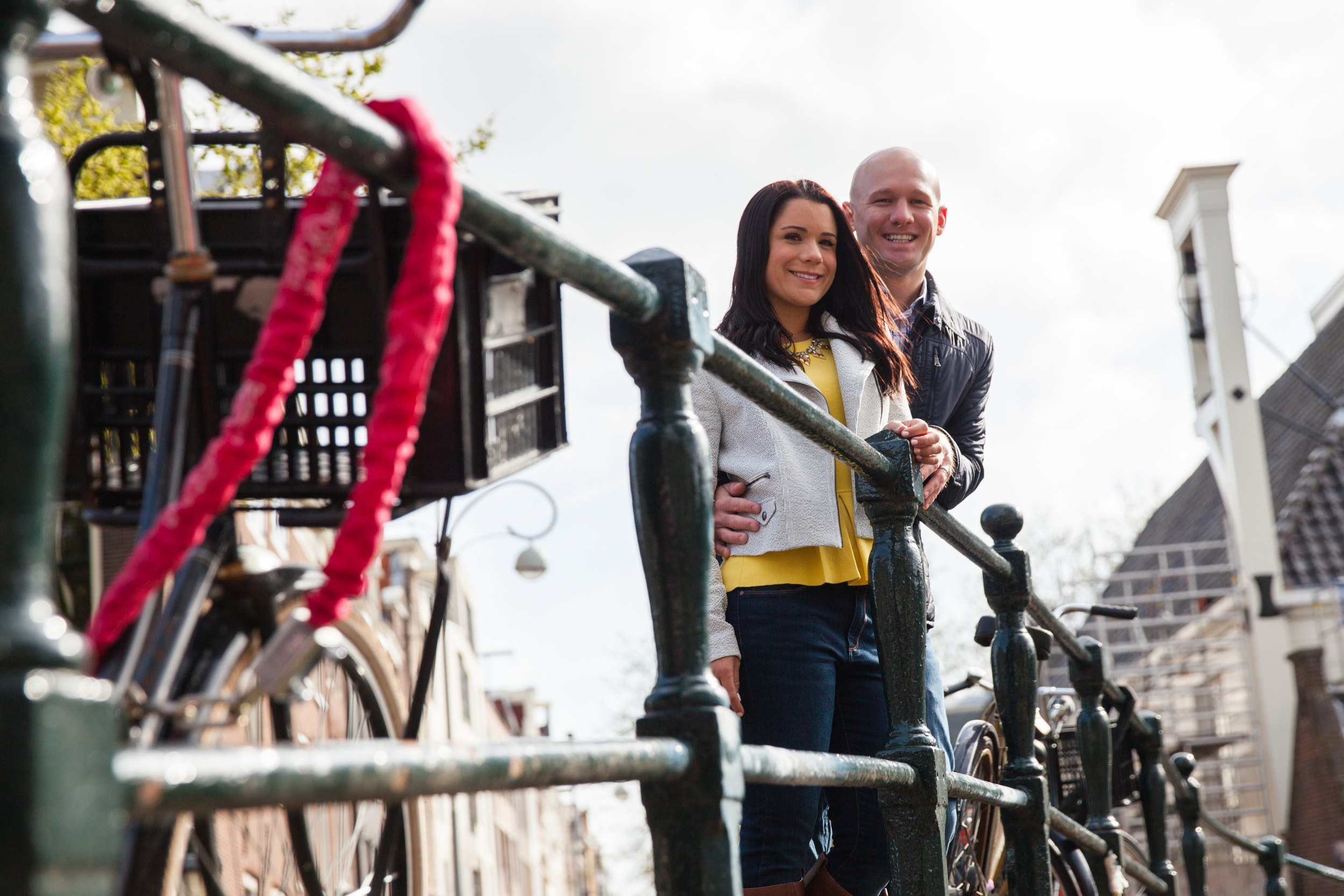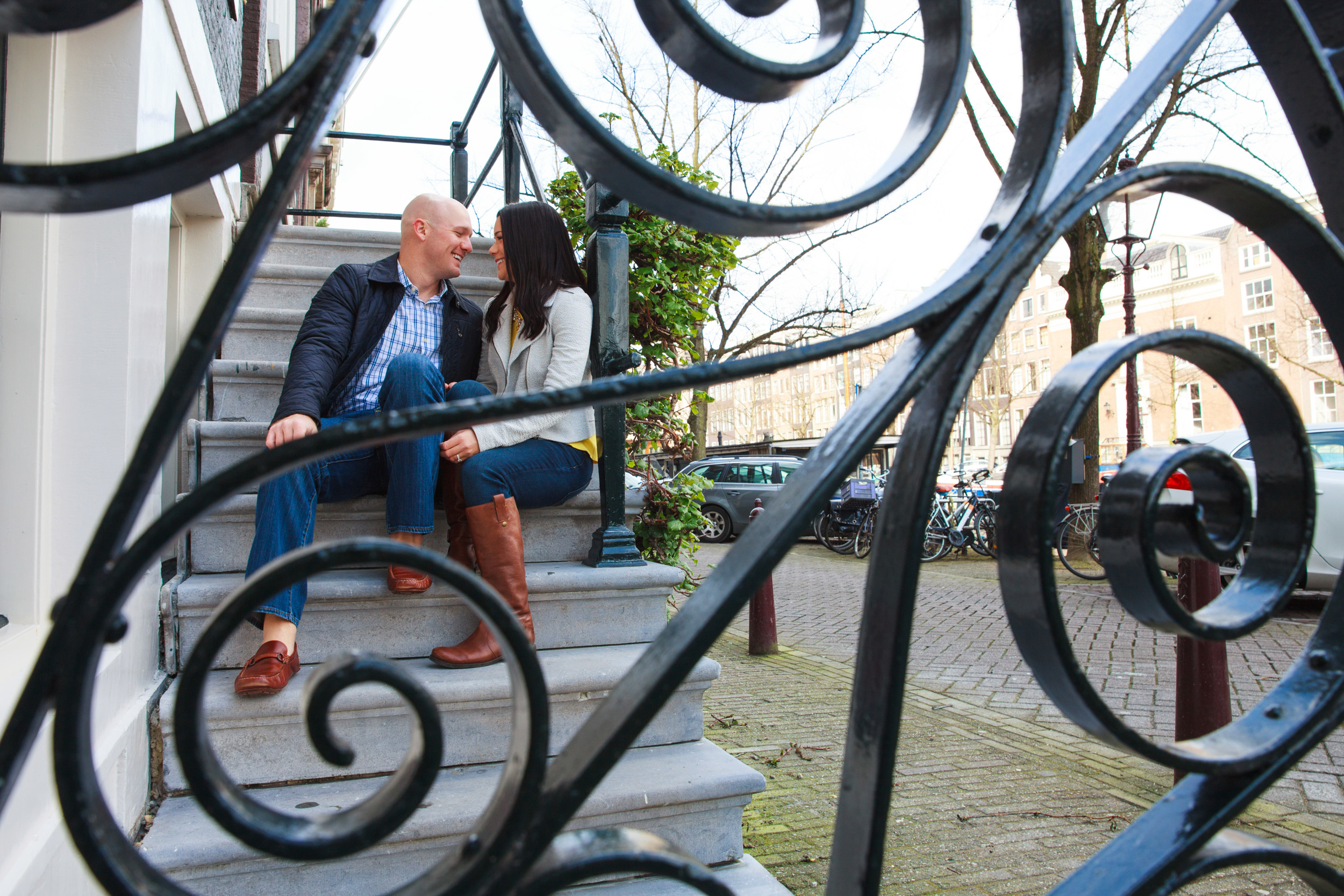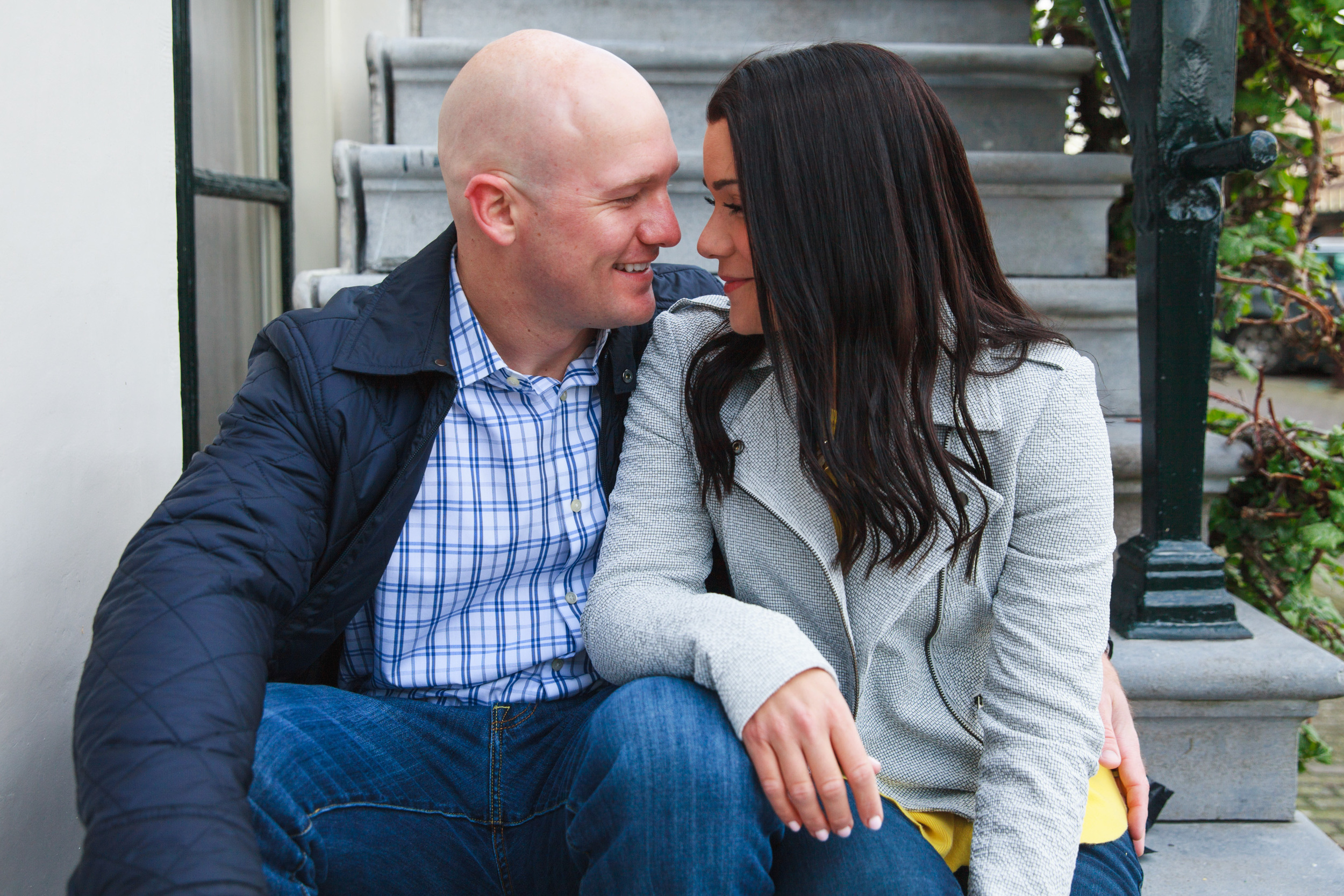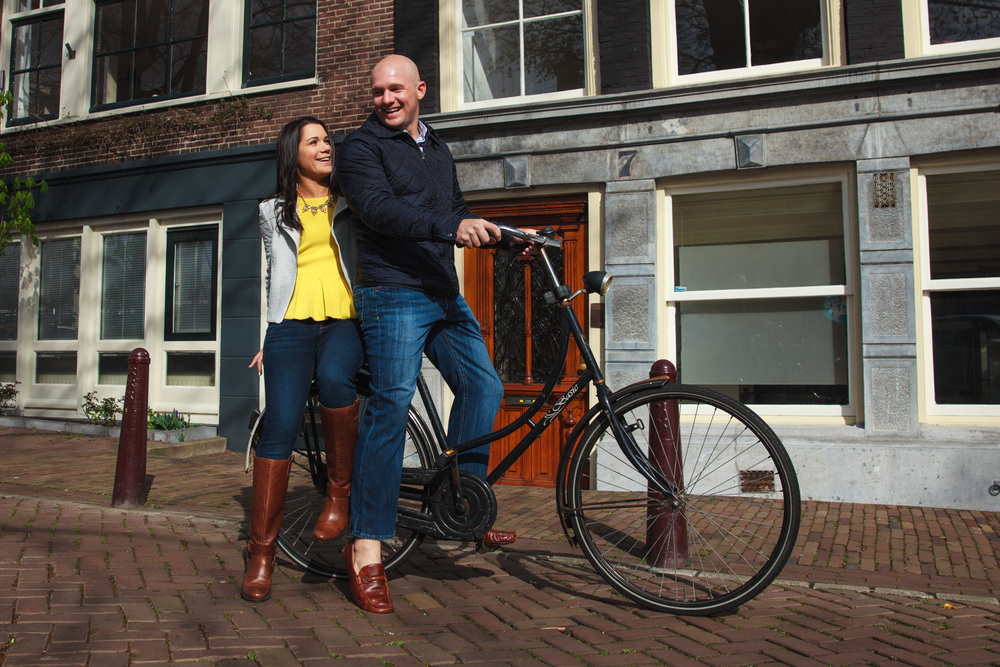 "We are big bike lovers and were so excited when our Flytographer photographer suggested that we hop on his Dutch style bicycle. My husband 'drove' the bike and I got to ride on the back Dutch-style. It was such a fun and unique experience!" – Natalie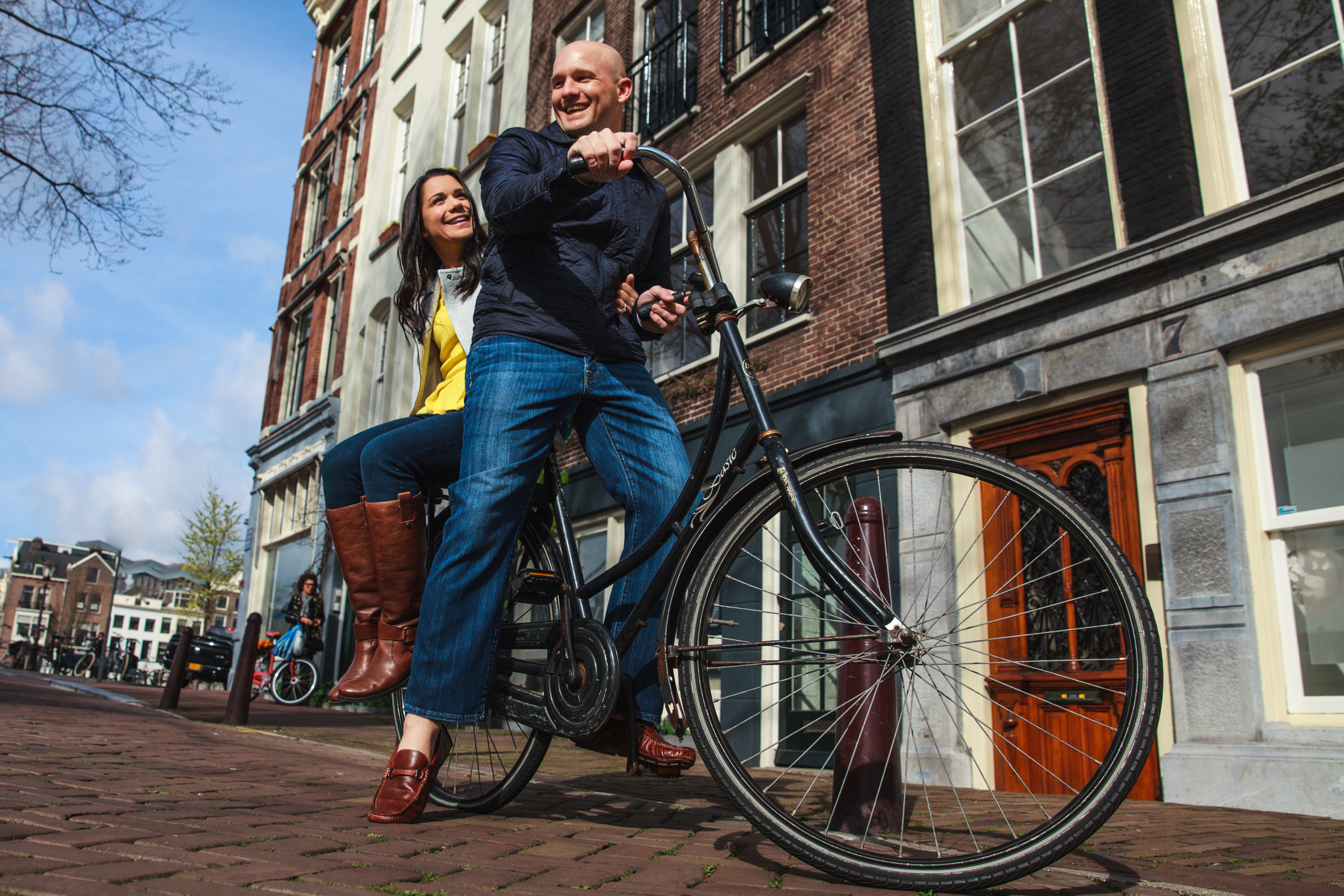 We're looking forward to capturing this couple's next great adventure!