See more: Amalfi Coast – anniversary – beach – couples – romantic getaways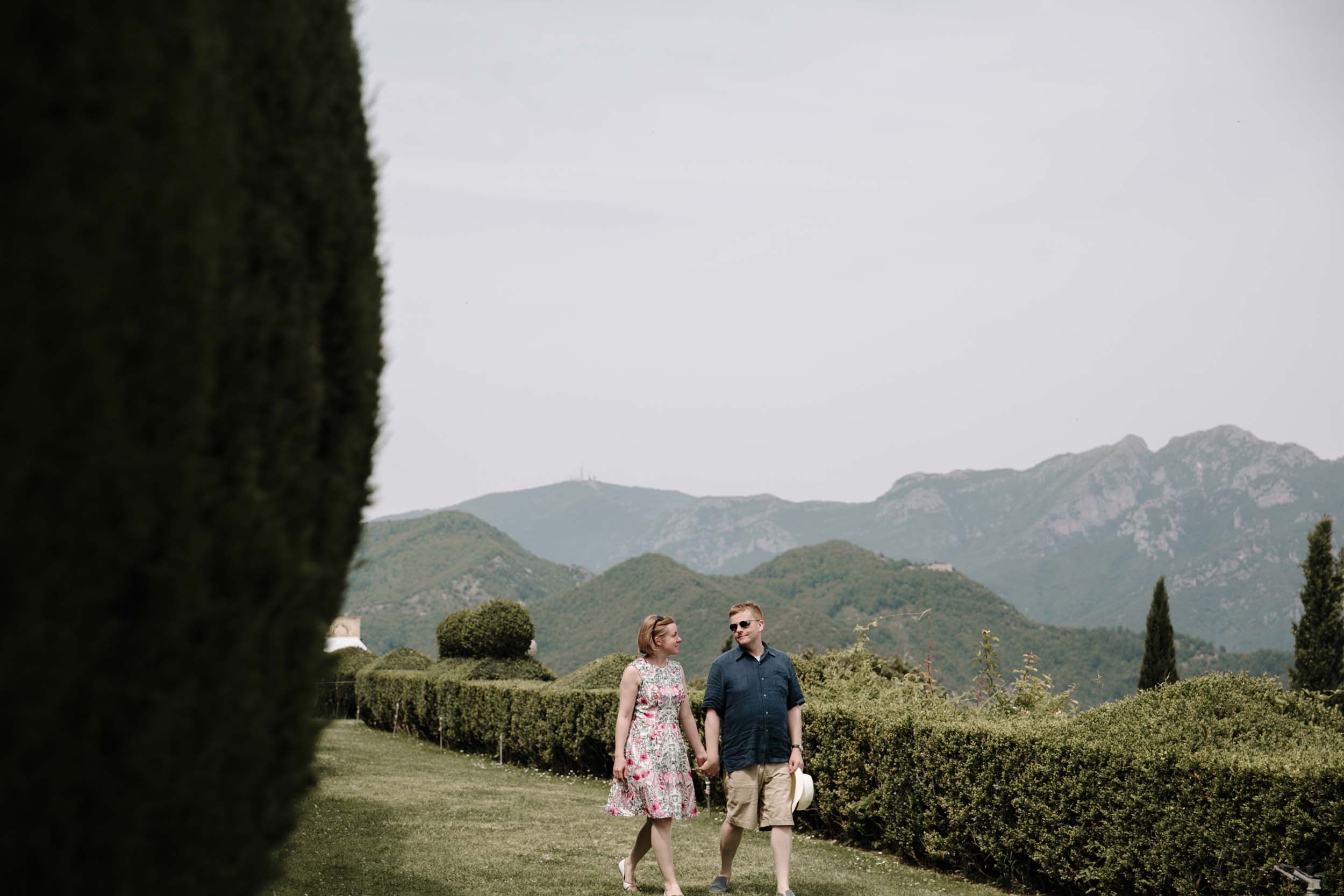 Huw and Lia celebrated a very special wedding anniversary – their 10th! – with a romantic trip to the Amalfi Coast. They reconnected with a kid-free trip exploring the glittering, seaside towns and enjoying some alone time together.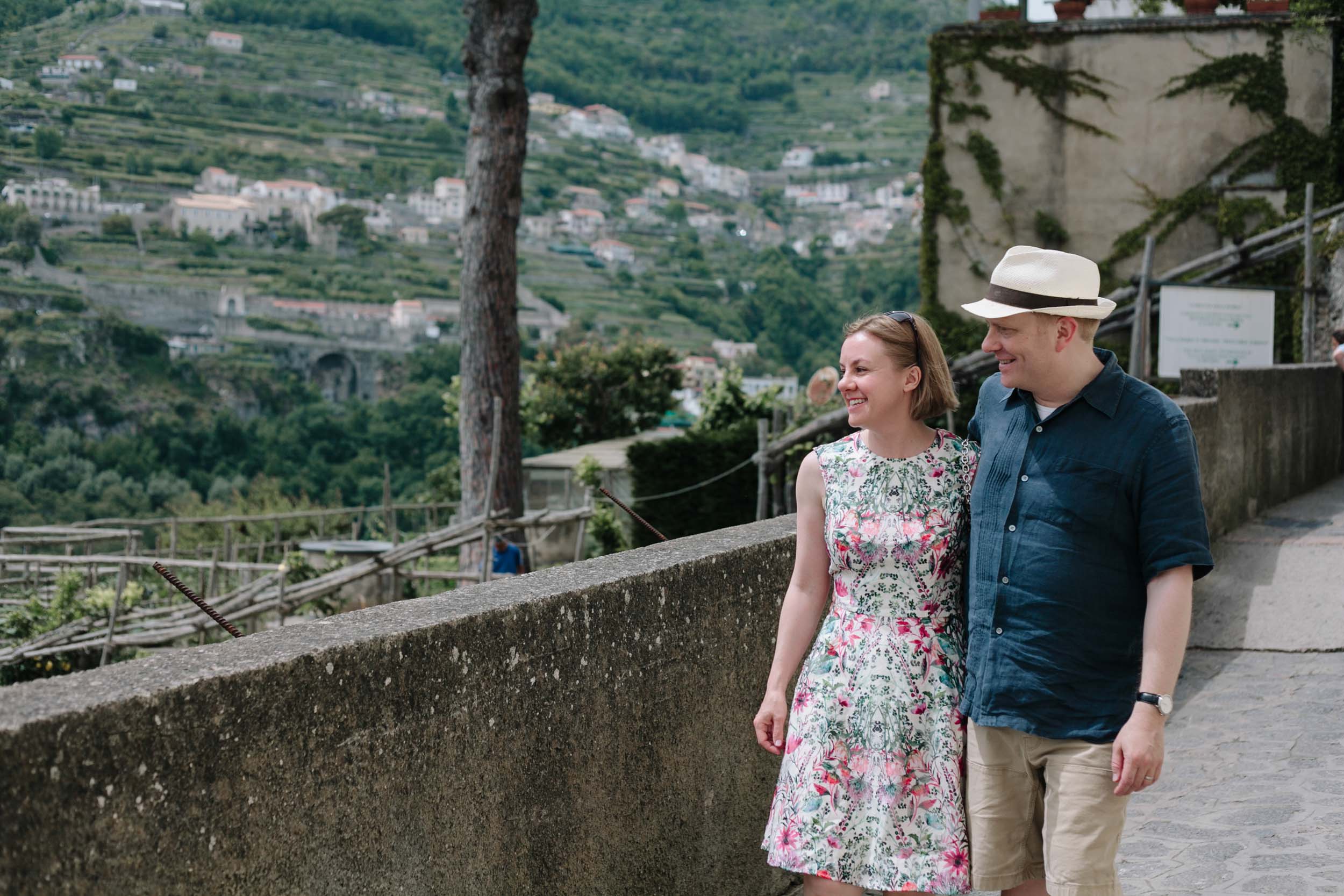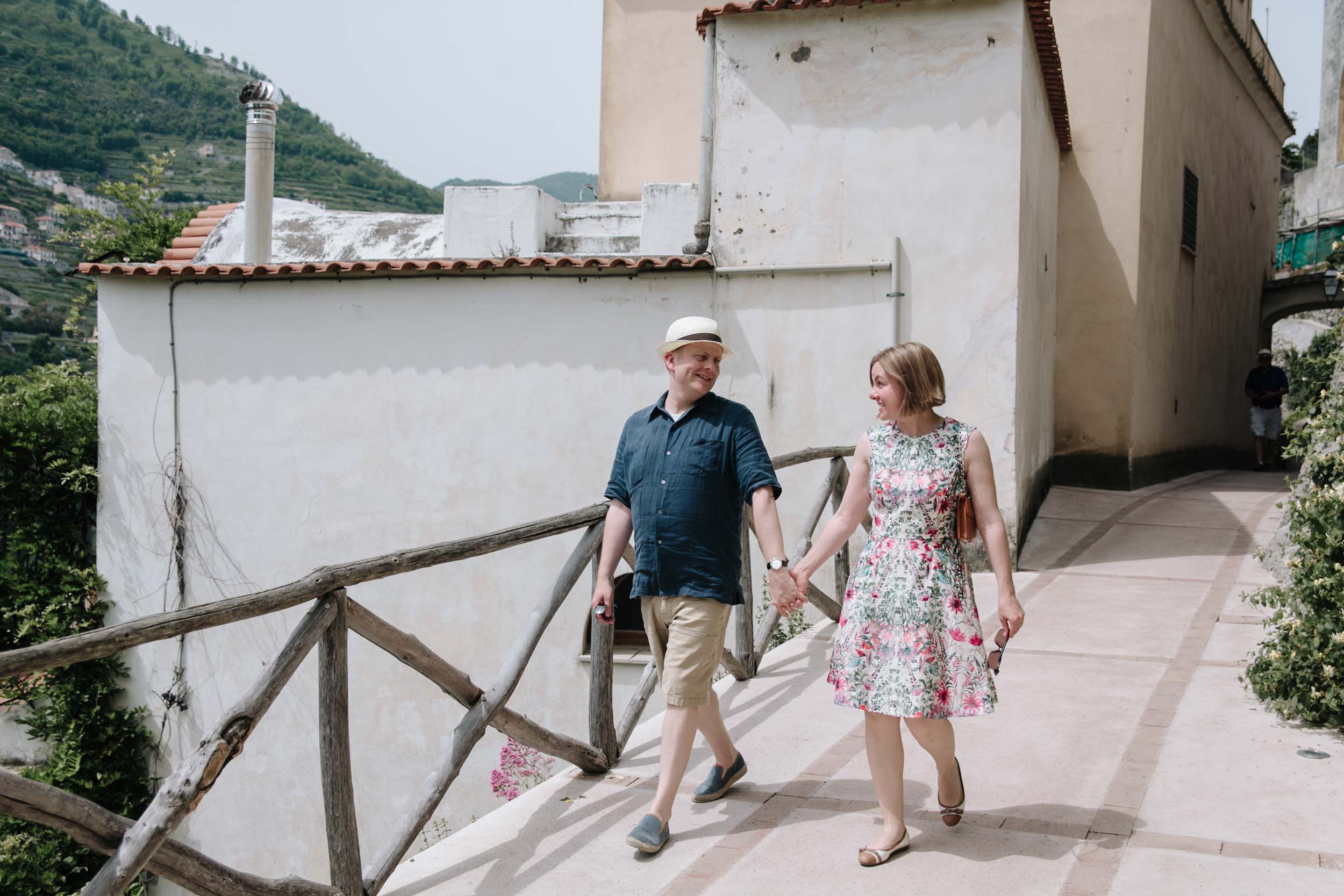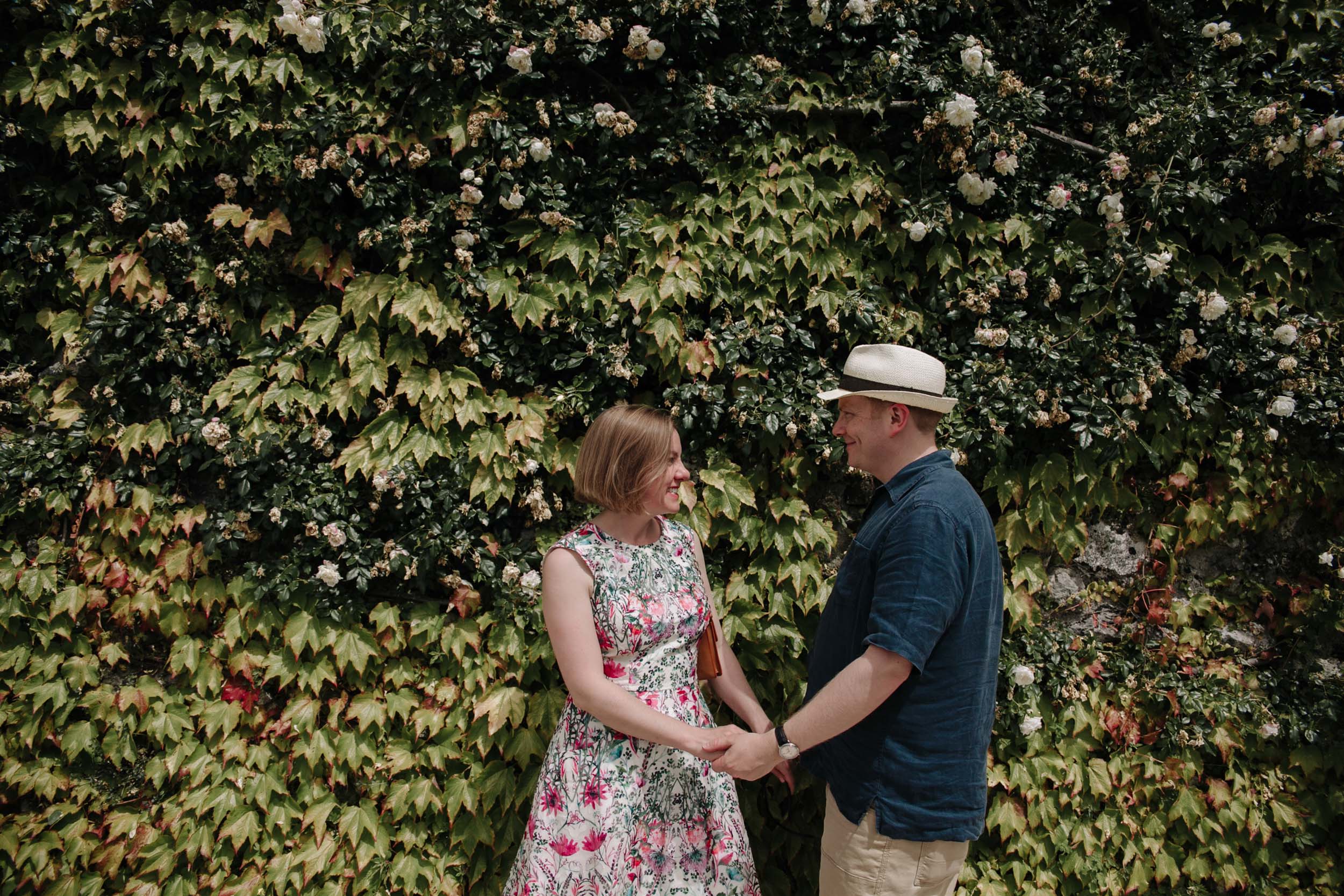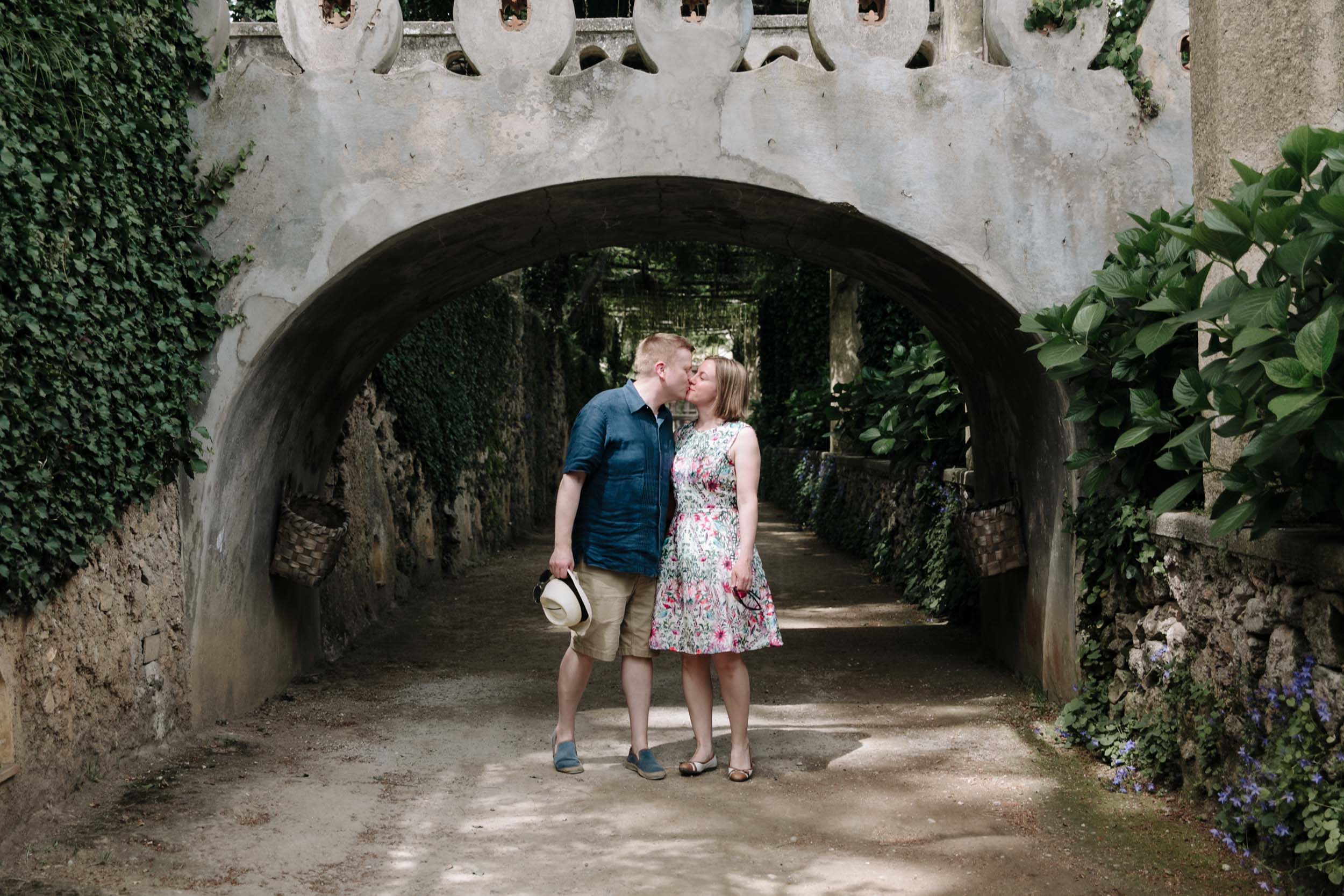 "We took this vacation to Sorrento and the Amalfi Coast to celebrate our 10th wedding anniversary. We have a 3-year-old daughter (who stayed at home with the grandparents), so we took the opportunity to get some rare photos of just the two of us.
"Exploring Ravello, while feeling like rockstars with our very own photographer capturing our time there, was certainly a memorable experience!"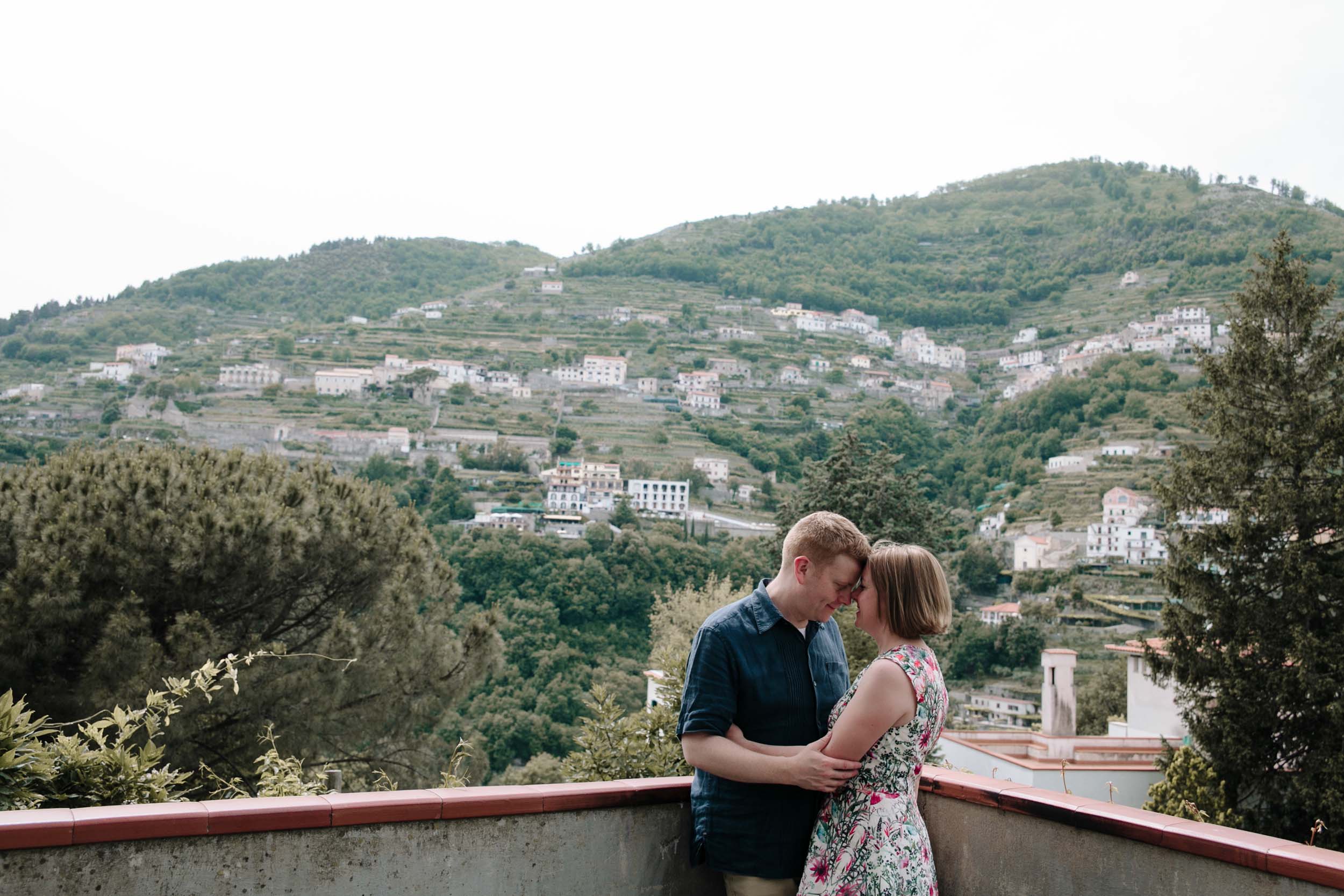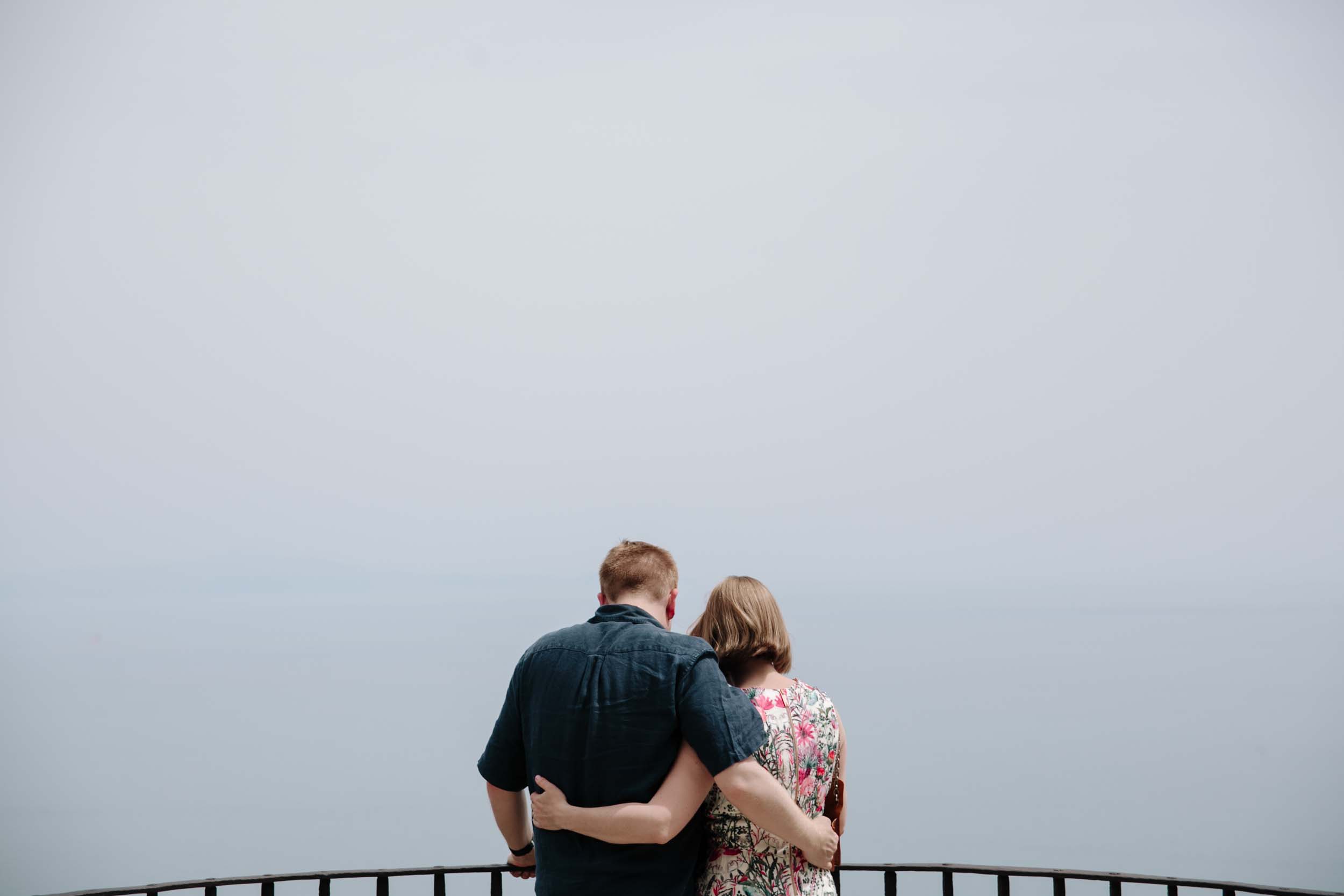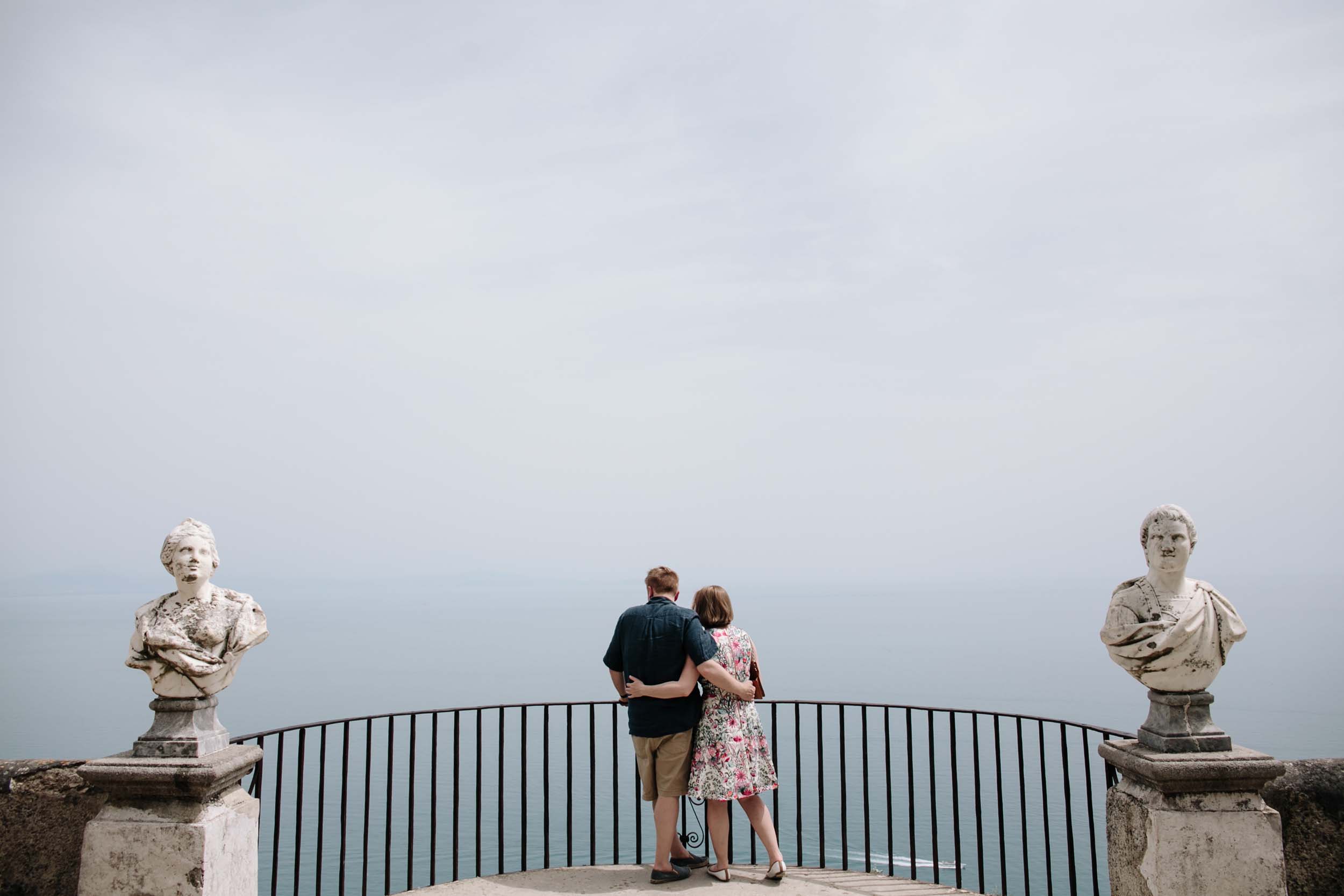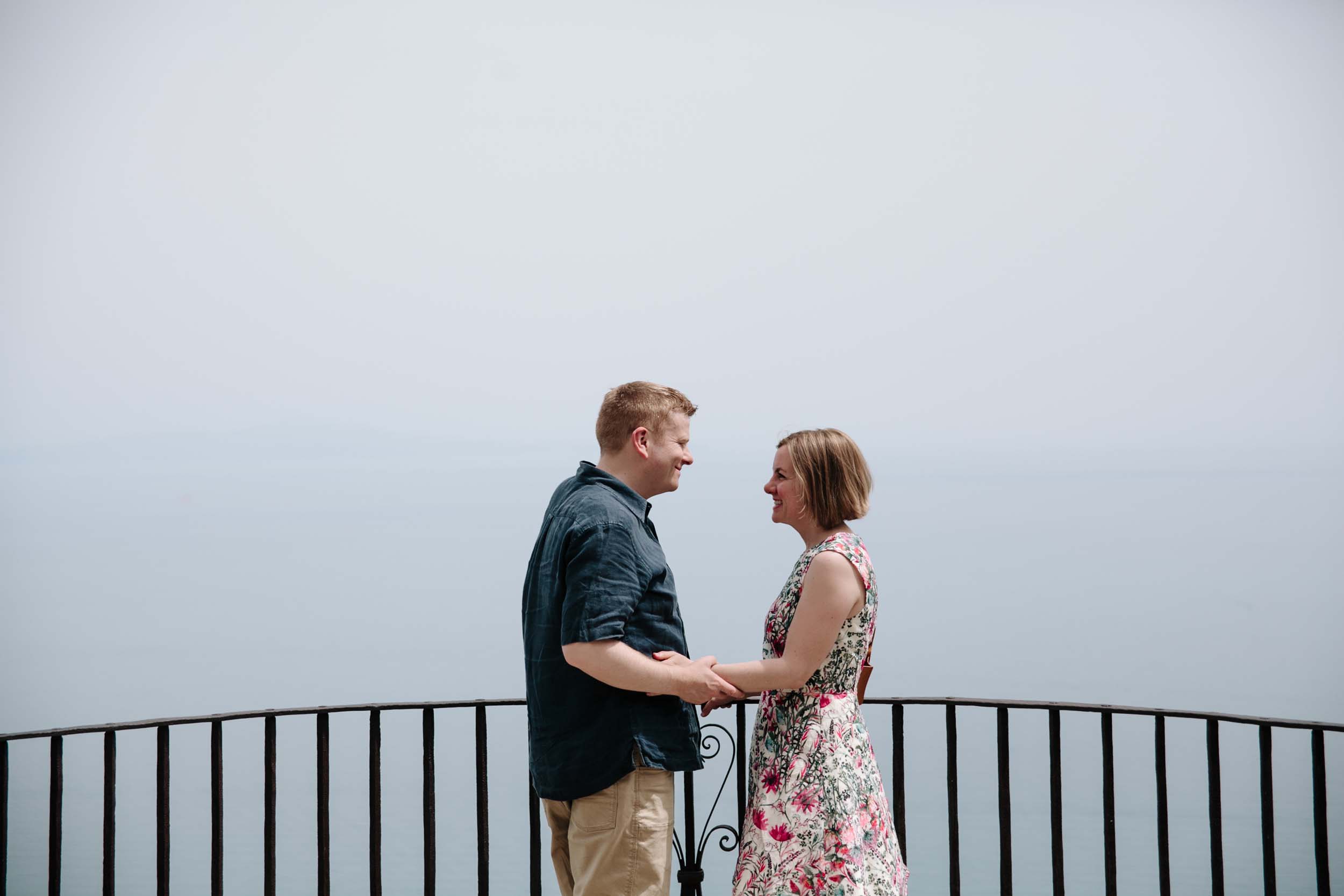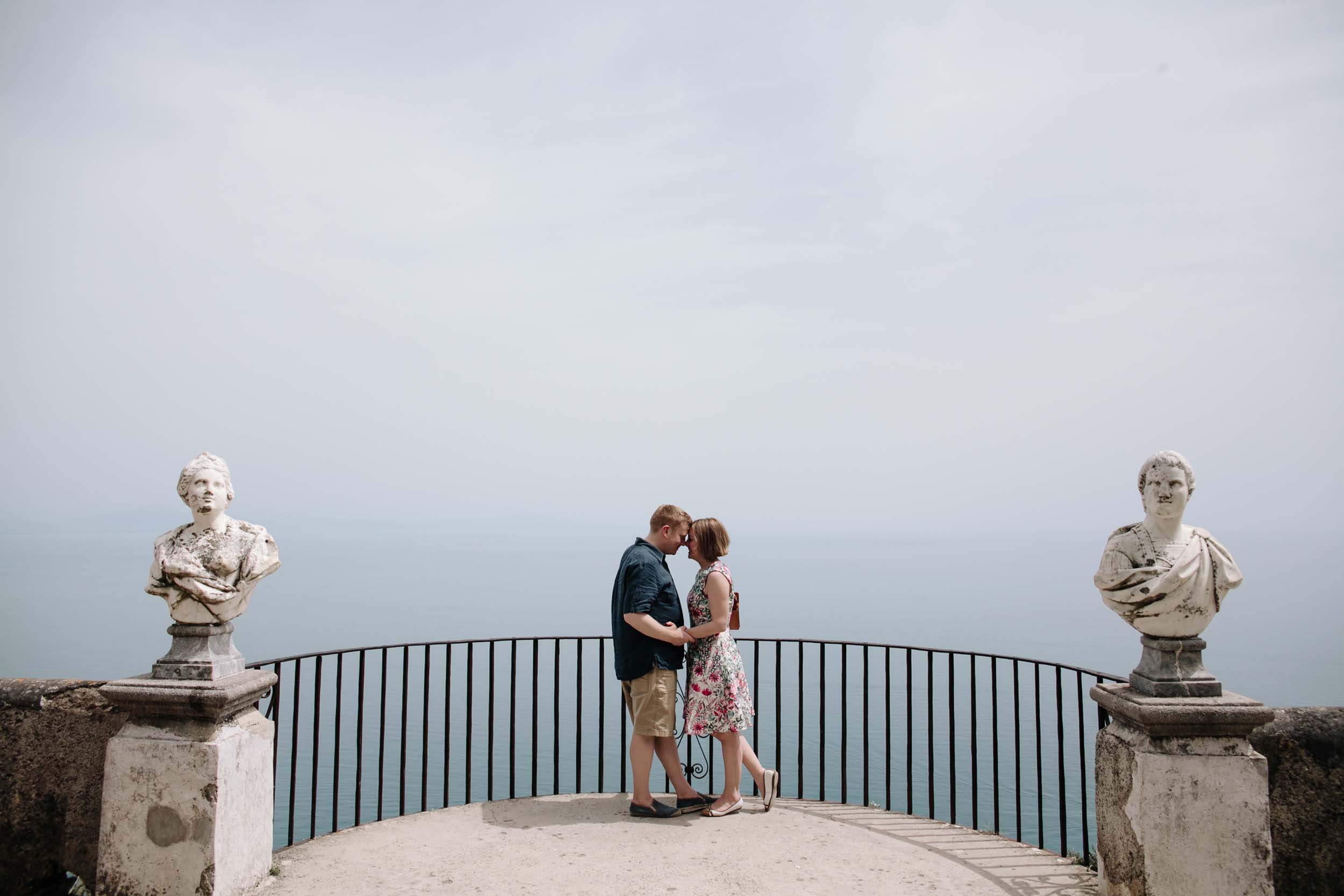 If you go, Ravello is perched above the Tyrrhenian Sea, with sweeping views of the sea and surrounding areas visible from its cliff-side gardens. Villa Cimbrone Gardens offers a peaceful escape from the hustle and bustle of the coastal cities. Wander the gardens, enjoy a glass of wine and, above all, take in the spectacular views.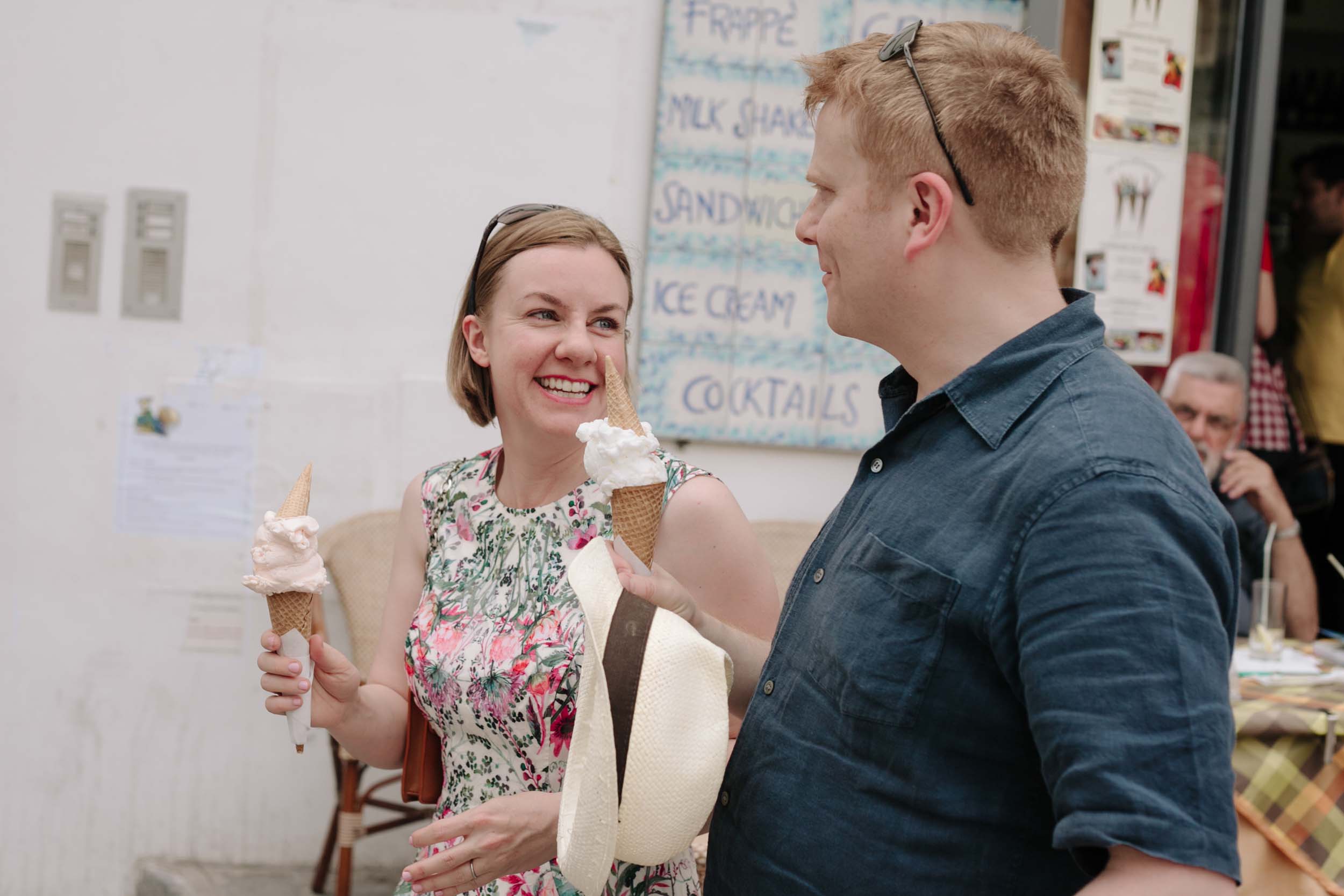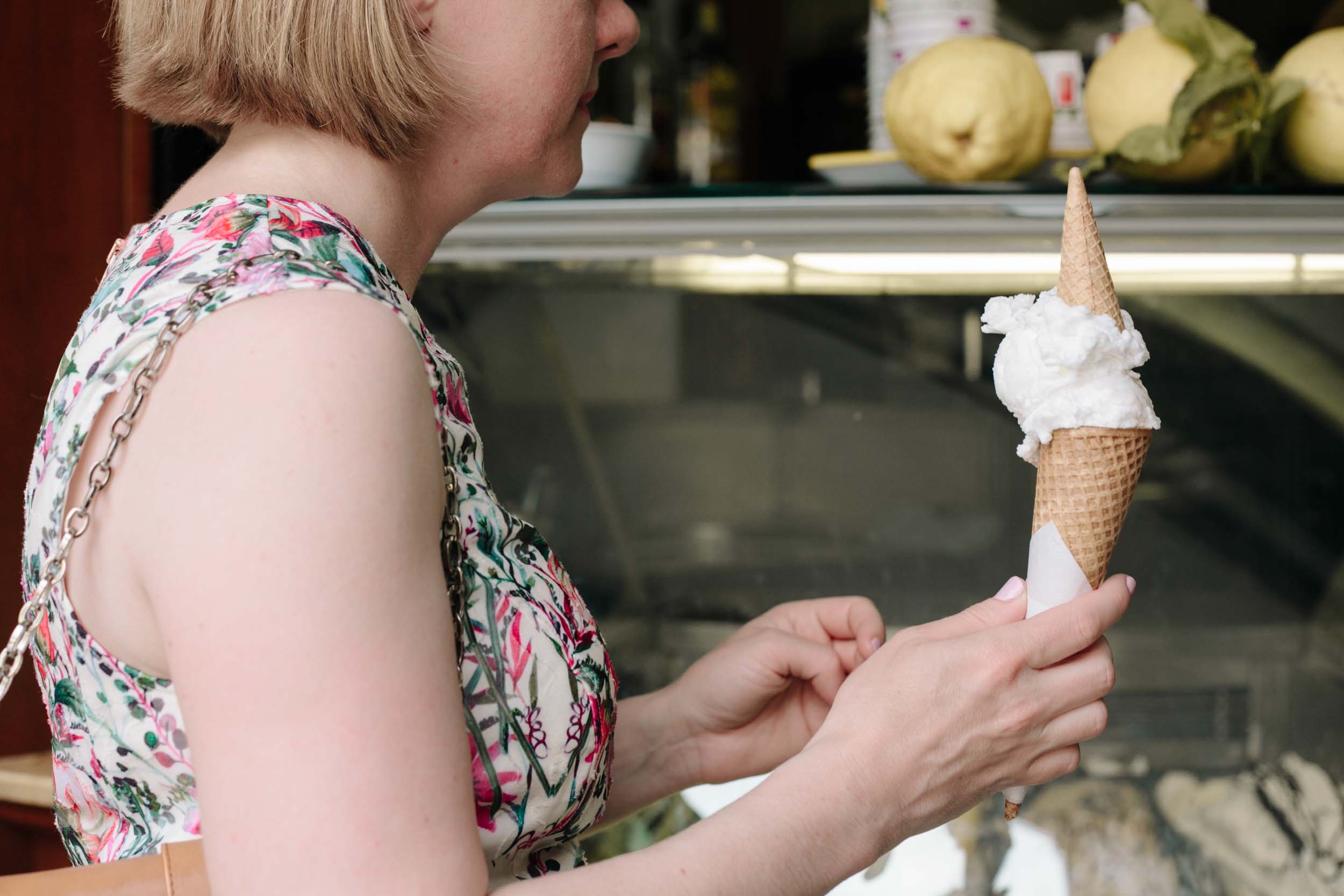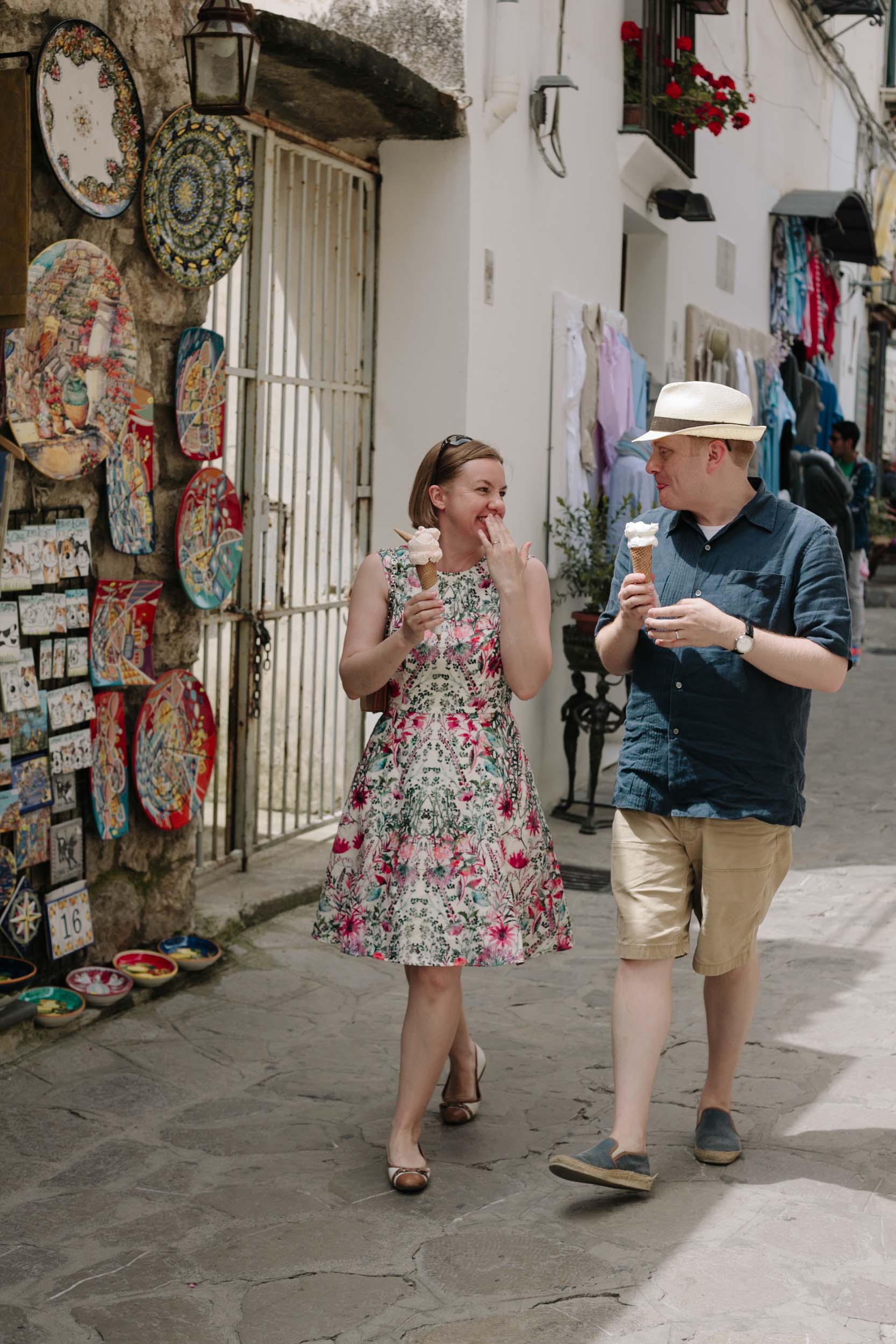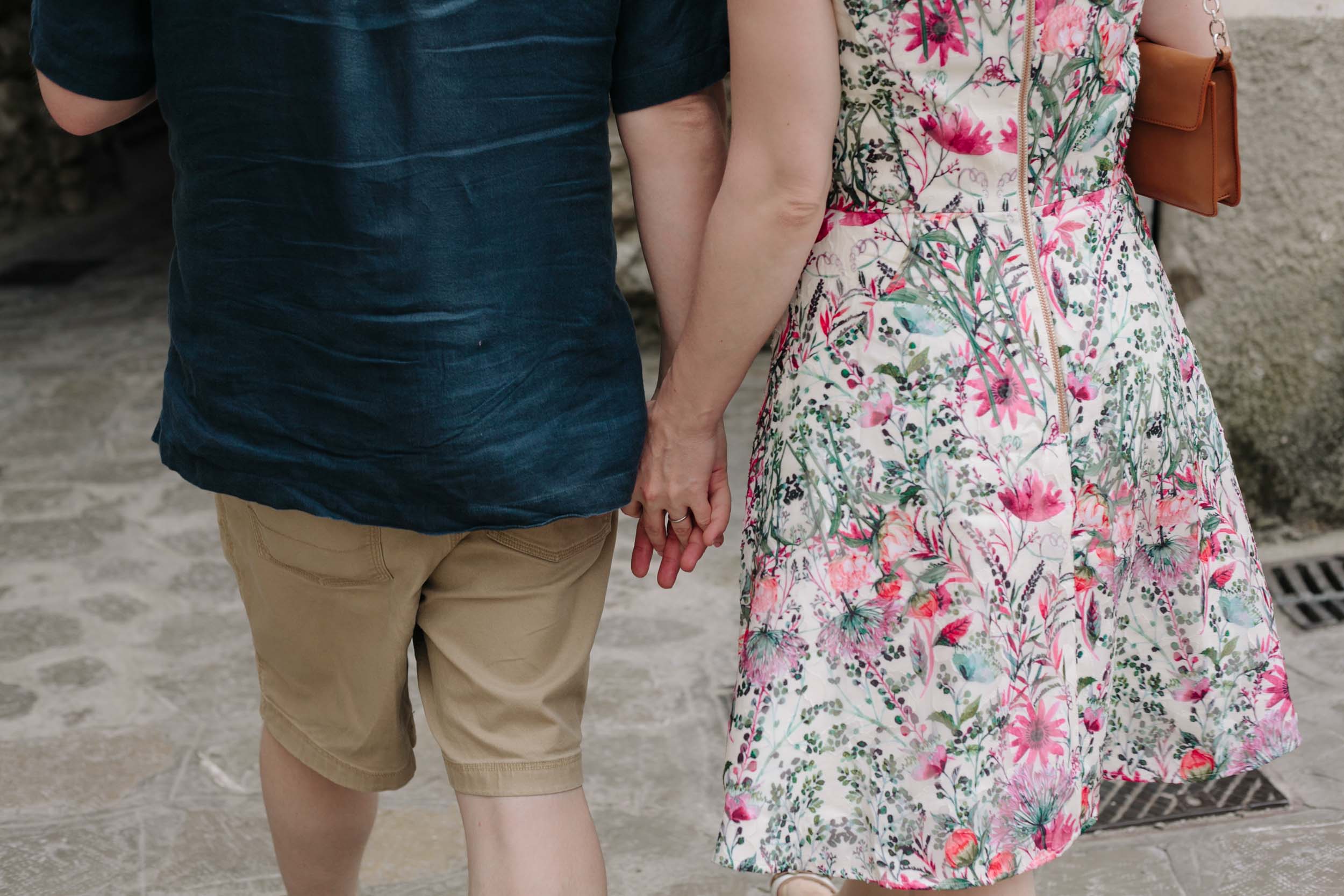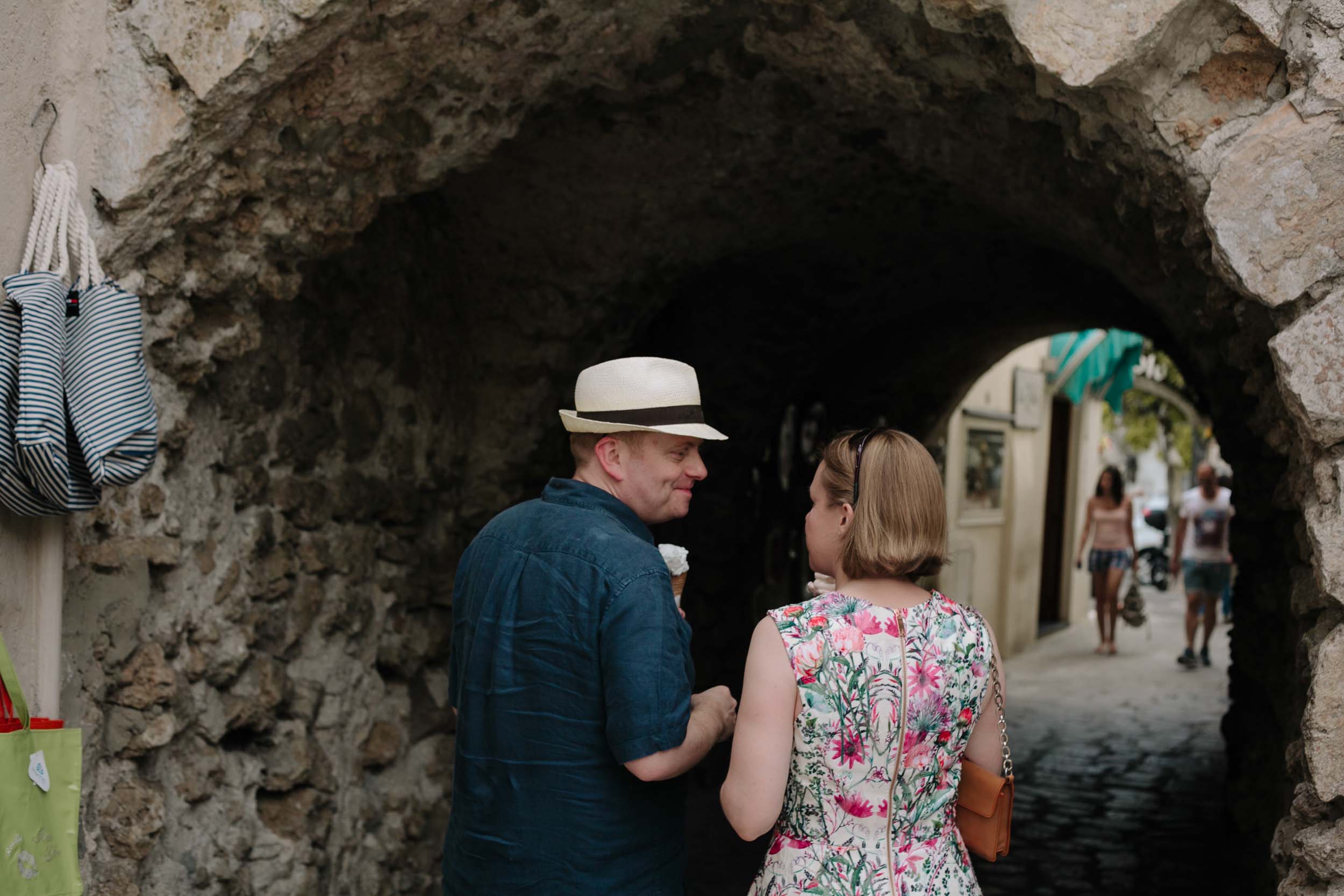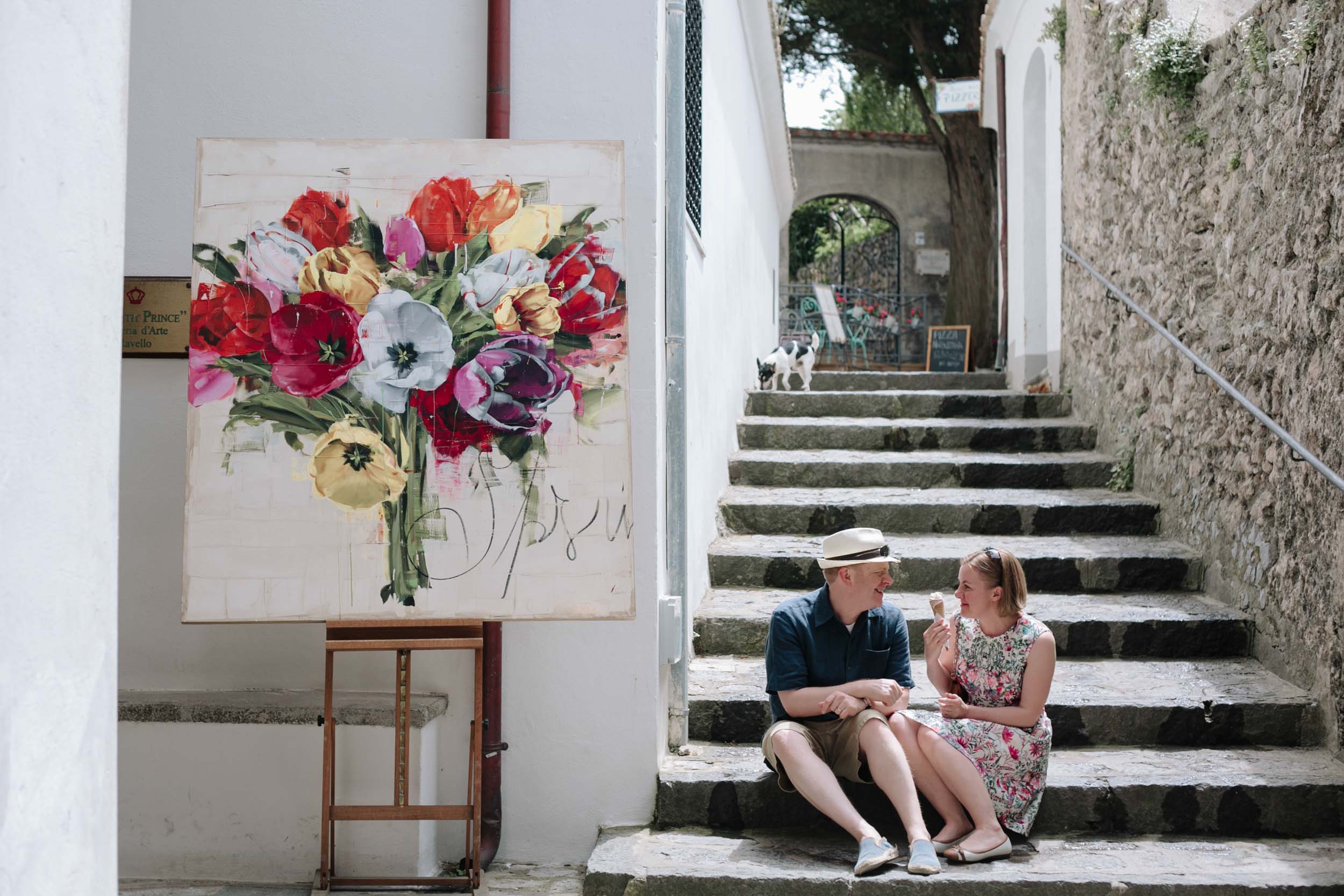 "At the beginning of our Flytographer session, we bought ice cream and we couldn't stop laughing after paying as they were four times the price of where we live and we didn't realize the measly change we received in return really was our change. We had to double-check, and then couldn't stop laughing!"
One of the most popular choices for ice cream on the Amalfi Coast is Geljada, located near Hotel Panorama in Maiori and just a short walk from the beach. Geljada offers sugar-free and dairy-free options, as well.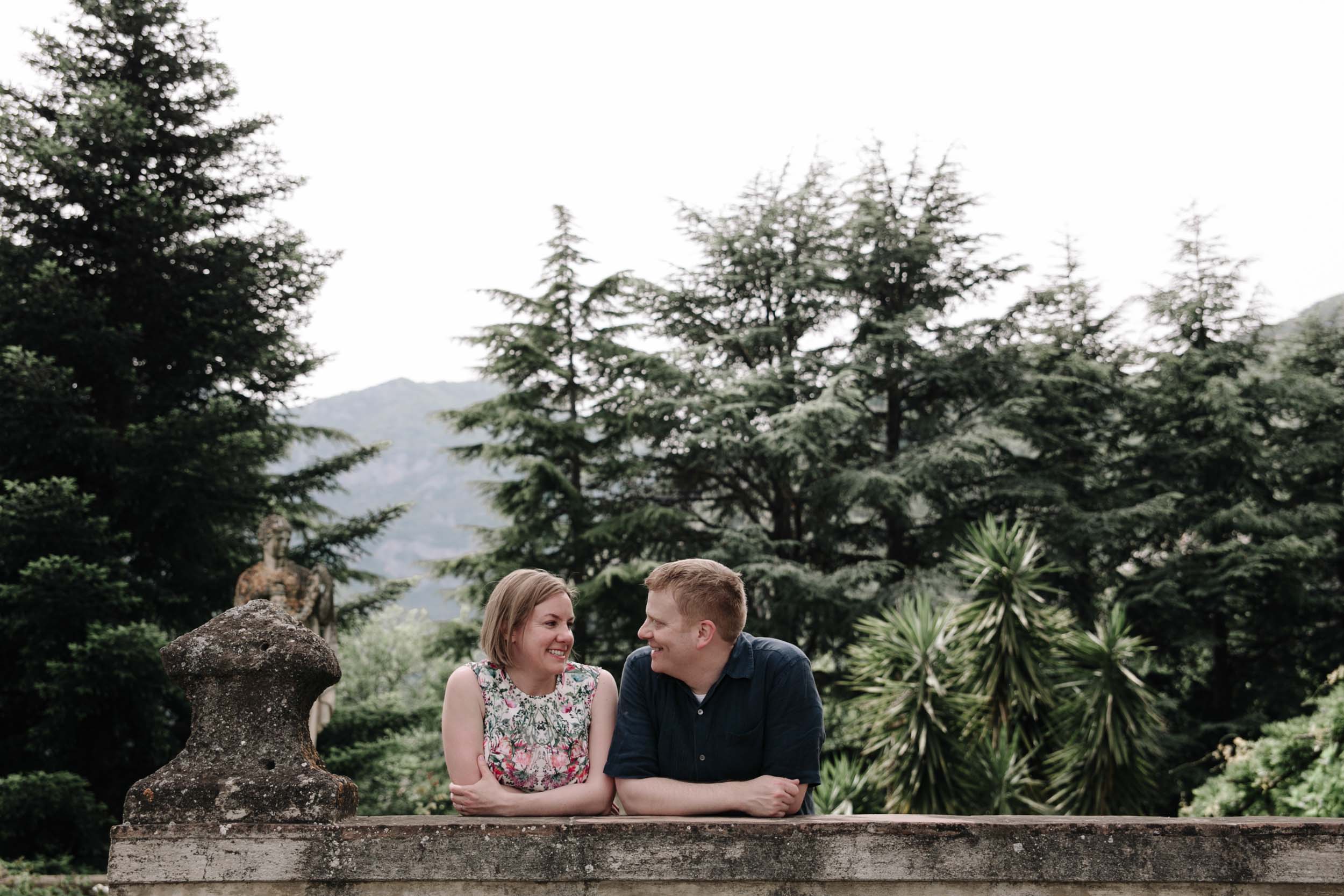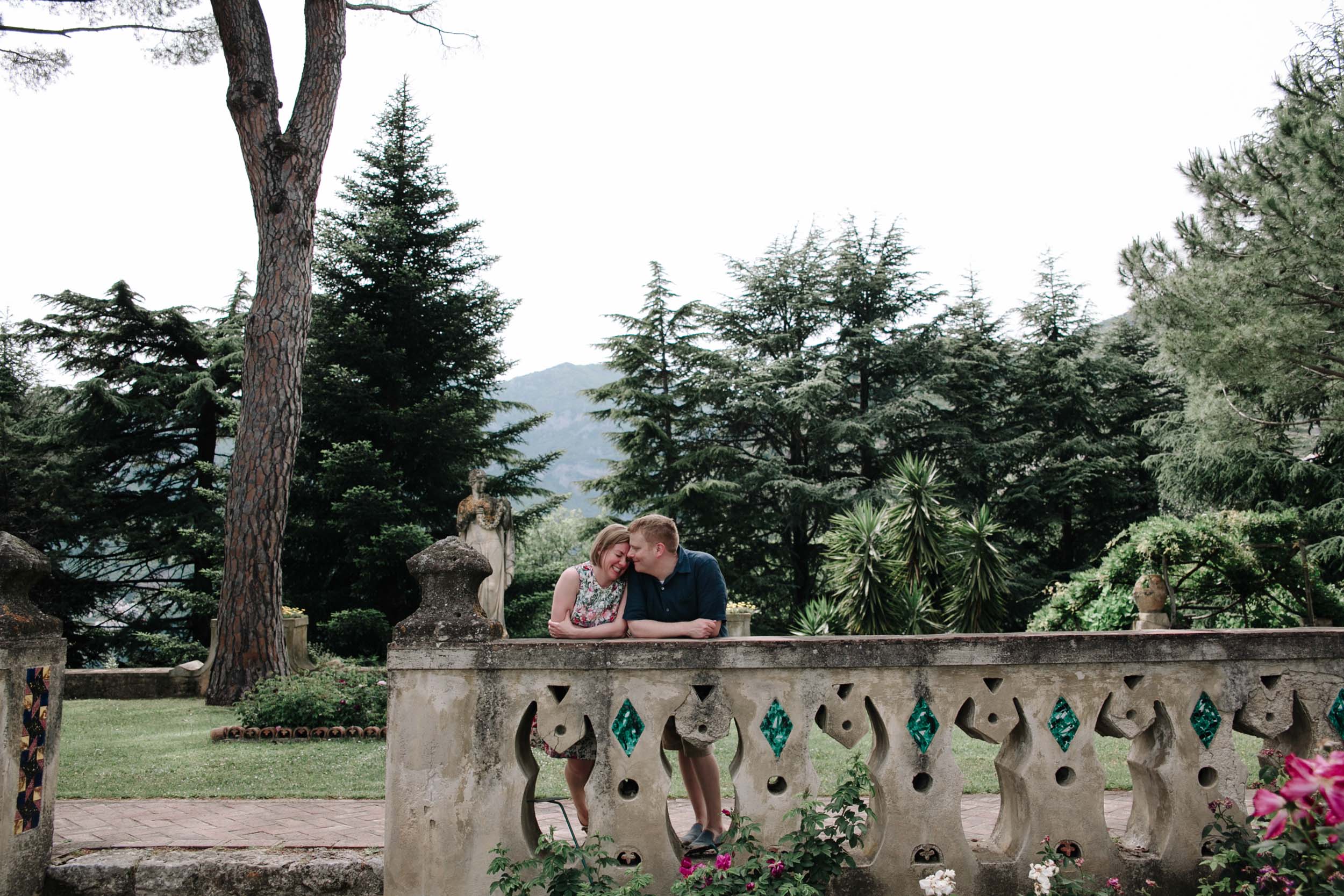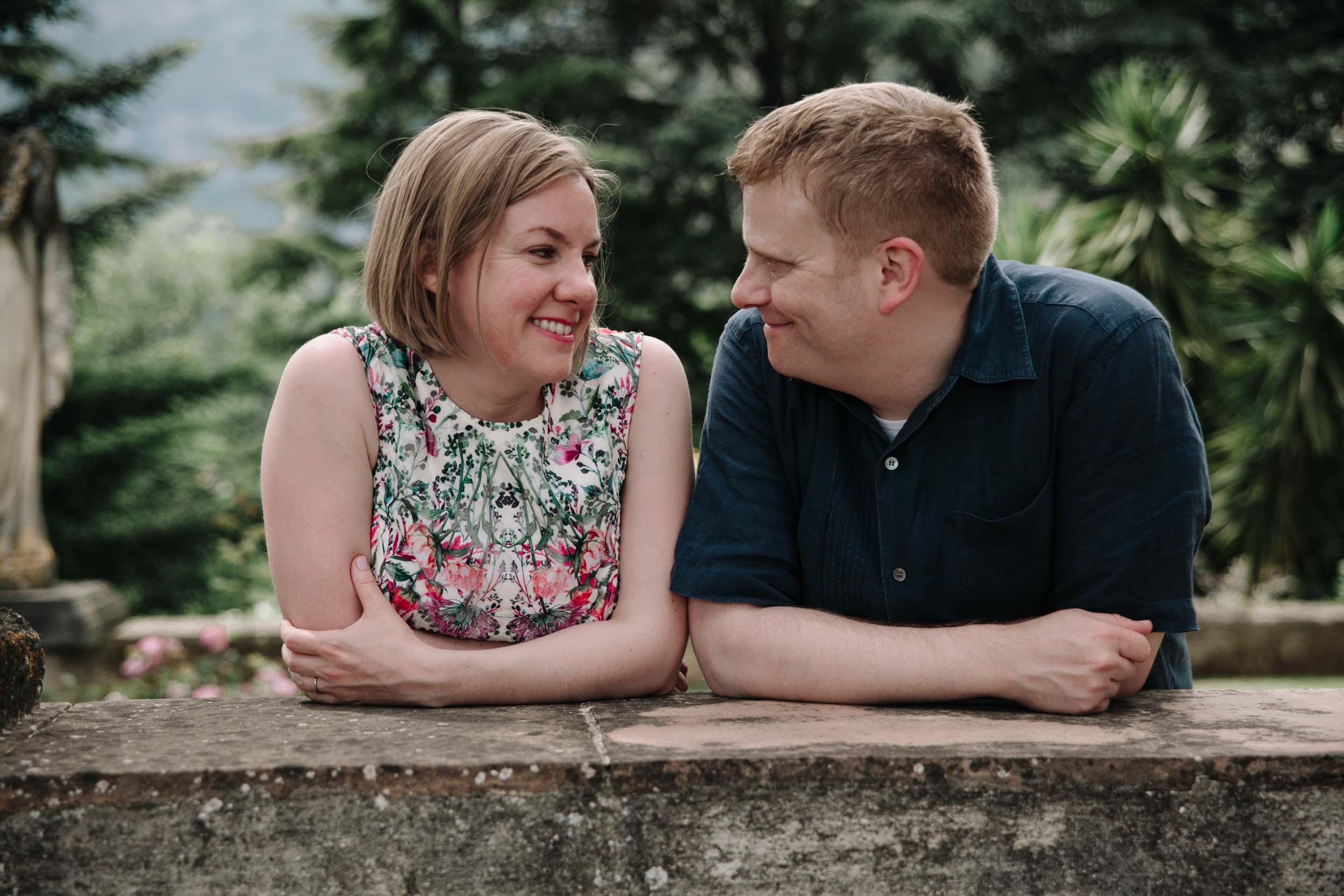 "We loved catching the boat to Amalfi – so amazing to see the area from the glittering sea."
Positano Boats offers various boat tours, including the Amalfi Coast (by day or night), the Emerald Grotto and, one of their most popular excursions, a day trip to the island of Capri.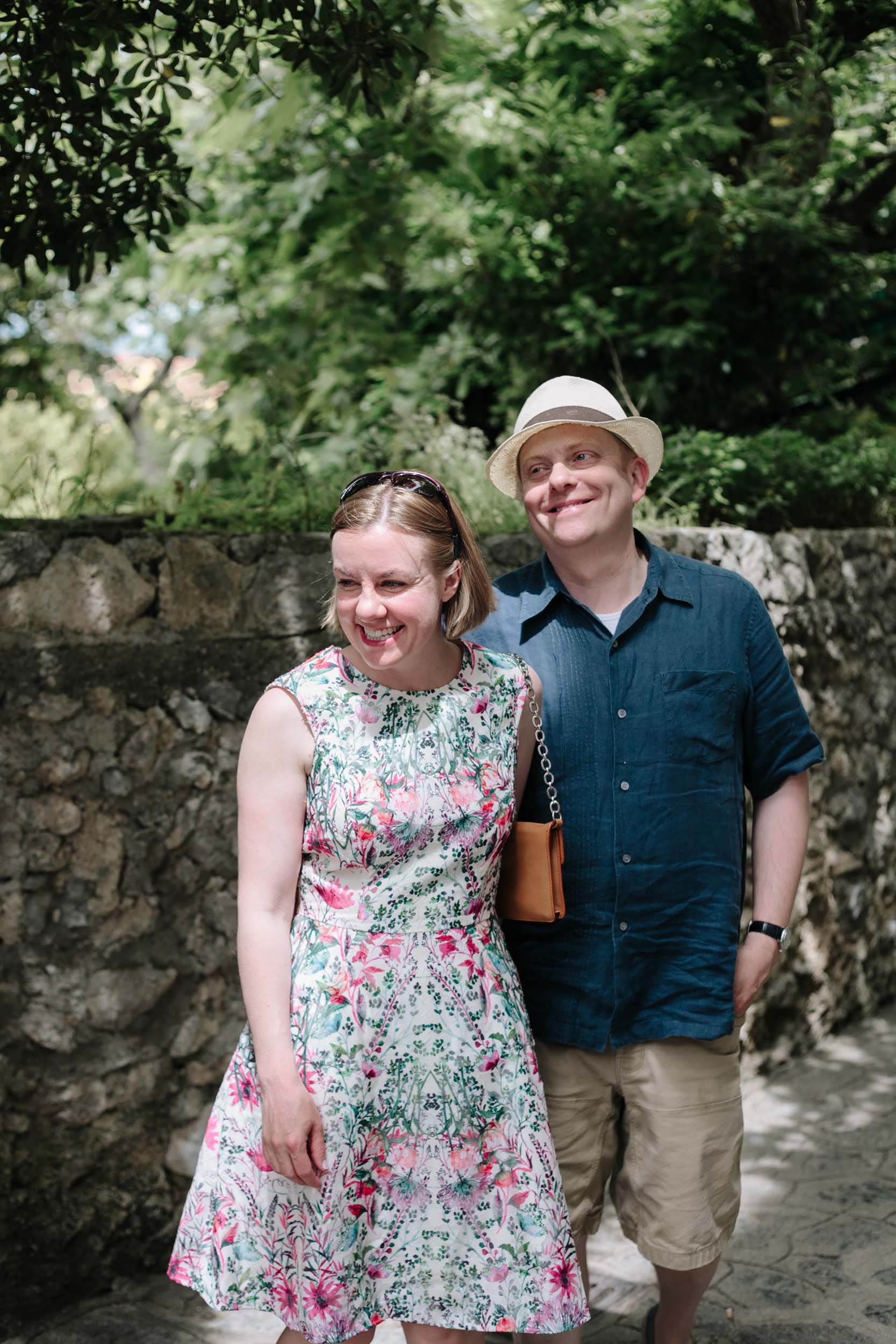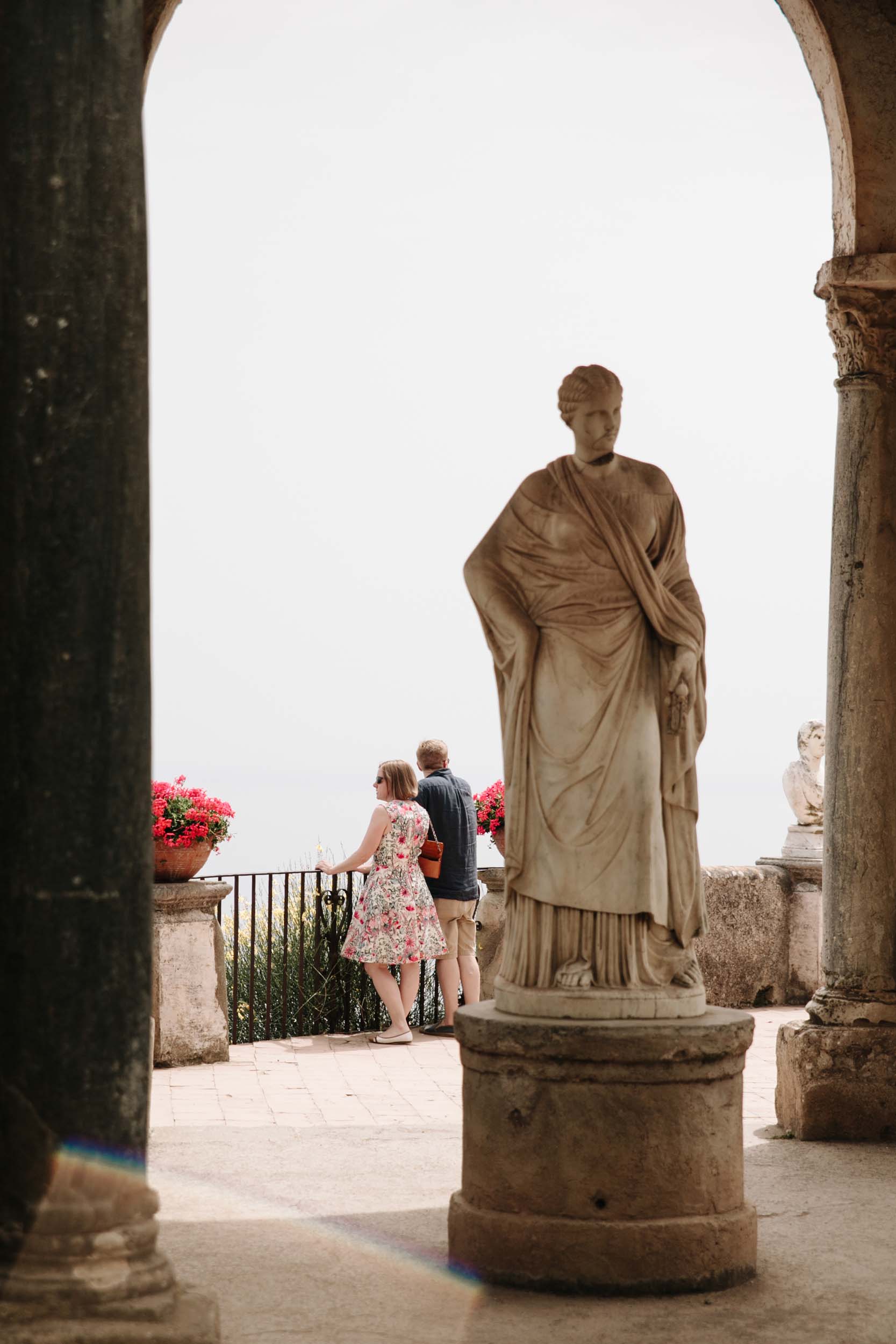 And as for Huw and Lia's Flytographer experience?
"Such a great experience. It really added a special factor to our anniversary weekend. To reconnect again as a couple and have these special pictures of our time together in Ravello is really special." – Lia