See more: honeymoon – couples – love – Venice – Florence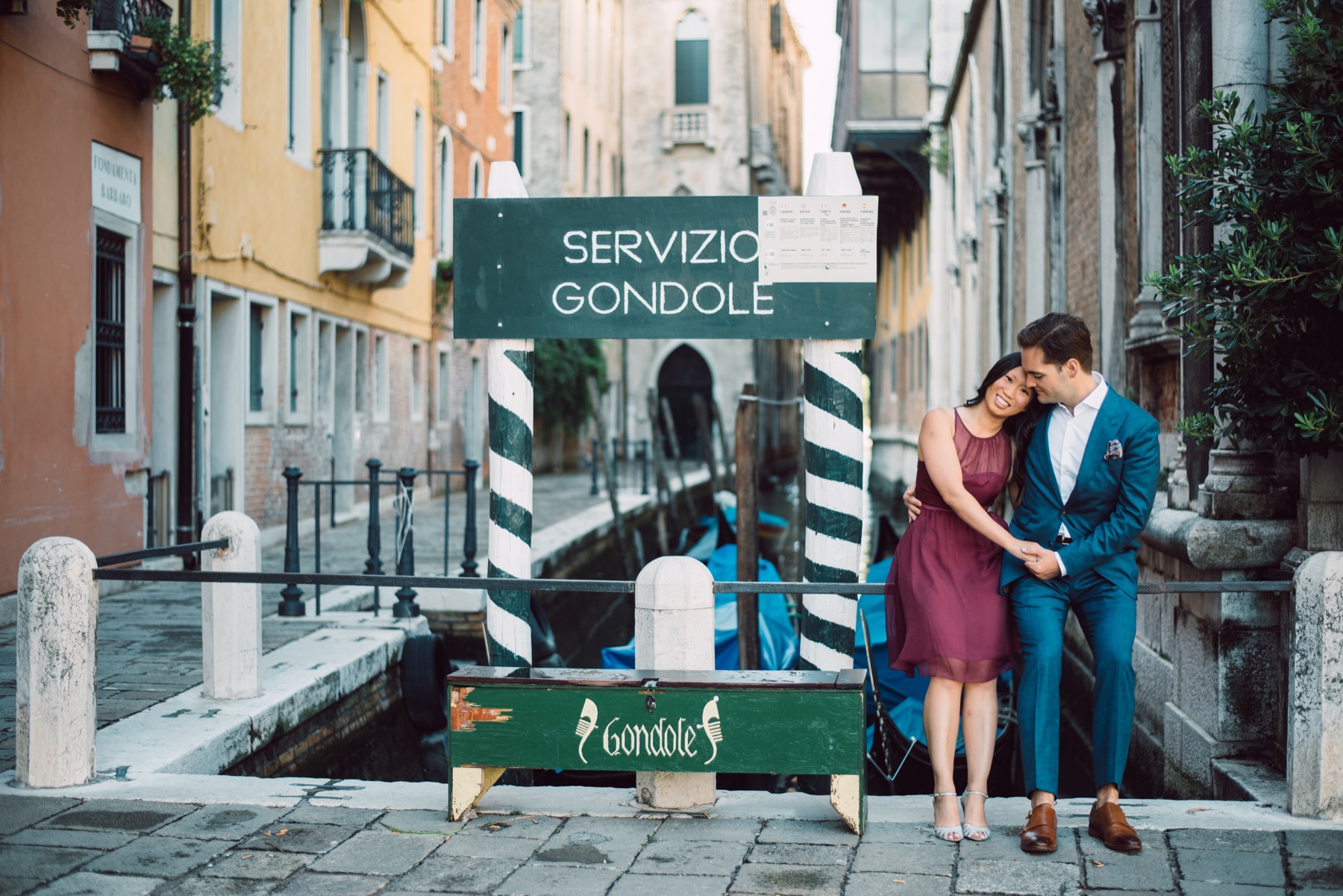 When it comes to romantic honeymoons, it doesn't get much better than Italy! Colette and Brandon decided to soak up the old architecture and charm of both Venice and Florence on their post-nuptials celebration. Flytographers Serena in Venice and Alice in Florence both captured the romance of the cities themselves, as well as the honeymoon glow of these loved-up newlyweds!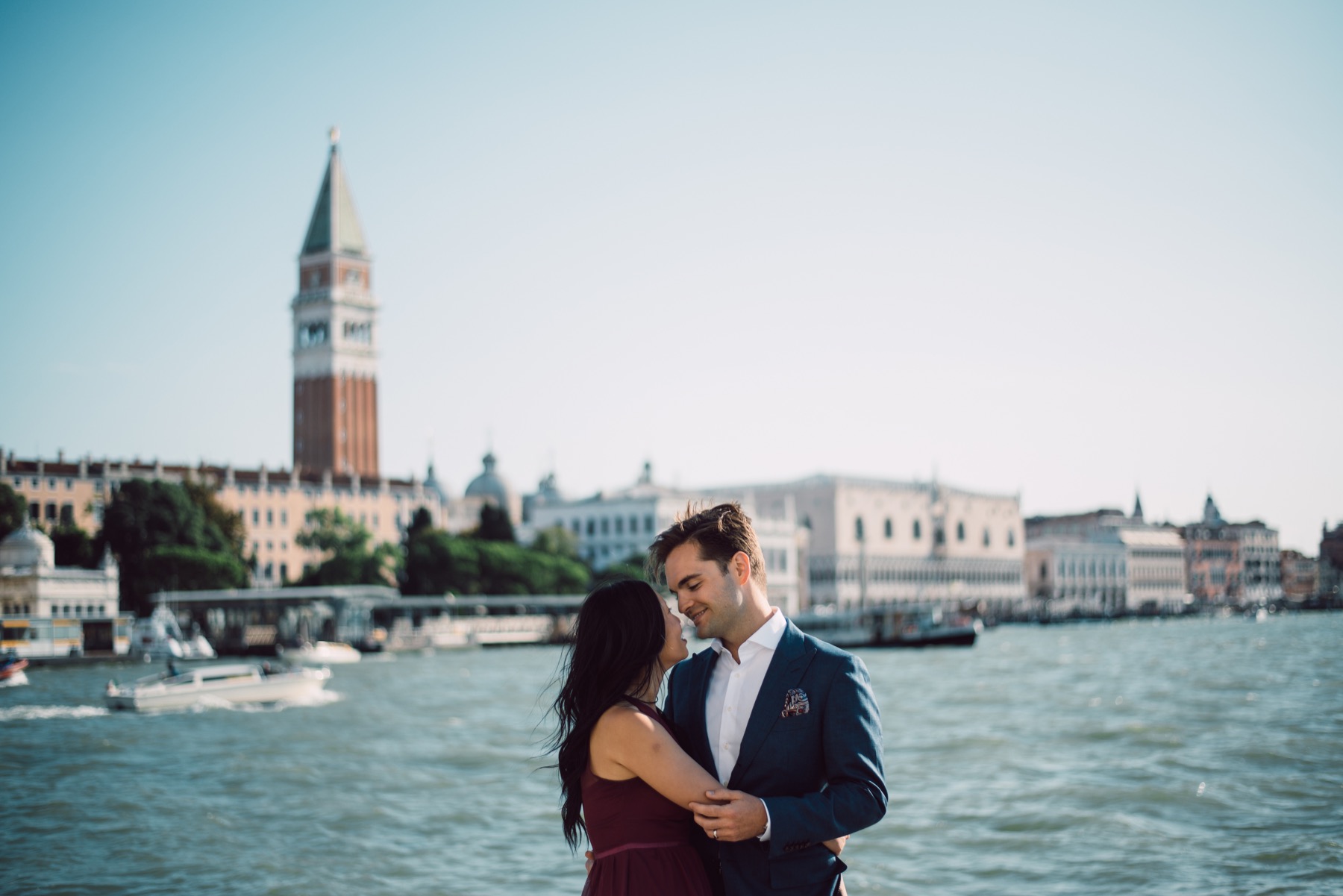 "Our photographer in Venice, Italy was Serena. Serena was extremely familiar with Venice and is a very experienced and talented photographer. She did a great job of posing us (like making sure our hands weren't in our faces) to ensure optimal photos."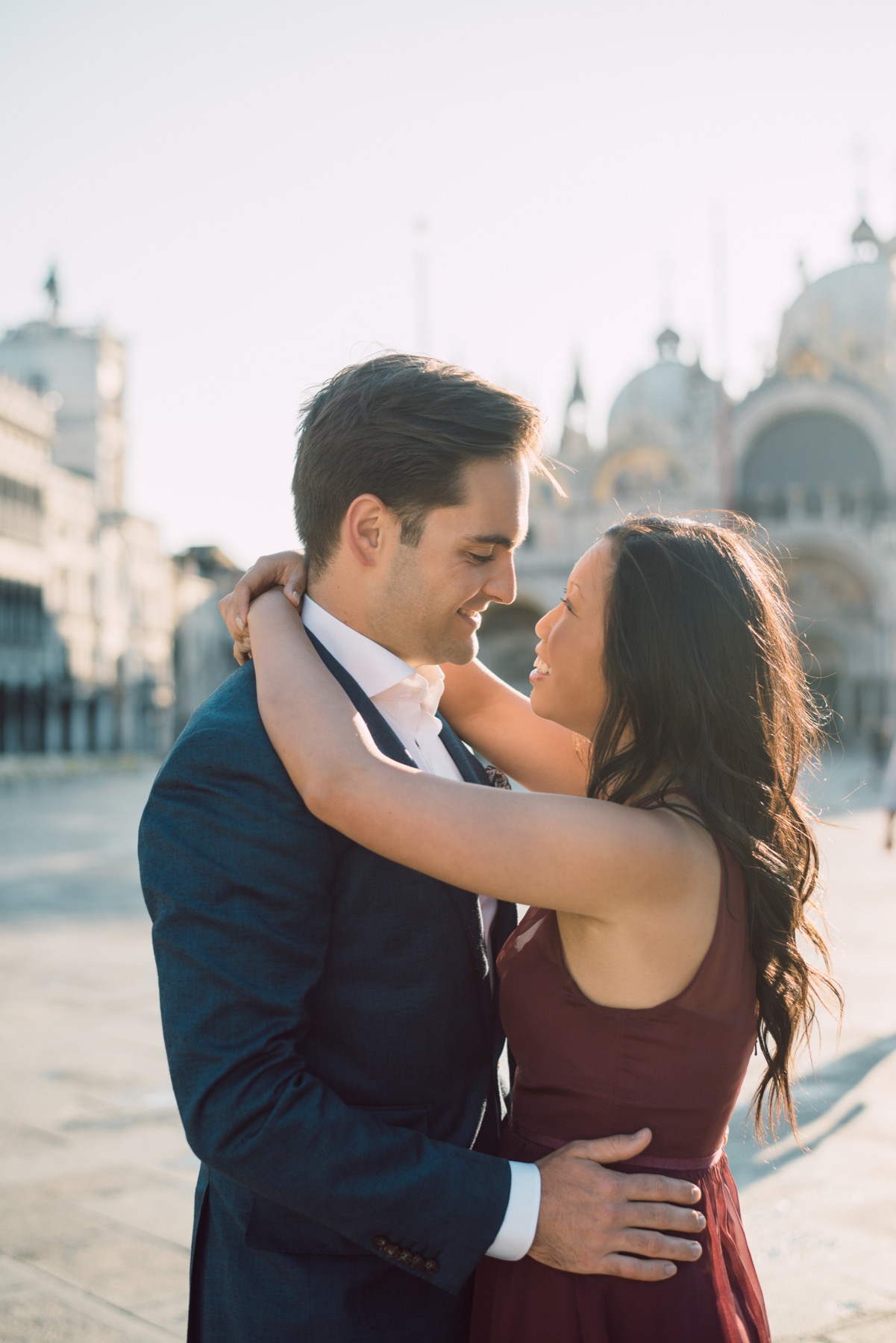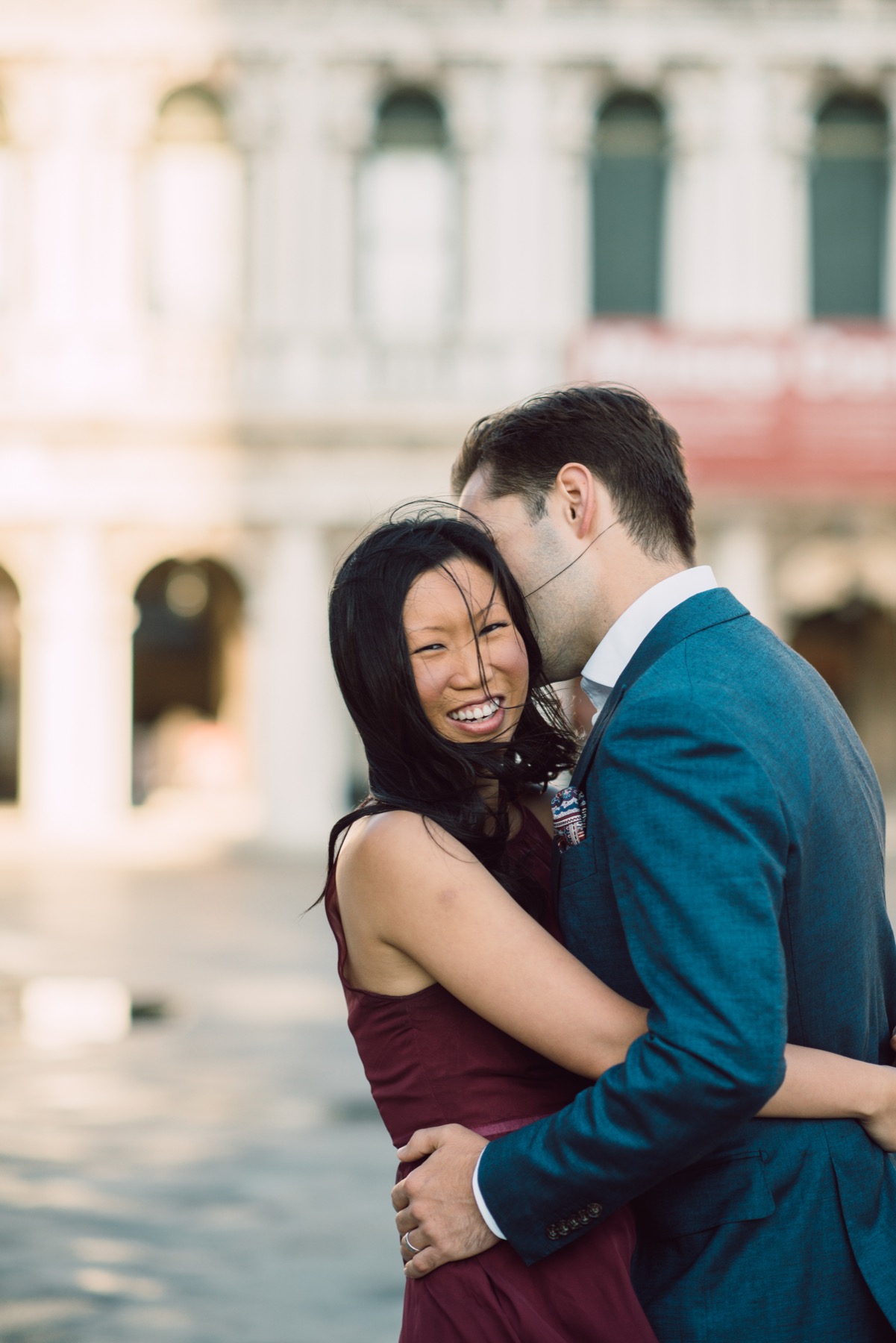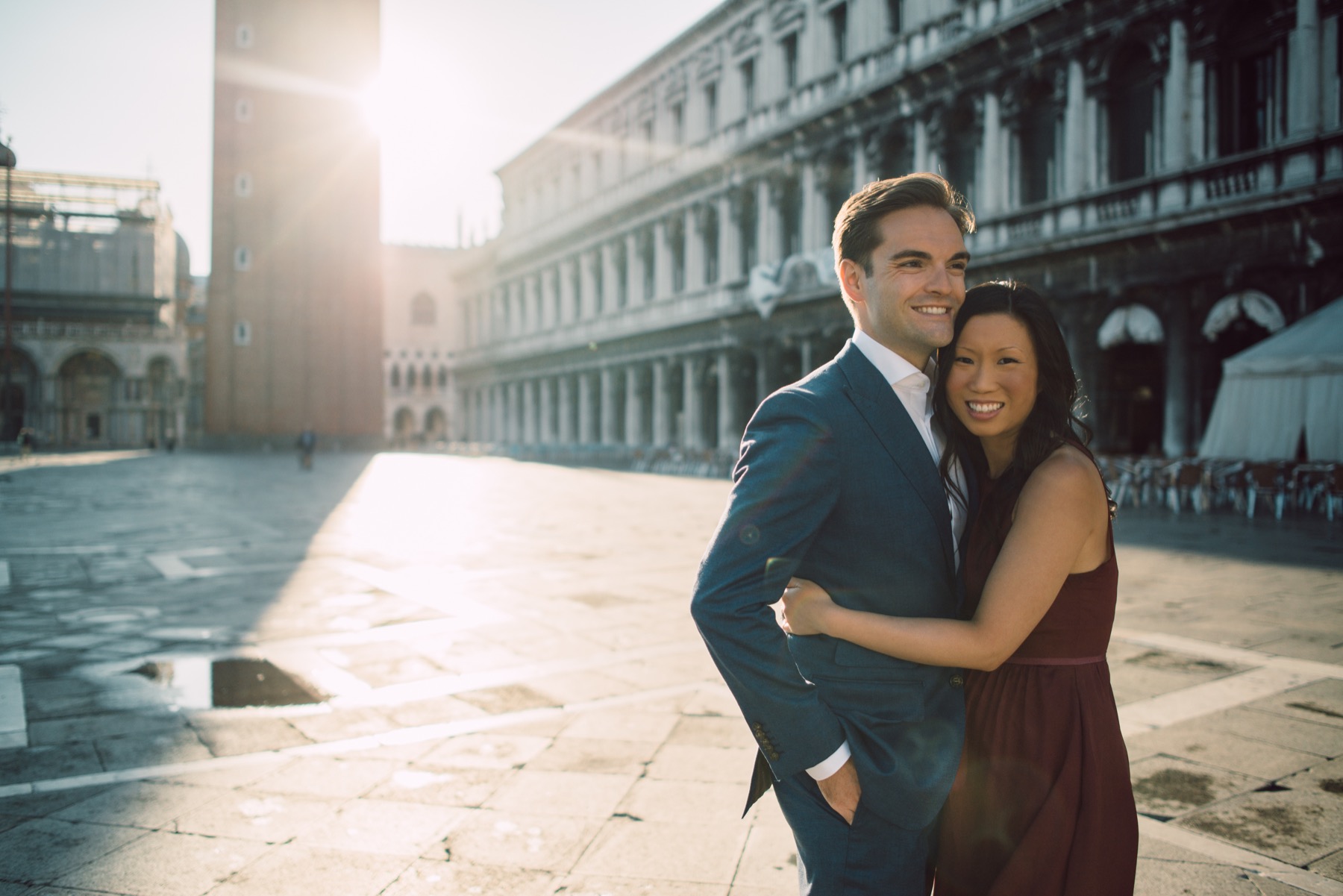 "What I appreciated most about Serena though, was her suggestion to shoot at 7 AM. I was extremely excited to visit Venice for our honeymoon. I didn't think you could get more romantic than winding streets, calm canals, singing gondoliers. However, we visited Venice in the middle of July, during high tourist season, the heat and humidity and aggressive crowds and street vendors made it really difficult to feel the magic of the city."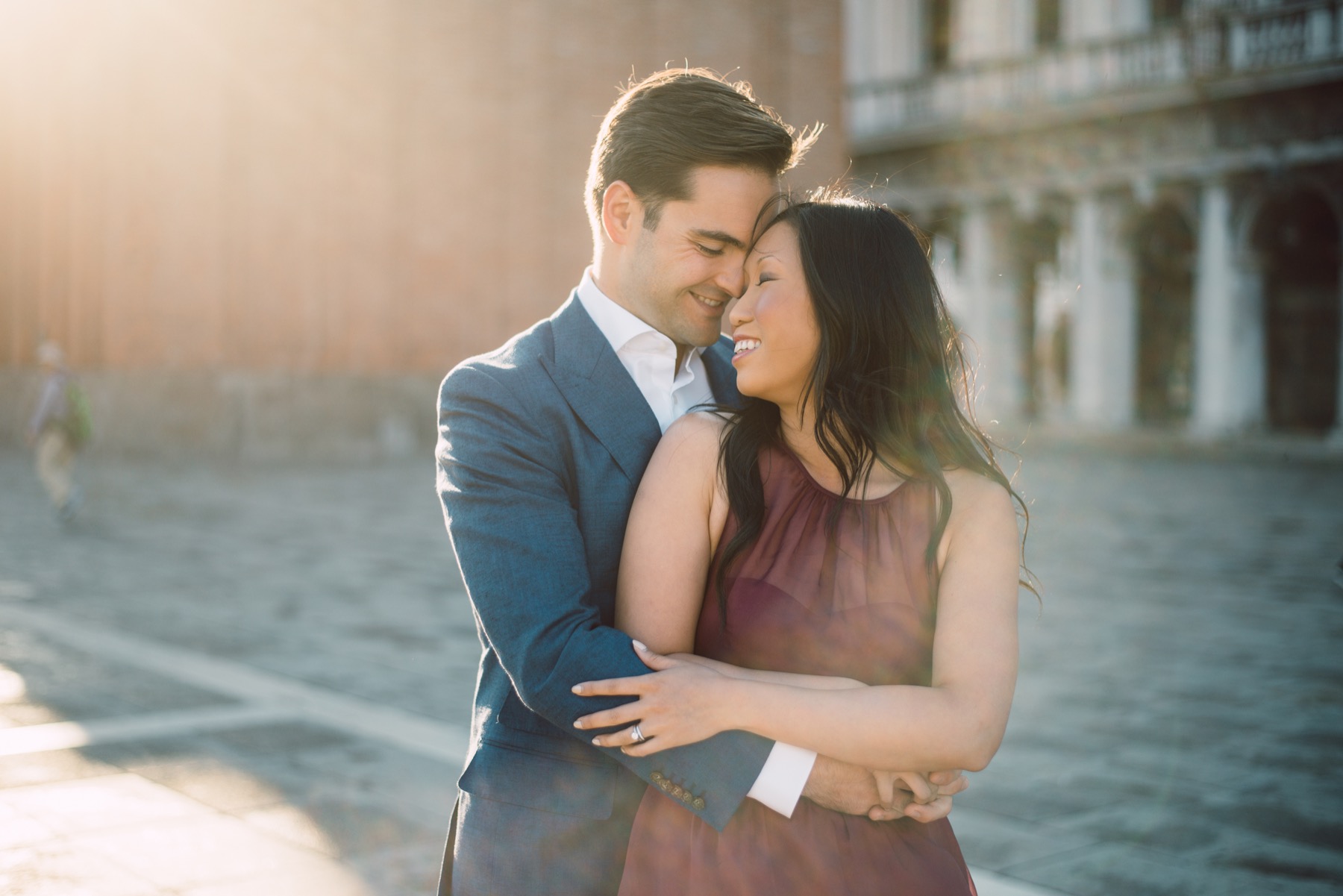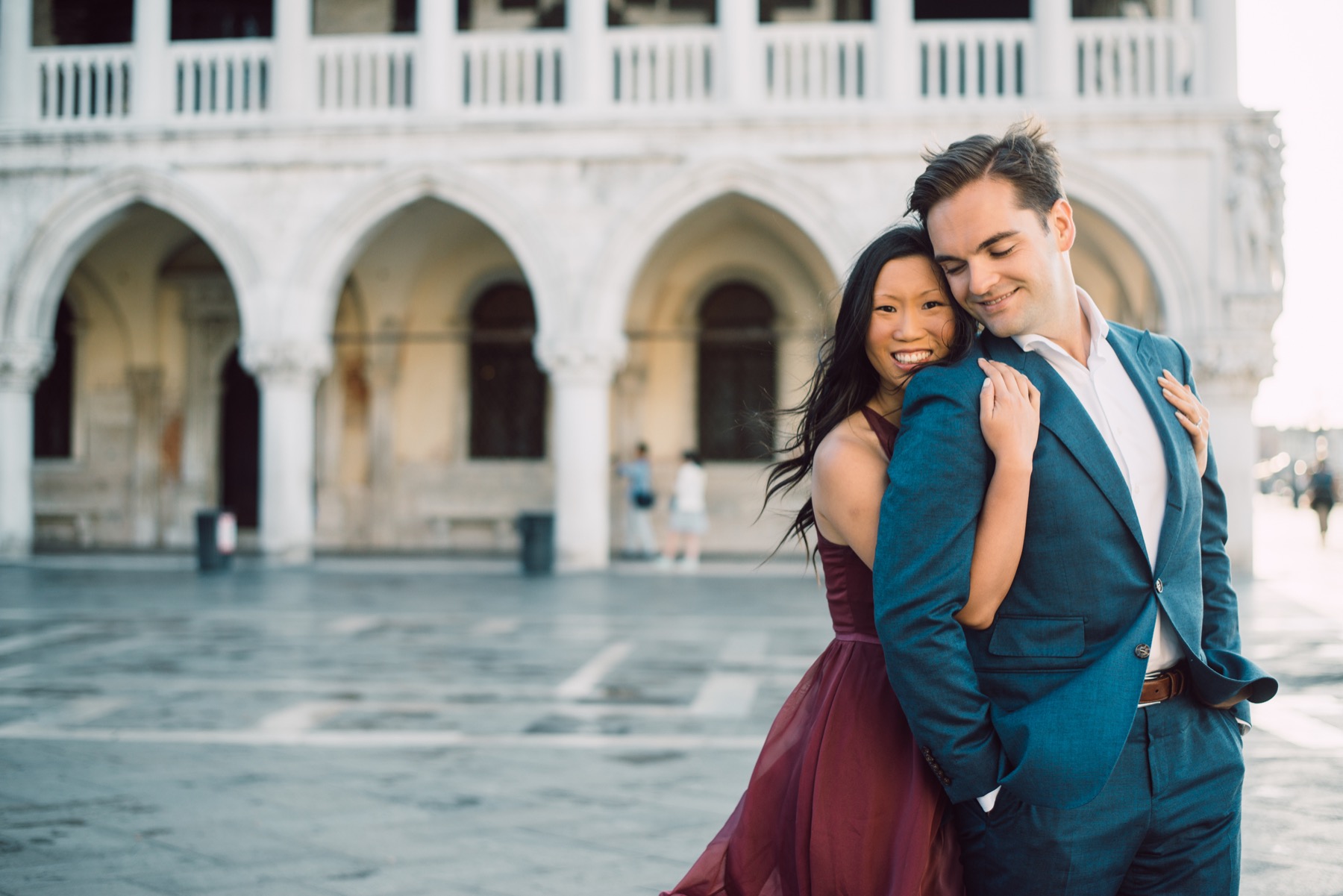 "However, when we met Serena at 7 AM, the temperatures were cool and comfortable. We had the entire city to ourselves so you could actually stop and look around and appreciate all of the beauty around you. And it was between the peaceful canals and Serena directing us to dance and kiss and snuggle that Venice FINALLY felt like the romantic city we had envisioned for our honeymoon."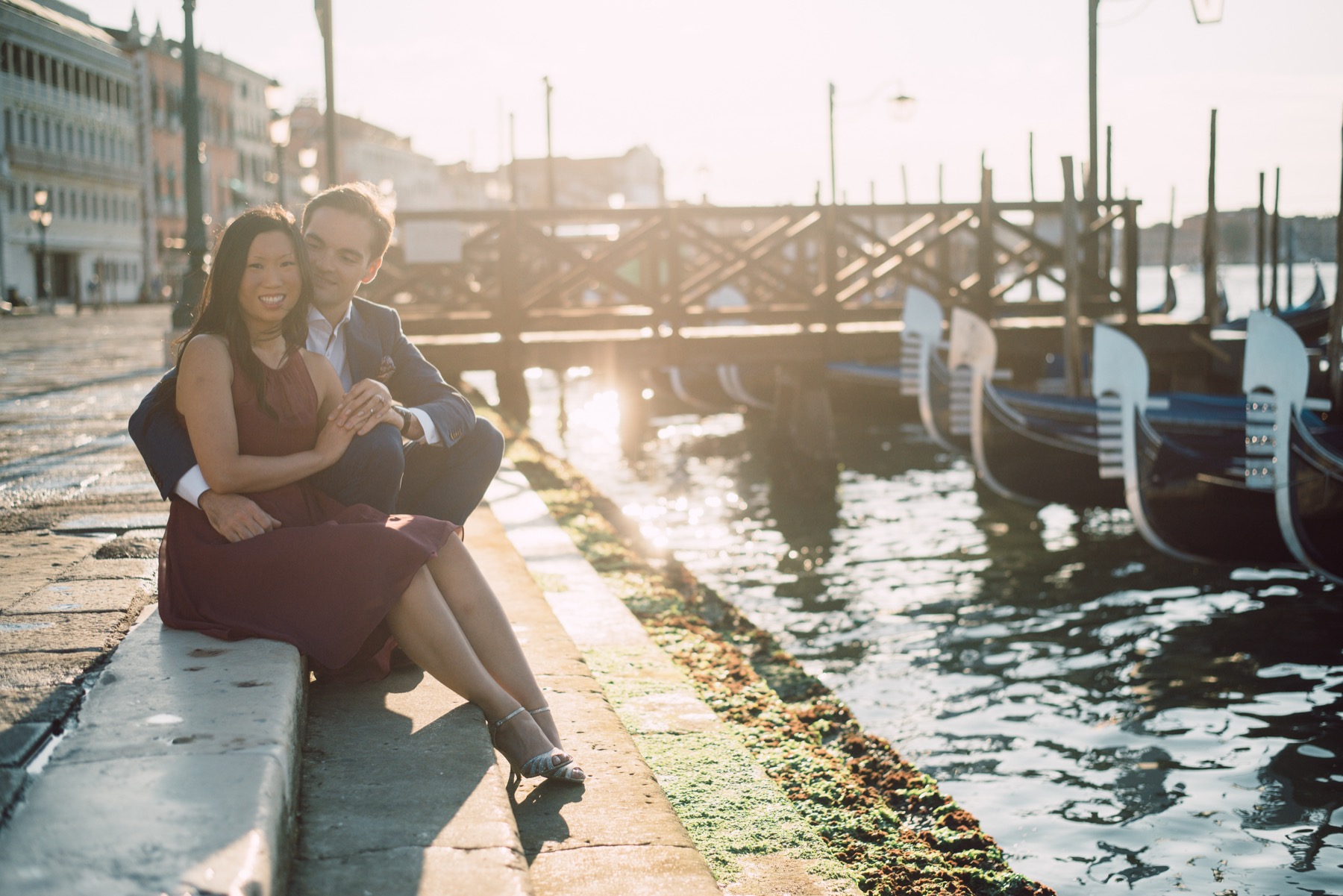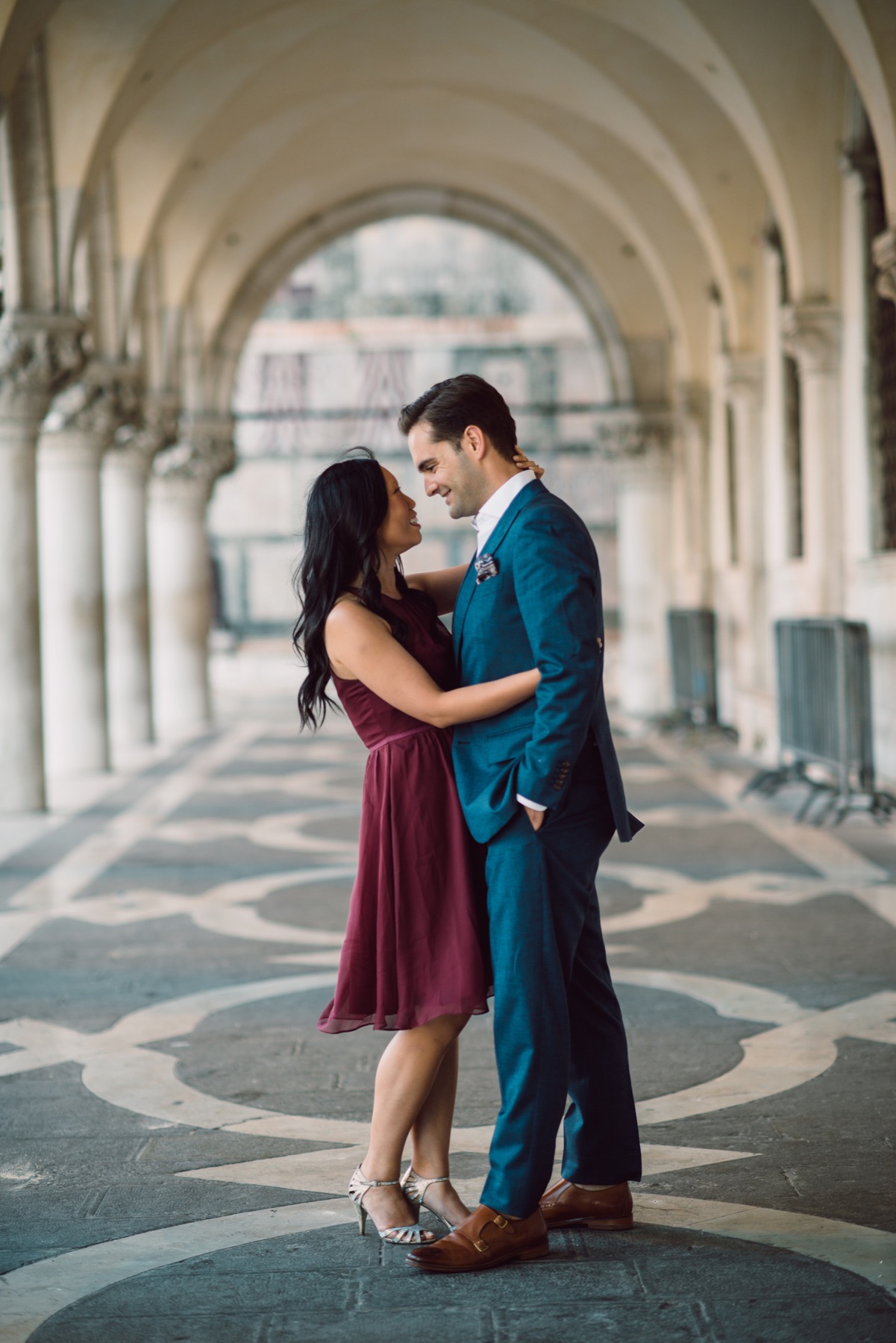 "We LOVED our honeymoon but when we return to Venice, we would definitely go in the Fall when the temperatures are milder and the city is much less crowded."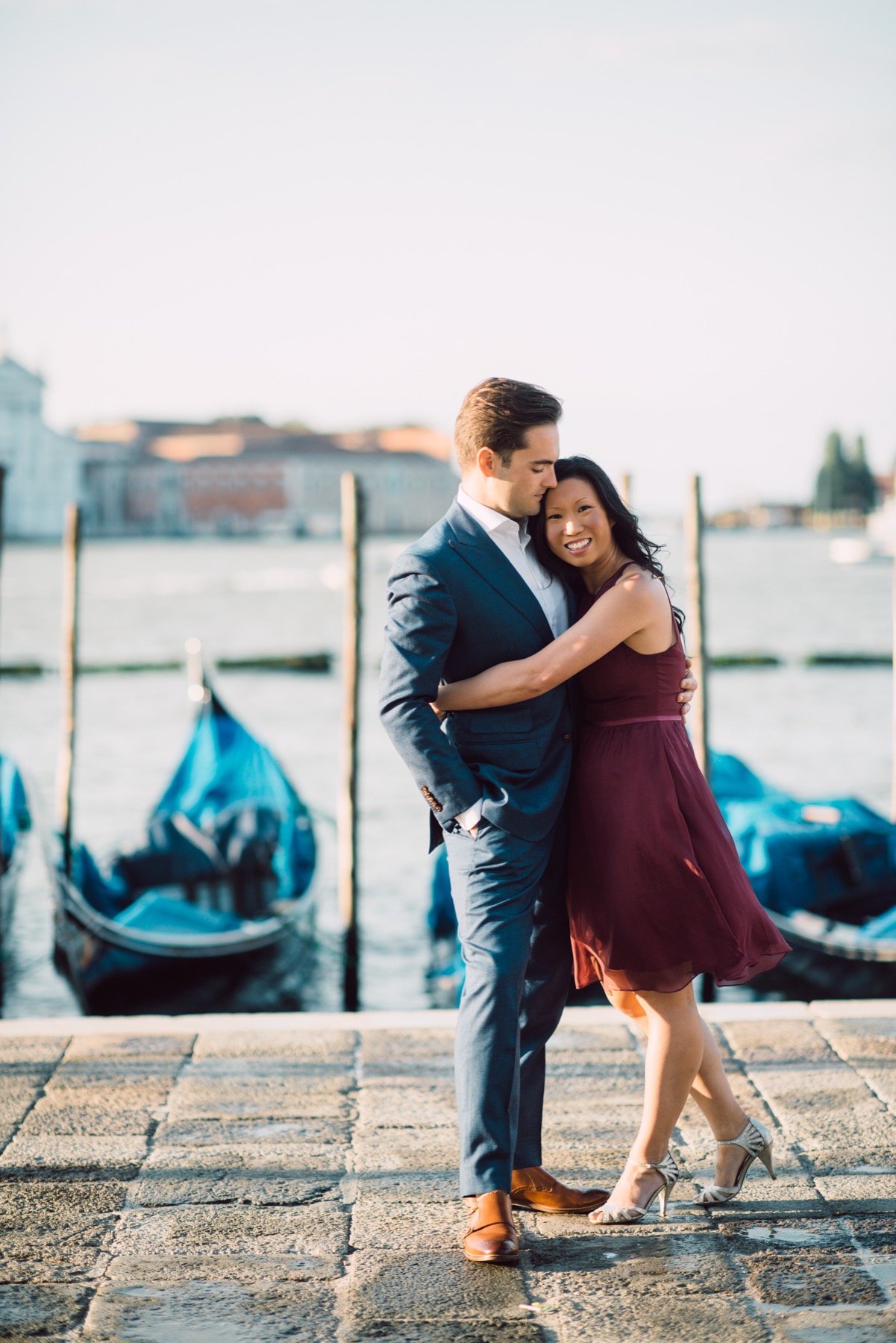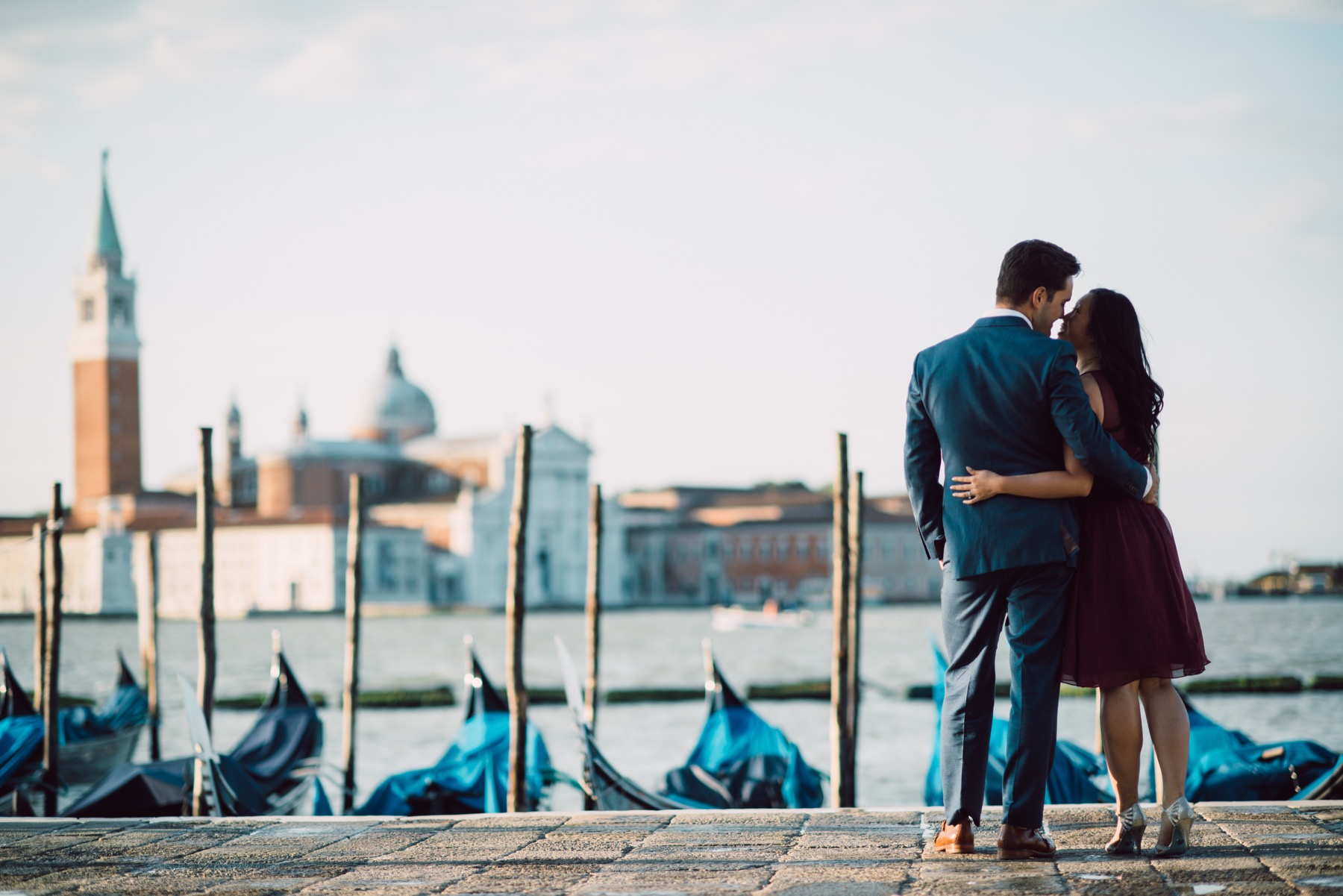 Flytographer: Serena in Venice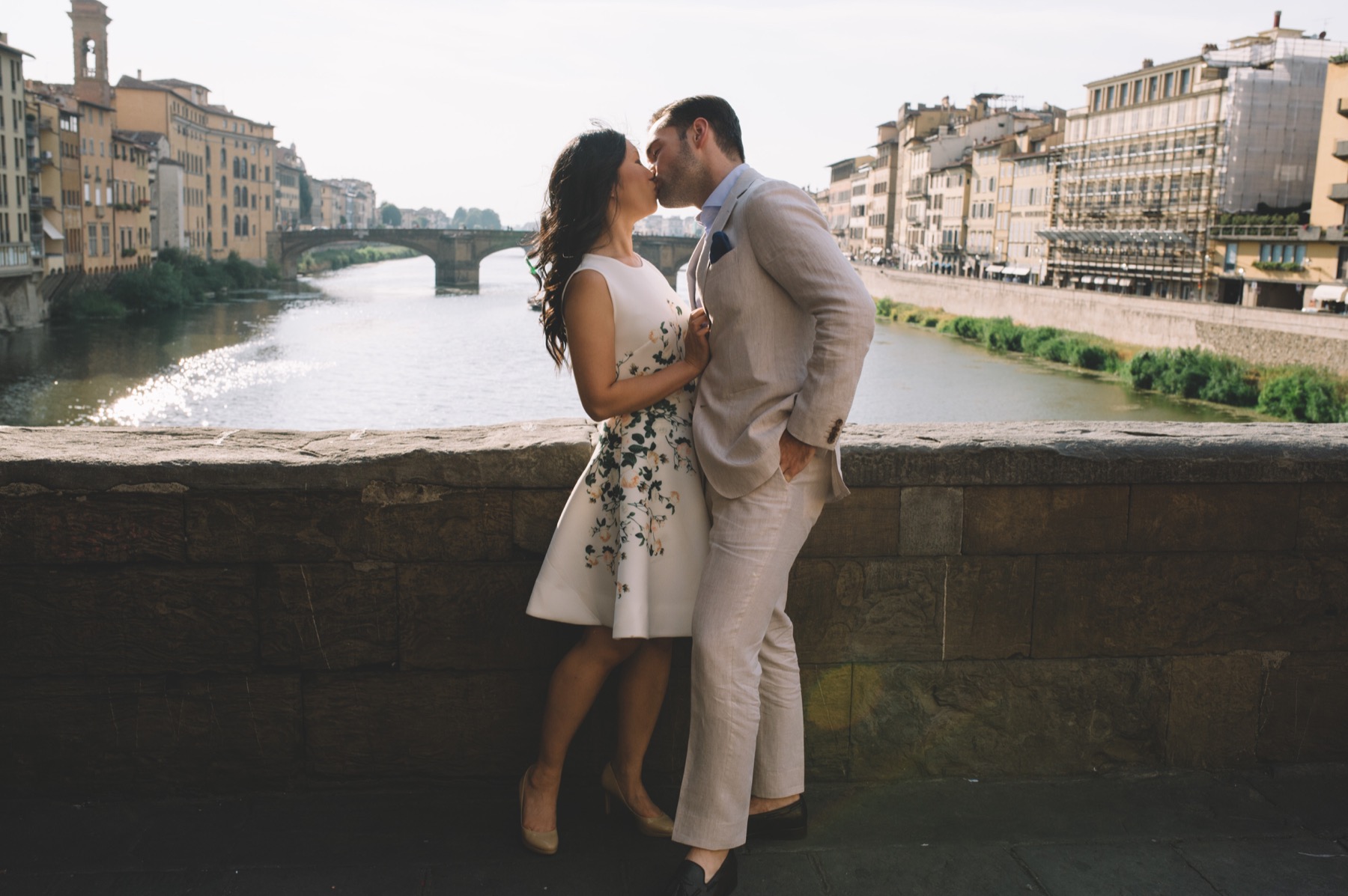 "Our photographer in Florence, Italy was Alice. Alice was very accommodating (she took the train in all the way from Bologna just for our afternoon shoot), sweet, and easygoing, and we were very much at ease with her behind the camera."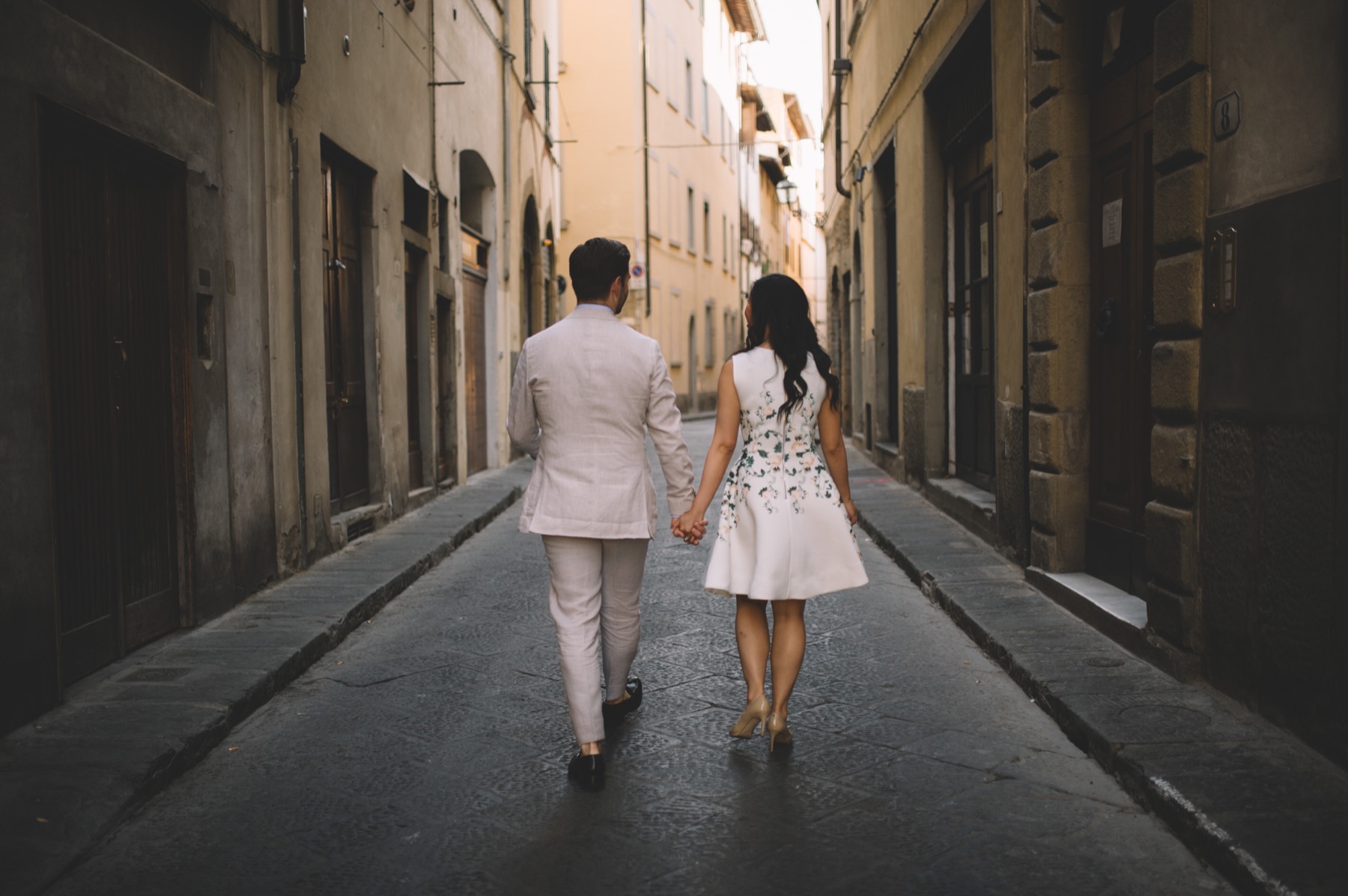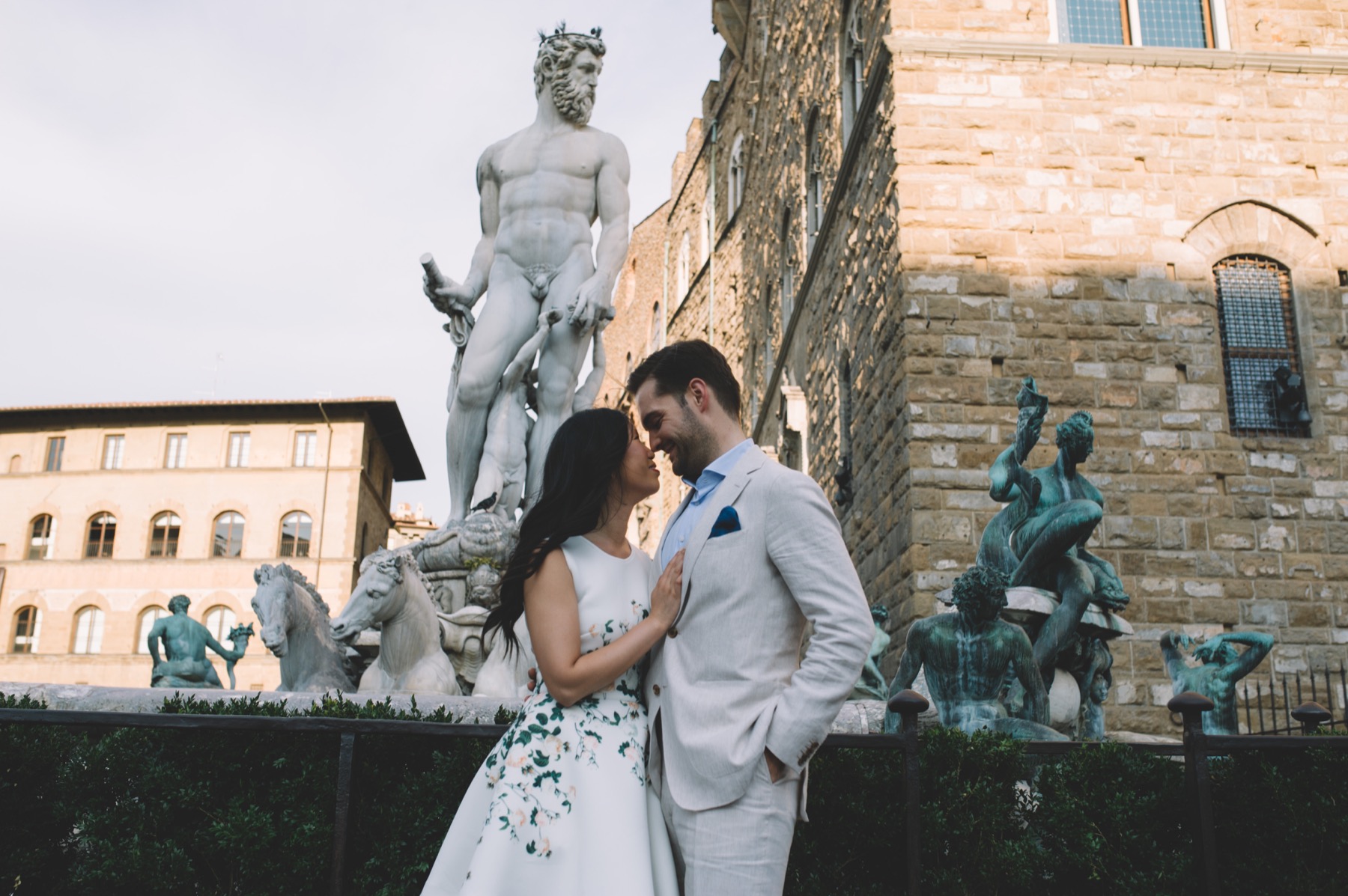 "Alice also knew the city well and was quick thinking and flexible. We had originally planned to shoot our photos in the Boboli Gardens, but when we arrived, learned that the Gardens were closing for the evening and were not taking any more visitors. Not at all discouraged, Alice very quickly suggested several alternate locations near the Gardens."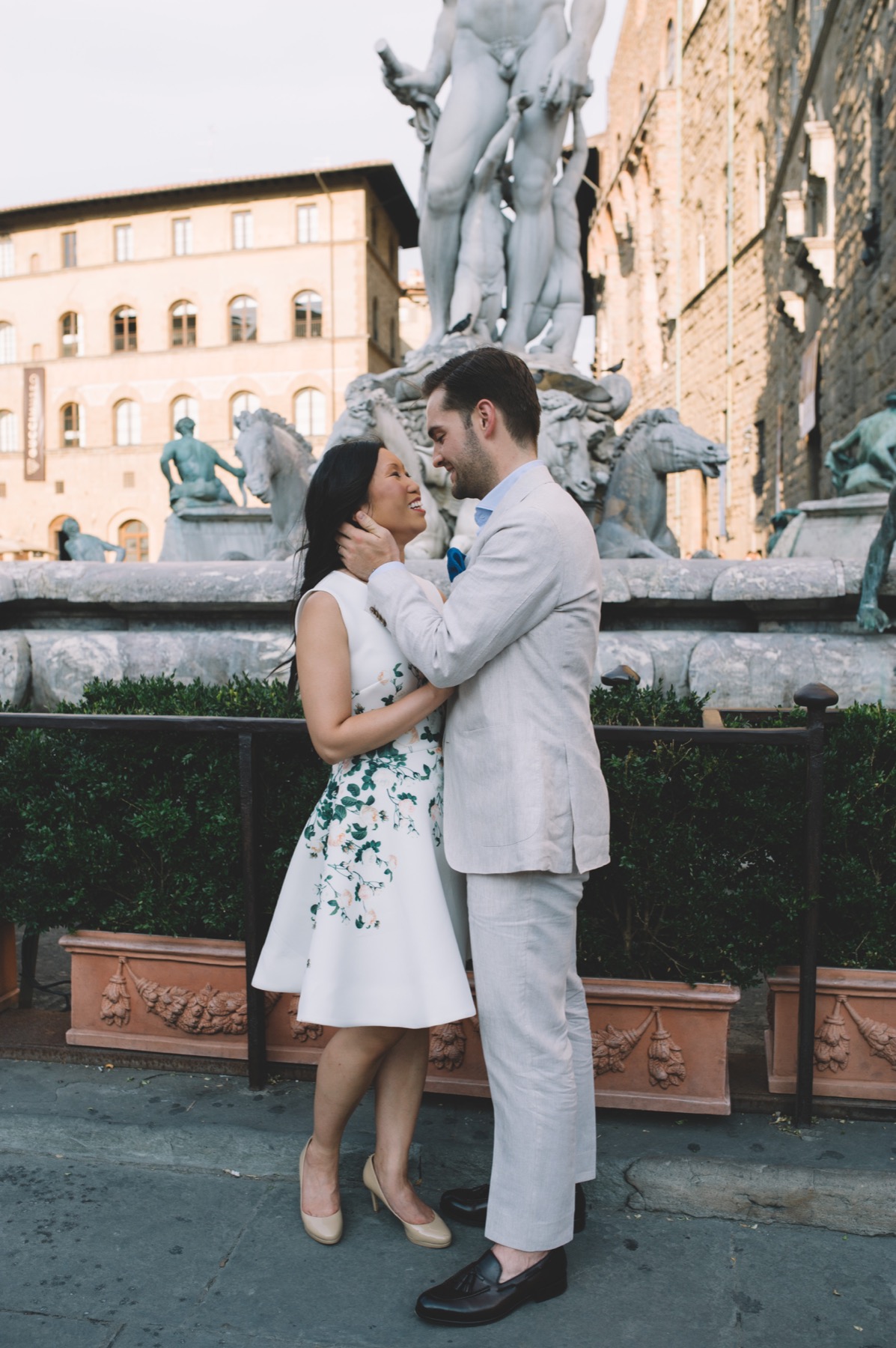 "The result was a memorable tour of the city and beautiful photos of the two of us from many of Florence's landmark sites with which to remember our honeymoon."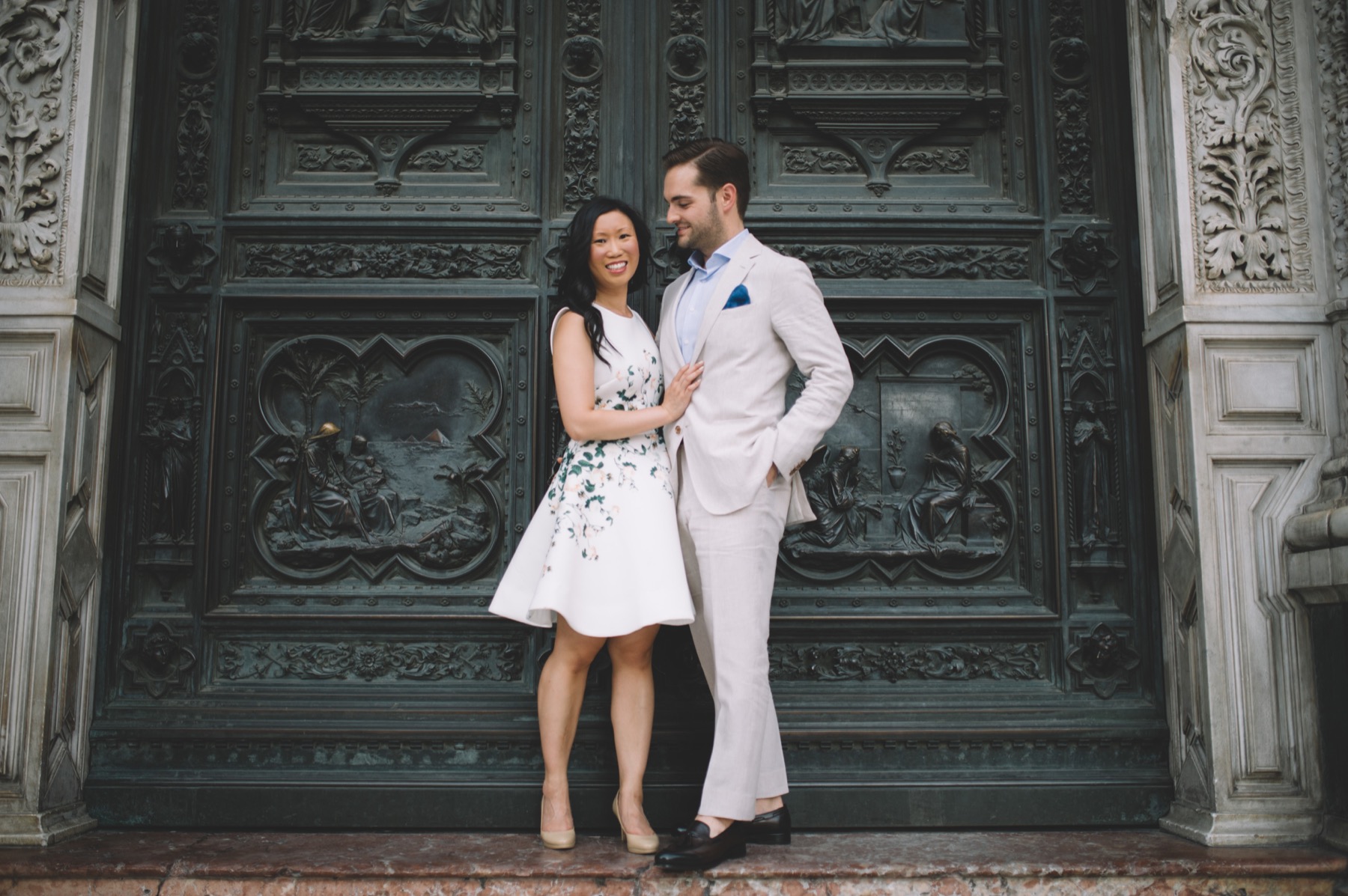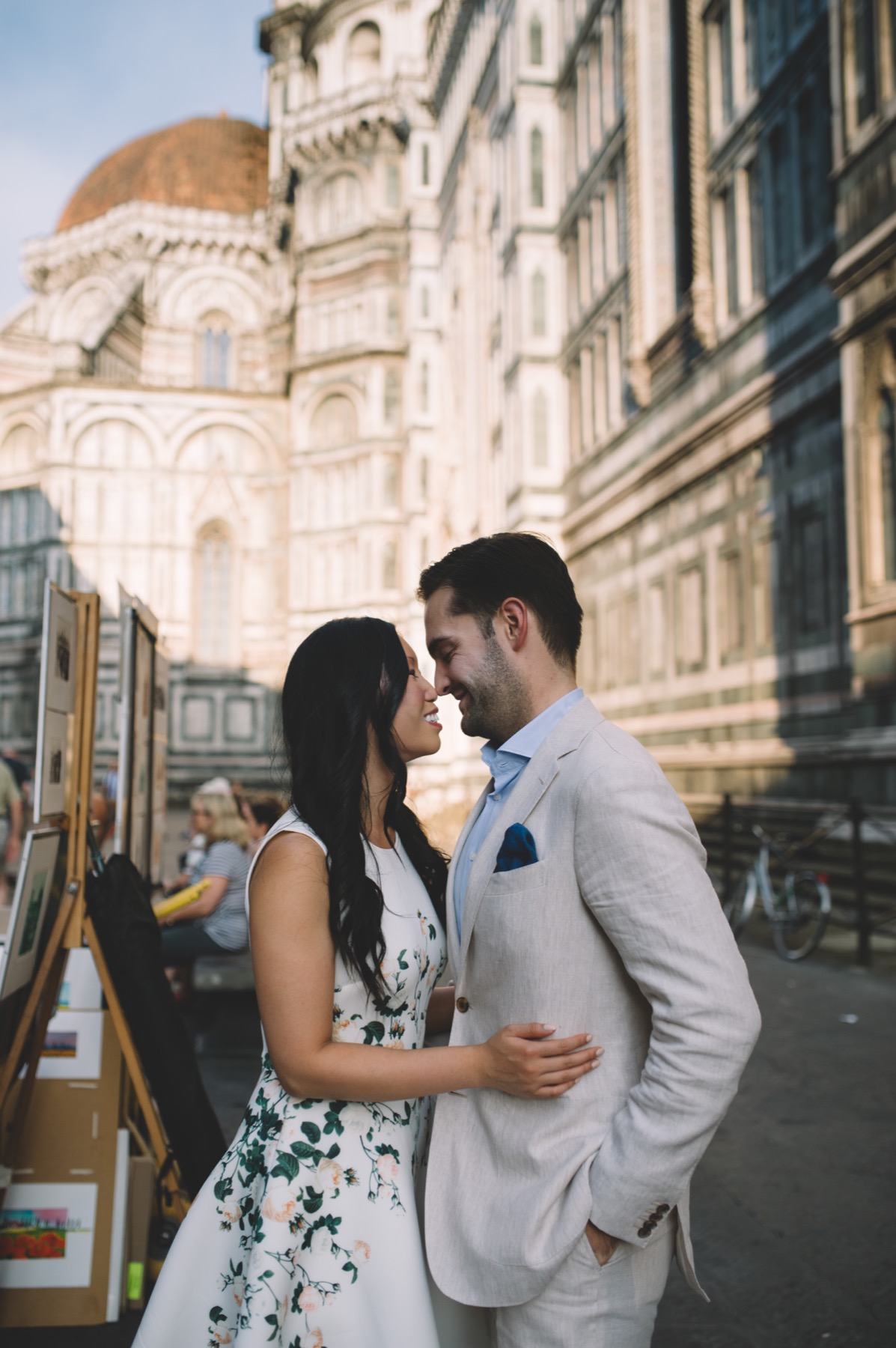 "Florence is a wonderful home-base for exploring Tuscany. I would definitely encourage others to rent a car and make side trips out to some of the other cities like San Gimignano, Lucca, Siena, and Volterra. Once you make it out of the city, traffic is pretty light and the region is easy to navigate."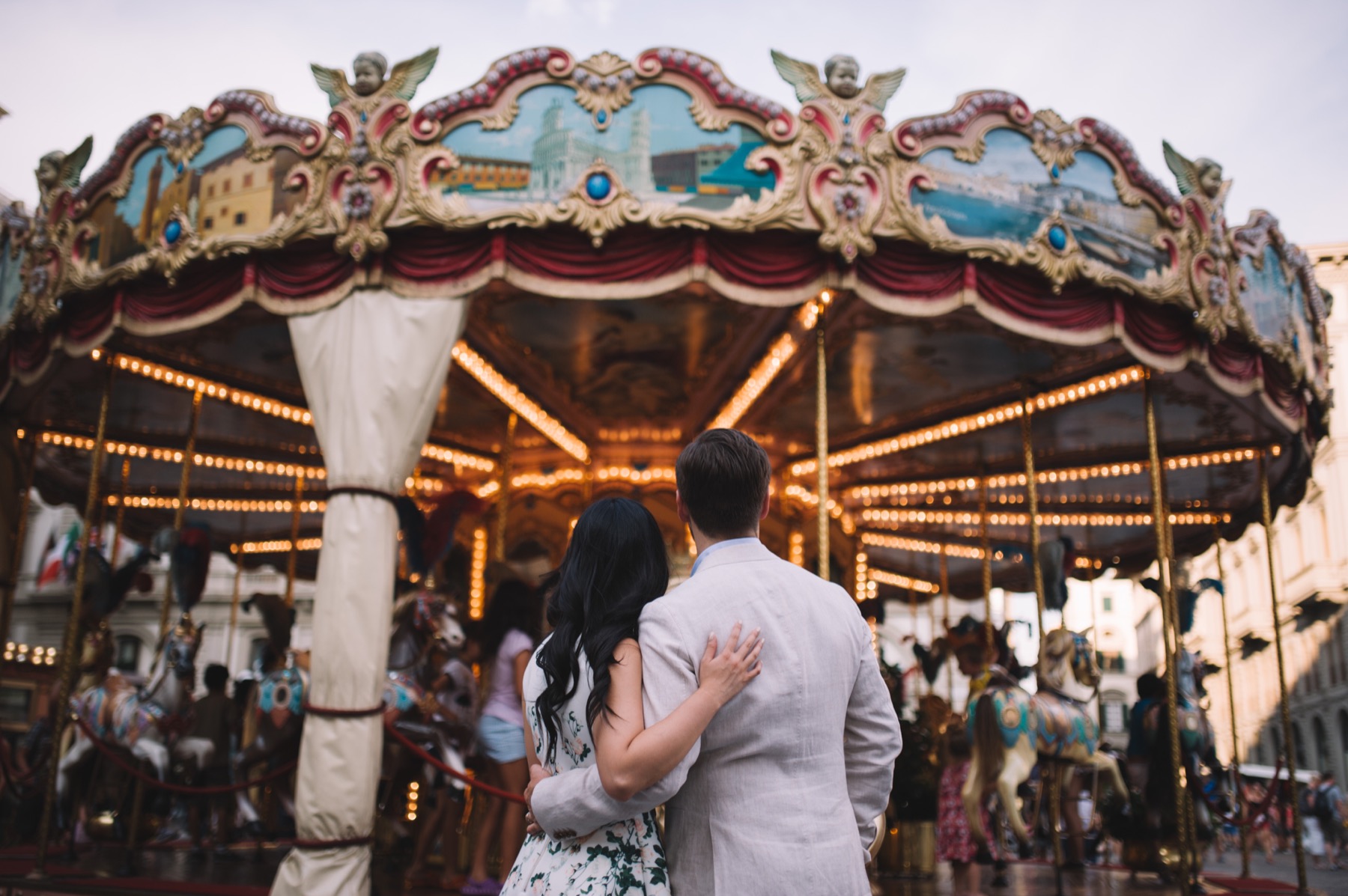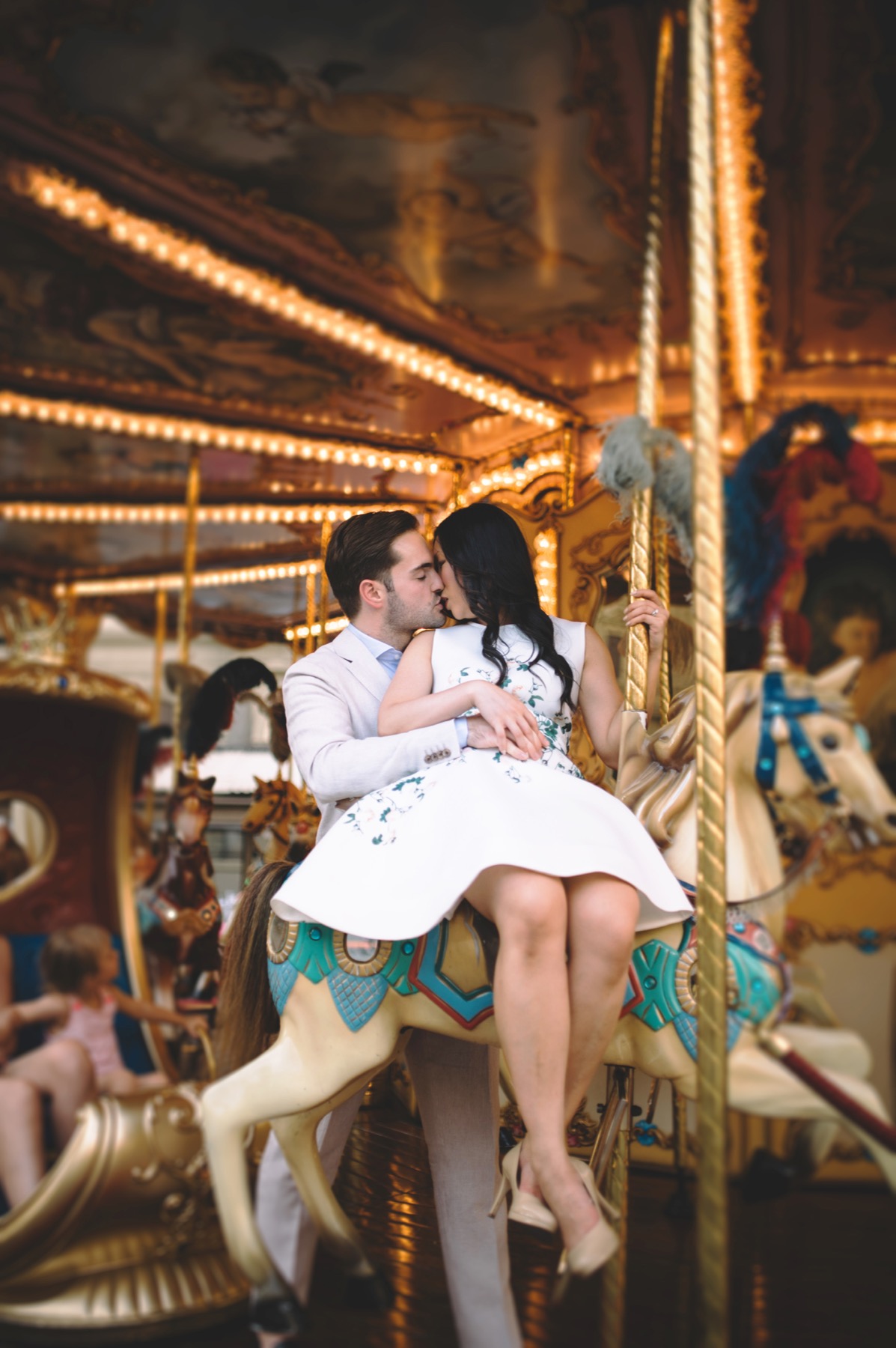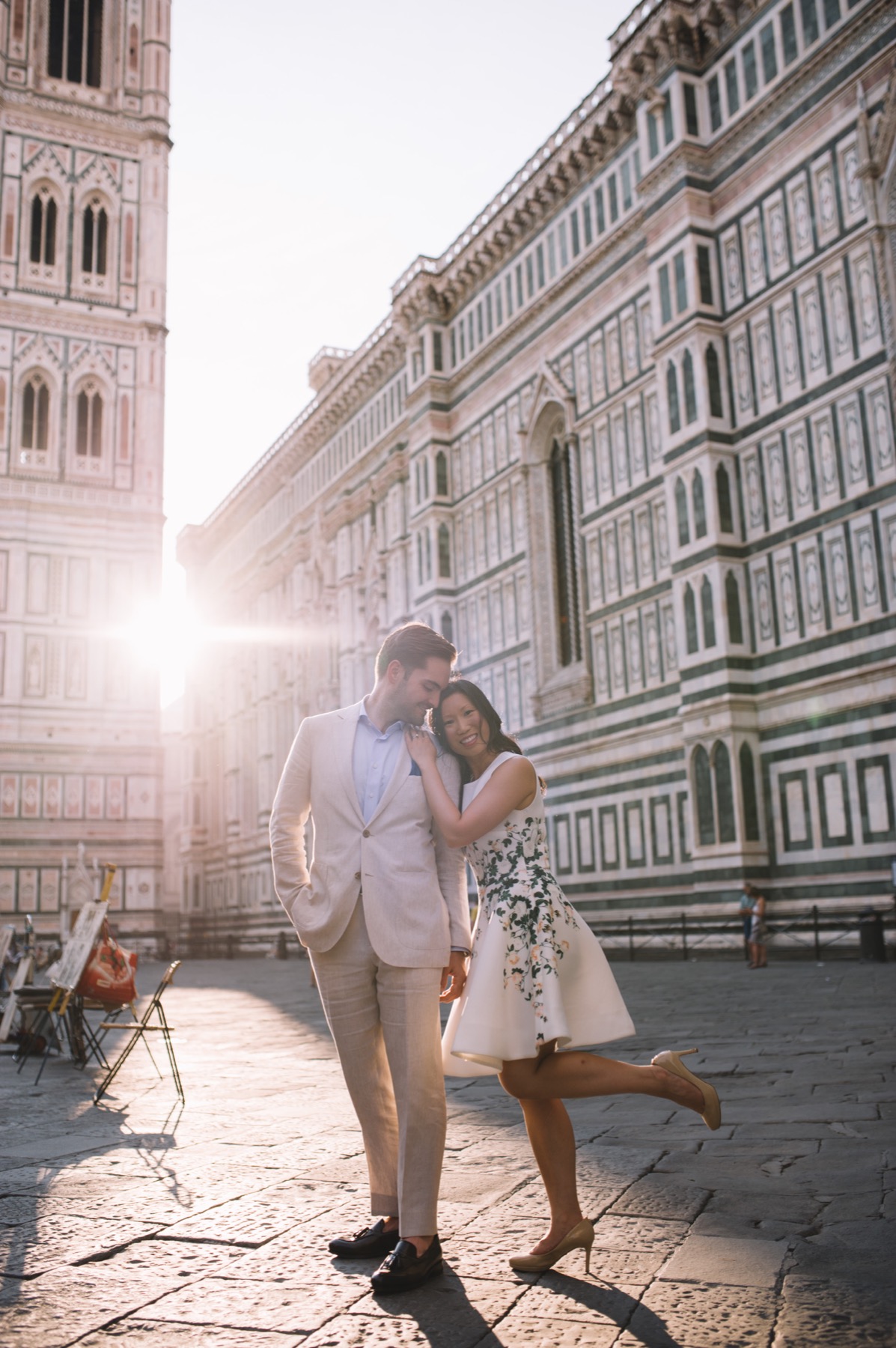 Flytographer: Alice in Florence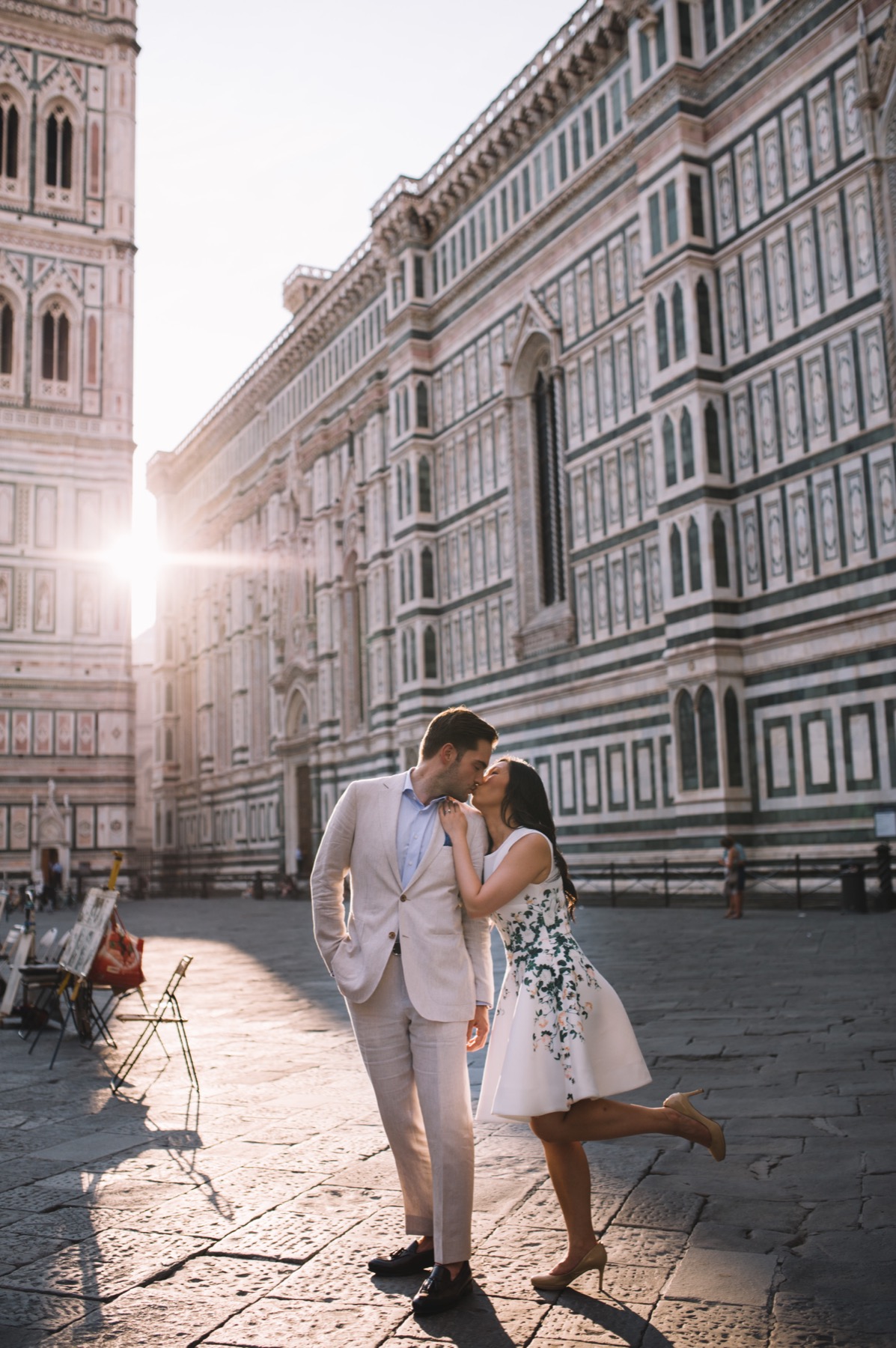 For more honeymoon inspiration, visit our Travel Stories!