See more: anniversary – couples – love – NYC – proposal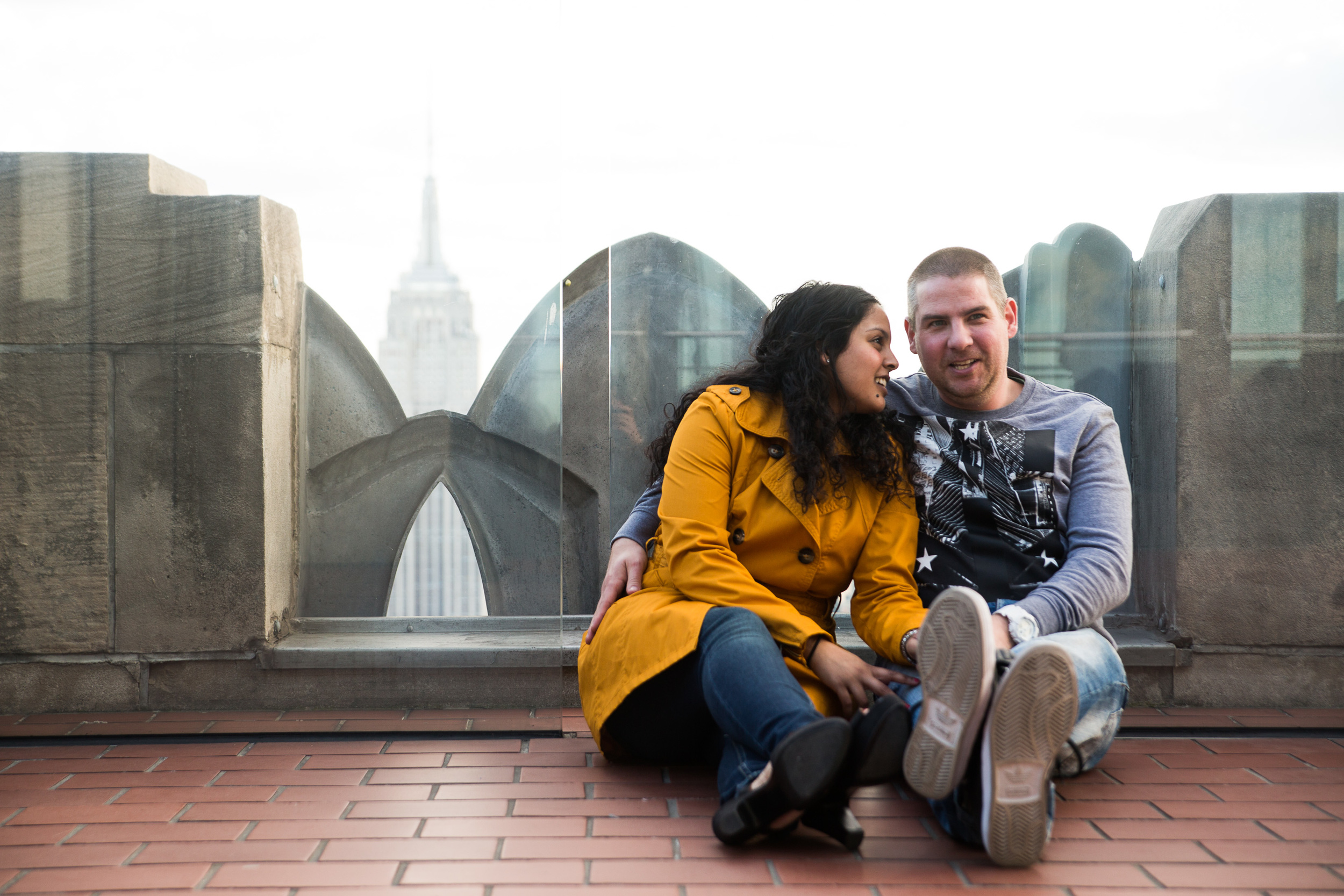 Ranald and Chalana were approaching their 10th anniversary when Ranald decided it was the perfect occasion to propose! Ranald planned a super special scavenger hunt proposal in NYC and Flytographer Johnny was there to capture the happy moment he popped the question.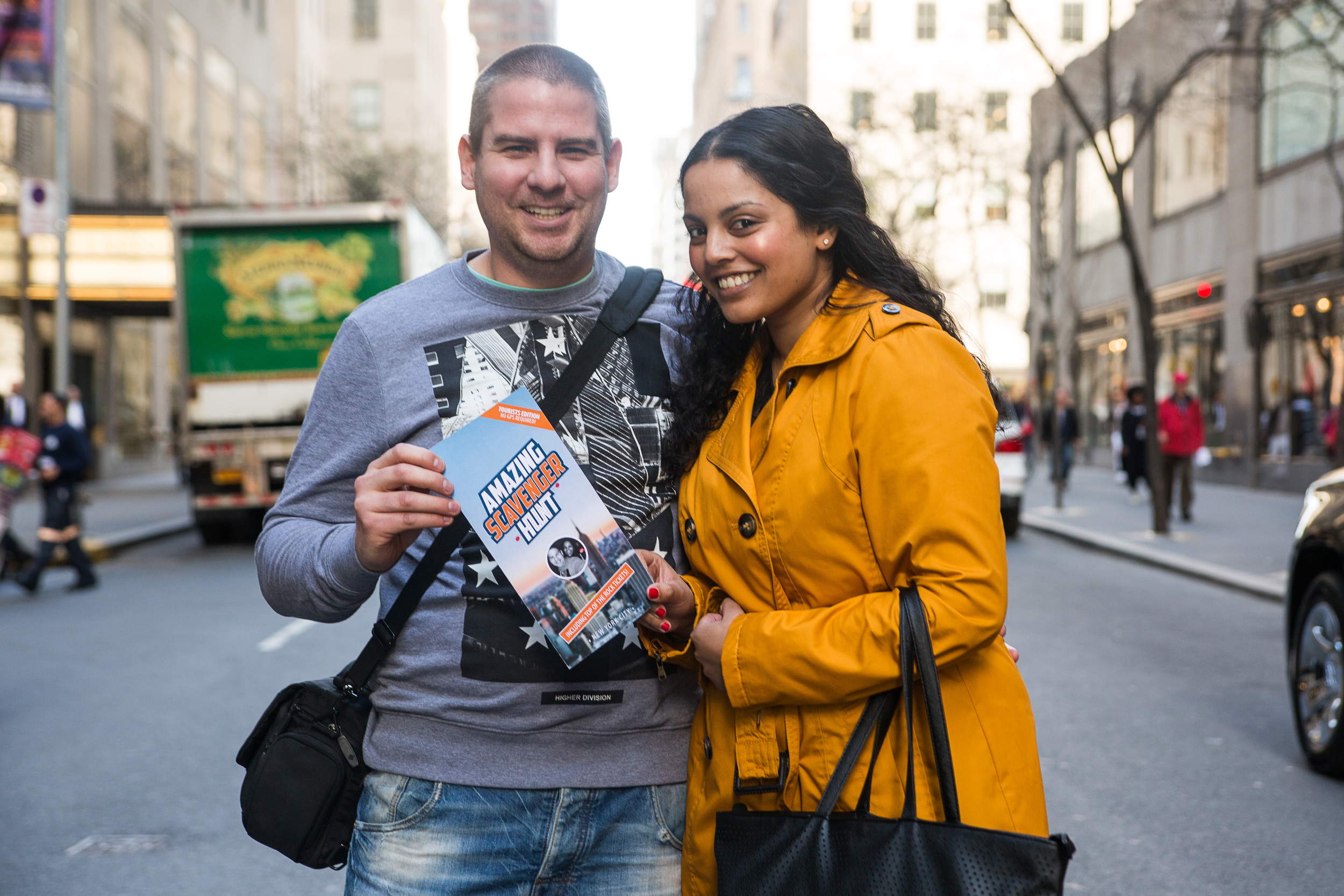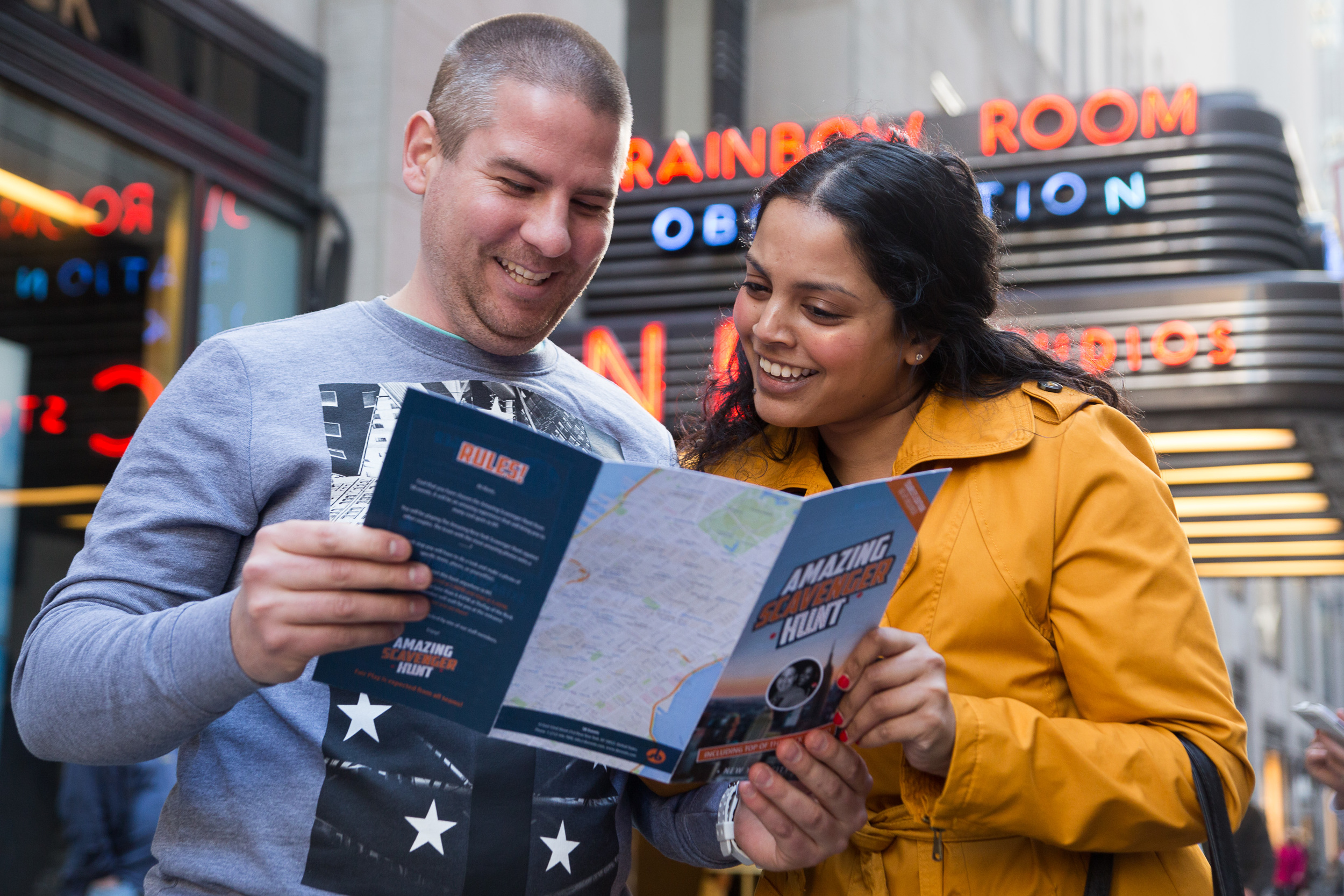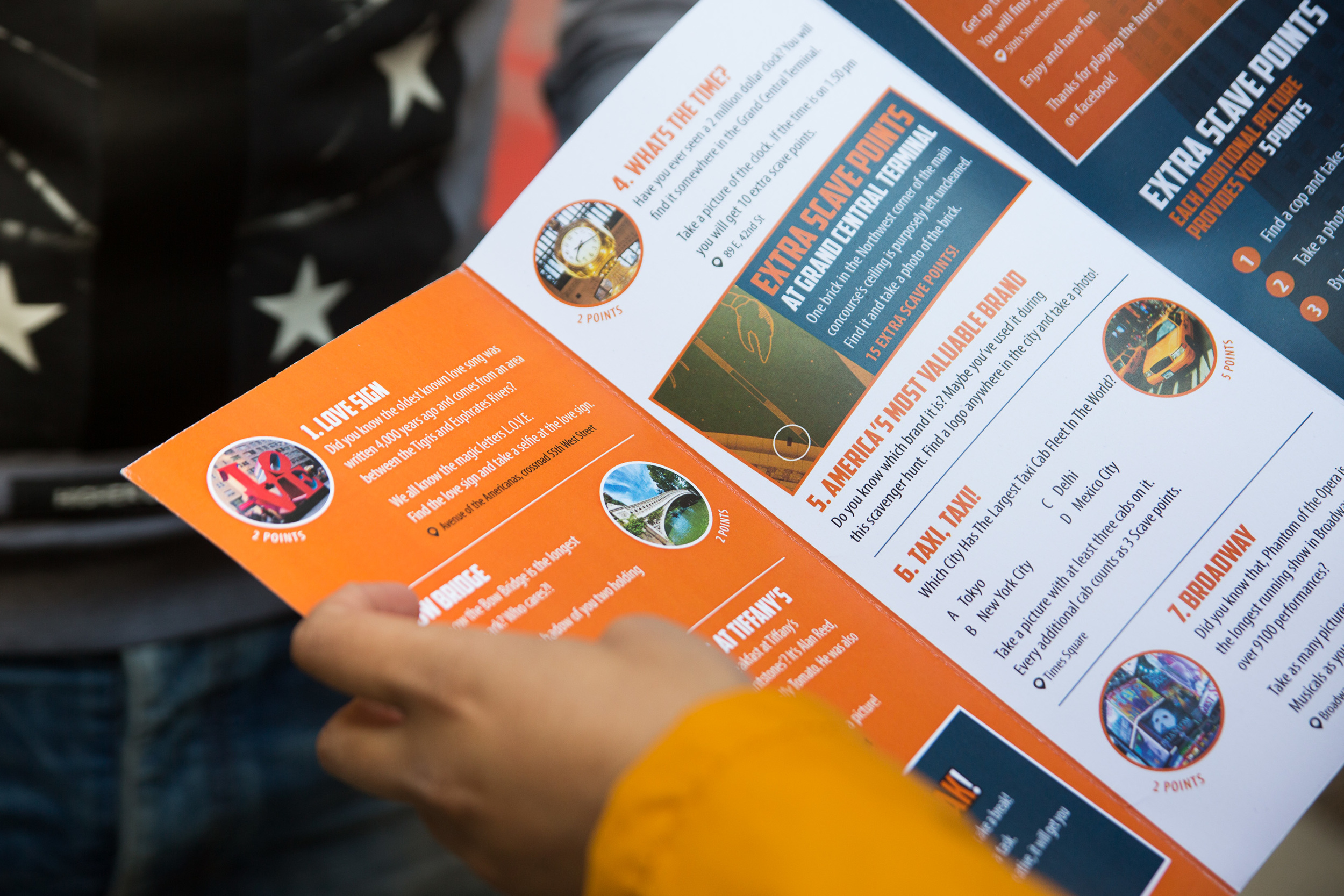 THEIR STORY
"I knew for sure that I wanted to propose to my girlfriend on the day of our 10-year anniversary, but I wanted to make it even more special than that. I tried to think of something romantic, but a little outside of the box as well. I started by making a list of things my girlfriend likes: shopping, taking pictures, travelling, flowers and scavenger hunts. Okay, maybe I can combine all these things into some kind of trip. But where? Simple: our favorite city is New York.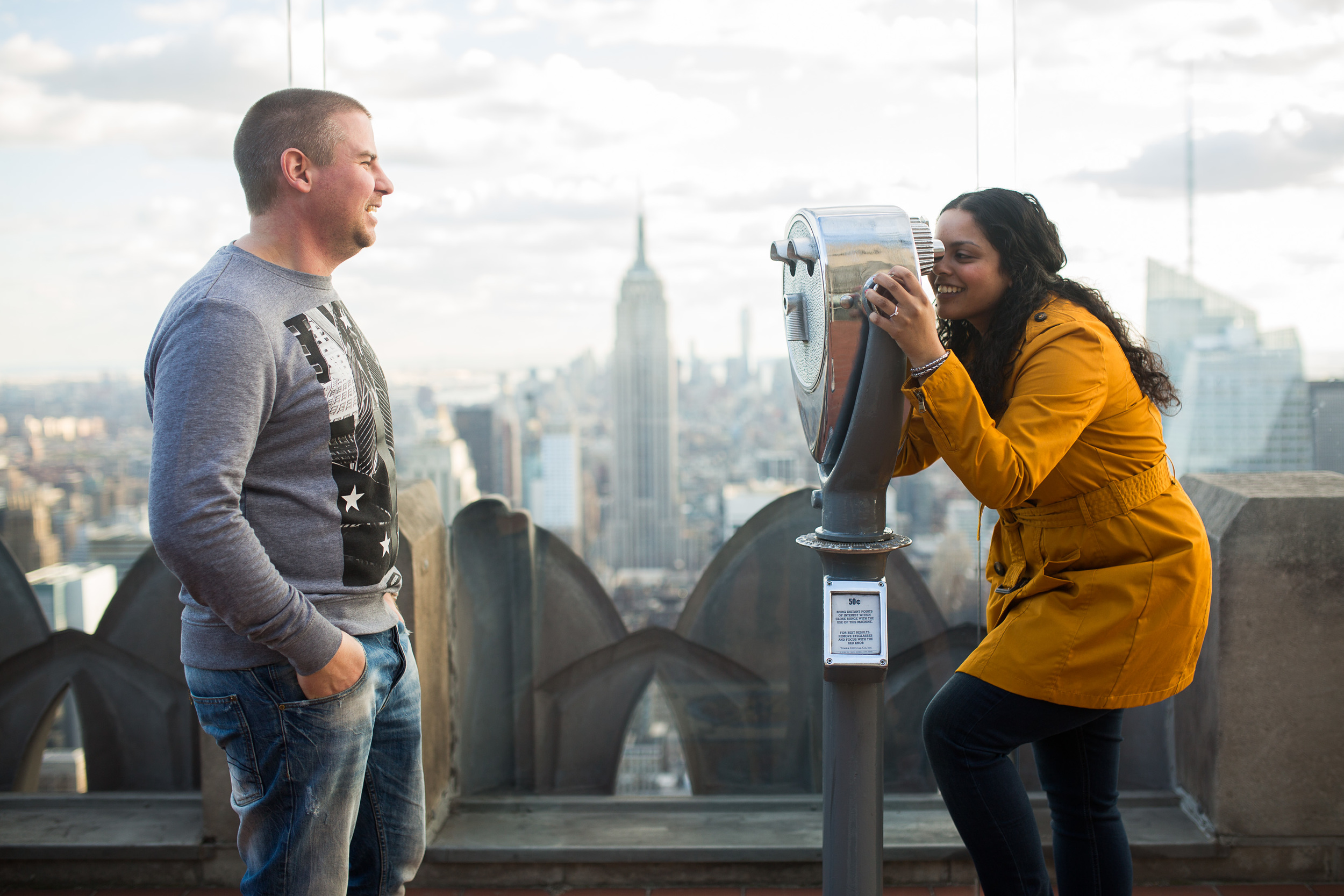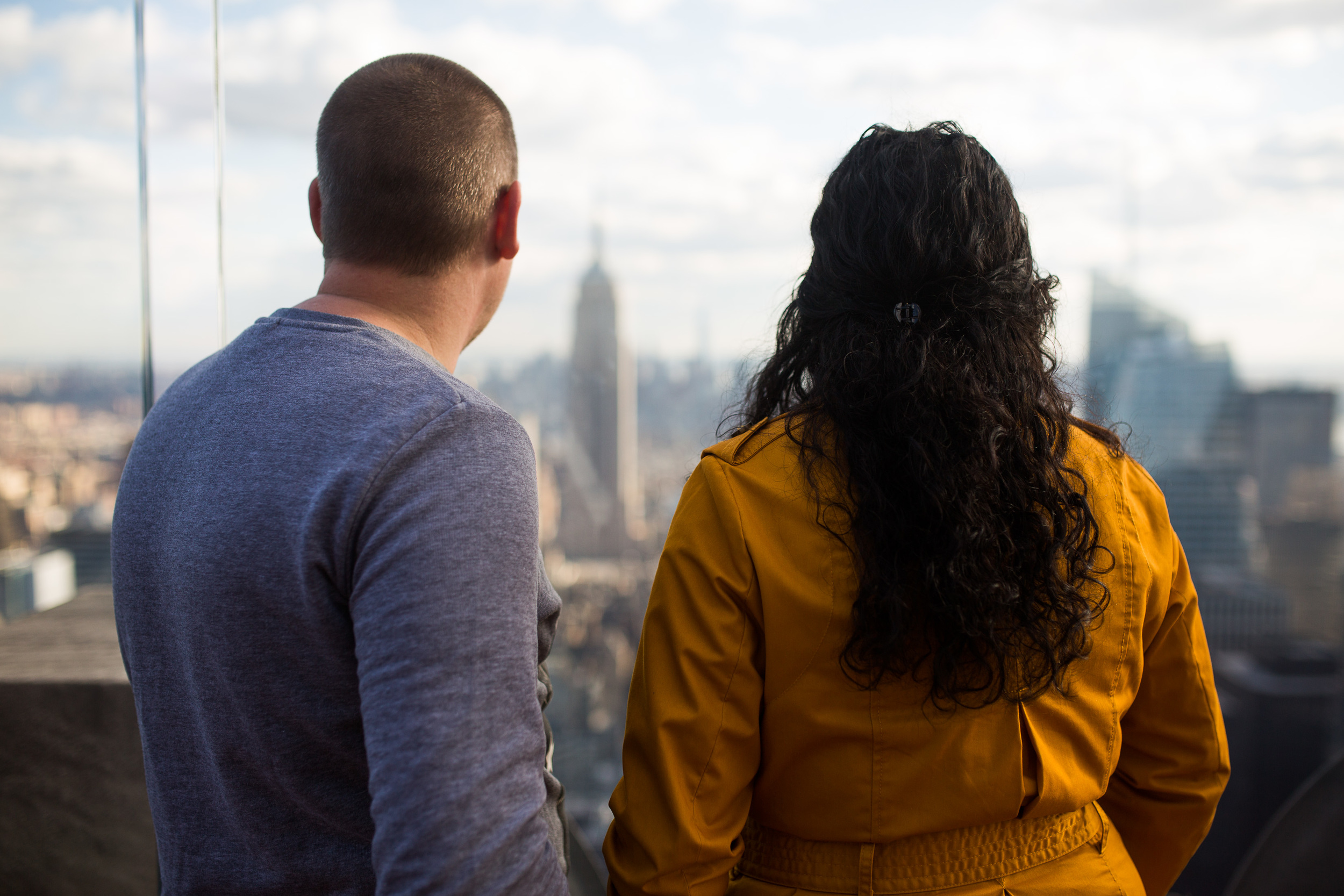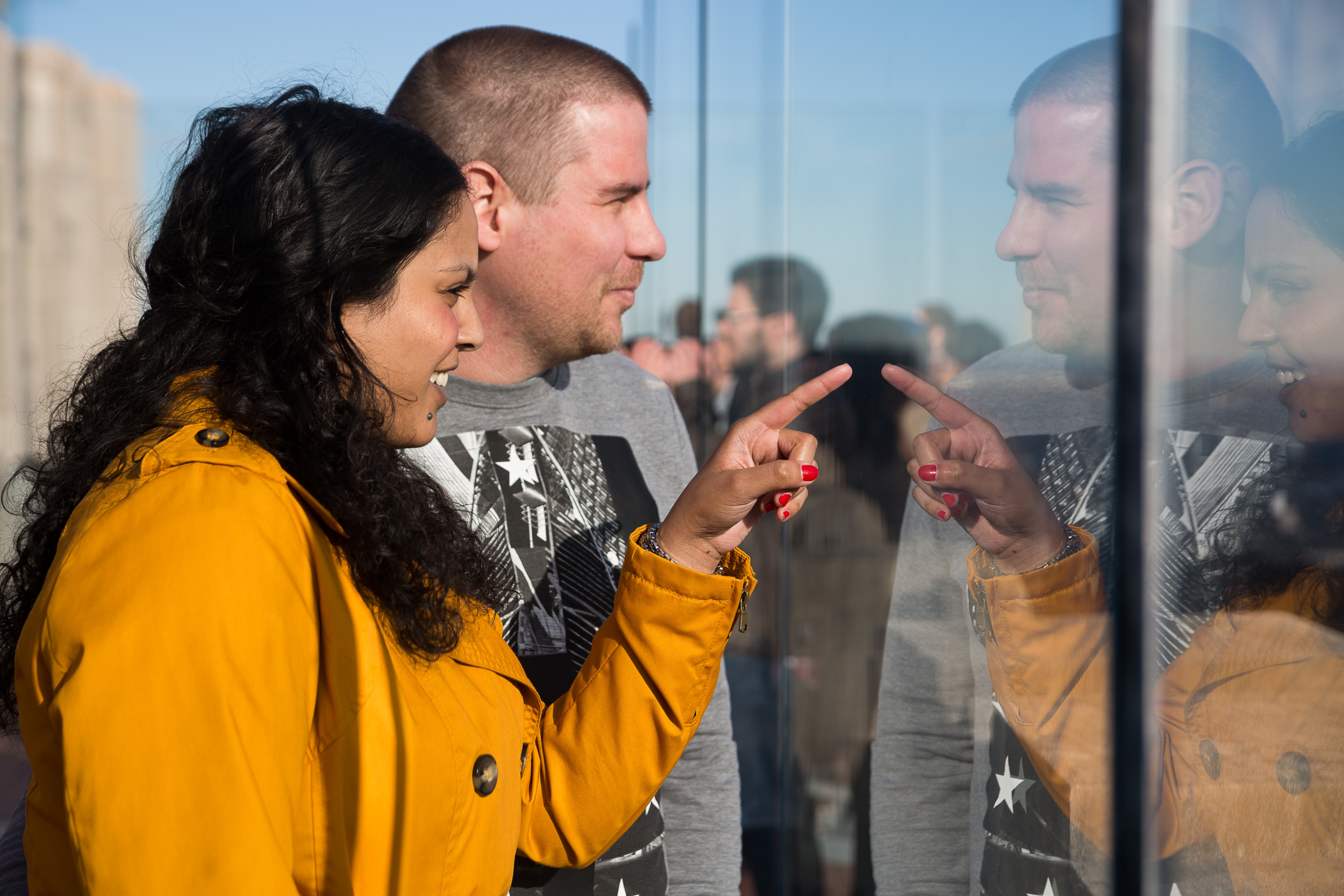 "Then, one night I came up with the perfect idea. I decided to make a custom scavenger hunt for Chalana. I called my best friend who is a graphic designer to help bring my idea to life. We designed the scavenger hunt together, complete with locations, game rules, hints and bonus items.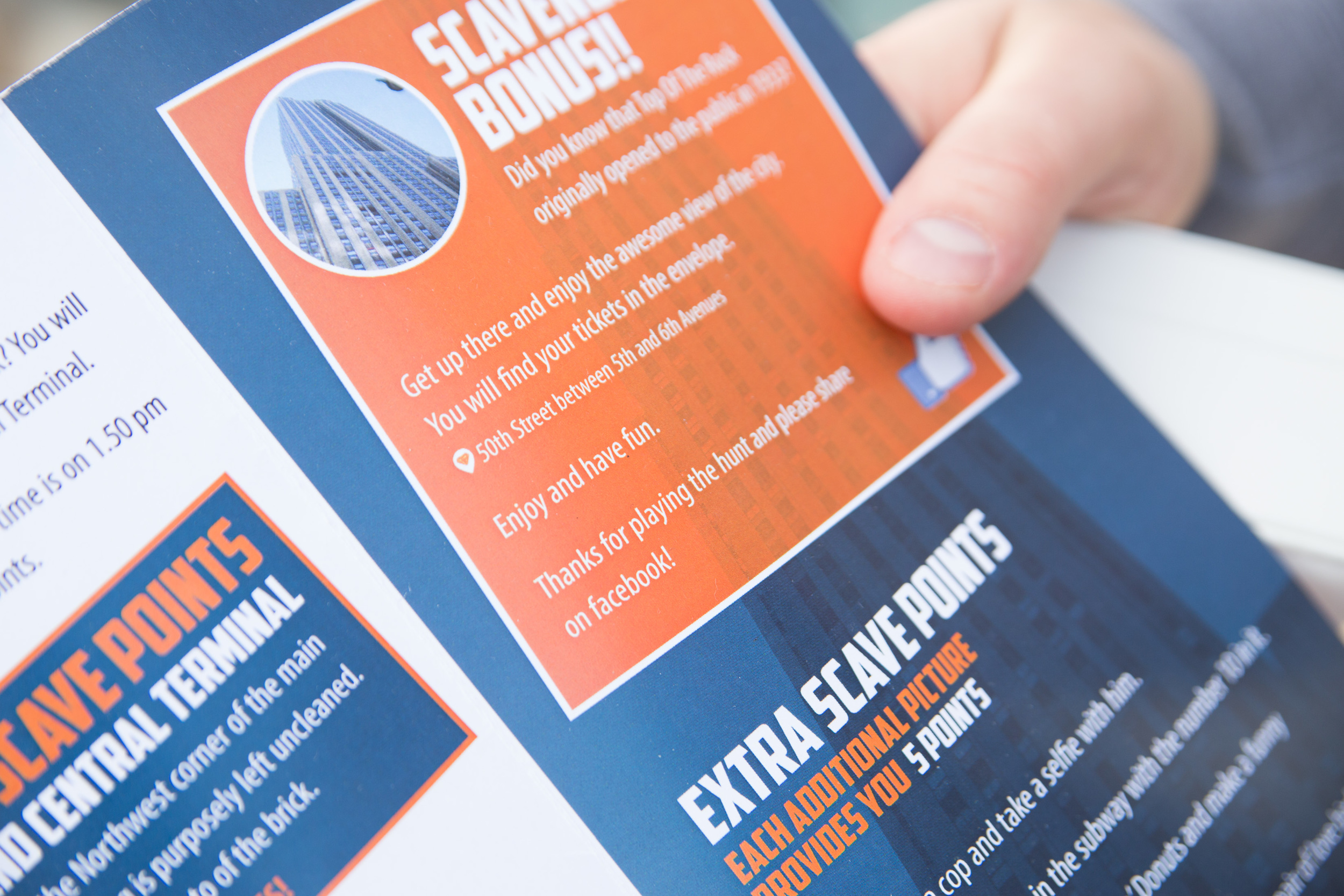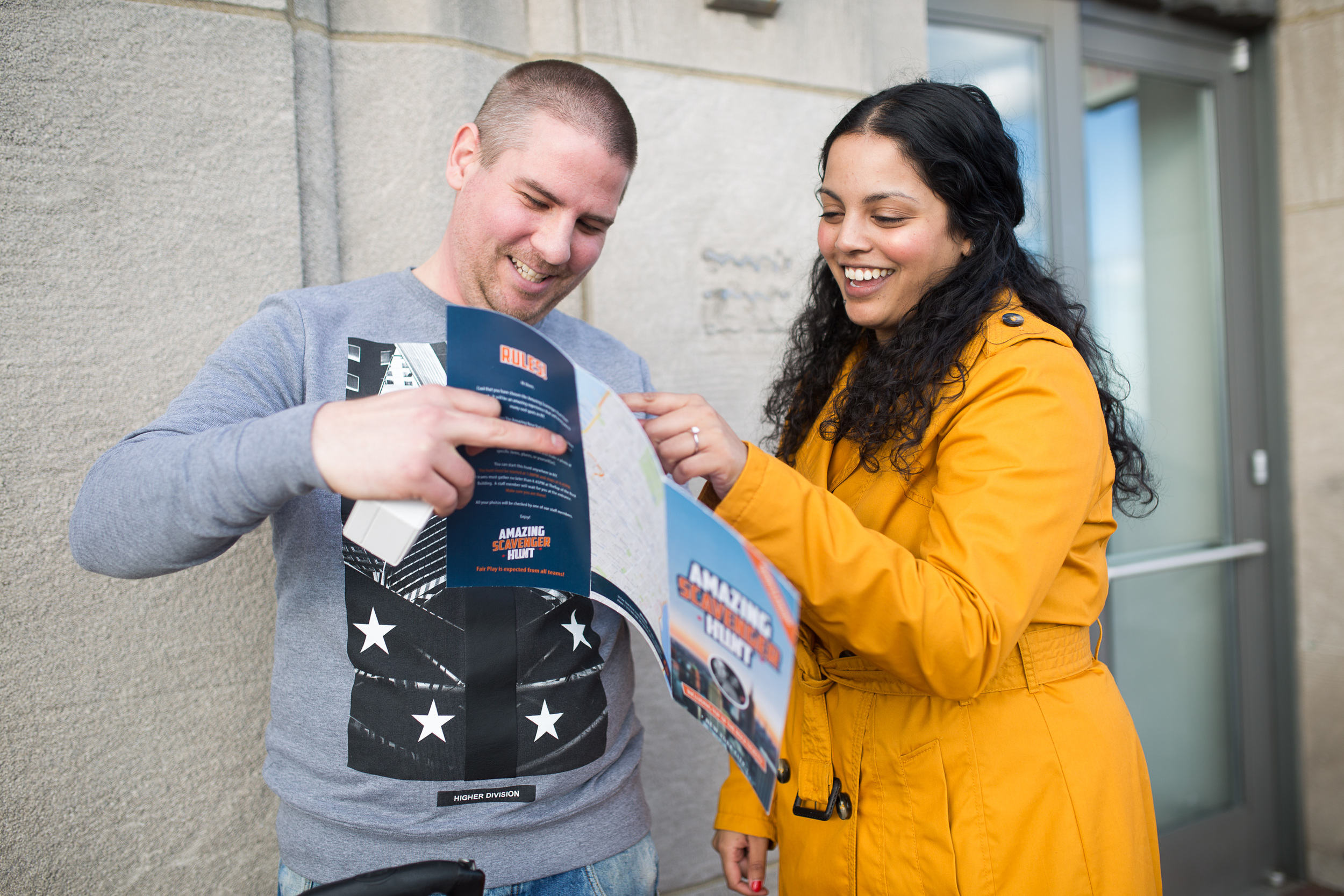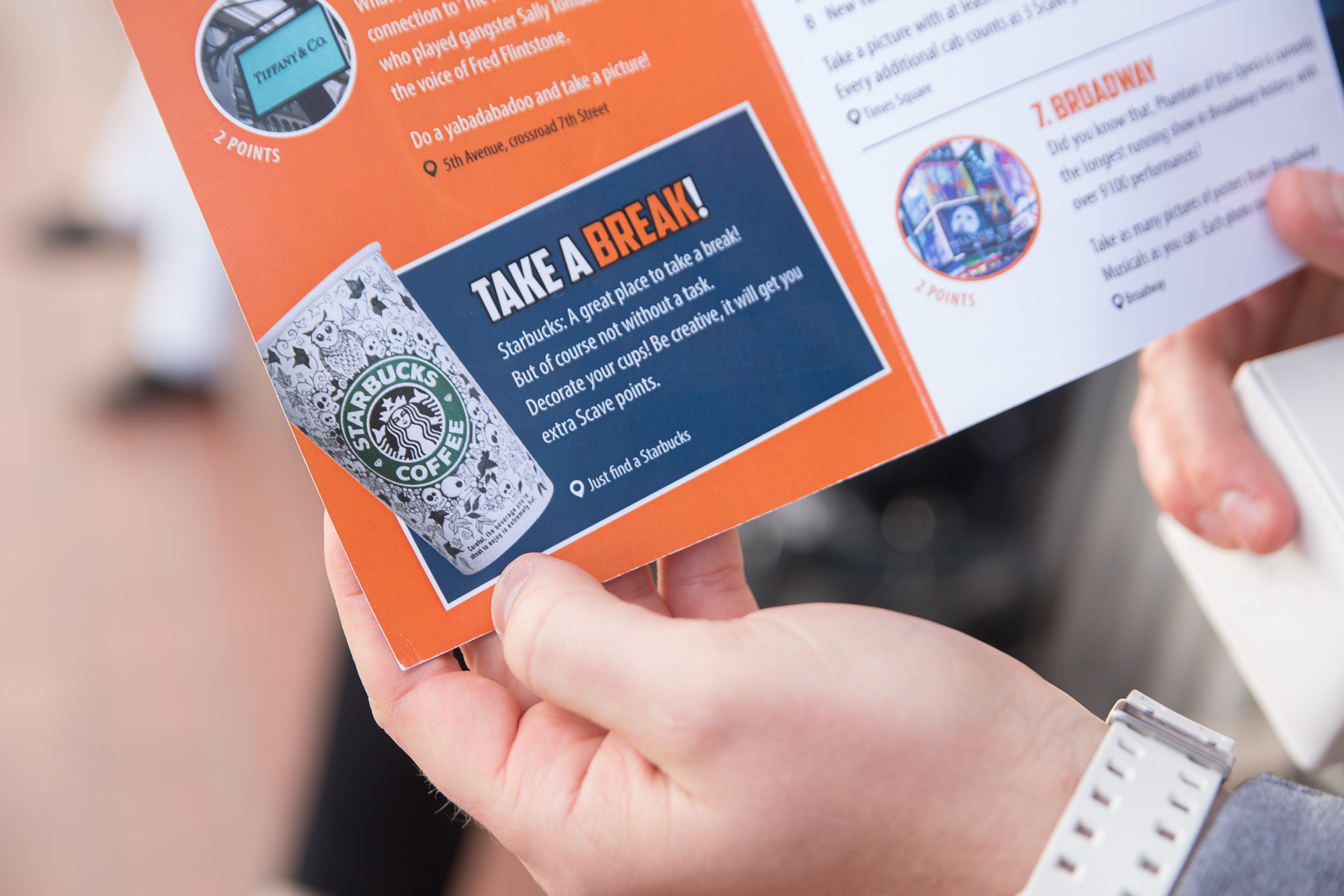 "We added all kinds of romantic locations in the hunt such as the LOVE sign, Bow Bridge and, of course, Tiffany & Co. We also added a couple tourist locations to distract her from all the romantic spots. Plus, there were a couple extra bonus items to distract here even more. The selfie of my girlfriend with a New York police officer is my favourite one. I never expected that she would dare to do that.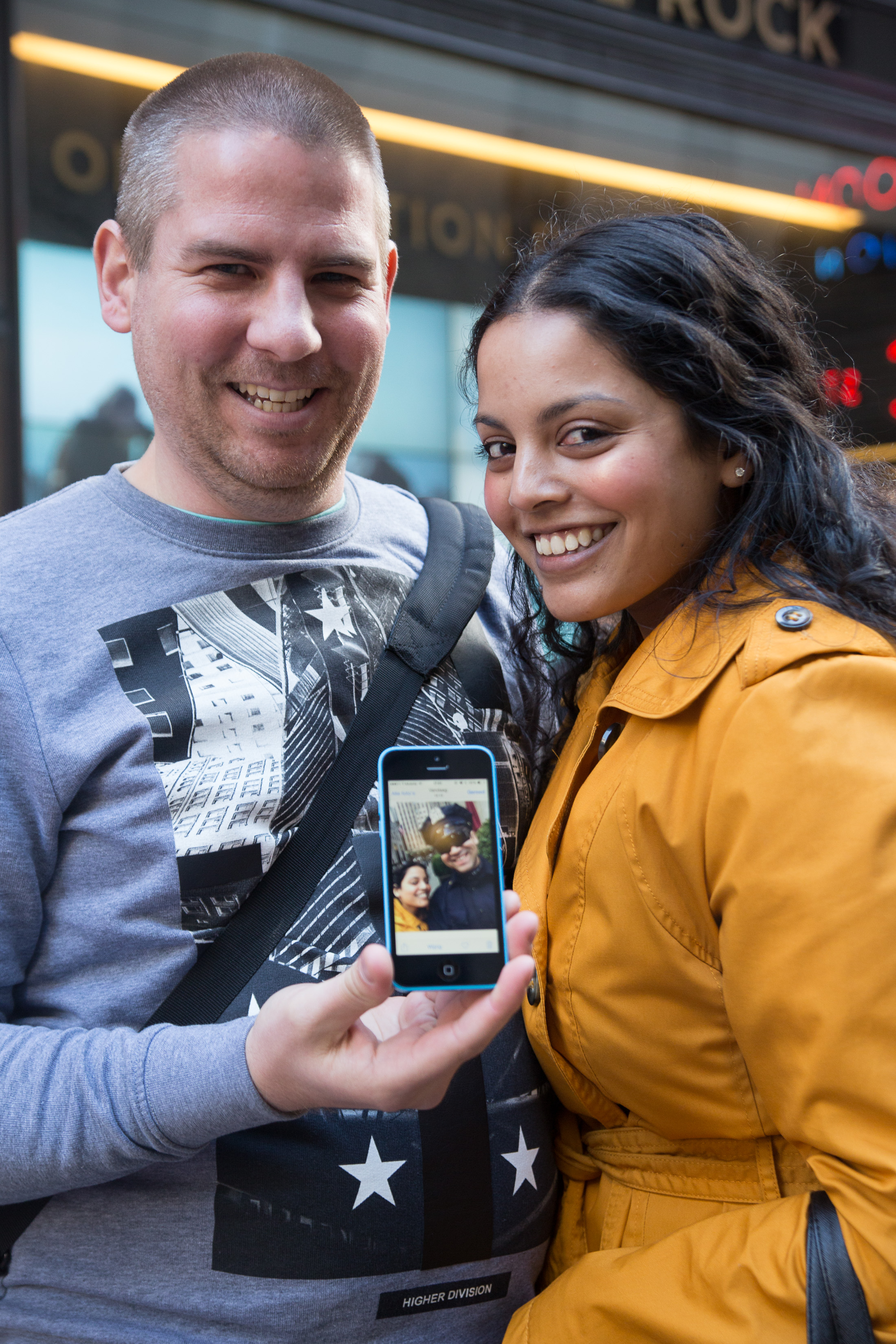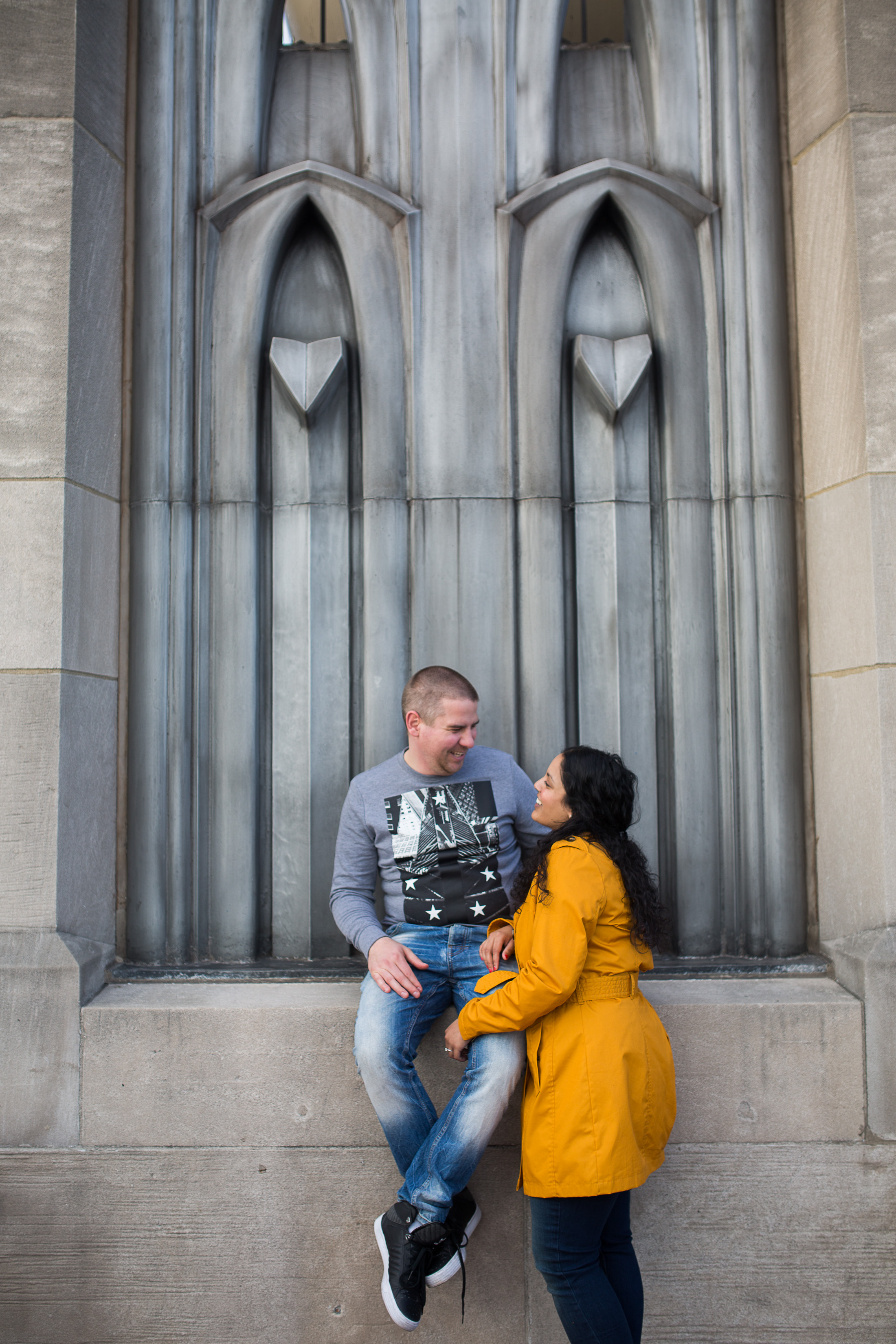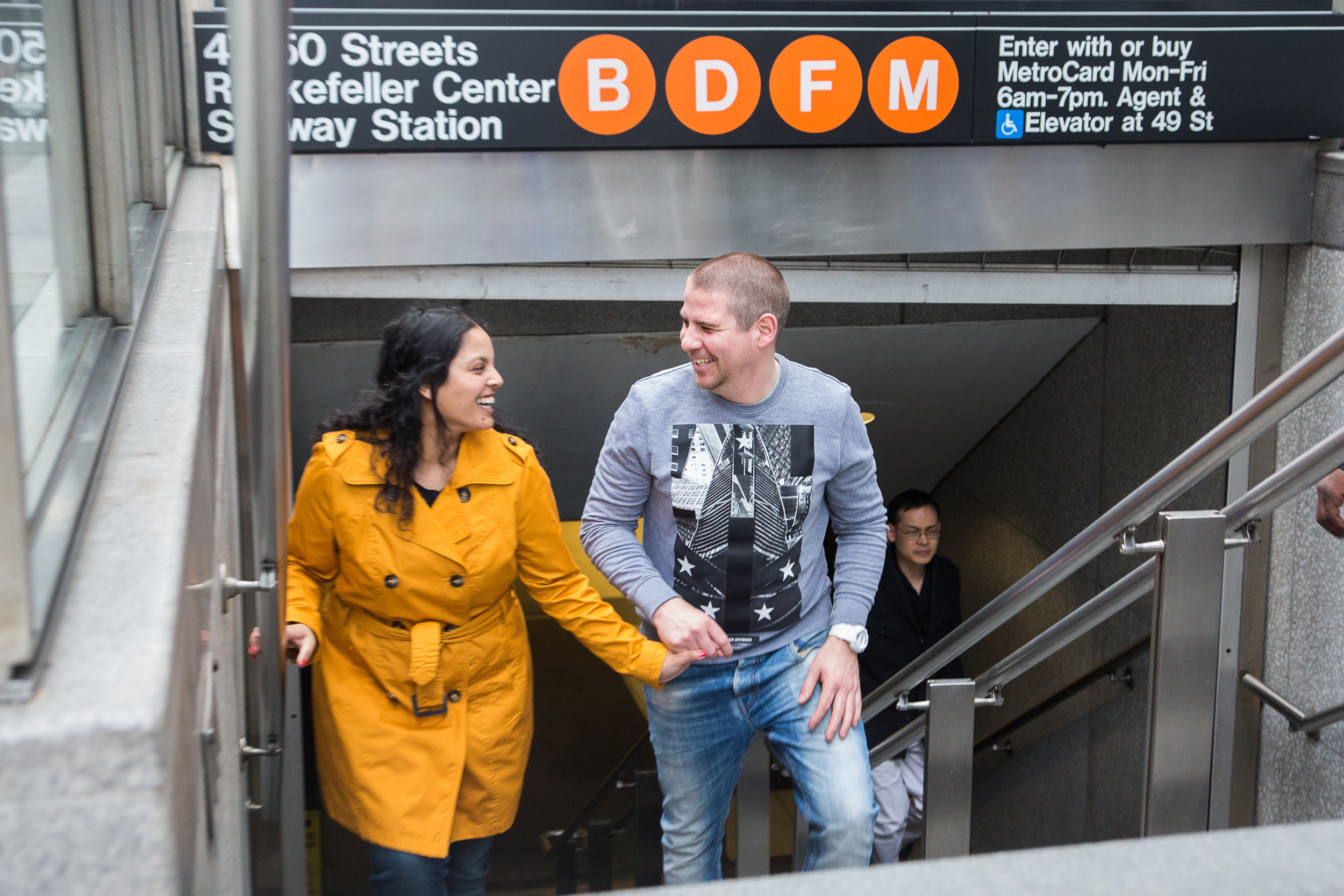 "I decided the perfect proposal location would be Top of the Rock because the iconic Empire State Building would then set the stage in the background. I really wanted to have a good picture to show our family and friends of the proposal moment. I decided a selfie stick, drone or asking another tourist weren't very good options, so I started looking for a photographer and found Flytographer. I spoke everything through with Flytographer Johnny. I told my girlfriend that the scavenger hunt was a competition between couples and that we needed to take pictures of items in order to win. I explained that there would be a photographer who worked for the scavenger hunt company at the last location to take promotional photos of us – she totally bought it.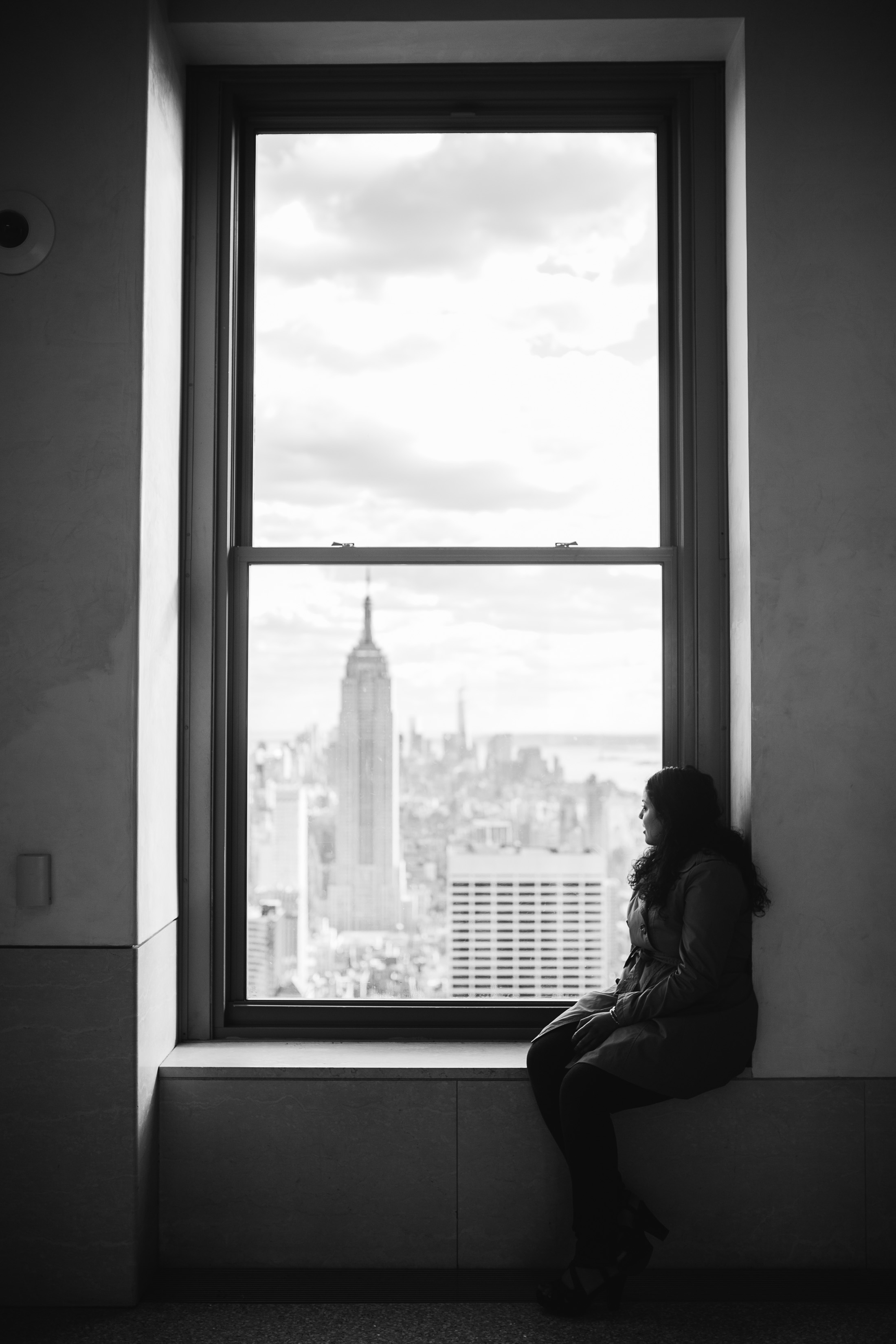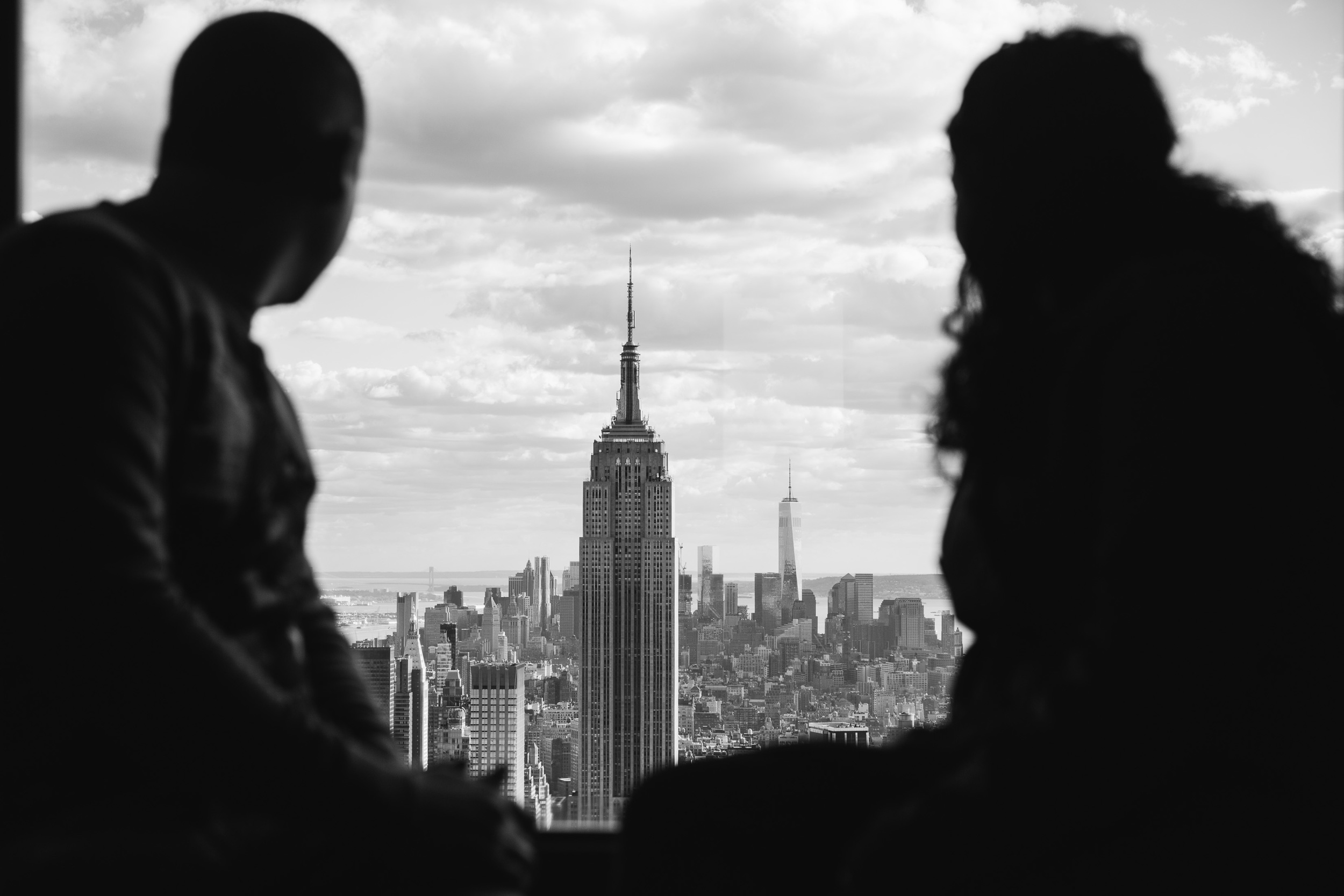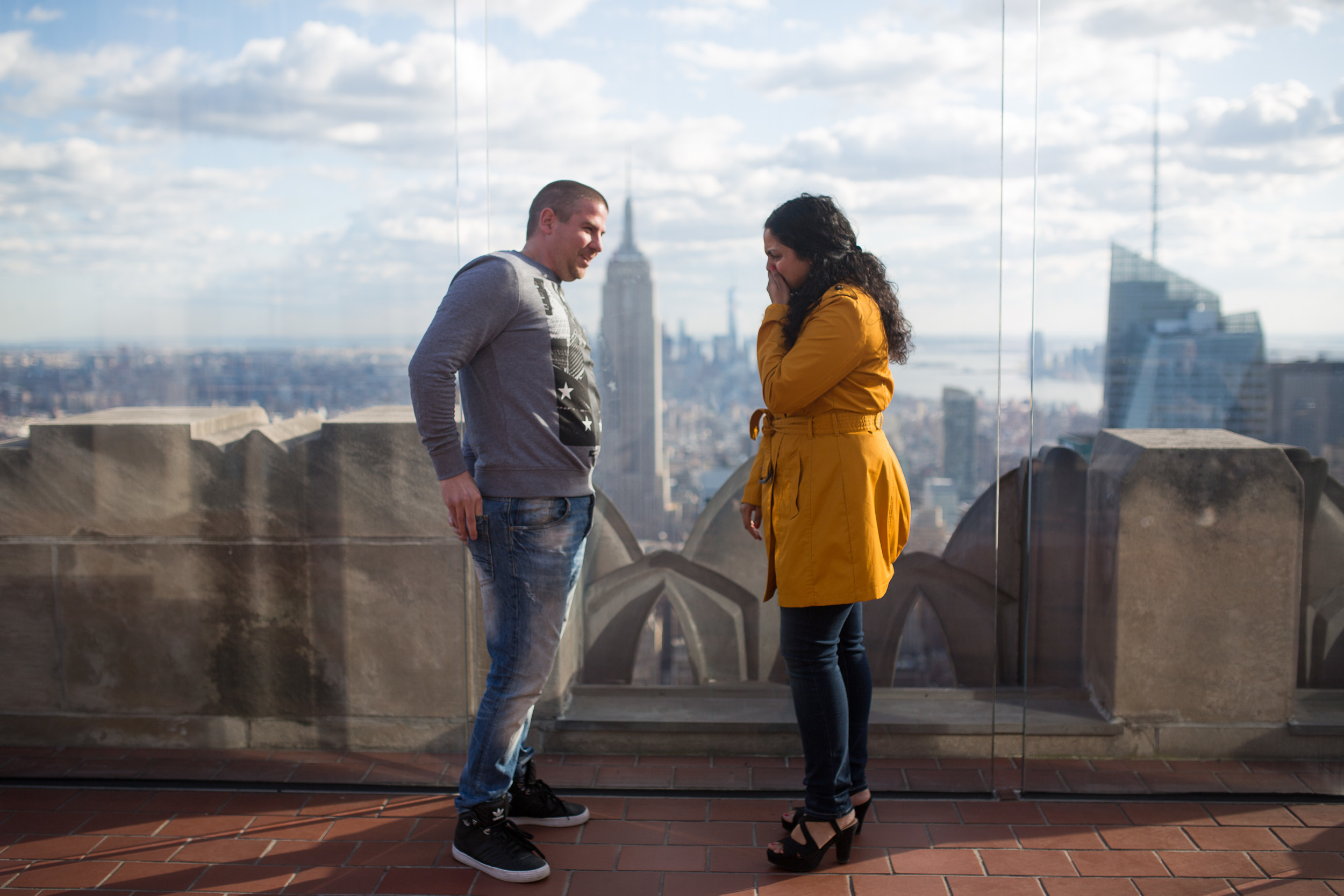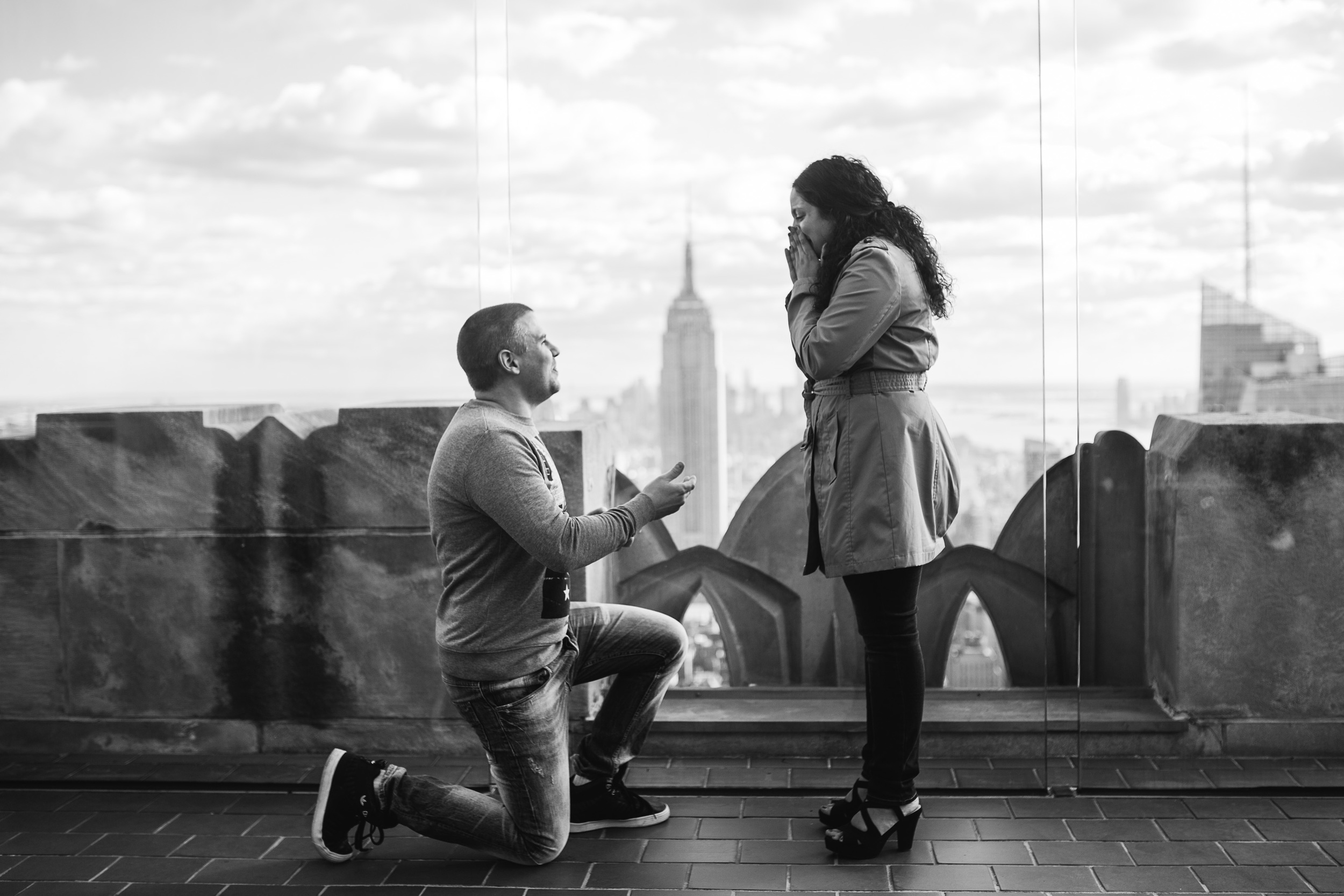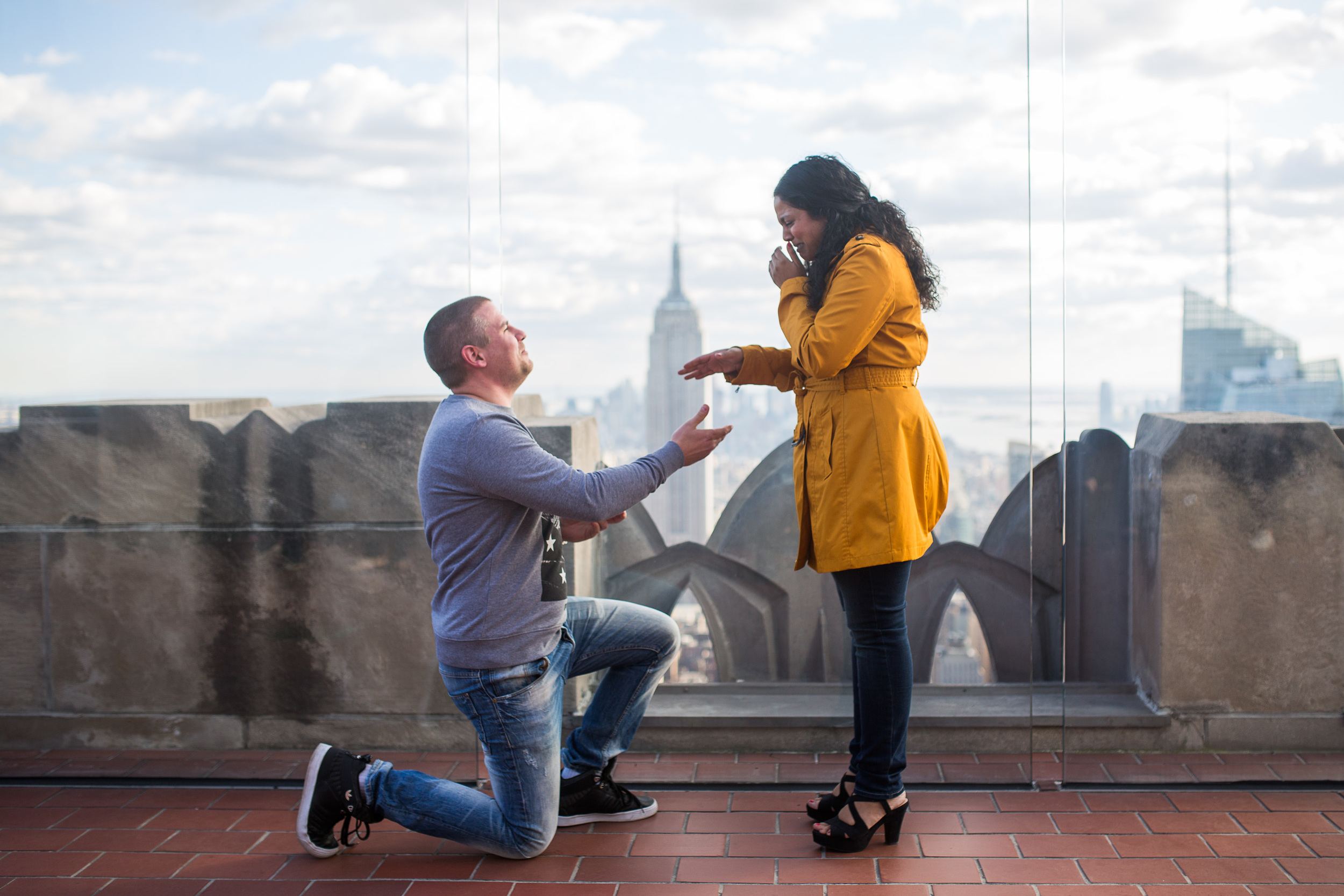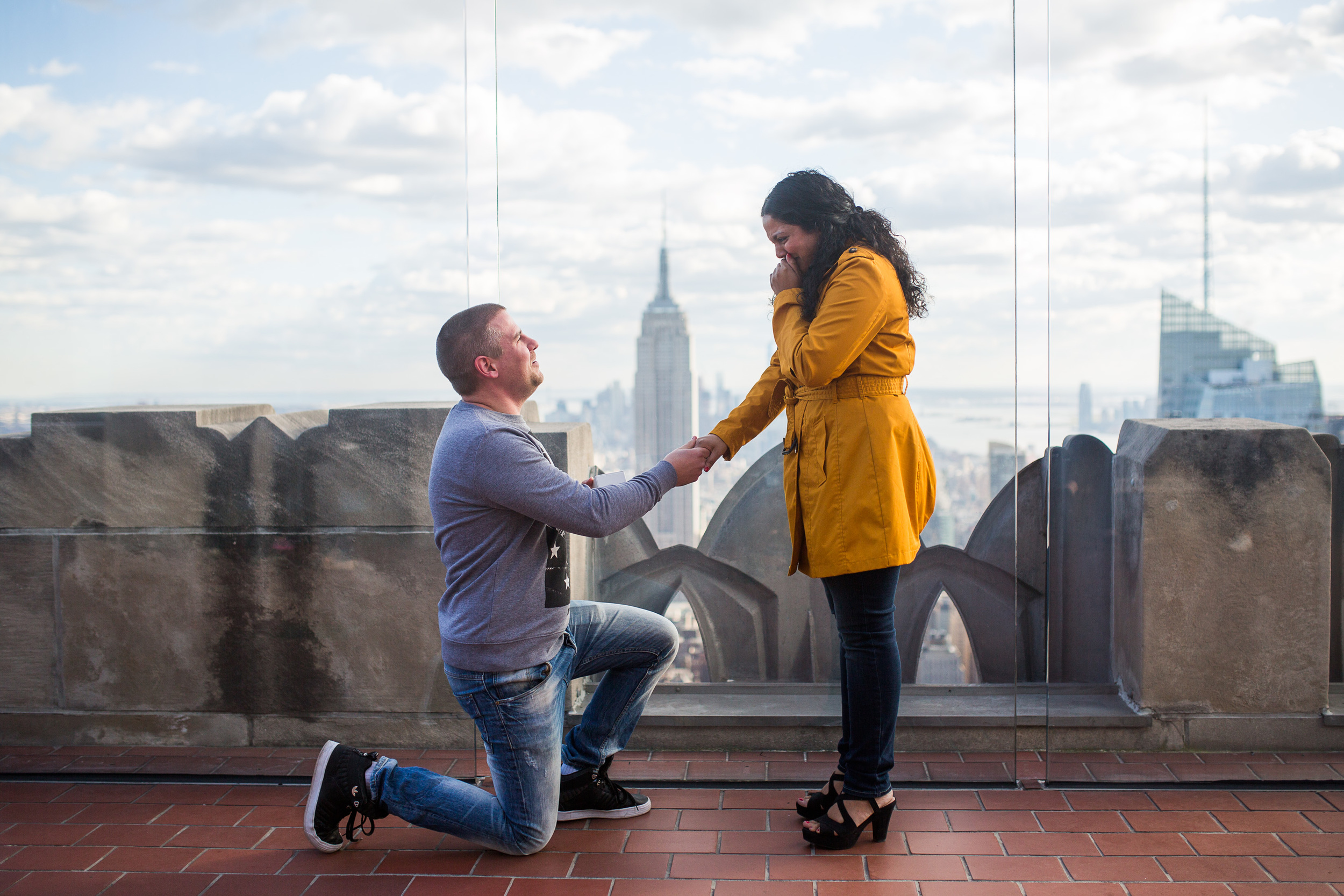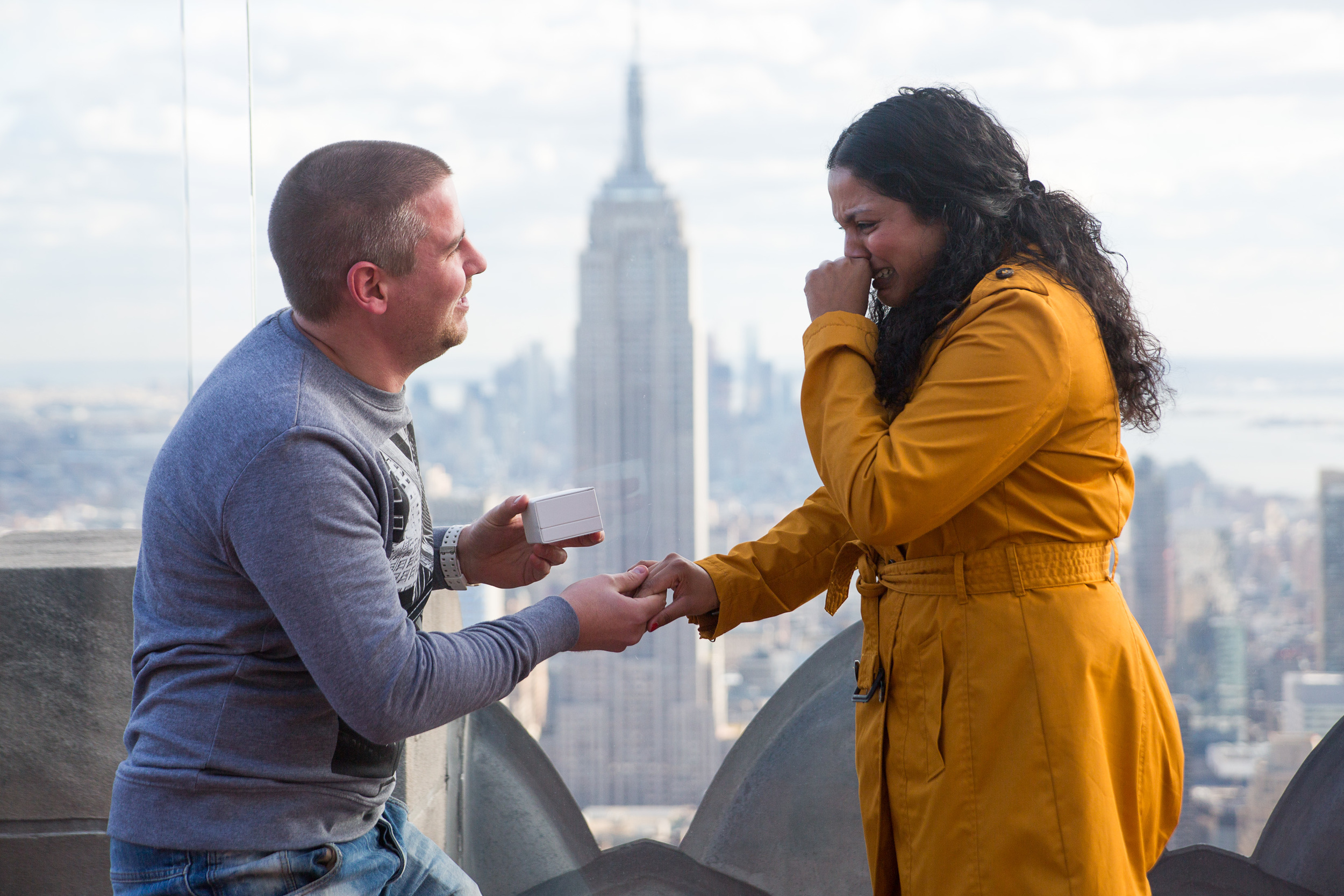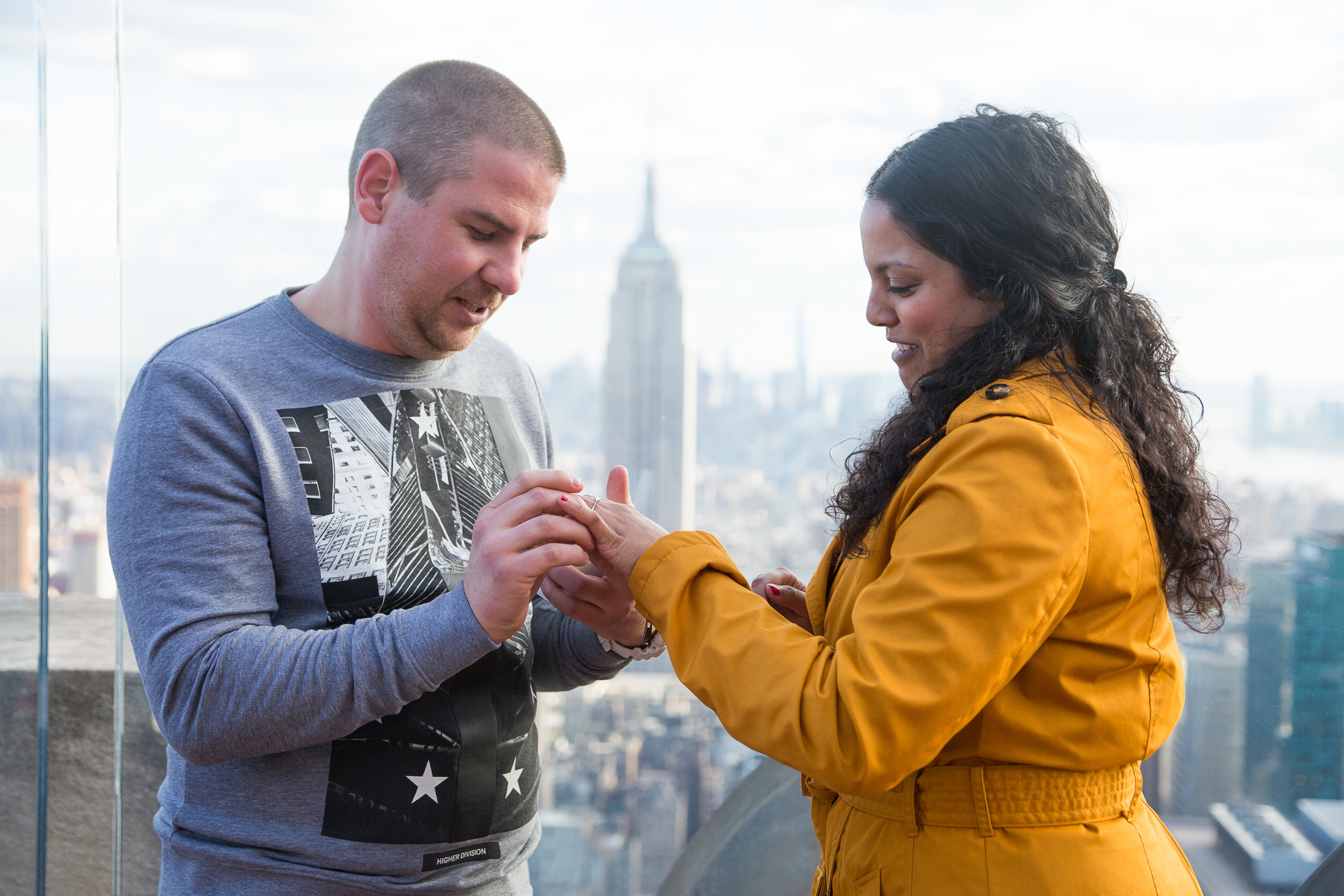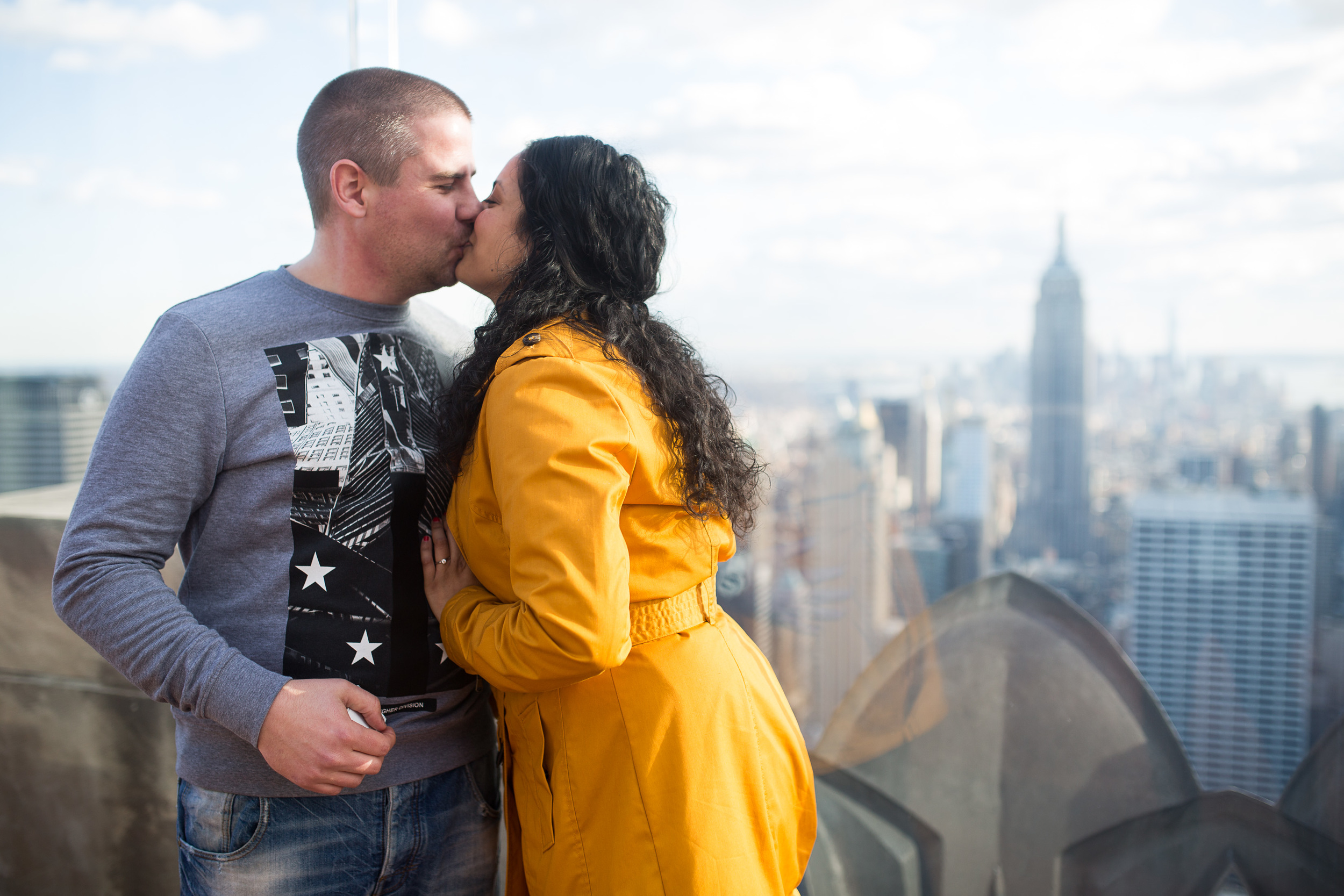 "On the day itself, we had a relaxed morning, went out to lunch and then we did the scavenger hunt. She was over the moon excited. One of the fun parts was explaining to her that the scavenger hunt was totally fake and explaining all the details that I took care of to pull it off. She said, 'I wondered why you were visiting your friend so much for beer and pizza. In the end, it was all for a good cause.'" – Ranald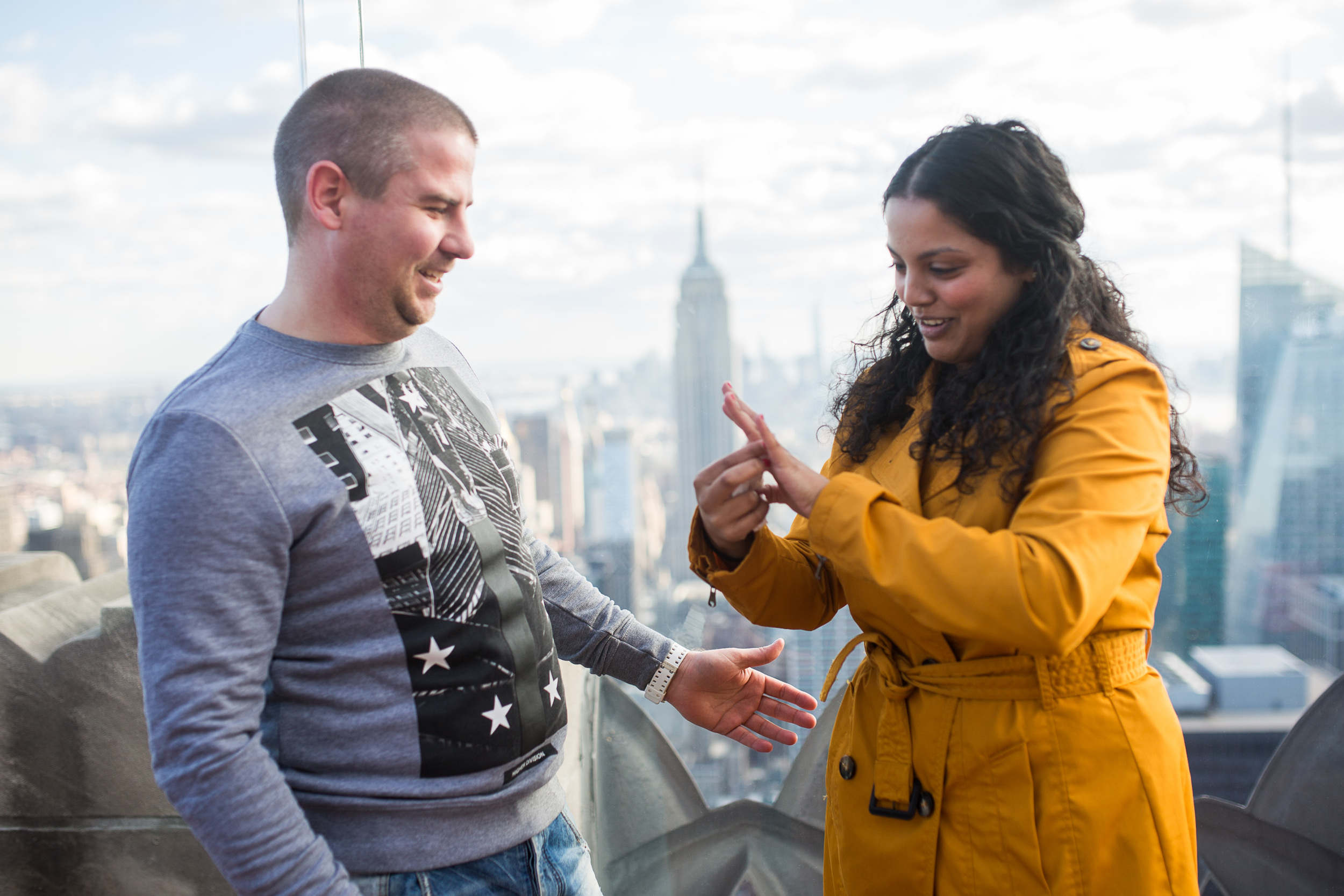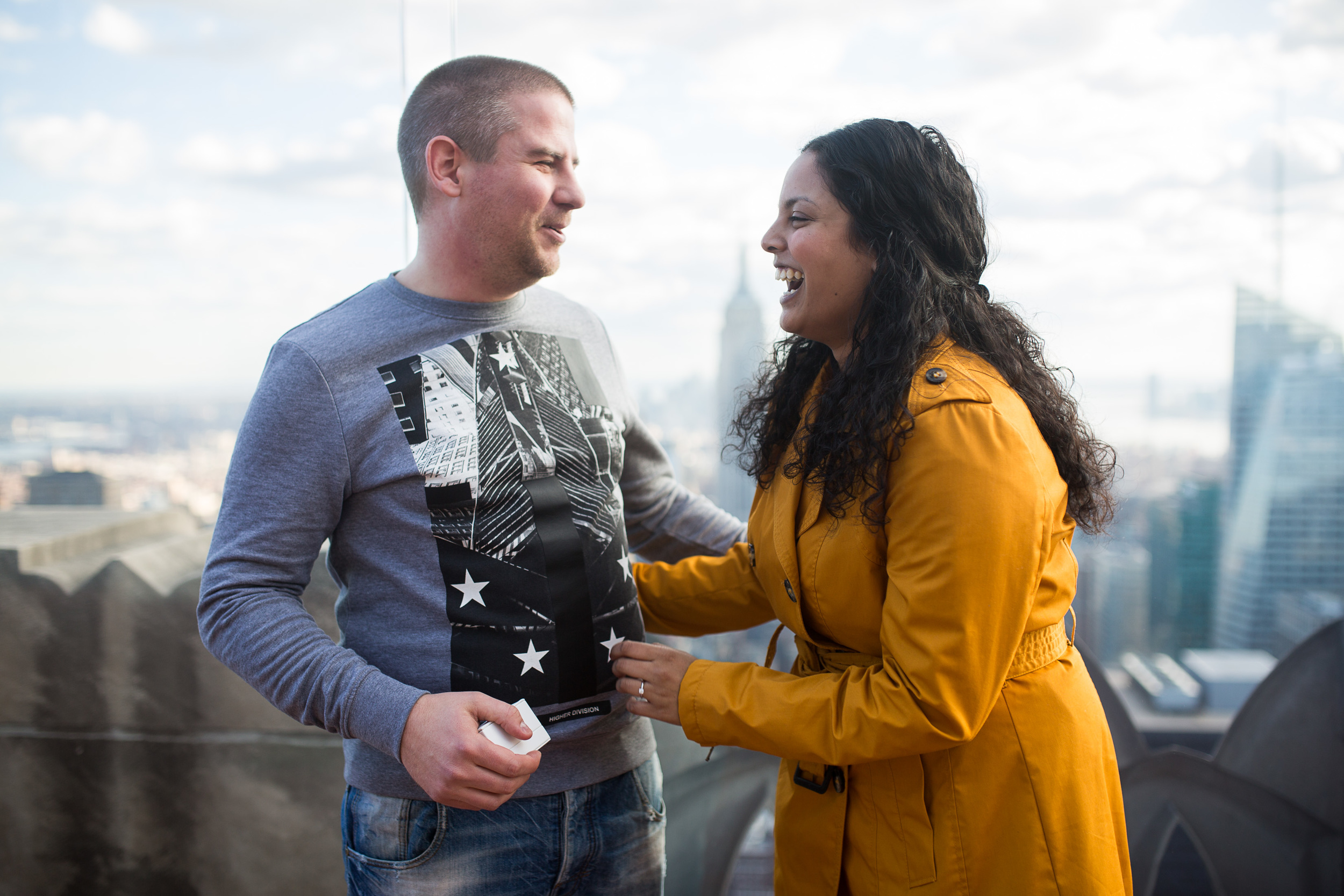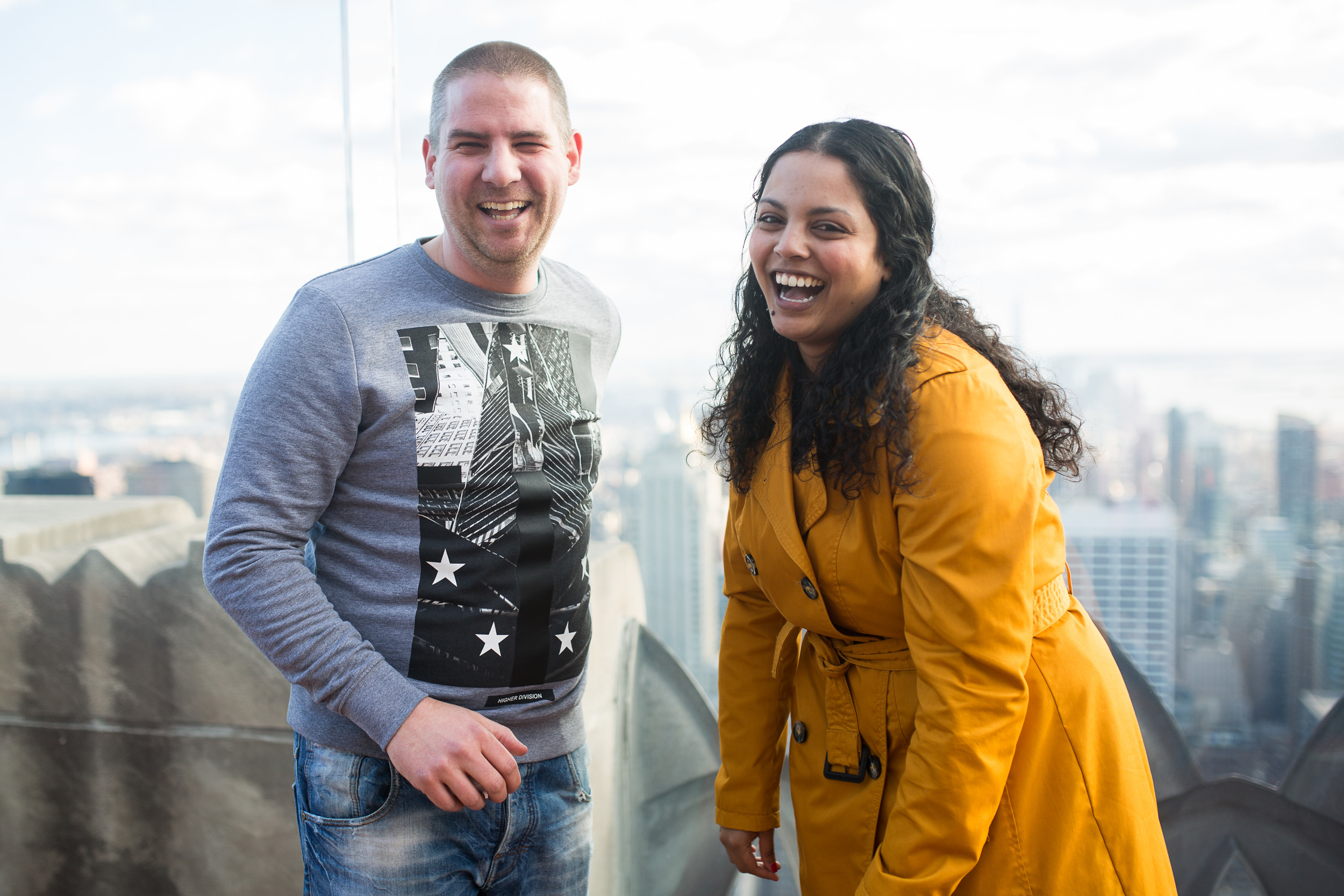 Here are Ranald's tips for pulling off the ultimate proposal:
Take your time. Ranald's personalized scavenger hunt proposal took one year to plan.
Be original! Try to think about special interests your significant other has and incorporate those into your proposal.
Book a Flytographer. It is worth the money to have this important memory forever.
Research online. Take inspiration from other proposals and then create your own.
Make it count! You're only going to ask her once, so make it memorable.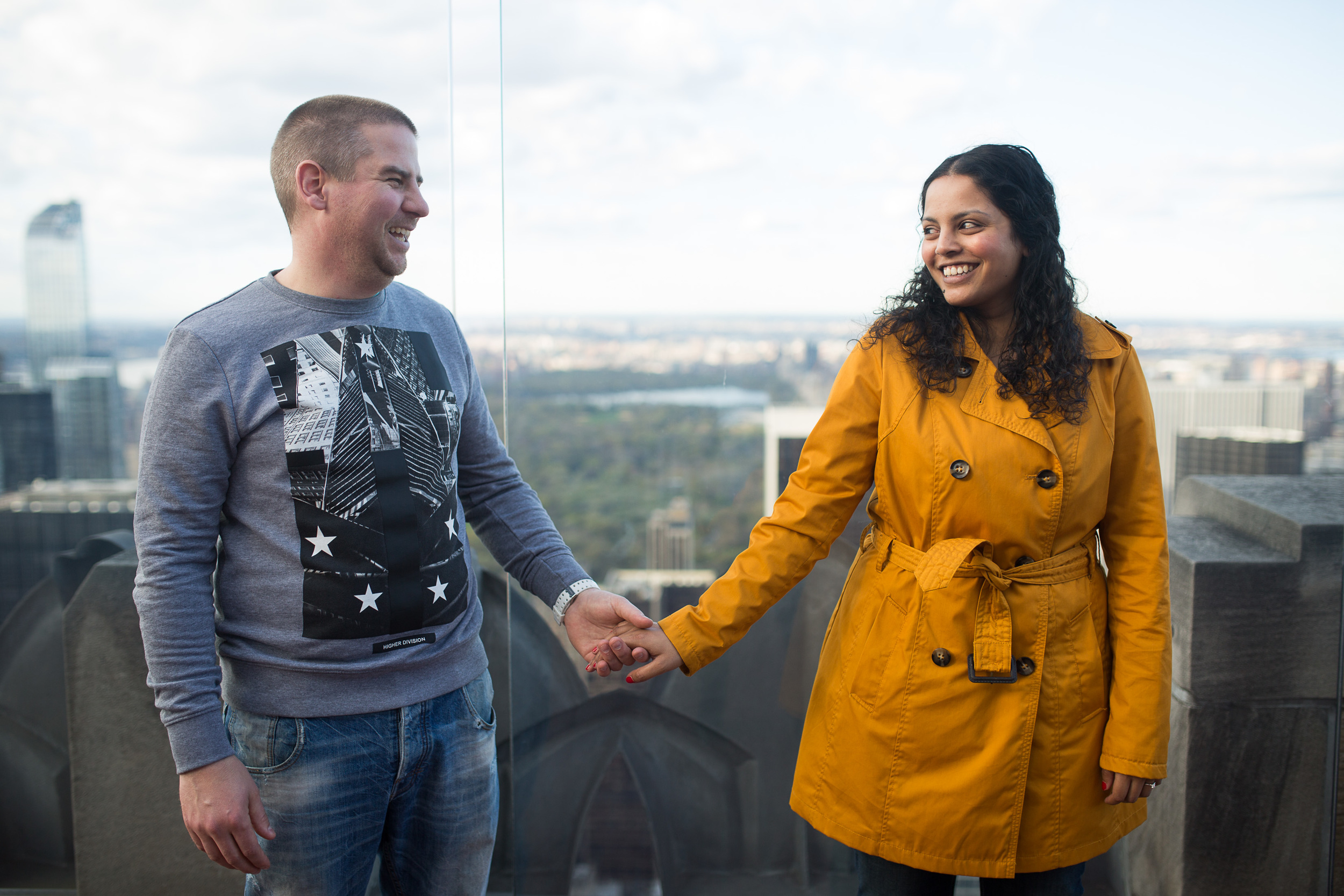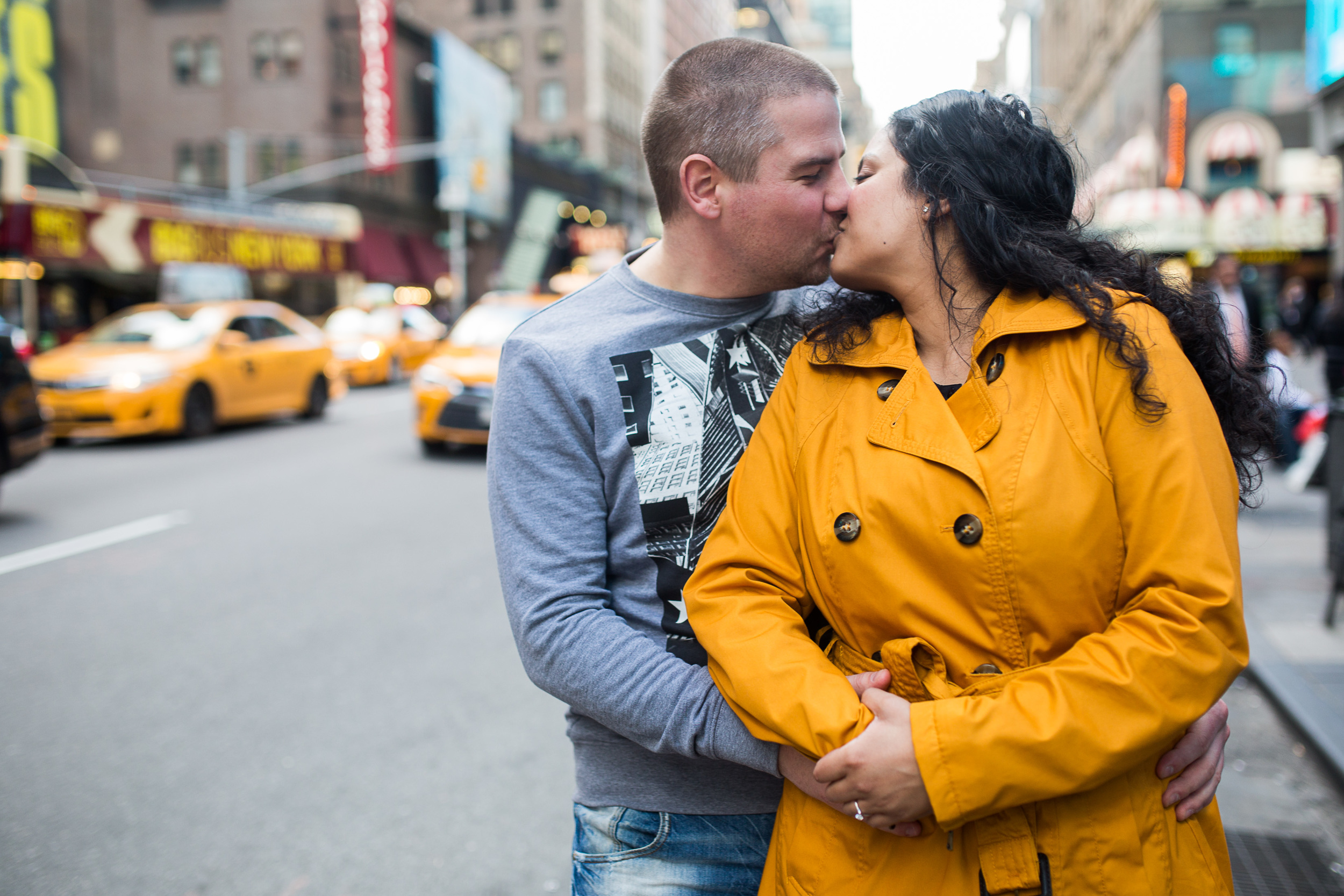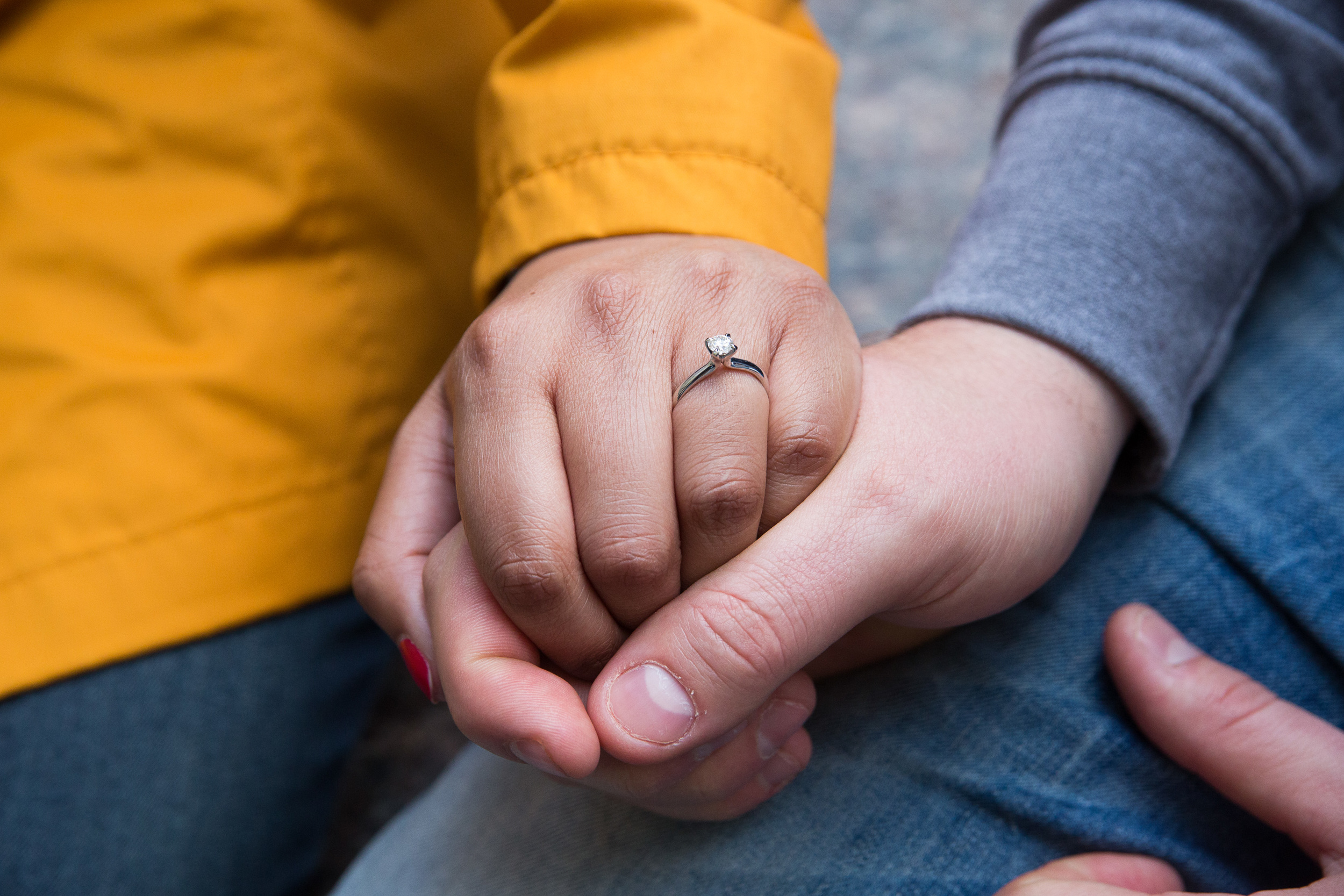 Ranald and Chalana loved Johnny so much that they booked him to photograph their wedding in the Netherlands! Feeling inspired by their scavenger hunt, but don't have the time to create your own? They had so much fun with their own scavenger hunt that they're now offering custom scavenger hunts to others. How cool is that?