See more: couples – romantic getaways – Palm Springs
If you're a fan of mid-century modern style, then you already know that Palm Springs is the place to be! And if you aren't already, prepare to fall in love with the super-cool vibes of the Parker Hotel Palm Springs, where bloggers Brittany and Adam of Sundays Forever took a weekend getaway to soak up the sun, escape the hustle bustle of Los Angeles – and, oh yeah, get engaged!. Meeting up with Flytographer Ashley, these two captured their funky personalities while having a ton of fun celebrating their next exciting adventure together.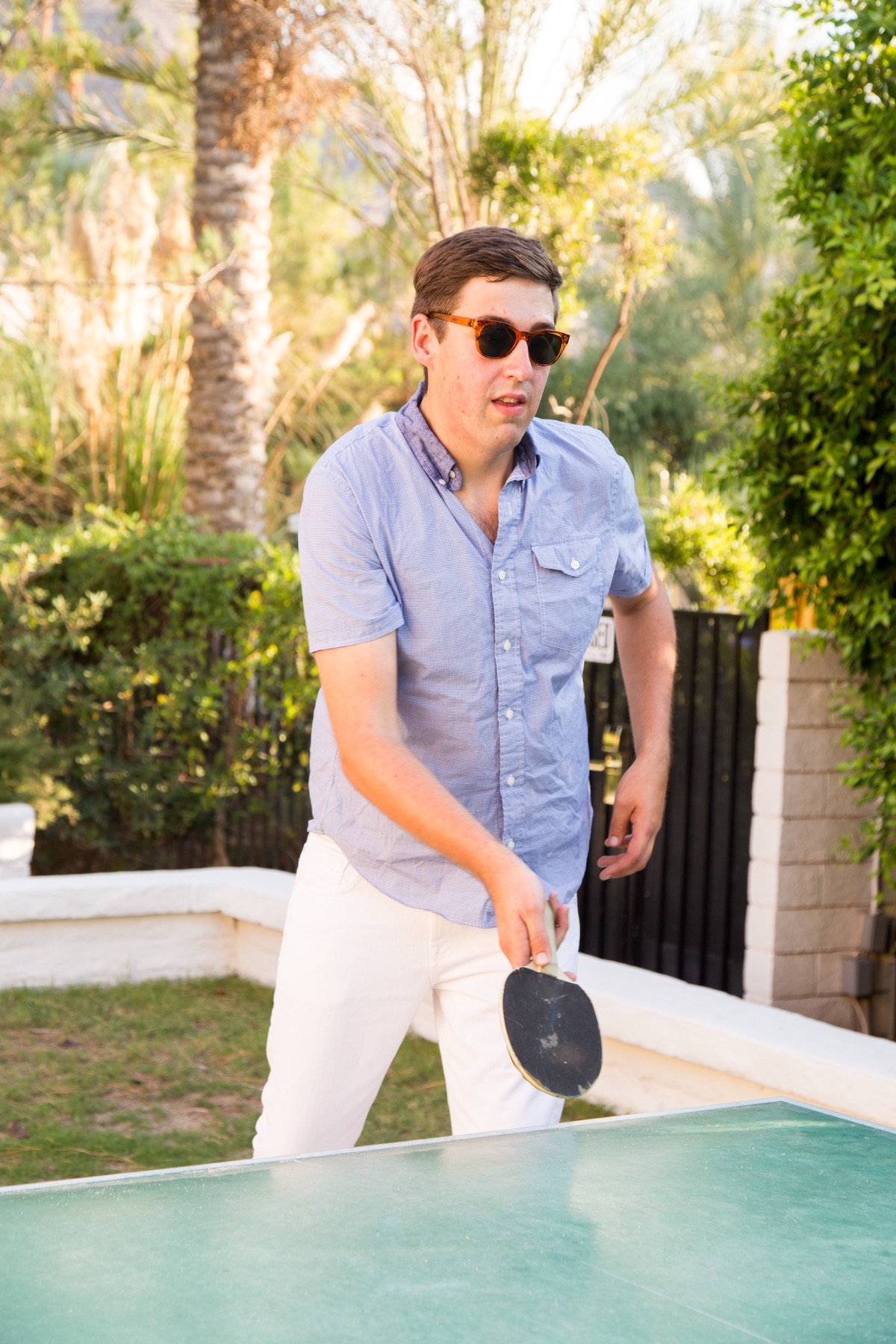 "We live in Los Angeles and love getting away to Palm Springs when we can. The desert is so beautiful and relaxing, plus we're both big fans of the mid-century modern style the Palm Springs area is really known for.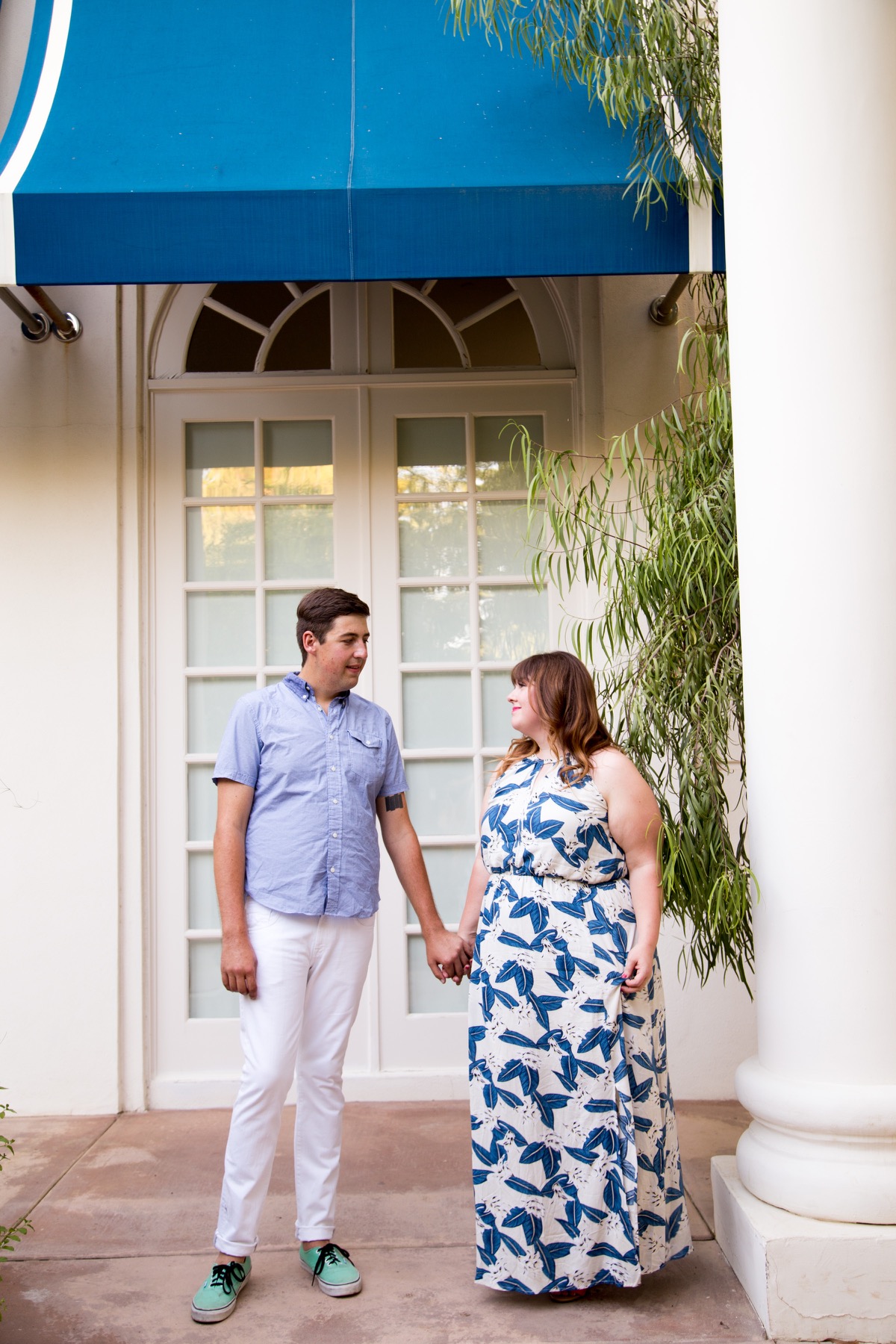 "This summer, we arranged a weekend getaway to our favorite spot in the area, The Parker Palm Springs. Once we got there, some super-rare desert rains rolled through the area, so we split our time between soaking up the sun when it came out, and then waiting out the rain spells under various cheery overhangs around the property, or sipping tiki cocktails at our favorite tiki bar, Bootlegger Tiki.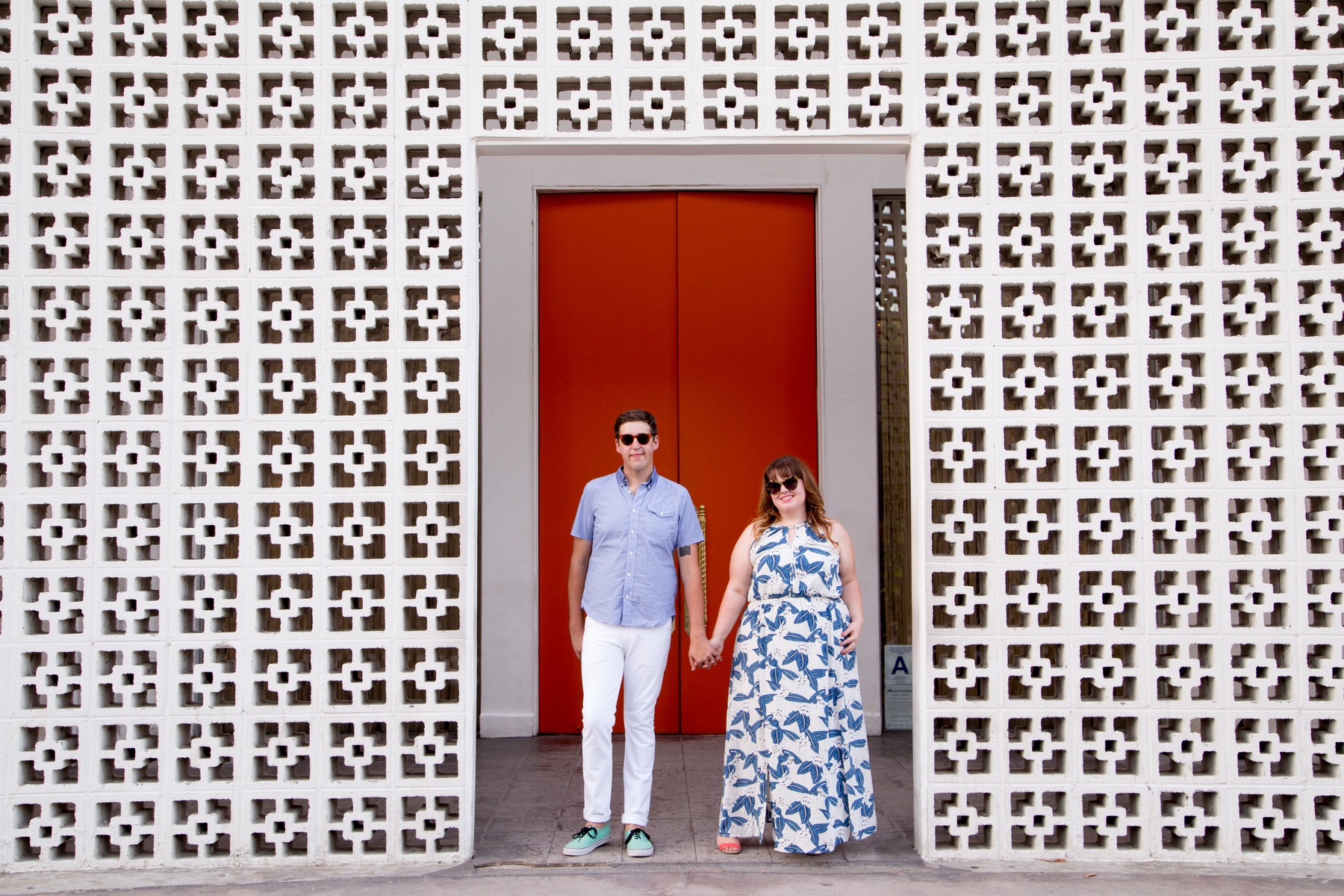 "On Sunday evening, after a rain spell cleared up, we got dressed to go out to dinner at Workshop Kitchen, but before we left the hotel, we went for a stroll around the empty, dewy gardens at The Parker. Under a giant bougainvillea bush, Adam proposed. After dinner, during which we remember giggling a lot and eating very little, we rushed back to the hotel room, tossed on our bathing suits, and romped out to splash around in the pool for a night swim under the stars.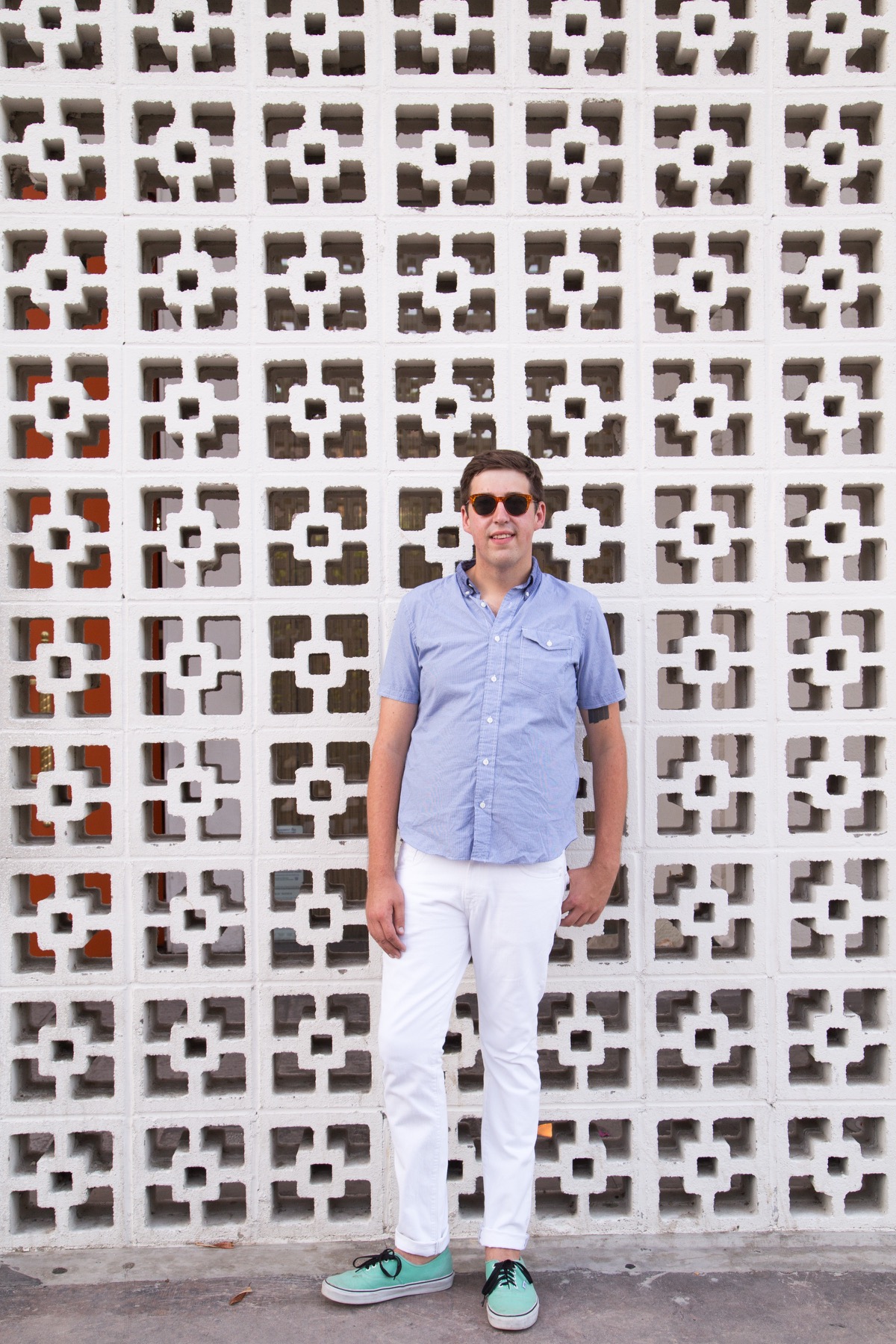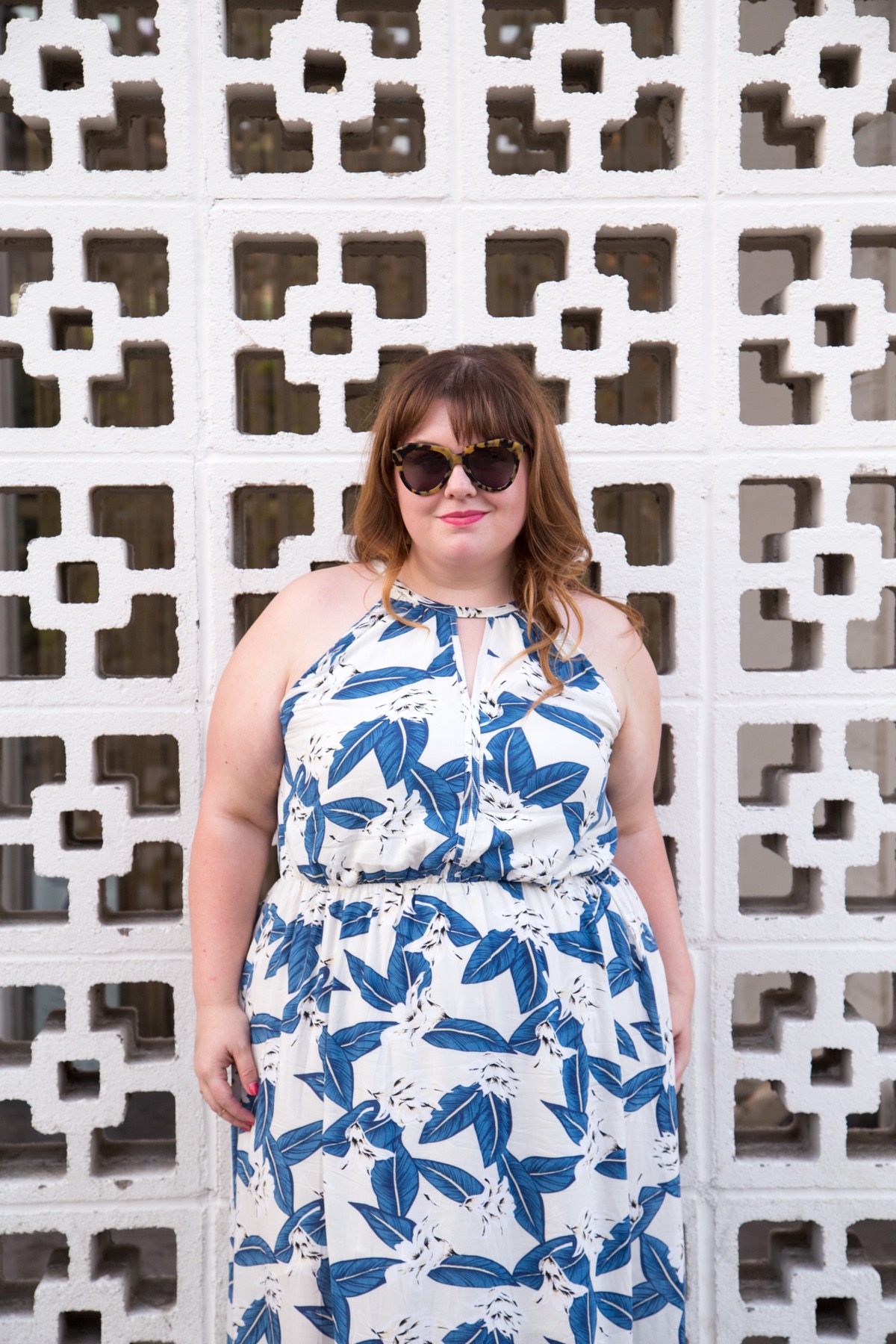 "The next day, we laid around, ate breakfast in bed, called our families with the news, and grabbed coffee at Ernest before meeting up with our Flytographer, Ashley. What had originally been planned as just some fun couple shots were now how we would announce our engagement! Ashley walked around The Parker with us on a lovely afternoon, and gave us lots of direction to kiss, which, of course, we were more than happy to do!" – Brittany
For more inspiration for your next romantic getaway, take a look at our Travel Stories!