See more: girlfriends trip – birthday – best friends – bachelorette – Palm Springs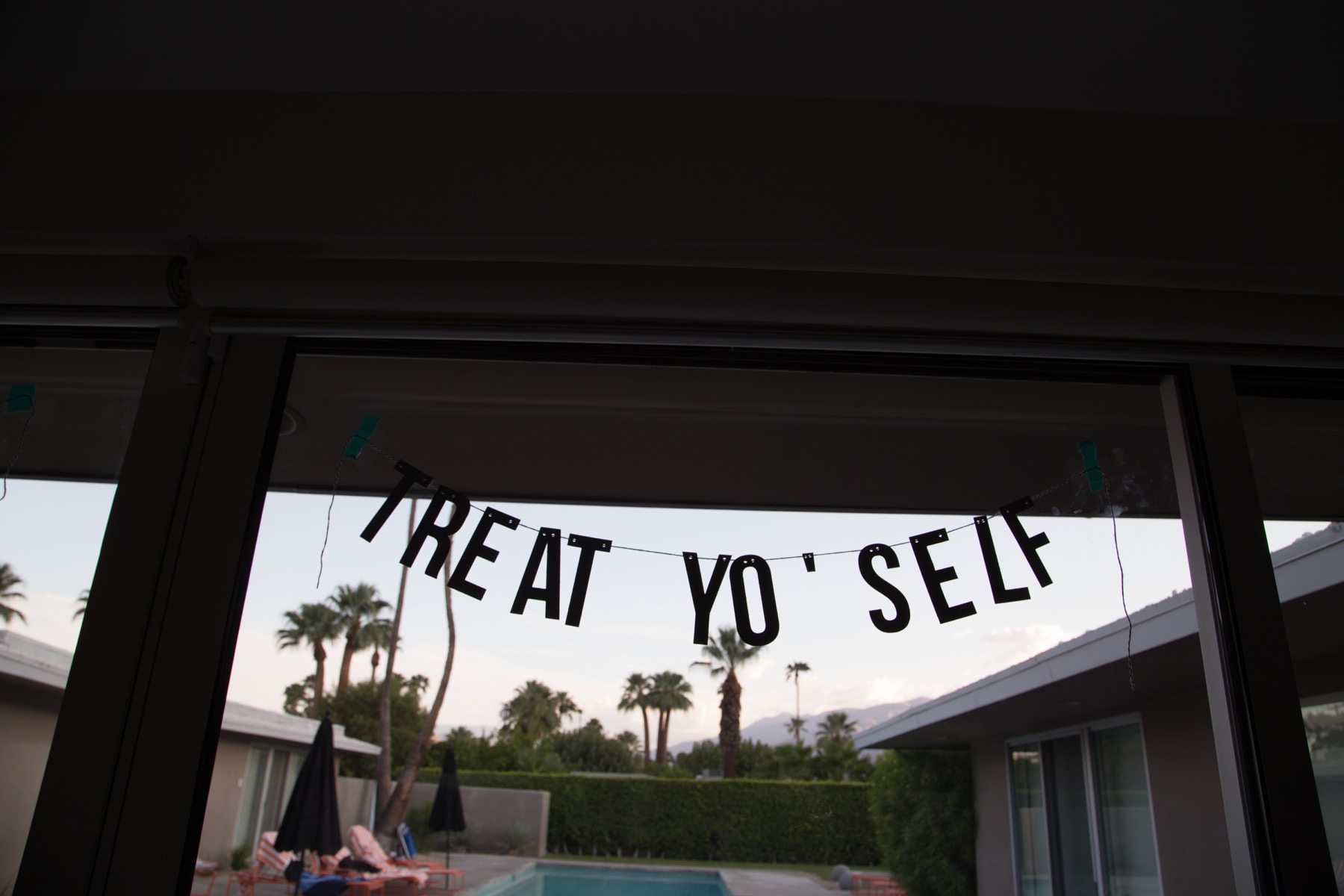 Birthdays, bachelorettes and one epic reunion – these longtime gal-pals had a lot to celebrate on their weekend retreat in Palm Springs! Flying in from all over the world, these ladies rang in their fabulous forties in style, while reuniting with all of their college besties. Flytographer Ashley was there to capture these amazing memories of such significant milestones – and the best party every to celebrate them!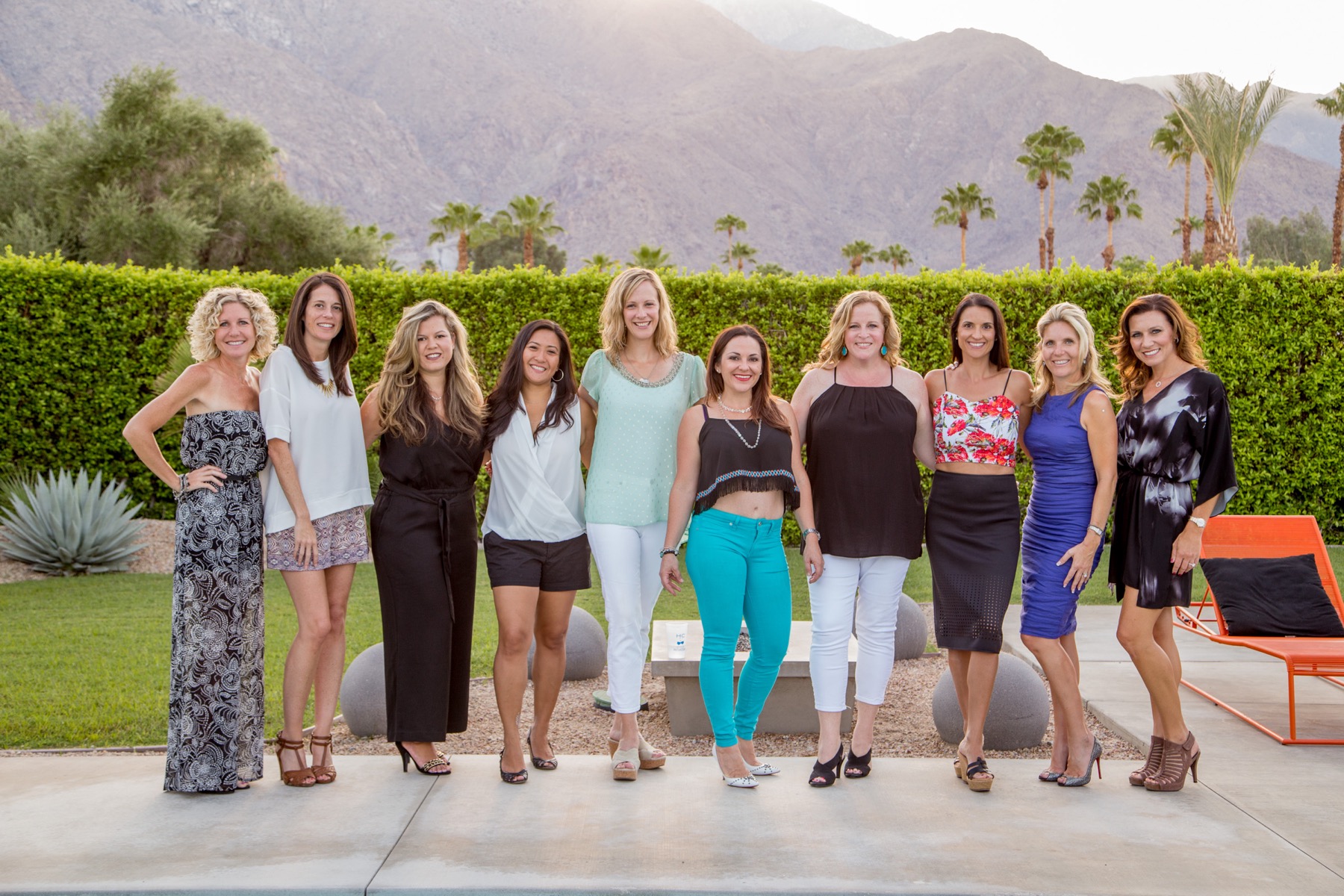 "The 10 of us in this photo met when we were 18 years old, freshman year at the University of San Diego. We lived on the same floor in the dorms, then moved out together to live in neighboring beach houses in Mission Beach. 9/10 of us joined the ADPi sorority."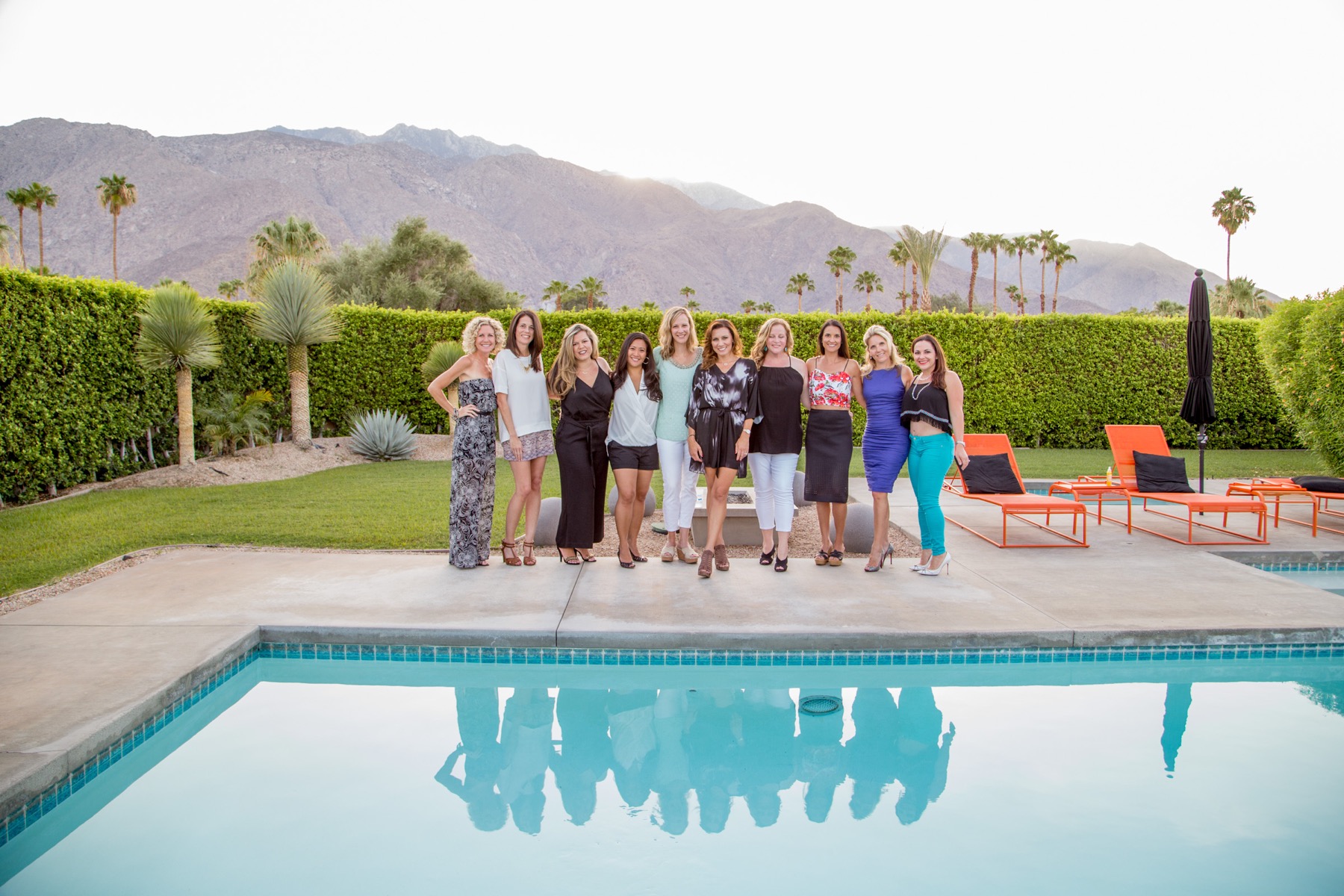 "Once we graduated we moved all over the US and the world. For the last 22 years, we have stayed in touch first through group emails, then our own secret Facebook page, now through WhatsApp where we talk to each other every day."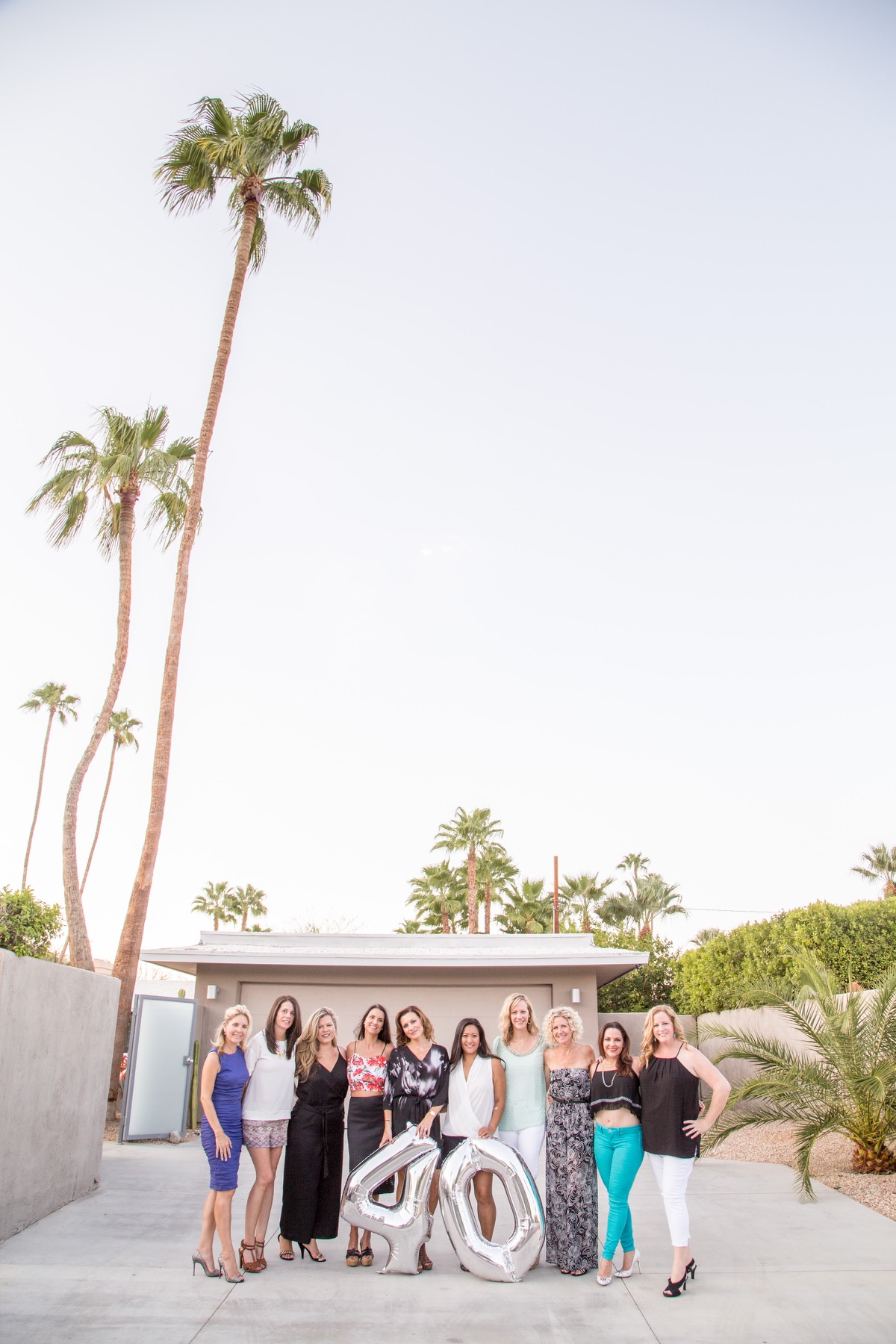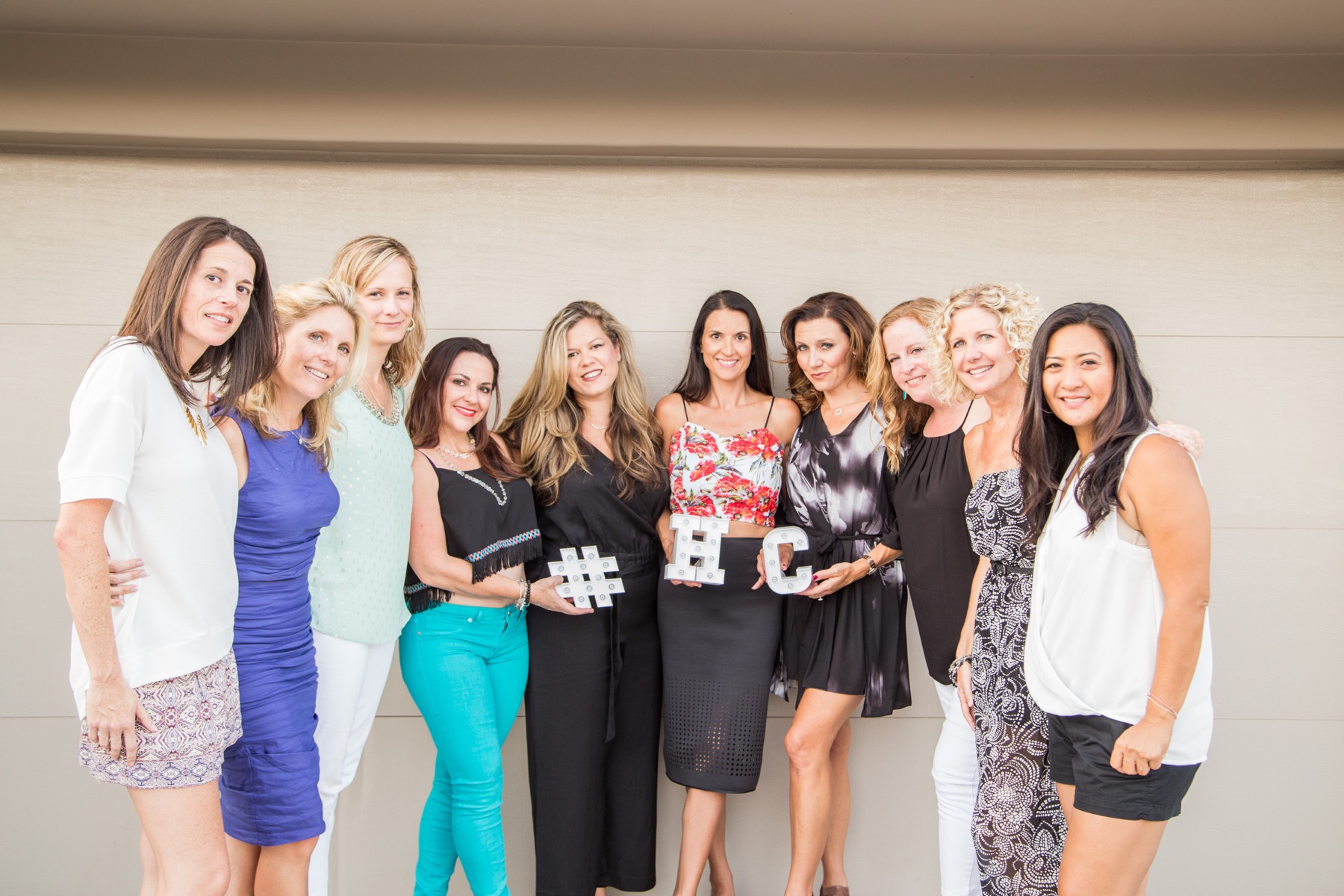 "This trip was inspired as a celebration of us all turning 40. We rented a mid-century modern pad in the Movie Colony in Palm Springs. We travelled from Singapore, Senegal, Washington DC, Phoenix, Las Vegas, San Diego, Sonoma County, and Orange County, leaving behind our 17 kids, 7 husbands, 2 boyfriends and 1 fiance, and lots of fur babies for a 4-day girls get-away!"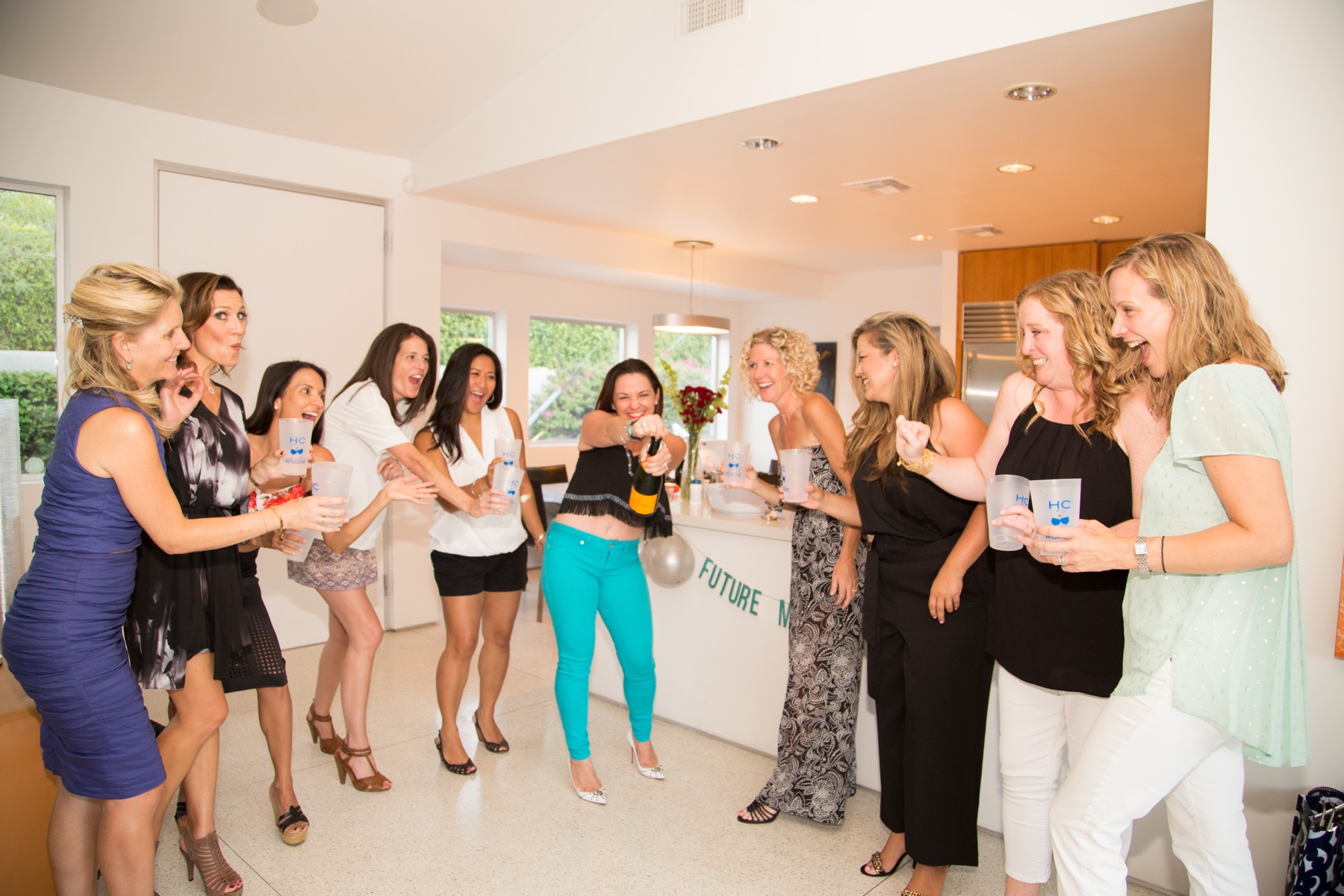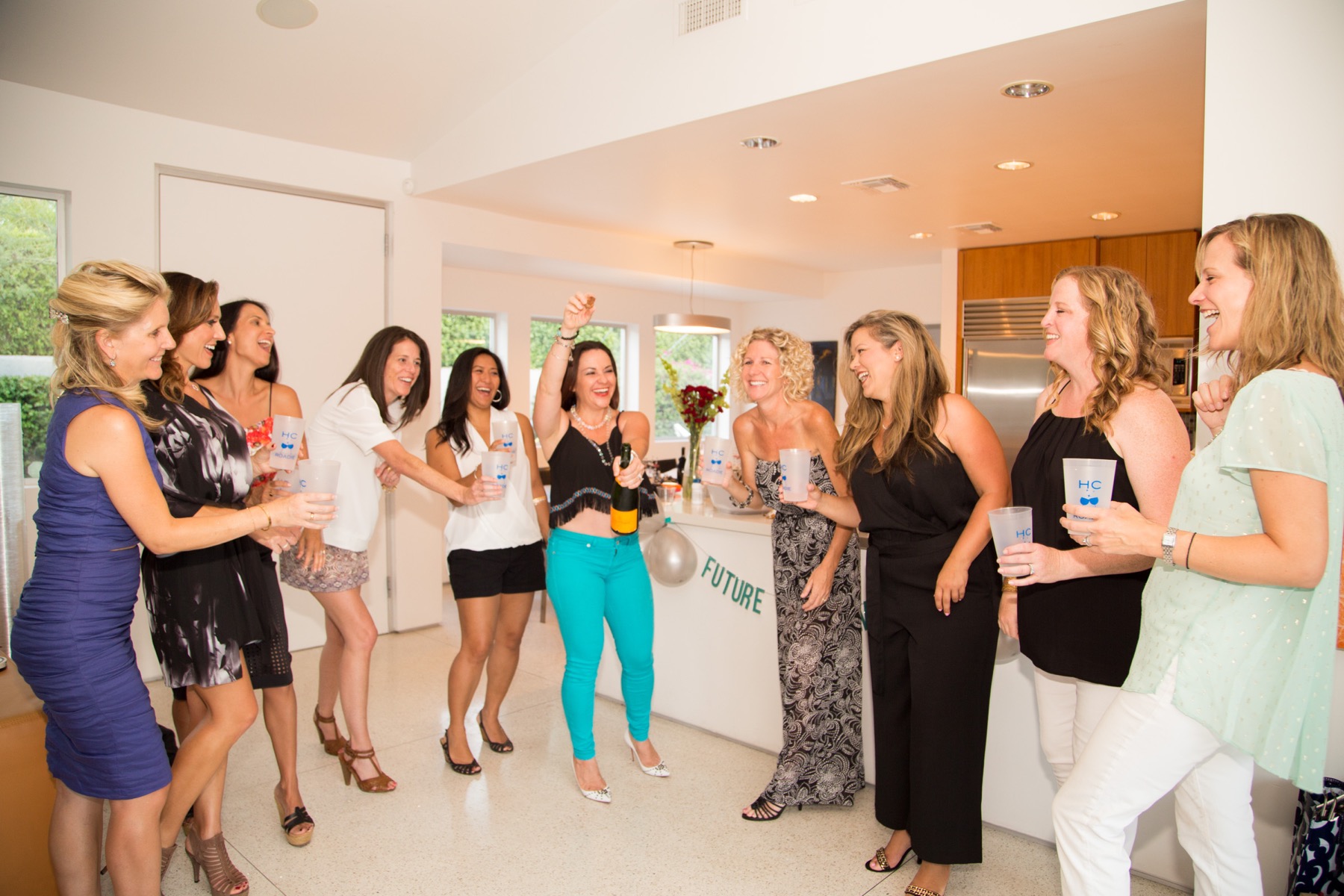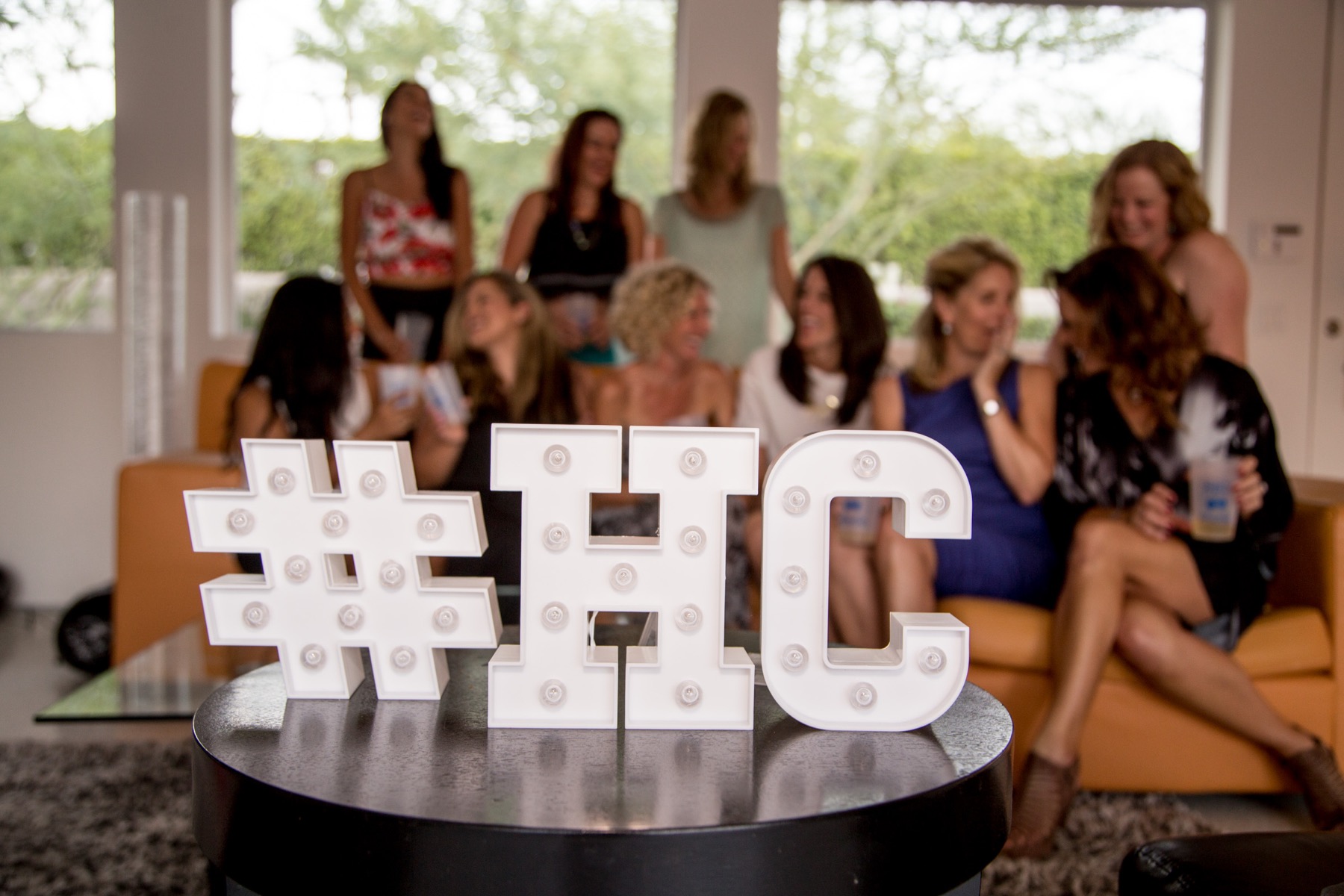 "The house we rented was perfect for the 10 of us. We never had to leave and provided many bonding moments and toms of memories."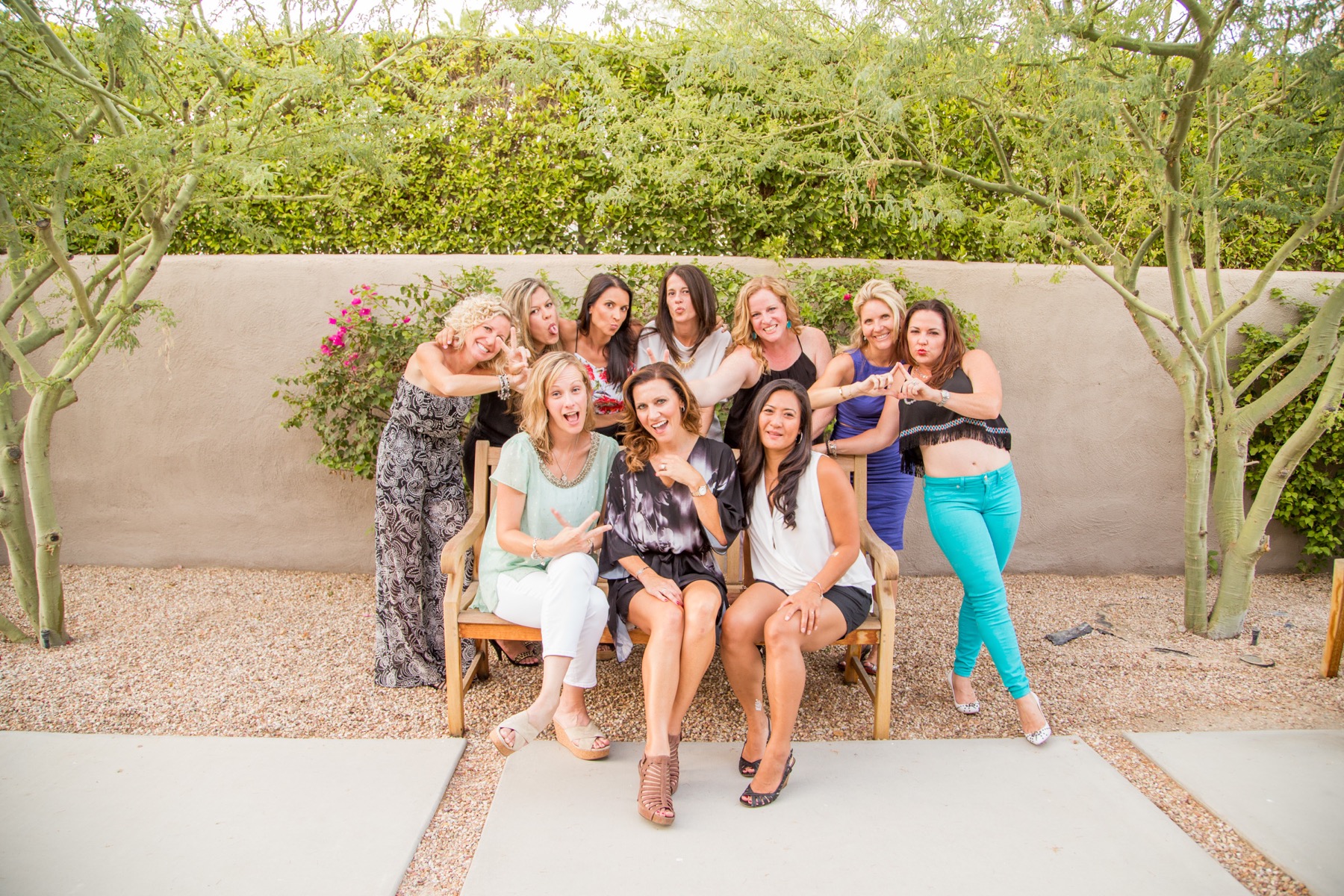 "Loved the style and professionalism of the photographer. She contacted us beforehand to arrange any special thoughts and also worked on the fly to come up with some great poses."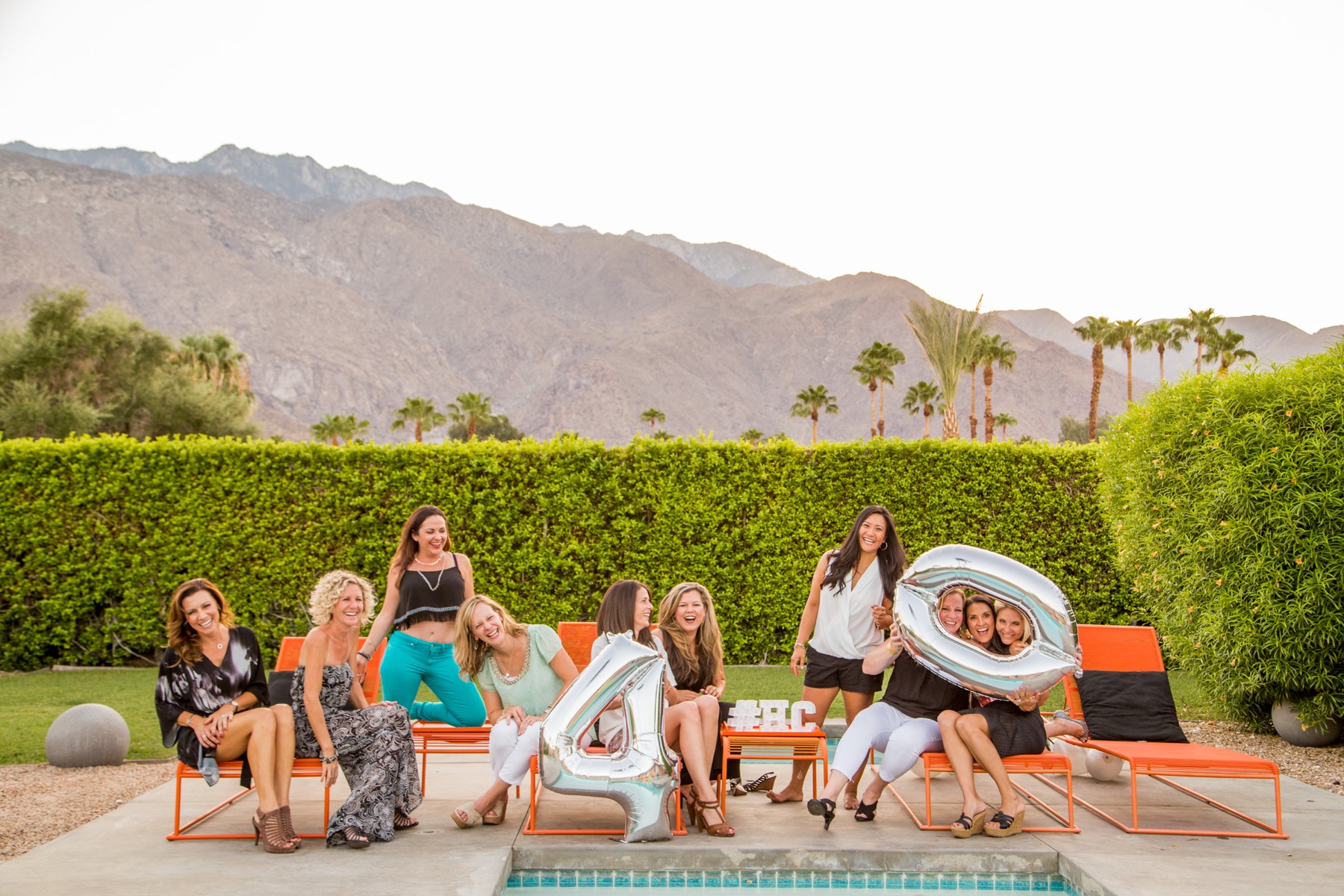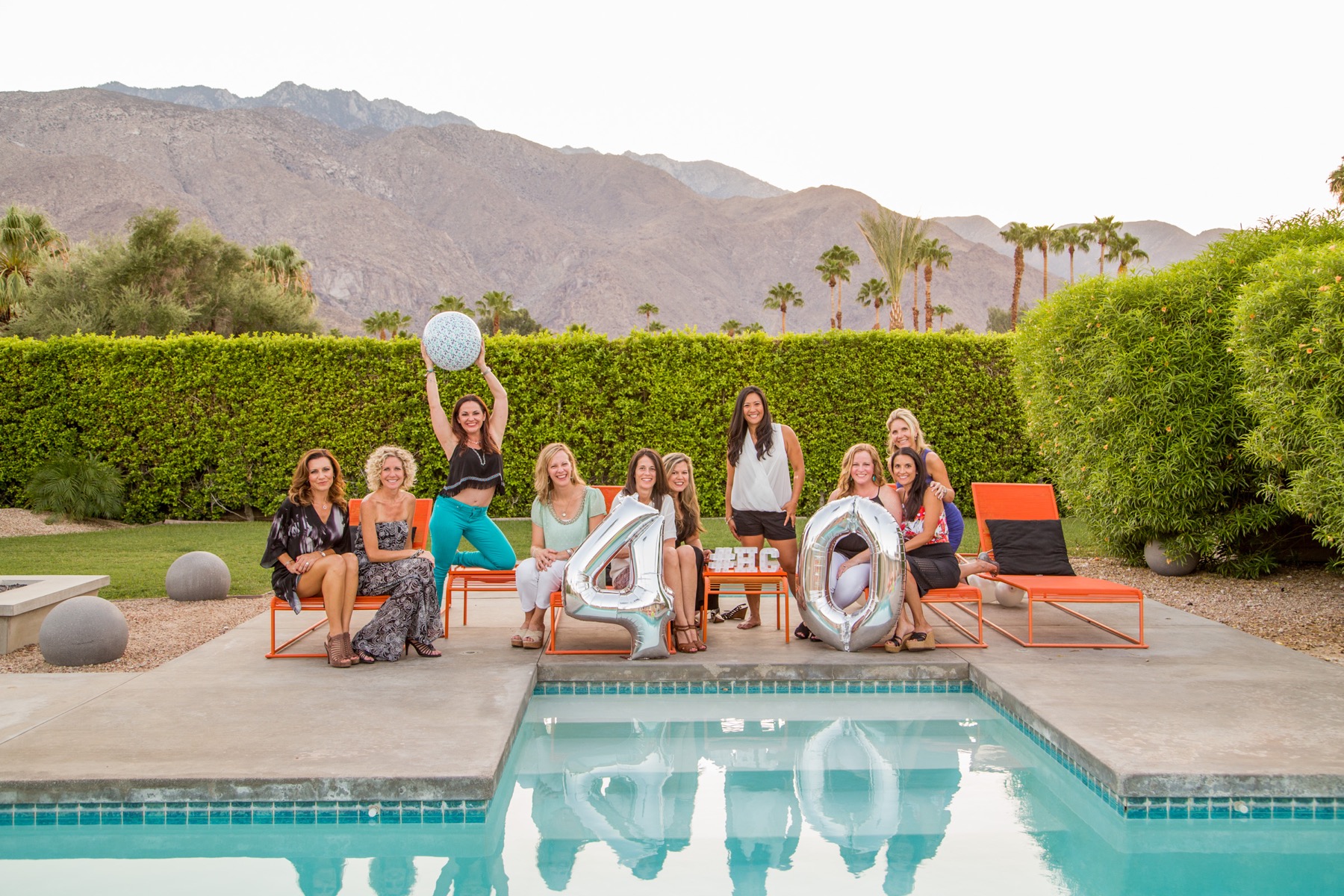 "Pictures came out great! I would highly recommend the service for anyone who is taking a vacation and actually wants to be in their own pictures! Everyone I talk to about Flytographer loves the idea!" – Stefanie
Feeling inspired? For more ideas for your next trip with friends, check out our new Travel Stories!