When TJ decided to propose to his sweetheart Christina, he decided to make two of her dreams come true – spending their lives together, and a bucket list trip to Hawaii! Read on to hear about this sweet duo's epic cliffside engagement in Honolulu.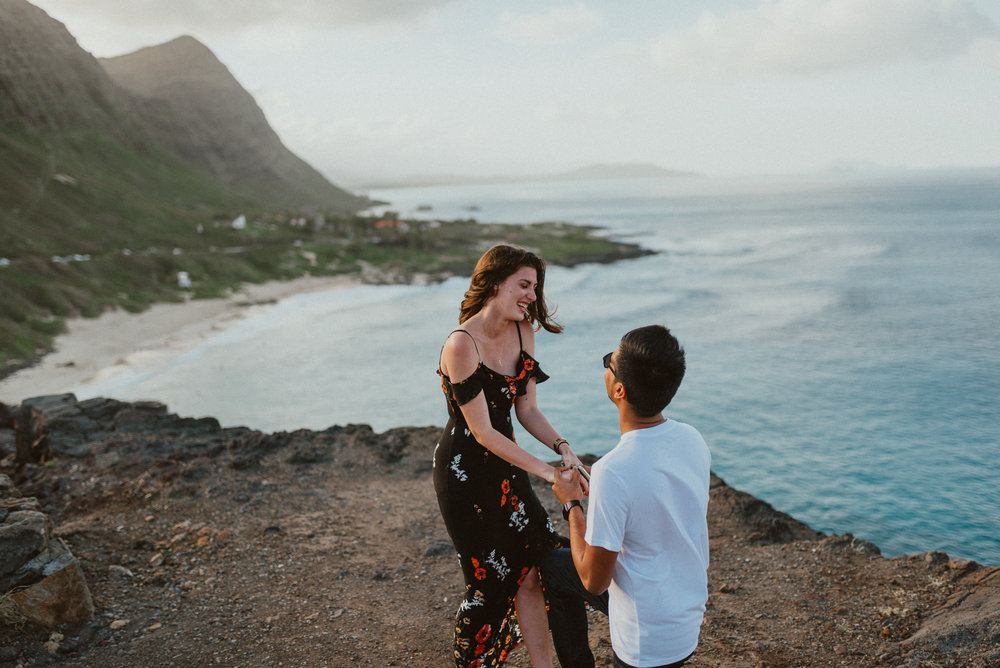 Christina: "After a crazy year of health problems between our families, we realized towards the end of the year that we really hadn't had time for "just us" in over a year. We decided to plan a vacation for a few days in the next few months. He decided that he would plan it all and it would be a surprise.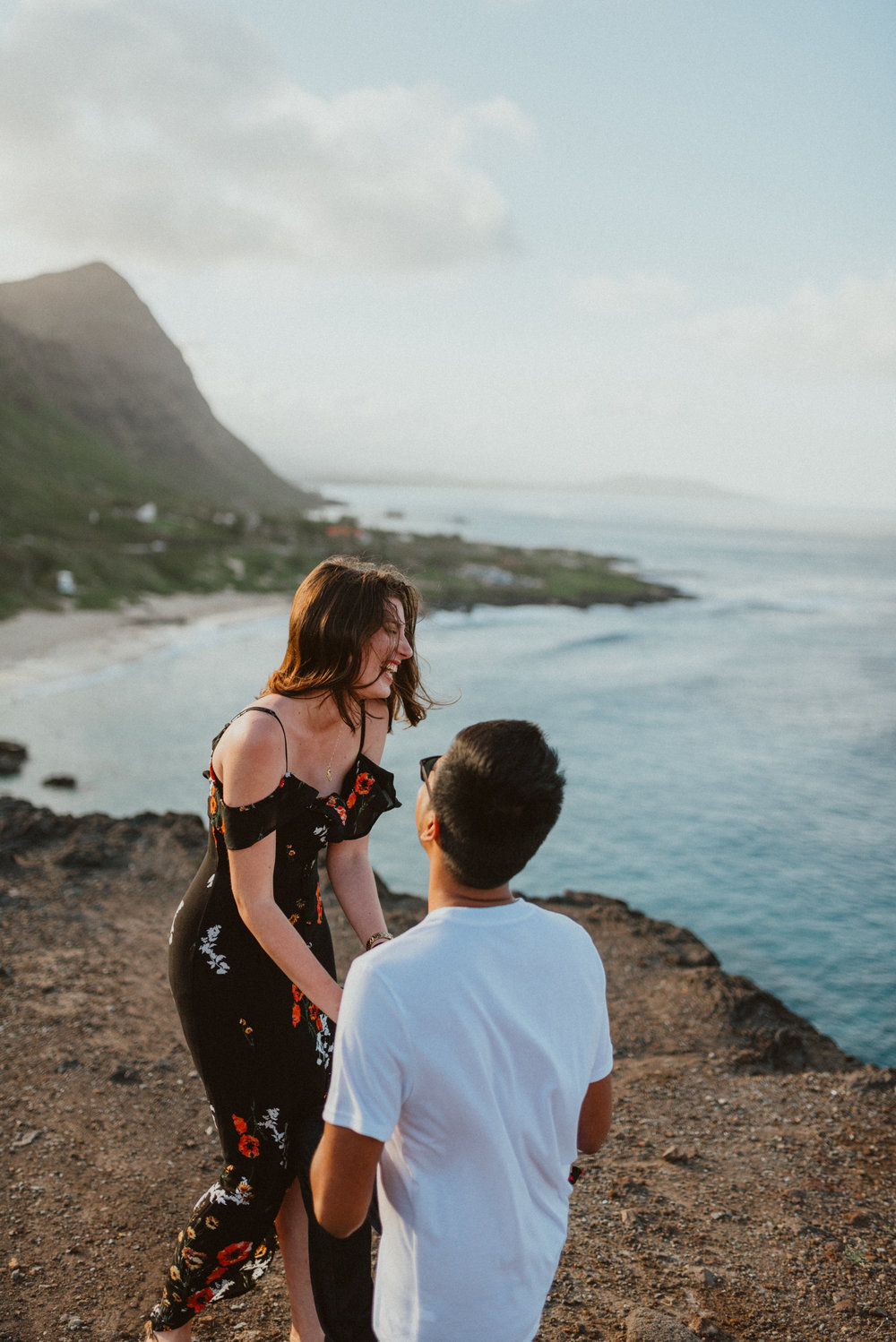 "I agreed, but I needed a heads up as far as what to pack as I'm a big planner. Fast forward to the day we get on a plane. He lets me open an envelope with 2 boarding passes in them. One has our next destination, a layover in Dallas. The other boarding pass I can't open until we get there. My head is spinning because I'm trying to figure out which islands are nearby from a layover in Texas. I decide to just let things be and enjoy the adventure. We land in Dallas and I open the next ticket. We were going to Hawaii!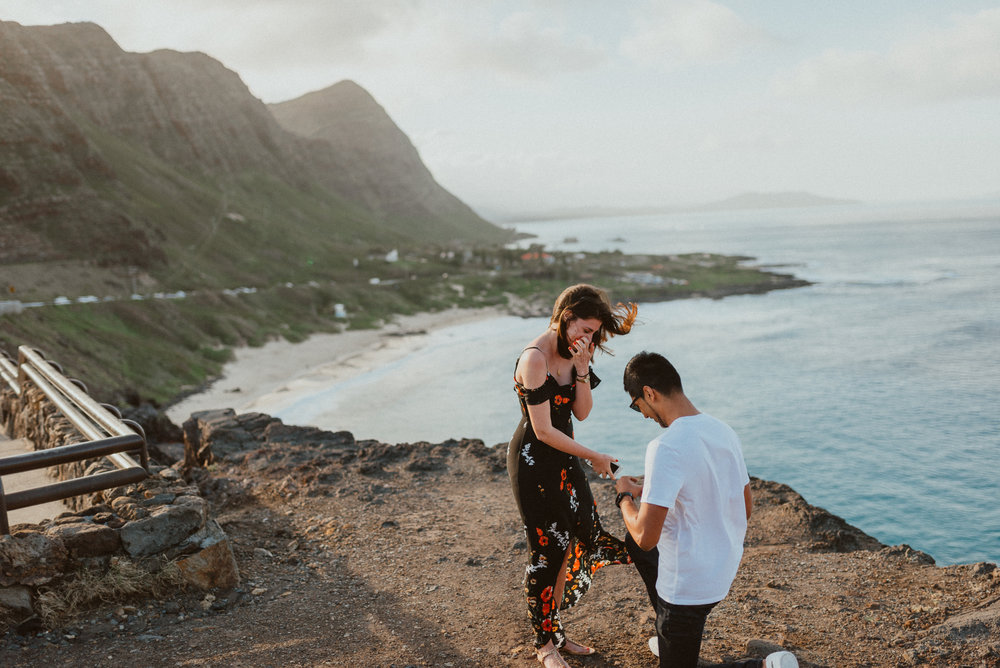 "I've wanted to go there since I was 12 years old! For my 12th birthday, I even had a Hawaiian luau party because I was so obsessed with it – think every book about Hawaii from Amazon in my bedroom including a bedspread with hula girls on it. After a long day of traveling, we finally arrived. It's even more beautiful than I could've imagined. We spent the first evening getting dinner and watching the sunset from our hotel balcony.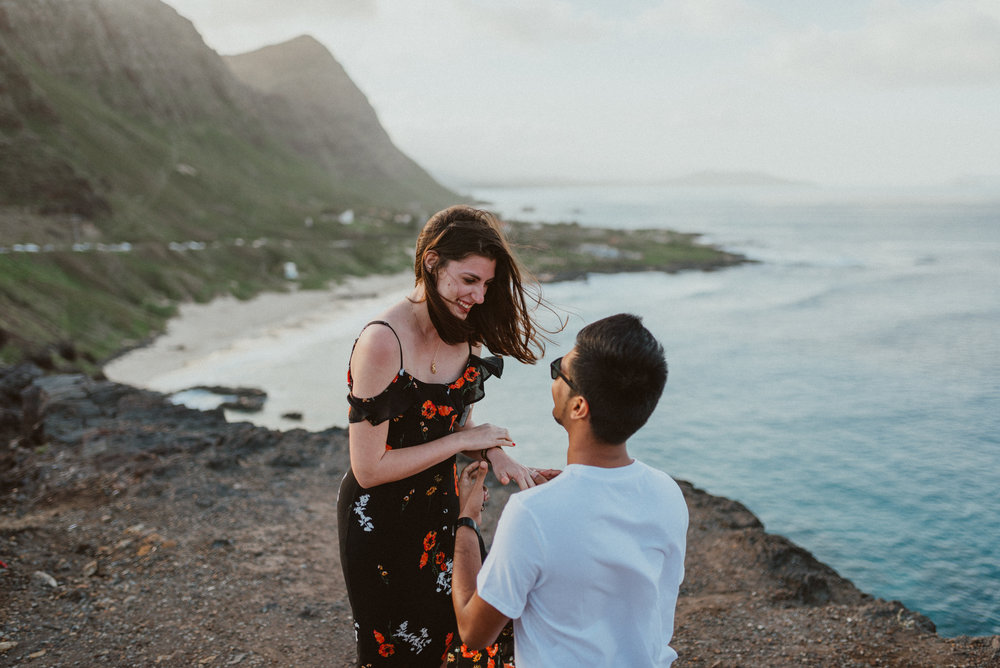 The next day we took the Iolani Palace tour, visited the Dole Plantation, and drove around the island a little bit before he said we needed to leave soon. I thought it was kind of odd that we had to rush back to our hotel before going to dinner as we didn't really have set times for anything, but figured he had a nice dinner reservation somewhere so I let it go. We changed pretty quickly and he said he wanted to go to a lookout point before we go to dinner because the views are amazing as the sun is setting. The drive seemed like it took forever and I was a little hangry since I hadn't had dinner yet.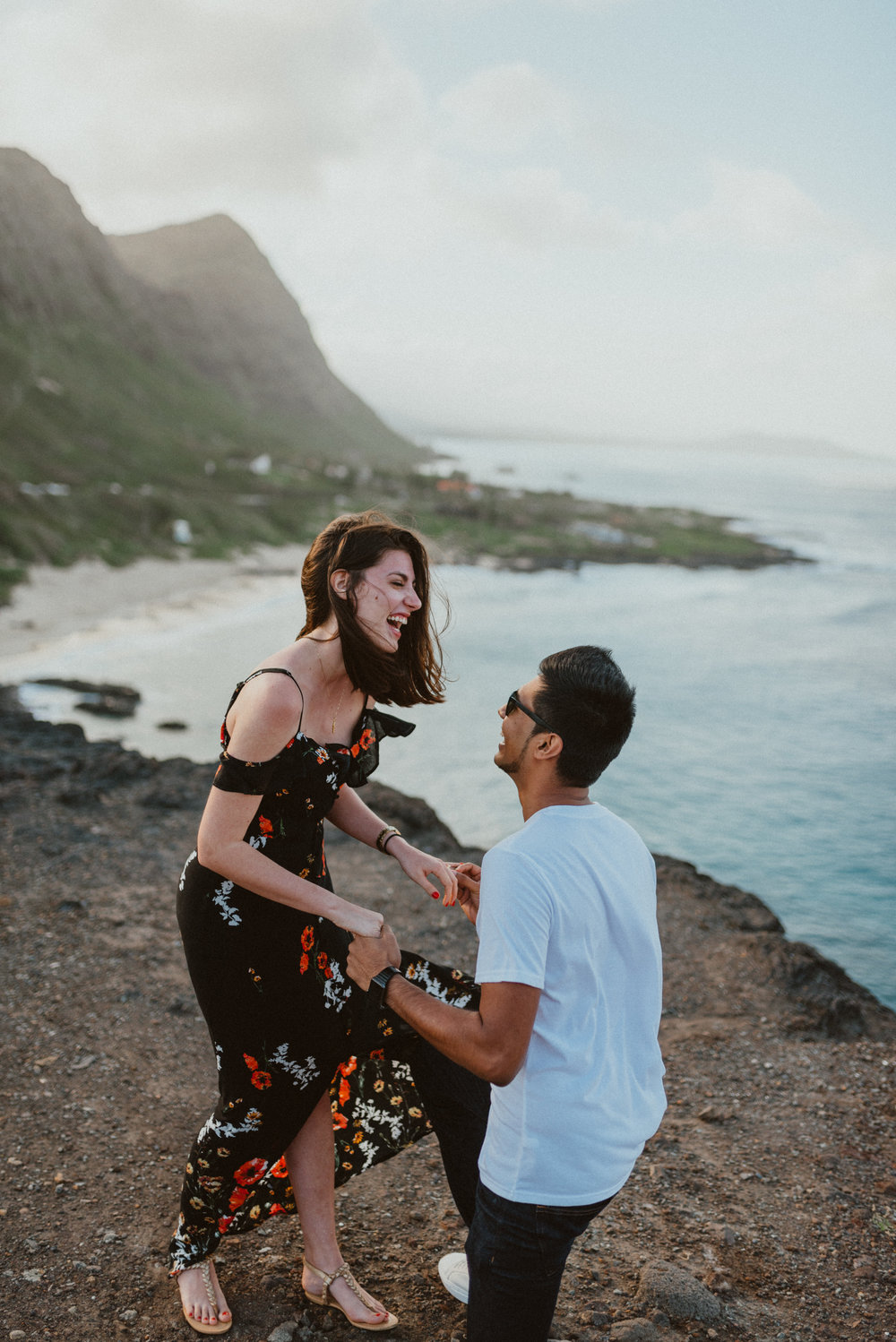 We get to Makapu'u Point and we're overlooking this gorgeous view on the side of a mountain where you look to the left and see tall, lush green mountains, a crystal blue ocean, and rocky brown mountains to our rights. Off in the distance, you could even see a whale spout which made it even more gorgeous.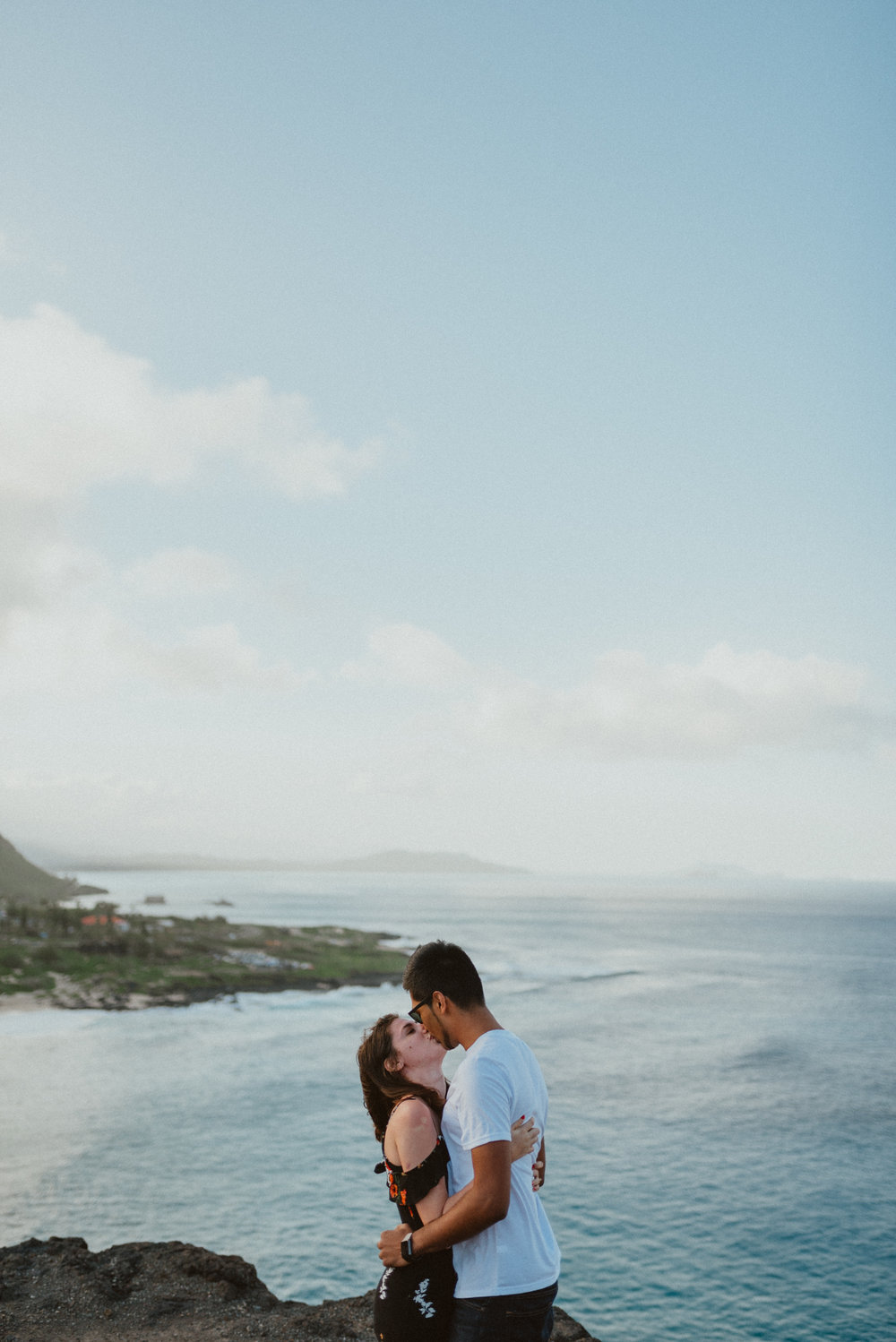 "Tanjim kept walking back and forth in different spots and I was getting kind of tired of moving around so much. We took a handful of selfies in front of the view and this girl asks if we'd like her to take one for us. We agreed and she took a couple on his phone. Then she said, 'Let me take one on my camera (she had a DSLR) and I'll just email it to you.' She took a couple shots and then said, "You guys look so cute!" which apparently was his cue to drop down on one knee…!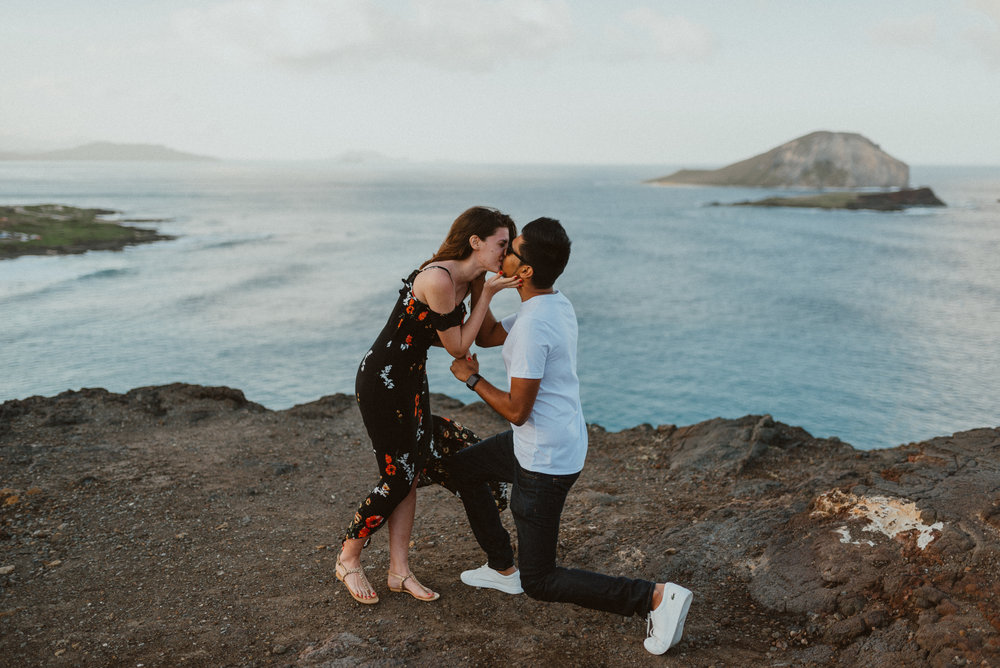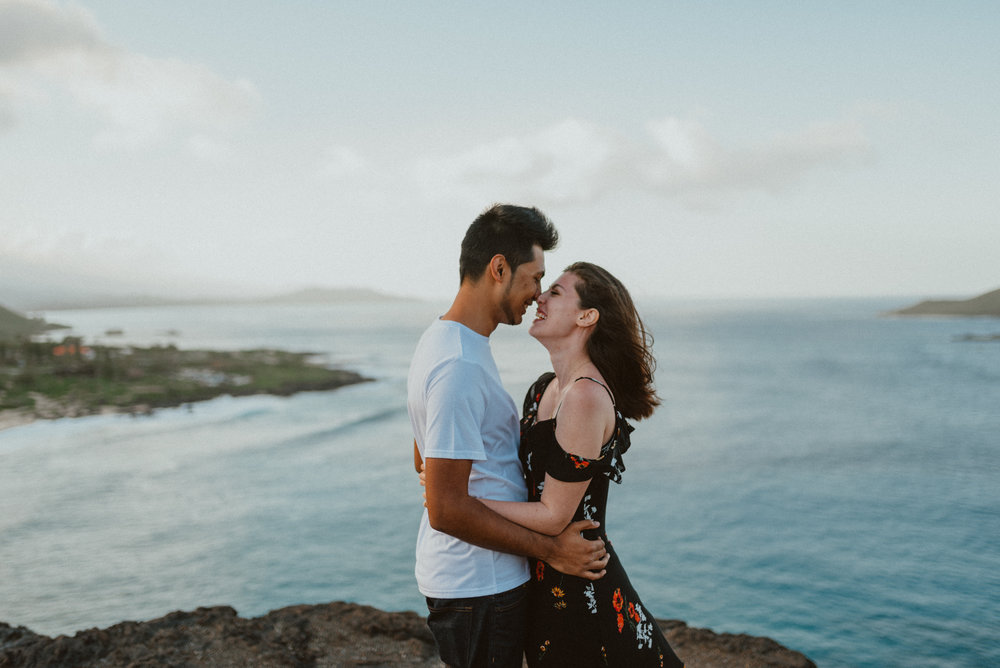 "Chelsea was a breath of fresh air. I tend to be more on the reserved side when it comes to having my photo taken and she made me feel so at ease. She was such a hype girl! Every moment was full of fun and laughter, and you felt like you've known her your entire life. She knew exactly what she needed from us and the results were breathtaking. I couldn't thank her enough for her expertise and keen eye for creativity"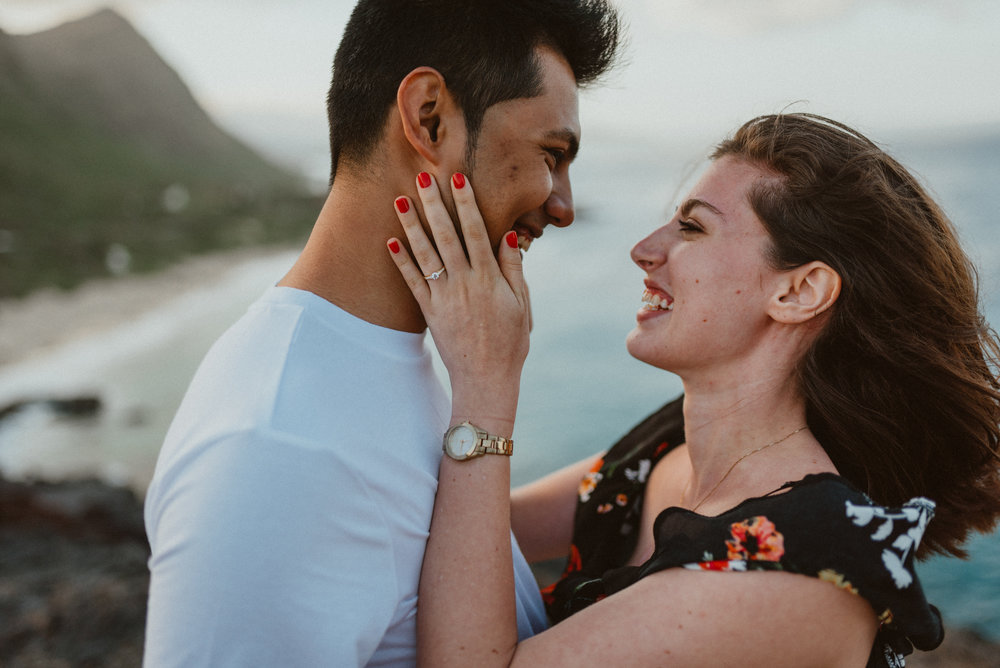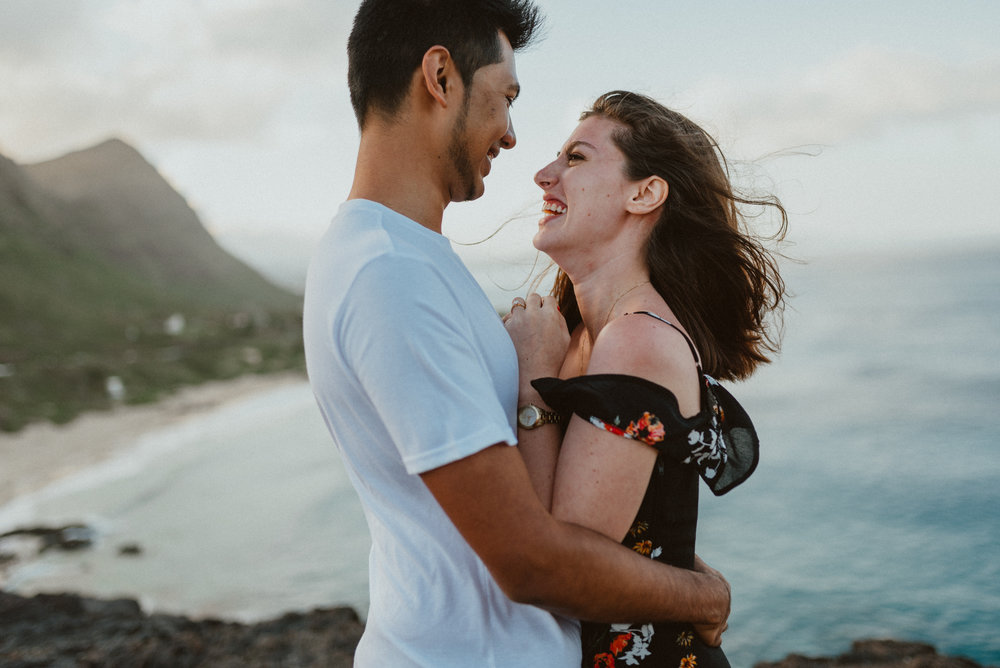 Tanjim: "Tedi & Chelsea were amazing at helping me plan this surprise proposal. They had helped find the perfect location & the perfect backstory based on how we both were. Every detail was discussed long before and it helped so much in taking away the stressful part of planning it. I couldn't be any more thankful to them for making this moment so much more special!"