Trade your fall scarves for summer shorts and leave those jackets behind – we've got the scoop on amazing destinations for those who love the heat!
If your ideal day is dozing under the hot sun and drinking an iced coffee without judgement, don't let something as simple as the changing seasons stop you. While the coming winter may be inevitable, there are plenty of incredible destinations around the world where the summer heats sticks around just a bit longer. For now, leave your puffy coats in storage and book a ticket to one of these still-hot destinations in October.
1. Austin, USA
Everything's bigger in Texas, and in Austin, your list of activities is endless! Enjoying a few rounds of tasty cocktails on outdoor patios is basically a year-round activity, and you won't be the only one dipping your toes into the chilly water at Barton Springs for a cool-down. Don your flower crowns and festival gear for the Austin City Limits music festival that takes over the stunning Zilker Park for the first two weekends in October, or spend your warm days sampling treats from the variety of popular food trucks scattered around the city.
Photo: Natalie in Austin, Texas
2. Rome, Italy
Where history, art and culture is packed into every corner, waiting in lines for must-see destinations like the Vatican or the Pantheon can feel unbearable in the middle of summer when the city is at its hottest. As the summer seasons ends, the temperature lowers along with the crowds, so you can spend more time lounging in stunning piazzas while you enjoy an afternoon espresso.
Photo: Flytographer in Rome
3. Santorini, Greece
Where cascading white houses and blue-topped churches line the cliffsides and a view of the sea is never far away, Santorini is the hottest destination for nonstop, unforgettable views. If the water has cooled a bit too much for your liking, be sure to book a unique boat trip to the volcanic hot springs. You'll return home refreshed, rejuvenated and sporting a sunkissed Greek glow!
Photo: Kimon in Santorini for Flytographer
4. Seville, Spain
If you visit the largest city in Southern Spain during the summer, you'll be sizzling all the way from the mosaic tiles in Plaza de España to the panoramic rooftop of the Metropol Parasol. October brings just enough relief from the heat to turn afternoons from blazing to beautiful. Tapas culture is the Spanish way of life, so we say live like a local! Carrillada de cerdo, espinacas con garbanzos, and torrijas are three of our favourite dishes to try during your warm evening stroll around town.
Photo: Gabriel in Seville for Flytographer
5. Cabo San Lucas, Mexico
The most beautiful beaches in Mexico are found in Cabo San Lucas, and during shoulder season, you get the best of both worlds: perfect weather and your choice of palapa on the beach! Traveling just outside of peak season brings better prices and less crowds without sacrificing an incredible vacation. The array of unique boutique hotels and resorts are perfect for a family vacation, romantic getaway or a girls' weekend.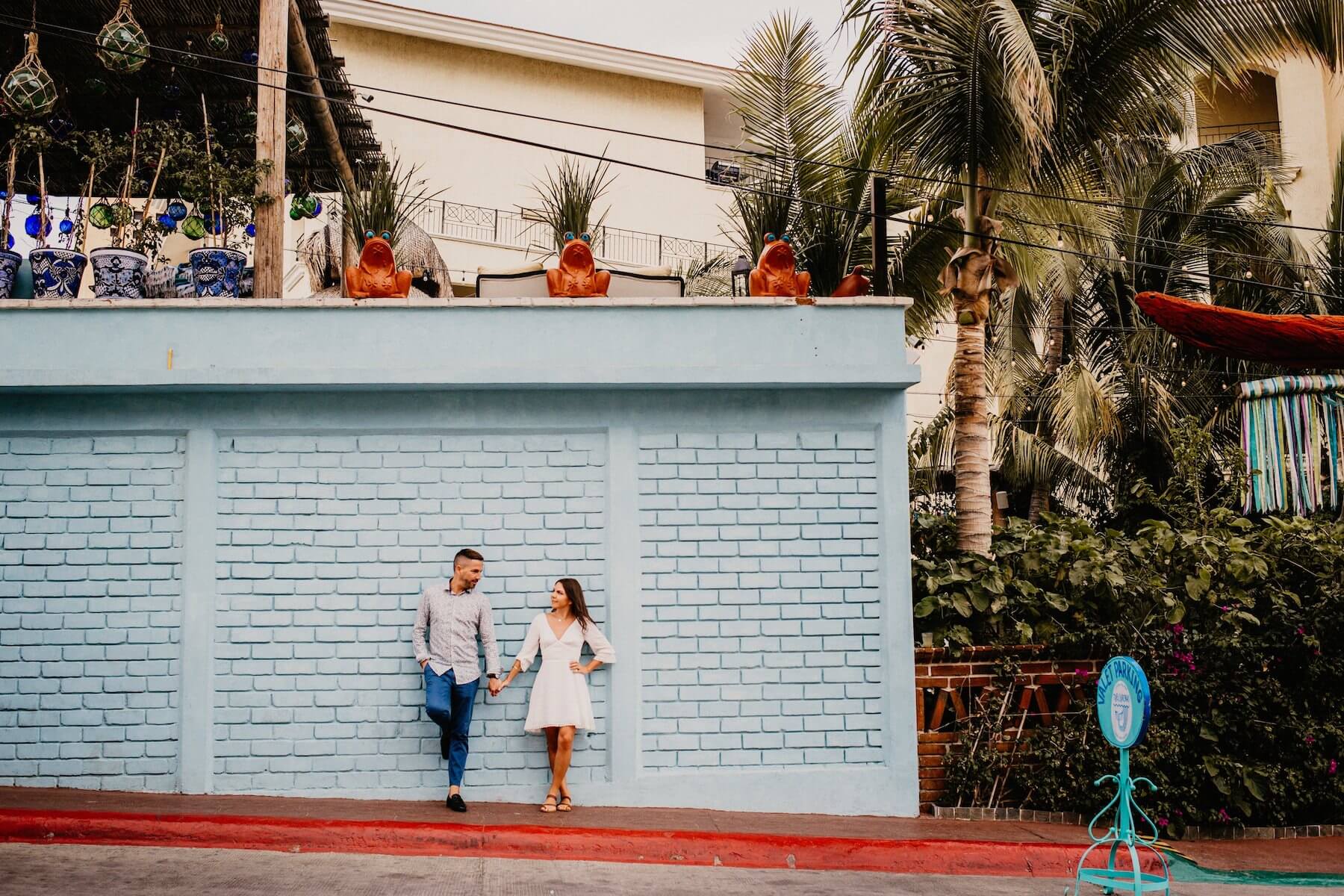 Photo: Fernanda in Cabo San Lucas for Flytographer
6. Maui, USA
Is there anywhere more relaxing and welcoming than the Hawaiian Islands? Rent a convertible, cruise around the island and leave your hair products at home – you won't have to work for these perfect beach waves. With powder white sand, temperate crystal waters and plenty of places to explore, you won't have to think twice about spending all day outdoors enjoying a warm ocean breeze.
Photo: Rojeena in Maui for Flytographer
Photo: Taena in Maui for Flytographer
While your summer tan may disappear and you'll spend cozy evenings indoors while the leaves change colours, you can look back on your summer days with amazing photos taken by one of our talented local photographers.