The cosmopolitan capital of Thailand has it all: historic sights, vibrant markets, enticing street food and bustling streets. We've put together a 48-hour guide to see the greatest hits of the truly unique city of Bangkok.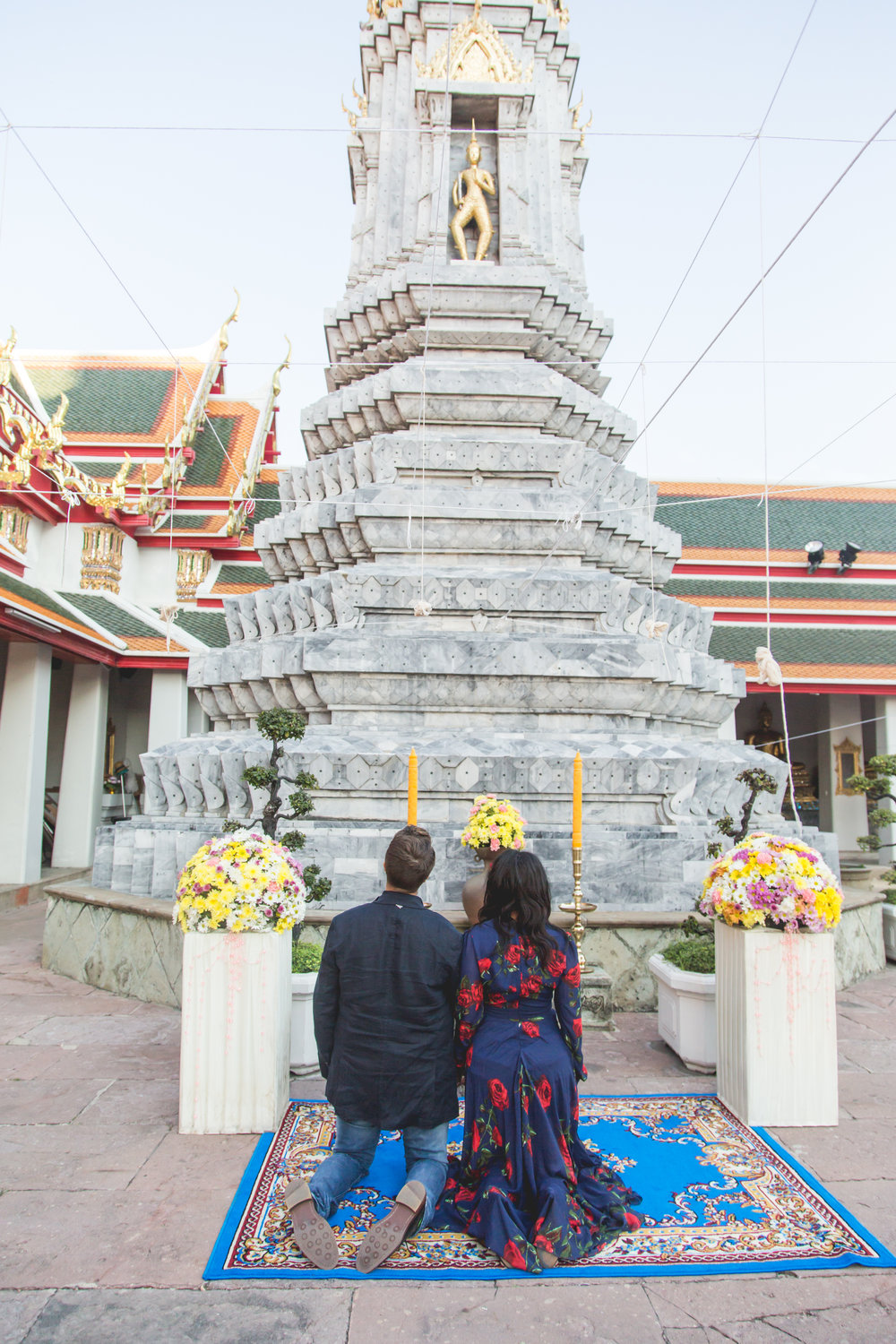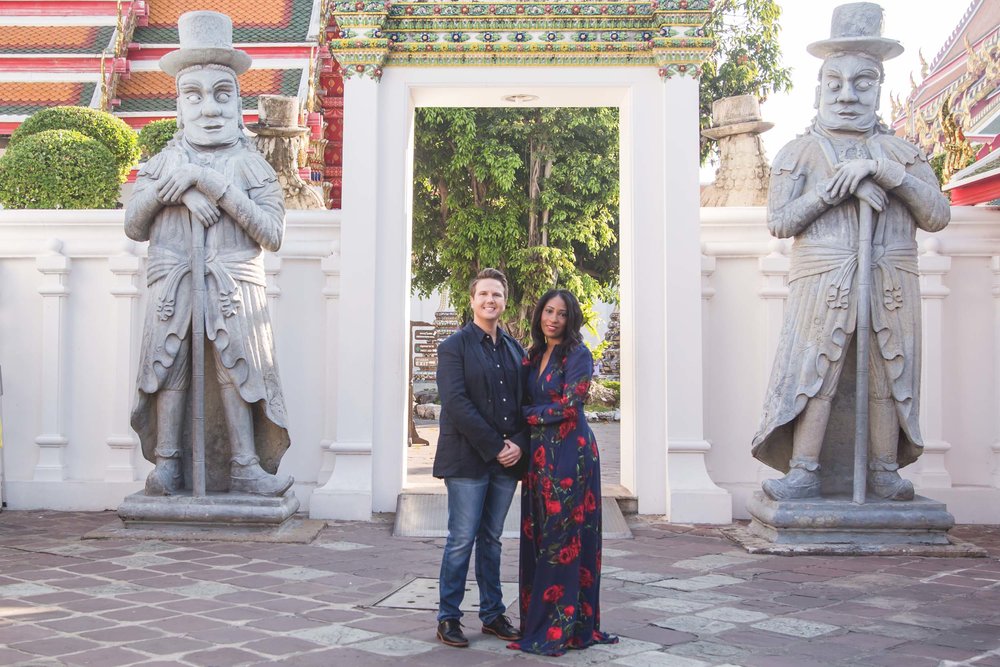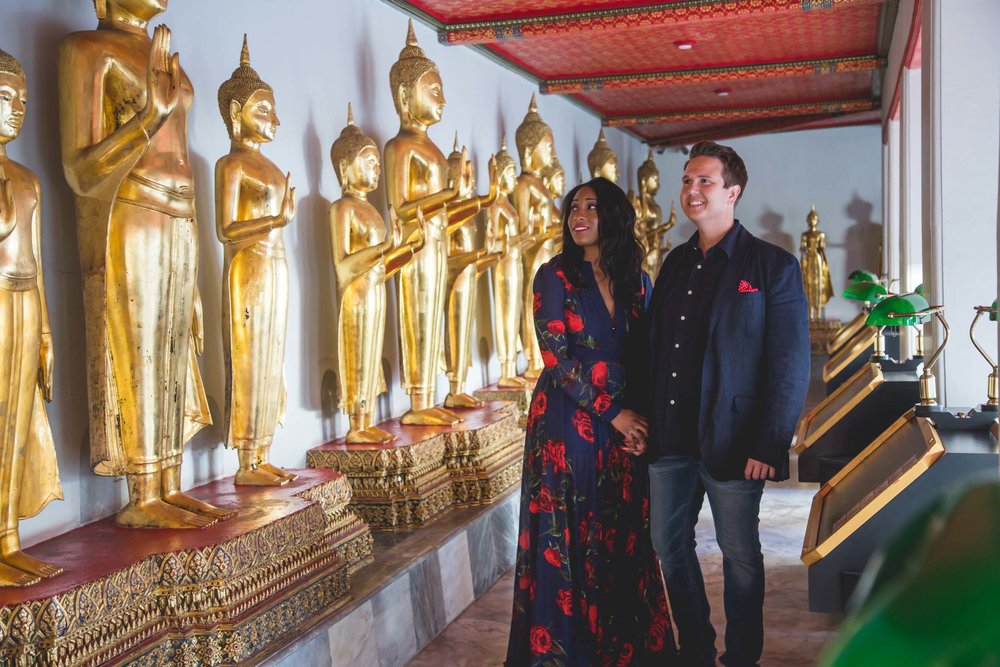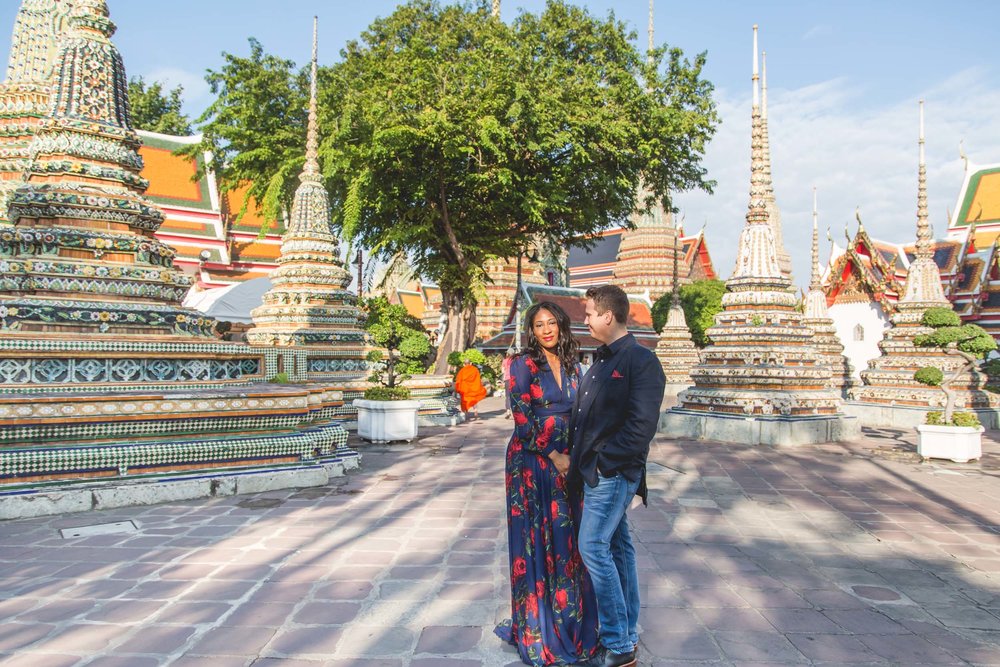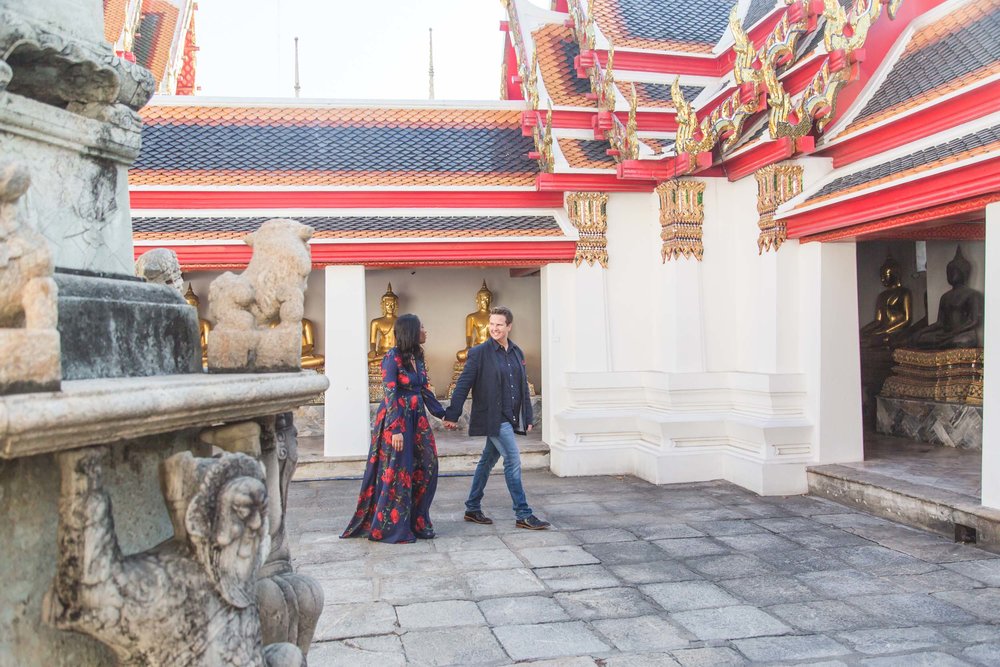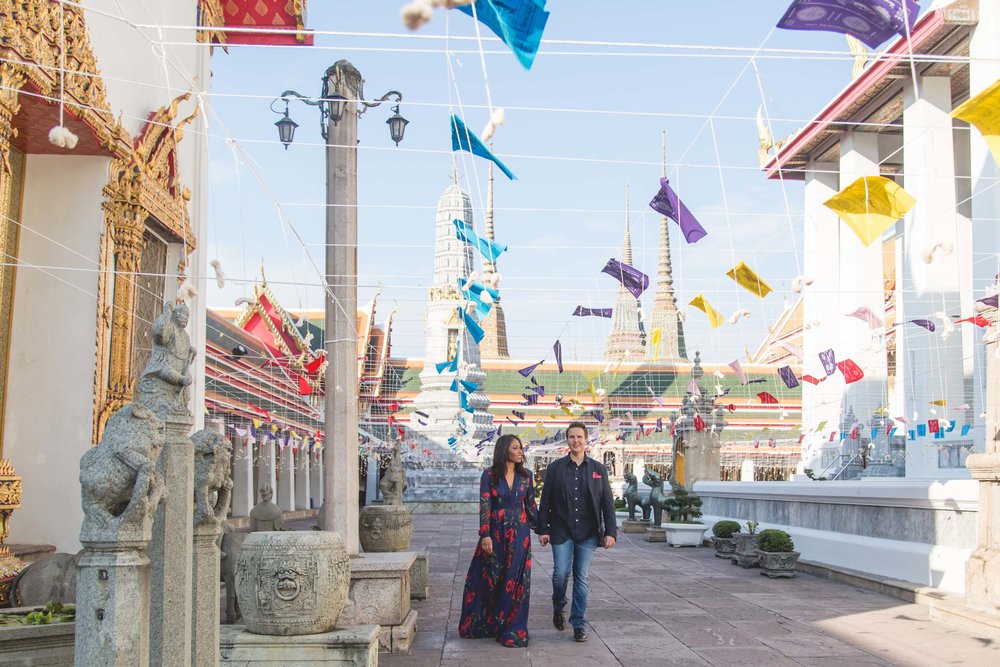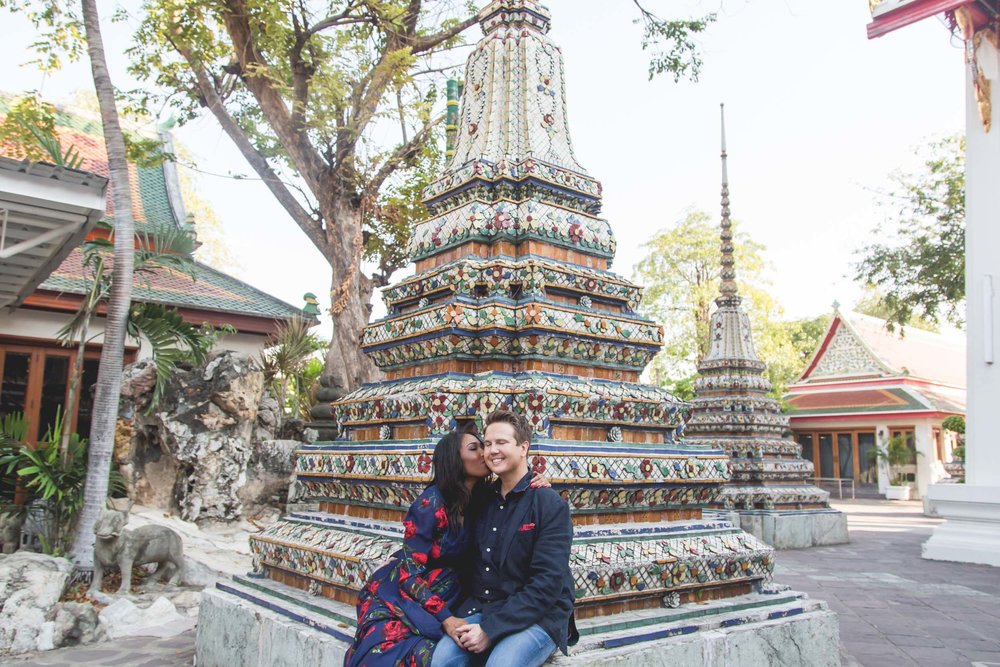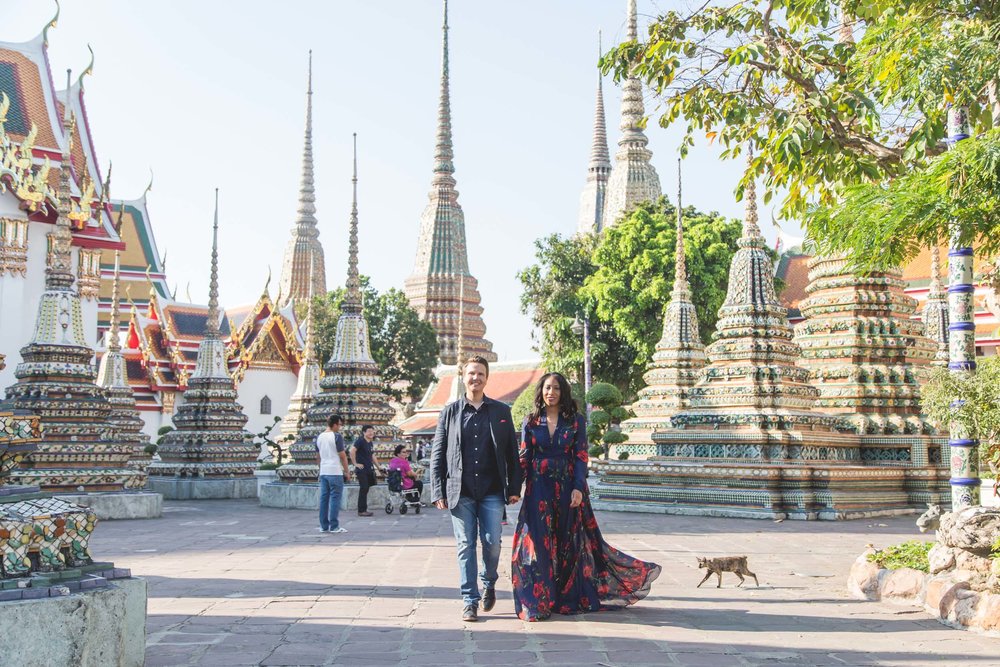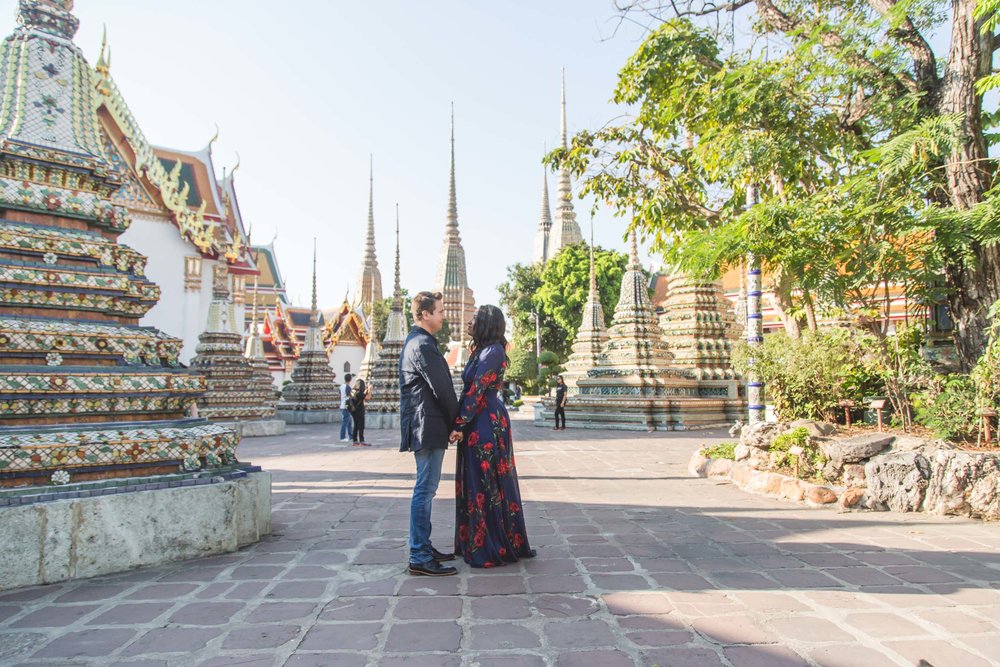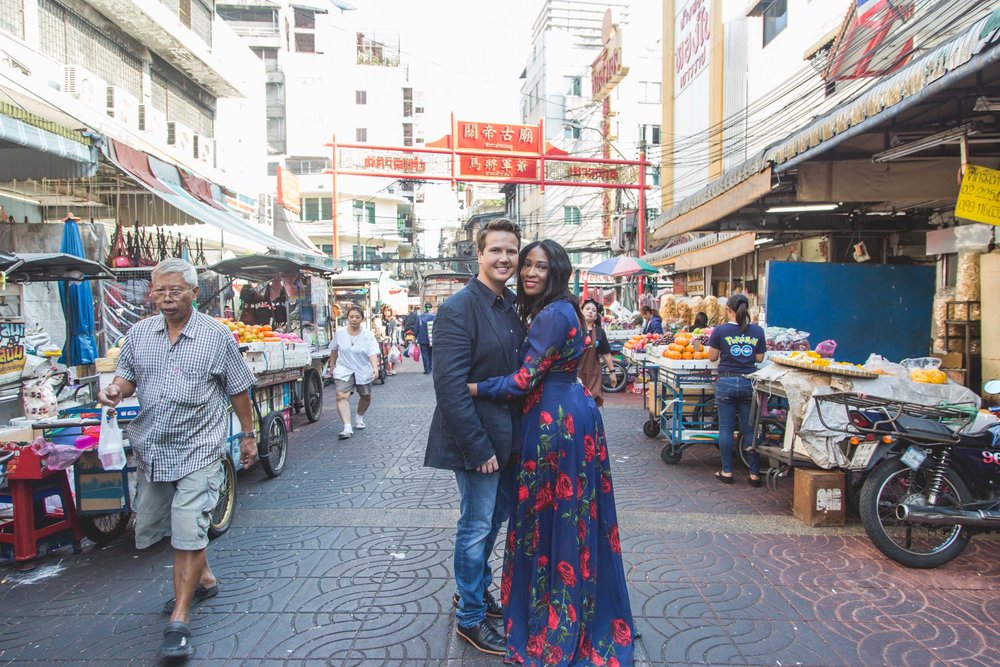 Flytographer: Erin in Bangkok
FRIDAY
Check in to The Siam Heritage Hotel, an absolutely stunning boutique hotel with gorgeous interiors in every direction. The interior is an Instagrammer's dream with spacious black and white corridors surrounded by lush foliage.
After you've properly settled into your digs for the next 48 hours, head to Susie Wong's Beers and Buns for your first taste of the amazing culinary trip you're now on. There are many different ways to get around Bangkok and now is the perfect time to try a new form of transportation, from tuk tuks and long tail boats to taxis and scooters. Susie's motto is "Two Wongs doesn't make it right. It makes awesome bites," so you just know this is a fun, laid-back place that doesn't take itself too seriously. Tasty sandwich options include a BBQ Bao-inspired creation and a vegan bun. Added bonus: they're open every day from 10 am – 3 am, so you can get your beer and bun fix for breakfast, lunch, dinner or as a late-night snack.
Next, head to one of Bangkok's most famous sites, Wat Pho, also known as the Temple of the Reclining Buddha. This temple complex has the largest collection of images of Buddha in all of Thailand. As the temple is considered the birthplace of Thai massage, there may be no better place to treat yourself to one while in Bangkok. Note: Shorts are not permitted, so dress appropriately when you visit!
Just a ten-minute walk away, you'll find the Grand Palace. The massive grounds are truly awe-inspiring in their stunning variety of royal architecture. Spend the afternoon getting lost and taking it all in. Just be sure to bring your passport and cover up appropriately. If you aren't properly covered up, you can rent clothes and scarves there.
For dinner, head to PEEPS Thai Eatery, an adorable restaurant run by two sisters specializing in traditional Thai staples like Pad Thai, Tom Yum, grilled chicken with mango sauce and green curry fried rice.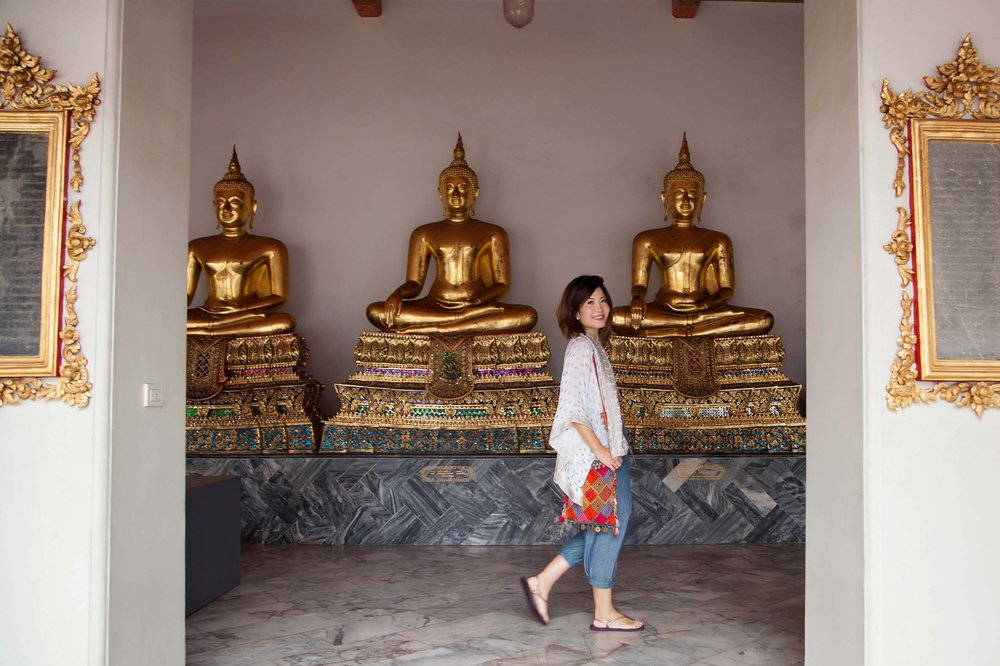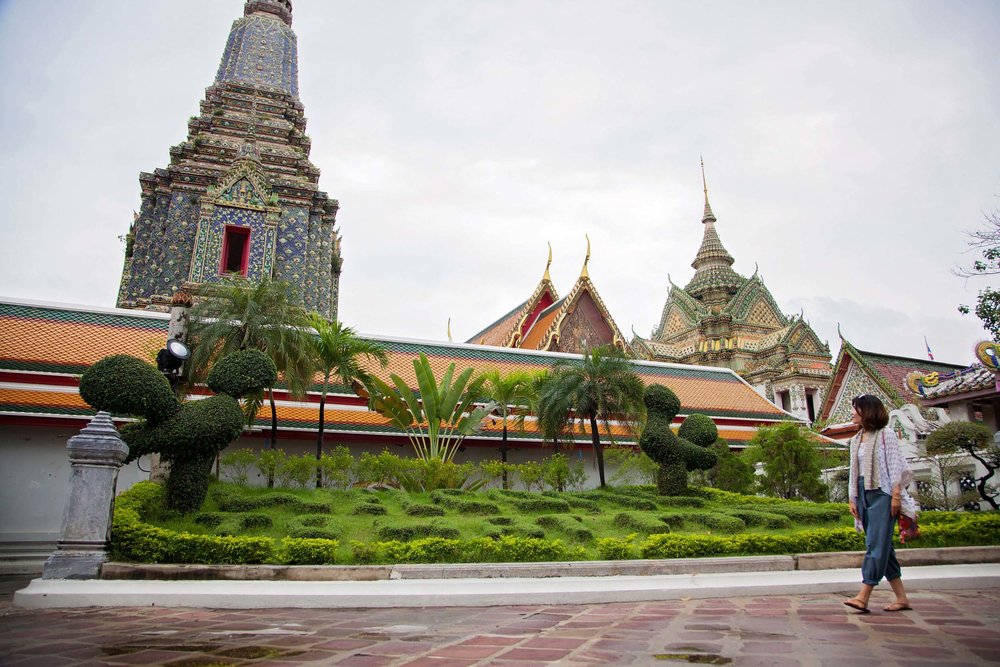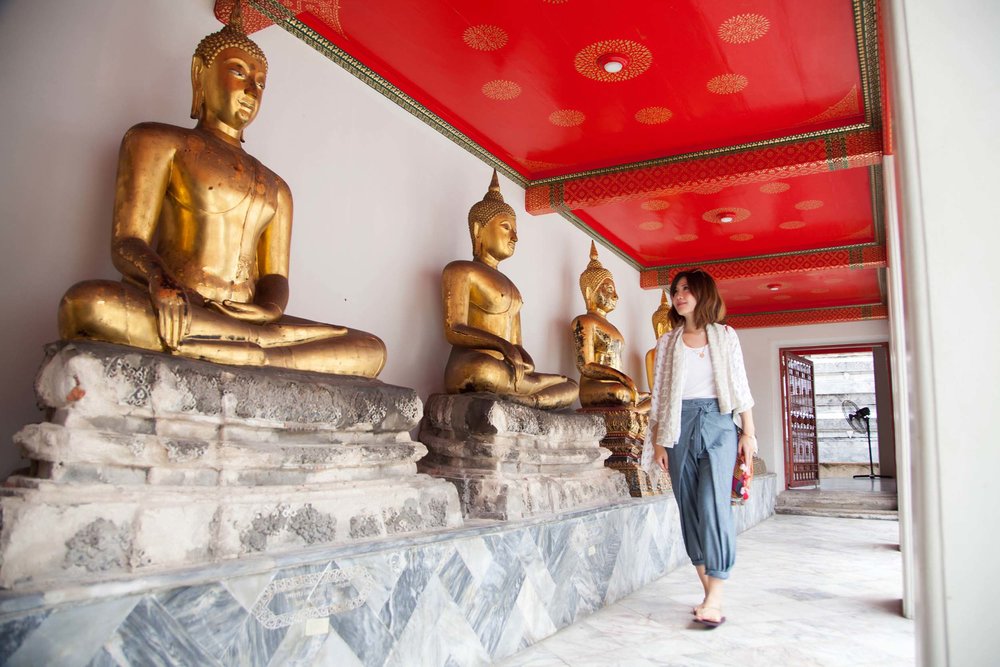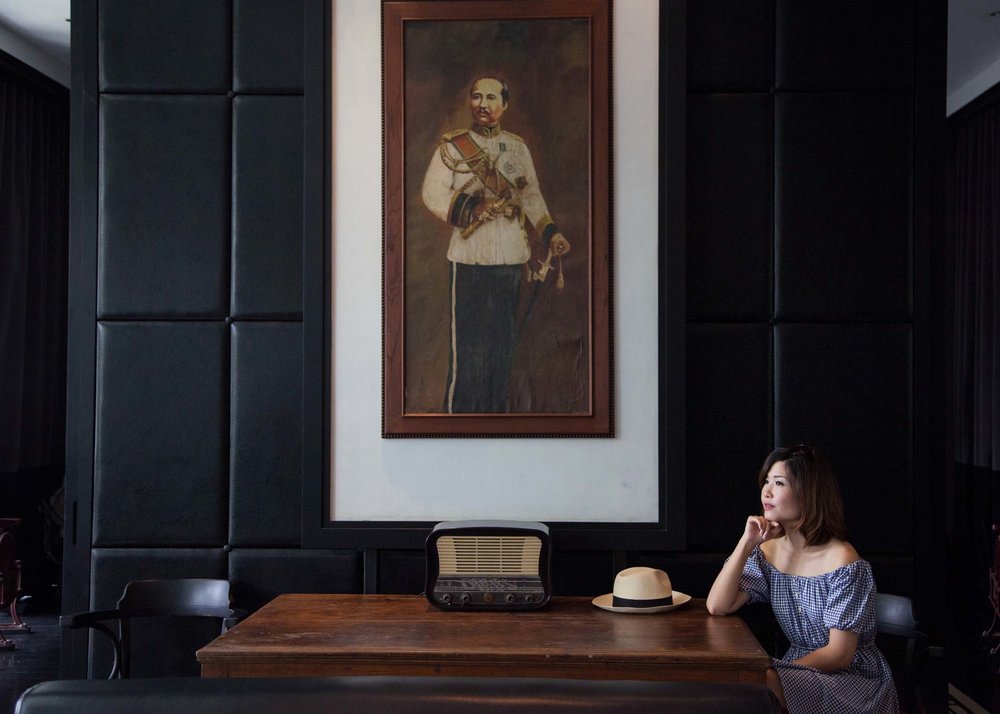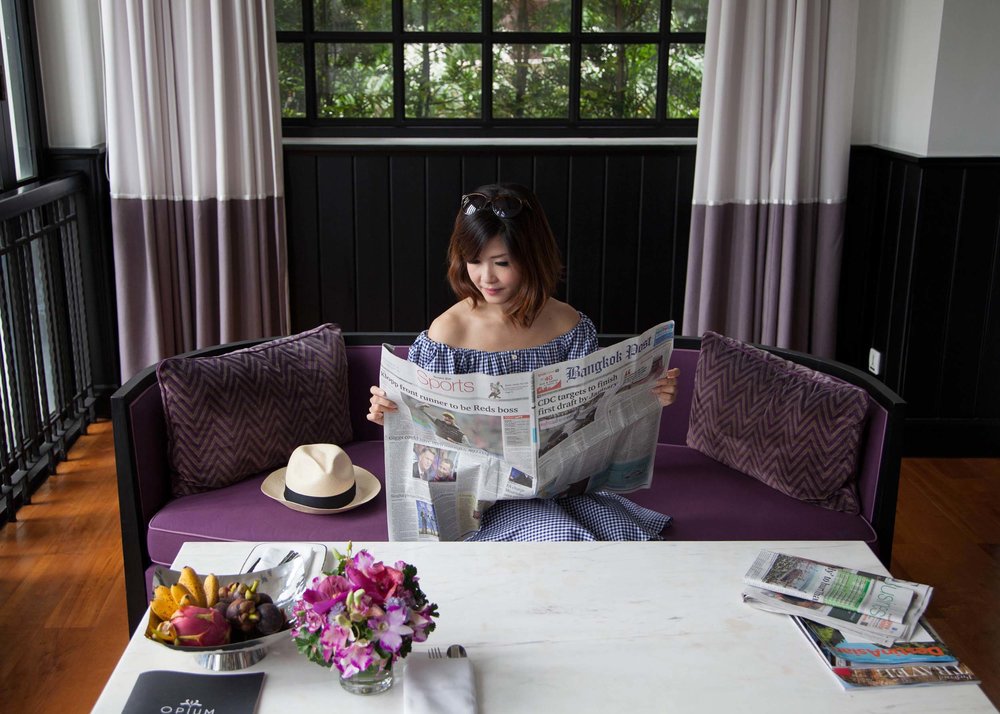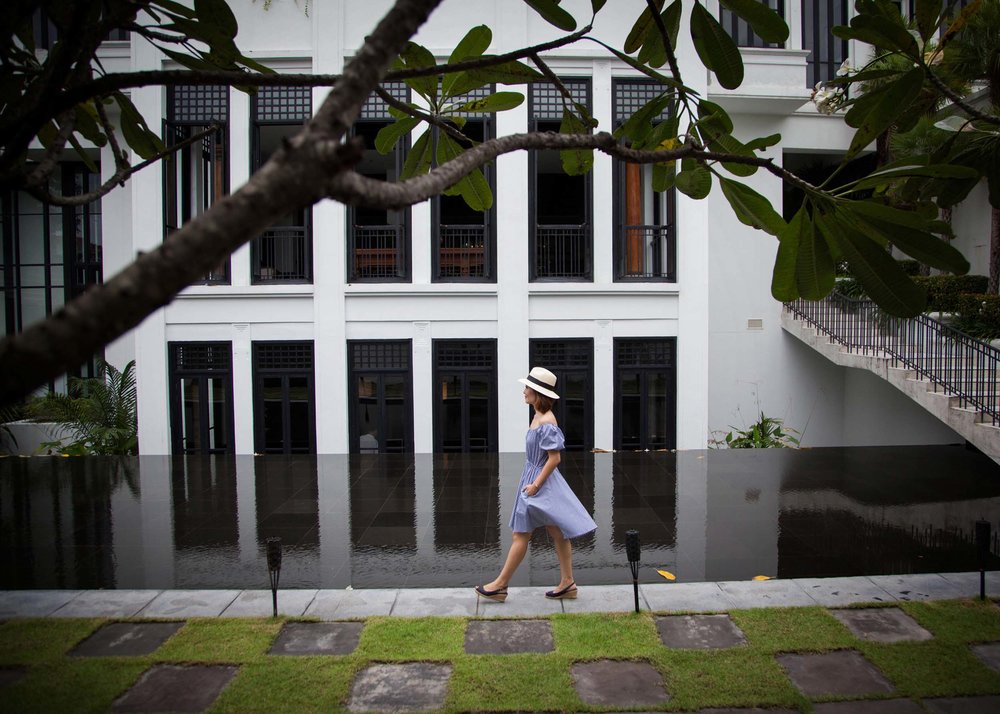 Flytographer: Arporn in Bangkok
SATURDAY
Breakfast starts early at 511 Cafe, where the interior is decorated with the signatures and doodles of past guests. Choose from Thai dishes or Western-style breakfast and be sure to chat up the owner – he's known for being personable and having great travel tips!
Next up, spend the day taking in the sights, sounds and smells of Chatuchak Weekend Market. To get there, cross another item off your list by taking the BTS Skytrain. Once you're at the market, find a map. The market is massive and while wandering aimlessly is perfectly acceptable, heading towards areas that interest you is a good way to get the most out of your visit. Note: Haggling is expected, so don't hesitate to bargain for a lower price!
You can spend hours exploring the nooks and crannies of the Chatuchak Weekend Market…and you should. So, be sure to experience another aspect of the market – the food! The food court near the back of the market is the perfect place to take a rest and get some delicious food.
Now that you've been on your feet all day, this would be the perfect time to head back to your hotel to take advantage of the rooftop pool and in-hotel dining options. Ahhhh…relaxation well earned.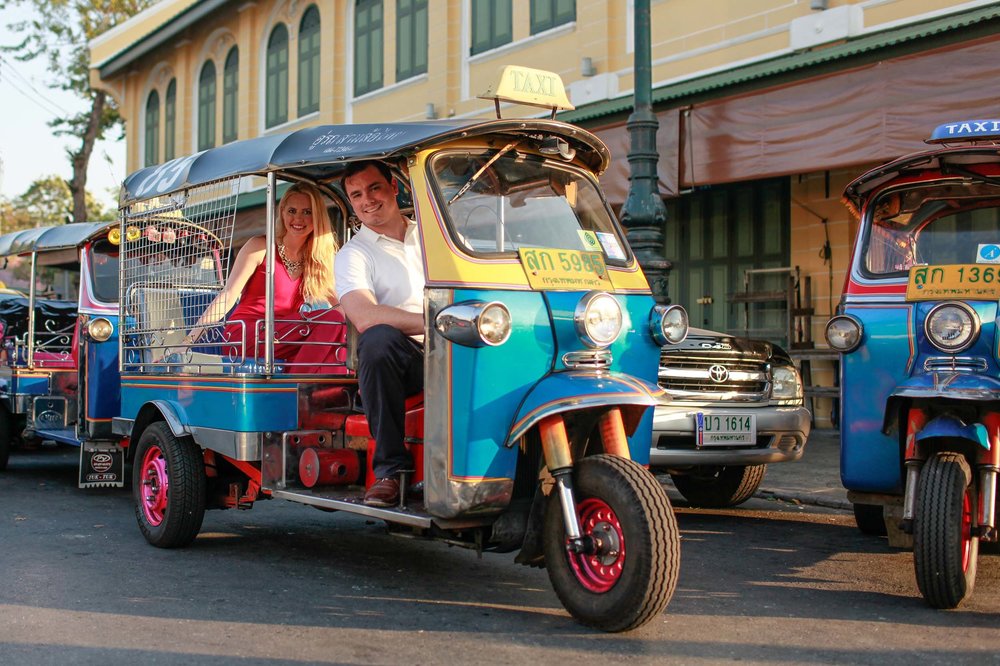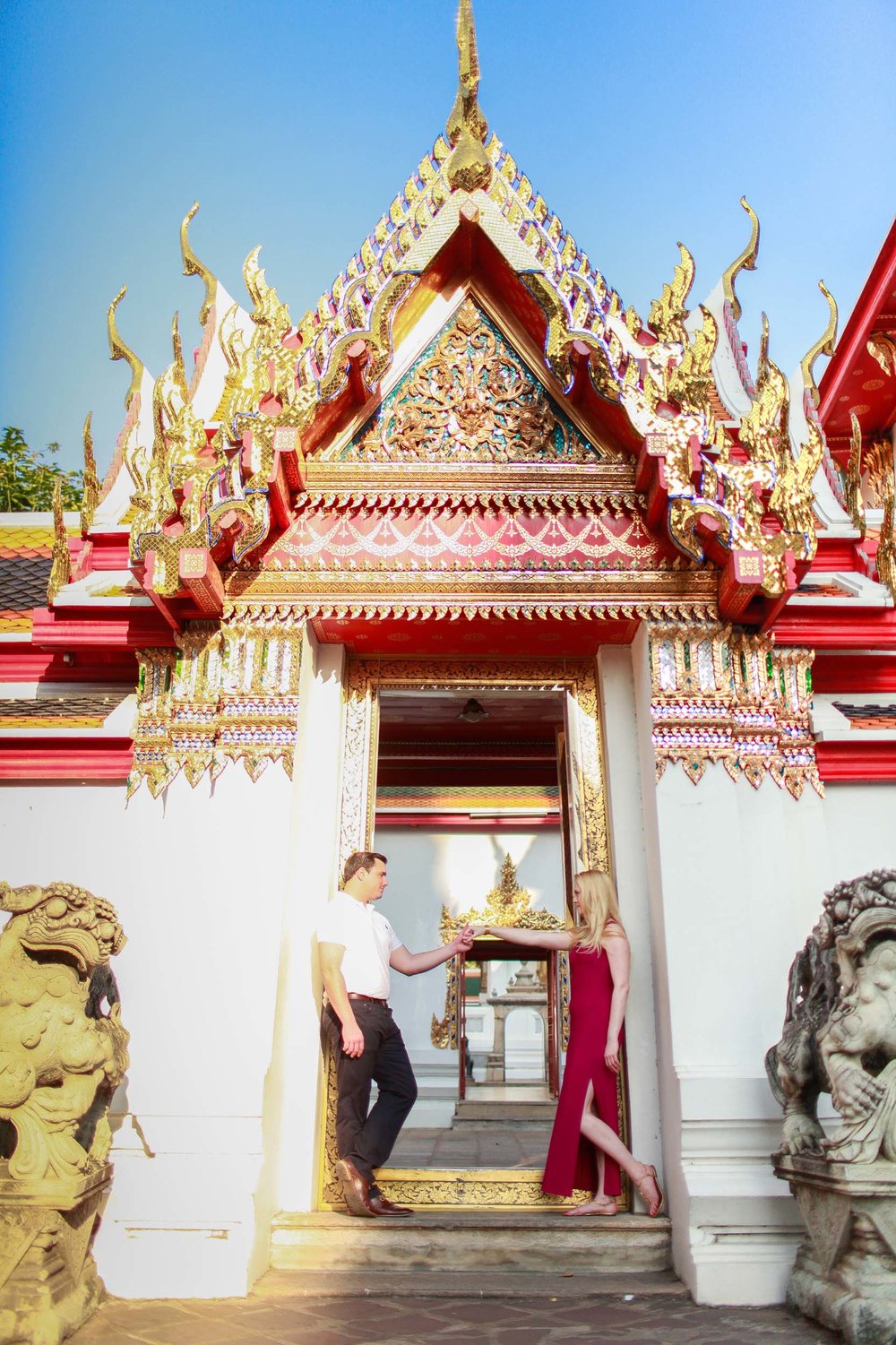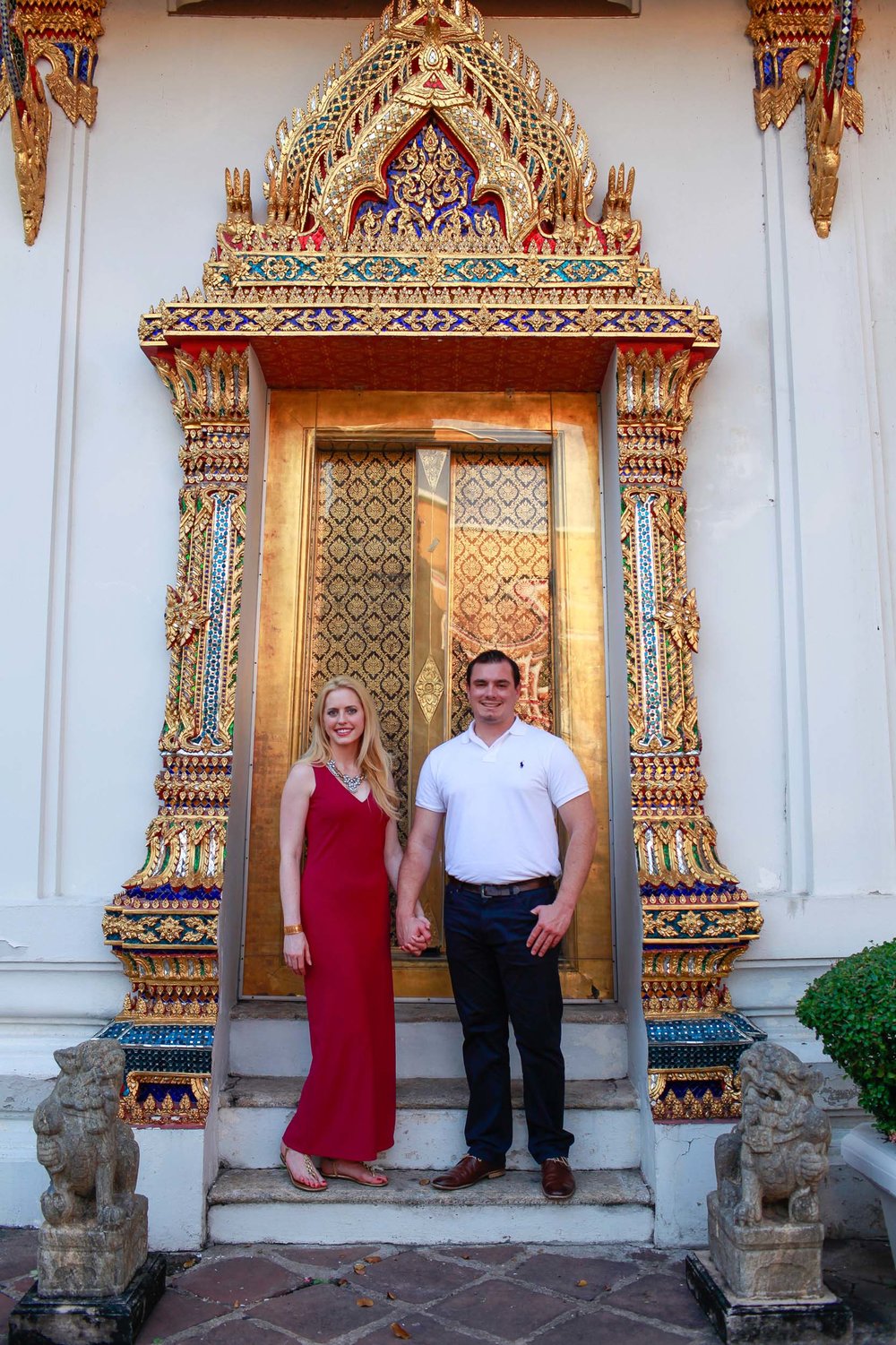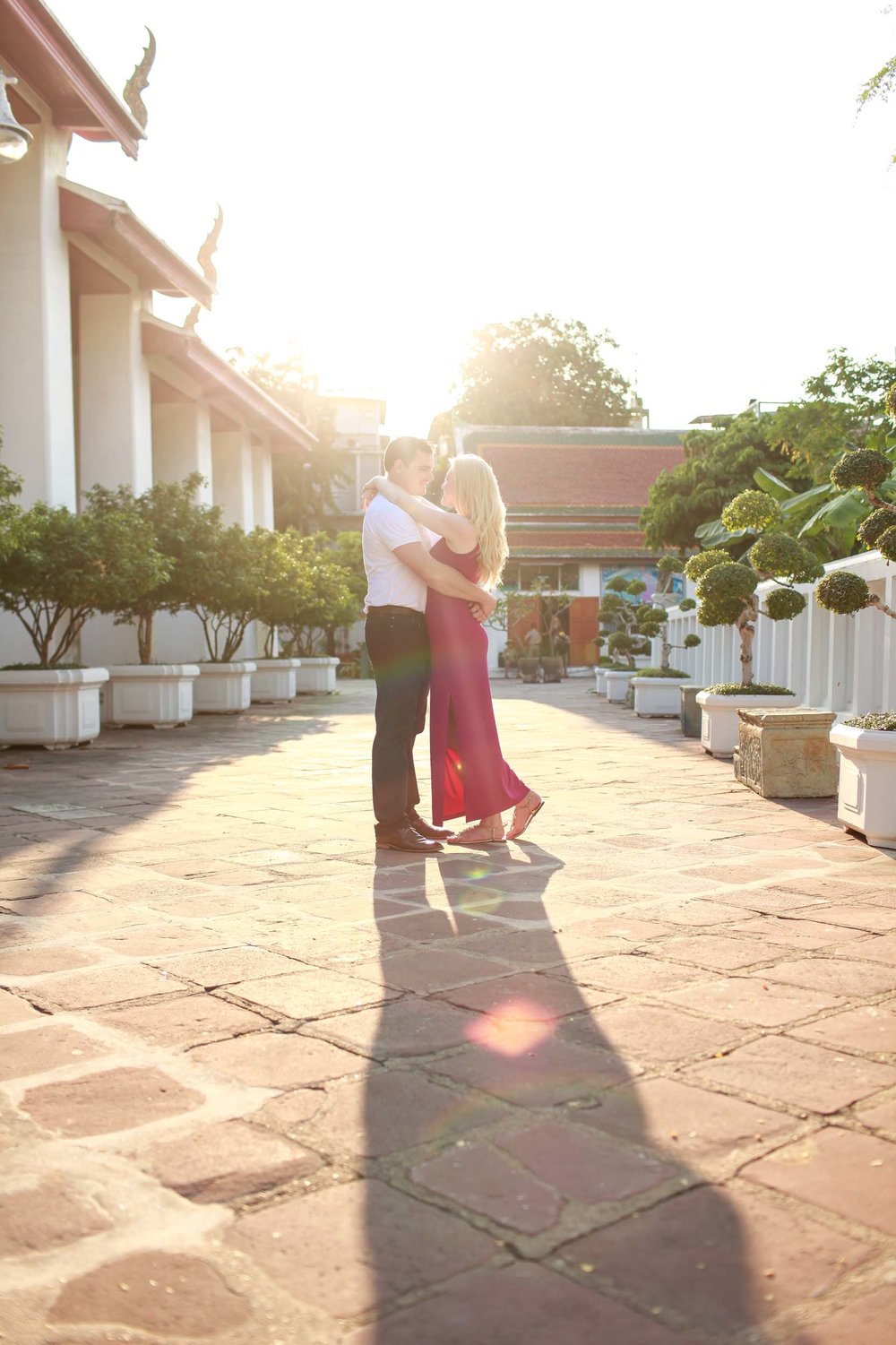 Flytographer: Tom in Bangkok
SUNDAY
Start your last day in Bangkok at Old Town Cafe Bangkok, an antique-filled space which serves quality coffee, sandwiches and snacks.
Then, get a heavy dose of natural beauty bursting with colour at Pak Khlong Talat, a 24-hour flower and produce market in Chinatown. It's busiest before dawn, so if you're feeling extra adventurous, head here before breakfast. Otherwise, leisurely wander the colourful aisles and take it all in post-breakfast.
Next stop: the Royal Barges National Museum, where magnificent royal sea vessels are on display. These aren't your average ships. These beauties are decked out in intricate carvings, gilded in gold and serve as a beautiful symbolic send-off for your 48 hours in Bangkok.
Tip: "Get a copy of Nancy Chandler's illustrated map to Bangkok. It's very detailed and easy to use for navigation. If not for this map, I would not have discovered some really delightful places such as a hole-in-the-wall organic eatery near Chinatown with some really amazing curry rice and ice cream, or Pak Khlong Talat, the night flower market in Chinatown." – Siuli
See more: Bangkok – couples – engagement – love – Travel Guide