Her favourite city. A clear sunny day. And a perfect Chicago proposal!
From the moment Chris first said "I love you" to Simona, he knew he wanted to spend the rest of his life with her. Lucky us, he (and his unassuming bride-to-be!) adventured from California to Chicago over New Years — and invited Flytographer to be a part of their big moment. Conspiring with proposal photographer Joe in Chicago, and with the cooperation of the weather gods, Chris nailed the perfect proposal. Read on for all the tear-jerking details!
SPECIAL LOCATION/DATE
"Simona, my fiancée, has always loved Chicago and was so excited when we booked a trip to go there together. As long as I could get everything planned in time, I thought Chicago would be the perfect proposal location. I knew that proposing to Simona in Chicago would make it a special place for both of us to revisit in the future. After some planning (thank you, Flytographer!), I booked our proposal photographer Joe and everything fell into place!"
THE BIG DAY
"On the day of our proposal, I told Simona we were going to brunch, but also that it might be nice to walk through the park on our way. We walked through Millennium Park and eventually made our way to the proposal location I had picked out. We snapped a few selfies (our proposal photographer's cue that I was ready). He then approached us, offered to take a few pictures for us, and (secretly) positioned us for the soon-to-be proposal. After taking a few photos for us on my phone, we parted ways, but unbeknownst to my fiancée, Flytographer Joe actually got into position to capture the big moment.
"As we started to walk away, I told Simona how much I love her, that I want to spend the rest of my life with her, and asked her to marry me. She was absolutely stunned and shouted, 'A million times yes!' It was honestly the greatest day of our lives." – Chris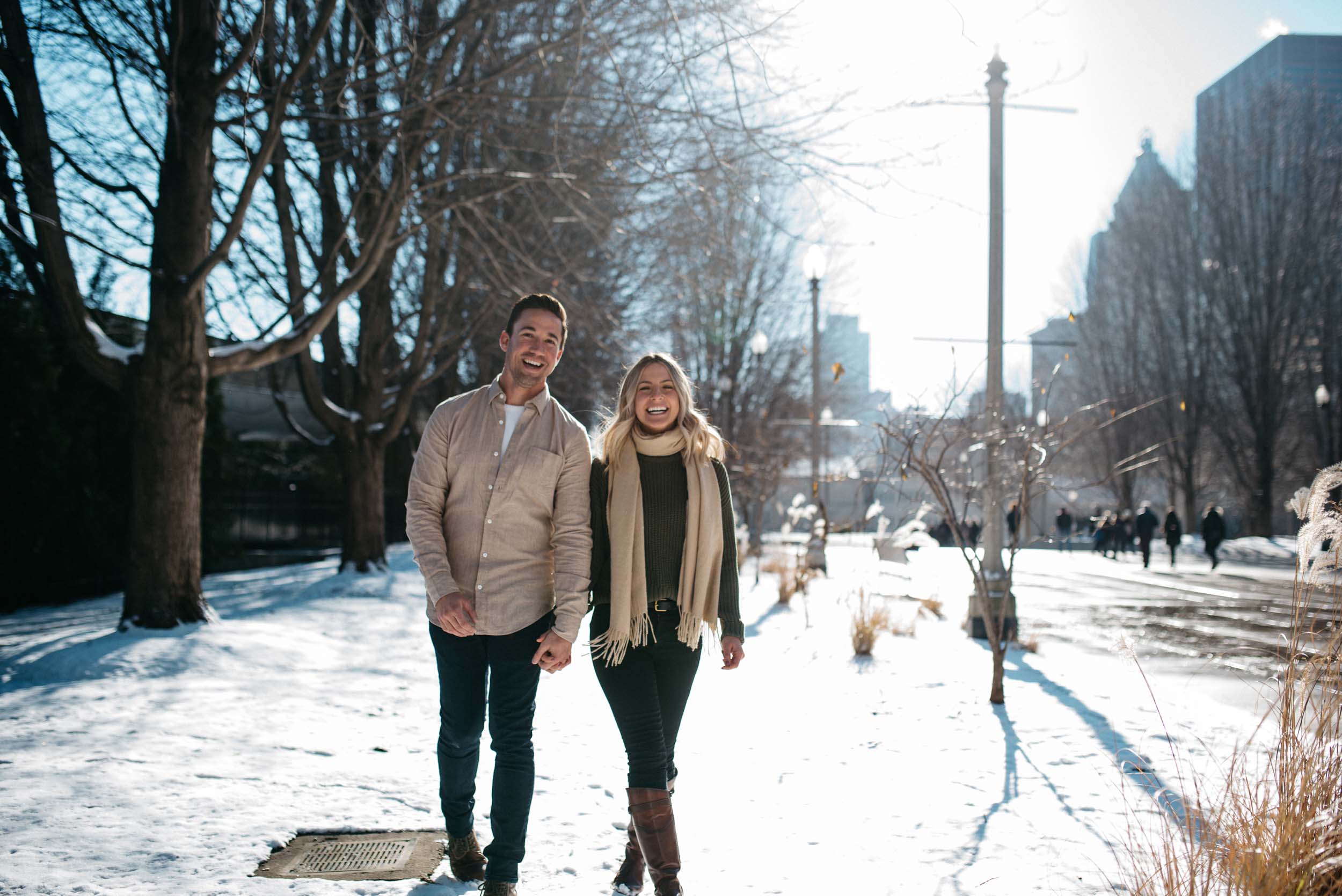 Flytographer Joe in Chicago