See more: Top 5 – Travel Guide – Florence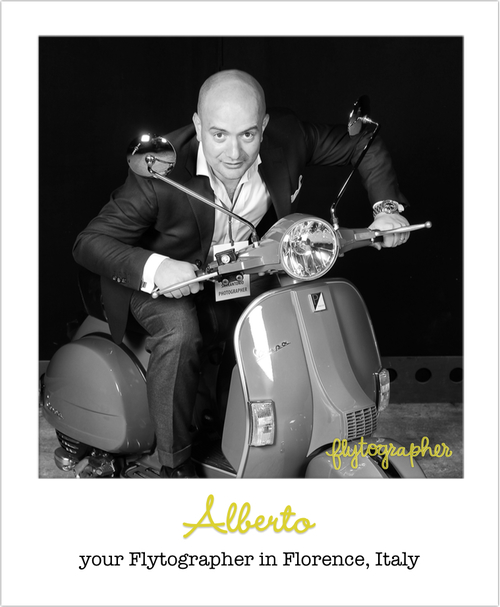 To live like a Florentine is to eat like a Florentine. Food is just as much a part of Italian culture as are the arts and architecture. Meals are not just a means of sustenance, but an opportunity to slow down and enjoy time with family and friends.




No trip to 

Florence

 is complete without indulging in the local fare, and with this week's list, 

Alberto

 gives you 5 can't-miss eats while visiting La Città del Fiore.
---
1) Mercato Centrale – The Central Market was built in the late nineteenth century when Florence was the capital of the Kingdom of Italy. Vendors continue to sell their produce on the ground floor of this two-story building — meat, cheese, veggies, pasta, bread, pizza, you name it! On the upper floor, you'll find an open-space food court organized in "specialty corners" where one can taste any sort of Italian delicatessen and drink the best national wines. The atmosphere is quite cozy and chic at the same time.
2) I Due Fratellini – Located just steps from Piazza della Signoria, this classic Florentine sandwich shop offers an endless list of panini. I Due Fratellini is also one of the oldest wineries in Florence, so be sure to pair your panini with a glass of chianti, the famous Tuscan red wine. As there is no seating, this is the perfect place for a quick bite. Lines can be long, but don't be discouraged — the panini are worth the wait!
3) Trattoria Sostanza – This tiny trattoria was established in 1869 and very little appears to have changed. When you enter, you will see the original "banco" (marble counter), which was used to store and display the goods for sale when they operated as a food store. With its relaxed atmosphere, it feels as though you are being treated by your "nonna" (grandmother) to a Sunday meal. Local tip: make sure you taste the "petti di pollo al burro" (butter chicken breasts) and "tortino di carciofi" (artichoke pie). And be sure to make reservations, as the restaurant is always full!
4) Cibrèo – Owned and managed by Italian master chef Fabio Picchi, this restaurant offers a seasonal menu of hand picked, locally sourced ingredients. You won't find a frozen or pre-prepared ingredient in this kitchen! Reservations are recommended.
5) Vivoli – What better finish to your day than a creamy gelato? This ice cream parlour just a block from Piazza Santa Croce and has been pampering Florentines with its icy treats since 1932. Plenty of flavours, all naturally made with milk and fresh ingredients. And who cares if the lady at the counter is not fluent in English, and service may not be top class … it is the gelato you are here for, no?
---
Capture your souvenir of la dolce vita!