See more: Top 5 – proposal – Photo Tips – Eiffel Tower – Paris
Quick – name the most romantic city icon you can think of! If you said the Eiffel Tower, you are in good company. Built for the 1889 Exposition Universelle in Paris, the Eiffel Tower has become one of the world's most-recognized symbols of love.  Many of Paris' more than 30 million annual visitors quickly fall under the spell of the city's magic, and a good portion of them kick off a lifetime of happiness with an offer of marriage to their sweetheart.
❤ ❤ ❤
Propose to your honey at one of our Top 5 Eiffel Tower spots to capture your own lifetime of romantic memories!
---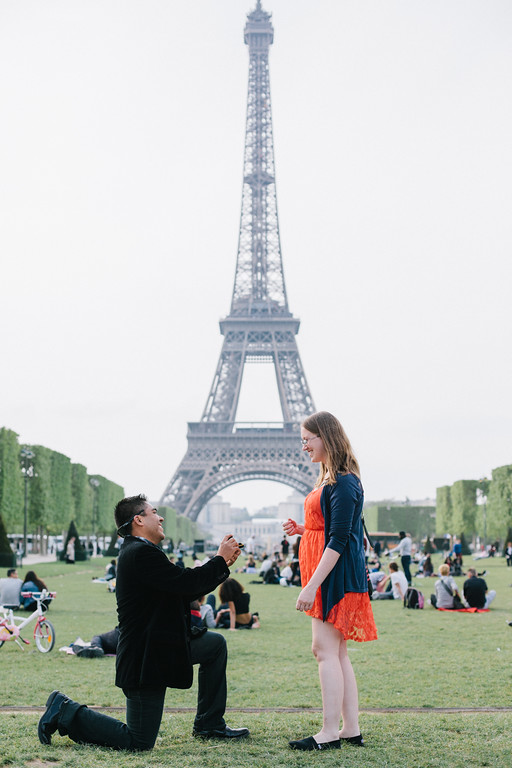 Flytographer: Gonçalo Silva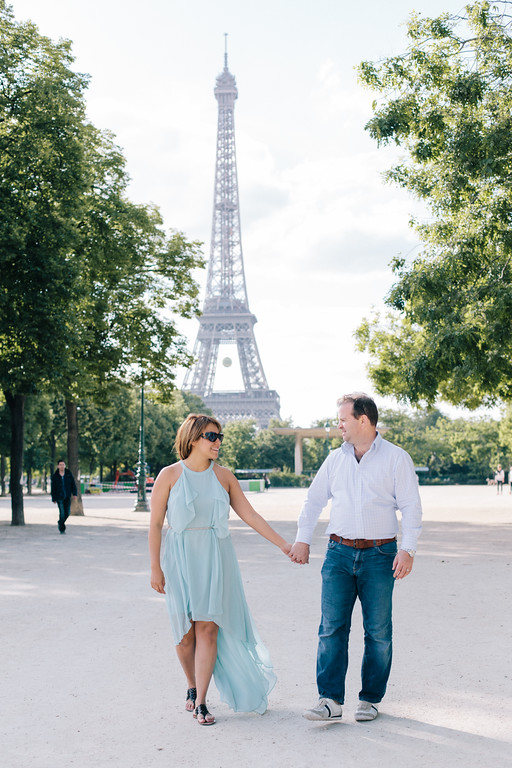 Flytographer: Gonçalo Silva
You can't get closer than this. Right in the Eiffel Tower's shadow, the Champ de Mars is the green park that stretches below the massive structure. Find a place on the grass (also ideal for a classic French picnic!), or position yourself right underneath to be framed by the intricate ironwork.
75007, Métro: Champ de Mars/Tour Eiffel, RER C
---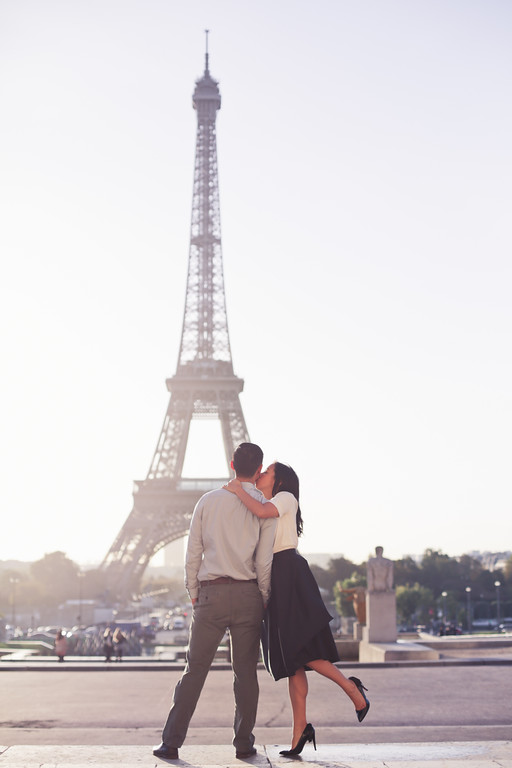 Flytographer: Lucille Caballero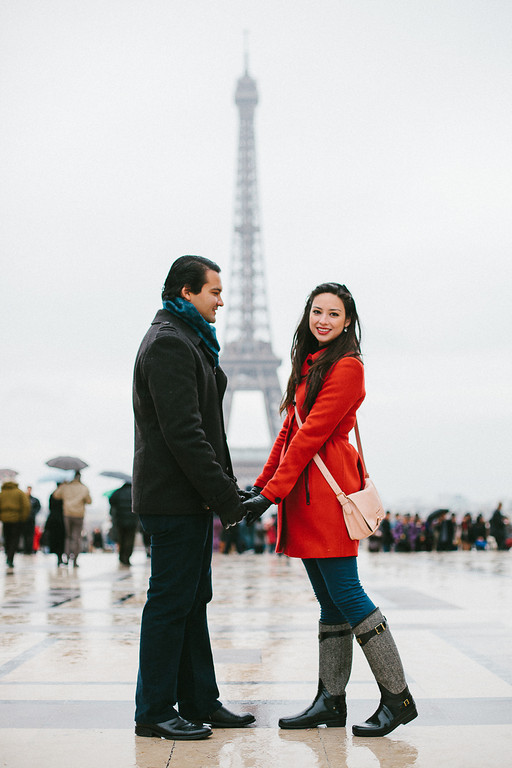 Flytographer: Gonçalo Silva
Situated across the Seine, Trocadéro is the site of the Palais de Chaillot. With a large open square and gardens offering the best unhindered views of the Eiffel Tower (and plenty of space for a celebratory waltz after), Trocadéro is a sure-fire spot for a special proposal.
75016, Métro: Trocadéro 6 & 9
---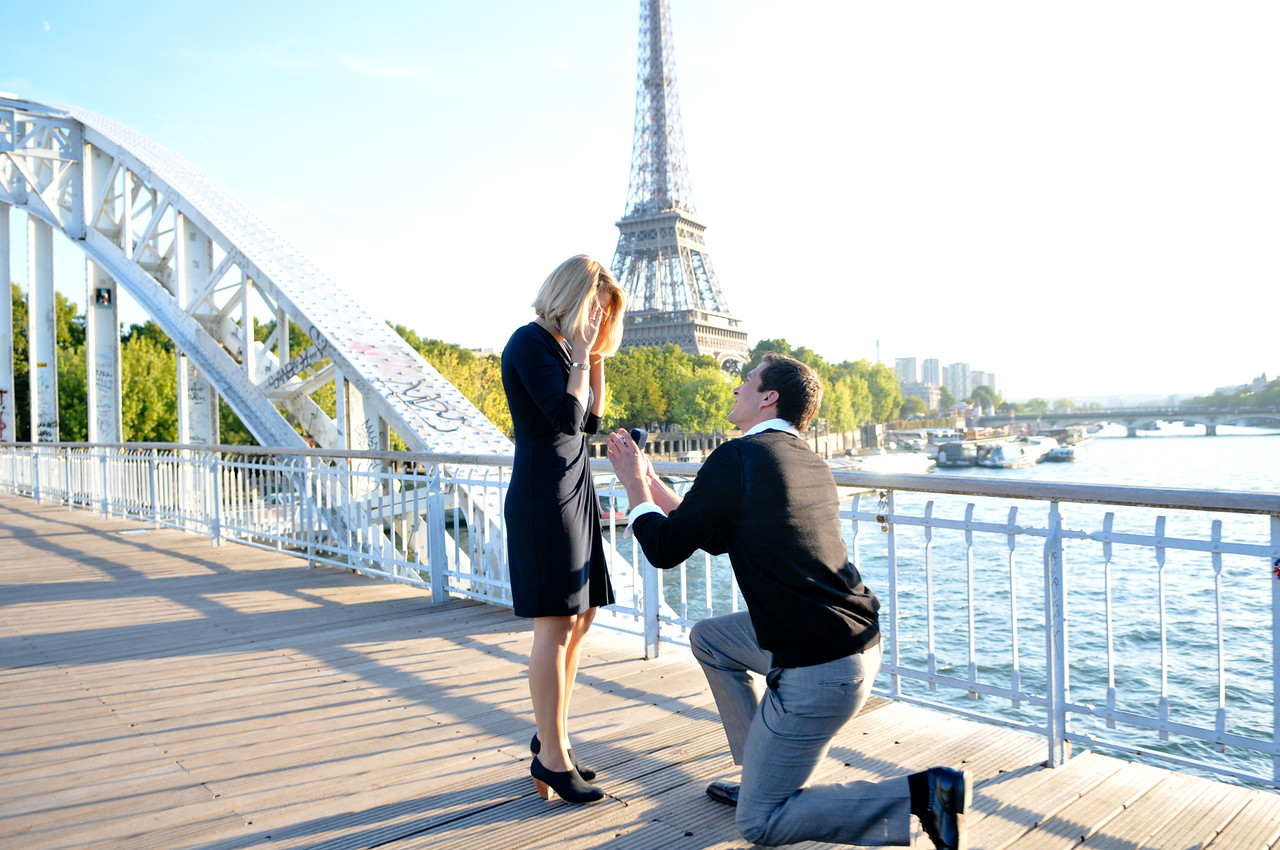 Flytographer: Krystal Kenny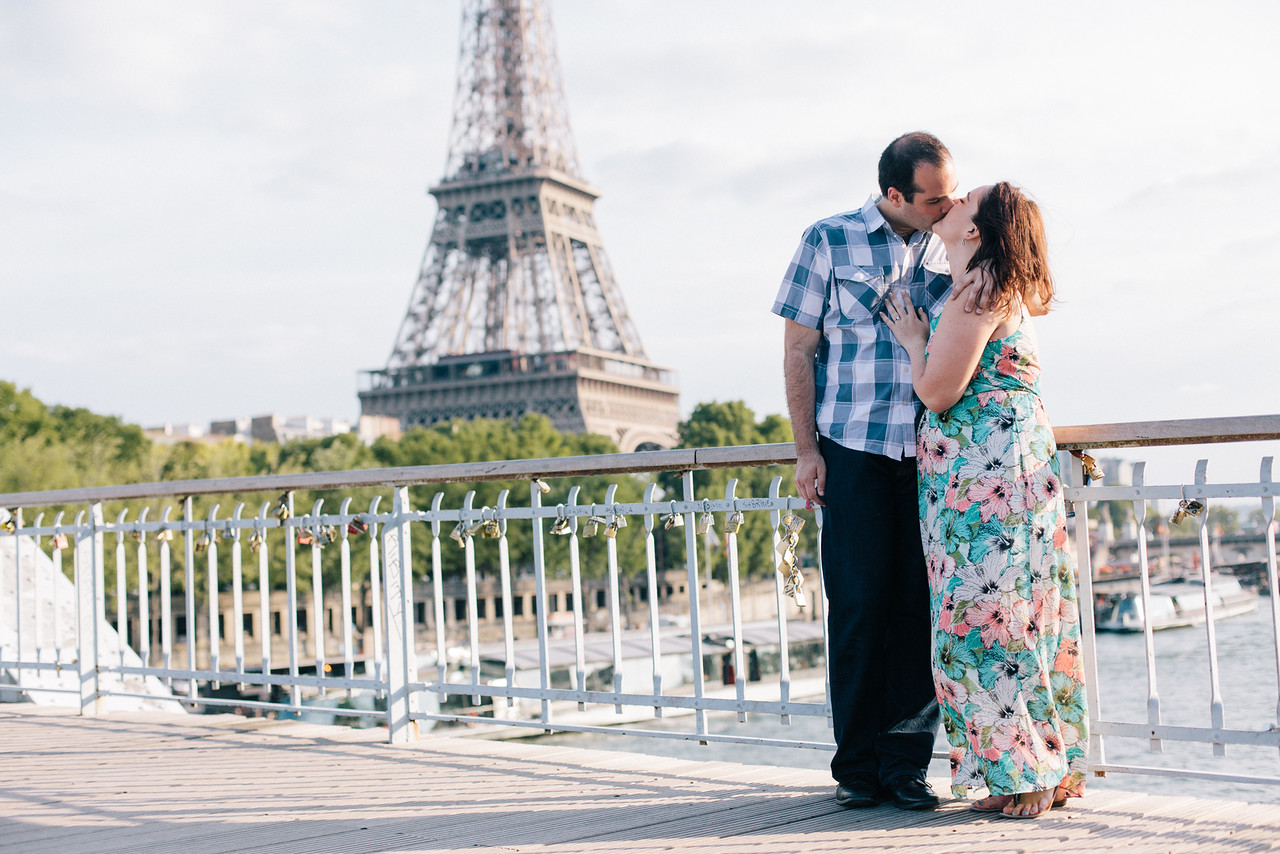 Flytographer: Gonçalo Silva
A small footbridge that was constructed for the World's Exposition in 1900, Passerelle Debilly is a true unsung gem in the city. Mimicking waves in both the shape of the steel and the frieze in the concrete, it was meant to only ever be temporary but remained intact due to its excellent craftmanship. Away from vehicles and heavy pedestrian traffic, this bridge is perfect for those looking for more privacy while still reaping the rewards of amazing Eiffel Tower views.
75007, Métro: Iéna, 9
---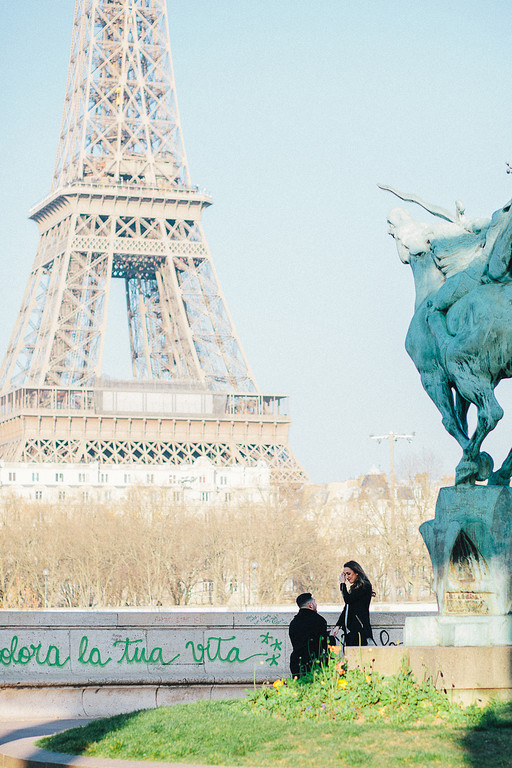 Flytographer: Gonçalo Silva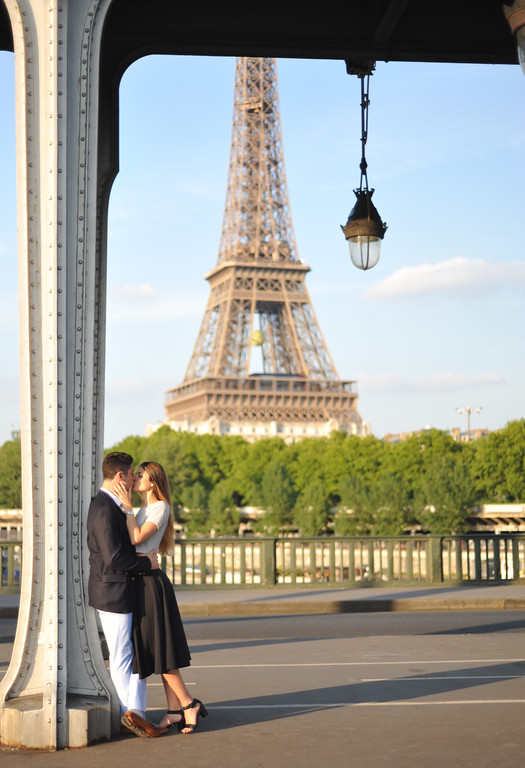 Flytographer: Krystal Kenney
The site of many famous movies, Pont de Bir-Hakeim offers amazing views of the Tower, with vehicles and pedestrians on the main level, and the métro running above. Descend the staircase to the man-made Île aux Cygnes (Swan Island), which hosts a lovely tree-lined walking path and a small-scale replica of the Statue of Liberty.
75015 & 75016, Métro: Bir-Hakeim, 6
---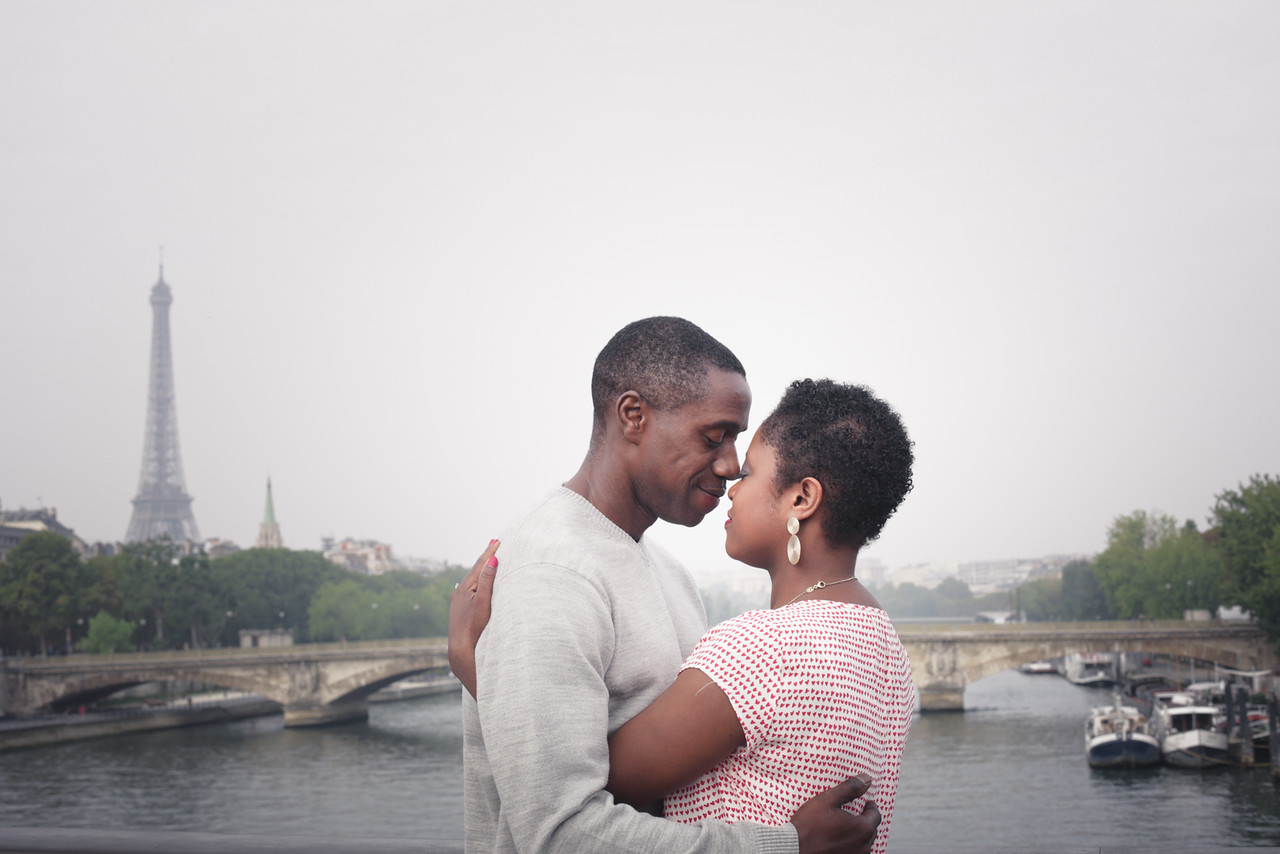 Flytographer: Lucille Caballero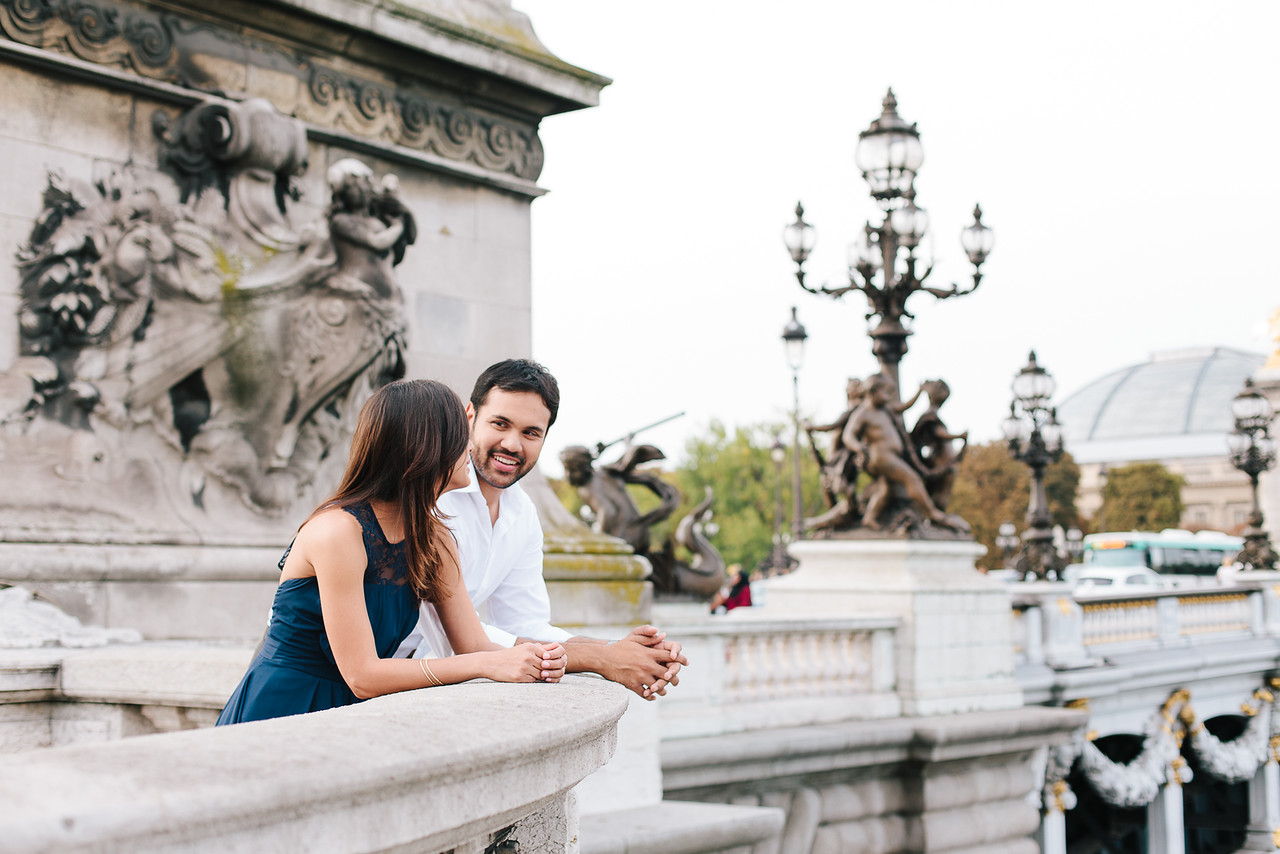 Flytographer: Gonçalo Silva
Views from this bridge are more distant than the others, but the pay-off is being surrounded by the ornate and beautiful architecture of the actual bridge itself. Gilded cherubs, nymphs, horses and Art Nouveau lampposts make passing mortals swoon with sensory delight. Find a nook on this busy bridge to drop to your knee and make your proposal unforgettable!
75007 & 75008, Métro: Invalides, 8, 13 or RER C
---
Are you prepared to pop the question? Speak with one of our proposal concierges today!