See more: Travel Guide – Barcelona – Dubrovnik – Istanbul – Lisbon – Miami – Nassau – Rome – Santorini – Vancouver – Venice
Travelling by cruise this year? Indulge in all the offerings on board, and don't forget to step off the ship to fully experience the different cultures and way of life of your destination. Since you may have just one day in each city, we've compiled a guide for quick one-day itineraries for our top 10 cruise port cities!
---
As you step off the cruise ship, head down Bay Street and explore the shops, markets and cafés of Nassau. Take a trip over to Government House, where you can take in unobstructed views of the bay and Paradise Island. Stop and grab lunch at a Fish Fry to get a taste of local island cuisine, and wander the nearby markets for local art and souvenirs. Finish your day by walking the Queen's Staircase, making your way to the highest point on the island for spectacular views of the city.
---
With the cruise port centrally located between downtown and Stanley Park, your day can be filled with both city and nature. Begin with a walk through Stanley Park, taking the Seawall towards the must-see Vancouver Aquarium. Vancouver is known for its foodie scene, and food trucks are where the city really shines – from Indian to tacos to the world-famous Japadog, stop for a quick bite before continuing into the city. If you're all about shopping, take a walk down Robson Street, but if you're looking to learn something new while having fun, check out the landmark Science World for a perfect family afternoon!
---
For a classic Miami experience, visit South Beach to kick off your day. After playing in the sand and surf, have lunch at Las Olas Café for one of the best Cuban sandwiches in South Beach – a Miami specialty! Spend an afternoon browsing and window shoppings down the Lincoln Road Mall, or take a walking tour exploring the art-deco architecture that is quintessential Miami.
---
Visit the famous Gothic Quarter to experience the traditional architecture of Barcelona, featuring churches with spectacular stained glass designs, winding cobblestone paths, and authentic Spanish cafés. Take breaks throughout the day to dine on traditional tapas and sangria at bustling eateries such as El Xampanyet or El Vaso de Oro. Whether you're a foodie or a history buff, finish your day with a Context Tour that suits your style, and gain insider tips and insight into this richly historical city.
---
When you step off the ship, fill your day walking through the quaint cobblestone streets to the stunning views atop each of the hills of the city. Take a tram tour around the city to experience as much of Lisbon as possible! Venture over to the main town square, the Praca do Commercio, just steps from a walk-up view of the Atlantic Ocean. Make sure to stop by Pastéis de Belém for Portugal's signature treat – the egg tart (don't let the name fool you – this sweet custard tart is to die for!).
---
No trip to Venice is complete without seeing the city by gondola! Experience the city by land and sea, and splurge on a traditional gondola. Once you're back on solid ground, take a walking tour of the city famous for its labyrinth of pathways and side streets – a Context tour will make sure you see and eat the best of the city with limited time on your hands! Highlights of the city include visiting the iconic Piazza San Marco, and sipping vino and nibbling on chicheti at the famous Cantina Do Mori.
---
Home to historic castles, stunning ocean views, and the film location for Game of Thrones, Dubrovnik provides a rich cultural experience for all who visit. Start by zipping to the top of Mount Srdj for 360 degree views of the city and surrounding ocean and mountain vistas. Next, travel to the old city where most historical buildings are close together, perfect for a self-guided or professional walking tour. Stop in at Restaurant Horizont for traditional Croatian food, and then spend your afternoon exploring the city's harbour, where you can take a seat and enjoy the views of the surrounding ocean and pier.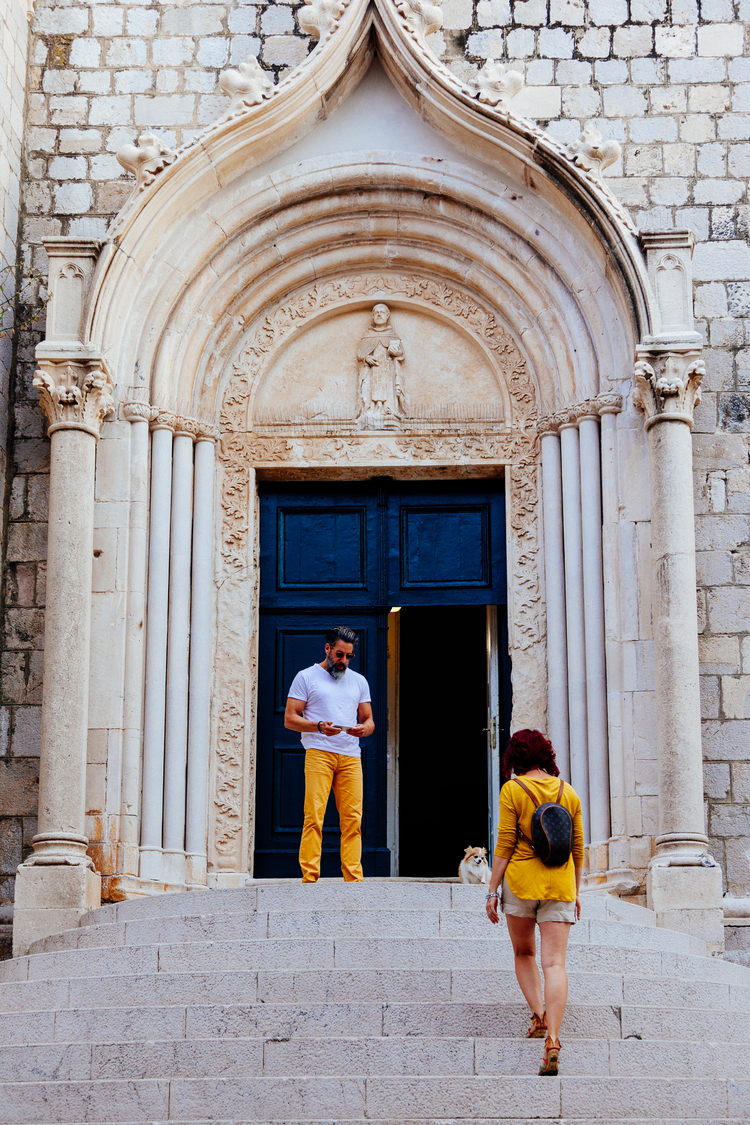 ---
Step into a different world and explore the capital of Turkey, known for its striking buildings that combine traditional Turkish and Middle Eastern style. Begin your day with the must-see landmarks of Istanbul – the Blue Mosque and Hagia Sophia. Stop in for lunch at Bodram Cafe and Restaurant, traditional Turkish food. Spend your afternoon at the Grand Bazaar, where you can spend hours strolling from stall to stall, discovering exotic spices and colourful textiles to bring home as a souvenir of your trip. End your day with a stroll along the ocean before heading back to your ship.
---
Known for equal parts history and food, Rome is a feast for all the senses! Must-see stops include staples like the Colosseum, Roman Pantheon and Trevi Fountain, which are best explored early in the day when there are fewer crowds. Take the afternoon to get up close with the city's deeply ingrained food culture, sampling everything from homemade pasta and pizzas, to sweet pastry and gelato. Learn from the experts, and make the most of your short stay by immersing yourself in the local culture and taking a walking tour around the city.
---
Explore the town of Fira, located next to the cruise port. Filled with idyllic white-domed churches, sweeping views of the Mediterranean, and quaint cobblestone pathways, Fira provides a traditional Greek experience on the island. Venture over to Taverna Nikolas in the heart of Fira for traditional Greek food and wine. Spend the afternoon wandering through the shops and ruins of Fira, surrounded by the natural beauty and landscape of Santorini.
---
Of course, the best way to experience any city like a local is through your very own Flytographer shoot! Book yours today.