"As soon as I saw you, I knew a grand adventure was about to happen."
— A.A. Milne, Winnie the Pooh
We captured hundreds of thousands of photos around the world in 2016. Here are some of our favourite babymoon moments.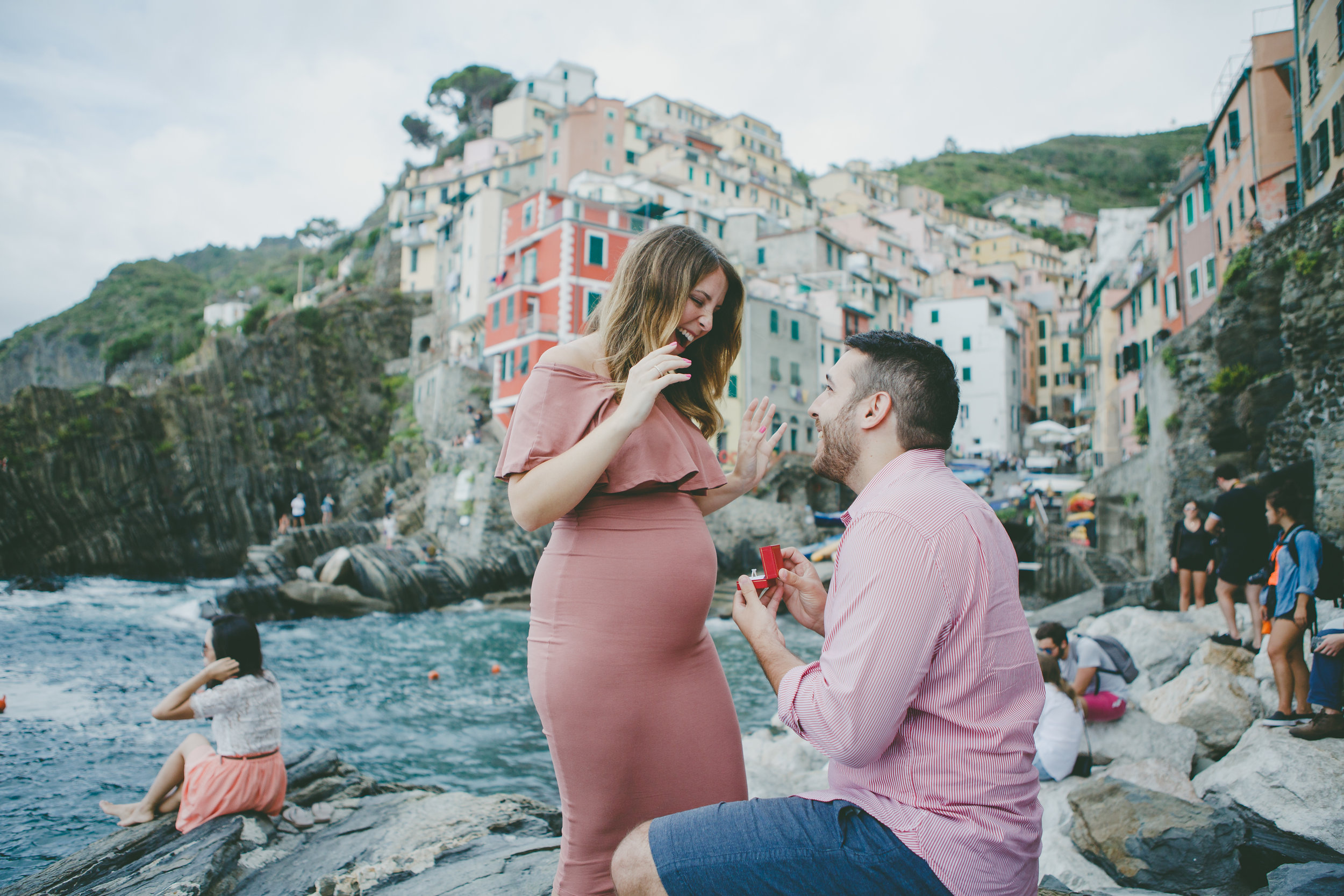 1. Santo and Michele in Cinque Terre
Flytographers Ramon and Sonia
"My boyfriend and I booked a babymoon to Italy during my 6th month of pregnancy. I wanted to take maternity photos in a beautiful place, and what better place than Italy. My boyfriend planned on proposing during our shoot (which was such a beautiful surprise) and since he and our photographer both spoke Italian, and I don't, they were able to plan the perfect moment. Our photographer captured everything perfectly! We are so happy with our photos and experience. It was so beautiful to relive such a special day." – Michele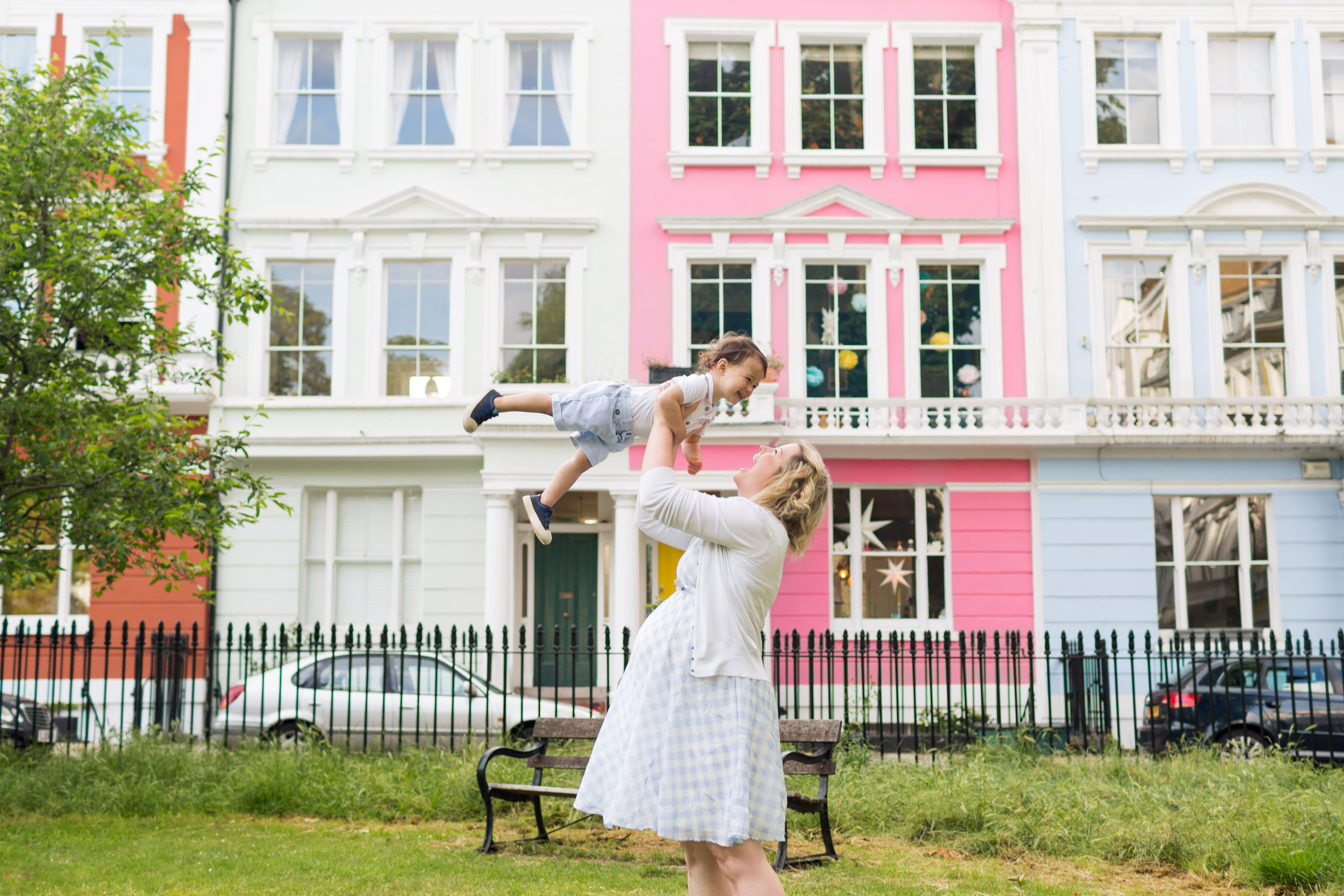 2. Sarah and George in London
Flytographer Rajesh
"My son and I were already going to be in the UK visiting friends and family, and my husband wanted to meet us at the end of our trip. London is special to both of us – we each went to school there. It's also the place we got engaged 6 years ago. So to be here with our toddler and pregnant, we thought it would be fitting to capture our memories beyond using a selfie stick!" – Sarah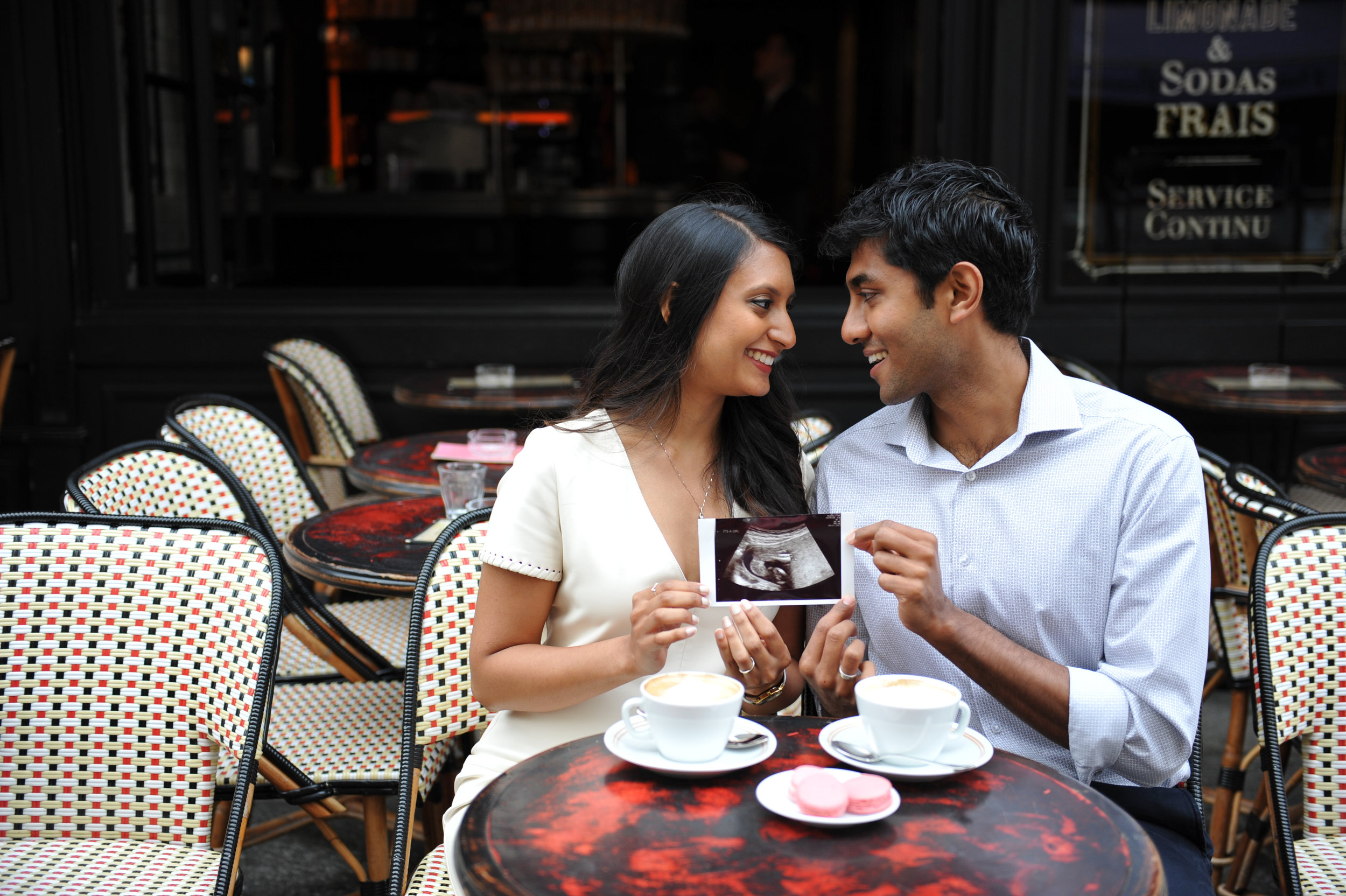 3. Sameep and Devi in Paris
Flytographer Krystal
"We wanted to celebrate our babymoon in the most romantic city in the world, and Paris automatically came to mind. Our favorite memory from this vacation was our gender reveal, when we first saw the pink macarons come out on the waiter's tray and found out we were having a precious baby girl." – Devi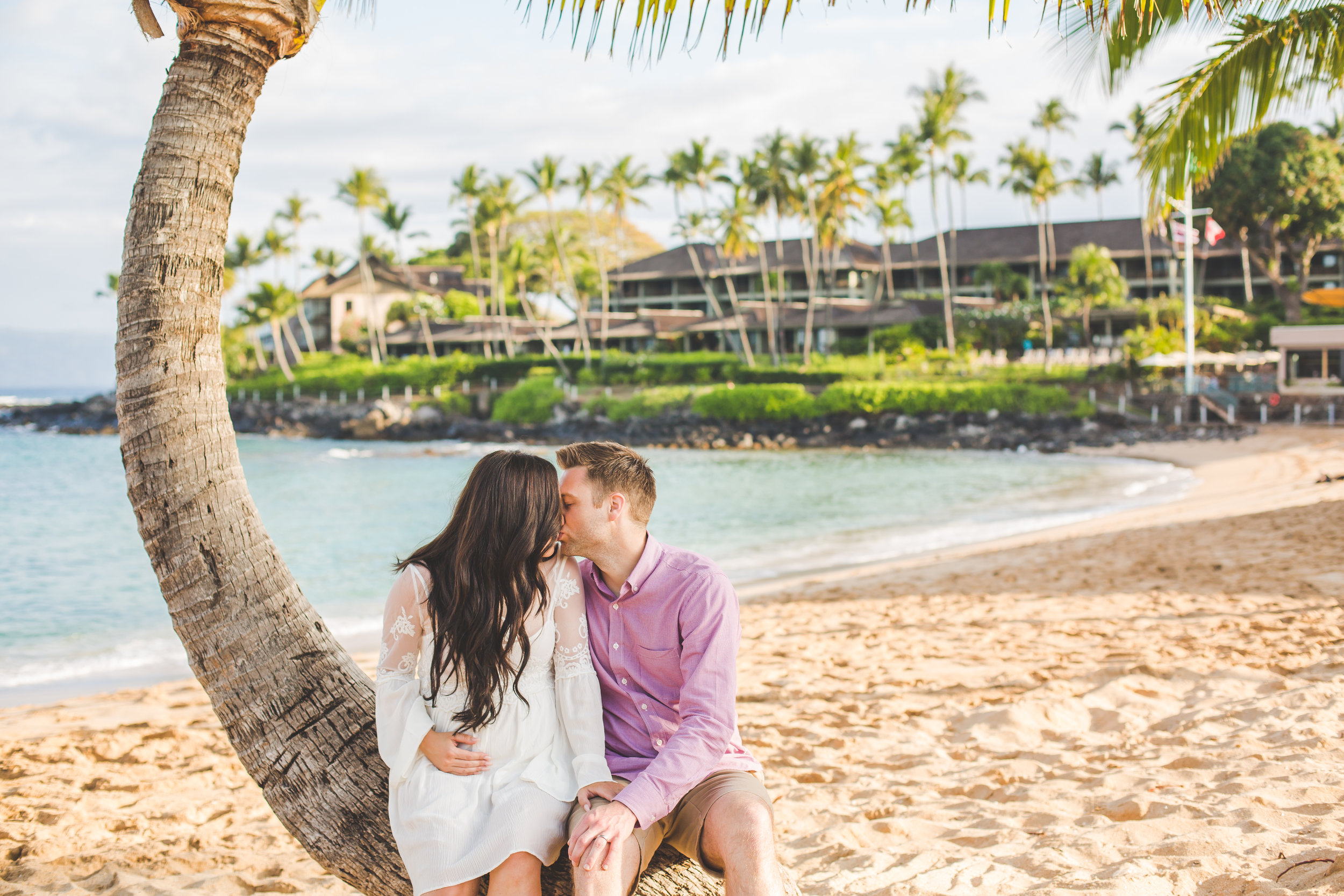 4. Julie and Scott in Maui
Flytographer Wendy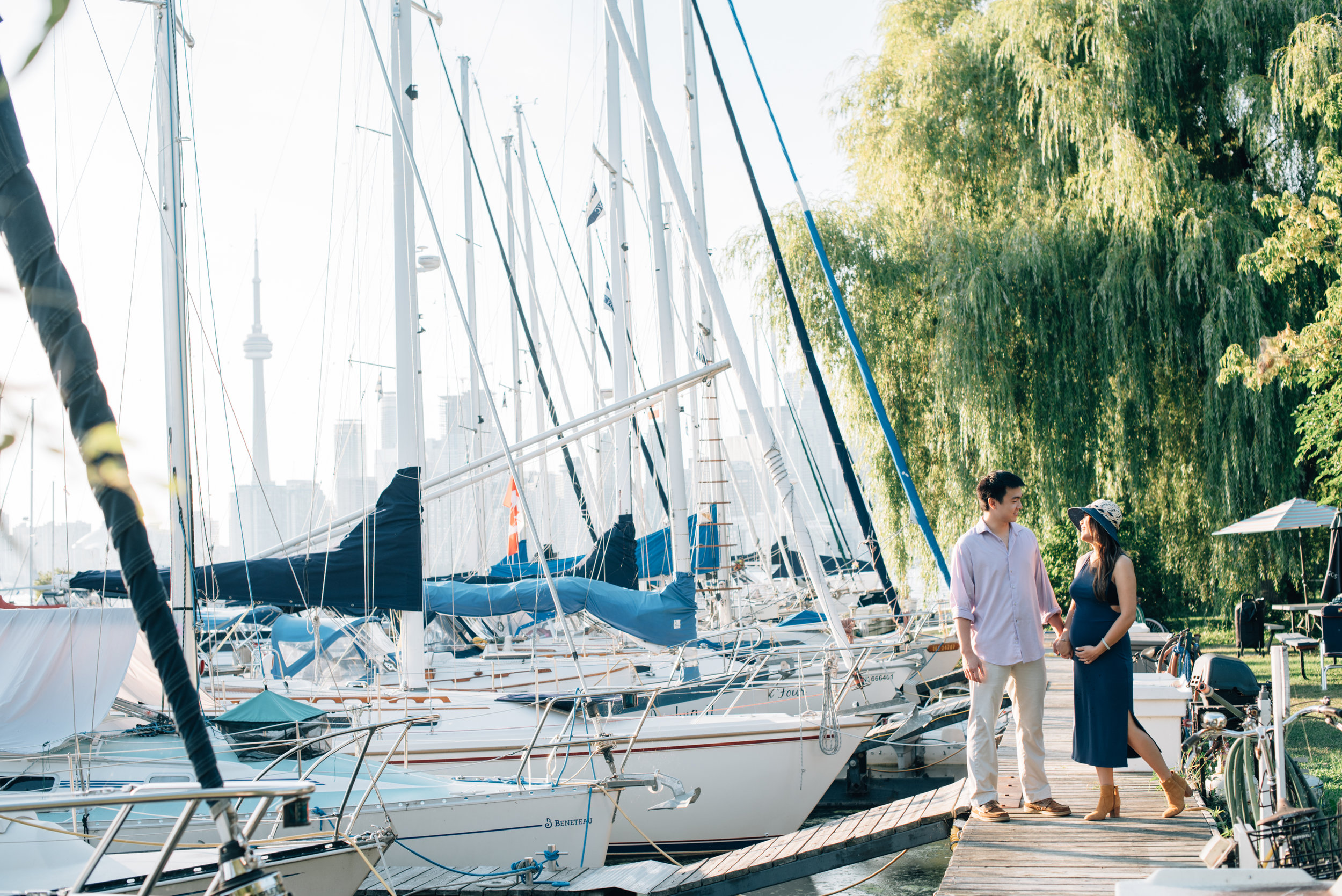 5. Tram and Bobby in Toronto
Flytographer Sara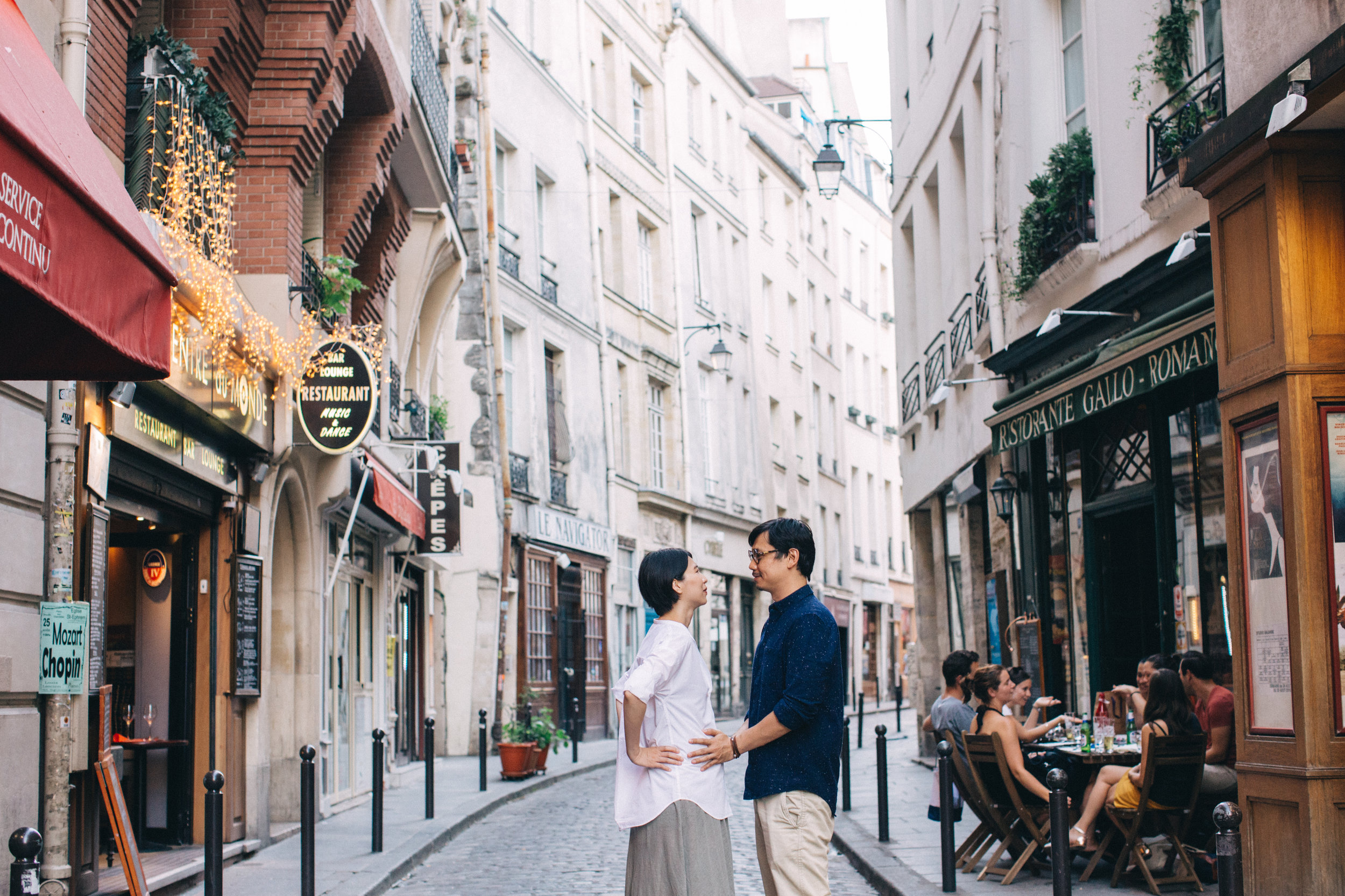 6. Precilla and Henry in Paris
Flytographer Olga
"It started with a promise years ago to visit our close friends since they moved miles away, but we thought if we were to spend our holiday in a beautiful city like Paris we might as well celebrate our special day. We ended up celebrating not only our wedding anniversary, but the trip was also our babymoon. It was just a memorable trip with old memories visited and new memories made." – Precilla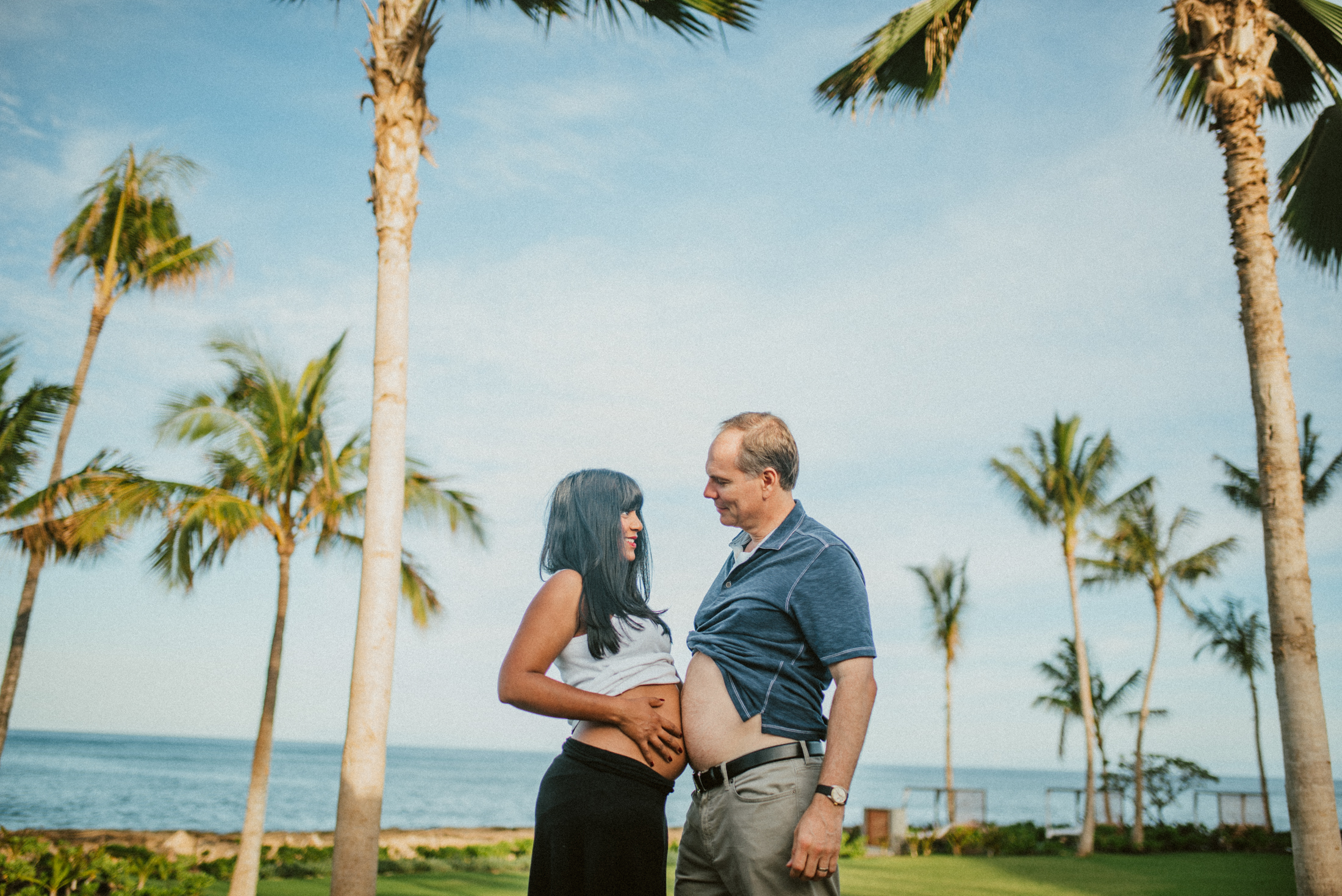 7. Natalie and John in Honolulu
Flytographer Chelsea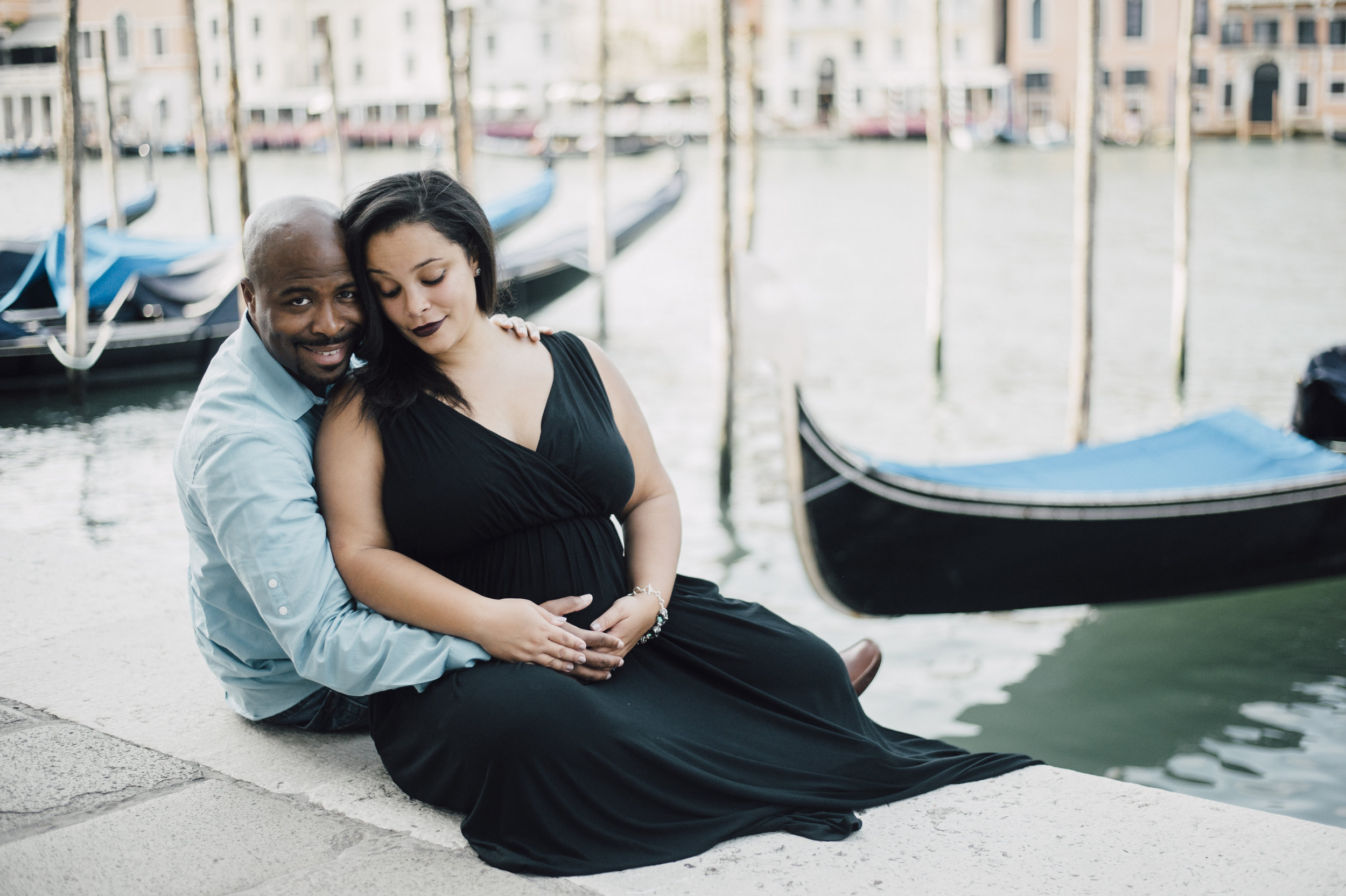 8. Miya and Brandon in Venice
Flytographer Serena
"My partner and I wanted to have an unforgettable vacation for the two of us before we give birth to our son. We decided to have our babymoon in Italy. Between Milan and Venice, both were amazing cities to visit." – Miya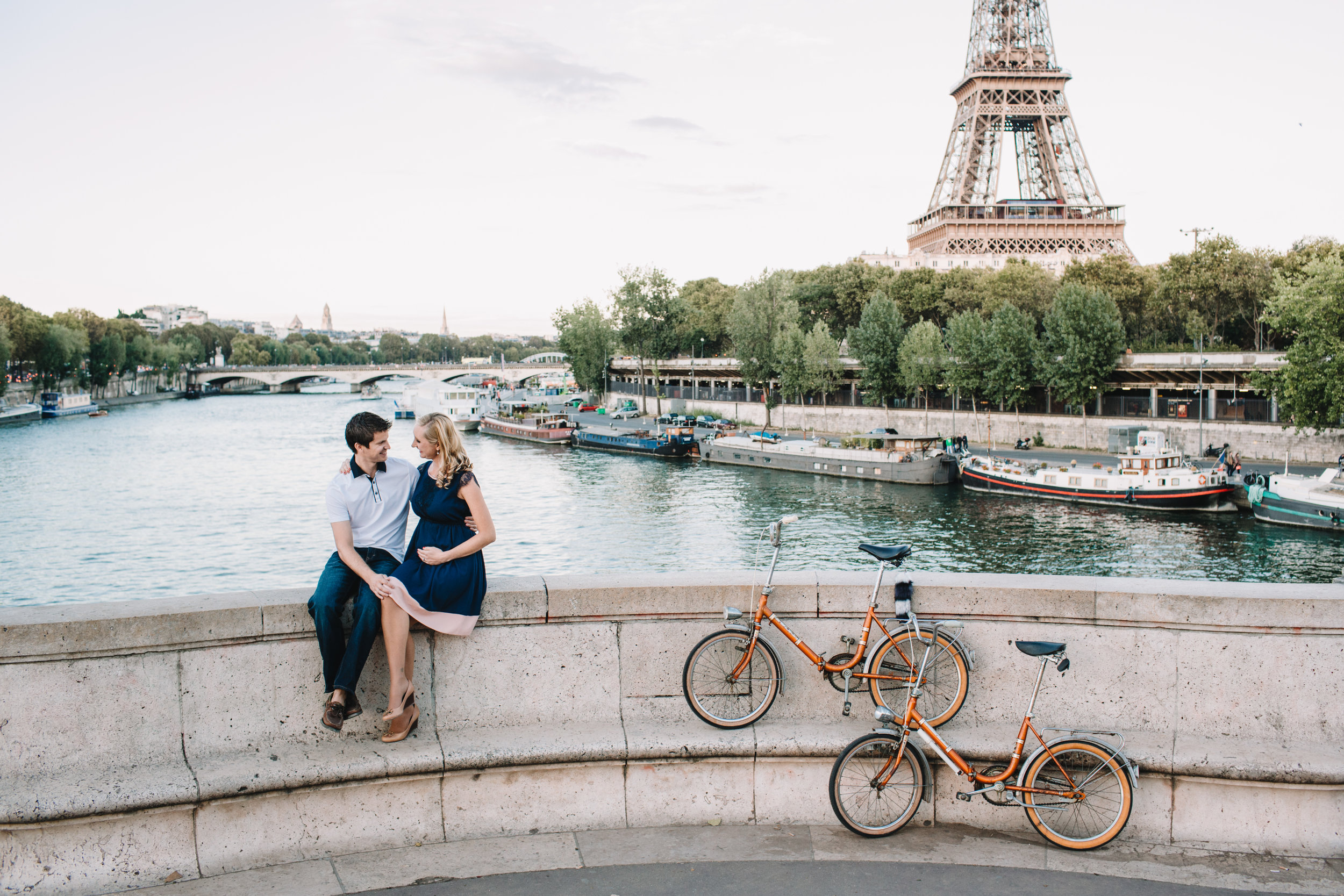 9. Nicole and David in Paris
Flytographer Olga
"This was a family vacation that had been in the works for years and we were so thrilled that the timing worked out with the pregnancy. We absolutely love Paris! We also had the best time while biking in the Loire Valley with our family. We could not be happier to have some amazing photos to remember this special time in our life!" – Nicole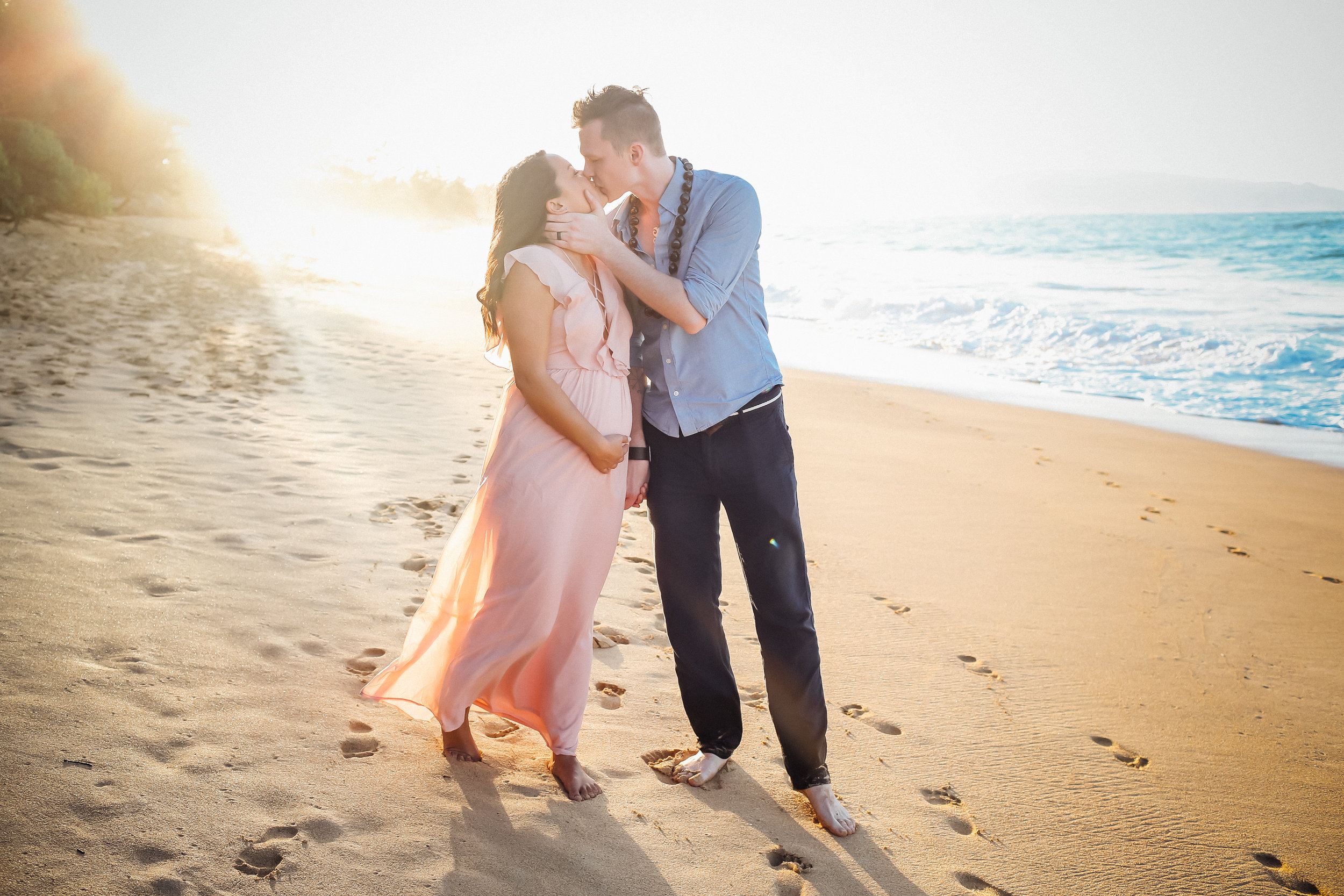 10. Tawny and Chris in Maui
Flytographer Naomi
"I knew as soon as we found out we were pregnant that a babymoon was in our near future. As avid travelers, the thought of being grounded for the weeks leading up to our little guy's arrival left us feeling slightly claustrophobic. Shortly after, a flight to Maui was booked. 
We knew that we wanted to make this trip special and booked our stay at the Grand Wailea. It was this very hotel that my husband stayed at on his first trip to Maui when he was nine years old. He has vivid memories of playing in the Grand Wailea's many pools and floating in the lazy river. His sheer excitement for the hotel always gets me giddy. We hope to share the same experiences with our little one in the future. 
Not only were we on Maui to celebrate the new life inside me, but we were also there for Valentine's Day, a day that we also commemorate as our dating anniversary. To celebrate eight years of love together, we decided to mark the occasion with a Flytographer shoot." – Tawny