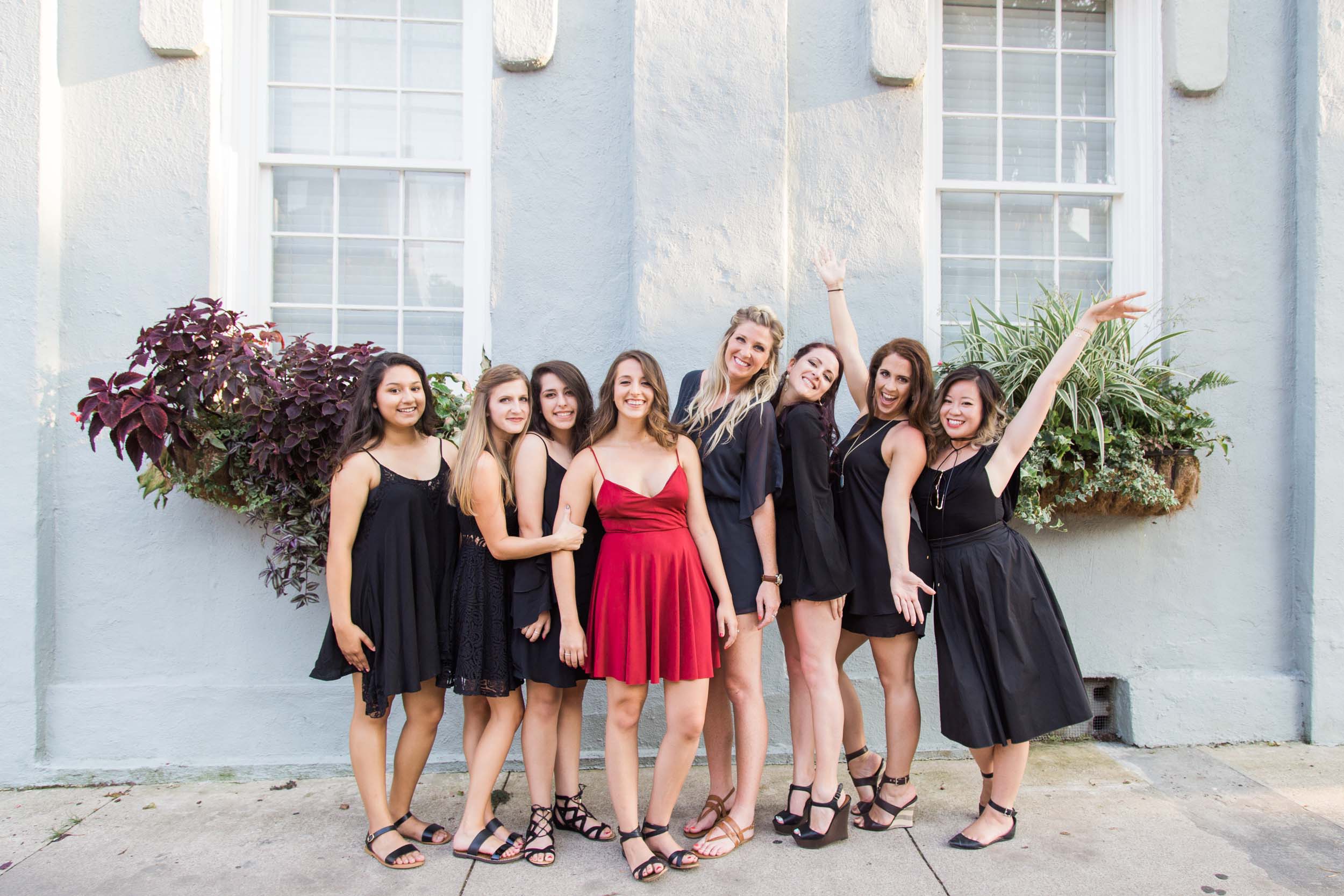 Ingredients for celebrating a loved friend's bachelorette bash: all your very best friends, fashionably coordinated outfits, glitter, a Cribs-worthy vacation house and a few additional surprises, of course. Read on for how all this and more came together for a super fun Charleston bachelorette party.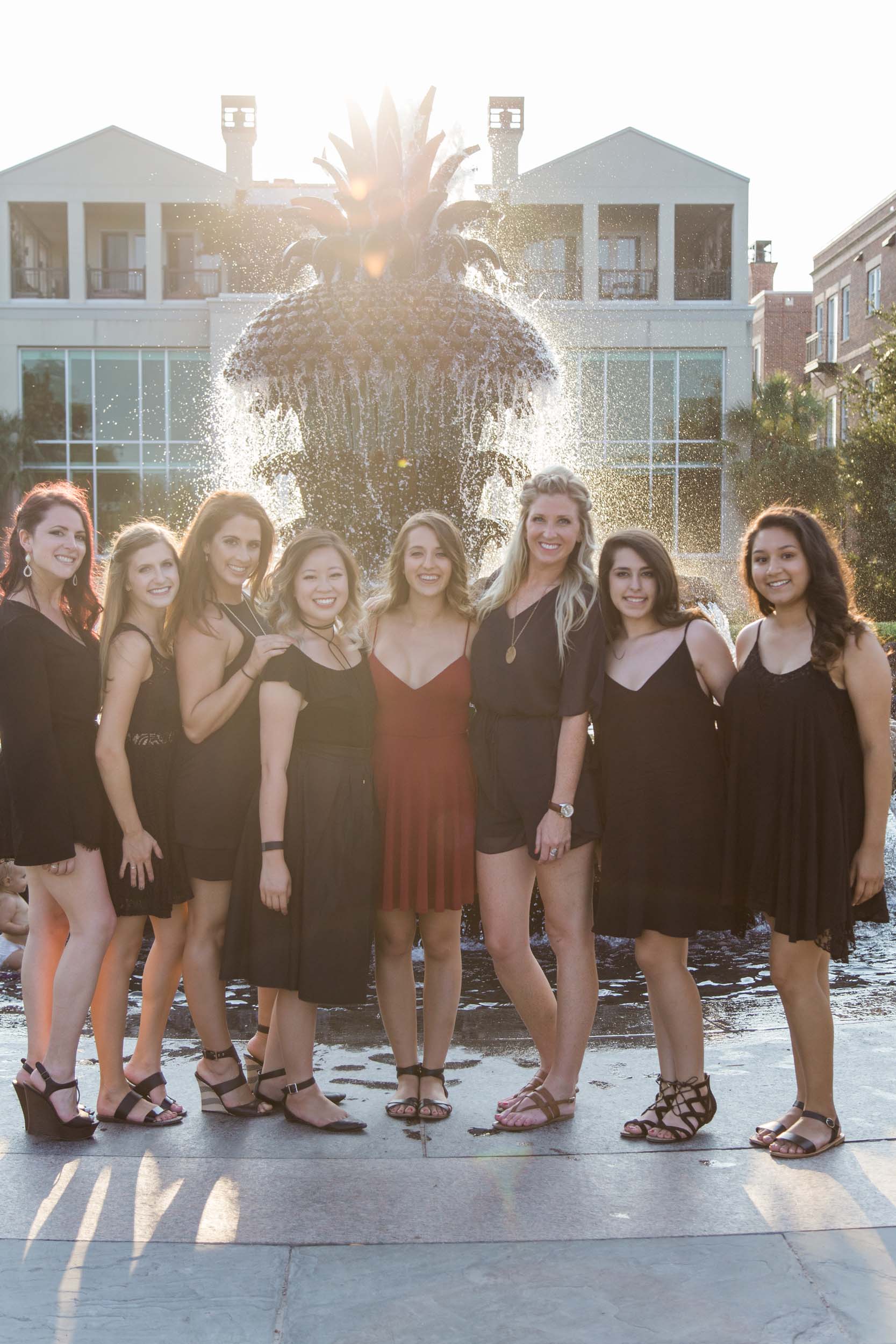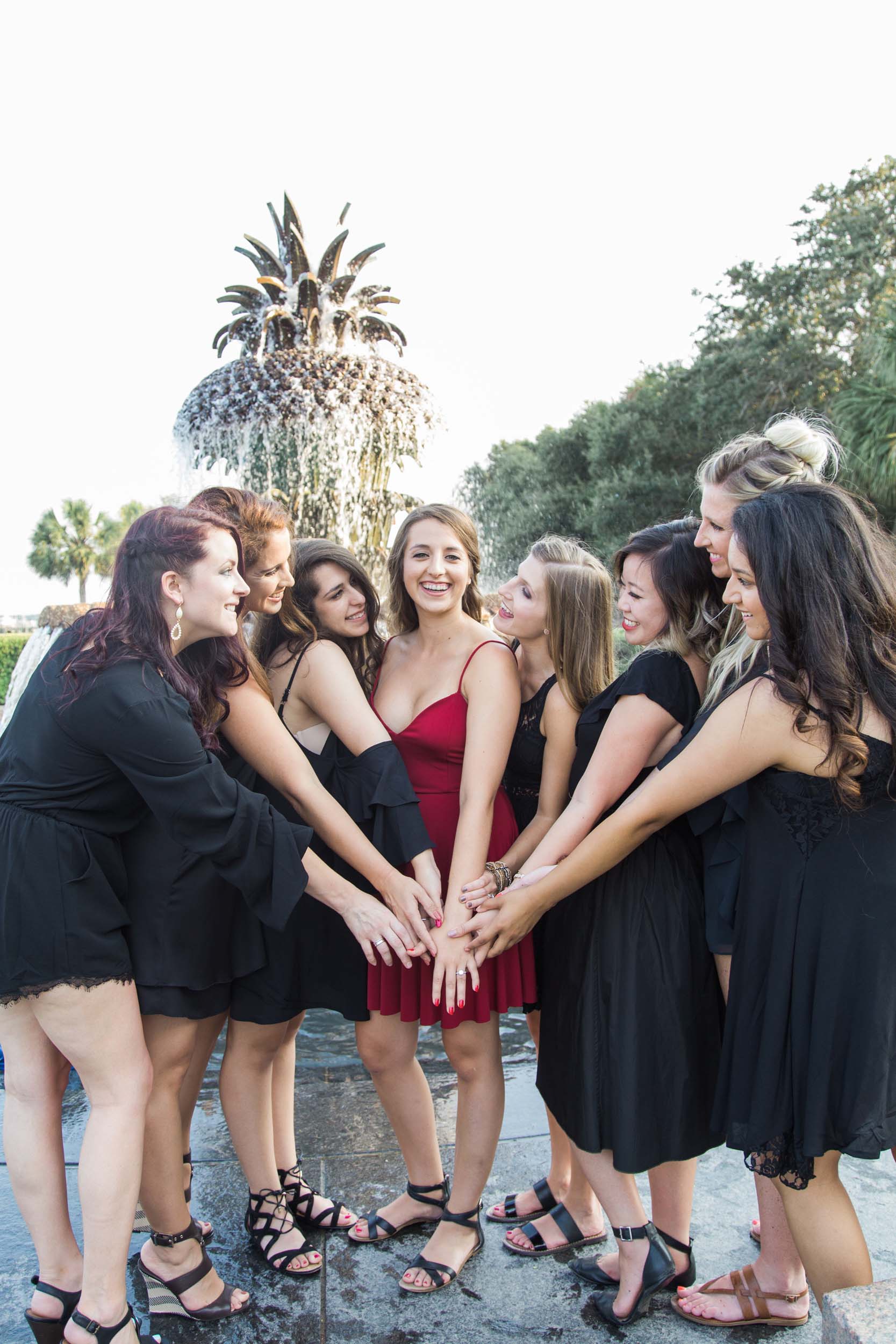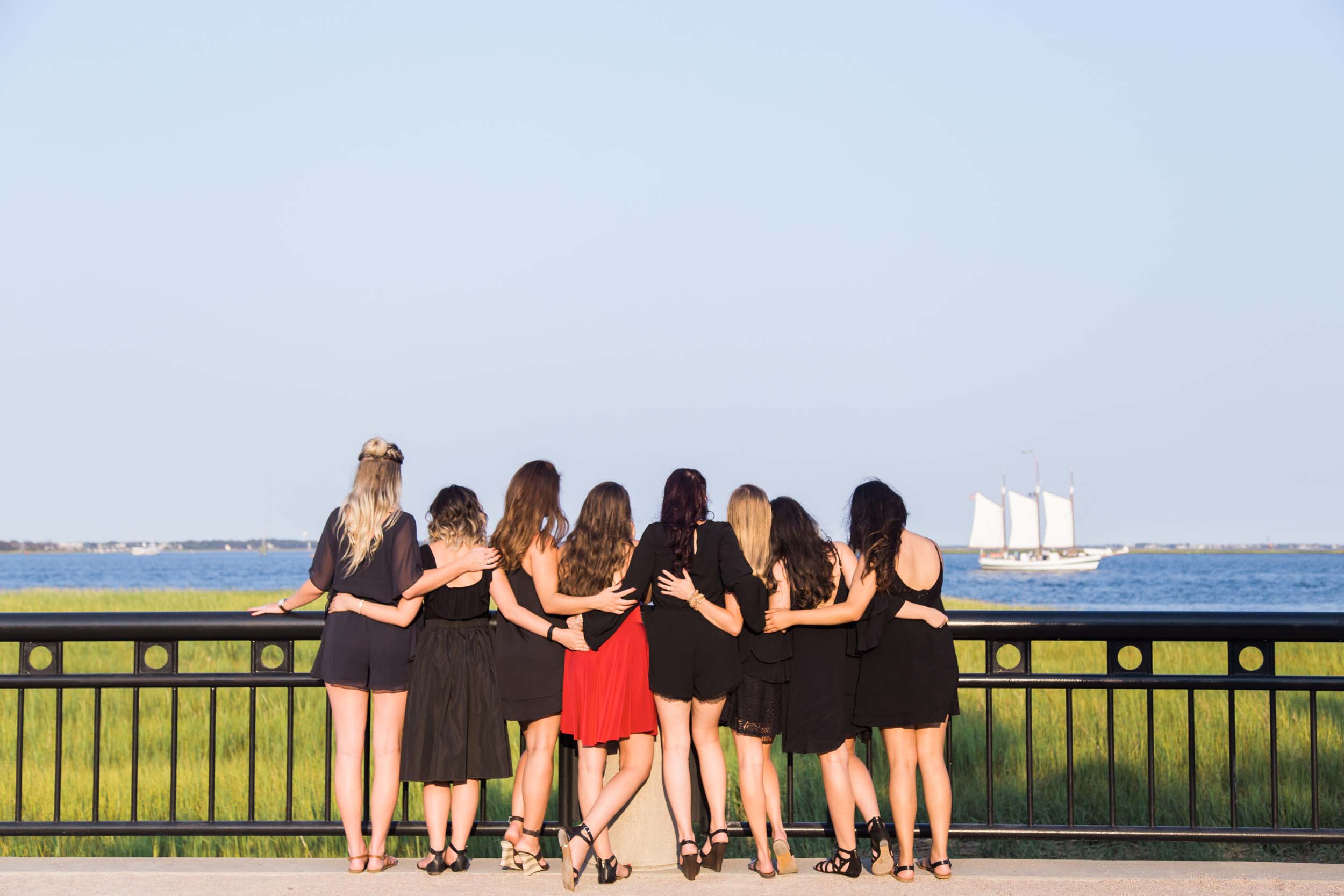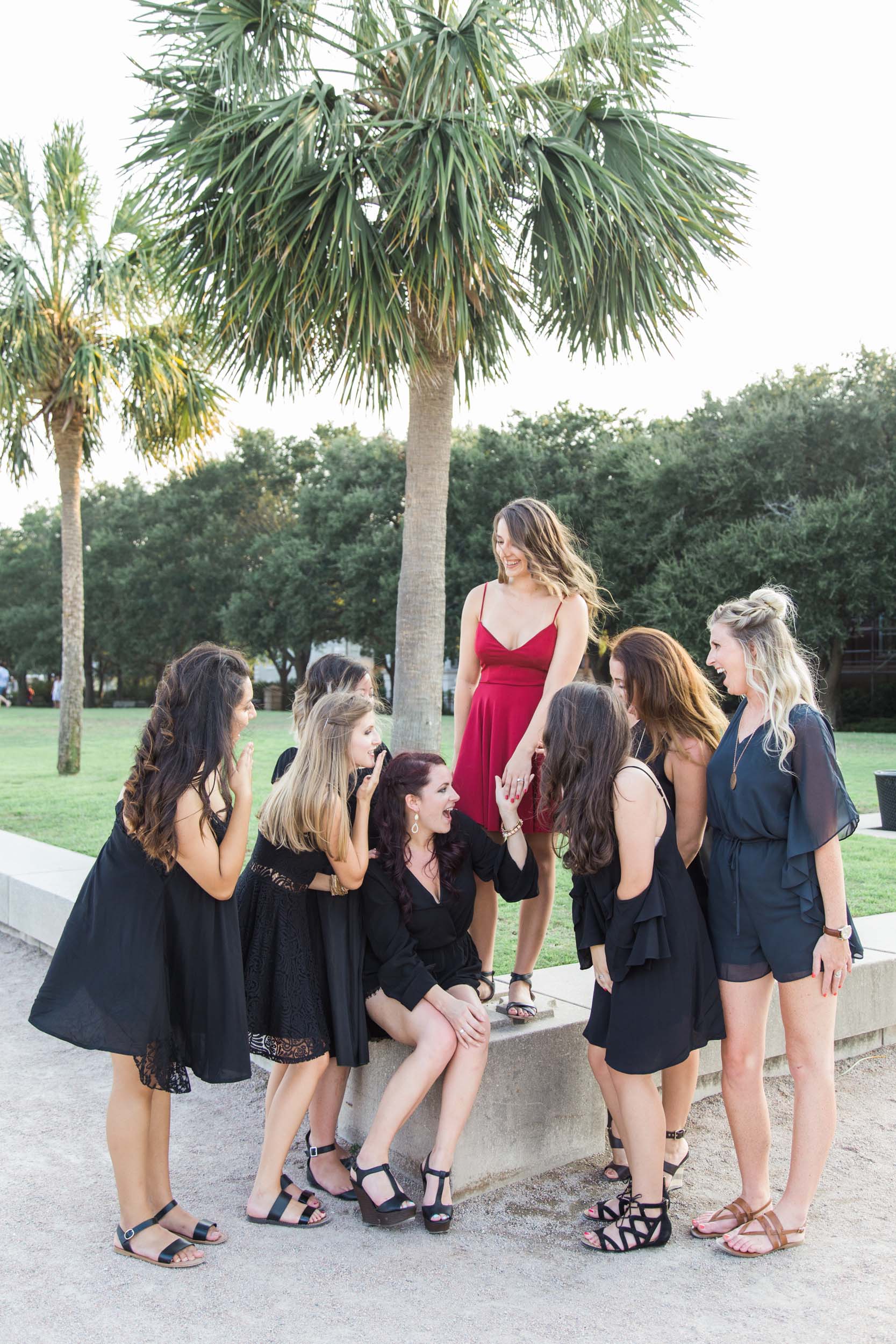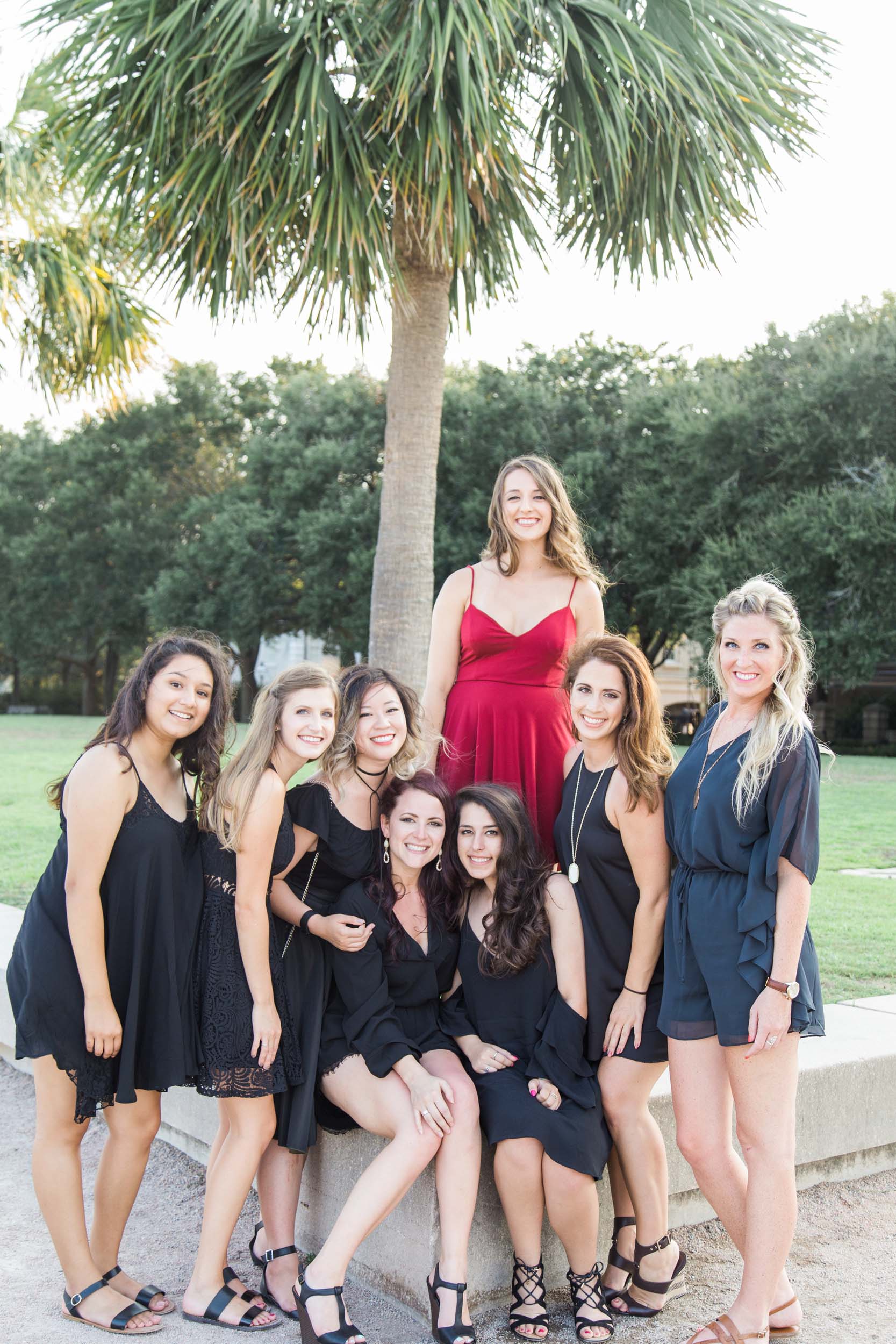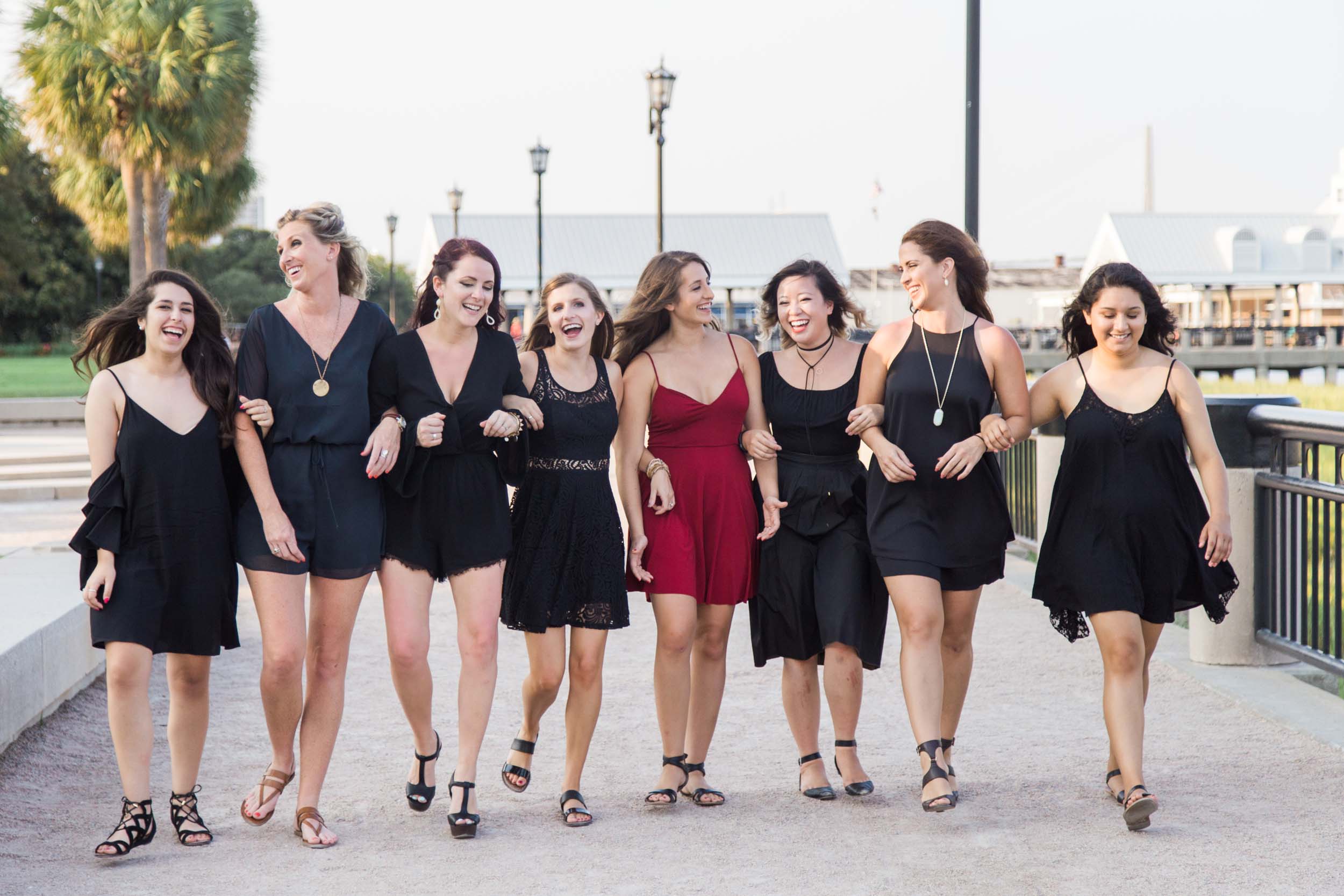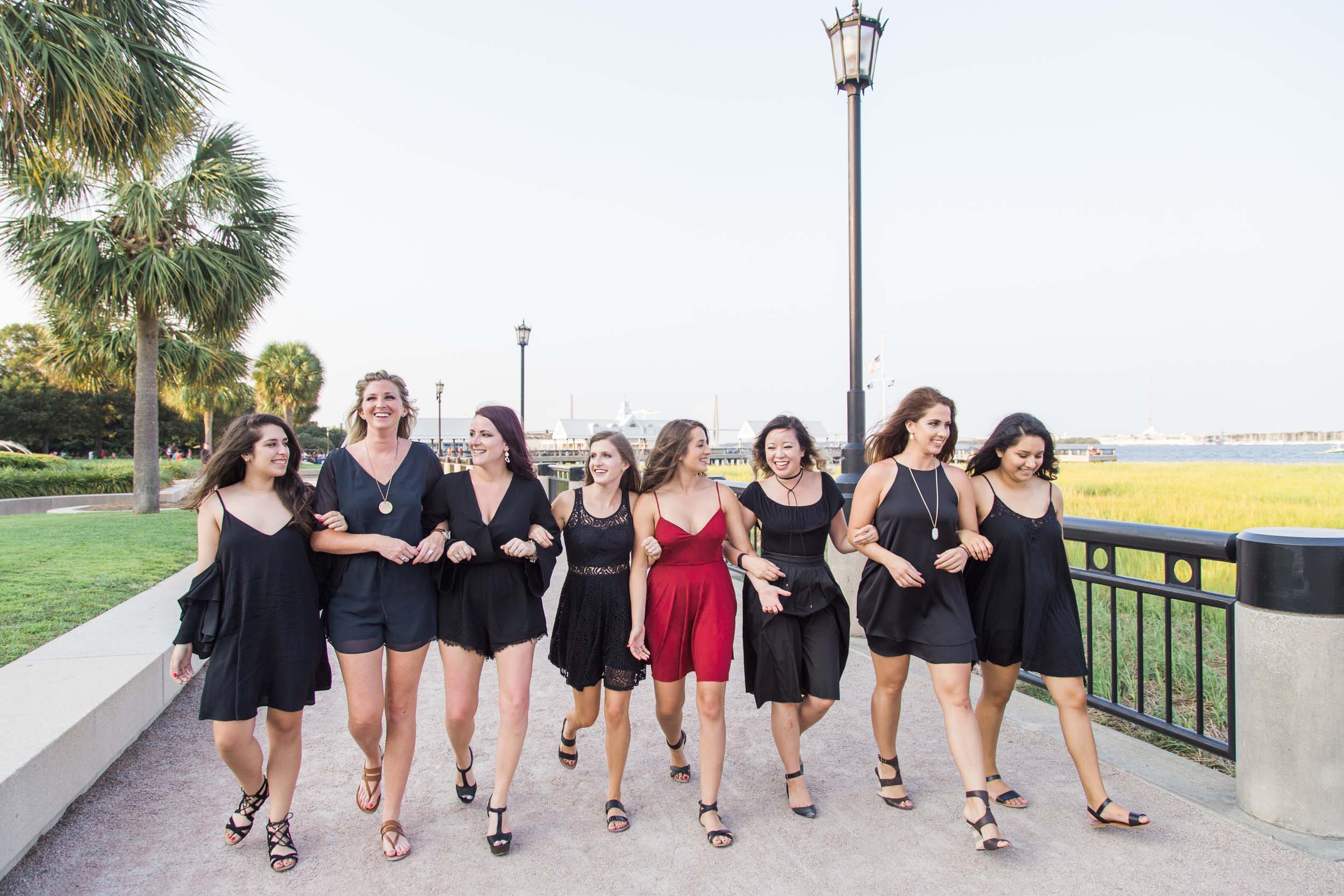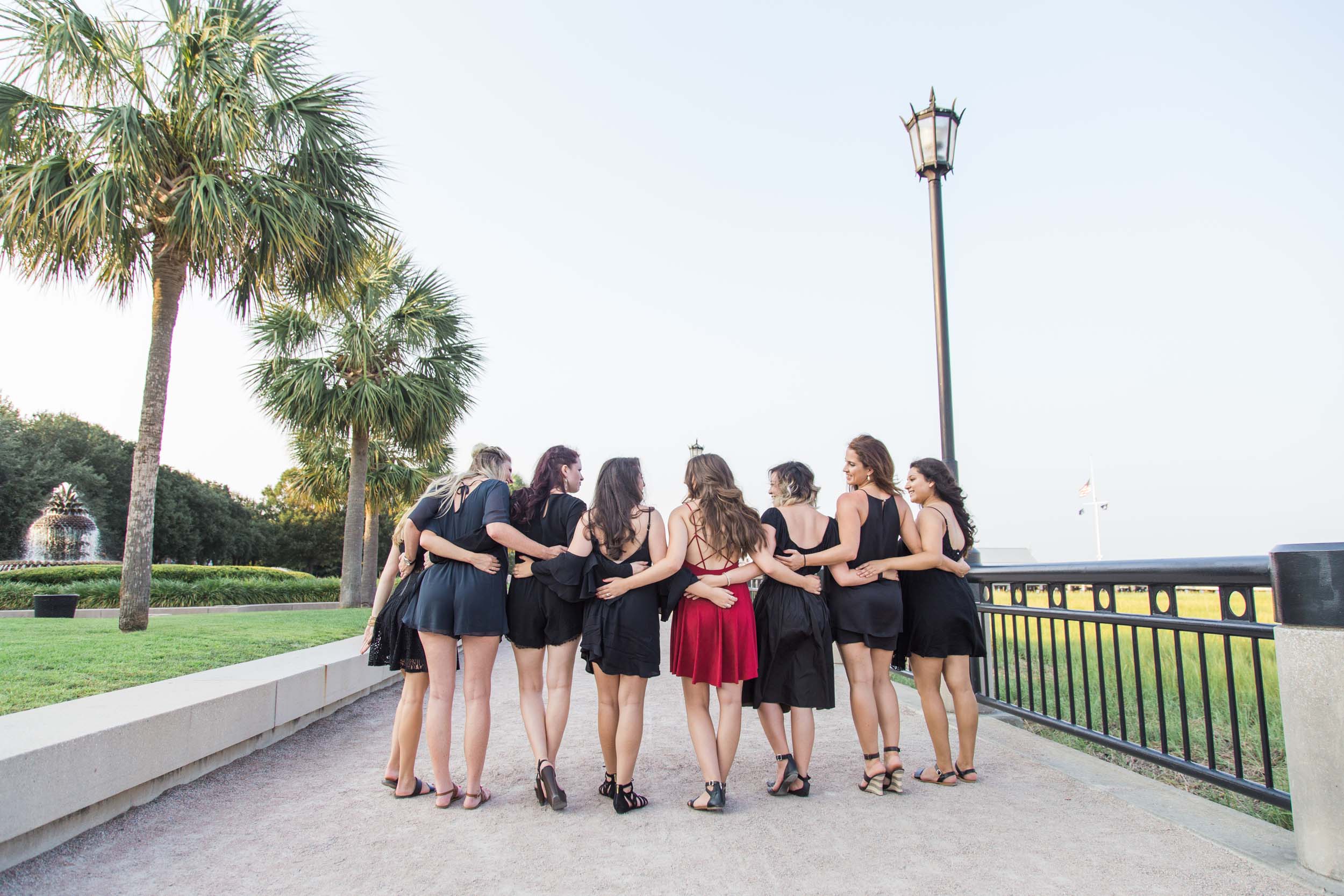 "We planned a SURPRISE bachelorette party for Sofia to celebrate the last month before her upcoming wedding. She had no idea where we were going until a few days before the trip! We all piled into our cars and drove down to Charleston, enjoyed a marvelous private sailing cruise around the harbour, stayed in the nicest vacation home out on Folly Beach and filled the entire weekend with laughter and memories.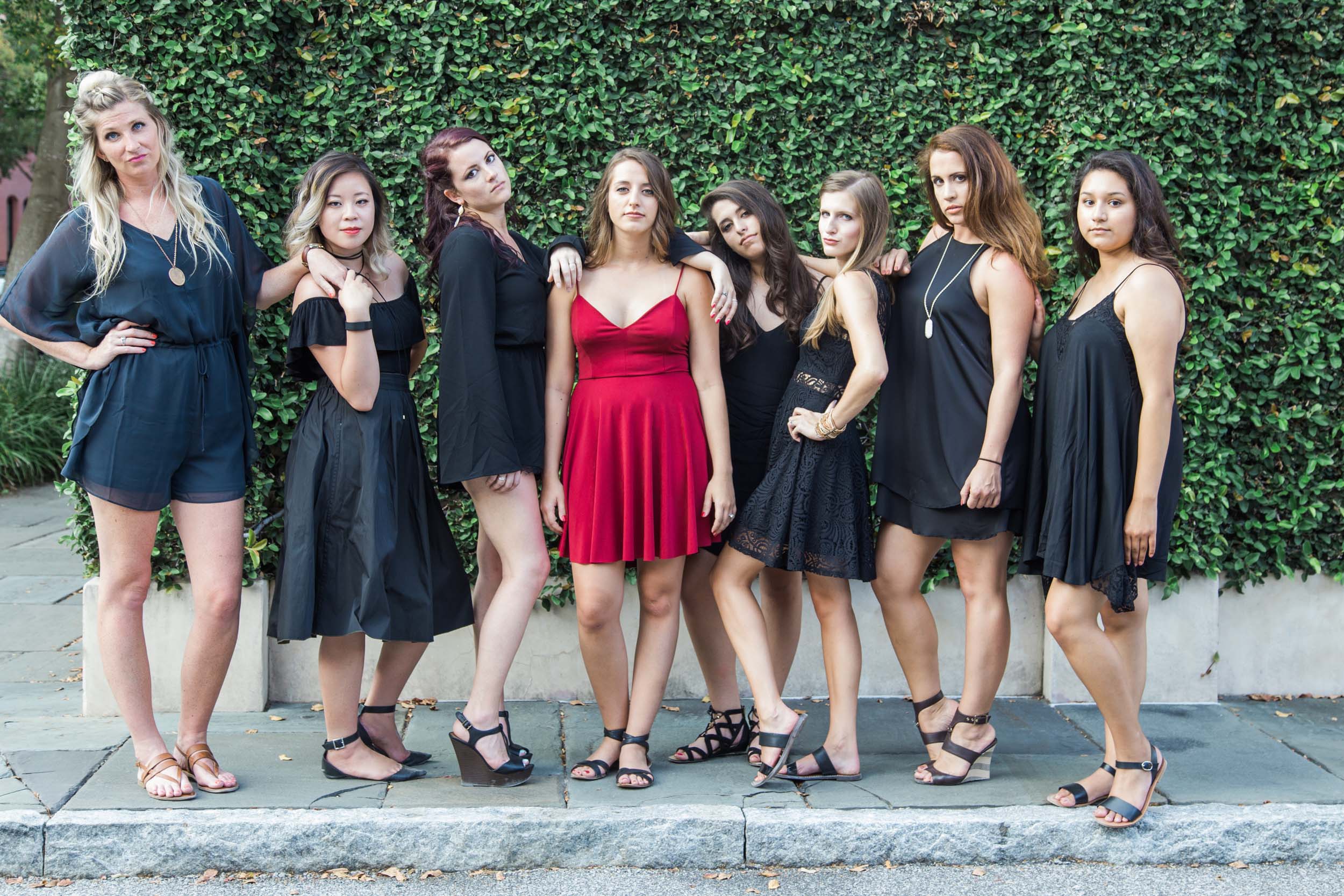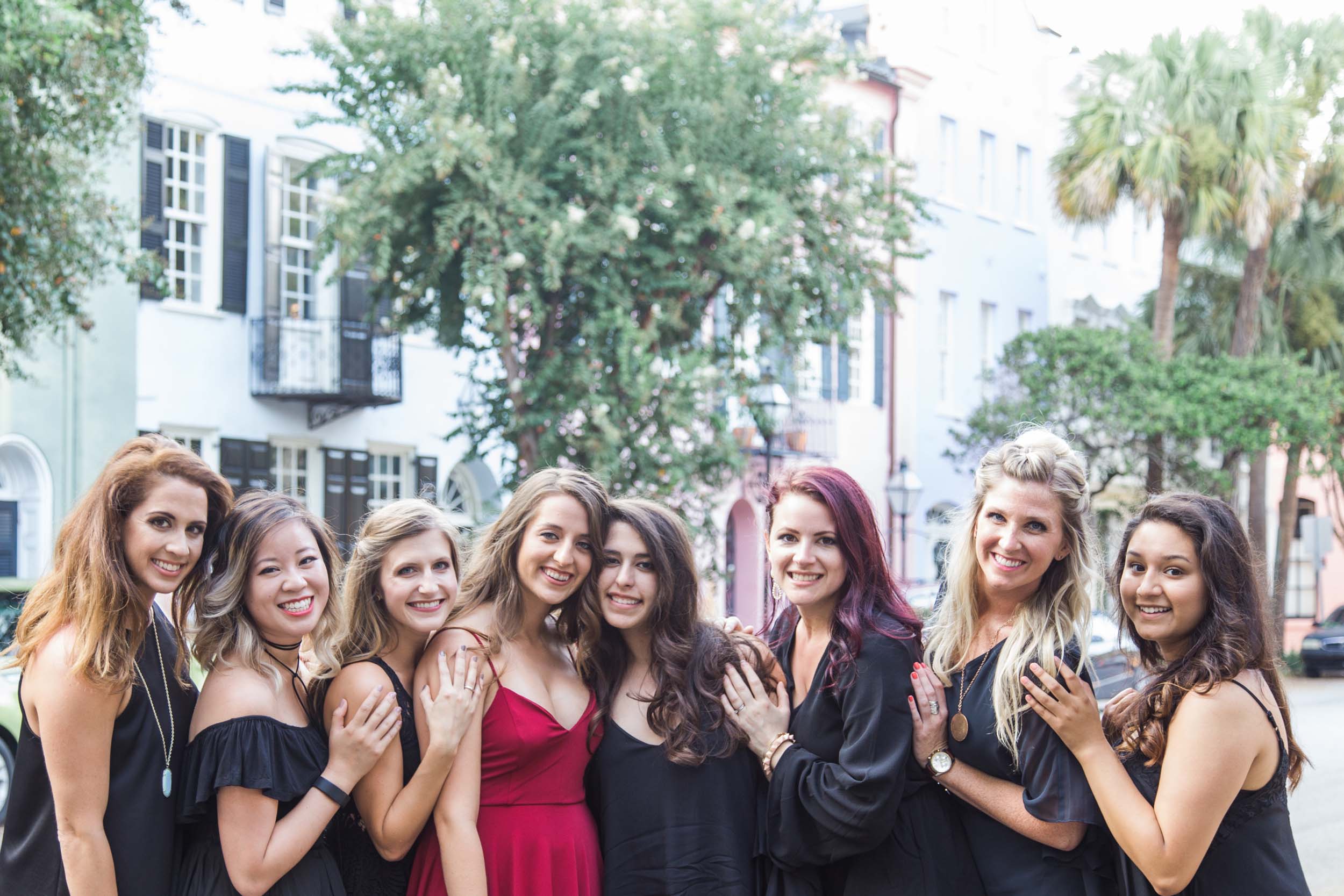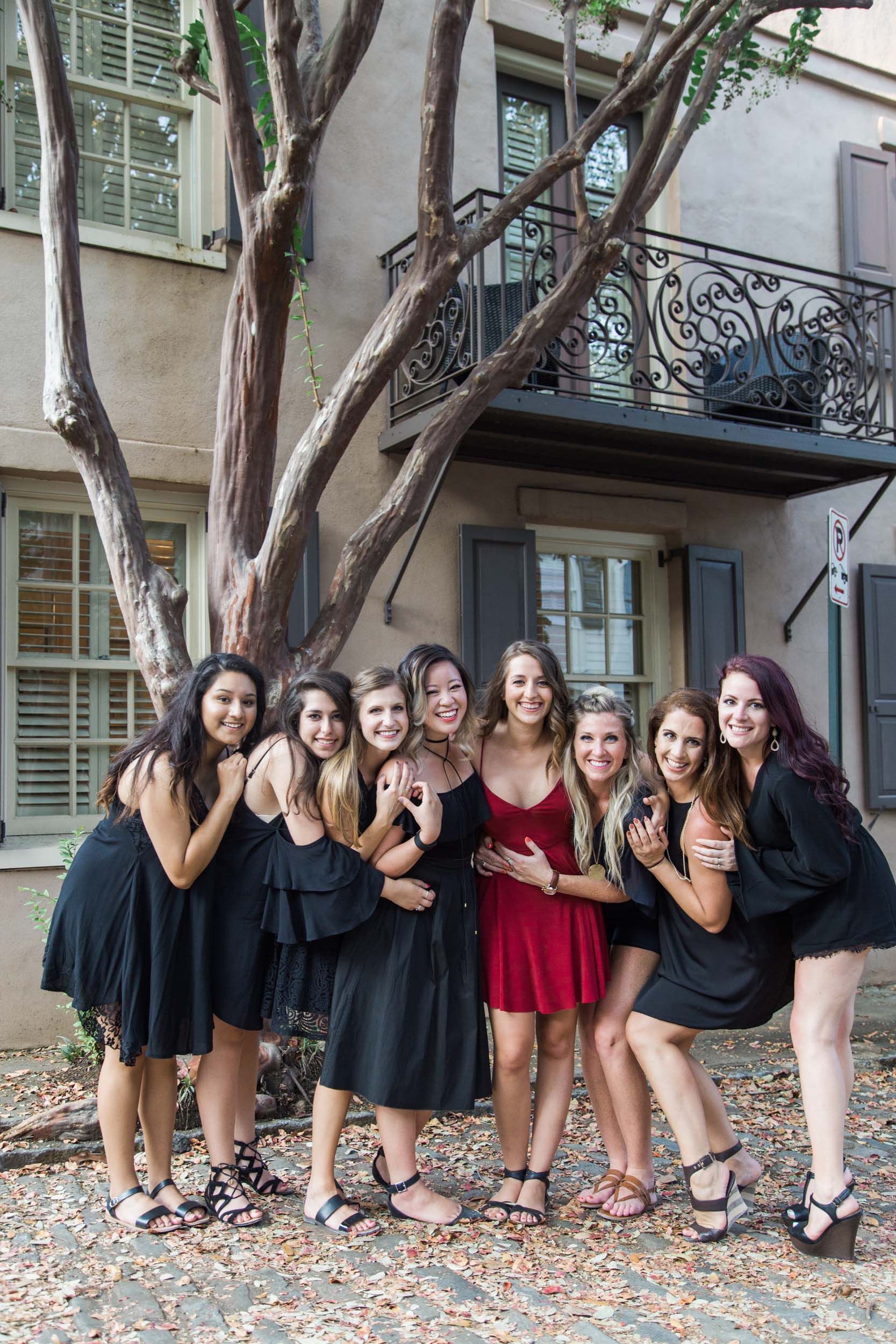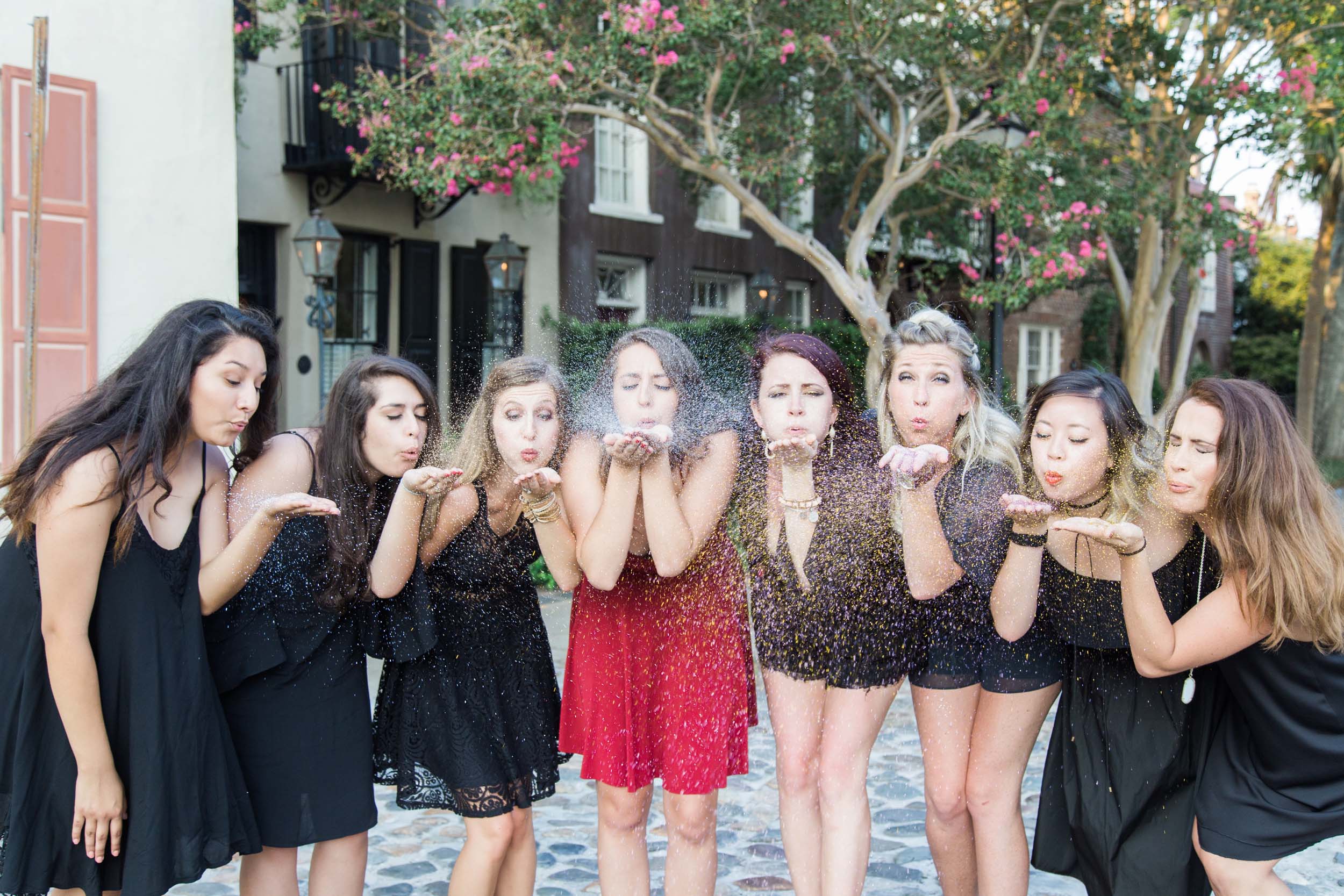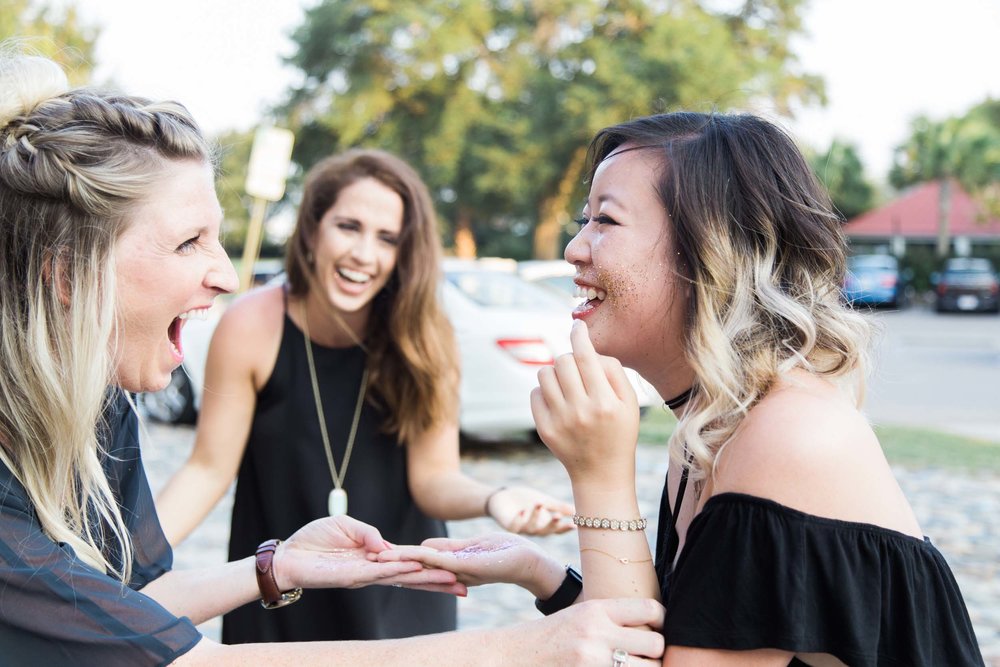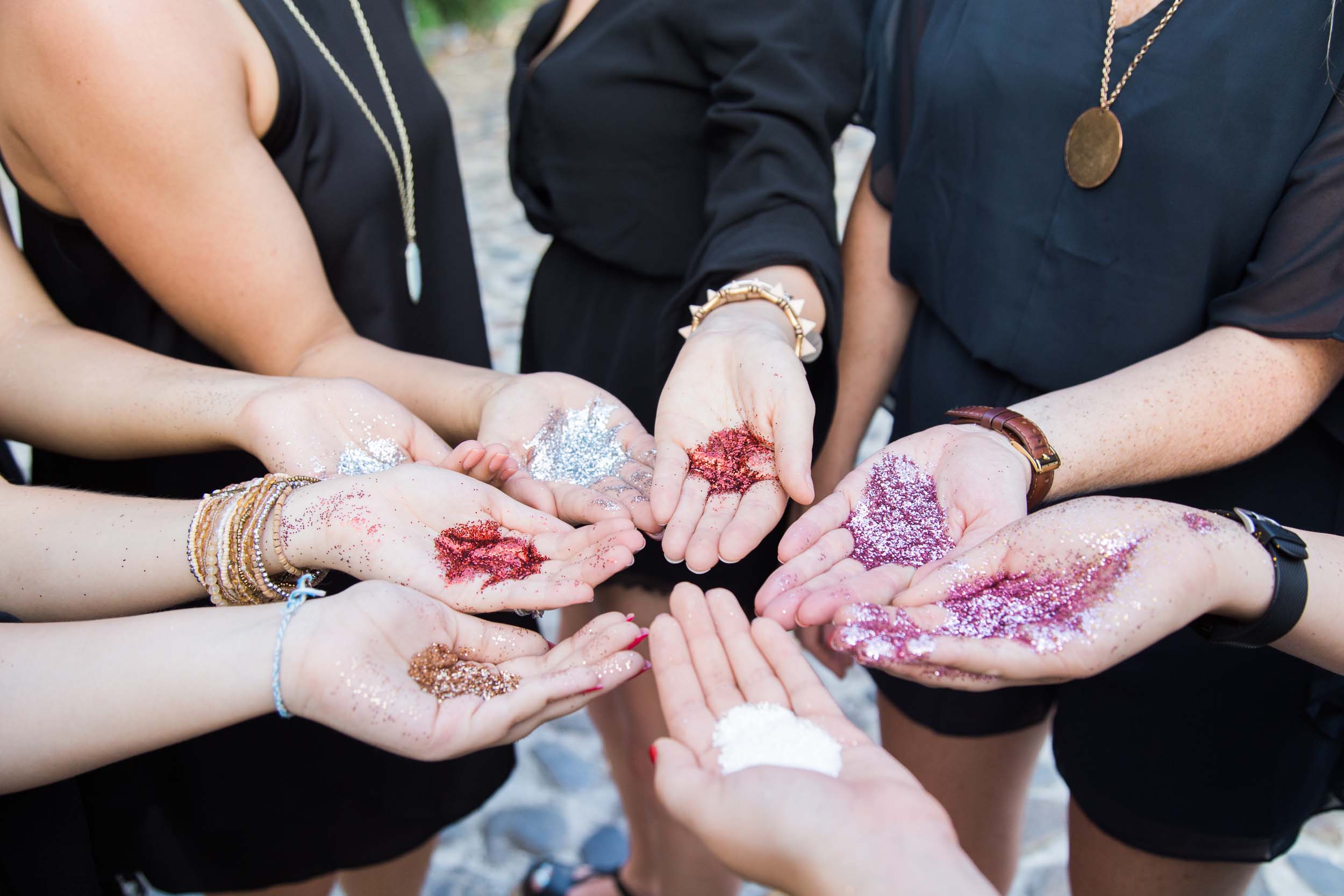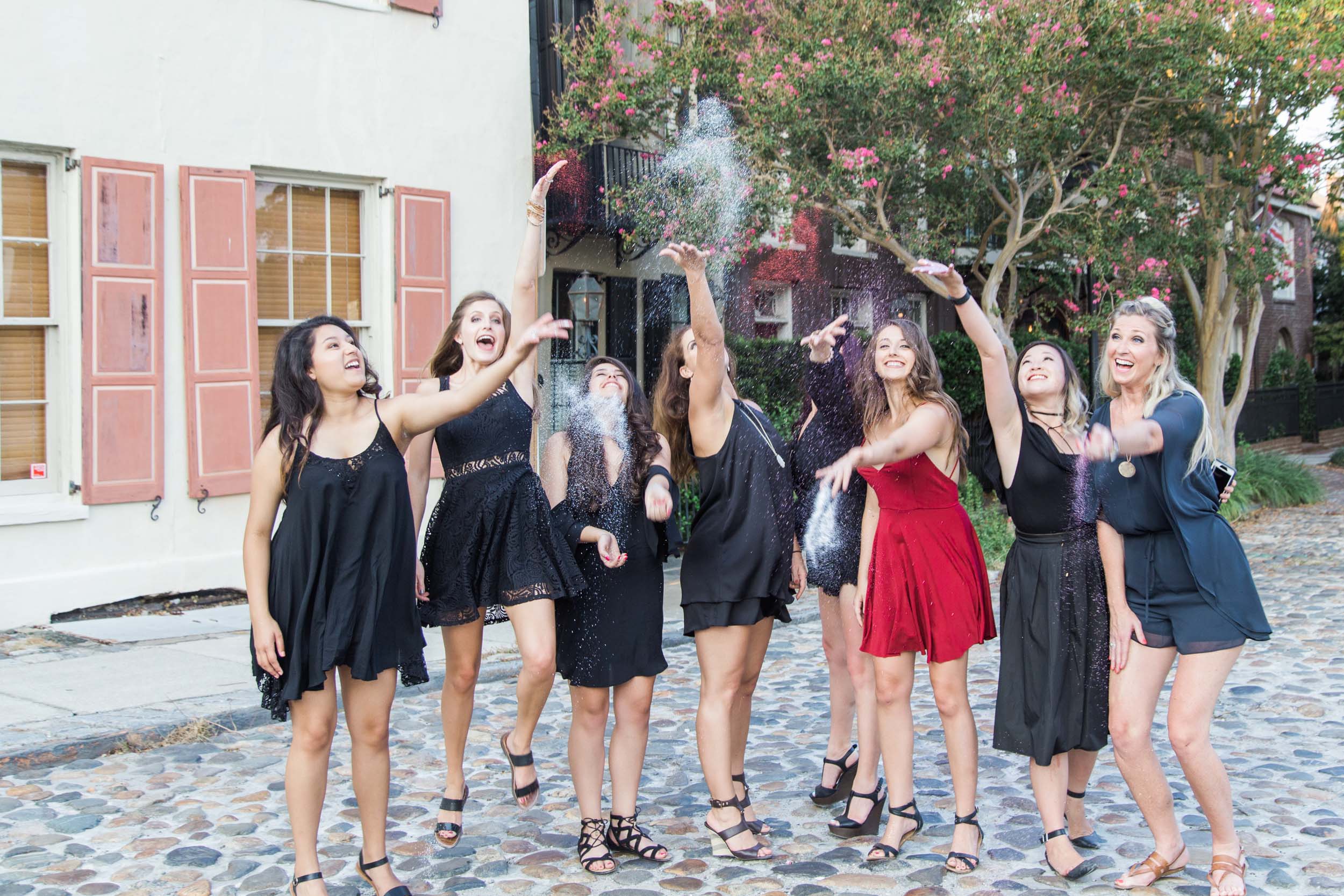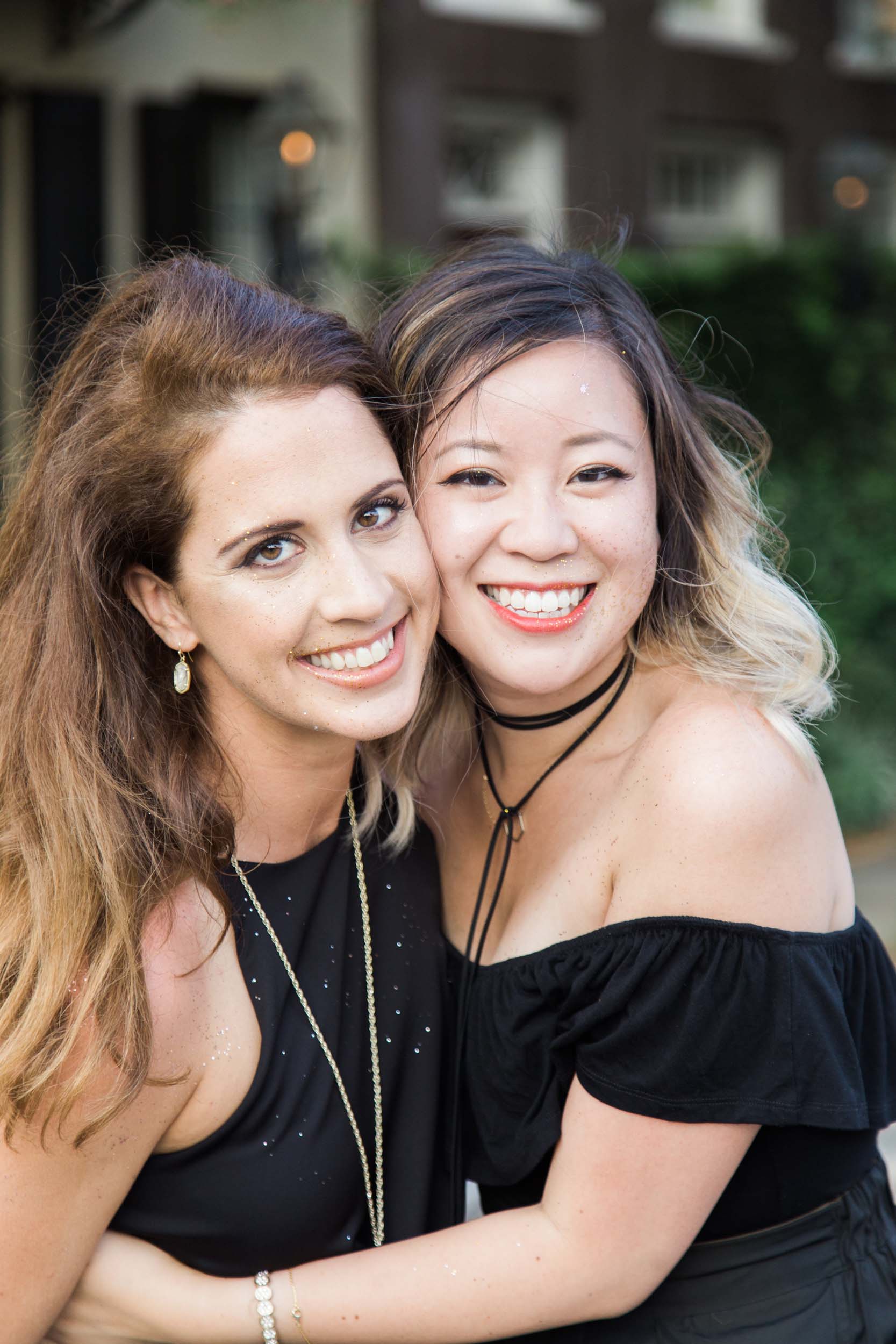 "We had such a great time planning surprises for Sofia all along the way – from the Flytographer session to personalized shower gifts, even a whole bunch of pretty gold balloons that spelled out CHEERS when she walked into our vacation house! We also went on a sailing cruise and highly recommend chartering a trip on the Fate with their wonderful crew.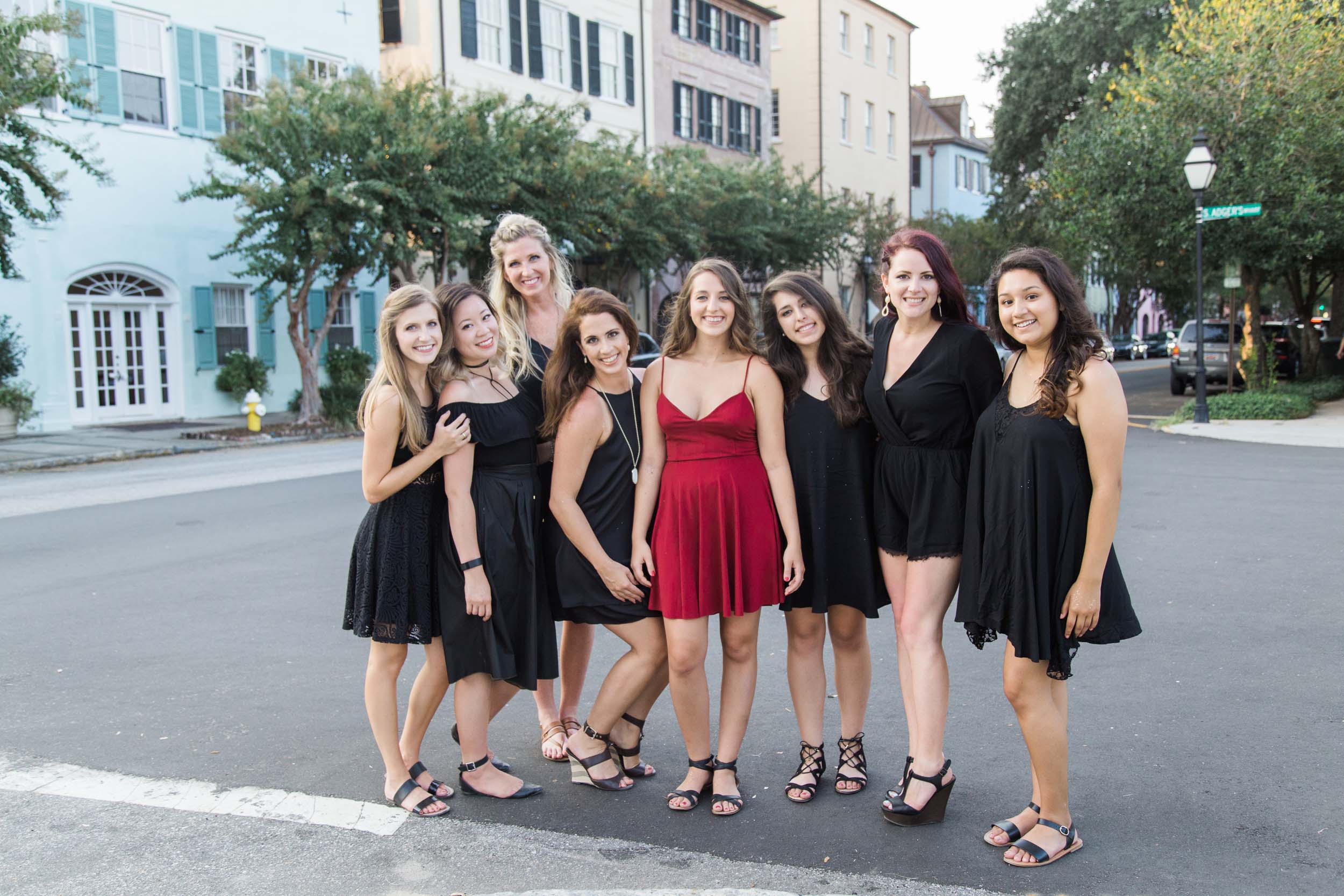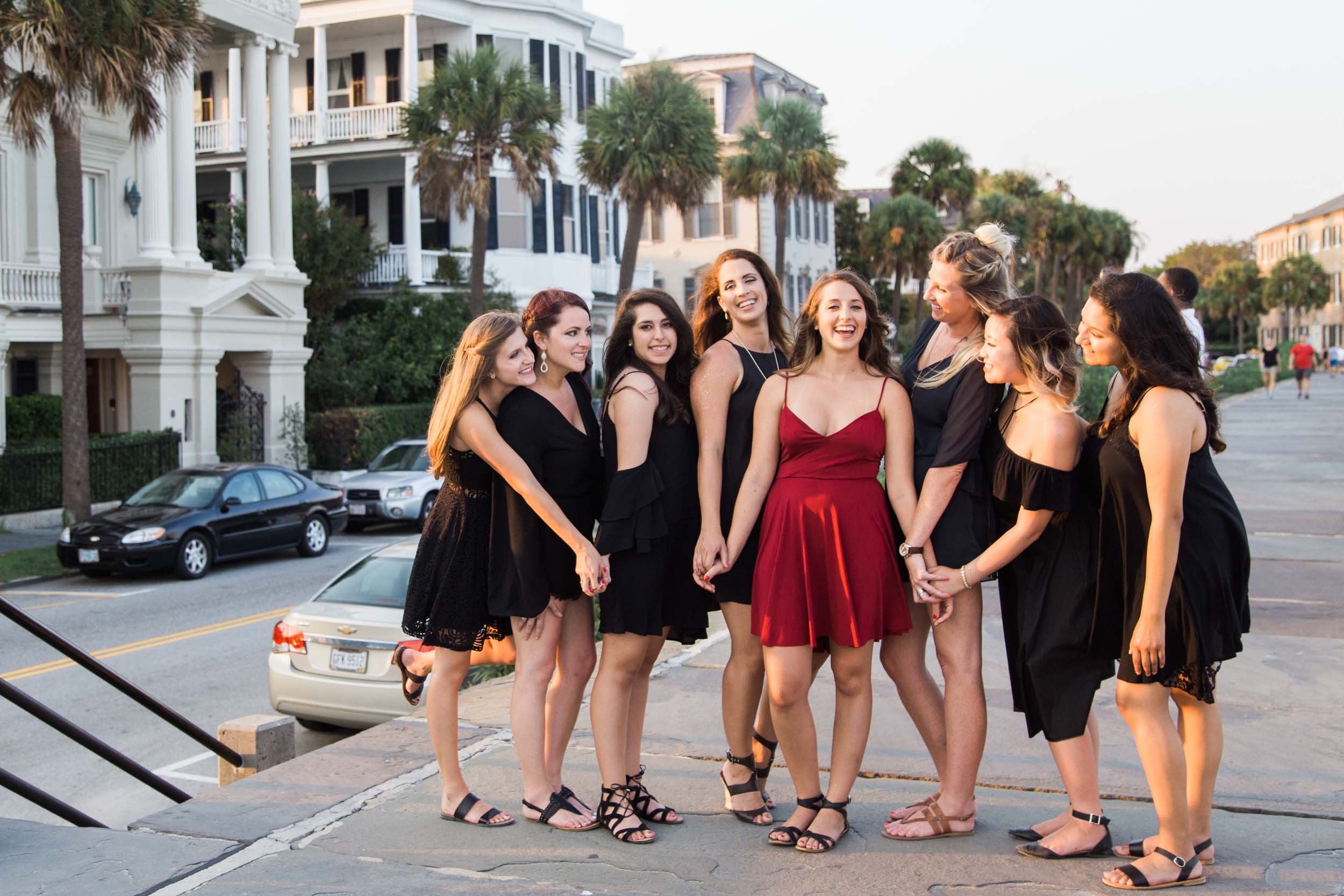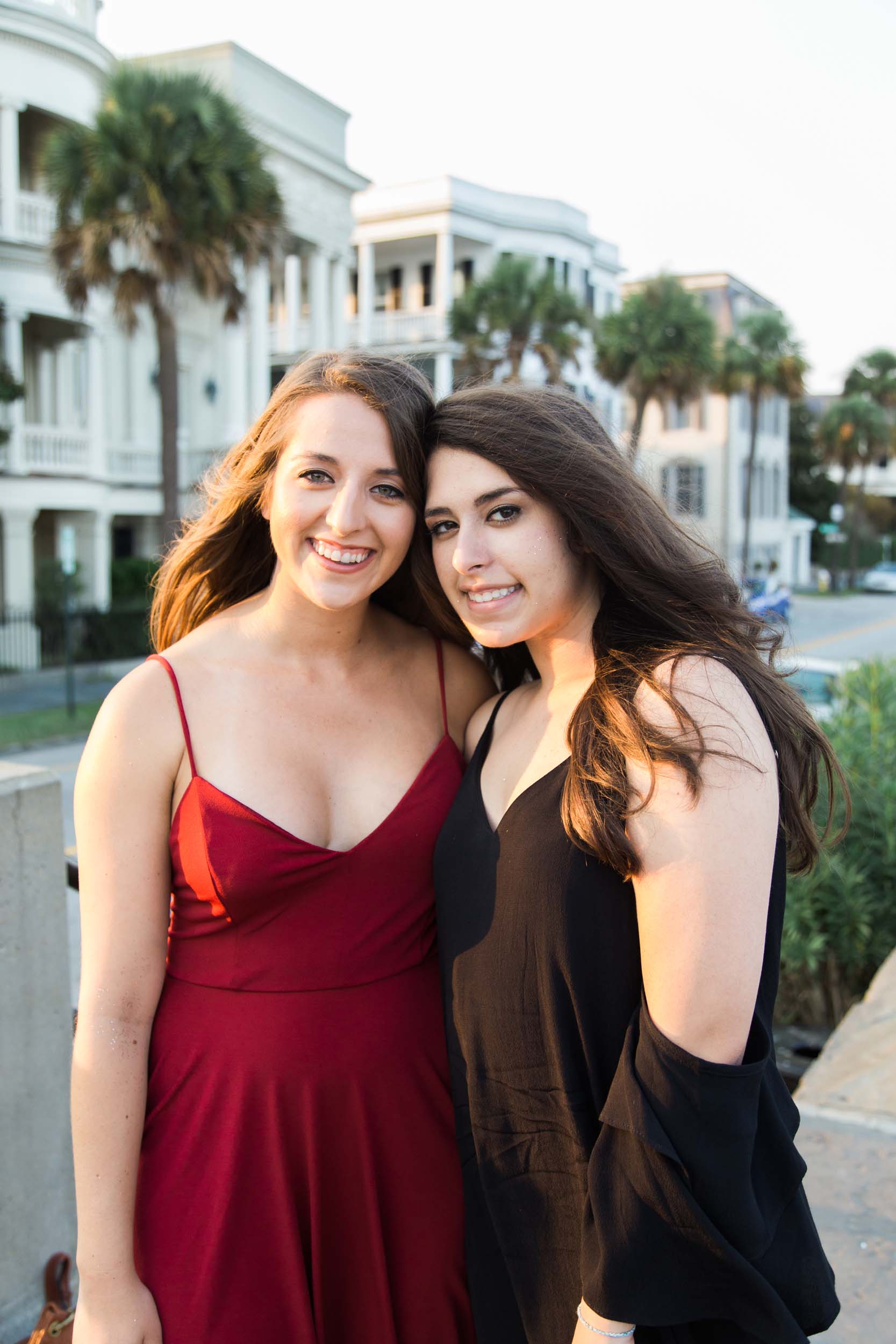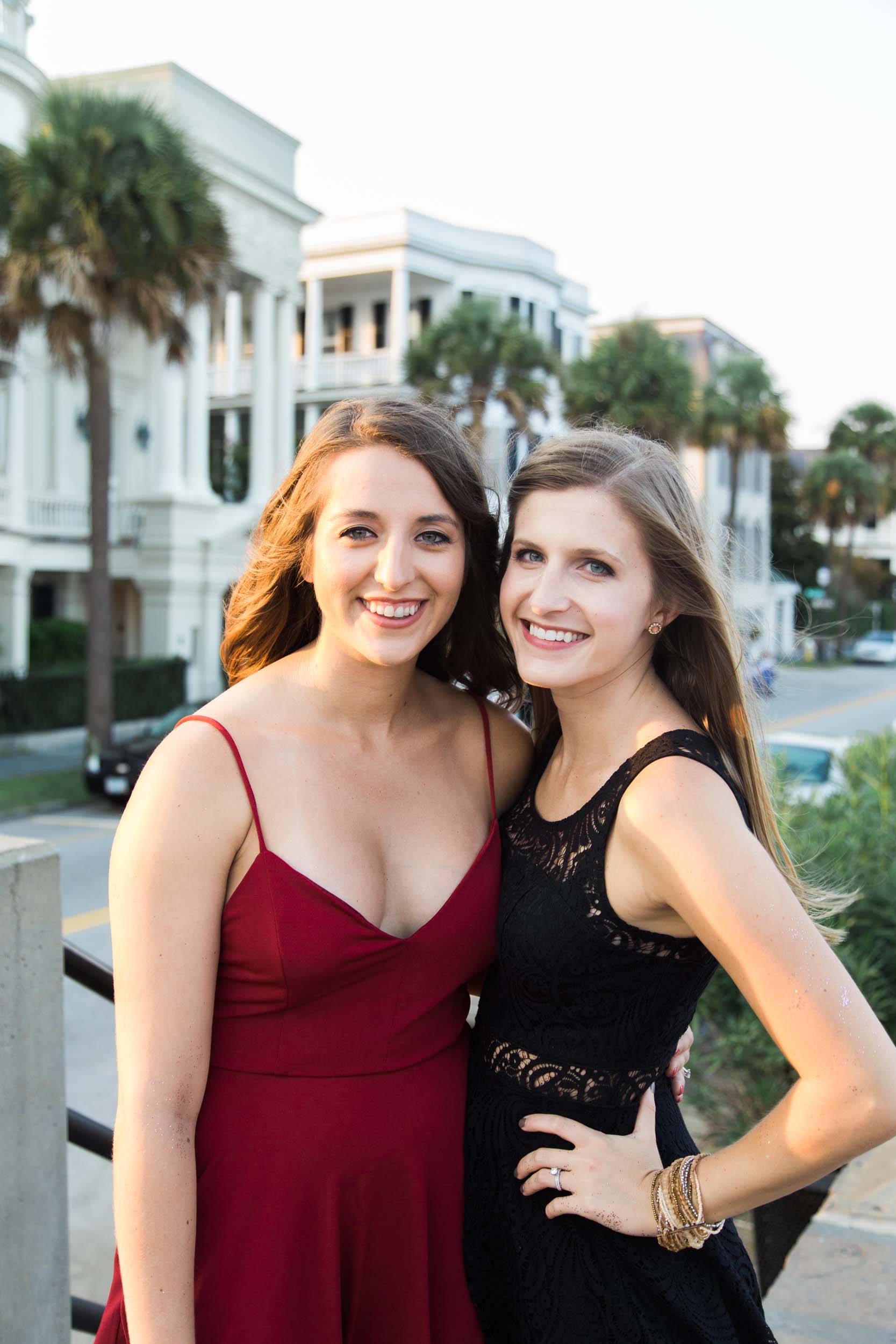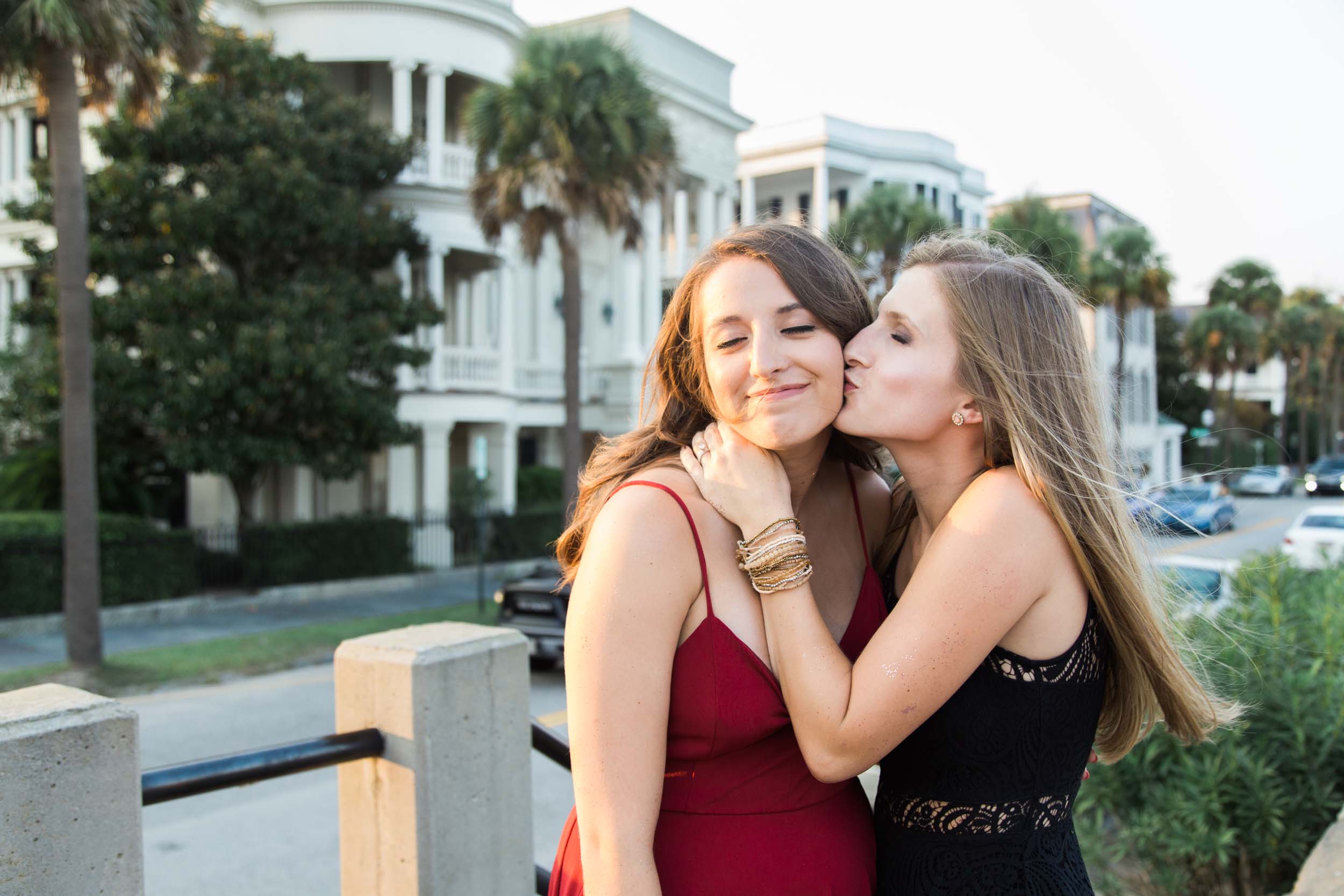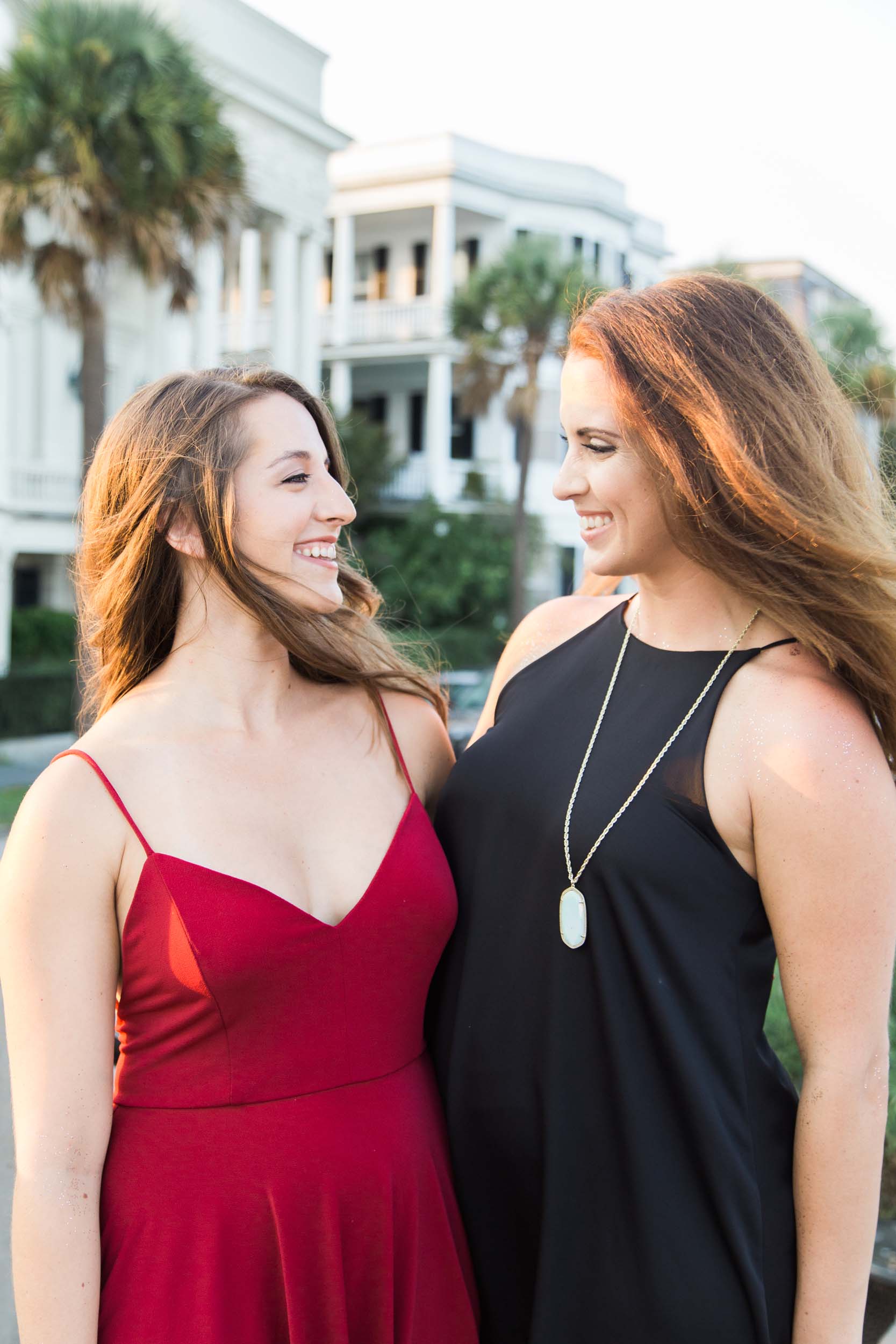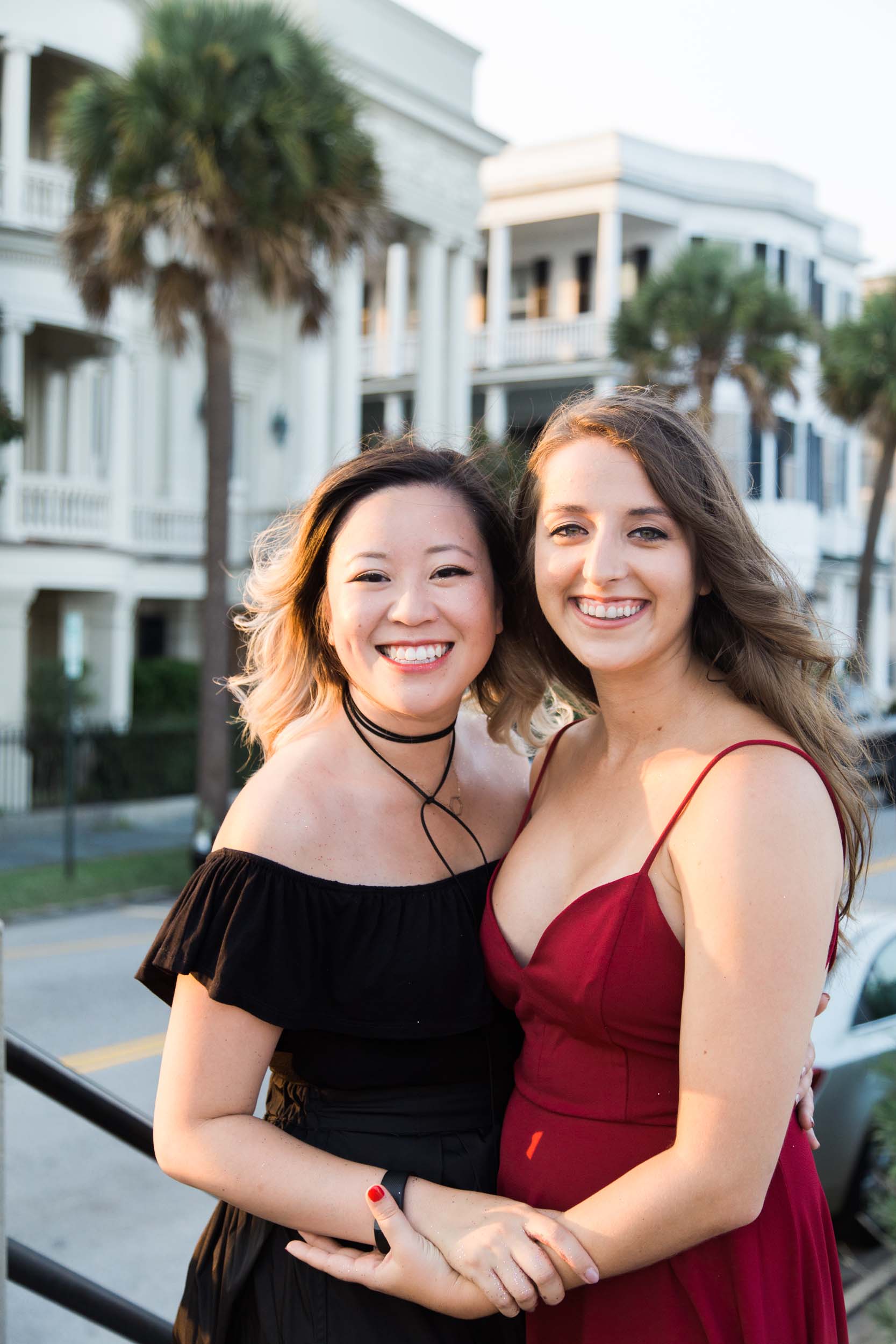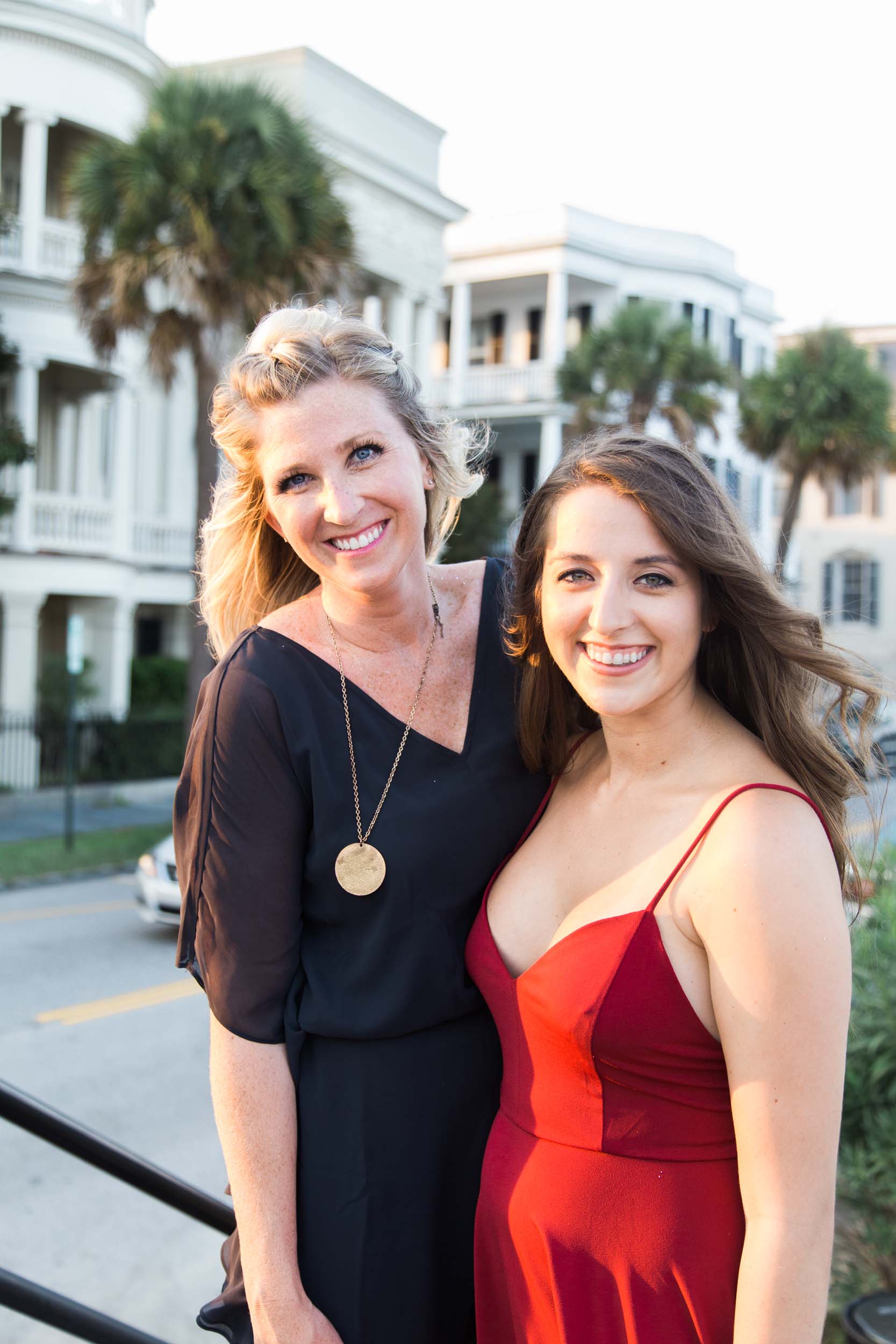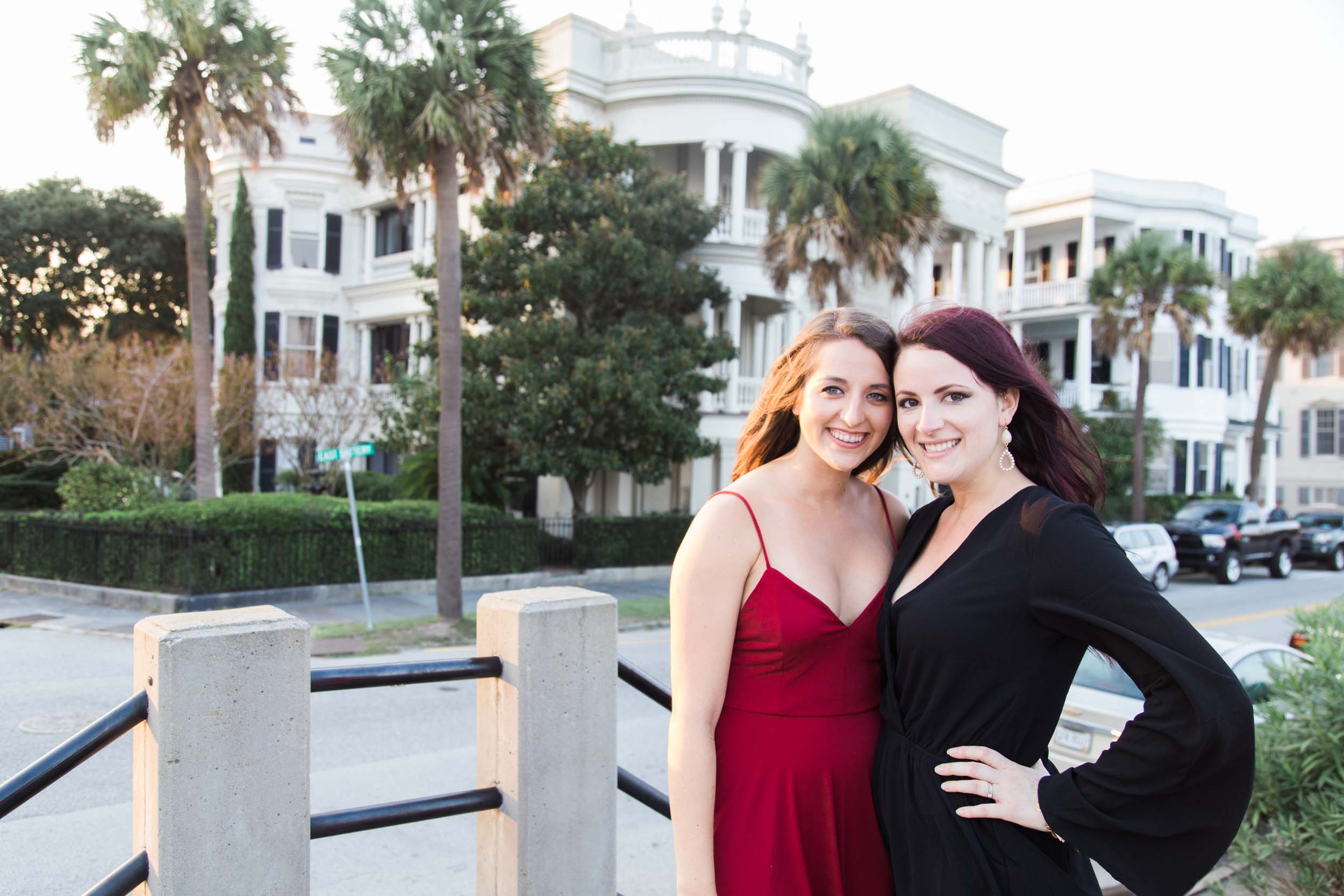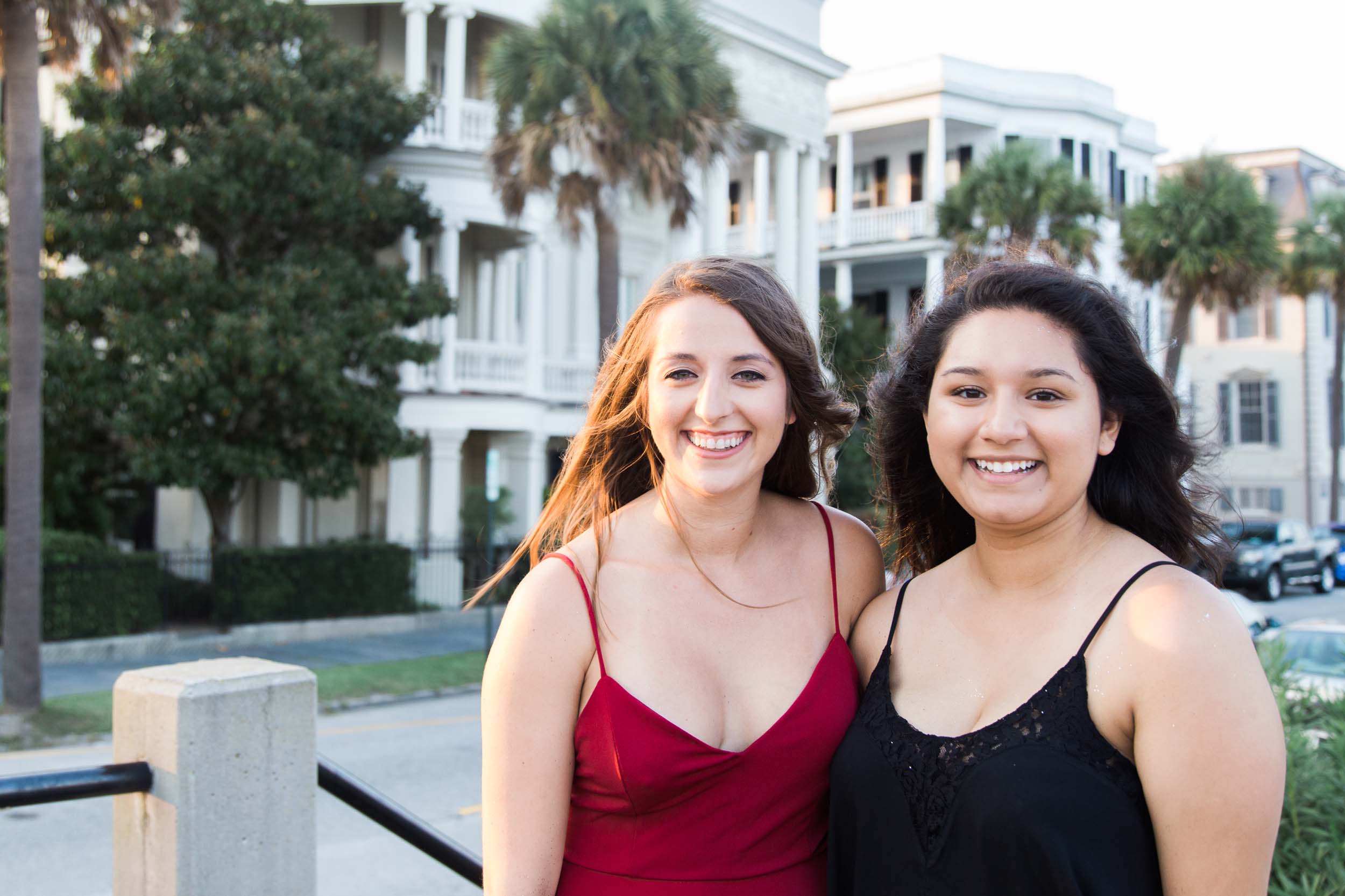 "The girls all planned to wear black outfits for photos and we gave Sofia the option of wearing white or red – being a huge Lana Del Rey fan, of course she chose the latter! We loved getting to explore the streets of Charleston with Mackenzie and are so thankful for these wonderful photos. Mackenzie was so kind and patient through all of our crazy photo requests – there were quite a few! She did such a wonderful job of keeping us peppy and laughing throughout our session. Note to future self: glitter and humidity do not mix well. Thanks for the awesome memories!" – Cassi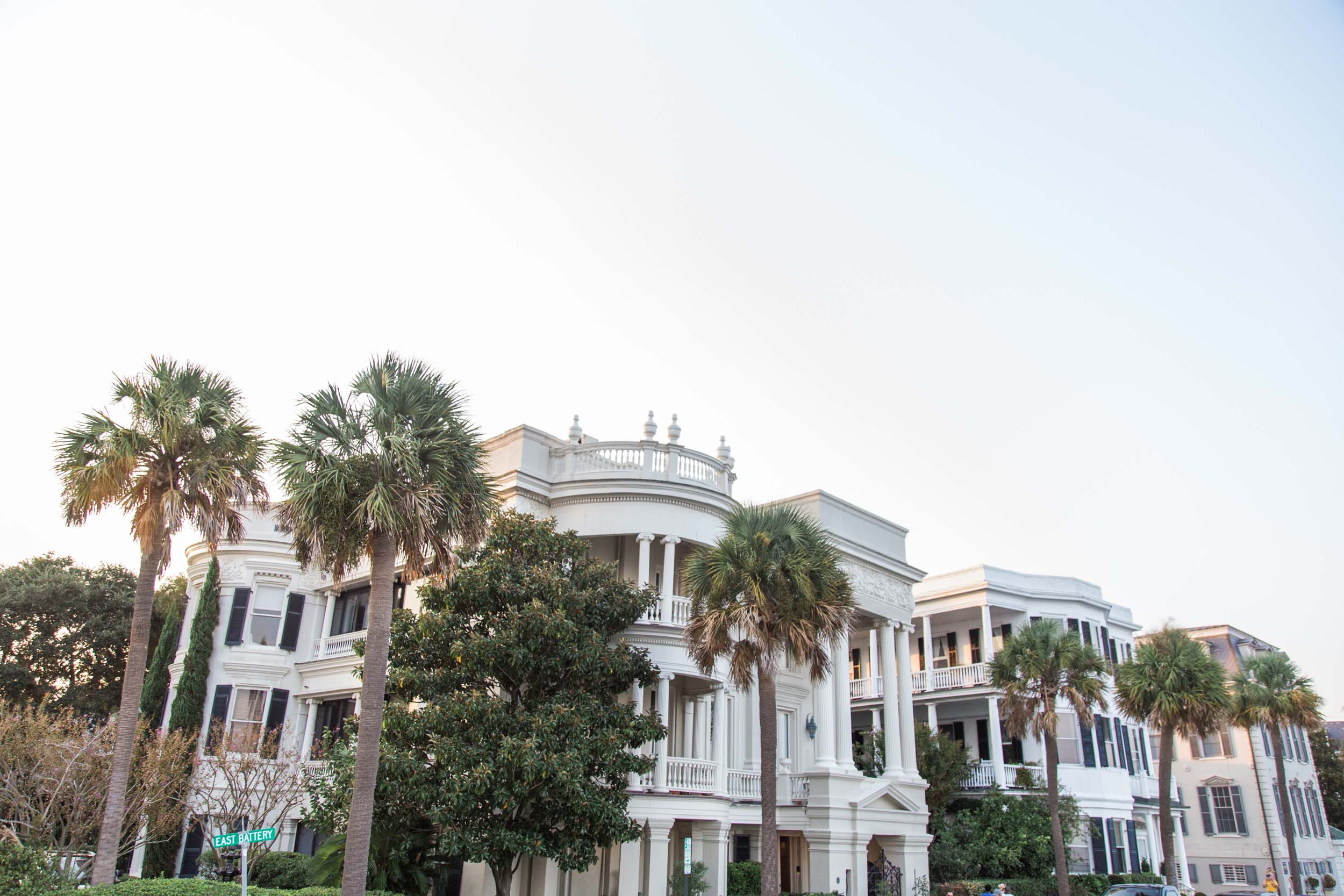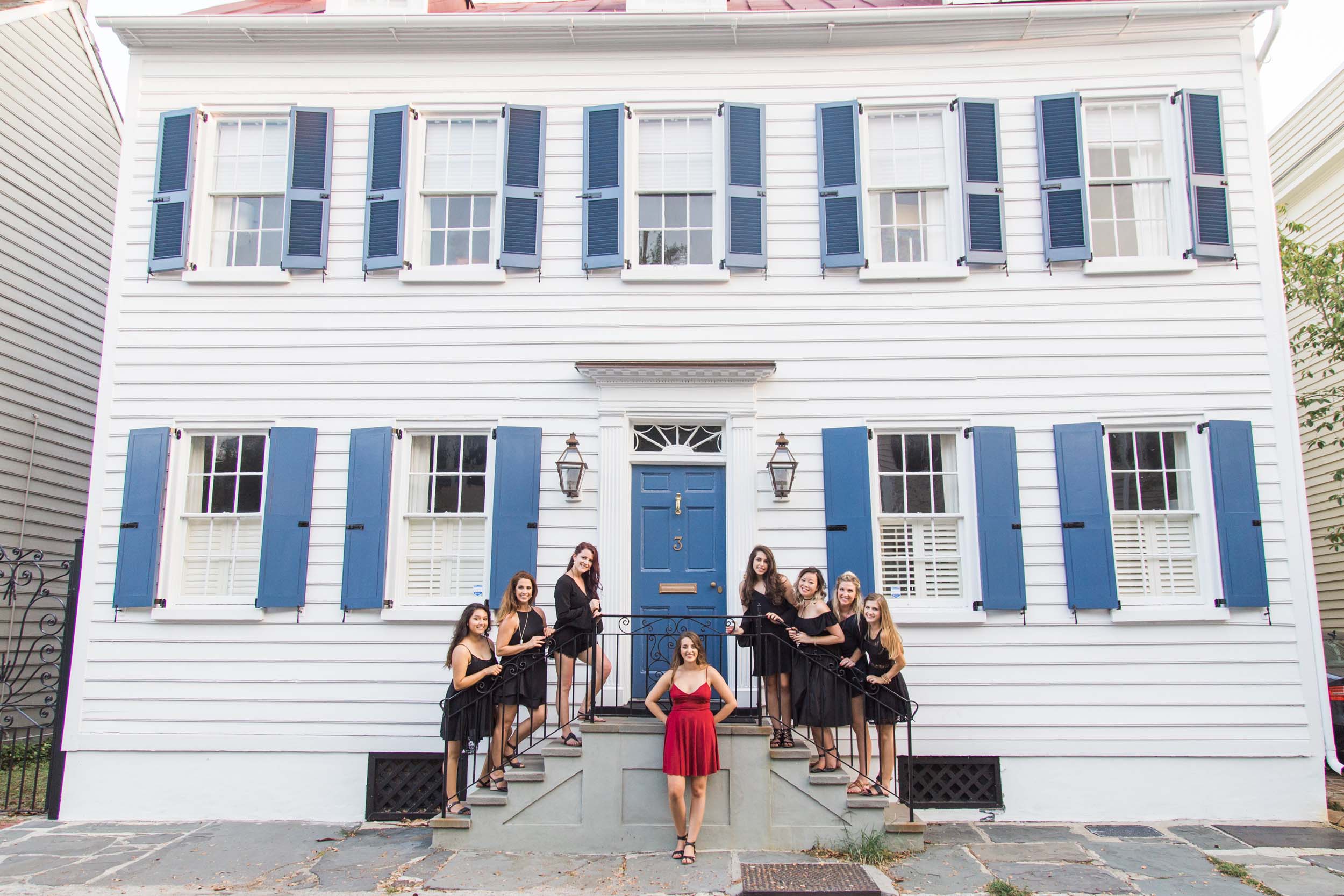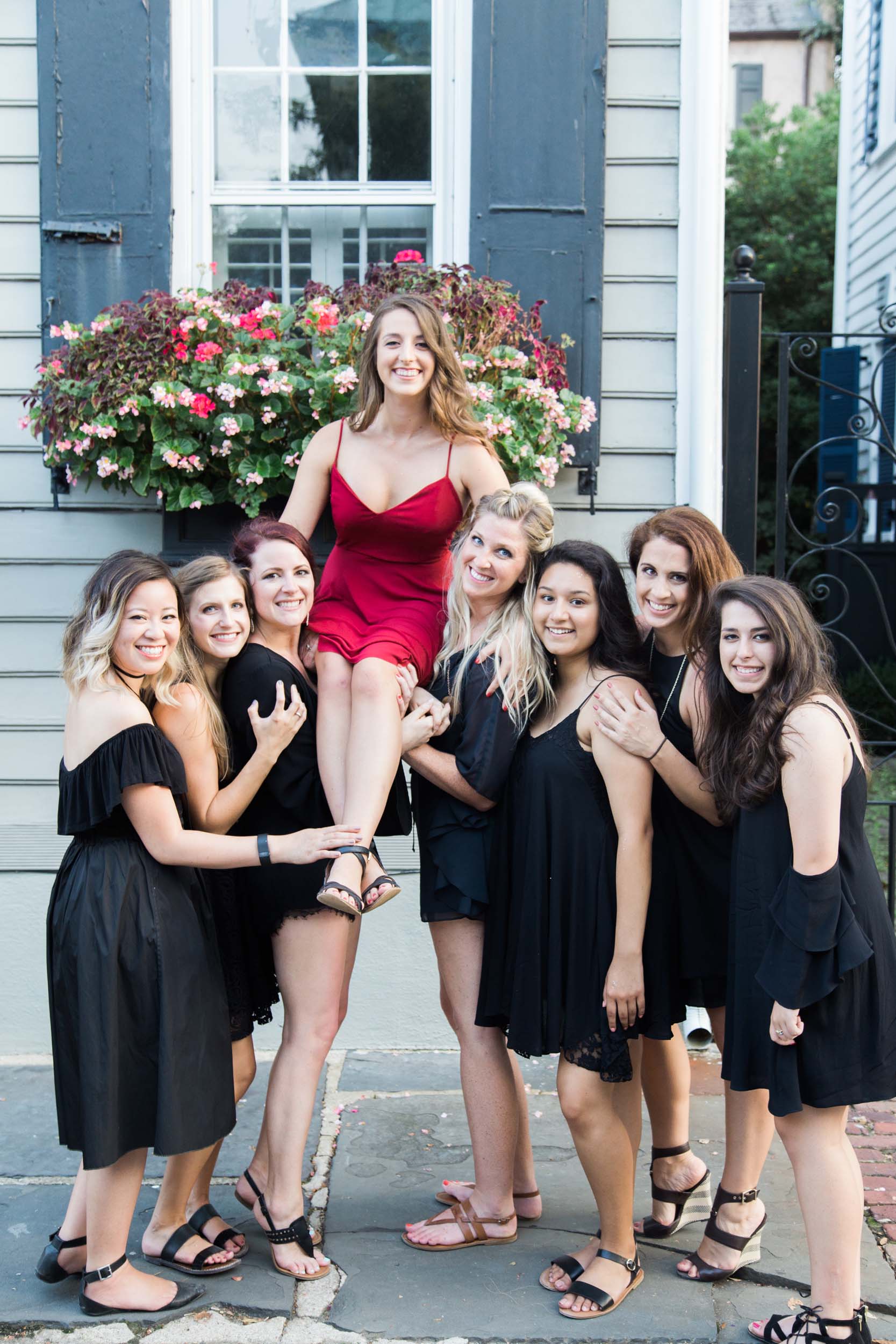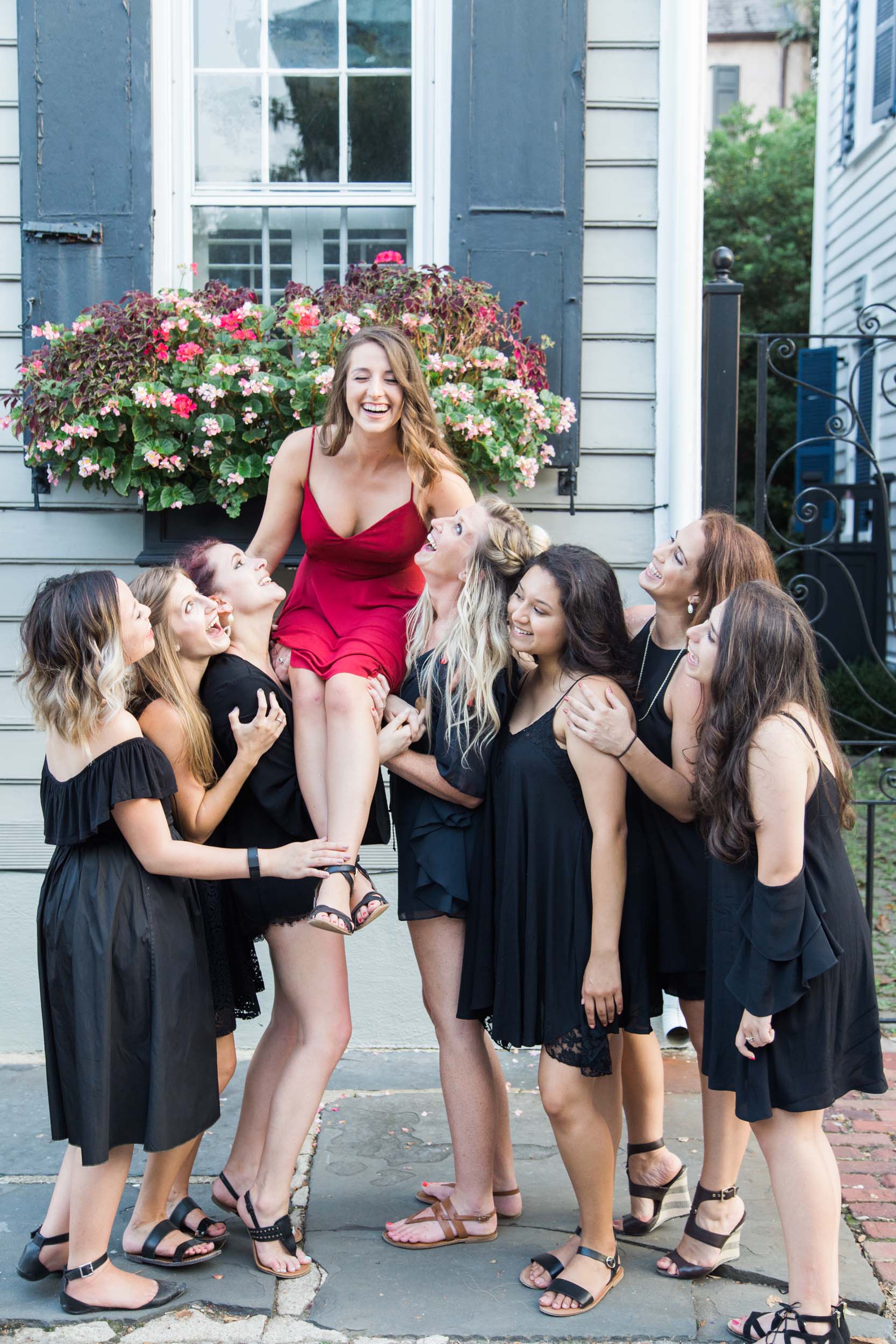 See more: bachelorette – beach – Charleston – friends – girlfriends trip