See more: couples – engagement – love – proposal – romantic getaways – Santorini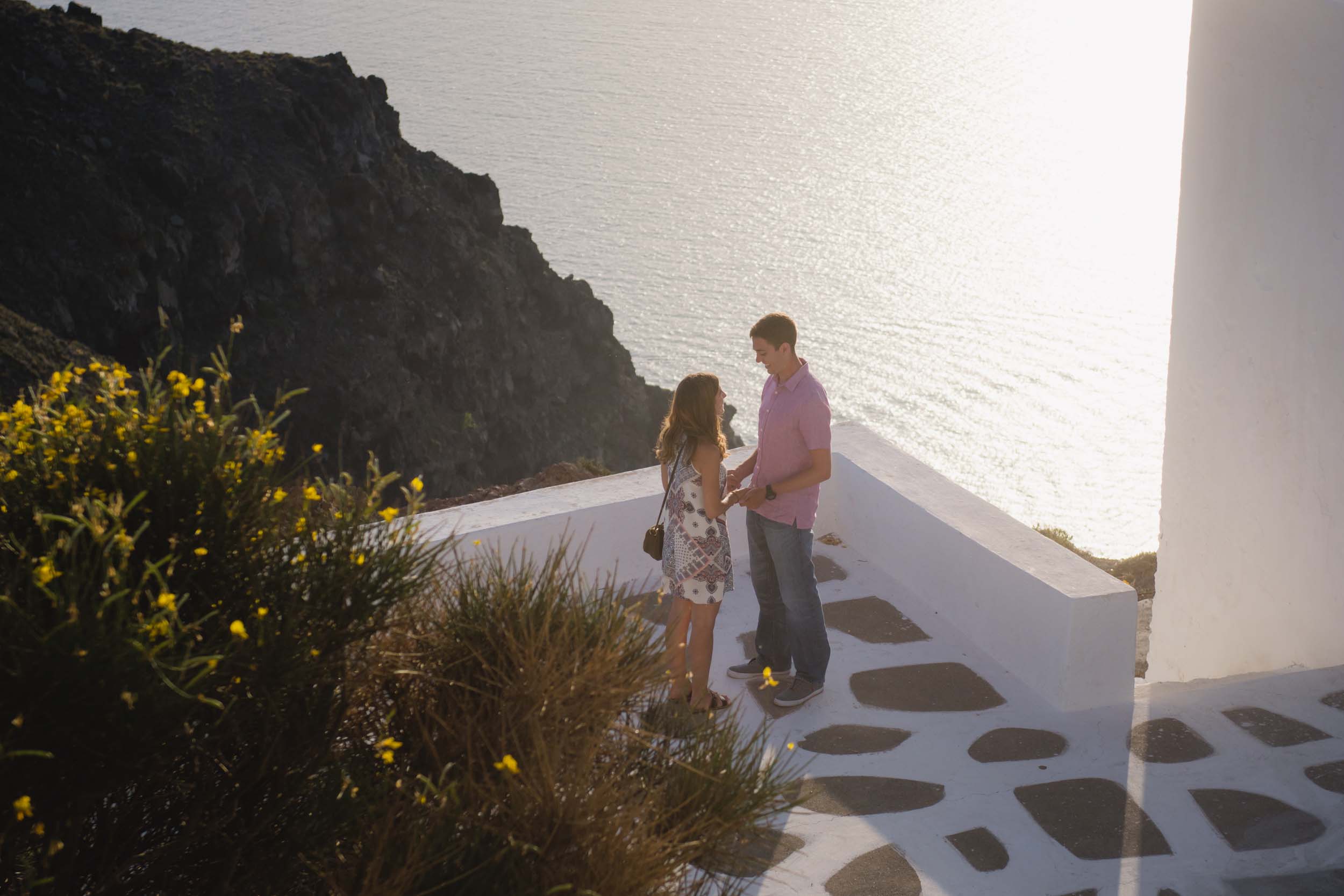 Alexander and Arianna planned a month-long exploration of Greece and all that beautiful Greek scenery became the stage for a dazzling proposal. Read on for how their Santorini proposal unfolded.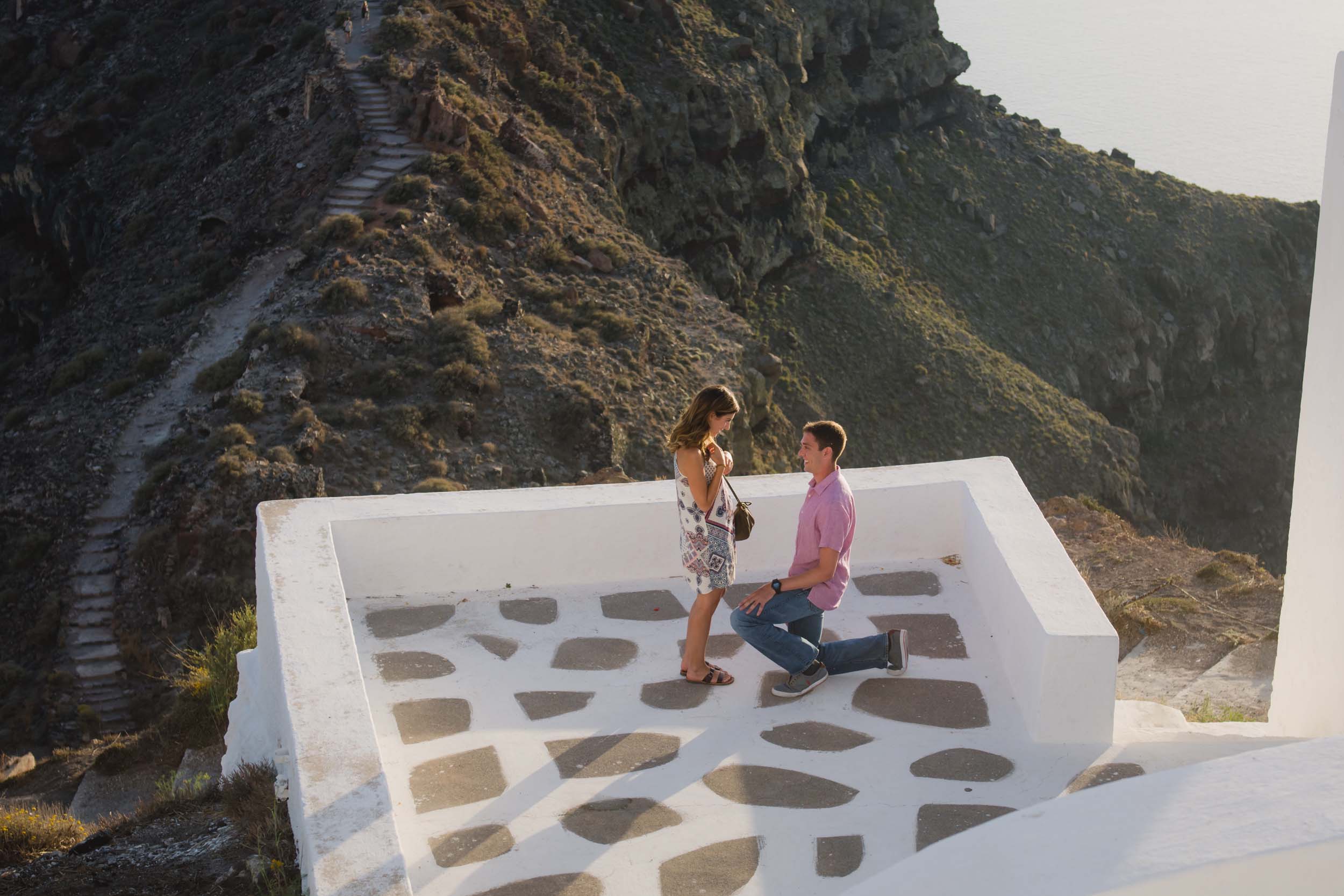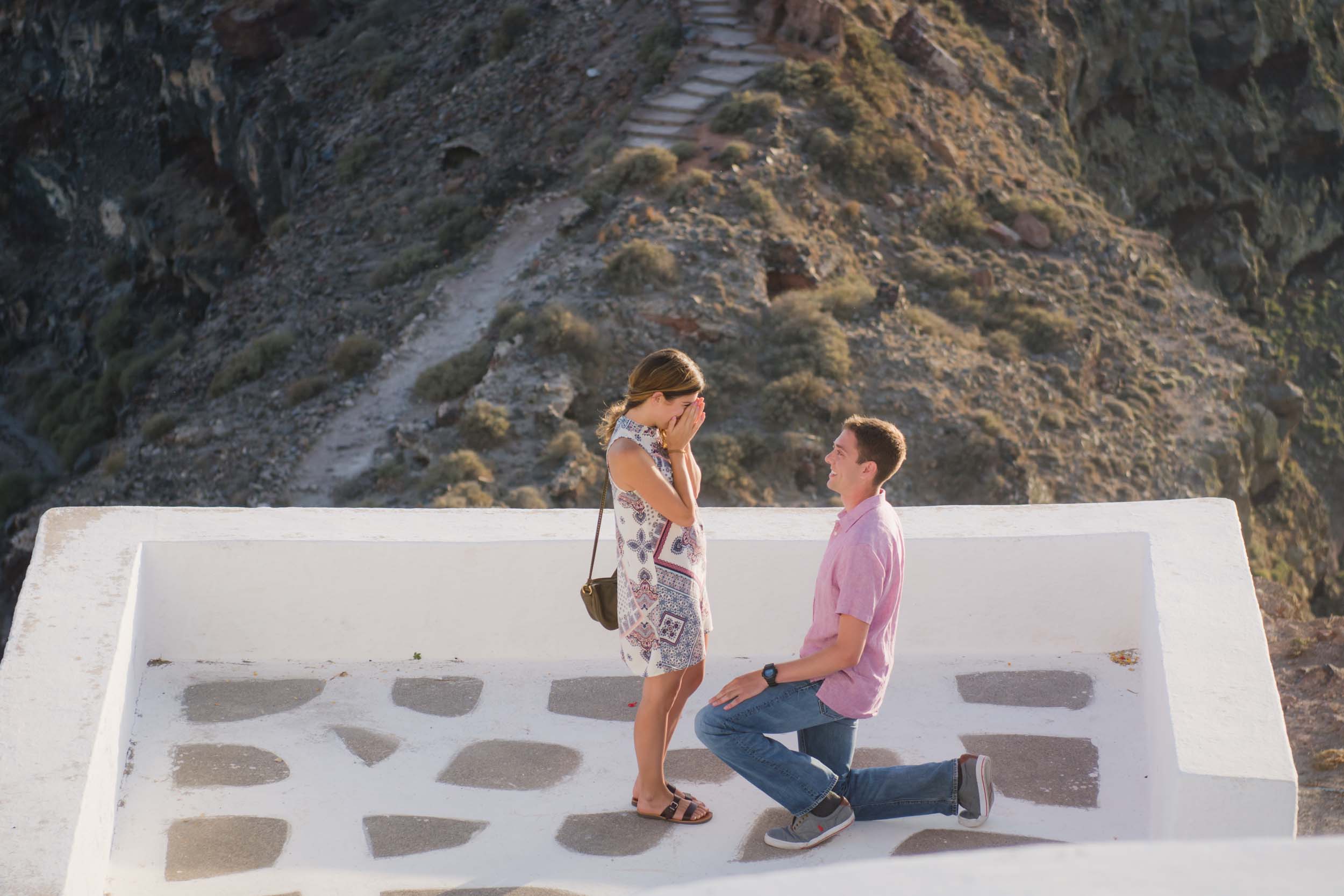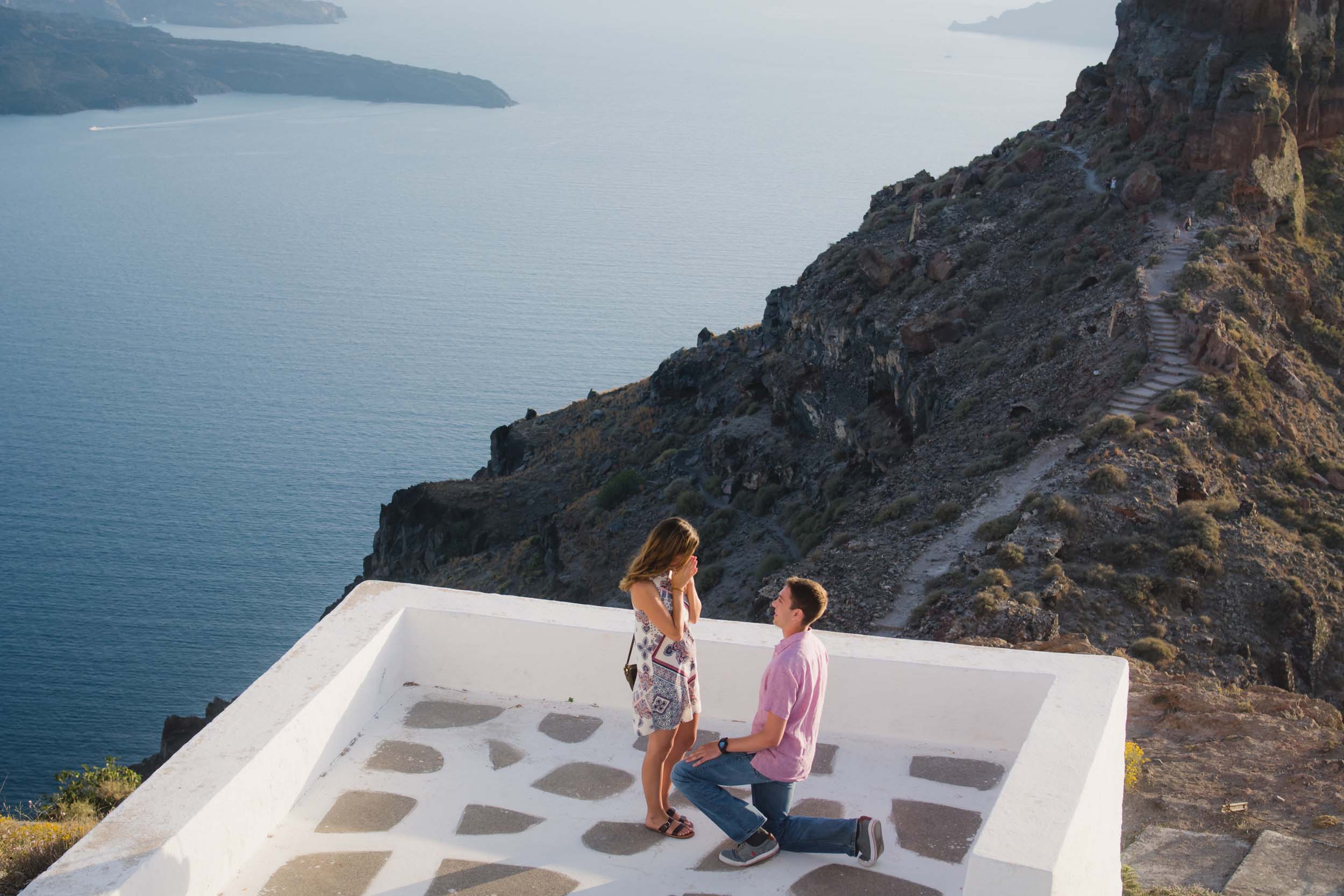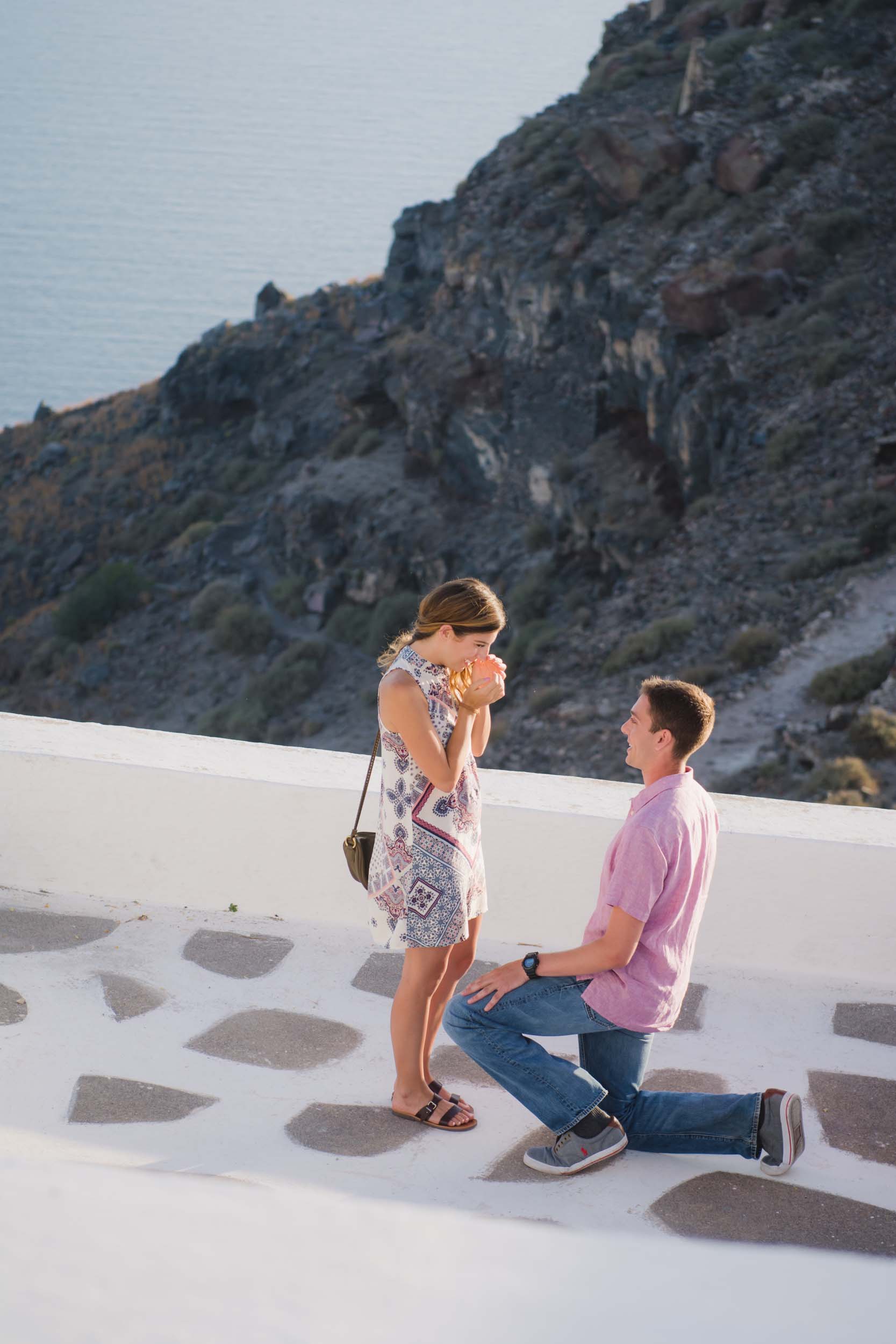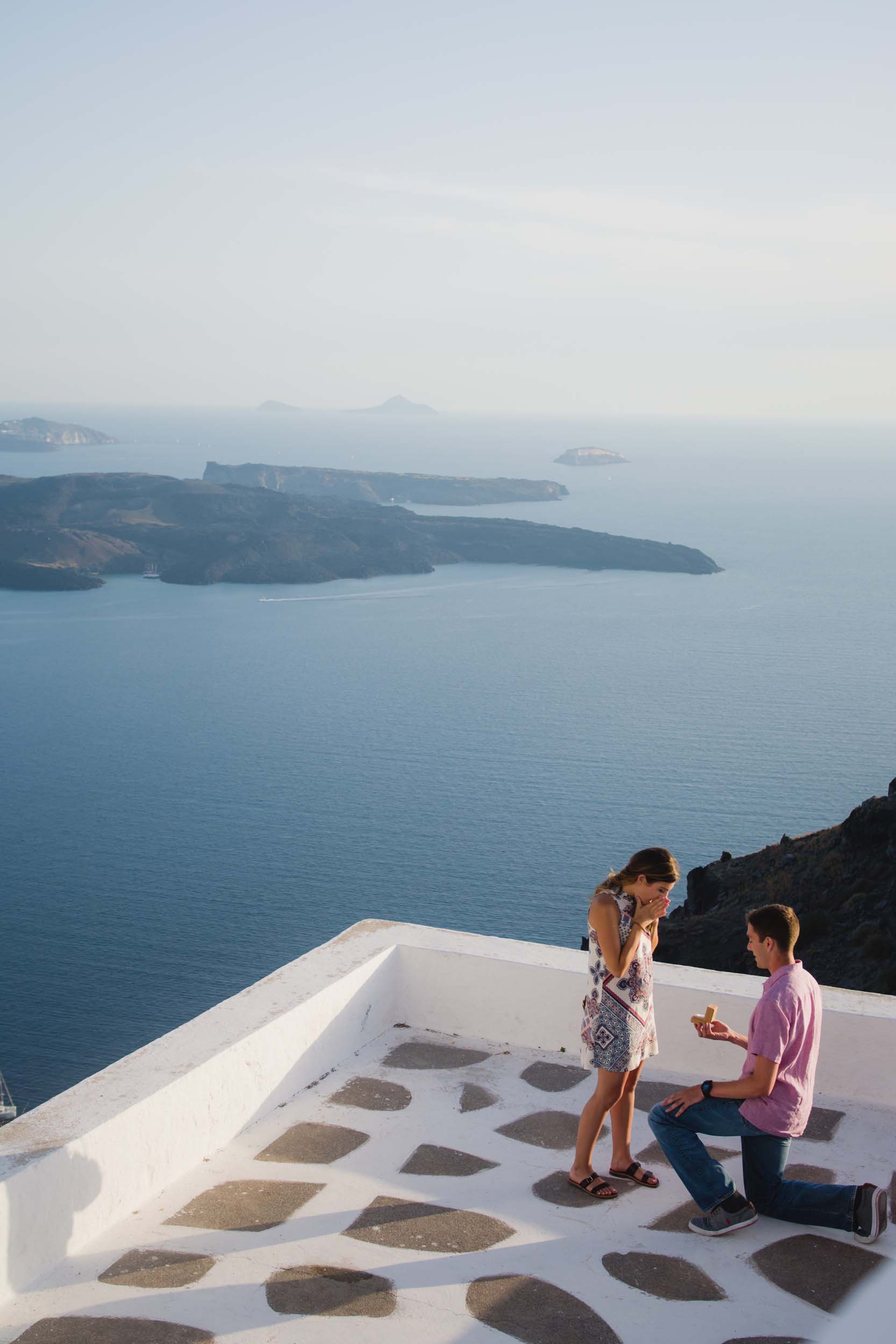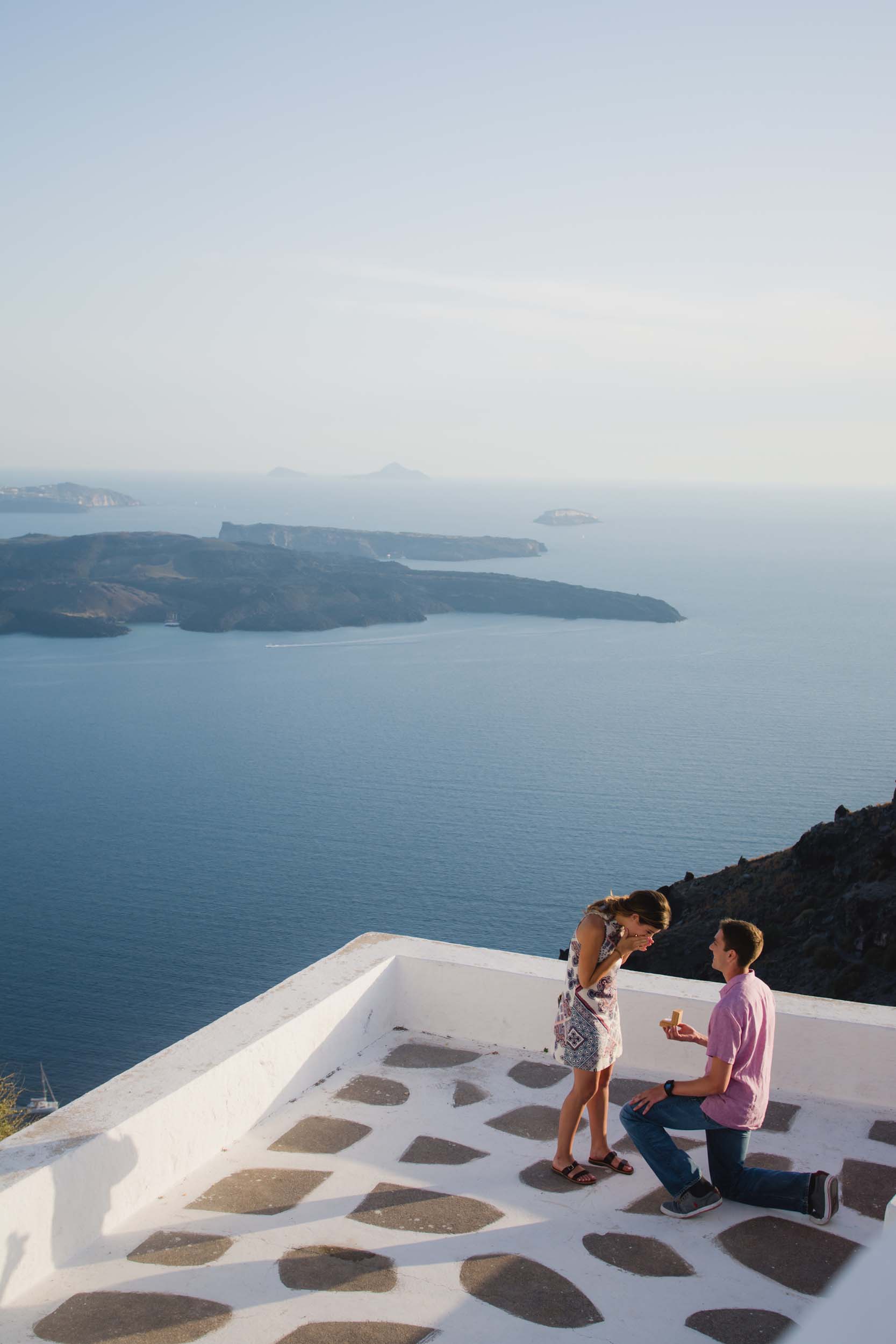 "As Greek-Americans, we both wanted to thoroughly explore Greece for a month. We were in an ideal time in our lives when we were able to take a month off from our busy schedules and simply enjoy adventuring together.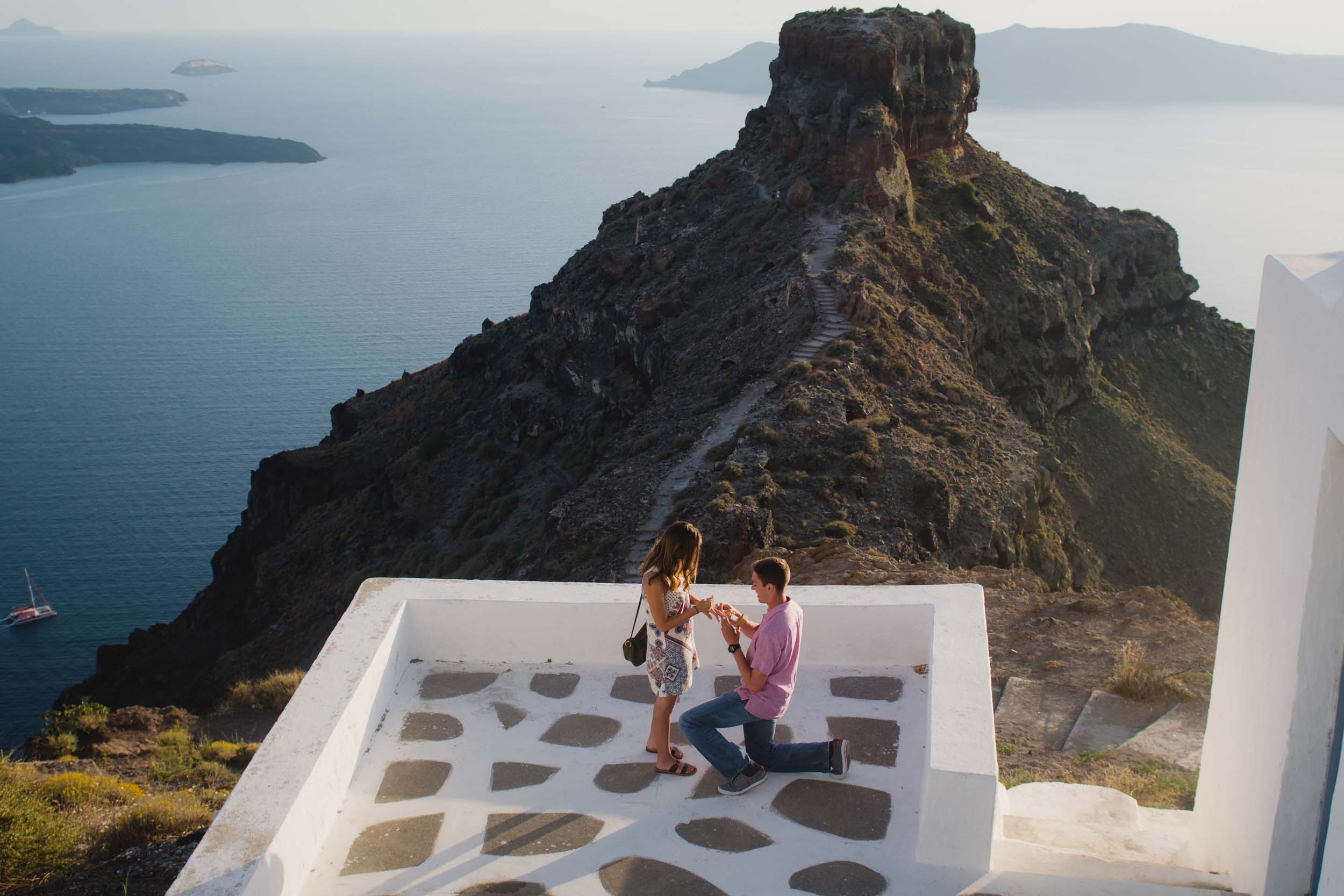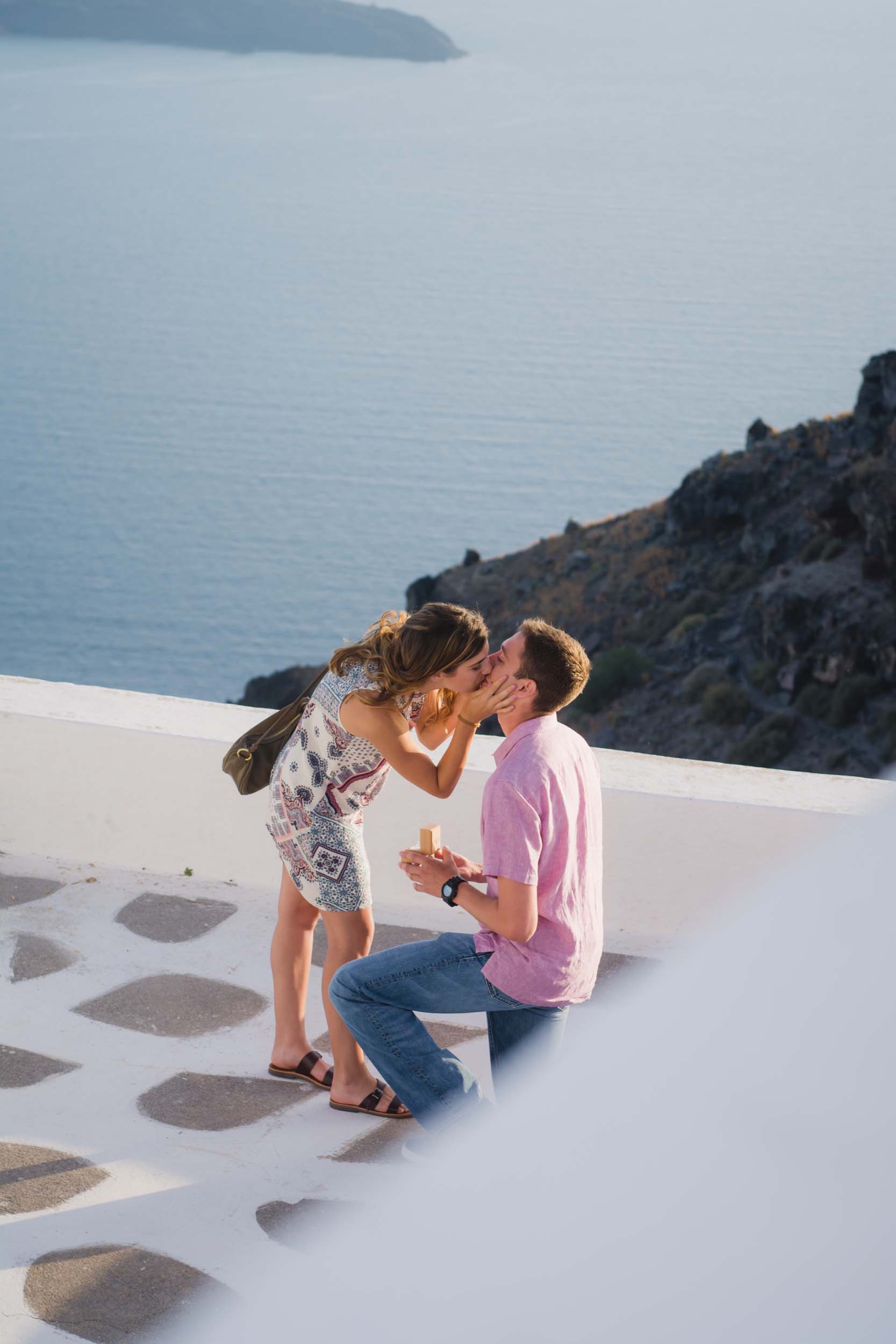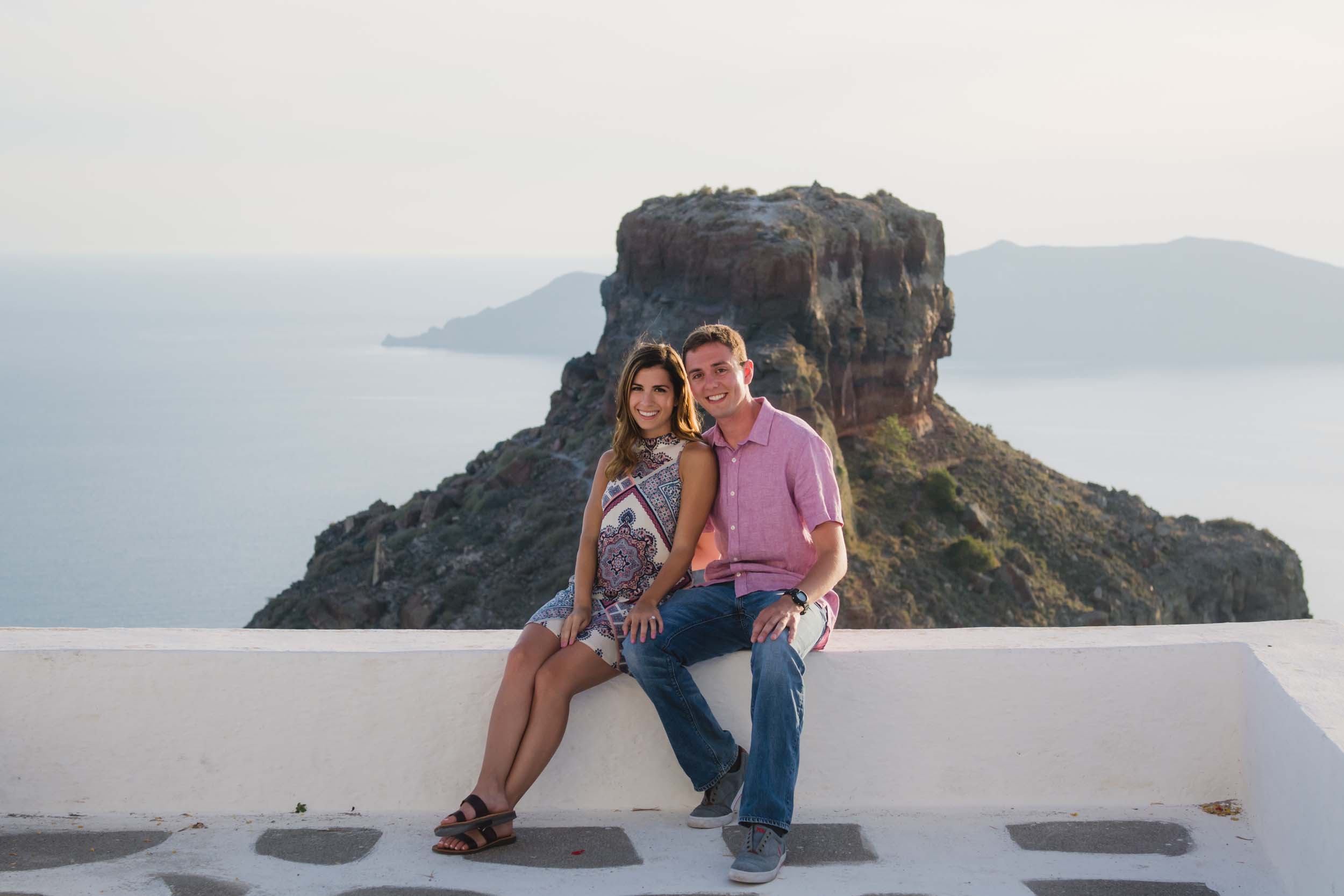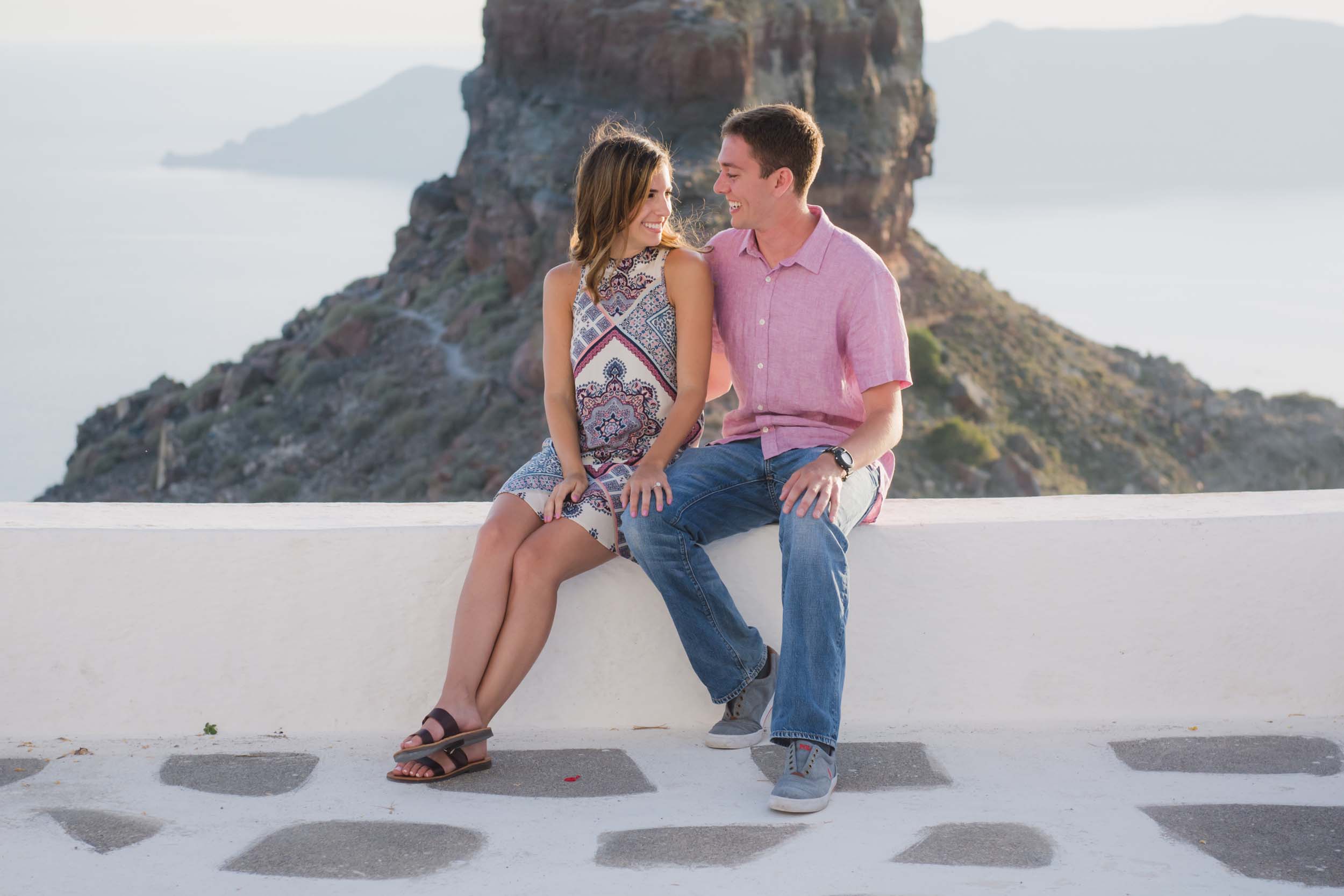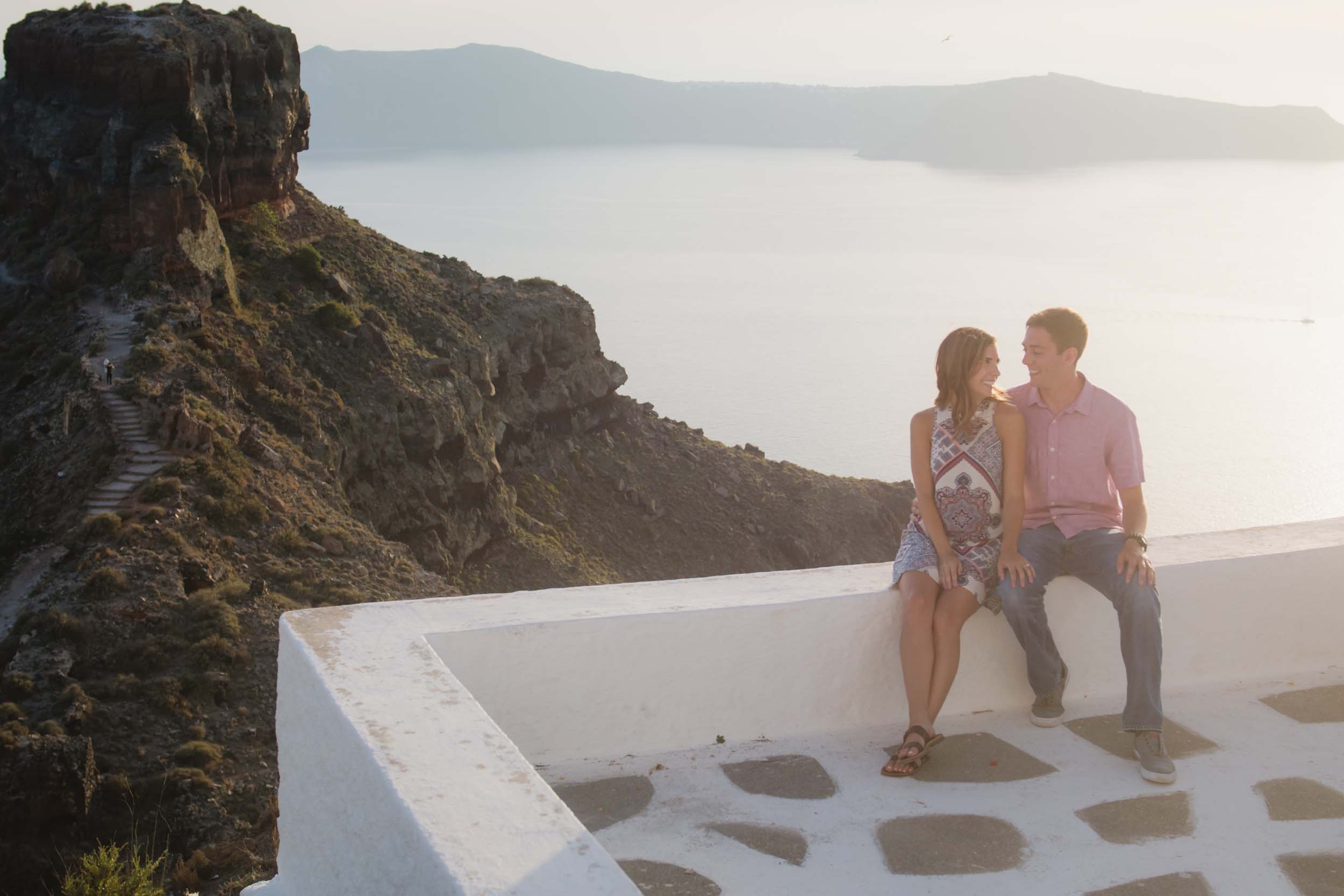 "Our most memorable experience was enjoying a relaxing day of wine tasting and pampering before our romantic engagement proposal overlooking Santorini's volcano. The warm weather, beautiful sunset and stunning view created a beautifully romantic atmosphere. We will remember that day for a lifetime.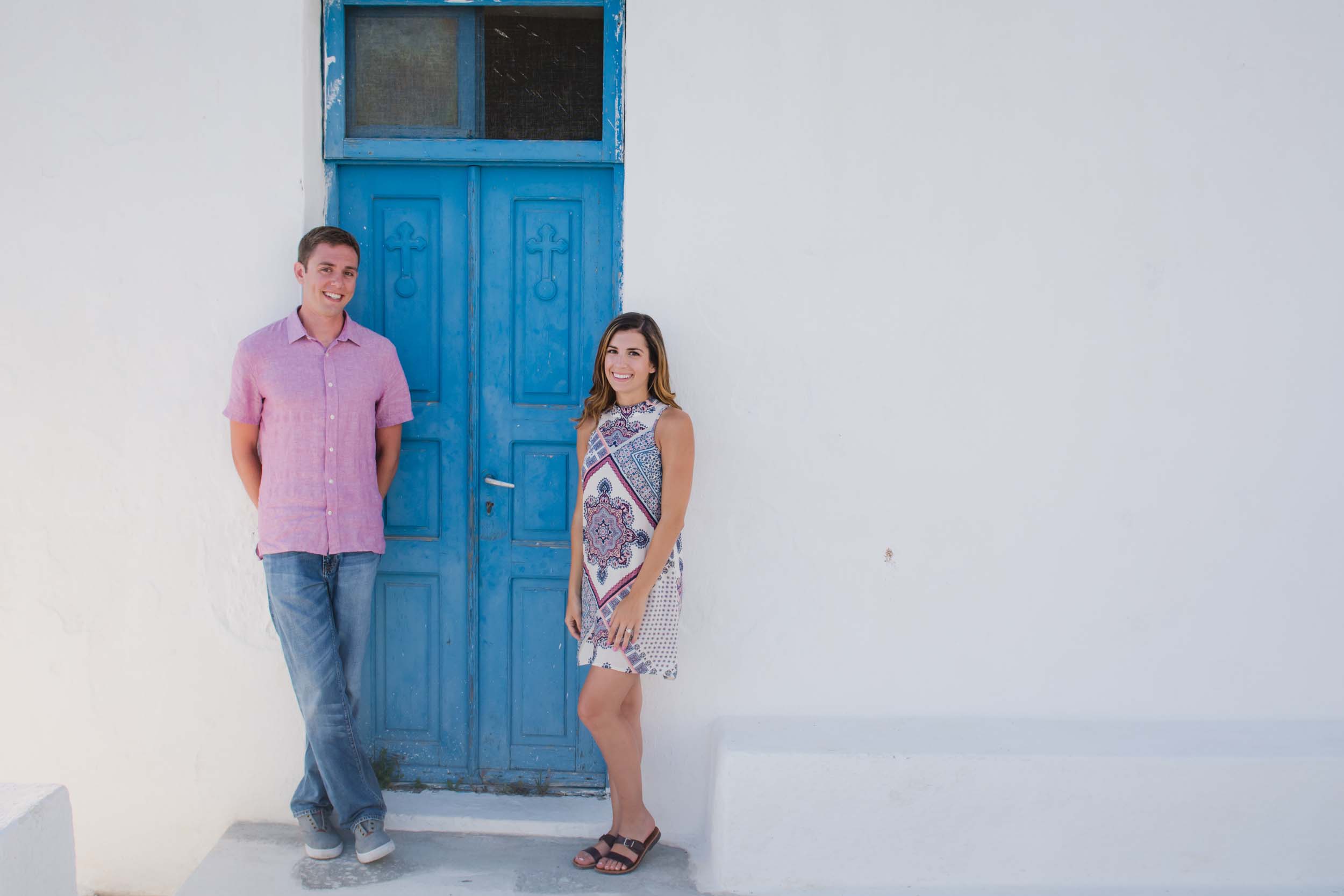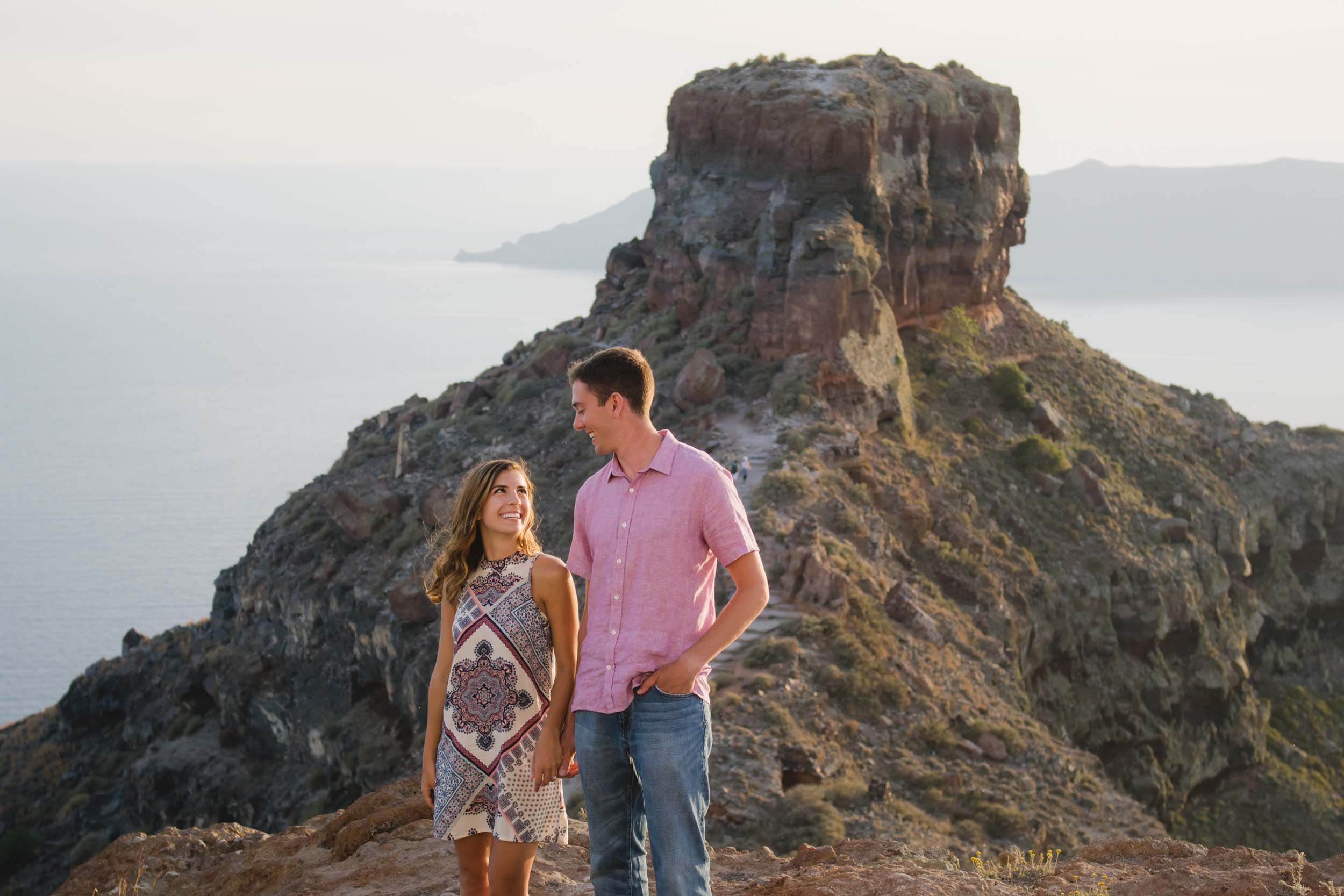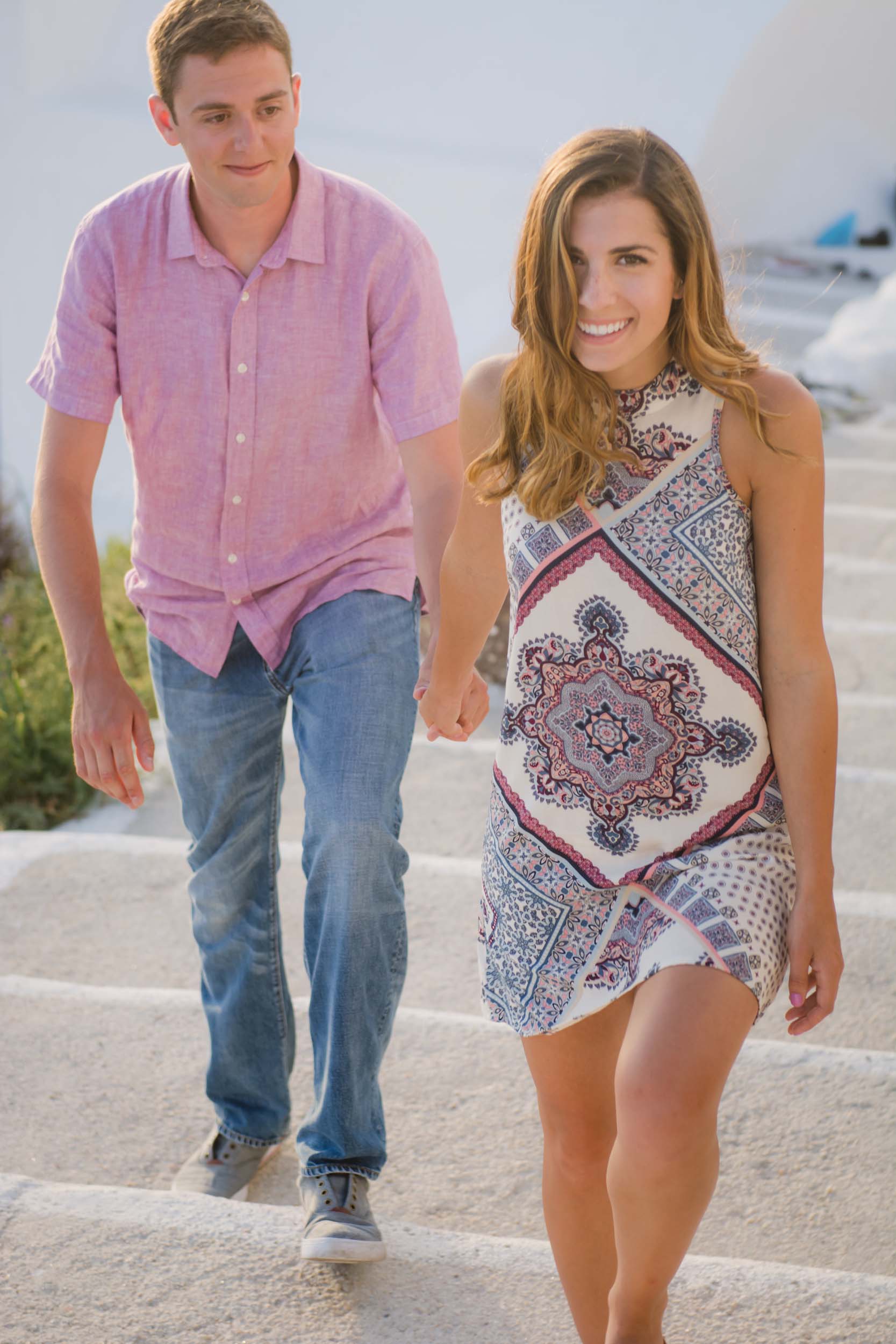 "From getting lost in Rhodes to learning how to haggle in Athens, our trip was scattered with funny and memorable experiences. One of the funniest experiences was actually during the proposal. Alexander had arranged with Flytographer that upon arriving at the proposal location, he would snap a selfie to indicate that he was about to propose. Upon actually arriving, Alexander wanted to savour the beautifully romantic view for a few minutes before snapping the life-changing selfie. However, I was excited about the view and the company and wanted to immediately capture the moment with our obnoxiously long purple selfie stick.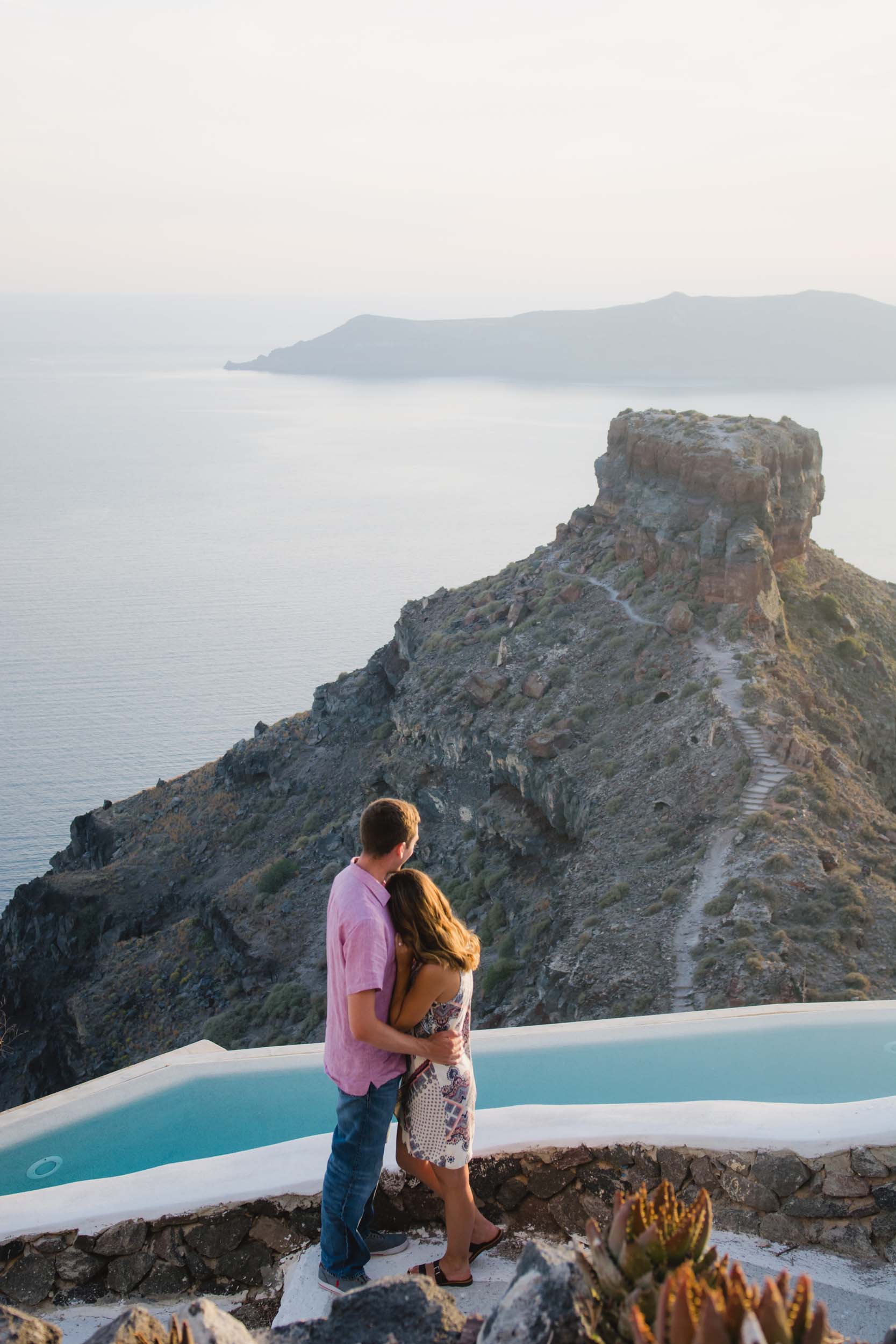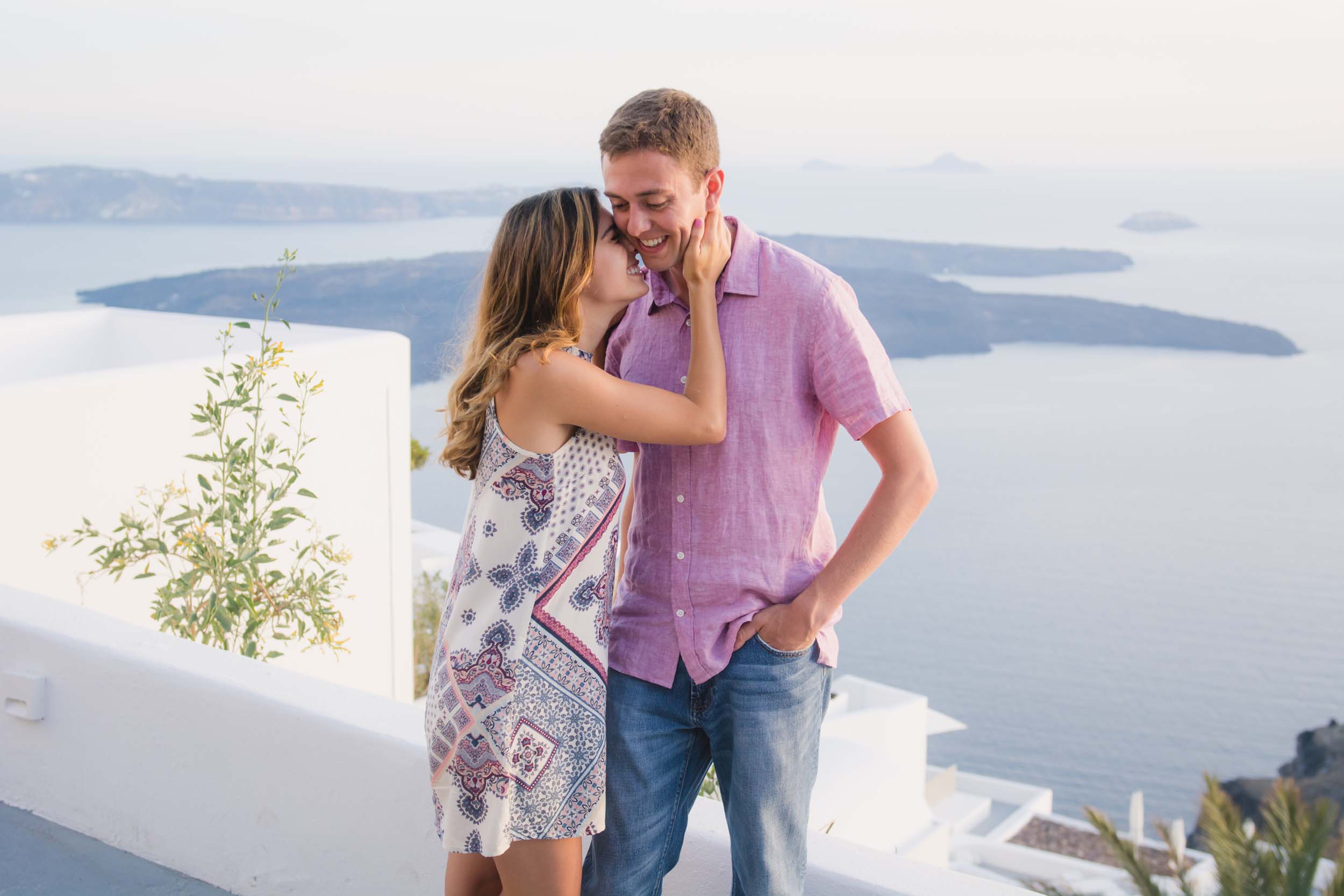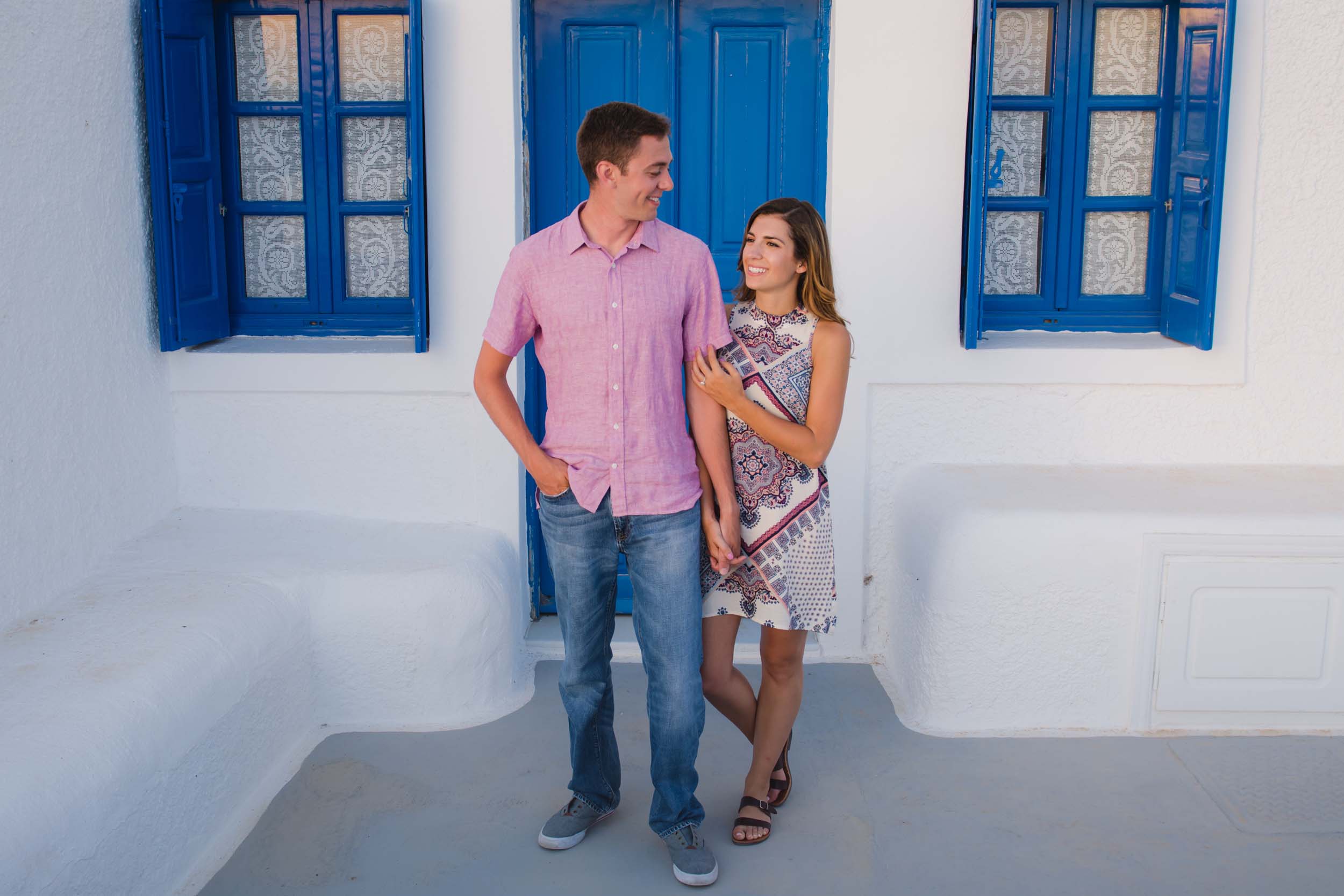 "Well, the rest is history – Alexander got down on one knee and it was the perfect proposal. But we still look back on those few selfies I took and admire Alexander's shocked pre-proposal face." – Arianna