See more: engagement – couples – love – Paris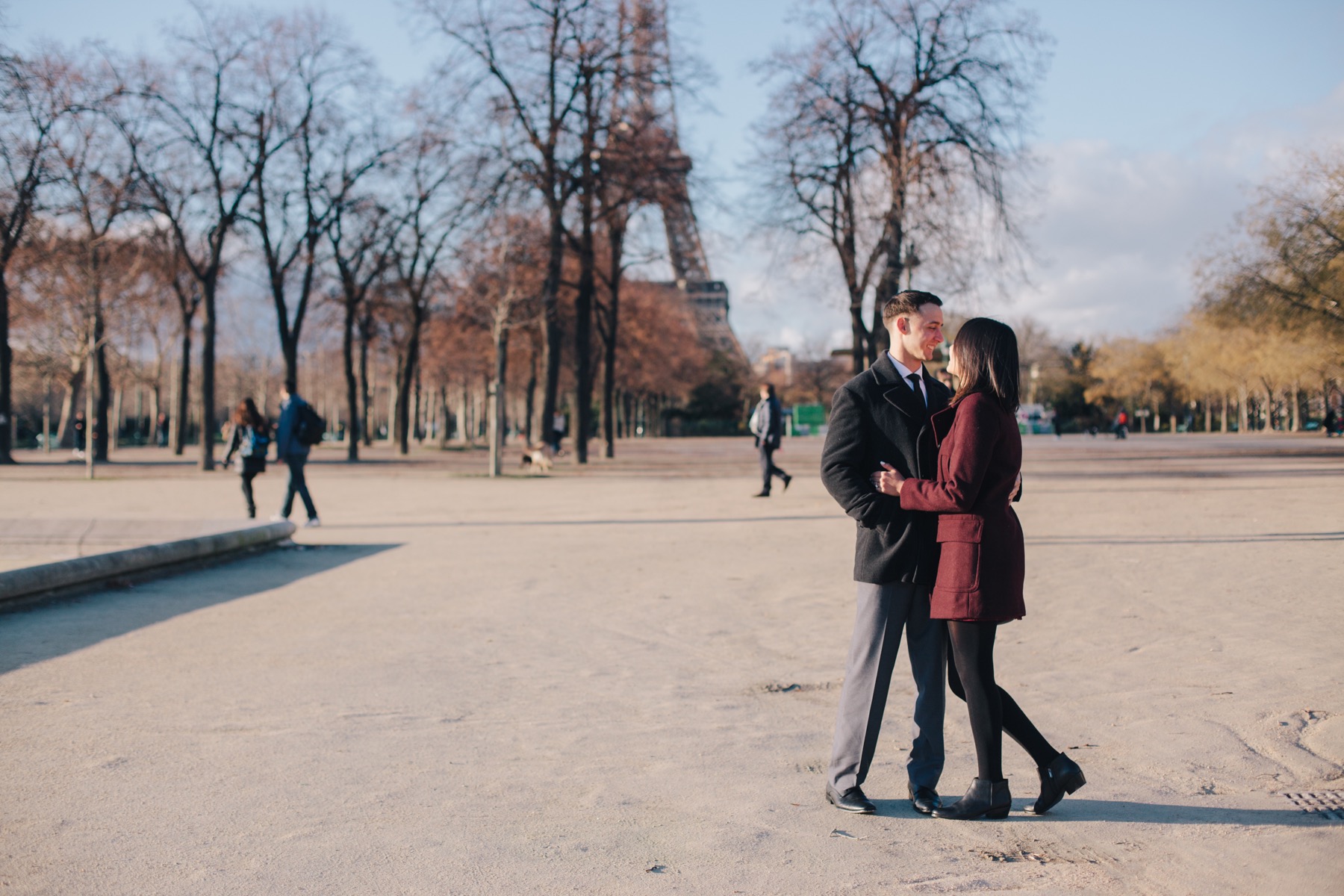 Sometimes spur-of-the-moment adventures can be even more exciting than planned-out getaways! Jetting off to Paris for a last minute vacation, Angelique and fiancé Jordan soaked up the rich Parisian culture waiting around every corner, and captured their engagement photos with Flytographer Gonçalo under the iconic Eiffel Tower.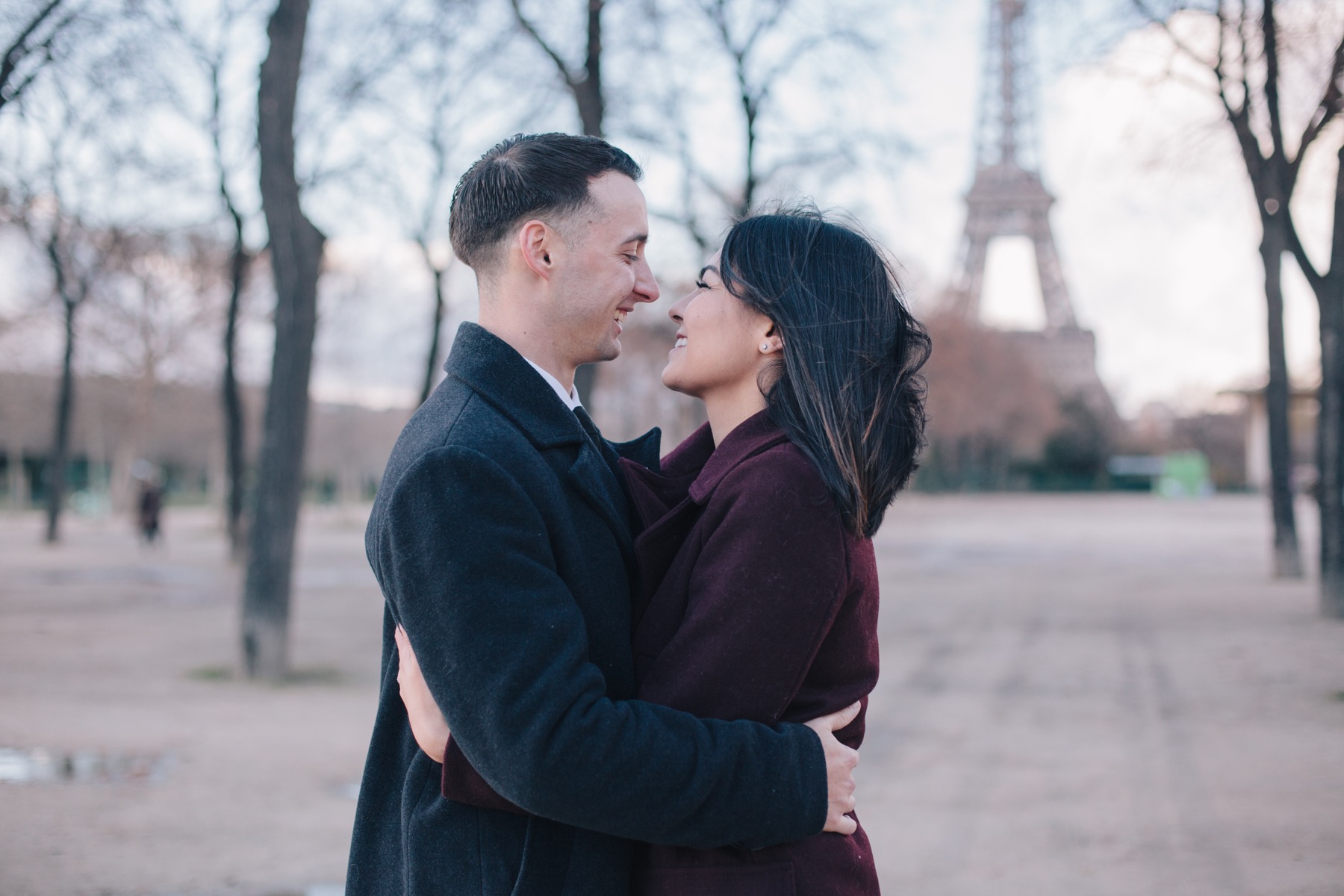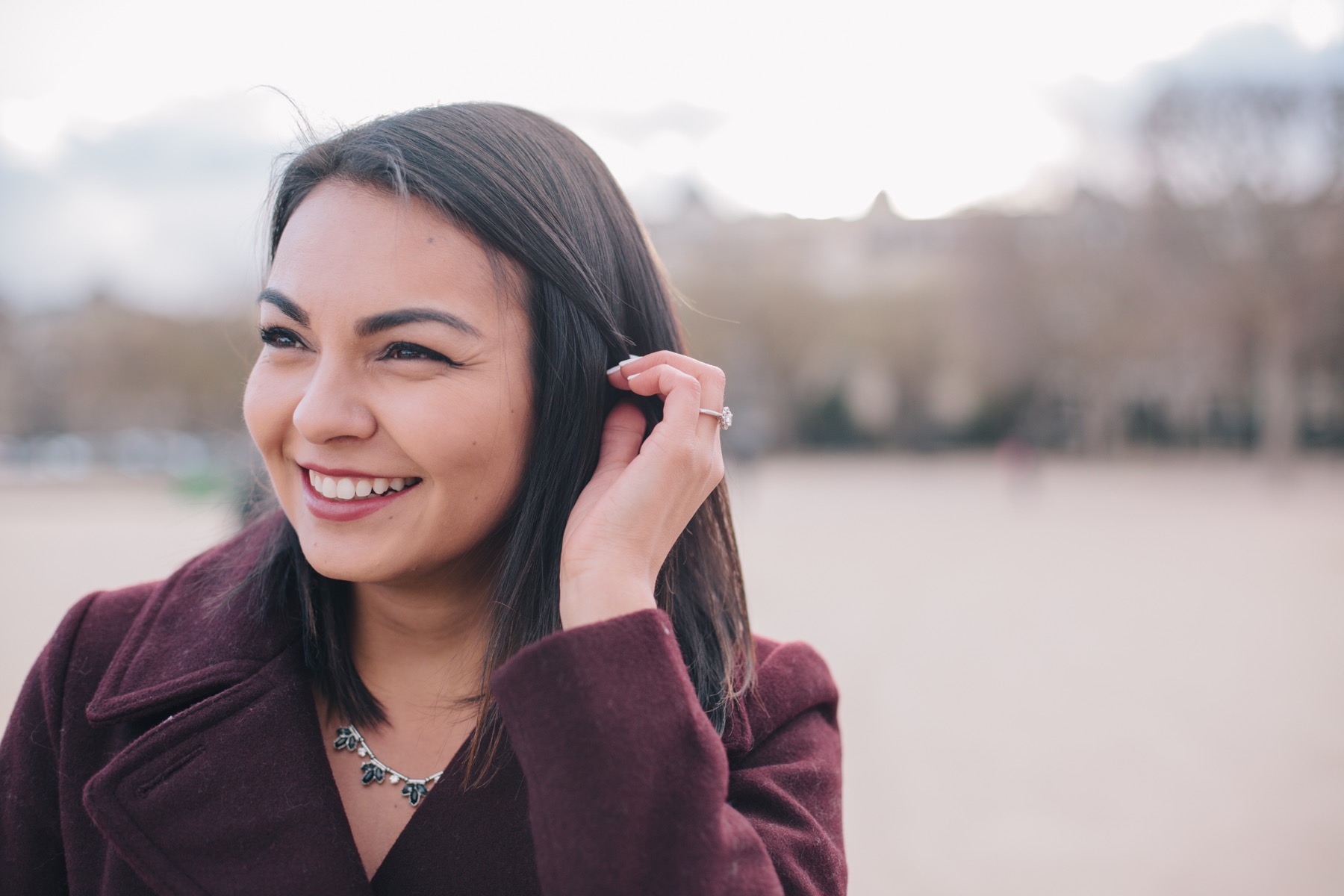 Their Story
Angelique: "My fiancé and I are currently in between some big life changes and thought it would be the perfect opportunity to explore more of the world. Within 3 days of this idea, we had researched places and booked our flights! It was an impulsive decision that led to a great adventure.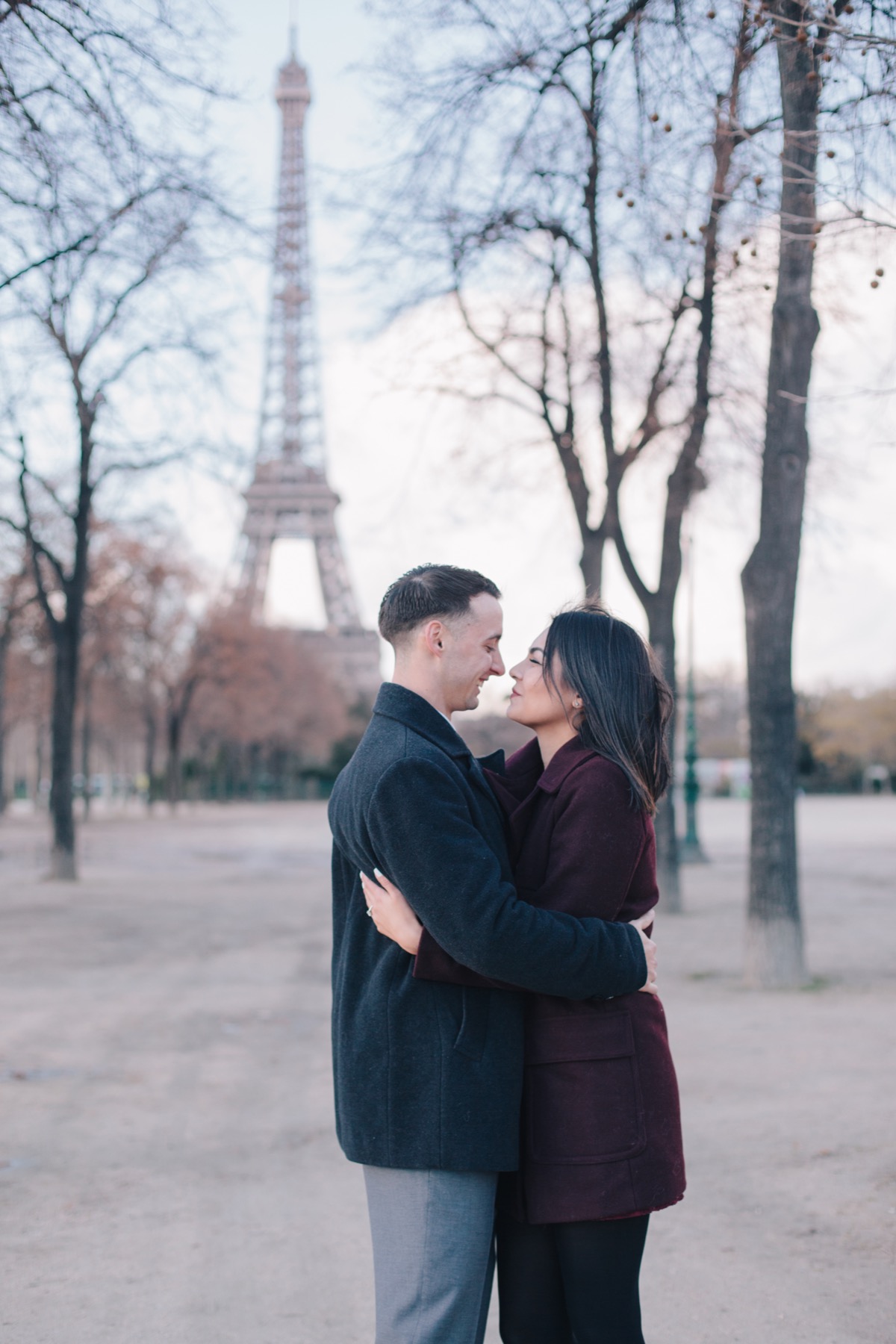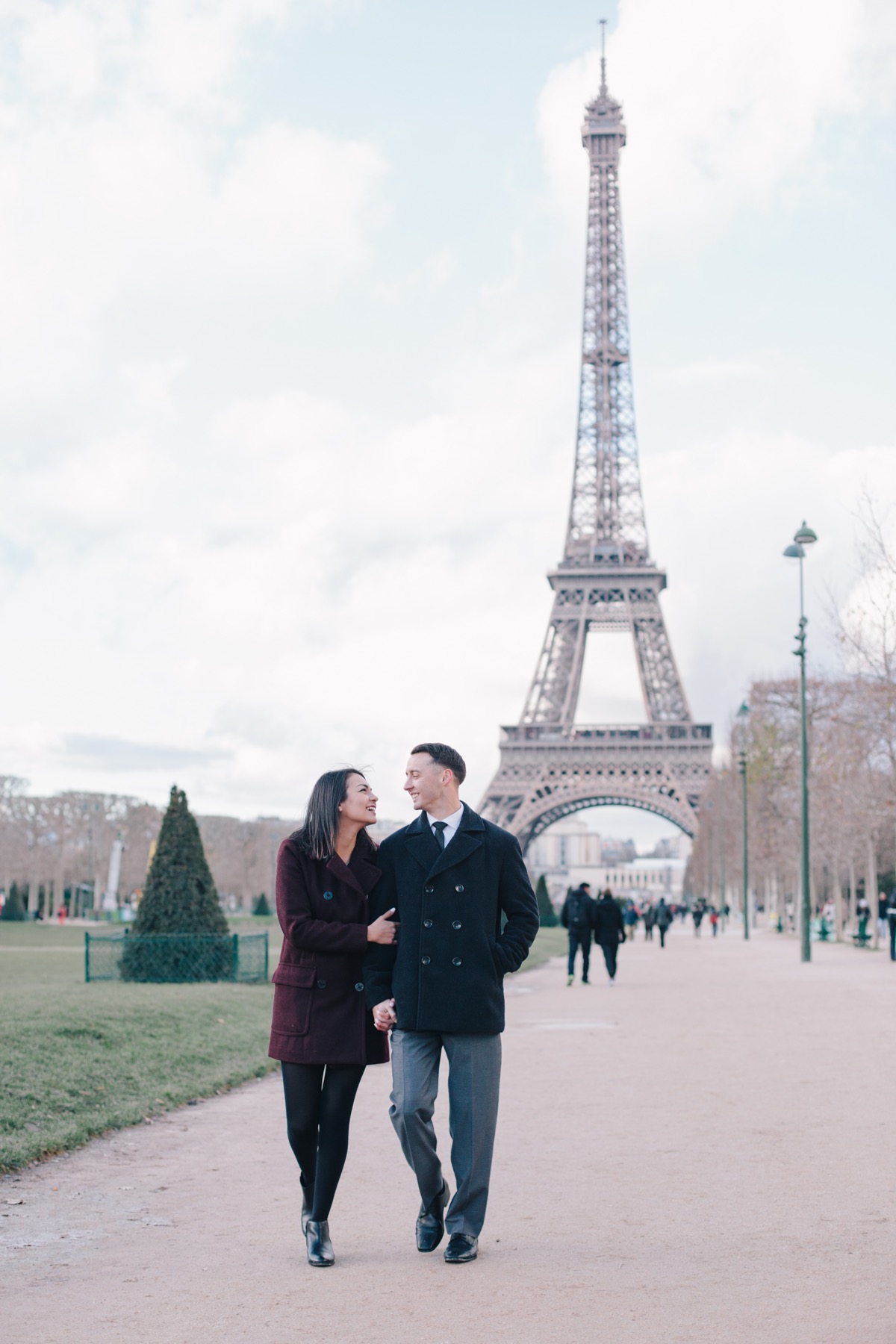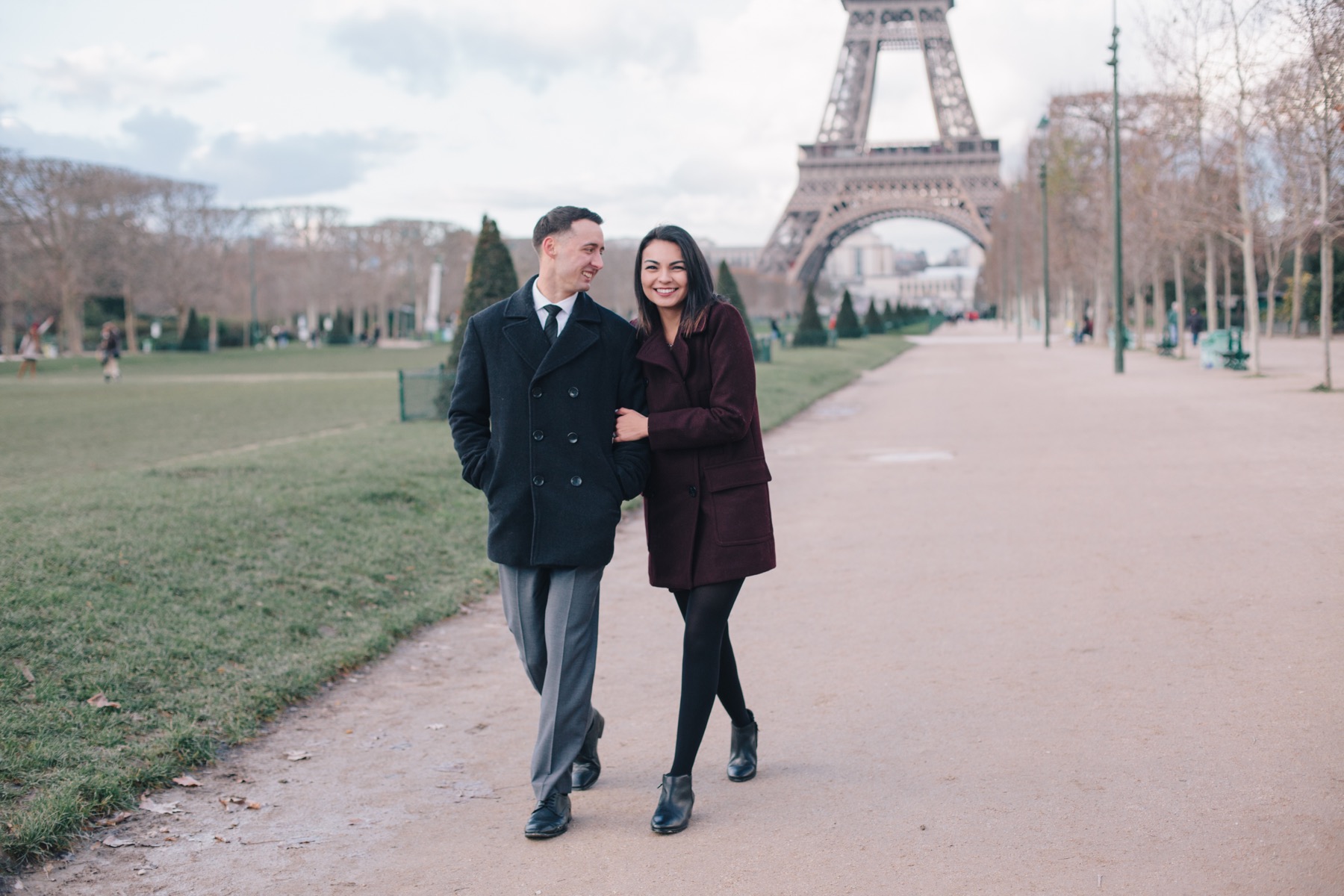 "The funniest part of our trip (or actually not so funny) happened the night after our photo shoot. We decided to try the restaurant in the Eiffel Tower, but the line for the elevator was far too long for my fiancé's liking, so we walked up the 668 steps – only to find that the restaurant on the first floor was closed, and the restaurant on the second floor was more of a snack bar than a restaurant. Remember this is at night during winter – so it's freezing cold and I am only in tights and a dress with a peacoat over. So we were more than a little hungry and cold, to say the least – but we did watch the sunset from the top, and we got our exercise in before we found came down and found a great restaurant a few blocks away.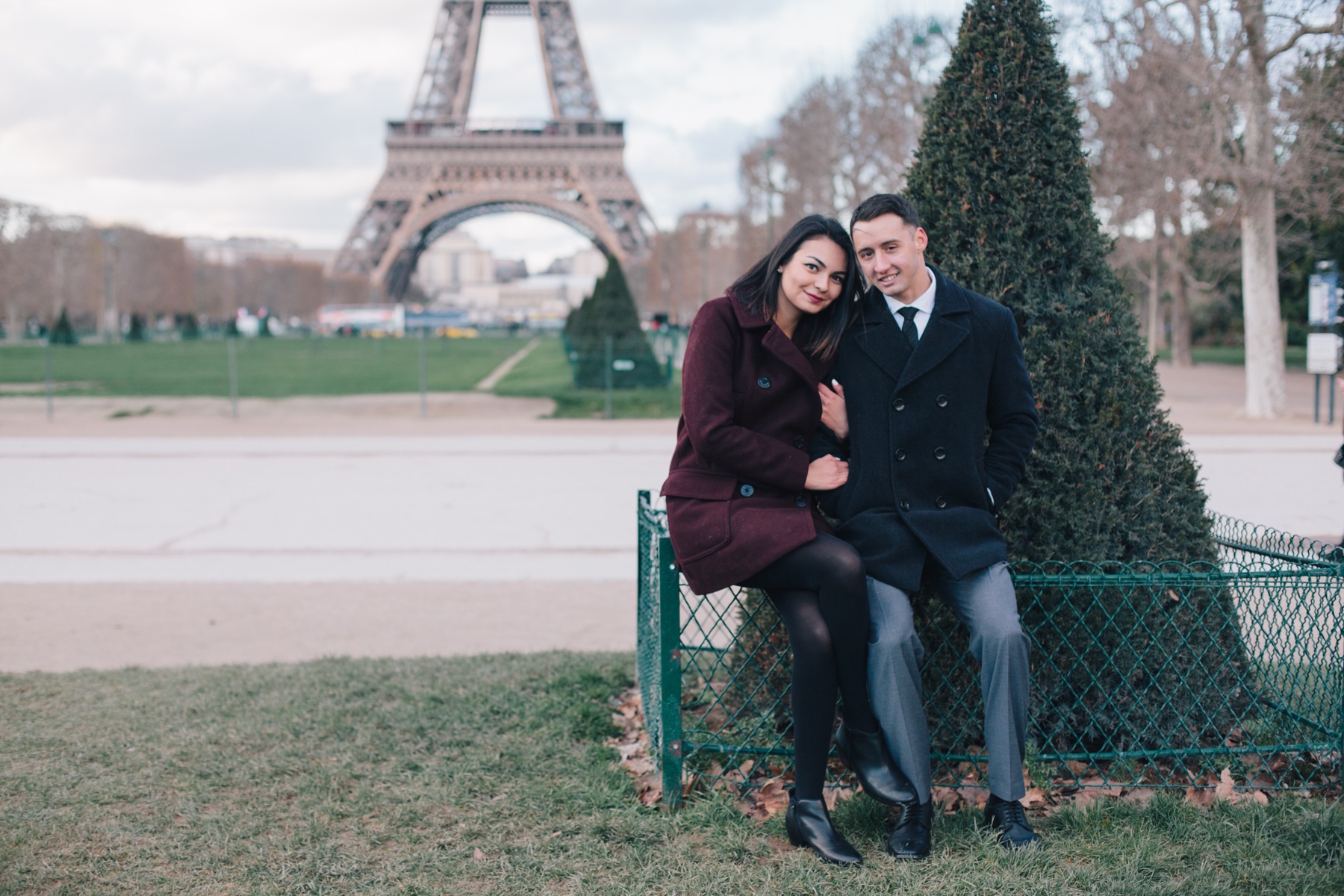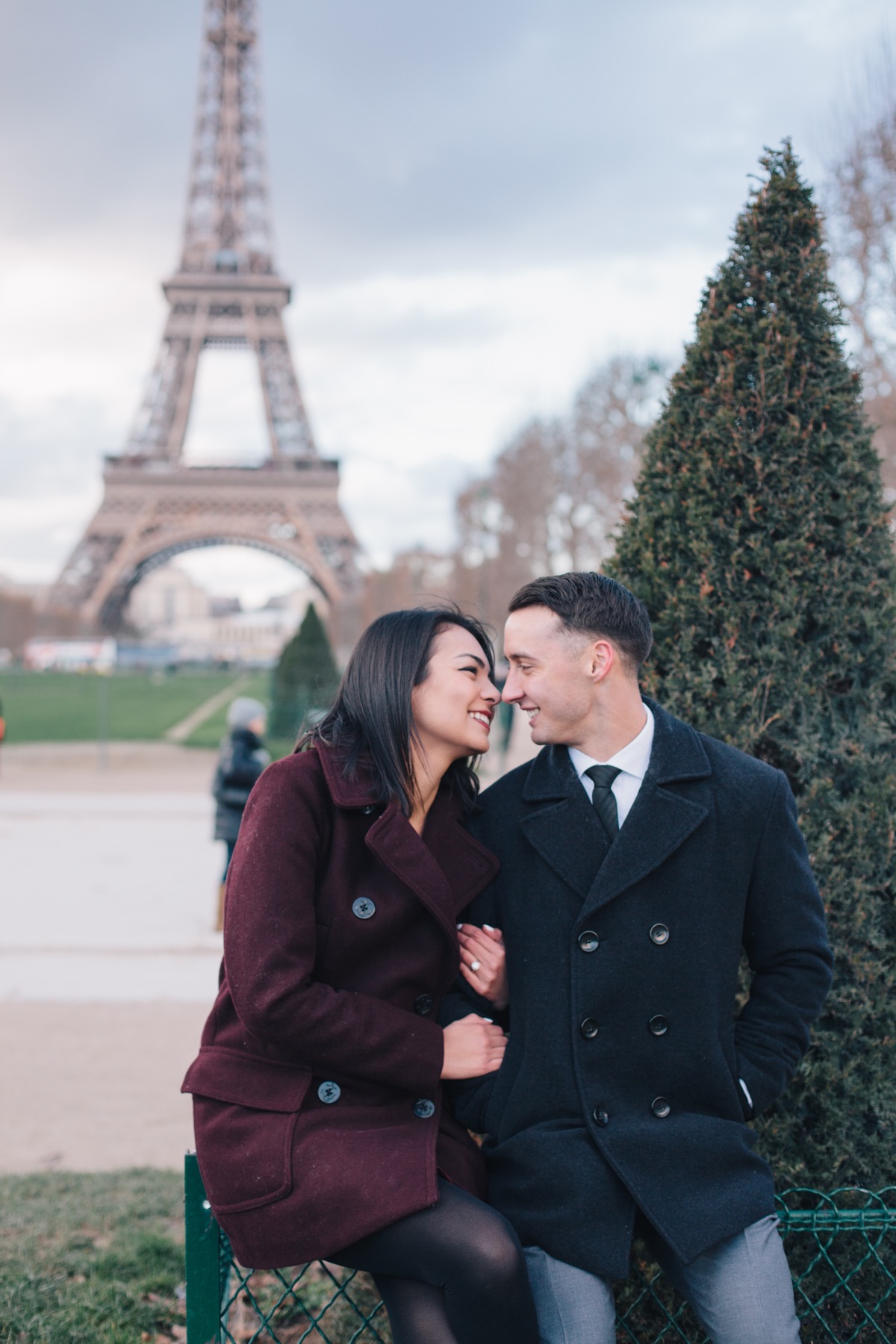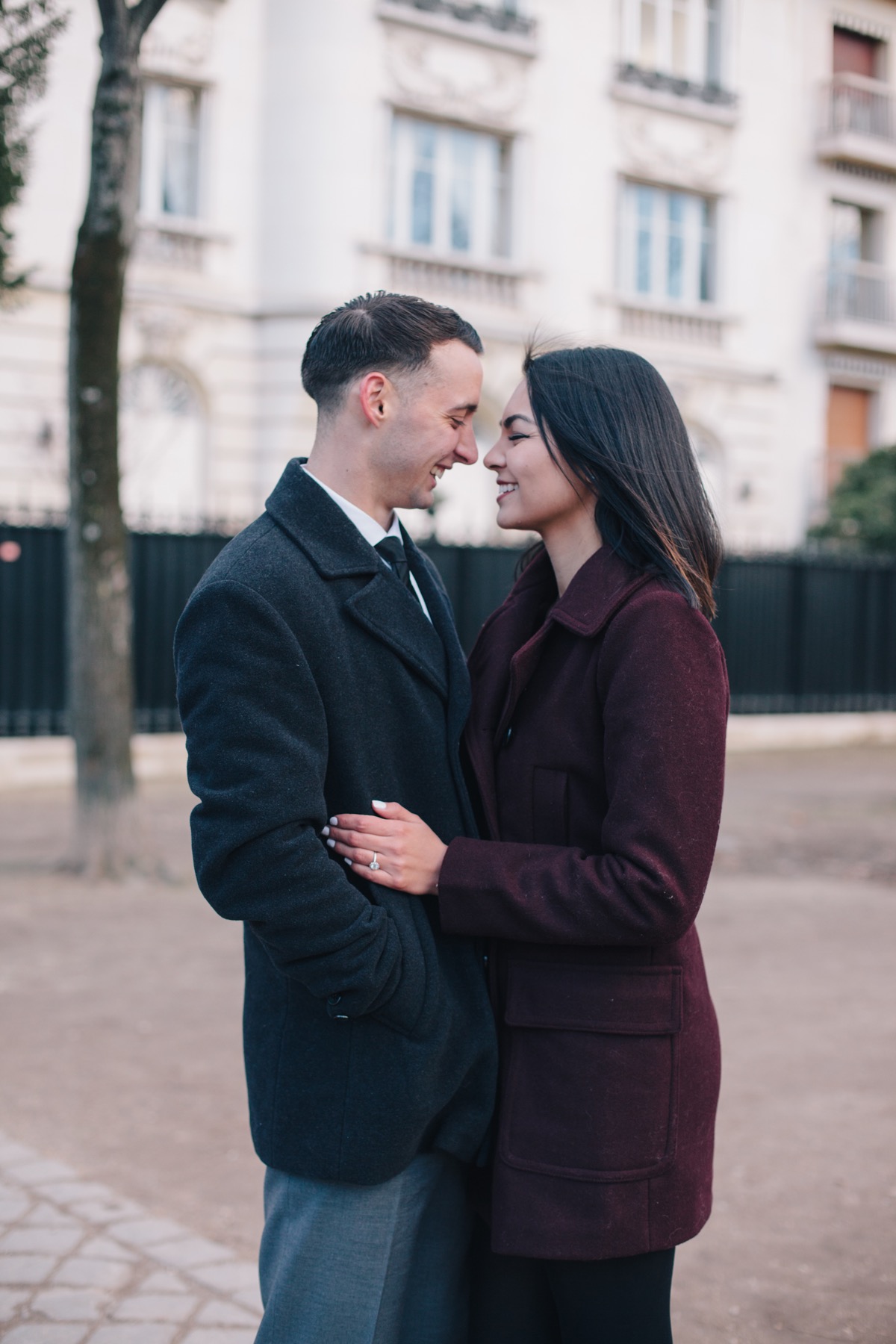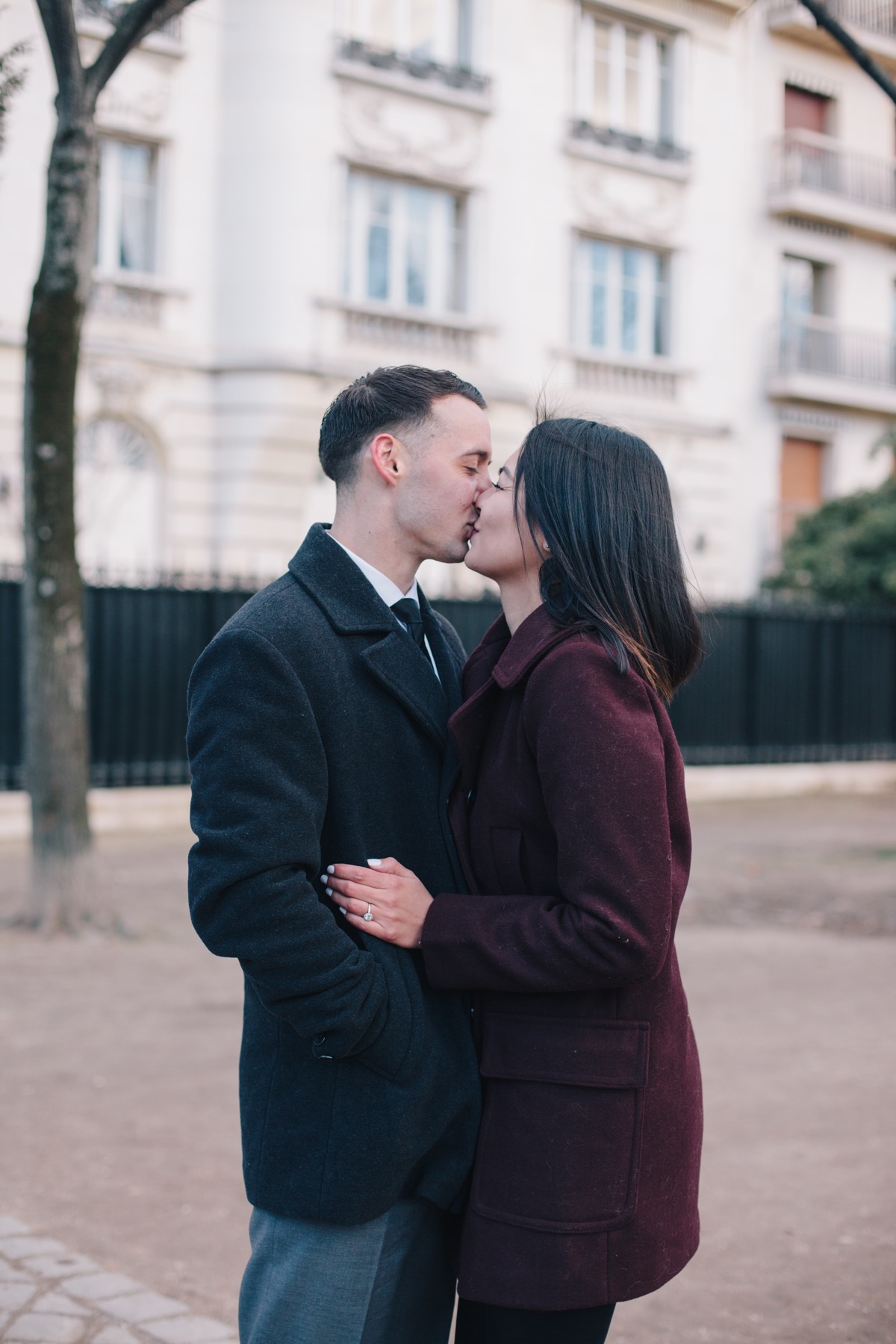 "My top tip for others traveling to Paris is to stroll away from the touristy areas as much as possible. Find a restaurant that doesn't have an English menu. Roam the streets without a map. It's hard to get lost because the metro system is so wonderful; there is a stop every few blocks. Try new things (we had frog legs and duck confit!). And don't let the small frustrations of traveling put a damper on the beauty of the city.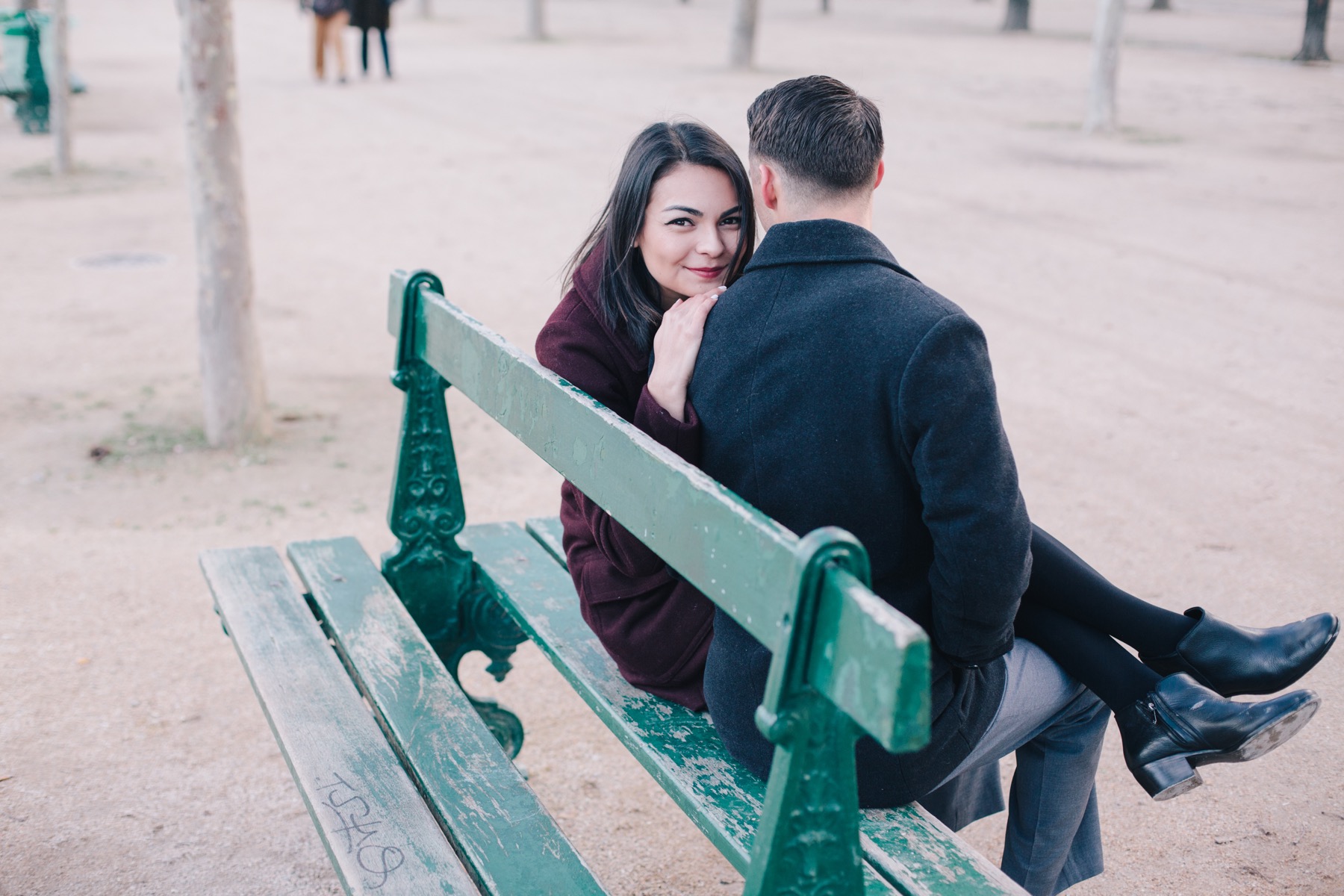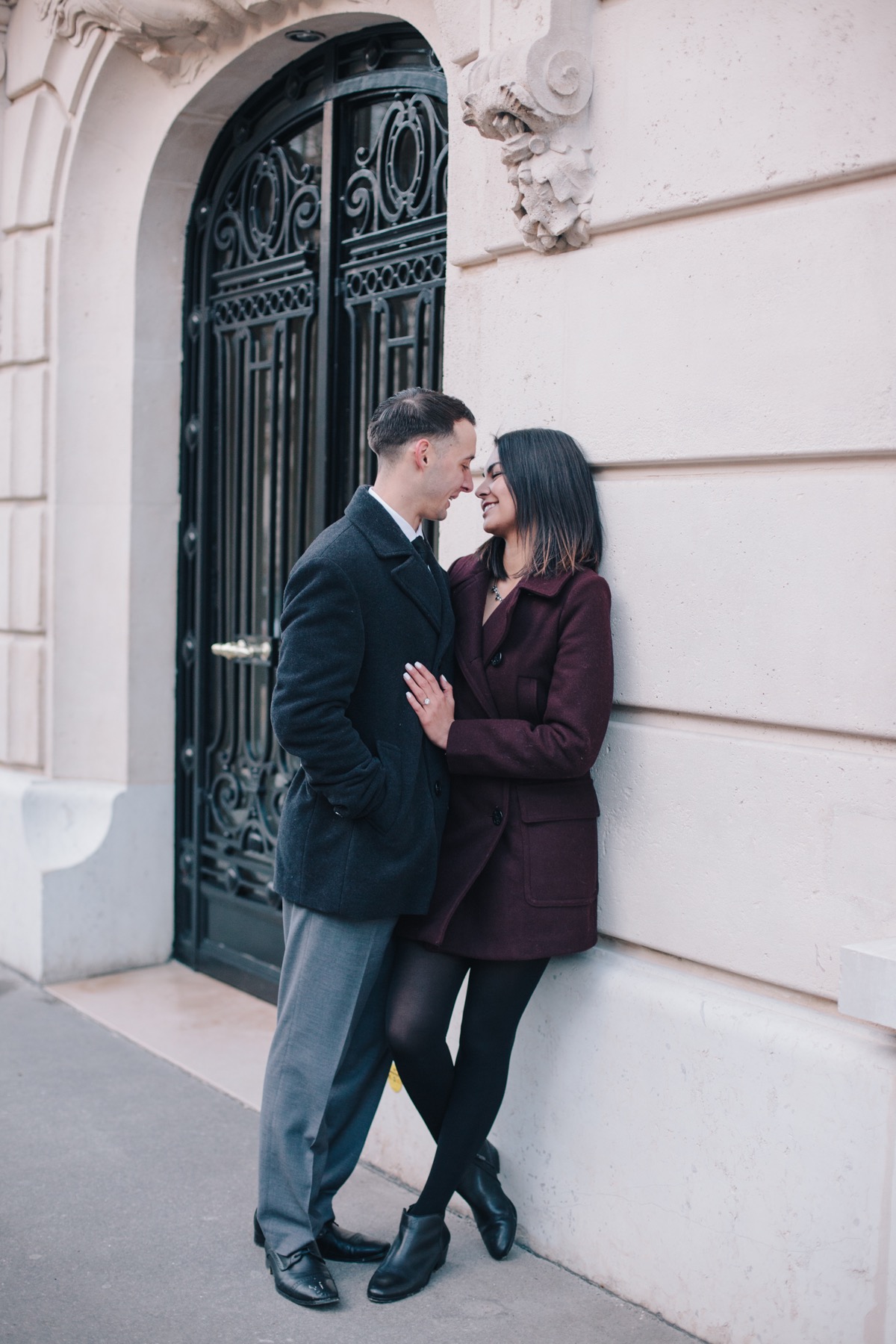 "All of my favourite memories in Paris came from just exploring and getting lost in the streets. Turning a corner to find good eats and beautiful architecture – it makes it hard not to fall in love with the culture."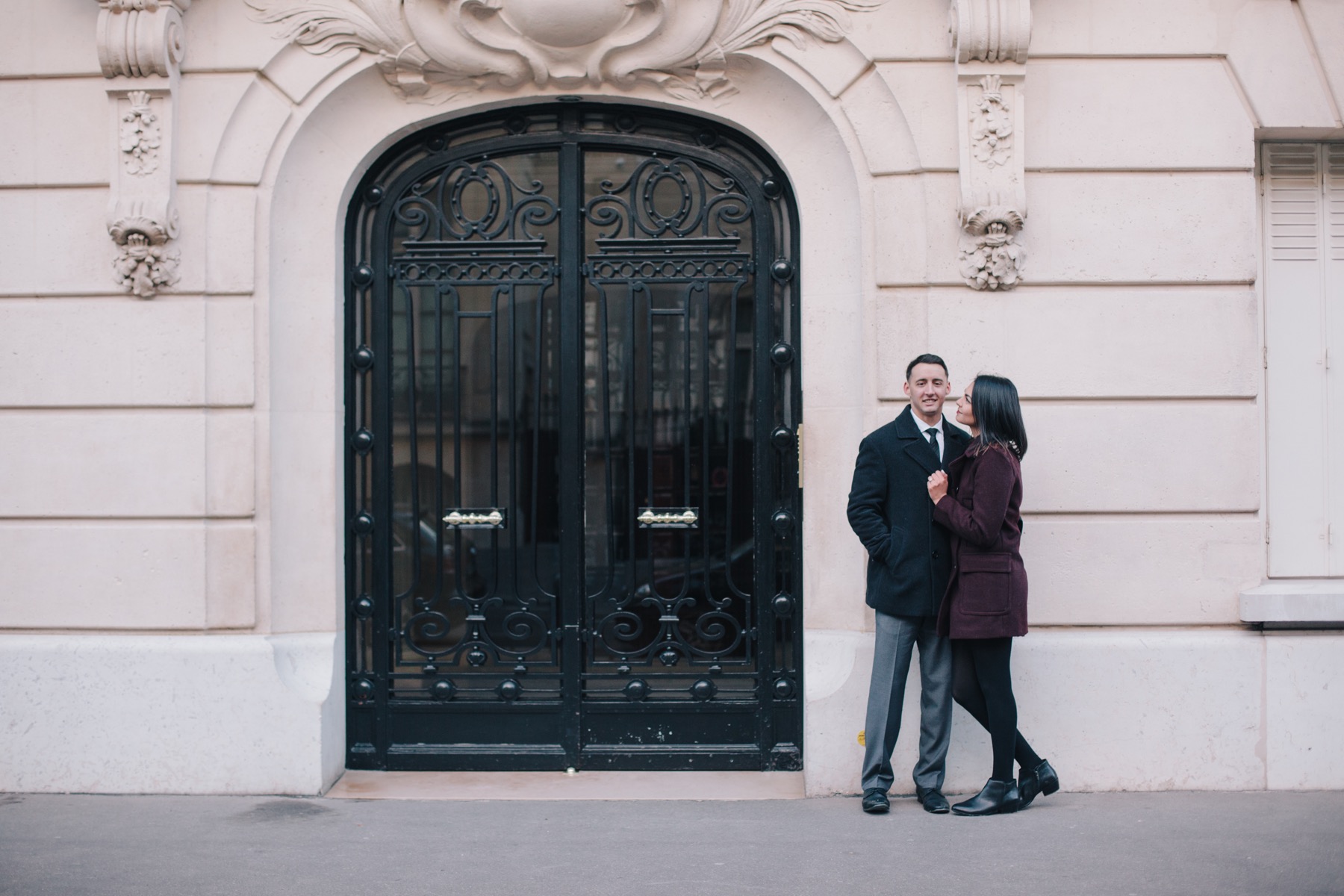 Flytographer: Goncalo in Paris
Looking to capture your next romantic adventure?