See more: couples – love – beach – honeymoon – Playa del Carmen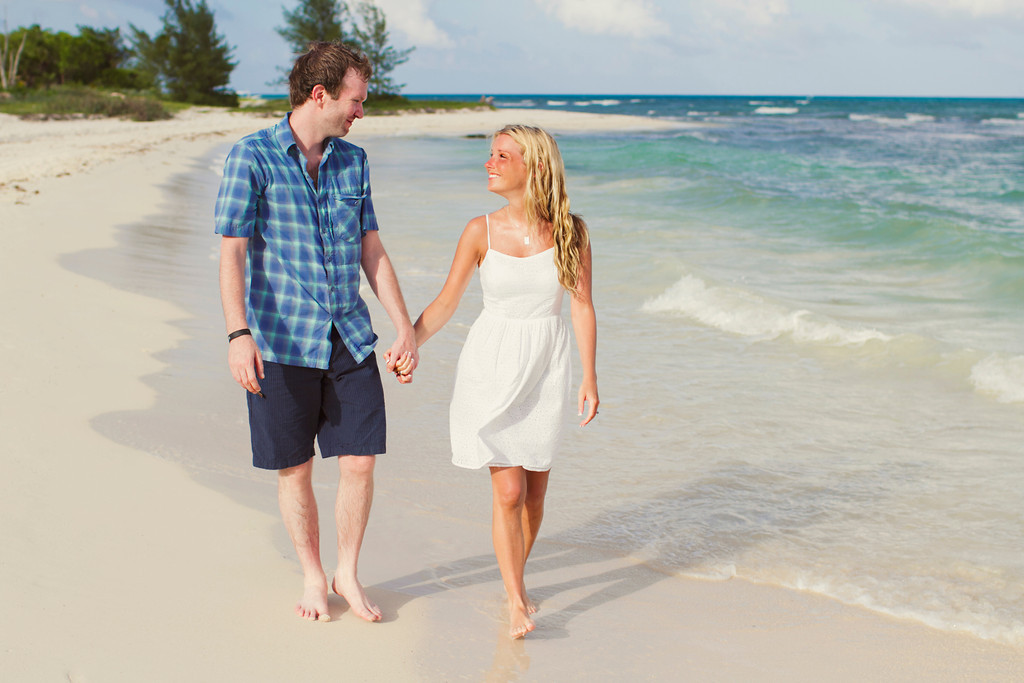 After falling in love with Mexico on a pre-wedding cruise, Britt & Aaron felt it was a no-brainer to return for their honeymoon. A friend suggested Playa del Carmen as the perfect beach getaway that was neither too touristy nor too remote.
As a wedding gift, Britt's sister had very thoughtfully given them a Flytographer shoot. They met their Flytographer, Mónica, at the Grand Coral Beach Club for a romantic stroll by the surf.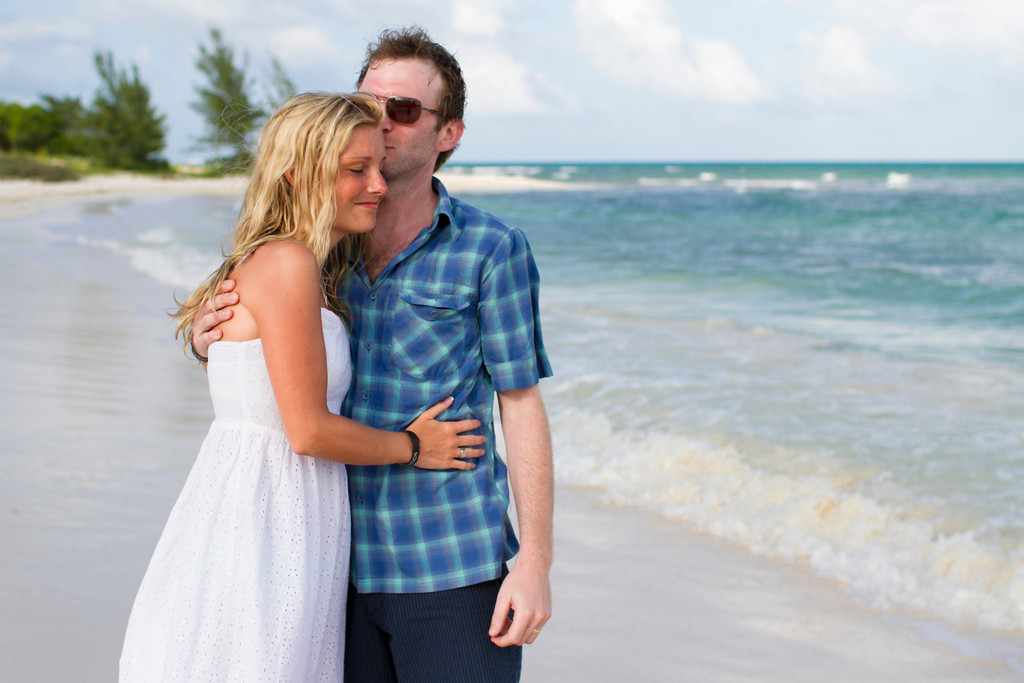 "Aaron & I met as young working musicians, and quickly became colleagues and friends. Although I lived in Nashville, Tennessee, and Aaron in Birmingham, Alabama, we remained close friends while regularly working in bands together. I moved to Birmingham in 2011, and as we started working together more, our relationship blossomed into a romance.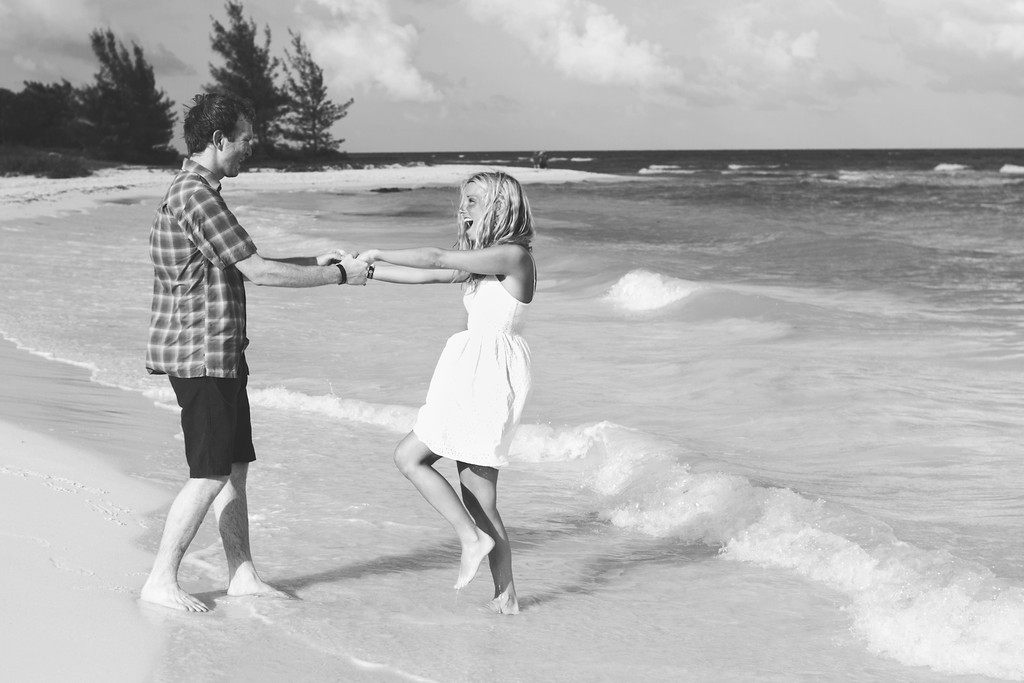 We stayed at the Sandos Caracol, an eco friendly friendly resort that offers pools, a world class spa, Mayan ruins on site, bikes and trails, nightly shows, and beautiful beaches. It was also just a quick cab ride into town to soak up the local culture.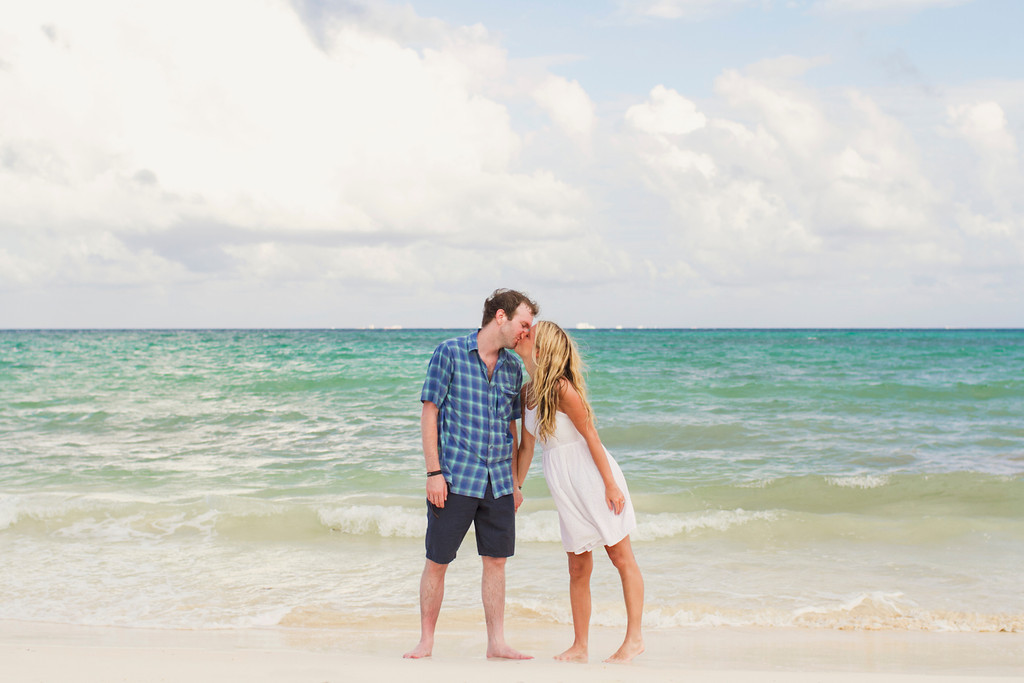 A highlight of our trip was all the wildlife! Aaron fed fruit to the tropical birds on our balcony, and also hand fed his favourite new creature, the Coati, which wander around the resort. While lounging at the pool, I was overjoyed on two occasions when a group of monkeys emerged, one with a tiny baby monkey riding on its back. We are such devout animal lovers, it was even a pleasure to see the many cats that lived on the grounds! It was truly paradise, and we are so glad we chose an eco friendly resort.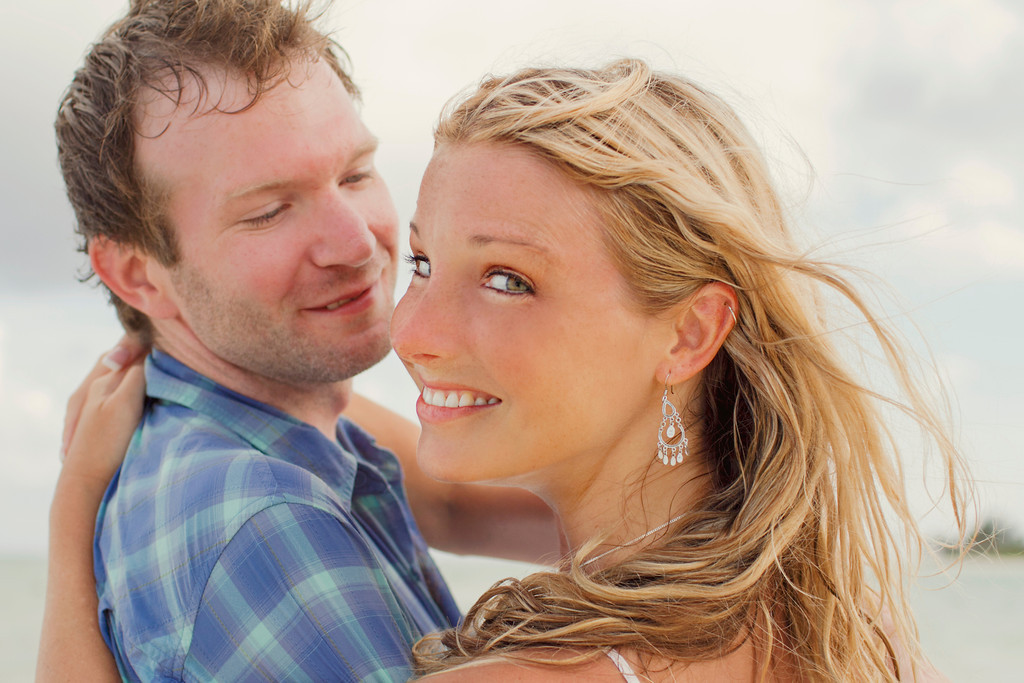 Another highlight of the trip was the photo session with Flytographer, a thoughtful gift from my sister. Mónica was amazing – she put us right at ease, and helped guide us through the process of making beautiful photos. We are so grateful for these gorgeous photos of this dream vacation. What a blessing to have beautiful memories, and not just iPhone selfies!" – Britt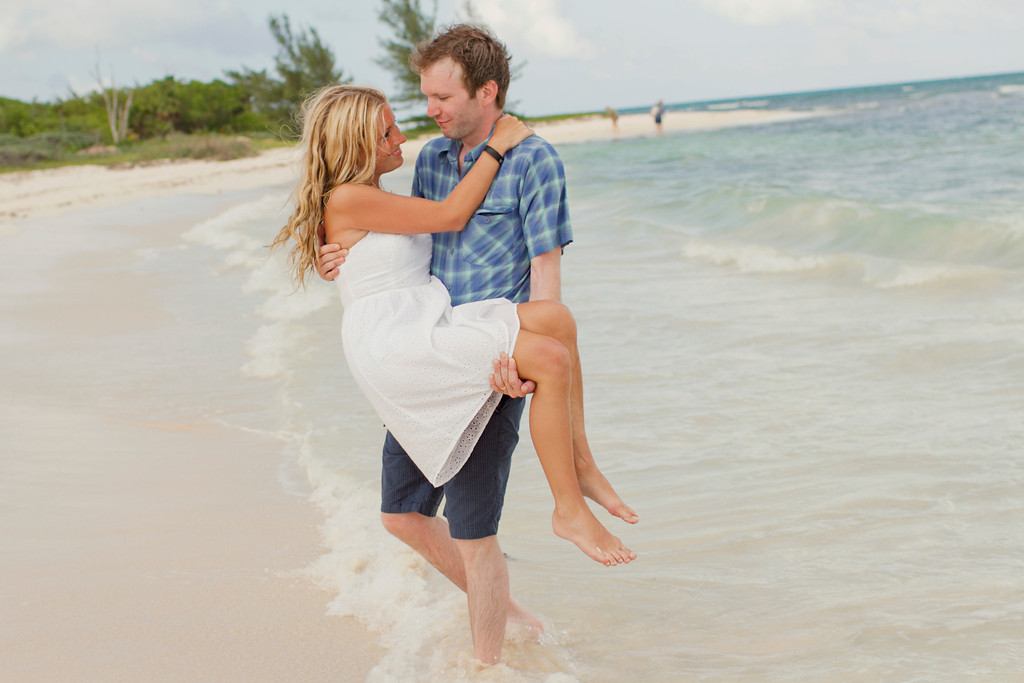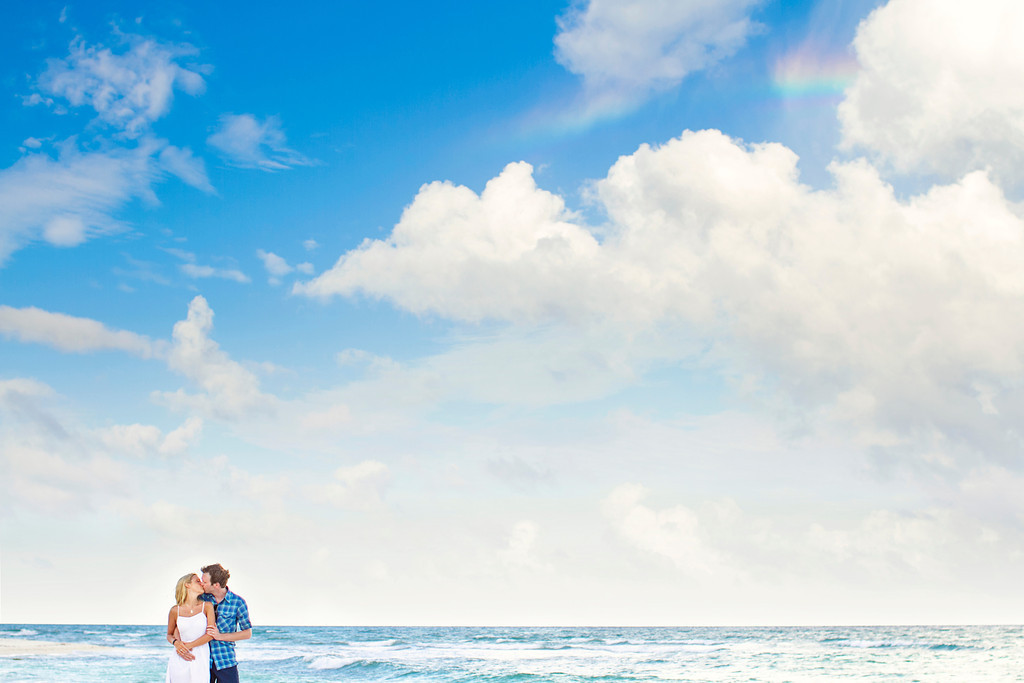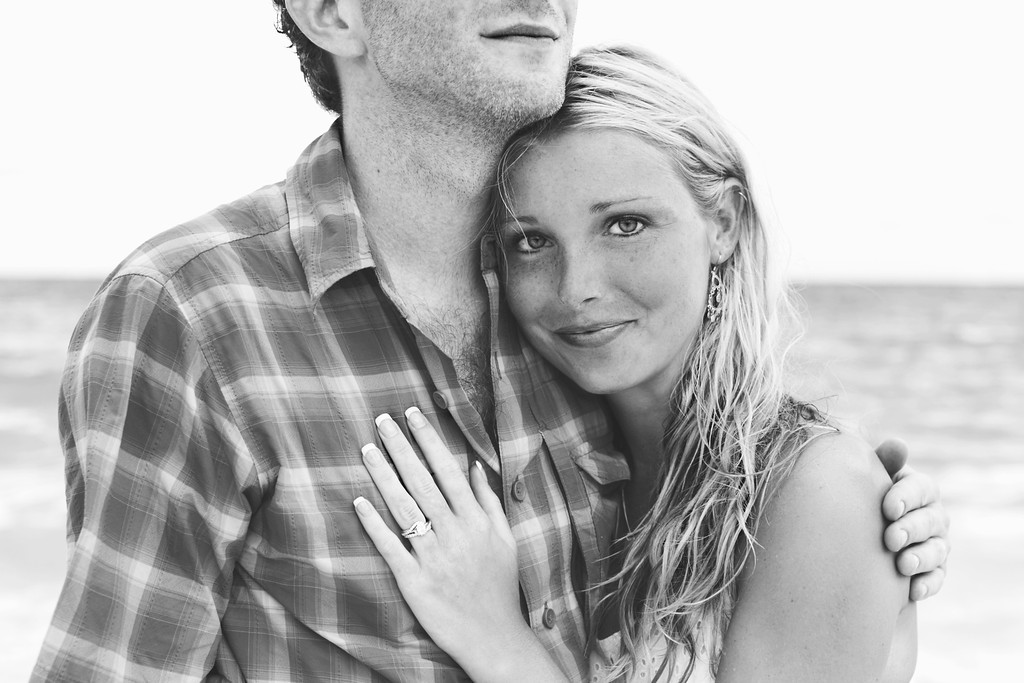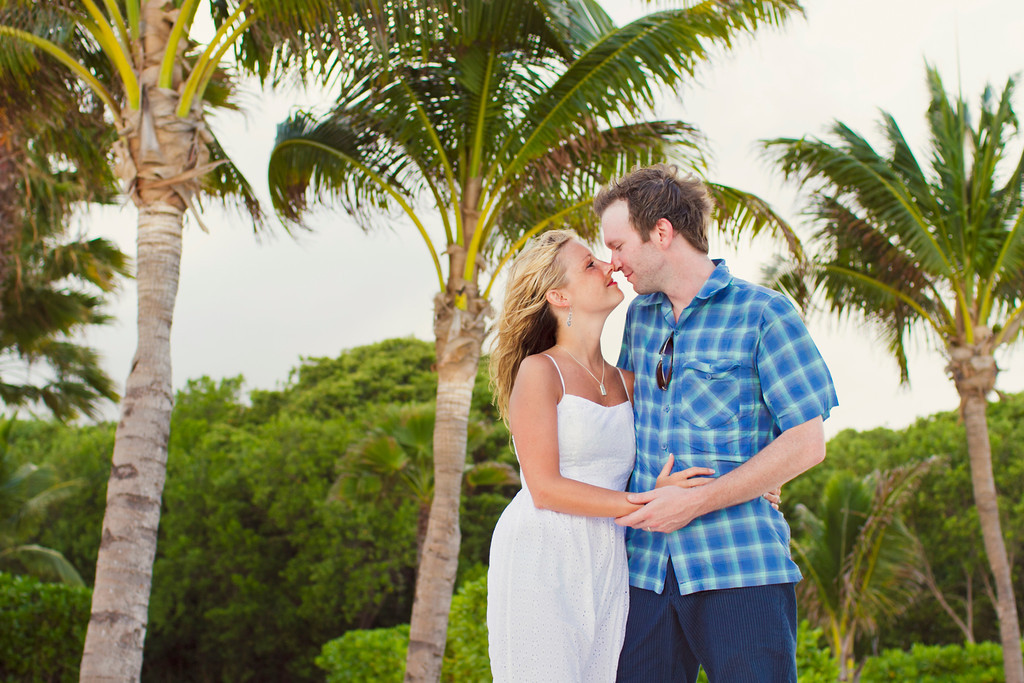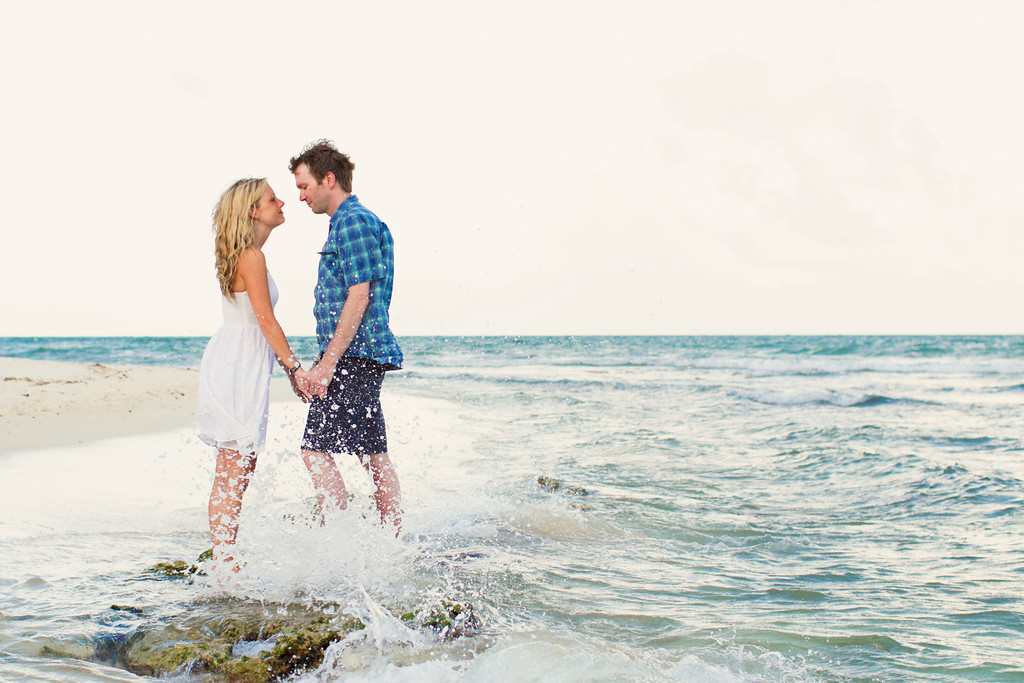 Congratulations, Britt & Aaron! We wish you all the best for your wedded happiness. xo
---