With only a few days away from Valentine's Day, Gina & Leopoldo have melted our hearts with their sweet love story and charming personalities. What could be better than a romance that begins (and continues) in Florence, Italy?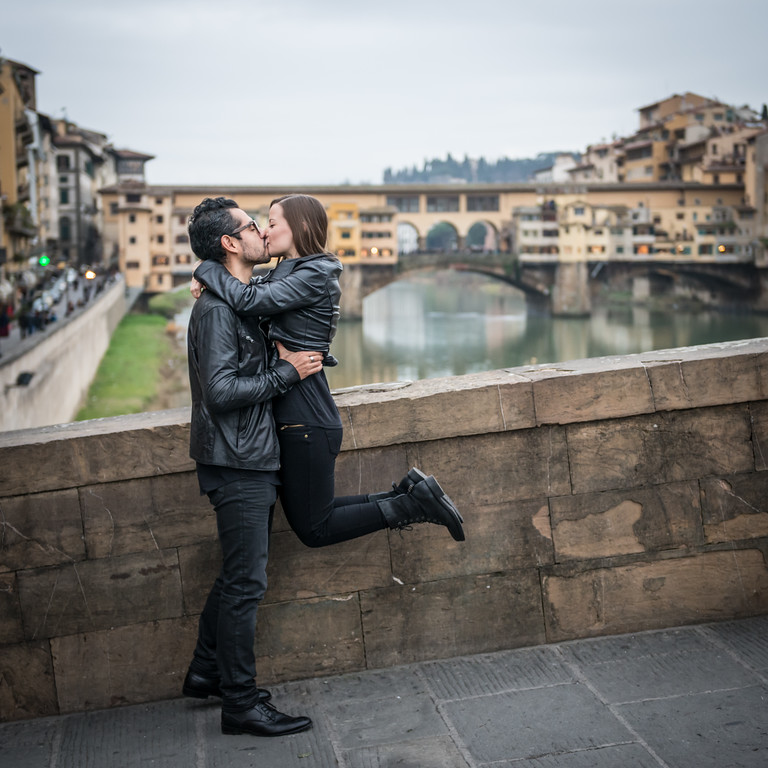 "Back in 2009, we met as students in Florence, Italy. We were both studying abroad at an international design school, but Polo was originally from Mexico City and I was from Detroit, MI. We quickly became good friends and grew closer throughout the semester. We had 2 classes together and got to know each other better over bagels & coffee everyday on our lunch break. By the end of the semester, we had a unbreakable bond that was truly unforgettable. We remained long-distance friends for years, keeping in touch through technology, but when Polo finally decided to come visit me in Detroit, our friendship turned into a beautiful long-distance relationship. Fast forward a bit, and in April 2014, Polo asked me to marry him. He proposed to me with the most beautiful ring that he designed himself, inspired by the Duomo in Florence. I instantly said yes, and we immediately knew that we wanted to get married where we first met, in Florence. Months later, we moved back to Florence together and started planning our wedding and our life together. So naturally, we had to capture our beautiful story and our engagement where it all truly began." – Gina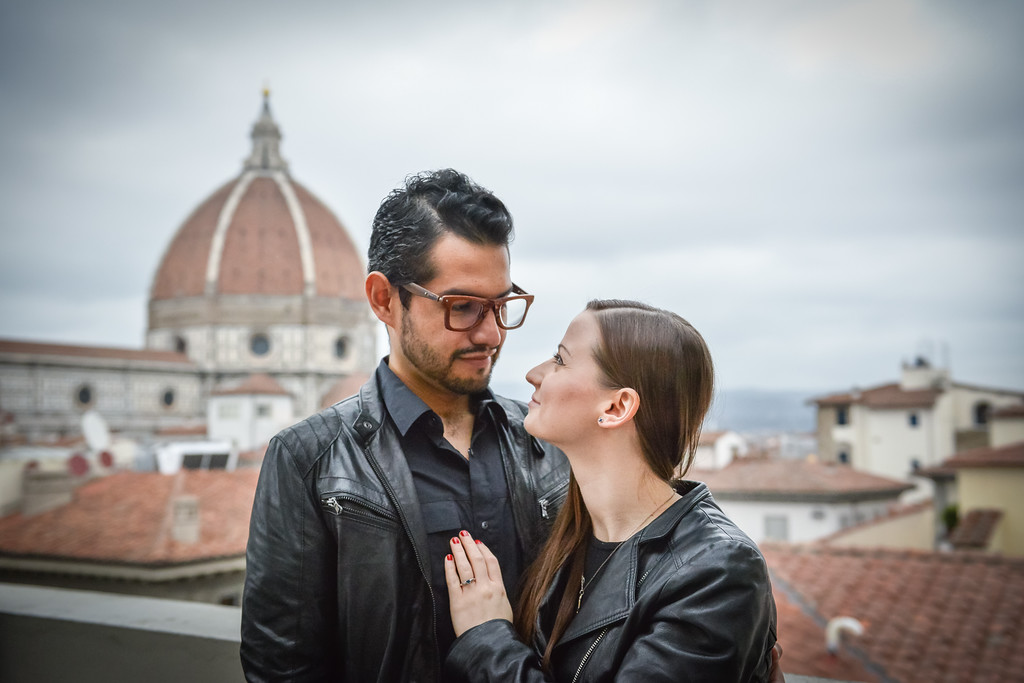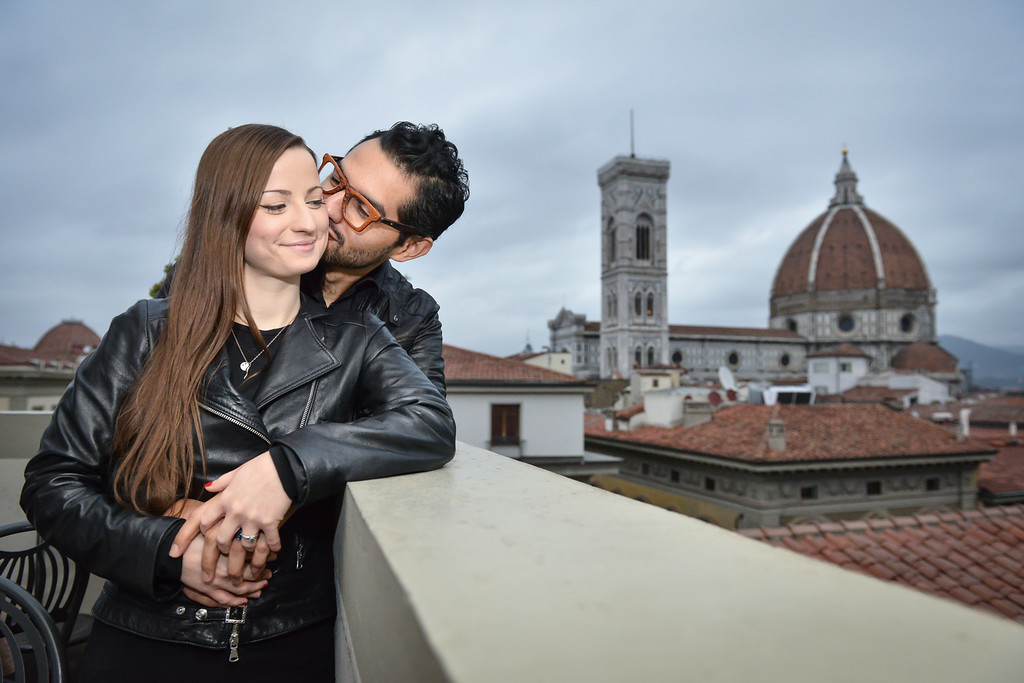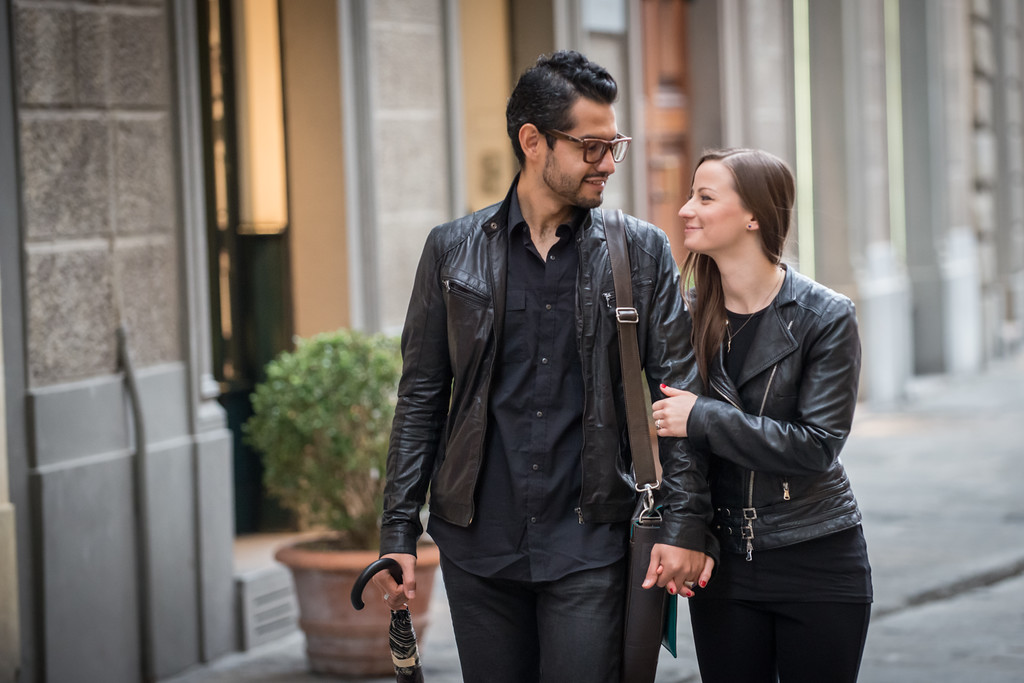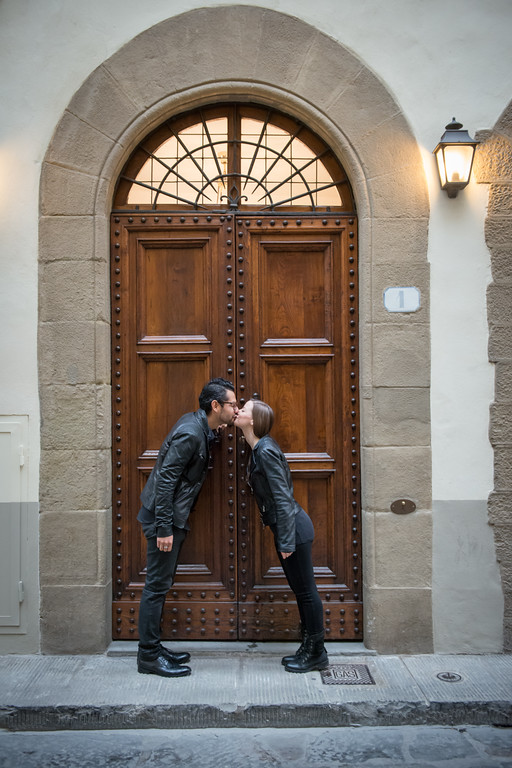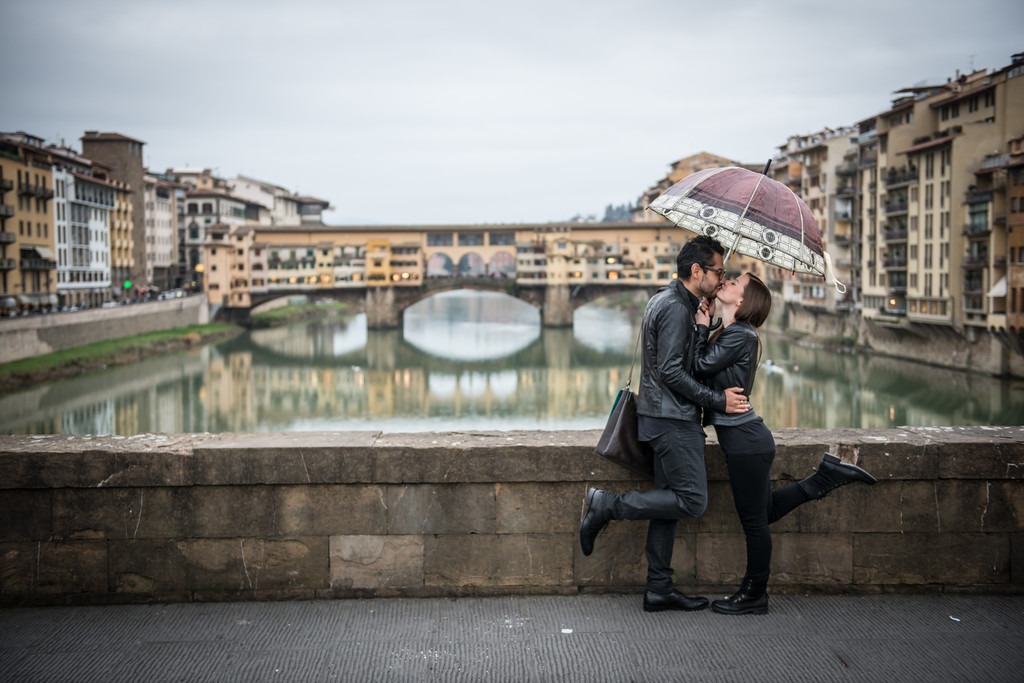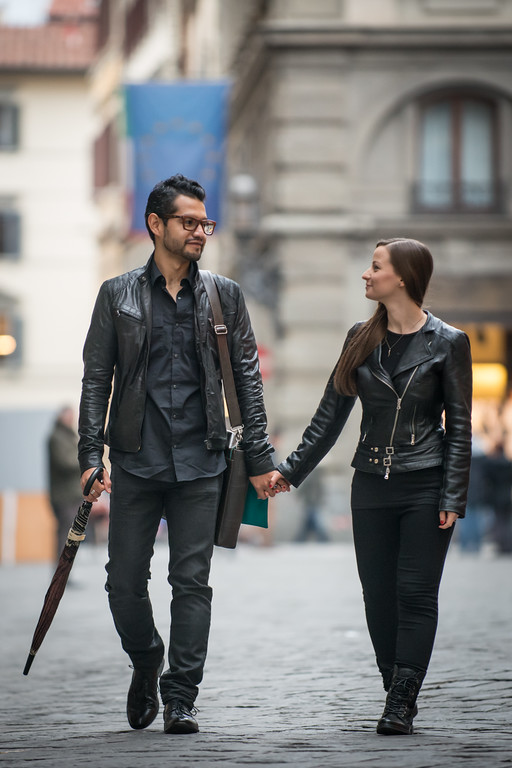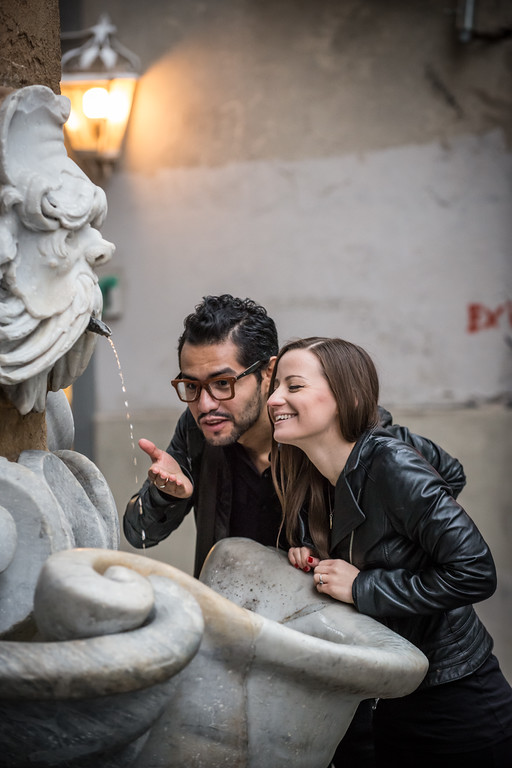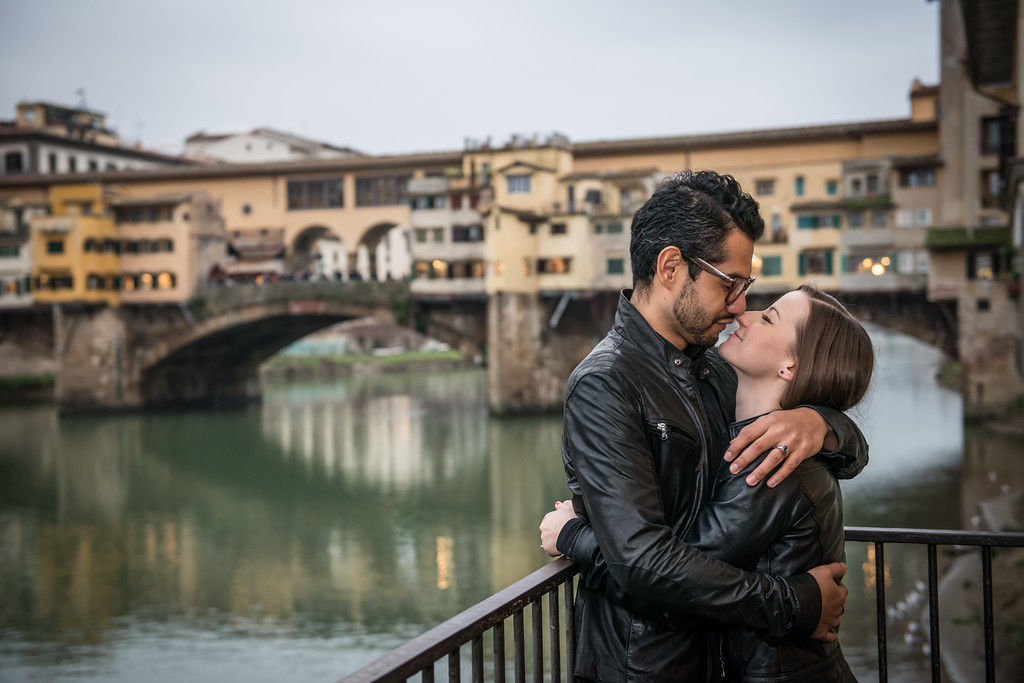 The couple also had glowing reviews for their Flytographer, Alberto:
"We absolutely loved our photographer Alberto! Not only is he super talented and inspiring, he also made us feel really comfortable during the shoot, and gave us a few good laughs along the way! Alberto even took care of a sticky situation at the beginning of our photo shoot. We decided to start at a busy rooftop cafe with a beautiful view of the Duomo, although we understood that there might be a potential problem with taking photos there. While we all called to ask permission beforehand, we still had an issue with the waitress on the rooftop. She wanted us to leave, but he talked to her and the management, explained our story and reason for being there, and got everything settled beautifully so we could continue our photo shoot. We were thrilled and extremely impressed. He was determined to get our exact ideas captured. And though we had to wait an extra 30 minutes for the perfect spot to open up, he didn't rush us, and even got us a coffee while we waited! It was actually the perfect way to get comfortable before our shoot. We had so much fun, that we even plan to invite Alberto to our wedding! (As a guest, of course!) We can't thank him enough, and Flytographer, for our wonderful photos and experience." Gina & Leopoldo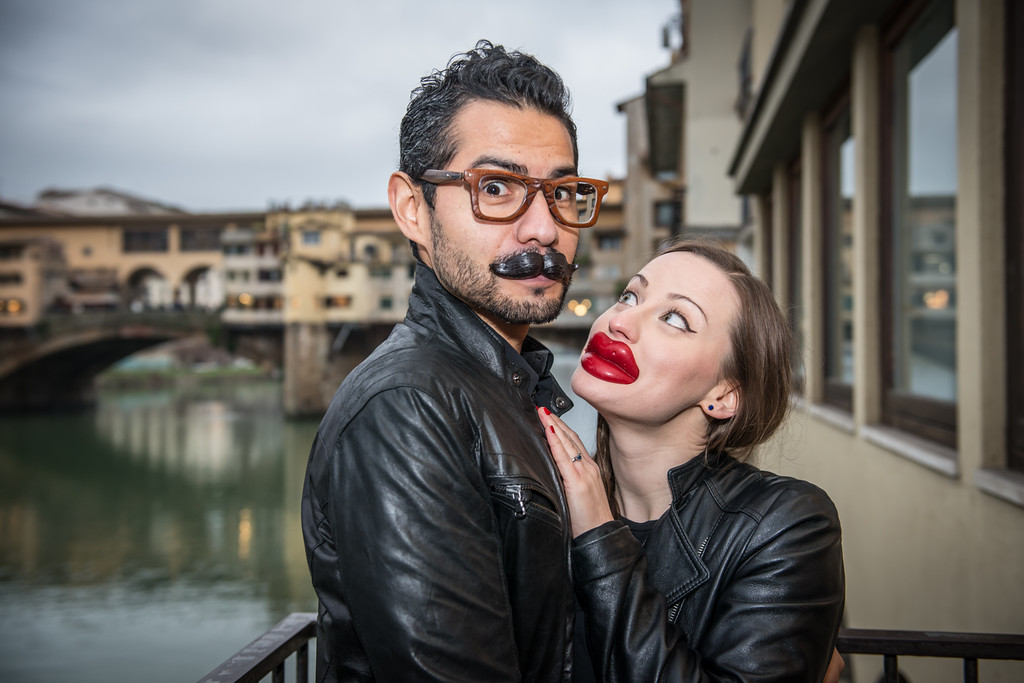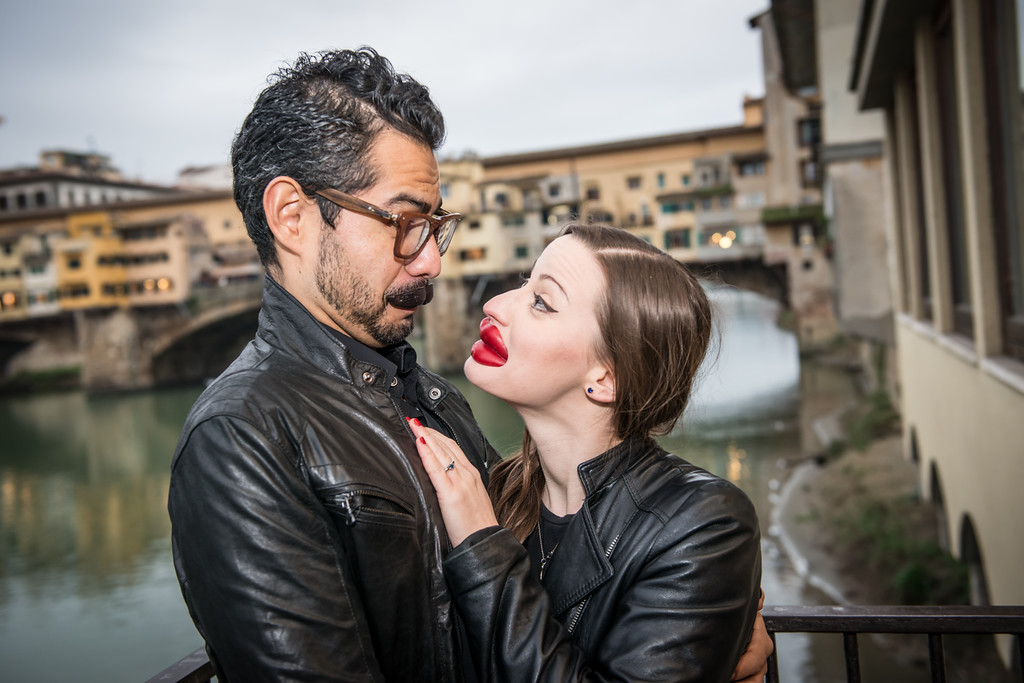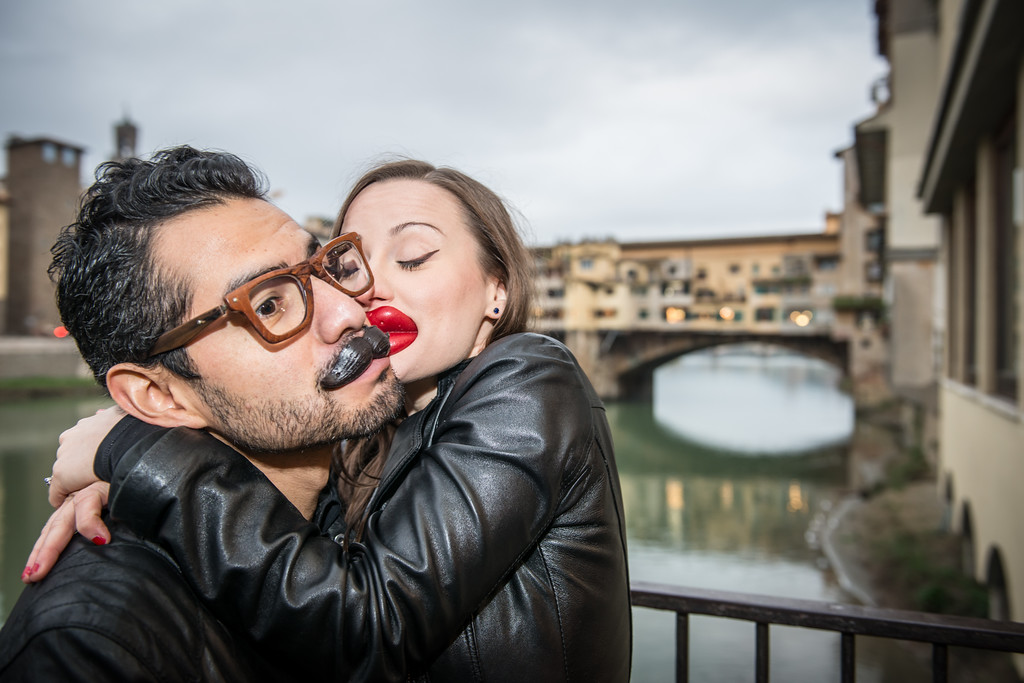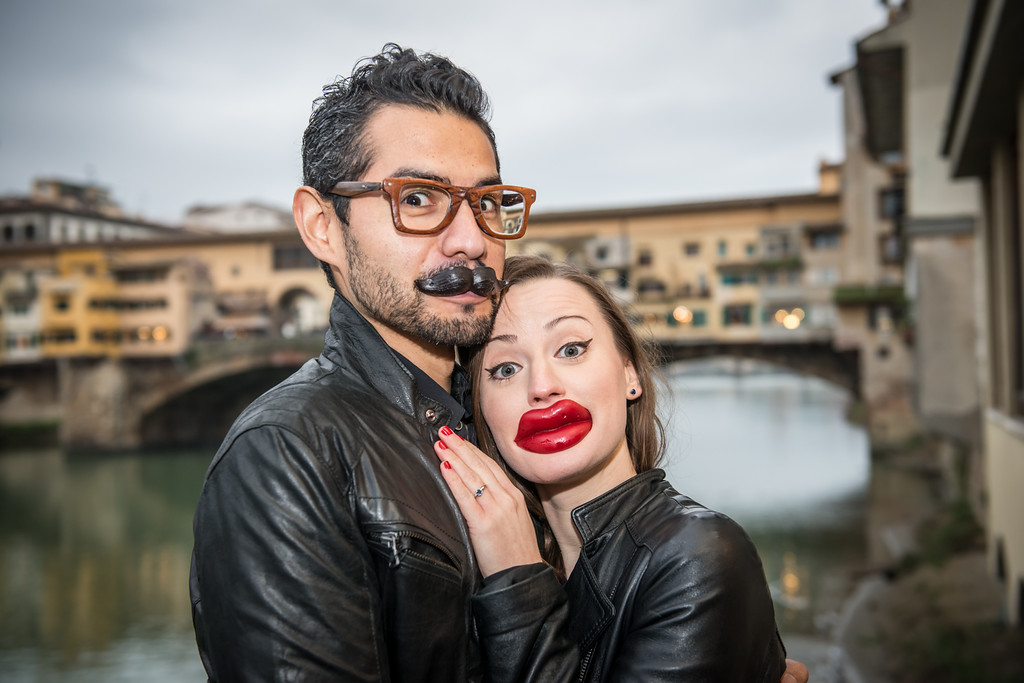 With fun photos like these, can we also get an invite to the wedding? Seems like a party we don't want to miss! 😉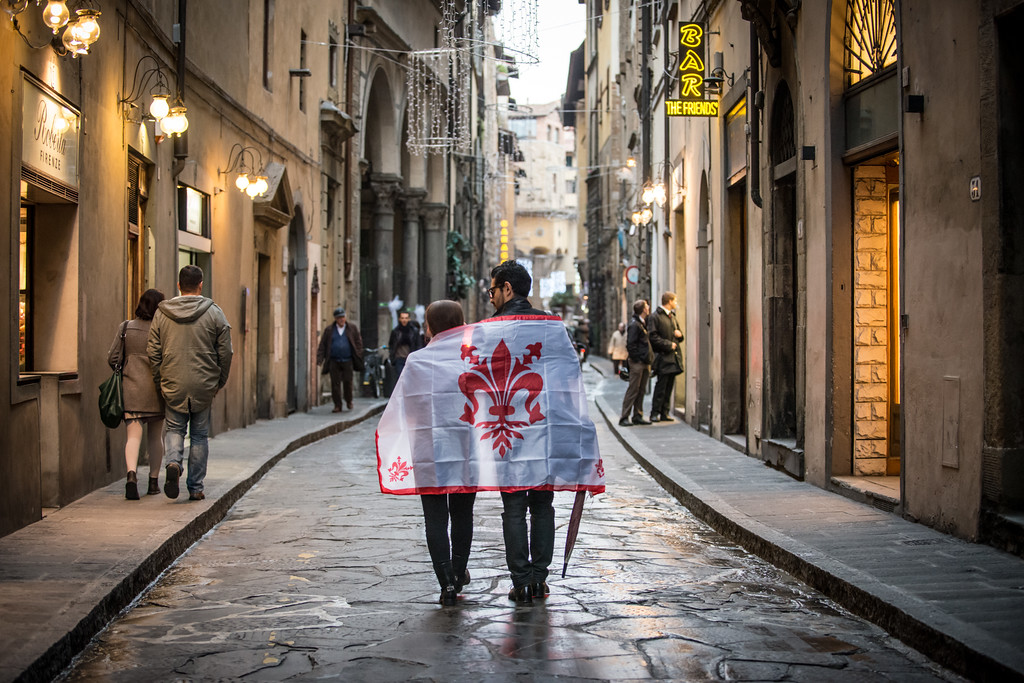 Gina & Leopoldo, we love your story and wish you all the best for your future happiness together. It is evident you have found the perfect match in each other! xo
See more beautiful engagement stories here.
Spread the love using the share buttons below.