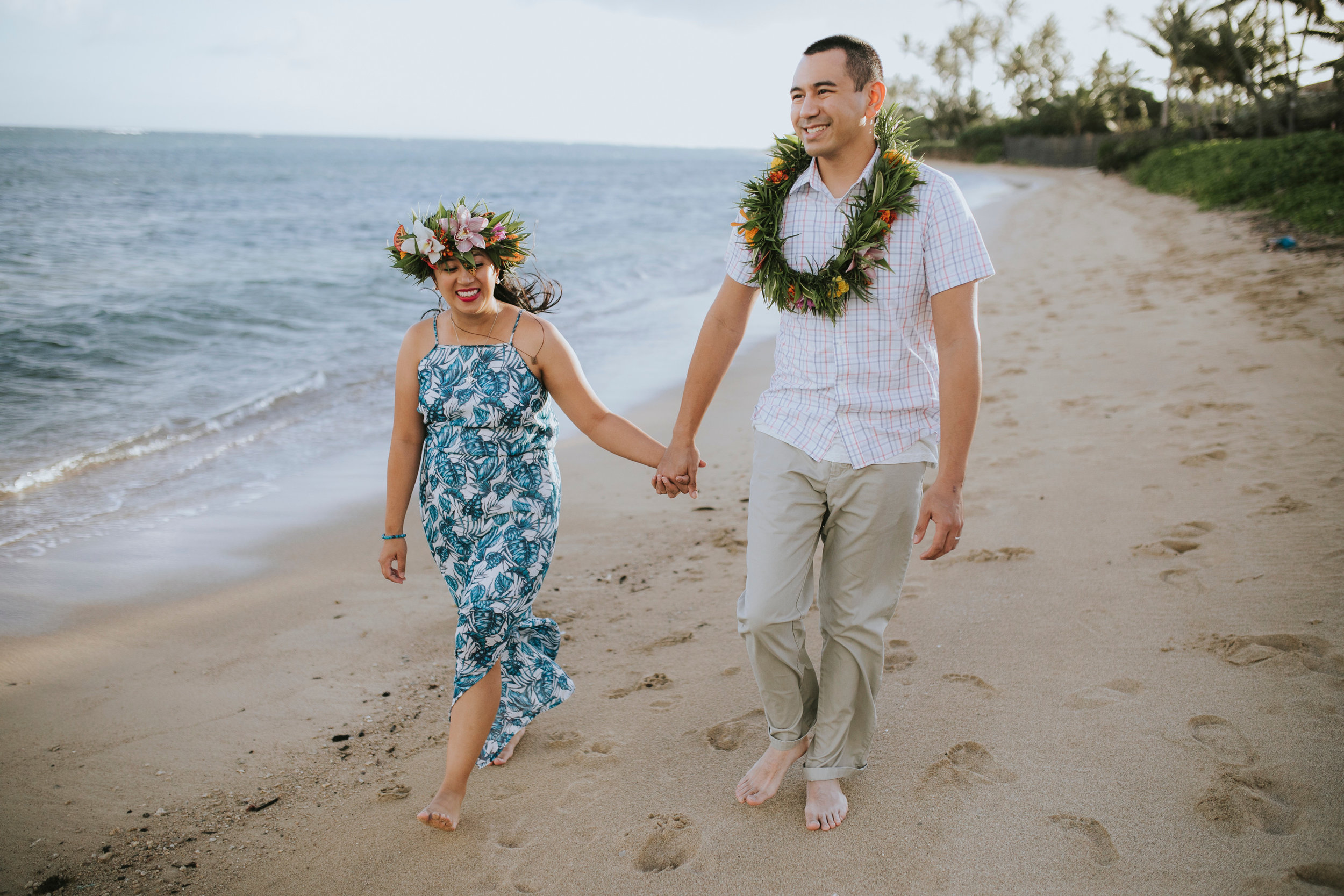 You'd be hard pressed to find a better recipe for a more perfect honeymoon than this couple's Hawaiian getaway. Angelica and Charles' honeymoon had a little adventure, a lot of delicious food and a handful of perfect sunsets. Read on for their story.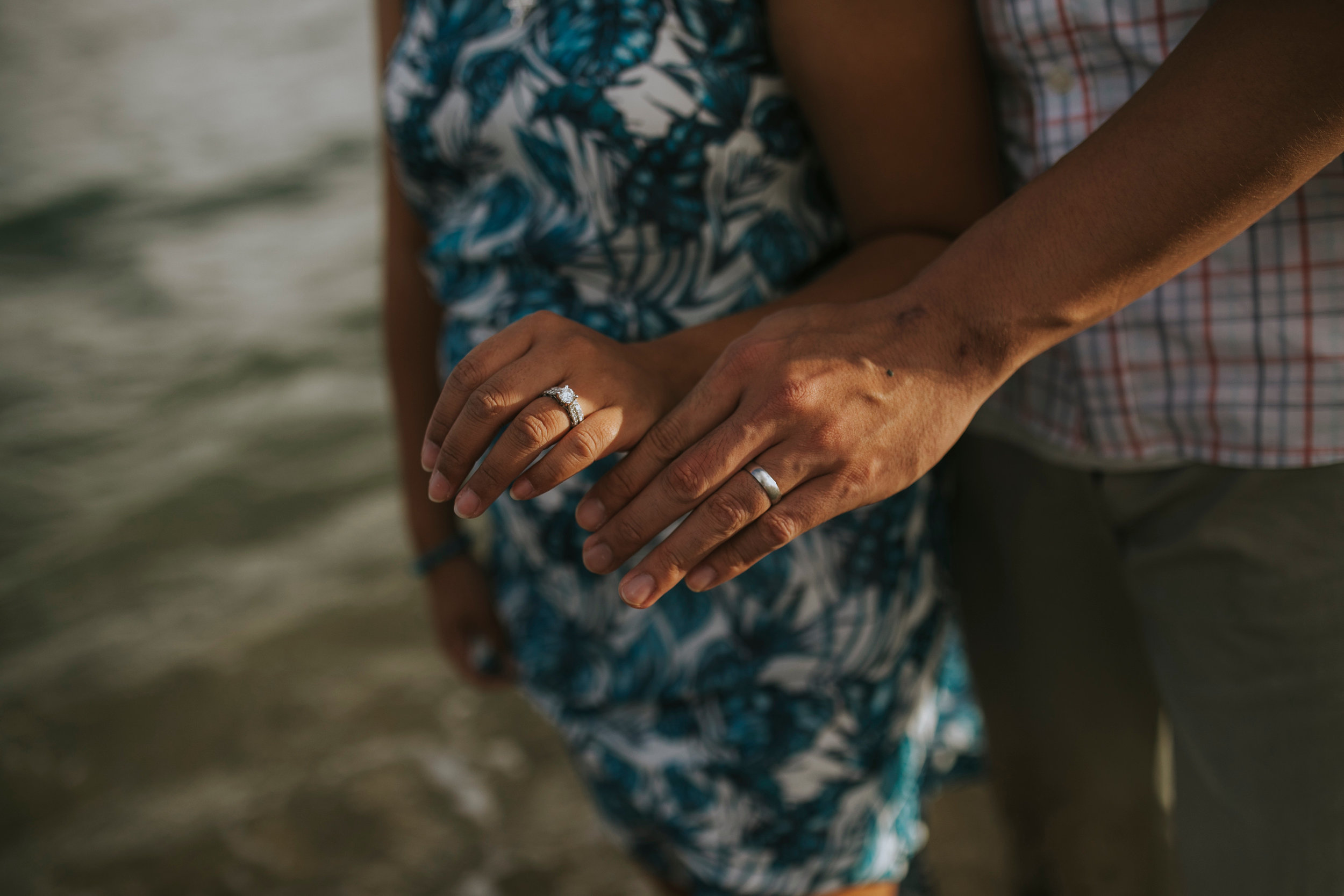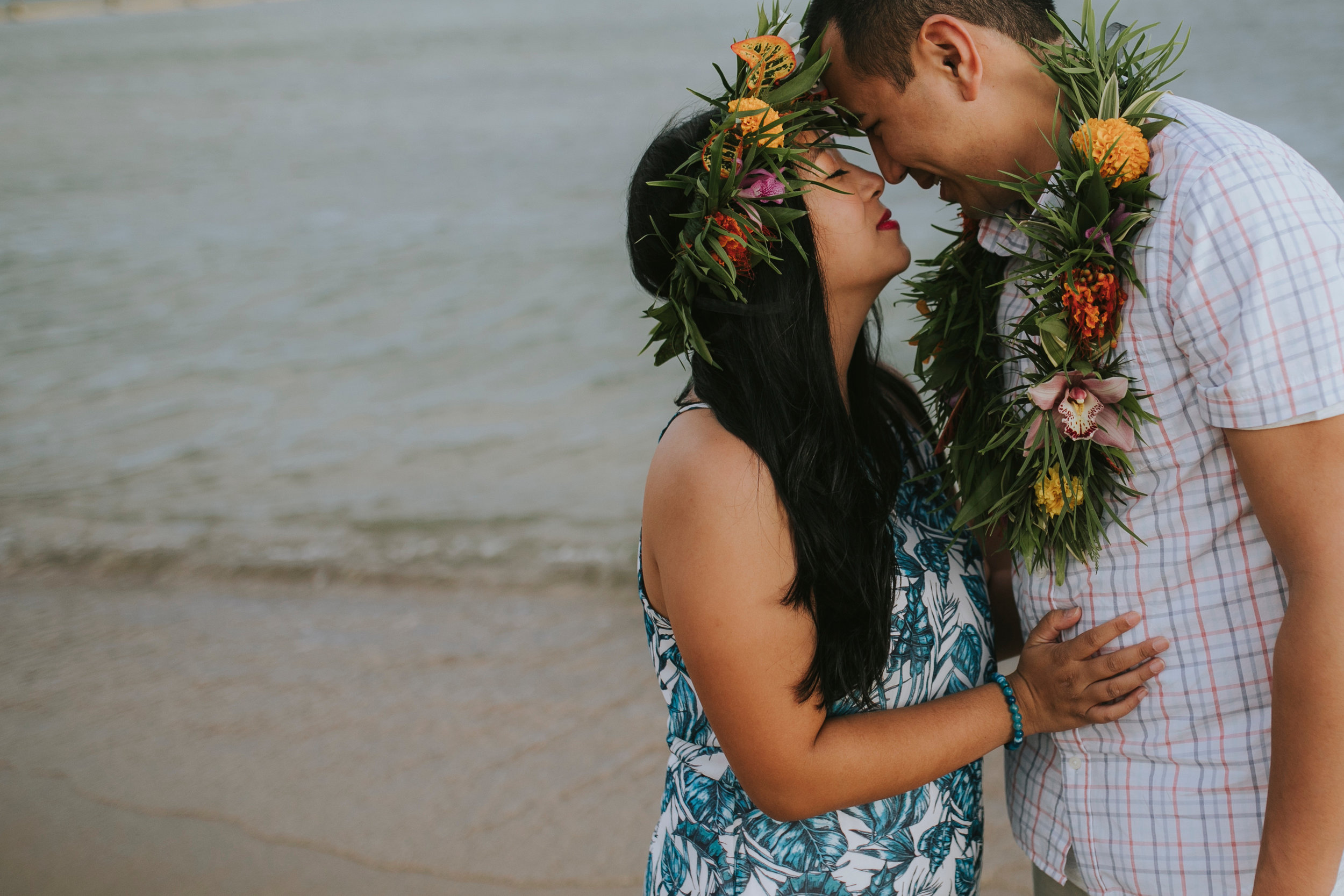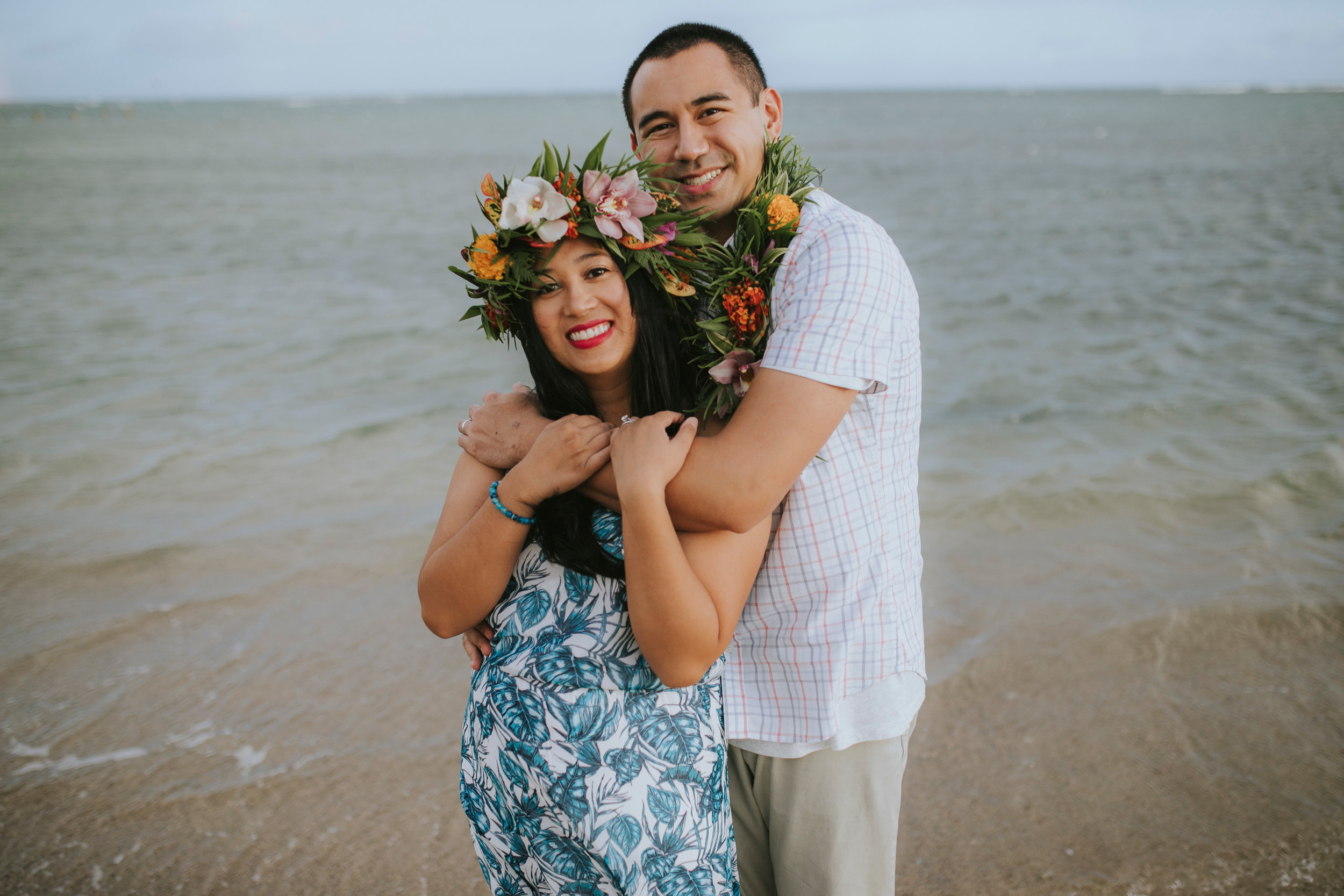 "My husband and I met in college. We actually had mutual friends in high school who thought we already knew each other, so they didn't introduce us. We finally got to talking at a friend's 18th birthday party, where I asked him to dance! Afterwards, one of my friends decided to give him my contact information without telling me! He reached out to me one day and we soon found out that we both went to Rutgers University in New Jersey. It wasn't long until we were hanging out together between classes. Nine years later, he proposed to me at the 50 yard line of the football field of our alma mater and we were married last May after ten years together!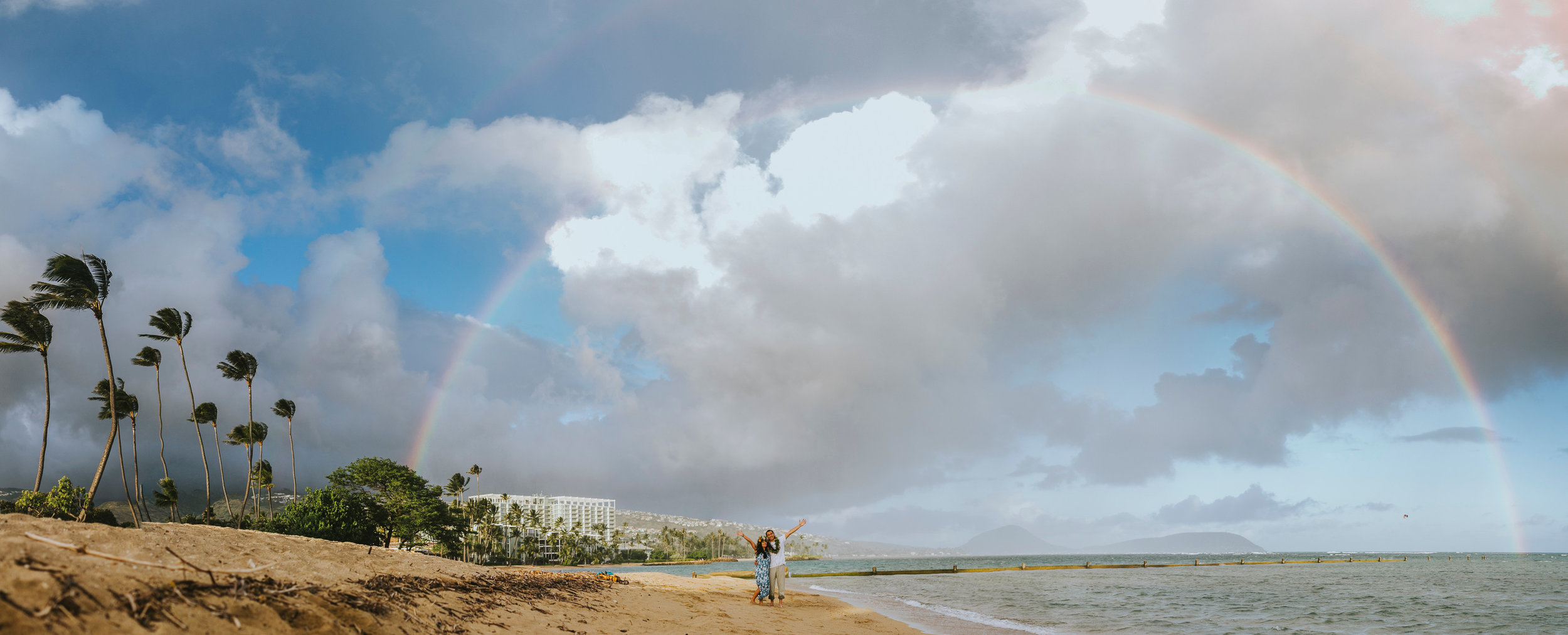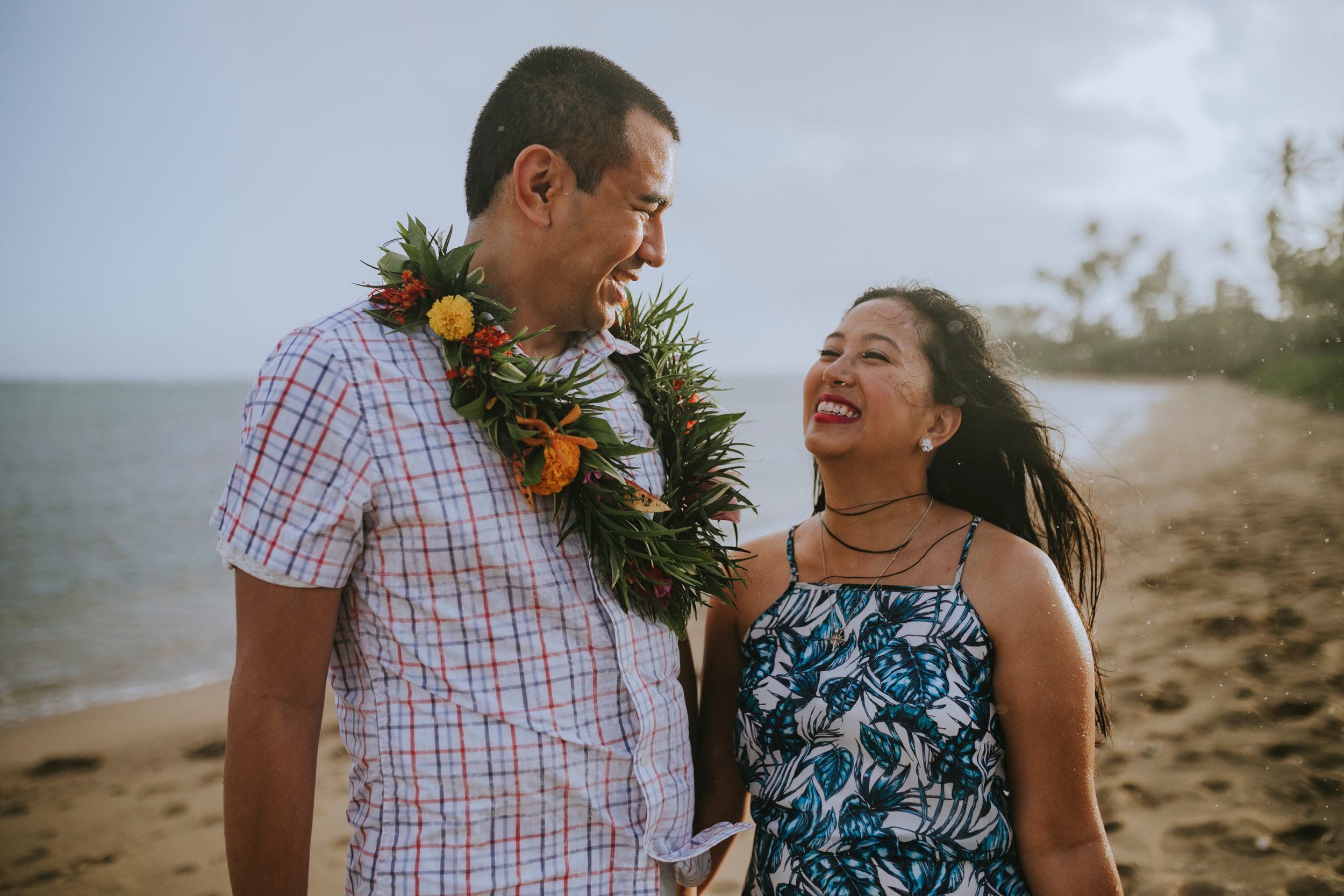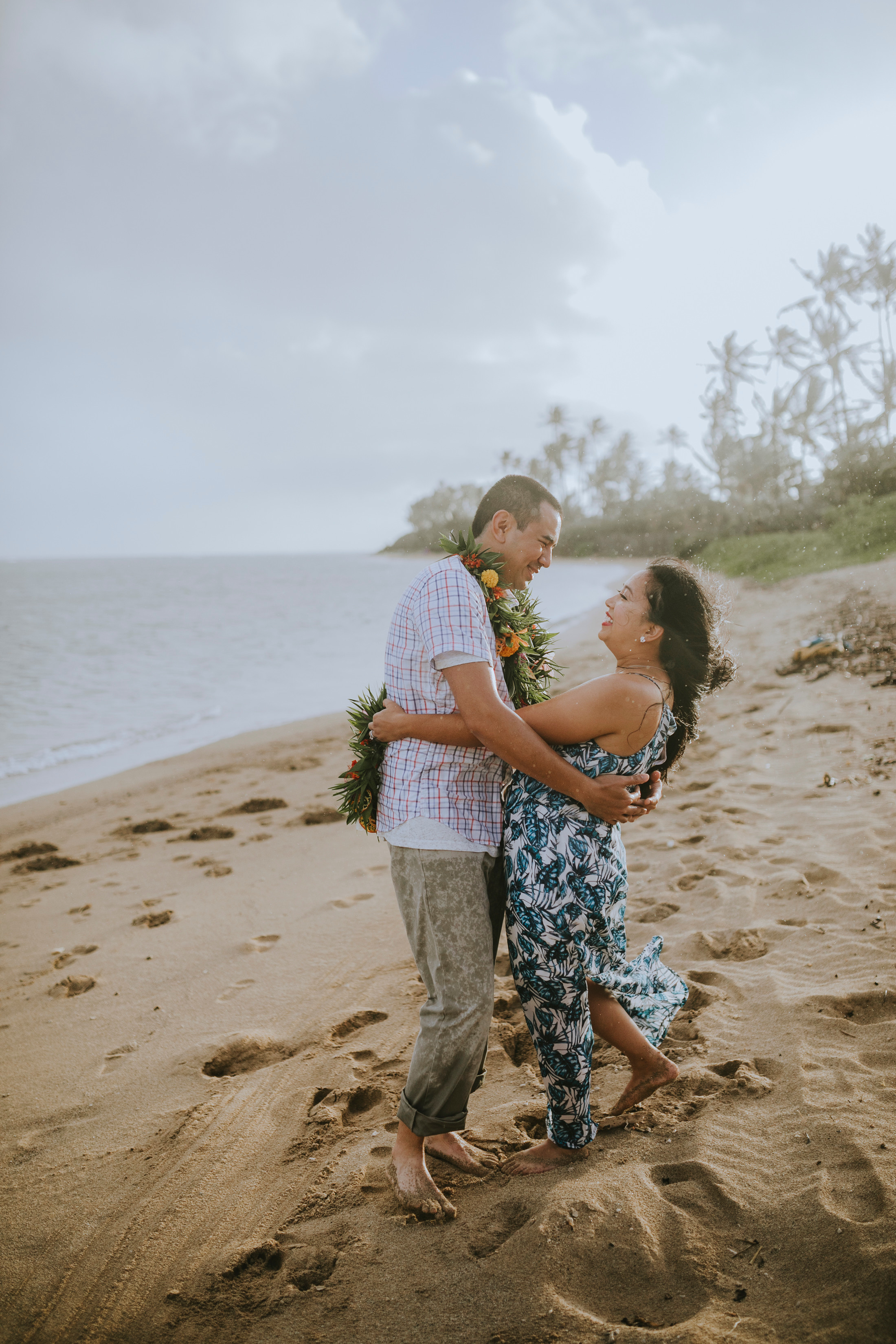 "We put off going on our honeymoon for a bit because we were in the process of buying a house. Initially, our flight out of Newark, New Jersey was delayed for four hours, so we, unfortunately, also missed our connecting flight from Los Angeles to Honolulu and spent the first night of our honeymoon in Queens, NY! Luckily, we flew out the following morning from JFK and were happy to finally make it to Hawaii.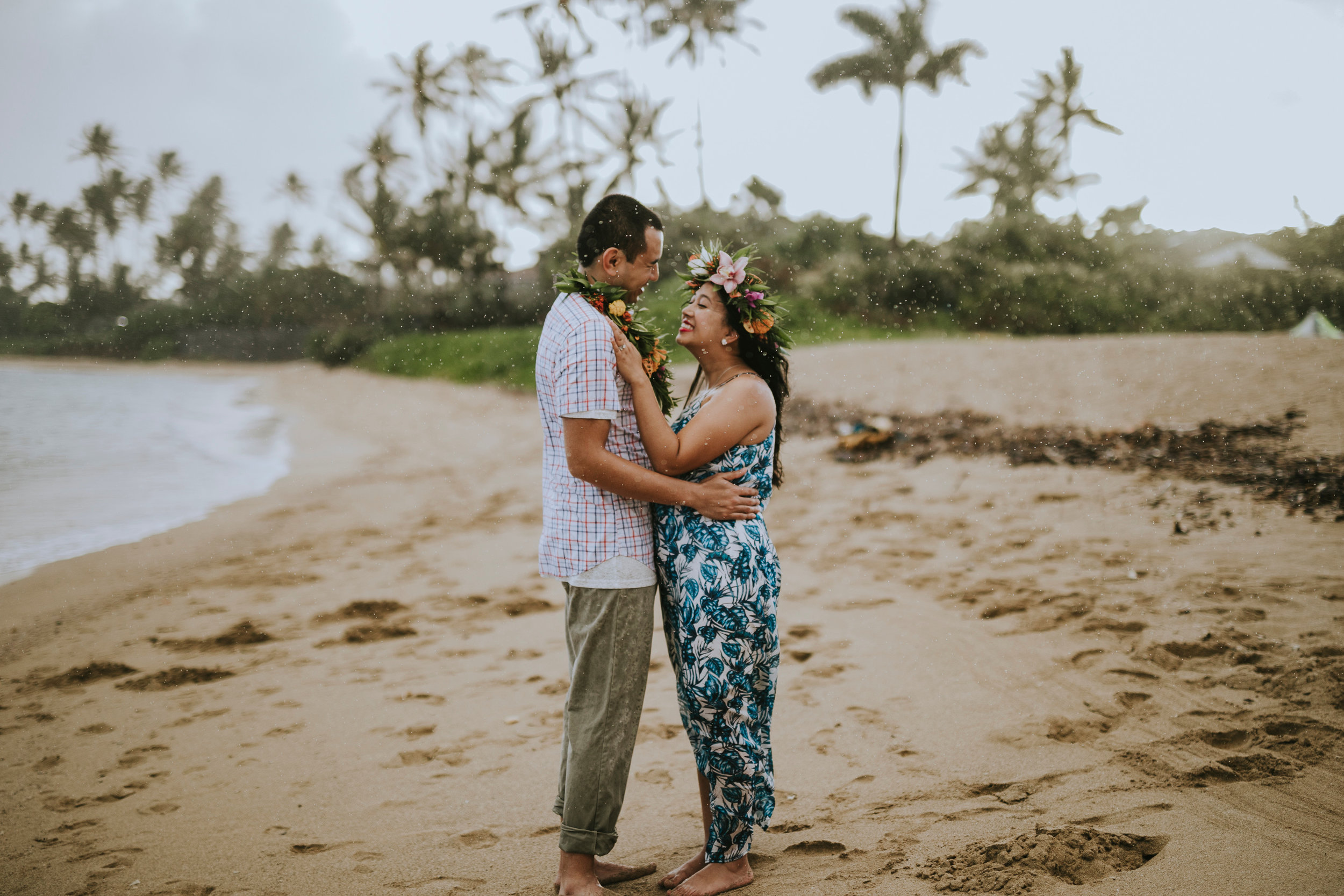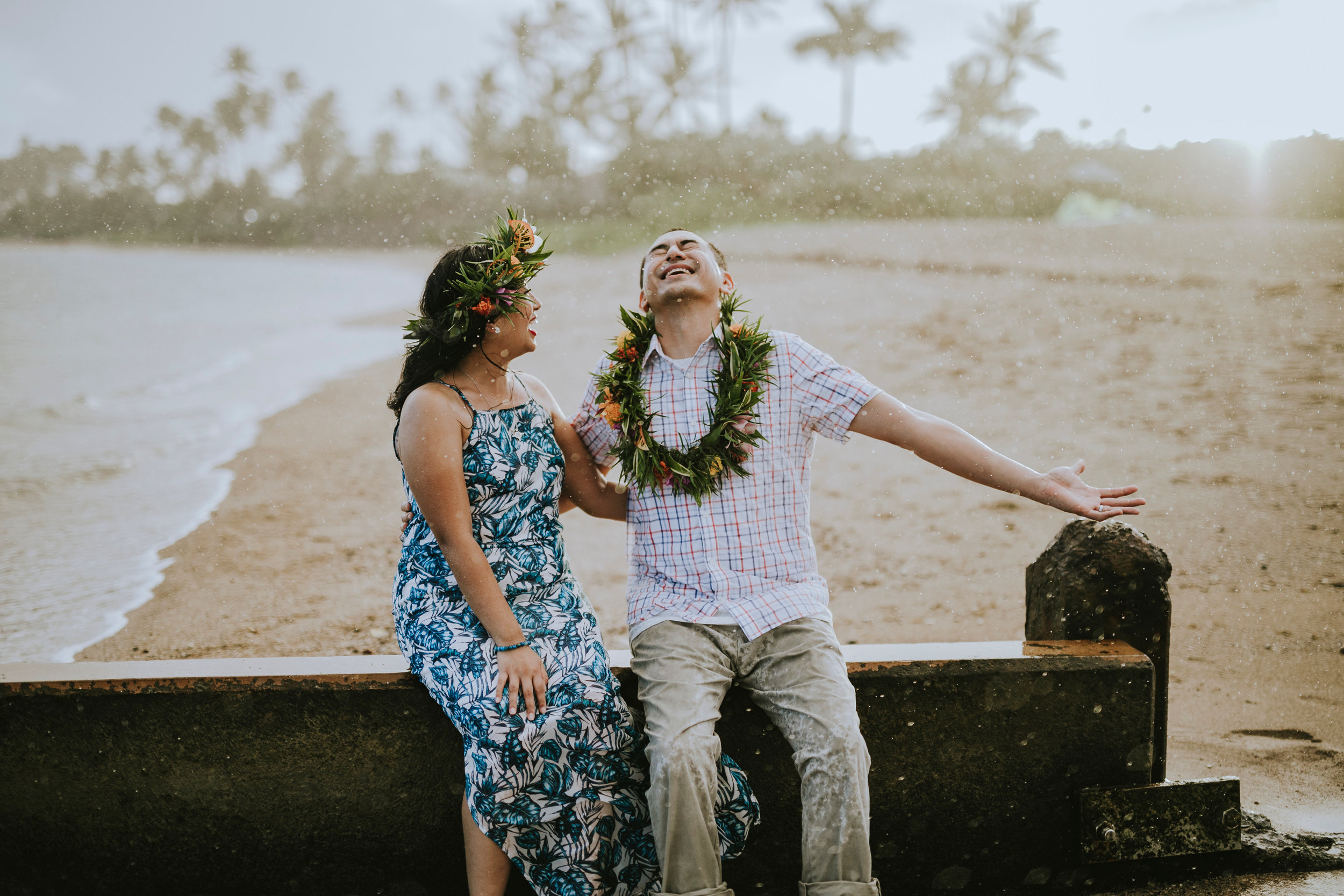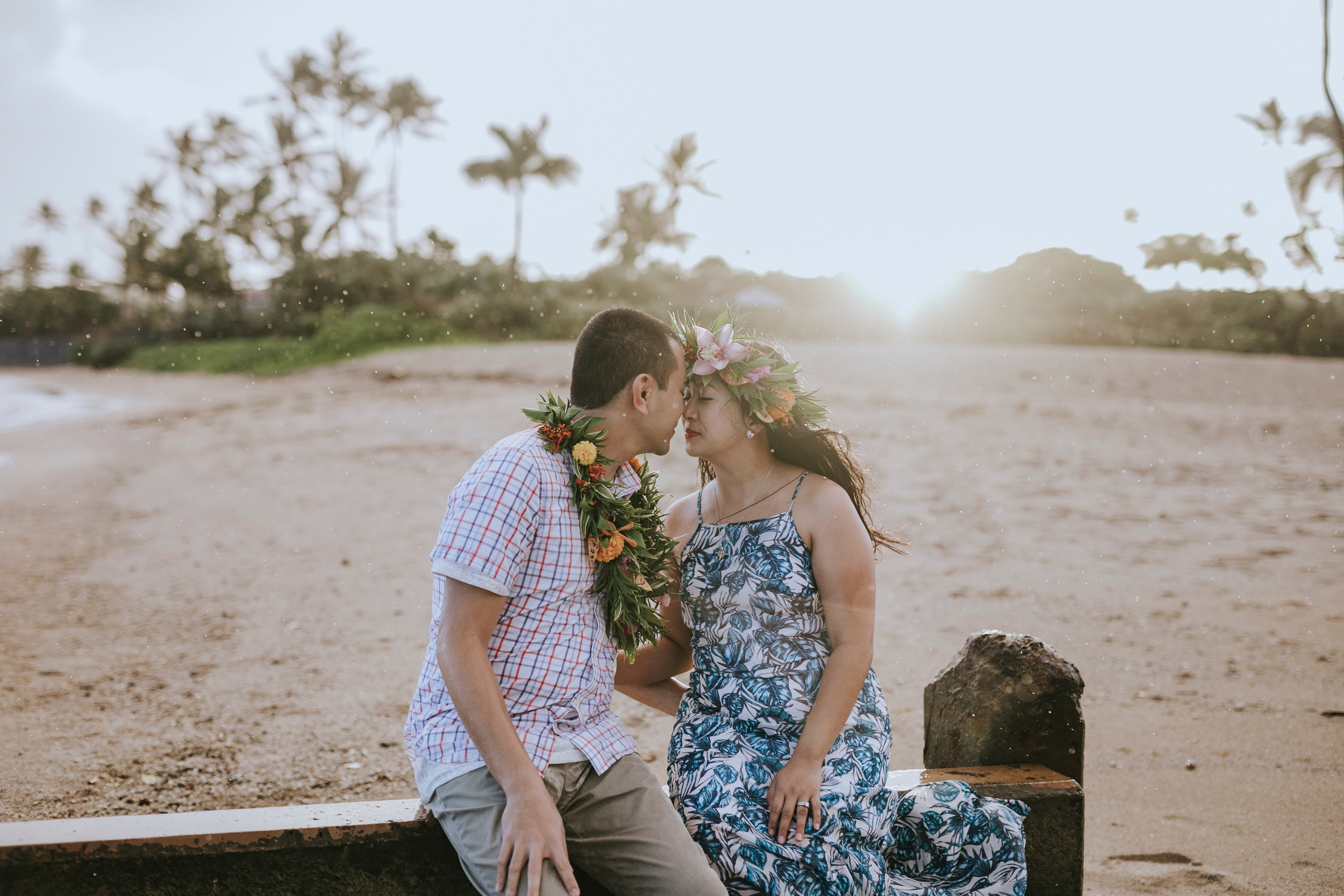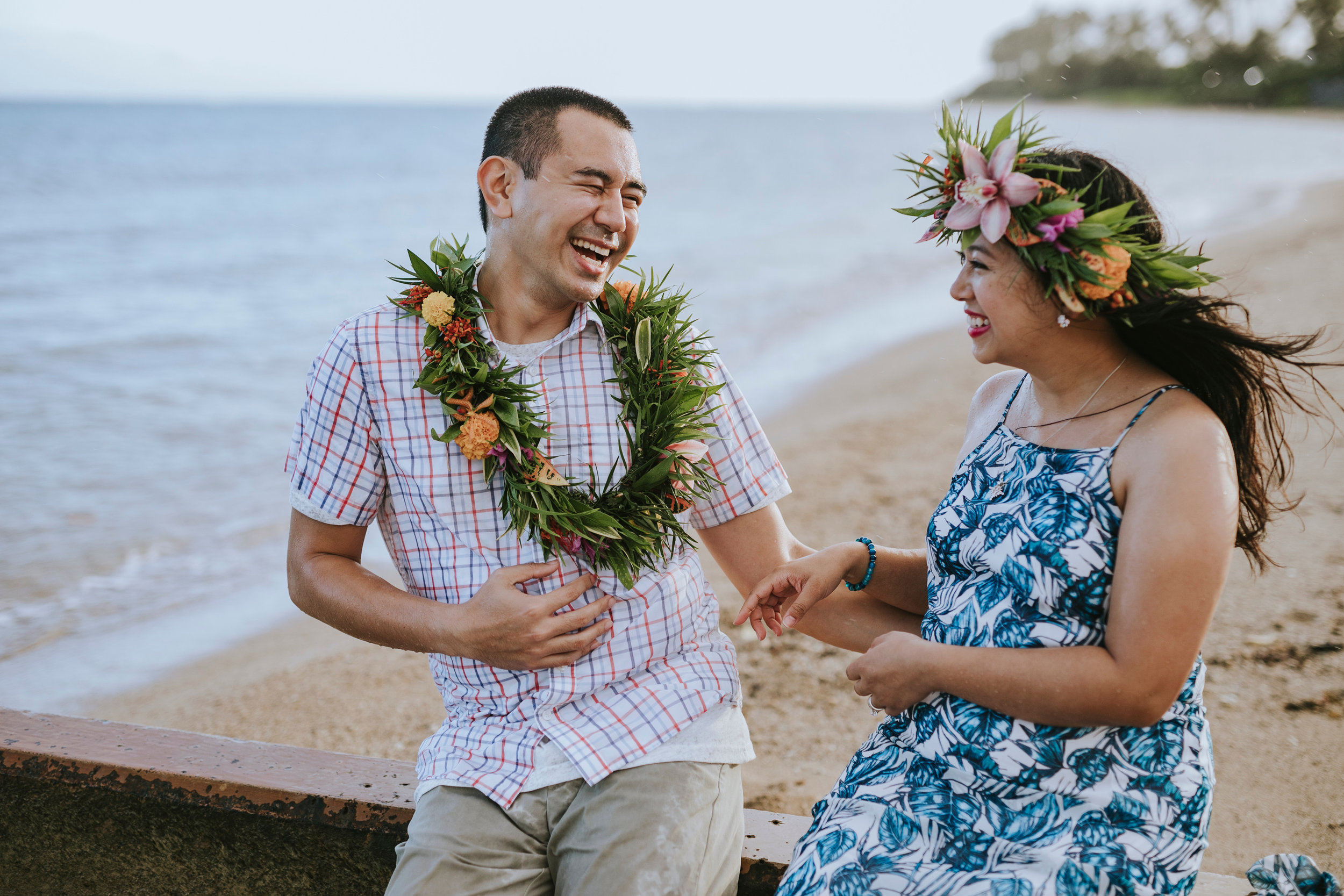 "We visited three islands during our trip: Oahu, the Big Island of Hawaii, and Maui. In Oahu, since I'm kind of a foodie, one of my friends from work gave me a list of restaurants to try, which were all delicious! We really enjoyed eating poke at Fresh Catch, garlic shrimp at Mackey's Sweet Shrimp Truck on the North Shore and one of the best ramen at Tenkaippin Ramen. We also really enjoyed having afternoon tea at our hotel Halekulani. I was really excited to eat tons of fresh fruits including pineapple, papaya and rambutan.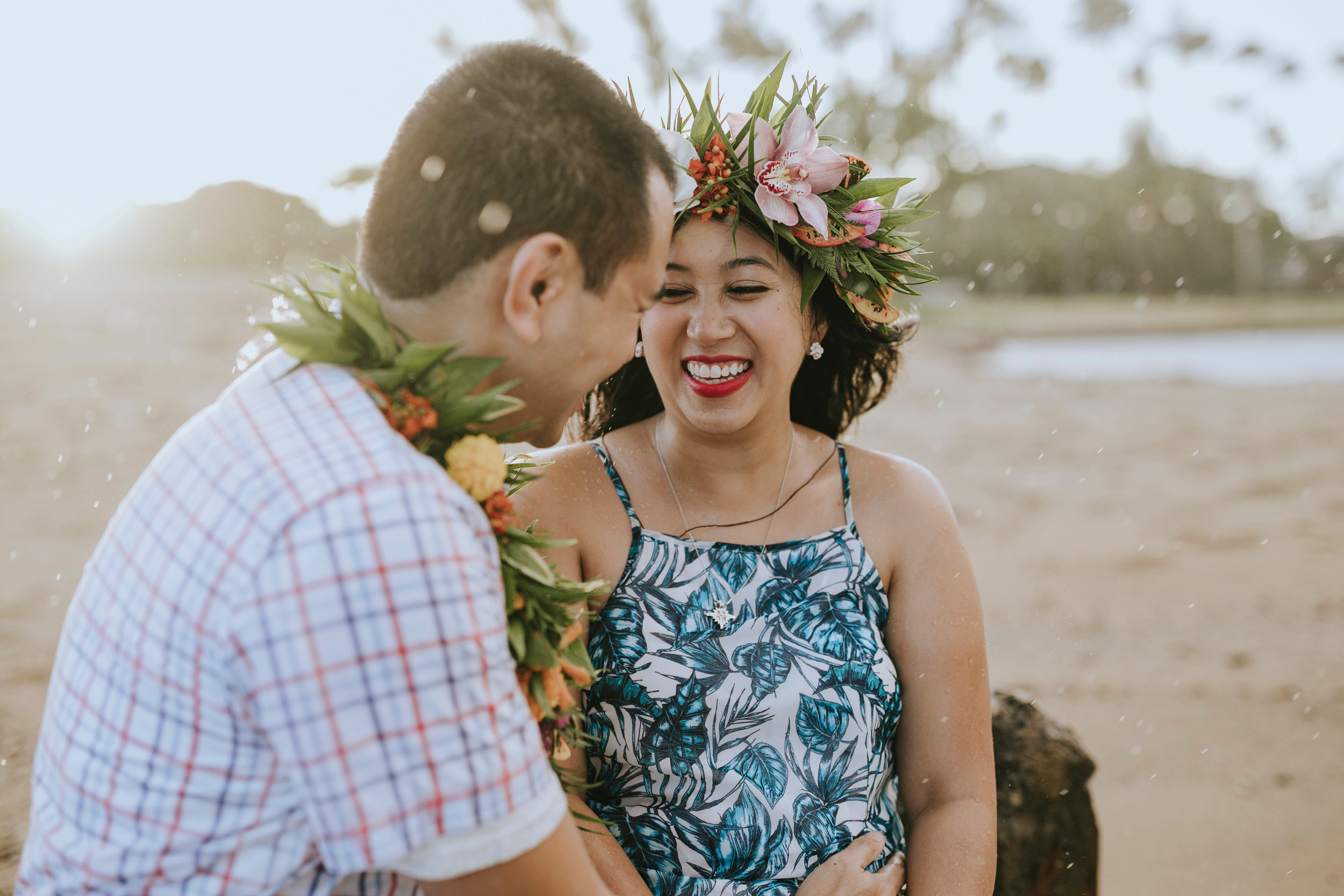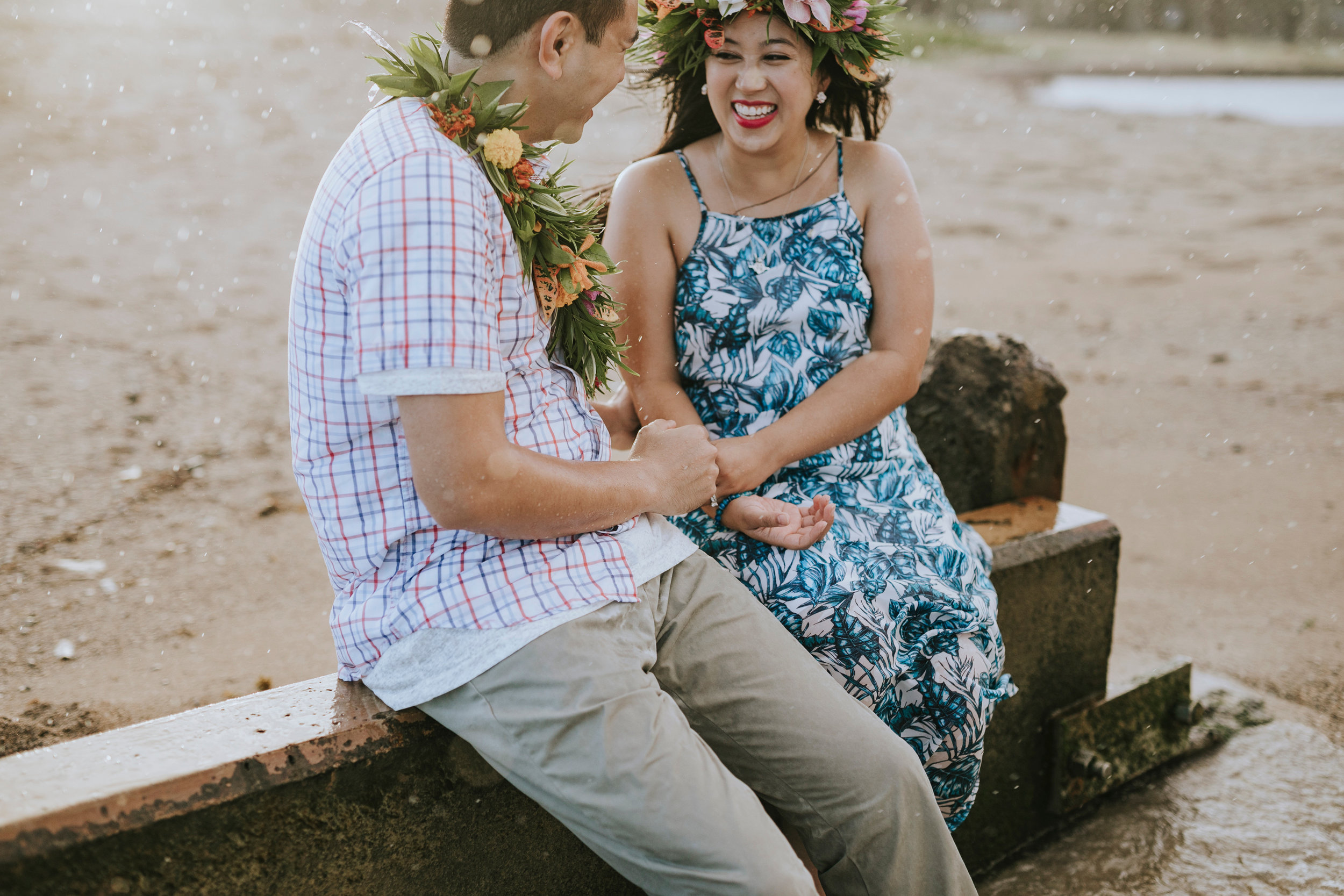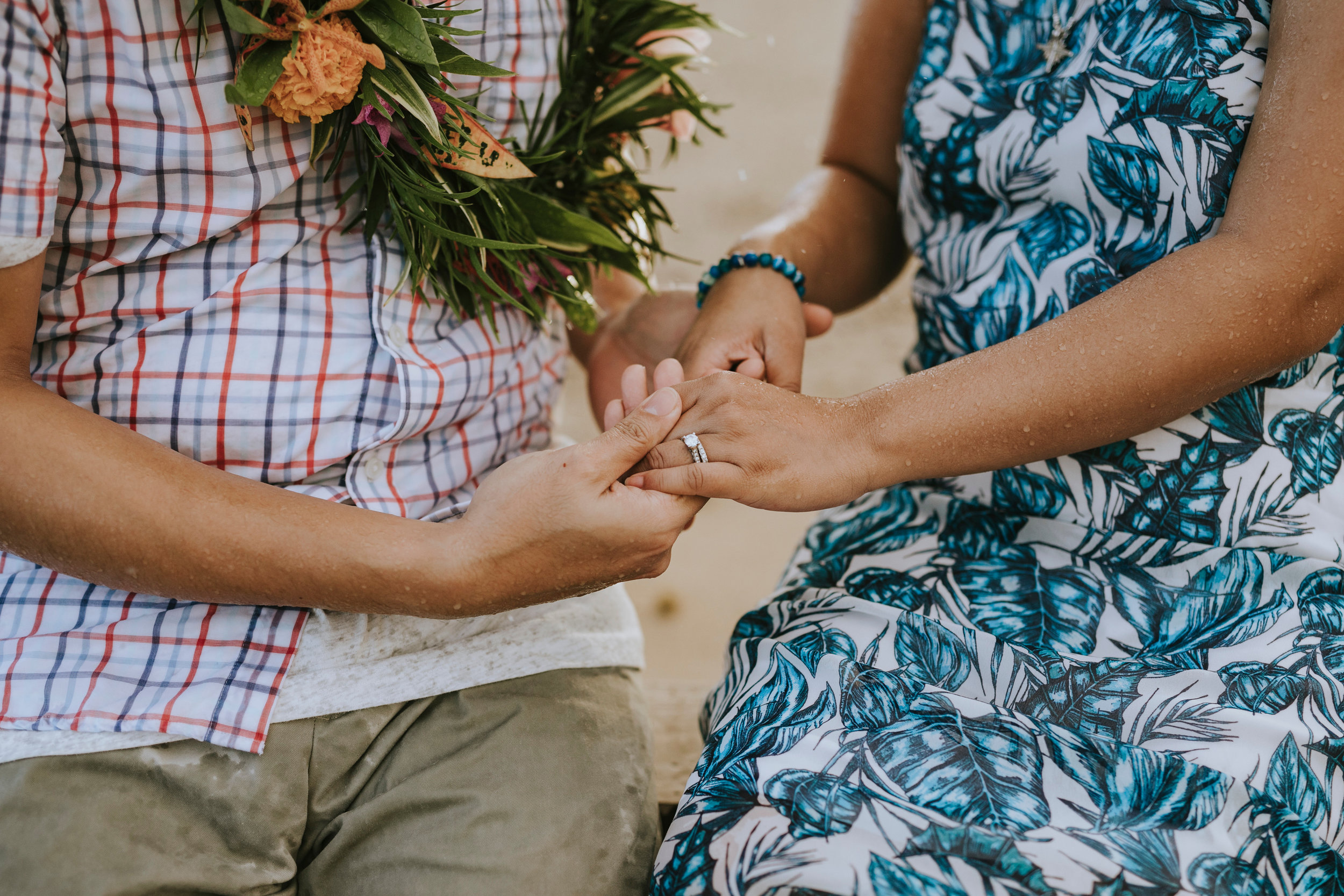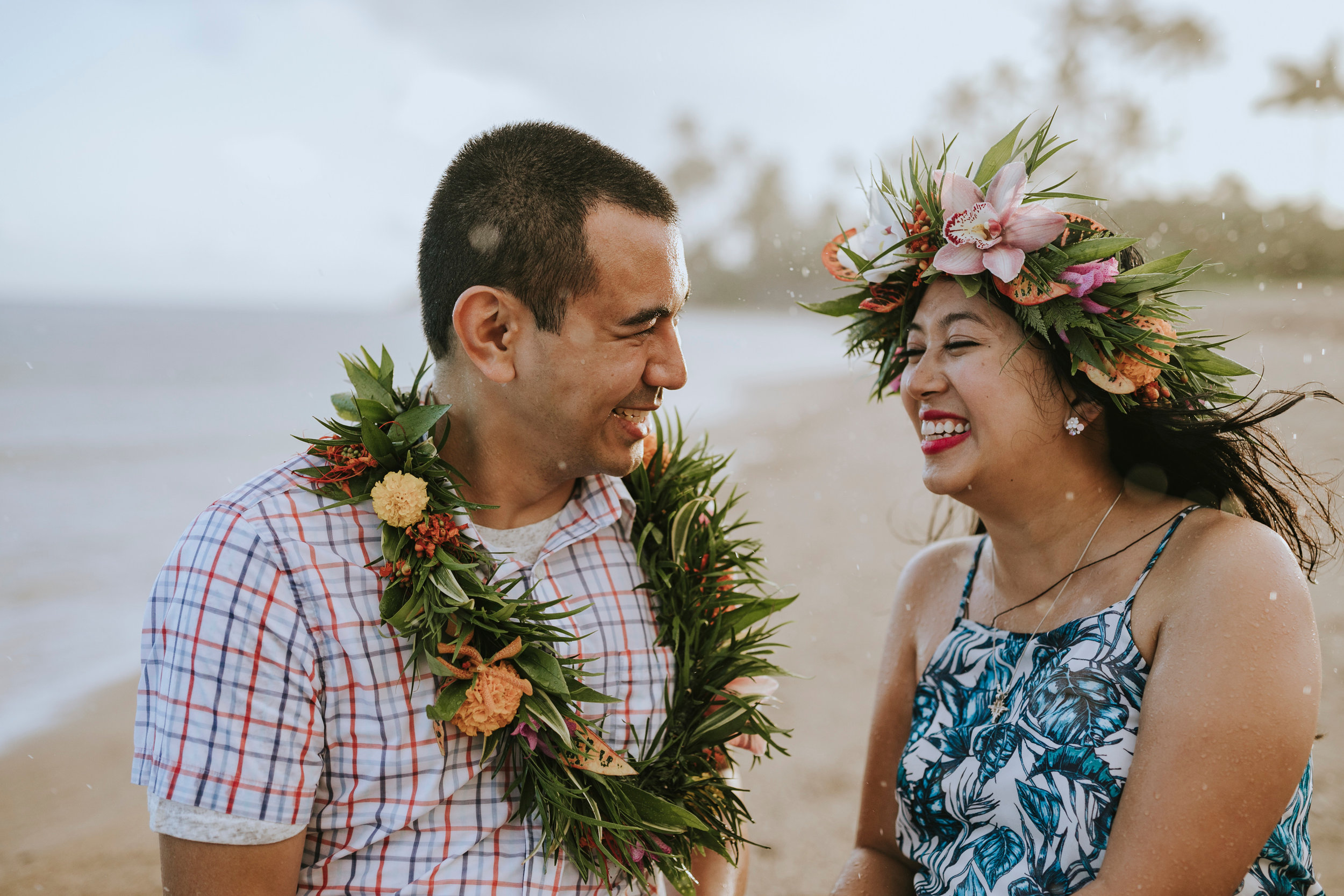 "One of the special spots in Oahu that we went to unexpectedly was the Nu'uanu Pali Lookout, which overlooks the island. Our favourite activities of the trip were our Flytographer shoot with Trevor at Waialae Beach Park, the helicopter adventure over the volcanoes on the Big Island and snorkeling at Molokini crater in Maui! We chose to stay in oceanfront rooms on all of the islands to enjoy the famously beautiful Hawaii sunsets every night.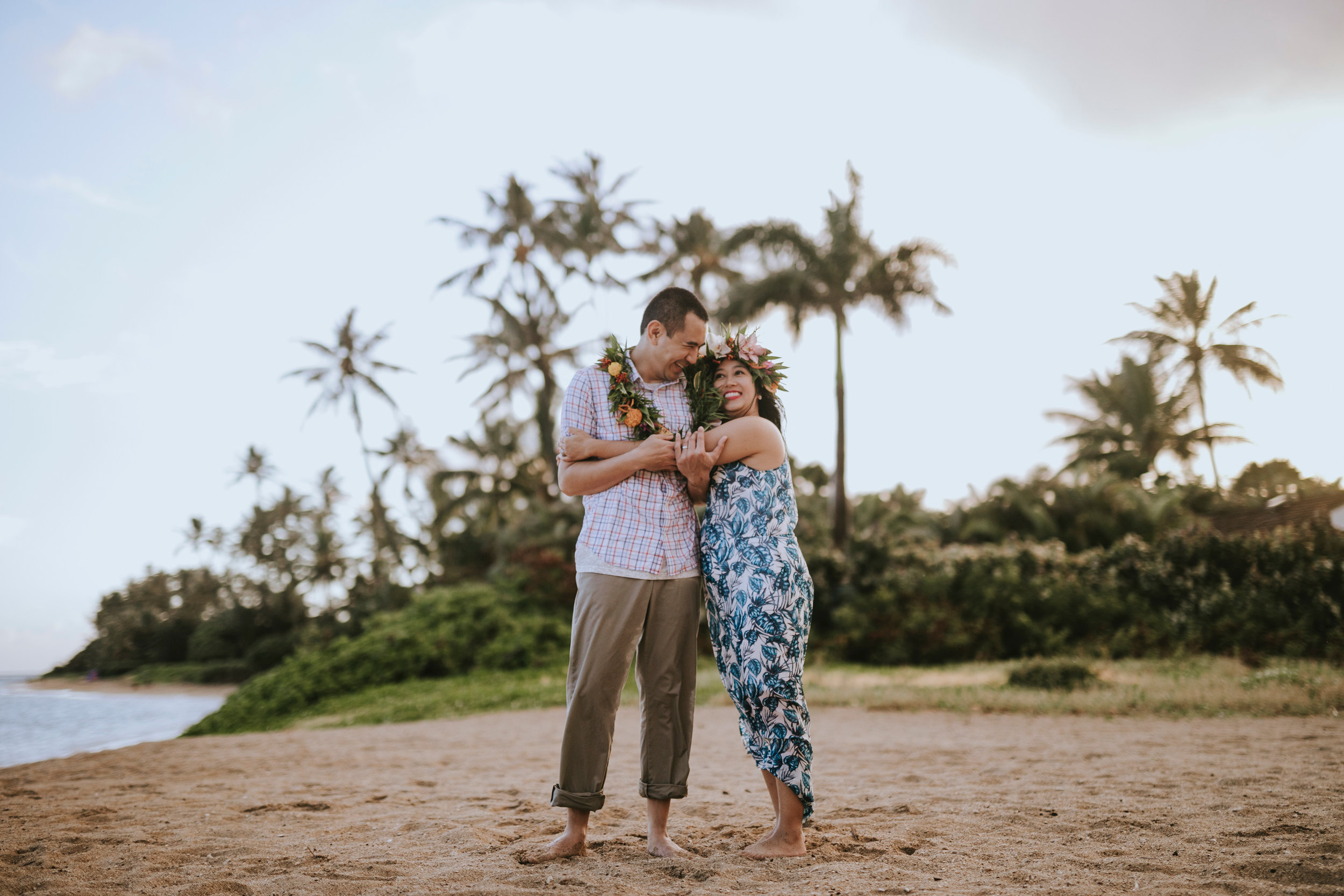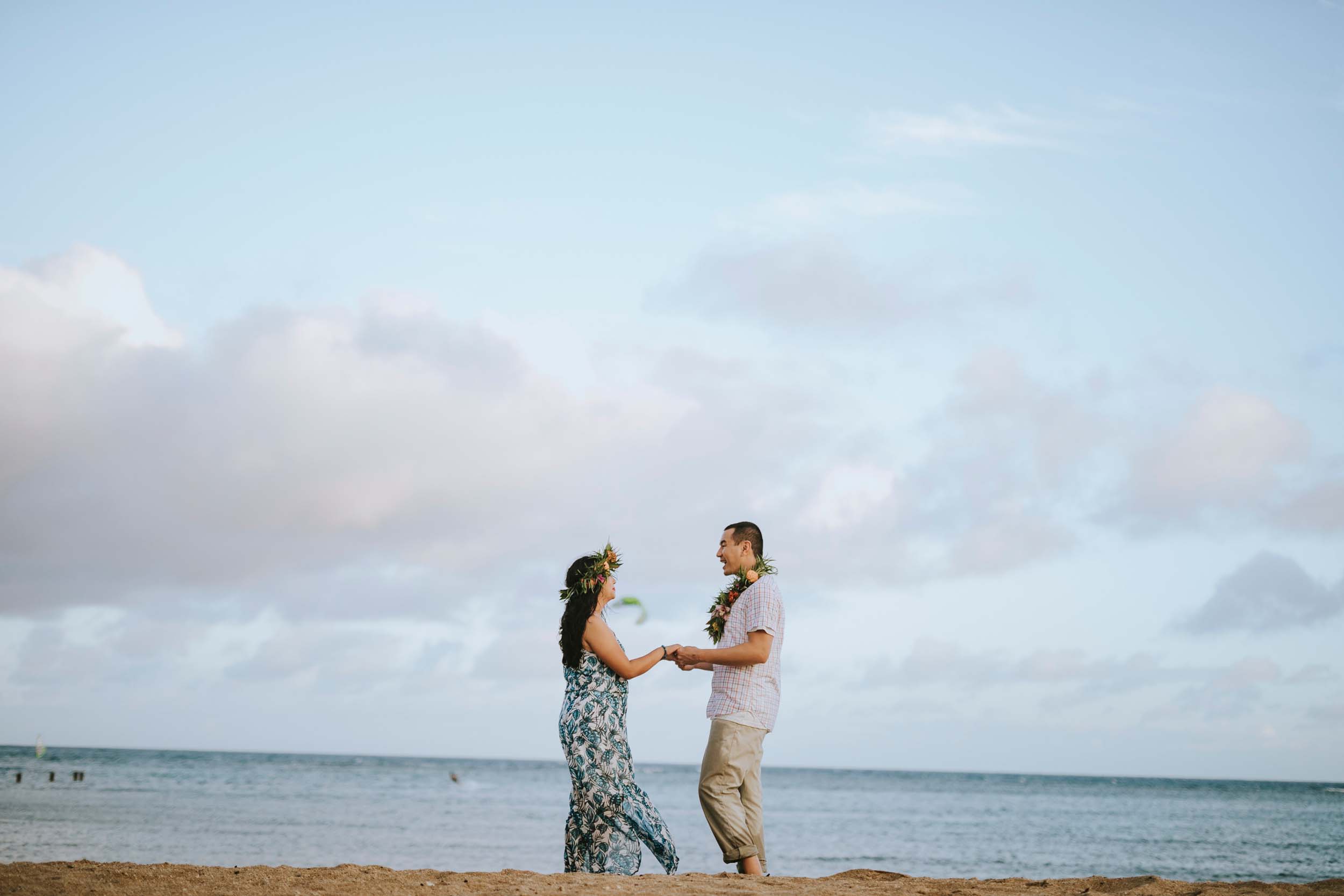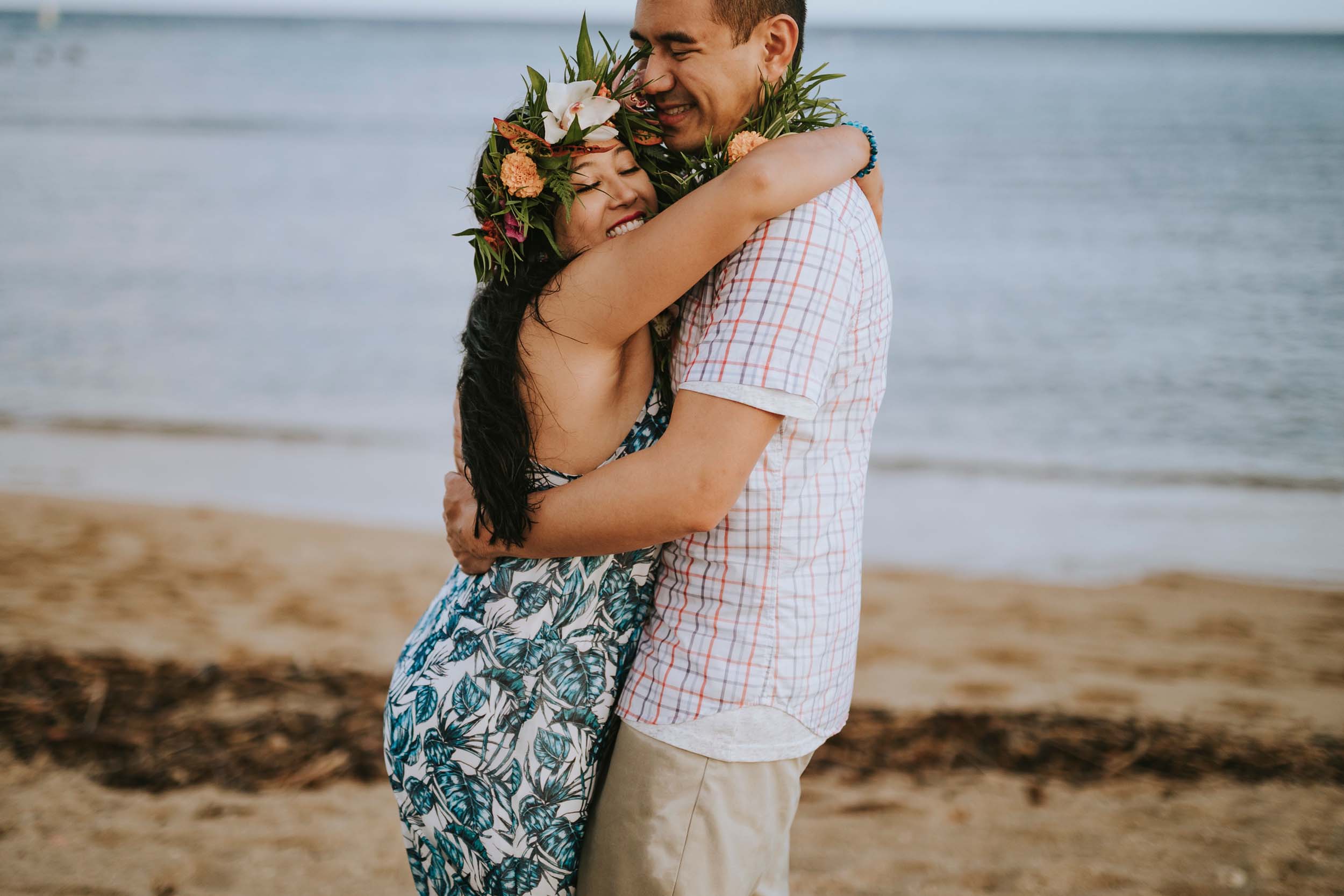 "To make our time in Hawaii extra special, I ordered a Haku Lei (flower crown) for myself and a Lei for my husband from a local lei maker in Kailua with tropical flowers. They were so beautiful and since I knew I wouldn't be able to take them home, I pressed two of the flowers in my notebook as a keepsake." – Angelica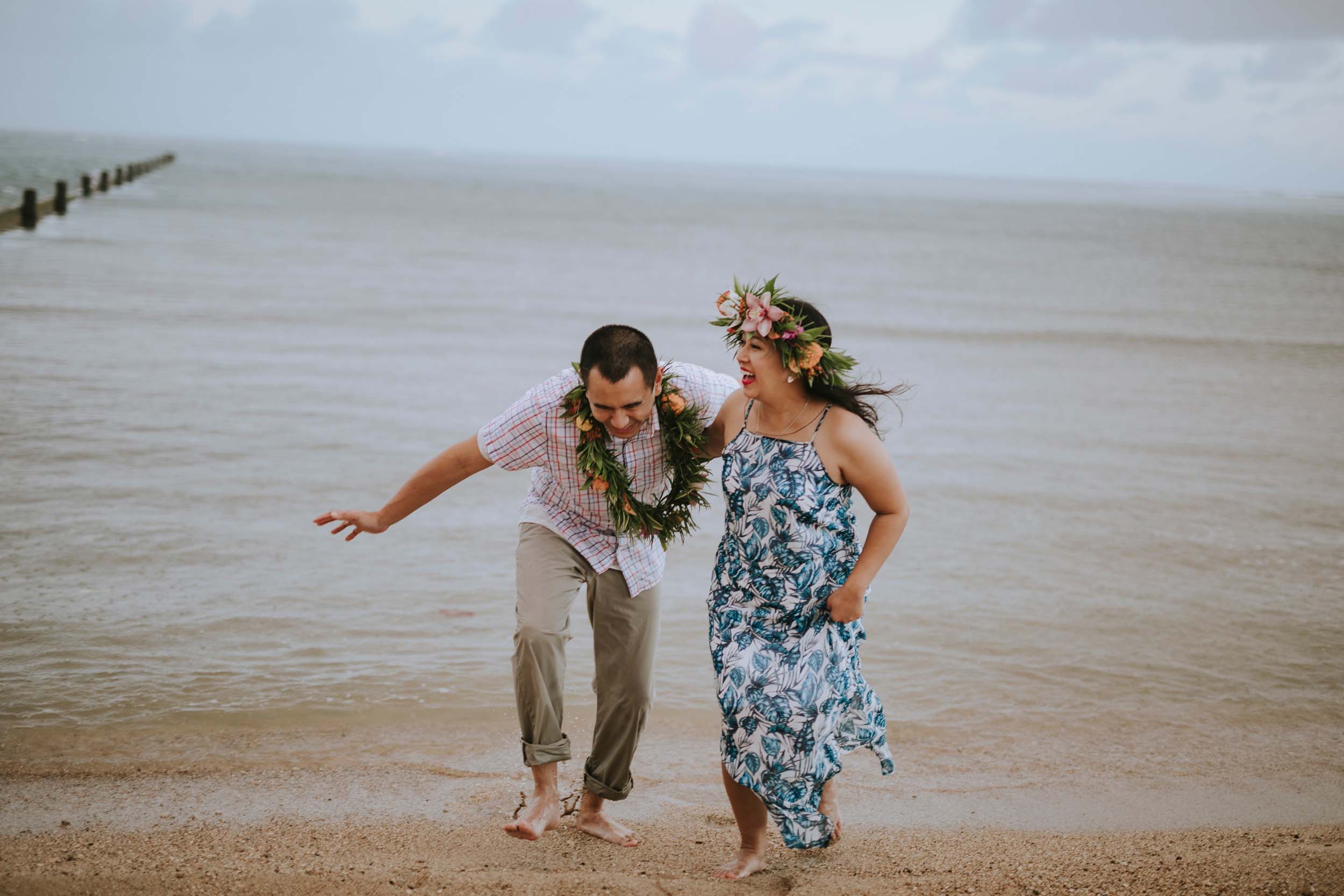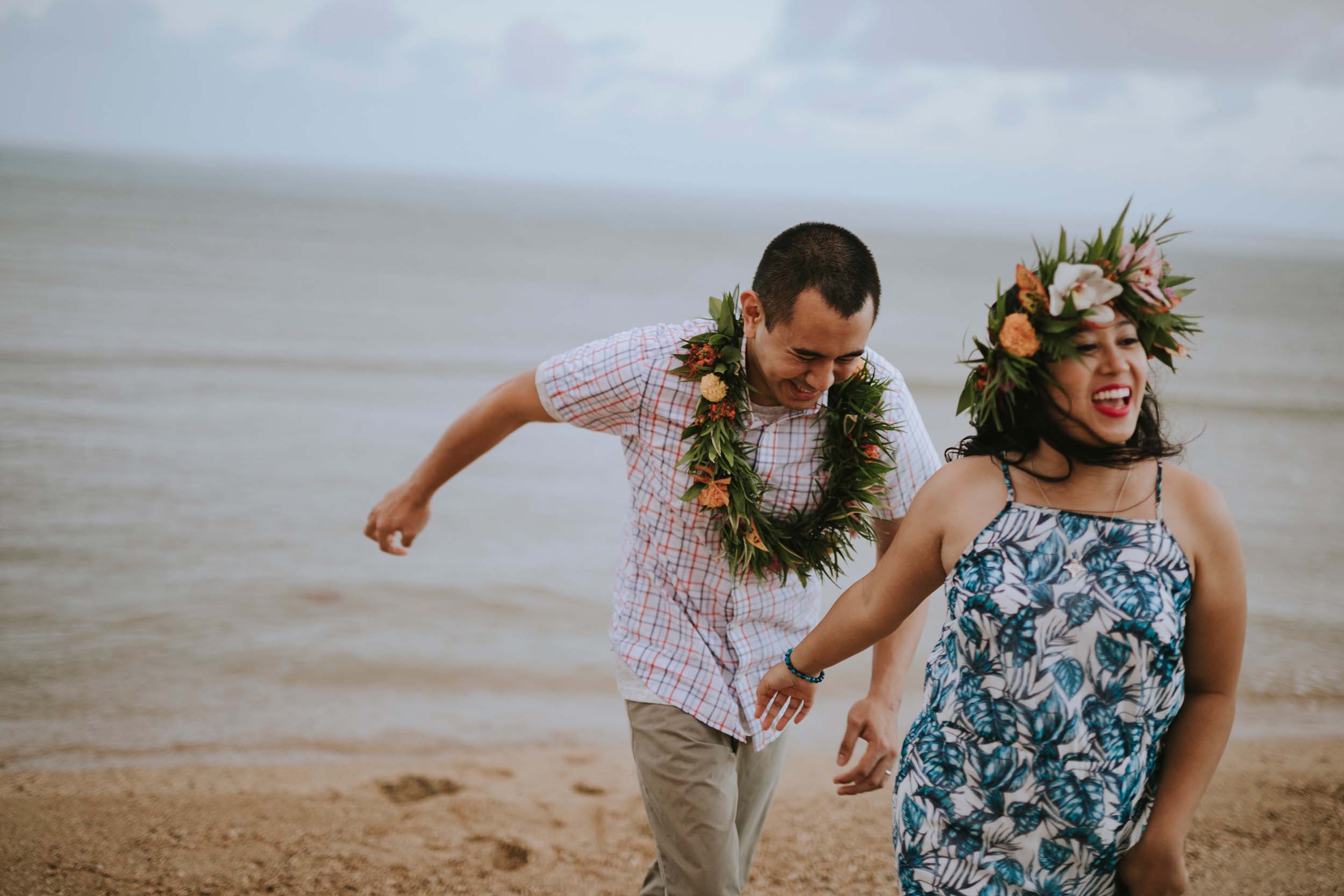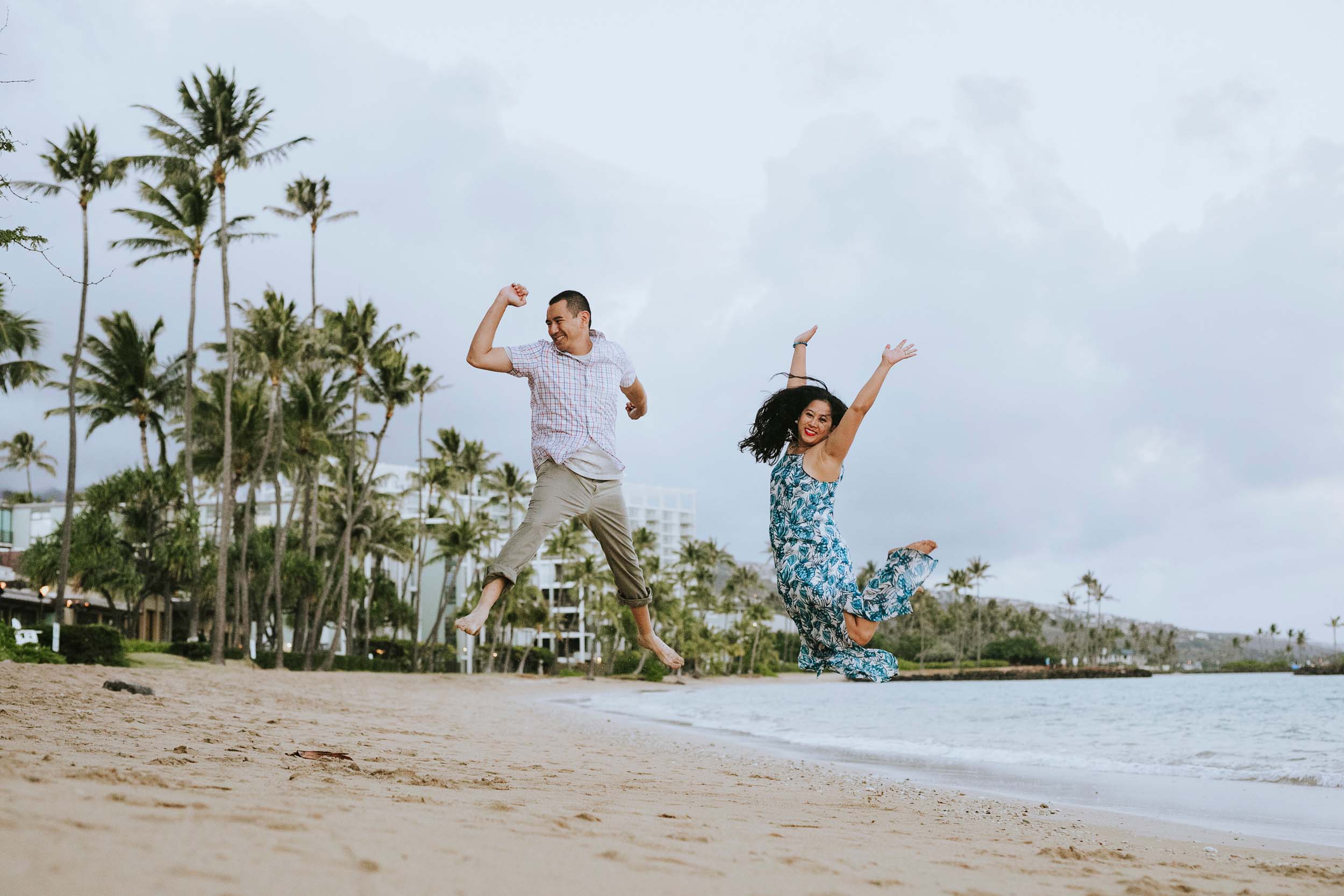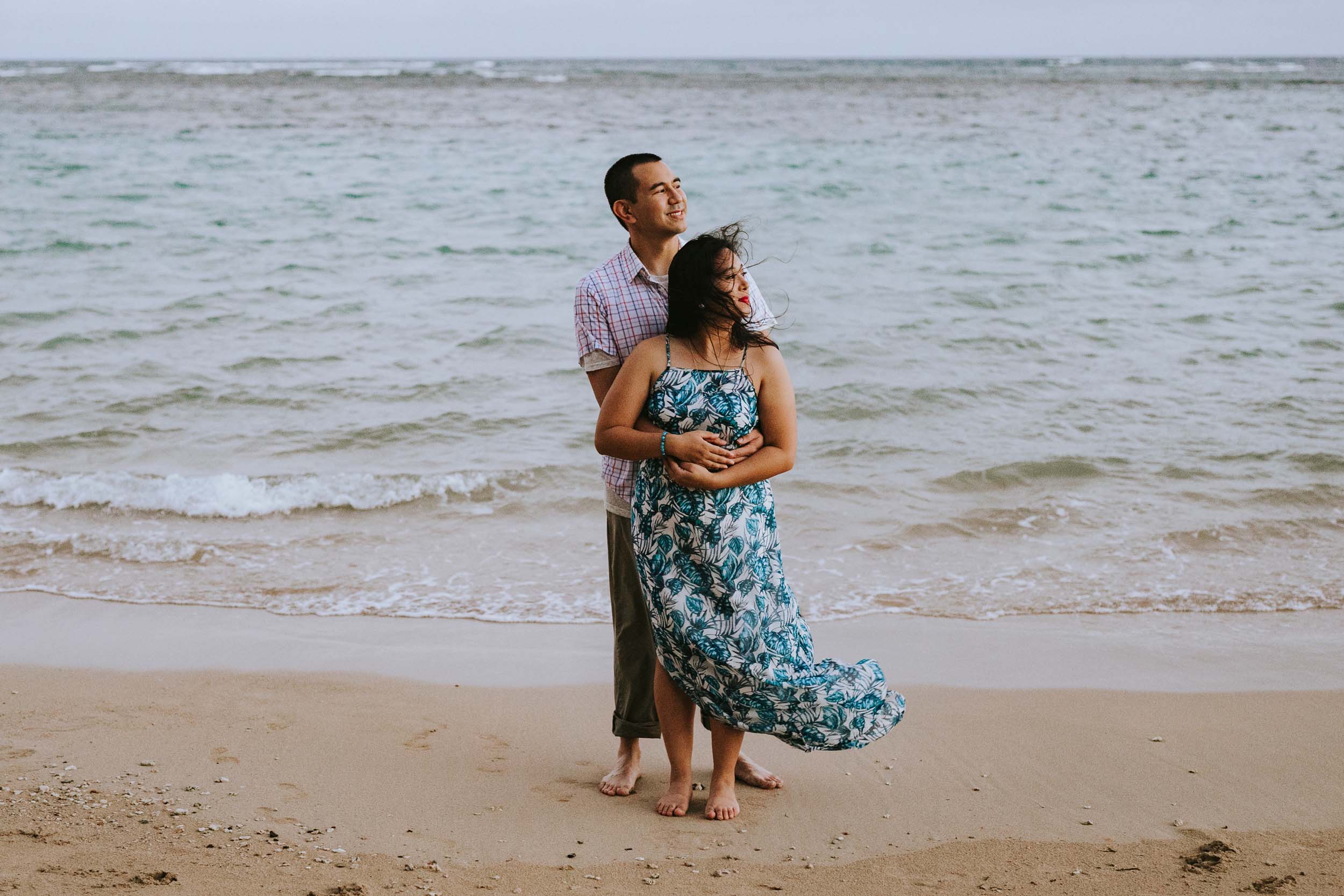 See more: beach – couples – love – honeymoon – Honolulu – romantic getaways