This Paris proposal ten years in the making has us swooning.
Marcus and Indiara's Paris proposal has romance written all over it. A promise made ten years earlier by high school sweethearts is fulfilled in the city of love in a way that can only be described as being straight from the movies. Marcus and Indiara are proof that sometimes real life turns out way better than any movie. Read on for their swoon-worthy story.
HOW THEY MET
Indiara and I met during our junior year of high school and started dating during our senior year. One day while still in high school, I jokingly said, "Let's go to the courthouse and get married." I knew she was the one when she looked at me with those big brown eyes and replied, "Ok, let's do it." After questioning each other's seriousness, I told her that if we were still together in ten years, then we will get married. Fast forward ten years and here we are!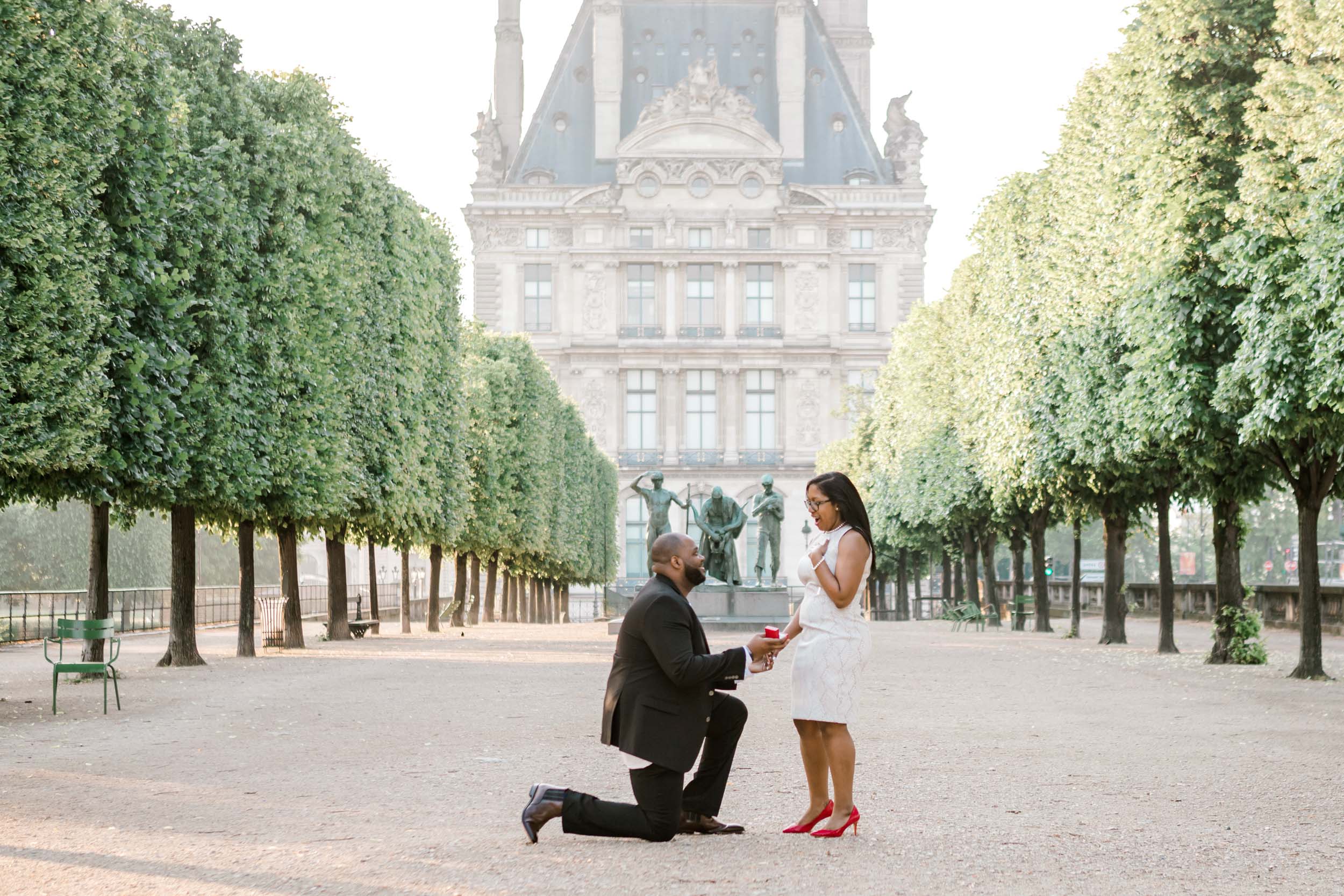 PROPOSAL LOCATION/DATE
We had been planning a trip to Paris for a couple years and I knew wanted to propose in la ville de l'amour! A Paris proposal would make our trip even more intimate and memorable.
PLANNING THE PROPOSAL
My initial plan was to propose in front of the Eiffel Tower for that iconic Paris proposal shot. I researched and read proposal stories and the Tuileries Garden caught my eye. I loved how the treeline puts the focus on the couple and you get a beautiful shot of the Louvre in the background. I presented the idea of a vacation shoot to Indiara since it was our first trip to Paris. I wanted her to be picture perfect for this moment. I found Flytographer and ended up having a great video chat with our vacation photographer, Rachael, and our concierge, Liss, during which we discussed the tone of the shoot and I received tips on how to propose and what to expect.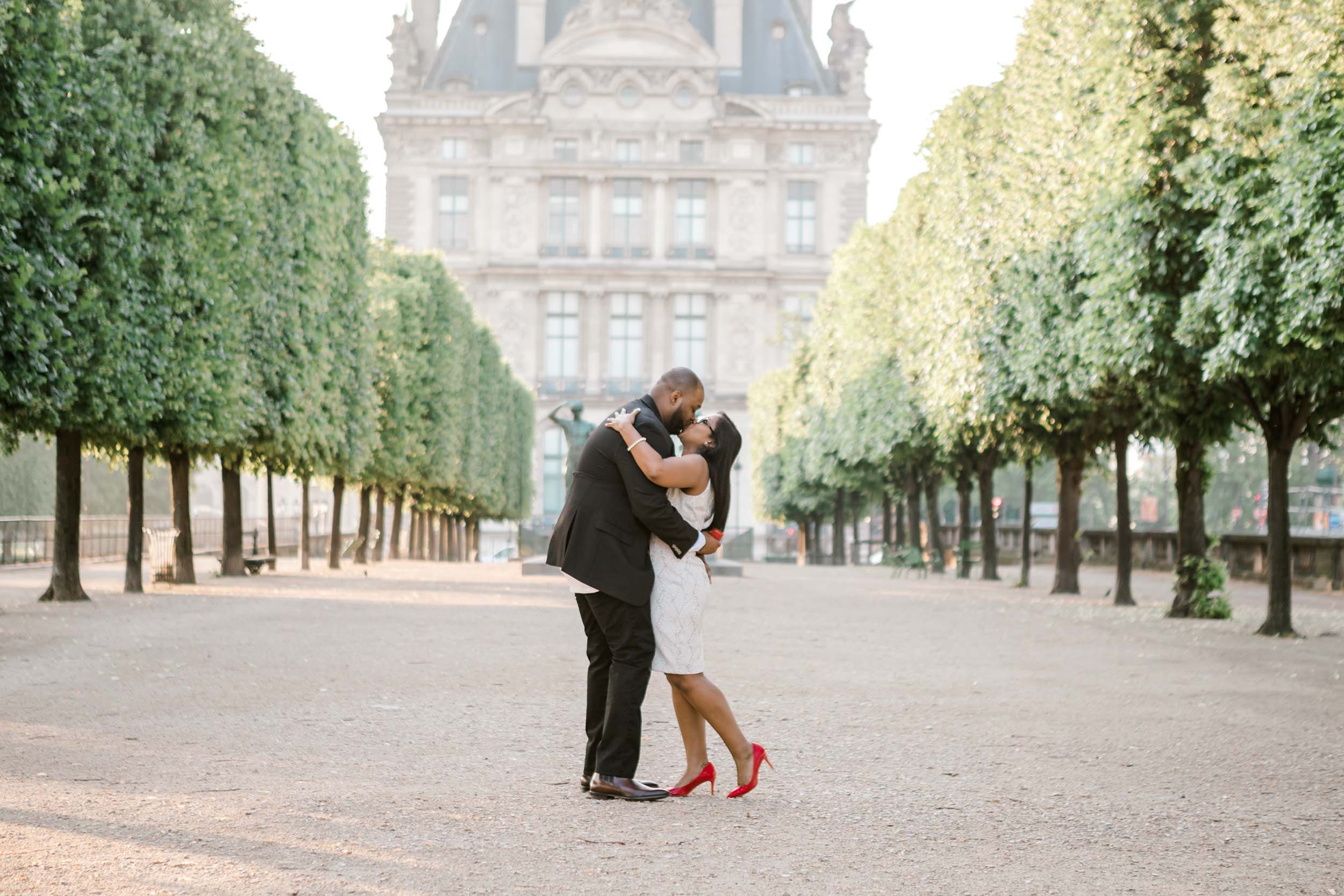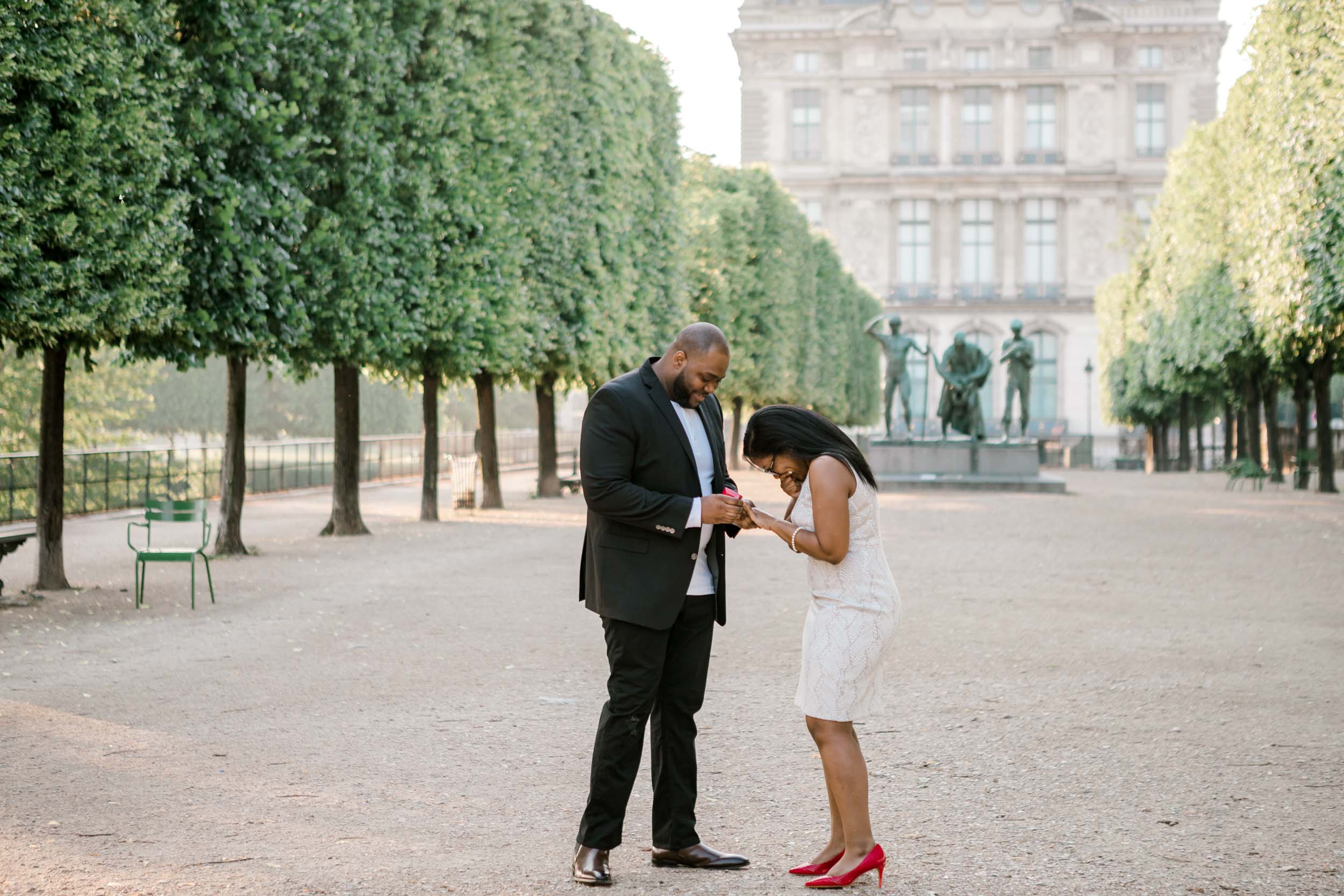 THE BIG DAY
Indiara and I met with Rachael at 7:00 am, the perfect time for beautiful light and no crowds. We walked to the proposal location where Rachael took a couple tests shots and gave me the signal. Once I finally got the hint (it took me a while), I turned to Indiara and said, "Some people say the greatest parts of their life are moments. I get to wake up with the greatest part of my life everyday!" I dropped to one knee and Indiara asked, "Are you serious?" Then, I reached into my pocket, pulled out the ring box, and asked, "Will you marry me?" as I opened the red box. She said yes and we enjoyed the following moments walking around the Tuileries Garden taking in our perfect Paris proposal moment.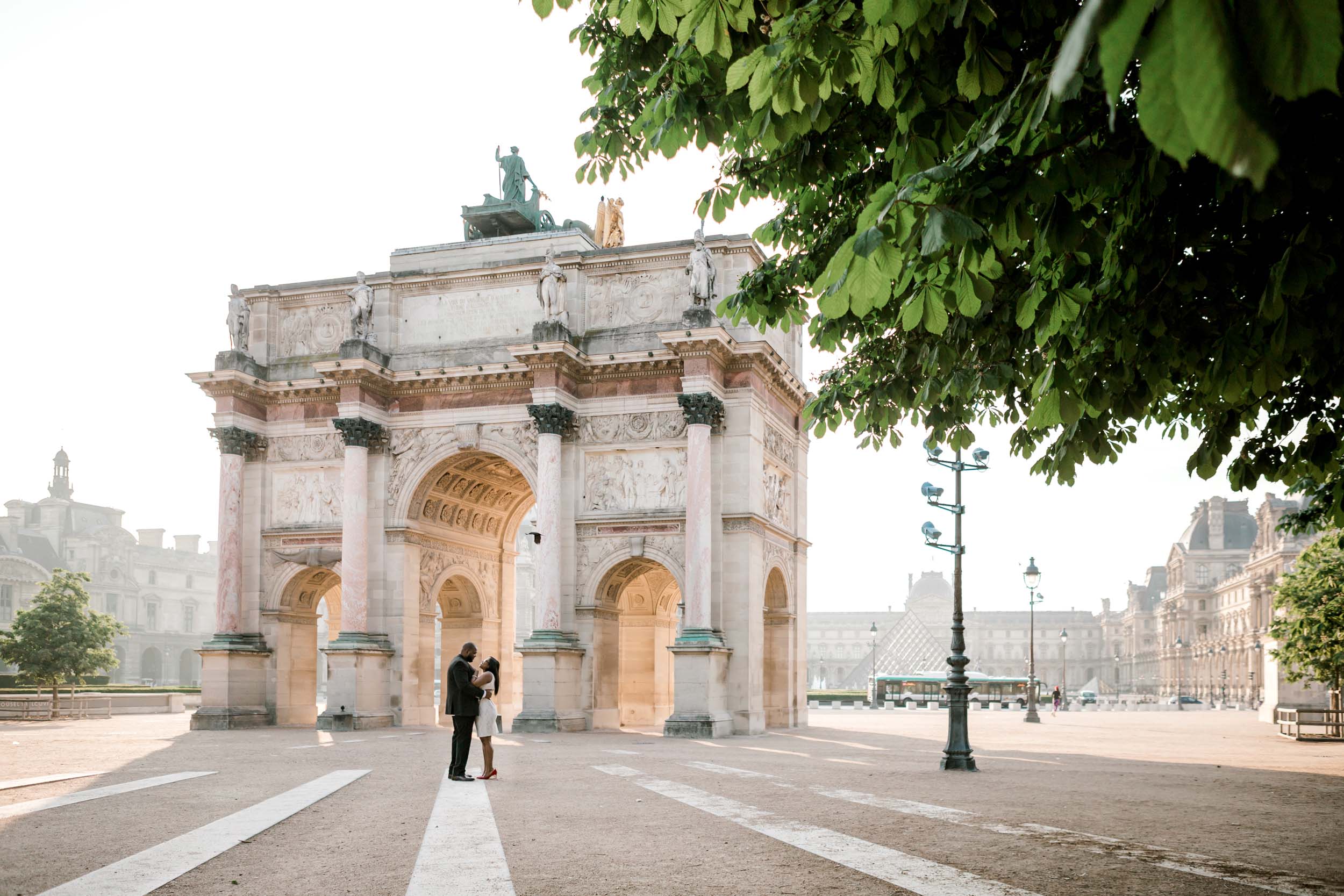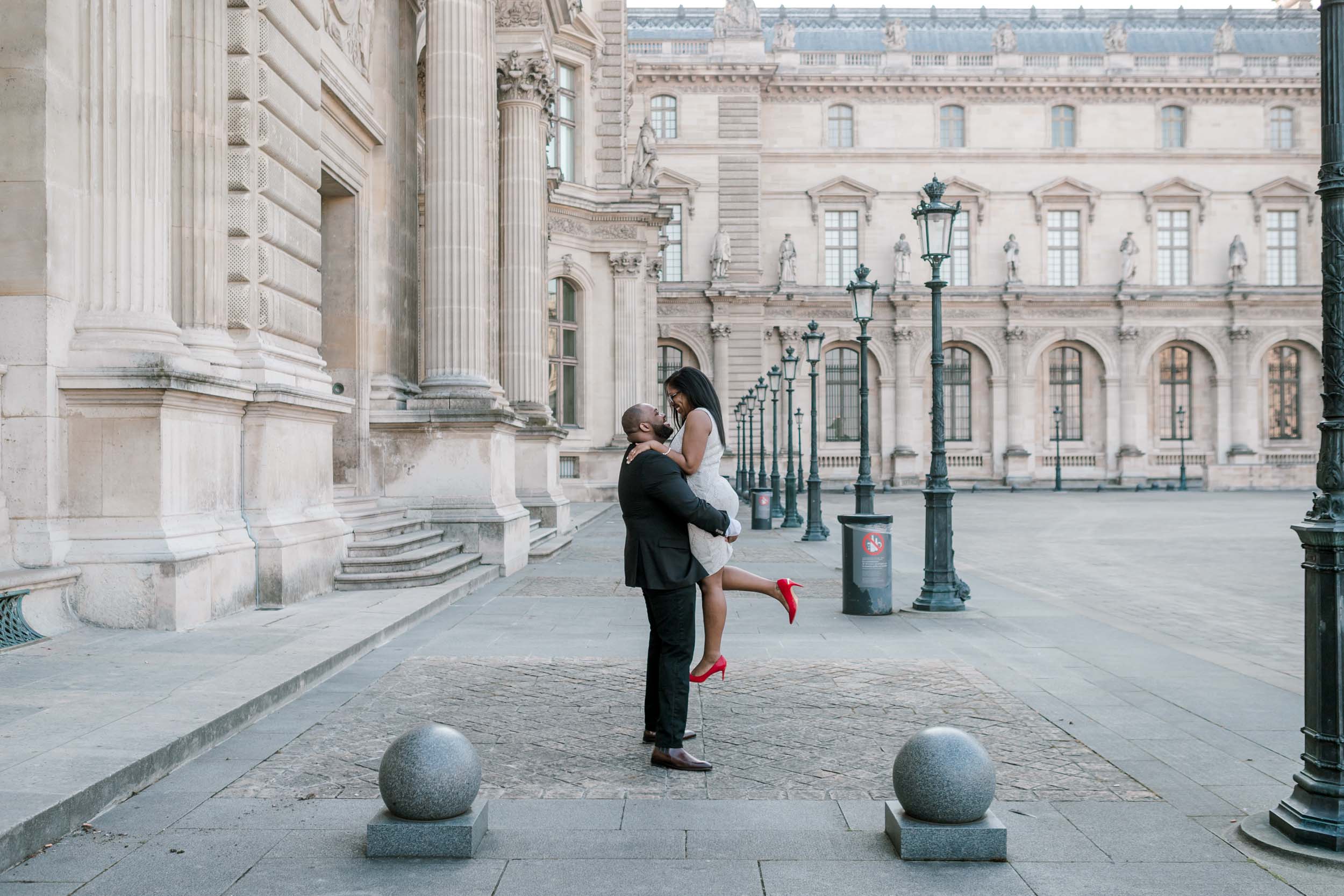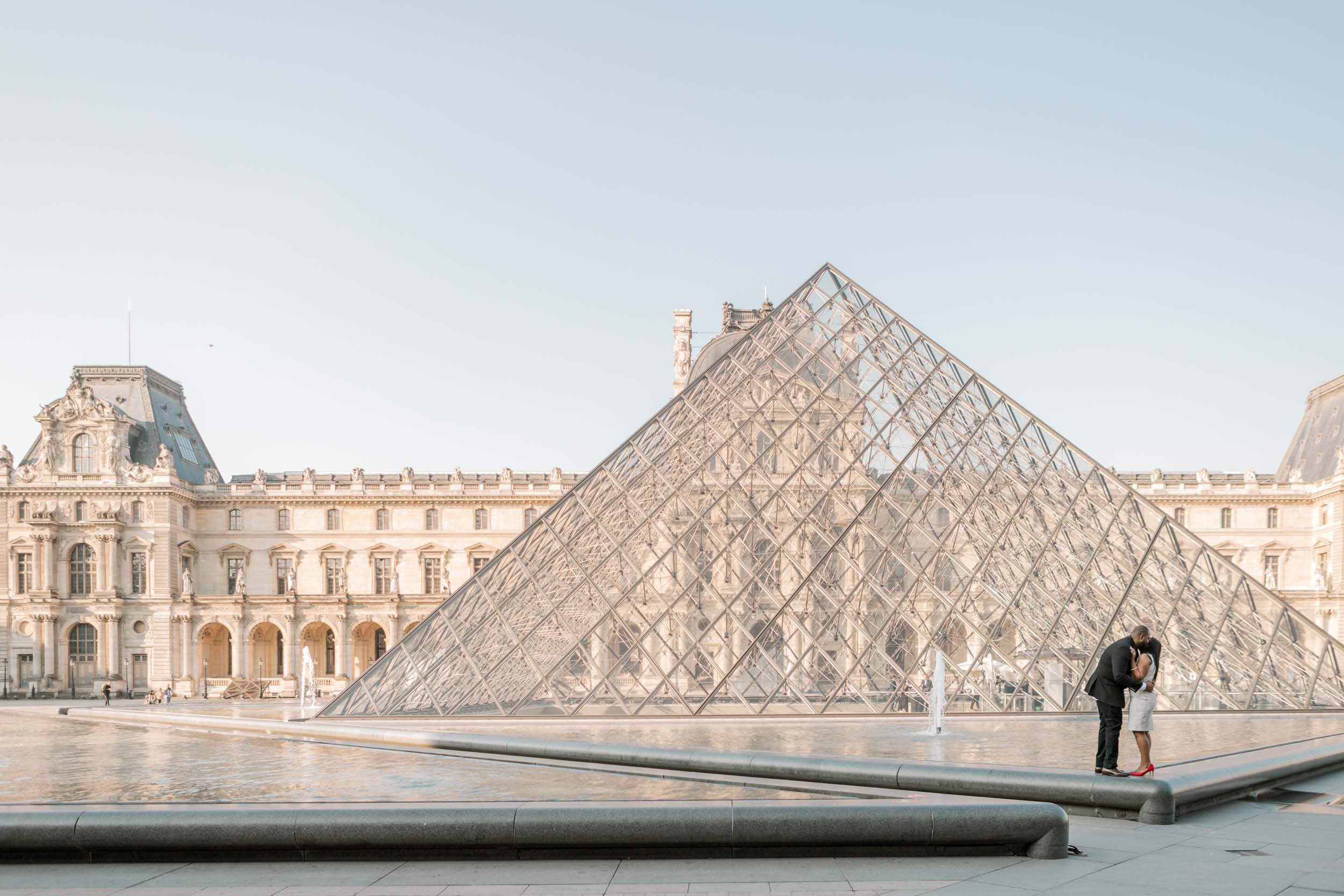 Flytographer Rachael in Paris