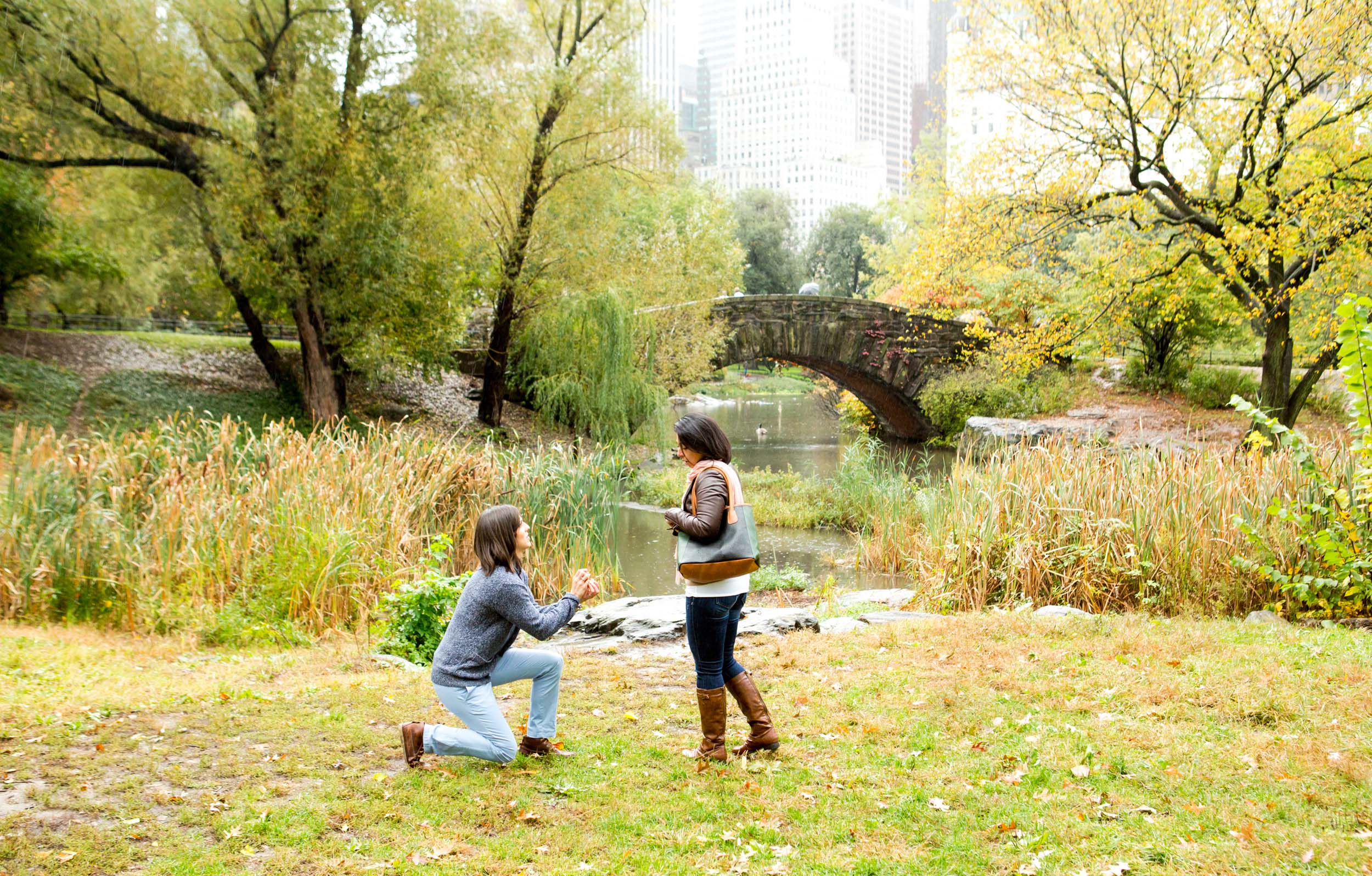 After a year of planning, Stana had set up the perfect surprise proposal for her girlfriend Julie. Add in a magical location and a stellar photographer and everything fell into place for a seriously beautiful, fun and emotional proposal in Central Park.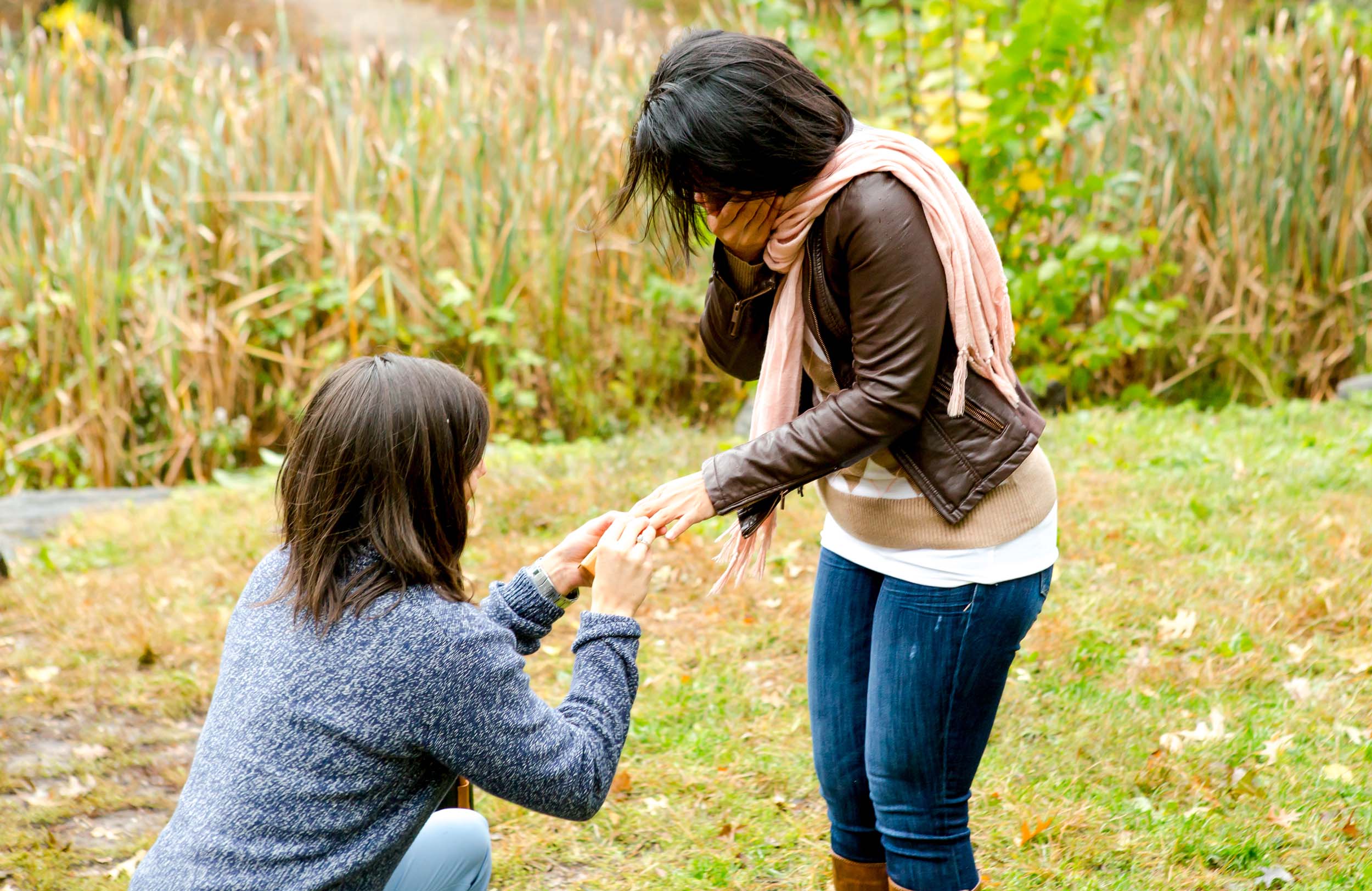 "After visiting NYC two years ago for the first time, we knew we wanted to make another visit. Julie regretted not spending as much time in Central Park – making it the perfect engagement spot! After a year of planning, designing the ring and getting logistics worked out, I flew her up and she had no idea what was happening.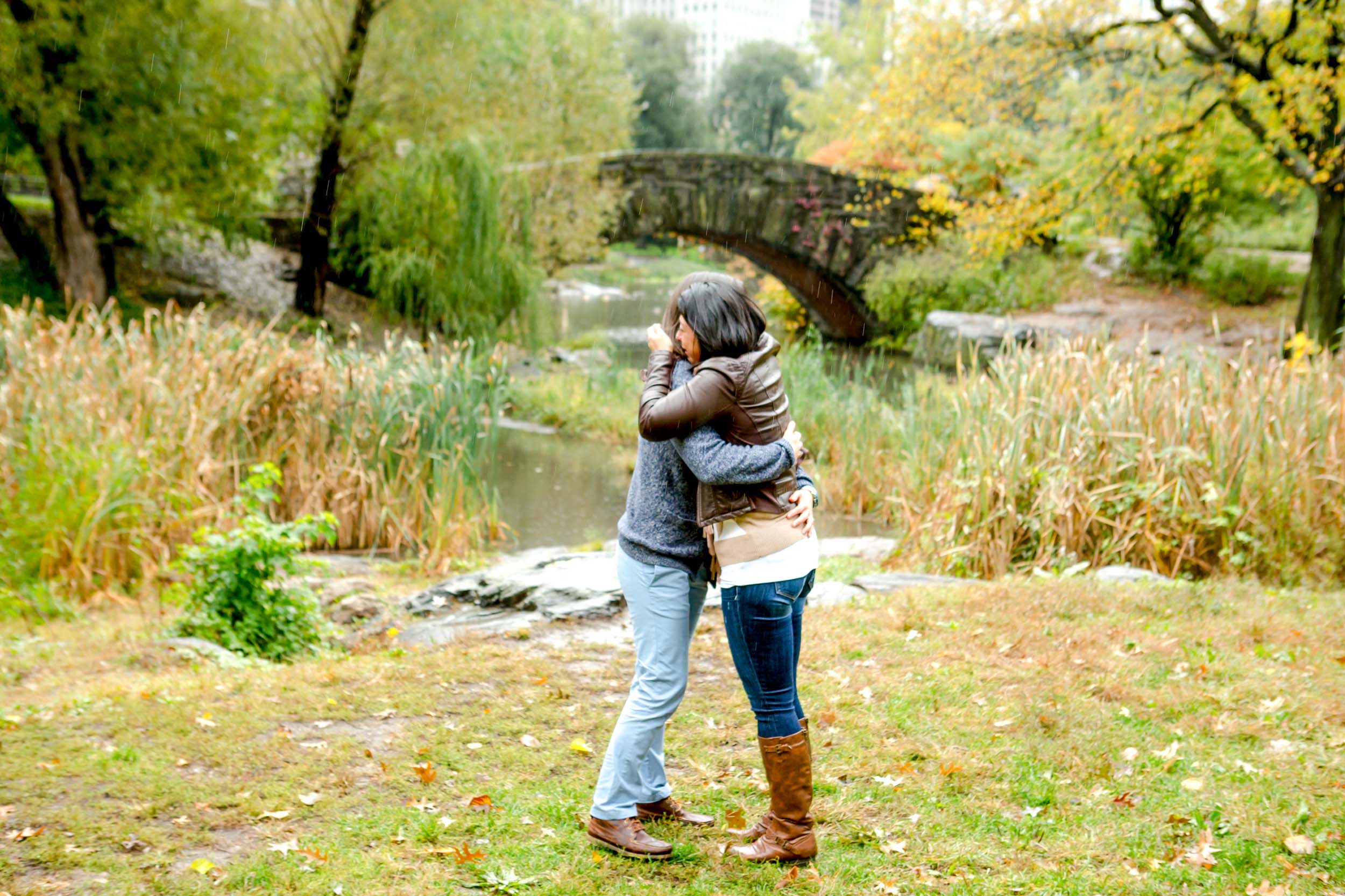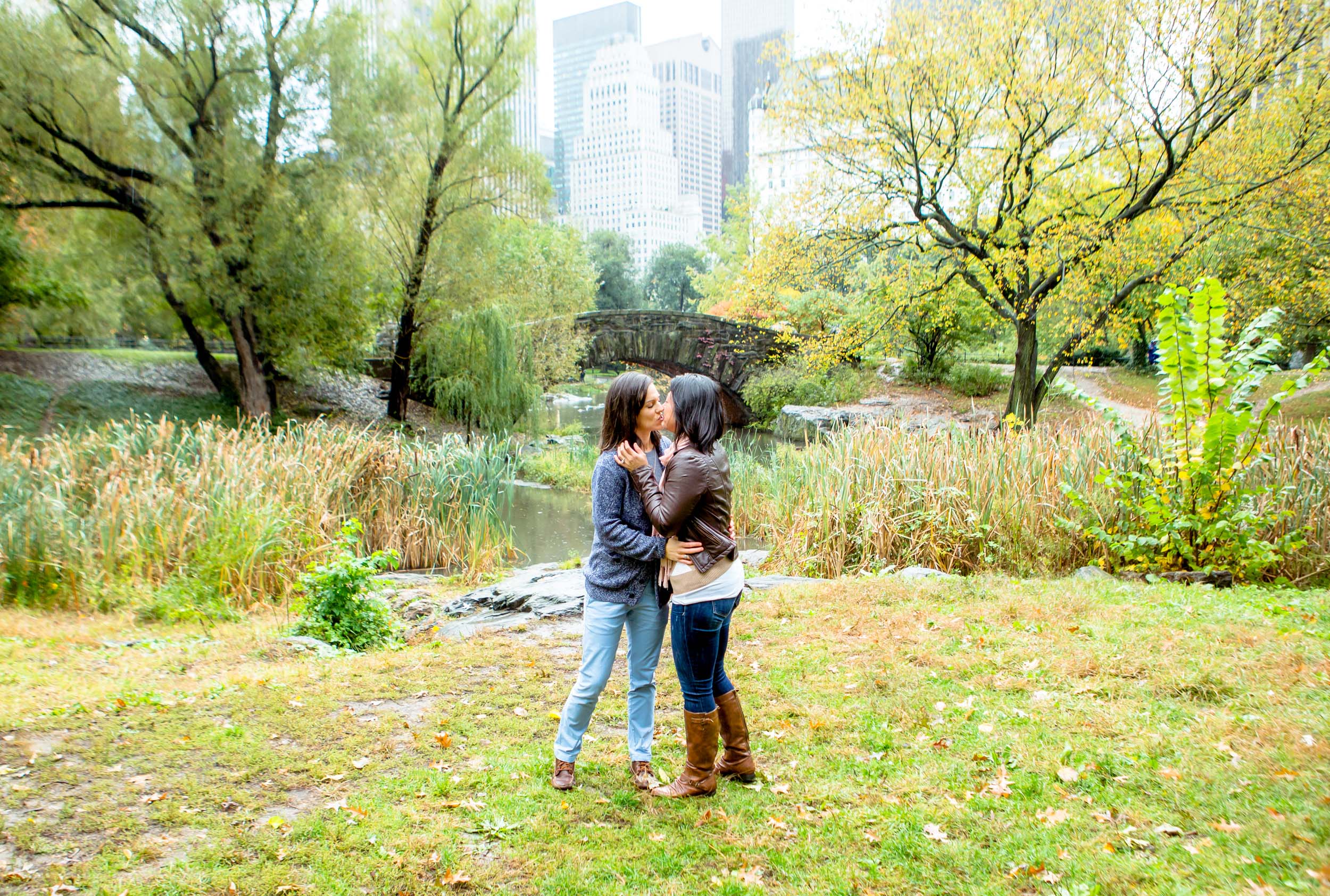 "I was already in town for a business trip and she was at home panicking about what to pack. I told her that the earliest brunch reservation time was at 9 am in order to get her up and moving (she moves at the speed of frozen molasses and I wanted to make sure she looked spiffy). After cursing the place, she got up and moving and we headed to Central Park.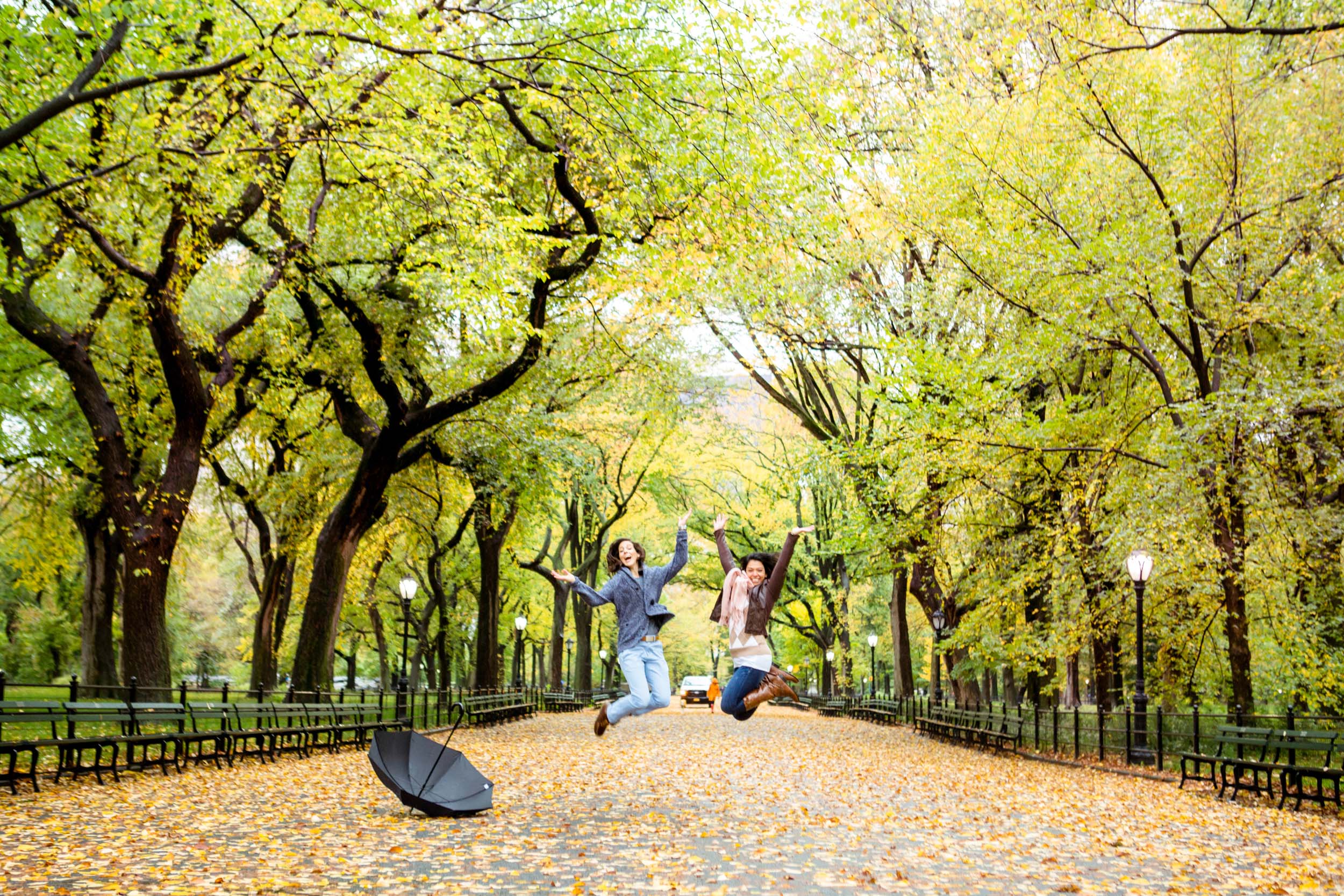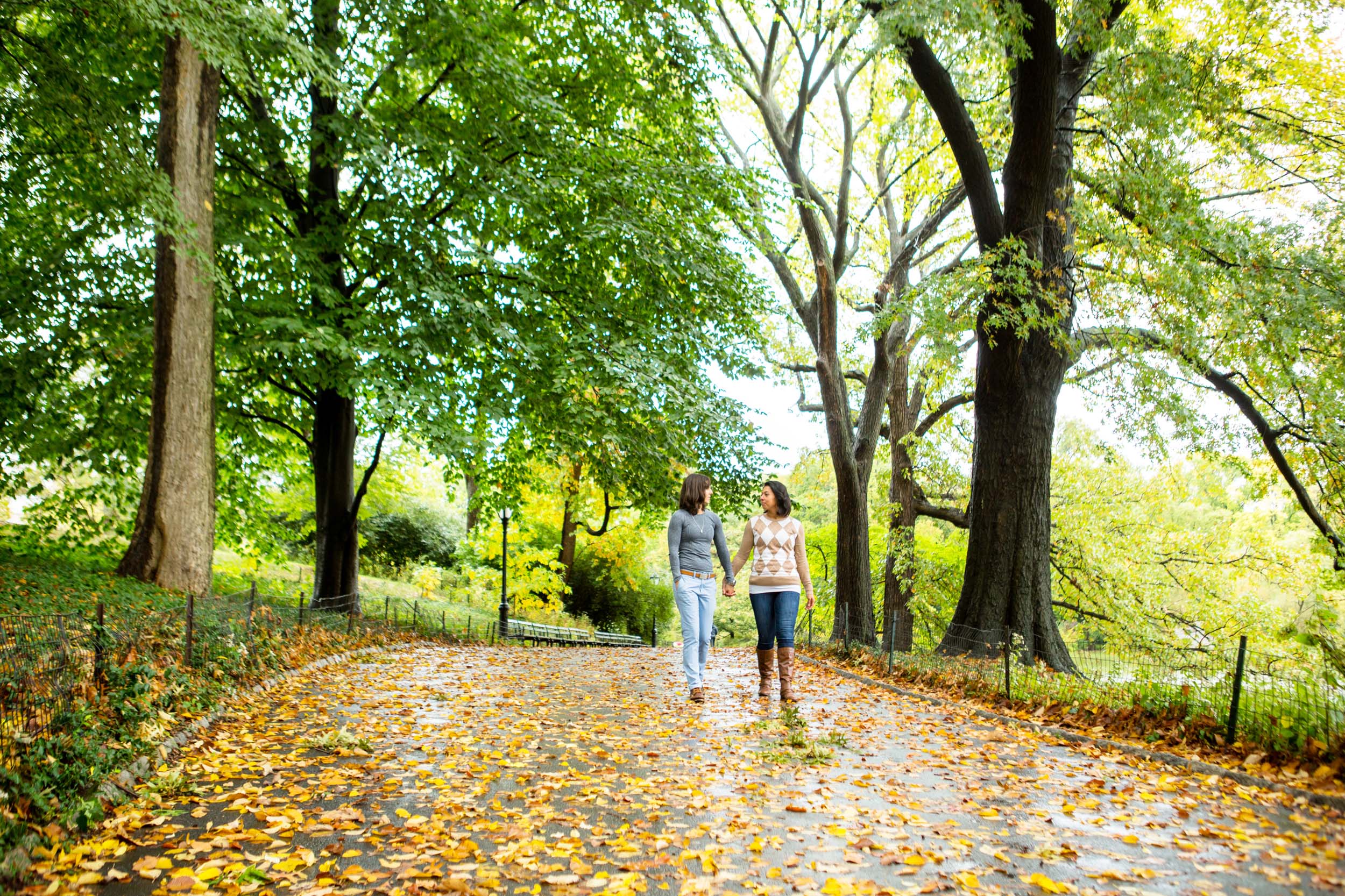 "As I tried to walk her down to the area where 'the magic was going to happen,' she looked at me and said it looked muddy. She reluctantly followed me down. After awkwardly taking a selfie – which is not my forte but was part of 'the plan' – Armando came over and suggested he take it for us. Before I could say anything, she piped up and said, 'YES, PLEASE.' He then offered to take one on his camera and we said, of course.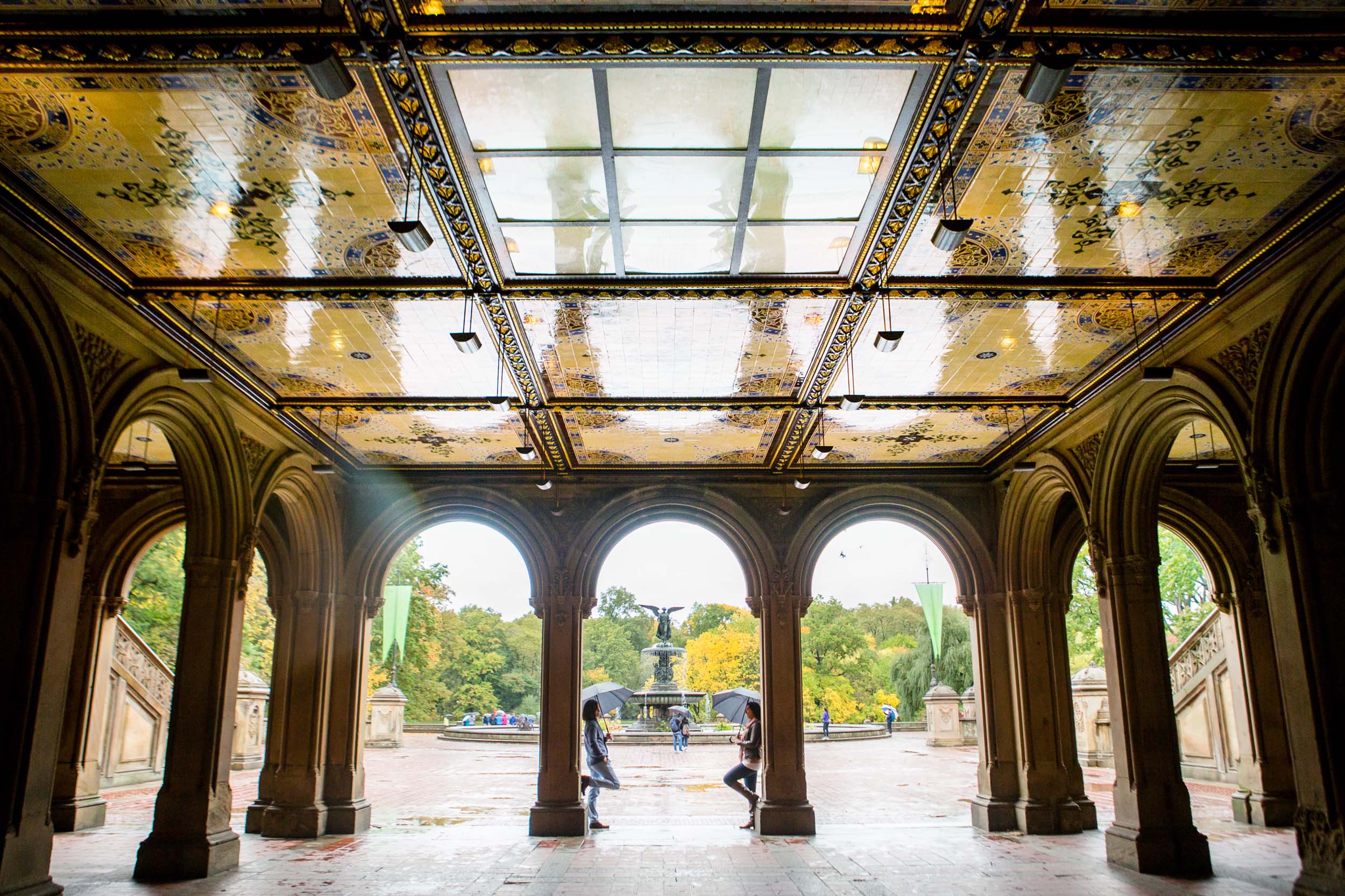 "Before he snapped the shot, I turned to her and said, 'Hey babe, do you think you can put up with me for another 50 years?' to which she said, 'Of course, why?' and BOOM! The proposal was incredible. She was unbelievably surprised.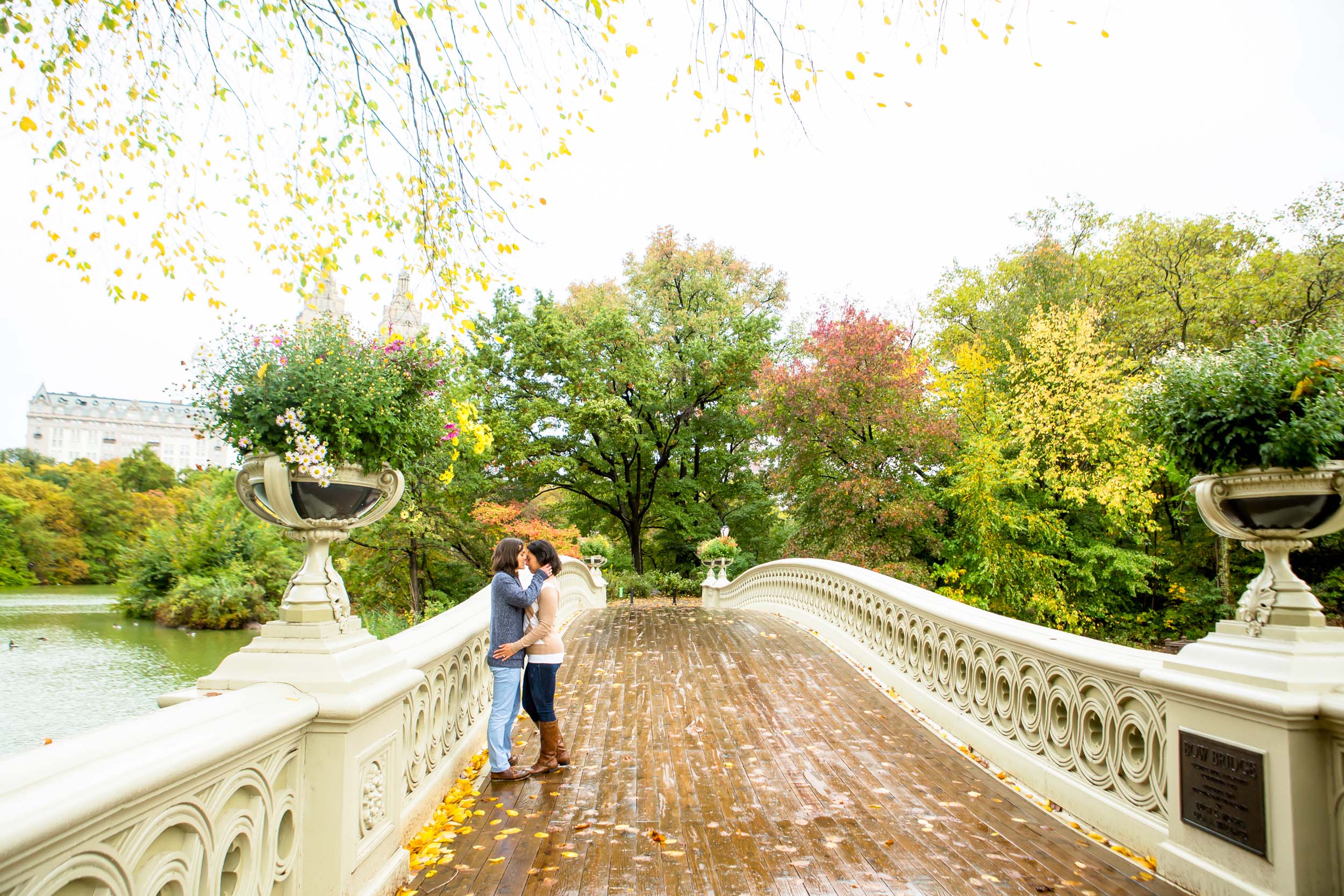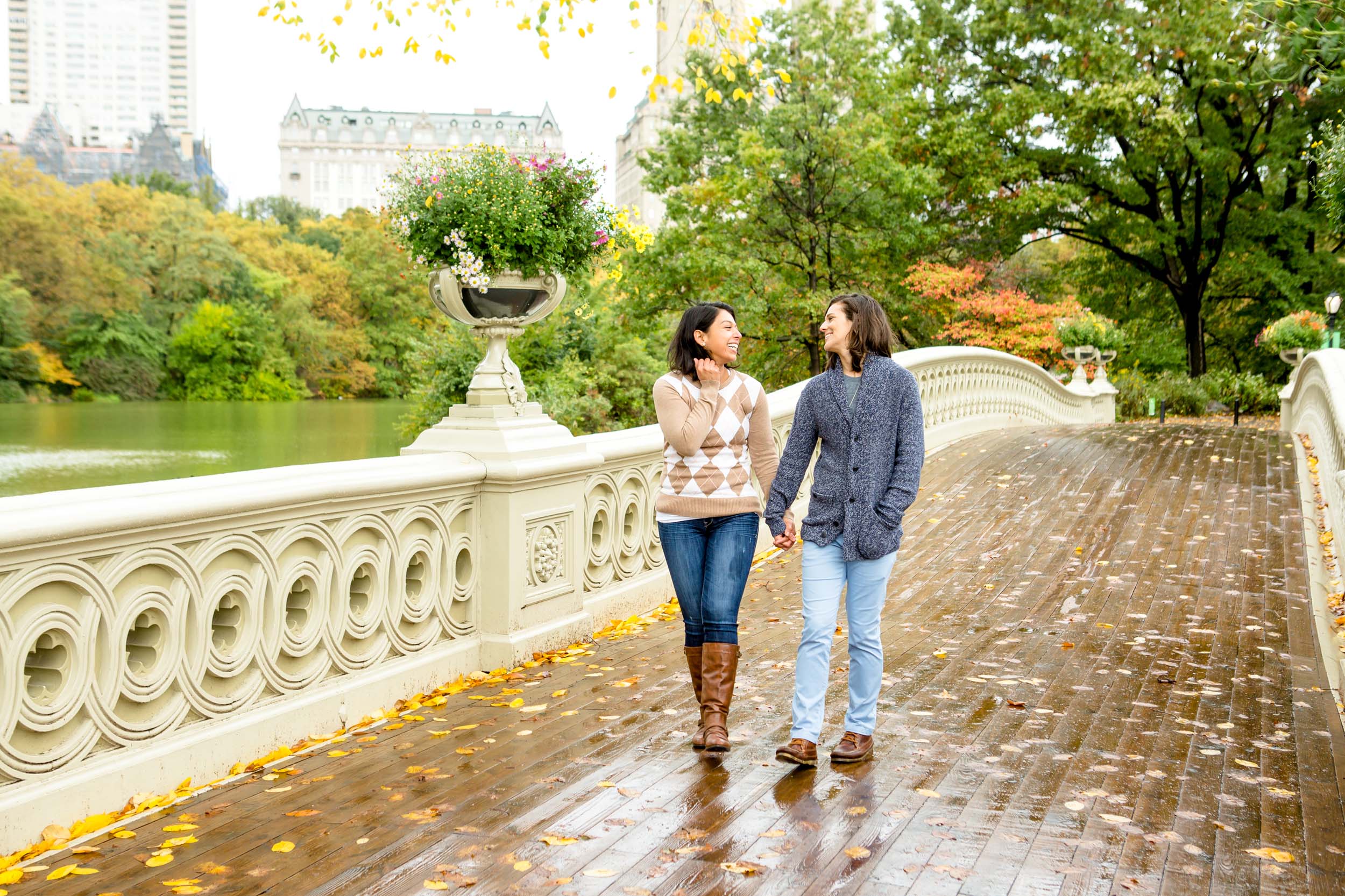 "We spent the next hour touring these incredible spots in the park that we didn't even know existed. Armando was incredible! Seriously, he knows the place better than anyone. He let us be us and made us look darn good at it! Watching her cry buckets while still looking absolutely breathtaking was incredible and he was able to capture all of it. His shots are phenomenal and he is so amazing at taking whatever is thrown at him and making it memorable, incredible and just capturing the moment better than I could have imagined. Armando, my man, you are filming our wedding, no question. Do not even think about it… book this guy, he is the best. #TeamArmando" – Stana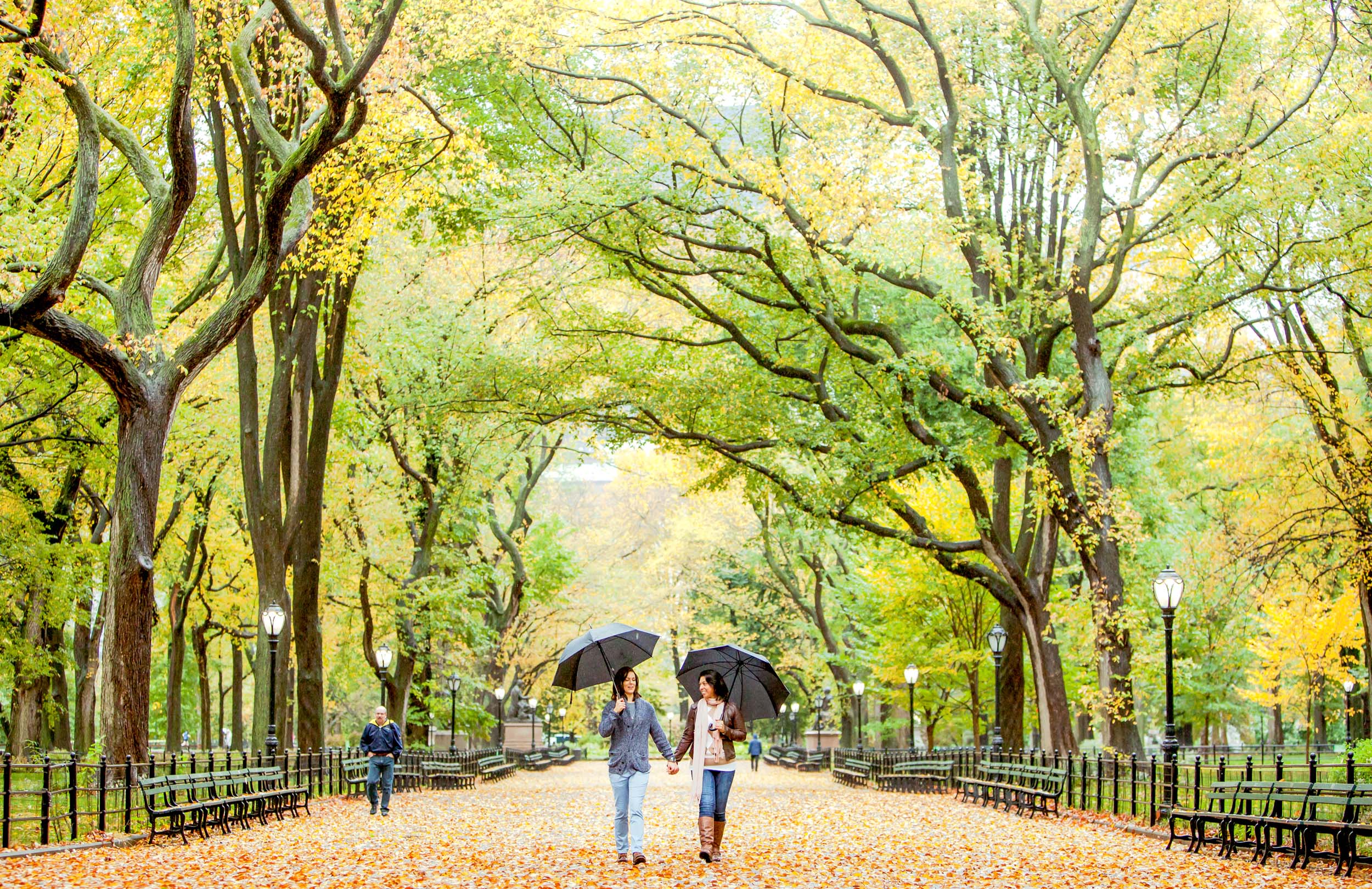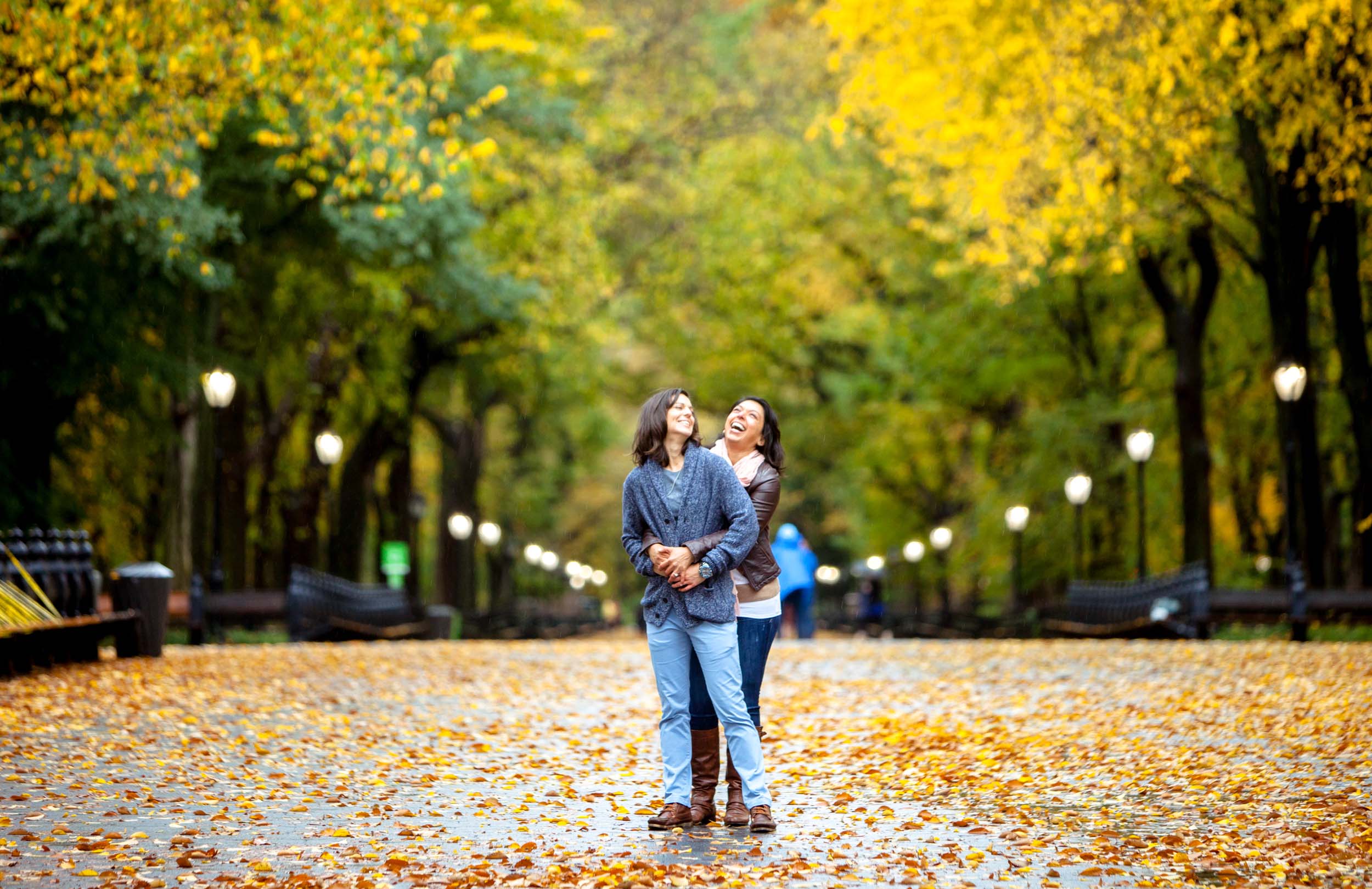 See more: Central Park – couples – LGBTQ – love – NYC – proposal