See more: solo traveller – Helsinki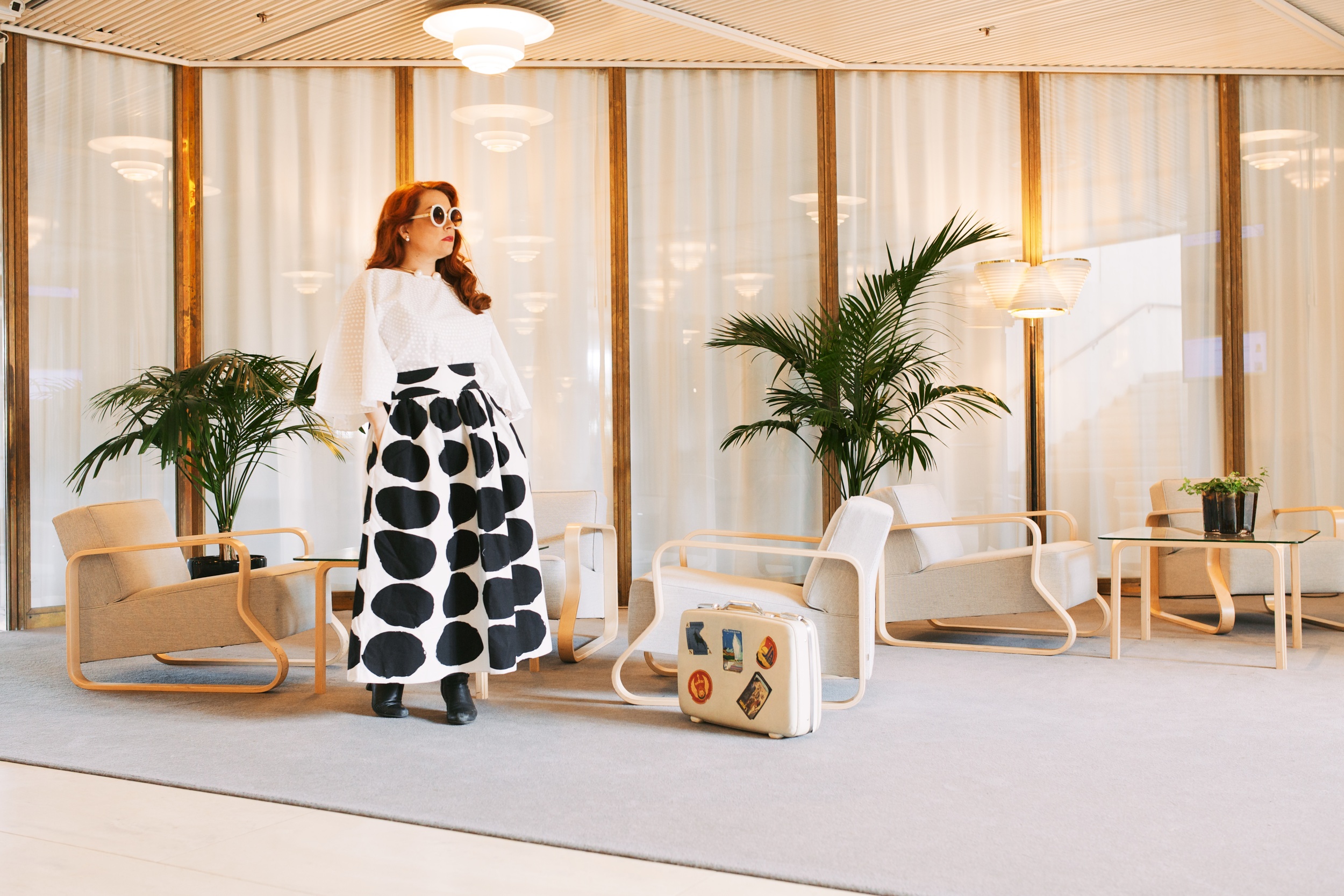 When it comes to fabulous travel photos, no one does it better than Nicole, the luxury travel and style blogger behind First Class Belongings. With her unique and curated style, she is constantly blowing us away with her creative and exciting photo shoot ideas- you may remember her from her Flytographer shoots in Hong Kong, Chian Mai, Bagan, New York City, Istanbul, Mexico City and Los Angeles! An avid fan of mid-century modern architecture, Nicole traveled to Helsinki and struck a pose in iconic buildings and quaint local neighbourhoods, capturing the spirit and history of Finland. Flytographer Karolina was behind the lens to capture these stunning images, focusing equally on Nicole's amazing style, as on the striking architecture of Helsinki. Read on to hear more about her inspiration for this mid-century modern glam shoot!
"My earliest memory of Finland came from when I was a little girl in the Girl Scouts, where our troop studied Finland for our group project. That memory stayed in my mind and knew I wanted to visit there one day."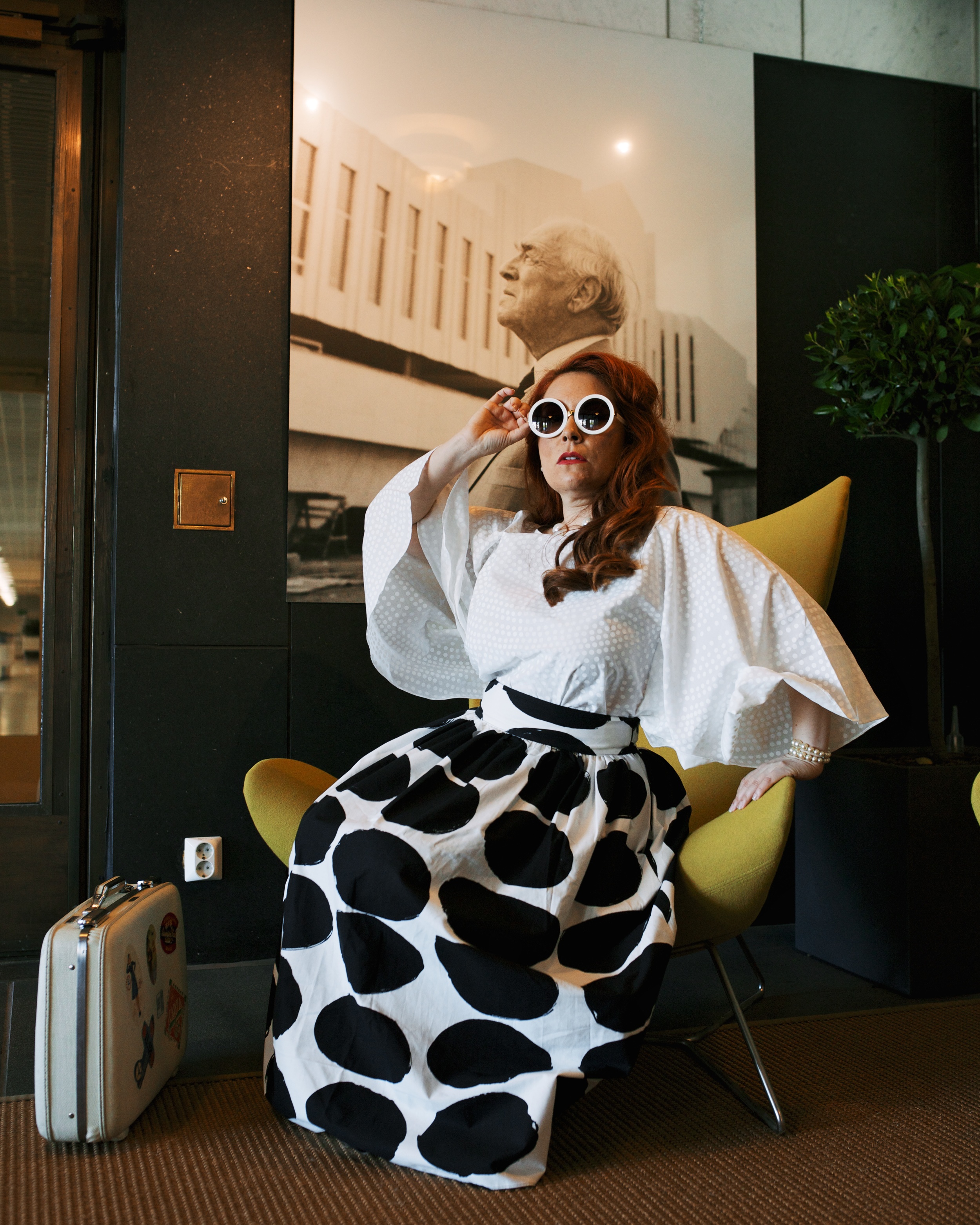 "I had never been to Scandinavia, and since I was traveling to Iceland in June, the logical thought was why not add Helsinki and Copenhagen to the itinerary! I'm really into Scandinavian design from the 50-60s, and I wanted the photo shoot to capture a mix of old and new modern architecture."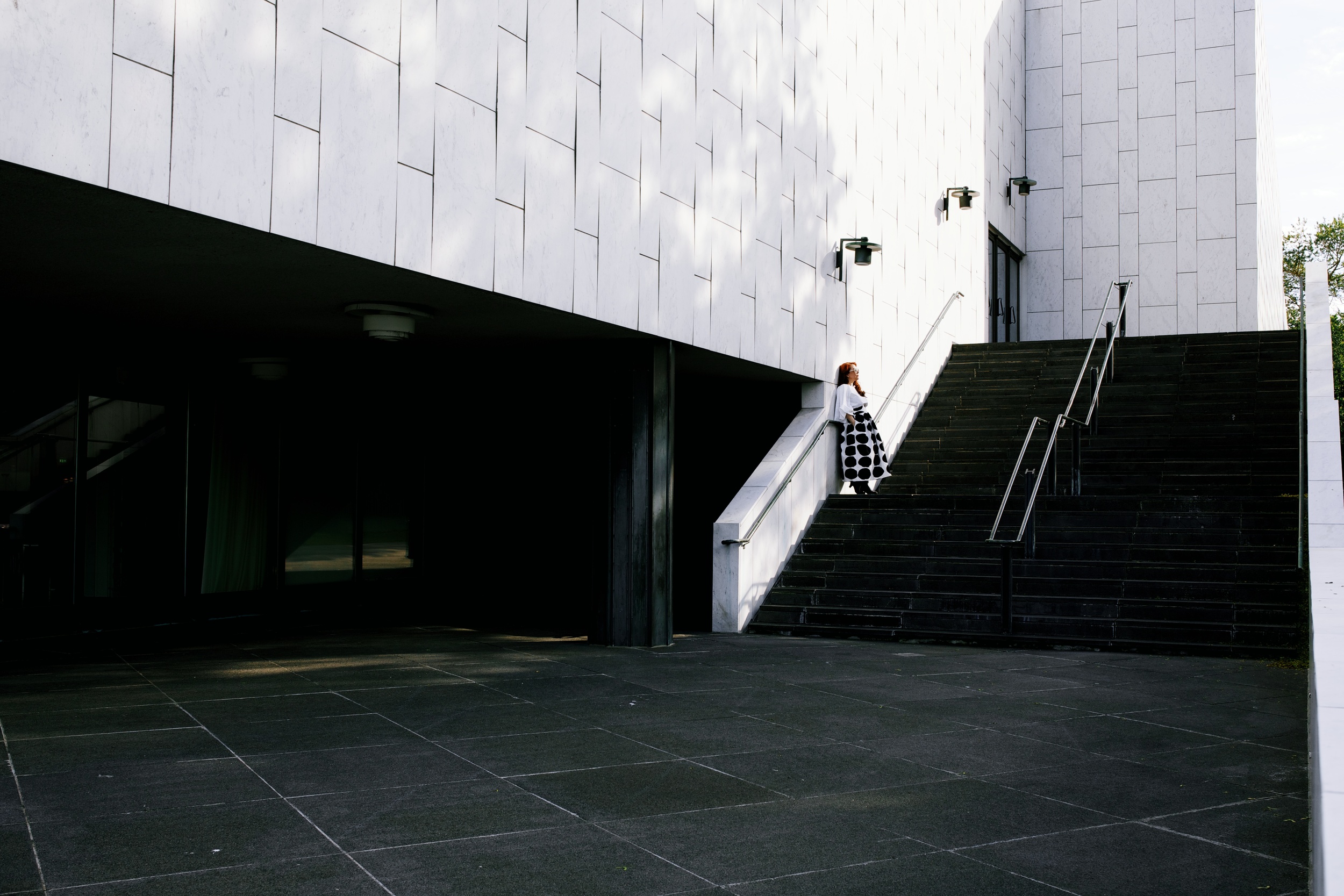 "My favorite day in Helsinki was driving around with Karolina. She had so many great recommendations for mid-century modern locations to shoot as well as charming neighborhoods and even the beautiful old train station. It was a treat seeing the city with a local. I was so impressed with Karolina's execution of the images, she really understood what I was looking to capture."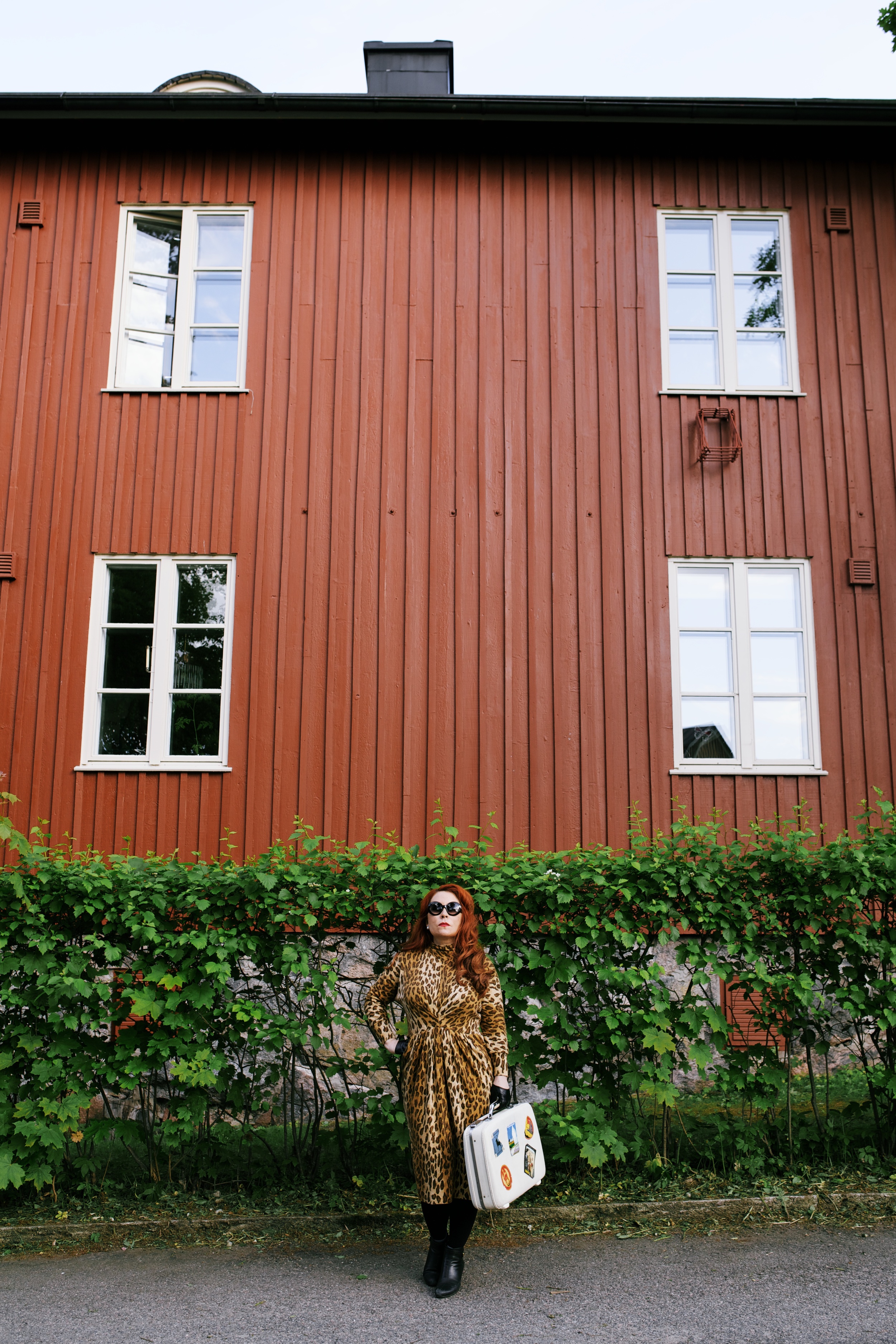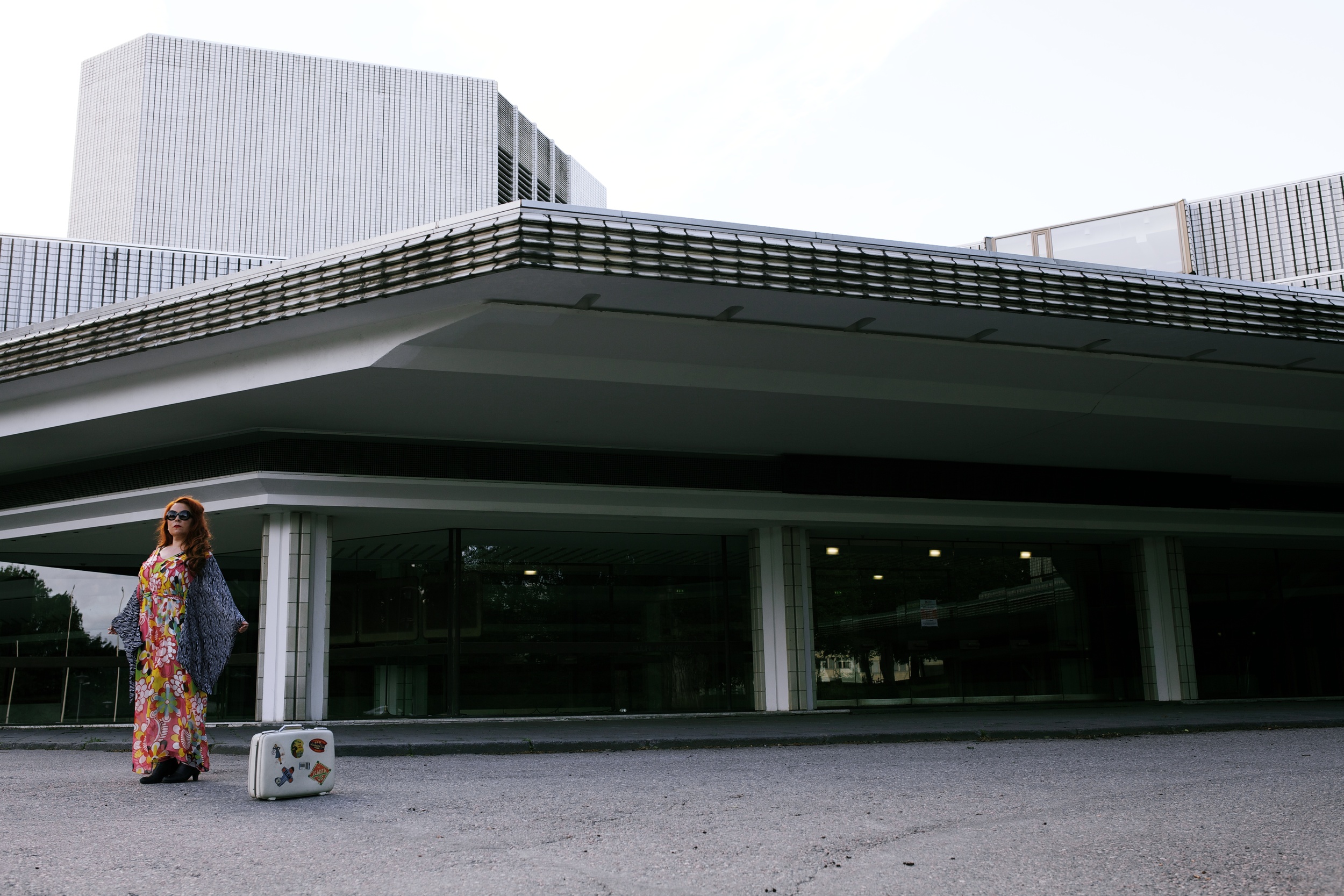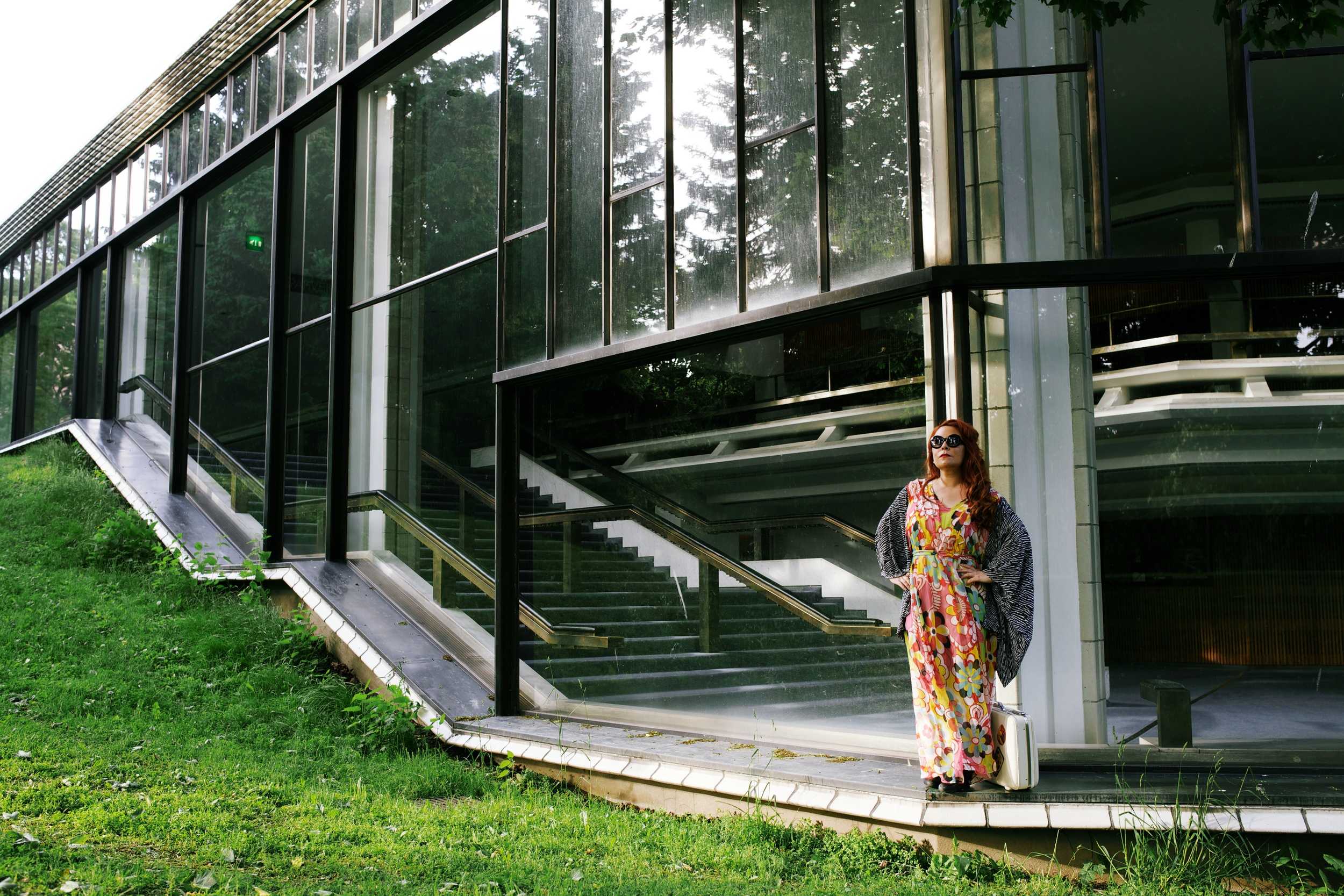 "The inspiration was totally Marimekko, an iconic Finnish design brand from the 1960s. They're known for their bright and bold patterns. They're still very popular today. I bought Marimekko fabrics in NY and I custom made garments that reminded me of Finnish styles from the 60s."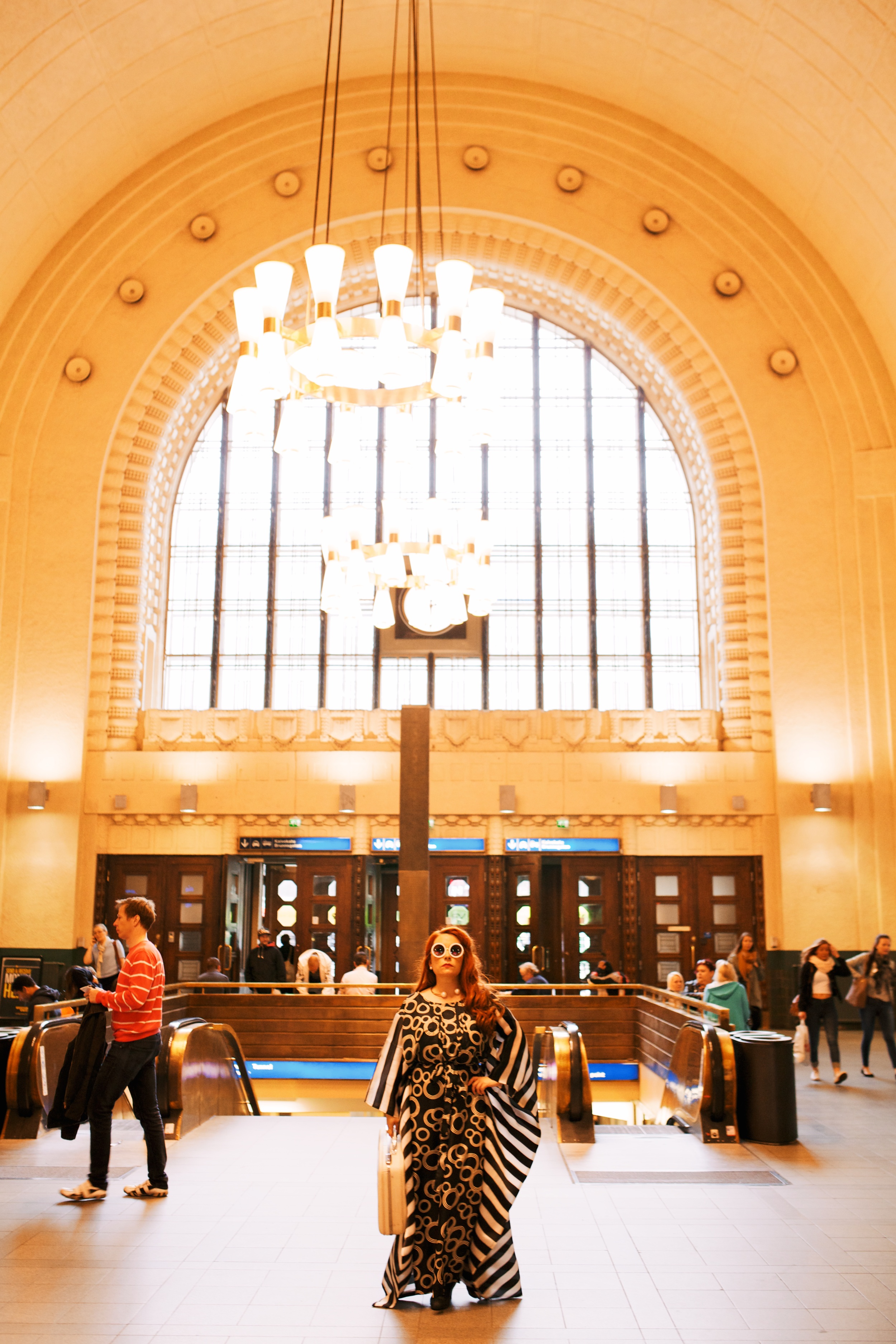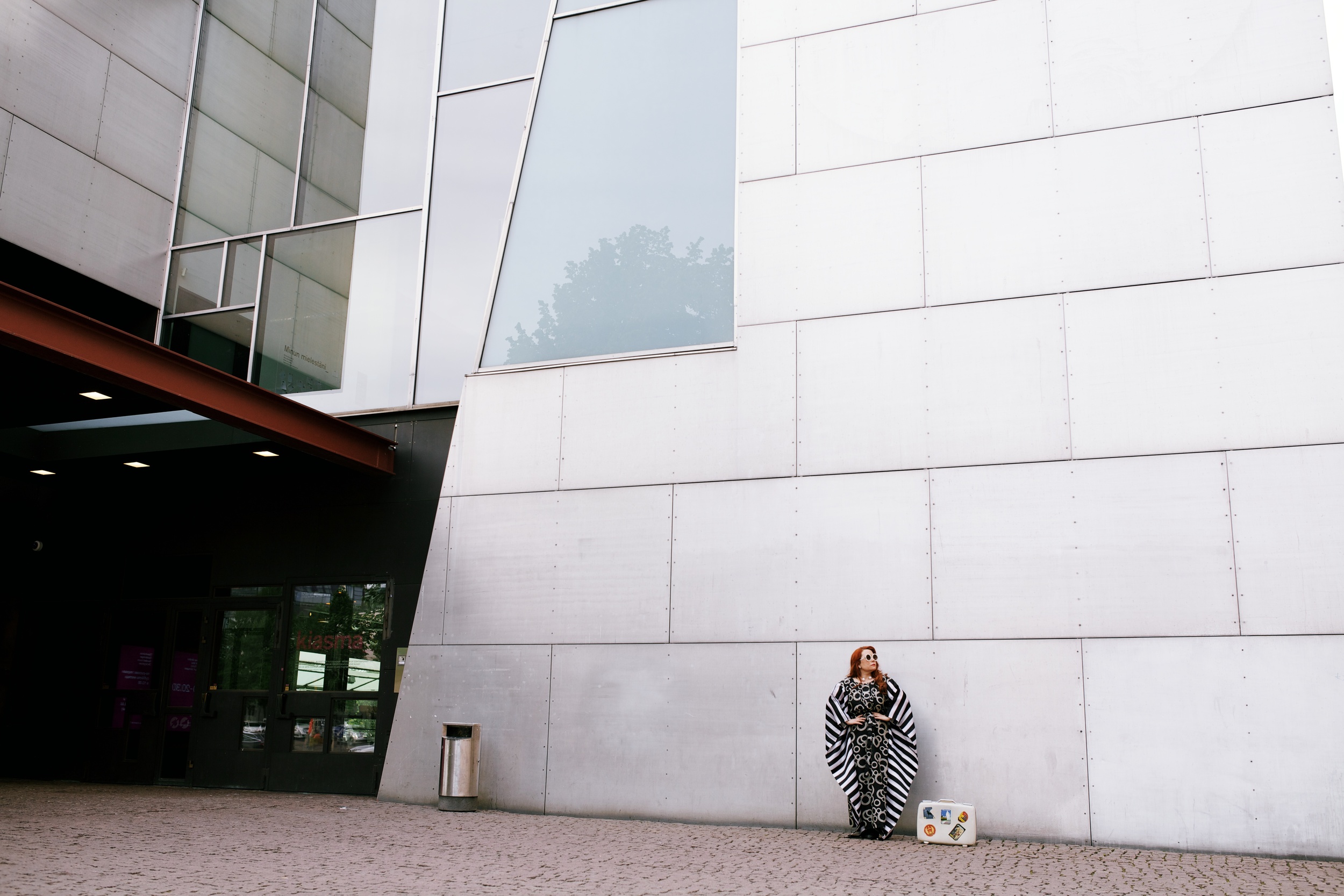 "Finland definitely stood out for it's unique modernist architecture and design which was exactly what I was hoping to see, and I was not disappointed!"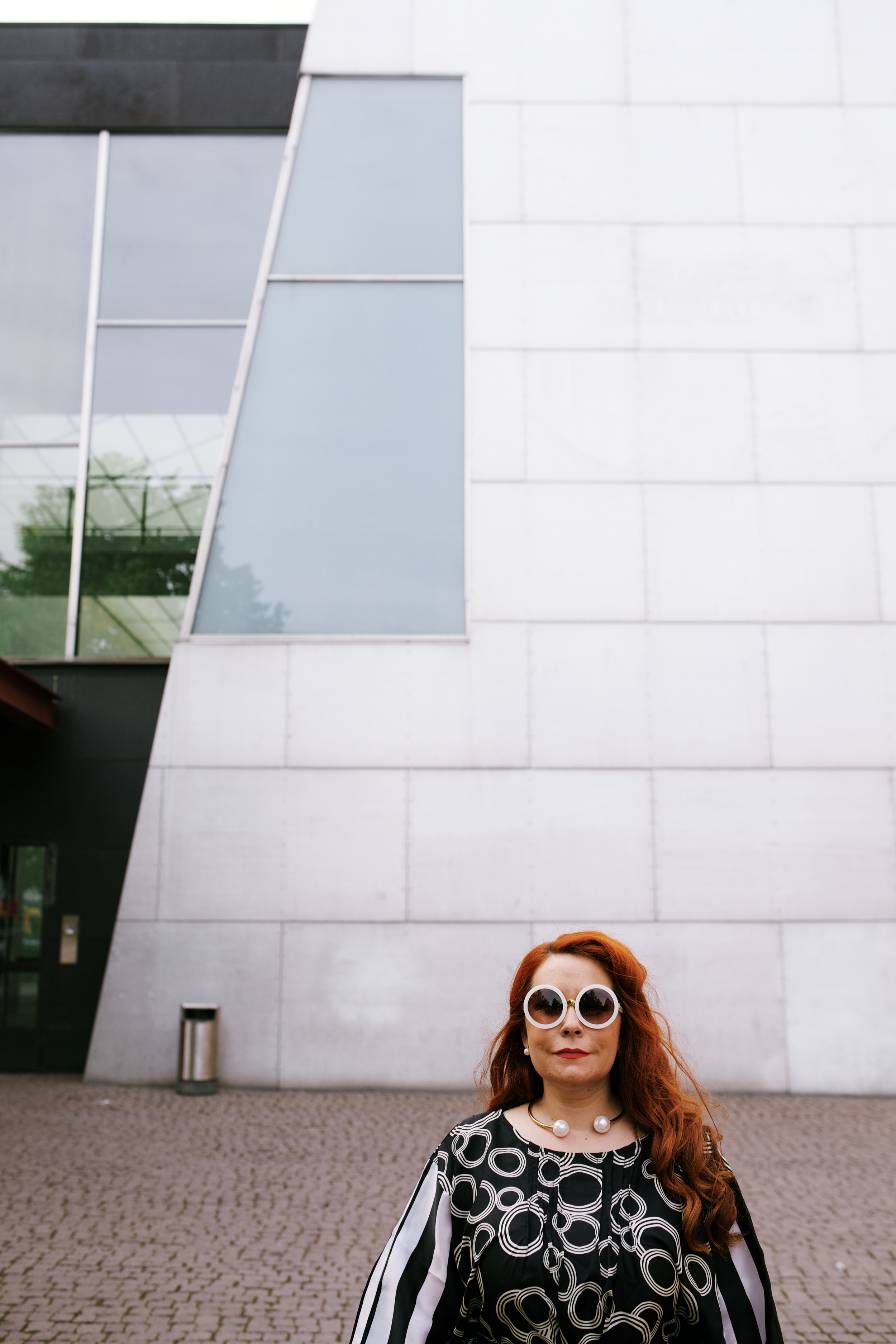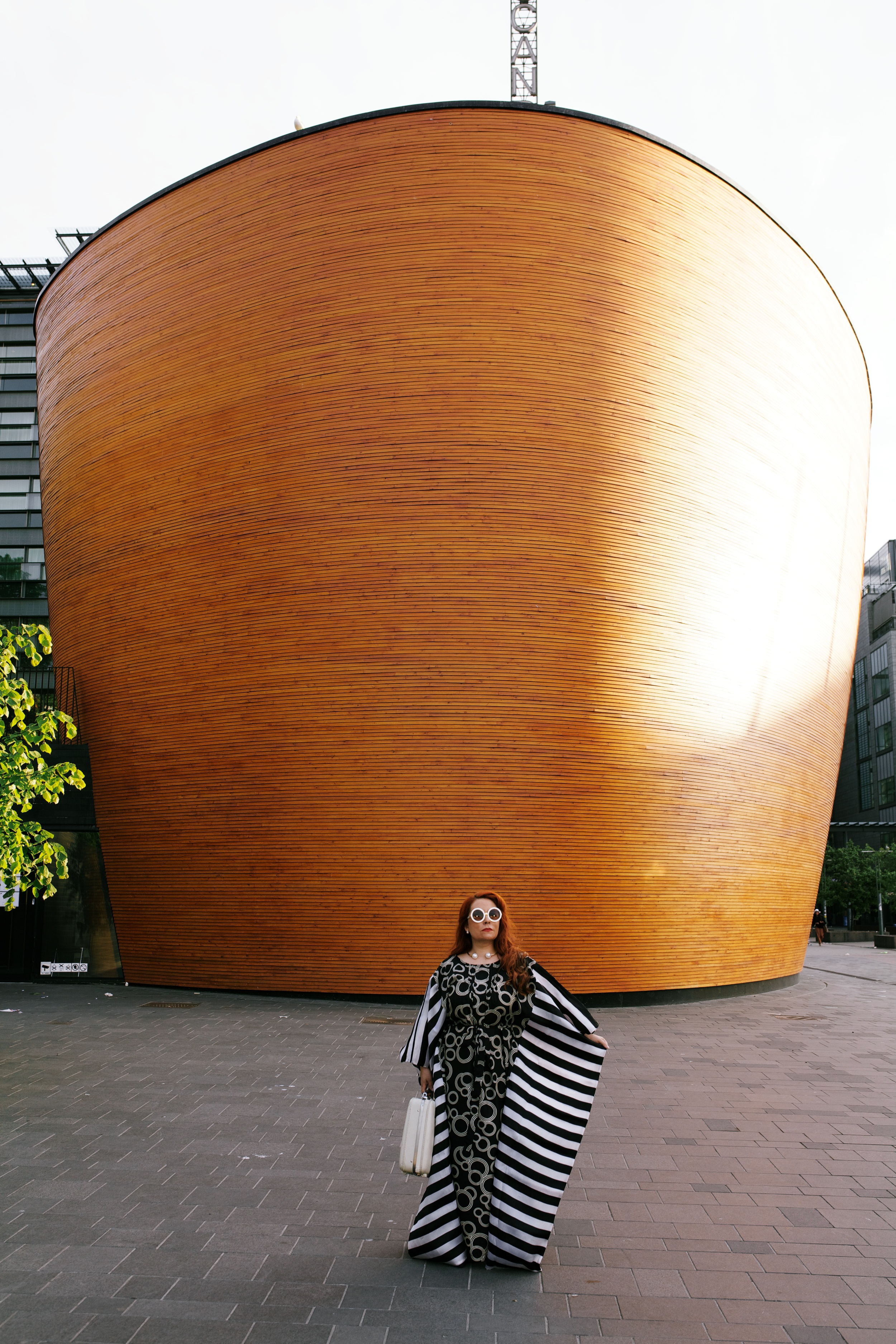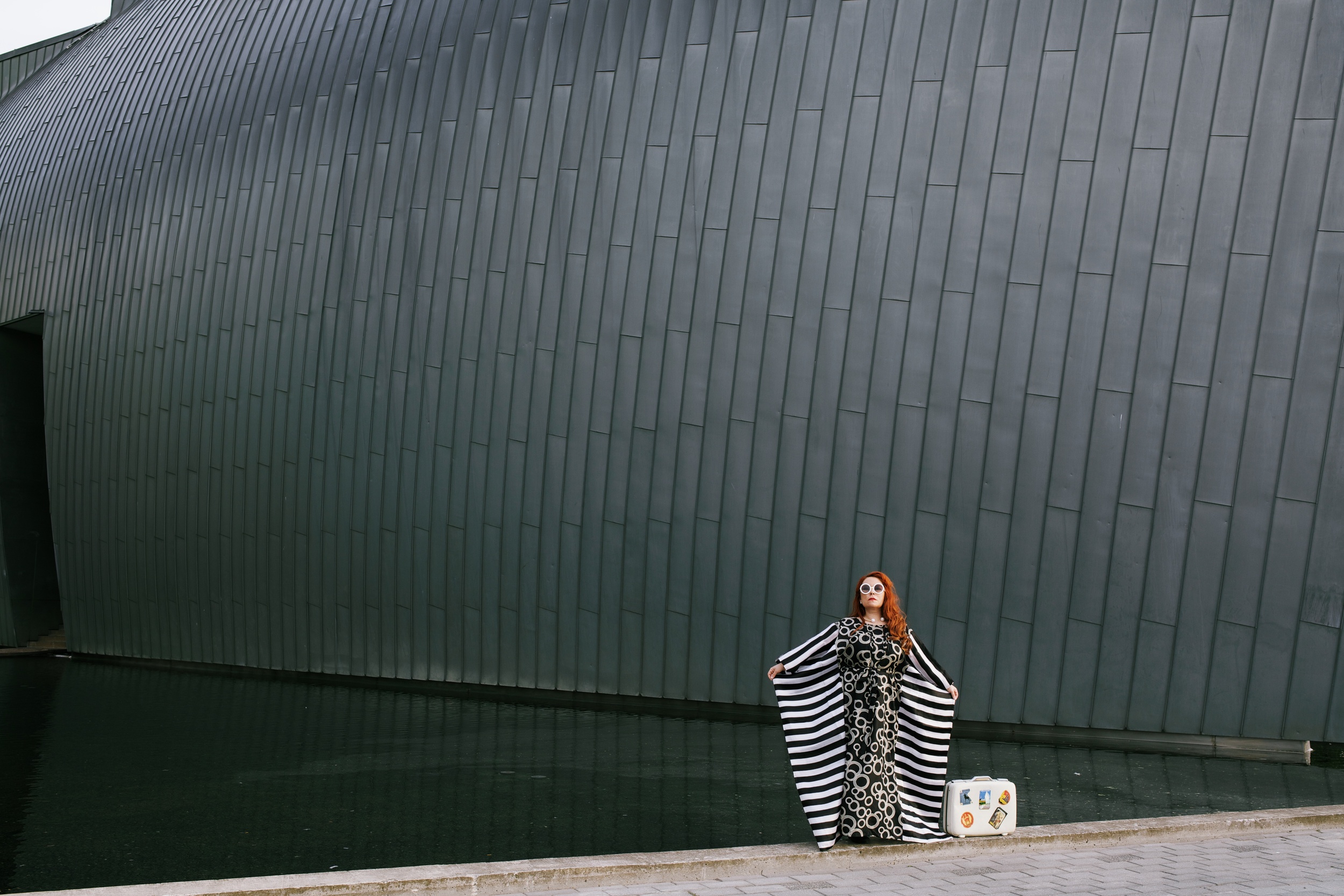 "Karolina just knew when she saw the right light and moment, and she went for it! I love the way she captured my vision for the photoshoot. She has a great eye! We had a wonderful time seeing amazing modern architecture in Helsinki." – Nicole
We can't wait to capture Nicole's next fabulous adventure!